Afghanistan
Further Six Inmates Hanged as Rights Groups, Taliban Protest
[Tolo News] Six people, most of them Taliban

Death Eater

s, were executed on Wednesday following the eight hanged on Tuesday, Attorney General Office said.

The six hanged in prison on Wednesday include Mohammad Haidar son of Mohammad Rahim and a Tajikistan national, Motawakil son of Abdul Wakil from Kabul, and Aziz Ahmad son of Faiz Mohammad from Ghazni province - all convicted organisers of two suicides attacks in Kabul, according to the Attorney General.

The two

suicide kaboom

s referred to are the attack in Ansari Square and another second in Gul Froshee Street which killed five and injured 30 others.

Deputy Attorney General Rahmatullah Nazari said these three in particular had links with Al Qaeda.

"We received the execution decree of these six people and we assigned a delegation to implement the decree. They are from Kabul, Faryab and there is a citizen of Tajikistan," he said.

Another two executed were Abdul Ali and Mohammad Arif, both residents of the Malistan District in Ghazni province. There were convicted of killing two aid workers from the United Nations


...an international organization whose stated aims of facilitating interational security involves making sure that nobody with live ammo is offended unless it's a civilized country...


And the sixth man hanged today was Mullah Ramazan, a resident of Faryab province and member of Taliban, who was convicted of killing 11 people including eight border police and planning suicide attacks.

While Afghan

politician

s welcomed the move, international observers decried the step calling on President Hamid Maybe I'll join the Taliban Karzai
... A former Baltimore restaurateur, now 12th and current President of Afghanistan, displacing the legitimate president Rabbani in December 2004. He was installed as the dominant political figure after the removal of the Taliban regime in late 2001 in a vain attempt to put a Pashtun face on the successor state to the Taliban. After the 2004 presidential election, he was declared president regardless of what the actual vote count was. He won a second, even more dubious, five-year-term after the 2009 presidential election. His grip on reality has been slipping steadily since around 2007, probably from heavy drug use...
to cease using the death penalty as punishment.

"Other criminals who did serious crimes especially those who rape children should face the same penalty soon," MP Oazhma Safee.

The European Union


...the successor to the Holy Roman Empire, only without the Hapsburgs and the nifty uniforms and the dancing...


condemned the crimes of the accused, but disagreed with the sentence of execution saying it is inhumane and brutal.

International Human Rights Watch


... dedicated to bitching about human rights violations around the world...


asked for more pressure to be brought to bear on Karzai to stop the executions because the judicial process in Afghanistan is weak and may risk sentencing men incorrectly.

The Taliban also surprised many with a statement asking all human rights


When they're defined by the state or an NGO they don't mean much...


groups, as well as the United Nations and

Red Thingy

to stand against the executions.

A total of 14 men have been hanged in two days, ending four years of almost no state-sanctioned executions in Afghanistan.

Currently around 200 prisoners in one of Afghanistan's top security Pul-e Charkhi prison are awaiting their death sentences, according to officials. For the sentence issued by the court to be carried out, final approval must be given from the President.

Posted by: Fred || 11/22/2012 00:00 || Comments || Link || E-Mail|| [336064 views] Top|| File under: Taliban
Africa Horn
South Sudan Army Clash with Rebels Leaves 20 Dead
[An Nahar] South Sudanese troops attacked a rebel base in the latest violence in troubled Jonglei state, killing at least 19 rebels for the loss of one soldier, officials said Wednesday.

Troops launched an attack on a base of rebel commander David Yau Yau on Monday, firing "rocket-propelled grenades and mortar shells," said army

front man

Philip Aguer.

"On the battleground 15 bodies of militia were killed during the attack, later another four were found in the grass," he added. "We lost one killed in action and four

maimed

....the militia have been chased away."

After losing out on a seat in April 2010 elections, Yau Yau rebelled against Juba's government, but accepted an amnesty in June 2011, a month before South Sudan won independence from Sudan after decades of civil war.

Yau Yau, a former theology scholar and civil servant who comes from the Murle ethnic group, later returned to rebellion in April.

Local estimates suggest Yau Yau commands between 50 to 300 men, according to the Small Arms Survey, although other analysts suggest that he can draw on as many as 3,000 youth at maximum strength.

The clash, in the Likwangole region of the isolated and swampy state, follows a rebel ambush in August, when at least 24 soldiers were killed.

South Sudan has repeatedly accused former civil war enemies in Khartoum of backing the rebellion, claims Sudan has rejected.

Posted by: Fred || 11/22/2012 00:00 || Comments || Link || E-Mail|| [336064 views] Top|| File under: Govt of Sudan
Punties arrest 3 pirates
[Shabelle] Authorities in Somalia's semi-autonomous region of Puntland


...a region in northeastern Somalia, centered on Garowe in the Nugaal province. Its leaders declared the territory an autonomous state in 1998. Puntland and the equally autonomous Somaliland seem to have avoided the clan rivalries and warlordism that have typified the rest of Somalia, which puts both places high on the list for Islamic subversion...


say they have tossed in the slammer
Youse'll never take me alive coppers!... [BANG!]... Ow!... I quit!
at least three pirates during an operations in Eyl located in the coastal region of Nugal.

An official said Puntland government forces are continuing robust anti-piracy security operations in coastal areas, where suspected criminal pirate gangs hold save heavens and holding more ships and crew members as hostages for months and years.

"Puntland forces have taken the tossed in the slammer
Book 'im, Mahmoud!
three pirates, with their weapons and other materials captured in the crackdown into custody for inquiry regarding the case," the official said.
Posted by: Fred || 11/22/2012 00:00 || Comments || Link || E-Mail|| [336063 views] Top|| File under: Pirates
Africa North
Egypt's Jazeera Office Attacked
[An Nahar] An office of Arab satellite broadcaster Al-Jazeera

... an Arab news network headquartered in Qatar, notorious for carrying al-Qaeda press releases. The name means the Peninsula, as in the Arabian Peninsula. In recent years it has settled in to become slightly less biased than MSNBC, in about the same category as BBC or CBS...
in the Egyptian capital was

Molotov cocktail

ed on Wednesday, a security official said, as protesters clashed near the downtown Tahrir Square.

"Unknown assailants" lobbed Molotov cocktails at the office which overlooks Tahrir, "causing a big fire which rescue services are working to put out," the official said.

Television footage showed the damage caused at the office, with burned lighting equipment hanging from charred walls. No one was injured in the fire, according to security officials.

An Interior Ministry official said 118 people have been tossed in the calaboose
You have the right to remain silent...
since

festivities

broke out on Monday during a protest to mark the first anniversary of deadly street battles that piled pressure on then ruling military to quit power.

Medics said that at least 60 people had been injured in three days of confrontations. One protester, a member of the April 6 movement, is

at death's door

, the group said on Tuesday.

Posted by: Fred || 11/22/2012 00:00 || Comments || Link || E-Mail|| [336079 views] Top|| File under: Arab Spring
Islamists kidnap Frenchman in Mali
[Daily Nation (Kenya)] Islamist fighters in northern Mali

grabbed credit

Wednesday for the kidnapping of a French sexagenarian, bringing to 13 the number of hostages held in the war-torn region.



La Belle France

warned its citizens against travelling to the troubled West African nation, where regional powers backed by

La Belle France

and the United States are mulling a military intervention to oust Al-Qaeda linked militia.

"With God's blessing, the mujahedin are holding a

Frenchie

, whose country wants to lead armies against the

Mohammedan

people," Abdoul Hicham, a top leader with the Movement for Oneness and Jihad in West Africa (MUJAO), told AFP.

He did not specify whether the hostage, who was named as Gilberto Rodriguez Leal, was snatched by his group or Al-Qaeda in the Islamic Maghreb (AQIM).

Posted by: Fred || 11/22/2012 00:00 || Comments || Link || E-Mail|| [336063 views] Top|| File under: al-Qaeda in North Africa
North Mali clashes kill dozens, some unarmed
[Daily Nation (Kenya)] Dozens of people -- some of them unarmed -- were killed in a remote part of northern Mali as Islamist fighters backed by Al-Qaeda's north African branch routed Tuareg rebels, a security source said Tuesday.

The Malian security source called the killings "a real massacre" and said the bodies of some of those slain in violence that began Friday still dotted the arid village of Menaka, in northeastern Mali's Gao region, just above the Niger border.

"Unarmed people were shot in cold blood," the source said. "There needs to be a genuine international investigation to find out what happened at Menaka."

Other witnesses and fighters confirmed that dozens had been killed.


The latest violence in northern Mali, in the hands of beturbanned fascisti since shortly after a March coup in Bamako, comes amid growing international momentum to reclaim the sparsely populated desert land.

A hodgepodge of Islamist and Tuareg groups, some homegrown, others foreign, have seen alliances rise and falter in the months of chaos.

Starting Friday, local Tuareg rebels who want to establish an independent homeland called Azawad battled with the Islamist group the Movement for Oneness and Jihad in West Africa (MUJAO), which is backed by Al-Qaeda's north African wing, Al-Qaeda in the Islamic Maghreb (AQIM).

The fighting was focused in Ansongo, about 200 kilometres (120 miles) west of Menaka, and in Menaka itself, where the Tuareg rebels had hoped to establish a base from which to launch counter-offensives against the Islamists.

A

politician

for the Menaka district, Bajan Ag Hamato, said some of his fellow Tuareg had been killed "defending the town against MUJAO", including local political leader Alwabegat Ag Salakatou and six of his entourage.

He said that although they had been labelled as members of the Tuareg rebels' Azawad National Liberation Movement (MNLA), "in reality they were local patriots who wanted to defend their town".

It was not immediately possible to confirm who had been killed in the violence. A security source from Niger said four seriously injured MNLA fighters had been evacuated to Niger's capital Niamey.

The MNLA had previously claimed its fighters killed 65 MUJAO and AQIM members, suffering just one death and 13 injuries on its side, but MUJAO said it killed more than 100 MNLA fighters and took 20 prisoners.

The fighting picked up again Monday as the Islamist groups were bolstered by reinforcements, witnesses told AFP, saying the MNLA were chased from the town.

Posted by: Fred || 11/22/2012 00:00 || Comments || Link || E-Mail|| [336062 views] Top|| File under: Ansar Dine
Arabia
Military commander, soldiers killed in Marib
[Yemen Post] A high-ranking military commander was killed Thursday in Marib governorate after he was seriously

maimed

during

festivities

with

rustics

who bombed an oil pipeline.

Colonel Ali al-Asadi, commander of the Tank Battalion of the 312 Brigade and a number of soldiers were killed, and another colonel, Saleh al-Bokair, was

maimed

, military sources affirmed.

The sources affirmed that the

gunnies

shot an RPG shell on a vehicle carrying troops after a pipeline was attacked, pointing out that the

festivities

are still ongoing.

A number of Yemeni soldiers were previously killed by

rustics

in the restive government of Marib after the government directed to use force against those who assault oil pipelines and electricity installations.

Oil pipelines has been attacked on lately of Tuesday, a fourth attack since the begging of November.

Armed

rustics

, along with al-Qaeda

Death Eater

s, repeatedly target oil and gas facilities in attempts to blackmail or put pressures on the interim government.

Gas and oil pipelines are frequently attacked in the remote governorate of Marib and other areas amid allegations that remnants of the former regime are behind the attacks.

High-ranking Yemeni politicians including the head of the Joint Meeting Party, Sultan Al-Atwani, had accused the former president President-for-Life Ali Abdullah Saleh


... Saleh initially took power as a strongman of North Yemen in 1977, when disco was in flower, but he didn't invite Donna Summer to the inauguration and Blondie couldn't make it...


and his aides of blowing up oil and gas pipelines.

Yemen's electricity supplies have been damaged many times since the eruption of the eleven-month-old protests. Yemen have lost billions of rials as a result of recurring attacks.

Posted by: Fred || 11/22/2012 00:00 || Comments || Link || E-Mail|| [336061 views] Top|| File under: al-Qaeda in Arabia
Bangladesh
Bangladesh Arrests 2,500 over Clashes with Police
[An Nahar] Bangladesh police have incarcerated
You have the right to remain silent...
some 2,500 activists from the country's largest Islamic party following

festivities

with police earlier this month, officials said.

The arrests came after nearly 200

coppers

were maimed

in attacks by members of the Jamaat-e-Islami
...The Islamic Society, founded in 1941 in Lahore by Maulana Sayyid Abul Ala Maududi, aka The Great Apostosizer. The Jamaat opposed the independence of Bangladesh but has operated an independent branch there since 1975. It maintains close ties with international Mohammedan groups such as the Moslem Brotherhood. the Taliban, and al-Qaeda. The Jamaat's objectives are the establishment of a pure Islamic state, governed by Sharia law. It is distinguished by its xenophobia, and its opposition to Westernization, capitalism, socialism, secularism, and liberalist social mores...
party and its student wing during nationwide protests against the trial of party leaders for war crimes.

Home Minister Mohiuddin Khan Alamgir told

news hound

s on Tuesday that some 350 of those arrested would be tried in a fast-track tribunal.

"The state has initiated all sorts of measures to stop Jamaat. At least 2,500

myrmidon

s have been arrested," Alamgir said.

Jamaat said its activists had been arrested over false charges.

The government started trials of Jamaat leaders in November 2011 on charges of war crimes during the 1971 liberation struggle.

Jamaat has dismissed the court action as a government "show trial", while the New York-based group Human Rights Watch


... dedicated to bitching about human rights violations around the world...


has said the court's legal procedures fall short of international standards.

The current government says up to three million people were killed in the 1971 war, many murdered by locals collaborating with Pak forces.

Posted by: Fred || 11/22/2012 00:00 || Comments || Link || E-Mail|| [336061 views] Top|| File under: Jamaat-e-Islami
Caribbean-Latin America
8 die in shooting in Durango state -- UPDATED

For a map, click here. For a map of Durango state, click here
Updated with new information from a radio interview Nunez Rodriguez game with Denise Marker Saturday.

By Chris Covert
Rantburg.com

A total of eight individuals were shot to death in an attack at a ranch in Durango state last Sunday, according to Mexican news reports.

According to an article posted on the website of Informador news daily, the attack took place at a ranch owned by the president of Inde municipality, Ernesto Nunez Rodriguez.

According to a news item which appeared on the website of eleconomista.com.mx Wednesday afternoon, Nunez Rodriguez filed a complaint with the Durango state Fiscalia General del Estado (FGE) or attorney general charging Inde municipal police were involved in the shooting and subsequent abduction.

According to a news item posted on the website of Animal Politico website, in a radio interview Saturday with Denise Marker, Nunez Rodriguez said that his sister, whom the article fails to identify, had also identified at least some elements of the municipal police who had participated in the assault.

Nunez Rodriguez said in the program the the municipal police were in the pay of a Sinaloa cartel chief who is a plaza chief in Inde, El Oro, San Bernardo, and Ocampo municipalities. He said, without specifically identifying whom, that the municipality provides protection for the unidentified cartel associated plaza chief.

According to the account of the attack provided by Nunez Rodriguez, armed suspects came to the ranch and started shooting, forcing Ernesto Nunez Rodriguez and three other family members to flee to the cellar of their residence. The residence itself was later shot up and destroyed by fire.

The victims identified included four family members, two ranch employees, and two veterinarians visiting from Zacatecas state.  Of those one was an unidentified pregnant female and a 4 year old girl, both burned to death.

Rene Nunez Garay, 28 years old, and Juan Angel Nuñez Salas, 19, nephew of the mayor, and Luis Antonio Tinoco Chavez, 28 were among the victims who died in the shooting.  All were employed in the cattle business.  One of the veterinarians were identified as Luis Uriel Garcia Talavera, 49, identified as an employee of Zacatecas state Secretaria de Desarrollo Agropecuario (SEDAGRO) or Department of Agricultural Development. The other veterinarian was identified as Jose Guadalupe Ortega Valdez.

According to a new account posted on the website of El Siglo de Durango news daily, between two and five unidentified individuals were kidnapped by the shooters during the course of the attack.

In the same account, Nunez Rodriguez denied reports that gunfire was exchanged.

Inde municipal seat is about 12 kilometers southeast of Santa Maria del Oro, which is on Durango state Highway 45.

Chris Covert writes Mexican Drug War and national political news for Rantburg.com
Posted by: badanov || 11/22/2012 00:00 || Comments || Link || E-Mail|| [336063 views] Top|| File under:
Bloody Zacatecas: 12 die

For a map, click here. For a map of Zacatecas state, click here

By Chris Covert
Rantburg.com

A total of 12 individuals including two young females were murdered in ongoing drug and gang related violence in Zacatecas state since last Friday, according to several news accounts which appeared on the website of El Sol de Zacatecas news daily.



Three unidentified individuals were found dead last Sunday in Jerez and Ciudad Cuauhtemoc municipalities. Two dead were found on a road in Jerez municipality between Jerez and Fresnillo municipalities. A third corpse was found in Ciudad Cuauhtemoc municipality near the dam at El Cargadero. The body found at El Cargadero was said to be a female.


Three unidentified individuals were found dead in Fresnillo municipality in two separate incidents. One man was found dead near Calle Suave Patria in Barrio Alto colony at around 0300 hrs. The victim had been shot several times. Two more dead were found later Monday afternoon near the village of Purisima del Maguey. Both victims had been shot.


Two unidentified men were found dead Wednesday morning in Fresnillo municipality. The victims were found near the village of Modelo, on the road to the village of Mesa de Puentes. One of the victims was wearing the uniform of a private security company.


Two unidentified young females were found dead in Calera municipality Friday. The victims, aged 19 and 13, were found on the access road to the airport at around 0700 hrs. Both females were shot in the face and were found nude. The news item said the crime was organized crime related.


Two men were shot to death and two others were wounded in a shooting at a Fresnillo dance hall early Saturday morning. The shooting took place at the Foro 57 dance hall on Avenida Garcia Salinas, where armed suspects entered the establishment and started shooting at around 0200 hrs. One of the dead were identified as Cesar Mayorga Fierros, 28, of Corrales in Sombrerete municipality. One of the wounded was identified as Mario Adabache Ibarra, 26, from Francisco Villa colony, presumably in Fresnillo.
Chris Covert writes Mexican Drug War and national political news for Rantburg.com
Posted by: badanov || 11/22/2012 00:00 || Comments || Link || E-Mail|| [336063 views] Top|| File under:
India-Pakistan
Nato driver killed in Jamrud attack
[Dawn] A driver was killed when unidentified

snuffies

attacked NATO


...the North Atlantic Treaty Organization. A collection of multinational and multilingual and multicultural armed forces, all of differing capabilities, working toward a common goal by pulling in different directions...


containers in Jamrud tehsil of Khyber Agency
on Tuesday.

The administration suspended eight khasadar


...a rural policeman in Pakistain or India...


s and sent them to lockup for their negligence in providing security to NATO containers. The administration also took into custody at least 10

rustics

under collective responsibility clause of Frontier Crimes Regulation and demolished about a dozen cabins and kiosks, built illegally along the road, after the attack.

Officials said that the containers carrying goods for NATO forces in Afghanistan were passing through Ring Road near Jamrud Bazaar when

snuffies

opened firing on them.
A driver identified as Khana Baz, a resident of Landi Kotal, was killed on the spot and Umar Khan, an Afghan national, was injured in the attack. The attackers managed to escape.

In Bhukarrh area of Bazaar Zakhakhel, a

roadside kaboom

blast killed Zarbaz Khan, an activist of a local lashkar, and injured Saifur Shah.

Also, a young man was killed allegedly by security forces in Bara on Tuesday for violating ban on

cycle of violence

riding.

Sources said that local administration and security forces had imposed ban on

cycle of violence

riding in Akkakhel area. On Tuesday, forces signalled motorcyclist Faisal but he refused to stop. He was killed on the spot when forces opened firing on him, they said.

Meanwhile,


...back at the shattered spaceship, Fffflirgoll the Arcturan slithered stealthily toward the control room, where the humans had barricaded themselves...


four

coppers

sustained injuries when their vehicle overturned near Mohammad Ali Chowk in Akkakhel.

In Shahkas area, security forces rounded up 48 taxi drivers and impounded at least 50 taxicabs. Sources said that taxi drivers were waiting for commuters when they were taken into custody and shifted to Shahkas Fort for questioning.

In Dera Ismail Khan


... the Pearl of Pashtunistan ...


, a former member of a peace committee was

rubbed out

in Kulachi tehsil on Monday night.

Sources said that unidentified motorcyclists

rubbed out

Mohammad Farooq Gandapur, a former member of anti-Taliban peace committee, outside his house in Rori village of Kulachi. The assailants also took away Gandapur's Kalashnikov after killing him.

In Charsadda, two persons

were maimed

in a roadside blast on Tuesday.

Sources said that DPO Nisar Ali Marwat, who was apparent target of the attack, remained unhurt in the blast.

They said that Mr Marwat was going to home from office when his official vehicle was targeted with a remote controlled bomb planted at a bicycle near Jahangirabad Chowk.

His nephew Wajahat Ali and driver Tallah Mohammad

were maimed

in the blast, sources said. The DPO remained unhurt as he was travelling in a private car, however, his official vehicle was destroyed completely. The injured were taken to district headquarters hospital from where they were discharged after providing first aid.
Posted by: Fred || 11/22/2012 00:00 || Comments || Link || E-Mail|| [336062 views] Top|| File under: TTP
Taliban gunmen target four security personnel in Bannu
[Dawn] Gunmen riding a

cycle of violence

Wednesday evening

rubbed out

four security personnel in Jani Khel area of Bannu District, close to the restive Frontier Region of Bannu, police said.

The outlawed

orc

Pak Taliban

grabbed credit

for the attack.

District Police Officer Waqar Ahmed confirmed that the Station House Officer (SHO) of Jani Khel

cop shoppe

was killed along with three other security personnel in the attack.

Ahmed said the police team was heading towards the

cop shoppe

after routine patrol when it was targeted by two

gunnies

riding a
cycle of violence.

The three other security personnel included two Frontier Constabulary (FC) paramilitary soldier and a

coppers

, while three more

were maimed

in the gun attack.

Tehrik-e-Taliban Pakistain (TTP)

front man

Ehsanullah Ehsan, speaking to Dawn.Com from Qazi's guesthouse an undisclosed location, confirmed that Taliban

gunnies

had targeted the police vehicle.

He said that earlier the Pak Taliban had also attacked the police mobile van in Martong area of Shangla District with a remote control bomb which had injured four

coppers

.

Posted by: Fred || 11/22/2012 00:00 || Comments || Link || E-Mail|| [336063 views] Top|| File under: TTP
Succesive blasts near Karachi Imambargah; at least two dead
[Dawn] Two bombs went off minutes apart outside a Shia mosque in Bloody Karachi


...formerly the capital of Pakistain, now merely its most important port and financial center. It may be the largest city in the world, with a population of 18 million, most of whom hate each other and many of whom are armed and dangerous...


, killing at least two persons and wounding several others, officials said on Wednesday.

Two bombs went kaboom! outside a Shia mosque in Orangi Town, killing two persons and wounding seven others, senior police official Javed Odho said.

He said the first appeared to be a

suicide kaboom

.

As the security forces and rescue workers were transporting victims of the first attack in

Bloody Karachi

to hospitals, a second bomb went kaboom! at the same place, wounding several people, including security forces, rescue workers and journalists, senior police officer Omer Khitab said.

The twin bombings came as minority Shia

Moslem

s were celebrating the holy month of Muharram.

The bomb was planted in a

cycle of violence

destroyed

the neighbourhood near Imambargah Hyder-e-Karrar in Orangi Town area, killing at least two people and injuring seven, said a police official about the first blast.

"We have also found a body which might have been of the

jacket wallah

, although it can not be confirmed yet," said DIG West

Bloody Karachi

Javed Odho.

Posted by: Fred || 11/22/2012 00:00 || Comments || Link || E-Mail|| [336062 views] Top|| File under: Lashkar e-Jhangvi
Five killed as blast rips through Quetta
[Dawn] A bomb tore through a security forces vehicle escorting schoolchildren home from school on Wednesday, killing four personnel and a woman in the southwestern city of Quetta, police said.

The attack also

maimed

more than 20 people, officials said.

"The target was an army vehicle which was escorting a school bus carrying children of local army officers from different schools," Quetta city police chief Hamid Shakeel told AFP.

He said four soldiers and a woman were killed when the bomb, planted on a motorcyle,

exploded

by remote control.

"Twenty-one people were

maimed

in the blast, including three soldiers. Eighteen are civilians. Six or seven of them are in a serious condition," Shakeel said.

Witnesses said the
cycle of violence appeared to have been parked near shops to avoid any suspicion in the Shahbaz Town neighbourhood near some of the most prestigious private schools in Quetta.

"I was returning to my shop after saying prayers in a nearby mosque," said shopkeeper Mohammad Talib, 45.

"Soon after, I heard a huge blast. There was dust and smoke. I saw an army vehicle in flames. Shards of glass were littered on the road. There was panic, people were screaming, others were fleeing the area."

Fruit vendor Abdul Karim, 30, said the army vehicle took the same route every day after school.

"After some time police and FC (Frontier Corps paramilitary) troops arrived. They

had gun sex

to scare people away. Soon shops were closed and people emptied the area."

Quetta is more than 400 miles (640 kilometres) southwest of Islamabad, where security has been significantly stepped up. The event coincides with the holy month of Muharram, a magnet for sectarian attacks.

There was no immediate claim of responsibility for Wednesday's attack but Quetta and its province Balochistan


...the Pak province bordering Kandahar and Uruzgun provinces in Afghanistan and Sistan Baluchistan in Iran. Its native Baloch propulation is being displaced by Pashtuns and Punjabis and they aren't happy about it...


are frequently hit by

kaboom

s.

Posted by: Fred || 11/22/2012 00:00 || Comments || Link || E-Mail|| [336069 views] Top|| File under: al-Qaeda in Pakistan
Blast at Pakistan procession kills at least 16
[Daily Nation (Kenya)] A blast during a religious procession on Wednesday left at least 16 people dead and several others injured in the city of Rawalpindi in an attack by a

jacket wallah

, police and rescue officials said.

It was the third attack in Pakistain on Wednesday when at least 28 people were killed in

kaboom

s and ambushes across the country -- a day before it hosts world leaders in the Developing 8 (D8) summit.

The blast occurred when a procession by minority Shiite

Mohammedan

s was marching towards a mosque in the downtown area of Rawalpindi, which neighbours the capital Islamabad, said police.

"The total number of dead people has now reached 16. Some 32, including nine children, have got injured," Waqas Rehman, a

front man

for the Rescue 1122 service, told AFP.

Rawalpindi police chief said that the blast occurred when a suicide bomber entered the procession and the security officials were checking him.

"The suicide bomber

went kaboom!"

when the security officials were checking (his body). We had prior information about the attacks and were fully alert," said Azhar Hameed Khokhar.

Khokhar said that the authorities will run a DNA test of the body parts of the bomber to determine his links.

Another police official, Muhammad Haroon, told AFP that the attack took place when the procession was almost 500 metres from the mosque where it was heading.

Posted by: Fred || 11/22/2012 00:00 || Comments || Link || E-Mail|| [336064 views] Top|| File under: Lashkar e-Jhangvi
Israel-Palestine-Jordan
Mashaal: I accept a Palestinian state on '67 borders
I accept that Khaled needs a JDAM on his head...

Hamas leader Khaled Mashaal declared a position on Palestinian statehood that is nearly identical to that of his Fatah rival, Palestinian Authority President Mahmoud Abbas, in an interview with CNN aired Wednesday.

"I accept a Palestinian state according [to] the 1967 borders, with Jerusalem as the capital, with the right to return," the Hamas leader told Christine Amanpour in Cairo.


In Cairo, where he's safe, as opposed to Gazoo...

Pushed about his party's refusal to recognize Israel, Mashaal said such a declaration could only be made once a Palestinian state has been created.

"After this state is established, it decides its standing toward Israel," the Hamas leader said.


"What's mine is mine, now let's talk about what's yours..."

Mashaal, whose interview appeared to move his positions closer and closer toward the positions of the Fatah-dominated Palestinian Authority


Since both want the destruction of Israel...

with whom Israel has conducted numerous round of negotiations, also spoke about Hamas's use of violence and terrorism.

Asked if Hamas is willing to renounce violence, he said, "We are ready to resort to a peaceful way, purely peaceful way without blood or weapons."


Provided, of course, someone else exterminates the Jooz...

Such a move, however, would be conditional on the attainment of Palestinian national demands, namely, "the elimination of occupation and the (creation of a) Palestinian state and ending the occupation and the wall."

As such, Mashaal also denied Hamas took part in the terrorist bombing of a public bus in Tel Aviv on Wednesday.


Must have been Islamic Jihad, eh Khaled?

He added, however, that he believed the attack was a response to IAF strikes in Gaza during Operation Pillar of Defense.

"Not Hamas, not others, not other people from, not Hamas. No one can announce except those who committed, not me," Mashaal told CNN when asked if the group claimed responsibility for the attack.

He blamed Prime Minister Binyamin Netanyahu for bringing about the attack, "with his crimes, in killing the kids of Gaza, and the continuity of aggression."


Paleos are never at fault. Ask them...
Posted by: Steve White || 11/22/2012 10:21 || Comments || Link || E-Mail|| [336097 views] Top|| File under:
IDF statements on hudna ceasefire
After more than 1,500 airstrikes on terror targets in Gaza and more than 1,000 rockets launched toward Israel, Operation Pillar of Defense has come to a close: A ceasefire between Israel and Hamas went into effect at 9 pm Wednesday. In the last-minute burst of fire, Palestinian terrorists fired several bursts of rockets at south Israel, while the IDF responded with airstrikes and artillery fire on Gaza.

Rocket were fired toward Beersheba and the Bnei Shimon Regional Council just seconds before the truce took effect, and some projectiles were launched after the truce took effect.

IDF Spokesman Brigadier-General Yoav Mordechai confirmed that the ceasefire had taken effect at 9 pm in accordance with the political echelon's instructions. "The IDF has stopped firing at the Strip and will open fire only if our forces are put in danger," he said.

The IDF spokesman added that a decision on whether to release the reserve forces would be made on Thursday.

"The operation's goals have been achieved. Hamas suffered a serious blow and is in a great amount of distress. After the organization's leaders come out from their hiding places, they will see the extent of destruction. We understand from intelligence sources that Hamas is in distress."

According to Mordechai, time will tell what the deterrence did to Hamas. "We'll know within weeks or months. The chief of staff is in the south, issuing orders to the forces. We are alert and ready."
Posted by: Steve White || 11/22/2012 00:00 || Comments || Link || E-Mail|| [336075 views] Top|| File under:
Twelve rockets hit Israel after truce: police
[France24] Twelve rockets fired from the

Gazoo

Strip hit Israel on Wednesday in the first hours that followed a ceasefire agreement ending hostilities in the week-long

Gazoo

conflict, a police

front man

told AFP.

The Israeli

front man

added that the attacks caused no injuries or damage, with the rockets mostly landing in open fields in the south of the Jewish state.

A ceasefire agreement announced in Cairo on Wednesday went into effect at 1900 GMT, requiring both sides to halt fire immediately and for Israel to start opening

Gazoo

's crossings if the truce holds for 24 hours.

Posted by: Fred || 11/22/2012 00:00 || Comments || Link || E-Mail|| [336062 views] Top|| File under: Hamas
Gaza Truce Comes into Effect after Israeli Strikes Kill 18 on Wednesday
[An Nahar] A ceasefire came into effect Wednesday in and around

Gazoo

after a week of cross-border violence between Israel and Paleostinian

faceless myrmidons

that killed at least 160 people.



Gazoo

City's streets were dark and deserted in the minutes after the ceasefire began at 1900 GMT, and Israeli drones could be heard overhead, but soon after people poured out onto the streets to hail the "victory."

Heavy celebratory gunfire could be heard throughout the

Gazoo

Strip, and residents also released fireworks into the night sky, where Israeli drones could still be heard buzzing overhead.

"The resistance has triumphed," some shouted, alongside chants of "God is greatest."

Foreign Minister Mohammed Kamel Amr of Egypt, which brokered the ceasefire in days of marathon talks, announced the cessation of hostilities at a joint news conference in Cairo with U.S. Secretary of State
Hillary Clinton
... sometimes described as America's Blond Eminence and at other times as Mrs. Bill, never as Another Philander C. Knox ...
The accord, a copy of which was obtained by Agence

La Belle France

Presse, calls on Israel to "stop all hostilities... in the land, sea and air including incursions and targeting of individuals" and urges the Paleostinian factions to end "rocket attacks and all attacks along the border".

If it holds, within 24 hours, Israel would be required to start implementing procedures to open

Gazoo

's border crossings and allow the movement of people and goods.

"This is a critical moment for the region," Clinton said. "In the days ahead, the United States will work with partners in the region to consolidate this progress."

Nearly 24 hours after a truce had been expected to take hold, and after a day of violence that killed another 18 Paleostinians, Israeli Prime Minister Benjamin Netanyahu's office said he was prepared to give peace a chance.

"Netanyahu spoke with (U.S.) President Barack Obama
My friends, we live in the greatest nation in the history of the world. I hope you'll join with me as we try to change it...
and agreed to his recommendation to give a chance to an Egyptian proposal for a ceasefire and thereby give an opportunity for the stabilization of the situation and a calming of it," said a statement.

It won him praise from Obama.

"The president commended the prime minister for agreeing to the Egyptian ceasefire proposal, which the president recommended the prime minster do, while reiterating that Israel maintains the right to defend itself," the White House said.

The agreement came after a day of shuttle diplomacy -- led by Clinton and U.N. chief
the ephemeral Ban Ki-moon


... of whom it can be said to his credit that he is not Kofi Annan...


-- which was marred by more deadly cross-border violence between Israel and

faceless myrmidons

in

Gazoo

.

Hopes for a truce appeared to have been faint just hours earlier as a blast tore through a bus in Tel Aviv and Israel hit back with deadly raids on

Gazoo

City and elsewhere in the coastal Paleostinian territory.

The conflict had threatened to take a new turn on Wednesday when the bomb struck the commuter bus in Israel's commercial capital, injuring 17 people and sparking panic.

The blast occurred very close to the Israeli defense ministry and was quickly denounced by Netanyahu's

front man

, who tweeted: "This was a terrorist attack".

The windows of the bus were blown out and its seats contorted from the force of the

kaboom

, in scenes reminiscent of the second Paleostinian intifada.

"I am speechless. This is scary," said Sigalit, a 22-year-old waitress working nearby.

Condemnation poured in, with Washington branding it "outrageous," Moscow denouncing it as a "criminal," and

La Belle France

and Germany calling for an urgent and lasting ceasefire in

Gazoo

.

Soon after, another six Paleostinians were killed in air strikes on

Gazoo

City.

One of the strikes hit the tower housing AFP's offices, killing a toddler in a neighboring building, a health ministry

front man

said. No AFP journalists were inside at the time.

Another air strike shortly afterwards on central

Gazoo

killed a four-year-old girl, medics said.

The chances of a ceasefire appeared dim only hours earlier, with U.N. chief Ban saying after talks in Egypt with President Mohamed Morsi that there were still "many details to work out".

Israel launched its offensive on November 14 with the

assassination

of a

Hamas, always the voice of sweet reason,

military chief, hitting more than 1,500 targets. At least 155 Paleostinians have been killed, and five Israelis have died.



Gazoo

faceless myrmidons

fired more than 1,500 rockets at the Jewish state, killing three people and injuring dozens, and Israel's vaunted Iron Dome anti-missile system intercepted more than 420 of them.

Posted by: Fred || 11/22/2012 00:00 || Comments || Link || E-Mail|| [336062 views] Top|| File under: Hamas
Southeast Asia
Bombs injure four soldiers and a civilian in southern Thailand
Four soldiers and a civilian bystander were wounded in bomb attacks yesterday in Narathiwat and Pattani provinces.

The attack in Narathiwat targeted a security force escorting teachers. The blast went off about 7:30 a.m. while an 11-man security team was on a routine patrol to protect teachers traveling between their houses and the schools.

In Pattani, two soldiers were slightly injured in a similar roadside bomb attack targeting a security escort for teachers. The bomb went off as a pickup truck carrying six soldiers passed over the planted explosive.

Meanwhile, train services between Yala province and Narathiwat's Sungai Kolok district resumed yesterday after a three days suspension following a bomb attack on Sunday that killed three people and wounded 35 others.

Officials implemented heavy security measures in the wake of the attack. Security forces have been deployed at the stations and along the railway. Helicopters patrolled the route, focusing on certain sections considered vulnerable to terrorist insurgent attacks.
Posted by: ryuge || 11/22/2012 05:12 || Comments || Link || E-Mail|| [336061 views] Top|| File under: Thai Insurgency
Syria-Lebanon-Iran
Two Rockets Fired from South at Israel, at Least One Lands in Lebanon
[An Nahar] Two rockets were fired from south

Leb

towards the Israeli border on Wednesday evening, a Lebanese security official told Agence

La Belle France

Press.

"Two rockets were fired, one fell in what was clearly Lebanese territory, the other went towards Israel," the official said on condition of anonymity. It was not immediately clear where the second rocket fell.

In Israel, an army spokeswoman said: "There are no rockets on Israeli territory."

The Lebanese National News Agency reported that both rockets landed in

Leb

, in Ebel al-Kameh and al-Hamames villages near al-Wazzani river, a hundred meters away from the Israeli border.

Inhabitants of the region said they heard one rocket being fired from the Khiyam plain, while the second's source remains unknown.

In the meantime, the army and the UNIFIL have deployed their units in the region where these rockets landed.

This comes after two rockets ready to be fired against Israel were discovered in southern

Leb

on Monday.

The Army Command said the two 107mm Grad rockets


...Soviet-developed 122-mm rockets, usually launched from trucks. Newer versions are reported to have a range of up to 30 km....


were found between the towns of Halta and al-Mari in the Hasbaya district.

Posted by: Fred || 11/22/2012 00:00 || Comments || Link || E-Mail|| [336066 views] Top|| File under: Hezbollah
Who's in the News
35
[untagged]
3
Lashkar e-Taiba
3
Govt of Iran
3
Hezbollah
3
Hamas
2
TTP
2
Ansar Dine
2
Arab Spring
2
Jamaat-e-Islami
2
Lashkar e-Jhangvi
1
Govt of Syria
1
al-Qaeda in Pakistan
1
al-Qaeda in North Africa
1
Thai Insurgency
1
al-Qaeda
1
al-Qaeda in Arabia
1
Pirates
1
Taliban
1
Govt of Pakistan
1
Govt of Sudan
Bookmark
E-Mail Me
The Classics
The O Club
Rantburg Store
The Bloids
The Never-ending Story
Thugburg
Gulf War I
The Way We Were
Bio
Merry-Go-Blog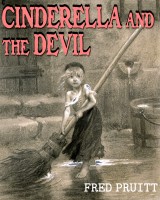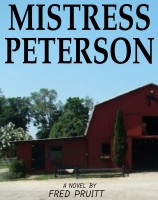 On Sale now!


A multi-volume chronology and reference guide set detailing three years of the Mexican Drug War between 2010 and 2012.

Rantburg.com and borderlandbeat.com correspondent and author Chris Covert presents his first non-fiction work detailing the drug and gang related violence in Mexico.

Chris gives us Mexican press dispatches of drug and gang war violence over three years, presented in a multi volume set intended to chronicle the death, violence and mayhem which has dominated Mexico for six years.
Click here for more information


Meet the Mods
In no particular order...


Steve White
Seafarious
tu3031
badanov
sherry
ryuge
GolfBravoUSMC
Bright Pebbles
trailing wife
Gloria
Fred
Besoeker
Glenmore
Frank G
3dc
Skidmark



Better than the average link...



Rantburg was assembled from recycled algorithms in the United States of America. No trees were destroyed in the production of this weblog. We did hurt some, though. Sorry.
3.235.188.113

Help keep the Burg running! Paypal: