Afghanistan
Blast kills 3 Afghans
[Bangla Daily Star] Three

non-combatants were killed

and three others including a woman and child

maimed

when their vehicle hit a

roadside kaboom

in eastern Afghanistan yesterday, police said.

The bomb was planted under a bridge in Alingar district of Laghman province before it

destroyed

a civilian van, provincial police chief Abdul Rahman Sarjang told AFP.

Roadside bombs are frequently planted by

cut-throats

but there was no immediate claim of responsibility for the attack.

According to the United Nations


...where theory meets practice and practice loses...


, the number of civilians killed in violence in Afghanistan rose by 15 per cent in the first six months of this year to 1,462, with

cut-throats

responsible for 80 percent of the killings.

Posted by: Fred || 11/23/2011 00:00 || Comments || Link || E-Mail|| [6459 views] Top|| File under: Taliban
Africa Horn
11 die in bomb blast in Somali capital Mogadishu
[Al Ahram]
A government official says a

roadside kaboom

in the Somali capital of Mogadishu has killed 11 civilians and

maimed

many others.

Local district commissioner Ahmed Addow says the bomb went kaboom! in Mogadishu's Medina neighborhood.

The Medina neighborhood is where the city's airport and the main base for the 9,000-strong African Union force are located. It is generally considered the safest area in the capital.

In recent weeks the AU has been pushing the Al-Qaeda-linked al-Shabaab


... successor to the Islamic Courts...




bully boyz

out of the last district in the capital that al-Shabaab controls. The AU supports the weak UN-backed government.

Kenyan soldiers have also entered Somalia from the south to fight al-Shabaab.
Posted by: Fred || 11/23/2011 00:00 || Comments || Link || E-Mail|| [6464 views] Top|| File under: al-Shabaab
Africa North
Libya Will Not Hand over Gadhafi Son Seif to ICC
[An Nahar] Libya will not hand over Moammar Qadaffy's
most prominent son Seif al-Islam to the
International Criminal Court


... where Milosevich died of old age before being convicted ...


for trial, interim justice minister Mohammed al-Allagui said on Tuesday.

His comments came as the court's chief prosecutor Luis Moreno-Ocampo was in Tripoli for talks on jurisdiction in the case of Seif and Qadaffy's spymaster Abdullah al-Senussi, both of whom are wanted by the court on charges of crimes against humanity.

"In a nutshell, we are not going to hand him over," Allagui said when asked about Seif, who was captured in Libya's far-flung Saharan south on Saturday after three months on the run.

Asked by Agence

La Belle France

Presse if he expected to meet Seif during his visit, Moreno-Ocampo said: "No."

The Qadaffy son is being held in the mainly Berber hilltown of Zintan, in the Nafusa Mountains some 170 kilometers southwest of Tripoli.


Posted by: Fred || 11/23/2011 00:00 || Comments || Link || E-Mail|| [6461 views] Top|| File under:
Tantawi accepts Cabinet resignation, battle continues
20:00 Tahrir Square responds to Field Marshal Tantawi's address to the nation with booming chants of "The people demand the removal of the field marshal" and "Down, down with military rule."

19:46 The field marshal comes on state TV to deliver his much-anticipated address. Here is a breakdown of what Egypt's ruler has to say in response to four days of protests despite the Ministry of Interior's continued deadly crackdown on Egyptians:
1. Tribute to the

deaders

of January 25 Revolution.

2. Egyptian Army protects the will of the Egyptian people.

3. The Army has been patient in dealing with multiple attempts to smear its reputation and patriotism over the last few months.

4. The Army has not shot one bullet at an Egyptian citizen

5. The Army will never stand in opposition to the Egyptian people.

6. The Army's main goal since February has been to bring back a sense of security to the Egyptian street.

7. The Army tried to stand behind the police force, which protects the Egypt people.

8. The Army and the goverment have been steadfast in protecting the national interests and what's best for the country under very harsh conditions.

9. The Army continuosly consulted with all political forces in the country and never made any unilateral decisions during this transistional period.

10. The Army attempted to facilitate the birth of a new democratic age in the history of Egypt.

11. The SCAF never wavered in its support of holding parliamentary elections and handing power to a civilian administration.

12. We stopped referring civilians to military trials based on the wishes of our people.

13. Some continued to doubt the honest intentions of the SCAF. Many continued to instigate divisions between the Army and the people.

14. We are not interested in holding a monopoly over power in Egypt.

15. We are committed to defending the national interests of this nation.

16. We have accepted the resignation of Essam Sharaf's government and I have directed the outgoing Cabinet to continue fulfilling their obligations until a new cabinet is formed.

17. We reiterate our commitment to holding parliamentary and presidential elections no later than June 2012. We will hand over power to a civilan administration, should the people so wish it.


19:05 Thousands of protesters have gathered in front of Alexandria's Northern District military command to march towards the Alexandria police directorate.
Posted by: Fred || 11/23/2011 00:00 || Comments || Link || E-Mail|| [6460 views] Top|| File under:
Egypt Military Ruler Suggests Referendum on Immediate Power Transfer
[An Nahar] Egypt's military ruler said on Tuesday that presidential elections will be held by end of June 2012, and that a referendum on the immediate transfer of power would be organized if necessary.

Field Marshal Hussein Tantawi, who took power when Hosni Mubarak


...The former President-for-Life of Egypt, dumped by popular demand in early 2011...




...And who has wayyyy too many medals on his chest...


was ousted, said in a televised address that he had accepted the cabinet's resignation, a week before crucial legislative polls which he said would be held on schedule.

The ruling Supreme Council of the Armed Forces "does not aspire to hold power and is fully willing to transfer responsibility immediately should the people wish it, through a popular referendum if necessary," Tantawi said.

He said the council had accepted the resignation of Prime Minister Essam Sharaf's cabinet and had "tasked it to carry on working until a new government is formed ... to handle the transition in cooperation with the Supreme Council."

Tantawi said his council was also committed to holding parliamentary elections on schedule on November 28 and to "electing a president of the republic by the end of June 2012."

As news of the statement filtered into Cairo's Tahrir Square, where tens of thousands attended an anti-military rally, protesters began to chant against Tantawi.

"The people want the downfall of the Field Marshal" they chanted, just blocks away from

festivities

near the interior ministry on the outskirts of the square.

"We can't trust what he says. The ball has been in SCAF's court for months, and they didn't do anything," said Ibtisam al-Hamalawy, 50.

"Tantawi is Mubarak copy pasted," said another protester Ahmed Mamdouh, 35.

"It's like Mubarak's speech. Tantawi has to go. That's all there is to it," said Abdul Rahman Ibrahim, a young member of the powerful

Moslem Brüderbund

.

Tens of thousands had gathered in Tahrir Square on Tuesday after days of deadly

festivities

between police and protesters demanding democratic change.

At least 28 people have died in the

festivities

and hundreds have been injured, according to the health ministry.

Sporadic confrontations continued on Tuesday, with police using batons, tear gas and birdshot against demonstrators.

The SCAF had invited the country's political forces for crisis talks amid the spiraling unrest that had threatened to derail the election.

The

Moslem Brüderbund

, Egypt's best-organized political force, had said it would take part in the talks, which also included presidential hopeful and former Arab League


...an organization of Arabic-speaking states with 22 member countries and four observers. The League tries to achieve Arab consensus on issues, which usually leaves them doing nothing but a bit of grimacing and mustache cursing...


chief
Jerry Lewis doppelgänger Amr Moussa


... who has been head of the Arab League since about the time Jerry and Dean split up ...


and the head of the liberal Wafd party Sayyed Badawi.

Clashes also erupted in the Mediterranean city of Alexandria, the canal city of Suez and the central city of Qena, the northern city Port Said and Assiut and Aswan in the south, as while as the Nile Delta province of Daqahliya.

Protesters at Tahrir Square indicated they would want to hear nothing less than an announcement of an end to the rule of SCAF, which took over when Mubarak was toppled in February.

"The people want the downfall of the regime," they shouted, echoing the Arab Spring signature chant.

According to the health ministry, at least 28 people have been killed since Saturday, when the security forces first resorted to tear gas, rubber bullets and birdshot in an bid to subdue the protests.

Demonstrators responding by throwing stones and petrol bombs.

The United States said it was "deeply concerned" by the violence and called for democratic elections, as watchdog Amnesia Amnesty International charged the SCAF's record on human rights


...which often intentionally defined so widely as to be meaningless...


was worse than under Mubarak.

Egypt's main stock market index closed down 4.77 percent after trading on the bourse had been suspended for one hour when the main EGX-30 index fell 172.82 points to touch 3,688.17 points, according to the Egyptian Exchange website.

Egypt's military-appointed cabinet of civilian officials announced its resignation late on Monday, but state television


... and if you can't believe state television who can you believe?


initially quoted a SCAF source as saying this was rejected by the military.

The SCAF said it had asked the justice ministry to set up a committee to probe the violence, and called on "all forces and citizens to commit to (restoring) calm, and creating an atmosphere of stability with the goal of pursuing the political process."

The Brotherhood-affiliated Freedom and Justice Party had said it would not join Tuesday's protest, a decision it said stemmed from its "desire not to pull people towards fresh bloody confrontations with the parties that are seeking more tension."

Tuesday's rally was called by the activist groups which spearheaded the popular uprising that forced Mubarak out.

In a Facebook page for the rally, the groups called for the immediate resignation of Sharaf's cabinet and the formation of a "national salvation" government.

They also demanded a presidential election by April 2012 and a complete overhaul of the interior ministry.

Politician Selim al-Awwa told state news agency MENA earlier on Tuesday that the SCAF had agreed to form a national salvation government and hand power to a civilian authority by July 2012.

"It was agreed at the meeting headed by the deputy of the Supreme Council of the Armed Forces Sami Enan ... to form a government of national salvation which would implement the goals of the revolution," said Awwa, a presidential hopeful who attended the meeting.

Several politicians, including ElBaradei, have urged the military to review its plans for the transfer of power to civilians, by organizing a presidential election before the parliamentary polls which are due to begin next Monday and last several months.

The

Moslem Brüderbund

, although highly critical of the military rulers, is against any postponement of the legislative vote, feeling it is in a strong position.

The military is also under pressure from abroad to halt the violence, with U.S. State Department spokeswoman Victoria Nuland calling for "free, fair elections," and expressing the hope that the polls will proceed on schedule.

U.N. leader the ephemeral Ban Ki-moon


... of whom it can be said to his credit that he is not Kofi Annan...


urged the military council to "guarantee" civil liberties and he deplored the deaths in the

festivities

.
Posted by: Fred || 11/23/2011 00:00 || Comments || Link || E-Mail|| [6468 views] Top|| File under:
Arabia
Yemen's president signs power transfer deal
Yemeni President Ali Abdullah Saleh signed an initiative on Wednesday to hand power over to his deputy as part of a proposal to end months of protests that have pushed Yemen to the brink of civil war. Saudi state television has broadcast live images of Saleh signing the accord in the presence of Saudi King Abdullah and Crown Prince Nayef. Yemeni opposition officials signed the accord after Saleh.

It was the fourth attempt to complete a power transfer accord that Saleh backed out of on three previous occasions at the last minute.

During a telephone conversation on Tuesday, Saleh told UN chief Ban Ki-moon he will come to New York for medical treatment immediately after signing the deal.
Posted by: ryuge || 11/23/2011 11:32 || Comments || Link || E-Mail|| [6482 views] Top|| File under:
Security Officials Says Yemen Gunmen Kidnap Two Foreigners
[An Nahar] Gunmen kidnapped two foreigners, including a Frenchwoman, and their Yemeni driver from a

Red Thingy

vehicle in the southern province of Lahij on Tuesday, government and security officials said.

"A French woman of Moroccan origin was kidnapped along with another foreigner and their Yemeni driver in the town of Msaimeer," around 70 kilometers (40 miles) from Huta, the capital of Lahij, a security official said.

The pair were in a

Red Thingy

vehicle when they were seized, a government official said.

The security official, speaking from Msaimeer, described the abductors as "an armed gang wanted by the authorities."

"The kidnappers want to press for the release one of their men, held by Yemeni authorities on criminal charges," the official said.

Yemeni tribes often kidnap foreigners to try to put pressure on the authorities. More than 200 foreigners have been seized during the past 15 years, with most later freed unharmed.


And the rest killed. But really, that's such a minor detail, except to the dead people and those who loved them.
Posted by: Fred || 11/23/2011 00:00 || Comments || Link || E-Mail|| [6463 views] Top|| File under: al-Qaeda in Arabia
Battle in Abyan, 19 al-Qaeda Militants Dead
[Yemen Post] According to military sources in Abyan, a southern Yemeni province which has been under the yoke of al-Qaeda for nearly 7 months, has announced that 19 Islamist

snuffies

had been killed and several dozens injured in the latest government assault.

The army was attempting to free Zinjibar the regional capital from "Ansar al-Sharia",


...a Yemeni Islamist militia which claims it is not part of al-Qaeda, even though it works about the same and for the same ends...


an offshoot of al-Qaeda, by shelling their strongholds within the city. Residents also reported intense artillery campaigns, forcing civilians to barricade themselves at home.

"Artillery shells and Katyusha rockets hit the Islamic fascisti group's positions in Bajdar neighborhood, killing at least 10

turban

s, including an Algerian, an Egyptian, and two Somalis," an officer said under cover of anonymity.

Across the province additional scuffles erupted between pro-government

rustics

and al-Qaeda

snuffies

in Modiyah district, where a few days ago a Sheikh loyal to the regime was killed.

"In the retaliatory attack, the tribal fighters stormed a house of a local al-Qaeda leader in Modiyah, killing nine Islamic fascisti and injuring three others," said a

primitive

, adding that "the local al-Qaeda leader was captured by the

rustics

after the armed confrontations."

With still no political solution in sight for Yemen, al-Qaeda continues to use the power-vacuum extending its hand over southern Yemen.
Posted by: Fred || 11/23/2011 00:00 || Comments || Link || E-Mail|| [6469 views] Top|| File under: al-Qaeda in Arabia
U.N. Yemen Envoy Says Parties Agree to Transition Plan
[An Nahar] The U.N.'s Yemen envoy said on Tuesday a Gulf sponsored power-transfer deal aimed at ending months of political deadlock has been approved both by the opposition and by President President-for-Life Ali Abdullah Saleh

... Saleh initially took power as a strongman of North Yemen in 1977, when disco was in flower, but he didn't invite Donna Summer to the inauguration and Blondie couldn't make it...
"All the parties have agreed to implement the Gulf Cooperation Council (GCC) initiative," Jamal Benomar told

news hound

s in the capital Sanaa.

"We are now discussing the practical arrangements related to the actual signing ceremony," Benomar said, adding that there would be a news conference later on Tuesday when further details would be released.

The deputy leader of the ruling General People's Congress, Sultan al-Barakani, told Agence

La Belle France

Presse that discussions were still ongoing about the arrangements.

"The president wants a minister from a Gulf country to attend the signing ceremony in addition to (GCC Secretary General) Abdul Latif al-Zayani," Barakani said without specifying which country.

Final touches are being made to the implementation mechanism and the document of guarantees to the president and his entourage mentioned in the Gulf initiative which offers Saleh and his relatives immunity from prosecution if he hands over power to his deputy.

Barakani said that the signing is expected to take place "on Thursday or Friday."

Benomar, who arrived in Sanaa on November 10, has been working tirelessly to secure an agreement on the Gulf transition plan that calls for Saleh to transfer power over to his deputy, Vice President Abdrabuh Mansour Hadi, in return for immunity from prosecution.

Saleh's continued refusal to sign the initiative has triggered months of political deadlock that has left the government in a state of chaos and the economy in shambles.

The political crisis has also exacerbated tensions on the street where tens of thousands of anti-government protesters have faced a brutal 10-month government crackdown that has left hundreds dead and thousands

maimed

.

Benomar did not say when or where the signing ceremony would take place.

But a member of his delegation told AFP later on Tuesday that "talks are still ongoing and there will be no signing ceremony this evening."

On Monday, a senior opposition leader told AFP that Saleh had agreed to sign the power transfer deal and its U.N.-sponsored mechanism for implementation.

"The negotiations that have been under way for the past three days have led to an agreement by which the Gulf initiative and mechanisms for implementing it will be signed on Tuesday," Mohammed Bassandawa, who heads the National Council of revolutionary forces, has said.

The plan submitted by the six-nation GCC will effectively bring an end to Saleh's 33-year rule.

A GCC official told AFP on Monday in Riyadh that Zayani could travel to Sanaa if Yemen's political rivals were ready to seal the deal.

"The secretary general will go to Sanaa in the next two days if the Yemeni parties are ready to sign the Gulf initiative," the official said on condition of anonymity.

The plan also proposes the formation in Sanaa of a government of national unity and an end to the deadly protests rocking the impoverished Arabian Peninsula nation since late January.

Saleh is required to submit his resignation to parliament within 30 days of the signing, to be followed two months later by a presidential election.

A Yemeni opposition official said on Monday that a second ceremony would be held in the Saudi capital where the GCC is headquartered.

The political turmoil in Yemen has seen powerful tribes and army dissidents join opposition parliamentarians and tens of thousands of protesters in their struggle to oust Saleh.


Posted by: Fred || 11/23/2011 00:00 || Comments || Link || E-Mail|| [6466 views] Top|| File under:
The Grand Turk
Turkey Arrests 70 for Suspected Links to Kurd Rebels
[An Nahar] Turkish police

set to sit in solemn silence in a dull, dark dock, in a pestilential prison with a life-long lock

more than 70 people in simultaneous raids around the country on Tuesday for suspected links to outlawed Kurdish rebels, media reports said.

Lawyers for

placed in long-term storage

Kurdish leader Abdullah Ocalan who are members of the pro-Kurdish Peace and Democracy Party (BDP) were among those

set to sit in solemn silence in a dull, dark dock, in a pestilential prison with a life-long lock

, security sources from the southeastern province of Diyarbakir said.

Police conducted simultaneous operations in 16 different provinces including Istanbul, Diyarbakir, Ankara and Bursa, media reports said, while the private news channel NTV said more than 70 people had been

set to sit in solemn silence in a dull, dark dock, in a pestilential prison with a life-long lock

.

Police also raided the office of Ocalan's lawyers in Istanbul, according to an AFP photographer at the scene.

The suspects are accused of having links with the KCK, which Turkey claims to be the urban wing of the Kurdistan Workers' Party (PKK), a rebel group labeled a terrorist outfit by Ankara and much of the international community.

Since 2009, some 700 people have been

set to sit in solemn silence in a dull, dark dock, in a pestilential prison with a life-long lock

over their alleged links to the KCK (Kurdistan Communities Union), according to government figures, although the BDP puts the figure at more than 3,500.

Five BDP parliamentarians and two prominent intellectuals -- publisher Ragip Zarakolu and academic Busra Ersanli -- are

in jug

on the same charges.

The PKK took up arms in Kurdish-majority southeastern Turkey in 1984, sparking a conflict that has claimed about 45,000 lives.


Posted by: Fred || 11/23/2011 00:00 || Comments || Link || E-Mail|| [6461 views] Top|| File under:
Turkish Police Detain 15 al-Qaida Suspects
[An Nahar] Police have

jugged

15 people suspected of having ties to the al-Qaeda

turban

network in central Turkey, Anatolia news agency reported on Tuesday.

The suspects were

placed in long-term storage

in simultaneous raids at several addresses in central Anatolian province of Konya, Anatolia said.

Turkish security forces have regularly targeted suspected al-Qaeda supporters since twin

suicide kaboom

s hit Istanbul five days apart in November 2003.

A Turkish cell of al-Qaeda was held responsible for the attacks, in which explosive-laden trucks first targeted two synagogues, and then the British consulate and a British bank, killing a total of 63 people, including the British consul.

Seven men were

tossed in the calaboose

for life in 2007 over the bombings, among them a Syrian national who

criminal mastermind

ed and financed the attacks.


Posted by: Fred || 11/23/2011 00:00 || Comments || Link || E-Mail|| [6459 views] Top|| File under: al-Qaeda in Turkey
India-Pakistan
Sufi indicted in MPA murder case
[Dawn] An anti-terrorism court here on Monday indicted the imprisoned chief of proscribed Tehrik Nifaz Shariat-i-Muhammadi (TNSM),
...Tehreek-e-Nafaz-e-Shariat-e-Mohammadi (Movement for the Enforcement of Islamic Law) is a Pak

krazed killer

group whose objective is to enforce their definition of Sharia law in Pakistain whether anybody wants it or not. It was founded by Sufi Muhammad in 1992, and was banned by President Musharraf in January, 2002 after Sufi dispatched several thousand yokels to Afghanistan to fight the infidel and ended up with most of them killed or captured and held for ransom. In 2007 TNSM took over Swat, which shows how well the banning worked. TNSM is the Pony League of Islamic militancy..
Maulana Sufi Mohammad, and several others for the murder of an MPA of Pakistain People`s Party in 1994.Maulana Sufi Mohammad and other accused persons pleaded not guilty


"Wudn't me."


to the offence and decided to stand trial following which the court fixed Dec 12 for the next hearing and also summoned the prosecution witnesses.

Due to security concerns the judge of anti-terrorism court, Swat, Asim Imam, has been conducting proceedings against Maulana Sufi Mohammad and others inside the

Beautiful Downtown Peshawar

Central Prison in several cases mostly pertaining to 1994-95.

The MPA, Badiuzzaman Khan, hailing from Shangla, was killed on Nov 3, 1994, in the jurisdiction of Mingora

cop shoppe

.

The dear departed

was going to Buner to attend a party meeting when TNSM members allegedly stopped him near Odigram in Mingora and asked him to remove the party flag from his vehicle. At that time the activists of TNSM had occupied several government installations in Swat.

He allegedly refused to follow their directives and was taken to Abasin Hotel in Mingora. Negotiations were in progress at the hotel when a person fired at the MPA which resulted in his death.

Interestingly, Maulana Sufi had mostly remained behind bars during the last decade but the successive governments did not try him in several cases.

Initially, he was

set to sit in solemn silence in a dull, dark dock, in a pestilential prison with a life-long lock

in Kurram Agency


...home of an intricately interconnected web of poverty, ignorance, and religious fanaticism, where the laws of cause and effect are assumed to be suspended, conveniently located adjacent to Tora Bora...


in Dec 2001 on his returning back to Pakistain from Afghanistan where he had gone to fight the American forces.
Posted by: Fred || 11/23/2011 00:00 || Comments || Link || E-Mail|| [6462 views] Top|| File under: TTP
Jhelum killing case: Five cops taken into custody
[Dawn] Investigators probing into killing of four

coppers

and a civilian took five police officials into custody on Monday.

The men who were killed during an unsuccessful attempt to catch leader of the outlawed Lashkar-i-Jhangvi in Pir Chambal Pind Dadan Khan left everyone raising eyebrows on the performance of police.

The arrests were made on suspicion of having links with terrorist groups, Dawn has learnt. Of the five cops, three were posted at Pind Dadan Khan

cop shoppe

, one was associated with security branch whereas the fifth was posted at Lillah

cop shoppe

.

All of the cops taken into custody were shifted to Jhelum for further interrogation; the source said, adding that evidence collected so far pointed towards possibility that the cops were hiding something important from the

Sherlocks

.

When SHO Pind Dadan Khan Sagheer was contacted, he cautiously said he did not know anything however he said it was his senior officer DSP Saddar Jhelum who was investigating the case.

The names of the

coppers

taken into custody were Zulfiqar Ali, Mohammad Shahbaz and Jabbar Hussain, Sadaqat Hussain and Zulfiqar Hussain.

A police official requesting anonymity said the cops were

placed in long-term storage

after they refused to hand over their mobile phones to the investigating officers.
Posted by: Fred || 11/23/2011 00:00 || Comments || Link || E-Mail|| [6460 views] Top|| File under: al-Qaeda in Pakistan
FC comes under deadly attack in Balochistan
[Dawn] At least 15 security personnel were killed and 15 others injured in an attack on a Frontier Corps convoy in Kangri area of Musa Khel district, some 350km northeast of the

bustling provincial capital

, on Monday.

Officials said an FC major and a non-commissioned officer were among the dead. Fourteen personnel

was struck down in his prime

and one in Loralai hospital. A

front man

for the FC Balochistan



...the Pak province bordering Kandahar and Uruzgun provinces in Afghanistan and Sistan Baluchistan in Iran. Its native Baloch propulation is being displaced by Pashtuns and Punjabis and they aren't happy about it...


confirmed the ambush and the casualties. "Yes, we have lost our 14 personnel in the attack. Several soldiers

were maimed

, eight of them seriously," he said. Outlawed Baloch Liberation Army has

grabbed credit

for the attack.

Talking to journalists from an unspecified place, the organization`s

front man

Azad Baloch claimed that 40 security personnel had been killed in the ambush.

More troops were dispatched to launch an operation in the area after the incident.

According to sources, the convoy was going to Musa Khel to provide security to newly-found coal reserves in the area. The convoy, led by Major Amir Shahzad, came under the attack before dawn from mountains near Bahlol village in Kingri area.

"The assailants fired several rockets at the convoy. They also used heavy automatic weapons," the sources said, adding that some attackers were killed when security forces returned fire.

However,


a good lie finds more believers than a bad truth...


there was no official confirmation about casualties on the

cut-thoat

s` side.

The sources said that Islamic fascisti had also attacked an FC post and fired a number of rockets at checkpoints in Chamalang area on Sunday night. Security personnel retaliated, but no casualties were reported.

The FC

front man

said in a statement that security team had been sent to the area at the request of local people to protect a mining project in Bahlol village.

He condemned the attack and said the team was going to the area for a peaceful purpose and to protect the project which could play an important role in brining about economic prosperity in the area.

The statement warned what it called "the enemies of Balochistan peace and prosperity" that such attacks would not stop projects launched for development and prosperity of the province. AFP adds:

It was one of the deadliest attacks on Pak troops and marked the highest number of military dead in a single incident since March when friendly fire killed 13 soldiers on the northwestern border with Afghanistan.

The military said the troops were guarding a private coalmine and blamed the attack on Baloch rebels.

"Fourteen paramilitary personnel, including a major, were killed and several others

maimed

. Baloch Islamic fascisti were involved," a military

front man

said.

Security officials said the rebels were armed with automatic weapons and that most of the soldiers died from gunshot wounds. They said Musa Khel, which is dominated by ethnic Pashtuns and borders the Baloch-dominated district of Kohlu, had seen several private coalmines closed because of tribal disputes.

Troops intervened to resolve those disputes. The coalmines were inaugurated by Army Chief General Ashfaq Parvez Kayani


... four star general, current Chief of Army Staff of the Mighty Pak Army. Kayani is the former Director General of ISI...


in August and work began with the military providing protection, the officials said.

But Baloch separatist rebels oppose the military presence and there have been a string of attacks on troops in the area.

The scene of Monday`s attack is not far from Sui town, where two other soldiers were killed in a bombing on Saturday.
Posted by: Fred || 11/23/2011 00:00 || Comments || Link || E-Mail|| [6460 views] Top|| File under:
Two officers, 47 militants die in Orakzai, Kurram clashes
[Dawn] Two army officers and 47

cut-throats

were killed in

festivities

in Orakzai and Kurram agencies on Monday.

Another 11 army personnel, two of them officers, and 38

cut-throats

were maimed

.

The

festivities

followed an attack on a security convoy in the Khadezai area.

According to sources, the convoy was attacked from two sides. Capt Adnan Khan and Capt Dr Faraz were killed in the attack and 11 security personnel, including Capt Mohsin and Capt Adnanullah,

were maimed

.

Other security officials injured in the attack are Naib Subedar Jalal Khan, Havaldar Dost Mohammad Khan, Lance Naik Mohammad Ghani, Havaldar Noor Afzal and Sepoys Ashraf, Ramazan, Juma Gul, Bakhtawar Gul and Bezar Khan.

The

cut-throats

used rockets, rocket-propelled grenades and other heavy weapons in the attack.

Security forces launched a counter-attack during which gunship helicopters shelled

bully boy

s` positions. At least 26

cut-throats

were killed and 13 others injured and four explosives-laden vehicles were destroyed.

The Khadezai area where the convoy was attacked is considered to be a stronghold of Taliban in
Orakzai Agency
... crawling with holy men, home to Darra Adam Khel, the world's largest illegal arms bazaar. 14 distinct tribes of beturbanned primitives inhabit Orakzai agency's 1500 or so square kilometers...
The

cut-throats

also attacked checkposts in Arkhang and Zakhtun localities in the Dabori area of Orakzai`s upper tehsil.

The gunship helicopters attacked and destroyed four hideouts, killing 10

bully boy

s. Security forces also continued search operations in various areas to capture Taliban fighters. Meanwhile,


...back at the desert island, Bert was realizing to his horror that he'd had only one bottle for one message, and he'd forgotten to include a return address...


Taliban

front man

Hafiz Saeed claimed that security forces had suffered heavy casualties in Khadezai area.

In central Kurram Agency


...home of an intricately interconnected web of poverty, ignorance, and religious fanaticism, where the laws of cause and effect are assumed to be suspended, conveniently located adjacent to Tora Bora...


, security forces attacked Taliban strongholds and killed 11

cut-throats

and injured 25 others. Heavy artillery pounded Taliban hideouts in Masozai area, destroying five hideouts.
Posted by: Fred || 11/23/2011 00:00 || Comments || Link || E-Mail|| [6462 views] Top|| File under: TTP
Five killed, nine injured in Dera Bugti blast
[Dawn] At least five persons, including three personnel of a law enforcement agency and two local tribal men, were killed and nine others injured in a remote control

kaboom

in the Jano Beri area of Dera Bugti district on Tuesday.

Police said unknown men had planted a remote control bomb in the Jano Beri area on the way leading to Kachhi Canal. They detonated it when engineers and local tribal men escorted by law enforcement personnel were on their way to Kachhi Canal.

As a result of the

kaboom

, five men, including three LEA personnel and two local persons, were killed and nine others sustained wounds.

The injured were rushed to the PPL Dera Bugti hospital where condition of some is stated to be unstable. The engineers who were being taken to Kachhi Canal area for survey remained safe.

Law enforcement agencies rushed to the site and cordoned off the entire area to trace the suspects out.
Posted by: Fred || 11/23/2011 00:00 || Comments || Link || E-Mail|| [6461 views] Top|| File under:
Pakistani Taliban declare nationwide cease-fire
[Dawn] The Pak Taliban has declared a cease-fire to encourage nascent peace talks with the government, a senior commanders said, a move that appears to show the deadly group's willingness to strike a deal with state.

The commander said the cease-fire has been in effect for the past month and was valid throughout the country.

"We are not attacking the Pakistain army and government installations because of the

grinding of the peace processor

," he said late Monday. The commander is close to Hakimullah Mehsud, the leader of the Taliban.

He spoke on condition of anonymity because he was not the official

front man

of the

myrmidon

network.

His statement adds credence to recent announcements by anonymous Taliban and intelligence officials that government intermediaries recently met

Taliban capo

s to talk about a possible peace deal.

The government has not officially commented, and on Tuesday the

Mighty Pak Army

denied it was involved in any talks.


The Pakistain Taliban, an umbrella grouping of Islamic fascisti allied with al-Qaeda and based in the northwest close to the Afghan border, has been behind many of the scores of bloody

suicide kaboom

s around Pakistain over the last 4 1/2 years. At least 35,000 people have been killed in the bloodshed.

The United States wants Pakistain to keep the pressure on

Death Eaters

and would likely be concerned about any effort to strike a deal.

Many of its fiercest foes in Afghanistan, as well as al-Qaeda operatives from around the world, live alongside the Pakistain Taliban in North

Wazoo

.

Much remains unclear about the nature of the talks and their potential. Both the army and the Islamic fascisti have engaged in misinformation before. Some reports have said any deal would only cover one region in the northwest, South Waziristan, but could be extended.

The Pakistain Taliban is believed to be divided. Many of its leaders and foot soldiers have been killed in US drone attacks and

Mighty Pak Army

offensives over the last few years.

Some faction and allied groups are still committed to war against the state, and there been several

myrmidon

attacks over the last month.
Posted by: Fred || 11/23/2011 00:00 || Comments || Link || E-Mail|| [6459 views] Top|| File under: TTP
Syria-Lebanon-Iran
U.S. urges Americans to leave Syria "immediately"
(CeeBeeS/News Agency Who Shall Remain Nameless) BEIRUT - The U.S. Embassy in Damascus urged its citizens in Syria to depart "immediately," and Turkey's foreign ministry urged Turkish pilgrims to opt for flights to return home from Saudi Arabia to avoid traveling through Syria.
Also Stratfor is reporting that CVN 77 George H.W. Bush has left Straights of Hormuz and is now parked next to Syria.

Sounds like a 'No-Fly Zone' might be in the works.
Posted by: Mullah Richard || 11/23/2011 14:52 || Comments || Link || E-Mail|| [6470 views] Top|| File under:
U.S. Puts Lebanon-based Saudi Militant on Terror Poop List
[An Nahar] The United States said Tuesday it has placed a suspected Saudi member of an Islamist

orc

group based in

Leb

on its list of international terrorists.

The State Department said it had designated Ibrahim Suleiman Hamad al-Hablain, known as Abu Jabal, a "specially designated global terrorist," a classification that bars Americans from doing business with him or on his behalf.

It said al-Hablain was an explosives expert for the "Brigades of Abdallah Azzam," a

Leb

-based

orc

group that has taken credit for firing rockets into Israel.

According to press reports, it also took responsibility for a July 2010

kaboom

on a Japanese oil tanker, the M Star.



Soddy Arabia

has requested al-Hablain's extradition and he has been sought by Interpol since 2009 for "activities related to terrorism."


Posted by: Fred || 11/23/2011 00:00 || Comments || Link || E-Mail|| [6471 views] Top|| File under: al-Qaeda
UN draft is a 'declaration of war' on Syria-envoy
[Al Ahram] Syrian Ambassador Bashar Ja'afari referred to a draft resolution on Syria which Germany submitted to the UN General Assembly's human rights


...which are usually open to widely divergent definitions...


committee, calling it a "declaration of war." The draft, which was crafted by Germany,

Britannia

and

La Belle France

, has five Arab states among its 61 co-sponsors.
"This was tabled in the context of declaring a political and media and diplomatic war on my country," Ja'afari told the committee, which is comprised of the 193 UN member states.

"It is a declaration of war that aims to affect the independence of our political decision-making and stop us from moving ahead in our national political agendas," he said.

Syria has promised the United Nations


...the Oyster Bay money pit...


that it would halt military operations against civilians and implement political reforms. But UN officials say Syrian
Hereditary President-for-Life Bashir Pencilneck al-Assad


Oppressor of the Syrians and the Lebs...


has failed to keep any of his promises.

The draft resolution says the committee "strongly condemns the continued grave and systematic human rights violations by the Syrian authorities, such as arbitrary executions, excessive use of force and the persecution and killing of protesters and human rights defenders."

It also condemns "arbitrary detention, enforced disappearances, torture and ill treatment of detainees, including children" and demands an immediate end to all such violations.

If adopted as expected, the resolution would urge Syria to implement an Arab League


...an organization of Arabic-speaking states with 22 member countries and four observers. The League tries to achieve Arab consensus on issues, which usually leaves them doing nothing but a bit of grimacing and mustache cursing...


plan that called for it to halt military operations against civilians and to allow foreign observers into the country.

The committee is scheduled to vote on the draft resolution on Tuesday. If approved, the resolution will go to the General Assembly for a repeat vote in a plenary session next month.

German Ambassador Peter Wittig urged the General Assembly's human rights committee to vote for the resolution.

"We hope that all [UN] member states will support this effort and send a strong signal to the Syrian Arab Republic that the ongoing human rights violations and violence must come to an end," he told the committee.

In an interview with

Rooters

, Ja'afari had sharp words for the five Arab co-sponsors of the resolution, whom he dismissed as "lackeys."

The Arab co-sponsors are Bahrain, Jordan, Morocco, Qatar and

Soddy Arabia

. Syria's erstwhile ally Turkey, a predominantly

Mohammedan

country that has become increasingly critical of Damascus
...The City of Jasmin is the oldest continuously-inhabited city in the world. It has not always been inhabited by the same set of fascisti...
, is also co-sponsoring it.

"Since 1918, women can vote in Syria," he said, apparently comparing his country with

Soddy Arabia

. "We have a parliament. Women can be physicians. Women can drive a car."

He also accused Western powers of supplying the opposition with weapons and funds to attack government security forces.

The Arab League has threatened Syria with sanctions. If the league imposes sanctions on Damascus, Western diplomats on the UN Security Council have suggested that they would try to resurrect their efforts to impose UN sanctions on Syria.

Last month Russia and China vetoed a European-drafted resolution that would have condemned the crackdown, which has killed over 3,500 civilians since March according to UN figures, and threatened Syria with possible sanctions.

Western diplomats say European and US officials are encouraging Russia and China not to block council action on Syria, but so far Moscow has signaled that it could not support UN moves against Damascus out of fear that it would escalate into a Libya-style military operation aimed at ousting Assad.
Posted by: Fred || 11/23/2011 00:00 || Comments || Link || E-Mail|| [6461 views] Top|| File under: Govt of Syria
Syrian SNC Says Discussing Post-Assad with Arab League
[An Nahar] The opposition Syrian National Council said Tuesday it is organizing a conference with the Arab League


...an organization of Arabic-speaking states with 22 member countries and four observers. The League tries to achieve Arab consensus on issues, which usually leaves them doing nothing but a bit of grimacing and mustache cursing...


to prepare for a "transitional period" after the fall of
Hereditary President-for-Life Bashir Pencilneck al-Assad's


Leveler of Latakia...


regime.

Assad is under mounting pressure from Syria's neighbors to step down over his regime's eight-month crackdown on protests that the United Nations


...the Oyster Bay money pit...


says has killed more than 3,500 people since mid-March.

"The Syrian National Council, in cooperation with

the vaporous Arab League

, will organize a national conference to prepare for the transitional period in Syria," it said in a statement received by AFP in Nicosia.

The SNC, the largest and most representative Syrian opposition grouping, said it was in talks with activists and dissidents to prepare for the transition "in accordance with the Arab League initiative."

"It was determined that the conference will issue a memorandum concerning the post-Syrian regime phase," it said, adding this would ensure "inclusivity and the participation of all political forces in Syria."

On Monday, British Foreign Secretary William Hague urged the Syrian opposition to unify to become stronger as he held his first meetings with their representatives in London.



La Belle France

's foreign minister, Alain Juppe, issued a similar call last week, saying "the SNC must get organized" before it can win recognition from the French government.

The SNC has so far only been officially recognized by the new post-Qadaffy


...whose instability was an inspiration to dictators everywhere, but whose end couldn't possibly happen to them...


Libyan authorities.


Posted by: Fred || 11/23/2011 00:00 || Comments || Link || E-Mail|| [6463 views] Top|| File under: Govt of Syria
Mustaqbal MPs: Army Intelligence, Hizbullah Tried to Nab Syrian from Arsal
[An Nahar] Three Mustaqbal


... the Future Movement, political party led by Saad Hariri...


bloc MPs and several Sunni

Moslem

holy man

s on Tuesday called on President Michel Suleiman


...before assuming office as President, he held the position of commander of the Leb Armed Forces. That was after the previous commander, the loathesome Emile Lahoud, took office as president in November of 1998. Likely the next president of Leb will be whoever's commander of the armed forces, too...


, Premier
Najib Miqati and Army Commander General Jean Qahwaji to shoulder their responsibilities concerning what they called "the attack against the Bekaa town of Arsal on the eve of the 68th anniversary of independence."

"According to verified information, a plainclothes group comprising bearded members belonging to the 'party of weapons' (Hizbullah) entered the town of Arsal Monday night and tried to abduct a Syrian national belonging to the Qarqouz family," said a statement issued after a meeting at MP Mohammed Kabbara's residence in the northern city of Tripoli.

The meeting was attended by MPs Khaled al-Daher and Moein al-Merehbi and Sunni

Moslem

holy man

s Zakariya al-Masri, Salem al-Rifai, Bilal Baroudi and Kenaan Naji.

The incident prompted "the town's residents to peacefully confront the (aforementioned) members, using stones and sticks, and prevent them from completing the kidnap attempt, especially that Mr. Qarqouz is not wanted in

Leb

on any arrest warrant, and he may be rather wanted by the Assad regime," the conferees said in the statement.

However,


a poor excuse is better than no excuse at all...


the army issued a statement Tuesday in which it said: "Yesterday evening, while an army patrol was pursuing

runaway

s in the Bekaa town of Arsal, it came under gunfire and a large group of people encircled the patrol and assaulted its members with stones, which left two vehicles badly damaged."

"Immediately, army forces deployed in the region intervened and worked on dispersing the mob and restoring normality," the army added.

Army troops "are still pursuing the shooters -- who

decamped

to an unknown destination -- and the instigators," it said.

As the conferees in Kabbara's house noted that "plainclothes Lebanese army intelligence agents took part in the incident," they wondered whether "an official order was issued by the Lebanese army command to carry out this mission on behalf of the Assad (regime's) intelligence."

But they added: "We do not believe so, for a simple reason: Arsal is not an abandoned town and our army -- which we love, appreciate and respect -- is not Assad's brigades."

They urged the army command to "conduct a transparent probe into the attack against the town of Arsal to preserve the army's reputation and out of respect for the Lebanese

illusory sovereignty

, on the anniversary of an independence that has become lost."

The conferees also warned against "any attempt that may be under preparation to take vengeance on our heroic people in Arsal and other regions."

"Let everyone know that Arsal is not orphaned. Arsal is a Lebanese town and anyone attacking Arsal or any other Lebanese town would be definitely serving the Zionist enemy and Assad's brigades," they cautioned.


Posted by: Fred || 11/23/2011 00:00 || Comments || Link || E-Mail|| [6464 views] Top|| File under: Govt of Syria
13 Killed in Syria
[An Nahar] Syrian security forces cracking down on dissent killed 13 people on Tuesday, including five boys in the flashpoint central province of Homs, a rights group said.

Four boys -- aged 10, 11, 13 and 15 -- were "indiscriminately"

bumped off

by forces manning a checkpoint in the Hula area, the Syrian Observatory for Human Rights said in a statement received by Agence

La Belle France

Presse.

Their deaths were also reported by the Local Coordination Committees, a group of activists that organizes anti-regime protests, which listed their names.

A fifth boy, aged six, was killed by security force gunfire in Homs city, along with three other people, including a mentally ill man who was shot in the restive al-Khalidiyeh neighborhood, the

Britannia

-based Observatory said.

A man was also shot by security forces in the Homs town of Talbisseh, and a deserter was killed in the town of Qusayr in the province when regular forces opened fire on him, the watchdog said.

Three brothers were killed in Idlib, near the Turkish border, when security forces fired on their car, the group said, quoting an activist in the northwestern city.

At least five people were

maimed

when security forces opened fire in the Qusour neighborhood of Homs on Tuesday, and 23 were

incarcerated

in raids in other parts of the city, the Observatory said.

In Maaret Numan, north of Damascus
...The City of Jasmin is the oldest continuously-inhabited city in the world. It has not always been inhabited by the same set of fascisti...
, seven people were

incarcerated

and two

maimed

by gunfire when security forces crushed an anti-regime protest.

Three other protesters were

maimed

in the town of Jassem, south of the capital, when Syrian forces opened fire on a demonstration by parents protesting against the arrests of eight pupils and three teachers.

The latest bloodletting comes as the Arab League


...an organization of Arabic-speaking states with 22 member countries and four observers. The League tries to achieve Arab consensus on issues, which usually leaves them doing nothing but a bit of grimacing and mustache cursing...


, which has suspended Syria from the 22-member bloc, is due to hold on Thursday a new round of crisis talks aimed at ending the violence amid threats it will impose sanctions on Damascus.
Posted by: Fred || 11/23/2011 00:00 || Comments || Link || E-Mail|| [6461 views] Top|| File under: Govt of Syria
Turkish PM calls on 'coward' Assad to quit
[Dawn] Turkish Prime Minister Recep Tayyip Erdogan on Tuesday urged Syrian leader Bashir al-Assad to step down, branding him a coward and warning that he risked the same fate of dictators who met the bloody deaths.

In his fiercest criticism yet of his one-time ally, Erdogan also ridiculed Assad for pledging to fight to the death against domestic opponents while being unwilling to risk his life to retake the occupied Golan Heights from Israel.

"Quit power before more blood is shed, for the peace of your people, your region and your country," Erdogan told the Turkish parliament in Ankara.

After weeks of mounting criticism of the Syrian president, it was the first time the Turkish premier had directly called for his removal from power.

He is the second leader of a neighbouring country to do so, after Jordan's King Abdullah last week called on Assad to go.

"Bashir al-Assad is saying he will fight to the death.

Fighting your own people is not heroism but cowardice," Erdogan said, referring to a recent interview with Assad published by the Sunday Times in London.

"If you want to see someone who fought and died, take at look at Nazi Germany, take a look at Hitler, take a look at Mussolini and Romania's Ceausescu," he said.

Adolf Hitler


...late Fuehrer of Germany, founder of the Third Reich, currently communing with his pals Himmler and Heydrich. He is reincarnated every few days as a politician somebody doesn't like...


died in his bunker as Allied forces closed in on Berlin, wartime Italian leader Benito Mussolini
...former dictator of Italia. He perfected the idea of the corporate state and was all the vogue in intellectual circles until he lined up with Adolf in the Second World War. He wanted Italians to be figli de la lupa, and like the sons of wolves they turned on him when they finally got the chance. He ended his days dangling by his heels in a public square next to his mistress...
was strung up from a lamppost by an angry mob and Romanian communist dictator
Nicolae Ceausescu


...late Communist dictator of Romania, where he was executed by a firing squad organized by his indignant subjects. While he was alive Old Nick was the subject of periodic mandatory adoring rallies and was respected in Washington because he wasn't Like All the Other Commies...


was executed by firing squad on Christmas Day in 1989.

If the Syrian leader had failed to learn lessons from the history, Erdogan invited him to consider the more recent fate of Libya's late strongman Moammar Qadaffy
...The late megalomaniac dictator of Libya, admired everywhere for his garish costumes, funny hats, harem of cutie bodyguards, and incoherent ravings. As far as is known, he is the only person who's ever declared jihad on Switzerland...
who was executed by his opponents after being chased from power.

Erdogan also asked Assad why he failed to display the same fighting spirit to win back the Golan Heights, a rocky plateau which Israel captured from Syria during a war in 1967.

The Jewish state unilaterally annexed the Golan in 1981.

"You are talking about fighting to the death. Why didn't you fight to the death for the Golan Heights occupied by Israel?" Erdogan said.

Erdogan insisted that Turkey had no intention of interfering in Syria's domestic affairs but added "we cannot remain indifferent" to what happens in a neighbouring country with which Turkey shares a 910-kilometre border.

Turkey has become increasingly vocal in its criticism of Assad after its diplomatic missions came under attack by pro-government demonstrators in several Syrian cities earlier this month.

Tensions deteriorated further on Monday when two busloads of Turkish pilgrims who were in Syria on their way back from the hajj in Mecca were attacked by the Syrian

gunnies

.

In his first official remarks confirming the attack, Erdogan said: "The Syrian administration did not prevent the attack on buses carrying pilgrims," accusing Damascus


...Capital of the last remaining Baathist regime in the world...


of failing to protect its citizens.

"Protecting the citizens of a foreign country is a matter of honour for a country," said Erdogan.

He called on the Syrian leadership to find the perpetrators of the attacks on Turkish diplomatic missions as well as the pilgrims and "deliver them to justice at once."

Turkey last week announced a halt to joint oil exploration and threatened to cut electricity exports.

It also joined the Arab League


...an organization of Arabic-speaking states with 22 member countries and four observers. The League tries to achieve Arab consensus on issues, which usually leaves them doing nothing but a bit of grimacing and mustache cursing...


at a meeting in Morocco in calling on the Assad regime "to stop the bloodshed and to spare Syrian citizens from new acts of violence and killing".

In an interview with The Guardian published on Tuesday, Turkish President Abdullah Gul, who is on an official visit to

Britannia

, said Assad had reached a "dead end."
Posted by: Fred || 11/23/2011 00:00 || Comments || Link || E-Mail|| [6461 views] Top|| File under: Govt of Syria
UN assembly condemns Syria crackdown
[Dawn] A key UN General Assembly committee on Tuesday condemned the Syrian government's deadly crackdown on protests, stepping up international pressure on
Hereditary President-for-Life Bashir Pencilneck al-Assad


Despoiler of Deraa...


A resolution passed by 122 votes to 13 with 41 abstentions at the UN General Assembly's human rights


One man's rights are another man's existential threat.


committee. Syria's UN envoy accused the European backers of the resolution,

Britannia

,

La Belle France

and Germany, of "inciting civil war."

The resolution "strongly condemns the continued grave and systematic human rights violations by the Syrian authorities," highlighting the "arbitrary executions" and "persecution" of protesters and human rights defenders.

It joined international calls demanding a halt to the violence.

Russia and China last month vetoed a UN Security Council resolution condemning Assad's crackdown since March, which the UN says has left more than 3,500 dead. The two abstained in the latest vote.

"The international community cannot remain silent," said

Britannia

's UN ambassador Mark Lyall Grant in a debate on the resolution in which he stressed the Syrian government's failure to carry out an Arab League


...an organization of Arabic-speaking states with 22 member countries and four observers. The League tries to achieve Arab consensus on issues, which usually leaves them doing nothing but a bit of grimacing and mustache cursing...


peace plan.



La Belle France

's envoy, Gerard Araud, said that UN condemnation was now "urgent".

"It is urgent because it is a situation that is deteriorating constantly,"Syria has "rejected"

the vaporous Arab League

plan and the number of victims is increasing, Araud told the meeting.

Arab nations Bahrain,

Soddy Arabia

, Jordan, Kuwait, Morocco and Qatar were among more than 60 countries to co-sponsor the resolution which again called on the Syria government to halt the violence.

However,


there's no worse danger than telling a mother her baby is ugly...


Syria's UN envoy, Bashar Jaafari, accused the European nations of conducting a "political, diplomatic and media war".

He said

Britannia

,

La Belle France

and Germany were "part of the escalation of violence in my country" and were "propagating violent sedition" in Syria.

"How can you believe they are not interfering when they are inciting civil war?" said Jaafari, who was given support in speeches by Iranian,
North Korean, Venezuelan and Cuban envoys.

"We will not let the former colonial powers interfere in our affairs again," he said, indicating the Assad government would not change its policies.

After Russia and China vetoed the Security Council resolution last month, insisting it would be used as an excuse to carry out regime change, Western powers insisted they would return to the UN's supreme body to get condemnation.

The Arab League move to suspend Syria and order sanctions has strengthened the case for action by the Security Council, according to western diplomats.

Egypt, where new unrest is rocking the country, supported the resolution.

Saudi ambassador Abdullah al Mouallimi stressed the Arab League efforts to end the violence but pointed the finger at the Assad government when he said "obstacles have been put in place which impede these goals".

He said the international community "must send a message to the Syrian people" with the resolution.

Russia and China abstained in the vote. But Russia defiantly opposes any condemnation in a formal resolution or any talk of sanctions.

Russian Foreign Minister Sergei Lavrov said Monday that outside support for Syria's opposition was creating more unrest throughout the region.
Posted by: Fred || 11/23/2011 00:00 || Comments || Link || E-Mail|| [6463 views] Top|| File under: Govt of Syria
Who's in the News
42
[untagged]
6
Govt of Syria
5
Govt of Pakistan
4
TTP
2
al-Qaeda in Arabia
2
Hezbollah
2
Govt of Iran
2
al-Shabaab
1
al-Qaeda
1
al-Qaeda in Pakistan
1
Taliban
1
al-Qaeda in Turkey
Bookmark
E-Mail Me
The Classics
The O Club
Rantburg Store
The Bloids
The Never-ending Story
Thugburg
Gulf War I
The Way We Were
Bio
Merry-Go-Blog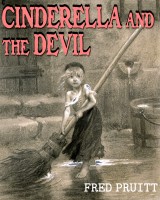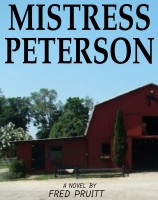 On Sale now!


A multi-volume chronology and reference guide set detailing three years of the Mexican Drug War between 2010 and 2012.

Rantburg.com and borderlandbeat.com correspondent and author Chris Covert presents his first non-fiction work detailing the drug and gang related violence in Mexico.

Chris gives us Mexican press dispatches of drug and gang war violence over three years, presented in a multi volume set intended to chronicle the death, violence and mayhem which has dominated Mexico for six years.
Click here for more information


Meet the Mods
In no particular order...


Steve White
Seafarious
Pappy
lotp
Scooter McGruder
john frum
tu3031
badanov
sherry
ryuge
GolfBravoUSMC
Bright Pebbles
trailing wife
Gloria
Fred
Besoeker
Glenmore
Frank G
3dc
Skidmark
Alaska Paul



Better than the average link...



Rantburg was assembled from recycled algorithms in the United States of America. No trees were destroyed in the production of this weblog. We did hurt some, though. Sorry.
3.236.214.224

Help keep the Burg running! Paypal: