Africa Horn
US, Kenya airstrikes kill 16 in Somalia
[Iran Press TV] At least 16 people have been killed and dozens of others

were maimed

after Kenyan fighter jets and US

liquidation

drones carried out several Arclight airstrikes on al-Shabaab



... Somalia's version of the Taliban, functioning as an arm of al-Qaeda...


positions and bases in southern Somalia, Press TV reported.

A Somali military official, speaking on condition of anonymity
... for fear of being murdered...
, said that Kenyan air force jets and US terror drones struck an al-Shabaab training camps in Somalia's southwestern district of Badade on Wednesday. He added that 16 people were killed and dozens of others

were maimed

in the aerial strikes.

Hundreds of families have been fleeing towns in southern Somalia in the wake of Kenyan military's aerial strikes on al-Shabaab

beturbanned goon

s' strongholds.

Residents in Kismayo, a strategically-important port city located some 500 kilometers (310 miles) south of the Somali capital Mogadishu, as well as in Buale, Jilib, and Afmadow towns have been leaving their homes over the past weeks for fear of their lives, according to Xinhua news agency.

Last month, Kenya dispatched soldiers over its border into Somalia to pursue Shabaab

beturbanned goon

s, which it accuses of being behind the kidnapping of several foreigners on its territory. Al-Shabaab has denied involvement.

Somali President Sheik Sharif Sheik Ahmed has said his UN-backed transitional government was opposed to the military incursion, which is reportedly being contributed to by the US and

La Belle France

.
Posted by: Fred || 11/24/2011 00:00 || Comments || Link || E-Mail|| [6458 views] Top|| File under: al-Shabaab
Africa North
Thousands unmoved in Cairo's Tahrir despite offer
[Dawn] Several thousand Egyptians rallied in Tahrir Square on Wednesday demanding an end to military rule, despite a promise by the country's interim leader to transfer power to an elected president by mid-2012.

Field Marshal Hussein Tantawi, who served as minister under Hosni Mubarak


...The former President-for-Life of Egypt, dumped by popular demand in early 2011...


took power when the ex-president was ousted in February, pledged in a rare televised addressed on Tuesday to hold a presidential election by the end of June.

He also said he was ready to transfer power immediately, via a referendum, "should the people wish it."

But tens of thousands of Egyptians attending an anti-military rally in Tahrir Square railed against Tantawi, when news of his statement filtered through, saying they did not believe a word he said.

"We can't trust what he says. The ball has been in SCAF's court for months, and they didn't do anything," said Ibtisam al-Hamalawy, 50, referring to the ruling Supreme Council of the Armed Forces.

"Tantawi is Mubarak, copy pasted. He's Mubarak in a military uniform," said Ahmed Mamduh, 35, an accountant.

Protesters in Tahrir Square indicated they wanted to hear nothing less than an announcement of an end to military rule.

Since Mubarak's ouster, protesters have grown increasingly angry at the military council which they accuse of being an extension of the old regime and of resorting to Mubarak-era tactics to stifle dissent.

The latest mass protests that began at the weekend led to the resignation of the cabinet on Monday, just a week before crucial legislative polls, the first since Mubarak was toppled, which Tantawi said would be held on schedule.

"A second revolution," read the headline of the pro-government daily Al-Akhbar on Wednesday.

"The most dangerous thing that could happen is deterioration in relations between the army and the people," the newspaper warned.
Posted by: Fred || 11/24/2011 00:00 || Comments || Link || E-Mail|| [6459 views] Top|| File under:
Al-Azhar calls on Ministry of Interior to cease attacking protesters
[Al Ahram] The grand Imam of Azhar, the highest Islamic authority in Egypt, has issued a statement calling on the Ministry of Interior to end its attacks on protesters in Tahrir to put an end to five days of bloodshed.

Ahmed El-Tayeb, the grand imam, spoke live on Aljazeera TV at 5:40pm and also called on the Egyptian Army to intervene to protect protesters.

El-Tayeb also urged demonstrators to use peaceful tactics in their protests in order to protect the overall spirit of the January 25 revolution.

Earlier in the afternoon, Azhar officials and students brokered a truce between Central Security Forces and protesters. The truce lasted less than two hours before security personnel renewed their attacks on protesters in Tahrir.
Posted by: Fred || 11/24/2011 00:00 || Comments || Link || E-Mail|| [6462 views] Top|| File under:
Police continue attacks on protesters, Tahrir chants for field marshal to go
[Al Ahram] Ahram Online

news hound

s in Tahrir Square say that Central Security Forces (CSF) have attacked protesters in Falaki Square and other streets around Tahrir Square. Our

news hound

added that police are arresting anyone they find in sight and beating them up.

Police have also attacked the field hospitals directly off Mohamed Mahmoud Street.

People on the scene are posting on Twitter reports that military police have

tossed in the clink

multiple protesters including Egyptian-American director Gihan Nougaim.

Aljazeera TV carried live footage showing Army soldiers setting up barbed wire on Mohamed Mahmoud Street near the Ministry of Interior, the scene of the five-day-old bloody

festivities

between CSF and demonstraters, to seperate police and protesters. The barrier has since disappeared.

Tahrir Square is currently packed with hundreds of thousands of protesters from the Egyptian Museum end all the way to the Mogamaa at the south entrance to the area. Through the night the square is chanting in one voice: "The people want the removal of the field marshal."

Other chants include: "Why are you playing the Army with us? Are you we the Zionists or what?" and "Shame, shame, shame. Army kills revolutionaries."
Posted by: Fred || 11/24/2011 00:00 || Comments || Link || E-Mail|| [6474 views] Top|| File under:
Arabia
Bahrain govt accepts report of rights violations
[Dawn]
Bahrain's king vowed reforms on Wednesday after a commission of inquiry found that his security forces used "excessive force" and tortured detainees in a March crackdown on Shia-led protests.

King Hamad


...King of Bahrain (since 14 February 2002), having previously been its emir (from 6 March 1999). He is a Sunni, while the rest of Bahrain is predominantly Shiite...


commissioned the report to investigate allegations of government misconduct and human rights


...which are usually open to widely divergent definitions...


abuses against protesters, democracy activists, and opposition figures. On Wednesday he vowed there would be reforms.

"We will introduce and implement reforms that would please all segments of our society," the king said after the findings were released. He also expressed "dismay" at the mistreatment of Shia detainees.

"We do not tolerate the mistreatment of detainees and prisoners. We are dismayed to find that it has occurred, as your report has found," he said.

Responding earlier to the findings of the Independent Commission of Inquiry, an official

front man

also said the government accepts the criticisms.

"The government welcomes the findings of the Independent Commission, and acknowledges its criticisms," a statement said.

"We took the initiative in asking for this thorough and detailed inquiry to seek the truth and we accept it."

The report also acknowledged that the commission did not find proof of an Iran link to the unrest, dispelling widespread allegations by Sunni Gulf leaders that Iran played a role in instigating the mainly Shia protests.

"Evidence presented to the commission did not prove a clear link between the events in Bahrain and Iran," said Cherif Bassiouni, the commission's lead investigator.

The mass demonstrations which rocked the Sunni-ruled kingdom earlier this year were violently crushed as government forces used live ammunition and heavy-handed tactics to scatter protesters.

Bassiouni said the

corpse count

from the month-long unrest reached 35, including five security personnel. Hundreds more

were maimed

.

International organizations, including Amnesia Amnesty International, Human Rights Watch


... dedicated to bitching about human rights violations around the world...


and the UN human rights agency, have repeatedly accused the government of violating citizens' rights, citing allegations of torture, unfair trials, excessive use of force and violent repression.
Posted by: Fred || 11/24/2011 00:00 || Comments || Link || E-Mail|| [6458 views] Top|| File under:
Sana'a Skies Lit up in Yemen
[Yemen Post]
Now that President-for-Life Saleh


... exemplifying the Arab's propensity to combine brutality with incompetence...


has signed the power-transfer deal, fireworks and celebratory gun shooting are erupted throughout the capital, coming from every direction at once.

Massive crowds of protesters are now converging towards "Change Square" as many are claiming that the political class has robbed them of a true victory against the tyrant, demanding to know what exactly was signed.

"We don't even know what was on that paper. How come they did not read it out-loud, why did the regime looks so pleased with itself and why did Saleh mentioned several times that the Opposition had to stick to the agreement?" asked Mohamed Boogheyti.

Those questions have been on many Yemenis' lips as they know that Saleh has proven many times over what an astute and treachery politician he could be.

Others across the country have given in to joyful celebrations preferring to relish in the moment and worry about tomorrow later. "Insha'llah it will all right: was chorused across Sana'a.

Yemen's future remains clouded in the shadows of uncertainty.
Posted by: Fred || 11/24/2011 00:00 || Comments || Link || E-Mail|| [6463 views] Top|| File under:
Bangladesh
2 criminals killed in 'shootout'
[Bangla Daily Star] Two alleged criminals were killed in a 'shootout' between their cohorts and police in Mirpur upazila of Kushtia early yesterday.



The dear departed

are Hossain Raja, 27, son of Intaz Ali of Kazipur village in Meherpur, and Liton Hossain, 28, son of Fulchand Hossain of Tekala village in Kushtia.


We have no idea where that is...

They were members of an inter-district gang involved in various criminal activities mainly abduction, police said.


But apparently not into nefarious enough criminal activities to merit the attention of the RAB, since mere police officers in Mirpur took care of the problem...

Chokdar Abdul Halim, assistant superintendent of police (ASP) in Kushtia, said two Detective Branch police teams from Kushtia and Mirpur

cop shoppe

s raided Boropukuria field around 1:45am,


Boys, boys, you were early! Didn't the RAB instructor emphasize the importance of 3 am? Not too early, not too late.

where the gang members were

holding a secret meeting in the dead of night

.

"Sensing their presence,


My spider sense! It's tingling again! To arms! Aux barricades!

the criminals opened fire and also hurled two bombs targeting the law enforcers," ASP Halim said.


Hurled bombs, did they? Any scorch marks in the banana grove? No?

The police teams in self-defence fired back, triggering an hour-long

shootout

, he added.


Not a single shell casing was found. The police in B'desh are really good about policing the crime scene afterwards...

"We found two bodies lying


Right where the cops left them...

on the spot


"Which spot?"
"THAT spot!"

after the

shootout

ended," the ASP said adding that police later identified the duo as Raja and Liton.


"Okay boys, these are the same two we dropped off at the spot. You can tag and bag 'em now."

The remaining gang members managed to flee the scene.


... as though they had never been...

Police recovered two light guns, five bullets and six bombs from the spot.


But no shutter gun, that being the exclusive provence of the RAB...

Raja and Liton were accused in a case filed in connection with

kaboom

on

Rapid Action Battalion

in Gangni upazila on January 11 this year. They were

incarcerated

on the day but released on bail in July, police sources said.

The bodies were sent to Kushtia General Hospital morgue for autopsies.


Why? Couldn't tell how they died?

According to Gangni and Kushtia Sadar police, Raja was accused in 11 cases, including one for murder while Liton was accused in twelve systems eight cases.
Posted by: Fred || 11/24/2011 00:00 || Comments || Link || E-Mail|| [6458 views] Top|| File under:
Caribbean-Latin America
Officials find 26 dead in Guadalajara -- UPDATED
For a map, click here Updated to include new information from AnimalPolitico.com
A total of 26 unidentified individuals were found dead Thursday morning in Guadalajara, Jalisco in Mexico, stuffed into three vehicles, according to Mexican news accounts. The victims were found near the intersection of avenidas Mariano Otero and Lazaro Cardenas.

Officials in Guadalajara and from the Procuradoria General de la Republica (PGR), or the national attorney general's office said two messages were left with the victims. Officials also said the crime is similar to the murder of 35 Los Zetas in Veracruz state last September.
To read the Rantburg report on the September 20th murder of 35 Los Zetas, click here
Claim for that crime was taken by the Matazetas group, at one time thought to be a vigilante group, now known to be affiliated with the Gulf and Sinaloa cartels. Officials in the Veracruz slaughter at the time said the murders were because of competition in local drug dealing markets. Press reports also said the Los Zetas have recent aligned their local groups the the Milenio cartel,

One of the messages left with the dead in Guadalajara were directed to the governor of Jalisco state, Emilio Gonzalez Marquez. The content of the messages were not revealed to Mexican press.

Officials with the Guadalajara municipal police corporation said today that video recordings were made of the vehicles in transit, and it is possible to identify the drivers.

Associated Press accounts have stated, absurdly, that Guadalajara has been spared much of the violence that the rest of Mexico has suffered, even though Guadalajara is capital to one of the most drug infested, dangerous regions in Mexico: the northern border area of Jalisco state with Zacatecas state.

That area is a contested zone where Los Zetas have been fighting an ongoing battle with Mexican federal and state security forces, and with rival drug cartel gangs associated with the Sinaloa and Gulf cartels.

The Sinaloa and Gulf cartels have been aligned since last spring and have stated their intentions to destroy Los Zetas. Numerous shootings in Guadalajara took place close to the end of 2010.
Posted by: badanov || 11/24/2011 10:01 || Comments || Link || E-Mail|| [6458 views] Top|| File under:
3 die in Nuevo Leon shootout
For a map, click here. For a map of Nuevo Leon state, click here. For a map of Monterrey, click here
One Apodaca, Nuevo Leon municipal police agent and two armed suspects were killed in an ambush Wednesday in Apodaca, according to Mexican news accounts.

Rogelio Israel Martinez Sanchez, 26, was riding on his motorcycle on the Apodaca-Juarez road when he was fired on by two armed suspects travelling aboard a taxi cab.

Apparently Martinez Sanchez fired on his attackers while riding the motorcycle striking one through the windshield of the vehicle. In a subsequent exchange of gunfire, Martinez Sanchez apparently struck the other suspect with gunfire as well as being struck himself.

The police agent was rushed to a local clinic where he died.

Martinez Sanchez was prior service Mexican military and had served with Mexican Fuerzas Especiales or Special Forces.

The suspects, Dario Jaimes Campos and Ernesto Rosales Castillo, had previously been with the Apodaca municipal police corporation before being discharged, presumably for loss of confidence.
Posted by: badanov || 11/24/2011 00:14 || Comments || Link || E-Mail|| [6458 views] Top|| File under:
25 die in Sinaloa state
For a map, click here

A total of 25 individuals were murdered in several locations in Sinaloa state since early Wednesday morning, according to Mexican news accounts.

In the capital Culican 16 individuals were found immolated and left aboard two separate vehicles.

Eight of the victims were abducted in the village of Angostura, and included three municipal police officers and one female.

The three murdered police agents were identified as first officer Santos Cardenas Hernandez, and Juan Carlos Mascorro and Rosario Bojorquez Hernandez.

Other victims, who had been kidnapped in the town of Lara included brothers Martin and Guadalupe Gomez Almazan, Pedro Medina Aguilar, Pedro Nuñez Lizarraga and Herculano Burgos.

Twelve of the victims including the female victim were found aboard a Nissan truck in the Rosario colony of Culican, while the other four were found in Zona Tres Rios.

Other victims were found in other parts of Culican:

Two unidentified individuals were found bound hand and foot, and were shot to death in Culican, but reports do not detail where in the city they were found.


Four unidentified individuals were found shot to death in the village of Colomato in receivership Pericos, Mocorito, where the victims were aboard a compact sedan when they were fired on. Two of the victims attempted to flee the kill zone but were found shot dead a short distance away.


In the city of Salvador Alvarado three unidentified individuals were found bound hand and foot and shot to death.

Sinaloa state officials attribute the sudden rise in violence to recently concluded Mexican military operations which dismantled a number of synthetic drug laboratories. Those actions took place in Ahome, Mazatlan and Navolato municipalities.

The violence is said to be between rival criminal groups.
Posted by: badanov || 11/24/2011 00:00 || Comments || Link || E-Mail|| [6458 views] Top|| File under:
4 bad guys killed in Saltillo, Coahuila
To see a map, click here. To see a map of Coahuila state, click here.

A total of four unidentified armed suspects were killed in a firefight in Saltillo, Coahuila late Monday night, according to Mexican news accounts.

The gunfight took place in Lamadrid colony near the intersection of calles Sor Juana Ines de la Cruz and Luis G. Urbina where an unidentified detachment of the Mexican Army, probably with the 6th Military Zone exchanged gunfire with armed suspects.

At that location soldiers apparently seized four AR-15 and AK-47 rifles, 17 weapons magazines, and 548 rounds of AR-15 ammunition and 189 rounds of AK-47 ammunition.

The suspects were in a Chevrolet Tahoe SUV when the gunfight took place, which was also seized at the scene.

The Secretaria de Defensa Nacional (SEDENA), the controlling agency for the Mexican Army has not released any information about the gunfight on its website at posting time.

Units of the Mexican Army had engaged in a series of gunfights against armed suspects two weeks ago in and around Saltillo, at the time reporting one dead. Later it was confirmed a total of four suspects died in those gun battles.
To read the Rantburg report on the November 9th gunfights in Saltillo, click here
Posted by: badanov || 11/24/2011 00:00 || Comments || Link || E-Mail|| [6459 views] Top|| File under:
India-Pakistan
Militant hideouts pounded in Kurram; dozen killed
[Dawn] Helicopter gunships attacked

krazed killer

hideouts in
Kurram Agency


...home of an intricately interconnected web of poverty, ignorance, and religious fanaticism, where the laws of cause and effect are assumed to be suspended, conveniently located adjacent to Tora Bora...


, a northwestern tribal region on the Afghan border, killing around a dozen

forces of Evil

and wounding 14, local officials said.

Four hideouts were destroyed, they said. On Tuesday night, at least 11

forces of Evil

were killed and six soldiers

maimed

in

festivities

the same region.

There was no independent confirmation of the

corpse count

. Militants often dispute the government's version of events.
Posted by: Fred || 11/24/2011 00:00 || Comments || Link || E-Mail|| [6459 views] Top|| File under: TTP
Anti-Taliban volunteer slaughtered in Peshawar
[Dawn] The bodies of a member of a peace committee and his lover companion, kidnapped by

forces of Evil

on Nov 13, were found in the suburban area of

Beautiful Downtown Peshawar

on Tuesday.

Sources said that peace volunteer identified as Shamsur Rehman was slaughtered while his lover companion Wazir Khan was

rubbed out

. Their bodies were lying in a busy market of Pasani, an official of Badhber

cop shoppe

said.

Both of

the dear departed

were residents of Tela Band village in Badhber.

Another source said that a letter was also found near the bodies, stating that all those supporting police and security forces would meet the same fate.

Meanwhile,


...back at the precinct house, Sergeant Maloney wasn't buying it. It was just too pat. It smelled phony...


a meeting of different peace bodies of Peshawar was held at the residence of Badhber Qaumi Lashkar chief Fahimur Rehman on Tuesday. The meeting condemned the killing of the two persons and alleged that police were responsible for the incident.

Mukamil Shah, Israr Khan, Nasim Khan of Mashogagar, Zar Mohammad of Sheikh Mohammadi, Amjad, Arif Khan, Khan Mohammad and Irfan of Badhber, Jamal Hussain Surizai and Hashim Ali of Hazarkhwani, Altaf Bacha of Matani and Shafi Malik of Shahabkhel attended the meeting.

Mr Fahim said that Shamsur Rehman was deputy head of a local peace body and was involved in killing of three

hard boy

s. He helped police and security forces at different times, he added.

"We have always extended full support to the law enforcement agencies against Taliban but the government instead of financing us deprived us of our arms and ammunitions," he alleged and added that police raided residences of their volunteers and collected weapons from them.

The peace body workers, he said, helped police in arrest of many high profile

forces of Evil

but government gave their head money to someone else and disappointed volunteers.

He said that Shamsur Rehman was very active member of the peace body and had vast information about Taliban. He was picked by Tariq Afridi-led Taliban of Darra Adamkhel, he added.

In Khyber Agency
, a security man and a lashkar volunteer were killed in fresh

festivities

in two different areas of Bara subdivision on Tuesday.

Officials said that a security man was killed when

forces of Evil

attacked a checkpost in Qambarabad locality. They said that at least nine persons were

incarcerated

when security forces conducted a search operation in the area after the incident.

In Akkakhel area, a volunteer of local tribal lashkar was killed when

forces of Evil

ambushed a patrol party of the peace body.

Also,

forces of Evil

attacked two oil tankers supply fuel to NATO


...the North Atlantic Treaty Organization. A collection of multinational and multilingual and multicultural armed forces, all of differing capabilities, working toward a common goal by pulling in different directions...


forces in Afghanistan in Landi Kotal on Tuesday.

Officials said that wind screens and side mirrors of the two vehicles were smashed in the attack. No body was, however, injured in the attack.
Posted by: Fred || 11/24/2011 00:00 || Comments || Link || E-Mail|| [6458 views] Top|| File under: TTP
Two killed in Mardan blast
[Dawn] A policeman and a passerby were killed and seven others injured in a blast outside a higher secondary school for girls in Shah Dhand Baba area here on Tuesday.

DSP Abdus Samad Khan told Dawn that the school watchman, Hizar Hayat Khan, called Par Hoti police early in the morning to inform them that a suspicious plastic bag was lying outside the main entrance of the educational institution.

He said that four

coppers

of anti-terrorism squad were sent to the spot. The

coppers

blocked the road after they found a bomb in the plastic bag. They successfully defused the bomb, he added.

The DSP said that another remote controlled bomb that was planted near the main entrance and covered with dirt and stones went kaboom! soon after the

coppers

defused the first bomb.

Mr Khan said that constable Allah Nawaz was killed on the spot while three

coppers

and five locals received multiple wounds in the blast. They were shifted to district headquarters hospital, where an injured identified as 20-year-old Tahir

pegged out

.

The injured constables were identified as Ali Bahadar, Atif and Murad, while the locals included Salman, Fayaz, Turab Ali and watchman Hizar Hayat.

In
Kurram Agency


...home of an intricately interconnected web of poverty, ignorance, and religious fanaticism, where the laws of cause and effect are assumed to be suspended, conveniently located adjacent to Tora Bora...


, a bridge on Thall-Parachinar Road was damaged badly when a bomb planted under the structure went kaboom! on Tuesday morning.

Officials said that the blast caused suspension of traffic on the road. The political authorities and security forces reached the spot soon after the incident and cordoned off the area. The officials restored the flow of traffic after some time.

In
Orakzai Agency
... crawling with holy men, home to Darra Adam Khel, the world's largest illegal arms bazaar. 14 distinct tribes of beturbanned primitives inhabit Orakzai agency's 1500 or so square kilometers...
, six CD shops were destroyed when explosives planted by unidentified

snuffies

went off in Ferozekhel area on the night between Monday and Tuesday.

The political administration

jugged

four watchmen of the main bazaar of Ferozekhel after the incident. Twenty one members of Bezotkhel tribe were also taken into custody under the territorial responsibility clause of Frontier Crimes Regulation. The authorities also seized a double-cabin pick-up vehicle of the

rustics

.

In

Bajaur Agency, aka Turban Central

,

Taliban capo

Waliur Rehman alias Rehan and his 40 accomplices laid down arms and surrendered to security forces unconditionally.

Sources said that Waliur Rehman had played a key role in attacks on security forces in various parts of Bajaur Agency from 2008 till 2010. The security forces had destroyed his two houses and some of his relatives were killed in

festivities

.

He had shot to prominence after killing two Afghans, who were accused of spying for American forces after the 2008 drone strike in Mamond tehsil of Bajaur, in the presence of thousands of

rustics

.
Posted by: Fred || 11/24/2011 00:00 || Comments || Link || E-Mail|| [6457 views] Top|| File under: TTP
High-ranking officer escapes attempt on life
[Dawn] A high-ranking officer

beat feet

attempt on his life outside his office on Tuesday when a

jacket wallah

failed to detonate his explosive jacket and vanished into the nearby wilderness of Shakarparian.

Islamabad police said in a statement that a suicide jacket had been found in the wooded area across the

Kashmire

Highway but did not refer to the high drama.

It, however, issued the sketch of the suspected owner of the jacket, appealing to the citizens to call 920333 or 9204830 to share information about "any suspected element" they might have observed in the area. Dawn

Security and police sources would not name the targeted ISI officer but inquiries made by build up a fairly detailed picture of the

liquidation

attempt that went awry.

According to the sources, the officer`s vehicle and its security detail had just passed the CDA headquarters around 8:45am to enter the adjacent ISI headquarters when a man suddenly jumped in front of the motorcade. For a split second, the vehicles in the convoy applied brakes but sped on into the safety of ISI headquarters as the man fiddled with two triggering devices in his hands.

Confused and alarmed, the would-be suicide bomber took to his heels. He ran across the Khyaban-i-Suhrawardy to the parallel

Kashmire

Highway and then vanished into the heavily-wooded area.

"His (officer`s) security was the first priority with his escort," explained one source.

ISI security personnel started combing the area soon after.

But Islamabad police could go into action only around 10:30am after ISI informed its officers about the incident. Heavy police contingents cordoned off the wooded area to block the possible escape routes of the bomber on the run.

By 11am, police and ISI search teams found a suicide jacket abandoned by the side of a hiking track close to the Pakistain Monument on Shakarparian hilltop.

"It was packed with seven kilogrammes of C4 explosives. Two detonators, connected with a 9 volt battery, were found nearby.

The wire to the battery was found disconnected. That may be the reason that the trigger didn`t work -- unless the wire came off from the impact that the jacket would have suffered when its wearer threw it off," said one source.

Bomb disposal squad was called to the spot to defuse the explosives and the material was removed to Aabpara

cop shoppe

.

Later, ISI officials took it away. Meanwhile,


...back at the Senate, Odius Sepulcher called for war against the Visigoths...


the police and ISI found an eyewitness -- a CDA driver who had seen the man lurking near the CDA complex. He helped them drawing the sketch of the would-be bomber.

According to the eyewitness, the man was short, with light beard, curly hair and fair complexion. He looked a Pashtun in appearance.

Police sources said the sketch of the suspected suicide bomber "matched 90 per cent with the sketch of a robber in the police record." The robber was

tossed in the calaboose

in connection with a robbery in a house in Bharakahu a year ago.



Paperwork was started but nothing else was done

at the Aabpara

cop shoppe

against unidentified persons under the anti-terrorism act and explosives act.

Soon after the incident, SSP Mohammad Yousuf Malik directed all SPs and SDPOs to increase patrolling and vigilance in their areas "to ensure foolproof security before Muharram". Police teams, supervised by SP (City) Mohammad Ilyas, launched search operations immediately and one of them recovered the suicide jacket near Shakarparian.

IGP Bani Amin Khan appreciated the performance of City Zone police and said Islamabad Police were committed to ensuring protection to the lives and property of the citizens.

He said the force had foiled several attempts of mischievous elements in the recent past and that efforts would continue to ensure more safety to the citizens.
Posted by: Fred || 11/24/2011 00:00 || Comments || Link || E-Mail|| [6459 views] Top|| File under: al-Qaeda in Pakistan
Iraq
Haweeja police station stormed by gunmen
KIRKUK / Aswat al-Iraq: General Sarhad Qadir announced today that two bombed cars driven by suicidal terrorists exploded at the same time that six rockets fell on the on Haweeja police station which was being stormed by a group of gunmen.

Qadir told Aswat al-Iraq that fighting erupted with the intruders that led to the death of some of them. No other details were given.
Posted by: Steve White || 11/24/2011 00:00 || Comments || Link || E-Mail|| [6460 views] Top|| File under:
Southeast Asia
Nearly one third of Buddhists have left southern Thailand
At least 30% of Buddhists and 10% of Malay Muslims in southern Thailand have fled their homes since 2004 due to the armed conflict there, according to a briefing by the Internal Displacement Monitoring Centre (IDMC). The displaced have sought refuge in nearby urban areas, or left altogether the provinces of Yala, Pattani and Narathiwat.

Buddhists had accounted for around 20% of the million or so people in the three provinces in 2000. Those who have fled include government employees, teachers, doctors, nurses and monks -- people considered to be tied with the Thai state -- but also peasants and rubber tappers.

More than 4800 people have been killed and nearly 8000 have been wounded since 2004 in the predominantly ethnic Malay Muslim region where 40,000 troops have been deployed to try to halt almost daily shootings and bombings.

The government "has strongly encouraged civilians to defend the 'Thai homeland'" and has provided training and arms to Buddhists, IDMC said, adding that "while probably stemming the exodus of Buddhists, this policy has resulted in an increased ethno-religious polarisation and has heightened risk of incidents and abuses between both communities."
Posted by: ryuge || 11/24/2011 00:00 || Comments || Link || E-Mail|| [6461 views] Top|| File under:
Syria-Lebanon-Iran
Army: Siddiqin Blast Caused by Mine or Cluster Bomb
[An Nahar] The army command announced on Wednesday that the Siddiqin

kaboom

that took place overnight may have been caused by a mine or cluster bomb left over from Israeli attacks on

Leb

.

It said in a statement that army units headed to the scene of the blast and conducted a wide search throughout the night and during the day on Wednesday without finding anything.

"Given these findings, the

kaboom

was most likely caused by a mine or a cluster bomb," it concluded.

Hizbullah meanwhile issued a statement condemning media reports that claimed that the blast took place at a party headquarter or arms depot, deeming them as "completely baseless."

A huge

kaboom

went off in the Hizbullah stronghold of Siddiqin in the South overnight and party members prevented the security forces from reaching the area, media reports said Wednesday.

The reports said the cause of the blast could not be determined after Hizbullah drew a tight security dragnet around the scene of the

kaboom

.


Posted by: Fred || 11/24/2011 00:00 || Comments || Link || E-Mail|| [6457 views] Top|| File under: Hezbollah
Percussion Grenade Causes Damage in Ain el-Hellhole
An unknown assailant tossed a percussion grenade near the home of Mohammed Asmahan in the Paleostinian refugee camp of

Ein el-Hellhole

overnight, causing material damage only, the National News Agency reported Wednesday.

NNA said Asmahan is Paleostinian and his house abuts the area known as the region of villas.

It was not known if the man belongs to any Paleostinian faction.

Earlier this month, a member of Fatah was

maimed

in

Ein el-Hellhole

after a member of Jund al-Sham

plugged

him.


Posted by: Fred || 11/24/2011 00:00 || Comments || Link || E-Mail|| [6458 views] Top|| File under: Jund al-Shams
Who's in the News
36
[untagged]
4
TTP
3
Hezbollah
2
Govt of Pakistan
2
Govt of Iran
1
Jund al-Shams
1
al-Shabaab
1
al-Qaeda in Pakistan
1
Global Jihad
1
Govt of Syria
Bookmark
E-Mail Me
The Classics
The O Club
Rantburg Store
The Bloids
The Never-ending Story
Thugburg
Gulf War I
The Way We Were
Bio
Merry-Go-Blog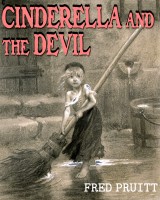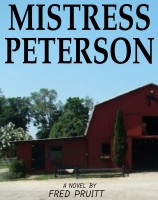 On Sale now!


A multi-volume chronology and reference guide set detailing three years of the Mexican Drug War between 2010 and 2012.

Rantburg.com and borderlandbeat.com correspondent and author Chris Covert presents his first non-fiction work detailing the drug and gang related violence in Mexico.

Chris gives us Mexican press dispatches of drug and gang war violence over three years, presented in a multi volume set intended to chronicle the death, violence and mayhem which has dominated Mexico for six years.
Click here for more information


Meet the Mods
In no particular order...


Steve White
Seafarious
Pappy
lotp
Scooter McGruder
john frum
tu3031
badanov
sherry
ryuge
GolfBravoUSMC
Bright Pebbles
trailing wife
Gloria
Fred
Besoeker
Glenmore
Frank G
3dc
Skidmark
Alaska Paul



Better than the average link...



Rantburg was assembled from recycled algorithms in the United States of America. No trees were destroyed in the production of this weblog. We did hurt some, though. Sorry.
35.170.64.36

Help keep the Burg running! Paypal: