Afghanistan
Ten Afghans killed in Taliban ambush on Nato convoy
[Dawn] At least 10 Afghan security guards were killed Thursday when Talibs ambushed a logistics convoy destined for US-led NATO


...the North Atlantic Treaty Organization. A collection of multinational and multilingual and multicultural armed forces, all of differing capabilities, working toward a common goal by pulling in different directions...


forces in western Afghanistan, a local official said.

The guards were securing the convoy when they came under attack in Bakwa district of Farah province, on the main highway connecting the west to the volatile south, said Naqibullah Farahi, a

front man

for the provincial governor.

"Ten security guards have been killed and seven others injured in the Taliban ambush," Farahi said, adding that the

Death Eaters

also torched nine trucks carrying the supplies for foreign troops.

A

front man

for Afghan police in the west of the country, Abdul Rauf Ahmadi, said police were immediately deployed to the area to hunt down the attackers.

Taliban frequently attack convoys supplying NATO troops in Afghanistan and neighbouring Pakistain, as part of their 10-year insurgency against the western-backed Kabul government since US troops toppled their regime in 2001.

There are around 140,000 US-led NATO forces in war-torn Afghanistan with foreign combat troops scheduled to withdraw by the end of 2014.

Between now and then, a gradual handover is due to take place of provinces and districts currently under the control of foreign troops to their Afghan counterparts.

The

beturbanned goon

s, leaders of the bloody insurgency, were not immediately contactable for comment about the incident by telephone.

But a statement on their website claimed that 24 security personnel were killed and six fuel tankers set on fire in the incident, while a number of weapons were also seized.

The Taliban are known routinely to exaggerate and distort their claims in relation to attacks.

Earlier this week, Afghan elders at a loya jirga in Kabul called for a "revision" of efforts to talk peace with the Taliban after September's

liquidation

of peace envoy Burhanuddin Rabbani



... the gentlemanly murdered legitimate president of Afghanistan...


But it said that the door should be kept open to those who wish to turn their backs on violence, whose addresses are known and who have Afghan citizenship.

Western Afghanistan, close to the border with Iran, has traditionally been seen as more stable and more liberal than other parts of the country, such as the volatile southeast and east.

However,


man does not live by words alone, despite the fact that sometimes he has to eat them...


it is still plagued by outbursts of violence in pockets where the Taliban are still influential.
Posted by: Fred || 11/25/2011 00:00 || Comments || Link || E-Mail|| [6460 views] Top|| File under: Taliban
Africa Horn
Four killed in border towns' day of blasts
[Daily Nation (Kenya)] Four people were killed and at least eight injured in separate attacks in Kenya's North Eastern province on Thursday.

Three

was struck down in his prime

in two near-simultaneous grenade attacks in Garissa Town on Thursday evening.

The first

kaboom

took place on Ngamia Road near Garissa Catholic Church, some 3km from the town centre, while the other took place at Chege's Café within the town.

Residents said they first heard three gunshots before the

kaboom

s.

Police said all security agents have been mobilised and a curfew imposed in the town.

In Mandera, suspected Al-Shabaab



... successor to the Islamic Courts...


Islamic fascisti blew up a Kenya military truck and opened fire on troops in the border town.

In what is perceived as a

Dire Revenge™

attack, the Islamic fascisti used an improvised bomb against the soldiers, who were on patrol.

A soldier was killed and three others injured, according to the Department of Defence, bringing to nine the number of soldiers killed in Operation Linda Nchi. Five of those died in a helicopter accident at the border town of Liboi.

Reports from witnesses said Kenyan troops were shot at from two directions after the

kaboom

at Mlima Fisi. They suffered leg injuries and severe burns, witnesses said.

The attackers reportedly

decamped

into the bush after the troops returned fire.

Sophisticated improvised

bomb

s have been widely used against allied forces in Iraq and Afghanistan, but the one used in the attack appeared to be a landmine.

At the front, Kenyan forces attacked Al-Shabaab camps in air and ground assaults, Department of Defence

front man

Emmanuel Chirchir said on Thursday.

The Kenya Air Force carried out two Arclight airstrikes on two Al-Shabaab training camps on Wednesday. Maj Chirchir said post-attack assessment confirmed seven Islamic fascisti were killed and weapons recovered.

The third attack on another Al-Shabaab training camp by Transitional Federal Government and Kenyan ground troops killed three

bad boy

s, the Army said.

Major Chirchir said Kenyan and TFG soldiers attacked an Al-Shabaab training camp in the town of Hawina between Dobley and Tabda.

During Thursday's engagement, "three Al-Shabaab Islamic fascisti were killed and two AK47 rifles captured. Several Al-Shabaab militias

beat feet

with injuries," he said.

On the Moyale attack, Major Chirchir said Kenyan troops on board a service truck drove over a planted improvised

bomb

while on patrol duties in the general area of Mlima Fisi in Mandera.

Five soldiers were seriously injured and were airlifted to Garissa for treatment. One soldier died.
Posted by: Fred || 11/25/2011 00:00 || Comments || Link || E-Mail|| [6461 views] Top|| File under: al-Shabaab
Africa North
Kamal al-Ganzouri Reportedly Named New Egypt PM
[An Nahar] Egypt's ruling military council on Thursday tasked former prime minister Kamal al-Ganzouri with forming a new cabinet, private Egyptian TV channels reported.

Ganzouri headed the government from 1996 to 1999, under ousted president Hosni Mubarak


...The former President-for-Life of Egypt, dumped by popular demand in early 2011...


The reports of his appointment came after the ruling military council on Tuesday accepted the resignation of caretaker premier Essam Sharaf's cabinet, amid spiraling unrest, and invited the country's political forces for crisis talks on the formation of a "national salvation" government.

After the popular uprisings earlier this year that toppled Mubarak, Ganzouri distanced himself from the former leader in a television interview, prompting several Facebook pages to recommend him as a future presidential candidate.

Born in 1933, Ganzouri served as minister of planning and international cooperation before his first tenure as Egyptian premier.

He then made a name for himself by working to strengthen ties between Egypt and the World Bank and International Monetary Fund.


Posted by: Fred || 11/25/2011 00:00 || Comments || Link || E-Mail|| [6465 views] Top|| File under:
Africa Subsaharan
Two French Citizens Kidnapped in Mali
[An Nahar] A gang of

gunnies

kidnapped two

Frenchies

from their hotel in northeastern Mali overnight, local security sources told Agence

La Belle France

Presse on Thursday.

The two geologists were seized by seven men from their hotel in the village of Hombori, the sources said, in the latest abduction of foreigners in the restive country where al-Qaeda

Orcs and similar vermin

are active.

A source at the municipality in Hombori, which lies between Mopti and Gao near the border with Niger, said the kidnappers had entered the hotel at about 1 am (0100 GMT) and made off with their hostages to the north.

Northern Mali is home to a number of al-Qaeda in the Islamic Magreb bases used to launch attacks and kidnappings in Sahel region
... North Africa's answer to the Pak tribal areas...
that includes Mali, Algeria, Niger and Mauritania.

The latest kidnap brings to six the number of French being held in the Sahel area.


Posted by: Fred || 11/25/2011 00:00 || Comments || Link || E-Mail|| [6464 views] Top|| File under: al-Qaeda in North Africa
Death, Destruction in Central Nigeria Sectarian Clashes
[An Nahar] Clashes between

Mohammedan

and Christian ethnic groups in central Nigeria on Thursday caused "enormous" destruction, with a number of people dead and houses burned, a military officer said.

Captain Charles Ekeocha said the army had imposed a 24-hour curfew on the Barkin Ladi area of Plateau state after the

festivities

, the latest in a series of violent incidents between the two communities.

"Lives have been lost, houses have been burned," he said, adding that exact details were not known "but the loss is enormous."

A resident who did not want to be named said two people were

rubbed out

on Wednesday and a third was

maimed

, while churches and an Islamic school were also burned.

The

festivities

appeared to result from reprisals carried out over killings that had occurred over the previous weekend.

Plateau state lies in the so-called middle belt region between the mainly

Mohammedan

north and predominately Christian south of Africa's most populous nation.

Beroms and other mainly Christian ethnic groups are viewed as the indigenes in the area, while Hausa-Fulani

Mohammedan

s are seen as the more recent "settlers" despite the fact that many have been there for decades.

Policies that favor indigenous groups when it comes to such issues as patronage and jobs have created animosity.

In turn, Beroms fear that Hausas -- a much larger ethnic group throughout Nigeria as a whole -- will eventually be allowed to dominate an area they see as their own.

Separately in the countryside,

festivities

over land have occurred between Berom farmers and Fulani herdsmen.

Thousands have been killed in the unrest in recent years. Dozens died in violence including

kaboom

s on Christmas Eve 2010 and the days that followed.

Many say the crisis has been fueled by politicians in a local struggle for political and economic gain, but religious sentiments are increasingly being stirred as well.

Rights activists have petitioned the
International Criminal Court


... where Milosevich died of old age before being convicted ...


over the crisis, arguing that the government is either incapable or unwilling to prosecute those responsible.

The court's prosecutor has confirmed he was looking into an issue in Nigeria, and local rights activists say they have been informed it involves the violence in the center of the country.


Posted by: Fred || 11/25/2011 00:00 || Comments || Link || E-Mail|| [6461 views] Top|| File under: Boko Haram
Arabia
Foreign hand seen in Qatif unrest
JEDDAH: Maj. Gen. Mansour Al-Turki, spokesman of the Interior Ministry, blamed foreign elements on Thursday for the clashes between security forces and rioters in the eastern city of Qatif that have claimed the lives of four people.

"The clashes were instigated by foreign elements," the spokesman said while addressing a press conference in Riyadh. He said special security forces have been deployed in the city to deal with the situation and maintain security.

Al-Turki, while blaming foreign influence behind deviant groups, said that these groups are continuously escalating their activities and seeking ways to break the law.

"What is important is to deal with the current reality that is preserving peace in the area and the Kingdom. We do not want to name these groups or those behind them but what is vital at this time is that these people involved in the event are brought before the court and confess to who is supporting them," he added.

Two people died and three wounded in an exchange of gunfire in Qatif on Wednesday following a string of attacks on security checkpoints during a funeral procession.

"These casualties have occurred following the exchange of gunfire with unknown criminal elements who have infiltrated the citizens' ranks, and are firing from residential areas and narrow streets," the ministry said in a statement late Wednesday night.

The ministry added: "The goal of those who provoke unrest is to achieve dubious aims dictated to them by their foreign masters." It said the rioters had burned tires and blocked roads.

"The security forces in the area are fully authorized to deal with the situation and end these criminal actions," it said and warned saboteurs in Qatif of stiff punishment.

Last month, the government pledged to use "an iron fist" after it said 14 people, including 11 policemen, had been wounded in an attack on a police station in Awamiya, a village outside Qatif town. According to a security source, a number of security checkpoints and police vehicles came under fire during clashes in Awamiya on Oct. 3, 2011. "The rioters have resumed their gun attacks since Monday, resulting in the death of two citizens and injuring six others including a woman and two security officers," the source said.

The ministry urged Qatif people to stop such criminal elements that try to undermine the Kingdom's security and stability in order to save innocent people from falling victims of such clashes.

"We have been dealing with these criminal elements proportionately without causing any harm to ordinary citizens in the city," said Gen. Al-Turki while answering a question.

He added that security forces are firmly dealing with these groups but while dealing with them they use extreme caution "because we fear for people's safety."
Posted by: Steve White || 11/25/2011 00:00 || Comments || Link || E-Mail|| [6460 views] Top|| File under:
Five Killed by Government Gunmen in Yemen
[Yemen Post] Less than 24 hours after President-for-Life Saleh


... exemplifying the Arab's propensity to combine brutality with incompetence...


signed a power transfer deal, five youth protesters were killed by pro government

gunnies

in Sana'a.

At least 45 youth

were maimed

, 29 of them by gun shot wounds.

The protesters were attacked on Zubairy road after nearly 100

gunnies

shot bullets directly at protesters.

Medics in Sana'a said that three of the injured are

at death's door

.

After the shooting, youth protesters were busy carrying the injured on their shoulders and giving them medical attention.

Ambulances were not immediately allowed to carry the injured to the field medical camps.

Protesters condemned the attacks and called for massive protests on Friday rejecting Saleh's immunity plan and vowed to take him to international courts.

They held Vice President Abdu Rabu Hadi responsible for the deaths of the protesters and demanded that he forms a committee to immediately investigate the attacks.
Posted by: Fred || 11/25/2011 00:00 || Comments || Link || E-Mail|| [6460 views] Top|| File under:
Al-Qaeda: Emir of Modia Under Arrest
[Yemen Post] Following

festivities

on November 21st opposing the government forces and al-Qaeda

gunnies

which led to the death of 9 Islamists, the terror group decided to take

Dire Revenge™

by placing a

roadside kaboom

.

The Defense Ministry revealed on its website on Monday that 2

rustics

were killed in the

kaboom

and that 2 others were

maimed

.

The attack on local

rustics

in Modia, a town located in the southern province of Abyan, prompted an immediate outcry from the population and the formation of a popular committee to decide what to do next against the growing al-Qaeda threat. The committee stated that the tribe had the duty to fight off the

gunnies

and take

Dire Revenge™

on their people's death.

A group of armed tribal fighters besieged Adbulillah al-Thahiri, "the Emir of Modia" as the entire region knows of his ties with the terror group. A violent battle ensued, leaving 6 of Thahiri's loyalists dead, 4 others

maimed

and Thahiri himself

in jug

of the tribe.


Typical Al Qaeda behaviour: making friends and influencing people until the people turn on them in organized violence.

"Al-Thahiri was leading a sleeper cell in Modia and was in permanent hiding after the Modia directorate was cleared of [al-Qaeda] elements in a military campaign over a year ago," al-Tahati said. "The

rustics

rose up to protect themselves and their property from the ravages of al-Qaeda to prevent what happened in Jaar and Zinjibar from occurring."

Several security analysts amongst whom Doctor Saeed Obaid al-Jami from the Centre for Studies and Research said that in order to fight off the threat and expansion of terror groups within the region, popular support was not only essential but of prime importance.

He added that the organization of popular committee was extremely useful in supporting the government's actions against the terror cells.

"Government forces prefer to capture organization members so they can obtain information from their confessions and find out about al-Qaeda's future plans," he said.

Abyan deputy governor, Ahmed al-Rahwi, welcomed the arrest of Thahiri, saying "This indicates that the people sense their responsibilities after the devastation and destruction that took place in Zinjibar and Jaar. They fear that al-Qaeda could move to their directorate and repeat the scenario of establishing an Islamic emirate everywhere in Abyan province."

Al-Rawhi stressed that since Abyan posed such a strategic importance for al-Qaeda for it lies near Aden and Lahaj provinces to the west and Shabwa and Hadramaut to the east, the government and the people needed to work together in annihilating the threat.
Posted by: Fred || 11/25/2011 00:00 || Comments || Link || E-Mail|| [6459 views] Top|| File under: al-Qaeda in Arabia
Kuwait Detains 24 Activists Over Parliament Storming
[An Nahar] Kuwait on Thursday remanded

in jug

24 opposition activists pending further investigation on charges they stormed the parliament building last week, their lawyer said.

"After interrogation all night, the public prosecutor this morning remanded them in police custody until Thursday night when questioning will resume," said Al-Humaidi al-Subaie, coordinator of the opposition defense team.

Hundreds of opposition activists stormed the sea-side assembly on November 16 after

festivities

with riot police that followed a large protest to demand the resignation of the prime minister and that parliament be dissolved.

Kuwait's emir, Sheikh Sabah al-Ahmad al-Sabah, on Sunday called the incident a "black day" for the oil-rich Gulf state which has been witnessing heightened tension between the ruling family led government and opposition MPs.

The activists have been questioned on charges of damaging public property, storming parliament, illegal procession, assaulting police and others for which they "face a jail term of between six months and a life term," Subaie told Agence

La Belle France

Presse.

Some of the activists were

jugged

on Wednesday while the rest handed themselves in while more plan to surrender Thursday, the lawyer said.

Subaie had said on Wednesday that the public prosecutor issued around 50 arrest warrants and more warrants were expected to be issued.

Riot police on Wednesday beat up with batons supporters and relatives of the activists who gathered outside a police headquarters east of the capital Kuwait City.

Dozens of supporters led by several opposition MPs spent the night outside the palace of justice in Kuwait City where questioning took place.

Opposition MP Mussallam al-Barrak announced at the gathering that the opposition will hold an emergency meeting Thursday to decide its next course of action ahead of a planned anti-government rally on Monday.

MP Khaled al-Tahus said opposition activists plan to camp in a square opposite parliament for at least two days starting Sunday to press for a change of government.

The emirate's opposition launched the campaign aiming to change the prime minister and dissolve parliament following an alleged corruption scandal involving around 15 MPs.

The opposition has also accused Prime Minister Sheikh Nasser Mohammad al-Ahmad Al-Sabah, a senior member of the ruling family, of transferring public funds into his overseas bank accounts. The government has denied the charge.

OPEC member Kuwait sits on about 10 percent of the global crude oil reserves and currently pumps around 3.0 million barrels per day.
Posted by: Fred || 11/25/2011 00:00 || Comments || Link || E-Mail|| [6462 views] Top|| File under:
China-Japan-Koreas
N. Korea Threatens Strike on South's Presidency
[An Nahar]
North Korea threatened Thursday to turn South Korea's presidential palace into a "sea of fire" in response to any provocation, a day after Seoul's military held a big exercise near the border.

The land, sea and air drill was staged to mark the first anniversary of a deadly North Korean attack on the South's border island of Yeonpyeong, which sparked outrage among South Koreans and prompted international alarm.

Pyongyang has always justified its bombardment on November 23, 2010 as a response to a South Korean artillery drill on Yeonpyeong, which it said dropped shells into the North's territorial waters.

The North's military Supreme Command said Thursday the South should not forget the lesson of the Yeonpyeong attack.

It described Wednesday's anniversary drill as "little short of a new political and military provocation".

If the South dared in future to "fire one bullet or shell" towards the North's territorial waters, air space and land, a "sea of fire" would engulf Seoul's presidential palace.

The North's armed forces "are in full readiness to go into a decisive battle to counter any military provocation", said the Supreme Command statement on Pyongyang's official news agency.

Last year's shelling killed two Marines and two civilians and damaged scores of buildings. It was the first attack on a civilian-populated area since the 1950-1953 war and caused fury in the South.

Seoul's military faced severe criticism for its perceived slow and weak response and Wednesday's drill was intended to simulate a tougher response -- including air strikes -- to any new attack.

South Korea has significantly strengthened troop levels and weaponry -- including multiple rocket launchers and Cobra attack helicopters -- on Yeonpyeong and other frontline islands in the past year.

The North's statement "is meant as a strongly worded warning in that it threatened a sea of fire against the (presidential) Blue House," Yang Moo-Jin of Seoul's University of North Korean Studies, told Agence

La Belle France

Presse.

"However,


man does not live by words alone, despite the fact that sometimes he has to eat them...


it does not foreshadow any military action."

Last year's island bombardment came eight months after the sinking of a South Korean warship with the loss of 46 lives. The North denies the South's claim that it torpedoed the corvette.

Cross-border tensions have eased somewhat this year. But Seoul insists Pyongyang admit responsibility for both incidents before there can be any substantial dialogue, a demand restated Wednesday by President Lee Myung-Bak.

Seoul and U.S. officials said the 2010 bombardment was probably ordered to burnish the military credentials of Kim Jong-Un, youngest son and heir apparent of
Kim Dear Leader Jong-Il
... hereditary dictator of North Korea. His definition of reunification isn't the same as the definition in Seoul...
.

The North has this year made an international appeal for food aid and restated its willingness to return to nuclear disarmament talks.

U.N. officials say a quarter of the North's people urgently need food aid while Seoul officials say the situation is no worse than normal.

They suspect its neighbour wants to stockpile supplies before next year's 100th anniversary of the birth of founder Kim Il-Sung. The North customarily doles out extra food to its people on major anniversaries.

The United States and its allies say the North must take steps to show its sincerity before disarmament talks can resume.


Posted by: Fred || 11/25/2011 00:00 || Comments || Link || E-Mail|| [6461 views] Top|| File under: Commies
India-Pakistan
Man with grenades held
[Dawn] Law enforcement agencies on Wednesday

incarcerated

a suspected person with two hand grenades from sports complex, where Governor Khyber-Pakhtunkhwa


... formerly NWFP, still Terrorism Central...


Barrister Masood Kausar was witnessing as chief guest a friendly football match between Parachinar and Sadda teams.

Officials said security personnel

incarcerated

a person from dressing room of the complex and recovered two hand grenades from his kit. He has been identified as Akhtar Jan belonging to Sadda. An official said the accused was shifted to unknown location for interrogation. Football match was organised to promote harmony among people of violence stricken Kurram Agency


...home of an intricately interconnected web of poverty, ignorance, and religious fanaticism, where the laws of cause and effect are assumed to be suspended, conveniently located adjacent to Tora Bora...


.
Posted by: Fred || 11/25/2011 00:00 || Comments || Link || E-Mail|| [6458 views] Top|| File under: al-Qaeda in Pakistan
Iraq
Ten killed in south Iraq bombings
[Dawn] Three bombs went kaboom! in the southern port city of Basra on Thursday, killing 10 people and wounding at least 45, security and medical officials said.

A

roadside kaboom

and a

cycle of violence

bomb went kaboom! simultaneously at about 1540 GMT in a market in central Basra, an interior ministry official said.

Following a common pattern in Iraq, a third

roadside kaboom

went off as people gathered at the scene, according to the official, who put toll at 10 killed and 45

maimed

.

Riyadh Abdelamir, the head of the Basra health directorate, said that 10 people were killed and 57

maimed

in the blasts.

Army and police deployed in force following the blasts, cordoning off the market, an AFP correspondent said.

It was the deadliest day in Iraq since November 3, when 11 people were killed and 38

maimed

in bomb and gun attacks targeting police and anti-Qaeda Islamic fascisti across Iraq.

The day before that, three
cycle of violence bombings in Basra killed at least nine people and

maimed

at least 37.

Violence has declined nationwide since its peak in 2006 and 2007, but attacks remain common. A total of 258 people were killed in October, according to official figures.
Posted by: Fred || 11/25/2011 00:00 || Comments || Link || E-Mail|| [6459 views] Top|| File under: Islamic State of Iraq
Iraq Executes 16 Qaida Members
[An Nahar]
Iraq on Thursday executed 16 al-Qaeda members convicted of involvement in the massacre of 70 people at a wedding, although they were officially put to death for other murders, a judicial

front man

said.

"Sixteen people were executed this morning," Abdelsattar Birakdar told Agence

La Belle France

, adding that "all of them were al-Qaeda members."

Birakdar said that the 16 were convicted of involvement in the massacre of 70 people at a wedding in 2006, but were put to death for the sectarian murders of cooking gas salesmen.

Storied Baghdad


...located along the Tigris River, founded in the 8th century, home of the Abbasid Caliphate...


security

front man

Major General Qassim Atta said in May that "the gas sellers were from Sadr City in Storied Baghdad. They used to come to the Taji area to sell gas to residents."

The Sadr City district in the north of the capital is overwhelmingly Shiite. Taji on the city outskirts is mainly Sunni Arab.

The gas sellers were killed in 2006 and their bodies set on fire, Atta said without specifying how many.

According to police,

Death Eaters

also carried out the systematic killing of a wedding party celebrating the marriage of a Shiite man to a Sunni woman in the Taji area in 2006.

The murders came as confessional violence was raging across Iraq, with tens of thousands killed in 2006 and 2007.


Posted by: Fred || 11/25/2011 00:00 || Comments || Link || E-Mail|| [6461 views] Top|| File under: al-Qaeda in Iraq
Syria-Lebanon-Iran
Blogger claims IsraeIi drone explodes at Hezbollah base
(Ma'an) -- An American blogger reported Wednesday that Israel's military intelligence managed to outfox

Hezbullies

by deliberately crash-landing a booby-trapped drone which later went kaboom! in an arms depot operated by the Shiite movement.

Richard Silverstein, quoting "an authoritative Israeli source with considerable military experience," says

Hezbullies

discovered a downed drone and, thinking they had caught Israel in a failed reconnaissance effort, took the drone to an arms depot in south

Leb

.

"When it discovered the downed craft, its operatives must've crowed that they'd finally discovered the key to success," Silverstein wrote of

Hezbullies

, who he says has been increasingly interested in jamming an Israeli drone and were likely to have celebrated the crash initially, when it was reported Saturday.

"This bit of hubris is how (Israeli military intelligence agency) Aman drew

Hezbullies

into its net," he says. "Its soldiers dutifully collected the imagined intelligence trophy and brought it to a large weapons depot it controlled in the area. Once inside the arms cache, Aman detonated the drone causing a massive

kaboom

."



Hezbullies

denies the

kaboom

targeted an arms deport, Lebanese media reported Wednesday. "What has been circulating in the media regarding the

kaboom

in Sidiqqin and that it is related to storage center for

Hezbullies

is utterly false," the party said in the statement carried by the Beirut-based Daily Star.

The same newspaper, quoting a security source, said the

kaboom

shook a

Hezbullies

stronghold in the Tyre region of south

Leb

.

Hezbullies

, it said, soon placed a "heavy security blanket" over the area.

The report said four Israeli warplanes were spotted flying over Siddiqin in the morning while patrols by the UN Interim Force in

Leb

were active in the area. It said a UNIFIL helicopter was also spotted. Silverstein, whose US-based blog Tikkun Olam frequently reports on Israeli intelligence matters and censored material, saw the

kaboom

as a low-level hit on Iranian arms, which are key to

Hezbullies

's military edge.

The blast comes amid similarly unexplained

kaboom

s killing nuclear scientists in Tehran and, just weeks earlier, an Iranian arms depot thought to contain missiles capable of reaching Israel. But one reason

Hezbullies

might hesitate to speak of its incident, Silverstein told Ma'an, is because the location of its alleged arms depot was south of the Litani river, in direct violation of a UN ceasefire resolution.
Posted by: || 11/25/2011 23:53 || Comments || Link || E-Mail|| [6472 views] Top|| File under:
47 Syrians Dead, Including 29 Civilians, as Homs Clashes Rage
[An Nahar] Eighteen members of Syria's security forces and two deserters were killed in

festivities

on Thursday in the flashpoint province of Homs, where at least 29 civilians also died, activists said.

"Eleven soldiers and members of the security forces were killed in skirmishes" with deserters in the town of Huleh, the Syrian Observatory for Human Rights said.

The rights group said security forces killed at least 12 civilians around the province in central Syria, including three in the Bayyada area of the city of Homs, while the Local Coordination Committees, a key activist group, said 29

non-combatants were killed

Thursday in Homs.

The city of Rastan, also in Homs, was blasted with heavy machinegun fire after

festivities

between soldiers and deserters, two of whom were killed and 13

maimed

, according to the

Britannia

-based rights group.

Meanwhile,


...back at the bake sale, Umberto's Mom's cannoli were a big hit...


seven military pilots were killed when

gunnies

attacked their bus in the center of the country, opposition sources told Agence

La Belle France

Presse.

The attack, carried out by "armed Bedouins", took place near the city of Palmyra, said an opposition member based in Homs, and was claimed by the rebel Free Syrian Army.

In a statement the FSA said "a brigade carried out the attack on a bus transporting pilots on the road between Palmyra and Homs, killing seven officers and the driver."

The FSA, whose leadership is based in neighboring Turkey, has claimed several attacks in recent weeks against the Syrian military and pro-regime militias.

According to FSA chief Riyadh al-Asaad, the rebel force now has 20,000 men in its ranks, which it says are swelling each day.

On Tuesday, six children and five mutinous soldiers were among 34 people killed across Syria, the Syrian Observatory said.

The United Nations


...boodling on the grand scale...


says the conflict in Syria has claimed more than 3,500 lives, mostly civilians, since it broke out in mid-March.


Posted by: Fred || 11/25/2011 00:00 || Comments || Link || E-Mail|| [6472 views] Top|| File under: Govt of Syria
Arab League Gives Syria New Ultimatum, Seeks U.N. Support
Send in the Stationery Brigade!

[An Nahar]
The Arab League


...an organization of Arabic-speaking states with 22 member countries and four observers. The League tries to achieve Arab consensus on issues, which usually leaves them doing nothing but a bit of grimacing and mustache cursing...


on Thursday served a new ultimatum on Damascus


...Home to a staggering array of terrorist organizations...


, giving it less than 24 hours to allow monitors into the country or face sanctions, while for the first time calling on the United Nations


...an organization which on balance has done more bad than good, with the good not done well and the bad done thoroughly...


to help resolve the crisis.

The ultimatum, issued at the end of a crisis meeting of Arab foreign ministers in Cairo, came amid an

kaboom

of violence in Syria in which 32 people died, including 11 security force members and seven military pilots.

Long resistant to drawing the international community into the Syria crisis, the Arab top diplomats agreed to ask U.N. Secretary General
the ephemeral Ban Ki-moon


... of whom it can be said to his credit that he is not Kofi Annan...


"to take all measures to support the efforts of

the vaporous Arab League

to resolve the critical situation in Syria."

The Arab body's chief, Nabil al-Arabi, said the 22-member bloc has invited Syria to sign an agreement in Cairo on Friday at 1:00pm (1100 GMT) that would allow observers into the country to monitor the situation on the ground.

Finance ministers will meet on Saturday to vote on sanctions should Syria fail to sign.

Arab foreign ministers said sanctions would include suspending flights to Syria as well as freezing financial transactions with its central bank and commercial deals with the government except for basic goods.

The sanctions could also include freezing the financial assets of the Damascus government.

Lebanese Foreign Minister Adnan Mansour said earlier that Beirut would not endorse any potential Arab League sanctions against Syria.

The United States and European Union


...the successor to the Holy Roman Empire, only without the Hapsburgs and the nifty uniforms and the dancing...


have already imposed strict economic sanctions on Syria, where the United Nations estimates more than 3,500 people have been killed since March as the regime cracks down on a popular revolt.

Arab sanctions could sound the death knell for the country's economy which depends on its Arab neighbors for half or its exports and a quarter of its imports.

"If that is to happen, it will be very unfortunate because the damage will be to all sides," Economy Minister Mohammed Nidal al-Shaar told Agence

La Belle France

Presse in an exclusive interview.

"We don't expect all Arab countries to yield or participate in sanctions," he added. "In fact, we are almost certain that some Arab countries will not participate," he said.


Posted by: Fred || 11/25/2011 00:00 || Comments || Link || E-Mail|| [6467 views] Top|| File under: Govt of Syria
Rebel Army Chief Accuses Hizbullah of Sending 'Mercenaries' to Syria
[An Nahar] Free Syrian Army chief Riad al-Asaad on Thursday claimed
Hereditary President-for-Life Bashir Pencilneck al-Assad


Before going into the family business Pencilneck was an eye doctor...


's regime was now counting on "mercenaries" sent by

Leb

's Hizbullah and Iraq's anti-U.S. Shiite

holy man

Moqtada Sadr.

In a telephone interview with Agence

La Belle France

Presse, Asaad also called for foreign air strikes on "strategic targets" in Syria to speed up the fall of the regime.

Hizbullah has repeatedly denied reports accusing the party of involvement in Syria's unrest.

"Hizbullah has already released several statements denying the accusations launched by some Syrian dissidents and some other parties about Hizbullah's involvement in the events taking place in Syria, and its statements had always stressed its keenness on Syria and its leadership, people and institutions and its wishes as to reaching solutions that meet the aspirations of all Syrians regarding reform and stability," the party said in a statement in August.

"Hizbullah's response to the claims circulated by these dissidents stems from its keenness on clarifying the picture and preventing the Arab and international public opinion from being misled by some individuals who are seeking to gain the support of the international conspiracy against the forces of resistance and defiance in the region in order to achieve their own, narrow-minded goals at the expense of the Syrian people's blood," the party added.


Posted by: Fred || 11/25/2011 00:00 || Comments || Link || E-Mail|| [6461 views] Top|| File under: Hezbollah
Hizbullah Installs Telecom Network in Zahle after Tarshish Failure
[An Nahar] Hizbullah expanded its telecommunications network in several towns in the district of Zahle after its project failed in the Metn town of Tarshish, highly informed sources told al-Mustaqbal


... the Future Movement, political party led by Saad Hariri...


newspaper.

The sources said Thursday that the installment was made in the towns of Riyaq, Hawsh Hala and Hay al-Sellom several days ago.

The new move came after Hizbullah's attempt to expand its "illegitimate telecom system failed in Tarshish," they told the daily.

Last month, Hizbullah's efforts to install the private telecoms network in the town were thwarted by residents and representatives from the municipality.

The dispute came to an end mid-November when the telecommunications ministry assured Tarshish residents that no private networks will be installed along with the ministry's network.


Posted by: Fred || 11/25/2011 00:00 || Comments || Link || E-Mail|| [6463 views] Top|| File under: Hezbollah
Who's in the News
29
[untagged]
3
Govt of Syria
3
Hezbollah
3
Govt of Pakistan
1
al-Qaeda in Pakistan
1
al-Shabaab
1
Boko Haram
1
Commies
1
Islamic State of Iraq
1
Taliban
1
al-Qaeda in Arabia
1
al-Qaeda in Iraq
1
al-Qaeda in North Africa
Bookmark
E-Mail Me
The Classics
The O Club
Rantburg Store
The Bloids
The Never-ending Story
Thugburg
Gulf War I
The Way We Were
Bio
Merry-Go-Blog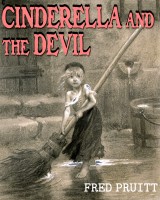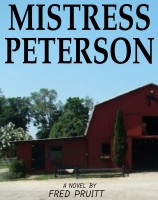 On Sale now!


A multi-volume chronology and reference guide set detailing three years of the Mexican Drug War between 2010 and 2012.

Rantburg.com and borderlandbeat.com correspondent and author Chris Covert presents his first non-fiction work detailing the drug and gang related violence in Mexico.

Chris gives us Mexican press dispatches of drug and gang war violence over three years, presented in a multi volume set intended to chronicle the death, violence and mayhem which has dominated Mexico for six years.
Click here for more information


Meet the Mods
In no particular order...


Steve White
Seafarious
Pappy
lotp
Scooter McGruder
john frum
tu3031
badanov
sherry
ryuge
GolfBravoUSMC
Bright Pebbles
trailing wife
Gloria
Fred
Besoeker
Glenmore
Frank G
3dc
Skidmark
Alaska Paul



Better than the average link...



Rantburg was assembled from recycled algorithms in the United States of America. No trees were destroyed in the production of this weblog. We did hurt some, though. Sorry.
3.236.214.224

Help keep the Burg running! Paypal: