Africa Horn
Clashes in Somalia's port city of Kismayo,charcoal export resumed
[Shabelle] Armed

festivities

reportedly broke out Saturday in Somalia's southern port city of Kimayo, a town formerly held by Islamists about 500 Km (310 Miles) south of Mogadishu.

Witnesses said heavily armed unknown militias have stormed bases manned by Kenyan forces in the heart of the city late on Friday night, causing unconfirmed human losses.

Local residents reported that the attack raged on for several hours and the Kenyan army managed to fend off the assault from their positions.

Since the city fell to Somali forces together with Kenyan army serving under the African Union


...a union consisting of 53 African states, most run by dictators of one flavor or another. The only all-African state not in the AU is Morocco. Established in 2002, the AU is the successor to the Organisation of African Unity (OAU), which was even less successful...


peacekeeping mission in Somalia (AMISOM), such attacks against the coalition troops have been on the rise.

On the other hand, locals have resumed charcoal export from the port of Kismayo. UN Security Council and Somali government both banned charcoal export, a move that was intended to impose financial sanctions on Al shabab.

Residents in the southern port city of Kismayo, which local Somali militia and Kenyan troops with the AU force wrested from the Al-Qaeda-linked Shebab in September, said boats have been shipping out charcoal
Posted by: Fred || 11/25/2012 00:00 || Comments || Link || E-Mail|| [336063 views] Top|| File under: al-Shabaab
Puntland forces seriously wound two protestors in Qardho city
[Shabelle] Puntland


...a region in northeastern Somalia, centered on Garowe in the Nugaal province. Its leaders declared the territory an autonomous state in 1998. Puntland and the equally autonomous Somaliland seem to have avoided the clan rivalries and warlordism that have typified the rest of Somalia, which puts both places high on the list for Islamic subversion...


forces have reportedly opened fire on protesting crowds in the town of Qardho, wounding seriously at least two protestors.

On Saturday,Hundreds of demonstrators, including

women and kiddies

carrying banners

erupted into the streets

in Qardho city, the

scenic provincial capital

of Karkaar region, northeast Somalia on Saturday, to show their fury against the visiting Puntland president Abdirahman Farole.

"The Puntland forces loyal to Abdirahman Farole have today opened fire indiscriminately on crowds who were marching a peaceful protest in the city, injuring two demonstrators," a witness said.

The victimized innocent civilians were admitted to a hospital in Qardho, where they are now being treated. However,


by candlelight every wench is handsome...


Puntland officials have not yet released any comments on the incident.
Posted by: Fred || 11/25/2012 00:00 || Comments || Link || E-Mail|| [336061 views] Top|| File under:
Al shabab briefly take over a key border town
[Shabelle] Somalia's

hard boyz

Al- Shabaab on Saturday briefly seized a strategic town in the southwestern of war-wrecked horn of Africa nation before they were pushed back by pro-government soldiers controlling the area, an official and residents said.

The rebel fighters from Al-Shabaab



... the Islamic version of the old Somali warlord...


launched their attacks on the town of Belad-Hawo town in southwestern Somalia province of Gedo, which is controlled by Somali troops.

The radical group of Al-Shabaab took over the town following fierce battles with army who were forced out of the town, but government troops regrouped and launched a counter- attack on the

hard boyz

in the strategic town of Belad-Hawo on the key road linking to the border zone with Kenya.

"We managed to push them (Al-Shabaab fighters) back. We are now in hot pursuit of them,"Diyad Abdikalil, military commander of Somali forces in Gedo, told Shabelle Media by phone from the town, adding that they have killed at least 13 Al shabab combatants during the raid.

Witnesses said the fighting has been heavy with both sides exchanging artillery and machine guns.
Posted by: Fred || 11/25/2012 00:00 || Comments || Link || E-Mail|| [336062 views] Top|| File under: al-Shabaab
Darfur rebels 'seize' Sudan army base
[Al Ahram] Sudanese rebels have seized an army compound in the Darfur region, the

faceless myrmidons

said on Saturday, as the

Red Thingy

reported the release of three soldiers captured by rebels.
The pre-dawn attack came on Friday about five kilometres (three miles) northeast of Kebkabiya in North Darfur state, said Ibrahim Al-Hillu,

front man

for the Sudan Liberation Army's (SLA's) Abdelwahid Nur faction.

"We captured the compound and all the equipment inside, with five on our side

maimed

," he told AFP from his base in

La Belle France

.

Hillu added that the rebels then repulsed a government counter-attack and are now "counting their bodies".

Sudan's army

front man

could not be reached for comment.

Kebkabiya is about 150 kilometres west of El Fasher, the capital of North Darfur state where violence has surged.

Separately, the International Committee of the

Red Thingy

said it assisted in the transfer on Saturday of three armed forces members freed by the SLA's Minni Minnawi faction.

"The released soldiers, two of whom needed medical care, were handed over to the Sudanese authorities in North Darfur," an ICRC news release said.

"The SLA-MM and the Sudanese authorities asked us to assist in the transfer of the soldiers in our capacity as a neutral intermediary," Jean-Christophe Sandoz, head of the ICRC in Sudan, said in the statement.

Rebels announced on November 10 that they captured some government troops, along with an armoured vehicle and other military equipment, in a battle south of El Fasher.

Escalating violence "has become a matter of grave concern", the African Union


...a union consisting of 53 African states, most run by dictators of one flavor or another. The only all-African state not in the AU is Morocco. Established in 2002, the AU is the successor to the Organisation of African Unity (OAU), which was even less successful...


-United Nations


...a formerly good idea gone bad...


Mission in Darfur (UNAMID) said this month.

Posted by: Fred || 11/25/2012 00:00 || Comments || Link || E-Mail|| [336061 views] Top|| File under: Govt of Sudan
Africa North
Thousands of anti-Morsi protesters spend the night in Egypt's Tahrir square
[Al Ahram] At least Ten thousand people are spending the night in Cairo's Tahrir square to protest the constitutional declaration President Morsi issued on Thursday. Two dozen tents are set up in the square's central island.
Tens of street vendors serve food and drinks to the protesters.

Clashes between protesters and the Central security forces continue for the six night in a row on Qasr Al-Ainy Street. The health ministry has not issued any estimates of the injured on Saturday.

Posted by: Fred || 11/25/2012 00:00 || Comments || Link || E-Mail|| [336062 views] Top|| File under: Arab Spring
Morocco dismantles cell sending 'jihadists' to Mali
[Al Ahram] Morocco's Interior Minister says that security forces have dismantled a

bad boy

cell sending young men to fight for organizations linked to al-Qaeda in northern Mali.

The statement issued Saturday said the cell had inculcated more than 20 Moroccans with al-Qaeda ideology and sent them to northern Mali after smuggling them across the closed border with Algeria.

Once in Mali they joined one of the two al-Qaeda linked organizations operating in the north. One man was caught trying to sneak back into Morocco to perform acts of sabotage, the statement added. Morocco frequently announces dismantling small cells planning terrorist attacks inspired by al-Qeada, but the terror network is not believed to have a real presence in this North African kingdom of 32 million.

Posted by: Fred || 11/25/2012 00:00 || Comments || Link || E-Mail|| [336061 views] Top|| File under: al-Qaeda in North Africa
Africa Subsaharan
Car bomb kills at least 5 at military church in Nigeria
At least five people were killed and dozens injured on Sunday when a car bomb exploded at a church inside the Jaji military barracks in Nigeria's northern Kaduna state, a military source said.

"I saw five bodies and scores injured," a military officer who witnessed the bombing told Reuters, asking not to be named.
Posted by: tipper || 11/25/2012 09:04 || Comments || Link || E-Mail|| [336062 views] Top|| File under:
Arabia
Four Die, Nine Injured in Attack on Shiites in Northern Yemen
[Yemen Post] At least four people were killed and nine others injured in a

kaboom

that targeted a ceremony organized by loyalists of the Shiite Houthi
...a Zaidi Shia insurgent group operating in Yemen. They have also been referred to as the Believing Youth. Hussein Badreddin al-Houthi is said to be the spiritual leader of the group and most of the military leaders are his relatives. The Yemeni government has accused the Houthis of having ties to the Iranian government, which wouldn't suprise most of us. The group has managed to gain control over all of Saada Governorate and parts of Amran, Al Jawf and Hajjah Governorates. Its slogan is "God is Great,

Death to America™

", Death to Israel, a curse on the Jews" ...
Group outside Yemen's capital Sanaa Saturday night, security sources said.

Bombs or other explosives were went kaboom! at Shiites who gathered at the Zahrat Al-Madayen party hall in Al-Geraf district, the sources said, adding an exchange of fire was also heard after the

kaboom

s.
Local sources earlier said a

suicide kaboom

targeted a group of Shiites while marking the da of Ashura in the district.

The Shiites sadly observe this day on which Al-Hussein bin Ali was killed to commerate his death.
In recent years, the Shiites in northern Yemen have been targeted during their ceremonies with tens killed and injured, sometimes in suicide attacks blamed on Al-Qaeda.

The situation is now tense with many armed people from the Houthi Group and other tribes spreading all over Al-Geraf and shops closed, according to the local sources.

No group has

grabbed credit

or has been accused of being behind the attack.

Posted by: Fred || 11/25/2012 00:00 || Comments || Link || E-Mail|| [336061 views] Top|| File under: al-Qaeda in Arabia
Bangladesh
Jamaat-Shibir at it again
[Bangla Daily Star] At least 19 people including six

coppers

were maimed

in separate

festivities

between police and activists of Jamaat-e-Islami
...The Islamic Society, founded in 1941 in Lahore by Maulana Sayyid Abul Ala Maududi, aka The Great Apostosizer. The Jamaat opposed the independence of Bangladesh but has operated an independent branch there since 1975. It maintains close ties with international Mohammedan groups such as the Moslem Brotherhood. the Taliban, and al-Qaeda. The Jamaat's objectives are the establishment of a pure Islamic state, governed by Sharia law. It is distinguished by its xenophobia, and its opposition to Westernization, capitalism, socialism, secularism, and liberalist social mores...
and Islami Chhatra Shibir


... the student wing of the Jamaat-e-Islami Bangladesh...


in Chapainawabganj and the capital.

Police tossed in the calaboose
Maw! They're comin' to get me, Maw!
25 Jamaat and Shibir men in Uttara and placed in durance vile
Book 'im, Mahmoud!
16 in Chapainawabganj. In another drive at the capital's Malibagh, they detained six activists.

The clash at Uttara erupted around 4:30pm when police intercepted a procession of 60-70 members on Road 7, Sector 4, witnesses said.

They hurled brick chips at police when the latter marched forward to stop them. Police and the activists chased each other for about 10 minutes.

Police fired eight rounds of teargas canisters, 18 rounds of rubber bullets and baton-charged the supporters to disperse them, Deputy Commissioner Nisarul Arif of Dhaka Metropolitan Police (Uttara division) told The Daily Star.

Police arranged primary treatment for three activists. No

coppers

were maimed

in the incident.

The procession was part of Jamaat and Shibir's ongoing demonstrations demanding release of their leaders facing trial for crimes against humanity committed during the Liberation War of 1971, police said.

In Chapainawabganj, 16 people including six

coppers

sustained injuries during a clash between police and Jamaat-Shibir men at Nachole Bazar yesterday.

The injured police personnel are: Officer-in-Charge Firoz Ahmed, Officer-in-Charge (Investigation) Sayed Iqbal, Sub-Inspectors Abdul Momin and Saiful Islam and Constables Mamunur Rashid and Helal of Nachole

cop shoppe

.

Firoz was admitted to Nachole upazila health complex and the others were given first aid. Police arrested five leaders, including upazila unit ameer Yahia Khaled, secretary Yakub Ali and Nachole union parishad Chairman Mawlana Rais Uddin.

Police said the activists brought out a procession without the local administration's permission around 3:45pm and attacked them with brickbats and sticks. Police retaliated with teargas shells, rubber bullets and baton charge.

In the Malibagh drive, six Jamaat and Shibir supporters were picked up from Educare Coaching Center around 5:00pm, following a tip-off, said Officer-in-Charge Mohammad Shah Alam of Ramna Police Station.

Since November 5, Jamaat and Shibir members have repeatedly attacked police across the country and left many of them injured.

Posted by: Fred || 11/25/2012 00:00 || Comments || Link || E-Mail|| [336062 views] Top|| File under: Jamaat-e-Islami
Oops! Kingpin survives 'shootout'
[Bangla Daily Star] The police early yesterday announced the death of Parag kidnap kingpin Ameer in a "shootout" at Tongi. But a drama unfolded three hours later, around 7:00am.

Doctors found the man alive soon after law enforcers took the "body" to Tongi Upazila Health Complex.

After he regained consciousness at the health centre, he claimed himself to be Moktar Hossain and said the police had shot him at close range after blindfolding him.

But his wife Beauty confirmed to local journalists that he was Ameer.

Monirul Islam, inspector of South Keraniganj Police Station and investigation officer of the Parag abduction case, filed two other cases yesterday. One was against the couple for possessing firearms and ammunition and another against Ameer alone for attacking police.

Beauty was in the custody of Tongi police along with her four-year-old son Abeer and domestic help Rubi as of 9:00pm yesterday, sources said.

Ameer was shifted to Dhaka Medical College Hospital with bullet injuries in the chest and head.

Around 4:55am yesterday, Deputy Commissioner Masudur Rahman of Dhaka Metropolitan Police sent a text message asking this correspondent to contact DB Inspector Saidur Rahman.

Contacted within minutes, the inspector said, "Ameer was killed in an encounter when we raided a house at Tilargati-Singpara of Tongi around 3:45am.

"After a tip-off, a joint team of DB and Keraniganj police raided a house at Tongi and an incident of shootout took place between them and Ameer."

The law enforcers repeatedly knocked on the door and broke in when nobody responded. Ameer, sensing their presence, opened fire, forcing them to retaliate, he added.

Later, police found Ameer lying in a pool of blood in the room and considered him dead as two bullets had hit him in the chest and head, Saidur added. They sent the "body" to Tongi Upazila Health Complex.

Tongi Police Station officer-in-charge Ismail Hossain said, "As doctors found Ameer alive around 7:00am, they suggested taking him to DMCH."

Police also picked Beauty, her son and domestic help, who were in another room during the "shootout".

Sanwar Hossain, a senior assistant commissioner of DB South, who led the drive to arrest Ameer, said, "We thought Ameer had died in the shooting."

During the

shootout

, three

coppers

-- Inspector Mejbah Uddin Ahmed and sub-inspectors Azizul Huq Miah and Mominul Huq -- suffered injuries as they bumped into stairs and walls while trying to dodge bullets.

Police said now that 42-year-old was alive, he was shown incarcerated
Keep yer hands where we can see 'em, if yez please!
along with his wife Beauty Begum, 32. They also claimed a seizure of two pistols and 85 bullets from the couple's possession.

But according to Rajbari police and Rapid Action Battalion
officials Ameer was arrested Tuesday night along with his accomplice Al-Amin at Goalanda in Rajbari. But till yesterday, the police kept on denying the arrest.

Sources said after unofficially keeping him for interrogation, Ameer was taken to his Tongi residence for recovery of his illegal arms. He was shot after the arms and ammunition were found.

On the morning of November 11, an armed gang kidnapped Parag after shooting the kid's mother, sister and their driver when they were getting into their car for school.

Three days later, the boy was freed at Atibazar in Keraniganj reportedly against a ransom of Tk 50 lakh.

Police and Rab so far arrested 11 persons including Ameer in connection with the kidnap.

Posted by: Fred || 11/25/2012 00:00 || Comments || Link || E-Mail|| [336062 views] Top|| File under:
India-Pakistan
Eight killed in blast near DI Khan Muharram procession
[Dawn] A

kaboom

killed eight people Saturday near a Muharram procession in Khyber-Pakhtunkhwa


... formerly NWFP, still Terrorism Central...


's Dera Ismail Khan


... the Pearl of Pashtunistan ...


district despite a security crackdown, the latest attack on Shias during the holy month.

Four boys were among the dead and 30 other people

were maimed

when the remote-controlled bomb packed with ball bearings went kaboom! on the outskirts of Dera Ismail Khan, police said.

Police said a 10-kilogramme bomb was hidden in a dustbin on the procession route and its powerful blast could be heard several kilometres away.

According to a Dawn.com correspondent, a bomb-disposal squad personnel confirmed that eight to ten kilograms of

kaboom

was used in the blast.

Seven people, including the four children, died soon after the blast and a man died later Saturday from his wounds in hospital, hospital officials told AFP.

"Two are still

at death's door

," said doctor Azhar Ali, deputy chief of Nishtar Hospital in the central city of Multan.

Akhtar Nawaz, another official at the state-run district headquarters hospital said three children were dead on arrival.

City police chief Khalid Suhail said the dead children were aged between six and 11 years. "They were young boys," he said, adding that two of them were brothers.

Political leaders, including President Asif Ali Ten Percent Zardari


... husband of the late Benazir Bhutto, who has been singularly lacking in curiosity about who done her in ...


, have condemned the blast.

Posted by: Fred || 11/25/2012 00:00 || Comments || Link || E-Mail|| [336061 views] Top|| File under: TTP
Blast in Defence apartment building in Karachi
[Dawn] A blast occurred in an apartment in Bloody Karachi


...formerly the capital of Pakistain, now merely its most important port and financial center. It may be the largest city in the world, with a population of 18 million, most of whom hate each other and many of whom are armed and dangerous...


's Defence Housing Authority late Saturday, due to pre-mature ignition of

kaboom

s. However,


some people cause happiness wherever they go; others whenever they go...


no loss of life was reported.

The incident took place on Khayaban-e-Bukhari in Phase 6 of DHA, according to DawnNews.

The inhabitants of the apartment fled immediately after the blast, while one suspect was caught by the police.

According to eye witnesses, a few suspected individuals had moved into the apartment four days ago.

After hearing the blast, when the residents tried to enter the apartment they were stopped and told that the blast occurred due to an

kaboom

in the geyser. Suspecting otherwise, the residents forced their way in and found an injured man. Explosives-making material was also found in the apartment, according to the eye-witness accounts.

Posted by: Fred || 11/25/2012 00:00 || Comments || Link || E-Mail|| [336062 views] Top|| File under: TTP
Science & Technology
Pentagon Developing Underwater Sub Drones
Surveillance drones in US airspace is soon to be inevitable, but what about unmanned vehicles patrolling the seas? The Pentagon is working hard at perfecting a stealth underwater drone for maritime monitoring.


Science Applications International Corporation of McLean, Virginia was recently awarded a contract from the Pentagon's Defense Advanced Research Projects Agency, or DARPA, valued at over $58 million. With that funding, researchers have already begun working on an underwater vessel that will take the surveillance abilities that make aerial drones such a hot commodity and use it to send an unmanned submarine to sweep the sea for potential hazards.

According to DARPA, enemy submarines are being built right now with competing technology, allowing America's foes to perhaps find a way to sneak unmanned vessels of their own around US bases across the globe. That's why the Pentagon has contracted a team to work on an Anti-Submarine Warfare (ASW) Continuous Trail Unmanned Vessel, or ACTUV, which they say will be able to address a serious emerging threat.

"The growing number of adversaries able to build and operate quiet diesel electric submarines is a national security threat that affects US and friendly naval operations around the world," writes DARPA.

Still in the early days of testing, the Science Applications International Corporation is now in the midst of stages two through four of the process, which involve design, construction and demonstration of a submarine that can spend months underwater without requiring a single human operator on board. If their prototype proves successful, software will need to be scripted, a finalized ship will be built, and the drone sub will begin supporting at-sea government testing. DARPA predicts the ships will be ready to go underwater for their first test runs in mid-2015.

In addition to scoping out any underwater adversaries interesting in attacking the United States or its bases, these drone subs could also be deployed to search for any other vessels that could compromise America's interest. Earlier this year RT reported on the growing number of stealth subs used to move narcotics from Central America into the US, and just this month it was reported that a nuclear-powered Russian attack submarine sailed to within 200 miles of the United States before it was first spotted. Sending subs into the sea to search for these types of hazards is already an option, but deploying unmanned vehicles in dangerous situations might soon be the norm.

Posted by: Au Auric || 11/25/2012 00:00 || Comments || Link || E-Mail|| [336064 views] Top|| File under:
Syria-Lebanon-Iran
Lebanon army seizes men suspected of bomb plot against Shi'ites
[Al Ahram] The Lebanese army said on Saturday it had tossed in the clink
Maw! They're comin' to get me, Maw!
five Syrian men found with explosives and suspected of planning an attack on a Shi'ite

Mohammedan

procession on Sunday.

The war in neighbouring Syria, pitting majority Sunni

Mohammedan

rebels against
Hereditary President-for-Life Bashir Pencilneck al-Assad


Light of the Alawites...


's inner circle of Alawites - an offshoot of Shi'ite Islam - has widened rifts in

Leb

, still politically divided along sectarian lines deepened by its own 15-year civil war.



Leb

's Shi'ite

bad turban

group Hezbollah has sided with Assad and anger is growing among Sunnis and other groups sympathetic to the Syrian opposition.

The arrests in the southern town of Nabatiyeh followed an army raid on a house where 450 grams of explosives were discovered, the army said. The men were believed to have been planning to attack a procession in the town on Sunday to mark the Shi'ite festival of Ashura.

"The five Syrians have been living in

Leb

for years. They are thought to have been planning an attack on Shi'ites," a source said on condition of anonymity.

Shi'ites across the country hold rallies during Ashura but Nabatiyeh is one of the few places where Shi'ites observe the tradition of drawing blood by self-flagellation.

Ashura marks the killing of Imam Hussein bin Ali, grandson of the Prophet Muhammad, at the battle of Kerbala in Iraq in 680, in the culmination of a power struggle that ushered in the Sunni-Shi'ite divide which still shapes the Middle East's political map.

Posted by: Fred || 11/25/2012 00:00 || Comments || Link || E-Mail|| [336061 views] Top|| File under: Govt of Syria
Syria rebels ready final assault on Sheikh Suleiman base
[Al Ahram] Rebels who have besieged Sheikh Suleiman army base for nearly two months are confident it will fall in days, giving them full control of a swathe of northwest Syria from Aleppo


...For centuries, Aleppo was Greater Syria's largest city and the Ottoman Empire's third, after Constantinople and Cairo. Although relatively close to Damascus in distance, Aleppans regard Damascenes as country cousins...


to the Turkish border.

Their optimism has been buoyed by a steady stream of defectors from the ranks of the several hundred troops defending the strategic base, the last major garrison still in army hands between the border and Syria's northern metropolis.

"We have been besieging the base for nearly two months, the 300 or 400 soldiers entrenched inside are in a desperate situation," rebel commander Sheikh Tawfik told AFP.

"Many have deserted. Just this morning five more escaped -- they are with us now," beams the bearded commander, whose authority is now unquestioned in the nearby town of Qabtan al-Jabal.

The base sprawls over nearly 200 hectares (nearly 500 acres) of rocky hills about 25 kilometres (15 miles) west of Aleppo.

Sheikh Tawfiq says according to the deserters, morale among rank and file conscripts is at rock bottom and it is only the officers, mostly drawn from the same Alawite minority as
Hereditary President-for-Life Bashir Pencilneck al-Assad


Oppressor of the Syrians and the Lebs...


, who prevent a full surrender.

"Every soldier in the base understands that the end of the regime is near. They are just waiting for an opportunity to lay down their arms, but their Alawite officers prevent them," he said.

"The fall of the Sheikh Suleiman base is only a matter of days," according to Sheikh Tawfik.

Earlier this week,

gun-hung tough guys

took control of another military camp in the region, Base 46 nearer to Aleppo. Nearly 300 of the soldiers were killed, according to the rebels, and a large cache of arms and ammunition seized.

Now rebels are counting on the capture of Sheikh Suleiman to give them full control of the countryside west of Aleppo and boost to their forces inside the commercial capital where fighting has reached stalemate after five months of deadly urban combat.

"The day Sheikh Suleiman falls, all of western Aleppo will finally be liberated. Give it 45 days and Aleppo city will fall too," said Sheikh Tawfik.

For now, the rebels are thwarted by the imposing defense system of the garrison, whose soldiers have weapons of every kind at their disposal. The base continues to be supplied by helicopter, while warplanes regularly bomb rebel positions.

The Syrian Observatory for Human Rights, a key rights watchdog, reported 25 rebels killed earlier this week in an abortive attack on the base, most by anti-personnel mines and air strikes.

The attack was led by fighters from the jihadist Al-Nusra Front, a rebel source told AFP, confirming the death of a dozen fighters.

As with Base 46, the gunners of Sheikh Suleiman have been bombarding the surrounding towns and villages to ward off any renewed assault. Twenty rockets struck nearby Atareb on Friday.

The tenacity of the defence has raised all kinds of speculation. A deserting conscript told AFP that it contained a clandestine scientific research whose purpose was unknown even to the rank and file.

The prize of the bases' huge arsenal has stoked rivalries among the multiple rebel groups laying siege, some fighting under the banner of the mainstream Free Syrian Army (FSA) and others under the flag of Islam.

Sheikh Tawfik's Noureddin Zinki battalion, and Bayt al-Ansar battalion, both fight under the the banner of the FSA but other groups, including the Al-Nusra Front, do not.

Posted by: Fred || 11/25/2012 00:00 || Comments || Link || E-Mail|| [336061 views] Top|| File under: Govt of Syria
Syria rebels attack govt in Aleppo, Islamists clash with Kurds near Turkey
[Al Ahram] Syrian rebels attacked army positions in the northern province of Aleppo


...For centuries, Aleppo was Greater Syria's largest city and the Ottoman Empire's third, after Constantinople and Cairo. Although relatively close to Damascus in distance, Aleppans regard Damascenes as country cousins...


on Saturday while Islamist fighters clashed with Kurdish militias on the border with Turkey, residents said.
Insurgents also attacked troops guarding the strategic Tishrin dam, located on the Euphrates river between the provinces of Aleppo and Raqa.

The rebels have surrounded the area, about 10 kilometres (six miles) from the town of Manbij, local resident Abu Mohammed told AFP.

Opposition fighters already control one of the main routes to Raqa and the Tishrin dam would give them a second passage, connecting a wide expanse of territory between the two provinces, both of which border Turkey.

In Aleppo city, the commercial capital where fighting has reached stalemate after five months of deadly urban combat,

festivities

broke out near an air force intelligence building, the Syrian Observatory for Human Rights said.

Insurgents earlier this week captured Base 46, just west of Aleppo. Nearly 300 soldiers were killed in the sprawling army garrison, according to the rebels, and a large cache of arms and ammunition seized.

The rebels are aiming to also seize Sheikh Suleiman base, also west of the city, that they have encircled for nearly two months, to give them full control of a swathe of northwest Syria from Aleppo to the Turkish border.

In Hasakeh province, northwest Syria, Ras al-Ain saw its fiercest violence since the town near the Turkish border was captured by rebels two weeks ago, a resident told AFP.

"There are so few people, most have left. There is no electricity, no water and no mobile coverage," said Ali, a farmer in his 40s, who fled with his family on Saturday.

"The fighting has been non-stop for five or six days now, but in the last 24 hours it has gotten worse ... The Kurds are bringing reinforcements from Derik and other nearby villages," he said.

Two main Kurdish groups have joined forces in a standoff with hundreds of beturbanned fascisti, a Syrian Kurdish representative and an activist said on Friday.

Hundreds of fighters loyal to the Kurdish Democratic Union Party (PYD) -- which has close ties to Turkey's rebel Kurdistan Workers' Party (PKK) -- have been locked in fierce battles with fighters of the jihadist Al-Nusra Front and allied Ghuraba al-Sham group in Ras al-Ain.

Posted by: Fred || 11/25/2012 00:00 || Comments || Link || E-Mail|| [336061 views] Top|| File under: Govt of Syria
Who's in the News
30
[untagged]
4
Arab Spring
3
TTP
3
Govt of Syria
2
al-Shabaab
2
Hamas
2
Govt of Sudan
1
Fatah
1
Jamaat-e-Islami
1
East Turkestan Islamic Movement
1
Lashkar e-Taiba
1
Muslim Brotherhood
1
Govt of Iran
1
al-Qaeda in North Africa
1
al-Qaeda in Arabia
Bookmark
E-Mail Me
The Classics
The O Club
Rantburg Store
The Bloids
The Never-ending Story
Thugburg
Gulf War I
The Way We Were
Bio
Merry-Go-Blog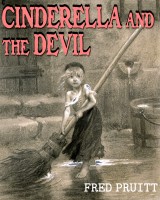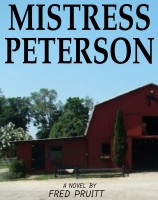 On Sale now!


A multi-volume chronology and reference guide set detailing three years of the Mexican Drug War between 2010 and 2012.

Rantburg.com and borderlandbeat.com correspondent and author Chris Covert presents his first non-fiction work detailing the drug and gang related violence in Mexico.

Chris gives us Mexican press dispatches of drug and gang war violence over three years, presented in a multi volume set intended to chronicle the death, violence and mayhem which has dominated Mexico for six years.
Click here for more information


Meet the Mods
In no particular order...


Steve White
Seafarious
tu3031
badanov
sherry
ryuge
GolfBravoUSMC
Bright Pebbles
trailing wife
Gloria
Fred
Besoeker
Glenmore
Frank G
3dc
Skidmark



Better than the average link...



Rantburg was assembled from recycled algorithms in the United States of America. No trees were destroyed in the production of this weblog. We did hurt some, though. Sorry.
34.238.189.240

Help keep the Burg running! Paypal: