Afghanistan
Pakistan stops NATO supplies after raid kills up to 28
Reuters) - NATO helicopters and fighter jets attacked two military outposts in northwest Pakistan on Saturday, killing as many as 28 troops and plunging U.S.-Pakistan relations, already deeply frayed, further into crisis....


I imagine once all the shooting's stopped, we'll find out they shot first. Of course that may be a couple years from now. Or more.
Posted by: Thing From Snowy Mountain || 11/26/2011 11:25 || Comments || Link || E-Mail|| [6478 views] Top|| File under:
Africa Horn
Ethiopia to join fight against Somalia militants
[Al Ahram] Ethiopia says it will contribute troops to the African Union force in Somalia fighting Al-Qaeda-affiliated

bully boy

s. East African leaders meeting in the Ethiopian capital of Addis Ababa on Friday requested that Ethiopia send troops. The heads of state at the meeting also asked Kenya to consider integrating their forces to the AU force.

Kenyan troops crossed the border into Somalia last month to fight al-Shabaab



... Harakat ash-Shabaab al-Mujahidin aka the Mujahideen Youth Movement. It was originally the youth movement of the Islamic Courts, now pretty much all of what's left of it. They are aligned with al-Qaeda but operate more like the Afghan or Pakistani Taliban...


in southern Somalia following a string of attacks on Kenyan soil. They are not yet under the AU mandate. Burundian and Ugandan troops currently make up the bulk of the AU's 9,100-strong force.

Some observers say Ethiopia's involvement in Somalia could be a propaganda coup for al-Shabaab. Ethiopia's last incursion into Somalia ended in 2009 and was deeply unpopular.
Posted by: Fred || 11/26/2011 00:00 || Comments || Link || E-Mail|| [6459 views] Top|| File under: al-Shabaab
Four Killed in Mogadishu Explosion
[An Nahar] Three Somali soldiers and a civilian were killed Friday when a

roadside kaboom

the officers picked up to detonate elsewhere went kaboom! inside their vehicle, officials and witnesses said.

The soldiers picked up the device at a road intersection in Mogadishu's Bakara district and moments later it ripped apart their vehicle, also killing one civilian and injuring four others who were nearby.

"Three soldiers and a woman who was passing by the area were killed and several others injured in the

kaboom

," Mohamed Ali, a government security official told Agence

La Belle France

Presse.

Jama Ibrahim, a witness, said: "The pick-up truck was totally destroyed by the

kaboom

. It was driving off and suddenly there was a heavy

kaboom

and smoke."

Several

roadside kaboom

s and grenade

kaboom

s have rocked the war-shattered Somali capital since the al-Qaeda-linked Shebab rebels abandoned their bases there in August and resorted to guerrilla attacks against the government.


Posted by: Fred || 11/26/2011 00:00 || Comments || Link || E-Mail|| [6458 views] Top|| File under: al-Shabaab
Africa North
Riots break out in a second Tunisian province
[Al Ahram] Riots took place in the Gafsa region on Thursday, following violence in a nearby region on Wednesday night, when security forces were forced to fire into the air to stop a crowd of protesters attacking a government building. People rioted in two towns in the Gafsa region, 360 km southwest of the Tunisian capital, after they were left off a list of people recruited by a local phosphate mining company.

"There are riots and looting in Om Larayss and Mthila. It started yesterday and continued today," witness Hedi Radaoui told

Rooters

. "Youths set fire to

cop shoppe

s and buildings of the Gafsa Phosphate Company and the Office of Labour."

A government official said the provincial authorities imposed a curfew in Gafsa, effective from Thursday, from 7 pm (1800 GMT) to 6 a.m., in an effort to prevent further unrest.

"Everything is destroyed here in Mthila .. most shops are closed, roads are blocked, most of the buildings are burned," Amen ben Abdallah, a resident of Mthila, told

Rooters

by telephone. "The authorities continue to ignore the region and the consequences will be disastrous", he said.

The Gafsa region, near Tunisia's border with Algeria, is the centre of the mining industry. It is also one of the most impoverished areas of Tunisia and has been the scene of several protests and riots since the January revolution.

Late on Wednesday, about 3,000 protesters in the town of Kasserine, about 300 km southwest of Tunis, tried to storm the town prison.

They

erupted into the streets

because they felt the authorities had failed to recognise their town's contribution to the revolution earlier this year which forced Zine al-Abidine Ben Ali to flee to

Soddy Arabia

.

Kasserine was one of the first towns to rise up against Ben Ali's rule. It also suffered some of the highest casualties of the revolution when police

met the demonstrators with hot lead

.

Tunisia's revolution delivered democracy to a country which had lived under autocratic rule since its independence from

La Belle France

half a century ago.

But instead of improving living standards, as many people hoped, the revolution made the average Tunisian worse off. Tourists, the main source of foreign revenue, and some investors were scared off by the instability that accompanied the uprising. Economic growth has slumped and unemployment is forecast to rise this year.

The moderately Islamist Ennahda party, which dominates the governing coalition, has said it is committed to creating jobs, especially for towns away from the more affluent areas on the Mediterranean coast.
Posted by: Fred || 11/26/2011 00:00 || Comments || Link || E-Mail|| [6460 views] Top|| File under:
Three More Europeans Abducted, One Killed in Mali
[An Nahar] An armed gang of kidnappers

kidnapped

three Europeans and killed a fourth in the Timbuktu region of northern Mali, security sources said on Friday.

The victim who was

rubbed out

had tried to resist his abduction, according to the sources who did not give the nationality of the hostages.

The news of the latest kidnapping comes after two French geologists were

kidnapped

by an armed gang from their hotel in the eastern village of Hombori near the border with Niger early Thursday.

French soldiers have now joined Mali's army in the hunt for the pair, according to an AFP journalist in the Hombori region.

Although there has been no immediate claim of responsibility, the incidents are the latest in a series of abductions of foreigners believed to be the work Al-Qaeda in the Islamic Maghreb (AQIM).

AQIM has bases in the northern Mali desert from which it organizes raids and kidnappings and deals in the trafficking of weapons and drugs.


Posted by: Fred || 11/26/2011 00:00 || Comments || Link || E-Mail|| [6458 views] Top|| File under: al-Qaeda in North Africa
Egypt Gas Pipeline Blown up Again
[An Nahar] Masked

gunnies

on Friday blew up a gas pipeline which supplies Egyptian gas to Israel, the official MENA news agency reported, in the eighth such attack this year.

The saboteurs planted explosives under the pipeline, around 60 kilometers (40 miles) west of the town of el-Arish in the north of the Sinai peninsula, before fleeing, witnesses said. No one was injured and, due to maintenance operations at the time of the blast following recent attacks, there was no gas in the pipeline, MENA reported.

The pipeline, which carries gas through the Sinai and on to Jordan and Israel, has already been attacked seven times this year, the first during the mass uprisings that drove president Hosni Mubarak


...The former President-for-Life of Egypt, dumped by popular demand in early 2011...


from power in February.

The last attack was carried out two weeks ago, when two

kaboom

s struck the same section of the pipeline. The army was deployed in the region since the blasts.

Gas deliveries to Israel, agreed under Mubarak, have come under heavy criticism in Egypt. Israel generates 40 percent of its electricity using natural gas, and Egypt provides 43 percent of its gas supplies.

Egyptian authorities have on several occasions announced measures to step up protection of the pipeline and try to arrest those behind the attacks.

Egyptian gas also covers 80 percent of Jordan's electricity production demand -- 6.8 million cubic meters a day.

Egypt's Sinai region is particularly security sensitive due to tensions with the Bedouin community living there. Many goods are smuggled to the Paleostinian enclave of

Gazoo

through the Sinai, which the Israelis also charge is a rear base for

beturbanned goon

attacks against its territory.
Posted by: Fred || 11/26/2011 00:00 || Comments || Link || E-Mail|| [6461 views] Top|| File under:
Egypt officers join anti-junta protesters
[Iran Press TV] A number of Egyptian army officials join the chorus of calls for change amid mass demos in Cairo and other major cities demanding the downfall of the ruling junta, Press TV reports.

In Cairo, up to a million people gathered on Friday in and around Liberation Square, the focal point of a popular revolution which toppled the four-decade regime of former dictator Hosni Mubarak


...The former President-for-Life of Egypt, dumped by popular demand in early 2011...


in February.

The protesters called for an end to the rule of the Supreme Council of Armed Forces which took over after Mubarak's ouster, and voiced their opposition to SCAF's nomination of Mubarak-era official Kamal el-Ganzouri as prime minister.

The calls were soon joined by Egyptians army officers, who supported popular demands for a civilian government and opposed the junta choice to head the transitional government.

"The Supreme Council of Armed Forces does not reflect the whole Egyptian army," said Egyptian Army Captain Ahmed Shouman. "We must be in cohesion with the Egyptian people once again. This is the best way. We must resort to the essence of the revolution," he stressed.

Shouman expressed regret about the crackdown on anti-junta protesters over the past days and described it as a sign of the despair of the remnants of the Mubarak regime, who want to stay in power.

The captain recalled that the people's demand since the start of the uprising in Egypt has been the establishment of a civilian government. He then called for the formation of a "real parliament" representing the Egyptian people and their demands.

The SCAF has a six-month mandate to help set up a transitional government and hold elections, but the junta is receiving dictations from outside Egypt, Shouman stated, without explaining where the junta receives commands from. "We must represent our people not the outside world," he urged, addressing the military.

On the nomination of Ganzouri, he expressed doubts about whether the former prime minister was the appropriate choice given the current situation in Egypt.

Another Egyptian army official also expressed regret over the killing of more than 41 protesters in the past week, and called for the junta to meet popular demands.

"I have been a military man for a long time," said Army Major Amr Metwaly, producing his ID card. "It does not matter if we represent the Egyptian civilians or the armed personnel. But most important of all is that we are all from Egypt; we stand side by side with the revolutionaries and we stand in support of the revolution," he said.

He condemned the killing of protesters as being part of a Western plot to derail the revolution in Egypt. He denounced the junta's stance against the revolutionaries and the use of excessive force against protesters.

Metwaly also echoed his comrade's remark on the presence of Mubarak-era elements in the defense ministry and the ruling military council.

He said Egyptians are against outside intervention from the West and above all the United States, which has made numerous attempts to hijack the Egyptian revolution.

The major called on Egypt's military ruler Field Marshal Hussein Tantawi to respect popular demand, step down and stand trial in a civilian court. He also urged the junta to hold national referendum for the people to decide on the future of their country.

Metwaly vowed the army personnel would not back off on their pledge to support the Egyptian people and would live up to their duty of maintaining security for the Egyptian public. He expressed hope that the ruling junta would step down in a week's time at longest and people's demands would then be met.

Posted by: Fred || 11/26/2011 00:00 || Comments || Link || E-Mail|| [6459 views] Top|| File under:
Revolutionary movements name Baradei prime minister in national salvation government
[Al Ahram] Gathered before the Cabinet offices on Kasr El-Aini Street, representatives of revolutionary movements announced to several thousand protesters, who had earlier marched there from nearby Tahrir, the names of 5 people they would like to form the core of the national salvation government that a million-strong protest in Tahrir and tens of thousands of protesters around the country insist should replace the Supreme Council of the Armed Forces (SCAF) in overseeing the transition to a democratic Egypt.

Flatly rejecting SCAF's confirmation earlier in the day of its charging Kamel El-Ganzouri, former prime minister under Mubarak (1996-99) of forming the new government, the representatives of the youth and revolutionary movements named Mohamed El-Baradei as the head of the government of national salvation. Nobel Peace Prize winner and former head of the

ineffective International Atomic Energy Agency

, Baradei was slated as a candidate for the presidency. Recently, however, he expressed his willingness to serve as the head of a transition government, so long as that government was properly empowered, and not a mere lackey of SCAF.

The movements would also like to see two other erstwhile presidential hopefuls to take up the job of deputy prime ministers in a Baradei-headed cabinet. They are Hamdeen Sabahi, leader of the Nasserist Karama Party and former member of parliament, and Abdel-Moneim Aboul-Futtouh.

Two other members of the proposed Baradei cabinet were put forward by the movements as consensus candidates. They are Ahram economic journalist, Ahmed El-Naggar, and Judge Ashraf Baroudy.

The announcement came following the SCAF's decision to appoint Ganzouri as prime minister, a move which was viewed by protestors as extremely provocative, and following mass protests demanding that SCAF immediately hand over power to a civilian government.

Sources in the leadership of the youth movements indicated that a

presser

is to be held in Tahrir Square at 8pm, with a number, or all of the political figures named in the demanded national salvation government attending.
Posted by: Fred || 11/26/2011 00:00 || Comments || Link || E-Mail|| [6459 views] Top|| File under:
Tens of thousands arrive in Tahrir for 'Martyrs' Friday'
[Al Ahram] Tens of thousands of protesters have been arriving at Tahrir Square since early this morning to join in the "Martyrs' Friday," million-man march. The numbers are expected to easily hit the one million mark, called by the revolutionaries, as they had done on Tuesday. If anything, the numbers already in Tahrir indicate that Friday's protest is destined to exceed in terms of numbers that of Tuesday.

This is despite a call by the

Moslem Brüderbund

for an alternative million-man march in defence of Arab Jerusalem's Aqsa Mosque, one of Islam's most holy shrines. The Brotherhood's march is to rally before the Azhar Mosque, but it is not yet known whether they have any intention of marching towards Tahrir.

The protesters in Tahrir and revolutionary forces have taken the MB's call as yet another "betrayal" by the Islamist movement, which had boycotted the Tuesday protest. The country's political forces and analysts are still trying to come to grips with the revival of Egypt's January Revolution, nearly ten months after the ousting of former president Hosni Mubarak


...The former President-for-Life of Egypt, dumped by popular demand in early 2011...


. They are especially stunned by the fact that this revolutionary resurgence takes place despite the active boycott of the

Moslem Brüderbund

, long held to be the most powerful political force in the country, and which had been expected to dominate the coming post-revolutionary parliament.

Protesters in Tahrir have refused to allow any podiums to be erected in the square as has been the norm this time around, insisting that the podiums are often used by the various political forces to hijack the political will of the revolution.

The demonstration comes hot in the heels of a weeklong violent

festivities

between protesters and security forces after the latter tried to disperse a sit in inside the square last Saturday. The

festivities

have left at least 39 dead and several thousand injured.

Today the protesters are demanding that the ruling Supreme Council of the Armed Forced (SCAF) -- along with its head, Field Marshal Hussein Tantawi -- hand over executive power to a civilian authority. They are also calling for the formation of a civilian presidential council or a "national salvation" government with full executive powers to administer the transitional period.

Other demands include the immediate release of

jugged

activists, an end to military trials for civilians; a speedy investigation of recent

festivities

in Maspero and Tahrir; the prosecution of anyone involved in killing protesters; and a radical restructuring of the interior ministry.

Contradictory state media reports that Field Marshal Mohamed Hussein Tantawi, the head of SCAF, has charged former prime minister Kamal El-Ganzouri with forming the new government have incensed the protesters further. Ganzouri, who served as prime minister under Mubarak between 1996-1999 is 77 years old, and is considered by the protesters a stark embodiment of all they hate about the regime which they set out to overthrow. Ganzouri's cabinet had included many of the figures now held in prison, or on the run outside the country, including most prominently former interior minister Habib El-Adly.
Posted by: Fred || 11/26/2011 00:00 || Comments || Link || E-Mail|| [6464 views] Top|| File under:
Cairo Protesters Insist Army Quit, Reject New PM
[An Nahar] Tens of thousands of demonstrators packed Cairo's Tahrir Square on Friday after days of deadly

festivities

, demanding the military rulers step down and rejecting their choice of new prime minister.

Ahead of elections due to start on Monday despite the political turmoil, Egypt's Supreme Council of the Armed Forces (SCAF) tasked Kamal al-Ganzouri, 78, a premier under ousted president Hosni Mubarak


...The former President-for-Life of Egypt, dumped by popular demand in early 2011...


, to head a new cabinet.

"Previous cabinets over the past 60 years were given many powers by the president of the republic," Ganzouri told a media conference, his first public statement after his appointment.

He himself had been granted "much more powers" than past premiers, said Ganzouri, who served as Mubarak's prime minister between 1996 and 1999.

But protesters in the square quickly rejected his appointment, saying he was not the man to lead a transition to democracy.

"We do not want someone who has been selected by the military council, we want a civilian who was with us in Tahrir during the revolution, someone who has the confidence of the people," said on protester, Omar Abdel Mansur.

Hundreds of protesters in the square branched off to the nearby cabinet offices to block Ganzouri from entering the building, chanting "revolution" and "Ganzouri is a former regime leftover."

"The youth of Tahrir had proposed (several) names. None of them were chosen. We have the feeling nothing has changed" since a popular uprising ousted Mubarak in February, said Mohammed Khattab, 30.

"Our mistake in the (January-February) revolution was to think that we had only to topple Mubarak."

The protesters proposed a list of presidential candidates to form a civilian leadership council, including former U.N. nuclear watchdog chief Mohamed ElBaradei


Egyptian law scholar and Iranian catspaw. He was head of the IAEA from December 1997 to November 2009. At some point during his tenure he was purchased by the Iranians. ElBaradei and the IAEA were jointly awarded the Nobel Peace Prize for something in 2005. After stepping down from his IAEA position ElBaradei attempted to horn in on the 2011 Egyptian protests which culminated in the collapse of the Mubarak regime. ElBaradei served on the Board of Trustees of the International Crisis Group, a lefty NGO that is bankrolled by the Carnegie Foundation, the Ford Foundation, the Bill & Melinda Gates Foundation, as well as George Soros' Open Society Institute. Soros himself serves as a member of the organization's Executive Committee.


, a prominent dissident during Mubarak's rule.

They were bolstered earlier by an announcement that the grand imam of Al-Azhar, Sunni Islam's highest authority, had thrown his weight behind them.

"The grand imam (Sheikh Ahmed al-Tayyeb) backs you and is praying for your victory," senior aide Hassan Shafie told them during a visit to the square.

And the imam at the square who led tens of thousands of worshippers in prayer called on the ruling military to hand over power to a national salvation government.

Sheikh Mazhar Shahin said protesters would remain in the square until their demands were met.

"There is no option but a national salvation government with the powers of a president," he said.

ElBaradei, whose name has been widely touted to be part of a new salvation government, joined the protesters in the square on Friday.

The Tahrir protest was countered by a rival demonstration in a square about three kilometers (two miles) away, where more than 10,000 people gathered to show support for the military.

"Down with Tahrir" and "Yes to the military council," they chanted.

"I joined the protests against the former regime," said one of the protesters, Mohammed Abdelhamid. "But the people in Tahrir today don't represent all Egyptians."

The rallies came three days before the first parliamentary elections since Mubarak's ouster in February, which left the military in charge.

The military announced on Friday that voting would take place over two days, instead of one, in each of the election's three rounds.

Washington, a close ally of Egypt, called on Friday for quick transfer to civilian rule.

"We believe that the full transfer of power to a civilian government must take place in a just and inclusive manner that responds to the legitimate aspirations of the Egyptian people, as soon as possible," White House press secretary Jay Carney said in a statement.

"The United States strongly believes that the new Egyptian government must be empowered with real authority immediately," Carney said.

On Tuesday, the SCAF accepted the resignation of the caretaker cabinet headed by the once-popular Essam Sharaf, whose fall from grace was due to his perceived weakness in the face of the army.

The violence, in which at least 41 protesters have been killed -- 36 of them in Cairo -- and more than 3,000 injured since Saturday, was cited as one of the factors that led to the resignation of Sharaf's cabinet.

The SCAF has said repeatedly that it does not have political ambitions and plans to hand power to an elected civilian authority after presidential elections which are set to take place no later than the end of June 2012.

On Thursday, it insisted however it would not bow to pressure from the protesters in Tahrir, saying they did not represent the whole country.

"The people have entrusted us with a mission and, if we abandon it now, it would be a betrayal of the people," senior SCAF member General Mukthar al-Mulla told

news hound

s.


Posted by: Fred || 11/26/2011 00:00 || Comments || Link || E-Mail|| [6459 views] Top|| File under:
Arabia
Yemen Air force Kills One in Nehm
[Yemen Post] One Civilian was killed when government air forces raided the district of Nehm, an outskirt of the capital Sana'a on Friday. At least ten others were reported injured.

Eyewitnesses in Nehm told the Yemen Post that residents are mostly evacuated as the government continues to intensify its attacks in the area. More than 25 houses were damaged in the government air strikes.

Nehm has been the site of powerful

festivities

between local tribes and government forces over the last four months. Tribes claim that the government is demanding bribes and degrading them.

The attacks come just two days after President-for-Life Saleh


... exemplifying the Arab's propensity to combine brutality with incompetence...


signed the power transfer proposal in Riyadh.
Posted by: Fred || 11/26/2011 00:00 || Comments || Link || E-Mail|| [6461 views] Top|| File under:
Yemenis demand Saleh prosecution
[Iran Press TV] Thousands of Yemenis have rallied in the capital, Sana'a, to demand the prosecution of country's unpopular ruler President-for-Life Ali Abdullah Saleh.

... Saleh initially took power as a strongman of North Yemen in 1977, when disco was in flower, but he didn't invite Donna Summer to the inauguration and Blondie couldn't make it...
Rejecting a power transition deal signed by Saleh in

Soddy Arabia

on Wednesday, which granted him immunity in return for resignation, Yemenis said on Friday that Saleh must be brought to justice over the killing of hundreds of anti-government protesters since opposition rallies began in the country in late January.

Yemenis say the US-backed deal fell far short of the demands of protesters, who have been holding mass demonstrations for months, and that they will continue their protest rallies until their demands are met.

Meanwhile,


...back at the pond, the radioactive tadpoles grown into frogs. Really big frogs, in fact...


at least two people have been killed in heavy

festivities

between forces loyal to Saleh and revolutionary fighters in Sana'a outside the residence of Yemeni Vice President Abdrabuh Mansur Hadi.

Witnesses say regime troops attacked opposition fighters with machine-guns and mortars, some of which landed in residential areas.

Saleh signed the power transfer deal brokered by the (Persian) Gulf Cooperation Council to end months of protests in the country in the Saudi capital, Riyadh, on Wednesday.

Under the deal, the Yemeni dictator transfers his presidential powers to his deputy, Hadi, who is expected to form a national unity government and also call for early presidential elections within a 90-day period.

Saleh, however, will remain an honorary president for three months after signing the agreement.

Posted by: Fred || 11/26/2011 00:00 || Comments || Link || E-Mail|| [6459 views] Top|| File under:
Bangladesh
Meghalaya rebel leader arrested in Bangladesh
[Bangla Daily Star] Champion R Sangma, a top leader of Indian separatist Garo National Liberation Army (GNLA), has been

tossed in the slammer

in Bangladesh, an Indian newspaper reported yesterday.

The Hindustan Times quoted a Meghalaya top police officer as saying, "We are confirmed by the central intelligence agencies that Champion has been

tossed in the slammer

from Mymensingh district (Bangladesh) by Rab commandos."

The rebel leader would be handed over to India soon, said the officer, asking not to be named.

Rapid Action Battalion
(Rab), however, denied the arrest.

"We did not make the arrest of Indian separatist named Champion R Sangma from Mymensingh," Rab intelligence wing chief Lt Col Ziaul Ahsan told The Daily Star yesterday.

New Delhi does not have any official confirmation of the detention too, the newspaper said quoting IANS.

"We are yet to get any official confirmation," Shambhu Singh, joint secretary (Northeast) in the union home ministry, said.

Champion, a former deputy superintendent of police, deserted the Meghalaya police and floated the GNLA due to alleged harassment by his seniors.

The outfit which has also forged an alliance with alleged Bangladesh-based rebel group A'chik Special Dragon Party has unleashed a reign of terror in the three impoverished districts of Garo Hills in the western part of Meghalaya, the newspaper added.

Posted by: Fred || 11/26/2011 00:00 || Comments || Link || E-Mail|| [6459 views] Top|| File under:
The Grand Turk
Cyprus: Russian navy nears gas drilling zone
h/t Gates of Vienna


The Russian "Admiral Kuznetsov" class aircraft carrier is currently off the coast of Malta and heading for eastern Mediterranean from their base in the Barents Sea. As daily Famagusta Gazette reports, the Russian navy and Israeli military will hold joint exercises next week close to Cyprus Exclusive Economic Zone. The exercises are slated to begin on the 28th November and last a week.

Commentators say that Russia is determined to send the message that they have invested interests in the region and will secure them.


'Invested' interests? By their words shall we know them...
Posted by: g(r)omgoru || 11/26/2011 06:15 || Comments || Link || E-Mail|| [6465 views] Top|| File under:
India-Pakistan
Imran asks rulers to end alliance in 'war on terror'
Chief Imran Khan on Saturday strongly condemned the unprovoked Nato attack on Salala Check Post in the Momand Agency and called upon civilian leadership to immediately withdraw from its alliance from US-led war against terrorism.

While terming the attack as an insane and immoral brutality, Khan said such attacks reflected the hollowness and counter-productivity of Pakistan's involvement in the aimless 'war on terror' that had been unleashed to subdue the proud people of the region.

The PTI chief was speaking to a public gathering in Shujaabad.

He said Pakistan had already sacrificed 40,000 people and an equal number of people had been maimed and become handicapped. Pakistan had also incurred a loss of over $75 billion in the bargain, yet it was being incessantly targeted by the forces of its so-called 'ally', he added.

The PTI chief said that the government had failed to safeguard Pakistan's security and strategic interests because of the compromises it had made under the National Reconciliation Ordinance (NRO) with foreign forces to come to power in the country.

He said government did not have the moral stature to stand up for defending Pakistan's strategic interests and should, therefore, quit immediately.
Posted by: tipper || 11/26/2011 14:48 || Comments || Link || E-Mail|| [6462 views] Top|| File under:
NATO attack kills 24 Pakistani troops
NATO sez, 'Yeah, that wuz us...'

NATO helicopters from Afghanistan have carried out an "unprovoked" attack on a Pakistani border post, killing at least eight troops, the Pakistan military and local officials say.

In Kabul, a spokesman for NATO's International Security Assistance Force (ISAF) said: "We are aware that an incident did take place. We are still in the process of gathering information."

Pakistani security and military officials in the Mohmand tribal region, which is near the Afghan border, said an army major was among the eight dead in the pre-dawn incident.

A military spokesman said: "ISAF/NATO helicopters carried out unprovoked and indiscriminate firing on a Pakistani checkpost in Mohmand agency last night (early on Saturday)."

The border post was in the Baizai district of the rugged tribal terrain.

"The firing left seven soldiers and one major dead," a local intelligence official said.

A paramilitary and another security official confirmed the casualties.
Posted by: tipper || 11/26/2011 02:56 || Comments || Link || E-Mail|| [6458 views] Top|| File under:
Pakistanis protest against improving trade with India
[Dawn] Hundreds of Islamist activists in Pak-administered

Kashmire

on Friday demonstrated against the government's decision to take steps to improve trade with India.

Pakistain's cabinet last month said it approved a proposal giving India the status of "most favoured nation" in a move towards normalising trade relations between the two nuclear-armed neighbours.

Members of banned Islamist groups including Jamaat-ud-Dawa,


...the front organization of Lashkar-e-Taiba...


Jaish-e-Mohammad
...literally Army of Mohammad, a Pak-based Deobandi terror group founded by Maulana Masood Azhar in 2000, after he split with the Harkat-ul-Mujaheddin. In 2002 the government of Pervez Musharraf banned the group, which changed its name to Khaddam ul-Islam and continued doing what it had been doing before without missing a beat...
and Lashkar-e-Taiba,
...the Army of the Pure, an Ahl-e-Hadith terror organization founded by Hafiz Saeed. LeT masquerades behind the Jamaat-ud-Dawa facade within Pakistain and periodically blows things up and kills people in India. Despite the fact that it is banned, always an interesting concept in Pakistain, the organization remains an blatant tool and perhaps an arm of the ISI...
and hardline religious party Jamaat-e-Islami
...The Islamic Society, founded in 1941 in Lahore by Maulana Sayyid Abul Ala Maududi, aka The Great Apostosizer. The Jamaat opposed the independence of Bangladesh but has operated an independent branch there since 1975. It maintains close ties with international

Moslem

groups such as the

Moslem

Brotherhood. The Jamaat's objectives are the establishment of a pure Islamic state, governed by Sharia law. It is distinguished by its xenophobia, and its opposition to Westernization, capitalism, socialism, secularism, and liberalist social mores...
gathered in the main square in Muzaffarabad, the capital of Pakistain-administered

Kashmire

.

Protesters shouted slogans against the Pak government and were joined by supporters of the main opposition party of former prime minister
Nawaz Sharif


... served two non-consecutive terms as prime minister, heads the Pakistain Moslem League (Nawaz). Noted for his spectacular corruption, the 1998 Pak nuclear test, border war with India, and for being tossed by General Musharraf...


, an AFP

news hound

said.

"We will never accept this decision," Maulana Abdul Aziz Alvi, local chief of Jamaat-ud-Dawa told the gathering.

His organization is blacklisted as a terror group by the United Nations


...an idea whose time has gone...


and considered a front for Lashkar-e-Taiba that Washington and New Delhi blamed for the killings of 166 people on November 26, 2008 attacks in Mumbai.


And still he's speechifying unmolested in Pakistain.


Protesters later blocked the main road passing through Muzaffarabad city centre by setting tyres on fire.
Posted by: Fred || 11/26/2011 00:00 || Comments || Link || E-Mail|| [6460 views] Top|| File under: Govt of Pakistan
Senior Indian Maoist rebel leader killed
[Emirates 24/7] A senior Maoist rebel leader was killed in a gunbattle with security forces in eastern India, news reports said Friday.

Press Trust of India quoted a top paramilitary official as saying the operation that killed Kishenji, who uses just one name, was "clean and successful."

Another official, Vineet Goel, told PTI that Thursday's operation was planned after police and paramilitary forces received word that rebels were holed up in the Burisole forest in West Bengal state.

Police told The

News Agency that Dare Not be Named

that Kishenji's niece and mother have yet to identify the body.

Kishenji was one of several leaders of the Maoists. He was born in the southern Indian state of Andhra Pradesh and had been part of the rebels since the 1980s. Authorities had blamed him for a brazen attack on a security camp that killed 24 men in West Bengal last year.
Posted by: Fred || 11/26/2011 00:00 || Comments || Link || E-Mail|| [6464 views] Top|| File under: Commies
Southeast Asia
Three gunned down in southern Thailand
Three people were gunned down yesterday in Narathiwat province on their way to negotiate a rubber trade.

Policemen inspecting the crime scene found the victims with severe injuries. They were in a pickup truck which had skidded off a local road. Ten spent cartridges from M16 and AK rifles were found near the vehicle. Another person was also in the pickup but escaped uninjured.

The four were heading to pay a rubber plantation owner for rubber wood. Another pickup truck approached their car and two men fired guns at them. The terrorists assailants ran away fled the scene when the uninjured passenger opened fire with his pistol.

Meanwhile, the Sangha Supreme Council has allowed the National Office of Buddhism to give financial help to three monks in Pattani who were wounded by shrapnel during a bomb attack on their morning alms rounds on Nov 21. Official Noppharat Benchawattananan said the office will pay 30,000 baht to each monk for their medical expenses.
Posted by: ryuge || 11/26/2011 06:06 || Comments || Link || E-Mail|| [6461 views] Top|| File under:
Syria army rebels fight from the shadows
Rooters reports in the absence of any hard original facts.


Thousands of soldiers who fled the regular army after it started cracking down on an eight-month protest movement have formed nebulous armed units loosely linked to the umbrella "Free Syrian Army," led by officers hiding in Turkey.

Isolated inside cities across Syria, the fighters work like a shadowy guerilla operation, promoting slogans like "victory or death" and "death before humiliation."

The deserters say they turned their guns against the state to protect peaceful protests in which some 3,500 are estimated by the United Nations to have been killed. The government, which says it has lost 1,100 security forces to the fighters, calls them foreign-backed "terrorist" groups.

But it is hard for anyone to know much about these faceless men -- most journalists are barred entry into the country, and even protesters, whose demonstrations are surrounded daily by these armed masked guards, are unlikely to know their identity.
Escorting parades isn't exactly the recommended MO for 'shadowy' guerilla groups. Which indicates to me defectors are thick on ground, which means things aren't looking good for pencilneck.

As I said yesterday, pencilneck might have only 20K loyal Alawite troops. Although with rather more in the secret police, but secret police aint too good shooting it out in the field.
Posted by: phil_b || 11/26/2011 06:38 || Comments || Link || E-Mail|| [6460 views] Top|| File under:
Turkey says ready to act with Arab League on Syria
[Al Ahram] Turkey is ready to act in unison with the Arab League


...an organization of Arabic-speaking states with 22 member countries and four observers. The League tries to achieve Arab consensus on issues, which usually leaves them doing nothing but a bit of grimacing and mustache cursing...


if Syria fails to show good intentions to end an eight-month-old bloody crackdown, Turkish Foreign Minister Ahmet Davutoglu said on Friday. He told a joint news conference with his Italian counterpart Giulio Terzi that he was ready to attend a meeting of Arab League foreign ministers that could take place on Sunday and that he was continuing consultations with the European Union


...the successor to the Holy Roman Empire, only without the Hapsburgs and the nifty uniforms and the dancing...


, NATO


...the North Atlantic Treaty Organization. A cautionary tale of cost-benefit analysis....


and UN Security Council members. The Arab League has threatened to impose sanctions on Syria unless it signs a deal on Friday to allow monitors into the country.
Posted by: Fred || 11/26/2011 00:00 || Comments || Link || E-Mail|| [6460 views] Top|| File under: Govt of Syria
Syrian Army Confirms Death of 6 Pilots in Ambush on Thursday
[An Nahar] The Syrian military vowed Friday to "cut every evil hand that targets Syrian blood," saying recent attacks on elite security forces marked a dangerous escalation in the country's eight-month-old crisis.

The defiant statement signaled the country's violence is worsening as
Hereditary President-for-Life Bashir Pencilneck al-Assad


Before going into the family business Pencilneck was an eye doctor...


tries to quash the most serious threat to his family's 40-year dynasty, under ever increasing international pressure.

Damascus


...Capital of the last remaining Baathist regime in the world...


faced the possibility of sweeping economic sanctions from the Arab League


...an organization of Arabic-speaking states with 22 member countries and four observers. The League tries to achieve Arab consensus on issues, which usually leaves them doing nothing but a bit of grimacing and mustache cursing...


after missing a deadline Friday to allow hundreds of observers into the country.

Assad is facing the most severe isolation his country has seen in decades because of the violence, which appears to be spiraling out of control. A largely peaceful uprising against Assad began in March, but it has become more violent as defectors from the army turn their guns on security forces and some protesters take up arms to protect themselves.

The escalating bloodshed has raised fears of civil war. The U.N. estimates the military crackdown on the revolt already has killed at least 3,500 people.

According to Friday's military statement, six elite pilots and four technical officers were killed in an ambush a day earlier in Homs, in an unusually high-level strike.

"Our armed forces (will) continue to carry out our mission to defend the country's security, and we will hit back against anything that threatens us," the statement said.

It is not clear who was behind the attacks. It's impossible to independently verify events on the ground because Syria has banned foreign journalists and prevented local

news hound

s from moving freely.


Posted by: Fred || 11/26/2011 00:00 || Comments || Link || E-Mail|| [6461 views] Top|| File under: Govt of Syria
UAE Urges its Citizens to Leave Syria
[An Nahar] The United Arab Emirates has called on its citizens in Syria to exercise caution and avoid the areas that witness frequent anti-regime protests.

Isa Abdullah al-Kalbani, director of Citizens' Affairs at the UAE Foreign Ministry, called on citizens to leave Syria and reconsider travel to the country, reported the Emirates News Agency WAM on Friday.

Syria has been witnessing unprecedented anti-regime protests since March.

The Syrian regime has retaliated by launching a bloody crackdown against the demonstrators, which the United Nations


...a lucrative dumping ground for the relatives of dictators and party hacks...


estimates has left more than 3,500 dead.


Posted by: Fred || 11/26/2011 00:00 || Comments || Link || E-Mail|| [6458 views] Top|| File under: Govt of Syria
Protesters Defy Syrian Forces, Six Killed
[An Nahar] Syrian security forces on Friday pressed a months-long crackdown on dissent, killing six more people with gunfire as protesters flooded streets in support of a rebel army, activists said.

The latest violence came as an Arab League


...an organization of Arabic-speaking states with 22 member countries and four observers. The League tries to achieve Arab consensus on issues, which usually leaves them doing nothing but a bit of grimacing and mustache cursing...


1100 GMT deadline for Syria to accept an observers' mission or face sanctions passed with no response from Damascus


...Home to a staggering array of terrorist organizations...


The Syrian Observatory for Human Rights said at least six people were killed when security forces

met the demonstrators with hot lead

at various flashpoints in the south, center and east of the country.

It said three people were killed, including a 19-year-old man, in central Homs province when security forces opened fire near a mosque, while a 16-year-old was

rubbed out

in the southern Daraa province, cradle of eight months of dissent, the Observatory said.

Another man was killed in the eastern city of Deir al-Zour and a sixth near Damascus, according to the rights watchdog.

Internet activists had called for a day of massive protests nationwide in support of the rebel Syrian Free Army (SFA) which has stepped up attacks in a bid to topple the regime.

"The Free Army is the guardian of our peaceful revolution," anti-regime activists said on their Facebook site Syria Revolution 2011.

Like most Fridays since the start of the pro-democracy movement in mid-March, protesters emerged from midday prayers to face security forces who bolstered their deployment at key centers of dissent.

State television denied there a death in Deir al-Zour.

The official SANA news agency, meanwhile, reported that two experts were killed trying to defuse a bomb in the restive city of Hama, in central Syria, accusing "armed terrorist groups" of planting the device.

The state-run agency, quoting a police source, said three other bombs went kaboom! in Hama.

And the military confirmed that six elite pilots and four others were killed in an attack on Thursday, accusing foreign powers of supporting acts of terror within Syria.

"An armed terrorist gang murdered six pilots, an officer and three junior officers working for the military airbase," the army said in a statement quoted by SANA.

The ambush "took place on the Palmyra-Homs road yesterday afternoon."

The attack was claimed on Thursday by the rebel Free Syrian Army who said seven military pilots were killed in an ambush on a bus.

According to the Observatory, huge protests took place across Idlib on Friday, mainly in Maaret Noman where demonstrators called for the "fall of the regime."

But SANA said massive counter-rallies were held in Damascus and Syria's second city Aleppo


...For centuries, Aleppo was Greater Syria's largest city and the Ottoman Empire's third, after Constantinople and Cairo. Although relatively close to Damascus in distance, Aleppans regard Damascenes as country cousins...


, with protesters denouncing Arab League decisions against Syria and vowing to confront "the conspiracy" facing their nation.


Posted by: Fred || 11/26/2011 00:00 || Comments || Link || E-Mail|| [6459 views] Top|| File under: Govt of Syria
Who's in the News
37
[untagged]
5
Govt of Syria
3
Govt of Pakistan
2
Commies
2
al-Shabaab
1
TTP
1
al-Qaeda in North Africa
1
Govt of Iran
1
Hezbollah
Bookmark
E-Mail Me
The Classics
The O Club
Rantburg Store
The Bloids
The Never-ending Story
Thugburg
Gulf War I
The Way We Were
Bio
Merry-Go-Blog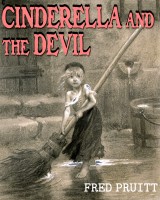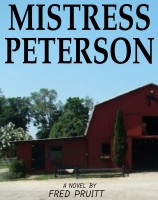 On Sale now!


A multi-volume chronology and reference guide set detailing three years of the Mexican Drug War between 2010 and 2012.

Rantburg.com and borderlandbeat.com correspondent and author Chris Covert presents his first non-fiction work detailing the drug and gang related violence in Mexico.

Chris gives us Mexican press dispatches of drug and gang war violence over three years, presented in a multi volume set intended to chronicle the death, violence and mayhem which has dominated Mexico for six years.
Click here for more information


Meet the Mods
In no particular order...


Steve White
Seafarious
Pappy
lotp
Scooter McGruder
john frum
tu3031
badanov
sherry
ryuge
GolfBravoUSMC
Bright Pebbles
trailing wife
Gloria
Fred
Besoeker
Glenmore
Frank G
3dc
Skidmark
Alaska Paul



Better than the average link...



Rantburg was assembled from recycled algorithms in the United States of America. No trees were destroyed in the production of this weblog. We did hurt some, though. Sorry.
3.236.214.224

Help keep the Burg running! Paypal: