Africa Horn
Unknown Gunmen assassinate Bakaro market merchants' chief
[Shabelle] Witnesses said Monday that anonymous attackers have shot and killed the chairman of Bakaro Market traders' chairman Ahmed Nur Awdinle and his security guard.

Mr.Awdinle was shot in the head and the chest by two men armed with pistols as he was walking inside the Market along with his security guards, according the witnesses.

The motive and the identity of the killers have not yet been established by the local police in Bakaro, the largest marketplace in Somalia. The attackers were reported to have managed to escape from the scene before government troops arrived in.
Posted by: Fred || 11/27/2012 00:00 || Comments || Link || E-Mail|| [336062 views] Top|| File under:
Africa North
Sinai-Bound Weapons Seized In Suez
[Maan] Egyptian police seized a truck carrying heavy weaponry in the city of Suez on Monday, an Egyptian official said.

A police commander in North Sinai told Ma'an that the truck was en-route to the peninsula to deliver grad missiles and other high grade weapons.

Three suspects were cooled for a few years
Into the paddy wagon wit' yez!
for questioning and the weapons seized by Egyptian authorities.

Hardline Islamist

jihad boy

groups have expanded into a vacuum left by the collapse of state control in North Sinai during the uprising that overthrew Mubarak in February, 2011.

The state launched a concerted effort to reestablish control following an Aug. 5 attack in which 16 border guards were killed. But a Nov. 3 gun attack in which three

coppers

died underlined the challenge still facing the authorities.
Posted by: trailing wife || 11/27/2012 08:08 || Comments || Link || E-Mail|| [336062 views] Top|| File under:
Mauritanian Website Publishes Images of French Hostage
[An Nahar] A Mauritanian news website on Monday published images of a French citizen kidnapped last week by one of the armed Islamist groups controlling the north of neighboring Mali.

Two photos published on the site Alakhbar showed the man, identified as Alberto Rodriguez Leal, 61, with his head bowed, wearing a blue shirt and flanked by two

gunnies

dressed in kakhi robes.

"My name is Rodriguez Leal Alberto. I was kidnapped in Diema, between Nioro and Bamako by MUJAO" the Movement for Oneness and Jihad in West Africa, read the transcription of comments made by the hostage in an accompanying video.

According to Alakhbar the images were taken on Sunday.

"I ask the French government to respond rapidly to their demands," Leal added. MUJAO has not yet publicized its requests in exchange for the hostage's release.

"I am not at fault in this kidnapping, it is the government which is implicated by its outside actions."

Leal said he trusted the French government would rapidly deal with his situation and "find a favorable outcome."

"For my family, don't worry. I am being well treated," he added.

Leal, who was kidnapped on November 20 while driving in a camper van in south-western Mali from Mauritania, was initially identified by Malian security sources as Gilberto.

He was born in Portugal, but is a French citizen.

MUJAO, one of the Islamist groups occupying the vast arid north, on Thursday

grabbed credit

for the latest kidnapping, bringing to 13 the number of hostages held by hardliners in the region. Seven of these are French.

Posted by: Fred || 11/27/2012 00:00 || Comments || Link || E-Mail|| [336063 views] Top|| File under: al-Qaeda in North Africa
Egypt's top Islamist expects assassination of liberal figures
A senior member of Egypt's former militant Islamist group al-Gamaa al-Islamiya has warned that liberal politicians and intellectuals who oppose President Mohammed Mursi's latest constitutional declaration could face a campaign of targeted assassinations starting from December.


Michael Totten notes that the liberals in Egypt are a distinct minority in terms of influence. The Muslim Brotherhood is deeply illiberal; in a country where the large majority of people are illiterate and allow religion to guide their everyday lives, a disciplined, motivated Brotherhood is ideally suited to impose their vision. To do that they have to rid the country of competitors, be they religious (the Copts) or political (the liberals and the opportunists like El-Baradei). Look for more pogroms, assassinations, and the sudden need for wealthy Egyptians to check out their earnings statements personally at banks outside the country.

Nageh Ibrahim, the ideologue of the Gamaa al-Islamiya,


Pious looking brute, isn't he...

which took up arms against ousted president Hosni Mubarak's regime in the 1980s, told Al Arabiya that his expectation "was based on an analysis of the political situation not on information."


But since he's one of the head cheeses, he doesn't need information...

He said recent escalation of violence in different parts of the country, including successive attacks on security forces in Sinai, attacks on Muslim Brotherhood offices and on mosques, point to a possible bloody reaction against liberals.


We all know that the European part of WWII started because Poland attacked a German border station...

Ibrahim first made his statement in an interview with the London-based Asharq al-Awsat, saying targeted assassinations against prominent liberals would be a "natural reaction" to violence and mistrust, and political polarization in Egypt.

And while he supported President Mursi's latest decrees to consolidate his powers by making his decisions irrevocable by the judiciary, Ibrahim called for the president to include more civil and liberal figures in his government and take their demands into consideration when making decisions.


And if they don't agree, kill them...

"Had the president included representatives of the civil powers in the new government, he would not have had so many enemies," Ibrahim said. "This has to be done before Egypt becomes divided, not only politically but possibly geographically as well."


Sinai would be a nice homeland for a Copt-only nation. Just sayin'...

He warned that if Mursi backtracks on his decisions, the country would plunge further into turmoil.

But his statement on the assassination of liberals drew sharp criticism from his colleague Essam Derbala who is chairman of al-Gamaa al-Islamiya's Advisory Council and member of the group's political wing Construction and Development Party. Derbala described Ibrahim's statements as "irresponsible" and not representative of the group's or the party's opinion.


At least until Morsi tells Derbala what to say and think...

"This is a very bad timing for issuing such statements," Derbala was quoted as saying by the Egyptian newspaper al-Mesryoon. "This would promote divisions in the Egyptian society and spread fear of Islamist groups."


"Ya maroon! Shut up until the western reporters leave the room!"

Derbala expressed his doubts that Ibrahim issued those warnings based on factual information and saw them more as mere speculations.

"These are just speculations that reflect his own point of view, but are not official especially that he does not hold any positions now in the group."

Tarek al-Zomor, leading member of the group, also played down Ibrahim's statements as mere speculations.

"All the changes in Egypt are made in a peaceful way," he said. "This is the path Egypt has taken since the January 25 Revolution."


Tahrir Square is the epitome of peaceful change...
Posted by: Steve White || 11/27/2012 00:00 || Comments || Link || E-Mail|| [336062 views] Top|| File under:
Africa Subsaharan
30 Inmates Escape as Gunmen Attack Nigerian Police Unit
[An Nahar] Gunmen attacked a Nigerian police unit believed to be holding suspected Islamist

Orcs and similar vermin

in the capital Abuja on Monday, killing two officers and leading to the escape of 30 detainees.

Authorities however claimed to have re-placed in durance vile
Drop the heater, Studs, or you're hist'try!
25 of the 30 escapees and said no one being held on "terror-related charges" was freed.

The attack on the Special Anti-Robbery Squad compound in the pre-dawn hours resulted in a

shootout

, with police claiming to have repelled the assailants and arrested two of them.

It was not immediately clear who was behind the attack. The raid was similar to others carried out by Islamist

jihad boy

group Boko Haram
... not to be confused with Procol Harum, Harum Scarum, possibly to be confused with Helter Skelter. The Nigerian version of al-Qaeda and the Taliban rolled together and flavored with a smigeon of distinctly Subsaharan ignorance and brutality...
, but criminal gangs have also committed violence under the guise of the group.

In a recent report, rights group Amnesia Amnesty International said more than 100 people accused of links to Boko Haram had been placed in durance vile
Yez got nuttin' on me, coppers! Nuttin'!
at a Special Anti-Robbery Squad

cop shoppe

in Abuja.

"In the confusion that ensued, about 30 suspects in the detention facilities of (the squad) broke out of the cells and attempted to escape," a police statement said.

"Tactical and coordinated efforts to re-arrest the fleeing suspects yielded instant results. So far, 25 of the suspects have been re-arrested, while five suspects originally being held in relation to robbery related offenses are currently

on the lam

."

It added that "no explosive or IED-related materials were used in the botched attack."

Members of Boko Haram have carried out scores of attacks in northern and central Nigeria, including against

cop shoppe

s and sometimes with the intent of freeing tossed in the calaboose
Drop the rod and step away witcher hands up!
members.

An Agence

La Belle France

Presse journalist who visited the scene saw the main gate outside the police unit heavily guarded, including two armored vehicles, six police trucks and more than a dozen armed

coppers

.

It was not immediately possible to determine whether the complex had suffered damage.

Posted by: Fred || 11/27/2012 00:00 || Comments || Link || E-Mail|| [336074 views] Top|| File under: Boko Haram
Arabia
Authorities Defuse Mine near Pilots' Residence in Aden
[Yemen Post] Explosives experts defused on Sunday an anti-tank mine, T-62, that was placed near the residence of the pilots in the Sheikh Othman district in Yemen's port city of Aden, the official news agency Saba reported.

The mine was connected to electrical wires and a stick watch and the authorities are investigating, it said.

Separately, the security authorities in the same district found three RPGs thrown at the 22 May stadium amid alarming security disorder in key Yemeni cities including the business capital of Aden.

In Hadramout


...the formerly independent Qu'aiti state and sultanate, annexed by Communist South Yemen in 1968, encompassing a region along the Gulf of Aden, extending eastwards to the borders of the Dhofar region of Oman. The people are called Hadhramis and speak Hadhrami Arabic. The city Tarimis estimated to contain the highest concentration of descendants of the Prophet Muhammad (PTUI) anywhere in the world, approximately seven in every square yard...


, the security authorities in Sayoun seized 79 kg of external hashish, of the type so called the red gold, Saba said.

The stash was found inside a car, it said, adding the suspects who were driving the car aimed their guns at the forces observing a checkpoint when checked and

bravely ran away

.

After a short hunt, the two suspects were tossed in the slammer
... anything you say can and will be used against you, whether you say it or not...
Drugs trade has thrived in Yemen recent months, with large quantities seized mainly in southern and southeastern regions.

Also, the Yemeni government has formed a committee to investigate the deadly attack against Shiites while they were observing a religious day outside Yemen's capital this week.

Four Shiites were killed and about a dozen others injured in the

kaboom

in Al-Geraf district.

Posted by: Fred || 11/27/2012 00:00 || Comments || Link || E-Mail|| [336061 views] Top|| File under: al-Qaeda in Arabia
India-Pakistan
Senior Pakistan TV anchor escapes car bomb plot
Islamabad (AFP) – A high-profile Pakistani journalist and television anchor escaped an assassination bid on Monday when police defused a bomb planted under his car in Islamabad, police and his channel said.

The device in a metal box was found stuck under the front passenger seat of Hamid Mir's car, city police chief Bani Amin said.

Mir, who hosts the Capital Talk evening show on Geo television and writes a column for the biggest-selling newspaper Jang, was criticised by the Taliban last month in the wake of the shooting of teenage activist Malala Yousafzai.

"It was in a tin box, there was half a kilo of explosives fitted with detonator," Amin told Geo News. He said officers have defused the bomb and are gathering evidence at the scene.

Mir was on his way to his office and the bomb was apparently planted when he stopped at a market, said Geo's Islamabad bureau chief Rana Jawad.

"It's a message to me as well as Geo and the journalist community in Pakistan," Mir told the television channel. "They want to stop us from speaking the truth but I want to tell them that we will not be deterred."

Posted by: Steve White || 11/27/2012 00:00 || Comments || Link || E-Mail|| [336062 views] Top|| File under:
Senior journalist Hamid Mir escapes bid on life
[Dawn] A senior Pak journalist and TV anchor escaped a bid
on his life Monday when the bomb disposal squad defused a bomb planted under his car in Islamabad, police and his channel said.

Hamid Mir, a senior Geo TV anchor was returning to his house in the capital and the bomb was apparently planted when he stopped at a market, Geo News reported.

The

bomb

in a metal box was found stuck under the front passenger seat of Hamid Mir's car, city police chief Bani Amin said.

The bomb disposal squad was immediately called, who successfully defused the bomb containing half a kilogram of

kaboom

, Geo News reported.

"It was in a tin box, there was half a kilo of explosives fitted with detonator," Amin told Geo News.

Mir was criticised by the Pak Taliban last month in the wake of the shooting of teenage activist Malala Yousafzai.

Intelligence officials said last month that an intercepted Taliban message suggested

jacket wallah

s had been assigned to attack journalists, with Geo at the top of the list of targets because of their coverage of the Malala attack.

"It's a message to me as well as Geo and the journalist community in Pakistain," Mir told the television channel. "They want to stop us from speaking the truth but I want to tell them that we will not be deterred."

Posted by: Fred || 11/27/2012 00:00 || Comments || Link || E-Mail|| [336062 views] Top|| File under: al-Qaeda in Pakistan
Israel-Palestine-Jordan
Israeli Army: Gunfire from Syria Hits Golan, no Injuries
Alternate headline: Syrian gunner faces wrong way, almost misses the broad side of a mountain.
[An Nahar] Gunfire from Syria hit the Israeli-occupied Golan Heights overnight close to an Israeli military vehicle monitoring the ceasefire line but causing no injuries, the military said on Monday.

"There was gunfire near an Israeli military vehicle which was driving along the security fence," a military spokeswoman said, adding the incident had occurred late on Sunday.

But she said troops in the area had not returned fire as they have done on previous occasions.

Such incidents have occurred with increasing frequency in the past few weeks as violence from the civil war in Syria spills across the ceasefire line.

Posted by: Fred || 11/27/2012 00:00 || Comments || Link || E-Mail|| [336061 views] Top|| File under: Govt of Syria
Israeli Troops Shoot Dead 'Gaza Attacker'
[An Nahar] Israeli forces on Monday shot and killed a man who infiltrated from

Gazoo

, broke into an Israeli home and stabbed a woman, an army spokeswoman said.

"A suspect from the

Gazoo

Strip infiltrated the community of Sde Avraham and stabbed a woman inside her home. She was lightly injured," the spokeswoman told Agence

La Belle France

Presse.

Soldiers and security officers arrived on the scene and began pursuing a suspect, she said.

"They asked him to stop but he didn't. He then started approaching the soldiers in a threatening manner," she said.

"They asked him again to stop but he failed to comply. They fired at him and killed him. According to the initial investigation, the incident is of a terrorist nature."

It was not immediately clear how the man had infiltrated the

Gazoo

border, which is patrolled by Israeli troops who also enforce a buffer zone that is off-limits to Paleostinians within the

Gazoo

Strip.

Posted by: Fred || 11/27/2012 00:00 || Comments || Link || E-Mail|| [336064 views] Top|| File under: Hamas
Syria-Lebanon-Iran
Syria Rebels Seize Dam, Limit Aleppo Access
[An Nahar] Rebel fighters seized control of a key dam on the Euphrates river in northern Syria, limiting the army's overland access to the battleground city of Aleppo


...For centuries, Aleppo was Greater Syria's largest city and the Ottoman Empire's third, after Constantinople and Cairo. Although relatively close to Damascus in distance, Aleppans regard Damascenes as country cousins...


to a single route, a monitoring group said on Monday.

"The capture of the Tishrin dam is very important. It means that the army basically has only one road left to Aleppo," said Rami Abdel Rahman, director of the Syrian Observatory for Human Rights.

"The highway crossing over the Tishrin dam was the last main route from Raqa province (northeast) under regime control. Now it is impassable," the head of the monitoring group told AFP by phone.

With the overnight capture, the rebels now hold sway over a wide expanse of territory between the two provinces bordering Turkey which backs the revolt against
Hereditary President-for-Life Bashir Pencilneck al-Assad


Despoiler of Deraa...


The other main route from Raqa to Aleppo passing through the town of Al-Thawra further south along the Euphrates is dotted with both regime and rebel checkpoints, Abdel Rahman noted.

He pointed out there is another small bridge to the north of Tishrin dam but the road is winding and difficult.

The army must now rely on the Damascus


...The capital of Iran's Syrian satrapy...


-Aleppo highway to bring men and equipment to Syria's embattled commercial hub, where fighting is at a stalemate after months of deadly urban combat.

"The stretch from Damascus to Maaret al-Numan is government-held," said Abdel Rahman. "The rebels control Maaret al-Numan, though not the highway that passes alongside it. From there to Aleppo, no one is in control."

The regime also has a parallel military road at its disposal, but this is a rugged and challenging route, Abdel Rahman said. "If the main road takes you 10 hours, this will take four times as long."

Videos posted on the Internet show about a dozen rebel fighters in military fatigues walking at night on a road crossing the Tishrin dam.

The strategic advance came after several days of

festivities

and a siege of the dam by the

beturbanned goon

s, according to the Observatory and residents, with the military responding with air strikes.

Posted by: Fred || 11/27/2012 00:00 || Comments || Link || E-Mail|| [336061 views] Top|| File under: Govt of Syria
Who's in the News
27
[untagged]
6
Arab Spring
3
Govt of Iran
2
al-Qaeda in Arabia
2
Taliban
2
Govt of Syria
1
Boko Haram
1
al-Qaeda
1
Govt of Pakistan
1
Govt of Sudan
1
Hamas
1
Houthis
1
Islamic Jihad
1
al-Qaeda in North Africa
1
TTP
1
al-Qaeda in Pakistan
1
Ansar Dine
Bookmark
E-Mail Me
The Classics
The O Club
Rantburg Store
The Bloids
The Never-ending Story
Thugburg
Gulf War I
The Way We Were
Bio
Merry-Go-Blog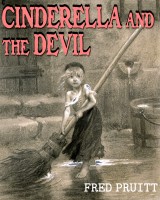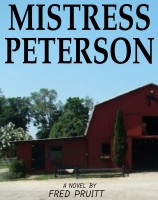 On Sale now!


A multi-volume chronology and reference guide set detailing three years of the Mexican Drug War between 2010 and 2012.

Rantburg.com and borderlandbeat.com correspondent and author Chris Covert presents his first non-fiction work detailing the drug and gang related violence in Mexico.

Chris gives us Mexican press dispatches of drug and gang war violence over three years, presented in a multi volume set intended to chronicle the death, violence and mayhem which has dominated Mexico for six years.
Click here for more information


Meet the Mods
In no particular order...


Steve White
Seafarious
tu3031
badanov
sherry
ryuge
GolfBravoUSMC
Bright Pebbles
trailing wife
Gloria
Fred
Besoeker
Glenmore
Frank G
3dc
Skidmark



Better than the average link...



Rantburg was assembled from recycled algorithms in the United States of America. No trees were destroyed in the production of this weblog. We did hurt some, though. Sorry.
3.238.118.27

Help keep the Burg running! Paypal: