Arabia
Dead terr was mastermind of compound attack
A Saudi militant killed in a recent shootout with security forces plotted last November's attack on an expat housing complex in the capital in which 17 people died, an interior ministry official said Sunday. "Issam Sideek Qassim Mubaraki has been wanted for security matters" since 2003, for being linked to the "deviant group," a term used to refer to al-Qaeda sympathisers in Saudi Arabia. Mubaraki was killed on Saturday when he was spotted by security forces and his car surrounded in the Red Sea port of Jeddah. "He participated in plotting the criminal attack on Al-Muhaya compound (west of Riyadh) housing complex last November," the official SPA agency quoted him as saying. The Nov 8, 2003 car bomb attack on a residential compound in western Riyadh killed 17 people and wounded more than 120, most of them expatriates of other Arab states.

The official confirmed earlier reports that another suspect was arrested in the shootout in Jeddah's Al-Jamiaa neighbourhood. Police found a cache of arms in the car, including a revolver, two automatic weapons with 11 magazines, more than 400 bullets and three hand grenades.
Posted by: Fred || 11/29/2004 8:47:07 PM || Comments || Link || E-Mail|| [6458 views] Top|| File under:
Defense appeals for bail; Not guilty pleas in jihadist trial
All except one of the accused, in the so called 'Jihadists in Iraq' case denied charges against them in the Criminal Court Sunday. One man identified only as Z.N. admitted to possessing an unlicensed pistol. This came when the court, presided by Judge Adel Al-Huwaidi, looked into 'Jihadists in Iraq' case filed against 22 Islamists. During the session, two of the suspects - M. Al-Mutairi and A. Al-Shimmari - were brought from the Central Prison, while four other suspects, identified as M.L. Al-Mutairi, F.A. Al-Mutairi, D.A. Al-Zahamil and Z.N. Al-Enezi attended the session with their lawyers. Attorney Osama Al-Munawer, lawyer for ten suspects, requested the court to release the two men who are in detention saying they are Kuwaitis and there is no chance of them escaping from the country because a travel ban has been imposed on them. However, the court did not respond to this request and adjourned the hearing to Dec 12, 2004 to give chance for the defence lawyers to prepare their argument.Some of the accused are charged with helping Kuwaiti youths to travel to Iraq to join the Abu Musaab al-Zarqawi forces to fight a holy war against the US forces while others are charged with collecting money to fund jihad activities against the US forces in Iraq. Yet, some others are charged with possessing unlicensed arms and ammunition.
Posted by: Fred || 11/29/2004 8:28:37 PM || Comments || Link || E-Mail|| [6457 views] Top|| File under:
Kuwaiti cleric's jail term upheld
Kuwait's appeals court yesterday upheld a two-year suspended jail sentence against a leading Kuwaiti cleric for publicly opposing the country's support for the US-led war on Iraq last year, his lawyer said. "The judge upheld the criminal court's verdict issued on June 19" against Hamed Al Ali, the former secretary general of the hardline Salaf Movement, Osama Al Munawer said. "He rejected the appeal launched by the public prosecution which called for jailing my client," he added.

The appeals court also supported another court order that Ali pay 1,000 dinars ($3,400) and maintain good conduct for two years after being accused of challenging the emir's constitutional rights, Munawer said. Ali was additionally charged with calling for demonstrations and meetings without obtaining a licence. The charges were based on Ali's fatwa, or religious edict, which stated that "any backing by a Muslim country of foreign troops in attacking another Muslim state contravenes Islamic teachings", in reference to Kuwait's support for the invasion of Iraq in March 2003 which toppled president Saddam Hussein. The verdict is final unless the public prosecution appeals to the supreme court.
Posted by: Dan Darling || 11/29/2004 1:14:02 AM || Comments || Link || E-Mail|| [6458 views] Top|| File under:
Kuwaiti trial opens for 22 accused of links to Iraq militant group
Twenty-two men suspected of links to a group of Islamists recruiting anti-US fighters for Iraq went on trial in Kuwait City on Sunday, legal sources said. Two of the suspects are in police custody, 16 were released on a wholly inadequate 300-dinar (1,000-dollar) bail and four are still at large, including Khaled al-Dossari, spokesman for the Association of Victims of Torture and Arbitrary Arrest. Twenty of them are Kuwaiti, including three teenagers, one is a Saudi and one a Palestinian stateless Arab. All are charged with taking part in an aggressive act against a friendly country, raising funds for Islamist activists engaged in fighting US-led forces in Iraq and illegal possession of weapons. Six suspects who attended the overcrowded hearing denied the charges against them.
The judge turned down a request by defence lawyers to release the two still in prison. Legal sources said the pair were recently extradited by Syria where they were arrested attempting to cross into Iraq.


"Yer honor, my clients are in no way a flight risk! Why, the border guards knew exactly where to find them!"

The session was adjourned until December 12. The suspects were arrested in a crackdown carried out by Kuwaiti security forces since July after Syria extradited four Kuwaitis, including the three teenagers. Two of the teenagers are charged with having travelled to the Iraqi flashpoint city of Fallujah to fight US forces. The third was arrested by Syrian security forces just before trying to cross into Iraq.


He was going to see the pyramids.
Posted by: Steve White || 11/29/2004 12:00:00 AM || Comments || Link || E-Mail|| [6460 views] Top|| File under:
Caucasus/Russia/Central Asia
Blasts rock Kazakh ruling party headquarters
Two powerful blasts rocked the headquarters of President Nursultan Nazarbayev's ruling Otan (Fatherland) party in Almaty's busy central district Sunday evening, a spokeswoman for the Emergencies Agency said. Reuters witnesses heard the two blasts one after another with an interval of around 5 minutes. The headquarters' building sits on a busy thoroughfare in the center of Kazakhstan's commercial capital. "As far as we know, the blasts have hit the Otan headquarters," the spokeswoman said, declining to give details. Alexander Pavlov, an Otan deputy chairman, confirmed to Reuters that the headquarters had been hit by explosions but declined to comment further.

It was not immediately clear what had caused the blasts, though the area was quickly swarming with special forces and plain-clothes officers, who cordoned off the 3-storey building. In September, the Otan party and its allies won all but one of the seats in parliamentary elections that the Organization for Security and Cooperation in Europe (OSCE) said were marred by intimidation and fell short of democratic standards. The lone opposition deputy has since resigned to protest at what he called a rigged and falsified poll.

Earlier this month, Kazakhstan said it had broken up a network of Islamic militants linked to al Qaeda who trained suicide bombers and planned a "terrorist act" against a top official in neighboring Uzbekistan. Some members of the group, calling itself Jamaat of Central Asian Mujahideen, participated in violent attacks on police and foreign embassies in Uzbekistan which claimed more than 50 lives earlier this year, the KNB security services said.
Posted by: Dan Darling || 11/29/2004 4:49:57 PM || Comments || Link || E-Mail|| [6457 views] Top|| File under:
Europe
British arms dealer faces investigation over his sales to Sudan
The [UK] government has ordered an investigation into the activities of an arms dealer exposed by The Scotsman last week for attempting to sell aircraft and weapons to the Sudanese government. The British businessman, John Knight, admitted that he tried to broker a deal to supply Antonov planes - of a type used by the Khartoum regime to bomb its own people in Darfur - and large numbers of other weapons at a time when the ethnic cleansing in Darfur was at its height. Now an investigation has been ordered into whether he should face criminal prosecution...In an interview with The Scotsman on 18 November, the arms dealer said that as weapons had been supplied to Hitler he saw no issue in selling arms to Khartoum. He had been asked to supply 130mm field guns, T72 main battle tanks, multiple rocket launchers and semi-automatic pistols, and although these weapons were ultimately caught by the Export Control Act, he did supply Antonov AN26 transport planes. He said that he believed they would be used to drop aid. "These planes, of course, can be fitted with bomb racks."
Posted by: Seafarious || 11/29/2004 10:00:22 PM || Comments || Link || E-Mail|| [6457 views] Top|| File under:
Home Front: WoT
Al-Qaeda deputy in new tape
Ayman al-Zawahri, al-Qaeda's deputy leader, has appeared on a video shown by the Arab satellite channel, al-Jazeera.

In the tape he vows "to continue fighting [the US] until the last hour".

The video appeared to have been recorded before the US elections.

"Vote whoever you want, Bush, Kerry or the devil himself," Zawahri declared. "What concerns us is to purge our land from the aggressors"

The broadcast follows Osama Bin Laden's own contribution to the US election, which was released only a few days before the vote on 2 November.

The al-Qaeda leader told Americans: "Your security is not in the hands of Kerry, Bush or al-Qaeda. Your security is in your own hands."

'Nation of patience'

In the latest tape, Zawahri, wearing glasses and a white turban, sits in front of a brown background, with a rifle at his side.

A spokesman for al-Jazeera said the tape received on Monday lasted eight minutes, but the channel had decided only to show the parts it considered newsworthy.

In it, Zawahri said: "I have a final piece of advice for America that I must give. You must choose between two ways of behaving towards Muslims.

"Either you deal with them on the basis of respect and mutual interest or you treat them as easy prey."

"But you must know that we are a nation of patience and perseverance... We are a nation of patience and we will continue fighting you [the US] until the last hour."
Posted by: tipper || 11/29/2004 10:07:43 PM || Comments || Link || E-Mail|| [6457 views] Top|| File under:
Sri Lanka
LTTE threat seen as a pressure tactic
Yeah, I'd call threats of war and devastation a pressure tactic...

A Tamil Tiger threat to resume civil war is a pressure tactic to push the Sri Lankan government to open discussions on their demand for self-rule, analysts and diplomats say, playing down fears of a return to hostilities. Reclusive rebel leader Velupillai Prabhakaran said on Saturday his feared Liberation Tigers of Tamil Eelam would have no alternative but to forge ahead with a two-decade war that has killed more than 64,000 people if a months-long deadlock on talks is not broken soon. "I don't see it as an ultimatum. I don't think it's anything to get alarmed about," said Rohan Edrisinha, a political analyst with independent think-tank the Centre for Policy Alternatives in Colombo. "I look at it as the Tigers telling the government to get its act together," he said. "I don't think anyone will deliberately resume hostilities."

In a strongly worded annual address to remember the Tigers' war dead, Prabhakaran said the guerrilla group's patience had reached its limit and accused the government's Marxist coalition ally -- which is fiercely against rebel self-rule -- of blocking chances of peace. "If the government of Sri Lanka rejects our urgent appeal and adopts delaying tactics, perpetuating the suffering of our people, we have no alternative other than to advance the freedom struggle of our nation," he said in his annual policy statement from the rebels' northern stronghold on Saturday.
Continued on Page 49
Posted by: Dan Darling || 11/29/2004 1:11:39 AM || Comments || Link || E-Mail|| [6457 views] Top|| File under:
Syria-Lebanon-Iran
Al-Qaida suspect dies in custody
An al-Qaida suspect arrested last week has departed this vale of tears died of a heart attack while in the custody of Lebanese security officials. In his early 50s, Muhammad al-Khatib was among 10 people seized last week after government forces said they foiled a plot to blow up the Italian embassy in Beirut. The planned attack involved bombing the embassies of Italy and Ukraine - both members of the US-led force in Iraq - and assassinating Western diplomats and targeting security facilities. Al-Khatib was arrested along with another suspected member of the international network - Ahmad Salim Miqati.


How's he doing? Feeling a little peaked, is he?

Prosecutor General Adnan Addum said on Wednesday al-Khatib was "the head of al-Qaida organisation in Lebanon".


Wonder if he spilled any beans before he croaked?

He had been kept in a secret location, but the hospital where he died - Dahr Al-Bashiq - is situated in the north of Beirut. In his hometown of Majd al-Anjar in Lebanon's Bekaa Valley near the border with Syria, feelings were running high as hundreds of people gathered outside al-Khatib's house, witnesses said. Several hundred people began throwing stones and empty bottles at a Lebanese security post at the border, smashing windows, but an army patrol in the area did not intervene.
Protesters challenged the government's assertion that al-Khatib was an al-Qaida man, saying he was illiterate and did not have the means to contact anyone outside the country. "Ismail was in good health so how could he die of a heart attack. They surely must have killed him," said one resident, who declined to be named.
Posted by: Fred || 11/29/2004 8:19:34 PM || Comments || Link || E-Mail|| [6461 views] Top|| File under:
Iranian group training splodydopes for attacks in Israel and Iraq
The 300 men filling out forms in the offices of an Iranian aid group were offered three choices: Train for suicide attacks against U.S. troops in Iraq, for suicide attacks against Israelis or to assassinate British author Salman Rushdie.


"Sir, I'd like to take on option #3, but I warn you, it's going to take at least 30 years to pull it off."

It looked at first glance like a gathering on the fringes of a society divided between moderates who want better relations with the world and hard-line Muslim militants hostile toward the United States and Israel. But the presence of two key figures - a prominent Iranian lawmaker and a member of the country's elite Revolutionary Guards - lent the meeting more legitimacy and was a clear indication of at least tacit support from some within Iran's government.

Since that inaugural June meeting in a room decorated with photos of Israeli soldiers' funerals, the registration forms for volunteer suicide commandos have appeared on Tehran's streets and university campuses, with no sign Iran's government is trying to stop the shadowy movement.

On Nov. 12, the day Iranians traditionally hold pro-Palestinian protests, a spokesman for the Headquarters for Commemorating Martyrs of the Global Islamic Movement said the movement signed up at least 4,000 new volunteers. Mohammad Ali Samadi, the spokesman, told The Associated Press the group had no ties to the government.

And Iranian Foreign Ministry spokesman Hamid Reza Asefi told reporters recently that the group's campaign to sign up volunteers for suicide attacks had "nothing to do with the ruling Islamic establishment." "That some people do such a thing is the result of their sentiments. It has nothing to do with the government and the system," Asefi said.
Yet despite the government's disavowal of the group and some of its programs, there are indications the suicide attack campaign has at least some legitimacy within the government. The first meeting was held in the offices of the Martyrs Foundation, a semiofficial organization that helps the families of those killed in the 1980-88 Iran-Iraq war or those killed fighting for the government on other fronts. It drew hard-line lawmaker Mahdi Kouchakzadeh and Gen. Hossein Salami of the elite Revolutionary Guards. "This group spreads disease valuable ideas," Kouchakzadeh told AP.

"At a time when the U.S. is committing the crimes we see now, deprived nations have no weapon other than sending gullible young men off to martyrdom. It's evident that Iran's foreign policy makers have to take the dignified opinions of this group into consideration," said Kouchakzadeh, who also is a former member of the Revolutionary Guards.

Iranian security officials did not return calls seeking comment about whether they had tried to crack down on the group's training programs or whether they believed any of Samadi's volunteers had crossed into Iraq or into Israel.

In general, Iran portrays Israel as its main nemesis and backs anti-Israeli groups like Lebanon's Hezbollah. It says it has no interest in fomenting instability in Iraq and that it tries to block any infiltration into Iraq by insurgents - while pleading that its porous borders are hard to police.

Samadi described the movement as independent, with no ties to groups like al-Qaida. Despite its very public canvassing for volunteers, the group can be secretive. Samadi agreed only reluctantly to an interview and insisted it be held in the basement of an unmarked building in central Tehran - not the Martyrs Foundation offices. Samadi refused to identify any of his volunteers or the wealthy sympathizers who he says underwrote their efforts.
Asked to describe the training programs, he would say only that classes were sometimes held "in open spaces outside cities" but more often inside, away from prying eyes. Samadi claimed 30,000 volunteers have signed up, and 20,000 of them have been chosen for training. Volunteers had already carried out suicide operations against military targets inside Israel, he said. But he said discussing attacks against U.S. troops in Iraq "will cause problems for the country's foreign policy. It will have grave consequences for our country and our group. It's confidential."


"Nudge, nudge, wink, wink!"

As devoted Muslims, members of his group were simply fulfilling their religious obligations as laid out by Khomeini, he said. In his widely published book of religious directives, Khomeini says: "If an enemy invades Muslim countries and borders, it's an obligation for all Muslims to defend through any possible means: sacrificing life and properties." Samadi said: "With this religious verdict, we don't need anybody's permission to fight an enemy that has occupied Muslim lands in the last fourteen hundred years."
Posted by: Dan Darling || 11/29/2004 5:00:48 PM || Comments || Link || E-Mail|| [6457 views] Top|| File under:
Iraq-Jordan
Frenchies doing fine in captivity
New footage has emerged of two French reporters taken hostage in Iraq showing both men apparently well and in good spirits, the Sunday Times reported. Christian Chesnot and Georges Malbrunot, who marked their 100th day in captivity on Saturday, appear on a CD-Rom obtained by the paper, which said the recording was believed to have been made earlier this month. The two are the longest-held Western hostages in Iraq. Chesnot, 37, reportedly says he and Malbrunot are "here because there are security issues and investigations regarding our identities as we are journalists and the Islamic Army is doing the investigations." Speaking in Lebanese Arabic, he says they are being treated well by their captors, "although their hospitality is not like a five-star hotel."

"The behaviour of the Islamic Army has been very good. There is no violence involved. We eat three times a day and we get lots of tea and everything is available," he adds. Malbrunot, 41, also speaks on the film in French, telling his family he is well and the conditions are good, the paper said. It quoted Chesnot's brother, Thierry, as saying: "This is very good news indeed." Chesnot, a freelancer who works for Radio France Internationale, and Malbrunot, a freelancer for Le Figaro newspaper, were abducted along with their Syrian driver Mohammed al-Jundi while on their way to Najaf south of Baghdad. US troops found al-Jundi two weeks ago in Fallujah, when they attacked the rebel stronghold, and he subsequently said he had been separated from the two Frenchmen in September.


And we could see how well he was doing...
Posted by: Fred || 11/29/2004 8:31:15 PM || Comments || Link || E-Mail|| [6460 views] Top|| File under:
Suicide bomber kills 12 in western Iraq
A suicide car bomber blew up his vehicle outside a police station west of the Iraqi insurgent stronghold of Ramadi on Monday, killing at least 12 people and wounding 10, hospital officials said. Nazar al-Hiti, a local doctor, said 90 percent of the casualties were policemen, who had been queuing up to receive their salaries when the bomber struck. Insurgents have repeatedly targeted Iraq's fledgling security forces, and dozens of police stations have been attacked by suicide bombs over the past year.


Background noise in the WoT, unless you're one of the victims...
Posted by: Fred || 11/29/2004 8:24:30 PM || Comments || Link || E-Mail|| [6457 views] Top|| File under:
Terror Networks & Islam
Ayman vows fight will go on
AL-QAEDA'S deputy leader Ayman al-Zawahri said in a videotape broadcast overnight the terror group would continue to attack the US until Washington changed its policies toward the Muslim world. "We are a nation of patience and we will continue fighting you (US) until the last hour," Zawahri said in the excerpts of the tape aired on Arab television Al Jazeera. "Our final advice to America, although I know they will not heed it: You must choose between two methods in dealing with Muslims. Cooperate with them with respect and based on mutual interests or deal with them as free loot, robbed land and violated sanctity," he said.


I think we should try that free loot option, myself...

The latest video, in which Zawahri was wearing a white turban and sitting with an automatic rifle next to him, appeared to have been taped before the US presidential polls because he said it did not matter to al-Qaeda whether Americans chose President Bush or Democratic challenger John Kerry.
Posted by: Fred || 11/29/2004 7:41:24 PM || Comments || Link || E-Mail|| [6461 views] Top|| File under:
Iraq-Jordan
INTELLIGENCE OPERATIONS: A Game to Train Troops on Patrol
Link is only good for a time, so I'll post the relevant section.



November 29, 2004: The U.S. Army has again taken advantage of current video game technology to create a game that trains soldiers to more effectively collect information while patrolling. In Iraq, the army often runs hundreds of patrols a day. The problem has always been getting the troops well enough trained to detect useful information, and then promptly and accurately report it. The army is developing new battlefield communication and database systems to take the information and organize it for prompt and timely use. But the basic problem is whether or not the troops recognize what they see out there. A new army game, ES3 (Every Soldier is a Sensor Simulation), starts with the player, about to go on a patrol, getting a briefing on what to look for this time out. The settings for the game can be Southeast Asia or Iraq, and the "things to look for" are taken from actual experience in Iraq. It's a competitive game, with players racking up points for correctly spotting useful information (for example, a car that is rather too low to the ground could be carrying a load of explosives). Other useful items embedded in the game are the tactics used by hostile Iraqis to set up ambushes, or using lookouts to warn of an approaching patrol. The player has his weapon, a digital camera (a common tool on patrols) and the ability to talk to locals. The game was developed by Warner Brothers Online for less than a million dollars. The game will be available as a free (40 megabyte) download to any soldier. The game is particularly directed at reserve troops, who don't have as much access to patrol training as active duty soldiers.



Anyone got the link?
Posted by: Edward Yee || 11/29/2004 12:08:42 PM || Comments || Link || E-Mail|| [6459 views] Top|| File under:
7 explosive-rigged cars found in Baghdad mosque
A mosque raided by [Iraqi] security forces in southern Baghdad contained a workshop to rig suicide car bombs, with seven vehicles ready for terror attacks, an Iraqi Defense Ministry official said Sunday. [Iraq] National Guard forces raided the Sunni Muslim Al-Yassen Mosque in the Baghdad area of Abu Dshir on Saturday, said Gen. Saleh Sarhan. In addition to the seven cars, guardsmen found 30 rocket-propelled grenades, high-powered rifles, mortars and remote control detonators, Sarhan said. He said the mosque leader and 18 other people were detained. Anti-U.S. guerrillas used about 60 mosques in Fallujah, west of Baghdad, to stockpile weapons and provide cover during a U.S.-led offensive in the city earlier this month, the U.S. military said. One of the mosques was described as a general arms depot capable of equipping guerrillas across much of Iraq.
Posted by: Dan Darling || 11/29/2004 9:32:11 AM || Comments || Link || E-Mail|| [6458 views] Top|| File under:
Zarqawi may have shifted residence to Fallujah
Iraq's most feared terror group claimed responsibility Sunday for slaughtering members of the Iraqi security forces in Mosul, where dozens of bodies have been found. The claim raises fears the terror group has expanded to the north after the loss of its purported base in Fallujah. A statement posted on an Islamist Web site in the name of al-Qaida in Iraq, led by Jordanian terror mastermind Abu Musab al-Zarqawi, claimed responsibility for killing 17 members of Iraq's security forces and a Kurdish militiaman in Mosul, where insurgents rose up this month in support of guerrillas facing a U.S.-led assault in Fallujah...

Separately, al-Zarqawi's group claimed it detonated a car bomb near a U.S. military convoy in the Hamam al-Alil area, near Mosul. It said the blast destroyed an armored vehicle and damaged another. Although the claims were not verifiable, they raised fears that al-Zarqawi's organization had spread to Mosul, Iraq's third-largest city, 225 miles north of Baghdad. At least 43 suspected insurgents have been arrested as part of an ongoing operation to re-establish control of Mosul, a military statement said.

Elsewhere, a car bomb killed six people and injured five others in Samarra, 60 miles north of Baghdad. The blast occurred as a minibus drove past a school, police Maj. Qahtan Mohammed said. All the casualties were passengers in the minibus, he said. U.S. and Iraqi troops regained control of Samarra from insurgents during military operations in September but the city remains uneasy.
Continued on Page 49
Posted by: Dan Darling || 11/29/2004 1:22:58 AM || Comments || Link || E-Mail|| [6457 views] Top|| File under:
Mosul hard boyz fight from the shadows
These days, the violence in Iraq's third-largest city is more like The Sopranos than Black Hawk Down. About 40 dead bodies turned up across Mosul last week. Most of them had been bound and shot in the head in hit-man fashion, then left in public for local residents to see. Nearly a dozen of the dead were identified as members of Iraq's fragile security forces. Some of the others were contract workers for the U.S.-led coalition. Many are still unidentified. The message from insurgents to the public was simple: We're here, and we're watching.

Continued on Page 49
Posted by: Dan Darling || 11/29/2004 1:16:19 AM || Comments || Link || E-Mail|| [6458 views] Top|| File under:
Afghanistan/South Asia
US marines itching to hunt down Binny
The army guy was scattering handfuls of Osama bin Laden leaflets from his Humvee as the heavily-armed convoy bumped through a mudbrick village on the way to the Pakistan border. He nurtured the unlikely hope that somebody with information would find them lying in the road.

The leaflets, designed by a psychological operations team based at Fire Base Salerno, did not mention the $25-million reward but featured colour pictures of Bin Laden, Ayman Al-Zawahiri, his al-Qaeda deputy, and the one-eyed Mullah Omar looking like evil zombies from a horror film. The caption in Pushtun mocked them for drawing out a war that they could not win.

"Nobody really thinks Bin Laden is here in Afghanistan," said the soldier, whose job is to make friends with Afghan villagers in the hope of finding useful intelligence. "But a lot of people go to and fro across the border. Just maybe somebody who knows something we want to know will pick up a leaflet."

After six months in Afghanistan, Lima Company still hasn't been in a skirmish with the enemy, which is just over the Pakistan border - a border that they may not cross.
Continued on Page 49
Posted by: Dan Darling || 11/29/2004 1:50:11 AM || Comments || Link || E-Mail|| [6462 views] Top|| File under:
Taliban raid on aid group kills 3
A large group of suspected Taliban fighters heroically stormed the offices of an aid agency in southwestern Afghanistan on Sunday, killing three Afghan workers and wounding three security guards in its heaviest attack since the elections last month. A seventh man, also believed wounded, is missing and may have been kidnapped. The police said that about 5 a.m., 20 to 30 gunmen raided the office of the

Voluntary Association for the Rehabilitation of Afghanistan

in Dilaram, on the main road across southwestern Afghanistan. The gunmen entered the building and shot six of the group's employees. including a cook who is now missing, as they slept, said

Najmuddin Mojadeddi

, executive director of the group. He added that an Indian company building a road from Dilaram to Zaranj, on the Iranian border, was sharing the compound with his agency. Another man killed in the attack was working as a cook for the Indian company. The Taliban have attacked construction companies building roads and schools in the past, apparently in an effort to halt the progress of reconstruction.A Taliban spokesman, Abdul Latif Hakimi, who has often claimed responsibility for attacks in the past, said the Taliban were behind this latest attack, Reuters reported.
Continued on Page 49
Posted by: Dan Darling || 11/29/2004 1:12:56 AM || Comments || Link || E-Mail|| [6457 views] Top|| File under:
Israel-Palestine
Tunnel collapses in Gaza Strip
A TUNNEL said to be used by Palestinians to smuggle weapons collapsed today, briefly trapping two Israeli soldiers, Israeli media reported. Both soldiers were eventually rescued, the Haaretz daily's website reported. One soldier suffered moderate injuries. The circumstances of the collapse were not immediately clear. Palestinian militants frequently dig tunnels under Gaza's border with Egypt to smuggle weapons. In a tunnel collapse earlier this month, three Palestinians were briefly trapped before being rescued in a joint Israeli-Palestinian search operation. The army did not comment on today's incident.
Posted by: tipper || 11/29/2004 9:12:16 AM || Comments || Link || E-Mail|| [6459 views] Top|| File under:
Iraq-Jordan
The battle of Fallujah
Capt. Sean Sims watched artillery shells fall and explode in a blast of sand and rubble, close enough to hear but too far to see what they hit. It was Sims' first daylight look at the rebel-held city of Fallujah on Monday afternoon, just hours before he would lead his men deep into its heart. A Marine Harrier jet screamed overhead. A Mark-19 automatic grenade launcher nearby let loose - bomb-boom-boom - sending grenades to burst in the distance.

As commander of Alpha Company, of the 1st Infantry Division's Task Force 2-2, Sims drew a mission the U.S. military had sought to avoid since the start of the Iraq war: house-to-house fighting in an urban landscape that gave rebels many places to hide, significantly offsetting the superior firepower of U.S. troops while risking civilian casualties and vast property destruction. It would be the most intense urban combat for U.S. troops since the 1968 battle for Hue, in Vietnam. Sims' men would win the battle, yet no one would feel like celebrating. Killing the enemy, they learned, was sobering. More so was the loss of friends. Sims would not come back.


It would be interesting to sit down with some Ernie Pyle and see how these stories compare. It is interesting that all three stories start out focusing on an officer. I suspect the reporters simply cannot relate to the enlisted men and so gravitate to those closest to them. Interesting that they found two who died. I wonder if this means officers are disproportionatly casualties or if the embeds were placed in really forward units. Of course, we get the degredation of the effort by comparing it to Vietnam or Abrams shooting at youngsters in tennies. Overall, I get a very negative feeling from these articles, but that may be as much that combat is not often an uplifting experience as that the reporters are rooting for the other side.
Posted by: Mrs. Davis || 11/29/2004 8:47:37 AM || Comments || Link || E-Mail|| [6457 views] Top|| File under:
Afghanistan/South Asia
Turkish interests in Pakistan threatened by al-Qaeda
The Turkish Embassy has asked the government to increase security around its offices in Pakistani cities after receiving a threat of attack on Turkish interests from Al Qaeda after Ramazan, sources told Daily Times. In a letter to the Ministry of Foreign Affairs, the Turkish Embassy asked for tighter security around its diplomatic and consular missions in Islamabad and Karachi and honorary consulates in Lahore and Peshawar. Turkish diplomats have also expressed concern about the safety of Turkish nationals working in Pakistan, the sources said.

The Interior Ministry has directed the four provincial home secretaries, the provincial police chiefs, and the chief commissioner and police chief of Islamabad to take extra security measures for Turkish diplomats and interests, the sources added. Inam Ghani, superintendent of police and head of the Diplomatic Protection Department, said extra police officials have been deployed around the houses of Turkish diplomats living outside the diplomatic enclave. He said police patrols around the Turkish Embassy and diplomats' houses have been increased.
Posted by: Dan Darling || 11/29/2004 1:18:43 AM || Comments || Link || E-Mail|| [6457 views] Top|| File under:
Iraq-Jordan
Inside Fallujah's war
FALLUJAH, Iraq -- Captain Paul Fowler sat on the curb next to a deserted gas station. Behind him, smoke rose over Fallujah. His company of tanks and Bradley Fighting Vehicles had roamed the eastern third of the city for 13 days, shooting holes in every building that might pose a threat, leaving behind a landscape of half-collapsed houses and factories singed with soot. ''I really hate that it had to be destroyed. But that was the only way to root these guys out," said Fowler, 33, the son of a Baptist preacher in North Carolina. ''The only way to root them out is to destroy everything in your path." Two days later, Fowler's soldiers and the rest of Task Force 2-2, a reinforced battalion of the Army's First Infantry Division, were rolling back to their bases in cities to the east and north after lending the Marines their muscle to invade Fallujah. The job of heavy armor was largely done, and it was time for civil affairs troops to put the city back together. ''We get to make the mess, and they have to clean it up," Fowler said. ''Their job is a lot tougher than ours."

The battle of Fallujah this month pitted the world's most powerful military force against fighters in tennis shoes wielding homemade rocket launchers. Military planners had decided to use the blunt instrument of heavy armor against an insurgency that they acknowledge cannot be defeated by force alone -- betting that the blow to the guerrillas would outweigh the resentment stirred by the attack. So the job fell to the soldiers from Task Force 2-2, who were accompanied by a Globe reporter. Afterward, even as they took pride in their speed and sheer destructive power, grunts and officers alike reflected that their handiwork could cause a backlash -- and that the battle has yet to be won in the hearts of Fallujah's people. ''I think it's going to get hotter for a while, when people come back and see what we did," said Specialist Todd Taylor, 21.

US commanders gave the unit a contradictory task: Take back the city with minimal US casualties, but leave it as intact as possible. The latter proved difficult. To avoid booby traps and ambushes, battalion leaders told the men to fire at houses and buildings before entering them. That made for a trail of destruction. There was no way to know for sure if they were hurting noncombatants, even in a city where most residents had fled. The battalion commander, Lieutenant Colonel Paul Newell, said US forces could never apply a ''Fallujah method" to other insurgent hubs in Iraq, such as Mosul and Baqubah, where civilian life continues more normally amid rebel activity.
more here.
Posted by: God Save The World || 11/29/2004 12:32:49 AM || Comments || Link || E-Mail|| [6458 views] Top|| File under:
Hunting 'Satan' in Falluja hell
Lt Malcolm was a good chess player. He looked like any other young marines officer: skinny, shaven-headed, although with a quite beaky nose. Anyway, you could always pick him out. He would be the one with the chess board placed on an up-ended box of MREs (Meal Ready to Eat), working out moves. I got to know him a little bit, as his bunk was opposite mine. I would watch as he gave chess tips to those of his men who had not completely given in to poker or hearts.

About five hours into the battle, Lt Malcolm was killed.

He was the weapons officer in Alpha Company, 1st Battalion, 8th Marine Regiment, the unit I had joined as an "embed". Just before dawn, Alpha Company blew a large hole in an outer wall, and entered the police station right in the heart of Falluja. It was still pretty quiet then but as the sun rose the marines found themselves surrounded and under attack from all sides.

Lt Malcolm's squad went up on to the highest roof top they could find - but not higher than the two minarets on either side with snipers. There was a wall about 40cm (16in) tall for cover. Everyone tried to get close to it while bullets skipped across the paving stones. When he heard his men were in trouble - the men he'd been giving chess tips just the day before - Lt Malcolm came to get them.

As he ran onto the roof, one of the sniper's bullets hit his helmet, bouncing off. He kept going, and did not leave until he had shepherded all his men down. He was killed by the second bullet. It got him in the back, just below the flak jacket, as he jumped down the stairwell. He must have thought he was home free.


There was no hint of his extraordinary valour in the press release issued two days later. It said: "The Department of Defense announced today the death of two marines who were supporting Operation Iraqi Freedom."

"1st Lt Dan T Malcolm Jr, 25, of Brinson, Ga, died Nov 10 as a result of enemy action in al-Anbar Province, Iraq." The other dead marine in the press release was a Sgt David Caruso, who was not from our unit.

At the end of the day on which Lt Malcolm was killed, the 1/8 had taken between a quarter and a third of the killed and wounded for the entire force, across the entire operation. That was about five times their proportion of the attacking troops.

On Monday, the number of deaths for coalition forces stood at 51, with some 450 injured. These figures represent the coalition's worst losses in any battle in Iraq since the invasion. And the 1/8 still have 20% of those losses.

Lt Col Brandl, the 1/8's commander, came striding across the roof top, wearing wrap-around shades and a broad grin. A cigar was sticking out of one side of his mouth. Everyone else was moving around bent double. The marines called this building "Fort Apache" since in any particular direction you cared to look, someone was attacking them.

"What's our situation, Colonel?" I asked, a little nervous.

"Our situation is good," he said, pausing for a volley of gunfire. "The enemy is coming to us. And we're killing him." Col Brandl's insouciance as he strode around the battlefield - his battlefield - was a calculated act of leadership, designed to steady the nerves of the young marines around him.

I also detected a sense of relief in him. The planning was over. What would happen, would happen. It was up to his marines now. We had got a hint of the enormous stress on Brandl during the eve-of-battle briefing. For three hours, he and his men pored over slides stamped "Top Secret" and walked around a map of central Falluja drawn with marker pen on the floor of their operations room.

Our camera zoomed in close on Col Brandl while he was deep in thought - almost invading his privacy despite this being a very public space. We could see an insistent twitch below his right eye. He had had no sleep for a week and held the lives of hundreds of Americans and Iraqis in his hands. So he would look at a captain pointing a stick at the map on the floor and say things like: "I see an enemy vehicle laden with explosives coming up one of those routes.

"He's going to run one, two, four, five, however many he wants to, right into your flank.

"Once you've got that area isolated, the enemy is yours. It's coming in on your flanks I'm concerned about."

Col Brandl had a good turn of phrase for us journalists. This was one which got widely quoted: "You've got to remember, gents, that this enemy does not like to show his face.


"A lot of the marines that I've had wounded and killed over the past five months have been by a faceless enemy. But the enemy has got a face.

"He's called Satan. He's in Falluja. And we're going to destroy him."

But to his officers in the briefing he said: "There's nothing out there that will defeat us." Pointing to his head, then his heart, he went on: "What our marines, soldiers and sailors, and the Iraqi forces that we have with us, have going for them is not only what's up here [head], but what's in here [heart]. ... "This is a right fight for us, this is a good fight for us. And we're going to win it. And we're going to do it with professionalism and honour."

Lt Bahrns was one of the young officers in the briefing. When I asked about the massive amount of firepower the marines would bring to bear on Falluja, he said: "If there are civilians in there, they are non-combatants, then by no means do we want to hurt a woman or a child. "We're here to protect them, we're here to keep them safe and we're here to turn over Falluja back to them. It's just shoot the bad guys and take care of the civilians."

Lt Bahrns was leading a squad responsible for clearing the insurgents out of the very southern tip of Falluja. It was by now more than a week into the battle, the longest continuous period of urban, house-to house fighting since the Vietnam war.

Alpha Company were holed up in a house right on the edge of the desert. You could really see that the insurgents had nowhere else to go. Every night, though, the insurgents would attack, waiting until just after dark. Half an hour after sunset the first rocket propelled grenades made yellow streaks across the sky, and exploded just behind us.

The marine snipers would try to pick off the insurgents circling around the building. The next morning, we saw their bodies, splayed out at odd angles, already starting to bloat, the flies thick on their faces.


Lt Bahrns told me he had lost his machine gunner. The gunner had been first into a house, the lieutenant explained, and been shot and killed by those inside. The heavy gun was then pulled off the marine's body, and used to fire on the others in the squad outside the house.

There was a long battle. For three hours they could not even get the dead marine's body out. When the marines finally stormed the house, they found three other bodies inside, each holding weapons: two men, and a boy, "maybe 10 years old". You could tell that Lt Bahrns was sickened by this, almost in anguish. "They were shooting at my marines," he said. "What could we do?"

Throughout this entire week, we caught only two glimpses of civilians. One was a group with white flags running away. Another was a shell-shocked man who was brought into the marines' base on a stretcher after being found wandering the streets.

The marines saw many dead bodies - often being gnawed at by dogs in the streets - but they were all of fighters, even if in this one case the "fighter" was a child.

Paul Wood was embedded with the 1st Battalion of the 8th Marine Regiment during the battle of Falluja. His film was shown on Newsnight on BBC Two on Wednesday 24 November.
Posted by: God Save The World || 11/29/2004 12:21:18 AM || Comments || Link || E-Mail|| [6458 views] Top|| File under:
Marines Widen Their Net South of Baghdad
Through the scattered towns and along the dangerous roads of an area that one commander described as "kind of like the worst place in the world," U.S. Marines, British soldiers and Iraqi security forces are waging an offensive they say is vastly different from the urban warfare waged elsewhere in Iraq in recent weeks. Unlike the massive military push into the former insurgent stronghold of Fallujah, or similar assaults on Samarra or Mosul, the operation here in Babil province has involved few firefights. It consists mostly of gathering intelligence and launching raids on homes and suspected weapons caches. Insurgents here are not clustered in urban neighborhoods but scattered over wide areas of what many Iraqis call the "triangle of death."

"We have to go out and hunt them down," said Col. Ron Johnson, commander of the 24th Marine Expeditionary Unit, which is conducting Operation Plymouth Rock, so called because it started around Thanksgiving. Beginning on Tuesday, a combined force of more than 5,000 U.S., British and Iraqi troops has mounted raids in a region south of Baghdad that resulted in the detention of more than 130 people. Most recently, the troops have targeted the dusty town of Yusufiyah, where 856 projectiles were discovered, the U.S. military said. Officers say those numbers do not reflect the actual scope of the operation. U.S. military officials estimate that they could be fighting as many as 6,000 insurgents in the region, most of them disgruntled and unemployed local residents. Among them are said to be former members of the Republican Guard, a key element of Saddam Hussein's disbanded Iraqi military.

Johnson said the strategic importance of northern Babil stems from its geographic location along major transportation arteries that link Baghdad with southern Iraq and also extend west to Fallujah and beyond. "It's a natural line of drift" for insurgents, he said. "The problem is all roads lead to Latifiyah," Johnson said, referring to a town near the center of the region. At least 32 Iraqi civilians have been killed in the region in recent months, executed at illegal checkpoints the insurgents have set up, Johnson said. "These are bad guys," he said. "They don't care who they kill."
Continued on Page 49
Posted by: God Save The World || 11/29/2004 12:28:30 AM || Comments || Link || E-Mail|| [6459 views] Top|| File under:
Black Watch join speedboat raid to strike at insurgents
The Black Watch, US marines and Iraqi commandos launched a speedboat assault near the infamous "Triangle of Death" yesterday. In the biggest operation of its kind in Iraq, 130 men raced up the Euphrates to raid an area across from the Black Watch's base at Camp Dogwood that was believed to be a stronghold for insurgents. Soldiers from Black Watch's B Company took up defensive positions behind trees as they guarded the launch area. The boats then hurtled north, and Warrior fighting vehicles manned by the Black Watch and the Scimitar light tanks of the Queen's Dragoon Guards patrolled the west bank of the river to protect against mortar attacks and snipers. Within minutes of going ashore in the search area, the US and Iraqi forces found several caches of small arms and documents buried by a senior Saddam Hussein loyalist. They also discovered what appeared to be a partly decomposed human head inside a yellow plastic bag.
Posted by: Seafarious || 11/29/2004 10:10:46 PM || Comments || Link || E-Mail|| [6457 views] Top|| File under:
Who's in the News
80
[untagged]
Bookmark
E-Mail Me
The Classics
The O Club
Rantburg Store
The Bloids
The Never-ending Story
Thugburg
Gulf War I
The Way We Were
Bio
Merry-Go-Blog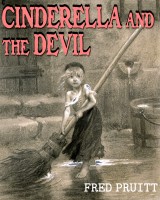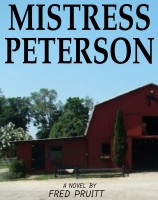 On Sale now!


A multi-volume chronology and reference guide set detailing three years of the Mexican Drug War between 2010 and 2012.

Rantburg.com and borderlandbeat.com correspondent and author Chris Covert presents his first non-fiction work detailing the drug and gang related violence in Mexico.

Chris gives us Mexican press dispatches of drug and gang war violence over three years, presented in a multi volume set intended to chronicle the death, violence and mayhem which has dominated Mexico for six years.
Click here for more information


Meet the Mods
In no particular order...


Steve White
Seafarious
Pappy
lotp
Scooter McGruder
john frum
tu3031
badanov
sherry
ryuge
GolfBravoUSMC
Bright Pebbles
trailing wife
Gloria
Fred
Besoeker
Glenmore
Frank G
3dc
Skidmark
Alaska Paul



Better than the average link...



Rantburg was assembled from recycled algorithms in the United States of America. No trees were destroyed in the production of this weblog. We did hurt some, though. Sorry.
3.238.117.56

Help keep the Burg running! Paypal: