Africa North
Egyptian Islamist figures slam protests at presidential palace
[Al Ahram] Essam El-Arian, deputy chairman of the

Moslem Brüderbund

's Freedom and Justice Party (FJP), slammed protesters taking part in Tuesday's demonstrations in statements to Al-Ahram's Arabic-language news website.

"These are the people who reject the results of the March 2011 referendum and who want to overthrow the president in order to establish a presidential council," El-Arian said. He added that the protesters were "from the elite class, faraway from the street," stressing that "the final word would be with the Egyptian people."

Secretary-General of the

Moslem Brüderbund

's guidance bureau Mahmoud Hussein told Al-Ahram's Arabic-language news website that the protesters consisted of "small groups with no political weight whatsoever and whose numbers do not exceed 2,000 protesters."


"Who are you going to believe, me or my lying eyes?"

Hussein stressed that all Egyptians enjoyed the right to peaceful protest, but asserted that certain elements of the opposition were insistent on using violent means -- including attacks on security forces -- to express their opinions.

From Port Said, former FJP MP and leading Brotherhood member Akram El-Shaer also criticised protests in Port Said on Tuesday. "They are only about 75 protesters," El-Shaer said in televised comments.

According to news reports, however, a couple of thousand people protested in Port Said near the headquarters of the

Moslem Brüderbund

and even torched effigies depicting the Brotherhood's supreme guide and President Morsi.

The

Moslem Brüderbund

's guidance bureau reportedly held a meeting on Tuesday to discuss the impact of Tuesday's rallies, according to news reports.

Posted by: Fred || 12/05/2012 00:00 || Comments || Link || [336073 views] Top|| File under: Arab Spring
Brotherhood figure: Less than 2000 outside Egypt's presidential palace
[Al Ahram] Secretary-general of Egypt's Muslim Brotherhood says number of demonstrators outside presidential palace for Tuesday rally against draft constitution doesn't exceed 2000


Then his lips fell off.




Were they committing suicide at the gates?
Posted by: Fred || 12/05/2012 00:00 || Comments || Link || [336084 views] Top|| File under: Arab Spring
Hundreds of thousands besiege Egypt's presidential palace to protest draft constitution
[Al Ahram] Hundreds of thousands of protesters gathered at Egypt's presidential palace and in Tahrir Square Tuesday to protest a draft constitution and a recent decree by President Mohamed Morsi giving him sweeping powers.
"This constitution is all wrong. It violates freedoms and was only created by the Brotherhood and Salafists


...Salafists are ostentatiously devout Moslems who figure the ostentation of their piety gives them the right to tell others how to do it and to kill those who don't listen to them...


for their own benefit," said Hanan Sabri, a housewife, as she walked to Tahrir Square, the site of mass protests against the recently issued draft constitution.

The Constituent Assembly, which wrote the draft charter, is accused of having been dominated by the

Moslem Brüderbund

– from which President Morsi hails – and Salafist groups. The assembly has also been marred by several withdrawals, including by representatives of the Coptic Church, labourers, journalists and farmers.

The draft constitution itself is seen by critics as unrepresentative of Egyptians

on the lam

and as falling short on the freedoms and social benefits called for in the 25 January Revolution. Many articles are also criticised for being vague.

"There is an article that states that society should be 'self-critical.' What does that mean? It means that we'll find people bothering us for not liking what we wear," added Sabri.

The draft constitution was rushed through in a final marathon session during which it was approved by assembly members, cutting short an additional two-month period set aside for discussion of its contents. Morsi was then presented with the document, after which he announced it would be put to a nationwide referendum on 15 December.

Thousands gathered in Tahrir Square on Tuesday while hundreds of thousands made their way to the presidential palace in Cairo's Heliopolis district to voice opposition to the draft charter.

Two major marches from the Abassiya and Madinet Nasr districts close to Heliopolis brought the bulk of protests to the door of the palace. Another rally from Ain Shams University merged with a rally from Rabaa Al-Adawaiya.

The marches began at 4pm and maintained a peaceful nature, with protesters chanting 'Down with Morsi, down with the rule of the Supreme Guide,' as they snaked through the streets leading to the palace.

Amany Moussa – walking in the Madinet Nasr rally, which was launched from the Rabaa El Adaweya Mosque – complained that Egypt had finally seen some stability in recent months, but Morsi's constitutional decree had again led to violence.

Before a date for the constitutional referendum was set, the president had issued a constitutional declaration that shields his decisions from judicial oversight and protects the Constituent Assembly and Shura Council from dissolution by court order.

The declaration was deemed "dictatorial" by the opposition, which filled Tahrir Square twice in protests last week.

Islamist forces then held a rival protest on Saturday in defence of Morsi's decree. Dubbed the "Day of Legitimacy and Sharia," hundreds of thousands of Islamists gathered at Cairo University to back the president.

"I know he's an elected president, but I think he lost his legitimacy," Moussa said.

"There are various articles in the constitution that violate the values of the Egyptian revolution, especially articles allowing civilians to be put on trial in military courts," she said.

"This is the first time I join a protest," Ahmed Ibrahim, another protester at the rally, told Ahram Online. "I am so angry, I feel that the

Moslem Brüderbund

are dominating everything and taking complete control of the country."

Participating in the Abassiya march that set out from Cairo's Al-Nour Mosque, Shaimaa – an independent activist in her twenties – travelled from Suez to join the march to denounce Morsi's constitutional declaration.

"We are here to attend the protest; we've taken part in all major protests happening in Cairo since the 25 January Revolution," she said, as she arrived with thousands of others in the vicinity of the presidential palace.

Like Ibrahim, Shaimaa condemned the recently finalised draft constitution as being "a constitution made only for the

Moslem Brüderbund

."

Shaimaa added that she came only to protest peacefully, but intended to stay if any protesters were assaulted.

As protesters reached the presidential palace, they were met with a cordon of barbed wire and security personnel. A few minutes later, teargas was fired from the security side, although soldiers later retreated, opening the way in Merghany Street for protesters to pass.

As they approached the main gate, protesters chanted, "The people want to topple the regime," and, "We will not leave, he will leave."

"Down with the Supreme Guide [of the

Moslem Brüderbund

]," they yelled, while waving Egyptian flags and banners that read: "We reject splitting the country in two using religion," and, "We reject the constitutional declaration."

Protesters also waved flags bearing the images of slain protesters, including Sheikh Emad Effat – who died during

festivities

between military police and protesters during a December 2011 sit-in – and Sayid Belal, a Salafist activist tortured to death in 2010 under the ousted Mubarak regime.

Challenges face the looming constitutional referendum, as Egypt's Judges Club announced it would boycott the poll – and refrain from supervising polling stations as it usually does – to protest what it calls Morsi's "power grab" decree, which they say impinges on its independence.

In reaction to the Judges Club stance, Egypt's Supreme Judicial Council announced on Monday that it would allocate judges and members of the prosecution to supervise the referendum despite the strike action.

Tuesday evening also witnessed protests in Alexandria, Mansoura, Mahalla, Hurghada, Luxor, Assiut, Minya and Ismailia against the draft constitution and constitutional declaration. According to activists, thousands of protesters took the streets in huge rallies in Alexandria.

Posted by: Fred || 12/05/2012 00:00 || Comments || Link || [336118 views] Top|| File under: Arab Spring
Egypt's National Salvation Front issues demands for President Morsi
[Al Ahram] After Tuesday's mass protests, Egypt's National Salvation Front has agreed on three main demands to be put before President Mohamed Morsi to be met before Friday.
The National Salvation Front is a recently-formed umbrella group led by former presidential candidates Hamdeen Sabbahi and
Jerry Lewis doppelgänger Amr Moussa


... who was head of the Arab League for approximately two normal lifespans, accomplishing nothing that was obvious to the casual observer ...


, along with reform campaigner Mohamed ElBaradei


Egyptian law scholar and Iranian catspaw. He was head of the IAEA from December 1997 to November 2009. At some point during his tenure he was purchased by the Iranians. ElBaradei and the IAEA were jointly awarded the Nobel Peace Prize for something in 2005. After stepping down from his IAEA position ElBaradei attempted to horn in on the 2011 Egyptian protests which culminated in the collapse of the Mubarak regime. ElBaradei served on the Board of Trustees of the International Crisis Group, a lefty NGO that is bankrolled by the Carnegie Foundation, the Ford Foundation, the Bill & Melinda Gates Foundation, as well as George Soros' Open Society Institute. Soros himself serves as a member of the organization's Executive Committee.


The front -- which includes the Constitution Party, the Egyptian Popular Current, the Social Democratic Party and the Socialist Popular Alliance Party, amongst others -- will demand that Morsi's recent constitutional declaration be reversed; that the constitutional referendum slated for mid-December be scrapped; and that a new Constituent Assembly be drawn up to draft a constitution "more reflective" of the popular will.

The current constitutional draft was written by an assembly that critics say is dominated by Islamists after repeated walkouts by non-Islamist groups, including the Coptic Church, human rights


When they're defined by the state or an NGO they don't mean much...


activists and workers', farmers' and journalists' representatives.

Posted by: Fred || 12/05/2012 00:00 || Comments || Link || [336063 views] Top|| File under: Arab Spring
Bangladesh
One killed as Bangladesh opposition protests against 1971 war crime trials
[Dawn] Police in Bangladesh's capital fired tear gas and tossed in the slammer
You have the right to remain silent...
dozens of protesters as the nation's largest Islamic party enforced a daylong strike that has shut schools and businesses across the country.

The opposition Jamaat-e-Islami
...The Islamic Society, founded in 1941 in Lahore by Maulana Sayyid Abul Ala Maududi, aka The Great Apostosizer. The Jamaat opposed the independence of Bangladesh but has operated an independent branch there since 1975. It maintains close ties with international Mohammedan groups such as the Moslem Brotherhood. the Taliban, and al-Qaeda. The Jamaat's objectives are the establishment of a pure Islamic state, governed by Sharia law. It is distinguished by its xenophobia, and its opposition to Westernization, capitalism, socialism, secularism, and liberalist social mores...
party called the strike to demand authorities halt trials of its top leaders on charges of crimes against humanity during the 1971 war against Pakistain in which the country got its independence.

Witnesses say several buses and three-wheel vehicles that tried to ignore Tuesday's strike were either vandalized or torched in the capital, Dhaka.

TV footage showed protesters clashing with police firing tear gas. About 50 protesters were reportedly arrested in Dhaka, reported the

News Agency that Dare Not be Named

.

Jamaat-e-Islami's top eight leaders are on trial for allegedly collaborating with the

Mighty Pak Army

in committing atrocities during the war. The party denies the charges, saying they're politically motivated.

Earlier on Monday, a teenage Jamaat activist was killed during

festivities

in which police fired live bullets to disperse crowds ahead of the nationwide strike, news agency AFP quoted officials as saying.

Local police chief Tariqul Islam told AFP that the cause of the activist's death was unclear while a medical official said the 18-year-old died after being admitted to hospital with a gunshot wound to the head.

The Jamaat-e-Islami member died on Monday night in violence in the northern town of Chirirbandar, 300 kilometres from the capital Dhaka.

"We fired seven rounds of live bullets, rubber bullets and tear gas shells," Islam, the local police chief, said.

Shihidul Islam, a nurse at Rangpur Medical College Hospital, said the activist died as he was brought to the clinic. "He has a bullet shot in his head," he told AFP.

About 20

coppers

were also injured in the

festivities

, the police chief said.

Posted by: Fred || 12/05/2012 00:00 || Comments || Link || [336065 views] Top|| File under: Jamaat-e-Islami
Europe
French police arrest two connection to Toulouse killings
[Times of Israel] French police on Tuesday announced that they had cooled for a few years
Yez got nuttin' on me, coppers! Nuttin'!
a man and a woman in connection with the Toulouse


...lies on the banks of the River Garonne, half-way between the Atlantic Ocean and the Mediterranean Sea. The Toulouse metropolitan area is the fourth-largest in La Belle France...


shootings in March, in which Mohammed Merah, a French-Algerian Islamist, killed a rabbi and three children at a Jewish school, several days after gunning down four French paratroopers in two separate attacks.

The man arrested Tuesday was picked up in the city of Albi in southern

La Belle France

, and the woman -- his ex-girlfriend -- was arrested in Toulouse, the prosecutor's office said. It released no other details. The two are suspected of providing Merah with logistical support and assistance in carrying out the attacks.

The Sipa news agency said the man is suspected of helping Merah obtain the scooter used in the attacks.

Merah was killed following a dramatic manhunt and a 30-hour standoff with police three days after the attack on the Jewish school.
Posted by: trailing wife || 12/05/2012 06:57 || Comments || Link || [336073 views] Top|| File under:
India-Pakistan
Christian charity worker shot in Pakistan: Police
[Al Ahram] Gunmen shot a female Christian charity worker from Sweden in Pakistain's eastern city of Lahore on Monday leaving her hospitalised, police said.


That's why Allah created them, after all.

Bargeeta Almby, 72, was returning from work when she was attacked by unknown assailants in the upmarket locality where she lives.


O brave Lions of Islam, attacking a little old lady!

"She was returning from her office and was attacked when she arrived in front of her home in the Model Town neighbourhood," Awais Malik, a senior police official told AFP.

Doctors said she was hit in the chest and was recovering in hospital.

"A bullet hit her in the chest. We have treated her and she is improving now," Ali Usman, a doctor at the hospital, told AFP.

No further details about the attack were immediately available.

Police and colleagues told AFP Almby is the managing director in Pakistain of Full Gospel Assemblies, which describes itself as a 'church fellowship' founded in the United States with congregations worldwide.

The organization runs charities in the country including a technical training institute, adult literacy centre and orphanage. Almby has lived in Pakistain for the past 38 years, according to police.

Considered Pakistain's cultural capital and close to the Indian border, Lahore is a city of eight million that in 2010 suffered a string of high-profile bombings blamed on Taliban and Al-Qaeda-linked

myrmidon

s.


How much longer do you s'pose that cultural thingy will last?

In August last year, a 71-year-old US development worker Warren Weinstein, was kidnapped after

gunnies

tricked their way into his Lahore home.


Yes, but he was Jewish, so that doesn't count -- it's like expecting a cat to restrain itself around uncovered meat.

Pak officials believe he is being held by Al-Qaeda and Taliban

Death Eaters

in Pakistain's lawless northwest.

In April, a British

Moslem

Red Thingy

worker was beheaded nearly four months after being kidnapped in the southwestern city of Quetta.
Posted by: Fred || 12/05/2012 00:00 || Comments || Link || [336063 views] Top|| File under: al-Qaeda in Pakistan
Cleric's killing sparks violence in Karachi
[Dawn] A teacher of a seminary was among at least seven people

rubbed out

in Bloody Karachi


...formerly the capital of Pakistain, now merely its most important port and financial center. It may be the largest city in the world, with a population of 18 million, most of whom hate each other and many of whom are armed and dangerous...


on Monday.

The killing of Mufti Mohammad Ismail off Abul Hasan Ispahani Road triggered violence in parts of Gulshan-e-Iqbal and at least five vehicles were torched and many others damaged in arson and armed attacks that brought life to a standstill in various areas.

Men on a

cycle of violence

intercepted Mufti Ismail when he was going to Madressah Ahsanul Uloom in the morning and shot him in the head, face and chest.

Charged youths carrying sticks and bricks took to the Rashid Minhas Road, University Road and Allama Shabbir Ahmed Usmani Road, blocked traffic and attacked vehicles and shops.—
Posted by: Fred || 12/05/2012 00:00 || Comments || Link || [336064 views] Top|| File under:
Religious scholar among seven killed in city
[Dawn] The early morning killing of a seminary teacher triggered violence in parts of Gulshan-e-Iqbal on Monday, when six other persons — two

coppers

, a Bloody Karachi


...formerly the capital of Pakistain, now merely its most important port and financial center. It may be the largest city in the world, with a population of 18 million, most of whom hate each other and many of whom are armed and dangerous...


Metropolitan Corporation officer and his young nephew and two young friends — were also

rubbed out

.


Bring that up next time somebody tells you 'violence never accomplishes anything.'


At least five vehicles were torched and many others damaged in random arson and armed attacks in different parts of the city, bringing life in various localities to a standstill.

The hours-long violence on Rashid Minhas Road, University Road and adjoining arteries made law-enforcement personnel disappear from the strife-hit zone. The police backed by the Rangers reappeared after more than two hours, when much damage had been done.

"A little after 8am, when

gunnies

on a
cycle of violence intercepted Maulana Mufti Muhammad Ismail near Jamia Majid Umar Farooq, off Abul Hasan Ispahani Road, when he was driving to Madrassah Ahsan-ul-Uloom," said Inspector Azhar Iqbal, the SHO of the Sachal

cop shoppe

.

"He routinely dropped his children at a seminary in Scheme 33 and drove to work when targeted by armed riders. Hit in the head, chest and face, he

was struck down in his prime

. The police found five casings of spent 9mm bullets at the scene. The body was later moved to the Jinnah Postgraduate Medical Centre."

Within an hour of his killing, charged youths carrying sticks and bricks took to the main Rashid Minhas Road and blocked traffic on the road and later also on University Road.

Within the next half hour five vehicles, including an ambulance of a charity, were set on fire on Rashid Minhas Road, University Road and Allama Shabbir Ahmed Usmani Road.

Bricks, sewerage pipes and other heavy objects were placed on all main exit and entry points of Gulshan-e-Iqbal town — that houses several commercial facilities and educational institutions. The traffic mess stretched to Hasan Square and Water Pump.

Miscreants damaged with sticks several vehicles lining up at CNG stations on Rashid Minhas Road and University Road. The intensity of the violence turned low only after the body of Mufti Ismail was moved to Madrassah Ahsan-ul-Uloom, where his funeral prayers were offered after Zuhar.

A number of shops were attacked on Rashid Minhas Road, Allama Shabbir Ahmed Usmani Road and University Road where traffic signals were also smashed. With violence moving from one block to another, parts of Gulshan-e-Iqbal and areas neighbouring Abul Hasan Ispahani Road reverberated with gunfire, causing immediate closure of shops and markets and compelling residents to stay indoors.

Associated with Madrassah Ahsan-ul-Uloom for the past 15 years as a senior faculty member, Mufti Ismail completed his education at the same seminary before moving to Al-Madinah International University for higher education.

Father of four, the slain

holy man

originally hailed from Pishin. Only last month, seven students of the same seminary were killed in an armed attack on a roadside teashop in Gulshan-e-Iqbal block 2.

Sindh IG Fayyaz Ahmed Leghari sought a report from the

Bloody Karachi

police chief on the killing of Mufti Ismail.

"The report should pertain to the overall security steps in the concerned zone and on the initial findings on a forensic basis," said a statement issued by the central police office. "The IG directed that there should be a joint patrolling of police and Rangers in sensitive areas of the city. He also called for picketing and snap checks and keeping an eye on

myrmidon

s. The IG directed that the security of Madaris, mosques and Imambargahs be beefed up."

Meanwhile,


...back at the chili cook-off, Chuck and Manuel's rivalry was entering a new and more dangerous phase...


in separate armed attacks a police inspector, a special branch constable and a KMC officer and his young nephew were killed, and two bullet-riddled bodies stuffed in gunny bags were found.

In Orangi Town, Sector 11½, 42-year-old Mahmood Alam and his 26-year-old nephew Jaseem Siddiqui were killed in an ambush. The police said that Mr Alam, the KMC's district officer who looked after the city's graveyard affairs, was attacked when he was driving his official hi-roof vehicle (GS-9940) with his nephew.

"Both victims were residents of the same sector," said Inspector Muhammad Sabir, the SHO of the Iqbal Market

cop shoppe

. "They were attacked near Sabri Chowk, a busy area. Witnesses said that

gunnies

after attacking the two in the van fired multiple shots into the air to scare people around and sped away."

A police officer in Korangi met the same fate when he was driving to the police post where he was recently posted as its 'in-charge'. Police said two masked men on a motorbike targeted 49-year-old Sub-Inspector Hidayatullah when he slowed down his car near Street 3 of Bilal Colony.

"He was hit by five bullets and

was struck down in his prime

," said an official at the Korangi Industrial Area

cop shoppe

. "He was recently posted as officer-in-charge of the 'R' police post within the remit of the Korangi Industrial Area

cop shoppe

after being transferred from the Qayyumabad police post."

The victim had been serving in the same Korangi town for the past 10 years at different

cop shoppe

s and in different capacities. Hailing from Shikarpur, he was actively involved in recent arrests of some suspected killers and criminals in Korangi.

"The police meanwhile registered an FIR (1044/2012) under Sections 302 (premeditated murder) and 34 (common intention) of the Pakistain Penal Code as well as Section 7 of the Anti-Terrorism Act against unknown suspects on a complaint of the victim's elder son," added the official.

Earlier, bodies of two young friends were found stuffed in gunny bags in the Sohrab Goth area. The victims were later identified as Tayyab Chaudhry and Mahmood-ul-Hasan — both in their mid-20s — who were hit by six and eight bullets, respectively, fired from a very close range, the police said.

"Both were residents of Rajput Colony in Gulshan-e-Iqbal," said Inspector Azhar Iqbal, the SHO of the Sachal

cop shoppe

. "There bodies were found at a truck stand near a storm drain passing under the Lyari


...one of the eighteen constituent towns of the city of Karachi. It is the smallest town by area in the city but also the most densely populated. Lyari has few schools, substandard hospitals, a poor water system, limited infrastructure, and broken roads. It is a stronghold of ruling Pakistan Peoples Party. Ubiquitous gang activity and a thriving narcotics industry make Lyari one of the most disturbed places in Karachi, which is really saying a lot....


Expressway bridge near the Sohrab Goth intersection. They had left home on Sunday afternoon to see some friends, but did not return."

Targeted attacks continued after sunset as

gunnies

in Orangi Town

rubbed out

a special branch constable when he was waiting for a friend outside his home.

"Armed men entered one of the narrow streets of Frontier Colony and stopped close to Murad Khan," said an official at the Pirabad

cop shoppe

. "Before he could comprehend the situation, one of the riders got off the motorbike, pulled out a .30-bore pistol and fired a single shot in his head from a very close range before running away with his accomplice."

The victim was associated with the Sindh police's special branch and posted at the Pirabad

cop shoppe

. Originally hailing from Beautiful Downtown Peshawar


...capital of Khyber Pakhtunkhwa (formerly known as the North-West Frontier Province), administrative and economic hub for the Federally Administered Tribal Areas of Pakistan. Peshawar is situated near the eastern end of the Khyber Pass, convenient to the Pak-Afghan border. Peshawar has evolved into one of Pakistan's most ethnically and linguistically diverse cities, which means lots of gunfire.


, he lived in Orangi Town Sector 10 and was father of eight.

Posted by: Fred || 12/05/2012 00:00 || Comments || Link || [336063 views] Top|| File under:
'Home-made' jacket Jobless youth attempts to blow himself up
[Dawn] A jobless youth who attempted to kill himself by blowing up a 'home-made' suicide jacket was handed over to Kamalia police by some locals on Monday.

The police

started the paperwork but haven't done much else

against 20-year-old Shahid Imran,


Poor kid was doomed from the moment they gave him that name.

a resident of Eidgah locality under sections 325,285 and 286 of PPC.

According to the police, the accused after being frustrated by his prolonged joblessness decided to end his life and allegedly prepared a suicide jacket using gunpowder meant for manufacturing firecrackers.

However,


facts are stubborn; statistics are more pliable...


his suicide bid was thwarted by some passersby when he was about to ignite the

kaboom

fitted in the jacket near octroi post No 6. He was later handed over to police.
Posted by: Fred || 12/05/2012 00:00 || Comments || Link || [336079 views] Top|| File under:
TTP claims Bannu blast, condemns attack on Mullah Nazir
[Dawn] Spokesman for the Tehrik-e-Taliban Pakistain (TTP) Ehsanullah Ehsan claimed on Tuesday that the organization was responsible for the blast carried out in Bannu today and said the group was not involved in last week's attack on pro-government and anti-US Taliban leader Mullah Nazir.

Speaking to Dawn.com's correspondent from Qazi's guesthouse an undisclosed location, Ehsan condemned the attack on Nazir and said he was part of the Ittehad-e-Shura-Mujahideen, of which the TTP was also a member.

The TTP

front man

further said that though the TTP may have organizational differences with Mullah Nazir, there were no ideological differences between the groups.

The problem created in South
Wazoo is

the usual tiresome primitives' penchant for mindless violence

between the Ahmedzai Wazir and Mehsud clans which would be settled as per tribal customs, said the

front man

for the banned outfit.

Ehsan claimed the TTP was not behind today's blast that reportedly took place near the house of Kainat, one of the girls who was injured during the attack on Malala Yousufzai, the 14-year-old campaigner for girls' education.

The attack was suspected to be a terrorist act according to certain reports in the media whereas Swat

...a valley and an administrative district in the Khyber Pakhtunkhwa Province of Pakistain, located 99 mi from Islamabad. It is inhabited mostly by Pashto speakers. The place has gone steadily downhill since the days when Babe Ruth was the Sultan of Swat...
DPO Gul Afzal Khan Afridi had stated that the blast appeared to have been caused due to a gas leakage as initial investigative reports suggested that debris from the

kaboom

flew outwards.

Posted by: Fred || 12/05/2012 00:00 || Comments || Link || [336073 views] Top|| File under: al-Qaeda in Pakistan
Police arrest two alleged Lej militants in Karachi
[Dawn] Apparently foiling a terrorist plan of a

suicide kaboom

on an Imambargah, police on Tuesday incarcerated
... anything you say can and will be used against you, whether you say it or not...
two alleged

hard boyz

belonging to banned Lashker-e-Jhangvi (LeJ) in Bloody Karachi


...formerly the capital of Pakistain, now merely its most important port and financial center. It may be the largest city in the world, with a population of 18 million, most of whom hate each other and many of whom are armed and dangerous...


, DawnNews reported.

According to police sources, Azizabad police resorted to counter-firing when suspects in a Highroof van refused to stop at a security check-point and opened fire on officials near the

Bloody Karachi

Academy in Azizabad.

Subsequently, two suspects— Hanif and Chiragh Deen— were arrested with two riffles and a bomb-detonator. However,


some men learn by reading. A few learn by observation. The rest have to pee on the electric fence for themselves...


the source said, Qari Ghulam, Riaz and Qari Ghulam Akber successfully fled the site.

Police suggests the arrested belong to the banned LeJ and were trained in Afghanistan's Qandahar area.

According to initial interrogation, the source said, a stolen vehicle was being prepared for a suicide attack on an Imambargah in the city's Gulshan-e-Iqbal neighbourhood. They wanted to hand over the vehicle to a

jacket wallah

in New

Bloody Karachi

's Khamiso Goth, the police source added.

Posted by: Fred || 12/05/2012 00:00 || Comments || Link || [336073 views] Top|| File under: Lashkar e-Jhangvi
Iraq
Gunmen kill six members of Iraqi family
[Dawn] Gunmen armed with silenced weapons attacked a house in east Storied Baghdad


...located along the Tigris River, founded in the 8th century, home of the Abbasid Caliphate...


on Tuesday, killing a man, his wife and four children, a security official and a medic said.

The attack took place in the Zayouna area, an interior ministry official said, adding that the motive for the crime was not known.

Gunmen who were also armed with silenced weapons carried out a similar attack on Nov 28 in Tarmiyah, 45 kilometres north of Storied Baghdad, killing seven members of the same family.

In that case, two members of the family, including one of those killed, belonged to the anti-Qaeda Sahwa militia force, made up of Sunni

rustics

who fought the

bad boy

group and helped turn the tide of the war in Iraq.

Also on Tuesday, a

roadside kaboom

maimed

three police in the restive north Iraq city of

djinn-infested Mosul

, a police officer and a doctor said.

Posted by: Fred || 12/05/2012 00:00 || Comments || Link || [336065 views] Top|| File under: al-Qaeda in Iraq
Syria-Lebanon-Iran
Syria Rebel Attack on School Kills 9 Students, Teacher
[An Nahar] A rebel mortar attack on a school in a camp for displaced people near Damascus


...The place where Pencilneck hangs his brass hat...


on Tuesday killed nine students and their teacher, Syrian state television


... and if you can't believe state television who can you believe?


reported, branding it a "horrific crime."

The broadcaster also reported 20 people

were maimed

in the attack, but it was not immediately possible to verify their identities.

The mortar smashed into Bteiha school in Wafideen camp about 20 kilometers (15 miles) northeast of Damascus, the report said. Wafideen is home to some 25,000 people displaced from the Golan Heights by the Israeli occupation since 1967.

"In a horrific crime, nine students were killed along with one of their teachers," the television said.

The broadcaster initially reported a

corpse count

of nine, but later updated it to 10.

"They were killed by a mortar launched by terrorists," said the broadcaster, using the Syrian regime's term for rebels fighting
Hereditary President-for-Life Bashir Pencilneck al-Assad


Scourge of Qusayr...


's forces in the country's raging civil war.

"Some 20 people

were maimed

," it added.

Battles east of Damascus have grown especially bloody in past days as troops try to push back rebels in the Eastern Ghouta region as they inch closer towards the capital.

On Tuesday alone, a total of 16 people were killed in violence in the province of Damascus, said the Syrian Observatory for Human Rights, which also reported the killings in the Wafideen camp.

The

Britannia

-based watchdog said raging battles were being fought on Tuesday at a checkpoint near the strategic road linking Damascus to the international airport.

The army, meanwhile, shelled several towns and villages on the outskirts of Damascus, both southwest and east of the capital, it said.

Posted by: Fred || 12/05/2012 00:00 || Comments || Link || [336073 views] Top|| File under: Govt of Syria
Two killed, 12 Wounded in Jabal Mohsen and Bab al-Tabbaneh Clashes
[An Nahar] Two men were killed on Tuesday by sniper gunshots during

festivities

between Jabal Mohsen and Bab al-Tabbaneh regions in the northern city of Tripoli


...a confusing city, one end of thich is located in Lebanon and the other end of which is the capital of Libya. Its chief distinction is being mentioned in the Marine Hymn...


"The bullets that killed Mohammed Ibrahim, 65, were shot from al-Qobbah region," a military source told Agence

La Belle France

Press, adding that the army is now firing back at the sources of the gunshots.

The second victim is Abdul Rahman Nassouh, 26, the National News Agency reported.

Twelve others were also injured in these

festivities

-- two in Jabal Mohsen and 10 in Bab al-Tabbaneh -- , while shops and businesses in the area closed down especially in Syria street that separates between both feuding regions.

Meanwhile,


...back at the shouting match, a new, even louder, voice was to be heard...


the army announced that it will be deploying more forces in Tripoli to prevent any further development of the fighting.

Tension in the northern city rose following the death of several Lebanese Islamists in the neighboring country in an ambush carried out by the Syrian regime in Tall Kalakh.

Media outlets reporting the news had conflicting information about the number of people who died and those who survived the attack.

While the Syrian Observatory for Human Rights reported that a group of 30 rebels "were caught in an ambush by government troops in the area of Tall Sarin near the town of Tal Kalakh", Voice of

Leb

radio (100.5) said the ambush left 20 Lebanese men dead, adding that they hail from Akkar's Fnaideq and Tripoli's Bab al-Tabbaneh and al-Mankoubine neighborhoods.

Posted by: Fred || 12/05/2012 00:00 || Comments || Link || [336064 views] Top|| File under:
NATO Approves Turkey Request for Syria Border Missiles
[An Nahar] NATO


...the North Atlantic Treaty Organization. It's headquartered in Belgium. That sez it all....


on Tuesday agreed to deploy Patriot missiles along the border of member state Turkey as requested by Ankara to help it defend its territory against threats from Syria.

"NATO has agreed to augment Turkey's air defense capabilities in order to defend the population and territory of Turkey and to contribute to the de-escalation of the crisis along the alliance's border," a statement said.

Turkey formally asked its NATO partners to deploy the U.S.-made anti-missile system after a series of cross-border shellings, including one that left five civilians dead on October 3.

Posted by: Fred || 12/05/2012 00:00 || Comments || Link || [336102 views] Top|| File under: Govt of Syria
Who's in the News
38
[untagged]
7
Arab Spring
5
Govt of Pakistan
3
al-Qaeda in Pakistan
2
Govt of Syria
1
al-Qaeda in Iraq
1
al-Qaeda
1
Govt of Sudan
1
Jamaat-e-Islami
1
Lashkar e-Jhangvi
1
TTP
1
Ansar Dine
Bookmark
E-Mail Me
The Classics
The O Club
Rantburg Store
The Bloids
The Never-ending Story
Thugburg
Gulf War I
The Way We Were
Bio
Merry-Go-Blog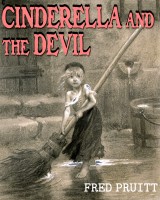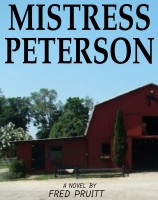 On Sale now!


A multi-volume chronology and reference guide set detailing three years of the Mexican Drug War between 2010 and 2012.

Rantburg.com and borderlandbeat.com correspondent and author Chris Covert presents his first non-fiction work detailing the drug and gang related violence in Mexico.

Chris gives us Mexican press dispatches of drug and gang war violence over three years, presented in a multi volume set intended to chronicle the death, violence and mayhem which has dominated Mexico for six years.
Click here for more information


Meet the Mods
In no particular order...


Steve White
Seafarious
tu3031
badanov
sherry
ryuge
GolfBravoUSMC
Bright Pebbles
trailing wife
Gloria
Fred
Besoeker
Glenmore
Frank G
3dc
Skidmark



Better than the average link...



Rantburg was assembled from recycled algorithms in the United States of America. No trees were destroyed in the production of this weblog. We did hurt some, though. Sorry.
35.175.107.142

Help keep the Burg running! Paypal: