Afghanistan
Raid rescues U.S. citizen kidnapped by Afghan Taliba
U.S. citizen who was abducted by Taliban insurgents was rescued by U.S. forces in an operation in eastern Afghanistan early on Sunday, NATO-led forces said in a statement.

The statement said the American, identified as Dr. Dilip Joseph, had been abducted on Wednesday in the Sarobi district of Kabul province. It gave few other details.

U.S. General John Allen, commander of NATO-led foreign forces in Afghanistan, said he ordered the mission when intelligence showed that Joseph was "in imminent danger of injury or death."

"Today's mission exemplifies our unwavering commitment to defeating the Taliban," Allen said in the statement.

"I'm proud of the American and Afghan forces that planned, rehearsed and successfully conducted this operation."

"Thanks to them, Dr. Joseph will soon be rejoining his family and loved ones."
Posted by: tipper || 12/09/2012 01:35 || Comments || Link || E-Mail|| [336064 views] Top|| File under:
Africa Horn
Egypt nabs terror suspect linked to Benghazi attack
[Al Ahram] Egyptian authorities have enjugged
Don't shoot, coppers! I'm comin' out!
a suspected terror network ringleader whose operatives are believed to have carried out a deadly attack on a US mission in Libya, a report said Friday.

Muhammad Jamal Abu Ahmad -- a former member of the Egyptian Islamic Jihad
...created after many members of the Egyptian

Mohammedan

Brotherhood decided the organization was becoming too moderate. Operations were conducted out of Egypt until 1981 when the group was exiled after the

liquidation

of President Anwar Sadat. They worked out of Gaza until they were exiled to Lebanon in 1987, where they clove tightly to Hezbollah. In 1989 they moved to Damascus, where they remain a subsidiary of Hezbollah...
, who was freed from prison in March 2011 following the ouster of Egyptian leader Hosni Mubarak


...The former President-for-Life of Egypt, dumped by popular demand in early 2011...


-- was captured in the past week, the Wall Street Journal reported, citing unnamed US officials.

When asked about the report, one US official confirmed to AFP that Ahmad

were tossed into the calaboose

, without providing further details.

US intelligence played a role in the detention, one official told the Journal. It was not immediately clear where or how the suspect -- who is thought to be about 45 years old -- was caught.

The US ambassador to Libya, Chris Stevens, and three other Americans were killed in the September 11 assault on the US mission in Benghazi.

Since his release from prison, Ahmad has been assembling a team of operatives, with training camps in Libya and Egypt, and he has received funding from Al-Qaeda's branch in Yemen, the Wall Street Journal said.

Egypt has yet to announce Ahmad's capture. US officials have not yet been able to question the suspect, the report said.

Posted by: Fred || 12/09/2012 00:00 || Comments || Link || E-Mail|| [336072 views] Top|| File under: al-Qaeda in North Africa
Anger in Sudan after student protesters found dead in canal
Sudanese activists have blamed the authorities for the deaths of at least three student protesters and are calling for more demonstrations. Police in Gezira state, an agricultural area south of the capital Khartoum, confirmed two students had been found dead in a canal, and a third was missing, but said there were no signs of violence.


It all depends on your definition of "violence."




And the students at Columbia and San Francisco State think they're oppressed...

Arab-African Sudan has avoided the mass protests that have swept across much of the Middle East, but rising food prices and other grievances have inspired smaller demonstrations over the last two years.

Students from Darfur - a western region the size of Spain that has been torn by war for nearly a decade - had staged a sit-in at Gezira University demanding an exemption from tuition as they say a presidential decree required, a spokesman for a Darfur student association said.

He said the sit-in was broken up on Wednesday by what he called militias loyal to the ruling National Congress Party. A number of students disappeared and three were found dead on Friday in the canal near the university, he added, asking not to be named.

"We hold the university administration and the ... students of the National Congress Party responsible for the death of these students," he said.

Sudanese youth activist groups including Change Now and Girifna issued statements blaming security forces for the students' deaths and calling for protests.

Small demonstrations erupted across Sudan in June after the government announced cuts to its costly fuel subsidies and other tough austerity measures to contain an economic crisis brought on by last year's secession of oil-producing South Sudan. The protests calling for the resignation of President Omar Hassan al-Bashir's government petered out after a security crackdown and the start of the Muslim fasting month of Ramadan.
Posted by: Steve White || 12/09/2012 00:00 || Comments || Link || E-Mail|| [336063 views] Top|| File under:
Africa North
Egypt's army will not allow violence, says armed forces spokesperson
[Al Ahram] Spokesperson of the Armed Forces Ahmed Mohamed Ali stated Saturday that national dialogue is the best way to reach consensus for the good of the country, asserting that the army will not allow violence to continue.


"Those who engage in violence will be thumped!"


"The Armed Forces are always on the side of the people.


"Of course, there are lotsa varieties of 'people' we can choose among..."



"We support the call for national dialogue,


If there's only one side loguing it's called a 'monologue.'


"...to reach a consensus that unites all segments of the nation," read the statement published on the spokesperson Ali's Facebook page.


"Those who don't unite might as well make reservations at the bone yard..."


Wednesday witnessed fierce

festivities

between opponents and supporters of President Mohamed Morsi after a sit-in of anti-Morsi protesters was attacked by Morsi supporters. At least six people were killed during subsequent

festivities

.


Seems to me that if the Morsi supporters attacked the Tahrir Square people who were waving nothing more deadly that their fists that the Morsi supporters are in the wrong and should be held accountable.


Ali added that polarisation would only lead the country down "a dark tunnel that will have disastrous results."


"Polarization" comes about because there's more than one opinion in the vicinity. When everybody is hooting in favor of the same old dictator, or maybe the latest old dictator, it's actually not a good thing. "Disunity" in the community (I saw the 'Unity in the Community' sign in ten foot letters emblazoned on the side of an appropriately derelict building in Baltimore a few years ago and both the vision and the symbolism have stuck in my mind ever since) means you've got more than one way of looking at things, which leaves room for originality. There are times when you've got to dig in and stand up for what you believe is right, maybe even correct, and if somebody else is doing the same thing on the other side you've got "polarization." But you can't overcome "polarization" just by cracking the heads of the other side, at least not until you've packed the lot of them off to the bone yard. But it's a far, far better thing to sell your own ideas and convince 51 percent or better of the stoopid bastards on the other side to come over to your side of sweet reason and cool logic.


"The Armed Forces have always ensured the security and safety of the nation and its people, and will continue to do so," added Ali.


Think "45-year state of emergency."


In response to the Armed Forces statement, Abdel-Khalq Al-Sherif, a

bigwig

in the

Moslem Brüderbund

, told

Rooters

that the statement was balanced and is a "step in helping to end a political crisis that did not take sides."


Sounds like al-Sherif expects the army to be on his side, regardless of whether his side started the thumping.


Al-Sharif added that it was right for the military "not [to engage] in political manoeuvres."


"Not engaging in political maneuvers" would actually have included keeping its collective and institutional trap shut.


On Friday, Al-Ahram daily reported that a decree would soon be issued by the president authorising the army to arrest civilians.


... which is the definition of martial law.
Posted by: Fred || 12/09/2012 00:00 || Comments || Link || E-Mail|| [336062 views] Top|| File under: Arab Spring
Egypt's president in 'national dialogue,' opposition attendance feeble
[Al Ahram] The national dialogue between Egypt President Mohamed Morsi with public figures got underway Saturday with both side attempting to reach an agreement amid amplifying disputes over the draft constitution and Morsi's recent constitutional declaration, announced presidential spokesperson Yasser Ali.

Morsi attended briefly, along with Vice President Mahmoud Mekki, sitting down with over 40 figures. However,


it was a brave man who first ate an oyster...


the majority of opposition political forces refused the president's overtures made Friday as mass protests congregated at the presidential palace.

The National Salvation Front, the main opposition group led by former presidential candidates Mohamed ElBaradei


Egyptian law scholar and Iranian catspaw. He was head of the IAEA from December 1997 to November 2009. At some point during his tenure he was purchased by the Iranians. ElBaradei and the IAEA were jointly awarded the Nobel Peace Prize for something in 2005. After stepping down from his IAEA position ElBaradei attempted to horn in on the 2011 Egyptian protests which culminated in the collapse of the Mubarak regime. ElBaradei served on the Board of Trustees of the International Crisis Group, a lefty NGO that is bankrolled by the Carnegie Foundation, the Ford Foundation, the Bill & Melinda Gates Foundation, as well as George Soros' Open Society Institute. Soros himself serves as a member of the organization's Executive Committee.


, Hamdeen Sabbahi and
Jerry Lewis doppelgänger Amr Moussa


... who was head of the Arab League for approximately two normal lifespans, accomplishing nothing that was obvious to the casual observer ...


, was among those who skipped the meeting.

Among those in attendance were Al-Azhar Sheikh Ahmed El-Tayeb, former Islamist presidential candidate Mohamed Selim El-Awa, the Salafist Nour Party chairman Emad El-Din Abdel-Gafour, founder of the Ghad El-Thawra Party Ayman Nour, the moderate Islamist Al-Wasat Party leaders Abul-Ela Madi and Essam Sultan, and Gamal Gebril, chairman of the System of Government Committee of the Constituent Assembly tasked with drafting the constitution.

Also attending were Islamic preacher Amr Khaled, Al-Ahram columnist Fahmy Howeidy, Montasser El-Zayat, a well-known lawyer for Islamist groups in Egypt, Egypt's top publisher Ibrahim El-Moalem, and former head of the Legislative Committee of the now-dissolved People's Assembly, Mahmoud El-Khodairy.

It is not yet known if the meeting yielded any agreements.

Fierce protests broke out last week after Morsi issued a constitutional declaration 22 November that made his decisions immune to judicial challenge. Critics argue the decree puts Morsi above the law and constitutionality.

While Morsi's supporters believe that the decree enables the president to nip in the bud the manoeuvres of the former regime, including replacing Mubarak-era prosecutor general Abdel-Megid Mahmoud, anti-Morsi protesters believe the elected president betrayed democracy in favour of dictatorship.

The opposition also argues -- among other criticisms -- that the draft constitution, which should be put to a public referendum soon, limits many freedoms by imposing a stricter version of the Islamic Sharia law.

The presidential office announced Friday during mass protests that Morsi was willing to hold off the referendum slated for 15 December. Morsi already postponed the expat vote, which was scheduled for today.

However,


it was a brave man who first ate an oyster...


the opposition insists Morsi must annul the constitutional declaration before holding any talks with him.

In the ensuing violence of the past few days, at least seven were killed and over 1000 injured. Assailants on both sides used firearms and bladed weapons.

Posted by: Fred || 12/09/2012 00:00 || Comments || Link || E-Mail|| [336065 views] Top|| File under: Arab Spring
Ex-MP accuses Muslim Brotherhood of assaulting him
[Al Ahram] Former parliamentarian Mohamed Abou Hamed filed a report Friday accusing President Mohamed Morsi,

Moslem Brüderbund

Supreme Guide Mohamed Badie and several Salafist preachers of inciting violence against him.

"Badie and his people are the ones who attacked me, they are supporters of the president," said Abou Hamed, who is widely known for his critical stance on the

Moslem Brüderbund

, in a video showing his face bruised and cut and his head wrapped with bandages.

Abou Hamed added that several religious preachers have issued religious edicts calling for his killing, accusing him of abandoning Islam.

Earlier, on 23 November, former presidential candidate Abou El-Ezz El-Hariri accused "thugs" of the

Moslem Brüderbund

of attacking him and his wife in Alexandria.

Posted by: Fred || 12/09/2012 00:00 || Comments || Link || E-Mail|| [336064 views] Top|| File under: Muslim Brotherhood
Morsi Prepares Plan to Impose Martial Law
Decent reporting here by NYT, likely because the story doesn't hurt Champ...

CAIRO — Struggling to quell street protests and political violence, President Mohamed Morsi is moving to impose a version of martial law by calling on the armed forces to keep order and authorizing soldiers to arrest civilians, Egyptian state media announced Saturday.


This is assuming the military, all of it, will obey...

If Mr. Morsi goes through with the plan, it would represent a historic role reversal. For decades, Egypt's military-backed authoritarian presidents had used martial law to hold on to power and to punish Islamists like Mr. Morsi, who spent months in jail under a similar decree.

A turn back to the military would also come just four months after Mr. Morsi managed to pry political power out of the hands of the country's powerful generals, who led a transitional government after the ouster of the longtime strongman Hosni Mubarak.


Just means a different group of generals are in charge today compared to a year ago. Morsi likely thought he had installed new generals who are loyal to him. He's about to find out if he was right...

The flagship state newspaper Al Ahram reported that Mr. Morsi "will soon issue a decision for the participation of the armed forces in the duties of maintaining security and protection of vital state institutions." The military would maintain its expanded role until the completion of a referendum on a draft constitution next Saturday and the election of a new Parliament expected two months after that.

Imposing martial law would represent the steepest escalation yet in the political battle between Egypt's new Islamist leaders and their secular opponents over the Islamist-backed draft constitution — a standoff that has already threatened to derail Egypt's promised transition to a constitutional democracy.

Calling in the army could overcome the danger of protests or violence that might disrupt the planned referendum and the parliamentary election. But resorting to the military to secure the vote could undermine Mr. Morsi's hopes that a strong vote for the constitution would be seen as a sign of national consensus that could help end the political crisis over the Islamist-backed charter.


Not to mention the humorous hypocrisy...

Mr. Morsi has not yet formally issued the order reported in Al Ahram, raising the possibility that the newspaper announcement was intended as a leak warning to his opponents. Although the plan would not fully suspend the civil law, it would nonetheless have the effect of suspending legal rights by empowering soldiers under the control of the defense minister to try civilians in military courts.


Who needs a civil law when you have military courts?

There was no sign of military tanks in the streets on Saturday evening, but the military appeared for now to back Mr. Morsi. Soon after the news of the plans, a military spokesman read a statement over state television that echoed the reports of Mr. Morsi's planned decree.

The military "realizes its national responsibility for maintaining the supreme interests of the nation and securing and protecting the vital targets, public institutions, and the interests of the innocent citizens," the spokesman said, emphasizing the "sorrow and concern" over recent developments and warning of "divisions that threaten the state of Egypt."

"Dialogue is the best and sole way to reach consensus that achieves the interests of the nation and the citizens," the spokesman said. "Anything other than that puts us in a dark tunnel with drastic consequences, which is something that we will not allow."

Moataz Abdel-Fattah, a former adviser to Egypt's transitional prime minister who is close to Defense Minister Abdul Fattah el-Sisi, suggested that the generals might have prompted Mr. Morsi to announce the possibility of martial law as a warning to all the political factions to end the crisis.

"The military is saying, 'Do not let things get so bad that we have to intervene,' " Mr. Abdel-Fattah said. "In the short term it is good for President Morsi, but in the long run they are also saying, 'We belong to the people, and not Mr. Morsi or his opponents.' "

The military's return to the streets at Mr. Morsi's request would be a turn of events that was almost unimaginable when he took office in June.

The top generals had pushed for months to maintain a role in Egyptian politics and to limit the president's powers — in part, their supporters argued, as a safeguard against an Islamist takeover.

After taking office Mr. Morsi spent months courting the generals, sometimes earning the derision of liberal activists for his public flattery of their role. In an August decree, he relied on the backing of some top officers to remove the handful of generals who had insisted on maintaining a political role. And then last month, despite the protests of the same activists, the new Islamist-backed draft constitution turned out to include protections of the military's autonomy and privileges within the Egyptian government, suggesting an understanding between the two sides that may now come into effect.

Under the president's planned martial law order, the defense minister would determine the scope of the military's role, Al Ahram reported. Military officers acting as police officers would be authorized "to use force to the extent necessary to perform their duty," the newspaper said.

The move would cap an extraordinary breakdown in Egyptian civic life that in the last two weeks has destroyed almost any remaining trust between the rival Islamist and secular factions, beginning with Mr. Morsi's decree on Nov. 22 granting himself powers above any judicial review until the ratification of a new constitution.

At the time, Mr. Morsi said he needed such unchecked power to protect against the threat that Mubarak-appointed judges might dissolve the constitutional assembly.

But his claim to such unlimited power for even a limited period struck those suspicious of the Islamists and fearful of a possible return to autocracy. It recalled broken promises from the Muslim Brotherhood that it would not dominate the parliamentary election or seek the presidency. And his decree set off an immediate backlash.

Hundreds of thousands of protesters accusing Mr. Morsi and his Islamist allies of monopolizing power have poured into the streets. Demonstrators have also attacked more than two dozen Brotherhood offices around the country, including its headquarters. And judges declared a national strike.

In response, Mr. Morsi's Islamist allies in the assembly rushed out a draft constitution over the boycotts and objections of the secular minority and the Coptic Christian Church. Then, worried that the Interior Ministry might fail to protect the presidential palace from sometimes-violent demonstrations outside, Mr. Morsi turned to the Muslim Brotherhood and other Islamist groups to defend it, resulting in a night of street fighting that killed at least six and wounded hundreds.

The draft charter, ultimately rushed out almost exclusively with Islamist support, stops short of the liberals' worst fears about the imposition of religious rule. But it leaves loopholes and ambiguities that liberals fear Islamists could later use to empower religious groups or restrict individual freedoms.

Mr. Morsi's political allies, in turn, accuse their secular opponents of seeking to scrap democracy because the Islamists won.

On Saturday, Mohamed Badie, the Muslim Brotherhood's spiritual guide, held a news conference to argue that the group had been the victim of its opponents' attacks and not an aggressor, at times almost pleading with its opponents not to let their fear of the Islamists keep them away from negotiating a resolution to the crisis.

"I am telling everyone, 'Do not hate the Muslim Brotherhood so much that you forget Egypt's interest,' " he said. "You can be angry at us and hate us as much as you want." But he added: "Protect Egypt. Its unity cannot take what is happening right now."
Posted by: Steve White || 12/09/2012 00:00 || Comments || Link || E-Mail|| [336064 views] Top|| File under:
A Major Benghazi Terror Bust Directly Tied To Al Qaeda.
The Egyptian government has nabbed a major terrorist tied to the Sept. 11, 2012 terrorist attack in Benghazi, Libya, according to the Wall Street Journal. And that terrorist has direct, longstanding ties to al Qaeda leader Ayman al Zawahiri

The captured terrorist is Muhammad Jamal al Kashef (a.k.a. Abu Ahmed), who served as a senior Egyptian Islamic Jihad
...created after many members of the Egyptian

Mohammedan

Brotherhood decided the organization was becoming too moderate. Operations were conducted out of Egypt until 1981 when the group was exiled after the

liquidation

of President Anwar Sadat. They worked out of Gaza until they were exiled to Lebanon in 1987, where they clove tightly to Hezbollah. In 1989 they moved to Damascus, where they remain a subsidiary of Hezbollah...
(EIJ) terrorist in the 1990s and was imprisoned for years. The EIJ was headed by Ayman al Zawahiri, who merged the group with the late Osama bin Laden


... who has left the building...


's operation.

After his release from prison in 2011, Kashef established training camps in Egypt and Libya. Some of Kashef's trainees took part in the Benghazi attack, according to multiple reports.

Kashef is the most senior terrorist cooled for a few years
You have the right to remain silent...
in connection with the Benghazi attack to date. Importantly, the publicly-available details of his biography show that he has numerous al Qaeda connections.

The Wall Street Journal reports that Kashef "petitioned al Qaeda leader Ayman al
Zawahiri
... Formerly second in command of al-Qaeda, now the head cheese, occasionally described as the real brains of the outfit. Formerly the Mister Big of Egyptian Islamic Jihad. Bumped off Abdullah Azzam with a car boom in the course of one of their little disputes. Is thought to have composed bin Laden's fatwa entitled World Islamic Front Against Jews and Crusaders. Currently residing in the North Wazoo area. That is not a horn growing from the middle of his forehead, but a prayer bump, attesting to how devout he is...
to establish a new Qaeda affiliate he called al Qaeda in Egypt" and also received financing from al Qaeda in the Arabian Peninsula (AQAP). Al Hayat, a London-based Arabic newspaper, previously reported that Zawahiri gave Jamal the go-ahead to launch terrorist attacks in Egypt, Libya, and elsewhere.

On October 24, Egyptian authorities raided an apartment in Nasr City, Cairo, arresting several

bully boyz

in the process. One suspected terrorist was killed during the confrontation when one of his bombs detonated, setting the apartment building on fire.

The Nasr City terrorist cell has ties to Kashef, the attack in Benghazi, as well as al Qaeda's operations inside Libya, the Egyptians say.

Days after the Nasr City raid, the Egyptians cooled for a few years
Drop the gat, Rocky, or you're a dead 'un!
Sheikh Adel Shehato, an EIJ official who openly declares his adherence to al Qaeda's ideology. Shehato is accused of founding and financing the Nasr City cell. Shehato was reportedly locked away
Drop the heater, Studs, or you're hist'try!
en route to Libya with a large sum of cash.

THE WEEKLY STANDARD previously reported on Kashef and Shehato. It was the Egyptians' investigation of the Nasr City cell with help from American intelligence officials that led to Kashef's arrest.

Shehato was one of several al Qaeda-linked jihadists who helped instigate the Sept. 11 protest in Cairo. The other jihadists who incited protesters in Cairo are part of Kashef's circle, too. Later that same day,

snuffies

attacked the U.S. Consulate in Benghazi, killing four Americans.
Posted by: trailing wife || 12/09/2012 00:00 || Comments || Link || E-Mail|| [336063 views] Top|| File under: al-Qaeda
Arabia
Yemeni general killed in 'Qaeda' ambush
General Nasser Naji bin Farid, commander of military forces in central Yemen, was killed on Saturday in an ambush, army and tribal sources said, blaming Al-Qaeda.
"The convoy of General Bin Farid was attacked near Marib by armed men," a military source said of the incident in the city, 140 kilometres (87 miles) east of Sanaa.

Another officer, Colonel Hamid al-Qaher, was also killed, while gunmen wounded some of the soldiers in the convoy and seized two vehicles and several firearms, a tribal source said.

Both said the attack bears the hallmark of Al-Qaeda.
Posted by: Steve White || 12/09/2012 00:00 || Comments || Link || E-Mail|| [336062 views] Top|| File under:
Bangladesh
26 judges get death threat
[Bangla Daily Star] Twenty-six judges of Dhaka Metropolitan Magistrate's Court have received threats through SMS for "not granting bails to leaders and activists of Islam".

The anonymous message was in Bangla written in English fonts and sent from mobile phone number 01981611914 between 3:00pm and 7:00pm yesterday.

"You are the enemies of Islam. You are keeping the leaders and activists of Islam in detention instead of granting them bail. We have beaten up

coppers

; now we will cut your tendons and that of your family members. We will kill you. Be ready. Allahu Akbar," reads the translation of the text.

The judges include Chief Metropolitan Magistrate Bikash Kumar Saha, additional CMMs Md Ali Hossain and Md Shahidul Islam Faruque, Keshab Roy Chowdhury, MA Salam, Shahriar Mohammad Adnan, Rezaul Karim, Ashiqur Rahman, Mustafizur Rahman, Ismail Hossain, and Tanvir Ahmed.

Preferring anonymity, one of the 26 judges said the members of Jamaat-e-Islami
...The Islamic Society, founded in 1941 in Lahore by Maulana Sayyid Abul Ala Maududi, aka The Great Apostosizer. The Jamaat opposed the independence of Bangladesh but has operated an independent branch there since 1975. It maintains close ties with international Mohammedan groups such as the Moslem Brotherhood. the Taliban, and al-Qaeda. The Jamaat's objectives are the establishment of a pure Islamic state, governed by Sharia law. It is distinguished by its xenophobia, and its opposition to Westernization, capitalism, socialism, secularism, and liberalist social mores...
and Islami Chhatra Shibir


... the student wing of the Jamaat-e-Islami Bangladesh...


might have sent the message. "The language of the message indicates it has been sent by their men."

However,


Caliphornia hasn't yet slid into the ocean, no matter how hard it's tried...


Matiur Rahman Akanda, assistant publicity secretary of Jamaat central committee, outright rejected the allegation. "None of us has sent such massage as we do not believe in covert activities," He said.

Several hundred Jamaat-Shibir members, including the top brass, are behind bars on charges of war crimes and various other offences.

Contacted, Additional CMM (1) Md Shahidul Islam Faruque said, "I have no idea who may have sent the message and why."

Harun-ur-Rashid, deputy commissioner of Lalbagh division police, told this paper they were informed of the matter and have ensured the judges' security.

Home Secretary CQK Mustaq Ahmed said, "If it is true, we have modern technologies to identify the man who have sent the message. Law enforcers and intelligence officials would take proper action."

Meanwhile,


...back at the Council of Boskone, Helmuth had turned a paler shade of blue. Star-A-Star had struck again...


Mahbubul Alam, nazir of the CMM Court, filed a general diary on behalf of the judges in connection with the threats, said Sub-Inspector Rokibul Haque of Kotwali Police Station.

Posted by: Fred || 12/09/2012 00:00 || Comments || Link || E-Mail|| [336064 views] Top|| File under: Jamaat-e-Islami
Europe
Italy Thwarts Weapons Smuggling At Port Of Naples
[Ynet] Italian authorities have thwarted a weapons smuggling attempt involving rocket launchers in the Port of Naples, the Italian news agency ANSA reported Saturday. One Egyptian citizen was tossed in the clink
Drop the rosco, Muggsy, or you're one with the ages!
According to the report, Israeli authorities provided Italian security forces with information on the containers that carried the weapons which were destined for Egypt.
Posted by: trailing wife || 12/09/2012 07:05 || Comments || Link || E-Mail|| [336063 views] Top|| File under:
India-Pakistan
Mohammad Ahmed Almansoor Drone-zapped in North Wazoo
Different guy or different name - I can never tell.
DERA ISMAIL KHAN: A US drone attack killed a senior al Qaeda commander in Pakistan's northwest on Sunday, military intelligence officials said, the second militant leader to be killed in strikes by the unmanned aircraft in three days.

The attack killed Mohammad Ahmed Almansoor and three others in a village close to Miranshah, the main town in North Waziristan, near the Afghan border. Local sources told The Express Tribune that the three other people killed were Almansoor's camp followers family members.

The drone fired missiles at a house with Almansoor inside, destroying two rooms and a car. Four drones were seen flying over the area during the attack, residents and government officials said.

The local sources added that Almansoor had been living in North Waziristan for a long time and used to wear the local dress.


Like Cpl. Klinger?


An intelligence official told The Express Tribune that a foreigner was also reportedly killed in the attack, but his name and identity could not be ascertained as yet.


Smith. John Smith.
Posted by: Glenmore || 12/09/2012 11:41 || Comments || Link || E-Mail|| [336087 views] Top|| File under:
Karachi police arrests 54 'suspects'
[Dawn] Police in Bloody Karachi


...formerly the capital of Pakistain, now merely its most important port and financial center. It may be the largest city in the world, with a population of 18 million, most of whom hate each other and many of whom are armed and dangerous...


placed in long-term storage
Into the paddy wagon wit' yez!
54 suspected persons, including Asmatullah, a son of the deputy chief of the banned Tehrik-e-Taliban Pakistain's

Bloody Karachi

chapter, 15

runaway

s and one proclaimed offender, DawnNews reported.

The Khwaja Ajmer Nagri police arrested Asmatullah from near the North

Bloody Karachi

grid station.

Moreover, different

cop shoppe

s in the city's west zone arrested 21 suspected individuals during the past 24 hours.

A rifle, nine TT pistols, narcotics and other material was recovered from the possession of the suspects.

Separately,

Bloody Karachi

's east zone police arrested 33 suspected individuals, including 15

runaway

s and one proclaimed offender. Weapons and narcotics were recovered from the possession of the arrested persons.

Posted by: Fred || 12/09/2012 00:00 || Comments || Link || E-Mail|| [336062 views] Top|| File under: TTP
Nine gunned down Surge in killings across Karachi
[Dawn] Nine people, including three unidentified youths and two activists of the Muttahida Qaumi Movement


...English: United National Movement, generally known as MQM, is the 3rd largest political party and the largest secular political party in Pakistain with particular strength in Sindh. From 1992 to 1999, the MQM was the target of the Pak Army's Operation Cleanup leaving thousands of urdu speaking civilians dead...


, were

bumped off

in different targeted attacks on Friday, police said.

The three youths' bodies stuffed in gunny bags were found at around 7am in an auto-rickshaw parked outside gate No. 4 of the Bloody Karachi


...formerly the capital of Pakistain, now merely its most important port and financial center. It may be the largest city in the world, with a population of 18 million, most of whom hate each other and many of whom are armed and dangerous...


Zoological Garden within the jurisdiction of the Garden

cop shoppe

.

Police shifted the bodies to the Civil Hospital

Bloody Karachi

without removing the gunny bags. "The bodies have not yet been identified by anyone but they look like ethnic Baloch from their appearance and features," said Garden ASP Mufakir Adeel.

"We've obtained fingerprints of the bodies for the purpose of identification," he said. The victims' ages ranged from 24 to 28 years and they had been shot in the head with a single bullet each, he said, adding there were no other torture marks on the bodies.

The auto-rickshaw bearing registration number D-84687 had been snatched in a locality falling within the remit of the Nabi Bukhsh

cop shoppe

on Wednesday night and the incident had been reported to police.

Sources in the civil hospital said the bodies were trussed up and their mouths were gagged with a tape. It seemed the victims had been put to death immediately after their kidnapping somewhere in the old city area, said police.

The bodies were shifted to the Edhi morgue after having undergone medico-legal formalities at the hospital.

Earlier, two MQM activists were

bumped off

in different incidents by

gunnies

in the old city area of Napier late on Thursday night.

Two more activists of the MQM were

bumped off

on Friday.

According to police, Mohammad Safeer, 20, was hit in the head while standing outside his house in Ibrahim Villas within the remit of the Al-Falah

cop shoppe

late on Thursday night. He was rushed to the Jinnah Postgraduate Medical Centre where he died on Friday morning.

The station house officer of the Al-Falah

cop shoppe

, Sarfaraz Gondal, said the victim was a second year student of intermediate and an active member of the MQM. Tension gripped the Al Falah locality after the killing.

The other MQM activist was

rubbed out

by

cycle of violence

-riding assailants at Nishan-e-Haider Chowk in Sector 11 of Orangi Town within the remit of the Pakistain Bazaar

cop shoppe

on Friday.

Nasir Fareed, 35, was passing through the area on his

cycle of violence

when he came under attack. He was taken to the Abbasi Shaheed Hospital where he was pronounced dead.
He's dead, Jim!
on arrival. He had suffered two gunshot wounds, said police.

The victim lived in Madina Colony, Sector 11 of Orangi Town and was worker of MQM's unit 120, said police.

Shops and markers were shuttered after the killing.

Labourer

bumped off



A labourer who had recently arrived in the city from Swat

...a valley and an administrative district in the Khyber Pakhtunkhwa Province of Pakistain, located 99 mi from Islamabad. It is inhabited mostly by Pashto speakers. The place has gone steadily downhill since the days when Babe Ruth was the Sultan of Swat...
was killed in New Muzaffarabad Colony near Tauheedi Mosque in the Quaidabad area on Friday.

Iqbal Zada, 28, was walking homewards after offering Friday prayers when the attackers, lying in wait for him in the street, opened fire on him and fled, said police.

The victim suffered fatal gunshot wounds and

was struck down in his prime

. Police said

the dear departed

was a labourer and had arrived in the city just two weeks ago from Swat.

Rickshaw driver

rubbed out



A rickshaw driver, Sarmandh Khan, 30, was

rubbed out

by

gunnies

in Mianwali Colony of Pirabad area on Friday when he was passing through the area in his tri-wheeler.

The victim was taken to the Abbasi Shaheed Hospital where he died before getting medial help. He lived in Islamia Colony and belonged to Swat, said police, suspecting the murder might be an offshoot of a personal enmity.

Estate agent killed

An estate agent, Jehanzeb Khan, 50, was killed by

cycle of violence

-riding attackers in Janjal Goth in Shorab Goth area on Friday when he was going somewhere on his bike.

The victim suffered two gunshot wounds and

was struck down in his prime

. His body was shifted to the Abbasi Shaheed Hospital for medico-legal formalities.

Police said the killing appeared to be linked to the victim's trade as he had been into several property related disputes. He was father of six and had come from Bajaur, said police.

Motorcycle-riders kill man

A man was killed by

cycle of violence

-riding assailants in Machhar Colony within the remit of the Docks

cop shoppe

on Friday night.

Jehanzaib, 45, who was a driver by profession and father of two, suffered two fatal wounds and died before he could be taken to a hospital, said police.

The victim had married out of his community, SHO Madad Ali Zardari said, citing it as a possible motive for the killing.

Police shifted the body to the Civil Hospital

Bloody Karachi

for medico-legal formalities.

Posted by: Fred || 12/09/2012 00:00 || Comments || Link || E-Mail|| [336065 views] Top|| File under:
HuT activists escape police raid
[Dawn] Activists of the outlawed Hizbut Tahrir


...an al-Qaeda recruiting organization banned in most countries. It calls for the reestablishment of the Caliphate...




beat feet from

their hideout moments before a raid jointly conducted by the police and other law enforcement agencies here Thursday night.

The capital police along with its Crime Investigation Department (CID) and an intelligence agency cordoned a house in Sector E-11 after getting information that the activists had been spotted there. However,


if you can't be a good example, then you'll just have to be a horrible warning...


when the raiding team entered the house, there was no one inside.

However,


if you can't be a good example, then you'll just have to be a horrible warning...


nothing objectionable was found in the house.

A police officer on the condition of anonymity said that the raid was conducted on a tip-off that the activists of the banned outfit, who were behind a series of protests and pasting of pamphlets against the government and the army in the city, were staying in the house.

They were wanted by the Kohsar police for chanting slogans and pasting pamphlets against the army at Super Market on November 11.

The police

started the paperwork but haven't done much else

against 24 persons, including Khalid Mehmood, Taimur Khalid, Syed Khalid, Waqar Ahmed, Aqeel Arshad, Usman Nazir, Omar Farooq and Aslam, under different sections of the Pakistain Penal Code.

The police suspected that the accused had got information about the raid and escaped.

After the unsuccessful raid, the police started collecting details about the house and its owner to trace the activists, another police officer said, adding preliminary investigation suggested that the house was recently taken on rent and used by the HuT activists.

The

Sherlocks

are trying to locate the house owner to get his help in reaching the people who had taken it on rent, he said.

It may be mentioned that HuT started its anti-government and anti-army activities in Islamabad last month.

Besides the protest at Super Market on November 11, scores of pamphlets against the army and its chief were also spotted pasted in and around F-8 Markaz on November 26.

Posted by: Fred || 12/09/2012 00:00 || Comments || Link || E-Mail|| [336062 views] Top|| File under: Hizb-ut-Tahrir
Southeast Asia
Armed men raid defense outpost in southern Thailand
About 40 armed men in military-style uniforms yesterday raided a village defense volunteers' outpost in Pattani province and stole five assault rifles.

The outpost was surrounded by the men about 5:30 a.m. The group tied up the volunteers before making off with four AK-47s and one M16 along with five bullet-proof vests, a communication radio and a number of mobile phones. The armed men left without harming the volunteers.

All security units in the deep South have been alerted to take extra precautions for possible attacks following the raid. According to sources, terrorists insurgents are preparing to launch attacks and weapons heists may intensify during this period.

Meanwhile, security units have been told to look out for a silver Toyota Vigo pickup truck, which was stolen from Pattani's Khok Pho district on Thursday. Officials believed the vehicle could be loaded with bombs to target the local community.

Sources say recent attacks on teachers may have been in response to the murders of an Islamic religious teacher and a local imam during the past two months.

Mahama Ma-air, a teacher at Yala's Thammawithaya Islamic School, was gunned down on Oct 30 in Pattani's Yarang district, while Abdullateh Todir, the chairman of the Muslim religious leaders of Yaha district and a member of the Yala Islamic Committee, was gunned down on Nov 14.

A source said, "The Southern Border Provinces Administrative Centre has set up an investigation panel to look into the cases."
Posted by: ryuge || 12/09/2012 00:00 || Comments || Link || E-Mail|| [336063 views] Top|| File under: Thai Insurgency
Syria troops battle rebels around Damascus
[Al Ahram] Syrian troops battled rebels near Damascus


...The place where Pencilneck hangs his brass hat...


on Saturday and launched air strikes on opposition strongholds in the south of the capital and on its northeastern outskirts, a watchdog said.
The Syrian Observatory for Human Rights gave an initial toll of 49 people killed nationwide, including 16 civilians and 16 rebels killed in Damascus province alone.

To the northeast of the capital, seven civilians including a child were killed in heavy army shelling on the town of Misraba.

Nearby, warplanes bombarded the town of Douma and areas between Harasta and Irbin, said the watchdog, adding that 10 rebels were killed in fierce

festivities

with troops in the area.

The Observatory also reported three rebels and two civilians killed in shelling on southern areas of the capital, including in Daraya, where troops had launched a major military operation to try and seize control of the town.

For several days, the army has pounded rebel strongholds on the capital's outskirts, where the fighters have set up their rear bases, raising fears of a looming ground assault.

Abu Kinan, an activist in Daraya, said that

festivities

had broken out between the rebel Free Syrian Army and government troops to the east and west of Daraya.

"The army is getting reinforcements and has tossed in the calaboose
Youse'll never take me alive coppers!... [BANG!]... Ow!... I quit!
more than 80 displaced people who were living in the surrounding areas, just because they are from Daraya," he told AFP via Skype.

He said that the army had not yet succeeded in entering the town, the scene in August of the single deadliest massacre of the 21-month conflict.

State television reported that the army had "destroyed a number of vehicles and

cycle of violence

s used by terrorists" in Harasta and Daraya.

The Observatory said that the army mounted attacks on rebel positions near the borders with Turkey and Israel.

Air strikes struck the northern town of Tal Abyad near Turkey, the

Britannia

-based watchdog said, while shells fell on the villages of Bir Ajam and Al-Buraykah in the Syrian side of the Israeli-occupied Golan Heights.

In the northwestern province of Idlib, four men were killed in air strikes on the village of Kfar Lateh, and warplanes also bombed Maaret al-Numan and the nearby village of Has, killing two men and leaving 15 others

maimed

.

In Aleppo


...For centuries, Aleppo was Greater Syria's largest city and the Ottoman Empire's third, after Constantinople and Cairo. Although relatively close to Damascus in distance, Aleppans regard Damascenes as country cousins...


province in the north, warplanes pounded the towns of Aazaz and Jarablus, and targeted rebel positions around the Meng military airport which is ringed by several battalions.

Posted by: Fred || 12/09/2012 00:00 || Comments || Link || E-Mail|| [336065 views] Top|| File under: Govt of Syria
Syrian army seals off Damascus following attacks
Syrian government troops on Saturday closed all roads leading to the capital, Damascus, after opposition rebels attacked checkpoints in various parts of the city, activists said.


This is beginning to sound a little like Saigon, 1975. I'm waiting for the Russian helicopters to start landing on top of their embassy...

"Around 13 army checkpoints were attacked at the entrances of the capital, Damascus. This prompted the government troops to close areas, especially those leading to the eastern, western and southern suburbs of the capital," Haytham al-Abdullah, a Syrian activist based in Damascus, told dpa.

He added that government troops were mounting a widescale crackdown eight kilometers from Damascus.

Rebels are at pains to seize the city's airport and a main road leading to it in an attempt to cut supply lines to government troops, say activists. Both sides have been fighting near the facility for more than a week.

Military commanders of several brigades from the rebel Free Syrian Army have agreed to unify their command. They selected a 30-member supreme military council, led by General Salim Idriss, in preparation for a decisive battle in Damascus, said activists.

Meanwhile, the newly elected National Coalition of Syrian Revolutionary and Opposition Forces is to meet in Cairo on Saturday for talks on electing a prime minister and members of a transitional government in exile. The United States and other Western powers have been pressuring the coalition, launched in Qatar last month, to show unity and coordinate with forces fighting to oust al-Assad's regime.
Posted by: Steve White || 12/09/2012 00:00 || Comments || Link || E-Mail|| [336064 views] Top|| File under:
Who's in the News
44
[untagged]
7
Arab Spring
6
Govt of Pakistan
3
Hamas
2
Govt of Syria
2
Jamaat-e-Islami
1
Govt of Iran
1
al-Qaeda in Pakistan
1
al-Qaeda in North Africa
1
al-Qaeda
1
Hizb-ut-Tahrir
1
TTP
1
Muslim Brotherhood
1
Palestinian Authority
1
Taliban
1
Thai Insurgency
1
Ansar Dine
Bookmark
E-Mail Me
The Classics
The O Club
Rantburg Store
The Bloids
The Never-ending Story
Thugburg
Gulf War I
The Way We Were
Bio
Merry-Go-Blog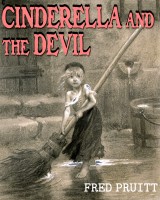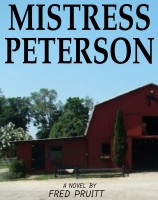 On Sale now!


A multi-volume chronology and reference guide set detailing three years of the Mexican Drug War between 2010 and 2012.

Rantburg.com and borderlandbeat.com correspondent and author Chris Covert presents his first non-fiction work detailing the drug and gang related violence in Mexico.

Chris gives us Mexican press dispatches of drug and gang war violence over three years, presented in a multi volume set intended to chronicle the death, violence and mayhem which has dominated Mexico for six years.
Click here for more information


Meet the Mods
In no particular order...


Steve White
Seafarious
tu3031
badanov
sherry
ryuge
GolfBravoUSMC
Bright Pebbles
trailing wife
Gloria
Fred
Besoeker
Glenmore
Frank G
3dc
Skidmark



Better than the average link...



Rantburg was assembled from recycled algorithms in the United States of America. No trees were destroyed in the production of this weblog. We did hurt some, though. Sorry.
3.235.188.113

Help keep the Burg running! Paypal: