Africa Horn
U.N. helicopter shot down in South Sudan; 4 dead
[USA Today] The United Nations


...Parkinson's Law on an international scale...


said South Sudan's armed forces shot down a U.N. helicopter on Friday killing all four crew members on board -- but South Sudan's military

front man

blamed rebel fighters.

U.N. deputy

front man

Eduardo del Buey said the helicopter from the U.N. peacekeeping mission in South Sudan was on a reconnaissance mission when it was shot down. The mission, known as UNMISS, said the helicopter was not carrying any passengers.

"In subsequent communications between the mission and the South Sudanese Armed Forces, the SPLA told the mission that it has shot down the helicopter in the Likuangole area in Jonglei state," del Buey said. The SPLA is South Sudan's army.

Pibor County in Jonglei State, where the helicopter was shot down, has been the scene of recent

festivities

between rebel militia fighters led by David Yauyau and South Sudanese forces. A former member of the South Sudanese Army, Yauyau launched his rebellion after failing to win a parliamentary seat in the Sudanese general elections in April 2010. South Sudan accuses Sudan of arming Yauyau.

South Sudan military

front man

Kella Kueth denied that his military shot down the U.N. helicopter and told AP: "It was the forces of Yauyau. Yauyau's forces are working with Khartoum for the downfall of South Sudan."

Posted by: Fred || 12/22/2012 00:00 || Comments || Link || E-Mail|| [336063 views] Top|| File under:
South Sudan admits shooting down UN chopper
South Sudan's army shot down a UN helicopter, killing all four crew on board, after it mistook the craft for an enemy plane, military spokesman Philip Aguer said Friday.

"The artillery unit unfortunately fired on the plane knowing that this is an enemy plane because there was no prior information from the UN about this plane being in the area," Aguer told AFP. "Unfortunately the plane was shot by friendly fire ... that hit it, and it crashed. After 15 minutes of shooting at the plane, we heard that the UN had sent a plane," he said.

Aguer said the army used anti-aircraft weapons to down the aircraft as it flew over Jonglei, a state in the east of the world's newest nation that has long been the theatre of ethnic conflicts, with particularly bloody clashes reported over the past year.

The helicopter was hit on a reconnaissance flight over Jonglei. The South Sudanese government has already tried to stop the United Nations, and rights groups investigating allegations of massacres and other abuses in that region.
Posted by: Pappy || 12/22/2012 00:00 || Comments || Link || E-Mail|| [336065 views] Top|| File under:
Africa North
32 injured in Alexandria festivities
[Al Ahram] Thirty-two people

were maimed

in the

festivities

that broke out at Alexandria's Qaed Ibrahim Mosque on Friday, announced Ahmed Omar, the health ministry spokesperson.

Omar stated that all injured were transported to Rass El-Tin Hospital.

"The ministry provided 12 ambulances in front of Qaed Ibrahim Mosque for today's protests," he said.

Clashes erupted shortly after several thousand demonstrators gathered at Alexandria's Qaed Ibrahim Mosque Friday to "defend [Islamic] scholars and mosques," and to call for Sharia (Islamic law).

The rally, which was initially peaceful after Friday noon prayers, turned violent when

festivities

broke out between Islamist demonstrators and rival opposition group.

According to media reports,

festivities

seem to have been kicked off after opposition protesters picked a fight with one of the Islamist demonstrators.

Rounds of teargas were fired into the crowds, forcing people onto the Corniche near the mosque. After two hours of street battles, the area surrounding the mosque was mostly cleared.

The protest comes after iconic Alexandria Sheikh Ahmed El-Mahalawy was held captive inside the mosque for 14 hours last Friday by worshippers angered by the overt Islamist rhetoric in his sermon. mEl-Mahalawy demanded worshippers seek the implementation of Sharia (Islamic law) ahead of the referendum's first round, which was regarded as a call to vote 'Yes' for the constitution.

Over 20 people

were maimed

last Friday in the ensuing confrontations and a few vehicles were set alight.
Posted by: Fred || 12/22/2012 00:00 || Comments || Link || E-Mail|| [336071 views] Top|| File under: Arab Spring
Algerian colonel killed in clash with Islamists
[Al Ahram] An Algerian army colonel has been killed in a

shootout

between troops and Islamists in the Bouira region, 125 kilometres (80 miles) southeast of Algiers, local media reported on Friday.

The clash broke out on Wednesday evening during a search operation for a "terrorist group" in the mountainous region, El Watan said, citing security sources, and employing the term officials use for Islamist

turban

s.

A member of the communal guard, civilian auxiliaries who were assisting in the operation, was

maimed

in the violence, which erupted in Ahnif, east of Bouira, where the Islamist group appeared earlier this month.

The slain officer was an army colonel, according to the report, which did not give his name and could not be independently verified.

A senior member of Al-Qaeda in the Islamic Maghreb, the Algerian-based global terror network's north African franchise, was incarcerated
... anything you say can and will be used against you, whether you say it or not...
in the same region earlier this week, according to security sources.

Posted by: Fred || 12/22/2012 00:00 || Comments || Link || E-Mail|| [336063 views] Top|| File under: al-Qaeda in North Africa
Tear gas fired as clashes erupt in Alexandria
Riot police fired tear gas to separate clashing protesters in Egypt's second city of Alexandria on Friday, AFP correspondents reported, as tensions rose over a new constitution. Lines of black-clad officers kept apart thousands of Islamists on one side and hundreds of anti-constitution protesters on the other. Dozens of rival protesters pelted each other with rocks in running battles.

The violence broke out on the eve of the final round of a referendum on the draft charter, which is backed by President Mohamed Mursi and his Islamist supporters.

Alexandria, which voted in the first round of the referendum last weekend, has seen several clashes between pro- and anti-Mursi protesters.

On December 14, opposition protesters besieged a mosque in the Mediterranean city, prompting running battles between rock-throwing groups of men, some of whom brandished swords.

Islamists organised Friday's rally to protest last week's siege of the mosque, sparked by a cleric's call for people to vote yes in the constitution.
Posted by: Steve White || 12/22/2012 00:00 || Comments || Link || E-Mail|| [336067 views] Top|| File under: Arab Spring
China-Japan-Koreas
Norks Arrest U.S. Citizen
North Korea says it has arrested a U.S. citizen for committing crimes against the state after he entered the reclusive communist country as a tourist.
The official Korean Central News Agency said Friday the man, identified as Bae Jun-ho, has confessed to unspecified crimes that it said were "proven through evidence."


"Yes! Yes! I took a picture of the Tower of the Juche Idea! Please! Stop doing that!"

It said legal actions are being taken against Bae "in line with criminal procedure law," suggesting he will be tried in court. Under North Korean law, the punishment for hostile action against the state is five to 10 years of hard labor.


Hard time for just viewing a tower...

VOA's Korean Service says it has learned Bae was a tour guide operating his own company. Sources familiar with the matter told VOA Bae was detained for possessing photos of hungry North Korean children begging for food.


They were standing in front of the Juche Tower. What, he was supposed to shoo them away?

The sources said Bae had taken pictures of the children during his travels.

Yoon Hee-do, an official with a South Korean human rights group (Citizen's Coalition for the Human Rights for North Korean Refugees) said that Bae also did charity work for North Korean orphans.

"His charity work is pretty substantial. He apparently provided assistance to an orphanage that houses children and to a big bakery in the Rason Special Economic Zone," he said.

Yoon Hee-do denied that Bae committed a crime, saying he would have known to be very careful while operating in the North. "He [Bae] has enough experience to know that the local authorities can blow even a little misdeed out of proportion. So I doubt he has done anything that is harmful to the North Korean regime," he said.


Other than take pictures of hungry kids, which is almost a capital offense...

North Korean state media said Bae was detained on Nov. 3 as he entered the northeastern port city of Rason, which lies in a special economic zone near the border with Russia and China. KCNA says officials from the Swedish Embassy met with Bae on Friday. Sweden often acts on behalf of the United States, since Washington does not have diplomatic ties with Pyongyang.

North Korea has detained several Americans in recent years, mostly journalists or Christians accused of proselytizing. In 2009, two television journalists were detained and sentenced to 12 years of hard labor after crossing into the North from China. Former U.S. President Bill Clinton later traveled to North Korea to win their release.


Warm up the jet, Bill's gonna take it on the road again...

In 2010, former U.S. President Jimmy Carter negotiated the release of U.S. national Aijalon Mahli Gomes, who was sentenced to eight years of hard labor.
Posted by: Steve White || 12/22/2012 00:00 || Comments || Link || E-Mail|| [336064 views] Top|| File under:
India-Pakistan
Bombing at political rally kills 8 in Pakistan
Pakistani police say a suicide bomber attacked a political rally in the country's northwest, killing eight people.

Police officer Arfan Khan says the bombing Saturday in Peshawar, the capital of Khyber Pakhtunkhwa province, also wounded more than 20 people.

Khan says the rally was being held by the Awami National Party, whose members have been repeatedly targeted by the Taliban. A provincial Cabinet minister from the party, Bashir Balour, was wounded in the attack.


It appears the minister is the brother of thr Railways Minister who put a bounty on the head of the filmmaker who made Innocence Of Muslims.
Posted by: tipper || 12/22/2012 10:10 || Comments || Link || E-Mail|| [336073 views] Top|| File under:
Man accused of desecrating Koran burned alive by Pak mob
An angry mob broke into a Pakistani police station and burned alive a man accused of desecrating the Koran, police said Saturday.

According to Maulvi Memon, the imam in the village of Seeta in Sindh province, the man was a traveler and had spent Thursday night at the mosque. The charred remains of the Koran were found the next morning. Memon said, "He was alone in the mosque during the night. There was no one else there to do this terrible thing."

Villagers assaulted the man then handed him over to police. A few hours later, a mob of around 200 people stormed the police station, dragged the man out and set him on fire.

Usman Ghani, the senior superintendent of police in Dadu district, said around 30 people had been arrested for the crime and seven policemen detained for negligence.
Posted by: ryuge || 12/22/2012 04:16 || Comments || Link || E-Mail|| [336086 views] Top|| File under:
More than 3.5 million Pakistani children miss polio vaccine: WHO
[Dawn] More than 3.5 million Pak children missed out on polio


...Poliomyelitis is a disease caused by infection with the poliovirus. Between 1840 and the 1950s, polio was a worldwide epidemic. Since the development of polio vaccines the disease has been largely wiped out in the civilized world. However, since the vaccine is known to make Moslem pee-pees shrink and renders females sterile, bookish, and unsubmissive it is not widely used by the turban and automatic weapons set...


vaccination this week in a campaign overshadowed by the deaths of nine immunisation workers, a UN official said Friday.

The

Mohammedan

-majority nation of 180 million people is one of only three in the world where the highly infectious, crippling disease remains endemic and infections shot up from a low of 28 in 2005 to almost 200 last year.

Nine people working on the UN-backed programme were

rubbed out

in Bloody Karachi


...formerly the capital of Pakistain, now merely its most important port and financial center. It may be the largest city in the world, with a population of 18 million, most of whom hate each other and many of whom are armed and dangerous...


and the northwest this week, murdered for trying to protect children from a cruel disease that can leave limbs flaccid and useless in a matter of hours.

Posted by: Fred || 12/22/2012 00:00 || Comments || Link || E-Mail|| [336065 views] Top|| File under: Govt of Pakistan
UK judges block legal action over US drone attacks in Pakistan
[Dawn] Judges on Friday blocked a legal action brought by a Pak man against

Britannia

over allegations that British intelligence has been used in US drone attacks on Pakistain.

Lawyers for Noor Khan, 27, who lives in Pakistain, launched the action at the High Court in London in March after the death of his father Malik Daud Khan last year in a drone strike in North
Wazoo.

They sought to challenge the lawfulness of the help

Britannia

's intelligence gathering agency GCHQ reportedly provides to the CIA, such as information targeting

beturbanned goon

s, which is then used in deadly drone strikes.

However,


corruption finds a dozen alibis for its evil deeds...


lawyers for British Foreign Secretary William Hague had urged the court to block the legal proceedings, saying the case was unarguable.

They said it raised issues relating to sovereign foreign states that cannot be determined by English courts, adding that any ruling would have a "significant" impact on British relations with the United States and Pakistain.

Lord Justice Alan Moses refused Khan permission to bring the legal challenge at the High Court on Friday.

"The real aim is to persuade this court to make a public pronouncement designed to condemn the activities of the United States in North Waziristan, as a step in persuading them to halt such activity," he said.

The judge said lawyer Martin Chamberlain, who represented Khan in court, "knows he could not obtain permission overtly for such a purpose".

He added: "His stimulating arguments have been an attempt to shroud that purpose in a more acceptable veil."

Posted by: Fred || 12/22/2012 00:00 || Comments || Link || E-Mail|| [336063 views] Top|| File under: al-Qaeda in Pakistan
Pakistan drone crashes in South Waziristan
[Dawn] A Pak reconnaissance drone has crashed in a restive northwestern tribal region after developing a technical fault, security officials said on Friday.

The unmanned military aircraft was on a surveillance mission when it came down on Thursday night in Azam Warsak area, west of Wana, the main town of the South
Wazoo tribal region, a

security bigshot

told AFP on condition of anonymity.

Earlier, it was reported that a drone suspected to be a US unmanned aerial vehicle (UAV) had crashed in the Kaza Panga area of South Waziristan, however, it was unclear whether it belonged to Pakistain or the US, which regularly conducts drone strikes in tribal agencies.

Another official told AFP the crash and said that Talibs surrounded the site and later took possession of the wreckage.

However,


there's more than one way to stuff a chicken...


Pak intelligence officials speaking to Dawn.com said the wreckage of the three-camera surveillance drone, which had a Pak flag painted on it, was in possession of Pak security personnel.

Pakistain manufactures its own small drones which the army, navy and air force use for reconnaissance and do not have the lethal capability of US drones which target

jihad boy

hideouts in the country's tribal regions.

Posted by: Fred || 12/22/2012 00:00 || Comments || Link || E-Mail|| [336070 views] Top|| File under: Govt of Pakistan
Banker killed in 'sectarian' attack
[Dawn] A banker was

rubbed out

in a 'sectarian' attack in Lines Area within the remit of the Brigade

cop shoppe

on Thursday morning, officials said.

Only a few days earlier, an over-30-hour sit-in organised by several Shia organizations at the Numaish intersection to protest against sectarian killings ended on the governor assurance that credible steps would be taken to stop sectarian killings in the city.

Ashiq Abbas, 50, was heading to his bank branch in an auto-rickshaw when he was targeted near Thanvi Masjid, said an official at the Brigade

cop shoppe

.

While the attackers just sped away after firing at the victim, the latter was rushed to the Civil Hospital Bloody Karachi


...formerly the capital of Pakistain, now merely its most important port and financial center. It may be the largest city in the world, with a population of 18 million, most of whom hate each other and many of whom are armed and dangerous...


where he died during treatment.

The police quoted hospital sources as saying that the victim had been hit by two bullets.

Following the medico-legal formalities, the body was taken to the Mehfil Shah-e-Khurasan for funeral and later to the Wadi-e-Hussain graveyard for burial.

The officials said the victim, father of two, was a resident of Lines Area Sector 1-A.

Following the killing, Majlis Wahdat-e-

Mohammedan

een workers staged a protest on the arterial M.A. Jinnah Road raising slogans against the unabated sectarian killings taking place in the city.

Earlier, MWM deputy secretary general Allama Aftab Haider Jafri and his associate Shahid Ali Mirza, both bankers, had been killed in a sectarian attack within the remit of the Brigade

cop shoppe

on Nov 6.

Young man

rubbed out

in Rizvia

A young man was

rubbed out

in Rizvia Society on Thursday night, police said.

They added that the victim, who appeared to be in his 30s, was on foot when

gunnies

riding a

cycle of violence

shot at him in front of Imam Zainul Abideen Hospital, situated in Society, within the remit of the Rizvia

cop shoppe

.

The officials said the victim, identified as Rehan Rasheed, was taken to the Abbasi Shaheed Hospital in a police van. He was pronounced dead on arrival at the hospital, the police said.

The victim had sustained two gunshot wounds in the head and chest, hospital sources said.

PPP activist attacked

An activist of the Pakistain People's Party was seriously

maimed

in a gun attack in Orangi Town on Thursday, police said.

They added that Ajaz Younus, 50, was shot at and

maimed

within the remit of the Pakistain Bazaar

cop shoppe

.

The victim was rushed to the Abbasi Shaheed Hospital where he was admitted for treatment in a serious condition, the officials said.

Policeman

maimed



A policeman sustained three gunshot wounds while trying to overpower

bandidos

near the Frere police lines area, officials said.

They added police constable Noorul Amin, 30, was hit by bullets when he tried to overpower one of the

bandidos

who were depriving women travelling in an auto-rickshaw of their cash and valuables.

The

bandidos

fired multiple shots at him and fled.

The police constable, who sustained gunshot wounds to his abdomen and hands, was rushed to the Jinnah Postgraduate Medical Centre where he was admitted for treatment.

Five hurt in cracker attack

Five people, mainly employees of a roadside restaurant, were

maimed

in what police described as a cracker attack on Mauripur Road on Thursday.

The police said that attackers riding a

cycle of violence

hurled a cracker at Dua Hotel, situated on the main Mauripur Road, and sped away.

Five people suffered injuries. They were taken to the Civil Hospital

Bloody Karachi

for medical treatment. All were said to be stable, according to hospital sources. While police suspected that the attack could be related to extortion, the restaurant owner told the police he had not received any threat for extortion.

Posted by: Fred || 12/22/2012 00:00 || Comments || Link || E-Mail|| [336066 views] Top|| File under:
Taliban 'commander' among four killed in blast
[Dawn] Four

jihad boy

s, a key Taliban 'commander' among them, were killed and six others injured in a blast in Rustam bazaar of South
Wazoo on Friday.

Maulvi Abbas, the

Taliban capo

, his son and two guards were killed when an IED (improvised

bomb

) said to have been planted in his office by his rivals, went off. Six people

were maimed

and were taken to agency headquarters' hospital in Wana and a private clinic.

Dr Akbar Khan told Dawn at the hospital that one of the injured had been referred DHQ hospital in Dera Ismail Khan


... the Pearl of Pashtunistan ...




at death's door

.

Maulvi Abbas was one of four

Taliban capo

s who supported Uzbek and other foreign

Orcs and similar vermin

when Maulvi Nazir group and local Ahmedzai Wazir tribe launched an operation in 2007 and asked foreign

Orcs and similar vermin

to leave South Waziristan, blaming them for creating law and order problems in the region.

The other three commanders Maulvi Noorul Islam, Javed Wazir and Omar Wazir, took refuge in areas controlled by Hakeemullah Mehsud and Waliur Rehman in North Waziristan after operation Rahe Nijat was launched by security forces. Omar Wazir was later killed in a drone attack in Machikhel area of North Waziristan.

However,


there's more than one way to skin a cat...


Abbas, Noorul Islam and Javed Wazir moved back to Wana after striking a secret deal with Maulvi Nazir group and Ahmedzai elders about a year ago.

Posted by: Fred || 12/22/2012 00:00 || Comments || Link || E-Mail|| [336065 views] Top|| File under: al-Qaeda in Pakistan
Drone attack kills four in North Waziristan: sources
[Dawn] Four suspected

bully boyz

were killed in a US drone strike Friday afternoon in North
Wazoo regions, one of Pakistain's restive northwestern tribal agencies near the Afghan border, intelligence and government sources said.

Although military and political administration officials refuse to comment on such strikes in the tribal areas, intelligence sources said the drone targeted a suspected

Death Eater

facility located in the Hisukhel area of Mir Ali, about 25 kilometres east of Miranshah
... headquarters of al-Qaeda in Pakistain and likely location of Ayman al-Zawahiri. The Haqqani network has established a ministate in centered on the town with courts, tax offices and lots of madrassas...
, the main town in North Waziristan agency.


The drones fired two missiles, destroying the house and killing four

bully boyz

inside, said the sources on condition of anonymity. The identities of the dead and their affiliation to a

Death Eater

group were unclear, they added.

Some sources said some foreigners were also among the dead but their nationalities could not be ascertained.

North Waziristan is one of seven regions in Pakistain's Federally Administered Tribal Areas (FATA) governed by tribal laws. An

bad turban

insurgency led by the Pak Taliban (TTP) plagues the region, while the area is known to be infested with

Death Eater

s, including the al Qaeda and other armed

bad turban

organizations.

US drones frequently attack

Death Eater

hideouts in Pakistain's tribal regions, targeting suspected Taliban and al Qaeda

Death Eater

s.

Reliable casualty figures are difficult to acquire in the tribal areas, which are largely off-limits to

news hound

s, because of security worries and government restrictions.

Posted by: Fred || 12/22/2012 00:00 || Comments || Link || E-Mail|| [336064 views] Top|| File under: al-Qaeda in Pakistan
11 killed on Pak-Iran border
[Dawn] Eleven

undocumented Democrat

s were reportedly killed on Friday in a firing incident in Pothan area, near Pakistain-Iran border and some 80km northwest of Gwadar.

Balochistan



...the Pak province bordering Kandahar and Uruzgun provinces in Afghanistan and Sistan Baluchistan in Iran. Its native Baloch propulation is being displaced by Pashtuns and Punjabis and they aren't happy about it...


Home Secretary told Dawn that special teams had been dispatched for confirmation of the incident.

Reports suggested that the

undocumented Democrat

s included Tajiks, Uzbeks and Paks, and they wanted to cross the border through illegal channels when they were fired upon by unknown persons.

Earlier this year, 11 such immigrants were killed by unknown

gunnies

while they wanted to cross the Iranian border through illegal channels.

Posted by: Fred || 12/22/2012 00:00 || Comments || Link || E-Mail|| [336064 views] Top|| File under:
Israel-Palestine-Jordan
Report: 5 Palestinians hurt by IDF gunfire in Gaza
The

Hamas, always the voice of sweet reason,

journal al-Risala reported that five Paleostinian farmers sustained moderate injuries from IDF gunfire in the north of the

Gazoo

Strip.

The IDF said in response that soldiers used means of crowd control to disperse protesters near the security fence. When they refused to leave, the troops fired at the legs of protesters who seemed to be stirring up the others.


They've gone native, or something.
Posted by: trailing wife || 12/22/2012 08:22 || Comments || Link || E-Mail|| [336077 views] Top|| File under:
Report: Palestinians Break Into Army Base, Injure Soldier
Israel's army said Friday that two Paleostinians breached the security fence of an army base north of Jerusalem and lightly injured a soldier after assaulting him.

Israel's Ynet news site reported that assailants sprayed him with pepper spray, overpowered him and stole his weapon. He sustained mild injuries and was treated by army medics, Ynet said.

The report quoted army sources describing a "serious security failure," and said though the motive was believed to be criminal it was being investigated as an "attempted terror attack."
Posted by: trailing wife || 12/22/2012 08:22 || Comments || Link || E-Mail|| [336077 views] Top|| File under:
Syria-Lebanon-Iran
Destroyed Hezbollah Weapons Depot Reportedly Held Chemical Missiles
Two days after a mysterious explosion at a Hezbollah weapons depot in southern Lebanon, the Kuwaiti website Al Jarida is reporting that Israel bombed the site because Syria had transferred missiles there that were capable of being equipped with chemical warheads.


Where are the warheads?


The missiles had been moved into Lebanon from Syria in the last several months and were being held inside warehouses owned by farmers in the area.

The report also claimed that Hezbollah has many additional warehouses across Lebanon that are used for the same purpose. In October another weapons storage facility in the town of Baalbek was destroyed after an explosion. The AFP said that four Syrians were killed in the blast.

Posted by: Glenmore || 12/22/2012 09:14 || Comments || Link || E-Mail|| [336071 views] Top|| File under:
Scuds pummel Syrian rebel positions
[Beirut Daily Star] Syria's rebels stepped up attacks on strategic sites including a sprawling military complex in the country's north Friday, while reports emerged that Hereditary President-for-Life Bashir Pencilneck al-Assad
Terror of Aleppo's


...For centuries, Aleppo was Greater Syria's largest city and the Ottoman Empire's third, after Constantinople and Cairo. Although relatively close to Damascus in distance, Aleppans regard Damascenes as country cousins...


...
forces fired scud missiles at rebel areas for the second time.

Also Friday, Russian President Vladimir Putin

...Second President of the Russian Federation and the first to remain sober. Because of constitutionally mandated term limits he is the current Prime Minister of Russia. His sock puppet, Dmitry Medvedev, was installed in the 2008 presidential elections. Putin is credited with bringing political stability and re-establishing something like the rule of law. During his eight years in office Russia's economy bounced back from crisis, seeing GDP increase, poverty decrease and average monthly salaries increase. During his presidency Putin passed into law a series of fundamental reforms, including a flat income tax of 13%, a reduced profits tax, and new land and legal codes. Under Putin, a new group of business magnates controlling significant swathes of Russia's economy has emerged, all of whom have close personal ties to Putin. The old bunch, without close personal ties to Putin, are in jail or in exile...
told European leaders Russia did not seek to protect Assad but that only a negotiated solution could end the conflict and prevent chaos -- an outcome that is looking increasingly unlikely.

NATO


...the North Atlantic Treaty Organization. A cautionary tale of cost-benefit analysis....


chief Anders Fogh Rasmussen said the Syrian army's use of Scud-type missiles against rebels was a sign that the regime was approaching collapse.

"I can confirm that we have detected the launch of Scud-type missiles; we strongly regret that act," Rasmussen said. "I consider it an act of a desperate regime approaching collapse."

The latest launches were detected Thursday, a source close to NATO said. One of the Scuds apparently hit the rebel town of Marea, near Aleppo.

It was the second reported use of Scuds, 21 months into an anti-government uprising that opposition monitors say has claimed more than 44,000 lives.

U.S. and NATO officials first reported Syria's use of Scud missiles one week ago, prompting a swift denial from the Syrian government.
Posted by: Fred || 12/22/2012 00:00 || Comments || Link || E-Mail|| [336103 views] Top|| File under: Govt of Syria
82 dead in Syria fighting
[Beirut Daily Star] Violence raged in flashpoints again across Syria Friday, with at least 82 people killed, according to a preliminary count from the

Britannia

-based Syrian Observatory for Human Rights opposition group.

Syrian rebels attacked an air defense base protecting a military industrial compound in Al-Safira in the country's north, as anti-government forces pushed forward in efforts to capture wider areas near the border with Turkey, an activist group said.

The Observatory said seven rebels were killed in the attack.

The town is home to a complex of military factories and lies just south of the city of Aleppo


...For centuries, Aleppo was Greater Syria's largest city and the Ottoman Empire's third, after Constantinople and Cairo. Although relatively close to Damascus in distance, Aleppans regard Damascenes as country cousins...


The rebels tried to storm the base but were pushed back, only to later shell some of the military factories, Observatory chief Rami Abdulrahman said.

The Observatory and other activists said rebels launched a wave of attacks on military checkpoints and posts in the central province of Hama.

An amateur video posted online by activists showed rebels tearing down Syrian and Paleostinian flags from a checkpoint in the strategic village of Morek, along the Damascus


...The place where Pencilneck hangs his brass hat...


-Aleppo highway. Regime troops usually raise the Paleostinian flag on their posts. Abdulrahman said the military plants in Al-Safira are surrounded by army bases and posts to protect them. He said Friday's

festivities

came three days after rebels captured a military warehouse in the area. It was later bombed by Syrian warplanes, killing nearly two dozen rebels.

In Aleppo, Syrian rebels fired warning shots at an airliner preparing to take off from Aleppo airport in the first direct attack on a civilian flight, a rebel commander said, warning that all civilian flights would now be considered targets. The commander, who gave his name only as Khaldoun, told

Rooters

by Skype that snipers from his brigade had hit the wheels of Syrian Airways flight RB201 Thursday.

"Those were warning shots," he said. "We wanted to send a message to the regime that all their planes -- military and civilian -- are within our reach."

Rebels accuse the government of using civilian aircraft to transport weapons and Iranian fighters they say are helping Assad's forces. Insurgents have cut off many of the road links to Aleppo, Syria's biggest city.
Posted by: Fred || 12/22/2012 00:00 || Comments || Link || E-Mail|| [336064 views] Top|| File under: Govt of Syria
Paleos continue return to Yarmouk
[Beirut Daily Star] Paleostinians who fled their homes in the Yarmouk refugee camp after much of it was captured by rebels continued returning home Friday. The refugees first began going back Thursday, after

festivities

between the army and the rebels subsided and a deal was reached for opposition forces to withdraw from the camp.

Fighting continued in the Damascus


...The place where Pencilneck hangs his brass hat...


neighborhoods of Hajar Aswad and Tadamon, just outside Yarmouk, the Observatory said. Rebels also attacked army positions in the southern suburbs, including Mleiha and Chebaa, the group added. The areas are close to the Damascus International Airport and have witnessed heavy

festivities

over the past weeks.

An attack by Syrian rebels on an electricity pylon caused a power outage in several areas of Damascus, state television


... and if you can't believe state television who can you believe?


said, blaming "terrorists."

The state-run news agency


...and if you can't believe the state-run news agency who can you believe?...


reported that "many

gunnies

" were killed in the suburb of Daraya, which has been subjected to shelling and attacks by government troops for weeks.
Posted by: Fred || 12/22/2012 00:00 || Comments || Link || E-Mail|| [336063 views] Top|| File under: Govt of Syria
New clashes in Damascus Palestinian camp
Palestinians continue to win friends and influence people...

BEIRUT - New clashes between pro- and anti-Damascus fighters erupted in a Palestinian camp in south Damascus on Friday, hours after the return of thousands of people who fled earlier violence, a monitoring group said.

"The fresh battles pitted fighters from the pro-regime popular committees against Syrian and Palestinian rebels opposed to President Bashar al-Assad," said Syrian Observatory for Human Rights director Rami Abdel Rahman.
Posted by: Steve White || 12/22/2012 00:00 || Comments || Link || E-Mail|| [336075 views] Top|| File under:
Who's in the News
40
[untagged]
4
Govt of Syria
3
Govt of Pakistan
3
Arab Spring
3
al-Qaeda in Pakistan
1
Salafists
1
al-Qaeda in North Africa
1
Govt of Iraq
1
Hezbollah
Bookmark
E-Mail Me
The Classics
The O Club
Rantburg Store
The Bloids
The Never-ending Story
Thugburg
Gulf War I
The Way We Were
Bio
Merry-Go-Blog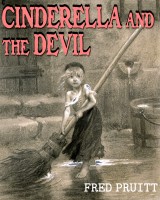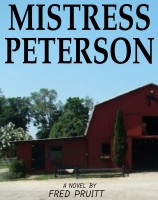 On Sale now!


A multi-volume chronology and reference guide set detailing three years of the Mexican Drug War between 2010 and 2012.

Rantburg.com and borderlandbeat.com correspondent and author Chris Covert presents his first non-fiction work detailing the drug and gang related violence in Mexico.

Chris gives us Mexican press dispatches of drug and gang war violence over three years, presented in a multi volume set intended to chronicle the death, violence and mayhem which has dominated Mexico for six years.
Click here for more information


Meet the Mods
In no particular order...


Steve White
Seafarious
tu3031
badanov
sherry
ryuge
GolfBravoUSMC
Bright Pebbles
trailing wife
Gloria
Fred
Besoeker
Glenmore
Frank G
3dc
Skidmark



Better than the average link...



Rantburg was assembled from recycled algorithms in the United States of America. No trees were destroyed in the production of this weblog. We did hurt some, though. Sorry.
3.235.188.113

Help keep the Burg running! Paypal: