Afghanistan
Commander Zadran, Karzai reach patch-up agreement
MIRAN SHAH, Pak-Afghan border, Jan 20 (NNI)
The rebel Afghan Pashtun commander Badshah Khan Zadran has made a patch-up with Afghan president Hamid Karzai, reports said Sunday. A formal rapprochement agreement will be reached soon. According to government sources, the rebel commander has been forced to make a patch-up with Karzai administration under the intensive US pressure.
I doubt if it was us. He declared jihad against us. If he's been bought, I doubt if Zadran will stay bought.
On the other hand the tribes siding with Commander Zadran have expressed their full support to president Hamid Karzai and vowed to impose fine on those who have been siding with the rebel commander Zadran. The tribals are assured by the Kabul government that they would get their share from the international funding if they stop their support to Zadran. The United Nations officials as well as American Army commanders want tribals part ways with their rebel leader and side with the central government for the sake of peace.


I get the feeling it's the tribals who've been bought off. If Zadran's a party to the agreement, I'd guess it's a sulking acquiescence, and that he intends to break it at the first opportunity. I do hope there's an "unfortunate accident" in his future.
Posted by: Fred Pruitt || 01/20/2003 09:00 am || Comments || Link || E-Mail|| [286 views] Top|| File under:
5000 Police Deployed In Spin Boldak
Source: NNI
The Hamid Karzai government in Afghanistan has reportedly deployed over five thousand paramilitary troops and security personnel to curb the alleged Taliban and al-Qaida activities in the Spin Boldak area that borders with Pakistan. Reports from across the Chaman border of Pakistan said the deployments were made in the Spin Boldak suburbs including Loy Karez, Baljar, Maaroof and Uzghistan areas. Elaborating a recent clash between the government troops and the adversaries in the Loy Karez area, an Afghan army officer Maama Ubaiduulah told reporters that four persons were killed and five injured in the skirmish.


If the place wasn't so close to Pakland, it would have happened someplace else that was...


Regarding the law and order situation in the Spin Boldak area, Maama said it was better now. He added that a self proclaimed Taliban leader Hafiz Abdur Rahim was hiding in the mountains and was launching attacks on security personnel. Another government official Haji Fazl Din Agha said that the law enforcement agencies had recently arrested two alleged members of the Hizb-e-Islami or al-Qaida.


There are probably lots more of them to be found. The 5000 number sounds inflated, though. I think the locals may be assigning themselves more importance than they have...
Posted by: Fred Pruitt || 01/20/2003 09:00 am || Comments || Link || E-Mail|| [293 views] Top|| File under:
Europe
Brits: 'Hit the road, Abu!'
Colorful prose style courtesy the original source, link courtesy Drudge...
HATE-FILLED Muslim cleric Abu Hamza is being urged to quit the country — before Britain kicks him out. Furious opponents, including Muslims, rounded on the hook-handed fanatic yesterday after ricin plot suspects were held at his mosque. Their calls piled pressure on Home Secretary David Blunkett, who has already ordered cops to nail the 45-year-old Egyptian firebrand — wanted in Yemen over an alleged terrorist bomb plot.


Sounds good, but so far it's nothing but a suggestion...


Last night it emerged Hamza's British citizenship could be revoked under the new Nationality Immigration and Asylum Act, due to become law this spring. Hamza, who lost an eye and both hands fighting the Russians in Afghanistan, became a citizen after wedding Briton Valerie Fleming in 1984.
Or maybe he lost 'em playing with explosives, after the Russers were gone...
But a Home Office spokeswoman said: "The Secretary of State may deprive a person of citizenship status if satisfied that person has done anything seriously prejudicial to the vital interests of the UK."


In a rational world, that would include working toward the overthrow of the state...


However, she stressed any foreigner deprived of British citizenship must have an alternative state to go to first.


Yemen's nice this time of year...


Hamza accused cops of "Rambo" tactics after 150 swarmed into the mosque hunting members of a gang producing killer poison ricin. But fellow Muslim leader Dr Mohammed Sekkoum led angry calls for his expulsion. Dr Sekkoum, leader of the Algerian Refugee Council, raged: "The police should shut down the mosque and remove Hamza and his followers from the country."


Cheeze, even his fellow Muslims can't stand him...


Iqbal Sacranie, secretary general of the influential Muslim Council of Great Britain, said: "It amazes the Muslim community no action has been taken against a man who's made the utterances this man has. These fringe elements feed Islamaphobia."


Almost as much as the explosives do, Iqbal...


Labour MP Andrew Dismore, who has monitored Hamza's activities for more than three years, said: "It would be no loss if he was no longer here. There's sufficient evidence for him to be charged with incitement."


The place would smell better, and it would be a lot prettier...


Anti-crime crusader Norman Brennan added: "My message to him is simple — get out."
Ah, but the purveyors of warm milk and multiculturalism haven't counterattacked and called you a racist yet, Norm. Aux barricades! They should be here any moment!
Hamza, who lives in a council house in Shepherd's Bush, West London, claimed cops raided the mosque where he preaches in revenge for the killing of Manchester detective Stephen Oake last week.


Yep. Just a poor holy man, living in his welfare housing, on the dole like the other po' downtrodden enthusiasts for Armed Struggle™...


Hamza, widely criticised for his inflammatory speeches, said the raid backed up PM Tony Blair's "war against UK Muslims". He added: "The people inside included a cleaner, a chef and two guards. It was a provocative act. You are trying to make an enemy out of nothing."


A cleaner, a chef, and two guards... Wonder what tasty viands they were cooking up, that they needed a couple hard boys to guard them?


The Charity Commission last week withdrew Hamza's charity status — opening the way for the Government to kick him out of the country. But he said of any possible expulsion: "I don't have a place to go."


"Youse guys can't dump me. Y'got no place to dump me to!"


Hamza arrived from Egypt as a student in 1981 and boosted his income by working as a hard boy bouncer in Soho. He wed [an Englishwoman named] Valerie in the old immigration marriage scam, but divorced several years later and is now thought to be married to an Arab woman and have "several" children. Yemen has accused him of masterminding a plot to bomb British targets in the port city of Aden in 1998. Security sources claim they have evidence he sent his son, stepson and others from his "Supporters of Sharia" group to training camps run by the Islamic Army of Aden. His recruits confessed in a Yemeni court to paying a local terrorist leader £2,000 for weapons and training.
"Mahmoud, hit him there again!"
"But I already confessed!"
"We don't like you!"
"Ow! I'll confess to something else, too! Just don't hit me there again!"
The leader, Abu Hassan, led the kidnap of 16 Western tourists and told his gunmen to murder as many as they could when Yemeni soldiers tried to rescue them. Four, including three Britons, died.


That's why they didn't like them...


Last night a Whitehall source said: "The Home Secretary could look at extradition. But we've no treaty with Yemen and he would not be sent there due to the harshness of the judicial system."


Well, make a damned exception, knotheads! Where's my rotten fruit? Hell. I can't toss it that far anyway...
Posted by: Fred Pruitt || 01/20/2003 08:40 pm || Comments || Link || E-Mail|| [357 views] Top|| File under:
Terror suspect remanded in custody
A man arrested in a raid where a police officer died has appeared in court charged with terrorist offences. Libyan Khalid Alwerfeli, 29, has been charged under the Terrorism Act 2000 with possession of articles for terrorist purposes and possession of documents or records for terrorist purposes. He was remanded in custody for a week by Bow Street magistrates on Monday morning. Mr Alwerfeli was arrested last Tuesday during a raid on a flat in Crumpsall Lane, Manchester, in which Det Con Stephen Oake died from multiple stab wounds to his upper body and chest.

Kamel Bourgass, 27, appeared in court on Friday charged with the murder of father-of-three Mr Oake and the attempted murder of four other officers. He has been remanded in custody to appear at the Old Bailey on 27 January.

The third man detained at the Crumpsall Lane flat was detained under the Anti-Terrorism, Crime and Security Act (ATCSA) - the new legislation brought in after September 11.


The raid on Finsbury mosque might indicate that the Brits are taking the threat more seriously after the murder, but since Abu Hamza hasn't been jugged, they're probably not quite there yet. Because of the kid gloves stuff, there will be a pile of infidel bodies sometime down the road. When that happens, trace it to this sensitivity thing...
Posted by: Fred Pruitt || 01/20/2003 10:17 am || Comments || Link || E-Mail|| [348 views] Top|| File under:
More on the Finsbury mosque raid...
Sheikh Abu Hamza, who was not arrested, claimed the raid was both part of a "war" against Muslims and retaliation for the stabbing of an officer during a raid in Manchester. "It is disgusting. The police have never been denied access to the mosque," he said. "What can people have in a mosque? I think it was a provocative act. It was silly and illogical. I am not a military person. I am not an institution. I am a preacher. When did you last hear of a church being raided when someone has been arrested? These people do not have principles."


When was the last time you heard of a church being the nexus of terrorism in an entire country?


Police insisted the raid was carried out sensitively, and said they had not entered parts of the mosque used for prayer, instead focusing on office and accommodation areas. They said they had "no quarrel" with ordinary worshippers at the mosque, and had been handing out leaflets suggesting alternative places of worship.
Strongly suggesting, one would hope...
But Deputy Assistant Commissioner Andy Trotter said: "Public safety is our number one requirement and we will go anywhere that we have to, in order to pursue those that pose a threat to this country." He said the raid had been highly successful, and he expected it to lead to "more action in the future" as "part of our absolutely determined effort to keep the country safe".


So far, we're not particularly impressed. Scotland Yard used to be chock full of smart guys. New Scotland Yard seems chock full of social workers...


BBC security correspondent Frank Gardner said: "It's part of this whole nationwide operation to try to wrap up this network of suspected Algerian militants here in Britain."
Ohfergawdsake! It's not just Algerians!
Posted by: Fred Pruitt || 01/20/2003 10:07 am || Comments || Link || E-Mail|| [451 views] Top|| File under:
India-Pakistan
PAP warns US against attack on Iraq
PESHAWAR – Pakistan Awami Party(PAP) has warned the US administration to avoid attacking Iraq and in the meantime suggested to the Islamic world to convene OIC meeting to adopt a unanimous world strategy against attack on a Muslim country, said a press statement on Sunday.


This is the same old philosophy: No Muslim country, no matter what it does, can ever be held responsible for its actions...


The PAP also suggested to Prime Minister Jamali government to convene a round table conference of all political parties so that to muster up a national strategy against aggression on a brotherly Muslim country. They further believed the US wants to capture natural resources of Gulf states and it has planned to deploy maximum number of troops through attacking Iraq. Regarding these realities all the developing countries, it suggested, must adopt a unanimous strategy against the US aggression plan on Iraq.


What they're actually saying is, "if it could happen to them it could happen to us." Guilty consciences are a bitch, ain't they? Not enough of a bitch to make them repent and reform, though...
Posted by: Fred Pruitt || 01/20/2003 09:08 am || Comments || Link || E-Mail|| [281 views] Top|| File under:
Pakistan Could Be Next Target After Iraq: Musharraf
This is a neat piece of misrepresentation. The headline's the same as it was in the original Pak press article — I believe it was NNI — a couple days ago. The content isn't quite an exact match for the headline, though...
Pakistan President Pervez Musharraf said there was an "impending danger" of Pakistan becoming a target of war for "Western forces" after the Iraq crisis.


Oh, horrors! Lemme get my jihad stuff...


Addressing a meeting of businessmen and industrialists in Lahore on Saturday, January 19, Musharraf said it was being speculated that Pakistan would become the target of "western forces" after the Iraq crisis and there were chances of such an eventuality. "We will have to work on our own to stave off the danger. Nobody will come to our rescue, not even the Islamic world. We will have to depend on our muscle", Musharraf was quoted as saying by the Indian daily Hindustan Times on Sunday, January 19.


January 19th seems to have been a long day...


The statement is seen here as an "extraordinary observation" as he spoke not only of crisis similar to Iraq, but even expressed doubts about "western forces".


Yeah. Extraordinary. He's smart enough to realize that the Merkins are being polite because we need to see the Qaeda boyz with toe tags, not because we think the Paks are neat. You only get customers when you've got something to sell, and you can only get away with being snotty if people can't buy it anywhere else...


On the Taliban and Al-Qaeda regrouping, Musharraf said "some foreigners in Pakistan are harming U.S. interests here though we take them as brothers."


Maybe you should stop embracing them?


"Muslims are suffering everywhere but in the hour of the need no one would help us because everyone has his own interests. We will have to be a very moderate county not with a confrontationist approach but with liberal mind."
That would be a good idea. It'd also be an unusual idead for Pakland, because that "confrontationist approach" is the hallmark of political thinking there: Perv vs. India, Qazi vs. Perv, jihadis vs. Merkins, you name it. They're a nation of Pashtuns.
The firm backing given to Bush by Pakistani President Pervez Musharraf has allowed Islamabad to make a spectacular return to U.S. grace as a strategic ally. Its past support for the Taliban and the continuing presence in Pakistan of powerful radical movements, including Al-Qaeda members, leave lingering suspicions, however.


Its present support for the Talibs, and its meddling — either officially or through the fundo parties — in Afghanistan isn't helping to allay those suspicions, either. The Paks' "spectacular return to U.S. grace" could very well be followed by an equally spectacular departure. They have the chance to clean up their own house, and they're not taking it.
Posted by: Fred Pruitt || 01/20/2003 09:01 am || Comments || Link || E-Mail|| [347 views] Top|| File under:
HUJI sets Jan 25 deadline for J&K women to quit jobs
Press Trust of India
Setting January 25th as the deadline for Muslim women in Jammu and Kashmir to quit government jobs, a pro-Pakistani militant outfit today threatened to kill those who did not obey their orders, official sources said in Jammu.


Yep. It's that "religion of peace" thing again...


The posters in the name of Harkat-ul-Jehadi-Islamia (HUJI) outfit pasted on the main walls of a mosque of Shahdara Sharief in the border district of Rajouri asked women to quit government jobs by January 25 or face death, the sources said.


Rajouri borders Pak-occupired Kashmir. It's kind of an analog to Spin Boldak on the Afghan border, except that the infiltration's a little harder...


The posters, which were immediately removed by the police, also directed all families to get their daughters, who have reached the age of 15, married immediately, they said. All women, girls should take baths at home and stay all the times in their homes, they said and added "whenever they (women) move out they should be veiled. "Those who do not obey these directions will face serious consequences, including death," the HUJI posters said.


That's what the Taliban looked like, alright...


The HUJI outfit also reiterated the threat issued by the Lashker-e-Jabbar (LeJ), which said women folks should journey along with their male counterpart.
Jabbar is a nut group that's been around for a couple years. I don't think it's very large at all...
The move has sent shivers down the spine of people particularly in Muslim women in the border district due to the deadline threat, the sources said. "It is a move by the militant outfits to Talibanise the Kashmiriat and Sufi culture of Jammu and Kashmir," they said.


Those shivers traveling down the spine, that's called terror...
Posted by: Fred Pruitt || 01/20/2003 09:00 am || Comments || Link || E-Mail|| [349 views] Top|| File under:
20 percent of Paks suffer from mental disorders...
About 20 per cent of all Pakistanis suffer from mental disorders. Half of them suffer from major ailments and half from minor ones.


Only 20 percent? I'd have pegged it higher than that...


This was stated by Dr. S. Haroon Ahmed at the inaugural ceremony of the 'Marka-I-Nafsiyat - Psychiatric and Hypnotherapy Institute", which was held at a local hotel. The Adviser to the Prime Minister on Investments and Privatization, Dr. Abdul Hafeez Sheik, was the chief guest. Dr. Haroon said most of the sick people suffered form stress related diseases, which are now on the rise. Karachi was a particularly unfortunate City in this regard where depression was spreading fast, he added.


He's talking about Terror Central. Any chance widespread mental illness and the presence of large numbers of terror "masterminds" are related?


He said the biologically weak people were especially vulnerable to stress-related disorders. A lot of the country's potential was lost because of these disorders.


That, and the riots, murders, and general concentration on Olde Tyme Religion instead of making a living...
Posted by: Fred Pruitt || 01/20/2003 09:00 am || Comments || Link || E-Mail|| [349 views] Top|| File under:
Southeast Asia
Mega wants antiterror cooperation...
President Megawati Sukarnoputri, saying terrorism had inflicted "immense damage" on Indonesia, urged Southeast Asian nations on Monday to work together to more effectively to fight the crime, AFP reported."Through close cooperation, we will effectively be able to combat it (terrorism) in our individual countries and jointly secure our region from itand address terrorism in all its forms and manifestations," Megawati said. Cooperation could cover information exchange, the provision of modern equipment, training and expertise.
What an excellent idea. Wonder why nobody's thought of it before?
Posted by: Fred Pruitt || 01/20/2003 10:46 am || Comments || Link || E-Mail|| [287 views] Top|| File under:
Dirty pictures on Samudra's laptop...
Bali bomber key suspect Imam Samudra denied that his laptop computer, which had been opened by the police, contained pornographic pictures and that of several state official, his lawyers said Saturday.


Toldja so. Heh heh...


Police, which have examined files on Samudra's laptop, said that they found pornographic pictures as well as the pictures of Coordinating Minister for Political and Security Affairs Susilo Bambang Yudhoyono, National Police Cheif Da'i Bachtiar and Indonesian Mujahidin Council Chairman Abu Bakar Ba'asyir. Lawyer Achmad Michdan, who represents Samudra, said that his client insists that he has never put pictures in his laptop as his belief bans him from displaying material featuring living creatures, including pictures of human beings.


"I was just doing some research..."


"If I had to enter the picture of a person, I would first feed my laptop with pictures of my wife and children, rather than those of Minister Yudhoyono or Da'i Bachtiar. What for?," Achmad quoted Imam as saying.


"But I didn't have any of them naked. None of them's ever had their clothes off, you know..."


Police Senior Commissioner Drs Zaenuri Lubis, a spokesman for the Bali bombing investigation team, saidthat it was Imam's right to deny what his team had seen on the screen of the laptop. "He has the right to deny it. Everything could be proven during his trial in a court of law," he said.


"Deny it all you want, holy man. We're not deleting them."
Posted by: Fred Pruitt || 01/20/2003 10:43 am || Comments || Link || E-Mail|| [299 views] Top|| File under:
Charges to be filed against Bashir...
Police said Monday they have a strong case against the alleged spiritual leader of the Jamaah Islamiyah (JI) group and expect to submit his dossier to the prosecutors later this week. Cleric Abu Bakar Ba'asyir, now in custody in Jakarta, was arrested Oct. 18 on charges of ordering a series of bombings in 2000 that killed 19 people and plotting the assassination of President Megawati Soekarnoputri. "We have much evidence on Abu Bakar Ba'asyir. We expect to file his dossiers to the state prosecutors within this week."," said Insp. Gen. Erwin Mapasseng, national police chief of detectives, without elaborating.


Moving against Bashir would have been impossible in Indonesia six months ago. I'm surprised it's possible now, and I suspect he may get off in the end. Memories are as short in Indonesia as they are elsewhere...
Posted by: Fred Pruitt || 01/20/2003 10:38 am || Comments || Link || E-Mail|| [280 views] Top|| File under:
Terror Networks
'Al-Qaeda trying to lay hands on WMD'
Press Trust of India
With Moscow warning of a "real threat" of Weapons of Mass Destruction falling into the hands of Al Qaeda, a leader of the outfit has been quoted as having asked its followers to gain access to such materials which are "the biggest nightmare of America". In a recent article, the Al Qaeda leader, Abu Ubeid al-Qurashi, has said "all studies done on this matter agree on the fact that the attainment by the Mujahidin of WMD is the biggest nightmare that is facing America - meaning that the possibility is truly conceivable".


Qurashi is the theorist of "Fourth Generation War"...


Stating that "large quantities of material used to make nuclear bombs are lost each year especially from countries that were once part of the Soviet Union", al-Qurashi says "the duty of the Mujahids in this situation is difficult to execute but not impossible, and common sense in this situation as in others is the logic of selling and buying". Al-Qurashi is said to be a scientist himself. The article has been translated and made part of a voluminous document entitled "The al Qaeda Threat: An analytical guide to al Qaeda's Tactics and Targets", written by two US anti-terrorist experts Ben Venzke and Aimee Ibrahim and its excerpts were posted at the website of the Intelligence Centre, Virginia.
It's no surprise that Qaeda wants WMDs. There was enough evidence that came out of the cave complexes and safe houses in Afghanistan. I'm actually surprised they haven't had more success...
Posted by: Fred Pruitt || 01/20/2003 09:44 am || Comments || Link || E-Mail|| [402 views] Top|| File under:
Another 'letter from Binny'...
Asia News International
Osama bin Laden has issued a new statement urging Muslims to bury their differences and unite to fight the "external enemy", The Nation quoted sources as saying on Monday. The paper, Asharq Al-Awsat, said bin Laden had issued the statement in a letter via the Centre for Islamic Research and Studies in Pakistan. It said the letter was obtained by its journalist Mohamed el-Shaf'aie.
I don't know that I'd like to do "Islamic research." What if your research finds something some holy man doesn't agree with? It's fatwah time, and somebody ices you for blasphemy. I'd guess they do a lot more study than research...
The letter, written in Arabic, was 26 pages long and signed by bin Laden, the paper said, adding that fundamentalist sources in London had told el-Shaf'aie that, although the letter was undated, it was written a few weeks ago.


Wordy little bastard, isn't he?


"When will Muslims wake up from their long sleep and when will they distinguish between their friend and enemy," Asharq Al-Awsat quoted bin Laden as saying. "When will they direct their own arrows that they use to fight each other to their external enemy that steals and loots its fortunes and its resources."


The usual blah-blah. Did they perchance attach a picture of Binny holding yesterday's newspaper? Somehow I doubt it...


Asharq Al-Awsat is Saudi-owned and describes itself as an Arab independent newspaper. It is widely read and respected in the Middle East. If the letter is genuine, it would mark the first missive of 2003 from the leader of the Al Qaeda network, widely blamed for a series of atrocities across the world including the attacks of September 11, 2001, and last October's Bali nightclub bombing.
"Universally" is probably the same as "widely."
The campaign continues to try and convince the gullible faithful that Binny is still alive and well, without producing him. With the exception of the audio tape, each try becomes less convincing.
Posted by: Fred Pruitt || 01/20/2003 09:01 am || Comments || Link || E-Mail|| [351 views] Top|| File under:
International
One dead, at least 21 wounded in Venezuelan street clashes.
STEPHEN IXER, Associated Press Writer Monday, January 20, 2003

(01-20) 10:59 PST CARACAS, Venezuela (AP) --

Supporters of President Hugo Chavez clashed with opposition marchers outside Caracas on Monday, and one person was killed when shots were fired into the crowd.

The confrontation began when Chavez's supporters tossed bottles and rocks at the marchers in the town of Charallave, Miranda state governor Enrique Mendoza said. He said rioters set fire to vehicles and a stage that had been set up for opposition speakers.

Police were trying to keep the two sides apart when gunfire erupted. It wasn't clear who fired the shots, though Mendoza said police fired back.

A 29-year-old man was killed and 12 were wounded by gunfire, said Lt. Col. Guido Bolivar, an officer of the Miranda state fire department. The rest were hurt by flying objects, Bolivar said.

It wasn't known if the wounded were hit in the initial hail of gunfire or by police.

The violence heightened tensions surrounding a 50-day-old opposition strike intended to oust Chavez. Six people have died in protests since the strike started Dec. 2.

The unrest coincided with a visit from former President Jimmy Carter, who was trying to jump-start negotiations between the government and opposition.

Carter, who won the Nobel Peace Prize

Insert Chortle here....

in October, was to meet with Chavez and attend negotiations sponsored the Organization of American States. Carter's Atlanta-based Carter Center is also sponsoring talks. He arrived in Venezuela on Wednesday for a fishing trip.


Well, with his track record of bringing peace to the world we should all be relieved that St. Jimmy of Plains is on the job. All Hail Jimmy!.


In his weekly television call-in show Sunday, Chavez warned that the government may walk out of negotiations with strike leaders. He accused them of using unconstitutional means to seek his ouster.


We've got to put a stop to this "power to the people idea", its just gets in the way of too many of our plans and policies.


"We are carefully evaluating the possibility that our representatives will leave the (negotiating) table," Chavez said. "We don't talk with terrorists."

Unless they are from Cuba, and they are named "Castro"



Political parties, business leaders and labor unions called the general strike to pressure Chavez to resign or call early elections. Election authorities agreed to organize a Feb. 2 referendum after accepting an opposition petition.

Chavez says opponents must wait until August, midway through his six-year term, for a possible recall referendum. A Supreme Court ruling on the matter is pending.

The strike has caused severe shortages in gasoline and foods such as flour, milk, bottled water and soft drinks.

Production is down to 800,000 barrels a day, according to the government, though opposition leaders put the figure at 600,000 barrels. Venezuela is the world's fifth-largest petroleum-exporting nation and produced 3 million barrels a day before the strike.

The president of Venezuela's oil monopoly urged workers to return to work Monday.

"I urge you as citizens, appealing to whatever reserves of rationality there may be, to stop these activities, stop this campaign that affects the whole country," Ali Rodriguez, president of Petroleos de Venezuela S.A, said in an interview on state television station Venezolana de Television.

"The objectives you have set are unreachable," said Rodriguez, a chief Chavez ally.

Chavez has fired more than 1,000 white-collar workers at PDVSA. He has the support of Venezuela's military and has sent troops to seize striking oil tankers, keep strikers out of oil installations and commandeer gasoline delivery trucks.

Chavez's opponents say his leftist policies have driven the country toward economic ruin.

When have they ever done anything but create economic ruin?

They also say his autocratic style erodes democratic institutions.



The kettle is starting to sing.....



Posted by: Frank Martin || 01/20/2003 02:57 pm || Comments || Link || E-Mail|| [336 views] Top|| File under:
Axis of Evil
Iran to be named in 1994 Argentinian Bombing
As the first anniversary of President Bush's "Axis of Evil" speech nears, Iraq and North Korea have warranted their inclusion, but Iran has lain low. Now Argentina's Secretaría de Inteligencia de Estado (Secretariat of State Intelligence) is about to put Iran back into the bad guys' club. New SIDE boss Miguel Angel Toma has completed a confidential report for federal judge Juan Jose Galeano about the July 18, 1994, bombing of AMIA's (Israel-Argentine Mutual Association) headquarters in Buenos Aires. A total of 85 people died in the attack, and the incident strained Israeli-Argentinian relations for years. Argentine intelligence sources tell UPI that the dramatic report will directly name Hezbollah -- with official Iranian backing -- as the perpetrator of the attack. What is not known is whether Galeano will accept SIDE's conclusions and issue a judicial ruling. Buenos Aires is abuzz that the report will name Iranian government officials and Hezbollah leaders who according to SIDE gave the orders for the bombing. Former Iranian Embassy Cultural Attaché Moshen Rabbani is named in the report as being the architect of the attack.
Posted by: Steve || 01/20/2003 12:38 pm || Comments || Link || E-Mail|| [699 views] Top|| File under:
Sammy cancels visit by envoy on asylum...
Iraqi President Saddam Hussein has shelved a tentative effort to explore an Arab proposal to arrange for his exile. Arab diplomatic sources said Saddam has cancelled plans to send an envoy to Egypt to discuss the proposal. The sources said the Iraqi president ordered a halt to efforts to explore the prospect of asylum amid a U.S. threat to arrest the envoy on charges of war crimes. Saddam's envoy, Ali Hassan Majid, was to have arrived in Cairo on Saturday. Majid was expected to have relayed a message from Saddam to Egyptian President Hosni Mubarak concerning what diplomatic sources termed "personal issues." On Tuesday, Saddam informed Egypt that Majid would not be arriving in Cairo, the sources said. No new date was set.


If the U.S. is serious about scaring Sammy out of office, they'll let Ali Hassan make his pitch to Mubarak. It looks like the exile option is a sop to the Soddies and Syrians...
Posted by: Fred Pruitt || 01/20/2003 10:28 am || Comments || Link || E-Mail|| [280 views] Top|| File under:
Middle East
Hezbollah reshuffles military command...
Hizbullah has completed a major reshuffle of its military command as part of preparations for any Israeli war against the Iranian-backed insurgency force. An unidentified Iranian military officer said the Iranian Revolutionary Guard Corps has completed training and equipping of Hizbullah forces in southern Lebanon. The officer told the UAE Al Bayan daily that Teheran supplied mortars, rockets and other equipment to Hizbullah. "We have undergone preparations to face any developments and possible changes in the geopolitical situation in the Middle East in the event of a U.S.-led war against Iraq," the officer was reported as saying. The officer did not detail the reshuffle of the Hizbullah military command. The military leaders of the Iranian-backed movement have never been announced.


I'd guess that when we go into Iraq, Hezbollah intends to open a second front in Israel's north. We can probably count on this happening. Bashir, in Syria, has military ambitions, and the ayatollahs in Iran see opportunity with the Great Satan otherwise engaged...
Posted by: Fred Pruitt || 01/20/2003 10:24 am || Comments || Link || E-Mail|| [429 views] Top|| File under:
Axis of Evil
U.S. units on hunt to track Saddam
As the Bush administration moves into what officials call the last phase of the showdown with Iraq, the United States is undertaking a vigorous military and intelligence effort to track, and possibly kill, Iraqi President Saddam Hussein.
Good idea. Even if we don't intend to do it, it's good to have Sammy thinking we'll do it...
The effort involves, among other things, small teams of U.S. special operations forces and CIA paramilitary units inside and around Iraq, satellite imagery, radio intercepts and airborne reconnaissance, U.S. intelligence officials say. The activities are part of a strategy designed to pressure Saddam to depart or disarm and, if he won't, pave the way for a U.S.-led invasion to oust him. On Sunday, Defense Secretary Donald Rumsfeld said he would support exile for Saddam and his family as a way to avoid war. But national security adviser Condoleezza Rice said it is "unlikely" the Iraqi dictator would go voluntarily as the confrontation enters "the start of a last phase."


I'm with Condi. I think when he goes, it'll be feet first. Sammy's not bright enough to do the Idi Amin routine...
Posted by: Fred Pruitt || 01/20/2003 09:50 am || Comments || Link || E-Mail|| [345 views] Top|| File under:
Saudi denies pushing for Iraq coup to avert war
Saudi Arabia's intelligence chief denied on Saturday reports that his country had proposed an amnesty for Iraqi generals close to President Saddam Hussein to encourage a coup against him. "This talk is totally baseless. The kingdom would not interfere in the internal affairs of Iraq and has no contacts with Iraqis inside or outside," Prince Nawaf bin Abdul-Aziz told the daily Okaz newspaper.


Didn't think it would work...


He was denying media reports that the oil-rich kingdom had proposed a plan requiring a UN Security Council resolution declaring an amnesty to all but the most prominent Iraqi officials. A senior Gulf diplomat with close contacts with Saudi rulers said on Thursday the idea would be to encourage a last-minute coup against Saddam and avert war.


One good thing about being a Soddy is that there are lots of gas pipes available to take when the Merkins take over Iraq...
Posted by: Fred Pruitt || 01/20/2003 09:12 am || Comments || Link || E-Mail|| [429 views] Top|| File under:
Middle East
Hamas urges mutual halt to attacks on civilians
Hamas is ready to halt attacks on Israeli civilians if Israel stops harming Palestinian civilians, an official of the Islamic radical movement said Sunday as it prepared for renewed talks with other Palestinian factions in Cairo.


"You go first, okay?"


"Hamas rejects a halt to the resistance and rejects the truce which has been proposed," Ossama Hamdan told AFP by telephone during a visit to Lebanon before heading to Cairo for the talks. "However, Hamas is sticking by its proposal formulated a year ago by recommending an end to attacks on civilians on both sides," Hamdan said. Hamas would "stop attacking Israeli civilians without distinction for geographic boundaries" if Israel stops attacking, killing, and arresting civilians and blockading their towns and villages, he said.


Uhuh. And where's the hook?


However, he added: "We do not consider settlers to be civilians."


Right there.
Posted by: Fred Pruitt || 01/20/2003 09:01 am || Comments || Link || E-Mail|| [354 views] Top|| File under:
Who's in the News
21
[untagged]
Bookmark
E-Mail Me
The Classics
The O Club
Rantburg Store
The Bloids
The Never-ending Story
Thugburg
Gulf War I
The Way We Were
Bio
Merry-Go-Blog
Hair Through the Ages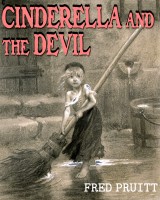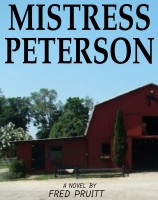 On Sale now!


A multi-volume chronology and reference guide set detailing three years of the Mexican Drug War between 2010 and 2012.

Rantburg.com and borderlandbeat.com correspondent and author Chris Covert presents his first non-fiction work detailing the drug and gang related violence in Mexico.

Chris gives us Mexican press dispatches of drug and gang war violence over three years, presented in a multi volume set intended to chronicle the death, violence and mayhem which has dominated Mexico for six years.
Click here for more information


Meet the Mods
In no particular order...


Steve White
Seafarious
Pappy
lotp
Scooter McGruder
john frum
tu3031
badanov
sherry
ryuge
GolfBravoUSMC
Bright Pebbles
trailing wife
Gloria
Fred
Besoeker
Glenmore
Frank G
3dc
Skidmark
Alaska Paul



Better than the average link...



Rantburg was assembled from recycled algorithms in the United States of America. No trees were destroyed in the production of this weblog. We did hurt some, though. Sorry.
18.207.106.142