Afghanistan
Pakistani al-Qaeda trainer captured
Afghan security forces have captured a Pakistani national suspected of links with Al-Qaeda and Taliban militants in eastern Afghanistan, an official said on Sunday. The man, identified as Haji Nader was captured on Thursday after authorities received intelligence that the man was crossing the border into the eastern province of Kunar, said Mohammad Hassan Farahi, local security director. He said there was "strong and trusted intelligence" that the man was involved in several anti-government operations and that he was entering Afghanistan to train militants. According to intelligence sources in the capital Kabul, the suspect is from Dir district of NWFP.
Posted by: Dan Darling || 03/13/2006 01:31 || Comments || Link || E-Mail|| [10794 views] Top|| File under:
Taliban kidnap four Albanians, Reportedly Kill Them
Taliban insurgents have abducted four Albanian nationals in southern Afghanistan, a spokesman for the Islamist movement said. The four people, whose identities were not immediately clear, were kidnapped at gunpoint in Maiwand district in the southern province of Kandahar, Qari Mohammad Yousuf, a spokesman, said. "The four Albanians were travelling in two vehicles when our Mujahideen [holy warriors] kidnapped them," Yousuf said by satellite phone from an undisclosed location in Pakistan. Yousuf said the fate of the four would be decided by Mulla Mohammad Omar, the Taliban's fugitive unemployed potentate supreme leader.
UPDATE:
The Taleban says it has killed four foreigners kidnapped at the weekend in southern Afghanistan. A spokesman for the group, Qari Mohammad Yousuf, said the bodies of three Albanians and a German had been dumped "between Helmand and Kandahar". The authorities have not confirmed the claim. A spokesman for the company which employed the four foreigners says they were all Albanian Muslims.
Four Afghans seized at gunpoint along with the foreigners have been freed.

The Taleban spokesman said the four foreigners had been shot dead. "We will kill any one who is helping the Americans," he told the BBC.

One of the freed Afghans said they had been stopped by a group of 20 men dressed as police as they left Helmand for Kabul on Saturday morning. "They tied our hands and feet and blindfolded us," the man, who did not wish to be named, told the BBC. "They took the Albanians away from us to another location. We heard firing and the Albanians screaming. We couldn't see any thing because our eyes were closed."

Ecolog, the company the men worked for, is a German firm that treats dirty water at US and Afghan army bases. Afghan Interior Ministry spokesman Yousaf Stanizai told the BBC the authorities were investigating the kidnapping.
Posted by: Fred || 03/13/2006 00:00 || Comments || Link || E-Mail|| [10797 views] Top|| File under:
Mujadadi survives suicide attack, blames Pakistan
At least four people were killed in an assassination attempt on an ex-Afghan president on Sunday. Two attackers and two bystanders were killed Sunday in the Afghan capital in a suicide car bombing targeting the head of the country's Senate, who escaped unharmed, the Afghan Interior Ministry said. "There was a suicide attack this morning. Four people have died. The attack targeted Sebghatullah Mujadidi, who was not hurt," said Yousuf Stanizai, the ministry spokesman. The dead were two attackers and two passers-by, one a young girl and the other an old man, Stanizai said.

Mujadidi, a former Afghan president, now heads the upper house of parliament. He was quoted as blaming Pakistani agents for the blast and Afghan President Hamid Karzai separately blamed unspecified foreigners. It was not immediately known who was behind the attack. An aide to Mujadidi quoted him as telling visitors that the attack was planned by Pakistan's secret service. "Friends and relatives are coming to visit his excellency (Mujadidi). He is telling them that the attack was planned by foreigners and Pakistan's secret service," aide Mustafah Ghazi told AFP.

Karzai said authorities had been warned of a plot to target senior officials. "We'd information since two months ago there were plans to attack high-ranking government personnel, particularly Hazrat Saheb (Mujadidi)," he told a press conference. "With no doubt, Afghanistan in the past 30 years has been destroyed by the hands of foreigners...there is no doubt that this attack too is by foreigners," the president said, without elaborating. "This attack by terrorists was against Afghanistan's peace and stability," Karzai said, adding that Mujadidi's claim of Pakistani involvement would be investigated.
Posted by: Fred || 03/13/2006 00:00 || Comments || Link || E-Mail|| [10804 views] Top|| File under:
Afghan bomb blast kills 4 US soldiers
Four US soldiers have been killed in a roadside bomb attack on their convoy in eastern Afghanistan, the US military said. "Four coalition service members were killed in the attack. It was an IED [improvised explosive device] attack," US military spokesman Major Matt Hackathorn told AFP.

The troops were on patrol in Kunar province's Pech district, which is a known area for Taliban activities, when the attack occurred. "The patrol was conducting route-clearance operations to keep the road open to civilian and military traffic," the US military headquarters in Kabul said in a statement. "The extremists that initiated this senseless attack create a significant danger and threat to the Afghan people," Major General Benjamin Freakley, a US commander in Afghanistan, said in the statement.

Provincial governor Asadullah Wafa said the bomb was a remote-control device. He blamed the enemies of Afghanistan for the attack, a term often used to refer to the Taliban.
Posted by: Fred || 03/13/2006 00:00 || Comments || Link || E-Mail|| [10794 views] Top|| File under:
Africa North
Islamist leader freed in Algeria
One of the founding leaders of Algeria's militant Islamist groups has been freed from prison, as part of an amnesty backed by the president. Abdelhak Layada, also known as Abu Adlane, had been sentenced to death in connection with his role in the civil war, in which some 150,000 people died. He set up the Armed Islamic Group (GIA) in 1992 after the army cancelled polls which Islamists were set to win. More than 2,000 people are to be freed under the new amnesty. The law came into effect last month after being approved in a referendum last year.

As he left prison, Mr Layada was greeted by his family and by the deputy-chairman of the Islamic Salvation Front (Fis), Ali Belhadj, who was himself released less than a week ago. Mr Layada was arrested in Morocco in 1993.

The amnesty also offers a pardon to militants on the run who surrender within the next six months, as long as they are not responsible for massacres, rapes or bombings of public places. The amnesty has been criticised in some quarters for granting the military immunity for prosecution. It has also been rejected by the Salafist Group for Fighting and Preaching (GSPC) - the only militant group which remains active. But the BBC's Mohamed Arezki Himeur says its military capacity has been hit by the security forces and it is confined to the mountains east of the capital, Algiers.

The amnesty is the second since President Abdelaziz Bouteflika took office seven years ago. He says it will help heal Algeria's wounds after years of a brutal and bloody conflict. The conflict erupted in 1992 after the authorities annulled a general election which Fis appeared set to win.
Posted by: Steve || 03/13/2006 09:47 || Comments || Link || E-Mail|| [10795 views] Top|| File under:
GSPC executes former leader
In fact, on Friday March 10, Abdelkrim Kaduri was gunned down in Al Ued by a GSPC armed squad. This is a very important because of a few reasons:

1- Until 1999, Kaduri was the military adviser to GSPC leader Hassan Hattab before turning himself in to Algerian authorities. He had joined the ranks of emir El Para who had started helping Algerian authorities to arrest GSPC operatives. Also Kaduri convinced tens of GSPC elements to turn themselves in and lay down arms.

2- In light of the new amnesty law which allowed the release of 2000 Islamists, Kaduri pleaded for a total halt of fighting between GSPC units and Algerian security services. Just before his assasination, Kaduri appealed to his ex-fellow GSPC members: " Do not let this opportunity of reconciliation slip by."

Before Kaduri, the GSPC had killed in 2002 imam Abu Hafs for the same reasons. This latest assasination is clearly a warning to any dissidents who would think of helping Algerian security services.

But more importantly, it does not bode well for a real end to the fifteen-year civil war. And releasing ex-terrorists does not sound to me like a great solution...

Posted by: Dan Darling || 03/13/2006 02:21 || Comments || Link || E-Mail|| [10794 views] Top|| File under:
Arabia
Qatar extradites Egyptian suspect
Qatar has extradited to Egypt an Egyptian suspected of financing attacks on tourists in Cairo last year, Egyptian security officials have said. The man was handed to Egyptian authorities on Friday. He was one of 14 people referred for trial by the public prosecutor this week for involvement in the two bombings and a shooting in April last year.

The first bombing on 7 April in a Cairo bazaar popular with tourists killed the bomber, two French people and an American. On 30 April a bomber from the same group wounded tourists near Cairo's Egyptian museum while his sister and wife opened fire on a tourist bus in the south of the city. All three attackers died. The public prosecutor said on Thursday the 14 people to stand trial had formed a group which considered the Egyptian ruler an infidel.
Posted by: Fred || 03/13/2006 00:00 || Comments || Link || E-Mail|| [10793 views] Top|| File under:
Bangladesh
Bangla Big Boomed
A suspected Islamic militant and three others have been killed in a bomb blast in eastern Bangladesh after security forces besieged a house, officials say. Officials of the elite Rapid Action Battalion say a senior member of the banned Jamaat-ul-Mujahideen group died in the blast in the town of Comilla. The deaths follow the recent arrests of the group's chief, Abdur Rahman and his deputy Siddiqul Islam or Bangla Bhai. The militant group has been demanding the introduction of Sharia law.


So at least one of them has been singing.

Reports say some 300 Rapid Action Battalion personnel surrounded a house in Comilla, some 88km (55 miles) east of the capital, Dhaka. The house was believed to be the hideout of Jamaat-ul Mujahideen member, Mollah Omar. A woman and two children were also killed in the blast. It is not clear if Mollah Omar set off the blast himself.


Nor will it be clear tomorrow, nor does it need to be.

Last week, Siddiqul Islam, alias Bangla Bhai, was captured at his hideout in Mymensingh district. Days earlier, JMB leader Abdur Rahman surrendered to police in north-eastern Sylhet district. In February, a Bangladeshi court sentenced the two men - and two others also accused of Islamic militancy - to 40 years in prison in absentia for a bomb attack that killed two judges last year.
Posted by: Steve || 03/13/2006 09:58 || Comments || Link || E-Mail|| [10802 views] Top|| File under:
JMB carried out Bangla cinema booms
The government's latest disclosure that JMB had carried out the Mymensingh cinema blasts three years back contradicted its earlier find, suggesting that the ruling coalition in fact used the law enforcement and intelligence agencies as a tool for political persecution.

The government on Thursday said detained militant kingpin Abdur Rahman has confessed to ordering the blasts in December 2002. The statement has called into question the role of the law enforcers as the government had earlier claimed that the opposition Awami League (AL) and some journalists and intellectuals were behind the attacks.

Earlier JMB cadre Moinul Islam Ranga told a court last month that Salahuddin alias Salehin, the man in charge of the militant operations in Mymensingh-Sylhet region, had led the attacks.

Those who were arrested and abused on the allegation of orchestrating the cinema blasts have demanded the government seek apology, punish the persons responsible for wreaking vengeance on them and give them compensation for torture they underwent.

Some of the victims told The Daily Star yesterday that they will sue for defamation if the government does not compensate them for the damage done to their image.

Immediately after the powerful blasts at Ajanta, Chhayabani, Purabi and Aloka cinemas on December 7, 2002 killing 21 people and injuring over 200, the government had arrested 14 AL leaders including Saber Hossain Chowdhury and Principal Motiur Rahman, writer-journalist Shahriar Kabir, Prof Muntassir Mamoon and journalist Enamul Hoque Chowdhury.

A few hours after the arrests on December 8, Prime Minister Khaleda Zia while visiting Aloka Cinema Hall said the authorities had arrested some people for suspected involvement in the incidents.

Hinting at the opposition leaders and intellectuals, she said those who were running a smear campaign against Bangladesh at home and abroad bear links to such terrorist attacks.

Ministers and high officials of the law enforcement agencies too gave the impression that those who were detained had connection with the blasts. Apparently, it all was a bid to rationalise the detention of the opposition leaders and intellectuals.

Inspector General of Police Abdul Quayyum, who was then serving as the commissioner of Dhaka Metropolitan Police (DMP), told journalists after the arrests that police had strong evidence of the arrestee's involvement in tarnishing the country's image abroad.

Talking to the media 39 months into the blasts, the same police authorities on Thursday said JMB had carried out the blasts.

Police and Rapid Action Battalion (Rab) officials told a press briefing that the JMB chief Abdur Rahman during quizzing by Task Force for Interrogation (TIF) has admitted to staging the blasts.

The one-member judicial commission headed by Justice Sultan Hossain Khan, now the chairman of Anti-Corruption Commission, said in its report that the blasts were not an act of the BNP or AL, rather they were committed by some extremist groups.

"These groups do not belong to any political party. They are being used from outside the country," Khan told the press on March 13, 2003 after submitting his report.

But IGP Abdul Quayyum told the journalists on Friday that investigators have not yet found any international link of the JMB.

The recent confession of the militant boss has raised question whether the law enforcers and intelligence personnel act merely on the instructions of the ruling parties and whether they work at all to hunt down the real culprits.

"The government arrested and tortured us to teach us a lesson so that we stop criticising the government through writing," Prof Muntassir Mamoon told The Daily Star yesterday.

The then home minister, IGP, chief of Detective Branch (DB), and investigating officer of the blast case were involved in the government misdeed, he said. "If they are found responsible, all of them should be sacked and punished."

Those who are responsible must compensate the victims for the harassment and torture they underwent then, Prof Mamoon said, adding, "Those responsible should be dealt out exemplary punishment so that many like us don't have to face such atrocities."

"At first, the government must seek an apology," he observed.

Although Mamoon was arrested on suspicion of his involvement in the blasts, he was not shown as an accused in the case.

"But the interrogators were asking me repeatedly about the Mymensingh blasts and what I knew about Awami League's involvement in it," he said.

Some of the victims said their arrests and torture caused physical and mental damage to them, brought social stigma and financial loss upon them, caused loss of valuable time from their lives and humiliated their families.

Talking to The Daily Star yesterday, Shahriar Kabir said, "The interrogators tortured me repeatedly to force me to furnish in black and white that Awami League and India were involved in the blasts."

"They told me that they would release me if I submitted such a written statement," he said.

Although law enforcers arrested him in connection with the Mymen-singh blasts, he was shown arrested in another sedition case later.

"The prime minister will have to apologise on behalf of the government to those who had to suffer during remand and interrogations, had to pass long time in jail and still now are appearing before the court," he said.

The government tried to implicate the opposition in the blasts to hide and save the real culprits from the very beginning, he said, adding, "By disclosing the truth, Shaekh Rahman has put the whole government in the dock."

Principal Motiur Rahman, AL's Mymensingh district unit president, still has to appear before the court as he was accused in all the four cases filed in connection with the blasts.

"The interrogators tortured me to force me to admit that my younger brother Afaz Uddin Sarker and I had blasted the bombs. But we told them we didn't know who were behind the blasts," Motiur told The Daily Star yesterday.

"If the government does not compensate me for the harm done to me, I will file defamation suit against it," he said.

Journalist Enamul Hoque, who still has to appear before a Mymensingh court, said: "The truth has at last come out. A government loses its credibility by harassing the innocent, implicating them in false cases as part of a conspiracy."

Asked about his previous statement linking the opposition leaders and intellectuals with tarnishing of the country's image, IGP Abdul Quayyum told The Daily Star yesterday, "I did not say that we had evidence of their links with the Mymensingh blasts."

"Investigation will be on of those who were arrested then in connection with these cases and investigation will also be on of the new findings (Rahman's disclosure). We'll submit charge sheets against those who are really responsible on the basis of evidence found in the investigations," he said.
Posted by: Dan Darling || 03/13/2006 02:23 || Comments || Link || E-Mail|| [10795 views] Top|| File under:
Wanted JMB militants hiding in Sundarbans
Rapid Action Battalion (Rab), police and other law enforcing agencies are preparing to launch a special combing operation in some areas of the Sundarbans to bust hideouts of Islamic militants. Wanted Islamist militants are hiding in the deep forest after arrest of JMB kingpins Abdur Rahman and Siddiqul Islam Bangla Bhai, according to intelligence sources.

On June 17, 2001, Koira police in Khulna arrested six Islamist militants from the Sundarbans. They were Hafez Nuruzzaman alias Pintu Molla of Jessore, Abu Zafor alias Mehedi Hasan, Mohiuddin, Arif Hossain and Mostafa Kamal of Faridpur and Syed Mohammad Alam of Kushtia. They told police during interrogation that there were several secret camps in the forest where madrasa students were trained for a Taliban-style movement in the country. Charge sheets against the six militants were submitted to court on July 1, 2001. Charges against them were framed on December 18 in 2002. But magistrate Abdur Rahman of Koira upazila court dismissed the case on the same day. Later, the case docket was allegedly stolen from the court.

The six arrested militants also told police that Abdur Rahman and Bangla Bhai visited the camps in Sundarbans at least thrice between 2001 and 2002 to monitor military training of 20 recruited madrasa students loyal to Islami Chatra Shibir. This information was given by the six arrestes during interrogation. Abdur Rahman and Bangla Bhai were helped by a section of officials in Koira to damage merit of several other cases. These led to establishment of JMB strongholds inside the Sundarbans, the intelligence sources said.
Posted by: Fred || 03/13/2006 00:00 || Comments || Link || E-Mail|| [10794 views] Top|| File under:
Intact shirt saps crossfire claim
The Rapid Action Battalion's claim that Iman Ali, a Jubo League leader of Savar, died Wednesday in "crossfire" comes under question as locals and family members say they found the bullet-hit body in a shirt that had absolutely no bullet holes.

The family members suspect Iman was tortured to death and then the body was shot at and dumped near Panna Textile Mill in Khagan Village. Neighbours and family members allege a certain influential quarter used Rab-4 to kill Iman in reprisal for his leading role against its attempt to occupy 10 acres of land in Miton Village last month. "There were three bullet hits in Iman's chest, but surprisingly none of the bullets went through the shirt he was wearing," remarks a security guard of a textile mill who is one of the people who first saw the body sprawling in Khagan.

Posted by: Fred || 03/13/2006 00:00 || Comments || Link || E-Mail|| [10795 views] Top|| File under:
Rocket shells, ammo found in Bandarban
A joint force of army and Bangladesh Rifles (BDR) recovered another cache of sophisticated weapons and ammunition from a den of gunrunners in Naikkhongchhari upazila of the district yesterday morning. The team, led by 40 Rifles Battalion commander Lt Col Abdul Awal, dug out the weapons including rocket shells in Dolujhiri area, army sources said.

The seized weapons and ammunition include 8,000 bullets of AK47 rifle, ten 40mm rockets, one antipersonnel mine, one hand grenade, three detonator housings and 100 detonator devices, two 40mm rocket kits, six SMG-cleaning kits, two revolvers, eight 9mm SMG magazines, one LMG and two machinegun barrels. "A huge quantity of military hardware and uniforms were also recovered from the den during the operation," said one security official. The security forces in joint raids recovered a total of 115 firearms including 12 AK47 rifles, three M16 rifles and 7,000 bullets from the district in the last 11 days. Sources said the security forces raided a number of dens of the criminals in remote hilly areas of the district and seized the arms and ammunition. During the raids the law-enforcers arrested three criminals with firearms.
Posted by: Fred || 03/13/2006 00:00 || Comments || Link || E-Mail|| [10798 views] Top|| File under:
Ahab helped JMB build int'l links
Militant supremo Abdur Rahman established international links of his militant outfit Jamaatul Mujahideen Bangladesh (JMB) with the help of Ahle Hadith Andolan, Bangladesh (Ahab) chief Asadullah al Galib, sources said. Evidence collected so far is so concrete that both Galib and Rahman must admit their links with two foreign militant trainers, Khaled and Javed, a reliable source told The Daily Star without elaborating. The trainer duo named Galib as their leader after they were arrested in Nepal in 1998, sources said.

The duo came to Bangladesh to train up Rohingya rebels in 1995 and stayed at Galib's Nawdapara den in Rajshahi. They were taken to a house in Arambagh in Dhaka on their way to Chittagong under Galib's supervision, sources said. The foreign militants first trained up Rohingyas and then local militants on Rahman's orders for four to six years. Sources said their primary target was to send the recruits to the Afghan war front as a backup force. The training ultimately focused on rearing militants inside the country following a decision by Galib and Rahman at a meeting at Sadrul Alam's house in Chittagong in 1998, investigators said. Galib's nephew Alam was trapped after the August 17 blasts last year.

Sources said Rahman went to Saudi Arabia for higher studies at Madina University on Galib's recommendation. Galib at a press conference before his arrest claimed he had no contacts with Rahman since his return from Madina. Galib at an Ahab conference in Rajshahi in 1997 introduced a number of guests from India, Pakistan, Nepal, the Maldives, Bhutan and Sri Lanka. The guests include Pakistani Nasser al Rahmani, an alleged leader of Saudi Hizbullah, who carries a bounty of $5 million declared by FBI for his link to al Qaeda. Galib also introduced Abdul Matin Salafi, Maolana Abdul Wahab Khiljee of Punjab, Ahle Hadith leader Abdullah Salafi of Murshidabad from India and Abdullah Abdut Tawat Al Madani from Nepal. Though Salafi was banished from Bangladesh in 1988, he took part in the Ahab meet in 1997. Investigators have found Galib had a joint bank account with him in 1989-90.

A leader of Jagrata Muslim Janata Bangladesh (JMJB) in 2004 told The Daily Star about 20 of their leaders and activists worked with al Qaeda chief Osama bin Laden.
Posted by: Fred || 03/13/2006 00:00 || Comments || Link || E-Mail|| [10795 views] Top|| File under:
Britain
British soldier quits army in Iraq over "illegal" US tactics
A Special Air Service (SAS) soldier from Britain has refused to fight in Iraq and left the Army over the "illegal" tactics of United States troops and the policies of coalition forces.

Ben Griffin, 28, who spent two years with the SAS, told his commander after staying three months in Baghdad that he was no longer prepared to fight with American forces, the Sunday Telegraph reported.

He said he had witnessed "dozens of illegal acts" by U.S. troops, which he claimed regarding all Iraqis as sub-human. Many innocent civilians were arrested in night-time raids and interrogated by American soldiers, imprisoned in the notorious Abu Ghraib prison, or handed over to the Iraqi authorities and "most probably" tortured, he added.

"I did not join the British Army to conduct American foreign policy," said the soldier.

This is the first time an SAS soldier has refused to go into combat and quit the Army on moral grounds, said the report.

Griffin also noted that he now believed that Prime Minister Tony Blair and the British government had repeatedly "lied" over the war's conduct.

The move not only marks an end to Griffin's eight-year career with the Parachute Regiment but also serves an embarrassment to the government while exerting great impact on other soldiers who have refused to fight.

Coincidentally, a Royal Air Force doctor who has refused to return to Iraq for a third tour of duty on the grounds that the war is illegal will face pretrial on Wednesday.

So far there has been no comment from the Ministry of Defense.
Posted by: Anonymoose || 03/13/2006 18:41 || Comments || Link || E-Mail|| [10796 views] Top|| File under:
Caucasus/Russia/Central Asia
Caucasus Corpse Count
Thousands of police are searching Chechnya's southern mountains for rebel warlord Shamil Basayev, Chechen Prime Minister Ramzan Kadyrov said Friday.

"Up to 3,000 police are involved in a round-the-clock operation to capture Basayev," Kadyrov said, according to a spokesman for Chechen President Alu Alkhanov.

At least 10 policemen loyal to the Chechen government have been killed in recent days in clashes with rebels in the foothills of the mountains, a source in the local security forces said Friday.

Witnesses said explosions in the battles in the Vedeno district were so loud they were audible in Grozny, 50 kilometers to the north.

A spokesman for the local government's Anti-Terrorist Center declined to confirm the losses, saying official figures showed three policemen had been killed and one injured. He said four rebels had been killed.

The source said security forces had been ambushed when trying to attack a base run by Rabbani, a separatist leader usually identified by his first name alone and who has previously led rebels in neighboring Dagestan.

Also Friday, unidentified gunmen gravely wounded two police officers in a shootout at a market in Ingushetia near Chechnya, the regional Interior Ministry said. The shootout broke out shortly before noon outside a restaurant at the central market in the town of Ordzhonikidzevskaya, said a duty officer in the Ingush Interior Ministry. The gunmen managed to escape.
Posted by: Dan Darling || 03/13/2006 02:18 || Comments || Link || E-Mail|| [10794 views] Top|| File under:
Europe
Another kidnapping/torture in France
Original in French - my quick translation of the opening. h/t to No Pasaran. As always, corrections to the translation from better French readers than I are most welcome.



Kidnapped and tortured for 1.500 euros

A 28 year old young man was held for several days in Compiegne, during which time he was burned with a clothes iron, forced to drink bleach... before being finally released. Four suspects are in custody and claim the money was due them in payment of a debt. The victim remains hospitalized.

The rest of the article details the cold-blooded actions: burned with a red hot knife blade, doused in flammable perfume which was lit. The 4 suspects include both males and females.



Posted by: lotp || 03/13/2006 18:39 || Comments || Link || E-Mail|| [10795 views] Top|| File under:
Great White North
Harper tells troops; "Canada's staying in Afghanistan"
KANDAHAR, Afghanistan (CP) - Prime Minister Stephen Harper spent his second day in turbulent Afghanistan on Monday with a clear message to doubters back home that Canada won't be a pushover. "You can't lead from the bleachers. I want Canada to be a leader," he told about 1,000 Canadian soldiers at the base of the multinational mission led by a Canadian general. Harper's surprise visit to Afghanistan, which began on Sunday, is meant to lend support to troops facing twin problems: a stubborn insurgency that has claimed the lives of 12 Canadians since 2002 and a public back in Canada that has shown wavering support for the mission.

Harper sought to assuage the fears of soldiers who thought such dissent could derail the mission. "There could be some who want to cut and run. But cutting and running is not my way. And it's not the Canadian way," he said in a speech that drew warm applause. "We don't make a commitment and then run away at the first sign of trouble. We don't, and we will not, as long as I'm leading this country."

Bravo!


Harper's trip to Afghanistan is his first official foreign visit since he and the Conservatives were elected in January. Other world leaders such as U.S. President George W. Bush have visited the turbulent country, but the length of Harper's visit and his willingness to stay overnight were touted as unprecedented. The prime minister is being accompanied by Defence Minister Gordon O'Connor, a retired general. Harper spent the early part of the day on the base Monday, visiting the troops in their quarters and inspecting the armoured vehicles they use when they venture into hostile territory at the risk of being targeted by suicide bombers and roadside explosives.

"Your work is about more than just defending Canada's interests," he told the troops. "It's also about demonstrating an international leadership role for our country."

Most soldiers said they were touched and pleased he came for such a long visit. "It's a big deal for the boys, to let them know that people back home, especially the government, are thinking of us," said Warrant Officer John MacPherson.

However, some soldiers seemed stunned that Canadians might not support their work in the turbulent country. "That's . . . I'll hold my tongue - but that burns me. Really," said Cpl. Pascal Johanny. "Usually, the Canadian public has always approved of Canada's missions, like Bosnia, Kosovo, always giving their support. Now, we're here, in one of the worst places that needs the most help, and now they don't want to support us? It's kind of odd."

Harper also used his speech to promote the humanitarian side of Canada's mission in the country, including improving women's rights, building a democracy and a better education system. "These are important victories for the people of Afghanistan, and they represent things worth standing up for," he said.

MacPherson, on his 7th tour of duty abroad, echoed these points when asked what people in Canada need to know about why he, and others, went to the country. "I've seen quite a bit, (but) I have never seen a people that are this poor. They have nothing. We're just trying to hopefully give them a better life," he said. "It's going to take a long time."
Posted by: Steve || 03/13/2006 09:38 || Comments || Link || E-Mail|| [10795 views] Top|| File under:
Home Front: WoT
Bush Sets Timeline For Transition In Iraq

By Peter Baker
Washington Post Staff Writer
Tuesday, March 14, 2006; Page A01

President Bush vowed for the first time yesterday to turn over most of Iraq to newly trained Iraqi troops by the end of this year, setting a specific benchmark as he kicked off a fresh drive to reassure Americans alarmed by the recent burst of sectarian violence.

Bush, who until now has resisted concrete timelines as the Iraq war dragged on longer than he expected, outlined the target in the first of a series of speeches intended to lay out his strategy for victory. While acknowledging grim developments on the ground, Bush declared "real progress" in standing up Iraqi forces capable of defending their nation.

"As more capable Iraqi police and soldiers come on line, they will assume responsibility for more territory with the goal of having the Iraqis control more territory than the coalition by the end of 2006," he said in a speech to the Foundation for Defense of Democracies. "And as Iraqis take over more territory, this frees American and coalition forces to concentrate on training and on hunting down high-value targets like the terrorist [Abu Musab al-] Zarqawi and his associates."

The president made no commitments about withdrawing U.S. troops, but he repeated his general formula that Americans could come home as Iraqis eventually take over the fight. He also used the speech to urge Iraqis to form a unity government three months after parliamentary elections, and he accused Iran of providing explosives to Shiite militias attacking U.S. forces in Iraq.

The beginning of a new campaign to rally Americans behind the war effort nearly three years after the U.S.-led invasion comes at a time of deepening public misgivings about the campaign in Iraq and Bush's leadership of it. In a Washington Post-ABC News poll this month, 34 percent of Americans surveyed said they think the president has a plan for victory in Iraq, six percentage points lower than in December and the lowest level recorded by that poll. By contrast, 65 percent said Bush has no Iraq plan.

How meaningful or achievable the president's new goal is seems uncertain. In the speech, Bush said Iraqi units today have "primary responsibility" over 30,000 square miles of Iraqi territory, an increase of 20,000 square miles since the beginning of the year. As a country of nearly 169,000 square miles, Iraqi forces would need to control about 85,000 square miles to fulfill Bush's target.

What constitutes control, however, depends on the definition, since no Iraqi unit is currently rated capable of operating without U.S. assistance. And vast swaths of Iraq have never been contested by insurgents, meaning they could ultimately be turned over to local forces without directly affecting the conflict.

Bush said 130 Iraqi battalions are participating in the battle with radical guerrillas, with 60 units taking the lead, an increase from 120 battalions and 40 in the lead when he last delivered major speeches on Iraq at the end of 2005. But Democrats pointed out that a Pentagon report last month showed that the number of Iraqi units rated "Level 1," or fully independent of U.S. help, has fallen from one to zero.

Democratic leaders hammered away at the president's latest effort to win public support for the war. "Instead of launching yet another public relations campaign, President Bush should use his speeches this week to provide a strategy to bring our brave men and women home safely and soon," House Minority Leader Nancy Pelosi (Calif.) said in a statement. Sen. Frank R. Lautenberg (N.J.) said: "It is time for President Bush to stop the spin and start telling the truth about the harsh realities we are confronting in Iraq."

Others praised Bush for committing to a specific target, if not a comprehensive timeline. "This was a step in the right direction," Rep. Dan Boren (Okla.), a centrist Democrat invited to the speech, said in an interview afterward. "Benchmarks set clear, defined goals, and if we see more and more Iraqis being trained and put on the ground, then that means we can bring more Americans home."

In his speech at George Washington University, Bush focused on the threat of improvised explosive devices, called IEDs by troops, and said his administration has increased funding to fight them from $150 million in 2004 to $3.3 billion this year. In stark language, he also accused Iran of helping the bomb makers. Just last week, Defense Secretary Donald H. Rumsfeld also accused Iran of dispatching elements of its Revolutionary Guard to conduct unspecified operations.

"Some of the most powerful IEDs we're seeing in Iraq today include components that come from Iran," Bush said. Such actions, along with Iran's nuclear program, he said, "are increasingly isolating Iran, and America will continue to rally the world to confront these threats."

After a deadly spasm of sectarian conflict last month sparked by the bombing of a Shiite shrine, the president presented a dour forecast of continuing mayhem. "I wish I could tell you that the violence is waning and that the road ahead will be smooth," he said. "It will not. There will be more tough fighting and more days of struggle and we will see more images of chaos and carnage in the days and months to come."

But Bush said he saw hope in the fact that the country has not fallen into civil war, as some had forecast. "The Iraqi people made their choice," he said. "They looked into the abyss and did not like what they saw."

Bush vowed not to retreat in the face of violence, reading a letter from the mother of Sgt. William S. Kinzer Jr., who was killed last year. "Don't let my son have given his all for an unfinished job," she wrote, according to Bush. "I make this promise to Debbie and all the families of the fallen heroes," he said. "We will not let your loved ones' dying be in vain. We will finish what we started in Iraq. We will complete the mission."




Posted by: Angereger Elmeth9551 || 03/13/2006 10:52 || Comments || Link || E-Mail|| [10795 views] Top|| File under:
Moussaoui Trial In Jeopardy
An angry federal judge called a recess Monday to consider whether government violations of her rules against coaching witnesses should remove the death penalty as an option in the sentencing trial of confessed al Qaeda conspirator Zacarias Moussaoui. Brinkema said seven potential government and defense witnesses may have been tainted after receiving e-mails from a Transportation Security Administration lawyer with trial transcripts, in violation of her order. She said there's a very real possibility the witnesses were coached. "An attorney for the TSA ... egregiously breached that order," she told jurors before excusing them.

Of the seven witnesses, three were to testify for the government and four were potential defense witnesses. Brinkema wanted to hear Tuesday from the seven witnesses and from the attorney who contacted them to help her decide whether to throw out the government's case. If she does, Moussaoui would escape the possibility of execution and be sentenced to life in prison without chance of parole.

Even prosecutor [David] Novak conceded that the witness coaching was "horrendously wrong."

According to descriptions by the lawyers in court, it appeared that [Carla Martin] a female Transportation Security Administration attorney who had attended closed hearings in the case went over with the four coming witnesses the opening statements at the trial, the government's strategy and even the transcript of the questioning of an FBI agent on the first day. "She was at the Classified Information Act procedures hearing and she should have known it was wrong," Novak said.
Posted by: Seafarious || 03/13/2006 13:58 || Comments || Link || E-Mail|| [10798 views] Top|| File under:
India-Pakistan
Al-Qaeda kills 2 in North Waziristan
Suspected Islamic militants shot two tribesmen to death in northwestern Pakistan on suspicion that they were spying for the United States and the Afghan army, according to officials.

Villagers spotted the bullet-riddled bodies of the two men on Sunday in different areas in North Waziristan, a day after both disappeared, said Fida Mohammed, a government administer in the region, which borders Afghanistan.

Mohammed on Sunday identified one of the victims as Qari Jamilur Rahman, an Islamic cleric, whose body was found near a road outside Miran Shah, the main town in North Waziristan.

A note was left with Rahman's body, which said that anyone spying for the Americans will meet the same fate, Mohammed said.

Mohammed said the body of the other man, identified as Mohammed Yousaf, was found in Macha Madakhel, a North Waziristan village near the Afghan border.

Military officials say the foreign fighters, fighting alongside local supporters, have been attacking security forces and killing tribesmen suspected of cooperating with authorities in the hunt for them.

An intelligence official said on condition of anonymity because of the secretive nature of his job that Yousaf was believed to be working for the Afghan National Army.
Posted by: Dan Darling || 03/13/2006 01:39 || Comments || Link || E-Mail|| [10796 views] Top|| File under:
Police Release All Suspects in Blasts
Eyewitnesses failed to identify eight suspects in connection with the blasts in the ancient city of Varanasi that killed 23 people, police said yesterday. All the suspects were later released.

Police were confident that two of the eight men, Sadiq Ali and Ansar, were linked to the blasts since they bore a striking resemblance to the computer-generated sketches. The six others, also picked up in the state Friday night, were their acquaintances. "They (suspects) were paraded a number of times. But the witnesses could not recognize even one of them, and all the eight were freed after questioning, G.K. Goswami, senior superintendent of police, said. "There is no concrete evidence, no definite clue," he said. The eight suspects all hail from neighboring Bihar state, Goswami said.
Posted by: Fred || 03/13/2006 00:00 || Comments || Link || E-Mail|| [10794 views] Top|| File under:
Barelvi scholars want death for blasphemers
KARACHI: A fatwa signed by a congregation of 19 Barelvi scholars in Karachi Sunday states that a blasphemer can be executed for disrespecting the Prophet Muhammad (PTUI PBUH) regardless of religious affiliation.


"It's in the Koran someplace! You could look it up!"

A congregation organised by various Barelvi parties and groups issued the fatwa in yet another retaliation against cartoons published in European newspapers last year.

The fatwa was announced at the Labbaik Ya Rasool Allah Conference at Nishtar Park organised by various Barelvi groups. The conference started late Saturday night and concluded on Sunday morning. Citing stories from the life of the Prophet (PBUH), the muftis said that those who had committed blasphemy against the Prophet (PBUH) in the past had been killed. Conference participants said the movement against the cartoons would continue till its 'logical end' and could not be suffocated by official restrictions, arrests and 'misleading propaganda'.
Posted by: Fred || 03/13/2006 00:00 || Comments || Link || E-Mail|| [10796 views] Top|| File under:
Curfew eased in Miranshah
Authorities in Miranshah further eased an eight-day-old curfew on Sunday after soldiers killed dozens of militants in an operation last week. The military said that security forces killed up to 30 pro-Taliban foreign militants and their local supporters in a village about 10 kilometres west of Miranshah on Friday night. The curfew was relaxed from 10:00 am to 5:00 pm. Shops and markets remained open during the day but many residents were seen leaving their homes in private cars and pickups piled with household belongings, witnesses said.

Sporadic small arms fire, apparently from security forces, was heard on Saturday night from outside the town but there were no reports of any more casualties. Three rockets fired by militants landed in an army base in Bannu, about 50 kilometres to the west overnight, but these caused no casualties either, officials said.

On Sunday, officials circulated notices to residents warning that they could be arrested, fined or have their houses bulldozed if they assisted militants or refused to give them up.Local people have faced threats from militants as well as the authorities. The bullet-riddled body of a man was found on Sunday near Mir Ali with a note attached that read: "He was an enemy of Islam and a supporter of the government. This will be the fate of anybody who is against Islam and supports the government." A vehicle driven by an administration official was also snatched in nearby Laddah village by the suspected militants, officials said. The official was unharmed.

Nevertheless, officials said that the situation was improving and announced a seven-hour break in a curfew imposed for the past eight days. "The situation is now returning to normal," local administrator Zaheerul Islam said. "As soon as the situation improves further, we will do away completely with the day-time curfew, but we will continue the night curfew for some time." The curfew was initially round the clock, but there was a five-hour break on Friday and for six hours on Saturday.
Posted by: Fred || 03/13/2006 00:00 || Comments || Link || E-Mail|| [10795 views] Top|| File under:
2,000 protest against cartoons in Multan
MULTAN (Rantburg News Service): More than 2,000 howling turbans continued beating the Danish dead horse in a routine, by-the-numbers demonstration of Islamic thought in Multan. The frenzy, organised by Markazi Jamiat Ahl-e-Hadith, Muttahida Majlis-e-Amal, the Power Looms Association, Majlis-e-Shehriyan (MS) and Anjuman Tajiran, was held at Chowk Manzoor.

The by-now obligatory cash prize was announced at the demonstration for the killer of the cartoonist. "I announce a Rs 10 million cash award on behalf of the bar association for anyone who kills the blasphemer," said Syed Athar Shah Bukhari, the president of District Bar Association. As president of the bar association, Bukhari is presumably a lawyer, and knows that Pakistan has no laws against incitement to murder.

The protestors carried the usual placards and banners inscribed with witty slogans such as, "End trade, diplomatic ties with blasphemous states", "Down with the United States", "Death to Denmark", "Down with Israel". The protestors also burnt an effigy of US President George W Bush and flags of Denmark, USA, Norway, Italy and Israel.

Allama Khalid Mehmood Nadeem, Allama Inayatullah Rehmani, Rao Zafar Iqbal (Jamaat-e-Islami), Mufti Hidayatullah Pasroori (MMA), Intizar Qureshi (MS), Khaliq Qandeel Sindhu, central secretary general of the Power Looms Association, Akhtar Butt and Khalid Qureshi of Anjuman Tajiran addressed the rally, waving their arms, rolling their eyes, and spraying the first six rows with spittle. "We will continue our protest till the arrest of people who drew these blasphemous caricatures of Prophet Muhammad (PTUI PBUH) whether the Danes have laws against such things or not! We are ready to lay down our lives for this sacred cause," said Rao Zafar Iqbal, who made no immediate moves to lay down his life.
Posted by: Fred || 03/13/2006 00:00 || Comments || Link || E-Mail|| [10793 views] Top|| File under:
Iraq
Bush Calls on Iraqis to Embrace Compromise
WASHINGTON - President Bush called on Iraqis Monday to embrace compromise as they negotiate a new unity government and asked Americans to show patience with the war even after weeks of "images of violence and anger and despair."
"The situation in Iraq is still tense," Bush said in the first of a new series of speeches on Iraq.

The Feb. 22 bombing of a Shiite mosque in Iraq led to the deaths of hundreds in reprisal attacks. But though many fear the country may still be on the brink of civil war between rival Muslim sects, Bush said he was confident that would not happen.

"The Iraqi people made their choice. They looked into the abyss and did not like what they saw," he said. "By their response over the last two weeks, Iraqis have shown the world they want a future of freedom and peace and they will oppose a violent minority."

Bush said forming a new permanent government that represents all factions in Iraq is a key — though difficult — next step. Talks are under way to put together Iraq's first permanent, post-invasion government with participation by Sunni Arabs, Shiite Muslims and Kurds.

"Forming a government will demand negotiation and compromise by the Iraqis; it will require patience on the part of America and her allies," he said. "Out of this process, a free government will emerge that represents the will of the Iraqi people instead of the will of one cruel dictator."

Bush is engaging in a public relations offensive on Iraq amid increasing worries in the American public. Only 39 percent of Americans support the way the president has handled Iraq, according to the latest AP-Ipsos poll. Nearly four out of five Americans, including 70 percent of Republicans, believe civil war will break out in Iraq, the poll showed.


This is no surprise to me whatsoever... with the horrific reporting of the Associated Press, its amazing anyone supports President Bush on anything. When Americans only read bad news and terribly biased reports continously.. what do you expect??



Bush chose to focus in his opening speech on Iraqi security forces. He said that even though they need more training, they "turned in a strong performance" in the wake of the mosque bombing — which the president was intended by insurgents to provoke a civil war.

"From the outset, Iraqi forces understood that if they failed to stand for national unity, the country would slip into anarchy," Bush said. "And so they stood their ground and defended their democracy."

He acknowledged, however, that not all Iraqi forces performed as well as others, and said there were reports that some forces in eastern Iraq had let insurgents pass by unimpeded.



f*ck the associated press. They have done much to hurt our country- all for the sake of trying to make President Bush look wrong...
Posted by: Unaigum Angeregum9914 || 03/13/2006 15:20 || Comments || Link || E-Mail|| [10799 views] Top|| File under:
Iraq Group Says It Killed al-Qaida Members
An armed group that says it was created with government backing to drive al-Qaida fighters out of a restive Iraqi province claimed Monday that it had killed five top members of the terrorist group. The claim came in a statement posted on an Islamic Web site and attributed to the Anbar Revenge Brigade, recently formed by tribal leaders of the western Anbar province.

"Your brothers, heroes of the Revenge Brigade, carried out the killing of five important elements of al-Qaida group, avenging the death of the sons of our Ramadi city," the statement said. It listed the names of four alleged al-Qaida leaders. The fifth man, it said, was from Ansar al-Sunnah, a terrorist group affiliated with al-Qaida.

The claim was the first Internet posting by the Anbar Revenge Brigades and could not be independently verified. Iraq's insurgents, including al-Qaida fighters, routinely use the Internet to claim responsibility for attacks or to publicize their ideology.

Tribal and religious leaders, former officers of Saddam Hussein's army as well as hundreds of Anbar residents, met in November in the provincial capital of Ramadi with U.S. military commanders to discuss means to speed up a U.S. withdrawal from the city. News of the meeting appeared to have prompted a spate of killings targeting Iraqis who participated in the talks with the Americans as well as local figures who had urged the province's mostly Sunni residents to vote in the U.S.-backed parliamentary elections on Dec. 15. Several top clerics and a tribal leader were killed. The deadliest attack — a suicide bombing Jan. 5 among a line of police recruits in Ramadi — killed at least 58, including U.S. troops.

The killings turned tribal leaders against followers of Abu Musab al-Zarqawi, the Jordanian-born leader of al-Qaida in Iraq, and the group has since claimed to have killed or detained hundreds of them.
Posted by: Steve || 03/13/2006 09:34 || Comments || Link || E-Mail|| [10795 views] Top|| File under:
4 Terrorists Lynched In Iraq - Strung Up
Police found the bodies of four men dangling from electrical pylons Monday in a Baghdad Shiite slum, hours after car bombs and mortars shells ripped through teeming market streets, killing at least 58 people and wounding more than 200...

...Members of al-Sadr's Mahdi Army militia captured the four people found hanged in the Shiite ghetto, according to police and a member of al-Sadr's organization, Sheik Amer al-Husseini. Police collected the bodies early Monday.

"We know nothing about their nationalities but residents reported that they were arrested yesterday by Mahdi Army," said local police Lt. Laith Abdul-Aal. "Two of them were wearing explosive belts and two others had mortar tubes."

Al-Husseini identified the men as three Iraqis and a Syrian...
Posted by: Anonymoose || 03/13/2006 08:32 || Comments || Link || E-Mail|| [10797 views] Top|| File under:
Iraq admits death squads operated inside interior ministry
Senior Iraqi officials Sunday confirmed for the first time that death squads composed of government employees had operated illegally from inside two government ministries.

"The deaths squads that we have captured are in the defense and interior ministries," Minister of Interior Bayan Jabr said during a joint news conference with the Minister of Defense. "There are people who have infiltrated the army and the interior."

Also, Sunday, a series of deadly attacks hit the Shiite Baghdad neighborhood of Sadr City, which had recently been relatively safe, initiating another round of sectarian killings and threatening to provoke more.

Seven car bombs were left in markets around the poor Shiite area. Two exploded at 5:30 p.m., another at 5:35 p.m., two at 5:40 p.m. in a different market, and one at 5:45 p.m. Police found and defused the seventh.

The blasts, set off at the busiest time of the day just after poor residents would have returned from their jobs, yet before curfew, killed 46 people and wounded another 204. By Sunday night, the suburb of 2.5 million had been sealed off by police and the private militia of radical cleric Muqtada al-Sadr, the Mahdi Army.

The targeting of Sadr City could provoke a strong political backlash. Sadr City is a bastion of support for al-Sadr, a key backer of Prime Minister Ibrahim al-Jaafari's bid for re-election. Al-Jaafari's nomination is strongly opposed by Sunni and Kurdish leaders, although he is supported by United Iraqi Alliance, the Shiite political bloc that is the largest in parliament.

The Mahdi Army was also extremely active in attacks on Sunni mosques in the aftermath of last month's bombing of a key Shiite shrine in Samarra that touched off a wave of sectarian killings.

Elsewhere around Baghdad, a series of roadside bombs and gun attacks killed another 17 people.

Interior Minister Jabr said that investigations into death squads were still ongoing in the Defense Ministry. He said the Interior Ministry had arrested 22 people, and subsequently released 18 as innocent after interrogation, detaining four for further questioning.

"Now we have sent them (the four) to the court because it hasn't been proven that all four were involved," Jabr said. "Although I did not have clear signs (of their guilt) I sent them to the justice ministry so that the law could be carried out."

Although Jabr appeared to confirm the existence of death squads, the scale of the operation uncovered would appear to be far smaller than critics had alleged.

Sunni Muslims have long complained about Shiite death squads that arrived wearing official uniforms and rode in official-looking vehicles to haul away victims.

Knight Ridder first reported the accusation of death squads in February last year, and in June documented many cases in which victims were taken away allegedly by men wearing Interior Ministry commando uniforms were later found handcuffed and executed with a bullet to the back of the head.

The government had long denied the existence of such death squads. Sunnis had accused the Badr Organization, a Shiite militia supported by Iran, of being behind the killings, inside or outside of government ministries. Jabr is a senior leader of the Supreme Council for Islamic Revolution in Iraq, a leading Shiite political party, and has close ties to the Badr Organization.

The investigation that led to Sunday's confirmation of government death squads came after American forces stopped a group of men who were passing through a checkpoint in late January. The men wore official uniforms and said they were preparing to execute a Sunni man in their custody.

The atmosphere of chaos in Iraq has been stoked in part by the failure of politicians to form a new government nearly three months after national elections.

A spokesman for President Jalal Talabani said Iraq's political parties would meet Tuesday to resolve differences and would convene the first parliamentary session Thursday, three days ahead of what had been planned.

At the Saddam Hussein trial, where he is accused of having 148 people from Dujail slaughtered in 1982 after a failed assassination attempt, three of his fellow defendants took the witness stand, although they said little and denied their involvement in the killings.

Two cited faulty eyesight as the reason spoken testimony differed from earlier signed statements.

The trial is expected to progress through the week and culminate with the prosecution examination of Saddam.

After proceedings, the prosecutor said, "Anyone convicted of these crimes could be executed within 30 days."
Posted by: Dan Darling || 03/13/2006 02:58 || Comments || Link || E-Mail|| [10794 views] Top|| File under:
191 hard boyz rounded up in Iraq
Up to 191 suspected insurgents were arrested during the past 24 hours in many regions in Iraq, said an Iraqi military source on Sunday. The source told KUNA that the Iraqi army second division arrested 92 suspects in Mosul, northern Iraq, and that 90 terrorists were detained in Hillah.

Meanwhile in Ramadi city, the Iraqi army's first and seventh brigadiers forces detained eight terrorists, three of them were suspected of being involved in attacks in Najaf and Baghdad.
Posted by: Dan Darling || 03/13/2006 02:23 || Comments || Link || E-Mail|| [10795 views] Top|| File under:
Tal Afar was once al-Qaeda's town
This is a story about an entire city that was taken over by al Qaeda. It's called Tal Afar and about 200,000 people who live there became prisoners in their own homes when terrorists took control and turned it into their town.

They used Tal Afar as a base to train insurgents and launch attacks around Iraq. Last September, U.S. and Iraqi forces set out to recapture Tal Afar, and as Lara Logan reports, the Bush administration is pointing to that operation as a model for how to fight and win the rest of the war. "Al Qaeda in Iraq had a very sophisticated strategy for taking over the city," says Colonel H.R. McMaster.

He should know. For a year, Col. McMaster served as one of the military's top advisers on fighting the Iraqi insurgency. Yet he says when he came to Tal Afar last May, he didn't realize how badly al Qaeda had brutalized the people. "They fired mortars indiscriminately into playgrounds, into school yards, across the marketplace to kill innocent civilians. What they really wanted to do was incite fear," explains McMaster,

Asked what life was like for the inhabitants of Tal Afar, McMaster says, "Life was horrible in the city. They would leave headless bodies in the street. They kidnapped a young child on one occasion, killed the child, put a booby trap inside of his body and waited for the father to come claim the body to kill the parent."

Masked gunmen led by al Qaeda roamed the streets of Tal Afar at will, publicly executing and kidnapping people. Col. McMaster told 60 Minutes some of the terrorists were foreign fighters, but many were Iraqis from the area. Pictures of their attacks were circulated in videos like one in which you can hear them chanting a call to jihad. "They had schools for snipers. They had kidnapping and murder classes that were attended by people on the best techniques," says McMaster.

The colonel says he was surprised to learn the enemy in Tal Afar was so organized. "You had this blending of former military expertise and organizational ability with, with a radical Islamic ideology, and it was fertile ground here."

Col. McMaster is a soldier-scholar, known for writing a book that found fault with military and political leaders during the Vietnam War. As commander of the 3rd Armored Cavalry, he was given the mission to recapture Tal Afar. He told 60 Minutes that to defeat an insurgency, you have to win the trust of the people. "The enemy showed the people who they really are. These are mass murderers. These are people who don't have respect human life," says McMaster. "These are people who want to choke the life out of cities like Tal Afar."


Gee, and we were told by a British soldier that such men didn't exist in the U.S. Army.

"Al Qaeda planted its flag in Tal Afar and said 'This is ours,'" says Michael Ware, Baghdad bureau chief for Time Magazine.

Ware was able to take pictures of the city while it was still under terrorist control last summer. The video, which 60 Minutes bought from him, shows Tal Afar had become a ghost town, with the streets deserted, shops closed and whole families so afraid that they stayed behind closed doors. Ware agrees with the notion that al Qaeda could do whatever they wanted in Tal Afar. "They owned Tal Afar," he says. There was nobody to stop them and Ware says, "They were the authority."

Al Qaeda used Tal Afar as a staging area for fighters arriving from Syria to launch attacks in the rest of Iraq. "Anybody and anything could just move right through the one legal border crossing here," says Col. McMaster.

"But that was two years into the war. Where was the U.S. presence?" asks Logan.

"The border was secured to some degree, you know," Col. McMaster says.

"It sounds like there weren't enough U.S. forces on the ground to secure that border," Logan responds.

"Yeah, I think that's clear," the colonel replies.

U.S. forces drove the terrorists out of Tal Afar in 2004, but they left too few troops behind to hold the city. Al Qaeda came flooding back and took revenge on anyone who had helped the Americans. Col. McMaster told 60 Minutes that al Qaeda's strategy was to incite civil war within Tal Afar's biggest ethnic group, the Turkomen, by using violence to turn Turkomen Sunnis against Turkomen Shiites.

When Time Magazine's Ware met up with McMaster's forces in August, Tal Afar was so dangerous that the soldiers had to run for cover the moment their boots hit the ground. Pictures filmed by Ware showed U.S. forces running the moment they left their armored vehicles. "It was the only way to survive in that city," he explains. "You couldn't even sit inside your tank without being shot."

McMaster expected the bloodiest battle in a neighborhood of the city called Sarai, where al Qaeda had its headquarters. To help his cavalry troops, he was relying on thousands of Iraqi infantry led by U.S. Special Forces. "The troops I were with were what you would loosely describe as the tip of the spear. They were the men selected to go into the worst of the worst. They were to drive the stake into the dark heart of the al Qaeda stronghold," says Ware.

On the morning of September 3, the attack began. For the first three days, they fought through the city street by street. Whenever possible, they used the rooftops, to avoid booby traps al Qaeda fighters had planted to slow them down.

Frightened families were ordered out of their homes, as explosions echoed around them. Those who couldn't walk were carried. There were children clutching white flags.

By the third day of fighting, the Iraqi and American soldiers were in place to make the final assault on al Qaeda's stronghold. They were taking fire from a nearby building, so American Green Berets called in an air strike. "We had rounds cracking literally around our heads," recalls Ware. "The bullets were whizzing in front of me and behind me."

As the fighting continued, the troops were anxious to advance, but they had orders to hold their positions and wait two days for more civilians to get out. Then something happened that Col. McMaster had not planned for: Politicians in Baghdad forced a delay of three more days, apparently concerned about civilian casualties.

Ware says to the soldiers he was with it looked like the delay gave al Qaeda time to escape. "The al Qaeda presence in Tal Afar was surrounded. And the attack was primed. And then it was stopped dead in its tracks. And so, as the troops I was with battled throughout the day and into the night with al Qaeda fighters so close you could throw a stone and hit them, when we woke up the next morning — poof — they were gone!" says Ware.

Asked if the delay cost him in terms of giving the enemy time to escape, McMaster says no. "Your forces were sitting outside Sarai. They were preparing for the big battle. I mean this was really gonna be the fight of the fight. And what emerged was nothing," says Logan.

"What we have to do is be flexible and adapt to changes in the situation. And we were able to do that," McMaster replies.

When the troops finally entered the Sarai section of Tal Afar on the ninth day of the battle, they used tanks to blast holes through buildings so the soldiers could move forward without being exposed.

But after waiting so long, Michael Ware says the momentum was gone; and — so it seemed — was the enemy. "Where an entire al Qaeda society had existed, the troops that I was with found one body," Ware recalls.

To prove they were not defeated, al Qaeda unleashed 12 suicide bombers in a day of bloodshed in Baghdad. They publicly called it revenge for the loss of Tal Afar, where the U.S. Army calculated enemy dead at 151. Eight Iraqi soldiers and one American were also killed. But Col. McMaster told 60 Minutes that using numbers to measure victory is a mistake. "Body counts are completely irrelevant. I mean, what is relevant is, 'Is the population secure so that political development, economic development can proceed?'" he explains.

So the U.S. military began training a new police force right away, recruiting both Shiites and Sunnis to patrol the streets. Schools and markets were reopened. And Col. McMaster was able to bring together religious leaders who hadn't spoken for months.

American soldiers like Capt. Jesse Sellars have taken on added responsibilities. On regular patrols through the city, he is part politician and part policeman. These days, he walks the streets like the pied piper, with crowds of Iraqi children chanting his name. They're the same streets he fought for just a few months ago. He couldn't do this before the battle of Tal Afar. "No way, at least not without getting into a gunfight," says Capt. Sellars.

Asked what it means to him to see stores reopen in Tal Afar, Sellars says, "It's a sign of success. It's a sign of victory, you know."

In the market with Capt. Sellars, Logan met Akeel Karaja, a Sunni merchant who had just reopened his family shop. He was eager to explain how life in Tal Afar had improved. Karaja says under al Qaeda he would not have been able to talk to Logan. Asked what would have happened to him, he says, "They would have cut my head. Beheaded me."

He said though, there are still people to fear in Tal Afar. Just a month after al Qaeda was driven out of the city, his own father was killed in a suicide bombing. "There were enemy fighters that got out and lived to fight another day," Logan said,

"Anybody who wants to come to Tal Afar as a terrorist, I say, 'Bring 'em on,'" McMaster replied.

"Is that a yes?" Logan asked.

"If anybody tries to operate in Tal Afar, they're gonna be detected and …" the colonel replied.

"But is that a yes, colonel? Are they trying to come back?" Logan asked.

"Oh yes. Of course the enemy is trying to come back. In an insurgency, there's not going to be a big decisive battle and then the white flags come out and it's over, OK," says Col. McMaster. "But what we have here is as close to that as you really can get."
Posted by: Dan Darling || 03/13/2006 01:21 || Comments || Link || E-Mail|| [10794 views] Top|| File under:
Al-Qaeda claims credit for killing of Iraqi TV editor
An Iraqi militant group affiliated to al Qaeda said on Sunday it was behind Saturday's killing of a senior editor for Iraq's state television, said a statement posted on the Internet.

"Your brothers in the military wing of the Mujahideen Council assassinated on Saturday Amjad Hameed, the editor of Iraqiya ... which always broadcasts lies about jihad (holy war) to satisfy crusader masters," said a statement posted on the Internet and attributed to the group.

It said the station was "the mouthpiece of the apostate government".

Iraqiya's editorial stance is close to the Shi'ite-led government.

The authenticity of the statement could not be verified but it was posted on a Web site often used by militant groups.

Gunmen assassinated Hameed along with his driver as they headed to work in Baghdad. He was the second Iraqi journalist to be killed in a week.

Iraqiya said Hameed, a father of three, had just left his house in central Baghdad when a car blocked his way and gunmen shot him in the head.

The assassination drew wide condemnation and renewed calls for journalists to be allowed to carry firearms for protection.
Posted by: Dan Darling || 03/13/2006 00:50 || Comments || Link || E-Mail|| [10795 views] Top|| File under:
44 killed in attack on Sadr City
A SUICIDE bomber and a massive car bomb ripped apart a market in a Shiite slum in Baghdad yesterday, killing at least 44 people and wounding 200.

The death toll in Sadr City was sure to be much higher as residents, many firing rifles into the air, raced to collect charred corpses from among burning vehicles and shops.

Sadr City is a stronghold of the radical Shiite cleric Muqtada al-Sadr, who commands the Mahdi Army militia force. The district had been relatively free of violence in the last couple of years and the attack raised the prospect of a reprisal by Sadr's forces.

Angry residents kicked the head of the suicide bomber - who appeared to be African, according to witnesses - as it lay in the street of the al-Hay market in the east Baghdad neighbourhood.

"People were torn to pieces," a witness said at the scene of one blast. "Nobody knows the number of casualties. It's a lot, it's a lot," he said.

There were chaotic scenes at a hospital in Sadr City where many of the casualties were taken. Some wounded were lying on the floor, others on stretchers.

Iraq has been gripped by sectarian bloodletting following the bombing of an important Shiite mosque in Samarra on 22 February, and there are fears that the country is sliding towards civil war. In recent days there had been a relative lull in the violence, prompting officials to declare the crisis was over.

In other attacks yesterday - bomb blasts, rocket and gunfire - at least 12 people were killed and 34 wounded.

Also yesterday, the American ambassador, Zalmay Khalilzad, met leaders of Iraq's main ethnic and religious parties in a bid to broker the end of a stalemate over the formation of a unity government which Washington hopes can stabilise the country so that US troops can begin going home in the summer.

The Iraqi politicians emerged from the meeting to say that the first session of the new parliament would be held on Thursday, three days earlier than initially announced.

Mr Khalilzad said a permanent government needed to be in place quickly to fill the "vacuum in authority".
Posted by: Dan Darling || 03/13/2006 00:49 || Comments || Link || E-Mail|| [10794 views] Top|| File under:
Car bombs kill dozens in Shiite neighbourhood
Attacks have killed 62 people and wounded 250 in Iraq, including a six-car bombing of a Baghdad Shiite neighbourhood that left 46 dead. The violence, coinciding with the announcement that Iraq's parliament would meet Thursday for the first time since December elections, looked to further poison relations among the country's Shiite majority and one-time Sunni elite.

The deadliest attacks targeted the poor district of Sadr City, a mostly Shiite quarter in the east of the city, as people went about their late afternoon shopping. Within minutes, two cars exploded in the Al-Ula market, followed by one in Kayara market, two in Mreidi market and one in Dagher market, the interior ministry said. A seventh car bomb was defused. The rash of bombings in Sadr City claimed the lives of 46 people and wounded 204 others, the ministry said.

Earlier on Sunday, six Iraqis were killed and 13 wounded when a roadside bomb exploded near a US army patrol near the airport, on the western outskirts of town. There was no immediate word from US forces on possible American casualties.

Two civilians were killed and six wounded when a mortar shell landed on a house in central Baghdad, and two more civilians were hurt when another mortar shell fell in an east Baghdad street. Another three civilians in a car were shot dead by unidentified gunmen in the south of the capital.

Meanwhile five Iraqi soldiers were wounded when their vehicle was hit by a roadside bomb in the centre of town. Two policemen were wounded by a roadside bomb in Dura, in the south of the city. And two men, one of them a policeman, were shot dead by unidentified gunmen in Duluiyah, 75 kilometres north of the capital.

In Moqdadiya, north-east of Baghdad, a civilian was shot dead in a cafe. A police major was also shot dead outside his home in Mahmudiya, south of Baghdad. A policeman was killed and four others wounded in a roadside bomb in Baquba, a mixed Shiite-Sunni city northeast of Baghdad. Late Saturday, two Iraqi intelligence officers were found shot dead in a car in western Baghdad, the official added.
Posted by: Fred || 03/13/2006 00:00 || Comments || Link || E-Mail|| [10793 views] Top|| File under:
Israel-Palestine-Jordan
Two Paleos Caught Red-Handed
Israel Defense Forces soldiers arrested two Palestinians at the Beit Iba checkpoint north of Nablus on Sunday after discovering in their possession a 15-kilogram explosive device. The Palestinians were immediately transferred into the custody of the Shin Bet security service for questioning. IDF sappers safely neutralized the device.

The suspects had exited the city limits of Nablus apparently in an effort to hand the device to another party. Defense officials do not believe the two Palestinians had intended to execute a suicide bombing. IDF sources believe the Fatah-affiliated Al-Aqsa Martyrs Brigades sought to use the bomb for a terrorist attack within Israel proper.
Posted by: Steve White || 03/13/2006 00:00 || Comments || Link || E-Mail|| [10797 views] Top|| File under:
Jordan convicts five militants plotting terror attack
A military court on Sunday found five militants, including one fugitive, guilty of plotting terrorist attacks on Jordanian intelligence agents, foreign tourists and upscale hotels here, sentencing them to prison terms ranging from 10 years to life with hard labour. The court said it was "convinced beyond doubt" that the five - including the cell's mastermind, Jordanian fugitive Mohammad Rateb Qteishat - were guilty of conspiring to commit acts of terrorism and illegally possessing explosives.

It was not immediately clear whether the men would appeal the verdicts. The four defendants in police custody pleaded innocent at the start of their trial last September. The prosecution claimed the cell's targets included three luxury hotels in upscale Amman districts as well as the tourists and intelligence agents. The indictment did not specify the tourists' nationalities. The military tribunal, officially known as the State Security Court, tries cases dealing with national security.
Posted by: Fred || 03/13/2006 00:00 || Comments || Link || E-Mail|| [10795 views] Top|| File under:
Southeast Asia
Commander Abu Sanny Captured in S. Philippines
Security forces have captured yesterday an Abu Sayyaf leader allegedly involved in the kidnapping and killing of several hostages in the southern Philippines five years ago. Officials said Burham Sali, also known as Commander Abu Sanny, was cornered in an early morning raid by soldiers and policemen on a "terrorist hideout" in the village of Facoma in Parang town, Maguindanao province.

Maj. Gen. Agustin Dema-ala, the commander of the army's 6th Infantry Division based in Maguindanao, said security forces raided the hideout after a weeklong surveillance. "The arrest of Sali is part of our continuing operation against the terrorists. Let this be a warning to the others that there is no escape from the long arm of the law," Dema-ala said.
Posted by: Fred || 03/13/2006 00:00 || Comments || Link || E-Mail|| [10793 views] Top|| File under:
Syria-Lebanon-Iran
Al-Qurbi Arrested On Return From France
Damascus, 13 March (AKI) - Syrian authorities have arrested a prominent political activist Ammar al-Quribi at Damascus' international airport. Al-Quribi, a member of the dissident Arab Organisation of Human Rights in Syria, (AOHRS) had just returned from a visit to France when police picked him up on Sunday. According to an AOHRS official, Abd al-Karim Rayhawi, the arrest stems from al-Quribi's activities to promote human rights in Syria. The AOHRS condemned the arrest which, Rayhawi said had taken place "outside the boundaries of any legal judicial practice."

According to well-placed sources contacted by Adnkronos International (AKI), the decision to arrest al-Qurbi came after the activist decided to participate in two meetings, including one in Paris by opponents of Syrian president Bashar al-Assad. Following the other meeting - which took place in January in the United States - al-Quribi told AKI that "the exiled Syrian opposition should be considered an active element for change and reform," in the country.
Posted by: Steve || 03/13/2006 09:44 || Comments || Link || E-Mail|| [10795 views] Top|| File under:
Syria arrests dissidents on anniversary of clashes
DAMASCUS — Security forces yesterday arrested a former opposition MP and several Kurdish demonstrators who were marking the second anniversary of deadly clashes in northern Syria, human rights advocates said.

Riad Seif was detained along with at least five members of the Kurdish Democratic Progressive Party during a sit-in near a Damascus government building, said a statement by the Syrian Organisation for Human Rights. Security forces beat and then detained some of the demonstrators, after three of those taking part in the sit-in attempted to deliver a message to Prime Minister Naji Otri, said human rights lawyer Anwar Bunni, adding that several demonstrators had been wounded.

The Syrian Organisation for Human Rights also said some demonstrators had been wounded by the security forces.
Posted by: Steve White || 03/13/2006 00:02 || Comments || Link || E-Mail|| [10796 views] Top|| File under:
Who's in the News
102
[untagged]
Bookmark
E-Mail Me
The Classics
The O Club
Rantburg Store
The Bloids
The Never-ending Story
Thugburg
Gulf War I
The Way We Were
Bio
Merry-Go-Blog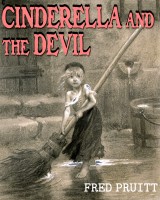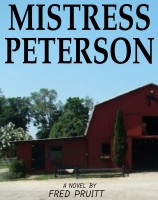 On Sale now!


A multi-volume chronology and reference guide set detailing three years of the Mexican Drug War between 2010 and 2012.

Rantburg.com and borderlandbeat.com correspondent and author Chris Covert presents his first non-fiction work detailing the drug and gang related violence in Mexico.

Chris gives us Mexican press dispatches of drug and gang war violence over three years, presented in a multi volume set intended to chronicle the death, violence and mayhem which has dominated Mexico for six years.
Click here for more information


Meet the Mods
In no particular order...


Steve White
Seafarious
tu3031
badanov
sherry
ryuge
GolfBravoUSMC
Bright Pebbles
trailing wife
Gloria
Fred
Besoeker
Glenmore
Frank G
3dc
Skidmark



Better than the average link...



Rantburg was assembled from recycled algorithms in the United States of America. No trees were destroyed in the production of this weblog. We did hurt some, though. Sorry.
3.235.180.193

Help keep the Burg running! Paypal: