Africa Horn
Somali pirates seize Thai vessels
The unrelenting Somali pirates have hijacked three Thai fishing vessels with 77 crew members over the weekend, raising fears over the expansion of their territory.

The spokesman for the EU anti-piracy naval force to Somalia, Commander John Harbour, confirmed the hijackings for Press TV on Tuesday.

"This was in the Indian Ocean but far away from the east coast of Africa...This is the farthest hijacking to date. They are now operating near the Maldives and India," said Andrew Mwangura, coordinator of the Kenya-base maritime watchdog, East African Seafarers' Assistance Program.

The three ships -- named Prantalay 11, 12 and 14 -- belong to a Thai-based company, PT Interfishery Ltd. The pirate-held vessels were reportedly heading towards the Somali coast.

The Thai crew members are believed to be in good health.

The naval mission patrolling the area since December 2008 has failed to stop the spread of piracy in one of the world's most important trade routes.

The bold sea bandits are now launching more and more attacks south to the Seychelles and farther out towards India as piracy has turned into a lucrative business with cash ransoms worth millions of dollars.

According to the International Maritime Bureau, Somali pirates were responsible for more than half of the reported global piracy attempts in 2009, and nearly all of the hijackings, with 47 successful captures.
Posted by: Fred || 04/21/2010 00:00 || Comments || Link || E-Mail|| [6458 views] Top|| File under: Pirates
Africa North
Algerian army corners al-Qaeda emir
[Maghrebia] Acting on information provided by a repentant terrorist, Algerian army units have reportedly surrounded Al-Qaeda in the Islamic Maghreb (AQIM) emir Abu Musab Abdelouadoud in the Bordj Bou Arreridj region of Sidi Brahem, El Khabar reported on Tuesday (April 20th). The al-Qaeda emir survived three previous ambushes by security forces in Kabylie.
Posted by: Fred || 04/21/2010 00:00 || Comments || Link || E-Mail|| [6485 views] Top|| File under: al-Qaeda in North Africa
Caribbean-Latin America
Iran boosts Qods shock troops in Venezuela
by Bill Gertz

Iran is increasing its paramilitary Qods force operatives in Venezuela while covertly continuing supplies of weapons and explosives to Taliban and other insurgents in Afghanistan and Iraq, according to the Pentagon's first report to Congress on Tehran's military. The report on Iranian military power provides new details on the group known formally as the Islamic Revolutionary Guards Corps-Qods Force (IRGC-QF), the Islamist shock troops deployed around the world to advance Iranian interests. The unit is aligned with terrorists in Iraq, Afghanistan, Israel, North Africa and Latin America, and the report warns that U.S. forces are likely to battle the Iranian paramilitaries in the future.

The Qods force "maintains operational capabilities around the world," the report says, adding that "it is well established in the Middle East and North Africa and recent years have witnessed an increased presence in Latin America, particularly Venezuela."
Continued on Page 49
Posted by: Steve White || 04/21/2010 09:36 || Comments || Link || E-Mail|| [6530 views] Top|| File under:
China-Japan-Koreas
2 Spies Held in Plot to Kill Senior N.Korean Defector
The Norks keep pushing and the ROK keeps allowing it ...


Two North Korean agents have been arrested after sneaking into South Korea disguised as refugees to assassinate an octogenarian former secretary of the North Korean Workers' Party Central Committee who defected to the South in 1997. The agents, from the Reconnaissance Bureau of the North's People's Armed Forces, had orders to kill Hwang Jang-yop (87), prosecutors said Tuesday.


The father of the "Juche Idea" and Numbah One on the Human Scum List.


The National Intelligence Service and the Seoul Central District Prosecutors' Office on Tuesday arrested Maj. Kim Myong-ho (36) and Maj. Tong Myong-kwan (36) on a warrant from the Seoul Central District Court.

According to prosecutors, Kim and Tong arrived in Yanji in Yanbian Korean Autonomous Prefecture in the Chinese province of Jilin after crossing the North Korea-China border in November last year. They met up with other North Korean agents and received mobile phones and operational funds at a liaison office of the Reconnaissance Bureau there.

Afterwards, they pretended to defect and traveled all the way to Thailand with the help of local brokers. They were arrested by Thai police and handed over to the South Korean embassy. Deported from Thailand, they arrived in South Korea in January and February and were questioned by the NIS.

But their stories did not check out since both gave false names and places of birth. Under interrogation, they confessed to being spies.


I wonder how painful Korean interrogation is compared to, say, RAB interrogation ...


Prosecutors said the two admitted to having orders from Kim Yong-chol, the bureau director, to file a report about Hwang Jang-yop's activities including the location of his home, and to cut off his head. They were ordered to escape to the North Korean embassy in a third country and await further instructions if they failed to accomplish their mission.

The Reconnaissance Bureau was launched last year, when several agencies dealing with operations against the South were merged. Kim and Tong were chosen as special agents in 2004 and received intensive training to infiltrate South Korea and assassinate VIPs, prosecutors said.

The two refused to say what else they had planned, but the NIS is investigating if there are any other North Korean spies already active in the South they were to contact here.
Posted by: Steve White || 04/21/2010 00:00 || Comments || Link || E-Mail|| [6458 views] Top|| File under:
India-Pakistan
Four killed, seven injured in Hangu blast
[Dawn] A roadside bomb blast struck a military convoy in the northwestern region of Hangu on Tuesday, police said.

Three security forces personnel and a civilian were killed, while seven others sustained injuries.

Official sources said that a remote controlled bomb was planted in the Toor-Garhi area of the district. A security forces convoy, which was heading towards the area, was the target of this attack.

The injured were shifted to the district hospital along with the bodies of the deceased.

Security forces surrounded the area where the blast took place and started an investigation.
Posted by: Fred || 04/21/2010 00:00 || Comments || Link || E-Mail|| [6462 views] Top|| File under: TTP
Southeast Asia
Policeman killed, 61 injured in southern Thai bombings
Terrorists Insurgents launched two bomb attacks in Pattani Wednesday, killing one policeman and injuring 61 police and civilians.

The first bomb attack happed at the Muang police station. An unidentified assailant threw a bomb at the station while policemen were lining up to salute the flag and report to duty in the morning. Initially, MCOT reported that two police officers were fatally injured. But Public Health Minister Jurin Laksanawisit revised down the death toll to one. Jurin said a policewoman, who was severely injured, was saved by doctors. Jurin said 44 other policemen were injured in the bomb attack.

Police said two assailants arrived on a motorcycle which slowed down in front of the police station and the pillion rider threw an M67 into the policemen. The blast damaged a police pick-up and the windows of the police station.

Jurin said the second bomb attack happened at a drug store near the Muang police station. The blast injured 16 civilians, two severely.
Posted by: ryuge || 04/21/2010 07:08 || Comments || Link || E-Mail|| [6457 views] Top|| File under:
Eight years for aiding terrorists
[Straits Times] AN INDONESIAN court on Tuesday sentenced a man to eight years' jail for sheltering terror mastermind Noordin Mohammed Top before the Malaysian fanatic was killed by police in September.

Indonesian extremist Syaifudin Zuhri, 39, hid and abetted Noordin as he planned twin suicide attacks on luxury hotels in Jakarta last year which killed seven people, the court found.

'Syaifudin Zuhri has been proven legally and convincingly guilty in assisting, accommodating and hiding terror convicts. The defendant is sentenced to eight years in prison,' judge Haryanto told the court.

Noordin led a splinter faction of the Jemaah Islamiyah regional terror group until he was killed by Indonesian police during a raid on a house on Java island last year.

He was blamed for a 2003 attack on Jakarta's Marriott hotel, the 2004 bombing of the Australian embassy, 2005 attacks on tourist restaurants on Bali as well as the suicide blasts at the Marriott and Ritz-Carlton last July.

Zuhri, who was arrested in Central Java province a month before last year's hotel attacks, also stood as a witness at Noordin's third marriage in 2006.
Posted by: Fred || 04/21/2010 00:00 || Comments || Link || E-Mail|| [6460 views] Top|| File under: Jemaah Islamiyah
Communists kill 4 policemen
[Straits Times] COMMUNIST insurgents killed four policemen and wounded seven other people when they ambushed a police vehicle just outside the Philippine capital on Tuesday, authorities said.

New People's Army guerrillas set off a landmine and threw grenades at the vehicle, which was carrying nine police commandos and two civilians, as it passed along an isolated road at dawn, local police chief Jonathan Miano said.

'The vehicle was completely razed by fire,' said Mr Miano in a dispatch from the area just east of the capital. Mr Miano said four of the policemen were killed immediately and the others in the vehicle were taken to hospital with unspecified injuries.

Local military commander Colonel Aurelio Baladad said the ambush may be related to the May 10 national elections. 'They (the communists) want to show that they are a force to be reckoned with during the elections,' he said.

The NPA have been extorting money from candidates in the May elections, charging them for 'permits' that let them campaign in rebel-infested areas without being attacked. The NPA is the armed wing of the underground Communist Party of the Philippines, which has been waging a Maoist rebellion since 1969.

The military recently said it had brought down the NPA's manpower, from a peak of more than 26,000 in early 1987 to below 5,000. The communist insurgency has claimed more than 3,000 lives over the past eight years, according to the military.
Posted by: Fred || 04/21/2010 00:00 || Comments || Link || E-Mail|| [6459 views] Top|| File under: Commies
Syria-Lebanon-Iran
Terrorist cell disbanded in west Iran
[Iran Press TV Latest] Iran has arrested members of a terrorist group that planned to carry out attacks in the west of the country, says the Iranian interior minister.

Mostafa Mohammad-Najjar said on Tuesday that members of the group, which had entered the western province of Kurdistan to carry out terrorist attacks across Iran, were arrested by Intelligence Ministry forces "before they could make a single move."

"A large number of arms, maps and confidential documents were confiscated from the terrorist group," Mohammad-Najjar said without identifying the group.

Iranian security forces often clashes with members of the Party of Free Life of Kurdistan (PJAK), an offshoot of the Kurdistan Workers' Party (PKK), along its western border with Iraq.

The PKK is recognized as a terrorist group by Turkey, Iran, Iraq, the United States, the European Union, and the United Nations. The group has been responsible for a number of fatal bombings in western Iran and southern Turkey over the past few years.
Posted by: Fred || 04/21/2010 00:00 || Comments || Link || E-Mail|| [6462 views] Top|| File under:
US summons Syria diplomat over Scud transfer
[Al Arabiya Latest] The senior Syrian diplomat in Washington was summoned to the State Department on early Tuesday to review "provocative behavior" regarding a potential transfer of Scud missiles to Hezbollah, a State Department spokesman said.

"The most senior Syrian diplomat present in Washington today, Deputy Chief of Mission Zouheir Jabbour, was summoned to the Department of State to review Syria's provocative behavior concerning the potential transfer of arms to Hezbollah," department deputy spokesman Gordon Duguid said in a statement.


"The United States condemns in the strongest terms the transfer of any arms, and especially ballistic missile systems such as the Scud, from Syria to Hezbollah," State Department spokesman Gordon Duguid said in a statement.

"We call for an immediate cessation of any arms transfers to Hezbollah and other terrorist organizations in the region," the statement said.

The United States has not confirmed whether it has actual information on an arms transfer. However, a senior administration official, speaking on condition of anonymity, said: "We wouldn't have called them in if we didn't think something was going on."

The State Department said this was the fourth time in recent months that Washington has raised the issue with the Syrian Embassy.

The diplomatic quarrel is likely to put a damper on President Barack Obama's administration's year-long campaign to engage Syria, a former U.S. foe, and energize its thwarted push for a broad Arab-Israeli peace, particularly between Israel and the Palestinians.
Posted by: Fred || 04/21/2010 00:00 || Comments || Link || E-Mail|| [6458 views] Top|| File under: Govt of Syria
Terror Networks
German jihadists targeting NATO troops
In a recent Internet video, German jihadists fighting on the side of the Taliban in the Hindukush are seen boasting of attacks on American and Afghan troops. Heavily armed, sometimes disguised or covered in elaborate headgear - this is how the German jihadists present themselves on the Internet.

Online, they post video messages where they pose in front of flags embroidered with verses from the Koran, or demonstrate their shooting skills backed by bombastic music. They call for a holy war against the infidels, boasting of attacks on foreign troops and threatening future assaults.

A few days ago, a new video emerged showing the fighters taking part in target practice at a training camp in Afghanistan. In the 31-minute-long video, the five German-speaking jihadists claimed responsibility for two attacks on American military installations in Afghanistan. They call themselves the German Taliban Mujahideen and are a relatively new group, according to Yassin Musharbash, an editor at German news portal Spiegel Online and an expert on Islamic terrorism.

"There seems to be between six and 10 German-speaking fighters who are in Afghanistan, apparently acting under the command of the Afghan Taliban,' he said. They appear to have made their first online appearance in the fall.

According to Musharbash's assessment, the German Taliban Mujahideen (DTM) formed from the scattered remnants of the Islamic Jihad Union (IJU), a relatively small group that had been active in Afghanistan for years. The four young men of the so-called "Sauerland" group in Germany also belonged to the IJU. They were sentenced to long prison terms in March for preparing planned terrorist attacks in Germany.

"It's my impression that the IJU has been mostly destroyed,' said Musharbash. Only a few sporadic traces remain of the group on the Internet. The marauding foreign fighters of the IJU apparently slipped under the wing of the Afghan Taliban. There, the German jihadists were able to form their own brigade, the DTM.

Musharbash speculated that their involvement in the attacks on the American and Afghan bases, referenced in the video, could have been a sort of internship for the men. "The Afghan Taliban seem to have taken them along on two attacks - that's what it looks like to me,' he said. "And for their part, the German jihadists made a big propaganda video for the German-speaking public, to show that they're not just sitting around but actually taking part."

In the estimation of security experts, about 100 Germans have made their way to Afghanistan and Pakistan to allegedly train in terror camps and fight alongside the Taliban against foreign soldiers. Many of them come from middle-class German families and converted to Islam. Others are the sons or grandsons of Muslim immigrants who have lived in Germany for years. What they all have in common is that they either discovered Islam as new converts or, as Muslims, rediscovered their faith and quickly became radicalized.

"What is new is that many of these converts have taken their families with them to Afghanistan,' said Musharbash. With wives and children in tow, the German-speaking jihadists moved to the Hindukush to take part in the fight against the troops of the International Security Assistance Force.

Some of them have since returned home, with possible plans to carry out attacks in Germany in a worst-case scenario. But a few dozen are likely still in Afghanistan, according to Musharbash.
Posted by: ryuge || 04/21/2010 07:46 || Comments || Link || E-Mail|| [6467 views] Top|| File under:
Who's in the News
44
[untagged]
1
al-Qaeda in Arabia
1
al-Qaeda in North Africa
1
Commies
1
Govt of Iran
1
Govt of Syria
1
Jemaah Islamiyah
1
Pirates
1
TTP
Bookmark
E-Mail Me
The Classics
The O Club
Rantburg Store
The Bloids
The Never-ending Story
Thugburg
Gulf War I
The Way We Were
Bio
Merry-Go-Blog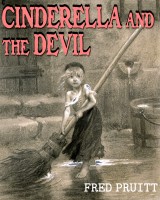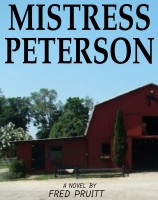 On Sale now!


A multi-volume chronology and reference guide set detailing three years of the Mexican Drug War between 2010 and 2012.

Rantburg.com and borderlandbeat.com correspondent and author Chris Covert presents his first non-fiction work detailing the drug and gang related violence in Mexico.

Chris gives us Mexican press dispatches of drug and gang war violence over three years, presented in a multi volume set intended to chronicle the death, violence and mayhem which has dominated Mexico for six years.
Click here for more information


Meet the Mods
In no particular order...


Steve White
Seafarious
Pappy
lotp
Scooter McGruder
john frum
tu3031
badanov
sherry
ryuge
GolfBravoUSMC
Bright Pebbles
trailing wife
Gloria
Fred
Besoeker
Glenmore
Frank G
3dc
Skidmark
Alaska Paul



Better than the average link...



Rantburg was assembled from recycled algorithms in the United States of America. No trees were destroyed in the production of this weblog. We did hurt some, though. Sorry.
44.200.30.73

Help keep the Burg running! Paypal: