Africa Horn
Army: 70 killed in South Sudan clashes with rebels
[Ma'an] Two days of heavy fighting between rebels and south Sudan's army in the oil-producing states of Unity and Upper Nile, have left at least 70 dead, an army spokesman said on Friday.
Posted by: Fred || 03/19/2011 00:00 || Comments || Link || E-Mail|| [6469 views] Top|| File under: Govt of Sudan
Africa North
U.S. Launches First Missile Strike Against Qaddafi's Regime
The U.S. Navy fires the first U.S. Tomahawk cruise missiles against Libyan leader's Muammar al-Qaddafi's air defenses Saturday, Fox News has learned.

The U.S. military strikes clear the way for European and other planes to enforce a no-fly zone designed to ground Qaddafi's air force and cripple his ability to inflict further violence on rebels, U.S. officials said.

Hours after Secretary of State Hillary Rodham Clinton attended an international conference in Paris that endorsed military action against Qaddafi, the U.S. was poised to kick off its attacks on Libyan air defense missile and radar sites along the Mediterranean coast to protect no-fly zone pilots from the threat of getting shot down.

"We have every reason to fear that left unchecked, Qaddafi will commit unspeakable atrocities," Clinton said.

A U.S. official, speaking on condition of anonymity in order to discuss sensitive military operations, said the Obama administration intended to limit its involvement -- at least in the initial stages -- to helping protect French and other air missions.
Posted by: tipper || 03/19/2011 15:52 || Comments || Link || E-Mail|| [6547 views] Top|| File under:
French fighter planes over Benghazi
A French official says Mirage and Rafale fighter jets are flying over the Libyan city of Benghazi and could strike Libyan tanks. The official says the jets are flying over the opposition stronghold and its surroundings to ensure that Moammar Gadhafi's forces could not take any action there.

The official says the French operation could strike Libyan tanks later Saturday.
Posted by: tu3031 || 03/19/2011 11:34 || Comments || Link || E-Mail|| [6470 views] Top|| File under:
U.S. to deploy more ships to support Libya planning
WASHINGTON - The United States will deploy additional amphibious ships to the Mediterranean, the military said on Friday, as part of the Obama administration's plans for responding to ongoing violence in Libya.

The USS Bataan Amphibious Ready Group will deploy on March 23 "ahead of its original schedule in order to relieve units from the USS Kearsarge (Amphibious Ready Group) currently positioned in the Mediterranean Sea," it said in a statement.

The arriving group includes the amphibious assault ship USS Bataan, based in Virginia, and other ships.
Posted by: Steve White || 03/19/2011 00:00 || Comments || Link || E-Mail|| [6470 views] Top|| File under:
Two people, including an elected official, killed east of Algiers
[Ennahar] Two Algerians, including a Municipal member from the Workers' Party in a town some 70 km east of Algiers, were killed early Thursday evening, reported the daily El Watan Online.

The newspaper said the two men from the town of Zemmouri were driving to a farm about fifteen miles east of

corpse-littered Boumerdes

, in Kabylia, when

gunnies

opened fire on them. They were killed instantly.

Kabylia is an unstable region where Islamist fighters and criminals and where abductions continue to occur.
Posted by: Fred || 03/19/2011 00:00 || Comments || Link || E-Mail|| [6469 views] Top|| File under:
Aircraft preparing for deployment
Officials said one or more Arab countries would play a role in the Libya operation. Gulf state Qatar said it would take part but it was unclear whether that meant military help. Libya's neighbor Tunisia said it would not play any role.

"Britain will deploy Tornadoes and Typhoons as well as air-to-air refueling and surveillance aircraft," Prime Minister
David Cameron
... British PM Cameron describes himself as a modern compassionate conservative and has spoken of a need for a new style of politics that doesn't involve calling people names. He has stated that he is certainly a big Thatcher fan, but I don't know whether that makes me a Thatcherite, which means he's probably not. He has also claimed to be a liberal Conservative, and a very tall short person. Since he is not deeply ideological he lacks core principles and is easily led. He has urged politicians to concentrate on improving people's happiness and general well-being, instead of focusing solely on financial wealth, which is easy for a stockbroker's kid to say. Ask him to lend you ten quid and see how that works out. He has been described as certainly not a Pitt, Elder or Younger, but he does wear a nice suit so maybe he's Beau Brummel ...
told parliament.

"Preparations to deploy these aircraft have already started and in the coming hours they will move to airbases from where they can start to take the necessary action."

Italy said it would make seven military bases available along with equipment and troops, and Naples could be the coordination center.


Italy has a decent air force. Are they participating?


Denmark and Canada said they planned to contribute warplanes.

La Belle France

was to host talks on Saturday to discuss the action with British, Arab League and other leaders including US Secretary of State
Hillary Clinton.
... sometimes described as the Smartest Woman in the World and at other times as Mrs. Bill, never as Another Gray Eminence ...
NATO Secretary-General Anders Fogh Rasmussen said after a meeting of alliance ambassadors that NATO was "completing its planning in order to be ready to take appropriate action ... as part of the broad international effort."

Despite the cease-fire announcement, people in Misrata said the city was under heavy bombardment by Qadaffy's forces.

"They are bombing everything, houses, mosques and even ambulances," Gemal, a rebel

front man

, told

Rooters

by phone from the last big rebel stronghold in the west.

Another rebel named Saadoun said: "We believe they want to enter the city at any cost before the international community starts implementing the UN resolution.

"We call on the international community to do something before it's too late. They must act now."

A British-based doctor who said he had spoken to his contacts in Misrata after 1600 GMT described the situation there as "very, very dire."

"There is no cease-fire," he said. "Yesterday there was celebration after the UN vote, even by ordinary people, they don't want the regime any more. But those guys are basically fighting with sticks against anti-aircraft guns. .... There is no choice but to fight for them."

Al Arabiya also said the rebel-held western town of Zintan was attacked by rockets on Friday. The fighting reports could not be independently confirmed. Authorities were preventing Tripoli-based foreign journalists om reporting freely.

In rebel-controlled Tobruk in the east, there was scorn for the cease-fire call. On Thursday, Qadaffy had vowed "no mercy and no pity."

"See how things change from night to day," said Ashraf Afgair. "They are just trying to calm international opinion. It's a desperate attempt by Qadaffy to cling to power."

But Qadaffy's troops did not fulfil his threat to overrun the rebel base of Benghazi overnight after their rapid counter-offensive brought them to within 100 km (60 miles) of the eastern city.
Posted by: Fred || 03/19/2011 00:00 || Comments || Link || E-Mail|| [6471 views] Top|| File under:
Obama says Libyan forces must pull back
[Arab News] President Barack B.O. Obama said on Friday Muammar Qadaffy's government must end violence and pull back troops from towns under attack, or face military action. Qadaffy's government earlier declared a unilateral cease-fire as Western warplanes prepared to attack his forces, which had defeated rebels in the western city of Zawiyah and driven them back in a counter-offensive toward Benghazi in the east.

In the rebel-held western city of Misrata, surrounded by government forces, residents said there was no sign of a cease-fire. And in the rebel-controlled east, the government declaration was dismissed as a ruse.

"All attacks against civilians must stop," Obama said. "Qadaffy must stop his troops from advancing on Benghazi, pull them back from Ajdabiya, Misrata and Zawiyah, and establish water, electricity and gas supplies to all areas. Humanitarian assistance must be allowed to reach the people of Libya."

"Let me be clear, these terms are not negotiable... If Qadaffy does not comply ... the resolution will be enforced through military action."

French Foreign Minister Alain Juppe said everything was ready to launch military strikes in Libya and that the cease-fire would need to cover the whole country.

Britain, like

La Belle France

a strong advocate of armed action, said it would judge Qadaffy by "actions, not his words."

After embarking on wars in Afghanistan and Iraq, the United States had insisted it would participate in rather than lead any military action. Obama said the United States would not deploy ground troops in Libya.

Turkey, an opponent of military action, said the Libyan cease-fire should go into effect immediately.

"We decided on an immediate cease-fire and on an immediate stop to all military operations," Libyan Foreign Minister Moussa Koussa said in Tripoli earlier, after the UN Security Council passed a resolution authorizing military action.

He called for dialogue with all sides. On Thursday, Qadaffy had vowed to show "no mercy, no pity."
Posted by: Fred || 03/19/2011 00:00 || Comments || Link || E-Mail|| [6465 views] Top|| File under:
Libya closes airspace as world prepares to enforce UNs no-fly order
[Arab News] The Libyan government closed its airspace Friday to all traffic, reacting to a UN resolution authorizing the use of force and a no-fly zone to protect the Libyan people from attacks by forces loyal to strongman Muammar Qadaffy.

Europe's air traffic control agency, Eurocontrol, told airlines on Friday that "the latest information from Malta indicates that Tripoli (air control center) does not accept traffic." The Brussels-based agency's map of air traffic over Europe and the Mediterranean showed that Libyan airspace was off limits.

On Thursday, the UN Security Council authorized "all necessary measures" to stop attacks on civilians in Libya -- including strikes by sea and air -- hours after Qadaffy vowed to launch a final assault and crush the weeks-old rebellion against him.

Eurocontrol said Friday it had no information on how long Libya's airspace would be closed, but the agency said it had halted all air traffic to Libya for 24 hours.

"We applied a zero traffic rate for the whole day," said a Eurocontrol official who spoke on condition of anonymity because she was not authorized to speak to the news media.

She said the closure could also be affected by decisions made Friday by NATO, the North Atlantic military alliance.

Emboldened by the UN resolution, Libyan opposition supporters in Tripoli said they would gather later in the day to call for the end of Qadaffy's rule.

"Today there will be protests in Tripoli. Everyone is waiting for the UN forces to arrive. They feel stronger," said Mohamed, a Libyan living in exile abroad who spoke to his colleagues and friends in Tripoli on Friday.

"The mood is strong ... It will be after Friday prayers. They are preparing now. We think it will be a big one."

Libyan authorities prevented foreign journalists from reporting freely in the capital on Friday ahead of anticipated protests.

Journalists invited to Tripoli by the Libyan government last month were prevented from leaving their government-designated hotel in the center of the capital on Friday.

Several

news hound

s who tried to leave the hotel were stopped and told it was unsafe to go outside.
Posted by: Fred || 03/19/2011 00:00 || Comments || Link || E-Mail|| [6469 views] Top|| File under:
Diplomats: EU to freeze assets of Mubarak, 18 associates
[Ma'an] The European Union will freeze the assets of ousted Egyptian president Hosni Mubarak
Octogenarian Egyptian politician, prior to that air force commander. He served as the fourth President-for-Life of Egypt from 1981 to 2011. He assumed the presidency in 1981, following the

liquidation

of Anwar Sadat. He was dumped after 18 days of demonstrations, which at one point featured a camel charge by his supporters, during the 2011 Egyptian revolution. On 11 February, Vice President Suleiman announced that Mubarak had resigned in favor of the Supreme Council of the Armed Forces. Mubarak and his family left the presidential palace by a side door and moved to Sharm el-Sheikh, while the new regime started trying to follow the money trail.
and 18 of his closest associates after EU envoys agreed on the sanctions, diplomats told AFP on Friday.
Posted by: Fred || 03/19/2011 00:00 || Comments || Link || E-Mail|| [6471 views] Top|| File under:
Obama: No US ground troops in Libya
[Ma'an] US President Barack B.O. Obama said Friday no American troops would be deployed on the ground in Libya as Western and Arab nations prepared military action aimed at toppling strongman Moammar Qadaffy.
Posted by: Fred || 03/19/2011 00:00 || Comments || Link || E-Mail|| [6475 views] Top|| File under:
Africa Subsaharan
Uganda terror case referred to regional court
[The Nation (Nairobi)] The East African Court of Justice will determine the legality of the surrender of terror suspects from Kenya to face charges in Uganda.

The decision to refer the cases was reached when the families applied to have the case referred to the EACJ for it to interpret sections of the treaty that the state relied on while extraditing the suspects.

The application was made by Ms Saida Rosemary, wife to Idris Magondu, who is currently facing 89 counts of murder, terrorism and attempted murders.

The other applicant is a brother to Mr Hassan Hussein Agade, who is facing similar charges.

The two were

tossed in the calaboose

following the twin bombings that left 76 people dead in Kampala late last year.

In a ruling delivered on Thursday, Justice Nicholas Ombija of the High Court gave the green light for the issues to be raised at EACJ.

Consequently, the case that was pending before him will remain on hold, awaiting the verdict of the EACJ.

This is one of the suits challenging the extradition of six Kenyans to face charges over the Kampala bombings.

In this application, the family wants the EACJ to interpret "the inherent fundamental rights of the criminal suspects to have a fair hearing and a fair extradition process".

They have challenged the manner in which the police handled the suspects, saying they were

tossed in the calaboose

and extradited to Uganda without the knowledge of their families.

But the Police Commissioner, commandant of the Anti-Terrorism Police Unit and the Attorney General have said they acted within the law in arresting the six to Ugandan authorities.

Previous attempts by the families to have their relatives brought home were futile.
Posted by: Fred || 03/19/2011 00:00 || Comments || Link || E-Mail|| [6476 views] Top|| File under: al-Shabaab
UPRISINGS:S.ARABIA,SHIITES IN STREETS FOR BAHRAIN SOLIDARITY
Hundreds of Saudi Shiites have protested today in a show of solidarity for their religious counterparts on Bahrain, who have been protesting for around a month against the country's Sunni Khalifa regime, who are allied with the house of Saud. This is according to local press sources quoted by the pan-Arab television station, Al Jazeera.

"Free Bahrain! Foreign troops out!" is the slogan chanted by protesters who took to the streets last night in Qatif, a town in Saudi Arabia's southern provinces, which are rich in oilfields and crude oil and where there are already a number of oil terminals on the Gulf, opposite the coasts of Bahrain and those of nearby Iran.


Time to review energy policy?


Do we have one?


Of course we do. Increase the cost until the populace significantly cuts back on their total energy use. Should this lower America's impact on the world at the same time, that would be a bonus. Candidate Obama was quite clear on this when he was campaigning for the job he now holds.




Okay, okay, you got us there...
Posted by: g(r)omgoru || 03/19/2011 07:39 || Comments || Link || E-Mail|| [6480 views] Top|| File under:
Bahrain: Authorities destroy the monument of Pearl Square
[Ennahar] Bahraini authorities announced Friday they had destroyed the monument located on the Pearl Square in central Manama, which became a symbol of protest violently suppressed by government forces.

"In the context of improving infrastructure, development work was started today at the crossroad of the Gulf Cooperation Council to facilitate the movement," said the Bahraini official news agency BNA.

The monument was a concrete structure comprising six columns, representing the six GCC countries, supporting a sphere symbolizing a pearl, whose harvest underwater was long the mainstay of the kingdom.

Place of the Pearl became February 19 the center of protest against the Sunni Al Khalifa dynasty, and the majority Shiite protesters were camping there day and night.

Wednesday, Bahraini security forces launched an assault against the place and forced to flee the demonstrators, killing at least three and making dozens injured.
Posted by: Fred || 03/19/2011 00:00 || Comments || Link || E-Mail|| [6468 views] Top|| File under:
Bahrain arrests key opposition leaders
[Arab News] A day after Bahraini security forces cleared anti-government protesters from the landmark Pearl Roundabout, life seems to be slowly returning to normal in most parts of the Bahraini capital on a day when six prominent opposition figures were

tossed in the clink

by the security forces.

King Hamad bin Isa Al-Khalifa and Bahrain Defense Force Commander-in-Chief Field Marshal Khalifa bin Ahmad Al-Khalifa toured the country's financial districts on Thursday and assured Bahrainis of the government's resolve to restore complete normality.

At the Pearl Roundabout and other worst affected areas, municipal employees were clearing the debris left behind after Wednesday's military operation. A number of blockades set up by the protesters at key street intersections to halt the advance of the military personnel have now been removed. Technicians were busy repairing lampposts vandalized during the

festivities

.

"I went around the city on Thursday evening, and I could see a number of people, especially Indians, out in the streets," said a prominent Manama-based journalist. "The Westerners, however, are nowhere to be seen. They are either keeping indoors or planning to move out of the country," he said.

Most Western nations have urged their citizens to leave Bahrain, and a

front man

said the British Embassy in Manama had organized charter flights to Dubai for its citizens.

The Pearl Roundabout was off-limits to the general public, but in other areas of the capital, shops have begun to do business. Taxis are off the streets, and one particular reason for that is that most of the taxi drivers come from the country's deprived sections.

While there are increasing signs of confidence among the government camp, the opposition parties are in a state of shock after six prominent leaders of the opposition were

tossed in the clink

in late-night raids on Wednesday.

Among the

tossed in the clink

were Hassan Mushaimaa of the hard-line Al-Haq group and Ibrahim Sharif of the liberal Al-Waad party. Mushaimaa was allowed into the country in a bid to pacify the situation just days before the anti-government protests intensified. Soon after his arrival from exile, he joined protesters at the Pearl Roundabout. His supporters were among the most defiant anti-government supporters.

The government said leaders of the civil strife were

tossed in the clink

for communicating with foreign countries and inciting murder and destruction of property.

Political observers told Arab News that Mushaimaa's arrest was expected because unlike other opposition leaders, he had crossed the "red line" by actually calling for a regime change and had always taken an extreme stand against the government. His party never took part in parliamentary elections and was actually an offshoot of the main opposition Al-Wefaq party. None of the Al-Wefaq leaders, including its head Sheikh Ali Salman, were

tossed in the clink

. Al-Wefaq is seen as moderate and throughout the current crisis its leaders had limited their demands to wide-ranging political and constitutional reform.

However,
The well-oiled However...
the arrest of Sharif has surprised many. He is a Sunni and a staunch votary of dialogue and political reform. "Our party has always favored dialogue," said Al-Waad's Muneera Fakhro. "We want reform through dialogue... Eventually all of us will have to sit across the table to resolve these political differences. Sharif's arrest is shocking and indicates that the government is bent upon making things worse."

In an e-mail to journalists, Sharif's daughter, Yara, expressed her helplessness. "May God have mercy on my father ... He is not an

Islamic myrmidon

. He is a secular man. He is not a violent person. He is a peaceful man. He asks for reform but has done so in a way where he has never laid a hand on someone and never resorted to violence," she wrote. "I'm thinking about you Baba, I love you so much."

Meanwhile,


...back at the secret hideout...


the anti-government protesters have decided to keep the pressure on the government. Some leaders have asked their followers to chant "Allah-o-Akbar" from their rooftops between 8 p.m. and 8:15 p.m. The prime opposition demand now is the lifting of emergency laws. The government has announced earlier that emergency will remain in place for three months and curfew will be imposed in areas where there is fear of trouble.
Posted by: Fred || 03/19/2011 00:00 || Comments || Link || E-Mail|| [6478 views] Top|| File under:
Top Oman cleric urges alcohol ban, monitoring gyms
[Asharq al-Aswat] The highest religious authority in the Persian Gulf kingdom of Oman has pushed back against the government's efforts to boost tourism by calling for a nationwide alcohol ban and strict monitoring of health clubs in this

Mohammedan

country.

Sheik Ahmed bin Hamad al-Khalili told state television Tuesday that "drunk people are unproductive people who sink into vice."

Oman, which is ruled by a family dynasty, has seen sporadic protests inspired by the uprisings across the Arab world, mostly by young job seekers and others calling for political reform.

Sultan Qaboos bin Said, the country's ruler, responded this week by granting lawmaking powers to officials outside the royal family -- the boldest effort yet to stop the unrest from spreading. He has also changed the Cabinet and promised thousands of civil service jobs.

Oman, which shares control of the Gulf waterway that carries 40 percent of the world's oil tanker traffic, has aggressively expanded its economic base in recent decades with tourism, oil and trade while quietly building military ties with Washington.

The mufti's call for a nationwide alcohol ban appeared to represent a pushback from religious leaders.

Al-Khalili said it's not in the interest of the country's leader to rule a "drunken people," but a "rational people." The

holy man

denounced gyms and health clubs as "dens of vice" that should be abolished or closely watched to prevent abuse.

Alcohol is only available in Oman in four and five star hotels. Omani gyms and health clubs employ foreign women, especially as masseuses, which has sparked rumors of practices considered inappropriate in this conservative society.

On Wednesday, about 300 security guards demonstrated in the capital Muscat, calling for better wages and weekends off. They blocked traffic on a downtown street before the inspector general for police and customs addressed them, saying he would study their demands. The protesters left and police did not intervene.

Oman's protests are limited compared with the unrest in Gulf ally Bahrain, where demonstrators have increasingly called for toppling the monarchy. But Oman and Bahrain have been promised $10 billion each in aid from the Gulf Cooperation Council in attempts to answer demands for more job opportunities and more state aid.
Posted by: Fred || 03/19/2011 00:00 || Comments || Link || E-Mail|| [6468 views] Top|| File under:
Ali Al-Amrani, "Yemen is different from Tunisia, Egypt, or Libya"
[Yemen Post] Ali Al-Amrani, a Yemeni parliament member attributed his resignation last week from the ruling General People Congress party, GPC, to the violence against peaceful protesters who are demanding the ouster of President

President-for-Life Ali Abdullah Saleh's

regime.

He described the revolution in Yemen as a youth revolution and the revolution of parties, in which he meant the opposition coalition, ''Joint Meeting Parties JMP.

Al-Amrani called President-for-Life Saleh


... exemplifying the Arab's propensity to combine brutality with incompetence...


to leave office but after he transfers the power peacefully and dismisses his relatives from military positions. He said that the opposition coalition are not parties suited to rule in the 21st century.

In his interview with local newspaper, he said that the opposition coalition cannot cause positive change alone without cooperation with the Yemeni people.

Al-Amrani finally said that he expected a good future for Yemen and its people after Saleh's regime falls, ''I don't expect chaos in Yemen as what happened in Tunisia, Egypt, or Libya, we are different from them but it also depends on the way President Saleh decides to leave office.''


Posted by: Fred || 03/19/2011 00:00 || Comments || Link || E-Mail|| [6469 views] Top|| File under:
Yemen Says Arrests AQAP Communication Officer
The Interior Ministry said on Thursday that one of the two members of Al-Qaeda in the Arabian Peninsula

tossed in the calaboose

earlier was Khalid Saeed BaTarfi, the AQAP communication officer.

BaTarfi was

tossed in the calaboose

in Taiz, and the second leader, Ahmed Abdul Jaleel Al-Khudhiabi, known as Amir Owail, was captured at a security checkpoint in Marib province, the ministry said, adding that the security forces seized with the two viscous materials, papers containing instructions for making explosives, a computer, a bomb, machine guns and a number of cell phone cards.

In addition to his job as the communication officer, BaTarfi also worked as the AQAP military commander in Abyan and Baidha'a provinces and was involved in all terrorist operations in the two provinces in the last period, the ministry said.

Today, three AQAP

hard boyz

were killed in an exchange of gunfire with the security forces in Marib. Two soldiers were killed and others

maimed

in the battle.

The arrests and casualties come as AQAP has recently stepped up attacks against security personnel and checkpoints, mainly in southeastern and eastern regions, amid the escalating protests demanding the ouster of President-for-Life Saleh


... exemplifying the Arab's propensity to combine brutality with incompetence...


.
Posted by: Fred || 03/19/2011 00:00 || Comments || Link || E-Mail|| [6469 views] Top|| File under: al-Qaeda in Arabia
Snipers shooting Yemeni civilians
[Iran Press TV] With a state of emergency already in place, snipers deployed by the Yemeni government are still targeting civilians from rooftops.

At least 50 people were killed on Friday alone, when protesters

erupted into the streets

to call for an end to the three-decade rule of President
President-for-Life Ali Abdullah Saleh


... Saleh initially took power as a strongman of North Yemen in 1977, when disco was in flower, after serving as a lieutenant colonel in the army. He had been part of the conspiracy that bumped off his predecessor, Ibrahim al-Hamdi, in the usual tiresome military coup, and he has maintained power by keeping Yemen's many tribes fighting with each other, rather than uniting to string him up. ...

, a Press TV correspondent reported.

Following the peaceful protests, the Saleh regime launched a massive crackdown on Yemeni people before ordering a state of emergency.

However,
The emphatic However...
the state of emergency did not stop snipers from targeting the protesters.

"The Friday protests has attracted the biggest crowd yet in Change Square," Press TV's correspondent reported.

The European Union, meanwhile, has called on Yemen to stop the violence.

"I am dismayed by the reports coming from Yemen. I have repeatedly and unreservedly condemned the use of violence against protesters in Sana'a and other cities, and the loss of life," EU foreign policy chief Catherine Ashton said in a Friday statement.

"Human rights and fundamental freedoms must be fully respected. President [Ali Abdullah] Saleh must stand by his commitments to uphold the right to peaceful protest, as he announced on 10 March. I ask him to stop violence now," she added.

The protests in Yemen were sparked after popular revolutions in Tunisia and Egypt sent a wave of Islamic Awakening throughout the region.
Posted by: Fred || 03/19/2011 00:00 || Comments || Link || E-Mail|| [6472 views] Top|| File under:
Yemen: President declares state of emergency
[Ennahar] Yemeni President
President-for-Life Ali Abdullah Saleh


... Saleh initially took power as a strongman of North Yemen in 1977, when disco was in flower, after serving as a lieutenant colonel in the army. He had been part of the conspiracy that bumped off his predecessor, Ibrahim al-Hamdi, in the usual tiresome military coup, and he has maintained power by keeping Yemen's many tribes fighting with each other, rather than uniting to string him up. ...


declared Friday a state of emergency in the country after the death of more than 41 people by shooting against an anti-government demonstration in Sanaa.
Posted by: Fred || 03/19/2011 00:00 || Comments || Link || E-Mail|| [6470 views] Top|| File under:
Caribbean-Latin America
6 Dead Found in Grave in Sonora
For a map, click here. For a map of Sonora, click here
Six unidentified individuals were found in a grave near Caborca, Sonora Thursday morning, according to Mexican news reports.

Reports say the bodies were in an advanced state of decomposition and had died about three months ago. The decomposition was so bad investigators at the scene could not determine how the victims died.

The grave was found by a couple gathering firewood along the Sonoyta-Cabora highway about 30 kilometers west of Caborca. The bodies were only partially buried owing to vermin in the area digging the bodies up to consume them.

Press reports call the find a narcofosa or narcograve.

Caborca is in the rugged Altar desert and is about 20 kilometers west of Tubutama. The area between Tubutama and Caborca has in the recent past been known as a communications hub for drug gangs moving product into the US through Nogales due north and Tijuana well to the west, and has seen some of the worst intergang violence in Mexico.
To read Rantburg reports on recent gang violence in the area, see the reports here, here and here.
Posted by: badanov || 03/19/2011 01:30 || Comments || Link || E-Mail|| [6470 views] Top|| File under:
6 Die in Assassination Attempt on Nuevo Leon attorney general
For a map, click here. For a map of Nuevo Leon, click here. For a map of Monterrey, click here.
Nuevo Leon state police agents shot and killed six armed suspects who attempted an ambush of Nuevo Leon's attorney general early Friday morning in Monterrey, Nuevo Leon, according to Mexican press accounts.

Adrian de la Garza Santos reportedly survived the attempt.

Reports say Garza Santos was travelling aboard a van at about 0130 hrs. along with his security detail near the intersection of calles Nogal and Abedul between the Valle Verde primer sector and Valle de Infonavit colonies. Armed suspects aboard a sedan and a truck fired on the vehicle carrying Garza Santos.

The security detail countered the attack, and then moved Garza Santos to safety as help was requested over wireless.

As more security forces arrived, a firefight commenced lasting more than 20 minutes. The relief forces included agents with the Nuevo Leon Agencia Estatal de Investigaciones (AEI). AEI agents are similar to a major case squad.

A total of six armed suspects were killed in the firefight, another was captured, while the rest fled the scene.

Two AEI agents were wounded in the fierfight.
Posted by: badanov || 03/19/2011 00:00 || Comments || Link || E-Mail|| [6469 views] Top|| File under:
Caucasus/Russia/Central Asia
Thousands Overwhelm Riot Police in Armenia
[An Nahar] Thousands of protesters occupied a central square in the Armenian capital on Thursday, forcing riot police to withdraw in a show of strength aimed at forcing the government to resign.

After holding a rally attended by more than 12,000 people, demonstrators marched through the city to Freedom Square -- the scene of mass protests in 2008 which ended in violence and left 10 people dead.

Lines of police with shields and batons who had cordoned off the square agreed to pull back without resistance to prevent new

festivities

.

The opposition is predicting a bloodless "velvet revolution" in what they say is an attempt to emulate mass uprisings in the Arab world, although the ruling party has said it will not submit to ultimatums.

"It's time for radical changes in Armenia," opposition leader Levon Ter-Petrosian, a former president who now heads the Armenian National Congress, told the rally.

"There is no point in pinning one's hopes on this government because it does not intend to give up a policy that robs our nation, while on the other hand it is unable to push the economy forward," Ter-Petrosian said.

The demonstration was the largest in Armenia since the protests in 2008 against the disputed election of current president Serzh Sarkisian, who the opposition accused of rigging polls in the small, isolated former Soviet republic.

Protesters carried placards with slogans reading "Elections now!" and "Freedom for political prisoners".

"If Egyptians managed to get rid of their tyrant, we can do the same and get rid of Serzh (Sarkisian) and his regime," a pensioner named Khachatur Sagomonian told Agence

La Belle France

Presse.

Raffi Hovhannisian, the U.S.-born leader of the moderate Heritage party -- the main opposition force in parliament -- had been staging a hunger strike on the square since Tuesday despite it being closed for protests since 2008.

"The symbolic return of the people to the square shows the incumbent president and the opposition that Armenia's future is in the balance," Hovhannisian said after protesters breached the police lines and gathered around the bench where he has been holding his solitary protest.

"All of us must be guarantors for a peaceful transfer of power to the people," he said.

With speeches and Armenian songs blaring in the background, those attending the rally called the event historic for the small Caucasus nation of three million people.

"This is a victory for the people and a defeat for the authorities. The people have shown their strength," unemployed demonstrator Hrach Sarkisian told AFP.

The police said they decided to pull back from the square after urgent talks with protest leaders.

"As a result of negotiations with the protesters, the police authorized them to continue the rally on Freedom Square," a police statement said.

Impoverished ex-Soviet Armenia has gone through political and military turmoil since independence in 1991, with a series of disputed elections and a war with neighboring Azerbaijan over the disputed region of Nagorny Karabakh.

Since the Karabakh war in the 1990s, the country has suffered economically because of closed borders with Azerbaijan and another neighbor Turkey, which strongly objects to Yerevan's campaign to have the World War One-era mass killings of Armenians by the Ottoman Empire recognized as genocide.
Posted by: Fred || 03/19/2011 00:00 || Comments || Link || E-Mail|| [6470 views] Top|| File under:
India-Pakistan
Three Pakistanis among 6 kidnapped in Afghanistan
[Pak Daily Times] A team of three Paks and three Afghans who were working on a road building project in northern Afghanistan have been kidnapped, a local official said on Friday.

The five construction engineers and their Afghan driver were

kidnapped

as they travelled by convoy in the relatively peaceful north of the country late on Thursday, the local director of public works told AFP.

"Six people have been kidnapped, three Pak engineers, two Afghan engineers and also their driver," said Enayatullah Zafar. "They were kidnapped as they were travelling from Jawzjan to Sari Pul province to start their work," said Zafar.

Sari Pul province governor, Sayed Anwar Rahmati, said that police had been dispatched to the area to try to track down the men, who had been hired by the Afghan government to work on the project.

No one has yet

grabbed credit

for the kidnapping, but Rahmati blamed the Taliban, saying "small groups" of the

Orcs and similar vermin

were operating in the mountainous area.
Posted by: Fred || 03/19/2011 00:00 || Comments || Link || E-Mail|| [6470 views] Top|| File under: Taliban
Four security men injured in Bara blast
[Pak Daily Times] Four security personnel

were maimed

when their convoy was targeted with a remote-controlled bomb in the Bara Tehsil on Friday. The official sources said that the security forces' convoy, which was moving from

Jansi area to Bara Hayatabad was targeted at the Qambar Khel area with a

roadside kaboom

. Four security officials

were maimed

in the blast. The injured were taken to a nearby hospital. After the incident, the security forces cordoned off the area and started a search operation to arrest the culprits involved in the blast.
Posted by: Fred || 03/19/2011 00:00 || Comments || Link || E-Mail|| [6469 views] Top|| File under: Lashkar-e-Islami
Iraq
12 wanted persons detained west of Mosul
NINEWA / Aswat al-Iraq: An army force arrested on Friday 12 wanted men for assassinating civilians and security elements in west of Mosul, an army source said.

"The forces arrested the 12 wanted men in Tal Abta district, west of Mosul, in accordance with Article IV Terrorism Law for killing civilians and security elements," the source told Aswat al-Iraq news agency.

"The detainees are being interrogated," he added.
Posted by: Steve White || 03/19/2011 00:00 || Comments || Link || E-Mail|| [6469 views] Top|| File under:
5 rockets found in northern Kut
WASSIT / Aswat al-Iraq: A security force found on Friday five rockets in northern Kut, a police source said.

"An anti-explosives force found this morning five modern rockets in Umm Haliel region, northern Kut, and managed to defuse them," the source told Aswat al-Iraq news agency.

"The forces had found yesterday a car bomb in the same region," he added.

Kut, the capital of Wassit, lies 180 km south of Baghdad.
Posted by: Steve White || 03/19/2011 00:00 || Comments || Link || E-Mail|| [6473 views] Top|| File under:
Saudi terror suspect arrested in Iraq
[Arab News] Iraqi authorities have announced that Saudi terrorist Battal Ameesh Al-Harbi was among 25 Al-Qaeda suspects

incarcerated

in Iraq over the past three months, Al-Watan newspaper reported on Thursday.

Director of the Iraqi Terrorism and Crimes Department Maj. Gen. Dhia Sahi told the newspaper Al-Harbi had served six years in an Iraqi prison for illegally entering the country and had only been released a year ago.

Al-Harbi's father, who lives in Hafr Al-Batin, said he had recently received information about his son's arrest.

The father said Al-Harbi left home in Shawwal 1425 AH when he was only 19. "He told us then that he was going out with his friends for a hunting trip near the Iraqi border, but we soon received news that he was

incarcerated

and

incarcerated

in Iraq," he said.

The father said Al-Harbi, who did not have any education beyond his intermediate schooling, did not reveal his true intentions to them.
Posted by: Fred || 03/19/2011 00:00 || Comments || Link || E-Mail|| [6469 views] Top|| File under: al-Qaeda in Iraq
Israel-Palestine-Jordan
54 mortars fired from Gaza into Israel
IDF responds with tank and helicopter strikes; Hamas claims responsibility for 10 of the mortars; barrage of projectiles explode in Eshkol, Sha'ar Hanegev and Sdot Hanegev regional councils, one building damaged.
Paleos trying to provoke Israel into a response that will refocus "international" attention from Qadaffy to Zionist Entity.
Posted by: g(r)omgoru || 03/19/2011 05:10 || Comments || Link || E-Mail|| [6473 views] Top|| File under:
Army: Missile fired on tank in southern Gaza
[Ma'an]

Gazoo

fighters on Friday launched anti-tank missile at Israeli forces operating in the southern

Gazoo

Strip, a military statement said.

The army said its soldiers were "performing a routine activity" in the coastal enclave, and that it would "choose the method of response as per arising security assessments."

No injuries were reported.

On Thursday, Israel's air force dropped thousands of leaflets on northern

Gazoo

, warning residents to stay away from the border area.

Israeli authorities have declared around 20 percent of

Gazoo

's agricultural land off-limits to residents of the enclave due to its proximity to the border with Israel.

The army maintains that the area is used by

forces of Evil

to launch attacks on Israel.
Posted by: Fred || 03/19/2011 00:00 || Comments || Link || E-Mail|| [6471 views] Top|| File under: Hamas
Science & Technology
Brits Deploy Their Own Anti-Sniping System
Link to UKs Daily Mail - try to ignore egregious "celebrity smut" on the page


* 'Gunfire locator' uses sonar to calculate the enemy's position in little more than one second
* Cross-hairs on target screen show sniper where to return fire
* Sensor has been developed using same technology as Nintendo Wii games


And you thought Video Games were a waste of time


A supergun that targets enemy snipers by the sound of their gunfire is being trialled by British soldiers, it emerged today.


Different approach than the US - we've got the unit attached to the uniform rather than the weapon - have to admit, if the crosshairs work, it may be a better system... assuming the gun + unit doesn't end up weighing 16 1b.
Posted by: Mercutio || 03/19/2011 14:13 || Comments || Link || E-Mail|| [6469 views] Top|| File under:
Syria-Lebanon-Iran
Ship with illegal cargo was Iran-bound: Malaysia
[Straits Times] MALAYSIAN police said on Friday that they had found equipment they suspect could be used to make nuclear weapons smuggled on board a ship headed to Iran.

National police chief Ismail Omar told The

News Agency that Dare Not be Named

that the cargo was seized from a Malaysian-registered ship traveling from China to Teheran while it was docked at a central Malaysia harbour.

Authorities are investigating whether the equipment could be used to make nuclear weapons.

Malaysian International Shipping Corp confirmed in a statement to the AP that police confiscated two containers from the MV Bunga Raya Satu on March 8. It said a freight forwarder had declared the contents as 'goods used for liquid mixing or storage for pharmaceutical or chemical or food industry.'

Police said they had received a tip that the items were being shipped illegally and did not have a special permit required under Malaysia's anti-trafficking law.

Malaysia passed that law last year to curb the trafficking of nuclear weapon components after being linked to the illegal supply of sensitive technology to countries including Iran and Libya.
Posted by: Fred || 03/19/2011 00:00 || Comments || Link || E-Mail|| [6470 views] Top|| File under:
Four protesters killed by security forces in Syria
[Ennahar] Four protesters were killed Friday by Syrian security forces and hundreds of others injured during a demonstration in Deraa, in the south, told AFP a humain rights activist on the spot.
Posted by: Fred || 03/19/2011 00:00 || Comments || Link || E-Mail|| [6470 views] Top|| File under: Govt of Syria
Who's in the News
51
[untagged]
3
Govt of Iran
2
Hamas
1
al-Qaeda in Iraq
1
al-Shabaab
1
Govt of Pakistan
1
Govt of Sudan
1
Govt of Syria
1
Lashkar-e-Islami
1
Taliban
1
al-Qaeda
1
al-Qaeda in Arabia
Bookmark
E-Mail Me
The Classics
The O Club
Rantburg Store
The Bloids
The Never-ending Story
Thugburg
Gulf War I
The Way We Were
Bio
Merry-Go-Blog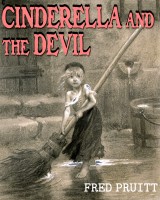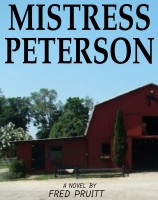 On Sale now!


A multi-volume chronology and reference guide set detailing three years of the Mexican Drug War between 2010 and 2012.

Rantburg.com and borderlandbeat.com correspondent and author Chris Covert presents his first non-fiction work detailing the drug and gang related violence in Mexico.

Chris gives us Mexican press dispatches of drug and gang war violence over three years, presented in a multi volume set intended to chronicle the death, violence and mayhem which has dominated Mexico for six years.
Click here for more information


Meet the Mods
In no particular order...


Steve White
Seafarious
Pappy
lotp
Scooter McGruder
john frum
tu3031
badanov
sherry
ryuge
GolfBravoUSMC
Bright Pebbles
trailing wife
Gloria
Fred
Besoeker
Glenmore
Frank G
3dc
Skidmark
Alaska Paul



Better than the average link...



Rantburg was assembled from recycled algorithms in the United States of America. No trees were destroyed in the production of this weblog. We did hurt some, though. Sorry.
54.211.101.93

Help keep the Burg running! Paypal: