Afghanistan
Top Foreign Taliban Leader Arrested in Kunduz
[Tolo News] Top Foreign Taliban leader, who is believed to be an Uzbek Taliban leader, has been

tossed in the slammer

in an operation in northern Kunduz province.

A man believed to be a senior leader of the terrorist group the Islamic Movement of Uzbekistan was

jugged

on Wednesday during a raid conducted by coalition forces against the movement's leaders in Afghanistan, Isaf said in a statement on Friday.

The statement said he was

tossed in the slammer

in Khanabad district of northern Kunduz province.

He is believed to have been functioning as a link between Uzbek

forces of Evil

based in Pakistain and top Taliban leaders in Afghanistan.

"He assisted both groups by directing

orc

movement for training and operations between the two countries, coordinating suicide,

bomb

s, and mortar attacks against Afghan and coalition forces throughout northern Afghanistan," it said.

The

tossed in the slammer

jihad boy

headed Uzbek fighters waging war against Isaf and Afghan troops in Afghanistan and had

beat feet

from a Pak jail along with fellow-

hard boyz

last year.

Isaf has so far been able to arrest more than 20 Uzbek fighters.

Islamic Movement of Uzbekistan is blamed for a series of attacks on Isaf and Afghan troops in northern Afghanistan.

The group is believed to have around 2,500 to 4,000 fighters stationed in Pakistain's tribal areas bordering Afghanistan.
Posted by: Fred || 04/24/2011 00:00 || Comments || Link || E-Mail|| [6462 views] Top|| File under: al-Qaeda
2 Afghan police die, NATO chopper crashes in east
[Pak Daily Times] Terrorists ambushed an Afghan police vehicle, killing two on Saturday and a coalition helicopter crashed in eastern Afghanistan with no fatalities, NATO and Afghan officials said. The Afghan Interior Ministry said

Death Eaters

attacked the

coppers

in Dara Nur district in the northern tip of Nangarhar province. Two others were

maimed

in the attack, the ministry said. Fighting has escalated in the east as Afghan and coalition forces step up their attacks on

Death Eaters

along the Pakistain border and

Death Eaters

retaliate with attacks on pro-government forces and Afghan officials. A

suicide kaboom

er on foot detonated his vest packed with explosives on Friday afternoon at the entrance to a building used by education officials in Jayi Maydan district of Khost province


... across the border from Miranshah, within commuting distance of Haqqani hangouts such as Datta Khel and probably within sight of Mordor. Khost is populated by six different tribes of Pashtuns, the largest probably being the Khostwal, from which it takes its name...


, said Abdul Hakim Ishaqzai, police chief in the eastern province.
Posted by: Fred || 04/24/2011 00:00 || Comments || Link || E-Mail|| [6465 views] Top|| File under: Taliban
Africa Horn
Thousands flee clashes in south Sudan oil state
[Pak Daily Times] Thousands of civilians have

decamped

heavy

festivities

between rebels and south Sudan's army in key oil-producing Unity state, officials said on Saturday.

"The fighting in recent days has been very fierce, and the people have been running away from the violence to safety," said Charles Machieng, commissioner of Mayom county, the area of heaviest fighting. "Although we have no reports of fighting today (Saturday), assessments show that there are 3,800 civilians who have

decamped

, many who are here in Mayom town because their houses have been destroyed," he added. Clashes in the soon-to-be-independent south broke out on Tuesday between the army and the rebels, one of at least seven separate militia groups battling the southern government.
Posted by: Fred || 04/24/2011 00:00 || Comments || Link || E-Mail|| [6460 views] Top|| File under: Govt of Sudan
54 die in battle for Mogadishu
At least 54 people have been killed in heavy

festivities

between Somali government troops backed by African Union


...a union consisting of 53 African states, most run by dictators of one flavor or another. The only all-African state not in the AU is Morocco. Established in 2002, the AU is the successor to the Organisation of African Unity (OAU), which was even less successful...


forces and
al-Shabaab
... Harakat ash-Shabaab al-Mujahidin aka the Mujahideen Youth Movement. It was originally the youth movement of the Islamic Courts, now pretty much all of what's left of it. They are aligned with al-Qaeda but operate more like the Afghan or Pakistani Taliban. The organization's current leader is Ibrahim Haji Jama Mee'aad, also known as Ibrahim al-Afghani. Fazul Abdullah Mohammed, a Kenyan al-Qaeda member, is considered the group's military leader...
fighters in Mogadishu.

The fighting occurred in northern and southern districts of Mogadishu on Saturday, the Press TV correspondent in Mogadishu reported.

About 130 people were also injured after the two sides exchanged heavy gunfire and barrages of mortar shells.

Boilerplate follows...
Somalia has not had a functioning government since 1991, when warlords overthrew former dictator Mohamed Siad Barre.

Over the past two decades, up to one million people have

bit the dust

in the fighting between rival factions and due to famine and disease.

There are more than 1.4 million internally displaced people (IDPs) in Somalia. Over 300,000 IDPs are sheltering in Mogadishu alone.

Most of the displaced live in poor and degrading conditions on makeshift sites in southern and central Somalia, according to the United Nations


...an international organization whose stated aims of facilitating interational security involve making sure that nobody with live ammo is offended unless it's a civilized country...


High Commissioner for Refugees.
Posted by: Fred || 04/24/2011 00:00 || Comments || Link || E-Mail|| [6463 views] Top|| File under: al-Shabaab
Police hold 3 in al-Shabaab crackdown
[The Nation (Nairobi)] Police are trying to establish whether three suspects arrested on the Kenya-Somalia border have any connections with Al-Shabaab.

Anti-terorism officials were also said to have increased security for the Ugandan High Commission in Nairobi over terrorism threats, unit chief Nicholas Kamwende said.

Mr Kamwende said police had information that the Uganda High Commission was likely to be hit and they were closely monitoring the area.

And Diplomatic Police boss Allan Sangoro said patrols and surveillance had been enhanced in most foreign missions in Kenya.

"We would not want to state who is targeted more than the other, but what I can say is that all the missions are adequately covered," said Mr Sangoro. He said some of the officers were operating covertly and had been briefed adequately.

Military

front man

Bogita Ongeri acknowledged that Al-Shabaab posed a credible threat to Kenya and the entire region, and even beyond.

Mr Ongeri said Operation Linda Nchi was going on well and normality had been restored along the border with Somalia. He also urged the militia group to fight its own wars, and not extend its aggression to Kenya.

"A time comes in the life of any nation to choose between submission and aggression," said Mr Ongeri in a commentary published elsewhere in this newspaper.

The increased surveillance comes against the backdrop of the arrest of a Sudanese national who was in possession of bomb making materials including powder, matches and assorted wires.

Two other suspects who were travelling in the same vehicle, which was intercepted by police at Liboi on the Kenya-Somali border, are also in police custody helping with investigations.

Police are trying to establish why the men were transporting dangerous items and whether they have any links to the

myrmidon

militia group.

The trio was travelling towards Somalia and was

tossed in the calaboose

at the border after the Somali-based militia issued threats to Kenya that it would bomb public places.

Kenya police had already issued a terrorism alert and asked the public to be on the lookout following the threats.

North Eastern provincial police boss Leo Nyongesa said police were questioning the foreigners.

"We are investigating the suspects to establish their motives and whether they have any links to the Al-Shabaab militia," he told the Sunday Nation on the phone.

As the Easter festivities kicked in, police in major towns were on high alert, guarding crowded shopping malls, while passengers travelling to various destinations were subjected to thorough scrutiny to ensure explosives were not smuggled into passenger buses.

Mr Nyongesa said surveillance would remain high along the

mostly non-existent border

.

Kenya has in the past suffered Al-Shabaab related attacks that resulted in death in Nairobi.

The war against terrorism has been complicated by reports that the militia has been recruiting Kenyan youth to join its terrorism networks.

The rag tag militia, which has been fighting over control of war-torn Somalia with the internationally backed Transitional Federal Government forces, has been a constant threat to regional security and has

grabbed credit

for deadly attacks including bombings in Kampala, Uganda, in which more than 70 people were killed.
Posted by: Fred || 04/24/2011 00:00 || Comments || Link || E-Mail|| [6458 views] Top|| File under: al-Shabaab
Africa North
New opposition demonstration in Algiers, prevented by police
[Ennahar] Police on Saturday blocked in Algiers thirty demonstrators trying to march for the eleventh time since February in favour of a regime change in Algeria, said a journalist.

Opponents, who responded to the call of the National Coordination for Democracy and Change (CNDC), were blocked and surrounded by police when they arrive in Place du premier mai, in the center of the capital, place of usual weekly appointment.

They had to go to the Martyrs' Square, the main rallying point for protesters.

Among them, the honorary president of the Algerian League for the Defence of Human Rights (LADDH), Ali Yahia Abdennour, officials of the Rally for Culture and Democracy (RCD secular opposition, 19 members of 389) and women draped in the Algerian flag.

The demonstrators chanted in particular "system leave" or "for the fall of the regime."

This faction of the CNDC, of political parties, maintains this appointment "every Saturday". A second trend of the movement, the NCCD-Barakat, following a split on February 12 of the Coordination born January 21, denies systematic street demonstrations.

Besides the supporters of the CNDC, several processions of demonstrators stormed the capital since the riots of the beginning of the year which killed five people and injured over 800.

Among them, students have repeatedly demonstrated against a "devaluation" of diplomas, but their march on April 12 was dispersed with batons by the police who caused injuries.

The United Nations


...an international organization whose stated aims of facilitating interational security involve making sure that nobody with live ammo is offended unless it's a civilized country...


Special Rapporteur on the promotion and protection of the right to freedom of opinion and expression, Frank La Rue, one-week visit to Algeria, April 17 urged the authorities not to use force against peaceful demonstrations.
Posted by: Fred || 04/24/2011 00:00 || Comments || Link || E-Mail|| [6460 views] Top|| File under:
Fighting grips Misrata after Qadaffy 'ultimatum'
[Daily Nation (Kenya)] Intense fighting gripped Misrata today, overwhelming its hospital with casualties after Muammar Qadaffy's regime gave its army an "ultimatum" to take the besieged Libyan city.

The United States, meanwhile, said it carried out the first drone strike in the more than month-old conflict.

At least 10 people were killed and 50

maimed

in the Misrata street battles that came after NATO


...the North Atlantic Treaty Organization. Originally it was a mutual defense pact directed against an expansionist Soviet Union. In later years it evolved into a mechanism for picking the American pocket while criticizing the style of the American pants...


air raids struck near a compound in the capital Tripoli where Qadaffy resides.

"Since eight o'clock this morning, we have received 10 dead and 50

maimed

, which is usually the number for a full day," said Doctor Khalid Abu Salra at the main Hikma hospital in the western port city.

We're overwhelmed

"We're overwhelmed, overwhelmed. We lack everything: personnel, equipment and medicines," he said.

Ambulances pulled up outside the hospital every three or four minutes, also bringing in

maimed

soldiers loyal to Qadaffy, as paramedics frantically wiped blood off stretchers.

Misrata has been the scene of deadly urban guerrilla fighting between pro-Qadaffy forces and outgunned rebels for more than six weeks.

Saturday's upsurge in the fight for the port city came after Qadaffy's government said it had given its army an "ultimatum" to stop the rebellion in the city, 200 kilometres east of the capital.

Deputy Foreign Minister Khaled Kaim said: "There was an ultimatum to the Libyan army: if they cannot solve the problem in Misrata, then the people from (the neighbouring towns of) Zliten, Tarhuna, Bani Walid and Tawargha will move in and they will talk to the rebels.

"If they don't surrender, then they will engage them in a fight," he told journalists.

Hamed al-Hasi, a colonel coordinating rebel fighters at the western gate of the crossroads town of Ajdabiya in the east, said the decision meant the

bully boyz

were beginning to win the war.

"This is the first nail in the coffin of Qadaffy. This means the Libyan army is no longer capable," he told AFP.

The United States carried out its first Predator drone strike in Libya in the early afternoon on Saturday, the Pentagon said, declining to give details on the targets or location.

Earlier, NATO strikes hit a patch of bare ground opposite Qadaffy's Bab al-Aziziya residence in central Tripoli, and what looked like a bunker.

Authorities who took foreign correspondents there said they were "a parking lot" and "sewers." Anti-aircraft fire rang out as ambulance sirens wailed.

Allibya television said the capital was "now the target of raids by the barbaric crusader colonialist aggressor," a term the Qadaffy regime uses for Western forces.

The official Jana news agency reported two people died in NATO raids late Friday on the Zintan region southwest of Tripoli where stepped up fighting has taken place with rebels who hold several towns.

NATO warplanes continued to overfly Tripoli on Saturday.
Posted by: Fred || 04/24/2011 00:00 || Comments || Link || E-Mail|| [6463 views] Top|| File under:
US carries out first drone strike in Libya
[Pak Daily Times] Libyan troops captured by rebels in Misrata said on Saturday the army had been ordered to retreat from the western port, and a rebel

front man

said soldiers had booby-trapped bodies and buildings as they

decamped

.

The last large city held by rebels in western Libya, Misrata had been under a punishing government siege for nearly two months and hundreds of civilians have died in the fighting.

"We have been told to withdraw. We were told to withdraw yesterday," one government soldier, Khaled Dorman, told journalists from the back of a pickup truck

He was among 12

maimed

soldiers brought to a hospital for treatment in Misrata, 200 kilometres east of Tripoli. Blasts and machinegun fire could be heard in the distance.

Another serviceman, asked by a correspondent if the government had lost control of Misrata, said "yes".

Rebel

front man

Gemal Salem later told journalists by telephone from Misrata that Muammar Qadaffy's forces had left the city but remained outside and would still be in a position to bombard it.

"Misrata is free, the rebels have won. Of Qadaffy's forces, some are killed and others are running away," he said.

Salem said the rebels in Misrata would now help those elsewhere in western Libya against Qadaffy's forces, who cracked down on the west early on in the uprising against the Libyan leader's four-decade-old rule after the east fell to the rebels.

The Libyan government acknowledged late on Friday the siege had been broken when rebels seized the port and NATO


...the North Atlantic Treaty Organization. Originally it was a mutual defense pact directed against an expansionist Soviet Union. In later years it evolved into a mechanism for picking the American pocket while criticizing the style of the American pants...


air strikes had taken their toll. "The tactic of the Libyan army is to have a surgical solution, but it doesn't work, with the air strikes it doesn't work," Deputy Foreign Minister Khaled Kaim said.

"The situation in Misrata will be eased, will be dealt with by the tribes around Misrata and the rest of Misrata's people and not by the Libyan army," he told

news hound

s in Tripoli.

The United States carried out its first drone strike in Libya on Saturday, the Pentagon said, two days after approving the use of pilotless aircraft to aid rebels fighting Moammar Qadaffy's forces.

"The first Predator strike in Libya occurred today in the early afternoon local time," a US military press

front man

said in a statement.

But he said there would be no further information about the target or where the strike occurred. "Per common practice we are not providing any details," the

front man

added.
Posted by: Fred || 04/24/2011 00:00 || Comments || Link || E-Mail|| [6501 views] Top|| File under:
Africa Subsaharan
Nigerian poll chaos suspects in jailbreak
[The Nation (Nairobi)] Suspects

jugged

over the post-election violence rioted at an overcrowded jail in northern Nigeria and more than a dozen of them

beat feet

, a prisons official said on Saturday.

Andrew Barka, controller of prisons in Adamawa state, said 18 of the 600

tossed in the clink

this week

beat feet

but six were later captured.

The prison in the state capital Yola, which has a capacity for 900 inmates, was already full when the 600 were thrown into the jail.

"There was heavy congestion. The living conditions have worsened since the suspects were brought in," Barka told AFP.
Posted by: Fred || 04/24/2011 00:00 || Comments || Link || E-Mail|| [6467 views] Top|| File under:
Arabia
Rights groups slam Bahraini crackdown
[Al Jazeera] Rights organisations are calling on the Bahraini government to halt what they term human rights


...which often intentionally defined so widely as to be meaningless...


violations, and to stop a crackdown on hospitals where doctors and patients suspected of being sympathetic to pro-democracy protests have been

placed in durance vile

.

In separate statements on Friday, Medicins Sans Frontieres (Doctors Without Borders), Amnesia Amnesty International and Physicians for Human Rights slammed the government's attacks on medical staff.

London-based Amnesty urged the international community to step in to stop the crackdown, or risk being accused of having "double standards".

"North American and European governments, so vocal recently in espousing the cause of human rights in Libya, Tunisia and Egypt, need also to speak out loudly about what is going on in Bahrain," said Malcolm Smart, Amnesia Amnesty International's director for the Middle East and North Africa.

"To avoid the charge of double standards, they must be much more robust in pressing the Bahraini authorities to uphold their international human rights obligations."

In a statement on Friday, Huda Nunu, Bahrain's ambassador to the US, denied the allegations.
No, no! Certainly not!
Nunu said that the kingdom had not targeted or attacked doctors and patients and that the medical establishments in Bahrain were operating normally.

'Cleverly planned'
In a new report, Amnesty accused the Bahraini government of launching "a cleverly planned and orchestrated crackdown using excessive force to suppress protests calling for political change and reform".

Amnesty said that security forces' use of shotguns, rubber bullets and tear gas, as well as live ammunition in some cases, was unjustified.

It said that more than 500 people have been

placed in durance vile

in the last month in the tiny Gulf island country, which has seen a series of protests against the current monarchy-led government since February 14.

At least four detainees have died while

in jug

under "suspicious circumstances", Amnesty said.
Posted by: Fred || 04/24/2011 00:00 || Comments || Link || E-Mail|| [6463 views] Top|| File under:
Qaida, Tribes Kill 20 Yemeni Soldiers
[An Nahar] Tribesmen and al-Qaeda

beturbanned goons

killed 22 people, all but two of them soldiers, and captured dozens of others in separate attacks over a 24-hour period, security and tribal sources said on Friday.

"Al-Qaeda

beturbanned goons

ambushed a military patrol near Safer (oil fields), in (the eastern province of) Marib, killing 11 soldiers," a security official in Sanaa said. The assailants used machine-guns in Friday's attack.

Also in Marib, two soldiers were killed, two

maimed

and 30 taken prisoner in a clash with

rustics

, said another security official and a tribal source. Six

rustics

were also

maimed

.

The

rustics

, armed with anti-aircraft guns, attacked a military convoy trying to open the main Sanaa-Marib road, which the tribes have blocked in protest at local grievances.

Security officials later said unknown

gunnies

on Friday

rubbed out

a soldier in the restive southern province of Abyan, an al-Qaeda bastion, raising the army's

corpse count

to 20.

On Thursday, a fierce clash between armed

rustics

and troops of Yemen's elite Republican Guard in the southern province of Lahij left at least six soldiers and two

rustics

dead, security officials said.

The

festivities

broke out over the army's refusal to redeploy a Republican Guard unit from the mountain village of Labus, according to tribal sources.

Yemen, a deeply tribal country on the Arabian Peninsula, has been the scene of deadly protests since late January calling for the ouster of

President-for-Life Ali Abdullah Saleh

.

The protests have led to defections and

festivities

within the army. But the Republican Guard, headed by Saleh's son, Ahmed, has remained loyal to the embattled president.

Besides anti-regime protests, Yemen has been battling a secessionist movement in the south, a Shiite rebellion in the north and an al-Qaeda resurgence on its soil.

U.S. Defense Secretary Robert Gates said Saleh's fall or replacement by a weaker leader would pose "a real problem" for Washington's fight against al-Qaeda.
Posted by: Fred || 04/24/2011 00:00 || Comments || Link || E-Mail|| [6458 views] Top|| File under: al-Qaeda in Arabia
More Yemeni troops join protesters
[Iran Press TV] More Yemeni soldiers have reportedly joined the camp of anti-government protesters, despite the possibility of being

tossed in the clink

by the regime.

On Saturday, the servicemen were cheered by the protesters as they started attending the demonstrations held in the capital of Sana'a's Change Square,

Rooters

reported.

"God willing, in a week we will force him to leave," said Salaman Ahmed al-Hawri, one protester, referring to President-for-Life Ali Abdullah Saleh. "We are standing here with our naked chests. The youth is very enthusiastic. He (Saleh) will not stay."

Three people were also injured in an attack on anti-government protesters in the eastern city of Hajjah.

Unidentified

gunnies

have reportedly

kidnapped

a Saudi diplomat in the unrest-riddled country's capital.

Since late January, hundreds of thousands of people have turned out for regular demonstrations in main Yemeni cities, calling for corruption and unemployment to be tackled and demanding the president's departure.

Since the beginning of the popular revolution, a huge number of Saleh's loyalists, tribal allies, ranking government officials, military figures and several soldiers have defected to the opposition.

According to local sources, at least 300 protesters have been killed and many others injured during

festivities

with riot police and forces loyal to the Yemeni president armed with batons, knives and sticks.

Also on Saturday, medical sources said army gunfire has

maimed

two protesters in the southern port city of Aden.

In response to a call by the opposition, a general strike is underway in the city and many shops, businesses and schools have shut down in the cities of Hudaydah and Taizz, respectively in the west and the southwest.
Posted by: Fred || 04/24/2011 00:00 || Comments || Link || E-Mail|| [6469 views] Top|| File under:
Opposition Welcomes Power Deal in Yemen
[Yemen Post] Hours after the government officially accepted the GCC new proposal to tackle the Yemeni crisis, the Joint Meeting Parties, the opposition coalition, said on Saturday it had accepted the Gulf initiative too.

The coaltion held a meeting today that discussed the proposal and gave up the term of forming a national unity government led by the opposition,

front man

for the coalition said.

" We agreed that the General People's Congress, the governing party, forms the national unity government from the government, the opposition and other political forces on condition the protests continue on the streets," said Muhammad Qahtan.

Furthermore, the new initiative also called for giving immunity for Saleh and his regime from prosecution after leaving office, he said.

For his part, Sultan Al-Atwani, Secretary General of the Nasserite Unionist People's Organization, said that the proposal was welcomed in general, but the outright approval depends on accepting comments on some terms in the GCC-brokered deal.

Accepting the deal, Saleh warned on Saturday of civil war unless the current crisis is tackled.

In his speech to deans, commanders and students in the military and security colleges, Saleh accused his foes of receiving funds from unnamed countries to incite chaos and oust the regime.

" The Joint Meeting Parties receive dirty money to topple the government, and those who joined them from the ruling party were agents for the opposition," he said.

" We are very interested in preventing bloodshed because the Yemeni blood is very precious and the opposition can't drag us to killing each other. Civil war will not only affect Yemen, but also the whole region and the international security," he added.

I am ready to quit but according to the constitution which stipulated change through the ballot boxes and free elections, he said, adding that the JMP is seeking to reach power through ignoring reality and democracy.

"Change is necessary but through peaceful means and without destruction or sabotage. The demands of the youths, who are on the streets, are the people's demands and I truly support these demands and suggest that the youth form their own political party," said Saleh, who is facing mounting internal and external pressure to sted down amid the escalating protests across the republic.

Meanwhile,


...back at the fist fight, Jake ducked another roundhouse, then parried with his left, then with his right, finally with his chin...


the antigovernment protesters strongly rejected the proposal, saying it did not call for an immediate ouster of the regime.

Whatever the regime and the opposition reach or act, this never means we agree with them or we accept to abandon our demands, said a

front man

for the youth revolution outside Sana'a University.

Our demands are very clear and the GCC proposal did not call for meeting them immediately and directly; hence, we will continue our strife until our demands were met, said Hosam Al-Sharjabi.


Posted by: Fred || 04/24/2011 00:00 || Comments || Link || E-Mail|| [6460 views] Top|| File under:
Yemen: Three Injured in Hajja, Mass Arrests in Aden as Protests Continue
[Yemen Post] At least three antigovernment protesters

were maimed

, one seriously, when pro-government security forces and bullies attacked the sit-inners, who have been calling for the ouster of the regime, in Hajjah province on Saturday.

While the sit-inners were performing dawn prayers, the forces and bullies stationed on the roofs of buildings nearby the square of change threw rocks and fired live bullets at them, local sources said, quoting sit-inners as accusing the local council in Shahil district of attempting to disperse the sit-in by force.

In Aden, the security forces conducted mass arrests of antigovernment protesters in Al-Muala district after a heavy exchange of gunfire between the forces and armed people stationed on the roofs of some buildings.

Meanwhile,


...back at the Alamo, Davey was counting their remaining cannon balls and not liking the results...


demonstrations and sit-ins continued today in most of the Yemeni cities to call for an immediate ouster of the regime.

The protesters urged the GCC countries, currently brokering a deal between the political rivals to end the crisis, to stand by the people not the regime.
Posted by: Fred || 04/24/2011 00:00 || Comments || Link || E-Mail|| [6462 views] Top|| File under:
Yemen president agrees Gulf plan to resign
[Al Jazeera] Yemen's embattled president President-for-Life
Ali Abdullah Saleh


... Saleh initially took power as a strongman of North Yemen in 1977, when disco was in flower, after serving as a lieutenant colonel in the army. He had been part of the conspiracy that bumped off his predecessor, Ibrahim al-Hamdi, in the usual tiresome military coup, and he has maintained power by keeping Yemen's many tribes fighting with each other, rather than uniting to string him up. ...


has agreed to a deal by Gulf Arab mediators that would lead to a transition of power in the country after weeks of anti-government protests.

Tariq Shami, a presidential aide, told

Al Jizz

on Saturday that the president had agreed in principle to a proposal from the Gulf Co-operation Council (GCC) for him to step down.

The GCC plan would see Saleh submit his resignation to parliament within 30 days, with a presidential vote to be held within two months.

Shami said the opposition must first agree to the deal in order for Saleh to accept the plan.

"The president has agreed and accepted the initiative of the GCC," he said.

"The transition of power in Yemen will take some time. It needs an agreement between the national powers and the opposition at the same time. This thing will happen within 60 days if we have an agreement."

The White House welcomed Saturday a plan for Yemen's longtime

President-for-Life Ali Abdullah Saleh

to step down, urging all sides to "swiftly" implement a peaceful transfer of power.

"We applaud the announcements by the Yemeni Government and the opposition that they have accepted the GCC-brokered agreement to resolve the political crisis in a peaceful and orderly manner," said Jay Carney, White House

front man

.

Mohammed Qahtan, an opposition

front man

, told

Al Jizz

that the opposition parties also welcome the deal. He said a basis of trust is lacking for the opposition to join a national unity government, but he said the opposition would start a conversation regardless.

"The vice-president will take over for a certain period and then we will see what happens," he said.
Posted by: Fred || 04/24/2011 00:00 || Comments || Link || E-Mail|| [6460 views] Top|| File under:
Europe
France seeks to suspend Schengen
[Iran Press TV]

La Belle France

seeks tighter border controls by temporarily suspending the 1995 Schengen Treaty after an influx of Tunisian, Libyan and Egyptian refugees from

Italia

.

"The governance of Schengen is failing. It seems there is a need to reflect on a mechanism that will allow a temporary suspension of the agreement, in case of a systemic failure of an external (EU) border, to intervene through a provisional suspension, until such time as the weakness is corrected," AFP reported the French presidency as saying.

French officials have accused

Italia

of abusing the treaty after granting 20,000 temporary residence permits to the Tunisian immigrants who had

decamped

from the unrest following their country's revolution.



Italia

, on the other hand, has accused

La Belle France

of overstepping the agreement when it temporarily stopped trains carrying

North African colonists

traveling from

Italia

last week.

The visa-free Schengen zone allows for border-free travel between 25 European countries, excluding

Perfidious Albion

and Ireland. The current agreement allows for the suspension of the treaty only in cases of a "grave threat to the public order or internal security" for a maximum of 30 days.

As the first country of arrival,

Italia

is responsible for managing the refugees, reportedly numbering 26,000 from the embattled North African countries this year. Being a former French colony, many Tunisians mostly like travelling to

La Belle France

where they have friends and relatives.

Last year,

La Belle France

expelled thousands ethnic Romanian and Bulgarian families, in a move President Nicolas Sarkozy


...23rd and current President of the French Republic and ex officio Co-Prince of Andorra. Sarkozy is married to singer-songwriter Carla Bruni, who has a really nice birthday suit...


claims was to dismantle illegal camps of Roma gypsies.

Many human rights


...which are usually open to widely divergent definitions...


groups have called the move xenophobic.
Posted by: Fred || 04/24/2011 00:00 || Comments || Link || E-Mail|| [6458 views] Top|| File under: Global Jihad
India-Pakistan
Al-Qaeda To Target UK-Bound Flights With Liquid Explosive
al Qaeda is planning to target UK-bound flights taking off from Pakistani airports, using undetectable chemical explosives available in liquid form, according to a report.

An intelligence agency has reported that a Pakistani airport will be used for a terror attack on a UK-bound aircraft in the near future, The Nation (Pakistan) reports.

Intelligence agencies have also reported that the terrorists have already completed the plan to achieve their target.

The spy agency pointed out that the terrorists would use liquid explosives, which are undetectable and can be carried by passengers without any hindrance.

The communique stated that limited information is presently available about the people or group involved in the plan.


Maybe not detectable in Pakistan.
Posted by: Anonymoose || 04/24/2011 10:34 || Comments || Link || E-Mail|| [6563 views] Top|| File under:
One dead in Dera Murad Jamali landmine blast
[Pak Daily Times] A man was killed while another sustained injuries in a landmine blast in Dera Murad Jamali on Saturday. According to levies authorities, two people were on their way home when their
cycle of violence hit a landmine in Goth Gul Ghanwar area of Rabi Canal. As a result, a man identified as Akhtar

was struck down in his prime

while his friend Nadeem sustained serious injuries and was admitted to a hospital. The levies have

started the paperwork but haven't done much else

against the unidentified terrorists.
Posted by: Fred || 04/24/2011 00:00 || Comments || Link || E-Mail|| [6460 views] Top|| File under: TTP
Hangu bomb explosion kills minor
[Pak Daily Times] An eight-year-old minor was killed and another was injured when a remote-controlled bomb went off in the guesthouse of a former head of a peace committee in Shahoowam area of Hangu district.


... Hangu is famous for its greenery, hills, beauty and water. Most of the people of this area are Bangash & Orakzai Pashtuns. Part of the Bangash are Shia. The Orakzai and the Sunni Bangash are determined to kill them...


The

kaboom

severely damaged the guesthouse building. According to Station House Officer (SHO), Islam Din, unidentified

hard boyz

had planted a remote-controlled bomb in the guesthouse of Hafiz Sakhiur Rehman in Shahoowam, Hangu district. As a result of the

kaboom

, an eight-year-old boy, Imran,

was struck down in his prime

, while 30-year-old Ayaz was critically injured.

The dear departed

and the injured were shifted to the Hangu District Headquarters Hospital. Rehman was a terrorist commander, who surrendered and said that he would support the security forces. He fought against

hard boyz

along with the security forces and was made head of a peace committee.
Posted by: Fred || 04/24/2011 00:00 || Comments || Link || E-Mail|| [6459 views] Top|| File under: TTP
Iraq
Bomb outside Catholic church injures four in Baghdad
At least four people have been wounded after a bomb blew up outside the entrance of a Catholic church in central Baghdad. The bomb outside the Sacred Heart church broke the windows and sent shrapnel flying. Fortunately, the attack took place after worshippers at the Easter service had already left.

In other violence on Sunday, an army captain was killed by a "sticky bomb" attached to his vehicle in the northern city of Kirkuk.
Posted by: ryuge || 04/24/2011 15:04 || Comments || Link || E-Mail|| [6477 views] Top|| File under:
Iraq: Two U.S. soldiers killed during an operation south
[Ennahar] Two U.S. soldiers were killed while they were operating in southern Iraq, said Saturday a U.S. military statement.

"Two American soldiers were killed yesterday (Friday) while they were conducting an operation in southern Iraq," the statement said without giving further details.

These deaths bring to 4,450 the number of U.S. military deaths since the U.S. invasion of Iraq in 2003, which precipitated the fall of Saddam Hussein, according to a report from AFP based on the website www.icasualties.org.

The U.S. military still has about 50,000 troops in Iraq, a country they must have left at the end of the year.

Since the end of its combat mission on August 31, the U.S. military focuses primarily on training and advice of Iraqi security forces. But U.S. troops can always be brought to fight if attacked or if Iraqi forces seek their help.
Posted by: Fred || 04/24/2011 00:00 || Comments || Link || E-Mail|| [6461 views] Top|| File under: al-Qaeda in Iraq
Israel-Palestine-Jordan
One killed, 4 wounded from PA police gunfire in Nablus
Group of 15 Breslev hassidim hit with gunfire from Palestinian Authority policeman as they leave Joseph's Tomb prayers; group didn't coordinate visit with IDF; PA officer identified "suspicious" individuals, fired.


Ain't Peace wonderful?
Posted by: g(r)omgoru || 04/24/2011 04:49 || Comments || Link || E-Mail|| [6462 views] Top|| File under:
Southeast Asia
20th arrest in Indonesian bomb plots is journalist
[Straits Times] POLICE say a 20th suspect

tossed in the calaboose

in two Indonesian bomb plots is a TV news cameraman.

National police

front man

Colonel Boy Rafli Amar said on Saturday that Imam Firdaus was

tossed in the calaboose

a day earlier in Jakarta and was recruited into the group to film and broadcast its terrorist acts.

Arya Sinulingga, news director of the Jakarta-based Global-TV, confirmed Firdaus worked there and expressed remorse over the involvement of media employees in terrorism.

The 20 people

tossed in the calaboose

this week are suspected in Islamic

bad turban

plots to bomb a church ahead of Easter Celebrations and sending mail bombs last month.

Police found the bomb placed near a church after the arrests.

Only one of the mail bombs went kaboom!, wounding four people.
Posted by: Fred || 04/24/2011 00:00 || Comments || Link || E-Mail|| [6460 views] Top|| File under: Jemaah Islamiyah
Syria-Lebanon-Iran
Syrian human rights head arrested
[Bangla Daily Star] The head of the Committees for the Defence of Democracy, Freedoms and Human Rights in Syria was

incarcerated

yesterday at his home in the northwestern city of Banias, lawyer Khalil Maatouk told AFP.

"Security services

incarcerated

rights activist Daniel Saud today at his home in Banias and took him to Qazi's guesthouse an undisclosed location," Maatouk said.

The move came after President-for-Life Bashir Pencilneck al-Assad


One of the last of the old-fashioned hereditary iron-fisted fascist dictators. Before going into the family business Pencilneck was an eye doctor...


on Thursday decreed an end to emergency rule, in force in Syria for nearly 50 years.

"This signifies that the security services are continuing to act" as they did before the emergency law was lifted, Maatouk said.
Posted by: Fred || 04/24/2011 00:00 || Comments || Link || E-Mail|| [6461 views] Top|| File under: Govt of Syria
Condemnation Mounts of Syria Crackdown
[An Nahar] International condemnation of Syria mounted Saturday after its security forces reportedly killed more than 80 people in one of the bloodiest days of a month-long uprising.

Russia,

Italia

and Greece joined the chorus of criticism which includes U.S. President Barack B.O. Obama and U.N. chief
the ephemeral Ban Ki-moon, as well as

La Belle France

and the European parliament.

Russia, the first of Syria's allies to speak out, urged Damascus
...The City of Jasmin is the oldest continuously-inhabited city in the world. It has not always been inhabited by the same set of fascisti...
to accelerate its political reforms, saying Moscow was "concerned by the heightening of tensions and signs of a confrontation that is leading to the suffering of innocent people."

A foreign ministry statement said Russia viewed Syria as its "friend" but added, "We are firmly convinced that only constructive dialogue and accelerated broad-scale political, social and economic reforms outlined by the Syrian leadership can achieve stable and democratic development."

Moscow also called on "the government and all social and political groups and confessions ... to suspend violence and continue searching for fair solutions to existing problems."

The crackdown Friday targeted thousands of protesters who demonstrated in cities across Syria on Friday, chanting "freedom, freedom," and calling for the fall of Bashir al-Assad's regime.

Assad issued decrees Thursday scrapping decades of emergency rule, abolishing the state security court and allowing citizens to hold peaceful demonstrations.

But witnesses said snipers and security forces killed at least five mourners at funerals of the victims on Saturday.

"We are firmly convinced that only constructive dialogue and accelerated broad-scale political, social and economic reforms outlined by the Syrian leadership can achieve stable and democratic development," an Italian foreign ministry statement said.

"We are following with very great anxiety the developing situation in Syria and we strongly condemn the violent repression of the demonstrators," the statement added.

"The United States condemns in the strongest possible terms the use of force by the Syrian government against demonstrators. This outrageous use of violence to quell protests must come to an end now," Obama said Friday.

He dismissed Assad's moves as "not serious" and accused him of seeking Tehran's aid "in repressing Syria's citizens through the same brutal tactics that have been used by his Iranian allies."

A United Nations


...an international organization whose stated aims of facilitating interational security involve making sure that nobody with live ammo is offended unless it's a civilized country...




front man

said the secretary general "condemns the ongoing violence against peaceful demonstrators in Syria ... calls for it to stop immediately."

Ban said Assad's government must "respect international human rights
...which often include carefully measured allowances of freedom at the convenience of the state...
, including the right to freedom of expression and peaceful assembly, as well as the freedom of the press."

He also repeated his demand for an "independent, transparent and effective investigation into the killings."

Ban stressed that "only an inclusive dialogue and the effective implementation of reforms can address the legitimate aspirations of the Syrian people and ensure social peace and order."

Earlier

La Belle France

said Syrian authorities should "renounce the use of violence against their citizens ... engage in an inclusive political dialogue without delay and put into place reforms that respond to the legitimate aspirations of the Syrian people."

Foreign ministry spokeswoman Christine Fages called for those responsible for the killings to be brought to justice, the release of people

jugged

and the respect of basic rights.

European Parliament speaker Jerzy Buzek said Damascus had to see the writing on the wall.

"The Syrian regime must at last acknowledge the signs of the times and meet the legitimate aspirations of its own people. Mere declarations will not delude the people any more," he said.

"Any form of violence against peaceful demonstrators must stop: no more killing, no more torture, no more arbitrary arrests. An independent investigation into the deaths of protesters has to be carried out," he said.
Posted by: Fred || 04/24/2011 00:00 || Comments || Link || E-Mail|| [6459 views] Top|| File under: Govt of Syria
Several killed in pro-democracy protests in Syria
[Pak Daily Times] Syrian forces killed at least six people on Saturday when they fired on mourners calling for the end of President Bashar al Assad's rule at mass funerals of pro-democracy protesters shot a day earlier.

Witnesses and rights campaigners said security forces killed three people in Damascus
...The City of Jasmin is the oldest continuously-inhabited city in the world. It has not always been inhabited by the same set of fascisti...
's Barzah district and a further three when they fired at mourners trying to join funerals near Izra'a in southern Syria, where at least 12 burials were taking place.

The mourners were chanting "Bashar al Assad, you traitor! Long live Syria, down with Bashar!"

"There was a heavy volley of gunfire in our direction as we approached Izra'a to join the funerals of

deaders

," a witness from the southern city of Deraa who came to join the burials told journalists.

Security forces also

shot up

a funeral in Damascus's Douma suburb, wounding three people, witnesses there said.

Mourners in Harasta, a town near Damascus, also came under fire from security forces, before staging a sit-in to demand the release of detainees

tossed in the clink

in the last few weeks.

Protesters staged another sit-in after a funeral for four people from Irbeen, near Damascus. "We are not leaving until the political prisoners are released," one protester told journalists by phone.

Friday was by far the bloodiest day in over a month of demonstrations to demand political freedoms and an end to corruption, with at least 100 people killed, said two activists.

Friday's violence, in areas stretching from the port city of Latakia to Homs, Hama, Damascus and the southern village of Izra'a, brings the

corpse count

to more than 300, according to activists, since unrest broke out on March 18 in Deraa.

Damascus remained tense on Saturday and many people stayed indoors, one activist told journalists from the capital.

"This is becoming like a snowball and getting bigger and bigger every week. Anger is rising, the street is boiling," he said.

Two Syrian

politician

s, both from Deraa, told al Jazeera television they were resigning from parliament in protest at the killing of demonstrators. Theirs were the first resignations from within Assad's autocratic regime.

"Security solutions do not work," said one of the

politician

s, Khalil al Rifaei.

Syrian parliament is effectively appointed by the authorities. Resignations were unheard of before the protests.
Posted by: Fred || 04/24/2011 00:00 || Comments || Link || E-Mail|| [6460 views] Top|| File under: Govt of Syria
Who's in the News
45
[untagged]
3
Govt of Syria
2
TTP
2
al-Qaeda
2
al-Shabaab
2
Govt of Pakistan
2
Taliban
1
Govt of Iran
1
al-Qaeda in Arabia
1
Govt of Sudan
1
al-Qaeda in Iraq
1
Jemaah Islamiyah
1
al-Qaeda in North Africa
1
Pirates
1
Global Jihad
Bookmark
E-Mail Me
The Classics
The O Club
Rantburg Store
The Bloids
The Never-ending Story
Thugburg
Gulf War I
The Way We Were
Bio
Merry-Go-Blog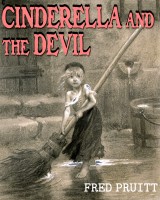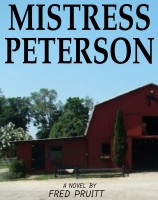 On Sale now!


A multi-volume chronology and reference guide set detailing three years of the Mexican Drug War between 2010 and 2012.

Rantburg.com and borderlandbeat.com correspondent and author Chris Covert presents his first non-fiction work detailing the drug and gang related violence in Mexico.

Chris gives us Mexican press dispatches of drug and gang war violence over three years, presented in a multi volume set intended to chronicle the death, violence and mayhem which has dominated Mexico for six years.
Click here for more information


Meet the Mods
In no particular order...


Steve White
Seafarious
Pappy
lotp
Scooter McGruder
john frum
tu3031
badanov
sherry
ryuge
GolfBravoUSMC
Bright Pebbles
trailing wife
Gloria
Fred
Besoeker
Glenmore
Frank G
3dc
Skidmark
Alaska Paul



Better than the average link...



Rantburg was assembled from recycled algorithms in the United States of America. No trees were destroyed in the production of this weblog. We did hurt some, though. Sorry.
3.238.204.31

Help keep the Burg running! Paypal: