Afghanistan
Bomb Kills District Governor in Laghman
The governor of Laghman's Alisheing district was killed along with his three bodyguards in a

kaboom

on Sunday, a local official said.

The incident happened about noon local time in Alisheing, when district governor Faridullah Neyazi's vehicle hit a

roadside kaboom

, provincial

front man

Sarhadi Zwak said.

"The district governor was driving to a meeting when his Toyota Corolla was blown up in the road," he said.

Mr Zwak said he believed the district governor was the direct target of 'enemies.' He did not provide any extra details about who those enemies might be.

No group including the Taliban has

grabbed credit

for the attack.

Alisheing district borders Nuristan province in eastern Afghanistan, and

cut-throats

there frequently attack local police checkpoints.
Posted by: trailing wife || 08/13/2012 00:00 || Comments || Link || E-Mail|| [6457 views] Top|| File under:
Afghan Spy Agency Foils Kabul Suicide Attack, Arrests 5 Insurgents
Five

bully boyz

planning a co-ordinated

suicide kaboom

in Kabul city were jugged
... anything you say can and will be used against you, whether you say it or not...
by security forces on Saturday night, a

front man

for Afghanistan's National Directorate of Security said.

"Five

bully boyz

were captured last night about 1:00am in the Shur Bazaar area of Kabul city," NDS

front man

Lutfullah Mashal said. "They wanted to attack the Parliament and President Hamid Maybe I'll join the Taliban Karzai
... A former Baltimore restaurateur, now 12th and current President of Afghanistan, displacing the legitimate president Rabbani in December 2004. He was installed as the dominant political figure after the removal of the Taliban regime in late 2001 in a vain attempt to put a Pashtun face on the successor state to the Taliban. After the 2004 presidential election, he was declared president regardless of what the actual vote count was. He won a second, even more dubious, five-year-term after the 2009 presidential election. His grip on reality has been slipping steadily since around 2007, probably from heavy drug use...
[and] Second Vice-President Mohammad Karim Khalili's house."

He added: "Four of them are Afghan nationals and one is a Pak national."

The group of

bully boyz

was armed with heavy weapons and

boom jacket

s, AK-47 assault rifles, rocket launchers, hand grenades, and hundreds of rounds of ammunition.

Isaf confirmed the capture of the would-be attackers. In a statement, Isaf said that an Afghan-led security force, supported by coalition troops, jugged
... anything you say can and will be used against you, whether you say it or not...
multiple

bully boyz

during an operation in Kabul today.

"The Afghan security force jugged
... anything you say can and will be used against you, whether you say it or not...
the

bully boyz

as they were finalising plans for an attack in the capital," the statement said.

The arrests come a week after five other

bully boyz

planning a co-ordinated suicide attack at a hotel in the Pul-e-Charkhi area of Kabul city were killed in a pre-dawn

shootout

.

Separately, three other

bully boyz

were captured during an Afghan police operation in the Bagrami district east of the capital.
Posted by: trailing wife || 08/13/2012 00:00 || Comments || Link || E-Mail|| [6460 views] Top|| File under:
Four Policemen Killed in Paktia Blast
Four Afghan

coppers

were killed in a

roadside kaboom

blast in eastern Paktia province on Saturday evening, a local official said. Two other

coppers

were maimed

in the attack.

The incident happened yesterday in the

picturesque provincial capital

Gardez when the vehicle they were travelling in struck a

roadside kaboom

, provincial

front man

Rohullah Samoon said.

The injured

coppers

were taken to a nearby hospital in the city, he said.

No group including the Taliban has

grabbed credit

for the attack.

Insurgents use improvised

bomb

s to target Afghan and NATO


...the North Atlantic Treaty Organization. A collection of multinational and multilingual and multicultural armed forces, all of differing capabilities, working toward a common goal by pulling in different directions...


troops, but most of the victims are civilians.
Posted by: trailing wife || 08/13/2012 00:00 || Comments || Link || E-Mail|| [6464 views] Top|| File under:
Nato Airstrike Kills 16 Insurgents
As many as 16 Taliban

cut-thoat

s, mostly foreigners, were killed in a NATO


...the North Atlantic Treaty Organization. A cautionary tale of cost-benefit analysis....


Arclight airstrike last night in eastern Khost province


... across the border from Miranshah, within commuting distance of Haqqani hangouts such as Datta Khel and probably within sight of Mordor. Khost is populated by six different tribes of Pashtuns, the largest probably being the Khostwal, from which it takes its name...


, local security chief Mohammad Yaqoob told TOLOnews.

The incident occurred in the province's Musakhil district.

Separately, at least one

Taliban capo

was killed and another was captured in a join Afghan and NATO operation in central Maidan Wardak province, a security official told TOLOnews on the condition of anonymity.

The operation, which was conducted on Saturday morning in the Haft Asyab area of Sayedabad district, resulted in the death of

Taliban capo

Qari Mohammadullah, and the arrest of Qari Yaqoob, another local commander, the official added.

In northern Balkh province, the headmistress of Ahmad Shah Durani high school was fatally shot at her home last night, provincial police chief Shir Jan Durani told TOLOnews.

Headmistress Sima Akakhil's husband said his wife was killed by

cut-throats

while he was praying at a nearby mosque. The motive for killing Ms Akakhil is not yet clear .
Posted by: trailing wife || 08/13/2012 00:00 || Comments || Link || E-Mail|| [6463 views] Top|| File under:
Afghan officials met key Taleban figure in Pakistan
KABUL/ISLAMABAD: Afghan officials have held secret talks with the Taleban's former second in command who is in detention in Pakistan in a move which could help rekindle stalled peace talks with the insurgents, according to senior officials from both countries.

Afghan officials have often seen Pakistan as a reluctant partner in attempts to broker talks with the Taleban


Since the ISI owns the Taliban and isn't willing to shut them down...

but its decision to grant access to Mullah Abdul Ghani Baradar may signal Islamabad's willingness to play a more active role.

Rangin Spanta, the national security adviser to Afghan President Hamid Karzai and an architect of peace-building efforts, said an Afghan delegation had met Baradar in Pakistan two months ago. Baradar has been in detention since he was captured in a joint operation by the CIA and Pakistani intelligence agents in the Pakistani city of Karachi in 2010.

"We have met Mullah Baradar," Spanta told Reuters in Kabul. "Our delegation has spoken to him to know his view on peace talks."

Afghan officials have publicly been demanding access to Baradar, the Taleban's top military commander until he was captured, but Spanta's revelation shows preliminary contact has already been made.

Rehman Malik, Pakistan's interior minister, also said that Pakistan had granted Afghan officials access to Baradar.

"They had access at the required and appropriate level," Malik told Reuters. "We are fully cooperating with Afghanistan and whatever they are asking for the peace process, for developing peace in Afghanistan. We are giving every kind of help."

Baradar was the main day-to-day commander responsible for leading the Taleban campaign against US and NATO troops, plotting suicide bombings and other attacks. He was the right-hand man to reclusive Taleban leader Mullah Muhammad Omar providing him with great influence and prestige in Taleban circles.

Afghan officials hope Baradar could play a key role in any negotiations to end the war, acting as a go-between with Taleban leaders including Omar. Although Afghan officials may be pinning hopes on Baradar, it is unclear what influence he may have over a complex insurgency after spending years in detention.
Posted by: Steve White || 08/13/2012 00:00 || Comments || Link || E-Mail|| [6457 views] Top|| File under:
Africa North
Gunmen Kill Egyptian Tribal Leader And Son In Sinai
[Jerusalem Post] Violence escalates as military crackdown on Islamists continues; source close to Islamists says hundreds organized meeting to discuss response to killing of 5 suspected terrorists.

A group of

gunnies

rubbed out

a tribal leader and his son on Monday in Egypt's Sinai peninsula on the border with Israel, a security source said, as violence escalated on the sixth day of a military crackdown on Islamists in the area.

"Tribal leader Khalaf Al-Menahy and his son were

rubbed out

by

hard boyz

on their way back from a conference organized by tribal leaders to denounce militancy," said the security source in Sinai.

The attack occurred during a security sweep that began on Wednesday after the killing of 16 Egyptian border guards on Aug. 5, which Egypt blamed on

krazed killer

s.

The military operation is the biggest in the region since Egypt's 1973 war with Israel.

Lawlessness has been growing in Sinai, a region awash with guns and bristling with resentment against Cairo, since the overthrow of Hosni Mubarak


...The former President-for-Life of Egypt, dumped by popular demand in early 2011...


in an uprising last year. Parts of northern Sinai have been controlled by Bedouin tribes since police deserted the area during the uprising.

Another source close to Islamists in Sinai said hundreds of them had organized a secret meeting on Sunday night to discuss their response to the killing of five suspected Islamic fascisti by Egyptian soldiers earlier on Sunday.

"They agreed that the reaction will be harsh," the source said.

The military crackdown in the Sinai peninsula is seen as an early test for Egyptian President Mohamed Morsy - a moderate Islamist elected in June- to prove he can rein in the

hard boyz

whose activity near the border worries both Egyptians and Israel.
Posted by: trailing wife || 08/13/2012 00:00 || Comments || Link || E-Mail|| [6474 views] Top|| File under:
Islamist Terrorists Attack Police Station In North Sinai
Lunatic

terrorist launched an attack on an Egyptian

cop shoppe

at the town of al-Arish in the Sinai Peninsula.
 
Arab media reported that the

gunnies

armed with machine guns and anti-tank missiles attacked the station, and that the

coppers

opened fire in response. No further information was available.
Posted by: trailing wife || 08/13/2012 00:00 || Comments || Link || E-Mail|| [6461 views] Top|| File under:
Armed Men Attack Peacekeeping Troops In Egypt's Sinai
A group of

gunnies

opened fire on Sunday on peacekeeping troops in Egypt's Sinai peninsula on the border with Israel, a security source in Sinai said.
 
"The attack happened in Um Shyhan area in the middle of Sinai but no one got injured," the source said.
Posted by: trailing wife || 08/13/2012 00:00 || Comments || Link || E-Mail|| [6461 views] Top|| File under:
North Sinai clashes 'kill 7 gunmen'
EL-ARISH, Egypt (Ma'an) -- Seven gunmen were killed on Sunday in a north Sinai village when Egyptian troops stormed the area, security officials said. Five others were detained by the Egyptian army from al-Jora village near el-Arish.

A security official told Ma'an that police and army officers came under fire while conducting a security campaign in al-Jora, leading to heavy clashes."People in the area supplied information that there was a group of unidentified people staying in a makeshift hut. The area was immediately raided. The group opened fire and the police returned fire," one police source said.

Other officials gave conflicting accounts of the number of casualties. One senior police officer said six people had died in the fighting at al-Jora - three from bullet wounds and three more whose scorched bodies were found in the hut which was burned. In addition, a seventh militant was seriously injured and taken to hospital in el-Arish in north Sinai, he added.

A resident of al-Jora told Reuters he had seen the lifeless bodies of two men who were not from the area, and said two other militants were arrested. "They resisted very strongly," he said by telephone. "They fired rocket-propelled grenades at the troops."

The clashes came just days after the start of a military operation in the area against militants suspected of being behind a bloody attack on Egyptian border guards last Sunday, which killed 16.

Egypt sent hundreds of troops and armored vehicles into North Sinai on Thursday to tackle militants operating near the border in an offensive that commanders said had killed up to 20 people they deemed terrorists.
Posted by: tu3031 || 08/13/2012 00:00 || Comments || Link || E-Mail|| [6465 views] Top|| File under:
Egypt president orders military chief to retire
Egypt's new Islamist president Muhammad Mursi dismissed Cairo's two top generals on Sunday and cancelled a military order that curbed his powers, in a dramatic move that could free him of some of the restrictions of military rule.

A member of the military council told Reuters that Mursi, a moderate Islamist popularly elected in June but with constitutional powers sharply circumscribed in advance by the generals, had consulted Field Marshal Hussein Tantawi, 76, and General Sami Enan, 64, the military chief of staff, before ordering both men to retire.

However, coupled with what Mursi's spokesman described as the cancellation of the constitutional declaration issued just before Mursi's election, by which Tantawi and his colleagues curbed presidential powers, the surprise move seemed to indicate a substantial reordering of Egypt's political forces as it waits for a new constitution after six decades of unbroken army rule.

"Field Marshal Hussein Tantawi has been transferred into retirement from today," presidential spokesman said in a statement, appointing in his place as armed forces chief and defense minister General Abdellatif Sisi.

Enan was replaced by General Sidki Sobhi. Enan, long seen as particularly close to the US military which has been the main sponsor of Egypt's armed forces, and Tantawi, who was Mubarak's defense minister for 20 years before helping ease him out in the face of street protests 18 months ago, were both appointed as advisers to Mursi. The changes were effective immediately, presidential spokesman Yasser Ali said.
Posted by: tu3031 || 08/13/2012 00:00 || Comments || Link || E-Mail|| [6461 views] Top|| File under:
Africa Subsaharan
Nigerian Troops Kill 20 Boko Haram Islamists: Military
[Daily Nation (Kenya)] Nigerian troops on Sunday killed 20 suspected Boko Haram
... not to be confused with Procol Harum, Harum Scarum, possibly to be confused with Helter Skelter. The Nigerian version of al-Qaeda and the Taliban rolled together and flavored with a smigeon of distinctly Subsaharan ignorance and brutality...
Islamists in the restive north-eastern city of Maiduguri, but lost one soldier while two others

were maimed

, a senior officer said.

"We got a report that some suspected members of Boko Haram were meeting at a particular location in Maiduguri. Our men mobilised, leading to a shootout. Twenty suspected

bad boyz were potted

while a soldier died in the operation and two others sustained injuries," commander Victor Ebhaleme told AFP.

He said no arrests were made during the raid on the hideout in the Gwaidamgari area of Maiduguri, a hotbed of Boko Haram activity.

The Islamist group is responsible for deadly gun and

kaboom

s in some parts of Nigeria, particularly in the north-east, the centre and the capital Abuja, which have claimed more than 1,000 lives since mid-2009.
Posted by: trailing wife || 08/13/2012 08:50 || Comments || Link || E-Mail|| [6502 views] Top|| File under: Boko Haram
The Grand Turk
Local Governor: Kurdish Militants Kidnap Turkish MP
Kurdish

bully boyz

have kidnapped a Turkish opposition politician in his southeast constituency of Tunceli, the local governor's office said on Sunday, a day after Prime Minister Tayyip Erdogan again warned their activities were on the rise.

Huseyin Aygun, a parliamentarian for the country's main opposition group, the Republican People's Party (CHP), was seized by members of the separatist

jihad boy

Kurdistan Workers Party (PKK) as he travelled from Ovacik to the city of Tunceli on Sunday night.

The kidnapping comes at a time of heightened tensions in Turkey. Erdogan said on Saturday there was a direct link between increased violence at home and the spiralling conflict in Syria.
Posted by: trailing wife || 08/13/2012 00:00 || Comments || Link || E-Mail|| [6458 views] Top|| File under:
India-Pakistan
Iranian shelling injures two in Washuk
QUETTA: At least two Pakistani nationals were injured allegedly by shelling and firing from Iranian security forces at the Pakistan-Iran border in Washuk district on Sunday.

According to sources, Iranian border security forces fired several shells and resorted to intense firing in the Jodar mountainous area, some 70 kilometres from Mashkel town of Washuk. As a result, two people, Muhammad Safi, resident of Mashkel, and Ameen, resident of Kharan, received serious wounds. Local people shifted the injured to a hospital in Dalbandin.

The Balochistan Frontier Corps spokesman said there were no immediate reports of any such incident from the Pakistan-Iran border in Washuk district.
Posted by: Steve White || 08/13/2012 00:00 || Comments || Link || E-Mail|| [6465 views] Top|| File under:
14 Pakistanis who joined Afghan police return home
CHITRAL: At least 14 Pakistanis who crossed the border to join the Afghan police force have resigned from their jobs and returned home, officials said on Sunday, amid simmering tensions with Afghanistan.

The men, belonging to Chitral, are among a number of jobless Pakistanis in border areas who fled to neighbouring Afghanistan to escape grinding poverty and hunt for employment, officials said. Nearly three-dozen joined the ranks of Afghan security forces last year, a trend that has set off alarm bells in the Pakistani security establishment.

Afghanistan and Pakistan blame each other for a number of recent cross-border attacks that have killed dozens and displaced hundreds of families.

"At least 14 Pakistanis have reached back after resignation. We are expecting a dozen more this week," said Rematullah Wazir, a top government official in Chitral.

They returned after authorities warned their families of stern actions against the men, Wazir said. "We were worried that some anti-Pakistan elements could use them against their own country," he told AFP.

Afghanistan shares a disputed and unmarked 2,400-kilometre border with Pakistan, and Taliban and other al Qaeda-linked militants have carved out strongholds on either side.
Posted by: Steve White || 08/13/2012 00:00 || Comments || Link || E-Mail|| [6473 views] Top|| File under:
Bannu blast injures 2 soldiers
PESHAWAR: Two soldiers were injured as a remote-controlled device went off on Sunday in Bannu district, the gateway to North Waziristan, security officials said. The device was planted on a roadside near Khajuri Fort. A small army convoy on its way to Razmak town in North Waziristan was passing through the area when the bomb exploded, an official said on condition of anonymity. An army vehicle was "partially damaged" in the attack. Bannu has been target of militants in the recent past.

A brazen attack on the Bannu prison was carried out in April to free convicted terrorist Adnan Rasheed, along with 400 other prison inmates.
Posted by: Steve White || 08/13/2012 00:00 || Comments || Link || E-Mail|| [6467 views] Top|| File under:
Police arrest 20 over Mumbai violence
MUMBAI: Police in Mumbai have arrested more than 20 people in connection with violence that erupted at a rally in which two people were killed and dozens injured, reports said yesterday.

Protesters had gathered Saturday to condemn deadly sectarian clashes in India's northeast but the rally suddenly turned violent with three TV broadcast vans set ablaze, and police vehicles and buses pelted with bricks and stones. Police said yesterday the situation was calm and more than 20 people had been arrested, with accusations against them including molestation and theft, according to the Press Trust of India news agency.

During the violence the mob snatched two self-loading rifles and a pistol from policewomen, they said, while 36 out of 46 of the injured were police, Home Minister Sushil Kumar Shinde told reporters late Saturday.

Investigators are due to probe whether any inflammatory speeches were made at the rally by organizers or if vandalism was pre-meditated.

The police used tear gas and bamboo sticks to disperse hundreds of people after the demonstration turned violent at Azad Maidan, a park near the landmark CST railway station where rallies are often held. The demonstrators, wearing black bands, belonged to several Muslims groups, including Mumbai's Raza Academy, an organization promoting Islamic culture that had made a call to denounce recent ethnic clashes in India's Assam state.

Posted by: Steve White || 08/13/2012 00:00 || Comments || Link || E-Mail|| [6476 views] Top|| File under:
Iraq
Five killed in Baghdad attacks
BAGHDAD - Twin bombings and a shooting in and around Baghdad on Sunday killed five people, including three Iraqi policemen, security and medical officials said.

In the predominantly Sunni town of Jurf al-Sakhr, 60 kilometres (40 miles) south of the capital, an initial roadside bomb blast at 10:00 am (0700 GMT) killed three policemen, a police major and a medic at the main hospital in provincial capital Hilla said. When another police unit arrived at the scene of the attack, another explosion went off, wounding three more people, the officials said.
Posted by: Steve White || 08/13/2012 00:00 || Comments || Link || E-Mail|| [6465 views] Top|| File under:
Syria-Lebanon-Iran
Lebanon Indicts Syrians As Bomb Plot Uncovered
Lebanese authorities say they have uncovered a Syrian plot to destabilize

Leb

in an investigation that has led to the indictment of a top Syrian official and compounded fears that Damascus


...The place where Pencilneck hangs his brass hat...


aims to export its civil conflict next door.

The indictments issued in Beirut against two Syrian officers, including General Ali Mamlouk, mark an unprecedented Lebanese move against a more powerful neighbor that has been a major player in the country's affairs for decades.

If confirmed, the alleged plot drawn up in collaboration with a former Lebanese minister to ignite sectarian strife in

Leb

would represent a major blow to Syria's Lebanese allies, including Hezbollah.
Posted by: trailing wife || 08/13/2012 00:00 || Comments || Link || E-Mail|| [6466 views] Top|| File under:
2 Syrian journalists killed in Damascus
AMMAN, Jordan - Two Syrian journalists were killed in the capital Damascus, state media and an Arab satellite television station reported on Sunday.

Syrian state news mouthpiece agency SANA said one of its reporters, Ali Abbas, was killed at his residence in Damascus. The report blamed an "armed terrorist group" — the regime's catch-all term for its opponents — but gave no further details.

Pan-Arab satellite news channel Al-Arabiya television said that Bara'a Yusuf al-Bushi, a Syrian national and army defector who worked with the station and several other international news organizations, was killed in a bomb attack while covering a story in al-Tal, a suburb in northern Damascus.

Both reporters were reported killed on Saturday.
Posted by: Steve White || 08/13/2012 00:00 || Comments || Link || E-Mail|| [6462 views] Top|| File under:
Syrian Army presses assault on Aleppo
ALEPPO, Syria: The Syrian Army pressed its assault on fighters in commercial capital Aleppo yesterday. The exiled opposition said that pro-government militia had summarily executed 10 civilians in a round-up in the flashpoint central city of Homs, while the official SANA news agency reported the murder of one of its staff, the latest in a series pro-government journalists to be killed.

In Aleppo, troops shelled rebel-held districts as fighting flared anew around a southwestern neighborhood that rebel fighters had quit last week, the Syrian Observatory for Human Rights said The Shaar, Tariq Al-Bab, Sakhur, Hanano and Bustan Al-Qasr neighborhoods all came under bombardment, as the army pressed a ground offensive it launched on Wednesday to recapture areas seized by rebels since July 20, the Britain-based watchdog said.

In the capital Damascus, gunfire was reported in the Qadam neighborhood.
Outside the capital, machine gun fire was heard in the town of Al-Tal, where 15 civilians were killed in shelling and clashes on Saturday. They were among 148 people killed across Syria on Saturday — 85 civilians, 20 rebels and 43 soldiers, the Observatory said. The pro-government Al-Watan newspaper spoke of "foiled bids to break the calm in Damascus, which was cleansed of terrorist groups who terrified residents."

In Aleppo, the paper said that the army was poised to assault the Sukari neighborhood in the south of the city, after its recapture of the nearby Salaheddin district on Thursday. "The door to Sukari district, the second bastion of the armed men in Aleppo, is now open for the army," it said, adding that troops had "gained control of several axes, which would allow them to storm the area."

The opposition Syrian National Council and activist groups said that the 10 civilians were executed a round-up of military-aged men in the Shamas district of Homs.

"Militiamen detained nearly 350 people from the Shamas district, assembled them in a courtyard and executed 10 of them," activist group, the Syrian Revolution General Council, said. "The fate of the nearly 340 others is unknown and we fear greatly that they have met the same fate as the 10 martyrs," the group added.

The opposition SNC issued a similar statement. "Ten young men were executed in the Shamas neighborhood of Homs city after the army and pro-regime gunmen stormed the area and rounded up 350 young people," it said.

The official SANA news agency said that the head of its home news department, Abbas Ali, was assassinated by an "armed terrorist group" at his home in Jdaidet Artuz outside the capital on Saturday evening.

On Friday, rebels abducted three state television journalists as they accompanied government troops operating near Damascus, the Syrian Observatory said. It came after a bomb attack on state television headquarters wounded several people last week and after an Al-Qaeda linked group claimed the abduction and murder earlier this month of state television presenter Mohammed Al-Saeed.
Posted by: Steve White || 08/13/2012 00:00 || Comments || Link || E-Mail|| [6465 views] Top|| File under:
Iranians captured in Syria are IRGC officers - Iranian opposition
London, Asharq Al-Awsat -- Dowlat Norouzi, spokesperson for the opposition National Council of Resistance of Iran group, informed Asharq Al-Awsat that the Iranian opposition was in possession of information confirming that 14 of the 48 Iranians captured in Syria are officers in the Iranian Revolutionary Guard Corp [IRGC].

The 48 Iranians had been taken hostage on Saturday by the Free Syrian Army [FSA] as they travelled by bus to the airport in Damascus. Iranian authorities are claiming they are religious pilgrims, whilst the FSA claims they are Iranian soldiers and officers taking part in the suppression of the Syrian people.

Tehran has called on Turkey and Qatar to intervene and help return the captives. Iranian Foreign Minister, Ali Akbar Salehi, reportedly personally flew to Turkey to attempt to secure Ankara's help in the recovery effort, whilst Iranian Parliamentary Speaker Ali Larijani, condemned the kidnapping, saying "in the name of Islam, some of these governments have launched killings and even treat Iranian pilgrims in Syria with violence." He added "these crimes are not something the Iranian nation will disregard."

However Iranian opposition figure, Dowlat Norouzi, speaking exclusively to Asharq Al-Awsat, revealed that "the information coming from Iranian opposition sources is that the commander, deputy commander and head of artillery of the IRGC Martyrs Forces, as well as a number of operational and intelligence officers based out of IRGC Hamza base [in northwestern Iran]...are among the 48 captured Iranians." She added that an Iranian mullah was also amongst those Iranians captured by the FSA.

Norouzi revealed that the Iranian opposition had been able to confirm the names of 9 of the 48 captured Iranians in Syria, along with some personal details. She provided the following details to Asharq Al-Awsat:

- Brigadier General Abeddine Kharam, Commander of the Martyrs Forces of West Azerbaijan Province.

- Mullah Kareem Hussein Khani, Commander of the Basij Force of West Azerbaijan Province and a former member of the office of the representative of the Wali al-Faqih [Guardian of the Jurists] to the Martyrs Forces of West Azerbaijan Province.

- IRGC Colonel Yousef Akbari, Deputy Commander of the Martyrs Forces of West Azerbaijan Province.

- IRGC Colonel Hussein Nouri, Artillery Commander of the Martyrs Forces of West Azerbaijan Province.

- IRGC Colonel Ghalam Reza Kerbra'i, Officer of the Martyrs Forces of West Azerbaijan Province.

- IRGC Colonel Taleb Rahimi, IRGC commander of Miandoab County, West Azerbaijan Province.

- IRGC Colonel Mohsen Zanji, officer of IRGC Hamza base in West Azerbaijan Province.

- IRGC Colonel Jaafar Barwal, officer of IRGC Hamza base in West Azerbaijan Province.

- Commander Kareem Behrami, commander of IRGC Guard Troop stationed in Salmas, West Azerbaijan Province.

Iranian opposition sources also informed Asharq Al-Awsat that information indicates that the IRGC officers were in Syria in order to actively participate in field operations, and that their role was not limited to training or consulting. The source claimed that the IRGC elements had been sent to Syria following an order from IRGC command, and that they had first been transferred to Tehran, before being dispatched to Syria. The source stressed that whilst they had not been sent from Iran to Syria armed, they were armed upon arrival in the country.
Posted by: Glinesh Craling7938 || 08/13/2012 00:00 || Comments || Link || E-Mail|| [6482 views] Top|| File under:
Who's in the News
51
[untagged]
1
Boko Haram
1
Hamas
1
Hezbollah
1
Taliban
Bookmark
E-Mail Me
The Classics
The O Club
Rantburg Store
The Bloids
The Never-ending Story
Thugburg
Gulf War I
The Way We Were
Bio
Merry-Go-Blog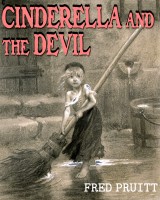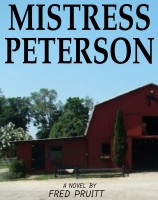 On Sale now!


A multi-volume chronology and reference guide set detailing three years of the Mexican Drug War between 2010 and 2012.

Rantburg.com and borderlandbeat.com correspondent and author Chris Covert presents his first non-fiction work detailing the drug and gang related violence in Mexico.

Chris gives us Mexican press dispatches of drug and gang war violence over three years, presented in a multi volume set intended to chronicle the death, violence and mayhem which has dominated Mexico for six years.
Click here for more information


Meet the Mods
In no particular order...


Steve White
Seafarious
Pappy
lotp
Scooter McGruder
john frum
tu3031
badanov
sherry
ryuge
GolfBravoUSMC
Bright Pebbles
trailing wife
Gloria
Fred
Besoeker
Glenmore
Frank G
3dc
Skidmark
Alaska Paul



Better than the average link...



Rantburg was assembled from recycled algorithms in the United States of America. No trees were destroyed in the production of this weblog. We did hurt some, though. Sorry.
3.235.179.111

Help keep the Burg running! Paypal: