Afghanistan
Afghan Official Says Land Mine Kills 17 Civilians
[An Nahar] Afghan officials say 17 civilians have been killed by a

roadside kaboom

in western Afghanistan.

Abdul Rahman Zhuwandai, a

front man

for Farah province, says the civilians killed were on a bus traveling on Friday to a wedding in Pusht Rod district.

He says most of the victims were

women and kiddies

.

He says at least 10 others were

maimed

in the afternoon

kaboom

.

Posted by: Fred || 11/17/2012 00:00 || Comments || Link || E-Mail|| [10796 views] Top|| File under: Taliban
Africa Horn
Heavy fighting renews in Southern Somalia
[Shabelle] Heavy fighting


... as opposed to the more usual name-calling or slapsy...


reportedly broke out Friday between Somali government soldiers and Al shabab fighters in rebel-held locations outside Baidoa, the third largest city in southern Somalia.

Official in Bay region say the battle sparked when government forces attacked bases controlled by Al shabab

forces of Evil

and the attacks lasted last night until on Friday morning.

"We could hear deafening sounds of mortar and artillery shelling used by the warring sides in Goofgaduud area located around Baidoa this morning. The fighting is between Somali forces and Al shabab. I can't confirm the exact casualties on either rival sides or civilians," said a resident in Goofgadud, who asked to be named for security reasons.

The situation is said to be calm after the combat stopped Friday noon, but the locals say the fighting could restart any time in the area since both sides stationed close positions and receiving reinforcement.
Posted by: Fred || 11/17/2012 00:00 || Comments || Link || E-Mail|| [10803 views] Top|| File under: al-Shabaab
Two policemen shot dead in eastern Kenya trouble spot
[Shabelle] Two

coppers

were

rubbed out

on Friday at a market in the eastern Kenyan town of Garissa, a base for security forces fighting

hard boyz

in neighboring Somalia.

The

coppers

, among a group of five officers, were on a routine inspection at the town's main market when they were attacked, said Garissa police chief George Losku.

"The attackers

rubbed out

two of the officers while the other three engaged the attackers in a

shootout

," he said.

It was not immediately clear if the attackers were connected to Somali Islamist

bully boyz

and their sympathizers, blamed by the government in Nairobi for a surge in grenade and gun attacks in the past year following Kenya's deployment of troops into Somalia to battle al Qaeda-linked al-Shabaab



... the personification of Somali state failure...


rebels.

Garissa, a market centre for trade in camels, donkeys, goats and cattle located 200 km (120 miles) from the Somali border, is an operating centre for the military mission and a target for the insurgency -- one of the Kenyan government's major headaches ahead of a March election.

Kenyan soldiers and Somali forces seized Kismayu, al-Shabaab's last major urban stronghold in southern Somalia, six weeks ago, driving the

bully boyz

out.

In July, attacks on two churches in Garissa killed 17. Since then there have been sporadic grenade attacks.

Separately, in the southern coastal city of Mombasa, a man threw a grenade at a local administrator's office, wounding three people, including the official, police said.

"These are al-Shabaab operatives who

bravely ran away

from Somalia after the invasion of our forces, especially in Kismayu," Robert Kitur, Coast region deputy police chief, said.

The attack took place in Kwale, 20 km (12 miles) south of Mombasa, an area known as a stronghold for the separatist Mombasa Republican Council (MRC), which is campaigning for the secession of Kenya's Indian Ocean coastal strip, a tourist and trade hub.

The government has intensified a crackdown on MRC members and supporters in recent months, though some senior members have recently been released on bail.
Posted by: Fred || 11/17/2012 00:00 || Comments || Link || E-Mail|| [10797 views] Top|| File under: al-Shabaab
Africa North
Qaida Group Rounds Up Unveiled Women in Timbuktu
[An Nahar] Al-Qaeda in the Islamic Maghreb

faceless myrmidons

in the Malian city of Timbuktu have tossed in the clink
Drop the gat, Rocky, or you're a dead 'un!
dozens of women for not wearing the Islamic veil over the past two days, witnesses said Friday.

"Dozens of women were arrested Thursday and Friday by AQIM for not wearing the veil," a local official said on condition of anonymity.

"The Islamists were going into homes to arrest unveiled women," he said.


One can get killed in Afghanistan for trying that.

Another resident confirmed the arrests: "They're rounding up women from homes as we speak. They came to arrest my sister, who doesn't wear the veil when she's at home."

Islamist groups with links to al-Qaeda took advantage of a military offensive by Tuareg separatists and the vacuum created by an indecisive coup in Bamako earlier this year to seize Mali's entire north.

Ansar Dine (Defenders of Faith) has been in control of Timbuktu, while the Movement for Oneness and Jihad in West Africa has ruled over Gao, the other major city in northern Mali.

Both groups are under the influence of al-Qaeda's top regional leadership however and have been enforcing an extreme form of sharia, flogging, amputating and sometimes executing violators.

Posted by: Fred || 11/17/2012 00:00 || Comments || Link || E-Mail|| [10796 views] Top|| File under: Ansar Dine
Africa Subsaharan
Tanzanian Muslim cleric pleads not guilty to incitement
[Daily Nation (Kenya)] A controversial Tanzanian

Mohammedan

holy man

and his 49 supporters Thursday pleaded not guilty


"Wudn't me."


to charges of inciting violence, criminal trespass and theft.

The

holy man

, Sheikh Ponda Issa Ponda,


... who is reported to be a ponda...


and his followers are accused of invading private property and inciting violence that led to the destruction of property in the Tanzanian commercial capital of Dar es Salaam.

"On October 12, this year they invaded a plot of land... occupied it illegally, stole and destroyed property worth over 56 million shillings (35,440 dollars)," prosecutor Tumaini Kweka said in court.

The city had been tense following last month's arrest of Ponda, the head of the Jumuiya ya wa Islamu, or the "community of Islam",


To whit, another copy of Jamaat-e-Islami...


a group not recognised by the Tanzanian government.

Soon after he was incarcerated
You have the right to remain silent...
, his followers staged demonstrations in the city aimed at seeking his release.

Ponda is accused of inciting violence during October demonstrations in Dar es Salaam. The

festivities

there were sparked by rumours that a 12-year old boy at a Christian school had urinated on a copy of the Koran, according to the police.

The court confirmed an earlier ruling denying Ponda bail following objections from the prosecution.

All the other co- accused except one were released on bail.

Posted by: Fred || 11/17/2012 00:00 || Comments || Link || E-Mail|| [10796 views] Top|| File under:
Arabia
Qaida Suicide Bomber Kills 3 Yemen Militiamen
[An Nahar] A suspected al-Qaeda jihadist

went kaboom!"

in a municipal building in the south Yemen town of Zinjibar on Friday, killing three pro-army militiamen, a local chief told AFP.

Four other

snuffies

were

maimed

in the assault, said Hussein al-Waheshi, a tribal chief and militia commander, adding that the toll was preliminary.

"A

jacket wallah

belonging to al-Qaeda sneaked into the local municipality building in Zinjibar where members of the Popular Resistance Committees were present, blowing himself up and killing three of them," Waheshi said.

Hundreds of militiamen, known as the Popular Resistance Committees, fought alongside the Yemeni army last May to oust al-Qaeda from southern towns, mainly in Abyan
...a governorate of Yemen. The region was a base to the Aden-Abyan Islamic Army terrorist group until it dropped the name and joined al-Qaeda. Its capital is Zinjibar. In March 2011, al-Qaeda in the Arabian Peninsula declared the governate an Islamic Emirate after seizing control of the region. The New York Times fastidiously reported that those in control, while Islamic hard boyz, are not in fact al-Qaeda, but something else that looks, tastes, smells, and acts the same. Yemeni government forces launched an effort to re-establish control of the region when President-for-Life Saleh was tossed and the carnage continues...
province.

The

snuffies

and their leaders have repeatedly come under attack by the jihadists.

Last month, al-Qaeda

beturbanned goons

including a suicide bomber killed six Yemeni

snuffies

and

maimed

eight in an attack on a checkpoint in Abyan's town of Mudiya.

al-Qaeda

beturbanned goons

took advantage of the weakness of Yemen's central government during an uprising last year against now ousted president President-for-Life Ali Abdullah Saleh


... Saleh initially took power as a strongman of North Yemen in 1977, when disco was in flower, but he didn't invite Donna Summer to the inauguration and Blondie couldn't make it...


to seize large swathes of territory in the south, including Zinjibar and other Abyan towns.

But after a month-long offensive in May launched by Yemeni troops, most

beturbanned goons

fled to more lawless desert regions of the east.

Posted by: Fred || 11/17/2012 00:00 || Comments || Link || E-Mail|| [10797 views] Top|| File under: al-Qaeda in Arabia
Caucasus/Russia/Central Asia
Russia Charges 9 Islamic Radicals with Terrorism
[An Nahar] Russian police said Friday that nine men have been charged with organizing cells of a banned Islamist group.

The Interior Ministry said Friday that the men are nationals of Russia and Tajikistan who kept guns, explosives and fake U.S. dollars and euros in apartments they rented near "transport routes of federal importance" in Moscow.

It said that five of the nine men locked away
Don't shoot, coppers! I'm comin' out!
Monday are leaders of the Russian cells of Hizb-ut-Tahrir, an anti-Western Islamist group.

Banned in several countries, the group claims it does not advocate violence to achieve its goal of re-establishing the caliphate, a

Mohammedan

empire that once ruled the Middle East and stretched to Spain and Central Asia.

Posted by: Fred || 11/17/2012 00:00 || Comments || Link || E-Mail|| [10796 views] Top|| File under: Hizb-ut-Tahrir
Europe
Spain Says Suspected ETA Killer Arrested in Britain
[An Nahar] British police Friday tossed in the calaboose
Youse'll never take me alive coppers!... [BANG!]... Ow!... I quit!
a suspected member of the armed
Basque separatist group ETA
ETA or Euskadi Ta Askatasuna (English: Basque Homeland and Freedom) is an armed Basque nationalist and separatist organization that has been around since 1959. It demands independence from Spain and

La Belle France

for the Greater Basque Country. The group is proscribed as a terrorist organization by most civilized countries. More than 700 members of the organization are incarcerated in prisons in Spain, La Belle Fränce, and other countries, though members do seem to find ready hospitality in Venezuela.
who is accused of taking part in several killings, the Spanish government said.

The suspect, 45-year-old Raul Angel Fuentes Villota, was tossed in the calaboose
Maw! They're comin' to get me, Maw!
in Liverpool under a European arrest warrant in an operation assisted by Spanish police, the Interior Ministry said in a statement.

Spain has been hunting Fuentes Villota since 1995 over his membership of an ETA unit in the Basque Country region of Biscay and his alleged participation in killings, the ministry said.

It was the latest in a string of arrests of ETA activists that have hobbled the network, listed as a terrorist organization by the European Union


...the successor to the Holy Roman Empire, only without the Hapsburgs and the nifty uniforms and the dancing...


and United States.

Only on Thursday, French police arrested another suspected ETA member, Inaki Imaz Muduate, in southwestern

La Belle France

.

ETA announced a year ago that it had abandoned violence after more than 800 killings in a four-decade campaign for an independent homeland in northern Spain and southwestern

La Belle France

.

ETA has refused, however, to bow to Spanish and French demands that it disband and disarm.

Posted by: Fred || 11/17/2012 00:00 || Comments || Link || E-Mail|| [10796 views] Top|| File under:
Home Front: WoT
Nafis indicted
[Bangla Daily Star] Nafis, a Bangladeshi youth who authorities say tried to blow up New York's Federal Reserve Bank, was indicted Thursday on charges of using a weapon of mass destruction and trying to provide material support to al-Qaeda.

The 21-year-old foreign exchange student was incarcerated
Book 'im, Mahmoud!
by federal authorities in a sting operation last month. He was accused of trying to detonate what he thought was a 1,000-pound bomb by using his cell phone as a trigger.

Quazi Mohammad Rezwanul Ahsan Nafis, allegedly inspired by al-Qaeda, came to the United States in January on a student visa under the pretext of attending college at Southeast Missouri State University, prosecutors said.

It's not clear whether Nafis maintained al Qaeda ties, but authorities say he claimed that the plot was his own and was his sole motivation for the US trip.

A US District Court grand jury in New York charged Nafis with trying to use a bomb as a weapon of mass destruction and trying to provide explosives and communications equipment to al Qaeda terrorists, the indictment says.

In Bangladesh, Nafis graduated from high school in 2006 and took his higher secondary school certificate examinations in 2008 before he enrolled in the country's leading private university, North South University, in Dhaka, documents say.

Nafis travelled to the United States with "the purpose of conducting a terrorist attack" and actively sought out al-Qaeda contacts after his arrival, authorities in New York allege.

He majored in cybersecurity at Southeast Missouri State University from January to May of this year, a university spokeswoman said. At the end of the spring semester, he was elected vice president of the

Moslem

Student Association, but his term was short-lived because he left the campus, the spokeswoman said.

His father, Quazi Mohammad Ahsanullah, has said that he can't believe the terrorist accusations and that his son is timid person who's often scared to travel alone.


And yet he went to America on his own, and then left school to move to the big city. Papa's little boy is all grown up.

The father, a banker in Dhaka, said his son left college in Missouri after one semester because of the expense and went to New York, where he worked 10-hour days at a hotel.

In the sting operation, Nafis apparently contacted an FBI source and proposed multiple targets, including a high-ranking US official and the New York Stock Exchange, authorities said.
Posted by: Fred || 11/17/2012 00:00 || Comments || Link || E-Mail|| [10796 views] Top|| File under: al-Qaeda
India-Pakistan
Two policemen among nine killed across city
[Dawn] Two

coppers

were

rubbed out

off the Superhighway on Thursday evening, bringing the number of

coppers

killed in the city during the current year to 102.

One of the victims just before his death had called his superior officer, informing him that they had been shot at near Wilayat Shah Mazar, DIG (east) Shahid Hayat told Dawn.

Police constables Mohammad Kamran and Asghar Ali, both deputed at the Sabzi Mandi police post, after their duty hours went to have tea when they were targeted, said an official at the Sachal

cop shoppe

.

Shortly after leaving their workplace, constable Kamran phoned his superior officer informing him that they had been shot at and

maimed

, said DIG Hayat. He added that Kamran also specified the place near the shrine where they were attacked.

But by the time police reached the spot both the

coppers

were dead.

"It seems that they [

coppers

] were following or had seen some criminals who fired at them and fled," the DIG said.

He said the place where the bodies were found was quite far from the main road and there seemed to be no other reason for them to have been killed there.

The police shifted the bodies to the Jinnah Postgraduate Medical Centre for medico-legal formalities.
Three found

rubbed out



Earlier, the bullet-riddled bodies of three young men were found in a car in PIB Colony.

Police said the car was found parked near Ghausia Masjid.

"The three men were shot at in the car. Someone sitting in the front seat carried out the shooting, as spent bullet casings were found from the car," said DIG Hayat.

The victims were later identified as Ashfaq Ahmed, 25, Ziauddin, 35, and Mohammad Javed, 45.

The police said that they were residents of Sohrab Goth and associated with sand and gravel work.

The police

Sherlocks

said Javed's original name was Hizbullah Meshed and he had recently changed his name. He was supposed to fly to Bahrain where his brother is settled and for that purpose he had changed his name, the

Sherlocks

added.

The motive for the killings could not be clear immediately.
Man killed in North Nazimabad

The body of a young man was found near Premier College in Block H, North Nazimabad.

The body was wrapped in a bedspread, said an official at the Hydri

cop shoppe

.

The victim was in his mid-20s, he added.

The police shifted the body to Abbasi Shaheed Hospital for a post-mortem examination where doctors said that the victim had been strangled and that there were torture
marks all over his body.

Following the medic-legal formalities, the body was shifted to the Edhi morgue for want of identification.

Man

bumped off



A man was

rubbed out

in Ghaziabad area within the remit of the Manghopir

cop shoppe

.

The victim had been shot in the head, said Manghopir SHO Nasir Mehmood.

The police shifted the body to the Civil Hospital Bloody Karachi


...formerly the capital of Pakistain, now merely its most important port and financial center. It may be the largest city in the world, with a population of 18 million, most of whom hate each other and many of whom are armed and dangerous...


for medico-legal formalities.

Later, the body was taken to the Edhi morgue.

Woman killed in Quaidabad

The body of an unidentified woman was found in the Quaidabad area, police said.

They added the body was found from bushes in Rind Goth within the remit of the Quaidabad

cop shoppe

.

The victim was in her mid-30s, the police said.

The woman was wearing yellow clothes and had apparently been strangled, police said.

The body was taken to the JPMC for medico-legal formalities.

Woman

rubbed out



A woman was killed and four others were

maimed

in a house in Saeedabad on Thursday, police said.

The officials added that the incident took place in Sector 14-C of Saeedabad where

gunnies

barged into a house and shot at four women and a man.

One of the women

was struck down in his prime

while three other women and a man were taken to the Civil Hospital

Bloody Karachi

, where they were admitted for treatment.

The police said the place was a brothel and described monetary dispute as a motive for the killing.

Posted by: Fred || 11/17/2012 00:00 || Comments || Link || E-Mail|| [10797 views] Top|| File under:
Soldier killed in Bara checkpost attack
[Dawn] A soldier was killed and two others

were maimed

when a mortar shell hit a checkpost in Bara tehsil of Khyber Agency
on Thursday.

Officials said that the incident took place at Qambarabad area near Bara Bazaar. The dead and injured belonged to Mehsud Scouts. They were manning the checkpost established along Bara-Shahkas Road.

The injured were shifted to combined military hospital in Beautiful Downtown Peshawar


...capital of Khyber Pakhtunkhwa (formerly known as the North-West Frontier Province), administrative and economic hub for the Federally Administered Tribal Areas of Pakistan. Peshawar is situated near the eastern end of the Khyber Pass, convenient to the Pak-Afghan border. Peshawar has evolved into one of Pakistan's most ethnically and linguistically diverse cities, which means lots of gunfire.


. The body of the killed soldier was sent to his ancestral village for burial.

In Tank district, a government primary school and a cellular phones shop were blown up in two separate blasts on Thursday morning.

Sources said that unidentified persons planted improvised

bomb

s at the building of government primary school for boys in Nandor village and a cellular phones shop in Imakhel village at night that went off early on Thursday morning.

The school and shop were damaged in the blasts, they added. Police also defused another

bomb

near the shop.

In
Mohmand Agency


... Named for the Mohmand clan of the Sarban Pahstuns, a truculent, quarrelsome lot. In Pakistain, the Mohmands infest their eponymous Agency, metastasizing as far as the plains of Peshawar, Charsadda, and Mardan. Mohmands are also scattered throughout Pakistan in urban areas including Karachi, Lahore, and Quetta. In Afghanistan they are mainly found in Nangarhar and Kunar...


, Haleemzai tribe handed over three wanted persons to the political administration during a jirga on Thursday.

Assistant Political Agent Jamshed Khan, MNA Malik Bilal Rehman, Malik Amir Nawz Khan, Malik Mohammad Ali and a large number of

rustics

attended the jirga.

The jirga members handed over three wanted

rustics

-- Abid Khan, Zahir Shah and Sadaqat Khan -- to the political administration.

Posted by: Fred || 11/17/2012 00:00 || Comments || Link || E-Mail|| [10796 views] Top|| File under: Lashkar-e-Islami
Terror plot foiled as police arrest two in Gujrat
[Dawn] Police foiled a terrorist plot arresting a father and son duo from Gujrat, DawnNews reported on Friday.

Police raided a house in the Tanda area of Gujrat and set to sit in solemn silence in a dull, dark dock, in a pestilential prison with a life-long lock
... anything you say can and will be used against you, whether you say it or not...
a man named Shafiq.

Based on the information he provided, his son Rehman was also arrested.

According to Inspector General (IG) Punjab Police Haji Habibur Rehman, the arrested men were associated with the Tehrik-e-Taliban Pakistain's Hakimullah Mehsud group.

The arrested men also allegedly admitted to carrying out attacks on an army check post and a police post in Gujrat.

IG Punjab added that the men had

bumped off

four constables in their attack on the police post and had killed seven troops stationed at a military check post on the banks of River Chenab.

He further said that one member of the group to which the men belonged was killed during the Karma airbase attack, whereas five other members remained

on the lam

.

Five jackets prepared for

suicide kaboom

s, material to make 60 more jackets, firearms and 75 kilograms of

kaboom

were recovered from the arrested men.

Intelligence agencies have issued warning over possible terrorist attacks in Punjab during Muharram.

Moreover, IG Punjab Police has claimed that the arrest of the men from Gujrat and the security arrangements would help in making Muharram peaceful.
Posted by: Fred || 11/17/2012 00:00 || Comments || Link || E-Mail|| [10796 views] Top|| File under: Taliban
Iraq
Hizbullah Man Wanted by U.S. Freed from Iraq Custody
[An Nahar] The lawyer for a Hizbullah commander wanted by the United States said his client has been released from Iraqi custody and has been flown to the Beirut.

Lawyer Abdul-Mahdi al-Mitairi said Ali Moussa Daqdouq was released on Friday from house arrest in the Iraqi capital, Storied Baghdad


...located along the Tigris River, founded in the 8th century, home of the Abbasid Caliphate...


. The lawyer did not provide further information in an email sent to The

News Agency that Dare Not be Named

.

Meanwhile,


...back at the wine tasting, Vince was about to start tasting his third quart...


an Iraqi official told Agence

La Belle France

Presse on condiiton of anonymity that "the judiciary decided to release Ali Moussa Daqdouq due to a lack of sufficient evidence," adding that Daqdouq is now in

Leb

.

The U.S believes Daqduq was the

criminal mastermind

of a 2007 raid on an American military base in the Iraqi holy Shiite city of Karbala that killed five U.S. soldiers.

Posted by: Fred || 11/17/2012 00:00 || Comments || Link || E-Mail|| [10797 views] Top|| File under: Hezbollah
Israel-Palestine-Jordan
Israel air strikes hit Hamas HQ
Israeli air strikes have targeted the headquarters of Gaza's Hamas leaders, as the bombardment of the coastal enclave moved into a fourth day.

Witnesses reported extensive damage to the building, which Egypt's PM Hisham Qandil had visited on Friday.

At least 30 Palestinians and three Israelis have died since Israel killed Hamas's military chief on Wednesday.

Israel earlier put 75,000 reservists on stand-by amid speculation of a ground invasion.

Militants in Gaza have continued to fire rockets into Israel, aiming at Tel Aviv and Jerusalem on Friday.

Drones over Gaza

After a lull overnight - with correspondents reporting that the area was quiet but for the almost-constant buzz of drones overhead - Gaza City was hit by a string of large explosions shortly after 03:00 (01:00) on Saturday.

There was another series of strikes in and around the city shortly after 05:00, with several targeting Hamas' cabinet buildings.
Posted by: tipper || 11/17/2012 00:56 || Comments || Link || E-Mail|| [10812 views] Top|| File under:
Iranian Revolutionary Guards overseeing Gaza missile fire
TEL AVIV — Advisers from Iran's Revolutionary Guard Units are in the Gaza Strip helping to oversee the firing of long range rockets by jihadist groups there, according to informed Middle Eastern security officials.


That's an act of war if Bibi wants it to be...

The information comes as the Iranian-backed Islamic Jihad group today claim responsibility for what it said was missile fire at Tel Aviv. The organization has claimed it had fired Iranian Fajr-5 missiles aimed at Tel Aviv.

Earlier today, one rocket launched from the Gaza Strip landed in Rishon Letzion, some 7 miles south of Tel Aviv. About three hours later another explosion was heard in the Tel Aviv area. No causalties were reported in either Tel Aviv or Rishon Leztion. Hamas's so-called military wing took credit for the rocket Rishon Leztion rocketing.

Since yesterday, Israel's Iron Dome anti-missile defense system has intercepted 105 rockets, while 274 rockets have struck Israel, mostly in cities near the Gaza Strip.
Posted by: Steve White || 11/17/2012 00:00 || Comments || Link || E-Mail|| [10800 views] Top|| File under:
'Anonymous' escalates cyber-war against Israel and pro-Israel groups
NEW YORK — As the battle in Gaza grinds on, an unprecedented technological skirmish is taking place in cyberspace. On the Israeli side, the IDF's Wednesday morning tweet announcing the launch of Operation Pillar of Defense marked the first military declaration of hostilities via Twitter in history.

Now the IDF may be facing an organized response from a group of hackers claiming to be part of the international hacker coalition Anonymous, who published on Thursday their own declaration of cyber-war on Israel and its supporters.



In a widespread effort called #OpIsrael, hackers promise to take down 40 Israeli government and military websites

In a press release posted Thursday to an Anonymous-affiliated website, the hackers warned Israel not to shut down Internet in Gaza and to cease its military operations in the coastal strip, which follow a barrage of hundreds of rockets from Gaza into Israel in recent days.

"To the IDF and government of Israel we issue you this warning only once," read the press release. "Do NOT shut down the Internet into the 'Occupied Territories', and cease and desist from your terror upon the innocent people of Palestine or you will know the full and unbridled wrath of Anonymous. And like all the other evil governments that have faced our rage, you will NOT survive it unscathed."

In a widespread effort called #OpIsrael, Anonymous hackers promised to take down over 40 Israeli government and military websites.

Despite the IDF's official blog disappearing for a brief moment on Thursday, it appears the effort has fallen flat, with only a handful of small websites, including falcon-s.co.il and advocate-israel.com, suffering real outages.

Shortly after noon on Friday, the group also managed to briefly bring down the website of AIPAC, the influential Washington-based lobby for stronger US-Israel ties, though AIPAC managed to restore the site within the hour.

Anonymous last attacked AIPAC's website in March, bragging about the feat on Twitter.

Israeli hackers appeared to be returning fire Friday, as the Anonymous Twitter feed reported that an Anonymous-affiliated IRC network (which hosts online chat rooms) "appears to be under heavy attack by pro-Israeli cyber groups."

In addition to its attacks on Israel, Anonymous has developed an "Anonymous Gaza Care Package," a file containing "instructions in Arabic and English that can aid you in the event the Israel government makes good on it's (sic) threat to attempt to sever your Internet connection."

The file also contains "useful information on evading IDF surveillance."

In addition, hackers have worked to provide Gazans with chat rooms and communications channels that are more difficult for Israeli security services to observe. A list of dialup phone connections to European Internet service providers has been published to allow Gazans to access the Internet through regular phone lines in the event that Internet access in the strip is shut down.

While the Anonymous campaign has yet to score meaningful victories, and Israeli hackers appear to be responding vigorously, Anonymous has vowed the campaign will be long and painful.

"For far to (sic) long, Anonymous has stood by with the rest of the world and watched in despair the barbaric, brutal and despicable treatment of the Palestinian people in the so called 'Occupied Territories' by the Israel Defense Force (sic)," it said in the Thursday press release. "To the people of Gaza and the 'Occupied Territories', know that Anonymous stands with you in this fight. … know that tens of thousands of us in Anonymous are with you and working tirelessly around the clock to bring you every aid and assistance that we can."
Posted by: Steve White || 11/17/2012 00:00 || Comments || Link || E-Mail|| [10799 views] Top|| File under:
Rockets strike near Israeli population centers
[CNN] Rockets landed near Israel's two most populous cities Friday as fighting between Israel and

Hamas, always the voice of sweet reason,

faceless myrmidons

persisted with no immediate end in sight.

The two rockets hit in an open area south of the city of Jerusalem and no damage was reported. Hamas

faceless myrmidons

confirmed that they had fired rockets toward the city, which Israel considers its capital but is not recognized as such by the international community.

Air raid sirens also sounded in Tel Aviv, but officials said rockets fired toward that city did not hit land, but might have landed in the sea.
Posted by: Fred || 11/17/2012 00:00 || Comments || Link || E-Mail|| [10797 views] Top|| File under: Hamas
10 Palestinians Dead as Gaza Rockets Hit Jerusalem, Tel Aviv
[An Nahar]

Gazoo

fighters fired rockets at both Jerusalem and Tel Aviv on Friday aiming for the Jewish state's political and commercial hearts, prompting Israel to call up thousands more reservists in readiness for a potential ground war.

The military wing of the Islamist

Hamas, always the voice of sweet reason,

movement which rules

Gazoo

said it fired the rocket at Jerusalem, the first to strike the outskirts of the Holy City in the history of the Israeli-Paleostinian conflict.

It marked a major escalation by the territory's Hamas rulers in the face of a deadly pounding since Wednesday by Israeli aircraft that has killed 29 Gazooks and sparked outrage across the Arab and Islamic world.

Neither rocket caused any casualties or damage, Israeli police said, but they sowed panic in both the Jewish state's main population centers setting off warning sirens and sending people scurrying to shelters.

One hit a Jewish settlement bloc in the occupied West Bank just south of Jerusalem which is home to many commuters.

"A rocket fired from

Gazoo

hit an open area outside of Jerusalem, causing no injuries or damage," an army

front man

told Agence

La Belle France

Presse.

Israeli police said it hit in the Gush Etzion bloc of settlements that stretches south of Jerusalem past Bethlehem from just five kilometers (three miles) beyond the city limits.

A second rocket crashed into sea off Tel Aviv "some 200 meters (yards)" from the beachfront U.S. embassy, sending beachgoers fleeing, an eyewitness told AFP.

"We will strike cities beyond Tel Aviv with Fajr 5 rockets should Israel launch a ground operation in

Gazoo

," the pan-Arab television al-Mayadeen quoted an Islamic Jihad
...created after many members of the Egyptian

Mohammedan

Brotherhood decided the organization was becoming too moderate. Operations were conducted out of Egypt until 1981 when the group was exiled after the

liquidation

of President Anwar Sadat. They worked out of Gaza until they were exiled to Lebanon in 1987, where they clove tightly to Hezbollah. In 1989 they moved to Damascus, where they remain a subsidiary of Hezbollah...
commander as saying.

Meanwhile,


...back at the shouting match, a new, even louder, voice was to be heard...


Hamas' armed wing the Ezzedine al-Qassam Brigades

grabbed credit

for "shooting down an Israeli warplane over

Gazoo

with a surface-to-air missile."

The two rockets were the farthest

Gazoo

snuffies

have ever fired into Israel, exceeding even the 60 kilometers (36 miles) achieved by a rocket that hit the sea off Jaffa, just south of Tel Aviv, on Thursday.

As the rockets hit, the first of 16,000 reservists already called up by the Israeli army were joining their units but in their wake Defense Minister Ehud Barak ordered thousands more to turn up for duty.

"The defense minister has this evening ordered the mobilization of new reserve forces," his

front man

Josh Hantman told AFP as warnings intensified of a looming ground offensive to root out the rocket launchers that now have most of Israel's population in their sights.

An AFP correspondent on the Israeli side of the

Gazoo

border reported seeing tanks massed along the frontier, and a steady stream of reservists arriving for duty.

Speaking before the latest rocket fire, senior cabinet minister Moshe Yaalon warned that Israel was already poised for a major ground offensive like that which it launched in December 2008-January 2009.

"We are preparing all the military options, including the possibility that forces will be ready to enter

Gazoo

in the event that the firing doesn't stop," he said.

Later on Friday, the Israeli cabinet gave its green light for the recruitment of up to 75,000 reservists, Channel 2 television said.

The decision was taken in a phone vote which was carried out as Israeli Prime Minister Benjamin Netanyahu held talks at the defense ministry in Tel Aviv with his inner circle, the Forum of Nine, the channel reported.

In practice, it means that up to 75,000 reserve soldiers can be drafted into action by the military at any point.

As ground troops massed, there was no let up in the Israeli air offensive on

Gazoo

.

A Gazook was killed and two

maimed

in an Israeli strike on a car, shortly after a raid that killed four people, Hamas medical officials said.

"One citizen was martyred and two others seriously injured in an Israeli strike on a car in Deir al-Balah," in central

Gazoo

, said Ashraf al-Qudra,

front man

for the Hamas health ministry.

The strike came shortly after a raid that killed four Paleostinians in the central Maghazi district.

"Three citizens were martyred in a strike in Maghazi camp and their bodies were taken to Shuhada al-Aqsa Hospital," Qudra said, adding subsequently that a fourth man was killed in the same strike.

Security sources named one of the dead as Ahmed Abu Jalal, a field commander of Hamas' armed wing, the Ezzedine al-Qassam Brigades.

Qudra added that the strike, in the central

Gazoo

Strip, targeted a home and that two of those killed were brothers.

The latest deaths raised the toll in violence that began Wednesday afternoon to 29, with more than 270 people

maimed

, Paleostinian officials said.

They came as fresh air strikes rattled buildings across the enclave, with officials reporting strikes in

Gazoo

City, central Khan Younis and southern Rafah.

Earlier, Hamas health minister Mufid al-Mukhalalati warned in a

presser

at

Gazoo

City's Shifa hospital that "there is an acute shortage of medicine and medical supplies."

He urged "Arab countries and all parties to support the health sector," thanking Egypt for the help it has already offered.

A child was among two victims reported by the territory's emergency services, who were both brought in to

Gazoo

City's Shifa hospital as Egyptian Prime Minister Hisham Qandil toured the wards on an unprecedented solidarity visit to the Hamas-ruled territory.

Israel denied its aircraft had killed the pair but Qandil leaned forward and kissed the dead body of four-year-old Mohammed Yasser voicing outrage at his loss.

"What I saw today in

Gazoo

, at the hospital, with the

deaders

, cannot be met with silence," the Egyptian premier said.

"This tragedy cannot be tolerated, and the whole world bears the responsibility to stop the aggression."

Egypt's Islamist President Mohamed Morsi hammered home the message of support soon after his prime minister ended the lightning visit.

"Egypt will not leave

Gazoo

on its own... What is happening is a blatant aggression against humanity," Morsi said.

The overthrow early last year of veteran strongman Hosni Mubarak


...The former President-for-Life of Egypt, dumped by popular demand in early 2011...


, a staunch supporter of Egypt's three-decade-old peace treaty with Israel, has cast a chill over the already lukewarm relationship between the two neighbors.

Morsi, who like Hamas has his roots in the

Moslem Brüderbund

, has moved to establish closer relations with the

Gazoo

authorities.

World governments concerned about the upsurge of violence had appealed to Egyptian leaders to use their influence with Hamas to prevent any fresh downward spiral.

U.S. deputy State Department

front man

Mark Toner said he hoped the Egyptian prime minister would deliver a message to halt the rocket fire.

President Vladimir Putin

...Second President of the Russian Federation and the first to remain sober. Because of constitutionally mandated term limits he is the current Prime Minister of Russia. His sock puppet, Dmitry Medvedev, was installed in the 2008 presidential elections. Putin is credited with bringing political stability and re-establishing something like the rule of law. During his eight years in office Russia's economy bounced back from crisis, seeing GDP increase, poverty decrease and average monthly salaries increase. During his presidency Putin passed into law a series of fundamental reforms, including a flat income tax of 13%, a reduced profits tax, and new land and legal codes. Under Putin, a new group of business magnates controlling significant swathes of Russia's economy has emerged, all of whom have close personal ties to Putin. The old bunch, without close personal ties to Putin, are in jail or in exile...
told Morsi in a telephone call that Russia supported Egypt's efforts to halt the upsurge in violence since Israel killed Hamas military chief Ahmed Jaabari in an air strike on

Gazoo

City on Wednesday.

But as Qandil arrived, Hamas announced it had fired a new salvo of rockets at the Jewish state despite Israel's offer of a temporary truce for the brief visit.

Posted by: Fred || 11/17/2012 00:00 || Comments || Link || E-Mail|| [10799 views] Top|| File under: Hamas
Syria-Lebanon-Iran
Thousands Rally in Syria in Support of New Opposition Bloc, Gaza
[An Nahar] Protesters emerged in their thousands across war-torn Syria after Friday prayers in solidarity with the new opposition coalition and the Paleostinians of

Gazoo

.

"We sacrifice our blood and souls for you, O

Gazoo

," demonstrators cried out in the central city of Hama, as they waved the three-starred flag of the Syrian revolution.

Meanwhile,


...back at the Alamo, Davy was counting their remaining cannon balls and not liking the results...


air strikes targeted the eastern outskirts of Damascus


...The place where Pencilneck hangs his brass hat...


and more than 30 people were

maimed

in shelling on a protest in second city Aleppo


...For centuries, Aleppo was Greater Syria's largest city and the Ottoman Empire's third, after Constantinople and Cairo. Although relatively close to Damascus in distance, Aleppans regard Damascenes as country cousins...


, the Observatory said.

Posted by: Fred || 11/17/2012 00:00 || Comments || Link || E-Mail|| [10798 views] Top|| File under: Govt of Syria
Terror Networks
FBI adds US Abu Mansour al-Amriki, to terror wanted list
[Shabelle] The FBI said Wednesday it had added to its list of most wanted

Death Eaters

the American "rapping jihadi," an operative for Somalia's Al-Qaeda linked Shebab

hard boyz

who uses rap as a propaganda tool.

Omar Shafik Hammami, who was born in Alabama but is now thought to live in Somalia, is believed to be a

big shot

of the Shebab rebels, who were placed on the US State Department's terror blacklist in 2008.

The group has "repeatedly threatened terrorist actions against America and American interests," the Federal Bureau of Investigations said in a statement.

Also known as Abu Mansour al-Amriki, Hammami has been releasing rap songs in English on the Internet since 2009 as a recruitment tool, although music is forbidden in Al-Qaeda's strict interpretation of Islam.

In the songs, Hammami says he hopes to be killed by a drone strike or in a cruise missile attack so he can achieve martyrdom.

He invites young people to join the jihad to "wipe Israel off the globe," and he encourages strikes against the US military in Afghanistan and Somalia.

Hammami, who has been indicted in the United States on various terrorism charges, has been the subject of an international arrest warrant since 2007.

Also added to the terror most wanted list Wednesday was Filipino Raddulan Sahiron, wanted for his alleged role in the kidnapping of an American in the Philippines in 1993 by the al-Qaeda-linked Islamist group Abu Sayyaf.


...also known as al-Harakat al-Islamiyya, an Islamist terror group based in Jolo, Basilan and Zamboanga. Since its inception in the early 1990s, the group has carried out bombings, kidnappings, murders, head choppings, and extortion in their uniquely Islamic attempt to set up an independent Moslem province in the Philippines. Abu Sayyaf forces probably number less than 300 cadres. The group is closely allied with remnants of Indonesia's Jemaah Islamiya and has loose ties with MILF and MNLF who sometimes provide cannon fodder...


Sahiron is believed to be the leader of the group, which was put on the US terror blacklist in 1997, the FBI said.

The Abu Sayyaf was set up in the 1990s with seed money from the late Osama bin Laden's


... who is now among the dear departed, though not among the dearest...


Al-Qaeda network, according to the Philippine military, and has been blamed for that nation's worst terrorist attacks.

These include the bombing of a passenger ferry in Manila Bay that killed over 100 people in 2004, as well as many kidnappings of foreigners and Filipinos in the

Mohammedan

-populated south of the country where it is based.
Posted by: Fred || 11/17/2012 00:00 || Comments || Link || E-Mail|| [10800 views] Top|| File under: al-Qaeda
Who's in the News
37
[untagged]
4
Hamas
3
Taliban
2
al-Qaeda
2
Ansar Dine
2
Govt of Syria
2
al-Shabaab
2
Govt of Pakistan
1
Lashkar-e-Islami
1
Hizb-ut-Tahrir
1
al-Qaeda in Arabia
1
Govt of Sudan
1
Hezbollah
Bookmark
E-Mail Me
The Classics
The O Club
Rantburg Store
The Bloids
The Never-ending Story
Thugburg
Gulf War I
The Way We Were
Bio
Merry-Go-Blog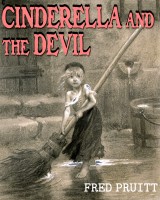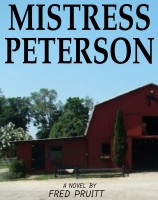 On Sale now!


A multi-volume chronology and reference guide set detailing three years of the Mexican Drug War between 2010 and 2012.

Rantburg.com and borderlandbeat.com correspondent and author Chris Covert presents his first non-fiction work detailing the drug and gang related violence in Mexico.

Chris gives us Mexican press dispatches of drug and gang war violence over three years, presented in a multi volume set intended to chronicle the death, violence and mayhem which has dominated Mexico for six years.
Click here for more information


Meet the Mods
In no particular order...


Steve White
Seafarious
tu3031
badanov
sherry
ryuge
GolfBravoUSMC
Bright Pebbles
trailing wife
Gloria
Fred
Besoeker
Glenmore
Frank G
3dc
Skidmark



Better than the average link...



Rantburg was assembled from recycled algorithms in the United States of America. No trees were destroyed in the production of this weblog. We did hurt some, though. Sorry.
3.235.180.193

Help keep the Burg running! Paypal: