Africa North
Sinai jihadist group urges Egyptians to fight Israel if army won't
On Wednesday, in response to incessant rocket fire from Palestinian terror groups in Gaza, including Hamas, Israel launched Operation Pillar of Defense. The operation began with the targeted killing of Ahmed Jabari, the leader of the Ezzedine al Qassam Brigades, Hamas's military wing.

Since the killing of Jabari, the Israeli Air Force has carried out hundreds of airstrikes throughout the Gaza Strip targeting rocket launch sites, including Fajr 5 missiles; weapons caches; and Hamas's drone program. Meanwhile, terror groups in the Gaza Strip, including Hamas, Palestinian Islamic Jihad, and the Mujahideen Shura Council in the Environs of Jerusalem, have launched hundreds of rockets and mortars from Gaza into Israel.

As of now, the involvement of Sinai-based Salafi-jihadist groups in the current fighting appears to be limited to nonexistent. However, on Nov. 15, al Salafiyya al Jihadiyya released a statement to jihadist forums, titled "Statement by al-Salafiyya al-Jihadiyya in Sinai Regarding the Unjust Zionist Aggression on Gaza." The statement was obtained and translated by the SITE Intelligence Group.

In the statement, the group says that Israel's latest actions are an attempt "to eliminate the spirit of jihad and resistance of the besieged Palestinian people and to convey a message that their jihad is extremely costly and that surrender is the safest solution for them."


Clever Salafis, to understand so completely.

According to the group, "our steadfast Muslim people in honorable Gaza cannot surrender, and the torch of jihad will not be extinguished; rather, instead, it is strengthened by the blood of its heroes and it grows."


"Let's you and him fight."

Later in the statement the group says that Muslims "cannot stand silent" and that they must support their "brothers" in Gaza. The group then asks the Egyptian people: "How come we leave our brothers to be killed and driven homeless when they are within one stone-throw away from us?"

Al Salafiyya al Jihadiyya then urges "the Egyptian people to rise up to support their brothers in Gaza, each with whatever means and persons they can, and to ask the government to take deterrent measures against the unjust aggression." The group also questions why the Egyptian army is not taking more action to help Palestinians in Gaza. "If you cannot defend your brothers and your people in Gaza, at least let those who can do so and do not watch and fight them. So if you do not fight the Jews, [at least] do not be of help to them," the group says.
Posted by: Au Auric || 11/18/2012 00:45 || Comments || Link || [336068 views] Top|| File under:
Fighting mars peace moves in Mali
[Daily Nation (Kenya)] New fighting Friday and a crackdown on women for not wearing veils by Islamist

Orcs and similar vermin

in the Malian city of Timbuktu marred peace moves by two of the groups controlling the desert north who said they were ready for peace talks with Bamako.

A Tuareg warlord said his National Movement for the Liberation of Azawad (MNLA) had launched an "offensive" to retake the key north-central region of Gao from beturbanned fascisti.

"Fighting broke out Friday morning near Ansango between fighters of MNLA and the MUJAO (the Al-Qaeda-linked Movement for Oneness and Jihad in West Africa) as part of an offensive aimed at recapturing the Gao region," Moussa Ag Assarid, a high-ranking member of the group in charge of communication, told AFP.

A Burkina security source said the MUJAO attacked some MNLA fighters and "took a lot of prisoners and two vehicles. There were some dead."

MUJAO had seized control of Gao in June following battles that claimed 35 lives, leaving the MNLA with no city base.

The assertion of an "offensive" to take Gao came the same day as a high-ranking MNLA delegation announced along with Islamist rebel group Ansar Dine that they were prepared to go into peace talks with the government in Bamako.

Posted by: Fred || 11/18/2012 00:00 || Comments || Link || [336065 views] Top|| File under: Ansar Dine
Al-Qaida Sends Reinforcements after Mali Tuareg Attack
[An Nahar] Al-Qaeda's North African branch has sent hundreds of fighters to reinforce its Islamist allies in the tense Gao region of northeastern Mali, witnesses said Saturday, after Tuareg rebels launched a failed offensive a day earlier.

Al-Qaeda in the Islamic Maghreb (AQIM) and its allies initially fought alongside the nomadic Tuareg people's Azawad National Liberation Movement (MNLA) to seize control of Mali's vast desert north in the wake of a March 22 military coup.

But the radical Islamists, whose goals include imposing strict Islamic law, or sharia, soon turned on their more secular Tuareg allies, who are fighting to establish an independent state.

Though the dusty town of Gao and its surroundings were initially under the control of the Tuareg MNLA, the Movement for Oneness and Jihad in West Africa (MUJAO) ousted them at the end of June.

On Friday, the MNLA attacked the Islamist fighters but suffered a heavy defeat that saw about a dozen of their men killed, regional security sources said.

The MNLA said Saturday it had suffered only nine injuries among its fighters while killing more than 20 MUJAO fighters and wounding "several dozen" more.

"We are delighted with this first success," the MNLA said in a statement, as the region remained tense waiting to see if the Tuareg rebels would regroup for a fresh assault.

To prepare for a possible new offensive, AQIM sent about 300 reinforcements from Timbuktu, about 300 kilometers (185 miles) west of Gao, witnesses told AFP.

According to Moussa Salem, an MNLA fighter, "our goal remains to retake Azawad from the hands of AQIM and its allies. We can fall back, but it's only to be able to better push forwards after."

Azawad is the Tuareg name for northern Mali.

MUJAO

front man

Walid Abu Sahraoui said his group would continue to pursue the MNLA across the entire region.

"We are in control of the situation," he said.

Since their defeat at the hands of the radical Islamists on June 27, the Tuaregs have no longer controlled any town in this massive desert region that is larger than Texas and spans two-thirds of Mali's territory.

In the regions under their control, Islamist groups have implemented sharia law and carried out brutal punishments, stoning to death an unmarried couple and amputating hands and feet from accused thieves.

Mali, once considered one of the most stable democracies in West Africa, rapidly imploded after the March coup that overthrew the government of former president Amadou Toumani Toure.

The ensuing power vacuum allowed the Tuareg, who had recently relaunched a decades-old rebellion for independence, to seize the main towns in the north with the help of their then-allies AQIM, MUJAO and Ansar Dine (Defenders of the Faith).

The Economic Community of West African States (ECOWAS) has agreed on a plan to send 3,300 troops into Mali to reclaim the north. The plan must go before the U.N. Security Council by the end of the month.

Mali's neighbor Burkina Faso


...The country in west Africa that they put where Upper Volta used to be. Its capital is Oogadooga, or something like that. Its president is currently Blaise Compaoré, who took office in 1987 and may be in the process of being chased out now...


has meanwhile renewed efforts to find a negotiated solution to the crisis, hosting talks with a delegation of Ansar Dine Islamists who have shown signs of breaking with the hardline jihadism of AQIM and MUJAO.

Ansar Dine and the MNLA jointly announced Friday that they were prepared to hold peace talks with Mali's interim government.

Posted by: Fred || 11/18/2012 00:00 || Comments || Link || [336063 views] Top|| File under: al-Qaeda in North Africa
Arabia
3 Pro-Government Militiamen Killed in Yemen
[Yemen Post] At least three pro-government Islamic fascisti were killed and five others injured after an Al-Qaeda

jacket wallah

went kaboom!"

inside a government office in Yemen's southern province of Abyan
...a governorate of Yemen. The region was a base to the Aden-Abyan Islamic Army terrorist group until it dropped the name and joined al-Qaeda. Its capital is Zinjibar. In March 2011, al-Qaeda in the Arabian Peninsula declared the governate an Islamic Emirate after seizing control of the region. The New York Times fastidiously reported that those in control, while Islamic hard boyz, are not in fact al-Qaeda, but something else that looks, tastes, smells, and acts the same. Yemeni government forces launched an effort to re-establish control of the region when President-for-Life Saleh was tossed and the carnage continues...
on Friday, state media said.

The September 26 website quoted locals in the capital Zinjibar of Abyan as saying the bomber detonated his

boom belt

in the old local government office targeting the members of the pro-government popular resistance committees.

"Three were killed immediately and five others were critically hurt," they said.

Since the Yemeni army launched a US-backed offensive and drove Al-Qaeda

cut-throats

out of their strongholds in Abyan and Shabwa provinces earlier this year,

cut-throats

of AQAP and its offshoot, the Ansar Al-Sharia, have been carrying out sporadic deadly

suicide kaboom

s targeting military and security commanders and pro-government militias.

The bombings have been reported in Abyan and other main cities including the capital Sanaa which saw the deadliest ever

suicide kaboom

s this year.

Today's attack comes as many families of those which were displaced by the battles last year have started to return to their homes and villages in Abyan.

In addition to Al-Qaeda attacks,

kaboom

s of landmines, which were planted by

orc

s, have killed scores of civilians and troops.

Posted by: Fred || 11/18/2012 00:00 || Comments || Link || [336067 views] Top|| File under: al-Qaeda in Arabia
Al-Qaeda suspect captured in Ibb
[Yemen Post] The Yemeni authorities captured during the few past days an Al-Qaeda suspect in the central governorate of Ibb , security sources have affirmed.

The sources told the military-run 26 September that the suspect was captured in the framework of a hunt campaign conducted by security forces against al-Qaeda terrorists.

They spelt out that the suspect fought with Al-Qaeda in Zinjibar and Jaar of Abyan
...a governorate of Yemen. The region was a base to the Aden-Abyan Islamic Army terrorist group until it dropped the name and joined al-Qaeda. Its capital is Zinjibar. In March 2011, al-Qaeda in the Arabian Peninsula declared the governate an Islamic Emirate after seizing control of the region. The New York Times fastidiously reported that those in control, while Islamic hard boyz, are not in fact al-Qaeda, but something else that looks, tastes, smells, and acts the same. Yemeni government forces launched an effort to re-establish control of the region when President-for-Life Saleh was tossed and the carnage continues...
governorate.

The Yemeni authorities had tossed in the calaboose
Don't shoot, coppers! I'm comin' out!
a number of Al-Qaeda operatives in different Yemeni areas including the capital Sana'a. Local sources of Abyan said that the Popular Resistance Committees, that backed the offensive of the Yemeni army in Abyan and other southern governorates, are conducting a hunt campaign against Al-Qaeda

beturbanned goons

in the wake of targeting its leaders.

In response to attacks carried out by Al-Qaeda against leaders and fighters of the Popular Resistance Committees, the fighters pledged to continue fighting Al-Qaeda

beturbanned goons

until eliminating them completely.Al-Qaeda restored to use other tactics as it assassinated a number of Yemeni military commanders and officers, and carried out

suicide kaboom

s against military and security compounds in the capital Sana'a and other cities.After the Yemeni government announced its victory in early June, al-Qaeda carried out a

suicide kaboom

various governorates and killed the commander of Yemen's southern military region, Salem Qatan.

The Yemeni authorities had stated that they would continue the battle against Al-Qaeda

beturbanned goons

and that the government will deal with them as citizens in case they were persuaded to abandon violence.


Posted by: Fred || 11/18/2012 00:00 || Comments || Link || [336070 views] Top|| File under: al-Qaeda in Arabia
Caribbean-Latin America
4 bad guys die in Zacatecas state

For a map, click here. For a map of Zacatecas state, click here

By Chris Covert
Rantburg.com

A total of four armed suspects were killed in an armed encounter in Zacatecas state Friday afternoon, according on Mexican news accounts.

A news item posted on the website of NTR Zacatecas news daily said that an army patrol from the Mexican 53rd Infantry Battalion, 11th Military Zone was on patrol between General Joaquin Amaro and Tabasco municipalities on Mexico Federal Highway 54 when the gunfight took place.

According to the article armed suspects attempted to spring an ambush on the road patrol, when army counterfire ended the encounter. Presumably more than the four dead had participated in the battle, as no detentions were reported.

Soldiers seized seven rifles, one grenade launcher, an undisclosed quantity of ammunition and two vehicles following the conclusion of the gunfight.

The NTR Zacatecas report also mentioned a news release by the Mexican Secretaria de Defensa Nacional (SEDENA) saying the army had plans to reinforce operations in the northern municipalities of the state, especially around those areas that border Durango state to the northwest and Coahuila state to the north.

SEDENA is the controlling agency for the Mexican Army.

The announcement appears to run counter to an announcement earlier last month that Seguro Laguna, the massive security operation concentrated in the La Laguna area in eastern Coahuila and western Durango state, would end November 30th, the day before the inauguration of president-elect Enrique Pena Nieto.

El Universal news daily in a dispatch posted on its website late Friday night, however, said that the new redeployments are intended to protect Mexican families during holiday travel, which means the new deployments are likely temporary. The road between Fresnillo municipality in Zacatecas and Durango city in Durango, Mexico Federal Highway 45, is one of the most dangerous to travel because of instances of highway robbery in the past.

Seguro Laguna began a year ago as an effort of federal and state security forces to create a severe choke point at a major intersection of federal highways used by organized crime to bring product and shooters to the northern border areas of Mexico, especially in Tamaulipas state.

The latest information is that SEDENA maintains at least three rifle battalions in Zacatecas state. Several rifle company sized bases were opened in 2012.

Chris Covert writes Mexican Drug War and national political news for Rantburg.com
Posted by: badanov || 11/18/2012 00:00 || Comments || Link || [336064 views] Top|| File under:
India-Pakistan
Army man shot dead in Garden
[Dawn] Pakistain Army soldier was

bumped off

and two others were

maimed

when some unidentified

gunnies

opened fire on them at a roadside restaurant near the Fountain intersection within the remit of the Garden

cop shoppe

on Friday, police said.

They added that 26-year-old Abdul Qayyum Baloch, 19-year-old Shahzaib Baloch and 20-year-old Mohammad Asif Baloch came under the gun attack. They were taken to the Civil Hospital Bloody Karachi


...formerly the capital of Pakistain, now merely its most important port and financial center. It may be the largest city in the world, with a population of 18 million, most of whom hate each other and many of whom are armed and dangerous...


where Abdul Qayyum died during treatment.

The victim's brother, Aziz Murad Baloch, told the police that Qayyum was a soldier in Pakistain Army and posted in Sibi in Balochistan



...the Pak province bordering Kandahar and Uruzgun provinces in Afghanistan and Sistan Baluchistan in Iran. Its native Baloch propulation is being displaced by Pashtuns and Punjabis and they aren't happy about it...


He was a resident of a suburban area near Quetta and was on a visit to

Bloody Karachi

to meet his relatives living in an Old Golimar area.

The victim arrived in the city on Friday morning and went to Garden West to meet his relatives.

He was sitting with some friends at the restaurant where the incident took place, the police added.

Posted by: Fred || 11/18/2012 00:00 || Comments || Link || [336067 views] Top|| File under:
Two bombs defused in Peshawar
[Dawn] Police foiled on Friday possible sabotage attempts by defusing two bombs at Frontier Road near Aziz Market area in suburbs of Beautiful Downtown Peshawar


...capital of Khyber Pakhtunkhwa (formerly known as the North-West Frontier Province), administrative and economic hub for the Federally Administered Tribal Areas of Pakistan. Peshawar is situated near the eastern end of the Khyber Pass, convenient to the Pak-Afghan border. Peshawar has evolved into one of Pakistan's most ethnically and linguistically diverse cities, which means lots of gunfire.


. While a bomb went off on the same road targeting police, however, no one was hurt.

An official of rural police said three bombs had been planted at different places along the Frontier Road and the actual target seemed to be police. He said two of the bombs were successfully defused, while one of the improvised

bomb

s

exploded

by the suspected

cut-throats

with remote control. However,


there's no worse danger than telling a mother her baby is ugly...


the police escaped unhurt."We timely got the information about presence of the bombs and called the personnel of Bomb Disposal Unit, who after hectic efforts defused the bombs.

Meanwhile,


...back at the laboratory the fumes had dispersed, to reveal an ominous sight...


the Friday prayers were offered in the cantonment and city areas under tight security where the police remained on alert and carried out body search of the people at gates of the mosques.

The police in the city areas also continued checking people in the most sensitive areas closed to
Posted by: Fred || 11/18/2012 00:00 || Comments || Link || [336079 views] Top|| File under: TTP
Iraq
Iraq car bomb kills seven pilgrims, including Pakistanis
[Dawn] At least seven Shia

Mohammedan

pilgrims from Iran and Pakistain were killed in Iraq on Saturday when a

car boom

went off by a restaurant in a city north of the capital, police and hospital sources said.

The attack took place a few days into the holy month of Ashura, which is of special significance to Shia

Mohammedan

s, who are targeted by al Qaeda's Iraqi affiliate and other radical Islamic

Death Eater

s.

Police said a parked car blew up near a restaurant on the outskirts of Balad, 80 km north of Storied Baghdad


...located along the Tigris River, founded in the 8th century, home of the Abbasid Caliphate...


, killing the pilgrims, who were travelling back to the capital from Samarra.

A further 25 people were

maimed

in the blast, medics said.

Posted by: Fred || 11/18/2012 00:00 || Comments || Link || [336070 views] Top|| File under: al-Qaeda in Iraq
Israel-Palestine-Jordan
Israel Smokes Head of Gaza Rocket Launching Ops, Yehia Bia
HT to Gateway Pundit
The Israeli army says it has killed a senior Hamas operative in Gaza who was responsible for the movement's rocket operations.

An army spokesman identified the Palestinian as Yehia Bia, who was killed in one of the northern neighbourhoods of Gaza City that experienced the brunt of Israeli attacks on Sunday.

"We can confirm a direct hit," the army spokesman said by telephone.


"he was like 'oh shit!'"


Deputy Prime Minister Moshe Yaalon said Bia was "the commander of the (Hamas) rocket units" whom the Israeli forces had "intercepted and killed".

The Israeli army said that 544 rockets had struck various parts of Israel since hostilities between the two sides intensified on Wednesday with the killing of the Hamas movement's military leader in Gaza.
Posted by: Frank G || 11/18/2012 12:20 || Comments || Link || [336090 views] Top|| File under:
Hamas PM Ismail Haniyeh runs to El Arish, leaves peasants to fight
Israel launches fresh, major air-sea attack in Gaza after Hamas spurns ceasefire

[DEBKAfile] Israeli air and naval forces launched heavy assaults in Gaza before dawn Sunday, Nov. 18 -- Day 5 of the IDF's Gaza operation - after daylong bargaining Saturday among Washington, Jerusalem, Cairo and Gaza, failed to produce an Israel-Hamas truce accord. When Egyptian and Turkish middlemen suggested a ceasefire was close, Israel accused them of pushing Hamas's terms which were fashioned to present the Palestinian radicals as the victor in the contest. The trio leading the Israeli war, Prime Minister Binyamin Netanyahu, Defense Minister Ehud Barak and Foreign Minister Avigdor Lieberman, countered by intensifying the IDF's Gaza offensive -- though not as yet sending ground troops in.

A Western source said it would take some days to determine if a ceasefire was feasible.


And in the meantime Israel will continue hitting Gaza targets, by way of encouragement and clearing the decks for the next stage of things -- probably Hizb'allah, though that lot are staying very, very quiet in the hope of not being noticed again.

Egyptian intelligence meanwhile smuggled Hamas Prime Minister Islmail Haniyeh out of Gaza and over to El Arish in northern Sinai in the convoy of visiting Tunisian Foreign Minister Rafiq Abdessalem when he departed Gaza Saturday, debkafile reports.

Was he wearing a burqa? That's the usual costume for such adventures.

Friday night, Israel bombers struck government headquarters in Gaza City.

Egyptian President Mohamed Morsi decided that Haniyeh must be continuously available at the end of a phone to lead the Hamas side in the ceasefire negotiations. This was not possible so long as the Hamas prime minister remained in Gaza. All of Hamas leaders have gone to ground for fear of targeted assassination by Israel. They have switched off their phones and electronic communications to avoid giving away their locations to Israeli surveillance. Haniyeh was even afraid to communicate with Cairo through the Egyptian military mission in Gaza.


They see you when you're sleeping,
They know when you're awake,
They know if you've been bad or good...

In these circumstances, Morsi and Erdogan's were prevented from get their ceasefire mediation bid off the ground. Moving Haniyeh to El Arish put a Hamas negotiator in place to lead the give-and-take for a truce. Our sources have not discovered if he is still there or has moved back to Gaza.

The Turkish prime minister brought a secret passenger in the plane bringing him to Cairo Saturday. He is Saleh Aruri, formerly of the Hamas military wing. Aruri had spent 15 years in an Israeli prison for terrorism and murder until he was released on Oct. 18, 2011 in the prisoner exchange for the Israeli soldier Gilead Shalit on condition he went into exile.

Turkey granted him asylum and its intelligence agency MIT gave him free rein to set up an operational command in Istanbul for Hamas terrorist networks on the West Bank.

On arrival in Cairo, the Turkish prime minister put Aruri in charge of the contacts with Haniyeh.

At a news conference in Cairo Saturday night, the Egyptian president and Turkish prime minister reported "some indications that there could be a ceasefire soon" although "there were still no guarantees."

The guarantees issue has become a pivotal bargaining point.

Israel, backed by the United States, insists that a ceasefire be signed between the US, Egypt, Turkey and Israel, and exclude Hamas, which would be bound by a separate agreement with Cairo.

Netanyahu, Barak and Lieberman are asking the United States to act as guarantor for a ceasefire. Erdogan has countered by inviting Russian President Vladimir Putin to join US President Barack Obama as victor.

Hamas has rejected all of Israel's terms.

During the night, Israel denied reports circulating in Cairo that an Israeli negotiator was heading for the Egyptian capital to get down to the specifics of an emerging truce deal. The three Israeli war leaders decided not to fall into the trap laid by Morsi and Erdogan. Instead, they told the IDF to press ahead with the operation until its objectives were attained -- hence the launching of a fresh air and sea assault before daybreak Sunday.

OC Southern Command, Maj. Gen. Tal Rousso defined those objectives to reporters Saturday night as "eliminating the war arsenals of Hamas and terrorist organizations and restoring peace and normality to the population of southern Israel."

The ground operation is meanwhile delayed, in accordance with Netanyahu's promise to President Obama in their conversation early Saturday, that a full-scale ground invasion would not go forward so long as there was a chance of a ceasefire - unless there was escalation from Hamas or a strike that caused significant casualties.

A western source in Cairo familiar with the truce negotiations reported that Obama has not yet decided whether he wants to be directly involved in any ceasefire deal, which in any case has not reached the concluding stage. "The cake dough is still being kneaded and not yet ready to for the oven," he said.


A deep and profound statement, to be sure.
Posted by: Water Modem || 11/18/2012 00:00 || Comments || Link || [336072 views] Top|| File under:
Israeli air strikes pound Gaza as death toll hits 38
[Dawn] An Israeli air strike on Rafah in southern

Gazoo

killed four people on Saturday, Paleostinian medics said, raising the overall

corpse count

from the aerial campaign to 38.

The attack came as the Tunisian foreign minister crossed into southern

Gazoo

through the Rafah border crossing with Egypt.

It followed hot on the heels of other strikes elsewhere in the city which killed one, and a raid on a refugee camp in central

Gazoo

which killed another three, medics said.

"Four people were killed in a third raid on Rafah that targeted a group of citizens in the Zuhur neighbourhood," said Adham Abu Selmiya,

front man

for

Gazoo

's

Hamas, always the voice of sweet reason,

-run emergency services.

Meanwhile,


...back at the Council of Boskone, Helmuth had turned a paler shade of blue. Star-A-Star had struck again...


similar air strikes destroyed the cabinet headquarters of

Gazoo

's Hamas rulers.

"The IDF (army) has targeted Ismail Haniya's headquarters in

Gazoo

," an Israeli army

front man

told AFP, referring to the Hamas prime minister.

Haniya's government said four "barbaric Israeli" strikes "completely destroyed" its headquarters and that neighbouring houses were damaged.

Witnesses said the damage was extensive but there were no reports of casualties.

The latest strikes raised the overall

corpse count

in

Gazoo

to 38 as a relentless Israeli air campaign against

Gazoo

faceless myrmidons

entered its fourth straight day.

The identities of the four killed in the latest Rafah strike were not immediately clear.

Earlier, medics said three people had been killed in Maghazi refugee camp in central

Gazoo

and another man had died in a raid on Tel al-Sultan neighbourhood in Rafah.

"Three men died in an Israeli air strike on Maghazi camp in central

Gazoo

,"said emergency services

front man

Adham Abu Selmiya.

Paleostinian security sources told AFP that all four were Hamas

orc

s.

They named the three who died in Maghazi camp as Ali Manameh, Hossam Abdel Jawad and Assaf Gharwish, while the man who died in Rafah was Mukhlis Adwan.

Posted by: Fred || 11/18/2012 00:00 || Comments || Link || [336103 views] Top|| File under: Hamas
Southeast Asia
Motorcycle bomb kills one, wounds 33 in southern Thailand
A motorcycle bomb attack in Yala province killed a woman and wounded 33 other people yesterday morning. The blast, which appeared to target a passing military patrol, occured in front of a store on Siroros Road.

Security forces rushed to the scene, where they found dozens injured and a commercial building on fire. It took emergency workers over an hour to contain the blaze. The wounded were carried out and taken to nearby hospitals.

About twenty meters from the burning building was the wrecked military pickup truck which had been carrying the army patrol. On its hood was a motorcycle with the body of a woman on top of it. Police believe the woman was hit and killed by the truck, which had been thrown across the street by the force of the blast.

The twisted frame of another motorcycle was also found across the street. Police think that is the wreckage of the vehicle used in the attack. It had been learned that the motorcycle was reported stolen two months ago.

Investigators said the bomb went off as the patroling pickup truck was passing by. Five soldiers in the truck were injured, with two in critical condition. 28 civilians were also hurt, and five commercial buildings and several cars were damaged.

Police said a suspect in the bombing was captured by a nearby closed-circuit TV camera, and are reviewing the footage to track the suspect down.

Pornsak Leelakriengsak, who runs an automotive parts shop that was damaged in the explosion, said he wanted the government to compensate him for the damage as quickly as possible. He said, "I was almost killed. As soon as the bomb exploded, I ran out of the house through the back door."

Meanwhile, a defense volunteer was gunned down and another wounded in Pattani province at about 5:45 p.m. yesterday. Investigators said the two were shot by a group of about six men riding in a pickup truck. The pair had been sitting in front of a gas station in Kapho district when the men opened fire at them.
Posted by: ryuge || 11/18/2012 06:00 || Comments || Link || [336079 views] Top|| File under: Thai Insurgency
Who's in the News
38
[untagged]
4
Arab Spring
2
Hamas
2
al-Qaeda in Arabia
1
Ansar Dine
1
Govt of Iran
1
Govt of Pakistan
1
Govt of Sudan
1
Hezbollah
1
Jamaat-e-Islami
1
Lashkar e-Taiba
1
Salafists
1
Thai Insurgency
1
TTP
1
al-Qaeda
1
al-Qaeda in Iraq
1
al-Qaeda in North Africa
Bookmark
E-Mail Me
The Classics
The O Club
Rantburg Store
The Bloids
The Never-ending Story
Thugburg
Gulf War I
The Way We Were
Bio
Merry-Go-Blog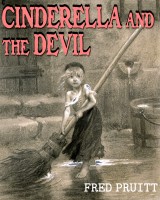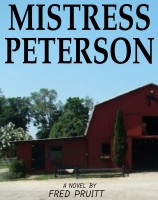 On Sale now!


A multi-volume chronology and reference guide set detailing three years of the Mexican Drug War between 2010 and 2012.

Rantburg.com and borderlandbeat.com correspondent and author Chris Covert presents his first non-fiction work detailing the drug and gang related violence in Mexico.

Chris gives us Mexican press dispatches of drug and gang war violence over three years, presented in a multi volume set intended to chronicle the death, violence and mayhem which has dominated Mexico for six years.
Click here for more information


Meet the Mods
In no particular order...


Steve White
Seafarious
tu3031
badanov
sherry
ryuge
GolfBravoUSMC
Bright Pebbles
trailing wife
Gloria
Fred
Besoeker
Glenmore
Frank G
3dc
Skidmark



Better than the average link...



Rantburg was assembled from recycled algorithms in the United States of America. No trees were destroyed in the production of this weblog. We did hurt some, though. Sorry.
44.197.101.251

Help keep the Burg running! Paypal: