Afghanistan
Afghanistan mine kills 10 girls
At least 10 young girls have been killed and two others injured in a landmine explosion in eastern Afghanistan, officials say.

A spokesman for the governor of Nangarhar province said the girls were collecting firewood when one of them hit the mine with an axe.

Most of those killed were aged between nine and 11, officials said.

Unexploded mines dating from decades of conflict in Afghanistan are still commonly found in rural areas.

The incident reportedly took place near Dawlatzai village, in the Chaperhar district of Nangarhar.

The two injured girls were in critical condition in hospital, one official said
Posted by: tipper || 12/17/2012 01:42 || Comments || Link || E-Mail|| [336076 views] Top|| File under:
Africa Horn
Fear and tension are high in Ufurow district in south west Somalia.
[Shabelle] Reports from the district of Ufurow, which is part of Bay region in south west Somalia, say that tension between Somali government forces backed by Æthiopian forces and

snuffies

from Alshabab is running high in that area.

Ufurow was under the control of Al shabab but Somali government accompanied by Æthiopian forces entered that district yesterday though they withdrew from it later in the day.

Residents in the small town of Ufurow, who spoke to Shabelle on the phone, say that there is a military build-up of both sides around the town though the situation is relatively calm now.

Meanwhile,


...back at the pound, the lost dog backed into the corner and showed its teeth. Really big teeth...


residents have begun to flee from the town in fear of possible battle between Alshabab and Somali government inside the small town.

Al shabab, which was controlling much south and central Somalia, has now become a diminishing force after Somali government backed by forces from the African union mission and from neighboring countries militarily pushed the group out of major urban areas in south and central Somalia.

The group now uses

suicide kaboom

s and targeted

liquidation

s against all those opposing its violent ideology.
Posted by: Fred || 12/17/2012 00:00 || Comments || Link || E-Mail|| [336063 views] Top|| File under: al-Shabaab
Banana Export Company launched in Mogadishu
[Shabelle] in a further sign of return of hope and booming trade in a city not long time dubbed the world´s most dangerous city, a banana export company has been launched in Mogadishu Somalia´s capital city today.

The founders of the new company, Fruit Som say that their plan is to be an umbrella for all Somali farmers so that it can export Somalia´s banana to the outside world.

Sheikh Osman, chairman of Fruit Som company who spoke at the launching ceremony of the company said that the company would bring all Somali farmers particularly those who grow banana under one umbrella.

Shiekh Ali Wajis, who is a member of the group founding this new company also spoke there, telling Somalia lacked such business activity for a long time.

Somalia grows one of the best quality bananas in the world but the production and export of the banana which was earning hard currency for the Somali economy, halted after the descended into wars and lawlessness.
Posted by: Fred || 12/17/2012 00:00 || Comments || Link || E-Mail|| [336064 views] Top|| File under:
Africa North
Sharia enforcers attack Egyptian cafes
Members of the Hazemoun and Ahrar movements attacked people at cafes in Cairo, chanting "Sharia is lifestyle," witnesses said.

Several people were injured during Saturday's attack, including political activists known for frequenting the cafes, witnesses told al-Shorouk newspaper. They said the attackers fired birdshot and launched fireworks.

Hazemoun is comprised of former presidential candidate Hazem Salah Abu Ismail's supporters, and Ahrar is a self-styled vigilante youth group that promotes public virtue, Egypt Independent reported.


Posted by: tipper || 12/17/2012 11:23 || Comments || Link || E-Mail|| [336073 views] Top|| File under:
Fearing Salafist rally, security forces surround Cairo police station
[Al Ahram] Central Security Forces and anti-riot police moved in to secure Dokki Square in Cairo's Dokki district from planned protests by followers of Salafist preacher Hazem Abu-Ismail and a possible protest march on the Dokki Police Station.

Security forces and armoured vehicles surrounded the

cop shoppe

and deployed in adjacent streets following rumours that Abu-Ismail's supporters -- known as 'Hazmoun' -- were planning to march on the

cop shoppe

at 7pm local time.

Abu-Ismail has demanded the dismissal of Interior Minister Ahmed Gamal Eddin after the latter issued a warrant for the arrest of several of the preacher's supporters, who have been accused of Saturday's attack on the liberal Wafd Party's Cairo headquarters.

On Saturday night, hundreds of Hazemoun reportedly attacked the party's main offices, along with the nearby headquarters of Egypt's Popular Current political coalition. Abu-Ismail's supporters accuse both groups -- the Wafd Party and the Popular Current -- of involvement in an alleged attack on Islamist preacher Sheikh Mahalawy in Alexandria.

On Saturday, Abu-Ismail instructed supporters to stage protests outside the Dokki Police Station to demand the interior minister's dismissal. On Sunday, however, the Salafist leader declared on his official Facebook page that neither he nor his supporters would head to the

cop shoppe

-- or any other official institution -- so as to avoid continued political turbulence.

At 7:30pm local time, Al-Ahram's Arabic-language news website reported that all of Abu-Ismail's followers had left the vicinity around the

cop shoppe

without incident.

Posted by: Fred || 12/17/2012 00:00 || Comments || Link || E-Mail|| [336067 views] Top|| File under: Arab Spring
Gunmen kill two Libya soldiers in former Gaddafi bastion
[Al Ahram] Gunmen killed two army officers on Sunday in a Libyan town that was one of the last strongholds of Muammar Qadaffy


...who single-handedly turned a moderately prosperous kingdom into a dictator's fantasyland and was then murdered by his indignant subjects 42 years later...


's regime before his overthrow and killing last year, the military said.
Captains Mohamed al-Zarruk and Ahmed al-Haj Mohamed were killed when reinforcements were called in to the oasis town of Bani Walid, 170 kilometres (105 miles) southeast of Tripoli


...a confusing city, one end of which is located in Lebanon and the other end of which is the capital of Libya. Its chief distinction is being mentioned in the Marine Hymn...


, after interior ministry forces were trapped by

gunnies

, the army said.

"Members of the (interior ministry-controlled) high security commission were looking for a man accused of murder when

gunnies

surrounded them," Bani Walid military commander General Hussein Khalifa told AFP.

"Army units were called to their rescue but they came under fire and two officers were killed."A ceremony was held at the military airport in Tripoli in honour of the two officers. It was attended by armed forces chief of staff General Yussef al-Mangush as well as the bereaved families.

Bani Walid has been the scene of repeated

festivities

between government forces and residents, many of whom rue the overthrow of Qadaffy, who lavished resources on the area during his four-decade rule.In October, former rebel groups stormed the town on defence ministry orders to "purge" Qadaffy loyalists.

The ensuing

festivities

left dozens dead and

maimed

before the authorities took control of the town.

Posted by: Fred || 12/17/2012 00:00 || Comments || Link || E-Mail|| [336070 views] Top|| File under: Arab Spring
Egyptian constitution wins backing in first round
[USA Today] A majority of Egyptians voted in favor of a final draft constitution in the first round of a referendum, according to unofficial results published in state-run media Sunday.

But a large portion of Egyptians voted against the draft, underscoring deep political divisions and threatening to leave Egypt unsettled in what has been a tempestuous transition.

"It shows that Egypt is divided and that there is a significant portion of the population now disaffected with the Brotherhood's rule and their handling of the constitutional process," said Shadi Hamid, director of research for the Brookings Doha Center in Qatar.

The

Moslem Brüderbund

, which propelled President Mohammed Morsi to power earlier this year, urged voters to approve the draft constitution in a two-day referendum, which will continue Dec. 22. The opposition rejected the draft and campaigned for a "no" vote after deciding not to boycott the process.

The draft constitution passed with majority support in areas outside the city, but more than 50% of voters in Cairo rejected it, unofficial results showed.

"That's significant in my estimation, and it's not going to settle anything," said Michael Wahid Hanna, with a New York-based think tank, The Century Foundation, and who is currently in the Egyptian capital.
Posted by: Fred || 12/17/2012 00:00 || Comments || Link || E-Mail|| [336068 views] Top|| File under: Arab Spring
Islamist protesters deny head of High Constitutional Court entry to premises
[Al Ahram] Hundreds of Islamist protesters gathered outside the High Constitutional Court (HCC) have prevented the head of the court, Judge Maher El-Beheiry, from entering the premises Sunday afternoon.

El-Beheiry contacted the police to report the incident but was still unable to enter the court.

Hundreds of pro-Morsi demonstrators gathered at the HCC since Sunday, 2 December, when the coiurt was due to rule on the constitutionality of the Constituent Assembly that drafted the constitution put to a referendum yesterday. It was widely expect that the court would rule the assembly unconstitutional.

A second decision was due on the constitutionality of the Shura Council, the upper house of parliament, which could also have seen it dissolved.

The demonstrations by Islamists surrounding the court led HCC judges to indefinitely suspend the work of the court, citing "pressures" exerted upon judges and the legal process.

The HCC had earlier ruled against the constitutionality of the lower house of parliament, the People's Assembly, leading to its dissolution.
Posted by: Fred || 12/17/2012 00:00 || Comments || Link || E-Mail|| [336063 views] Top|| File under: Arab Spring
Arabia
Yemen gas pipeline hit by overnight blast
[Al Ahram] Attackers using explosives overnight have again sabotaged a gas pipeline in southern Yemen, the energy operator and security officials said on Sunday.

Yemen LNG said in a statement posted on its Internet site that the blast occurred shortly after midnight, but it did not give details on any injuries or damage, or say whether the pipeline was shut down.

"Yemen LNG confirms the sabotage of the 38-inch gas pipeline that links the block 18 to the Balhaf terminal on the Gulf of Aden. The sabotage occurred at 00:35 hrs (2235 GMT Saturday) on 16th December, 2012 at 173 km north of Balhaf," it said.

A Yemeni official, asking not to be identified, told AFP that unknown assailants "placed an explosive charge at pipeline level" in the Al-Zahira area of Shabwa province, causing a shutdown.

Similar

kaboom

s struck gas pipelines that also feed the Balhaf terminal in October, September, August, May and March, the latter forcing the suspension of gas exports for three weeks.

Gas and oil pipelines have been a regular target for sabotage attacks in the impoverished southern Arabian Peninsula nation, which relies on its modest exports as a main source of revenue.

The attacks -- blamed on Al-Qaeda in the Arabian Peninsula, or AQAP or on tribes seeking to pressure the government -- have become more frequent in the wake of the 2011 popular uprising that forced out veteran strongman President-for-Life Ali Abdullah Saleh


... Saleh initially took power as a strongman of North Yemen in 1977, when disco was in flower, but he didn't invite Donna Summer to the inauguration and Blondie couldn't make it...


.

Posted by: Fred || 12/17/2012 00:00 || Comments || Link || E-Mail|| [336067 views] Top|| File under: al-Qaeda in Arabia
Europe
Suspected al-Qaeda terrorist arrested outside the British Embassy in Romania wielding a sword
British Embassy staff in Romania were targeted by a suspected al-Qaeda terrorist brandishing a sword.

The Iraqi, named as Karim Friad, was pounced on by police as he brandished the nine-inch blade near the building's gates in the capital, Bucharest.


Not likely to be al-Qaeda's smartest terrorist, is Karim...

Romania's SRI intelligence service are understood to have had the suspect under surveillance for days after he entered the country, according to The Sun.

Sources told the paper his mission was to kill British or American officials.

A spokesman for the Foreign and Commonwealth Office confirmed the incident to MailOnline, saying: 'We can confirm an individual was detained by the Romanian intelligence service.

'This matter is now for the SRI. We would like to thank the Romanian authorities for their help.'

The man was watched earlier near the US embassy in Bucharest but appears to have been put off by the layers of security round the complex.
He headed for the less secure British compound yesterday morning but was arrested by undercover SRI agents the moment he posed a threat to staff.
Posted by: tipper || 12/17/2012 06:18 || Comments || Link || E-Mail|| [336092 views] Top|| File under:
India-Pakistan
Pakistan blast: Market bomb 'kills 17' in Khyber
At least 17 people have been killed and dozens injured in a car bomb attack on a market in the Khyber tribal region of north-west Pakistan, officials say.

Women and children were among those killed in the blast at the market in Jamrud, the main town in Khyber.

The explosion took place close to the offices of the tribal administration. The injured have been taken to hospital in the nearby city of Peshawar.

No group has said it carried out the attack as yet.

The bombing comes a day after a 15-hour stand-off between militants and security forces in the vicinity of Peshawar airport, located just about 10km (six miles) east of Jamrud town.

At least 10 militants were killed in the clash, many of them ethnic Uzbek fighters, officials said. The Pakistani Taliban said they carried out that attack.

The powerful blast in Khyber destroyed vehicles and damaged buildings in the market area. Many of those wounded are said to be in a critical condition.

Reports say the blast took place in front of the office of the assistant political agent for Khyber, one of the top local government officials in the semi-autonomous region.
Posted by: tipper || 12/17/2012 05:23 || Comments || Link || E-Mail|| [336073 views] Top|| File under:
Two CID sleuths found shot dead
[Dawn] Two personnel of the CID police, who had been missing while working on an official task on Friday, were found

rubbed out

on Saturday, police said.

They said that the bullet-riddled bodies of the two

coppers

were found in the Mochko and Garden areas with a gap of almost 10 hours.

The CID men -- Khurram Manzoor and Sohail Yousuf -- went missing from the Hub River Road on Friday. The first body was found near Dhobi Ghaat in the Garden area in the early hours. The area police moved the body to the Civil Hospital Bloody Karachi


...formerly the capital of Pakistain, now merely its most important port and financial center. It may be the largest city in the world, with a population of 18 million, most of whom hate each other and many of whom are armed and dangerous...


, where it was identified as of 35-year-old Khurram Manzoor.

"The victim, a CID police constable, was badly tortured," said an official at the Garden

cop shoppe

.

"He was also hit by three bullets fired from a very close range. He was a resident of Police Lines in New

Bloody Karachi

. The body was handed over to the family after medico-legal formalities."

In the second half of the day, another body was found on Suparco Road and was shifted to the Civil Hospital

Bloody Karachi

. The victim was clad in shalwar-kameez.

"The body was later identified as of 32-year-old Sohail Yousuf, a CID police constable," said an official at the Mochko

cop shoppe

. "He got married only three months ago and was a resident of Saeedabad."

SP-CID Mazhar Mashwani said that the two slain

coppers

, who were friends and worked together, were on an official assignment when they went missing.

"We believe they both were kidnapped on Friday evening. We have key leads that suggest who could be behind this incident, but I don't think it would be sensible to share these findings with media at this stage," he added.

Meanwhile,


...back at the mall, Clarissa spent the day shopping for new underwear. Tonight was going to be a special occasion...


a police officer, who sustained bullet wounds in an encounter with fleeing

bandidos

on Wednesday night near Pakistain Chowk, died from his wounds at the Civil Hospital.

"The 42-year-old Assistant Sub-Inspector was hit by a single bullet in the head," said an official at the City Courts

cop shoppe

.

"He was on routine snap checking near Pakistain Chowk when

gunnies

on a
cycle of violence opened fire on a police team which signalled them to stop. One of the suspects was also locked away
Please don't kill me!
later. The victim was a resident of Agra Taj Colony and father of six."

The killing of the three

coppers

has brought the total number of the

coppers

killed this year in the metropolis to 112.

Posted by: Fred || 12/17/2012 00:00 || Comments || Link || E-Mail|| [336066 views] Top|| File under:
All five militants dead as operation concludes in Peshawar
[Dawn] Six people were killed Sunday as police and troops battled

faceless myrmidons

armed with automatic weapons, grenades and mortars in northwest Pakistain's Beautiful Downtown Peshawar


...capital of Khyber Pakhtunkhwa (formerly known as the North-West Frontier Province), administrative and economic hub for the Federally Administered Tribal Areas of Pakistan. Peshawar is situated near the eastern end of the Khyber Pass, convenient to the Pak-Afghan border. Peshawar has evolved into one of Pakistan's most ethnically and linguistically diverse cities, which means lots of gunfire.


, a day after a deadly Taliban raid on the city's airport.

Fierce firing broke out after police acting on an intelligence report stormed a building near the airport, where a suicide and rocket attack on Saturday killed five civilians and the five attackers, and

maimed

50 other people.

The assault late Saturday, claimed by the Pak Taliban, sparked prolonged gunfire and forced authorities to close the airport, a commercial hub and Pakistain Air Force (PAF) base in Peshawar on the edge of the tribal belt.

Police backed by troops launched a raid early Sunday on a building under construction near the airport following reports that five

faceless myrmidons

who fled after the airport attack had taken refuge there, according to provincial information minister Mian Iftikhar Hussain.


In the fierce shootout that followed, three

faceless myrmidons

and a

coppers

were killed, police said, while two other officers were

maimed

.

The

festivities

ended after six hours when the two remaining

faceless myrmidons

detonated their

boom jacket

s inside the building, another senior police officer, Imtiaz Altaf, told AFP.

"All five

faceless myrmidons

are dead now and the area has been cleared," Altaf said.

"All of them were wearing suicide jackets. Three were killed in a shoot out with police, while two others blew themselves up in the under construction building." A PAF statement said five attackers were killed on Saturday and no damage was done to air force personnel or equipment.

Doctor Umar Ayub, chief of Khyber Teaching Hospital near the airport, said five civilians had also been killed and some 50

maimed

.

"The base is in total control and normal operations have resumed. The security alert was also raised on other PAF air bases as well," the air force added.


Peshawar airport is a joint military-civilian facility. Civil Aviation Authority

front man

Pervez George said the passenger side had reopened after an 18-hour closure and there was no damage to the terminals.

The air force said Saturday's attackers used two vehicles loaded with explosives, hand grenades, rocket-propelled grenades and automatic weapons. One vehicle was destroyed and the second badly damaged.

Security forces found three suicide jackets near one of the vehicles, it said.

"Security forces consisting of Pakistain Air Force and Army personnel who were on full alert, cordoned off the base and effectively repulsed the attack," the air force said.

Television pictures showed a vehicle with a smashed windscreen, another damaged car, bushes on fire and what appeared to be a large breach in a wall.

Five nearby houses were destroyed after rockets landed on them and several other houses developed cracks, while the bomb squad detonated five out of eight bombs found near the base after the attack.

Pak Taliban

front man

Ehsanullah Ehsan told AFP by telephone from Qazi's guesthouse an undisclosed location that the group would continue to target the airport.

"Our target was jet fighter planes and gunship helicopters and soon we will target them again," he said.

Posted by: Fred || 12/17/2012 00:00 || Comments || Link || E-Mail|| [336065 views] Top|| File under: TTP
Outlaws demolish school in Bara
[Dawn] Unidentified persons


Oh, golly, gosh, shucks! Who could they be?


in Bara tehsil of Khyber Agency
demolished a government school for girls and took all its doors, windows and furniture on the night between Friday and Saturday.

Local sources said that a group of unidentified outlaws demolished completely the building of Haji Jan Gul Girls School in Speen Qabar area of Sipah. They loaded all the doors, windows, furniture and even bricks of the building in tractor trolleys and fled in the darkness of the night, they said. Militants during the last three and a half years of military operation in Bara have destroyed nearly 70 government schools.
Posted by: Fred || 12/17/2012 00:00 || Comments || Link || E-Mail|| [336065 views] Top|| File under: TTP
Syria-Lebanon-Iran
Infantry College Captured
[Reuters] In the latest of a string of military installations to fall to the rebels, the army's infantry college north of Aleppo


...For centuries, Aleppo was Greater Syria's largest city and the Ottoman Empire's third, after Constantinople and Cairo. Although relatively close to Damascus in distance, Aleppans regard Damascenes as country cousins...


was captured on Saturday after five days of fighting, a rebel commander with the powerful Islamist Tawheed Brigade said.

Insurgents first reported seizing the infantry college on Saturday, but the Syrian Observatory for Human Rights said later that day there was still fierce fighting going on.

The commander whose Tawheed brigade took part in the assault said the rebels had surrounded the college, located 16 km (10 miles) north of Aleppo, Syria's largest city, three weeks ago.

"At least 100 soldiers have been taken prisoner and 150 decided to join us. The soldiers were all hungry because of the siege," the commander, who spoke on condition he was not further identified, told

Rooters

by telephone.

Desperate food shortages are growing in parts of Syria. Residents of Aleppo say fistfights and dashes across the front lines have become part of the daily struggle to secure a loaf of bread.

Violence continued across the country. Syrian forces killed 25 people in the town of Helfaya in Hama province when they shelled it with warplanes and artillery for the first time since February, opposition activists said.

Ten fighters were killed in shelling in Deraa, the cradle of the revolt against Assad.

Posted by: Fred || 12/17/2012 00:00 || Comments || Link || E-Mail|| [336064 views] Top|| File under: Govt of Syria
Rebel Offensive In Hama
[Reuters] Rebels said they were launching an operation to seize the central province of Hama to try to link northern rural areas of Syria under their control to the center.

Qassem Saadeddine, a member of the newly established rebel military command, said fighters had been ordered to surround and attack checkpoints across the province. He said forces loyal to Assad had been given 48 hours to surrender or be killed.

"When we liberate the countryside of Hama province ... then we will have the area between Aleppo


...For centuries, Aleppo was Greater Syria's largest city and the Ottoman Empire's third, after Constantinople and Cairo. Although relatively close to Damascus in distance, Aleppans regard Damascenes as country cousins...


and Hama liberated and open for us," he told

Rooters

.

The city of Hama in the province of the same name has a special resonance for anti-Assad activists. In 1982 Hafez al-Assad, father of the current ruler, crushed an uprising in the city, killing up to 30,000 civilians.

In Damascus


...Capital of the last overtly fascist regime in the world...


, activists said fighter jets had bombed the Yarmouk Paleostinian refugee camp, killing at least 25 people sheltering in a mosque.

The attack was part of a month-old campaign by Assad's forces to eject rebels from positions they are establishing around the capital's perimeter. Yarmouk, to the south, falls within an arc of territory running from the east of Damascus to the southwest from where rebels hope to storm the government's main redoubt.
Posted by: Fred || 12/17/2012 00:00 || Comments || Link || E-Mail|| [336091 views] Top|| File under: Govt of Syria
Syrian VP says neither side can win war: newspaper
[Reuters] Syrian Vice President Farouq al-Sharaa has told a Lebanese newspaper that neither the forces of
Hereditary President-for-Life Bashir Pencilneck al-Assad


Light of the Alawites...


nor rebels can win the war in Syria.


That's what Mussolini's partisans used to say toward the end. He's just admitting that his side can't win. The other side, well, that's up to them, isn't it?


Sharaa, a Sunni

Moslem

in a power structure dominated by Assad's Alawite minority, has rarely appeared in public since the revolt erupted in March 2011.


"Hey, we got lotsa stuff in the Fuehrerbunker. We're comfy. Shucks, we even have air conditioning!"


The newspaper, al-Akhbar, released only limited excerpts on Sunday from the interview appearing in Monday's edition, and it was far from clear that Sharaa's comments represented the view of the government.


"Well, obviously they still think they can win. They haven't decamped yet, have they?"


But he is still the most prominent figure to say in public that the crackdown will not win. The paper, which generally takes a pro-Assad line, said Sharaa had been speaking in Damascus.


...The place where Pencilneck hangs his brass hat...



In the first phase of the 21-month-old civil war, which has claimed at least 40,000 lives, Damascus was distant from the fighting.


Now it's not.


Rebels have now brought the war to the capital, without succeeding in delivering a fatal blow to the government.


They've only got to "deliver a fatal blow" once. The regime has to fight them off every time.


But nor has Assad found the military muscle to oust his opponents from the city.


Which means he's a goner. If he can't thump them when they're holding territory he's lost. Q, as they say, ED.


In

Gay Paree

, Foreign Minister Laurent Fabius of

La Belle France

, one of the major powers most insistent that Assad has lost his legitimacy, told RFI radio: "I think the end is nearing for Bashir al-Assad."


He's gonna have one of those Najibullah weekends if he doesn't head for Novosibirsk soon.
Posted by: Fred || 12/17/2012 00:00 || Comments || Link || E-Mail|| [336066 views] Top|| File under: Govt of Syria
Mosque Hit In Yarmouk
[Reuters] Opposition activists said deaths in Yarmouk, to which refugees have fled from fighting in nearby suburbs, resulted from a rocket fired from a warplane hitting the mosque.

A video posted on YouTube showed bodies and body parts scattered on the stairs of what appeared to be the mosque.

The latest battlefield accounts could not be independently verified due to tight restrictions on media access to Syria.

Syria is home to more that 500,000 Paleostinian refugees, most living in Yarmouk, and both Assad's government and the rebels have enlisted and armed Paleostinians as the uprising, which began as a peaceful street movement 21 months ago, has mushroomed into a civil war.

Heavy fighting


... as opposed to the more usual name-calling or slapsy...


broke out 12 days ago between Paleostinians loyal to Assad and Syrian rebels, together with a brigade of Paleostinian fighters known as Liwaa al-Asifah (Storm Brigade).

After Sunday's air strike,

festivities

flared anew between Paleostinians from the pro-Assad Popular Front for the Liberation of Paleostine-General Command (PFLP-GC)


... founded and led by an ex-captain in the Syrian army and a Pencilneck puppet entry in the Worderful World of Terror...


and rebels including other Paleostinian fighters, according to the Syrian Observatory for Human Rights monitoring group.

Some PFLP-GC fighters were killed, the London-based Observatory said. Opposition activists and the Observatory said many were trying to escape the internal fighting in Yarmouk.
Posted by: Fred || 12/17/2012 00:00 || Comments || Link || E-Mail|| [336065 views] Top|| File under: Govt of Syria
Syrian warplanes bomb town next to Turkish border
[Al Ahram] Syrian warplanes bombed the town of Azaz close to the Turkish border on Sunday, destroying at least five homes, causing hundreds of people to flee and stirring panic at a Syrian refugee camp just inside Turkey, Turkish officials said.

Most of the bombs hit the centre of Azaz, around three kilometres (two miles) from the Turkish border in an area dominated by Syrian rebels, but at least one landed 500 metres from Turkish soil, one official said.

"It is very close to the Turkish border ... There was also some bombing in the centre of Azaz. Around 500 people were trying to come into Turkey," he said.

Asked if there had been any response from the Turkish military, which has frequently scrambled fighter jets along the border and fired back in kind when stray Syrian shells hit its soil, the official said: "Not yet."

Explosions could be heard several kilometres inside Turkish territory, unnerving people in a refugee camp in the Turkish town of Kilis where some fear they could still be a target of Syrian
Hereditary President-for-Life Bashir Pencilneck al-Assad


Oppressor of the Syrians and the Lebs...


's forces.

"The Assad warplanes followed the refugees ... They fired rockets and people were very scared, they felt they would be massacred," a Syrian rebel fighter told

Rooters

after speaking to his brother inside the camp.

Turkey is loath to be drawn into a regional conflict but frequent proximity of Syrian air raids to the border is testing its pledge to defend itself from any violation of its territory or any spillover of violence from Syria.

Posted by: Fred || 12/17/2012 00:00 || Comments || Link || E-Mail|| [336063 views] Top|| File under: Govt of Syria
Who's in the News
30
[untagged]
5
Govt of Pakistan
5
Govt of Syria
5
Arab Spring
2
TTP
2
Palestinian Authority
1
al-Shabaab
1
Hezbollah
1
al-Qaeda in Arabia
1
Govt of Sudan
Bookmark
E-Mail Me
The Classics
The O Club
Rantburg Store
The Bloids
The Never-ending Story
Thugburg
Gulf War I
The Way We Were
Bio
Merry-Go-Blog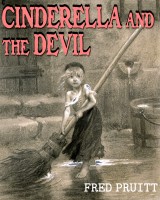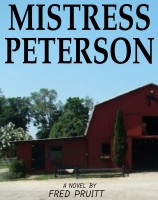 On Sale now!


A multi-volume chronology and reference guide set detailing three years of the Mexican Drug War between 2010 and 2012.

Rantburg.com and borderlandbeat.com correspondent and author Chris Covert presents his first non-fiction work detailing the drug and gang related violence in Mexico.

Chris gives us Mexican press dispatches of drug and gang war violence over three years, presented in a multi volume set intended to chronicle the death, violence and mayhem which has dominated Mexico for six years.
Click here for more information


Meet the Mods
In no particular order...


Steve White
Seafarious
tu3031
badanov
sherry
ryuge
GolfBravoUSMC
Bright Pebbles
trailing wife
Gloria
Fred
Besoeker
Glenmore
Frank G
3dc
Skidmark



Better than the average link...



Rantburg was assembled from recycled algorithms in the United States of America. No trees were destroyed in the production of this weblog. We did hurt some, though. Sorry.
34.204.181.91

Help keep the Burg running! Paypal: