Africa North
French army continues strikes in northern Mali
[CHRON]

La Belle France

's Defense Ministry has said the country's military forces continued aerial strikes in northern Mali, just a few hours after a visit to the country by President Francois Hollande.


...the Socialist president of La Belle France, and a fine job he's doing of it...


French troops bombarded Islamist sites in Kidal and Tessalit in northern Mali overnight Saturday into Sunday, according to a defense official Sunday who spoke on condition of anonymity because he wasn't authorized to be quoted by the media.

The official says "(the strikes) were targeting logistical arms and fuel depots near the Algerian border." He could not confirm that the latest attacks also targeted armed Islamist training camps.

Posted by: Fred || 02/03/2013 09:51 || Comments || Link || E-Mail|| [336097 views] Top|| File under: al-Qaeda in North Africa
Egypt's Government Apologizes After a Beating Is Televised
[NY Times] Egypt's Interior Ministry issued a rare apology on Saturday, a day after a group of its officers were seen beating a naked man two blocks from the palace of President Mohamed Morsi, an episode captured by television cameras and broadcast live during

festivities

between protesters and riot

coppers

.

In a statement, the ministry said it regretted the beating and called it an "individual attack" that did not reflect police doctrine. The police were performing their duties "with a new spirit" of Egypt's revolution, the ministry said, adding that the beating would be investigated with "objectivity and transparency."

Mr. Morsi's office also issued a statement saying it was "pained by the shocking footage."

More than 50 people have been killed over the last 10 days during fighting in several Egyptian cities in some of the worst violence since the fall of President Hosni Mubarak


...The former President-for-Life of Egypt, dumped by popular demand in early 2011...


almost two years ago. That uprising was set off in part by widespread anger with the ministry's long record of police brutality.

The beating, though, provoked a different kind of outrage, crystallizing for many the collapse of order and civility that has derailed Egypt's transition from its authoritarian past. And even if most Egyptians could agree that the beating was vile, they could agree on little else.

Beneath the official pronouncements of regret, supporters and opponents of Mr. Morsi continued to blame one another for the

festivities

on Saturday, each citing the unrest as evidence to support their political complaints.

By Saturday evening, even the essential details of the attack were in dispute as the victim, Hamada Saber, gave an interview on state television


... and if you can't believe state television who can you believe?


asserting that the

coppers

who beat him had actually been trying to help him.

Speaking from his hospital bed, he said that the riot officers had come to his aid as he was running from protesters who stripped and robbed him. He said the attack started after he felt what might have been a bullet or birdshot that struck him in the leg, which came, he said, from the "side of the protesters."

"I was afraid," he said, adding that as he ran, officers came to his aid. "They tried to help me," he said.

His account contradicted the reports of witnesses, as well as the video, raising the question of whether he was intimidated or coerced by security officials.

The graphic images of the beating showed Mr. Saber naked and being dragged and beaten by riot

coppers

with his pants pulled down around his ankles. A witness, Mai Sirry, said she and others watching the protests from her apartment saw officers beat Mr. Saber and strip him of some of his clothes. Officers were cursing at him as they dragged him on the street, his pants around his knees, she said.

Later Saturday, the interior minister, Mohamed Ibrahim, repeated Mr. Saber's account, though he still acknowledged that the officers' conduct was "excessive," and said he had ordered an investigation.
Posted by: Fred || 02/03/2013 00:00 || Comments || Link || E-Mail|| [336080 views] Top|| File under: Arab Spring
Egypt Protesters Stone PM's Motorcade
[An Nahar] Protesters threw stones and bottles at the Egyptian prime minister's motorcade on Saturday as he tried to enter Cairo's Tahrir Square after overnight

festivities

nearby and at the presidential palace, media reported.

Dream Live, a private television station, reported that Prime Minister Hisham Qandil left the scene after the attack. His office said in a statement, without elaborating, that he had been "confronted by youths and troublemakers."

"I preferred to avoid a confrontation between them and security personnel," Qandil said later on his Facebook page.

Dozens of protesters remained in the square on Saturday after several thousand demonstrators rallied there on Friday against Islamist President Mohammed Morsi. Hundreds of people had clashed with police in a nearby street.

Posted by: Fred || 02/03/2013 00:00 || Comments || Link || E-Mail|| [336078 views] Top|| File under: Arab Spring
Christians Forced To Leave Libya
[Tripoli Post] Christians are being driven out of eastern Libya by Muslim fundamentalists, the Catholic Church's main clergyman in the country said.

The situation was "critical" and the "atmosphere very tense" in the Cyrenaica region, the Apostolic Vicar of Tripoli Giovanni Innocenzo Martinelli said in the interview with the Vatican missionary news agency Fides.

He said two religious communities are leaving "after being pressured by fundamentalists", adding that the Apostolic Vicar of Benghazi was cautioned to take shelter ahead of a large-scale demonstration on 20 February.

"In past days, the Congregation of the Holy Family of Spoleto who had been there for nearly 100 years were forced to abandon Derna," east of the main eastern city of Benghazi, he said.

"In Barce [located between Benghazi and Derna] the Franciscan Sisters of the Child Jesus will leave their home in coming days."

Posted by: Fred || 02/03/2013 00:00 || Comments || Link || E-Mail|| [336100 views] Top|| File under: Arab Spring
Africa Subsaharan
Kenyan Suicide Bomber Suffers Premature Detonation...
They don't pick their best and brightest to be jacket wallahs.

A suicide bomber was killed in Kenya after the bomb he was carrying exploded before he could reach his target.

The explosion, which injured several by-standers, occurred in Wajir late on Saturday evening. "The bomber was presumably headed towards his target, but didn't make it", reported an anonymous source in the security forces. The area targeted is mainly inhabited by Somalians. . .
Posted by: tipper || 02/03/2013 11:14 || Comments || Link || E-Mail|| [336087 views] Top|| File under:
Arabia
Yemen Troops Kill 12 'Qaida Militants' in Restive South
[An Nahar] Yemen's armed forces killed 12 suspected al-Qaeda

bully boyz

in an assault on their mountain hideout in the country's restive south, an official in the region said on Saturday.

The military used artillery and aircraft to target the hideout near Shaqra, 35 kilometers (22 miles) from the Abyan
...a governorate of Yemen. The region was a base to the Aden-Abyan Islamic Army terrorist group until it dropped the name and joined al-Qaeda. Its capital is Zinjibar. In March 2011, al-Qaeda in the Arabian Peninsula declared the governate an Islamic Emirate after seizing control of the region. The New York Times fastidiously reported that those in control, while Islamic hard boyz, are not in fact al-Qaeda, but something else that looks, tastes, smells, and acts the same. Yemeni government forces launched an effort to re-establish control of the region when President-for-Life Saleh was tossed and the carnage continues...
capital of Zinjibar, in the operation late on Friday, the official said.

Among those killed was Belidi Tawfiq, the brother of one of al-Qaeda's leaders in Abyan province, the official added.

Luhishi Hussein, a leader of a paramilitary unit that supports the military against the jihadist network in southern Yemen, said the operation resulted in "more than 10 deaths in the ranks of al-Qaeda."

The

bully boyz

had been holed up in the area after being driven out of cities and towns in the region following a military offensive launched in June last year.

Posted by: Fred || 02/03/2013 00:00 || Comments || Link || E-Mail|| [336102 views] Top|| File under: al-Qaeda in Arabia
Bangladesh
Twenty cops assaulted
[Bangla Daily Star] They promised peaceful rallies and processions. They got permission. The result -- at least 20

coppers

injured, two critically.

In keeping with the pattern of their assaults on the law enforcers over the last few months, Jamaat-e-Islami
...The Islamic Society, founded in 1941 in Lahore by Maulana Sayyid Abul Ala Maududi, aka The Great Apostosizer. The Jamaat opposed the independence of Bangladesh but has operated an independent branch there since 1975. It maintains close ties with international Mohammedan groups such as the Moslem Brotherhood. the Taliban, and al-Qaeda. The Jamaat's objectives are the establishment of a pure Islamic state, governed by Sharia law. It is distinguished by its xenophobia, and its opposition to Westernization, capitalism, socialism, secularism, and liberalist social mores...
and its student wing Islami Chhatra Shibir


... the student wing of the Jamaat-e-Islami Bangladesh...


yesterday brutally attacked police in Narayanganj, Bogra, Bagerhat and Joypurhat.

In the capital, stick-wielding Jamaat-Shibir activists brought out a procession in Bijoynagar area. They blasted hand-made bombs before staging a rally at Shapla Chattar.

Mehedi Hasan, additional deputy commissioner of Dhaka Metropolitan Police (Motijheel), told

news hound

s that Jamaat-e-Islami had promised to stage a peaceful procession and rally. "That's why we gave the permission."

Witnesses said there was no resistance or provocation from the cops yesterday, yet the Jamaat-Shibir cadres ran riot in the capital and elsewhere, beating up police.

Narayanganj witnessed fierce violence as Jamaat-Shibir went on the rampage, blasting cocktails and assaulting police.

At least 15

coppers

were

maimed

in the mayhem with Sergeant Delowar and ASI Abu Jafar critically hurt.

Before the attack on Delowar and his colleagues, the activists had assured police that they would just hold a peaceful rally on Chashara intersection.

"But soon, Jamaat-Shibir men -- many with sticks and brick chips in bags -- took position at Sayam Plaza, Khanpur Hospital and Tolaram College points.

"All of a sudden, they launched synchronised attacks on police from three sides," Narayanganj Superintendent of Police Sheikh Nazmul Alam told The Daily Star.

"It seemed their attack was pre-planned and guided by

big shot

s holed up nearby."

Videos and photographs show Shibir men indiscriminately hitting Delowar with large sticks, pelting him with brick chips and kicking him until he lapsed into unconsciousness.

Jamaat-Shibir men also attacked from behind a group of police personnel standing in front of the Shaheed Minar, locals said.

Later, additional police force turned up and fired over 30 rubber bullets and several tear-gas shells to save their fellows. Some of the activists

were maimed

at that time.

At least five cops suffered injuries in Bogra, Bagerhat and Joypurhat in the

festivities

yesterday.

While enforcing hartal


... a peculiarly Bangla combination of a general strike and a riot, used by both major political groups in lieu of actual governance ...


in Bogra, Jamaat-Shibir men hurled several cocktails at a police van in the morning. Police were seen trying to save themselves hiding inside the van.

On January 31, the Jamaat called the dawn-to-dusk hartal protesting the killing of its three members.

During the hartal hours, they blasted at least four cocktails in front of Shaheed Ziaur Rahman Hospital.

They also vandalised seven vehicles on the Bogra-Dhaka highway at Sherua Bottola area around 8:00am.

In Bagerhat, the officer-in-charge of Rampal Police Station said, a group of Jamaat-Shibir cadres attacked police from a procession in the afternoon. Two of the activists were locked away
... anything you say can and will be used against you, whether you say it or not...
In Joypurhat town, the activists attacked a police van.

Meanwhile,


...back at the sandwich shop, Caroline's mayonnaise had erupted in flames again...


Jamaat in a

blurb

announced protest rally across the country tomorrow demanding the government stop the war crimes trial and unconditionally release its leaders. It also threatened to enforce a countrywide non-stop hartal if its demands were not met.

Fearing verdicts in the war crimes trial, Jamaat and its student front started a campaign of terror last year, mostly targeting police, claiming they were not being allowed to hold "peaceful" procession and rallies.

The trial of those who committed war crimes and crimes against humanity during the Liberation War has been a national demand since the birth of Bangladesh in 1971.

Ahead of the 2008 general election, the Awami League pledged to try the war criminals if voted to power. The party won a landslide victory in the December 29 polls, and later the Jatiya Sangsad unanimously passed a proposal for the trial.

Some top leaders of Jamaat-e-Islami are among those on trial. The party acted against the birth of the nation by collaborating with the Pak occupation forces in committing crimes including genocide, rape and arson.

Posted by: Fred || 02/03/2013 00:00 || Comments || Link || E-Mail|| [336076 views] Top|| File under: Jamaat-e-Islami
The Grand Turk
Marxists Claim Bombing of U.S. Embassy in Turkey
[NY Times] A Marxist group with a history of political violence in Turkey

grabbed credit

on Saturday for a

suicide kaboom

at the American Embassy in Ankara the day before, releasing a statement calling the United States "the murderer of the peoples of the world."

The statement, which also denounced American foreign policy, was released by the Revolutionary People's Liberation Party-Front, and a translation was distributed by the SITE Intelligence Group, which monitors the communications of

jihad boy

groups. The message, which was posted on a Web site that has previously carried statements from the group, condemned Turkey for its cooperation with the United States and for its policy of supporting Syrian rebels fighting the government of Hereditary President-for-Life Bashir Pencilneck al-Assad.


Before going into the family business Pencilneck was an eye doctor. If he'd stuck with it he'd have had a good practice by now...


After conducting DNA tests, the Turkish authorities on Saturday identified the man who

let 'er rip

at the embassy, killing himself and a Turkish guard, as Ecevit Sanli, 40, also known as Alisan Sanli. Mr. Sanli was a convicted terrorist who had twice attacked government facilities in Istanbul but was released from prison under an amnesty program. Earlier Saturday, officials in the Black Sea town of Ordu said he lived there.

The Ankara police said they had incarcerated
... anything you say can and will be used against you, whether you say it or not...
three people thought to have helped Mr. Sanli and had found a handgun linked to the

thug

group. They also released security footage from the embassy in which Mr. Sanli was shown pretending to be a courier.

The statement by the group included two photographs of Mr. Sanli. In one, he is holding an assault rifle, and a banner bearing the hammer-and-sickle symbol of communism is behind him.
Posted by: Fred || 02/03/2013 00:00 || Comments || Link || E-Mail|| [336090 views] Top|| File under: Commies
India-Pakistan
IED blast kills two, injures three soldiers in Orakzai
[Dawn] Two security personnel, including an officer, were killed while three others sustained injuries in an IED blast in Ghunda Mela village of upper
Orakzai Agency
... crawling with holy men, home to Darra Adam Khel, the world's largest illegal arms bazaar. 14 distinct tribes of beturbanned primitives inhabit Orakzai agency's 1500 or so square kilometers...
, officials said.

The Inter Services Public Relations (ISPR) has confirmed that two soldiers "embraced martyrdom" while three others

were maimed

in the blast during search of an old compound.

Tehsildar Orakzai Agency Nauman Khan has also confirmed that the security forces convoy was hit by a discarded improvised

bomb

when they were searching an abandoned compound.



The dear departed

were later identified as Captain Hasnat Ali and Naib Subedar Arif Khan.

Earlier,

jacket wallah

s had attacked a military checkpost in Lakki Marwat early on Saturday, killing 13 soldiers and 11 civilians.

Banned Tehrik-e-Taliban Pakistain (TTP) later

grabbed credit

of the attack.

Posted by: Fred || 02/03/2013 00:00 || Comments || Link || E-Mail|| [336078 views] Top|| File under: TTP
Police patrol escapes blast in Peshawar
[Dawn] A police patrol on Friday morning narrowly escaped a terrorist activity in Shinwari Town in Paharipura area here.

An official of Paharipura

cop shoppe

said an

bomb

fitted to a timer and planted by a road went off at around 6am shortly after a police patrol van passed by.

An official of the

cop shoppe

said the

bomb

weighed around 500 grammes and was packed in a canister.

He said investigation into the blast had begun after the registration of a case against unidentified terrorists.

However,


it's easy to be generous with someone else's money...


according to him, no arrests were made by night.

Posted by: Fred || 02/03/2013 00:00 || Comments || Link || E-Mail|| [336078 views] Top|| File under: TTP
Blast in Nowshera destroys internet cafe, music store
[Dawn] A music store and an internet café were destroyed in a

kaboom

in Nowshera's Shireen Kotha area on Saturday morning, DawnNews reported. Eighteen others shops were also partially damaged in the blast.

The perpetrators had placed

kaboom

s in front of Iqbal Market's Palwasha Music Centre, located on GT Road. When the blast occurred, the music store, along with an adjacent internet cafe, were completely destroyed.

Police collected evidence from the

scene of the crime

and

started the paperwork but haven't done much else

against the unidentified culprits.

Posted by: Fred || 02/03/2013 00:00 || Comments || Link || E-Mail|| [336077 views] Top|| File under: TTP
Violence claims three lives in Karachi
[Dawn] Three people were killed in incidents of firing in different areas of Karachi, DawnNews reported on Saturday.

One person was gunned down in the city's Agra Taj Colony area.

In another incident, one person was shot dead near Karachi's Burns Road.

Moreover, one person was killed and another was injured in an incident of firing in Karachi's SITE area.

Separately, the funeral of a man who was gunned down in the city's Liaquatabad area was held at the Rizvia imambargah today.
Posted by: Fred || 02/03/2013 00:00 || Comments || Link || E-Mail|| [336078 views] Top|| File under:
Taliban attack at Lakki Marwat checkpost claims 24 lives
[Dawn] Suicide bombers attacked a military checkpost in Pakistan's troubled northwest on Saturday, killing 13 soldiers and 11 civilians, officials said, in an assault claimed by the Taliban.

"Thirteen security personnel and 11 civilians were killed in the attack," a security official said of the raid which happened around 240 kilometres south of Peshawar, the capital of Khyber-Pakhtunkhwa province.

Another official said that the civilians were killed when one of the suicide bombers ran into a house as security forces attempted to repel the attackers from the checkpost.

"A suicide bomber entered a nearby house in a residential colony of the irrigation department and blew himself up. Four children, three women and four men were killed there," said Nisar Ahmed, a senior government official.

He said four houses were also damaged in the attack.

"The explosion damaged four houses in the colony. Civilians who were killed in the attack were residents of these houses," he said.

The security official said that eight soldiers were injured also.

The attack was on a joint checkpost of the Pakistan army and a paramilitary force in the Serai Naurang area of Lakki Marwat district.

Another security official in Peshawar said security forces killed 12 militants.

The Tehrik-i-Taliban Pakistan (TTP) claimed the attack but disputed 12 militants were killed, saying they had sent only four suicide bombers.

"We sent only four suicide bombers to attack this checkpost. We attacked it to avenge the killing of two of our friends in a recent drone strike," said Ehsanullah Ehsan, a spokesman for the TTP.

Ehsan added that the attack was in revenge of Pakistan's "assistance to the US for drone strikes."

Posted by: Fred || 02/03/2013 00:00 || Comments || Link || E-Mail|| [336078 views] Top|| File under: TTP
Iraq
Iraq violence: 'Dozens dead' in Kirkuk police HQ attack
At least 30 people have been killed as a suicide bomber and gunmen attacked a police headquarters in the northern Iraqi city of Kirkuk, police say.

A city official told AFP news agency that militants had tried to seize the compound but were unsuccessful.

No group has said it carried out the attack.

Kirkuk is ethnically mixed, and at the centre of a dispute between the Iraqi government and Kurds over oil and land rights.

Two weeks ago at least 10 people were killed in a suicide bomb attack on the offices of the Kurdish Democratic Party in the city.
Posted by: tipper || 02/03/2013 03:43 || Comments || Link || E-Mail|| [336075 views] Top|| File under:
Southeast Asia
Abu Sayyaf members behead MNLF fighters in S. Philippines
The Abu Sayyaf Group (ASG), a terrorist organization operating in southern Philippines, reportedly beheaded four fighters of the Muslim guerilla faction of Moro National Liberation Front (MNLF) in a clash between the two groups in southern Philippines, police said Sunday.


The consequences of that particular choice should be interesting...

The clash broke out when the MNLF forces under spiritual leader Ustadz Habier Malik reportedly attacked the Abu Sayyaf group that refused to free captive Jordanian broadcast journalist Baker Adbullah Atyani Sunday morning in the mountains of Patikul township in Sulu province, island of Jolo, a police security official said.

At least 5 MNLF guerilla members were killed by the Abu Sayyaf militants in the assault. Four of the victims were subsequently beheaded, police said.

Jordanian broadcast journalist Baker Atyani and two Filipino companions were kidnapped by the Abu Sayyaf gunmen in Jolo, Sulu on June 13 of last year. The Filipino companions were released by ASG on Saturday night.

Nearly 500 MNLF fighters rushed to the camp of the Abu Sayyaf in the village of Buhanginan in Patikul town early Sunday and were met by around 300 militants, according to police.

Government security forces from police and marines have been deployed at the border to avert the escalation of the fighting between the two forces as fighting continued intermittently, according to the Sulu provincial police office.
Posted by: tipper || 02/03/2013 04:03 || Comments || Link || E-Mail|| [336088 views] Top|| File under:
Three killed, ten injured in attack on Thai farmers
Two farmers were gunned down and 10 others wounded in Pattani province, where a third man was also killed in a separate incident late Friday.

The attack on the farmers occurred about 5 p.m. on a rural road in Yaring district. It could lead to a shutdown of the promising state project which aims at reviving rice farming in the deep South. The farmers said they will return home and relatives began arriving on Saturday to take them out of the South.

Witnesses said that 12 farmers from Singburi were traveling in a pickup truck when gunmen riding pillion on two motorcycles fired on them with assault rifles. The attackers then fled.

Saneh Khunnain and Ekarin Homchoey were hit several times and died on the spot. Their ten colleagues were injured and taken to the hospital. Police blamed separatist terrorists militants.

The farmers from the central region were working with the Southern Border Provinces Administration Centre (SBPAC) to teach rice growing techniques to local farmers. The SBPAC started the project to rehabilitate abandoned rice fields in the three southernmost provinces.

A separate attack on Friday night in Yarang district took the life of a local villager.

Pol Lt Col Thawatchai Sangkamitkol, the deputy chief of Yarang police station, said he received a report of a shooting on a local road about 9:50 p.m. He led a police team to the scene where witnesses said that the victim, Abdularsi Sa, had been shot several times and taken to the hospital. He was later pronounced dead.

The witnesses said that Abdularsi was walking to a teashop in the village when gunmen in a pickup truck fired on him with M16 and AK47 assault rifles. The assailants then fled.
Posted by: ryuge || 02/03/2013 00:00 || Comments || Link || E-Mail|| [336078 views] Top|| File under: Thai Insurgency
Syria-Lebanon-Iran
Activists Say Key Aleppo District Comes Under Rebel Control
[An Nahar] Syria's rebels have seized a key district in the embattled northern city of Aleppo, a resident and activists told Agence

La Belle France

Presse on Saturday, as troops again bombarded areas south of Damascus


...Capital of the last overtly fascist regime in the world...


"Rebel fighters seized total control of Sheikh Said in southern Aleppo, after troops exhausted by 48 hours of fighting withdrew from the district," one resident of the area said.

"Most neighborhood residents fled the area after rebels took control."

The takeover was a strategic victory for the rebels, as it secured a key route linking Syria's second city to its international airport.

Activists said the takeover also severed regime forces' access to a military airfield.

"Rebel fighters have seized Sheikh Said, which was the last land route linking Nayrab airport to the city," the anti-regime Aleppo Media Center said.

According to the AMC's Abu Hisham, the battle for Aleppo's airports has become a key rebel objective.

Violence went kaboom! in the city on July 20, when the army launched an all-out bid to prevent a rebel onslaught on what was once the country's commercial hub.

South of Damascus, meanwhile, the army pounded the rebel enclave of Moadamiyet al-Sham on Saturday, the Syrian Observatory for Human Rights said, in a renewed effort to suppress the insurgency on the capital's doorstep.

Posted by: Fred || 02/03/2013 00:00 || Comments || Link || E-Mail|| [336078 views] Top|| File under: Govt of Syria
Several Residents Arrested as Leb Army Draws Tight Dragnet Around Arsal
[An Nahar] The Lebanese army arrested several residents of the northeastern town of Arsal on Saturday a day after two soldiers were killed when gunmen ambushed a military patrol, the National News Agency reported.

NNA said the men were arrested either for the possession of illegal arms or for failing to stop at several checkpoints set up by the military at the entrances of the town.

The agency said the military sent armored vehicles to the northeastern Bekaa valley starting 3:00 am, drawing a tight security dragnet around Arsal by 8:00 am.

Defense Minister Fayez Ghosn reiterated on Saturday that it was unacceptable to attack the military a day after an army communique said Friday that a patrol was ambushed by Arsal gunmen as it was hunting a man wanted for several terrorist acts.

The clashes that ensued left an officer with the rank of captain, Pierre Bashaalani, and Sergeant Ibrahim Zahraman dead, and several military personnel wounded, it added.

NNA said Saturday that the patrol's vehicles were carrying military license plates unlike what several residents of Arsal claimed to be plainclothes men in humvees.

Zahraman's relatives blocked for a short period on Saturday al-Sheikh Mohammed and Halba roads in the northern district of Akkar with burning tires to protest the failure to hand over several of the gunmen involved in the ambush.

Bashaalani's family had also blocked al-Mreijat and Tal Amara-Riyaq road in the Bekaa.

Zahraman was laid to rest on Saturday afternoon while Bashaalani's funeral will be held on Sunday.

Posted by: Fred || 02/03/2013 00:00 || Comments || Link || E-Mail|| [336079 views] Top|| File under:
Hizbullah Buries Member in Arabsalim, Says Died Performing Jihadi Duty
[An Nahar] Hizbullah held a funeral on Saturday for Hussein Mohammed Nether in the southern town of Arabsalim, a member who died while "performing his Jihadi duty", the party said in a released statement.

"The funeral procession marched from Ragheb Harb Hospital in Nabatieh towards Arabsalim where the martyr was buried," it explained.

The procession was lead by party official Ali Daoun and the member of the central political bureau Sheikh Abdel Karim Obeid, in addition to prominent figures in Hizbullah.

The party has been accused of allegedly sending members to fight alongside the Syrian army in the neighboring country's conflict.

The pan-Arab daily Asharq al-Awsat reported in January that around 1,500 men are receiving salaries and being trained in the Bekaa camps to fight in Syria and defend Shiite villages and towns against the rebels.

Meanwhile,


...back at the pie fight, Bella opened her mouth at precisely the wrong moment...


the Saudi al-Watan daily had reported that some 5,000 Hizbullah members have been fighting alongside regime troops in the restive suburbs of Damascus.


...Capital of the last remaining Baathist regime in the world...


The newspaper quoted sources as saying that the fighters crossed the border into Syria last month. But they said that around 300 of them were killed in the fighting in the past few days.

Battles have flared in areas around Damascus as rebels seeking to topple Assad try to push into the city itself.

Posted by: Fred || 02/03/2013 00:00 || Comments || Link || E-Mail|| [336077 views] Top|| File under: Hezbollah
'Israeli Jets Struck Several Targets In Syria'
[Ynet] TIME magazine quotes Western intelligence officials as saying that 'at least one to two additional targets' were hit in alleged Arclight airstrike Tuesday night, Israel had 'green light' from Washington to launch yet more such strikes

American TIME magazine reported Friday evening that Israeli warplanes struck several targets inside Syria in an alleged raid Tuesday night, including a biological weapons research center that was reportedly flattened out of concern that it might fall into the hands of Islamist

snuffies

fighting to topple the government of Syrian
Hereditary President-for-Life Bashir Pencilneck al-Assad


Light of the Alawites...


The report is based on comments made by Western intelligence officials.

TIME explained that only two Arclight airstrikes had been publicly reported, amid a flurry of conflicting initial reports: Syria officially complained of the destruction of the Scientific Studies and Research Center in Jamarya, northwest of Damascus


...The capital of Iran's Syrian satrapy...


, and a variety of news organizations reported that Israeli jets hit a convoy carrying advanced anti-aircraft defense systems toward

Leb

's Beqaa Valley, presumably for delivery to Hezbollah.

"A Western intelligence official indicated to TIME that at least one to two additional targets were hit the same night, without offering details. Officials also said that Israel had a 'green light' from Washington to launch yet more such strikes."

The American magazine stressed that "Hezbollah is not Israel's only concern -- or perhaps even the most worrying. Details of the Israeli strikes make clear the risk posed by fundamentalist

forces of Evil

sprinkled among the variegated rebel forces fighting to depose Assad."

According to TIME, among the buildings leveled at the military complex at Jamarya, outside Damascus, were warehouses stocked with equipment necessary for the deployment of chemical and biological weapons," relatively complicated systems typically manned by specially trained forces."

The magazine also reported that lab facilities dedicated to biological warfare were of special concern, given both the damage that could be done by even small amounts of biological agents, and the interest expressed in such weapons by the late Osama bin Laden


... who is now beyond all cares and woe...


's successor, Ayman al-
Zawahiri
... Formerly second in command of al-Qaeda, now the head cheese, occasionally described as the real brains of the outfit. Formerly the Mister Big of Egyptian Islamic Jihad. Bumped off Abdullah Azzam with a car boom in the course of one of their little disputes. Is thought to have composed bin Laden's fatwa entitled World Islamic Front Against Jews and Crusaders. Currently residing in the North Wazoo area. That is not a horn growing from the middle of his forehead, but a prayer bump, attesting to how devout he is...
One Western intelligence official told TIME the US military was poised to carry out similar Arclight airstrikes around Aleppo if rebels threaten to take sites associated with weapons of mass destruction in that region, the magazine said.

Earlier Friday,

Leb

's official news agency reported that Israeli warplanes had been flying over Nabatieh, al-Tufah, Marjayoun and Bint Jbeil in the south of the country since 9:30 pm.

According to the report, the planes were conducting "mock raids" over

Leb

.

A Lebanese website reported Friday morning that Israeli warplanes were flying over the areas of Marjayoun, Hasbia and Rashaya al-Wadi in southern

Leb

, as well as over the Shebaa area and Mount Hermon.

The website also reported that the Israel Defense Forces was patrolling the border fence area along the Blue Line.
Posted by: trailing wife || 02/03/2013 00:00 || Comments || Link || E-Mail|| [336081 views] Top|| File under:
Who's in the News
34
[untagged]
5
Govt of Pakistan
5
Arab Spring
4
TTP
3
al-Qaeda in North Africa
2
Govt of Syria
2
Hezbollah
2
Jamaat-e-Islami
1
al-Qaeda in Arabia
1
al-Qaeda in Pakistan
1
Thai Insurgency
1
Ansar Dine
1
Lashkar e-Jhangvi
1
Palestinian Authority
1
Commies
1
Govt of Iran
Bookmark
E-Mail Me
The Classics
The O Club
Rantburg Store
The Bloids
The Never-ending Story
Thugburg
Gulf War I
The Way We Were
Bio
Merry-Go-Blog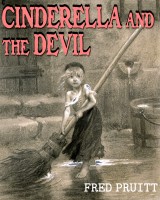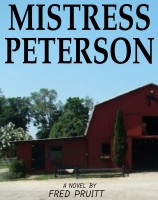 On Sale now!


A multi-volume chronology and reference guide set detailing three years of the Mexican Drug War between 2010 and 2012.

Rantburg.com and borderlandbeat.com correspondent and author Chris Covert presents his first non-fiction work detailing the drug and gang related violence in Mexico.

Chris gives us Mexican press dispatches of drug and gang war violence over three years, presented in a multi volume set intended to chronicle the death, violence and mayhem which has dominated Mexico for six years.
Click here for more information


Meet the Mods
In no particular order...


Steve White
Seafarious
tu3031
badanov
sherry
ryuge
GolfBravoUSMC
Bright Pebbles
trailing wife
Gloria
Fred
Besoeker
Glenmore
Frank G
3dc
Skidmark



Better than the average link...



Rantburg was assembled from recycled algorithms in the United States of America. No trees were destroyed in the production of this weblog. We did hurt some, though. Sorry.
34.204.181.91

Help keep the Burg running! Paypal: