Africa North
Egypt Police Clashes with Protesters at Morsi's Palace
[An Nahar] Egyptian police fired tear gas and water cannon at stone-throwing protesters outside the presidential palace on Monday as the opposition rallied to mark the second anniversary of Hosni Mubarak's overthrow.

The clashes broke out after several hundred protesters marched to the palace, the site of increasingly frequent clashes, on a day of marches against Egypt's new Islamist president, Mohamed Morsi.

Police first used water cannon and then charged at protesters in armored vans, firing volleys of tear gas.

Opposition groups called for the protests to demand that Morsi fulfill the goals of the revolution which brought him to power along with his long-banned Muslim Brotherhood movement.

Among their key demands are a new unity government, amendments to a controversial Islamist-drafted constitution and the sacking of Egypt's prosecutor general.

The interior ministry said an "angry minority" provoked the clashes when they tried to remove a barbed wire barricade at the gate of the palace in northern Cairo.

Activists are also furious that no one has been held accountable for the deaths of dozens of protesters in past months in clashes with police.

Monday's protests drew a far lower turnout than the anti-Morsi mass rallies of November and December, after the president adopted now repealed powers placing his decisions above judicial oversight.

About 1,000 protesters gathered in central Cairo's Tahrir Square, a protest hub. "The revolution continues" read some banners, as others chanted "After blood has been spilled, there is no legitimacy."

Protesters briefly blocked a major bridge as well as trains in a central metro station, scuffling with passengers and metro police, witnesses and state media reported.

Posted by: Fred || 02/12/2013 00:00 || Comments || Link || E-Mail|| [6477 views] Top|| File under: Arab Spring
Algeria dismantles arms trafficking network
[MAGHAREBIA] Algerian security forces arrested ten suspected members of an arms and ammunition trafficking network in El Bayadh APS reported on Sunday (February 10th). The investigation reportedly began after a 35-year-old bus driver was arrested for selling ammunition at a weekly market.
Posted by: Fred || 02/12/2013 00:00 || Comments || Link || E-Mail|| [6476 views] Top|| File under: al-Qaeda in North Africa
French, Malian troops control Gao; seek out rebels
[KANSASCITY] Malian soldiers scoured the city of Gao on Monday for remnants of the radical Islamic fighters who invaded the town and engaged in an hours-long fight with soldiers before French and Malian forces regained control.

Sunday's brazen assault marked the first time the jihadists had penetrated the city of mud-walled buildings since they fled two weeks ago. The attack also showed the al-Qaeda-linked

krazed killer

s' intent to fight for control of Gao, which they had ruled for nearly 10 months.

However,


there's more than one way to stuff a chicken...


French President Francois Hollande


...the Socialist president of La Belle France, and a fine job he's doing of it...


said Monday his goal is that "not one space of Mali's territory be under the control of terrorists."

"The essential part of the Malian territory is today liberated, but we haven't finished our task. There are still terrorist pockets, notably in the extreme north of Mali, and operations are still being conducted by a certain number of groups," Hollande said from

Gay Paree

.

Lt. Col. Salihou Maiga with the national police said Monday that at least 14 suspects had been jugged
... anything you say can and will be used against you, whether you say it or not...
following searches in the area and would be transferred to Bamako, the capital.

At least five of them were being held inside a building that smelled of urine with a tiny barred window. The metal door was secured with two padlocks.

Inside the

cop shoppe

, at least eight people facing interrogation by authorities sat on the floor without handcuffs or restraints.

"People were terrorized by Sunday's attack, but all the people have returned to the city now," Maiga said. "Calm has been restored."

At least six French armored personnel carriers patrolled the empty downtown streets where the black-robed Islamic

gunnies

had battled for more than five hours with Malian soldiers the day before. The checkpoint to the city where

jacket wallah

s have now twice targeted Malian soldiers also was heavily fortified.

"Our forces are right now patrolling the city to dismantle the pockets of resistance," said Daouda Sidiki Dembele, a communications officer with the Malian army in Gao.

Hundreds of Gao residents gathered around the heavily damaged police headquarters in the center of the city early Monday where body parts lay strewn about. The al-Qaeda-linked

cut-throats

concentrated their attack on the police center in northern Mali's largest city.

"Yesterday we heard the gunfire and hid in our homes all evening," said Soumayla Maiga as he stood with friends near the heavily damaged offices. "We were stunned when we came out and saw what happened."

The radical Islamic fighters from the Movement for Oneness and Jihad in West Africa, or MUJAO, had ruled Gao for nearly 10 months before they were ousted at the end of January.

The black-robed jihadists, armed with AK-47 automatic rifles, returned to the city by crossing the Niger River in wooden boats to launch their assault Sunday afternoon, said French Gen. Bernard Barrera, citing the Malian military.

By nightfall French military helicopters flew overhead to patrol the city. Two

kaboom

s rang out overnight, but early Monday the only sounds in the city were the morning call to prayer from mosques and barking dogs.

Malian Lt. Col. Nema Sagadam said it was unclear how many jihadist fighters had penetrated the city in Sunday's attack, though at least 10 were killed by Malian forces. Malian soldiers fired on the police building because the radical Islamic fighters were hiding inside, she said.

"We used heavy arms to attack the building because it was infested with

cut-throats

who were firing at people," Sagadam said.

The walls and ceiling inside the police building were heavily stained with blood, and the damage was consistent with an

kaboom

, suggesting a suicide bomber may have blown himself up inside the police offices during the fighting.
Posted by: Fred || 02/12/2013 00:00 || Comments || Link || E-Mail|| [6468 views] Top|| File under: al-Qaeda in North Africa
Malian army evacuates Gao market
[News24] Malian soldiers on Monday evacuated the main market in Gao over fears of an attack, after the northern city was shaken by three days of suicide bombings and guerilla gun battles claimed by Islamists.

"We fear an attack, that is why we are evacuating the Gao market for security reasons," said a high-ranking officer. Vendors were packing up their merchandise and leaving the Washington Market, which is near the central police station that Islamist gunmen used as a base for a guerilla attack on the city on Sunday.
Posted by: Fred || 02/12/2013 00:00 || Comments || Link || E-Mail|| [6502 views] Top|| File under: al-Qaeda in North Africa
Africa Subsaharan
Nigeria nabs polio naysayers
[News24] Three Nigerian journalists have been tossed in the calaboose
Maw! They're comin' to get me, Maw!
for inciting violence by saying on a radio show that polio


...Poliomyelitis is a disease caused by infection with the poliovirus. Between 1840 and the 1950s, polio was a worldwide epidemic. Since the development of polio vaccines the disease has been largely wiped out in the civilized world. However, since the vaccine is known to make Moslem pee-pees shrink and renders females sterile, bookish, and unsubmissive it is not widely used by the turban and automatic weapons set...


immunisations were an anti-Islam Western conspiracy, just days before health workers administering the vaccines were killed.

Gunmen on

cycle of violence

s

rubbed out

the nine health workers in two separate attacks in Nigeria's main northern city of Kano on Friday.

Kano Police Chief Ibrahim Idris told

Rooters

on Monday three journalists from Wazobia FM had been tossed in the clink
Please don't kill me!
after they said on their show on Wednesday that immunisation against polio was anti-Islam and a Western conspiracy to cause infertility in women.

Some influential

Mohammedan

leaders in Kano openly oppose the vaccinations for the same reasons.

The killings could hamper efforts by global health organizations to clear Nigeria's mostly

Mohammedan

north of the virus that can cause irreversible paralysis within hours of infection.

Polio crippled thousands of people every year in rich nations until the 1950s. As a result of vaccination, it is now only endemic in three countries - Nigeria, Afghanistan and Pakistain.

According to the World Health Organisation, there were 121 new cases of polio in Nigeria last year, compared to 58 in Pakistain and 37 in Afghanistan.

In 2003, northern Nigeria's

Mohammedan

leaders opposed polio vaccinations, saying then they could cause infertility and Aids.

Their campaign against the treatments was blamed for a resurgence of the disease in parts of Nigeria and other African countries previously declared polio-free.
Posted by: Fred || 02/12/2013 00:00 || Comments || Link || E-Mail|| [6489 views] Top|| File under:
Seven suspects arrested for attack on Kano Emir
[Guardian Ng] SECURITY operatives in Kano State have arrested seven suspects who were involved in the attack on the Emir of Kano, Alhaji Ado Bayero, on January 19, after the first suspect that was arrested provided useful information that led to the arrest of six more suspects.

In a press briefing in his office Monday, the Commissioner of Police, Kano State Command, Ibrahim K. Idris, disclosed that immediately after the attack on the emir, police received a distress call and operatives were immediately mobilised to the area and cordoned the place where the event took place.

According to him, the first suspect, "Adamu Sani, who hails from Tofa council of Kano State, was intercepted and arrested at a nipping point along Sabuwar Gandu by Mobile Policemen. He voluntarily confessed to have participated in the attack on the emir's convoy and so many other co-ordinated attacks in the state."
Continued on Page 49
Posted by: Fred || 02/12/2013 00:00 || Comments || Link || E-Mail|| [6469 views] Top|| File under:
Nigeria: Army Arrests Eight Boko Haram Suspects in Kaduna Village
[ALLAFRICA] Men of the Nigerian Army manning a check-point in Kagoro, Kaura local government area of Kaduna state on Saturday evening intercepted eight people suspected to be members of the Boko Haram sect.

It was gathered that seven men and a woman were arrested while travelling in an Opel Vectra Saloon car with registration number, AY-386-KPN with Improvise Explosives Devices (IED) materials.

According to a resident, Bulus Bawa, "When the men were arrested, we saw cooking gas cylinders, coils of wires and other devices used for producing bombs in the car. They were taken away from Kagora to Kafanchan Divisional Police Headquarters," he said.

A security source in Kafanchan confirmed to Daily Trust that the suspects confessed to have been travelling from Kano to Lafia.

"They were taken away from the police headquarters in Kafanchan at about 10am to a military base in Kaduna," he said.

When contacted, the Assistant Director, Army Public Relations 1 Division, Colonel Sani Usman confirmed the arrest.

He said, "On Saturday evening some suspected terrorists, including a woman were intercepted at a military check point in Kagoro. They were carrying weapons and Improvised Explosive Devices (IED's) when our men intercepted them."

Usman added that, "investigation has commenced into the matter," and assured the general public of the safety of their lives and properties in the state.
Posted by: Fred || 02/12/2013 00:00 || Comments || Link || E-Mail|| [6529 views] Top|| File under: Boko Haram
Caribbean-Latin America
Mexican coppers smoke 5 bad guys in Reynosa

For a map, click here. For a map of Tamaulipas state, click here

A total of at least five armed suspects were killed in an armed encounter with a Policia Federal road patrol in Reynosa, Tamaulipas Monday, according to Mexican news reports.

News accounts published on the website of El Diario de Coahuila and La Silla Rota news dailies said that a group of armed suspects ran into a Policia Federal road patrol in Reynosa municipality on Bulevar Luis Echeverria, sparking a pursuit and a running gunfight.

The encounter ended in Zona Centro near the intersection of calles Matamoros and Palafox, where unofficially, five armed suspects were killed. At least two other armed suspects were wounded in the pursuit and gunfight.

An undisclosed number of weapons were recovered in the aftermath.

Chris Covert writes Mexican Drug War and national political news for Rantburg.com
Posted by: badanov || 02/12/2013 00:00 || Comments || Link || E-Mail|| [6473 views] Top|| File under:
2 more grenades detonate in Nuevo Laredo, 1 dead -- UPDATED

For a map, click here. For a map of Tamaulipas state, click here
UPDATED

By Chris Covert
Rantburg.com

Two more grenades were detonated in Nuevo Laredo, Tamaulipas Monday evening, -- one near a local college -- killing one unidentified individual late Monday morning, according to twitter reports, government press releases and Mexican news accounts.

A tweet issued by the US Consulate at around said that two explosions were heard, presumably near their offices.

A report released by the Tamaulipas state Procuradura General del Estado (PGE), or attorney general said that grenades were detonated in two separate incidents in the city starting at 1150 hrs.

The first grenade exploded near the intersection of Avenida Alvaro Obregon and Privada I. Tamez, near Johann Gutemberg college, wounding one unidentified woman. Her wounds were originally characterized in the PGE press release as not serious. However, late twitter reports said the victims wounds were labeled as grave. Two sedans also were damaged in the incident.

The unidentified woman who was wounded in the attack later died in the attack.

The second incident took place near the intersection of Avenida Juarez and Calle Bolivar. That incident caused damage to the facade of a business, which subsequently closed. An SUV also was damaged in the incident.

The grenade attacks are the second in a week. An attack took place last Thursday near the US Consulate when two rival gangs exchanged gunfire. Three grenades were detonated, but no one was reported wounded, nor was damage reported. Mexican federal security forces intervened, forcing the armed groups to flee the scene.

The Tamaulipas PGE denied last week's grenade attack even took place.

Getting news from Nuevo Laredo has been problematic. Local drug groups routinely intimidate local and foreign reports into not reporting incidents such as Monday's attacks. Because of the threats and intimidation, local government officials must resort to social media such as Twitter to spread the word about danger zones in the city as they arise.

A tweet released Monday said that bots were being use to suppress reports.

A late tweet posted just two hours before press time reported gunfire in Riveras del Bravo colony on Avenida Ruiz Cortez.

Chris Covert writes Mexican Drug War and national political news for Rantburg.com
Posted by: badanov || 02/12/2013 00:00 || Comments || Link || E-Mail|| [6539 views] Top|| File under:
China-Japan-Koreas
KCNA confirms: Pudgy sets off a nuke
With double-plus good hand-wringing from the NYT. Nothing can be done, nothing we do works, so we might as well just go along and accept it.

WASHINGTON -- North Korea confirmed on Tuesday that it had conducted its third, long-threatened nuclear test, according to the official K.C.N.A. news service, posing a new challenge for the Obama administration in its effort to keep the country from becoming a full-fledged nuclear power.

The K.C.N.A. said the North used a "miniaturized and lighter nuclear device with greater explosive force than previously" and that the test "did not pose any negative impact on the surrounding ecological environment."


'Miniaturized and lighter' may not mean what we would take it to mean: a device that could be mounted on a missile. But I'll bet that's what the Norks want us to think.

Early Tuesday morning in Washington the office of the director of national intelligence, James R. Clapper Jr., issued a statement suggesting the North Koreans were, on their third try, beginning to produce nuclear devices with substantial explosive power. "The explosion yield was approximately several kilotons," the announcement said, which was less specific than a South Korean Defense Ministry estimate of six to seven kilotons. That would be far greater than the yield of less than one kiloton detected in the North's 2006 test, but it is unclear how it would measure up to the last test, in 2009, which had estimated yield of two to six kilotons. By comparison, the first bomb the United States dropped on Japan, which devastated Hiroshima in 1945, had an explosive yield of 15 kilotons.


Six kilotons can still ruin your day...

The test drew a crescendo of predictable and ineffectual international condemnation Tuesday, with President Obama calling it a "highly provocative act" that demands "swift and credible action by the international community" against North Korea.


Really? Like what, exactly...

Russia, Britain, South Korea and the United Nations also quickly condemned the blast. The head of the international nuclear watchdog called the test "deeply regrettable" and the United Nations Security Council scheduled an emergency meeting at 9 a.m. in New York to take up the matter.


At which time the Security Council will agree that the test was 'deeply regrettable'. By the time they do that it will be time for lunch...

Preliminary estimates by South Korea suggested that the test was much more powerful than the previous two conducted by the North.


Since those two were, in essence, partial fissiles...

The test is the first under the country's new leader, Fat Boy Kim Jong-un, and an open act of defiance to the Chinese, who had urged Pudgy Mr. Kim not to risk open confrontation by setting off the weapon. In a relatively muted statement issued several hours after the blast, China expressed its "staunch opposition" to the test but called for "all parties concerned to respond calmly." And it was unclear how China would act at the Security Council meeting on Tuesday.


Did the Chinese close the railway at the border? Did they turn off the spigot at the State Bank? Unless and until they do those things, everything they say is for consumption by gullible Western leaders, diplomats and the media and certainly not an indication that they are displeased with their lap dog. The Chinese consider western leaders to be saps, and unfortunately they're mostly correct in that assessment...

The nuclear test, came the same day Mr. Obama is to use his State of the Union address to call for drastically reducing nuclear arms around the world, potentially bringing the number of deployed American weapons to roughly 1,000 from the current 1,700.


Good idea. Cut the number of American devices the same day the Norks explode their first uranium device. The world will get the message, you bet it will...

Even before the North conducted Tuesday's test, the Obama administration had already threatened to take additional action to penalize the country through the United Nations.
But the fact is that there are few sanctions left to apply against the most unpredictable country in Asia. The only penalty that would truly hurt the North would be a cutoff of oil and other aid from China. And until now, despite issuing warnings, the Chinese have feared instability and chaos in the North more than its growing nuclear and missile capability, and the Chinese leadership has refused to participate in sanctions.


Said another way, the Chinese are pleased with what the Norks are doing and are simply being duplicitous in their relations with the West...

Suet Face Mr. Kim, believed to be about 29, appears to be betting that even a third test would not change the Chinese calculus, and later Tuesday, the North Korean Foreign Ministry warned of "second and third measures of greater intensity" if Washington remains hostile.


By which he means, if we refuse to provide food aid...

The test set off a scramble among Washington's Asian allies to assess what the North Koreans had done.

The United States sent aloft aircraft equipped with delicate sensors that may, depending on the winds, be able to determine whether it was a plutonium or uranium weapon. The Japanese defense minister, Itsunori Onodera, said Japan had ordered the dispatch of an Air Self-Defense Force jet to monitor for radioactivity in Japanese airspace. Japan's new prime minister, Shinzo Abe, told Parliament that the country was considering "its own actions, including sanctions, to resolve this and other issues."


If you want to resolve it, suggest ever so obliquely that your country may have to assemble and test nuclear devices of its own. That will get a response from the Chinese, I guarantee it.

But the threat may be largely empty, because trade is limited and the United States and its allies have refrained from a naval blockade of North Korea or other steps that could revive open conflict, which has been avoided on the Korean Peninsula since an armistice was declared 60 years ago.


It's an unfortunate fact of life, one that we've commented on extensively in the past here at the Burg: Seoul is within artillery distance of the North Koreans. The Norks do not need a nuke, they just need to threaten to start firing from the ten thousand plus tube and missile launchers they have aimed south. That, not a nuclear test, is what stops us from doing anything overt to shut down the Norks.

It may take days or weeks to determine independently if the test, was successful.


It already has been. There's seismic evidence. The South Koreans call it a six kiloton device. The world has noticed. The Norks have accomplished everything they set out to do.

American officials will also be looking for signs of whether the North, for the first time, conducted a test of a uranium weapon, based on a uranium enrichment capability it has been pursuing for a decade. The past two tests used plutonium, reprocessed from one of the country's now-defunct nuclear reactors. While the country has only enough plutonium for a half-dozen or so bombs, it can produce enriched uranium well into the future.

After the detonation, the K.C.N.A. news agency said that the test demonstrated that North Korea's nuclear deterrence that has become "diversified." South Korean officials said they were studying whether it meant that North Korea had actually used highly enriched uranium for bomb fuel, rather than plutonium.

No country is more interested in the results of the North's nuclear program, or the Western reaction, than Iran, which is pursuing its own uranium enrichment program. The two countries have long cooperated on missile technology, and many intelligence officials believe they share nuclear knowledge as well, though so far there is no hard evidence.


Other than the hundreds of Nork scientists and engineers in Iran, the extensive communications back and forth, the Iranian tech people in Pyongyang, and the complete cooperation on missile tech. Nope, no hard evidence at all says the NYT!

Iran is preparing for two important sets of negotiations with the International Atomic Energy Agency, the United Nations's nuclear regulatory body, starting in on Wednesday, and later this month with the six world powers seeking to curb its nuclear program.


Which will work about as well as the IAEA's efforts to curb North Korea...

Yukiya Amano, the director general of the I.A.E.A., which is based in Vienna, said in a statement on Tuesday that North Korea's action was "deeply regrettable and is in clear violation of U.N. Security Council resolutions."


Thanks for that Mr. Amano. What a hard hitting statement. Lunch?

He also offered to "contribute to the peaceful resolution" of the North Korean nuclear issue by "resuming its nuclear verification activities in the country as soon as the political agreement is reached among countries concerned."


Which will occur around the twelfth of Never...

The timing of the test was critical. It came just as a transition of power is about to take place in South Korea, and the North detested the South's departing president, the hard-line Lee Myung-bak. By conducting a test just before he leaves office, the North could have been sending a message and giving his successor, Park Geun-hye, the chance to restore relations after the breach a test will undoubtedly cause.


If Park is smart she'll reject that nonsense, seal the border, do everything she can to ignore the blandishments from the North and make sure her military -- and her countrymen -- are ready.

While intelligence officials in Washington and Seoul are jittery about the North's progress, there is still no proof that it has yet mastered the difficult technology of miniaturizing bombs so they can be fitted to ballistic missiles.

But instead of doing anything about it now we'll wait until the Norks have a basketball-sized device. Then we'll wring our hands, proclaim it to be too late to do anything, and blame George Bush.

But arms experts declared a recent rocket launching a success, suggesting the country was making advances that could eventually allow it to lob a nuclear-tipped missile as far as the United States mainland.
Posted by: Steve White || 02/12/2013 09:32 || Comments || Link || E-Mail|| [6634 views] Top|| File under:
The Grand Turk
Man Killed by Own Hand Grenade at Kurd Protest in Turkey
[An Nahar] A 19-year-old Kurdish man was killed late Sunday when a home-made grenade exploded in his hands during a demonstration in Turkey's Kurdish-majority southeast, local authorities said.

The man was one of 100 demonstrators who had gathered in Diyarbakir city to protest ahead of the 14th anniversary of jailed Kurdish rebel leader Abdullah Ocalan's capture in Kenya on February 15.

He was preparing to launch the grenade at police when it exploded in his hand, Diyarbakir governor Mustafa Toprak was quoted as saying by the state-run TRT channel.
Continued on Page 49
Posted by: Fred || 02/12/2013 00:00 || Comments || Link || E-Mail|| [6493 views] Top|| File under:
India-Pakistan
Karachi violence: Fifteen killed, alleged TTP militants arrested
[Dawn] At least 15 more people

bit the dust

on Monday as the ongoing wave of violence persisted in Bloody Karachi


...formerly the capital of Pakistain, now merely its most important port and financial center. It is among the largest cities in the world, with a population of 18 million, most of whom hate each other and many of whom are armed and dangerous...


, DawnNews reported.

People were killed and injured in city's Ahsanabad, Gulshan-e-Iqbal, Landhi Sherpao Colony, Lyari, Safora Chowrangi, Abul Hasan Isfahani Road and Garden areas.

The incidents spread fear among residents and shops and small businesses were reportedly shut in some areas of the city.

Meanwhile,


...back at the mall, Clarissa suddenly spied Mr. Bartlett at the checkout counter. He was buying Grecian Formula!...


special investigation department of CID police has tossed in the slammer
Into the paddy wagon wit' yez!
three people including two alleged members of banned Tehrik-e-Taliban Pakistain (TTP) when they raided Manghopir and Shershah areas.

According to police, the arrested are involved in several acts of extortions and

assassination

s including attacks on foreign health teams.

Posted by: Fred || 02/12/2013 00:00 || Comments || Link || E-Mail|| [6477 views] Top|| File under: TTP
Pakistan Taliban 'Ban Vulgar Films, Viagra'
[An Nahar] The Pak Taliban have warned shopkeepers in a popular market to stop selling "obscene films" and Viagra-style male potency pills.

Shopkeepers told Agence

La Belle France

Presse Monday that they found handwritten pamphlets containing the warnings after opening Saturday in Karkhano market on the edge of the northwestern city of Beautiful Downtown Peshawar.


...capital of Khyber Pakhtunkhwa (formerly known as the North-West Frontier Province), administrative and economic hub for the Federally Administered Tribal Areas of Pakistan. Peshawar is situated near the eastern end of the Khyber Pass, convenient to the Pak-Afghan border. Peshawar has evolved into one of Pakistan's most ethnically and linguistically diverse cities, which means lots of gunfire.


"Selling sex drugs, vulgar films and obscene movies are against Sharia," said copies of the pamphlet distributed in the name of Tehrik-e-Taliban Khyber.

"All those involved in this business are warned to quit this occupation and start a lawful business or face the consequences," it said.

Those who received the threatening letter spoke to AFP on condition of anonymity because of fear of Taliban reprisals.

Dozens of shops in Karkhano openly sell pornographic films and male potency tablets, according to witnesses.

The market borders the tribal district of Khyber, where fighting has recently intensified in a long-running Pakistain military operation against the Taliban and other Islamist militias on the Afghan border.

Shopkeepers selling music and films are routinely threatened across the northwest, where hundreds of DVD and CD shops have been bombed in the past by

gunnies

who deem their business un-Islamic.

Posted by: Fred || 02/12/2013 00:00 || Comments || Link || E-Mail|| [6499 views] Top|| File under: TTP
Iraq
Four killed in north Iraq suicide car bomb
[FRANCE24] A suicide

boom-mobile

near an army base in north Iraq killed at least four people on Monday, security officials said, the latest in an uptick in violence nationwide amid a political crisis.

The blast struck in the al-Muthanna area of

djinn-infested Mosul

, which lies 350 kilometres (220 miles) north of Storied Baghdad


...located along the Tigris River, founded in the 8th century, home of the Abbasid Caliphate...


, killing four people and wounding five others, according to security and medical officials.

Also north of the capital, a

roadside kaboom

killed a policeman and

maimed

two others in the disputed city of Kirkuk,


... a thick stew of Arabs, Turkmen, Kurds, and probably Antarcticans, all of them mutually hostile most of the time...


while a police brigadier general was badly

maimed

by a magnetic "sticky bomb" attached to his car, officials said.
Posted by: Fred || 02/12/2013 00:00 || Comments || Link || E-Mail|| [6470 views] Top|| File under: al-Qaeda in Iraq
Southeast Asia
Policeman injured in southern Thailand
A policeman was injured in a clash with suspected terrorists militants in Pattani province on Monday afternoon.

The battle broke out at about 3:40 p.m. when a police team rushed to Ban Pho after receiving a report that a number of terrorists militants were hiding in a house there. Pol Cpl Sukri Sribu was injured in the clash.

The police team continued to lay siege to the house, according to reports.
Posted by: ryuge || 02/12/2013 00:00 || Comments || Link || E-Mail|| [6469 views] Top|| File under: Thai Insurgency
Syria-Lebanon-Iran
Twin Suicide Attacks Kill 14 Syria Security Officers, Says NGO
[An Nahar] Jihadist rebels killed 14 Syrian intelligence officers in twin suicide car bomb attacks against their offices in the northeast province of Hasakeh on Monday, the Syrian Observatory for Human Rights said.

"At least 14 members of state security and military intelligence were killed when Al-Nusra Front fighters detonated car bombs in front of the state security headquarters and a military intelligence building in the town of Shadada," the watchdog said, citing sources on the ground.

The Observatory said that the number of fatalities was expected to rise since many others were wounded and in critical condition.

It added that clashes were continuing in the town, whose inhabitants -- including many employees of a nearby oilfield -- have largely fled.

Al-Nusra Front has been blacklisted by Washington as a terrorist organization for its deadly suicide attacks, but it has meanwhile traction on the ground as a fearless fighting force in the revolt against President Bashar Assad's regime.

Posted by: Fred || 02/12/2013 00:00 || Comments || Link || E-Mail|| [6486 views] Top|| File under: Govt of Syria
34 Charged over Arsal Army Ambush, Municipal Chief Summoned
[An Nahar] Suspected members of an armed group were on Monday charged in connection with the ambush of an army patrol in the northeastern town of Arsal that left two soldiers dead.

State Commissioner to the Military Court Judge Saqr Saqr charged 34 people and summoned Arsal municipal chief, Ali al-Hujairi, to question him as a witness, the state-run National News Agency said.

Two of the suspects are in custody while the identities of 25 others are known and investigators are trying to identify the rest, it said.
Continued on Page 49
Posted by: Fred || 02/12/2013 00:00 || Comments || Link || E-Mail|| [6478 views] Top|| File under:
13 Dead, Dozens Hurt in Blast at Turkey-Syria Border Crossing
[An Nahar] At least 13 people were killed and dozens

maimed

when a Syrian mini-bus went kaboom! Monday near the border between Turkey and Syria, officials said, though the cause was not immediately clear.

"All possibilities are on the table, including political motives," Deputy Prime Minister Bulent Arinc said after unidentified explosives triggered the "powerful blast".

The Syrian-registered mini-bus, which was traveling from the direction of Syria, went kaboom! in a busy parking lot barely 40 meters (yards) into the buffer zone of the Cilvegozu crossing in the Turkish town of Reyhanli.

It sparked a fire that damaged about 15 vehicles, a foreign ministry official told Agence

La Belle France

Presse.

The official put the likelihood of it being a terrorist attack at "51 percent," but stressed the local prosecutor's office was still investigating.

"We have unfortunately lost 13 people: three of them Turks and rest Syrians," Prime Minister Recep Tayip Erdogan said, adding that another 27 people were severely

maimed

.

Dozens of mortar shells have landed on Turkish soil in recent months, including a deadly incident in October when five Turkish

non-combatants were killed

by Syrian shelling.

Erdogan said the blast underscored why Turkey is prioritizing counter-terrorism efforts and maintaining a hard line against the regime of Syrian Hereditary President-for-Life Bashir Pencilneck al-Assad.


Leveler of Latakia...


"We will not make concessions on either issue," he said.

Posted by: Fred || 02/12/2013 00:00 || Comments || Link || E-Mail|| [6469 views] Top|| File under: Govt of Syria
Iran supporting up to 50k militia in Syria
(UPI) -- Militias fighting for Syrian President Bashar Assad have a second goal of keeping Iran's influence in Syria if Assad falls, officials tell The Washington Post.

As many as 50,000 militiamen backed by Iran and Lebanon's Hezbollah Shiite Islamic militant group and political party are being cultivated inside Syria to preserve and protect Tehran and Hezbollah's interests in a post-Assad Syria, the U.S. and Middle Eastern officials told the newspaper.


One assumes they haven't sent their very best, given how they performed thus far...

"It's a big operation," a senior Obama administration official told the Post.

longer article at the WaPo
Posted by: lord garth || 02/12/2013 00:00 || Comments || Link || E-Mail|| [6472 views] Top|| File under:
Who's in the News
33
[untagged]
5
Arab Spring
3
Govt of Syria
3
al-Qaeda in North Africa
3
Govt of Pakistan
2
TTP
1
al-Qaeda in Iraq
1
Hamas
1
Jamaat-e-Islami
1
Moro Islamic Liberation Front
1
Palestinian Authority
1
Thai Insurgency
1
Boko Haram
Bookmark
E-Mail Me
The Classics
The O Club
Rantburg Store
The Bloids
The Never-ending Story
Thugburg
Gulf War I
The Way We Were
Bio
Merry-Go-Blog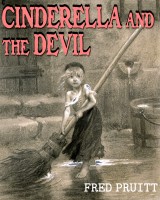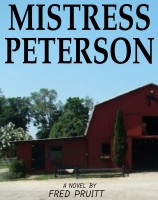 On Sale now!


A multi-volume chronology and reference guide set detailing three years of the Mexican Drug War between 2010 and 2012.

Rantburg.com and borderlandbeat.com correspondent and author Chris Covert presents his first non-fiction work detailing the drug and gang related violence in Mexico.

Chris gives us Mexican press dispatches of drug and gang war violence over three years, presented in a multi volume set intended to chronicle the death, violence and mayhem which has dominated Mexico for six years.
Click here for more information


Meet the Mods
In no particular order...


Steve White
Seafarious
Pappy
lotp
Scooter McGruder
john frum
tu3031
badanov
sherry
ryuge
GolfBravoUSMC
Bright Pebbles
trailing wife
Gloria
Fred
Besoeker
Glenmore
Frank G
3dc
Skidmark
Alaska Paul



Better than the average link...



Rantburg was assembled from recycled algorithms in the United States of America. No trees were destroyed in the production of this weblog. We did hurt some, though. Sorry.
3.236.52.68

Help keep the Burg running! Paypal: