Africa North
Solider accused of killing teenager in custody
[Egypt Independent] The soldier who fatally shot a 13-year-old street vendor during

festivities

in downtown Cairo earlier this month will be locked away
... anything you say can and will be used against you, whether you say it or not...
for 15 days pending investigations into the incident, said the military prosecution on Friday.

The military prosecutor's office and the Forensic Medicine Department are conducting ongoing investigations into the killing, a military source told Al-Masry al-Youm.

The victim, Omar Salah, was reportedly killed on 3 February near the US Embassy in Cairo after being shot by security forces during

festivities

sparked by the second anniversary of the 25 January revolution.

Ahmed Mohamed Ali, a spokesperson for the Armed Forces, on Thursday offered a rare public apology for the incident, which he said was an accient.

Ali claimed that the soldier fired his weapon by mistake during a routine inspection. Ali alleged that the boy's family waived their right to seek justice through the courts.

Hundreds in Tahrir Square staged a symbolic funeral for the teenager. They raised the Egyptian flag and a banner with a photograph of Salah.

At the same time, hundreds of Ultras Ahlawy members and other revolutionary groups staged a protest at Ramses Square, demanding accountability for members of the Supreme Council of the Armed Forces (SCAF) who were in power during the Port Said massacre in February 2012.

The protesters

rolled their eyes, jumped up and down, and hollered poorly rhymed slogans real loud

against SCAF and Interior Ministry. They said they would stage a march on the Ministry of Defense.

Posted by: Fred || 02/16/2013 00:00 || Comments || Link || E-Mail|| [6482 views] Top|| File under: Arab Spring
Beheira protesters block railways
[Egypt Independent] Hundreds of demonstrators took to the streets across the country on Friday, protesting against the rule of the Muslim Brotherhood and its political arm, the Freedom and Justice Party, and decrying police brutality.

In Beheira Governorate, dozens of protesters blocked the railways late Friday afternoon, chanting angrily. They pelted residents who attempted to open the way with rocks. Security forces were completely absent from the scene.

Hundreds of Beni Suef residents blocked the railways in the governorate's capital city on Friday afternoon, in protest against Prime Minister Hesham Qandil's comments on women from the area.

Qandil made the controversial statements during a televised meeting with state TV leaders and media professionals on Monday 4 February. He criticized traditional ways of practicing personal hygiene in Beni Suef, claiming that ignorant women nurse their infants without cleaning themselves first, causing diarrhea in the infants.

He also claimed that women Beni Suef head to agricultural fields and get raped, which sparked an outcry from political forces and lawyers, who declared the statements were humiliating to all women from the governorate.

Eyewitness told Al-Masry Al-Youm that hundreds took to the streets in mass protest, stopping all trains running to and from Cairo. They chanted, "Leave ... leave," and demanded Qandil put on trial for his statements. They also chanted, "Down with the guide's rule," referring to the leader of the Muslim Brotherhood.

In Suez, dozens of activists protested in Arbaaen Square in the capital's downtown district, demanding the completion of the goals of the revolution.

"We call for the release of detained revolutionaries," Ali Amin, a leading Wafd Party figure in the governorate, told state-run MENA news agency. He claimed that in Suez, there are ongoing attempts to terrorize the opposition into silence.

In Alexandria, hundreds participated in a march from Al-Qaed Ibrahim Mosque after Friday prayers, rejecting the Muslim Brotherhood and denouncing the Interior Ministry's policies on suppressing demonstrations since last month's protests marking the second anniversary of the 25 January revolution.

Protesters also marched in the funeral of Hassan Shaaban, an activist who reportedly died early Thursday morning in Borg Al-Arab Prison after allegedly being denied medicine and health care, despite known health conditions. The 35 year-old was arrested after participating in demonstrations near the Alexandria Security Directorate on Friday 8 February.

In Monufiya Governorate, dozens of members of the April 6 Youth Movement and Kefaya protested in the capital city Shibin al-Kom to demand the completion of the goals of the revolution. Security was tightened in front of the governorate building, the prison and the courts to secure them against any acts of sabotage.

In Kafr al-Sheikh Governorate, dozens of members of the Popular Current, the Dostour Party and the Karama Party also took to the streets to demand that the goals of the revolution be fulfilled. The demonstrators also denounced the Muslim Brotherhood's rule.
Posted by: Fred || 02/16/2013 00:00 || Comments || Link || E-Mail|| [6480 views] Top|| File under: Arab Spring
Missing activist found bound, naked, tortured in desert
[Egypt Independent] Opposition activist Ibrahim Hanafy, who disappeared a few days ago during a protest outside the Ettehadiya Presidential Palace, was found by police Thursday evening naked, bound and injured in the desert outside of Asher Men Ramadan City. Marks indicating torture covered his body.

Hanafy is the media coordinator for the Free Front for Peaceful Change. The group's general coordinator, Maher Zayed, told Al-Masry al-Youm that the front filed a missing persons report with the police after Hanafy's disappearance, and accused four Brotherhood members of abducting him.

A warning letter to opposition activists in Asher Men Ramadan City was found next to Hanafy, Zayed claimed.

The activist has been transferred to a hospital in the city.

Posted by: Fred || 02/16/2013 00:00 || Comments || Link || E-Mail|| [6485 views] Top|| File under: Arab Spring
Tunisian salafists die in Syria attack
[MAGHAREBIA] Two Tunisian salafists died in fighting at Syria's Aleppo airport, Ansa reported on Friday (February 15th). Both men were from Regueb.

Maghreb fighters in Syria have linked up with groups seeking to topple the regime of Bashar al-Assad, including al-Qaeda affiliate Jabhat al-Nusra. Al-Qaeda in the Islamic Maghreb fighters are reportedly among the latest arrivals to the Syria battle.
Posted by: Fred || 02/16/2013 00:00 || Comments || Link || E-Mail|| [6490 views] Top|| File under: Salafists
Mauritanian terror suspect caught in Senegal
[MAGHAREBIA] Senegalese soldiers arrested a Mauritanian national on charges of recruiting for al-Qaeda, PANA reported on Thursday (February 14th). Mohamed Ahmed Aidara, 34, was intercepted in Pakour, near the border with Guinea Bissau. He is accused of recruiting young people to join terrorist groups in northern Mali.
Posted by: Fred || 02/16/2013 00:00 || Comments || Link || E-Mail|| [6485 views] Top|| File under: al-Qaeda in North Africa
Africa Subsaharan
IED Kills Two In Maiduguri Work Accident
[Guardian Ng] TWO people were killed Friday by an Improvised Explosive Device (IED) targeted at the Joint Task Force (JTF) patrol vehicles at Gambaru Market General area of Maiduguri, just about 1000 meters from the main market on the road to Gambaru-Gala.

JTF spokesman, Col. Sagir Musa, in a statement, said the explosion, which involved acid and highly flammable substances that propagate blast and thermal effects, occurred around 4.30pm and set houses shops around the vicinity on fire.

The victims were suspected to be the bombers.

Although no civilian was killed or wounded in the incident, a JTF vehicle was damaged and a soldier wounded.
Posted by: Fred || 02/16/2013 00:00 || Comments || Link || E-Mail|| [6483 views] Top|| File under: Boko Haram
Arabia
Explosions Target Political Security Office, Governor's Residence in Yemen
[Yemen Post] Unknown

gunnies

detonated two bombs at the political security building and governor's residence in Yemen's Baidha province on Thursday, a day after two

kaboom

s hit the political security office and a military camp in Dhamar province, local security sources said by telephone.

One of the bombs was thrown at the gate of governor Al-Dhahiry Al-Shaday and several adjacent homes were damaged, the sources said, adding that the second bomb

exploded

at the political security office at dawn. There have been no reports of casualties from both attacks.

The Yemeni army has recently launched an offensive against Al-Qaeda in Baidha that was ceased under a tribal mediation by elders who told the government they can convince the

beturbanned goons

to leave the Rada city. The army is also seeking to release three Europeans who were kidnapped in Sanaa in December and handed to Al-Qaeda in Baidha.

Lately, leader of the Rada

beturbanned goons

visited the capital Sanaa and met with

bigwig

s on the battles and the release of the two Finns and Austrian.

The outcomes of the talks have not been announced.

However,


a woman is only as old as she admits...


unconfirmed reports have emerged that President Abdrabu Mansour Hadi had told the leader Abdul Ra'ouf Al-Dhahab that he and his relatives with links with Al-Qaeda should surrender to the authorities and release the three Europeans in exchange for stopping the fight against the

bully boy

s.


Posted by: Fred || 02/16/2013 00:00 || Comments || Link || E-Mail|| [6491 views] Top|| File under: al-Qaeda in Arabia
Bangladesh
Tales from the Crossfire Gazette
[Bangla Daily Star] An alleged robber


This was written by no mere Bangladeshi reporter, but by a trained journalist. Somehow, one can tell.

was killed during a "

shootout

" between personnel and an armed gang in Maheshkhali of Cox's Bazar early yesterday.


Cox's Bazar is where the very coolest miscreants hang out.

Two Rab personnel -- Md Asaduzzaman, assistant superintendent of police and constable Tajul Islam -- were also injured in the hour-long shootout around 4:00am, said sources in Rab-7.


A hernia and a bruised ego...

The law enforcers seized a double-barrel shotgun, two single-barrel guns, two other guns, seven cartridges, 12 used cartridges and four machetes from the spot, the sources said.


Alas, no shutter gun. Perhaps it's been sent back for reconditioning?

Deceased Abul Kashem, 32,


No alias for him so you know he's not important...

But he does have two names, which suggests someone once loved him.

was a member of the notorious gang "Kala Jahangir Bahini", claimed the sources.


Ahhh. One of the Bahinis. You'd think they'd have tired of still being outside the law after all these years. You would, of course, be wrong.

They said Rab personnel, led by its commanding officer Lt Col Saiful Karim,


Soon to be full Colonel Saiful Karim...

went on a drive at Kalur Bridge area following a tip off.


Another fifty-spot to Mahmoud the Weasel...

The man does have school fees to pay for a couple of grandnieces...

About 12 to 15 members of the gang were preparing for a robbery,


Where? In a banana grove? At the secret lair? Details, we want details!

said Lt Commander Nuruzzaman, Chandgaon camp commander of Rab-7.



Spider senses tingling at the proximity of

the elite force,


"Hark! The spider sense! It tingles!"

the robbers fired 12 shots at the law enforcers
and the Rab personnel retaliated with 81 shots, added the Rab personnel.


That's a lot of shots. Either the boys need more time at the range or they just had to make it look good...

I hear tell it's just plain fun to shoot guns. So that's another possibility.

Kashem was hit


...one behind each ear as planned and, er, 'executed'...

and he

was struck down in his prime

, said squadron leader Nazmul Hossain, second-in-command of Rab-7, adding that the cohorts of Kashem managed to run away flee


...as if they'd never been there...

leaving the arms and ammunition behind.


Carefully planted by the RAB-7...

No! It cannot be, and I am shocked, shocked! that you would bandy such a horrid accusation.

Nazmul said Kashem was bullet hit during another shootout with the elite force in 2011 in Maheshkhali.


I don't believe it -- he lived?

He said over 25 cases were filed against him with different

cop shoppe

s of Cox's Bazar.


Wanted on a good many more than twelve systems, that one. Thanks be that the Rab got him properly this time.
Posted by: Fred || 02/16/2013 00:00 || Comments || Link || E-Mail|| [6485 views] Top|| File under:
Blogger brutally killed
[Bangla Daily Star] at a Glance:
- Rajib's janaza at Shahbagh intersection today after Asr prayers
- Call made to resist Jamaat's hartal on Monday
- Hoisting of National Flag and singing of National Anthem at all educational institutions Sunday at 10:00am
- Gathering in one hour's notice in case of any untoward incident, violence or compromise over trial
- Grand rally on February 21
- Mass gathering on February 26 marking 10th forming anniversary of People's Court
Posted by: Fred || 02/16/2013 00:00 || Comments || Link || E-Mail|| [6492 views] Top|| File under: Jamaat-e-Islami
Bangla police kill three Islamist protesters
Bangladeshi police on Friday gunned down three Islamist activists who were protesting against two of their leaders' convictions for war crimes, while even larger demonstrations calling for the men to be executed continued for an 11th day.

A tribunal sentenced Abdul Quader Mollah to life in prison on February 5 for war crimes including murder, rape and torture. Most Bangladeshis had expected a death sentence to be handed to Mollah, assistant secretary-general of Jamaat-e-Islami – the country's biggest Islamist party.

Tens of thousands have protested every day in more than a dozen cities since the sentencing, demanding the execution of Mollah and others convicted of war crimes. In Dhaka, demonstrations have attracted crowds of more than 100,000.

However the judgment – which followed the conviction of another former Jamaat leader on similar charges last month – also led to smaller counter-protests around the country, involving around 5,000 Jamaat activists in total.

The deaths on Friday took place in the southeastern town of Cox's Bazar town, a popular tourist resort, during battles between police and Jamaat activists. Police said they opened fire after teargas failed to disperse the activists.

The town's police chief Mohammad Azad Mia said his officers had used guns after Islamists had first opened fire, set off dozens of crude bombs and hurled stones and bricks. He said, "We had to open fire in self defence, as the Islamist militants turned on law enforcers."

At least 30 activists were wounded in Cox's Bazar and more than 150 arrested on Friday, while eight police were injured.

Jamaat has called for a two-day strike in Cox's Bazar over the weekend and a day-long national strike on Monday to protest the killings. Local reports said hundreds of tourists, including some foreigners, were fleeing the town, anticipating more violence.
Posted by: ryuge || 02/16/2013 00:00 || Comments || Link || E-Mail|| [6485 views] Top|| File under:
Caucasus/Russia/Central Asia
Leaders of banned Islamist group arrested in Tatarstan
Officials in the Russian republic of Tatarstan say they have arrested two leaders of a banned Islamic group.

The Interior Ministry said that two underground Islamic madrasahs, propagating ideas of a group called Nurcular were found during raids in Tatarstan's second-largest city of Naberezhnye Chelny. Some 30 members of the group have been questioned by police.

Nurcular has been banned in Russia since 2007. Officials say Nurcular promotes the idea of creating an Islamic state on lands where indigenous peoples speak Turkic languages. Nurcular denies the charge.

Tatarstan's authorities began checking all religious groups in the republic after police in August last year found an Islamic sect of 27 children and 38 adults living in catacomb-like cells underground.
Posted by: ryuge || 02/16/2013 00:00 || Comments || Link || E-Mail|| [6538 views] Top|| File under:
India-Pakistan
Bomb kills at least 20 in Pakistani city
A bomb killed at least 20 people in a Shi'ite Muslim area of the Pakistani city of Quetta on Saturday, Feb 16, in what a police official said was part of an escalation of sectarian attacks by hardline Sunni extremists, Reuters reported.

Officials said most of the dead were from Pakistan's Shi'ite minority, which has been demanding protection from the government after attacks by militant groups led by Lashkar-e-Jhangvi (LeJ).

"The explosion was caused by an improvised explosive device fitted to a motorcycle," said Wazir Khan Nasir, deputy inspector general of police in Quetta. He said 50 people were wounded."This is a continuation of terrorism against Shi'ites."

More than 400 Shi'ite were killed in Pakistan last year, many by hitmen or bombs, and the perpetrators are almost never caught.

Last month, LeJ claimed responsibility for a bombing in Quetta that killed nearly 100 people, one of Pakistan's worst sectarian attacks.
Posted by: tipper || 02/16/2013 11:46 || Comments || Link || E-Mail|| [6616 views] Top|| File under:
Pakistani Taliban reject 'ANP-sponsored' peace talks
[Dawn] The Pak Taliban have rejected an offer of peace talks coming out of an all parties conference called by the Awami National Party (ANP), the ruling party in militancy-hit Khyber-Pakhtunkhwa


... formerly NWFP, still Terrorism Central...


province.

"This ANP-sponsored offer of talks is just the party's election agenda," said Ehsanullah Ehsan, a

front man

for the Tehrik-e-Taliban Pakistain (TTP), told Dawn.com on Friday from some holy man's guesthouse an undisclosed location.

Two weeks after the banned

bad boy

outfit had initially made a conditional offer for peace talks with the government, the country's major political parties huddled together on Thursday at an ANP-led all parties conference, and announced they had all agreed on the need for peace through dialogue with the

bad boy

s.

"Attaining peace through dialogue should be the first priority," said a joint declaration read out by ANP chief Asfandyr Wali Khan.

However,


some people cause happiness wherever they go; others whenever they go...


the Pak Taliban dismissed the contents of the declaration as "old wine in a new bottle."

"The Taliban are still waiting for a serious and meaningful response to peace talks offer from the Pak government and the military," said Ehsan, reading out what he said was a statement issued after a key meeting of the Taliban shura (council).

"The non-participation of the Jamaat-e-Islami
...The Islamic Society, founded in 1941 in Lahore by Maulana Sayyid Abul Ala Maududi, aka The Great Apostosizer. The Jamaat opposed the independence of Bangladesh but has operated an independent branch there since 1975. It maintains close ties with international Mohammedan groups such as the Moslem Brotherhood. the Taliban, and al-Qaeda. The Jamaat's objectives are the establishment of a pure Islamic state, governed by Sharia law. It is distinguished by its xenophobia, and its opposition to Westernization, capitalism, socialism, secularism, and liberalist social mores...
in the APC is also a clear indication that it was a failure," he added.

Posted by: Fred || 02/16/2013 00:00 || Comments || Link || E-Mail|| [6487 views] Top|| File under: TTP
Mystery surrounds reports over killing of TTP's Tariq Afridi
[Dawn] Members of Tehrik-e-Taliban Pakistain's Darra Adamkhel faction told Dawn.com on Friday that the organization's chief of Darra Adamkhel area, Tariq Afridi, had died of wounds suffered a few months back.


The TTP Darra Adamkhel faction said that Tariq 'Gidar' was replaced by his close associate, Muhammad Arif 'Kaka' who belonged to the one of Darra Adamkhel's tribes.

TTP

front man

Ehsanullah Ehsan while talking to Dawn.com declined to confirm or deny the incident at the moment. When questioned about Tariq Afridi's

front man

, Mohammad, Ehsan said that he was 'no more' indicating that he had died a few days earlier.

Intelligence sources also confirmed that Tariq Afridi, the leader of the TTP's Tariq Afridi group, had died but added that there were two versions regarding his death.

According to one version there were reports that Tariq Afridi was killed by a relative a few months earlier and according to another version he had died in infighting between different

myrmidon

factions in Tirah valley's Dua Toi area near the border of Orakzai Agency
... crawling with holy men, home to Darra Adam Khel, the world's largest illegal arms bazaar. 14 distinct tribes of beturbanned primitives inhabit Orakzai agency's 1500 or so square kilometers...
Earlier on Thursday reports were received of one of Tariq's very close associated was killed in a sniper attack in KHyber tribal region.
Posted by: Fred || 02/16/2013 00:00 || Comments || Link || E-Mail|| [6486 views] Top|| File under: TTP
Two leaders of scrap market body killed
[Dawn] Two leaders of the Shershah scrap market association were

bumped off

in the SITE area on Thursday night.

Police said the attack took place on State Avenue near the Siemens intersection, where two armed assailants riding a

cycle of violence

targeted the two men -- vice president of the association Shakeel Malik and general sectary Mohammad Iftikhar -- who were travelling in a hi-roof vehicle.

"Both men were sitting in the front seats of the vehicle. They suffered multiple gunshot wounds in the head causing their instant death," SITE SP Ali Asif told Dawn.

A third person, sitting in the back seat of the vehicle, survived the attack, the SP said.

"The survivor is the younger brother of one of the two men. However,


the hip bone's connected to the leg bone...


he is in a state of shock and has not yet given us any statement," the SP said. The assailants used a .30-bore pistol in the killing, the SP added.

It's not the first time that people from the Shershah scrap market have been targeted.

On Oct 19, 2010 a group of assailants riding

cycle of violence

s stormed the Shershah scrap market and killed 12 men, mostly shopkeepers.

Following the carnage, the scrap market had remained closed for weeks and was only reopened after new police kiosks and Rangers pickets were set up there.

However,


the hip bone's connected to the leg bone...


gradually security was reduced and now only a few

coppers

and Rangers were performing duty in the market, said a shopkeeper.

The latest killings have once again heightened the sense of insecurity among the shopkeepers of the market.

The scrap market association has announced that the market will be closed on Friday in protest over the killings.

Some law-enforcement officials noted that the killing took place on the day when there were reports of withdrawal of criminal cases against some prominent gangsters belonging to Lyari.

Posted by: Fred || 02/16/2013 00:00 || Comments || Link || E-Mail|| [6492 views] Top|| File under:
CM Hoti escapes suicide attack in Mardan
[Dawn] Chief Minister Khyber-Pakhtunkhwa


... formerly NWFP, still Terrorism Central...


Ameer Haider Khan Hoti remained unhurt in a

suicide kaboom

that targeted his convoy in Mardan on Friday, DawnNews reported.

All other members of the chief minister's convoy also remained unhurt in the blast that took place outside the Abdul Wali Khan University in Mardan.

The attack occurred when the provincial chief minister was on its way to attend a political rally.

The attacker threw a grenade at the chief minister's car before blowing himself up, Zakaullah, a senior local official, told AFP.

Danishwar Khan, police chief for Mardan, where the attack took place, confirmed it was a

suicide kaboom

.

"The target of the attack was chief minister of Khyber-Pakhtunkhwa. He and other associates remained safe in the attack," he told AFP.

Mardan lies around 50 kilometres northeast of Beautiful Downtown Peshawar


...capital of Khyber Pakhtunkhwa (formerly known as the North-West Frontier Province), administrative and economic hub for the Federally Administered Tribal Areas of Pakistan. Peshawar is situated near the eastern end of the Khyber Pass, convenient to the Pak-Afghan border. Peshawar has evolved into one of Pakistan's most ethnically and linguistically diverse cities, which means lots of gunfire.


, which is on the edge of Pakistain's lawless tribal belt, known as a haunt of Taliban and Al Qaeda linked

myrmidon

s.

The attack on the senior Awami National Party (ANP) leader comes nearly two months after the killing of Bashir Ahmed Bilour in a suicide bomb

kaboom

in Peshawar.

The attack that killed Bilour was claimed by the Tehrik-e-Taliban Pakistain (TTP).

The ANP, which has been a continual target of

myrmidon

groups operating in northwest Pakistain, also recently convened an all parties' conference for developing a consensus on countering militancy in the country.

However,


some people cause happiness wherever they go; others whenever they go...


today the Pak Taliban rejected the offer of peace talks that had come out of the ANP-led conference.

"The Taliban are still waiting for a serious and meaningful response to peace talks offer from the Pak government and the military," TTP

front man

Ehsanullah Ehsan told Dawn.com.

Posted by: Fred || 02/16/2013 00:00 || Comments || Link || E-Mail|| [6492 views] Top|| File under: TTP
Indian troops killed soldier after questioning: Pakistan Army
[Dawn] The Pakistain Army on Friday condemned what it described as the "inhuman and brutal killing" of one of its soldiers by Indian troops near the de facto

Kashmire

border -- the first deadly exchange since a truce was agreed a month ago.

The Pak military condemned the killing, saying the soldier had become lost and crossed the LoC "inadvertently", and civilians had seen him being questioned by Indians troops.

"We condemn such an inhuman and brutal act of killing of our soldier after he had identified himself and explained his position," a

front man

of the military's public relations wing, the Inter-Services Public Relations (ISPR), said.

The ISPR

front man

said that soldier Sepoy Ikhlaq had lost his way between two border posts earlier on Thursday and inadvertently crossed over the LoC in Khoi Ratta sector.

A few civilians at the scene saw the soldier being questioned by the Indians, he said.

"This is not the first such event. We have returned Indian soldiers in the past, who had similarly strayed," said the

front man

.

He added that the Directors General Military Operations of the two countries spoke on the hotline this morning when the Indian DGMO revealed that the Pak soldier had been killed by their troops.

Sepoy Ikhlaq is a resident of Kallar Saydan, 22 years old, and had four years of service, he said.

Meanwhile,


...back at the Council of Boskone, Helmuth ordered the space pirate fleet to attack Zemblonia...


the body of the soldier has been handed over to the Pak authorities during a flag meeting in Laam Sector on Friday.



The dear departed

will be laid to rest with full military honour in his native town on Saturday, ISPR sources told the media.

The Pak foreign office also condemned the killing, saying that it "goes against the understanding reached between Pakistain and India on speedy return of inadvertent line crossers," and that the incident had "the potential to further vitiate the atmosphere."

"Pakistain calls upon the Government of India to carry out a thorough investigation into this unfortunate incident and to ensure that such incidents do not recur," it said in a statement released Friday evening.

Meanwhile,


...back at the Council of Boskone, Helmuth ordered the entire 614th quadrant searched. The Green Lensman must be found!...


an Indian army

front man

claimed the Pak soldier had been killed in a firefight in which one Indian soldier was also

maimed

.

"We detected some suspicious movement yesterday near the LoC (Line of Control) inside our territory and the challengers from our side fired and in the ensuing firefight he was killed," said Lieutenant Colonel Rajesh Kalia, a

front man

for the Indian army's northern command.

"At that time we did not know he was a Pak soldier. We killed an infiltrator," the

front man

added.

Kalia said India expected to return the body to Pak authorities later in the day.

The incident is the first fatal exchange between troops in the region since the two armies agreed a ceasefire on January 16.

Posted by: Fred || 02/16/2013 00:00 || Comments || Link || E-Mail|| [6482 views] Top|| File under: Govt of Pakistan
Southeast Asia
Malaysia arrests more than 100 Filipino militants
Malaysian officials arrested more than 100 armed Filipino guerrillas, who were wearing military fatigues. Malaysia said that the Filipinos were surrounded near Lahad Datu, Sabah, by Malaysian security forces and ordered to surrender.

Malaysian police Inspector-General Tan Sri Ismail Omar said, the "situation is under control and the people have nothing to worry." He said the armed Filipinos, thought to be members of "a militant group" from Mindanao, arrived on the shore of Lahad Datu by boat.

Filipino terrorists militants have demanded official recognition as members of the Sultanate of Sulu along with an assurance from Malaysia that their members who enter Borneo wouldn't be forcibly returned to the Philippines.

The standoff triggered one of the biggest security scares in recent years in Sabah, which is less than an hour by speedboat from Philippine provinces that have a Muslim separatist insurgency.

The intruders landed in Sabah's coastal district of Lahad Datu, Omar said, in the aftermath of "troubles in the southern Philippines."

Border security issues have increased problems for the Malay Sabah province, to where tens of thousands of Filipinos have tried to immigrate over the past several decades. Not all of the immigrants are seeking a better life; a decade ago, gunmen from Mindanao slipped twice into Sabah and abducted people, including tourists from a diving resort, for a ransom. Last November two Malaysians were seized from a plantation in Lahad Datu and Malay officials say they were subsequently transferred to Mindanao.

Malaysian Prime Minister Najib Razak, who had been visiting Sabah when the incident occurred, said "The government is choosing to handle the issue through negotiation and to get the group to leave peacefully to prevent bloodshed."

The identity of the Filipino militants has not yet been determined, with some reports speculating that they belong to various Filipino Muslim guerrilla factions fleeing from recent violence there but some Malay officials have speculated that they might in fact be personal security guards for a Muslim royal family in the southern Philippines who apparently failed to inform Malay authorities that they intended to travel to Sabah.
Posted by: ryuge || 02/16/2013 00:00 || Comments || Link || E-Mail|| [6491 views] Top|| File under:
Syria-Lebanon-Iran
Report: Turkey Fires Back after Syrian Shell Hits
[An Nahar] Turkish artillery struck back after a shell fired from neighboring Syria ploughed into Turkish territory without causing any casualties, the state-run news agency


...and if you can't believe the state-run news agency who can you believe?...


reported.

The shell fell near the town of Yayladag in Hatay province near the border with Syria and Turkish forces retaliated immediately, Anatolia said.

Since Syrian fire killed five Turks on October 3, Turkey has systematically retaliated to every cross-border shelling.

On Monday, 14 people were killed when a minibus packed with explosives blew up in a buffer zone between Syria's and Turkey's border.

Posted by: Fred || 02/16/2013 00:00 || Comments || Link || E-Mail|| [6532 views] Top|| File under: Govt of Syria
Syria Army, Rebels Ready for Fight over Aleppo Airports
[An Nahar] Syria's army and rebels were preparing Friday for a major battle for control of strategic airports in Aleppo, a watchdog said, four days after

bully boyz

launched assaults on airbases in the northern province.

The Syrian Observatory for Human Rights said intermittent

festivities

were reported around Aleppo international airport, Nayrab airbase and another military complex as the two sides readied for a major fight.

"The army shelled the area around Aleppo international airport and Nayrab air base on Friday morning, while rebels used homemade rockets to shell Nayrab," said Observatory director Rami Abdel Rahman.

"The army is preparing a large-scale operation to take back control of Base 80," Abdel Rahman added, referring to a military complex tasked with managing both Nayrab and Aleppo airports.

Rebels seized the base on Wednesday after a battle that left at least 150 dead from both sides, among them senior army officers, said the Observatory.

Insurgents fighting
Hereditary President-for-Life Bashir Pencilneck al-Assad


Oppressor of the Syrians and the Lebs...


's regime "are trying to take control of Nayrab and to destroy the runways at Aleppo international airport, which the army is using for military purposes," said Abdel Rahman.

Activists in Aleppo have said the rebel Free Syrian Army shifted its focus weeks ago from the city to airbases in the province.

Insurgents see the capture of airports such as al-Jarrah, also in Aleppo province, on Tuesday as a way to seize large amounts of ammunition and to put out of action warplanes used by the regime air force to bombard rebel-held areas.

Regime tanks, meanwhile, shelled the town of Khan Sheykhun in the province of Idlib, killing at least 11 civilians, said the Observatory.

In Damascus


...The place where Pencilneck hangs his brass hat...


, the army shelled the eastern district of Jobar, where rebels have set up enclaves, the

Britannia

-based group said.

Friday's violence came a day after at least 155 people were killed across Syria, it said.

Posted by: Fred || 02/16/2013 00:00 || Comments || Link || E-Mail|| [6487 views] Top|| File under: Govt of Syria
Finland Says Seized Military Equipment Destined for Syria
[An Nahar] Finnish customs said Friday they had seized military equipment en route from Russia to Syria on board a Finnish ship docked at Helsinki's Vuosaari port in January.

During an inspection of the ship, customs officials discovered spare parts for tanks in a container on board the M/S Finnsun, Finnish Customs said in a statement.

According to preliminary information from the agency, the container was en route from Russia to Syria.

The customs authority's crime division has opened an investigation into the illegal export of military equipment. Four crew members have been questioned as suspects, the statement said.

M/S Finnsun is owned by Finnlines, one of the biggest shipping operators in the Baltic region, which is owned by the Grimaldi Group.

The European Union


...the successor to the Holy Roman Empire, only without the Hapsburgs and the nifty uniforms and the dancing...


has banned all sales, delivery, transfers and exports of weapons to Syria.

Posted by: Fred || 02/16/2013 00:00 || Comments || Link || E-Mail|| [6478 views] Top|| File under: Govt of Syria
Who's in the News
39
[untagged]
9
Arab Spring
6
Govt of Syria
3
TTP
3
Govt of Pakistan
3
Jamaat-e-Islami
2
al-Qaeda in North Africa
2
Commies
1
Hamas
1
Govt of Iraq
1
Muslim Brotherhood
1
Salafists
1
Boko Haram
1
al-Qaeda in Arabia
1
Thai Insurgency
Bookmark
E-Mail Me
The Classics
The O Club
Rantburg Store
The Bloids
The Never-ending Story
Thugburg
Gulf War I
The Way We Were
Bio
Merry-Go-Blog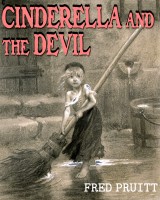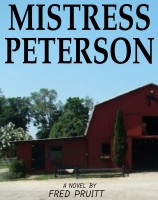 On Sale now!


A multi-volume chronology and reference guide set detailing three years of the Mexican Drug War between 2010 and 2012.

Rantburg.com and borderlandbeat.com correspondent and author Chris Covert presents his first non-fiction work detailing the drug and gang related violence in Mexico.

Chris gives us Mexican press dispatches of drug and gang war violence over three years, presented in a multi volume set intended to chronicle the death, violence and mayhem which has dominated Mexico for six years.
Click here for more information


Meet the Mods
In no particular order...


Steve White
Seafarious
Pappy
lotp
Scooter McGruder
john frum
tu3031
badanov
sherry
ryuge
GolfBravoUSMC
Bright Pebbles
trailing wife
Gloria
Fred
Besoeker
Glenmore
Frank G
3dc
Skidmark
Alaska Paul



Better than the average link...



Rantburg was assembled from recycled algorithms in the United States of America. No trees were destroyed in the production of this weblog. We did hurt some, though. Sorry.
3.223.3.251

Help keep the Burg running! Paypal: