Africa Horn
Somali pirates sentenced to seven years in prison
[Shabelle] Four
Somali pirates were sentenced to seven years each in prison on Wednesday by a Kenyan court that found them guilty of hijacking a fishing dhow in the Indian Ocean in 2010.

Prosecutors told the court in Mombasa the four were armed with rocket-propelled grenades, an AK-47 rifle, a pistol and other weapons when they took control of the dhow by firing at the crew.

Although the number of attacks has fallen markedly since 2011 thanks to tougher security aboard ships and increased Western naval patrols, piracy emanating from the Horn of Africa nation may still cost the world economy about $18 billion a year, the World Bank said in April.

The men, Abdirahman Isse Mohammed, Mohammed Osman Farah, Feisal Abdi Muse and Noor Ali Mohammed, were tossed in the calaboose
Maw! They're comin' to get me, Maw!
by Spanish naval forces and handed over to Kenyan authorities, as Somalia was not considered able to try them properly.

They all denied the charges of piracy.

The men's lawyer, Jared Magolo, branded the sentence unfair as they Please don't kill me!
'>were tossed into the calaboose for three years before the trial at a maximum security Kenyan prison and said he would seek his clients' consent to appeal.

Kenya is one of a few countries that are prosecuting pirates, alongside Seychelles and Mauritius. But the cases are notoriously difficult to prosecute and take a long time to complete.

In July, nine Somalis were sentenced in Kenya to five years in prison each for attempting to hijack a German merchant vessel MV Courier in the Gulf of Aden in March 2009.

Another nine Somalis were handed a similar sentence in June, after also being found guilty of hijacking a ship in the Gulf of Aden in 2010.

In a sign that piracy is still a threat, the European Union


...the successor to the Holy Roman Empire, only without the Hapsburgs and the nifty uniforms and the dancing...


Naval Force for Somalia, said last week that a fully loaded crude oil supertanker fought off and repulsed pirates off the Somali coast on October 11.

Posted by: Fred || 10/25/2013 00:00 || Comments || Link || E-Mail|| [336073 views] Top|| File under: Pirates
Heavy explosion rocks Janale town
[Shabelle] News from Janale town which is located in the lower Shabelle region of Somalia confirms that a heavy

kaboom

occurred when a grenade bomb

exploded

and thrown at a government controlled barrier.

Two people including a soldier

was struck down in his prime

while 14 others sustained injuries during the heavy

kaboom

.

Government troops rushed to the scene immediately after the deafening sound was heard and it is believed they conducted security operations to hunt down the culprits.

Government officials based in the region have not yet commented about today's blast.
Posted by: Fred || 10/25/2013 00:00 || Comments || Link || E-Mail|| [336071 views] Top|| File under: al-Shabaab
Africa North
Algerian troops find huge arms cache on Libyan border
[Al Ahram] Algerian troops have discovered a huge cache of weapons near the border with Libya, including surface-to-air missiles, rockets and landmines, an Algerian security source said on Thursday.

"It is an arsenal of war," the source, who asked not to be named, told

Rooters

.

The source said the weapons found by troops in Illizi province in southern Algeria likely belonged to

myrmidon

s. They included 100 anti-aircraft missiles and hundreds of anti-helicopter rockets, landmines and rocket-propelled grenades.
Posted by: Fred || 10/25/2013 00:00 || Comments || Link || E-Mail|| [336109 views] Top|| File under: al-Qaeda in North Africa
5 Hurt, Office Torched in Attacks on Tunisia's Ruling Islamist Party
[An Nahar] Protesters attacked an office of Tunisia's embattled ruling Islamist party in the town of Beja on Thursday, leaving five party members

maimed

, Ennahda official Abdessatar Amdouni told local radio, hours after an Ennahda office was torched in the town of Kef.

"Five people were

maimed

, including one who had a fractured leg and another who suffered face burns," Amdouni told Shems FM radio station.

"Hundreds, or thousands" of assailants attacked the building in the town west of Tunis, throwing rocks and petrol bombs, said the Ennahda representative in Beja.

The incident took place after the burial of a policeman killed by jihadists on Wednesday evening, amid rising anger at the ruling party's failure to stem deadly violence caused by

bad boy

s.

Earlier on Thursday, protesters torched Ennahda's office in Kef, where a policeman killed in fighting with suspected jihadists was to be buried, an Agence

La Belle France

Presse photographer reported.

The walls of the building were burned and equipment inside it destroyed, with witnesses saying protesters had ransacked the office in the morning.

The remains of charred documents and tires were strewn in the road outside the building, occupied on the second floor by the ruling Ennahda movement.

The office is located just meters (yards) from the family home of one of six

coppers

killed on Wednesday in a firefight with suspected jihadists.

President Moncef Marzouki has declared three days of national mourning for the men but their families have barred officials from attending the funerals.

"We have rejected plans by the government, the politicians to pay homage... We reject their condolences, their presence," said Jamel Salhi, the brother of one of the victims, in the central region of Sidi Bouzid.

The country's political transition has been paralyzed for months, with the opposition accusing the Ennahda-led government of laxity in reining in jihadist groups.

Posted by: Fred || 10/25/2013 00:00 || Comments || Link || E-Mail|| [336068 views] Top|| File under: Arab Spring
Car Bomb Found at Site of Deadly Tunisia Clash
[An Nahar] Tunisian security forces found a

boom-mobile

"ready to explode" at the site of

festivities

with suspected jihadists that left six

coppers

dead, the interior ministry said Thursday.

"We seized weapons, explosives, two grenade belts and a

boom-mobile

containing three canisters ready to explode," ministry

front man

Mohammed Ali Aroui said, speaking on Tunisian radio.

A quantity of TNT and ammonium nitrate substances frequently used in homemade explosives were also found, he added.

Security forces made the discovery at Sidi Ali Ben Aoun, a locality in the central Sidi Bouzid region, at the site of Wednesday's deadly fighting, which erupted when the National Guard was preparing to raid a house where the suspected Islamists were hold up.

Six guardsmen and one

bad boy

died in the ensuing firefight, with Aroui saying another assailant was jugged
Youse'll never take me alive coppers!... [BANG!]... Ow!... I quit!
and one was on the run.

The car was registered in the name of someone from Goubellat, a town in the Beja region 70 kilometers west of the capital, where nine

snuffies

were killed last week in a military operation launched after an attack that left two

coppers

dead.

"There is a link between the operation in Goubellat and the one in Sidi Ali Ben Aoun," the ministry

front man

said.

Posted by: Fred || 10/25/2013 00:00 || Comments || Link || E-Mail|| [336069 views] Top|| File under: Arab Spring
Bangladesh
15 hurt as AL, BNP men clash in Kushtia
[Bangla Daily Star] At least 15 people

were maimed

in a clash between Awami League (AL) and BNP in Kushtia Sadar upazila today.

Ten houses belong to both party activists were also vandalised during the incident around 9:30am at Kamlapur village, reports our district correspondent quoting Belayat Hossain, officer-in-charge of Kushtia Model Police Station

Describing the incident, the police official said one Abdul Majid of BNP made an abusive comment on Prime Minister Sheikh Hasina

...Bangla dynastic politician and current Prime Minister of Bangladesh. She has been the President of the Bangla Awami League since the Lower Paleolithic. She is the eldest of five children of Sheikh Mujibur Rahman, the founding father of Bangla. Her party defeated the BNP-led Four-Party Alliance in the 2008 parliamentary elections. She has once before held the office, from 1996 to 2001, when she was defeated in a landslide. She and the head of the BNP, Khaleda Zia show such blind animosity toward each other that they are known as the Battling Begums..
at a tea stall at Kamlapur bazaar around 8:30am.

Following his remark, supporters of both the parties, who were present at the tea stall, locked into an altercation which later turned into a clash, the police official said.

BNP and AL men clashed with lethal weapons during the clash that left 15 activists of both the parties injured.

As the clash spread over the area, both the party men attacked and vandalised 10 houses belong to the rivals.

On information, police rushed to the spot around 10:00am and brought the situation under control.

Five of the injured were admitted to Kushtia Medical College Hospital.

Netrokona correspondent adds: Twenty activists

were maimed

in a clash between AL and BNP activists at Teligati bazaar in Atpara upazila of Netrakona Wednesday night.

Police and local sources said a group of AL attacked BNP activists of Teligati union unit men with sharp weapons when they were holding a meeting at its Teligati bazaar office around 9:00pm.

The BNP activists retaliated with lethal weapons, triggering a clash between the two groups, which left 20 people injured including Abdul Monnaf, BNP vice-president of Atpara upazila unit.


Posted by: Fred || 10/25/2013 00:00 || Comments || Link || E-Mail|| [336076 views] Top|| File under:
Shibir man hurt in blast
[Bangla Daily Star] An Islami Chhatra Shibir


... the student wing of the Jamaat-e-Islami Bangladesh...


activist was injured in

kaboom

while making bombs at a Koran learning centre in Mirsarai upazila of Chittagong yesterday.

Police said Shibir activist Alamgir, 24, was injured as the bombs went off at Talimul Koran Academy in the upazila's Jamalpur around 4:30pm.

At least 15 to 20 bombs were blasted there, said Md Iftekhar Hasan, officer-in-charge (OC) of Jorarganj Police Station.

But Alamgir had managed to flee, the OC said, adding that they had tossed in the calaboose
You have the right to remain silent...
Alamgir's younger brother Muktar Hossain in this connection from their house adjacent to the academy.

The two brothers are actively involved in the politics of Shibir, the OC said, adding that they also had recovered bomb-making materials from the house.

There was a case filed with Jorarganj Police Station against them on the charge of blasting crude bombs during hartal


... a peculiarly Bangla combination of a general strike and a riot, used by both major political groups in lieu of actual governance ...


, the OC added.

On October 7, at least seven people

were maimed

when a powerful bomb went off at Jamaatul Ulum Al Islamia Madrasa in Lalkhan Bazar of the port city, which was established by Hefajat Nayeb-e-Ameer Mufti Izharul Islam Chowdhury.

Three of them

gave up the ghost

later.


Posted by: Fred || 10/25/2013 00:00 || Comments || Link || E-Mail|| [336069 views] Top|| File under: Jamaat-e-Islami
Caucasus/Russia/Central Asia
Suspect linked to notorious Chechen warlord arrested
Police in Chechnya said Thursday they have detained a suspected terrorist militant formerly involved with an infamous insurgent group responsible for numerous killings and high-profile kidnappings in the region in the 1990s.

According to a police statement, the suspect, whose name was not disclosed, joined a terrorist militant group led by warlord Arbi Barayev – nicknamed "The Terminator" – in 1996. The man was detained at his house in Chechnya by law enforcement officers for his role in the Islamic insurgency more than a decade ago.

In a statement police said, "The police and investigators now need to establish the role of the detainee in the gang, and determine the number of crimes committed and his personal involvement in each of them."

Barayev's men were reportedly responsible for a series of notorious crimes in the region. Barayev is believed to have been responsible for the 1996 murder of six Red Cross workers and a number of kidnappings of journalists, among other high-profile crimes.

In 2001, the FSB said Barayev had been killed during a raid by Russian security forces in Chechnya. He was related to Movsar Barayev, who played a leading role in the deadly Moscow theater siege in 2002.

In February, the Chechen authorities said that a terrorist militant from Barayev's group had turned himself in, but nothing has been reported about his fate since then.
Posted by: ryuge || 10/25/2013 00:00 || Comments || Link || E-Mail|| [336068 views] Top|| File under:
Car bomb kills investigator in Dagestan
An investigator was fatally injured when his car was bombed on Thursday morning in the Russian republic of Dagestan, the Investigative Committee said in a statement.

Investigators said the 36-year-old officer, who worked for the Investigative Committee in Dagestan's capital, Makhachkala, was sitting in his car when an explosive device fixed underneath the car detonated around 8:30 a.m. He succumbed to his injuries in the hospital.
Posted by: ryuge || 10/25/2013 00:00 || Comments || Link || E-Mail|| [336069 views] Top|| File under:
India-Pakistan
Child killed in grenade attack on Karachi shop
[Pak Daily Times] A seven-year-old body was killed and another

maimed

in a grenade blast at a woodworks shop on Thursday.

As per details, police officials said that

kaboom

took place at the shop situated at Siddiq Wahab Road of the old city, within the remits of Nippier Police Station. It injured two minors, namely 7-year-old Zain and 6-year-old Waseem. Both of them were rushed to Civil Hospital, Bloody Karachi


...formerly the capital of Pakistain, now merely its most important port and financial center. It is among the largest cities in the world, with a population of 18 million, most of whom hate each other and many of whom are armed and dangerous...


, where doctors pronounced Zain as dead and admitted Waseem for treatment. The

kaboom

damaged several vehicles. Following the incident heavy contingents of police and Rangers rushed to the blast site and cordoned off the area to prevent any untoward incident. The Bomb Disposal Squad (BDS) was called to determine the nature of the blast. After initial investigation the BDS experts said that the bomb was concealed in a tin and contained around half kilogramme of explosive and ball bearings. According to initial investigation, police officials said that the bomb was planted at the gate of the shop and

exploded

remotely. Police sources said that a group of extortionists was behind the bombing. The owner of the shop had refused to pay protection money to the group. Extortion from businesses in Karachi is chronic and businessmen refusing to oblige are targeted.
Posted by: Fred || 10/25/2013 00:00 || Comments || Link || E-Mail|| [336069 views] Top|| File under:
Man gunned down in Bulaida
[Pak Daily Times] Unidentified

gunnies

rubbed out

a man in Bulaida area of Kech district, police informed here on Thursday. "Shah Wali was on way to home when armed assailants opened fire on him and fled from the scene", police added. As a result, he

was struck down in his prime

after receiving multiple bullet wounds. His body was handed over to the heirs after legal formalities. The reason of killing could not be ascertained.
Posted by: Fred || 10/25/2013 00:00 || Comments || Link || E-Mail|| [336070 views] Top|| File under:
Cops among 7 killed in Karachi
[Pak Daily Times] Two

coppers

among seven people were killed in separate incidents of violence across the city on Thursday.

In the first happening, two

coppers

were killed and another

maimed

in an armed attack in Metroville area within the jurisdiction of SITE-A

cop shoppe

, while one alleged attacker also died in retaliatory firing.

Police said that the personnel of SITE-A

cop shoppe

were conducting routine snap checking in their mobile, when at least two

gunnies

riding a

cycle of violence

resorted to indiscriminate firing at the police party.

In an exchange of firing, three

coppers

and one attacker sustained bullets wounds, however, the accomplice of

the dear departed

attacker was jugged
Yez got nuttin' on me, coppers! Nuttin'!
in an injured condition. The cops have been identified as head constable Qazi Alam and police constable Javed, while the injured policeman is Nadeem.

The attacker who died in retaliatory firing was later identified as Adnan and the injured as Sajid. According to police sources, the attackers belonged to the outlawed TTP who hailed from Hungoro. The bodies and injured were moved to Abbasi Shaheed Hospital

for an appointment with Dr. Quincy

and medical treatment, while further investigations are underway.

The body of deceased policeman Qazi Alam was sent to his hometown, Mansehra
...
a city and an eponymous district in eastern Khyber-Pakthunwa, nestled snug up against Pak Kashmir, with Kohistan and Diamir to the north and Abbottabad to the south...
for burial. The funeral prayers of constable Javed were offered at Garden Police Headquarters, and later he was laid to rest at Orangi Town graveyard.

Sources informed that the injured policeman Nadeem, was still admitted at Liaquat National Hospital, where doctors termed his condition stable. Police officials said that the case has been registered.

Separately, an unidentified man was

rubbed out

near Abdullah Mor within the vicinity of Surjani Town

cop shoppe

.

The police said the victim was on a

cycle of violence

, when unidentified armed riders shot him dead. His body was taken to ASH

for an appointment with Dr. Quincy

and later moved to the morgue for identification.

Similarly, one man was killed another

maimed

at Manghopir Road within the limits of Orangi Town

cop shoppe

.

Officials said that unidentified armed riders resorted to indiscriminate firing and later fled from the scene. As a result two people sustained multiple bullets injuries and were rushed to the hospital, where doctors pronounced the death of one, and admitted the other for treatment.

Deceased person was identified as Siddique, 35, son of Gul Jan and injured as Hussain, 18, son of Abdul Bari. The motive behind the incident is yet to be ascertained.

Meanwhile,


...back at the pie fight, Bella opened her mouth at precisely the wrong moment...


32-year-old Ali Raza, son of Yousuf Abbasi,

departed this vale of tears

during medical treatment. Deceased was

maimed

in a firing incident in Baldia Town area of Ittehad Town on October 21.

Domestic violence: A husband slaughtered his wife in their house at Sanabor cottage situated near Power House intercept within the precincts of New Bloody Karachi


...formerly the capital of Pakistain, now merely its most important port and financial center. It is among the largest cities in the world, with a population of 18 million, most of whom hate each other and many of whom are armed and dangerous...




cop shoppe

.

Police said that Farhan slaughtered 30-years-old Shaista, with a knife over some domestic matter. A neighbour alerted the police, who rushed to the spot and managed to arrest the culprit. The body was taken to hospital

for an appointment with Dr. Quincy

.

Posted by: Fred || 10/25/2013 00:00 || Comments || Link || E-Mail|| [336069 views] Top|| File under:
Southeast Asia
Clash between MILF factions kills four in Mindanao
Four people were killed and four others injured in an clash between two warring factions of the Moro Islamic Liberation Front (MILF) in Maguindanao province, the military reported on Thursday.

The provincial military spokesman, Captain Toni Bulao, said the encounter which occurred in the town of Pagalungan, was sparked by intense political rivalry between the two MILF groups in the coming Oct.28 barangay (village) election.

He said although the clash occurred Wednesday, tensions remained high Thursday due to the presence of the MILF combatants, which forced hundreds of residents to flee their homes. As a result, Bulao expressed concern over whether the village election would proceed.

One faction involved in the clash was led by MILF Commander Muhammad Anday, the former head of the Association of Barangay Captains in Pagalungan. Anday who had run but lost for mayor of Pagalungan in the May 13 midterm polls, has a son seeking the post of village chairman in the Oct.28 nationwide election, five days away.

Wednesday's encounter was the third violent confrontation between the two warring MILF groups, the latest of which was last week.
Posted by: ryuge || 10/25/2013 00:00 || Comments || Link || E-Mail|| [336092 views] Top|| File under: Moro Islamic Liberation Front
Syria-Lebanon-Iran
Report says Iran may be one month from nuclear bomb
Iran could produce enough weapons-grade uranium to build a nuclear bomb in as little as a month, according to a new analysis by one of the USA's top nuclear experts. This assessment comes as the White House invited Senate staffers to a briefing on negotiations with Iran as it tries to persuade Congress not to proceed with a bill to toughen sanctions against Iran.

The report by the Institute for Science and International Security stated, "Shortening breakout times have implications for any negotiation with Iran. An essential finding is that they are currently too short and shortening further."

David Albright, president of the institute and a former UN inspector, said the estimate means that Iran would have to eliminate more than half of its 19,000 centrifuges to extend the time it would take to build a bomb to six months.

The White House has said Iran is probably a year away from having enough enriched uranium to make a bomb. Requests for a response from the National Security Council and the State Department were not answered.
Posted by: ryuge || 10/25/2013 00:00 || Comments || Link || E-Mail|| [336083 views] Top|| File under:
2 Gunmen Dead, 2 Soldiers Hurt as Army Intercepts Explosive-Laden Car in Bekaa
[An Nahar] Two Syrians were killed and two Lebanese army soldiers were

maimed

in a clash Thursday after the army intercepted a car carrying explosives and

gunnies

in the Western Bekaa area of Hawsh al-Harimeh.

"After the Intelligence Directorate obtained intel that four people were transporting explosives, a patrol from the directorate chased the aforementioned car in Hawsh al-Harimeh and an exchange of gunfire ensued," said an army statement.

"Two soldiers were

maimed

and two unidentified

gunnies

, one wearing a

boom jacket

, were killed, while two other people were tossed in the clink
Drop the rod and step away witcher hands up!
-- a Lebanese and a Syrian who was

maimed

in his legs," it added.

The army said several types of explosives estimated to weigh around 250 kilograms were found in the car, in addition to a quantity of fuses.

Voice of

Leb

radio (93.3) said the

gunnies

were members of the

myrmidon

al-Nusra Front, identifying one of the

maimed

army soldiers as Hussein Araji.

On Wednesday, the Lebanese army said troops seized in the Wadi Hmayyed area an arms-laden car coming from Syria and arrested its four Syrian passengers.

Four Syrian nationals were arrested and a quantity of machineguns, pistols, ammunition, military equipment and hand grenades was found in their possession, a statement said.

On September 29, the army announced seizing a Syria-bound truck loaded with "obsolete" ammunition in the border town of Arsal. According to LBCI television, the truck came from the northern border region of Wadi Khaled.

On September 25, the army said a Syrian man was killed and two others were

maimed

after troops fired on a van that failed to stop at a checkpoint in Arsal.

And three

gunnies

were arrested by the army on August 8 as they tried to infiltrate the Bekaa border town of Arsal from Syria. Weapons and a

boom jacket

were found in their possession according to an army statement.

Posted by: Fred || 10/25/2013 00:00 || Comments || Link || E-Mail|| [336075 views] Top|| File under: Govt of Syria
2 Dead, 21 Hurt on Thursday as Fighting Continues in Tripoli
[An Nahar] Two people were killed on Thursday and 21 others

were maimed

, including a soldier, in renewed fighting and sniper activity in the northern city of Tripoli


...a confusing city, one end of which is located in Lebanon and the other end of which is the capital of Libya. Its chief distinction is being mentioned in the Marine Hymn...


, the state-run National News Agency reported.

The fighting had reportedly escalated following the death of Arab Democratic Party top military official Bassam Abdullah in Jabal Mohsen.

NNA identified the other victim as Musbah al-Nazer. Media reports said he was killed when snipers

shot up

his car.

Thursday's casualties bring the toll from four days of fighting to three dead and 60 injured including nine soldiers, according to NNA. A security official told Agence

La Belle France

Presse that four people have been killed and 35 others have been injured during the ongoing violence.

In the evening, the sounds of intermittent gunshots and rocket-propelled grenades were still being heard and sniper fire was targeting homes and roads in Bab al-Tabbaneh and Jabal Mohsen, the agency said.

"Army troops are still responding to the sources of gunfire and trying to contain the situation," it added.

Earlier, Tripoli MP Mohammed Kabbara reiterated his call to salvage the city, which for years has been witnessing deadly gunbattles between rival

gunnies

.

"We are losing patience," Kabbara told LBCI TV station. He urged President Michel Suleiman


...before assuming office as President, he held the position of commander of the Leb Armed Forces. That was after the previous commander, the loathesome Emile Lahoud, took office as president in November of 1998. Likely the next president of Leb will be whoever's commander of the armed forces, too...


to take a "courageous stance to salvage Tripoli."

The

politician

also urged security agencies to establish a joint operations room to bring the situation under control.

The fighting broke out on Monday evening as celebratory gunfire erupted in Jabal Mohsen over Assad's appearance on al-Mayadeen television for an interview.

The violence between the rival neighborhoods of Bab al-Tabbaneh and Jabal Mohsen has worsened since the March 2011 start of Syria's uprising.

Posted by: Fred || 10/25/2013 00:00 || Comments || Link || E-Mail|| [336068 views] Top|| File under:
Russian 'Kidnapped' by Syrian Rebels
[An Nahar] Russia is investigating reports one of its citizens was kidnapped in Syria after a video of the man pleading to be rescued was posted online, a report said Thursday.

The video, posted on YouTube, shows a man who identifies himself as Russian citizen Sergei Gorbunov and asks Moscow to help free him.

He says his captors will release him in exchange for a Saudi national, but failing that, have threatened to kill him within five days.

"I ask the presidents of Syria, Russia, the

Red Thingy

... I am very afraid... I want to return to Russia. Help me," he says in lightly accented Russian.

The Russian foreign ministry is investigating the video, which has been widely broadcast on television, a source told the Interfax news agency.

"The information about the situation concerning Russian citizen Sergei Gorbunov in Syria is being checked by the Russian embassy in Damascus," the source said.

News agencies said the kidnapping had already been claimed by Katiba al-Muhajireen, an Islamist group comprised mainly of

imported muscle

, including many from Chechnya.

The video shows the man, who has short hair and a beard, sitting down against a white wall.

He says he was captured at the Menagh airport and that his captors want to exchange him for a Saudi national named Khaled Suleiman, who was tossed in the calaboose
Into the paddy wagon wit' yez!
in the central Syrian city of Hama.

Menagh is a military airport near Aleppo that was seized several months ago by

Salafist tough guys

.

"The

Mohammedan

s told me that I can be exchanged," he says in the blurry footage. "If I am not exchanged in five days, then they will kill me."

Posted by: Fred || 10/25/2013 00:00 || Comments || Link || E-Mail|| [336070 views] Top|| File under: al-Nusra
Syria Troops Close in on Suburbs Hit by Chemical Attack
[An Nahar] Syrian troops captured a key town southeast of Damascus on Thursday, a military source said, as they sought to "tighten the noose" around suburbs struck by chemical weapons in August.

The Syrian opposition meanwhile said it would meet on November 9 to decide whether to attend a Geneva peace conference that the United Nations


...a formerly good idea gone bad...


is trying to convene in parallel with chemical disarmament efforts.

Syria is set to hand over a detailed plan for destroying its chemical arsenal Thursday, part of a U.N.-backed disarmament bid that averted U.S. military strikes after the August 21 sarin gas attack, which killed hundreds of people.

A military source told AFP troops had recaptured Hteitit al-Turkman, describing it as an "important center for the terrorists," the regime's term for the rebels who rose up against it in 2011.

The operation was part of a larger effort to close in on Eastern Ghouta, a ring of suburbs besieged by government troops for months, which were targeted in the August chemical attack.

Damascus has denied U.S. allegations it carried out the attack.

Syrian authorities were meanwhile working to restore power after rebels attacked a gas pipeline Wednesday, causing blackouts across the country and setting off a huge fire near the airport, where a key power plant is located.

Electricity Minister Emad Khamis said Thursday that the fire had been extinguished and that power was being "gradually" restored to some provinces, according to the official SANA news agency.

Elsewhere in Syria, Kurdish fighters battled with jihadists for several hours as they advanced on a border crossing with Iraq held by the Islamic State of Iraq and the Levant, an Al-Qaeda affiliate that operates in both countries.

And in the central city of Homs a

boom-mobile

killed at least one person and

maimed

43, state television


... and if you can't believe state television who can you believe?


reported.

Some 115,000 people have been killed and millions driven from their homes since a brutal crackdown on Arab Spring-inspired protests in the spring of 2011 set off a full-scale civil war.

The Organization for the Prohibition of Chemical Weapons said Syria was expected to hand over its disarmament plan by Thursday, the latest step in a U.S.-Russian accord which calls for all Syria's chemical weapons and production facilities to be destroyed by mid-2014.

A joint U.N.-OPCW team, in Syria since the start of the month, has inspected 18 of 23 declared sites, destroying production equipment in almost all of them.

Sweden said Thursday it would aid the disarmament effort by providing an air force unit and a Lockheed C-130 military transport plane, to be based in Cyprus.

But parallel efforts by the United Nations to convene a peace conference in Geneva next month have run into resistance from the fractured opposition, which is insisting on a raft of preconditions.

Posted by: Fred || 10/25/2013 00:00 || Comments || Link || E-Mail|| [336068 views] Top|| File under: Govt of Syria
Who's in the News
28
[untagged]
7
Govt of Pakistan
7
Arab Spring
3
Govt of Syria
2
Jamaat-e-Islami
1
Commies
1
Govt of Iran
1
al-Nusra
1
Moro Islamic Liberation Front
1
Palestinian Authority
1
Pirates
1
al-Shabaab
1
al-Qaeda in North Africa
1
Salafists
Bookmark
E-Mail Me
The Classics
The O Club
Rantburg Store
The Bloids
The Never-ending Story
Thugburg
Gulf War I
The Way We Were
Bio
Merry-Go-Blog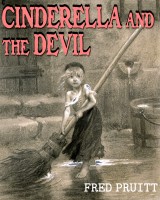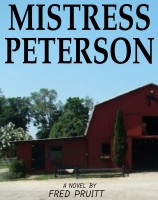 On Sale now!


A multi-volume chronology and reference guide set detailing three years of the Mexican Drug War between 2010 and 2012.

Rantburg.com and borderlandbeat.com correspondent and author Chris Covert presents his first non-fiction work detailing the drug and gang related violence in Mexico.

Chris gives us Mexican press dispatches of drug and gang war violence over three years, presented in a multi volume set intended to chronicle the death, violence and mayhem which has dominated Mexico for six years.
Click here for more information


Meet the Mods
In no particular order...


Steve White
Seafarious
tu3031
badanov
sherry
ryuge
GolfBravoUSMC
Bright Pebbles
trailing wife
Gloria
Fred
Besoeker
Glenmore
Frank G
3dc
Skidmark



Better than the average link...



Rantburg was assembled from recycled algorithms in the United States of America. No trees were destroyed in the production of this weblog. We did hurt some, though. Sorry.
3.235.188.113

Help keep the Burg running! Paypal: