Arabia
Saudi Cleric Blasts U.S. Consulate Attack
Saudi Arabia's highest religious authority on Wednesday condemned as a sin the deadly shooting rampage at a U.S. consulate, and local newspapers reported one of the slain assailants was a former employee of the nation's religious police. The U.S. Embassy in Riyadh reopened Wednesday, two days after militants stormed into the inner courtyard of a U.S. consulate in this port city firing their guns, grabbing human shields and killing five people. Four of the attackers were killed.

U.S. officials warned more attacks were possible, and the injured spoke of assailants opening fire and hunting for victims with shouts of "Where are the Americans?" Grand Mufti Abdul-Aziz al-Sheik said in a statement that anyone who enters the kingdom with the permission of its leaders has a promise of security and should not be attacked. "What happened on Monday regarding the storming of the U.S. consulate in Jiddah, using weapons and explosives, killing innocent souls, petrifying secure ones, and undermining security in the kingdom are all forbidden acts and grand sins," al-Sheik said. As Saudi Arabia's most senior cleric, the mufti's words carry significant weight among Saudis, though his views normally wouldn't diverge far from the official government line.
Posted by: Fred || 12/08/2004 12:12:00 PM || Comments || Link || E-Mail|| [249 views] Top|| File under:
Jeddah captive tells of ordeal
One of eight men who were used as human shields during the armed assault against the American Consulate here said Tuesday from his hospital bed that the most vivid moment came when the gunman who was holding him captive and firing across his shoulder ordered him to raise his hands and scream, "God is great!" The cry is one of the last things a good Muslim hopes to utter before dying, and Abdel Jabar Nirous, a 27-year-old supply clerk from Sri Lanka, was convinced that his life was at an end. He struggled to wrench himself away from the man before passing out. When he regained consciousness, he said, "I saw my two friends lying dead in front of me and blood everywhere."

The description of what happened inside the compound contradicts statements made Monday by officials in the State Department and the Saudi Embassy in Washington that no hostages were taken during the attack. The eight men were used as shields for one to two hours on Monday, survivors in King Fahd Hospital said. They were taken outside to a dirt area near the middle of the compound by the attackers, who had breached the security surrounding the heavily fortified consulate. There the attackers engaged in a gun battle with Saudi security forces and the United States Marines. Three of them were killed and one seriously wounded in the shooting. It is unclear if all of the five consulate employees who died were among those held hostage.

The most senior American officials in the country, Ambassador James C. Oberwetter and Gina Abercrombie-Winstanley, the consul general in Jidda, defended security at the compound during a news conference on Tuesday, saying the measures had largely worked. "It's not good to hear gunfire outside your office, but I did have complete faith in the security of the building," Ms. Abercrombie-Winstanley said, referring to the main chancery building. The consulate's American employees were working in that building at the time of the attack and were taken to a secure area inside the building by marines. Security measures like magnetic doors, as well as gunfire from the marines, kept the gunmen from entering the building. No Americans died, and two suffered superficial wounds. At some point during the three-hour raid, the attackers pulled down and burned the consulate's American flag. Mr. Oberwetter sidestepped a question about who was to blame for the security breach that allowed four of the five gunmen - the fifth was shot down in the initial fight at the perimeter - to run into the compound through a gate that was slowly closing automatically behind a consular vehicle that had just entered. "I think using the word blame is the wrong way to go," he said. "Obviously the events of yesterday show a need for an improvement. We will be examining what additional steps need to be taken."

He said the immediate step asked for was additional security from the Saudi government, and he said he was sure it would be provided. The Saudi cabinet issued a formal condemnation of the attack, but other than that there was only a brief official statement listing the names of three of the dead attackers. It said the fourth had yet to be identified. Mr. Oberwetter said the way the attack had unfolded clearly indicated that the gunmen had studied at least the outer workings of the consulate, a sprawling walled compound of several acres near Jidda's waterfront. Reporters were not allowed onto the scene; the news conference was held in a hotel. Just as one barrier was being lowered and the hydraulically powered gate was being opened to let in a consular vehicle, the armed men in a car veered across several lanes of traffic and tried to speed into the compound. A heavy barrier raised out of the ground stopped them. "They clearly understood how our cars entered the compound, and in my view they had scoped it out," the ambassador said, noting that the barrier had worked the way it was supposed to. The gunmen shot at the vehicle that had passed inside, wounding two of the three passengers, and then stormed into the compound on foot before the gate closed. The attacker who survived was treated for bullet wounds and is in the intensive care unit at King Fahd Hospital, its director, Dr. Sami M. Badawood, said Tuesday.

"If anyone can break into the U.S. Consulate, which is the most heavily guarded compound in this city, then we are all vulnerable," said Georgene S. Wade, the director of the American International School. She said the school, with an enrollment of 600 this year, had already lost scores of students as private American companies followed the lead of the State Department and ordered spouses and dependents to leave the country. "Anyone willing to risk their lives for the cause, we have no defense against that," she said.

Mr. Nirous said he had been with three others in the general services office when he saw a bearded man in a track suit run by outside the window carrying a gun. At that moment the alarm system began emitting rapid squawks. The employees had been trained to lock all the doors and lie on the floor in case of such an attack, which they did, he said. About 20 minutes later the gunmen shot through both doors and started shouting at them, "Where are the Americans?" When they professed ignorance they were told to hand over their cellphones and their money and go outside, he said. Once outside, they were taken to the area near the middle of the compound where four other local employees joined them. Each gunman shielded himself with at least two employees. "They used us as a barricade," said Latif Aboulhosn, 62, a Lebanese electrician who was shot in the chest and leg. Breathing heavily in his hospital bed, with an intravenous line dripping into his neck, he said he could not be sure who had shot him as he tried to run away from the gunfire. He, too, was asked repeatedly where the Americans were, he said.

Salah Abdel Qawi, a bearded Yemeni dispatcher who also suffered a gunshot wound, said that for the most part the Saudi special forces shooting at the attackers seemed to be trying to pick them off. When the gunfire intensified, the attackers were all screaming, "God is great!" and the hostages took the opportunity to fling themselves to the ground. He said he remembered trying to press his face down into the dirt. The line between life and death proved a thin one. A Sudanese colleague lying next to him raised his head to try to figure out what was happening, Mr. Qawi said. "He got shot."


From what I've been reading, it looks like all the dead are ex-pat workers from third world countries.
Posted by: Dan Darling || 12/08/2004 1:46:13 AM || Comments || Link || E-Mail|| [308 views] Top|| File under:
Iran: Pakistan helping Saudis develop nukes
Official Iranian sources are claiming that they have information about Pakistan and Saudi Arabia signing an agreement in 2003 in which Pakistan promised to help Saudi Arabia develop nuclear weapons and the missiles to deliver them. The Iranian reports emphasize that the nuclear cooperation between Pakistan and Saudi Arabia is at an advanced stage and that for the first time the Saudis have access to nuclear technology. The international news agency United Press International (UPI) reported that Iranian

Prof. Abu Mohammed Asgarkhani

claimed in a lecture that Iran's efforts to acquire nuclear arms picked up after it learned about the Pakistani-Saudi deal and the possibility that Saudi Arabia would eventually acquire nuclear weapons. Israeli and Western sources are not attributing much significance to the Saudi ability to develop, even partially, nuclear weapons. Pakistan owes Saudi Arabia a great deal because Saudi Arabia essentially financed development of the Pakistani bomb.

Outsourced the program, why do you think they call it the "Islamic Bomb" and not the "Pakistani Bomb"?

A Saudi representative may have been the only foreigner invited to visit Pakistan's nuclear facilities. Pakistan was also the middleman between Saudi Arabia and China for the purchase of long-range Chinese missiles. Those missiles, based in Saudi Arabia, have meanwhile become obsolete, and the Saudis want to upgrade them. The Americans told the Chinese that would be a violation of an agreement in which the Chinese promised not to sell missiles. The Chinese say it would not be a missile sale, but an upgrade of an existing missile sold a long time ago, but Washington remains opposed to the deal.

Saudis have aprox 50 CSS-2 "East Wind" missiles with a CEP of 2.5Km. Details here.

The Iranian reports about nuclear dealings between Pakistan and Saudi Arabia is apparently motivated by Iran's interest in pointing out that other countries in the region are involved in military nuclear development and that they are not coming under international criticism because they are friends of the U.S.
Posted by: phil_b || 12/08/2004 6:12:33 AM || Comments || Link || E-Mail|| [273 views] Top|| File under:
Attack on US consulate in Saudi comes amid mounting anti-American feelings
RIYADH - The spectacular attack against the US consulate in Jeddah, claimed by the local branch of the Al Qaeda network, came to the backdrop of rising anti-American sentiment in Saudi Arabia, fueled by the ongoing conflict in Iraq.
US policy, chiefly the continued occupation of Iraq, has helped radicalize young Saudis, a number of whom have gone to the neighboring country to join the fight against US forces or have been caught attempting to cross the border, clueless pundits who are just trying to fill airtime and get their names in the newspapers say. But they argue that local support for Islamist militants of the type who stormed the US consulate in the Red Sea city Monday is negligible and on the decline.


Which is why the local population stoned the instigators ...

That, at least, is the official view, which holds that the militants are a "deviant" minority. "I don't think they still enjoy the support they had a year ago. Now they have no support," commented Sheikh Mohsen al-Awaji, a moderate Islamist. "Al Qaeda claims to be targeting US interests, but the victims of Monday's attack were not American," he said.


"Al Qaeda is just too sloppy," he continued as he expressed his true feelings.

"My impression is that this group does not have much support, although there are some who sympathize with it," said liberal academic Khaled al-Dakheel. The "cultural environment" in Saudi Arabia encourages radicalization, he said. "I am referring to the education system ... and a tendency to look at issues from a religious point of view, sometimes from a narrowly defined religious point of view," Dakheel said.


Fatwa against this guy in 5 ... 4 ... 3 ...

US President George W. Bush on Monday warmly thanked Saudi authorities for their quick response to the attack on the consulate, as Riyadh vowed to hunt down the terrorists until they were uprooted. But while Saudi Arabia remains a US ally despite post-September 11 strains, "the vast majority of Saudis object to American policies," Awaji said. Following Bush's reelection for a second term, "the Saudis look at the American people as supporters of this administration. This will create trouble for Americans everywhere," he said.


Of course the American people officially support our government. It's called "democracy". You might want to try it, your cousins in Iraq are about to ...

Dakheel concurred that the situation in Iraq was "fueling anti-American feelings here and in (other parts of) the region."


As if they need an excuse.

But Dakheel said he did not believe that growing anti-US feelings translated into increased support for Al Qaeda terrorism. "People are anti-American, but the majority don't think this (violence) is the right way to oppose US policy in the region," he said.


"No, no! Certainly not! Please keep your Marines at home!"
Posted by: Steve White || 12/08/2004 12:22:02 AM || Comments || Link || E-Mail|| [267 views] Top|| File under:
US diplomat: no logic in talking to militants
The US will not negotiate with extremists who carry out terrorist attacks, and the only language to deal with these elements is their own language, a senior US diplomat told the Khaleej Times yesterday. "There is no way that we can initiate dialogue with these elements who only believe in violence. There is no logic in talking to them in a language that they do not understand. We can initiate a dialogue with those who believe in dialogue," Dr Nabil Khouri, deputy head of the US diplomatic mission in Yemen told 'Khaleej Times'. "Dealing with those who blow up cars could only be through security means," he said. He was responding to a question regarding a solution to the escalating attacks against US targets in the region following Monday's attack on the US Consulate in Jeddah that killed nine people.

Dr Khouri said the attack was another indication of the dangerous security situation in the Middle East and other parts of the world. He said these attacks call for bolstering security cooperation with countries of the region in order to eradicate these organisations and curb the escalating violent acts committed by them. Dr Khouri is of the view that the ideology these groups adopt is of the Stone Age. "They demand the Americans to get out of the Arabian Peninsula. But even after the departure of the US forces from the kingdom, we still have to have American diplomats there. This is the age of globalisation, and you cannot be isolated from the rest of the world."


Well all right, we have a diplomat with a pair.

On what his first reaction was when following news about the attack as an Arab American, Dr Khouri diplomatically answered: "I fear for the lives of all the victims of those attacks."
Posted by: Steve White || 12/08/2004 12:17:20 AM || Comments || Link || E-Mail|| [257 views] Top|| File under:
Gulf of Rumsfeld countries ponder security independence from US
Gulf countries are making noises about new security arrangements that would reduce their traditional alliance with the United States, a move whose feasibility was quickly questioned by observers.


I think it's a stupid idea, do I count as an observer?

Did you keep your visitors' pass and souvenir parking ticket from the UN tour? Good. That makes you a certified international observer.

The ideas were floated during a weekend conference at the press hotel bar organised by the International Institute for Strategic Studies, under the theme "security and dialogue in the Gulf", and held in Bahrain, the base of the US Fifth Fleet.

Where they could sit in the balmy breezes, secure in the knowlege that the US Navy was surely on patrol.

Speaking at the meeting, Saudi Foreign Minister Saud al-Faisal stressed the "urgency of global reforms in countries of the region." He also stressed "the need for a security (system) in the Gulf, based on four pillars: the countries of the Gulf Cooperation Council (GCC), plus Yemen, Iraq, and a country to be named later India."

As if the Master Race™ is going to depend on a bunch of heathen Hindoo for their security.

"The international dimension of security proposed for the Gulf requires the positive participation of Asiatic powers, which have shown themselves recently on the international scene, particularly China and India," the minister said, witnessing to a desire for change by the political heavyweight of the GCC. Besides Saudi Arabia, the GCC comprises Kuwait, Bahrain, Qatar, Oman and the United Arab Emirates.

Sterling security credentials, each and every one.

Prince Faisal, who had criticised US policy in Iraq, said "security in the Gulf needs international guarantees which cannot be ensured by a single party, even by the sole world superpower."

Fine. Go handle your allenist wackjobs by yourself.

His Iranian countpart, Kamal Kharazi, underlined Tehran's position. He favoured "the creation of a security system in the Gulf with all the countries in the region taking part, on the basis of independence ... and without proceeding to any agreement with foreign powers which may threaten, directly or indirectly, the security of all the countries" of the area. "Collective security is not something which can be exported to the region," Kharazi told the conference, which was attended by Stephen Hadley, the new national security advisor to US President George W. Bush, and by the head of US Central Command, General John Abizaid.


"Who needs to depend on a superpower for their security when you have us Iranians next door?"

Opening the conference, Bahrain's Foreign Minister Mohammed bin Mubarak al-Khalifa called for the setting up in the Middle East of "new institutions ... susceptible to lay down the basis of a durable peace which would allow continued development in econnomic and political fields."


That sounds positively ... Y'urp-peon.

More specifically, his Omani counterpart, Yussef bin Alawi Abdullah, called for a regional group to be created taking in the GCC countries, Iraq, Yemen, non-Arab Iran and Pakistan. "The GCC countries could think of a new organisation with the involvement of Iran, Iraq, Yemen and Pakistan, which will be based on cooperation, especially economic cooperation," the minister said.

And all at the table stroked their long flowing beards and nodded piously in agreement.

But a Western diplomat in the Bahraini capital told AFP he believed a modification of the Gulf countries' traditional alliance with Washington would be impossible. The diplomat, who asked not to be named, stressed his belief that "the GCC countries with the exception of Oman still have no confidence in Iran." "In the short term, any regional security arrangement is not possible under the current regime in Tehran, while it needs time for Iraq to achieve internal stability," he said. "I doubt that the major powers can accept such a security approach," he said.


He later added a statement about allowing the fox to guard the henhouse, and then wandered off to the hotel bar to get a stiff drink.
Posted by: Steve White || 12/08/2004 12:10:28 AM || Comments || Link || E-Mail|| [269 views] Top|| File under:
Britain
Blair win would endorse war: PM
THE re-election of British Prime Minister Tony Blair would be seen as an endorsement of the military action in Iraq, Prime Minister John Howard said today. Following his own re-election and that of US President George W. Bush, a win by Mr Blair at a British election in coming months would demonstrate widespread support for the three nations' joint Iraq campaign. "Certainly it would," Mr Howard told ABC Radio National. "I'm conflicted when it comes to the British election (but) I really wish Tony Blair well because he's been extremely courageous. "I think of the three of us he had the most difficult internal task in relation to Iraq because his party was deeply divided and a large section of his party was openly hostile to his decision."
Posted by: God Save The World || 12/08/2004 5:43:42 PM || Comments || Link || E-Mail|| [387 views] Top|| File under:
Anti-war campaigners lose landmark case
Police did act lawfully when they prevented three coachloads of protesters attending an anti-war demonstration at an RAF base, the Court of Appeal has said. The judges dismissed an appeal brought by a group of the coach passengers who said they should not have been turned away from last year's demonstration against the war in Iraq at RAF Fairford in Gloucestershire. Instead Lord Woolf, the Lord Chief Justice, sitting with Lords Justices Clarke and Rix, upheld a previous ruling. They also upheld an earlier ruling that Gloucestershire Police had acted unlawfully and breached the protesters' human rights by detaining them in their coaches on their journey back to London.

Lord Woolf said police had lawfully turned the protesters away but their action afterwards was "disproportionate". He pointed out the passengers were "virtually prisoners" on the coaches for the two-and-a-half hour trip and were unable to leave even to relieve themselves. After today's ruling, demonstrator Jane Laporte, from Tottenham in north London, said: "I think we are just disappointed that the court hasn't upheld our right to protest, which we consider a fundamental right of democracy."

Fairford Coach Action - a group of more than 80 passengers who decided to pursue the case against police actions on March 22 last year - say they are prepared to take their case to the European Court of Human Rights. Afterwards, solicitor John Halford, who acted for Ms Laporte and many of the other protesters, said: "If the police really have this power, it begs the question whether there is a right to protest at all." Craig Mackey, assistant chief constable of Gloucestershire Police, defended the actions of his officers and insisted the force's response to the situation had been "proportionate".
Posted by: tipper || 12/08/2004 1:29:18 PM || Comments || Link || E-Mail|| [384 views] Top|| File under:
British, Irish Leaders Unveil Peace Plan
British and Irish leaders published a detailed plan Wednesday for reviving a Catholic-Protestant administration in Northern Ireland — a peace-building project still on hold because of unsolved arguments about IRA disarmament. British Prime Minister Tony Blair and Irish Prime Minister Bertie Ahern have spent the past year struggling to forge an unlikely agreement between the province's two biggest and most polarized parties: the British Protestants of the Democratic Unionists and the Irish Catholics of Sinn Fein, the Irish Republican Army-linked party. Standing together inside Belfast's riverfront concert hall, Blair and Ahern insisted that a deal between the two long-standing enemies was tantalizingly close. They conceded that a breakthrough had been thwarted in part because the IRA refuses to allow photographs of its disarmament to be published _ but they stressed that an eventual deal was inevitable.
Posted by: Fred || 12/08/2004 12:07:53 PM || Comments || Link || E-Mail|| [274 views] Top|| File under:
Mr Bean Speaks!
EFL


David Blunkett has told MPs a new law targeting "incitement to religious hatred" will not curtail free speech. Mr Blunkett told MPs it was to protect people who "feel threatened ... and feel society is not embracing them".


Awww, that's what they need! A big warm hug!


He said: "We are trying to stop groups of people who are prepared verbally, in writing and through the internet, to incite others to hate because of someone's faith not because of the argument about their faith."


Ten pounds says they aren't going to find any imams guilty of this....


On Monday, Blackadder star Rowan Atkinson launched a comedians' campaign against the plan. The Mr Bean actor says it is "wholly inappropriate" and could stifle freedom of speech. Speaking at Westminster, Mr Atkinson was backed by a group of writers, MPs and the National Secular Society. They oppose part of the bill which will create a new offence of incitement to religious hatred to protect faith groups, particularly Druids animists Quakers that uppity Dalai Lama Muslims, from attack.


But picking on Joooooos is ok!


There are already enough laws to deal with such extremists, they say. Mr Atkinson told a meeting at the House of Commons on Monday night there are "quite a few sketches" he has performed which would come into conflict with the proposed law. He added: "To criticise a person for their race is manifestly irrational and ridiculous but to criticise their religion, that is a right. That is a freedom. The freedom to criticise ideas, any ideas - even if they are sincerely held beliefs - is one of the fundamental freedoms of society. A law which attempts to say you can criticise and ridicule ideas as long as they are not religious ideas is a very peculiar law indeed." He said he had sympathy with the law's backers, particular British Muslims, but added: "I appreciate this measure is an attempt to provide comfort and protection to them. But unfortunately it is wholly inappropriate response far more likely to promote tension between communities than tolerance."
Posted by: Desert Blondie || 12/08/2004 9:36:33 PM || Comments || Link || E-Mail|| [261 views] Top|| File under:
Blair challenged to tally Iraq war dead
Diplomats and peers have joined scientists and churchmen to urge Prime Minister Tony Blair to publish a death toll in the U.S.-led war in Iraq. In an unusual open letter to the premier made available to Reuters, the 44 signatories said Blair had rejected other death counts from the war -- figures span 14,000 to 100,000 -- without releasing one of his own. Any totalling of the Iraqi war dead could embarrass Blair ahead of a general election expected in months in a country that opposed the U.S.-led war.

The group urged Blair to commission an urgent probe into the number of dead and injured and keep counting so long as British soldiers remain in Iraq alongside their American allies. "Your government is obliged under international humanitarian law to protect the civilian population during military operations in Iraq, and you have consistently promised to do so," they wrote in the letter to be published on Wednesday. "However, without counting the dead and injured, no one can know whether Britain and its coalition partners are meeting these obligations."

The inquiry, they added, should be independent of government, conducted according to accepted scientific methods and subjected to peer review. Signatories included Air Marshal Sir Timothy Garden, who spent 32 years in the military; Sir Stephen Egerton, a former British ambassador to Iraq; human rights campaigner Bianca Jagger and the Lord Bishop of Coventry, Colin Bennetts.
Continued on Page 49
Posted by: God Save The World || 12/08/2004 10:19:34 PM || Comments || Link || E-Mail|| [490 views] Top|| File under:
China-Japan-Koreas
Japan to deploy forces along its coastline to guard against NORK infiltrators
From East-Asia-Intel.com, subscription req'd


Japanese military planners are increasing defenses along the coast of the Sea of Japan, known as the East Sea by both North and South Korea, to guard against infiltration attempts by North Korean spies and saboteurs.

The Japan Defense Agency has drafted a plan to position as many as 15,000 troops at 90 critical locations up and down the coastline, according to a report by Jiji Press. The troops will be equipped with the latest in radar and other equipment, on the alert for everything from North Korean trawlers to mini-submarines.


Powered by Chicom oil or white slag


The plan reflects widespread fear among Japanese that North Korea, as it slowly builds up weapons of mass destruction, notably nuclear warheads, poses an immediate threat to Japan. Japanese are particularly alarmed by North Korea's ability to build missiles capable of delivering warheads to distant targets, including any point in Japan.


NORK WMD blackmail. Hmmm...we have had the same thoughts on that issue concerning Iran, but the EU chooses to ignore it.


The defense agency has carefully selected locations for their proximity to previous points of North Korean infiltration as well as kidnapping incidents years ago, which victimized young Japanese, some of them still held in North Korea.

Defense planners hope that special Japanese troops will be able to capture North Korean infiltrators as they clamber ashore, and then question them to find out where they came from, who was issuing the orders and what were their precise targets.
"Where did you come from. Who issued the orders, and what were your precise targets, you spy!"
"You'll never get me to squeal, Imperial Japanese Pig!
BLAM!
"Damn! That's my kneecap! I'll talk! I'll talk. It may be all lies, but I will talk!
Among other sensitive areas of greatest concern to the Japanese are points near nuclear power plants including Wakasa Bay in central Japan.


Nice juicy Nork actual or blackmail target.


Jiji Press published its report at the same time that Asahi Shimbun reported a defense agency plan for research and development of surface-to-surface missiles that could be used against fairly close targets, such as North Korea.


The Japanese aren't going to take NORK threats or blackmail lying down. Better pay attention to your little Nork dog, Chicoms.


The report is likely to create controversy since a surface-to-surface missile having more than capability could be perceived as being in violation of article nine of Japan's pacifist constitution, which forbids military threats against foreign powers.


My gut tells me that Nork nuke threats will change Article 9 in jig time.


Japanese defense officials argue that they need better equipment, including airpower beyond the F4 phantoms now deployed, as well as sensory equipment in light of the potential threat from North Korea.


I am sure all of that will come to pass. This is what happens when Kimmie and Co.'s existance is enabled.
Posted by: Alaska Paul || 12/08/2004 4:45:11 PM || Comments || Link || E-Mail|| [276 views] Top|| File under:
U.S. Deserter Wants Japanese Citizenship
U.S. Army deserter Charles Jenkins, settling in northern Japan after his release from a military prison and four decades in North Korea, has expressed hopes of becoming a Japanese citizen, a newspaper reported Wednesday. The Asahi newspaper said Jenkins, who abandoned his Army unit in 1965 and defected to North Korea, would soon apply for permanent residency in Japan on the remote island of Sado, where he arrived on Tuesday. Jenkins' wife, Hitomi Soga, is Japanese, and their two North Korean-born daughters, Mika, 21, and Brinda, 19, received Japanese citizenship soon after their arrival in Japan in July. The North Carolina-native, who served 25 days in a U.S. military jail after being convicted of desertion, said Tuesday that he would like to spend the rest of his life in Japan, but he did not publicly mention the possibility of Japanese citizenship.


No skin off my fore. Just keep him out of the U.S.A.
Posted by: Fred || 12/08/2004 1:12:28 PM || Comments || Link || E-Mail|| [398 views] Top|| File under:
Cell Phones Fuel Rebellion in North Korea
December 8, 2004: North Korea is facing growing unrest propelled by uncontrolled movement of news via new cell phone networks. North Korea has always tightly controlled information. Radios must be manufactured so that they only receive government stations. Anyone found with a radio that can receive foreign stations is tossed into a labor camp, or worse. Few North Koreans have telephones, and fewer still have computers or Internet access. But several years ago, Chinese telephone companies began bringing cell phone service to areas along the North Korean border. At first, coverage was spotty. But a year ago, new transmission equipment was installed along the border, making it possible to use the Chinese cell phones all along the North Korean border. There has been government owned cell phone service inside North Korea since 2003, but it is expensive for foreigners ($1200 to get the phone, plus about a dollar to make a one minute call, and 25 cents to receive a call.) The government tightly controls who can have a North Korean cell phone, and it's assumed that the phones are tapped. The North Korean system is limited in its coverage. The system covers the highways running between Pyeongyang and Hyangsan, Pyeongyang and Gaeseong and Wonsan and Hamheung, as well as those cities themselves. The North Korean system was soon linked to the Chinese system. This was bowing to economic demands. China is North Korea's largest trading partner, and the source of oil and food assistance. It was North Korean officials working along the Chinese border who forced the issue on connecting the two nations cell phone networks. But now more powerful transmitters allow Chinese cell phones to pick up signals throughout North Korea. This means that the countryside, long completely cut off from anything outside North Korea, was getting news within minutes. Before the cell phones, rural areas often didn't get news about events in North Korea for weeks. That has all changed, and it making North Koreans aware of what a mess their communist rulers have made. The government quickly picked up on this and made cell phones illegal (except in the hands of authorized officials) throughout much of the country. Hundreds of cell phones have been seized, but people have simply gotten much better at hiding them. Chinese cell phones are much cheaper to own and operate, and preferred over the government issue ones. The growing number of refugees from North Korea, and unrest inside the country, is due in part to the increased use of cell phones. Many government officials are in a panic over this, because they have always tightly controlled the flow of information. The current generation of North Korean officials have no experience in a society that has free flow of information. They can't force the Chinese to turn off their cell phone service along the border, and many officials have become addicted to the convenience of cell phone use. It would appear that the North Korean dictatorship will end, not with a bang, but with a ring tone.
Posted by: Steve || 12/08/2004 10:42:52 AM || Comments || Link || E-Mail|| [265 views] Top|| File under:
Japan fury over abductee remains
Tokyo has expressed "extreme regret" at North Korea, after DNA tests showed that remains provided by the North were not those of a missing Japanese woman. Pyongyang has admitted kidnapping

Megumi Yokota

in 1977, saying she committed suicide in 1994. But Japan remained sceptical, and had called for proof that she was dead. Japanese Cabinet Secretary

Hiroyuki Hosoda

said the issue was now a "major obstacle" to ties, and said food aid to the North should be re-evaluated.

Bad move, Kimmi, the Japanese take their respect for the dead very seriously.

The remains were brought back by a Japanese delegation last month after a fact-finding mission about kidnap victims who have gone missing in the North. Pyongyang admitted in 2002 to abducting 13 Japanese nationals, who were to be used as cultural trainers for North Korean spies. Five were allowed to return to Japan, while North Korea said the others had died. The DNA test results were made public on Wednesday. "The bones belonged to a number of other people," Mr Hosoda said. "It would be difficult under such circumstances to provide further assistance to North Korea," he said. Megumi Yokota's mother, Sakie, said the results showed North Korea was not telling the truth. "It's good that the results let everyone in this country know how Kim Jong-il's country is cruel, cold-blooded and inhumane," she said.

Tsutomu Takebe

, secretary general of the ruling Liberal Democratic Party, called North Korea's latest move "extremely insincere". The latest twist will fuel suspicions that Megumi Yokota is still alive and being held in the North. Some believe she is being detained because she knows too much about the secretive country.

More likely she died someway or another and the Norks don't know where the body is. So they tried to pass off a collection of bones as her. DNA exposed that ploy.

The confusion is also likely to be a major hindrance to Japan's normalising relations with North Korea, which is keen for economic aid. North Korea has handed over remains before which did not match the supposed deceased. In 2002, Japanese investigators were handed human remains which North Korea said belonged to Kaoru Matsuki, who supposedly died in a traffic accident in 1996. But a jaw fragment studied by a dental professor in fact resembled that of a woman in her 60s.
Posted by: Steve || 12/08/2004 9:02:14 AM || Comments || Link || E-Mail|| [269 views] Top|| File under:
Europe
French Minister Seethes at Lost Explosives
France's interior minister vowed punishment for police who slipped plastic explosives into a passenger's luggage to train airport bomb-sniffing dogs — then lost the bag — saying Monday that the training method was "scandalous."
"Youse guyz are sooooo gonna get it!"
The practice was made public after the bag was lost Friday night at Paris' Charles de Gaulle airport and likely ended up on one of up to 90 flights that departed at the time. The bag has still not turned up. Authorities have assured that there was little risk of detonation because special triggers are required to set off the plastic.
"Just how little risk of detonation?"
"Under 100 percent. Well under 100 percent."
Police quickly ordered a halt to the practice, with spokesman Pierre Bouquin saying that sniffer dogs would stop using real luggage for practice. Interior Minister Dominique de Villepin said on Monday that an investigation would determine where sanctions could be applied.
"First we have to decide who's gonna get it. Then they get it."
"I want to think that this was isolated and the product of an individual initiative," Villepin said.
Posted by: Fred || 12/08/2004 3:07:55 PM || Comments || Link || E-Mail|| [273 views] Top|| File under:
France proposes requirements for imams
France has proposed practical measures to ensure the country's Muslim prayer leaders speak French and understand France's way of life. In a newspaper interview, Interior Minister Dominique de Villepin said that from September, future imams must study law, civics and history. Three-quarters of France's 1,200 imams are not French, and a third do not speak French, he told Le Parisien. France has expelled several imams for preaching contrary to French law.

Mr de Villepin said it was unacceptable that so many Muslim prayer leaders in France do not speak the language of the country in which they live and preach. He said imams must learn French - and receive further education in other subjects at French universities. The interior minister said that would help ensure that they could integrate and further that process among the country's five million Muslims. France has expelled several imams this year, for preaching contrary to French law or for posing a security threat by supporting fundamentalist forms of Islam. Mr de Villepin was keen to stress that he remained committed to helping Islam find its place in French society, saying that most French Muslims practised a tolerant and peaceful form of their religion.

Dalil Boubakeur, president of the French Council of the Muslim Faith and head of Paris' main mosque, said he was confident that a new generation of imams being trained in France would be open to modernity and secularism. "All our staff and students are now graduates from French universities. They have acquired knowledge that has to be refined and deepened in the areas that will affect their work," he said. "So the future imams, the ones we are putting forward and training right now, will be imams who are open to secularism and modernity."

He said this was the best way to block "not only those ignorant imams, but also those who have ulterior motives and who would like to introduce into this country fundamentalism, archaism, or Islamic schools which are completely out-of-date, completely stuck in the past and totally alien to France". Preventing intolerance on all sides has become one of the biggest challenges faced by the current French government. Some in France fear that young Muslims - especially those in deprived suburbs - are becoming radicalised by the preaching of foreign imams.
Posted by: tipper || 12/08/2004 1:38:26 PM || Comments || Link || E-Mail|| [272 views] Top|| File under:
Genital Mutilation 'On the Increase in Europe'
Young girls born in Europe to immigrant families from Africa are being subjected to ritual genital mutilation, and authorities are doing little to discourage it, a leading women's rights activist warned.


I'm surprised she had the temerity to voice a complaint.

Somalia-born supermodel and best-selling author Waris Dirie, who has campaigned to end the disfiguring practice she suffered at age five in her homeland, said yesterday that she estimates one in every three African families living in Europe is secretly carrying out the ritual on their daughters. No official figures exist.

The procedure — illegal in most European countries — is especially prevalent in Germany and the Netherlands, as well as in Austria, where an estimated 8,000 girls born into immigrant families have been affected, Dirie said. "We don't know who's doing it and where," because there are few initiatives to prevent it or to encourage doctors, nurses, social workers, teachers and others to report suspected cases, Dirie said. An exception is France, where there is strong awareness and education, she said.

"What good is a law if no one is paying attention?" Dirie told reporters in Austria, where she was being honoured yesterday by a Roman Catholic men's movement for her efforts to stop the practice.

Islamic religious leaders are telling Europe's Muslim Africans that the prophets recommend the ancient ritual, which involves the removal of the clitoris, often with a dull blade and no anaesthesia, Dirie said.


And they don't want to offend the prophets (PTUI), now do they?

"That is a catastrophe," she said. "Every imam who is not actively against genital mutilation is guilty. Mutilation is not a tradition — it's a crime that must be abolished."

Although women generally perform the procedure, men are ultimately responsible because "untrimmed" young women "face great difficulties in African societies in finding a husband," Dirie said.

Between 100 million and 140 million women have undergone genital mutilation worldwide, and two million girls are at risk each year, according to the World Health Organisation, which says the practice can lead to infection, the spread of Aids and crippling physical, psychological and sexual problems. The practice has been on the rise not only among immigrants in Europe but also in Australia, Canada and the US, Who says.

Petra Bayr, an official with Austria's Socialist Party, said the bloc's women would press the government to consider genital mutilation an "act of violence" and legitimate grounds for women fleeing it to be granted asylum in Austria. "Women who are threatened with genital mutilation or have already suffered it should not have to wait for months for an open door," added Raimund Loeffelmann, a spokesman for the Catholic men's organisation honouring Dirie yesterday.
Posted by: Steve White || 12/08/2004 12:40:31 AM || Comments || Link || E-Mail|| [258 views] Top|| File under:
Fifth Column
Galloway declares support for Barghouti in PA election
Controversial British parliamentarian George Galloway threw his weight behind Fatah firebrand Marwan Barghouti in next month's Palestinian elections and said he may visit Palestine to campaign on his behalf. Speaking at a conference organized by Lebanese supporters in Beirut, Galloway also called on the people of Lebanon to reject UN Security Council Resolution 1559, calling it an attack on Syria and Lebanon. The traitorous pig maverick MP also praised what he called "Iraqi resistance" against "U.S. imperialism." Galloway, who was expelled from the governing Labor Party last year, largely because of controversy surrounding his links with Iraq during Saddam Hussein's regime, was in Beirut following his successful court action against a U.K. newspaper over allegations that he was being paid off by Hussein's regime.

Anything to keep your name in the papers, eh, Georgie?
Posted by: mojo || 12/08/2004 4:25:38 PM || Comments || Link || E-Mail|| [293 views] Top|| File under:
The Oregonian: Kofi Annan should resign
It matters little that U.N. Secretary-General Kofi Annan might be completely innocent of any criminal wrongdoing in the United Nations' oil-for-food scandal. He is the man ultimately responsible for one of the biggest humanitarian aid efforts in history, which turned into one of the biggest financial rip-offs in history. As such, Annan has lost all credibility as leader of the world body. Its viability, in fact, may depend on his willingness to step down soon.

The United Nations' image already was reeling last month amid reports that it is investigating about 150 allegations of sexual abuse by U.N. civilian staff and peacekeeping soldiers in Congo. Then came Annan's acknowledgment last week that he was "surprised and disappointed" by revelations that his son had received $125,000 in vague "consulting" payments from a Swiss company that won a lucrative contract under the oil-for-food program. The secretary-general's professed shock upon discovering his son's involvement suggests gross inattention to duty, if not gross ineptitude. That's also true of Annan's unequivocal denials that he ever had any specific knowledge of any of the fraudulent deals being made while the mess of a program was operating under the guidance of his right-hand man. In other words, while he was failing to pay attention, as much as $10 billion in humanitarian aid -- money intended for food and medicine for Iraqi civilians -- slipped quietly as kickbacks and bribes into the pockets of corrupt opportunists all over the world.

Annan appointed an independent panel to investigate. The committee ended up toothless, however, when the U.N. Security Council balked at letting it take sworn testimony and gain access to the corrupt U.N. contracts. Now we have committees in the U.S. Senate and House conducting their own hearings on the scandal. The work is going slowly, thanks in part to Annan's lack of enthusiasm in giving congressional investigators access to documents and key U.N. officials. Last week, an exasperated Sen. Norm Coleman, R-Minn., chairman of the Senate subcommittee that's been on the case for months, called for Annan's resignation. Coleman is right. Even though the investigation is far from over, it's already clear that the colossal corruption that occurred on Kofi Annan's watch has rendered him completely incapable of leading the United Nations back toward respectability.
Posted by: Mrs. Davis || 12/08/2004 9:53:21 AM || Comments || Link || E-Mail|| [273 views] Top|| File under:
Great White North
Canadian JTF-2 special ops force gets American citation
Canada's special operations military unit, Joint Task Force 2, has been awarded the U.S. Presidential Unit Citation for heroism in battle. It's just the second Canadian military unit to receive the honour. U.S. President George W. Bush made the presentation in California to the American commander of the multinational force in Afghanistan of which JTF-2 was a part from October 2001 to April 2002. The citation, first awarded after the Japanese attack on Pearl Harbour on Dec. 7, 1941, is given to units of the United States and allied nations "for extraordinary heroism in actions against an armed enemy."
"The unit must display such gallantry, determination and esprit de corps in accomplishing its mission under extremely difficult and hazardous conditions as to set it apart and above other units participating in the same campaign."
The only other Canadian unit to receive the citation is the 2nd Battalion, Princess Patricia's Canadian Light Infantry, for actions at the 1951 Battle of Kapyong during the Korean War. Military officials refused to release details of JTF-2's exploits in Afghanistan.

"We could tell you, but then we'd have to kill you."

While their operations went largely unnoticed by their countrymen, their U.S. counterparts took journalists into combat operations for days on end. Officials say that's because the U.S. special forces number in the tens of thousands, while Canada's contingent is believed to be fewer than 1,000, and members could be targeted by Canadian left-wing loonies terrorists. In a recruiting video released in May 2003, the deputy chief of defence staff,

Vice-Admiral Greg Maddison

, described in cryptic terms JTF-2's involvement in Afghan operations. "In numerous challenging missions against Taliban and al-Qaida targets, they captured enemy personnel, equipment, and material of significant intelligence value and hampered the enemy's ability to conduct operations against us and our coalition partners," said Maddison.
The unit became the centre of attention for a few days in 2002 after a photograph emerged showing JTF-2 soldiers bringing in enemy prisoners to a holding facility at Kandahar in southern Afghanistan. It was the first evidence that Canadians had taken prisoners during the conflict, coming at the peak of debate over the fate of al-Qaida and Taliban fighters captured by the Americans. In the fall 2001 budget, the federal government announced a five-year, $118.5-million special forces expansion project.
Posted by: Steve || 12/08/2004 11:51:44 AM || Comments || Link || E-Mail|| [411 views] Top|| File under:
Americans on holiday pretend they're Canadians
EFL


Ready to trade that Yo for an Eh? There are those who insist that smart American travelers should stow their Yankee identity and simply pretend they're Canadians to ensure safe passage overseas.


Something like a Bull Mastiff pretending to be a kitty cat?


New Mexico-based T-Shirt King, in fact, is offering a "Going Canadian" kit for $25 that includes a T-shirt emblazoned with the Canadian flag and the phrase "O Canada," a matching maple leaf patch for luggage, a window sticker, lapel pin and a little guide called "How to Speak Canadian, Eh?"
I have spent my adult life traveling around the world. And never once has such an impish idea crossed my mind. I am an American and take responsibility as such. If fact, I once had a bit of tussle with a Canadian in Ethiopia. When he learned I was an American he rolled his eyes. I charged right for him. He flinched, realizing I saw his little eye roll. I never thought I would do something like this, but it was instinctive. My translator—thankfully—pulled me away.

Do not back down from being an American. Do not be ashamed. Stand up for our moral imperative. Most important take responsibility for the vote you cast at the ballot box. Let no one tread upon us.



I disagree. When you travel abroad, you should disguise yourself as a Canuck. That way you can start fistfights, get drunk and throw up on your host's carpet, grope female (or male, if that's your bag) MEPs, drive in the wrong lane, and no one will blame the rest of us.
Posted by: Dragon Fly || 12/08/2004 10:10:26 AM || Comments || Link || E-Mail|| [438 views] Top|| File under:
House of Representatives approves overhaul of U.S. intelligence
The House of Representatives voted Tuesday to approve the intelligence reorganization bill that had been held in committee for weeks. The bill is likely to reach the Senate on Wednesday. President Bush has said he will sign it. The legislation, drawn from recommendations made by a independent commission that reviewed intelligence failures that led up to the September 11, 2001, attacks, would overhaul the U.S. intelligence community. It would put most assets and budgets under the newly created post of national intelligence director. The bill stalled November 20 when House Armed Services Committee Chairman Duncan Hunter and House Judiciary Committee Chairman James Sensenbrenner persuaded House Speaker Dennis Hastert not to bring it to the House floor for a vote. Many Democrats and Republicans were angered because they said they had the votes to pass the bill -- without the two congressmen and their supporters. Hastert, R-Illinois, held back, and House-Senate conferees went to work to find language that would ease Hunter's concerns.

A top House GOP leadership aide predicted Tuesday that 20 to 40 conservatives will vote against the bill. If the number tops 50, it will be "troubling," he said. Nevertheless, he said, GOP leaders will press ahead on the vote. "They're not going to turn back at this point," the aide said. Rep. Zach Wamp, R-Tennessee, said Hastert likely will win a "slim majority of the majority," referring to the speaker's stated goal of gaining the support of most Republicans. President Bush pushed for the bill in his radio address Saturday and in a letter to Congress on Monday, and Vice President Dick Cheney joined in the weekend talks.
Posted by: God Save The World || 12/08/2004 8:17:26 PM || Comments || Link || E-Mail|| [282 views] Top|| File under:
India-Pakistan
Govt plans to exploit splits in MMA
The government has evolved a strategy to counter the MMA mass contact drive and protest in the House by "getting benefit from the apparent differences among the component parties and notably exploiting their divergent point of views on religious issues."


The ghost of Anna Comnena's giggling like a girl...

Since the inception of current legislatures the opposition parties have continued protesting against a president in uniform but the movement suffered a serious setback by the 17th Amendment in the constitution passed with the help of MMA. The government was constantly trying to woo the MMA and was sure that the religious alliance would not ultimately go to the extent of becoming a danger to the system as it is running government in the two provinces of the country. To save their face in the public, the MMA continues to harp on their stand of not compromising with the government on the issue of uniform.


But that rings kind of hollow, since they came on board for it, then tried to hop off again...

The govt has adopted the strategy to exploit the visible differences among the component parties. The government gave task to an old associate of Jamaat-I-Islami to prepare a report on the seeming differences among the parties as well as in the JI. The former associate of the JI, once very close to MMA chief Qazi Hussain Ahmad and now member of the upper House, has compiled a comprehensive report on the subject that would be presented to General Pervez Musharraf, on his return from his foreign visit.


I think Qazi's being weakened by degrees. At the first, they were infinitesimal degrees, and now they're becoming more noticeable. I'm hoping they'll eventually be massive, though Qazi is a wily old fellow and I'm sure he's got lots of tricks up his sleeve — many of them probably including having people bumped off. So it's not over yet, by a long shot.

The senator has compiled a list of descending points among the component parties of the religious alliance. The government believes that Maulana Fazlur Rehman is an easy target and if he proves a hard nut to crack then Maulna Sami-ul Haq can be used to neutralise the Deobandi school of thought. Sami-ul Haq has showed differences several times with the MMA, and had not attended the meetings of the Supreme Council of the religious alliance. He has also not addressed any meeting of the MMA, held in connection with the recent protest drive launched against president in uniform.


The enormity of the concerned parties' egos does make a handy tool. Fazl has probably been bought, the only question being whether he'll stay bought. Whipping Sami up to the point where he does something self-destructive shouldn't be too terribly hard for Perv, unless Sami gets to him first.

The govt agencies are also working on Jamiat Ulema-e-Islam (JUP-Noorani) that has expressed its dismay on the re-election of Qazi Hussain Ahmad as president of the MMA.


Noorani keeling over dead didn't help the JUP's chances. They haven't had anybody to throw into the breech.

The JUP thinks that the top slot of the religious alliance is their right as being the political heir to Maulana Shah Ahmad Noorani, it should be given to them.


Won't happen, unless they're willing to take it. And they don't have the hard boyz to do that.
Posted by: Fred || 12/08/2004 4:44:36 PM || Comments || Link || E-Mail|| [740 views] Top|| File under:
Security Council dismisses Annan resignation calls
Security Council members have expressed confidence in UN secretary-general Kofi Annan, dismissing calls by some US legislators for him to resign over the scandal-plagued oil-for-food program for Iraq.
Even US ambassador John Danforth said he had "great confidence" in Mr Annan although he repeated the White House view that no one could make a definitive judgment until all the facts were in from investigations into allegations of corruption in the $64 billion program. During a working luncheon of the 15-nation council, Mr Annan expressed his determination to "carry out the investigation and to make the facts known to everybody," said Algerian ambassador Abdallah Baali, the council president for December. "There was certainly a unanimous view that this was the right thing to do," Mr Baali said.

"Nobody in the room called for Kofi Annan's resignation. On the contrary, we all expressed our confidence in the secretary-general," said German ambassador Gunter Pleuger. Since the fall of Saddam Hussein, there have been widespread allegations of corruption and violations of the UN sanctions on Iraq, some connected to the UN program but others involving separate direct oil deals with governments. Mr Annan has also come under scrutiny because his son, Kojo, worked in West Africa for a Swiss firm, Cotecna, which inspected goods under the program and is under investigation. There is no evidence that the younger Annan dealt with the Iraq program, and no specific charges of wrongdoing on the part of the secretary-general in the December 1998 UN award to Cotecna to inspect goods under the oil-for-food program. But a handful of US Republican legislators have called on Mr Annan to step down. Council members, however, said they wanted him to stay on.
Posted by: God Save The World || 12/08/2004 8:27:46 PM || Comments || Link || E-Mail|| [262 views] Top|| File under:
Southeast Asia
Governor of Aceh Province Charged
Authorities on Tuesday arrested and charged the governor of the war-ravaged Aceh province in northern Sumatra in a high-profile corruption case that will test Indonesia's newly formed anti-graft court. The case against Gov. Abdullah Puteh is expected to complicate efforts to restore civilian rule to Aceh after martial law — imposed there last year to help crush a long-running separatist insurgency — was lifted in May. Puteh has denied any wrongdoing
and refused to step down,


"Nope. Nope. Ain't gonna do it."

despite the charges that he illegally profited from a 2002 deal to buy a helicopter for his regional government. If tried as expected within 90 days, Puteh will be the first suspect to appear before the country's Special Corruption Court, established in 2003 to help fight the graft that is endemic in Indonesian society.
Posted by: Fred || 12/08/2004 3:48:01 PM || Comments || Link || E-Mail|| [263 views] Top|| File under:
Malaysia to launch massive operation in January to round up illegals
Malaysia will launch a nationwide operation in January to rid the country of more than one million illegal migrant workers, a junior minister said on Wednesday.

Tan Chai Ho, Deputy Home (interior) Minister, said once the amnesty ends on December 31 security forces would arrest the illegals along with their employers and charge them in court.

"There are still many illegals in the country. According to unofficial data, there are some one million illegals. So we need to carry out a major operation to make sure there are no illegals in the country," he was quoted as saying by Bernama news agency.

Malaysia on Wednesday extended until the end of this month the deadline for illegals to return home.

It had earlier given them until the end of the Eid-al-Fitr Islamic holiday in mid-November to leave but the response had been poor.

"We hope that with the extension of the amnesty, more illegal (workers) in Malaysia will return to Indonesia," visiting Malaysian Deputy Prime Minister Najib Razak said in Jakarta after talks with Vice President Yusuf Kalla.

Malaysia has announced that it will deploy more than half a million members of volunteer neighbourhood security groups to track down and detain the estimated 1.2 million illegal immigrants in the country, mainly from Indonesia and the Philippines.

Once the amnesty expires, illegal immigrants face jail sentences of up to five years and a whipping.

Tan said 18,607 people have already been caned, mainly from Indonesia, Myanmar and the Philippines, for entering the country without valid documents.

As of December 6 a total of 101,668 Indonesian migrants had returned to Indonesia, according to a statement distributed in Jakarta by Najib's staff.
Posted by: tipper || 12/08/2004 1:42:56 PM || Comments || Link || E-Mail|| [287 views] Top|| File under:
Syria-Lebanon-Iran
Iran rejects Egypt conspiracy accusations
Iranian Foreign Ministry spokesman

Hamid Asafi

rejected Wednesday Egyptian accusations an Iranian diplomat is involved in conspiracies against Egypt. "These claims and accusations are mere lies," Asafi said, the Iranian News Agency, IRNA, reported. Egyptian Public Prosecutor

Maher Abdel Wahed

announced Tuesday police arrested an Egyptian agent for the Iranian Revolutionary Guards recruited by an Iranian diplomat in Cairo to carry out terrorist attacks against Egypt and Saudi Arabia and to assassinate important Egyptian officials.

Must be a mistake, that sounds more like a al-Qaeda operation than a Iranian one. And everyone knows there's no connection between the two, right? Here's a update on the story we posted yesterday.

Further stoking the allegations that Iran is behind much of the current unrest in the Middle East, Egypt's General Prosecutor Mahir Abdel Wahid revealed that Egyptian citizen Mohammed Eid Dabous was arrested and charged with spying for Iran's Revolutionary Guard, providing it with information to undertake terrorist attacks in Egypt and Saudi Arabia. Wahid said Dabous gave the Iranians "the best locations to carry out assassinations and terrorist operations in Egypt." The information, he said, was given to Mahmoud Reda Hussain, a former official in Iran's diplomatic office in Cairo who is now a fugitive. Dabous was also charged with providing Iranians information on foreign residents in Saudi Arabia, who have been targets of terror attacks such as Monday's on the U.S. Consulate in Jeddah. Dabous, a former director of a religious school in Saudi Arabia, received more than $50,000 for his work and was promised more than $670,000 to supervise terrorist attacks in Egypt.

A former Saudi religious school teacher, huh?

According to Wahid, in late 2001 Hussain invited Dabous to Iran and introduced him to the Iranian Revolutionary Guards. Relations between Iran and Egypt have warmed somewhat recently, but bilateral ties have been strained since 1979, when Egypt took in the deposed shah. The two broke off relations in 1980 over the Camp David accords. Two years later, Egypt accused Iran of supporting militants who killed President Anwar Sadat. Dabous was arrested in Egypt and will be tried by a security court. A trial date has not been set but he could get the death sentence if convicted.
Posted by: Steve || 12/08/2004 2:51:59 PM || Comments || Link || E-Mail|| [277 views] Top|| File under:
Iran investigating four suspected nuclear spies
TEHRAN: Iran's judiciary on Tuesday said it was investigating four people suspected of spying on the Islamic republic's nuclear programme, contradicting reports that their trial had already begun. "The trial of the nuclear spies will probably take place in secret after the end of the investigation," judiciary spokesman

Jamal Karimi-Rad

told the student news agency ISNA. His comments were confirmed on state television by

Abbas Ali Alizadeh

, the head of Tehran's justice department.


"We're writing the verdict first, then we'll figure out what to charge them with"


On November 18,

Ali Mobacheri

, the head of Tehran's revolutionary courts, told the government newspaper Iran that the trials had already begun. He said that the accused had "infiltrated nuclear facilities" and "were spying for foreign countries". The accused have not been identified, and officials have also not specified for which countries they were allegedly spying. But the paper said: "In the past these individuals also spied for Iraq." In August, Iran's Intelligence Minister Ali Yunessi announced the arrest of a number of "spies" who sent information on Iran's nuclear programme to foreigners.
Posted by: Steve || 12/08/2004 9:33:01 AM || Comments || Link || E-Mail|| [265 views] Top|| File under:
Iraqi Baathists now based in Syria, getting cash from Soddies
U.S. military intelligence officials have concluded that the Iraqi insurgency is being directed to a greater degree than previously recognized from Syria, where they said former Saddam Hussein loyalists have found sanctuary and are channeling money and other support to those fighting the established government.

Based on information gathered during the recent fighting in Fallujah, Baghdad and elsewhere in the Sunni Triangle, the officials said that a handful of senior Iraqi Baathists operating in Syria are collecting money from private sources in Saudi Arabia and Europe and turning it over to the insurgency.

In some cases, evidence suggests that these Baathists are managing operations in Iraq from a distance, the officials said. A U.S. military summary of operations in Fallujah noted recently that troops discovered a global positioning signal receiver in a bomb factory in the western part of the city that "contained waypoints originating in western Syria."

Concerns about Syria's role in Iraq were also expressed in interviews The Washington Post conducted yesterday with Jordan's King Abdullah and Iraqi President Ghazi Yawar. "There are people in Syria who are bad guys, who are fugitives of the law and who are Saddam remnants who are trying to bring the vicious dictatorship of Saddam back," Yawar said. "They are not minding their business or living a private life. They are . . . disturbing or undermining our political process."

Abdullah noted that the governments of both the United States and Iraq believe that "foreign fighters are coming across the Syrian border that have been trained in Syria."

Defense Secretary Donald H. Rumsfeld and other U.S. officials have previously complained about Syria's role in Iraq, but officials said the latest intelligence has given impetus to new efforts aimed at curbing the activities of the Hussein loyalists there. The U.S. government recently gave the government of Syria a list of those officials, with a request that they be arrested or expelled, a State Department official said yesterday.

"We're bringing quite a bit of pressure to bear on them, and I think some of it is working," said another official, who works in federal counterterrorism efforts. Like other officials interviewed for this article, he declined to be identified by name or position because of the sensitivity of his specialty.

One briefing slide in a classified summary of new intelligence data also says that new diplomatic initiatives are being used to encourage the Syrian government to detain or expel the Iraqi Baathists. "The Syrians appear to have done a little bit to stem extremist infiltration into Iraq at the border, but clearly have not helped with regards to Baathists infiltrating back and forth," said a senior U.S. military officer in the region. "We still have serious challenges there, and Syria needs to be doing a lot more."

The Syrian ambassador to the United States emphatically rejected the accusations as unfounded. "There is a sinister campaign to create an atmosphere of hostility against Syria," said Imad Moustapha, the envoy. He said his government "categorically" denies that Iraqi Baathists are taking refuge in his country. "We don't allow this to happen," he said. "Iraqi officials were never welcome."

As described by defense officials, new intelligence on the insurgency suggests some other emerging problems, such as how extensively U.S. operations in Iraq have been penetrated by members of the insurgency and by people sympathetic to it.

The Green Zone in central Baghdad, home of the U.S. Embassy and the offices of the interim Iraqi government, is especially "overrun with agents," said one Defense Department official who recently returned from Iraq. One activity that has been noticed is that when major convoys leave the zone, Iraqi cell phone calls from the zone seem to increase, he said. An additional concern is that the insurgency seems to be using some Iraqi companies to get into U.S. bases, he said.

Jeffrey White, a former Middle Eastern analyst for the Defense Intelligence Agency, said the Syrian role is part of what many intelligence officials believe are the increasingly organized attacks on U.S. forces. "In the last two months or so, this notion that this is a Baathist insurgency has gained dominance in the [intelligence] community," he said. Coupled with that, he said, "there is an increasing view that Syria is at the center of the problem."

Not everyone with first-hand knowledge of the intelligence is convinced that the United States really has a strong grasp of the nature of the insurgency, especially the idea that the insurgency is being directed from the top down. Some Special Forces officers contend that many of the small-scale roadside attacks with bombs or rocket-propelled grenades are mounted not on orders of a hierarchical organization, but rather by Iraqis working more or less alone who feel they have been humiliated by U.S. soldiers, or who simply dislike the occupation.

"I just don't have the sense that we're getting to where we need to be," said one Defense Department official. "We don't know where the enemy is."

The argument over the nature of the insurgency has also provoked some infighting over a classified briefing given late last month to Rumsfeld about steps U.S. forces could take in Iraq to put down the militants. One of the slides in the briefing, delivered by Army Brig. Gen. Kevin Bergner, deputy director for Middle Eastern affairs on the staff of the Joint Chiefs of Staff, recommended actions that would "intimidate the intimidators."

Some U.S. officials in Baghdad resented the briefing, which they saw not only as a form of long-distance micromanagement but also as misguided in its recommendations. For example, some fear that it could lead to a resumption of the tough tactics used sometimes last year as the insurgency emerged, such as taking families hostage to compel an insurgent leader to turn himself in. Subsequent internal Army reviews have criticized such tactics as counterproductive.

One person familiar with the situation said that Army Gen. John P. Abizaid, the top U.S. general in the region, was sent a copy of the briefing and responded by sending a classified cable politely dismissing it and stating that he believes that U.S. commanders on the ground in Iraq have the situation in hand. A spokesman at Abizaid's headquarters, the U.S. Central Command, declined to comment on that exchange.
Posted by: Dan Darling || 12/08/2004 2:03:35 AM || Comments || Link || E-Mail|| [262 views] Top|| File under:
Bush getting ready to put the screws to Iran!
As 150,000 U.S. troops battle to stabilize Iraq, some officials in the Bush administration are already planning to turn up the heat on another member of the president's axis of evil.

Officials in the White House and the Defense Department are developing plans to increase public criticism of Iran's human rights record, offer stronger backing to exiles and other opponents of Tehran's repressive theocratic government and collect better intelligence on Iran, according to U.S. officials, congressional aides and others.

Iran has embarked on a nuclear program that some specialists fear cannot be prevented from producing an atom bomb; is trying to extend its influence in Iraq and remains a prime sponsor of Hezbollah and other international terrorist groups. U.S. intelligence officials also believe some top lieutenants of Osama bin Laden have sought refuge in Iran.

However, with the U.S. military now stretched thin by the wars in Iraq and Afghanistan, the new campaign may be intended not to build support for military action against Iran, but to pressure Iran to change its behavior so military action isn't necessary.

It's far from clear, however, whether a more aggressive U.S. campaign to condemn the Iranian regime and court pro-Western forces would have any effect. The major Iranian opposition group, the Iraq-based Mujahedeen Khalq (MEK), remains on the State Department's list of foreign terrorist groups, but it's provided much of the intelligence about Iran's weapons programs.

The new, more aggressive tack is said to have the backing of secretary of state-designate Condoleezza Rice, Bush's national security adviser.

Among the steps under consideration, the officials said, are stronger public condemnations of Iran's human rights practices and treatment of women; increased U.S. broadcasting into the country; and financial backing for pro-Western groups.

The officials spoke on condition of anonymity because they aren't authorized spokesmen and, in some cases, because final decisions haven't been made.

Rice previewed some of the ideas during a White House meeting last week with leaders of major Jewish-American groups, according to one individual who was present and others who were briefed on the session.

"We have to do more to help the human rights community and the dissidents inside Iran," Rice told the group, according to one participant's notes of the meeting, which also focused on the Israeli-Palestinian conflict.

An administration official, asked about Rice's reported comments, said they reflected a "heightened attempt" to expose Iran's behavior. "We're trying to make plain for the international community the strategic challenge that Iran poses," he said.

At the same time, the Broadcasting Board of Governors, which overseas U.S. international broadcasting, has proposed to the White House a major increase in broadcasting into Iran by Voice of America television, a U.S. official said.

The proposal, which is expected to win approval, would increase daily broadcasts from 30 minutes a day to about three hours, the official said.

"We expect that the White House will be as supportive of this plan as it was for increasing broadcasting to the Arab world," the official said. He couldn't provide cost estimates for the expansion.

The United States already operates a Persian-language radio service, Radio Farda, which broadcasts to Iran 24 hours a day, seven days a week.

More U.S. broadcasting to Muslim audiences was one of the recommendations of the bipartisan Sept. 11 Commission.

How to handle Iran is now shaping up as a major foreign policy issue for Bush's second term. But with the bulk of U.S. combat divisions tied down in neighboring Iraq, the president appears to have no good military options against Iran, which is almost four times larger than Iraq and has nearly three times its neighbor's population.

A limited U.S. air strike on Iran's far-flung nuclear facilities would cause worldwide outrage, could endanger U.S. troops in Iraq and would have no assurance of success. European allies favor diplomacy to curb Iran's nuclear program.

However, top Bush administration officials are now hinting that the White House is eager to start withdrawing troops from Iraq by the middle of next year. One rationale, a senior administration official said, is to give the president greater flexibility in dealing with Iran.

Calls for supporting Iranian dissidents have been fueled by an accelerating takeover of the country's institutions by conservative clerics, ending hopes for reforms backed by President Mohammad Khatami, whose term ends next year.

But while many Iranians, particularly the young, are fed up with their rulers and even pro-American, they're also deeply suspicious of foreign meddling in Iranian politics. Iranians who accept U.S. assistance for democratization are likely to be branded agents of the "Great Satan."

Former assistant secretary of state Lorne Craner said that when Congress made $2 million available in a fiscal 2004 appropriations bill for democratization activities in Iran, "We started looking around for what might be doable. ... It wasn't clear we'd be received warmly in Iran."

But Craner, who left government last year, said that could change if the U.S. government showed it was serious. "When you say you're willing, people start showing up," he said.

The omnibus spending bill passed by Congress last month includes a provision, sponsored by Sen. Sam Brownback, R-Kan., for $3 million to promote democracy in Iran.

Some of the funds could be used to stage a conference in the United States that would bring together Iranian dissidents, human rights advocates and nongovernmental organizations.

That approach echoes the actions of the U.S. government toward Iraq during the 1990s, when it helped forge fractious Iraqi dissidents into the Iraqi National Congress. The INC and its leader, Ahmad Chalabi, helped persuade the Bush administration to invade Iraq and depose Saddam Hussein, but much of the intelligence the INC provided on Iraq's weapons programs and terrorist ties has proved to be wrong.

The Bush administration also is considering adding Iran to a broader U.S.-backed program to promote democracy in the region, known as the Middle East Partnership Initiative.

"We are exploring ways to begin working with groups inside (Iran)," J. Scott Carpenter, the State Department official who runs the program, told the New York Sun newspaper last month.

Carpenter did not return a phone call seeking comment.


About damned time. Faster, please.
Posted by: Dan Darling || 12/08/2004 2:10:35 AM || Comments || Link || E-Mail|| [423 views] Top|| File under:
Syria frees 112 political prisoners
Mr. Pencil-Neck is running scared.

DAMASCUS - Syria freed 112 political prisoners under a presidential pardon on Tuesday, the official news agency reported. The agency did not give details about the prisoners that it said were released "in the framework of a presidential pardon." It said another 20 prisoners were released in November.

It was not immediately clear how many political prisoners were left in jail but estimates vary between none and hundreds, depending on the criteria of political prisoner, lawyers said.

Several hundred of the Arab country's Kurdish minority were arrested during riots by Syrian Kurds in northern cities that erupted after a soccer match brawl in March. "There are people who are sentenced to jail terms on charges that might not be seen as political by the authorities but there are hundreds of prisoners yet to be released," lawyer and human rights activist Anwar al-Bunni told Reuters. Bunni said activists were trying to identify who had been released in the latest move.

One source said the prisoners were from "all the colours of the political spectrum ... I am not certain but I think that there are no political prisoners left." Bunni said 160 others have been released so far this year.

Hundreds of political prisoners have been released since President Bashar al-Assad came to power. He introduced a measure of political freedom, but critics say authorities later cracked down again on political activists.  
Posted by: Steve White || 12/08/2004 12:30:21 AM || Comments || Link || E-Mail|| [265 views] Top|| File under:
Iraq-Jordan
The price of staying power
EFL



An Iraqi businessman was negotiating several months ago to sell a prime piece of commercial real estate in central Baghdad. He had tentatively agreed on a price with a Kuwaiti investor, who planned someday to build an electronics superstore on the 9,850-square-foot property. But after President Bush was reelected in November, the Iraqi jacked up the price 25 percent. The prospect that a reelected Bush administration would stay and fight -- and ultimately stabilize Iraq -- had instantly made his property more valuable.


Snip


The war has become a classic test of wills. An example is the insurgents' campaign to close the capital's most important strategic artery, the road from the airport to central Baghdad and the Green Zone. When the insurgents added roving car bombs to their mix of ambushes and roadside explosives, the United States decided last week to ban official travel along the road. It was an insurgent victory, but probably a momentary one. The Americans have already decided on their response: They will take two lanes of the four-lane highway and create a dedicated road that will be open only to official traffic. Iraqis, car bombers and ordinary citizens alike, will be forced to use the other two lanes, safely across the median.
Posted by: Mrs. Davis || 12/08/2004 7:37:08 PM || Comments || Link || E-Mail|| [260 views] Top|| File under:
Israel-Palestine
Egypt Agreement Could Frame Mideast Peace
Egypt reported Tuesday reaching an understanding with Israel, the Palestinians, the United States and Europe for a comprehensive settlement of the Israeli-Palestinian conflict that would include a truce and a peace conference in the American capital next summer. The report by Egypt's state-run news agency, MENA, came amid increased optimism over the peace process after the death of Palestinian leader Yasser Arafat last month and the prospect of Palestinian elections in January. Egypt, the first Arab country to make peace with Israel, has taken an active role in mediating between the two sides, and there have been signs of increasingly warm ties between Israel and Egypt.

MENA said Egypt's plan, which was discussed with Israeli Prime Minister Ariel Sharon and other officials, included the withdrawal of all Israeli forces from Gaza and a plan for Egyptian border troops to be responsible for security of the Egyptian-Palestinian border and the Palestinian side of the border with Israel. MENA said a dialogue among Palestinian factions on a cease-fire agreement would begin in March in Cairo. The report said Egypt would seek an international peace conference in Washington next July to discuss the plans, and predicted continued improvement in Israeli-Egyptian relations. In Jerusalem, an Israeli official, speaking on condition of anonymity, welcomed a possible truce.

Just as Egypt was talking of a new truce, however, Hamas militants broke three weeks of relative calm in Gaza, setting off a bomb that killed a soldier and triggering Israeli retaliation that killed four Palestinian gunmen. Hamas claimed its men dug a tunnel to booby-trap a chicken coop, then lured troops to the area with the help of a double agent and exploded the bomb, killing an Israeli handler and his bomb-sniffing dog. Israel TV reported that the dog set off the bomb, killing the soldier and two Palestinians guarding the entrance to the tunnel. The TV report said the tunnel was dug in the direction of the nearby Israeli border fence and was apparently designed to allow Palestinian attackers to cross under it into Israel. Interim Palestinian leader Mahmoud Abbas has been urging militant groups like Hamas to stop attacks against Israelis, to allow for a calm presidential election campaign, but the militants have made no promises.
Posted by: Fred || 12/08/2004 2:38:18 PM || Comments || Link || E-Mail|| [269 views] Top|| File under:
Israel, Palestinians Reach Election Deal
Israel and the Palestinians have agreed on the logistics of the upcoming election to replace Yasser Arafat, a senior Palestinian official said Wednesday, but he denied reports that the two sides had worked out a broader deal to end their decades-old conflict.


I doubt that'll happen for awhile, but with Yasser dancing with worms it becomes much more likely...


The Palestinians had demanded that Israel cease military operations and withdraw from Palestinian cities and towns to allow candidates to campaign for the Jan. 9 presidential elections to replace Arafat, who died last month. The Palestinians also insisted that residents of east Jerusalem be allowed to vote, a demand that Israel has resisted. The Palestinians want east Jerusalem, annexed by Israel after the 1967 Mideast war, to be their future capital. The two sides have agreed to hold the elections using the same procedures that were in place for the last Palestinian elections, Palestinian Cabinet minister Saeb Erekat said. "We received assurances that the elections of the West Bank, east Jerusalem and Gaza Strip will take place as they did in 1996," Erekat said. "I am satisfied with that. I am happy." During those elections, residents of east Jerusalem were allowed to vote at five polling stations in the region, but their ballots were officially classified as absentee ballots.
Posted by: Fred || 12/08/2004 12:02:17 PM || Comments || Link || E-Mail|| [624 views] Top|| File under:
Iraq-Jordan
Saddam's lawyer meeting cancelled
SADDAM Hussein's first meeting with a defence lawyer was abruptly cancelled today, apparently because of pressure exerted by US authorities on the special Iraqi tribunal trying him, the chief of the former dictator's legal team said. Ziad al-Khasawneh said in an interview that the Iraqi Bar Association obtained court permission last week for defence team member Khalil al-Duleimi, an Iraqi, to meet with Saddam today. "But the syndicate called the lawyer earlier today to say the meeting has been indefinitely postponed," said al-Khasawneh, who heads the Jordan-based legal team appointed by Saddam's wife Sajida. "The abrupt cancellation indicates that there was a last-minute decision to ban the meeting," he said. "That decision appears to have come from the top, neither from the court nor from the Iraqi government because both have no say in front of Iraq's real ruler, the United States of America. There was obviously an American veto on the meeting."

Officials from the Iraqi Bar Association in Baghdad were not immediately available for comment. An Iraqi Interior Ministry official said he had no information on the purported meeting. US authorities have refused to let the legal team or other lawyers see the Iraqi dictator, who was arrested in December 2003 and is being held in a US-controlled jail. No lawyer was at Saddam's side when he was arraigned July 1 in Baghdad on broad charges that included killing rival politicians over 30 years, gassing Kurds, invading Kuwait in 1990 and suppressing Kurdish and Shiite uprisings in 1991. Saddam's legal team consists of 20 lead lawyers and another 1500 volunteers. The lead lawyers are from countries including the United States, Britain, France, Jordan, Lebanon and Libya. Most of the volunteer lawyers are from Arab countries.
Posted by: tipper || 12/08/2004 10:52:34 AM || Comments || Link || E-Mail|| [255 views] Top|| File under:
Iraq, Jordan warn of Iranian threat to Iraqi elections
The leaders of Iraq and Jordan warned yesterday that Iran is trying to influence the Iraqi elections scheduled for Jan. 30 to create an Islamic government that would dramatically shift the geopolitical balance between Shiite and Sunni Muslims in the Middle East.

Iraqi President Ghazi Yawar charged that Iran is coaching candidates and political parties sympathetic to Tehran and pouring "huge amounts of money" into the campaign to produce a Shiite-dominated government similar to Iran's.

Jordanian King Abdullah said that more than 1 million Iranians have crossed the 910-mile border into Iraq, many to vote in the election -- with the encouragement of the Iranian government. "I'm sure there's a lot of people, a lot of Iranians in there that will be used as part of the polls to influence the outcome," he said in an interview.

The king also charged that Iranians are paying salaries and providing welfare to unemployed Iraqis to build pro-Iranian public sentiment. Some Iranians, he added, have been trained by Iran's Revolutionary Guards and are members of militias that could fuel trouble in Iraq after the election.

"It is in Iran's vested interest to have an Islamic republic of Iraq . . . and therefore the involvement you're getting by the Iranians is to achieve a government that is very pro-Iran," Abdullah said.

If pro-Iran parties or politicians dominate the new Iraqi government, he said, a new "crescent" of dominant Shiite movements or governments stretching from Iran into Iraq, Syria and Lebanon could emerge, alter the traditional balance of power between the two main Islamic sects and pose new challenges to U.S. interests and allies.

"If Iraq goes Islamic republic, then, yes, we've opened ourselves to a whole set of new problems that will not be limited to the borders of Iraq. I'm looking at the glass half-full, and let's hope that's not the case. But strategic planners around the world have got to be aware that is a possibility," Abdullah added.

Abdullah, a prominent Sunni leader, said the creation of a new Shiite crescent would particularly destabilize Gulf countries with Shiite populations. "Even Saudi Arabia is not immune from this. It would be a major problem. And then that would propel the possibility of a Shiite-Sunni conflict even more, as you're taking it out of the borders of Iraq," the king said.

Iran has faced charges in the past of meddling in Iraq, but with the election approaching, Iraqi, U.S. and Arab officials have begun to make specific accusations and issue warnings about the potential impact.

"Unfortunately, time is proving, and the situation is proving, beyond any doubt that Iran has very obvious interference in our business -- a lot of money, a lot of intelligence activities and almost interfering daily in business and many [provincial] governates, especially in the southeast side of Iraq," Yawar said in an interview with Washington Post editors and reporters.

The interim Iraqi president, a Sunni leader from a tribe with Sunnis and Shiites, said Iraq's first democratic government must reject pressure to inject religion into politics. "We cannot have a sectarian or religious government," he said. "We really will not accept a religious state in Iraq. We haven't seen a model that succeeded."

The question of Iraq's political orientation -- secular or religious -- will come to a head when Iraq begins writing a new constitution next spring. Jordan's king said he had started to raise a "red flag" about the dangers of mixing church and state.

Abdullah said the United States had communicated its concern to Iran through third parties, although he predicted a showdown. "There's going to be some sort of clash at one point or another," he said. "We hope it's just a clash of words and politics and not a clash of civilizations or peoples on the ground. We will know a bit better how it will play out after the [Iraqi] election."

In Baghdad, interim Deputy Prime Minister Barham Salih warned neighboring governments that Iraq is losing patience with them for not doing more to stop the insurgency, which undermines the prospects for peaceful elections.

"There is evidence indicating that some groups in some neighboring countries are playing a direct role in the killing of the Iraqi people, and such a thing is not acceptable to us," Salih said. "We have reached a stage in which, if we do not see a real response from those countries, then we are obliged to take a decisive stance."

But after meeting with President Bush on Monday, Yawar and Abdullah said they are committed to pressing fellow Sunnis to drop threats to boycott the elections and move quickly to register candidates.

The Jordanian monarch said sitting out the election would only hurt Sunnis. "My advice to the Sunnis in Iraq, and that I will make public, is to get engaged, get into the system and do the best that you can come January 30," he said. "If you don't and you lose out, then you only have yourselves to blame."

The Iraqi president said there is no point in delaying elections, as Sunni leaders have urged. "Extending the election date will just prolong our agony," he said. He predicted Sunnis will ultimately participate, adding that many of the same leaders agitating against the Jan. 30 date have begun preparing their own campaigns.

Yawar said he is putting together a balanced, "all-Iraqi list" of candidates that would cross sectarian lines, in apparent contrast to the Shiite-dominated candidate slate.

A civil engineer educated at George Washington University, he expressed hope that U.S. troops could begin withdrawing from Iraq by the end of 2005 if Iraqi authorities train enough of their own troops.

"When we have our security forces qualified and capable of taking the job, then we will start seeing the beginning of decreasing forces, and that's in hopefully a year's time," he said. But he would not indicate when he hoped the last U.S. soldiers would leave. Defense Secretary Donald H. Rumsfeld told reporters this week he expected the U.S. military to withdraw within four years.
Posted by: Dan Darling || 12/08/2004 2:07:02 AM || Comments || Link || E-Mail|| [288 views] Top|| File under:
King Abdullah sez US closing in on Zarqawi
Jordanian King Abdullah II said forces in Iraq are "getting close" to capturing terrorist leader Abu Musab al-Zarqawi. "He's slipped through the net once or twice where we got closer to him than he would have liked," Abdullah told CNN's Wolf Blitzer on Tuesday. "The Iraqis, Jordanians and coalition forces are working very hard to track him down -- and we're getting close." The king said he based his assessment on "hard intelligence."

The king said the search is ongoing and al-Zarqawi is a difficult man to track "in very difficult circumstances." Abdullah described al-Zarqawi as constantly on the move. He also said al-Zarqawi is thought to be inside Iraq after fleeing Falluja ahead of the latest U.S.-led assault on the city. "He's under pressure," Abdullah said. Abdullah said there is a link between al-Zarqawi and al Qaeda, but described it as a "loose association."


Wouldn't that be a nice Christmas present? I think I'll go boil some eggnog...

Nothin' sez "Christmas" better'n a steaming hot mug of hard-boiled eggnog and Zarqawi's head on a pike outside Forward Operating Base Delta...

It would look better mounted on the hood of Bush's pickup truck.

Now kids, there's enough there for everyone ...
Posted by: Dan Darling || 12/08/2004 1:42:02 AM || Comments || Link || E-Mail|| [262 views] Top|| File under:
Putin casts doubt on Iraq polls
Russian President Vladimir Putin cast doubt on Tuesday over the viability of holding elections as planned next month in an Iraq under "total occupation". "I cannot imagine how elections can be organized in conditions of total occupation of the country by foreign troops," Putin said as he met Iraqi Prime Minister Iyad Allawi at the Kremlin.

Sort of like the Ukraine, eh?

Allawi was seeking in his talks with Putin to smooth diplomatic relations, following a similar mission to Germany on a European tour of powers that opposed last year's invasion. The premier said Moscow would be given a "leading role" in helping restore Iraq's shattered industries -- a clear signal Baghdad was ready to give Russia access to its lucrative oil industry.

Cheez, you'd think that would be enough to get Vlad to pipe down.

Officials in Moscow said Russia would try to win back oil contracts it signed under Saddam Hussein's regime in exchange for Moscow's promise to write off 90 percent of Iraq's eight billion dollar Soviet-era debt.
Posted by: Steve White || 12/08/2004 12:35:44 AM || Comments || Link || E-Mail|| [258 views] Top|| File under:
Israel-Palestine
Egypt may return ambassador to Israel
CAIRO - Egypt raised the possibility Tuesday of returning an ambassador to Israel soon, according to the official Mena news agency, a move that would signal a revival of full diplomatic ties after a four-year break. "The new spirit in Israeli-Egyptian relations opens the way to a return of the Egyptian ambassador to Tel Aviv," the agency said, quoting "high-level sources".

Cairo recalled its ambassador in November 2000 after it accused Israel of defending itself using excessive force against the Palestinian intifada or uprising which erupted two months earlier.

Ties between Israel and its largest neighbour took a dramatic upswing on Sunday when Egypt released the Israeli Druze Azzam Azzam who had served seven years of a 15-year sentence for spying. Israel in exchange freed six Egyptian students who had been accused of plotting to kidnap and assassinate Israeli soldiers. The new atmosphere was further underlined Monday when officials said Israel, Egypt and the United States were to set up free-trade zones under an agreement to be signed on December 14.

Israel and Egypt have been liaising closely over next year's planned pullout of Israeli troops and settlers from Gaza, with both sides keen to ensure Islamic radicals do not step into any subsequent vacuum in the Palestinian territory. "The return of an Egyptian ambassador could be a precursor for diplomatic representation with countries from North Africa and the Gulf," Israeli Foreign Minister Silvan Shalom said on Monday.
Posted by: Steve White || 12/08/2004 12:33:18 AM || Comments || Link || E-Mail|| [272 views] Top|| File under:
Iraq-Jordan
US documents report further abuse of Iraq prisoners
Members of a US special operations task force punched and abused prisoners in Iraq in front of Defence Intelligence Agency (DIA) agents and then threatened the agents to keep them quiet, a official document has revealed. A letter from the head of the DIA to a senior Pentagon intelligence official, which detailed previously unknown incidents of abuse by US forces on prisoners in Iraq, said the agents also saw detainees with burn marks and bruises. It was written two months after photographs of US soldiers abusing prisoners at Abu Ghraib jail near Baghdad became public, and five months after American commanders in Iraq first learned of the Abu Ghraib abuse.

The Abu Ghraib revelations prompted international outrage and undercut US credibility as it sought to stabilise Iraq amid a bloody insurgency after last year's invasion. The new revelations of abuses elsewhere were included in a June 25 letter from Navy Vice Admiral Lowell Jacoby, director of the DIA, to Stephen Cambone, undersecretary of defence for intelligence. The letter was one of numerous US Government documents released by the American Civil Liberties Union, which obtained them under the Freedom of Information Act. Other documents depict a split between the Defence Department and the FBI over Pentagon use of harsh interrogation methods on prisoners. Vice Admiral Jacoby wrote that two unidentified DIA agents, who worked as interrogators and debriefers at a detention facility in Baghdad, saw task force officers "punch a prisoner in the face to the point the individual needed medical attention". Vice Admiral Jacoby said that "the debriefer was ordered to leave the room". The date of the incident was not stated.
Continued on Page 49
Posted by: God Save The World || 12/08/2004 8:22:47 PM || Comments || Link || E-Mail|| [276 views] Top|| File under:
Who's in the News
95
[untagged]
Bookmark
E-Mail Me
The Classics
The O Club
Rantburg Store
The Bloids
The Never-ending Story
Thugburg
Gulf War I
The Way We Were
Bio
Merry-Go-Blog
Hair Through the Ages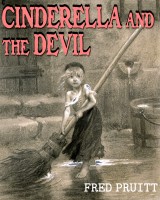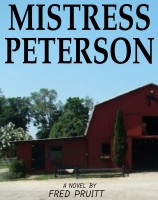 On Sale now!


A multi-volume chronology and reference guide set detailing three years of the Mexican Drug War between 2010 and 2012.

Rantburg.com and borderlandbeat.com correspondent and author Chris Covert presents his first non-fiction work detailing the drug and gang related violence in Mexico.

Chris gives us Mexican press dispatches of drug and gang war violence over three years, presented in a multi volume set intended to chronicle the death, violence and mayhem which has dominated Mexico for six years.
Click here for more information


Meet the Mods
In no particular order...


Steve White
Seafarious
Pappy
lotp
Scooter McGruder
john frum
tu3031
badanov
sherry
ryuge
GolfBravoUSMC
Bright Pebbles
trailing wife
Gloria
Fred
Besoeker
Glenmore
Frank G
3dc
Skidmark
Alaska Paul



Better than the average link...



Rantburg was assembled from recycled algorithms in the United States of America. No trees were destroyed in the production of this weblog. We did hurt some, though. Sorry.
18.207.238.169