Arabia
Brown turbans threaten Soddy journalist
The car of a Hail-based journalist was vandalized yesterday by miscreants who were allegedly angered by his Internet postings. Rabah Al-Quwayi, a reporter for the Arabic daily Okaz, was about to go to work in the morning when he saw that the window of his car had been broken and a note had been left behind. The note said: "In the name of God, the Most Gracious and the Most Merciful: This time it is your car but next time it is you. Return to your religion and forsake heresy. This is the last warning."


Sounds remarkably like a death threat to me...

"I've been receiving threatening SMS messages and verbal attacks for a year now," Al-Quwayi told Arab News over the phone from Hail. "But this is the first time things have turned physical. I tried to track the numbers through the Saudi Telecom Company (STC) but it always turns out that the numbers are registered to expatriates." The reporter was not attacked for anything he had written in Okaz, but rather for his participation in several Internet forums. Al-Quwayi's liberal points of view upset a number of participants in the forums.

The attack on his car took place the day after Al-Quwayi, also a supervisor at one of the prominent Saudi cultural Internet forums, posted an article on the site. His article commented on the case of Muhammad Al-Harbi, a chemistry teacher who was charged and convicted of mocking religion. "I wrote that the only logical explanation for Al-Harbi's case is that he is against terrorism and some religious people seem to support terrorism and so Al-Harbi, by disagreeing with them, is against religion. It is confusing," Al-Quwayi explained.


Al-Harbi was also convicted by a Soddy court, which would make me think it also supports terrorism. So there goes my windshield.

Another threat was made on Al-Quwayi's life last month. The threat was made on the well-known fundamentalist website, Al-Sahat. "They took a sentence that I had written earlier out of context. In a long article I wrote in a discussion of the Holy Qur'an and posted on the Internet, I said that 'nothing should be taken for granted.' The fundamentalists then concluded that I did not believe in the Holy Qur'an and so I should be killed."


That's their usual response when people don't agree with them in every respect, isn't it?

When he saw the damage to his car, Al-Quwayi immediately called the police. He said that they arrived quickly and showed great concern. "They examined the car, took fingerprints and even a DNA expert was there to check," he said. The police explained to Al-Quwayi that the bad handwriting in the note and the spelling mistakes were done on purpose to confuse and disguise.
Posted by: Fred || 11/16/2005 00:00 || Comments || Link || E-Mail|| [254 views] Top|| File under:
Britain
UK to extradite Ahmad to US
Charles Clarke has ordered the extradition of Babar Ahmad to the US to face trial on alleged terrorism offences, the Home Office has said. It said the home secretary had "given full consideration" to representations made on Mr Ahmad's behalf.

Mr Ahmad, 31, a computer expert nasty Islamonazi piece of shit from Tooting, London, is accused of running websites that supported terrorists and urged Muslims to fight a holy war. His family said they would appeal the extradition order in the High Court.

Mr Ahmad is being held in Woodhill Prison, Milton Keynes. On a posting on his website he said: "This decision should only come as a surprise to those who thought that there was still justice for Muslims in Britain.

Yeah right..



"I entrust my affairs to Allah and His Words from the Quran." The Muslim Council of Britain said it was "very disappointed" in the extradition ruling.
I get the impression that Allah's gonna be a great source of consolation over the coming years, pal.

It questioned the fairness of the Extradition Treaty 2003 under which the US government does not have to prove to the UK that there is a prima facie case to answer.


Got to love it.



"If our government has any evidence of wrongdoing on the part of Babar Ahmad then he should be charged in this country and put on trial here," spokesman Inayat Bunglawala said.

Yeah, but the Americans can fry him...



Meanwhile, a spokesman for his family said: "In effect, this sends a message to British Muslims that there is no legal and democratic means to air your concerns."


Yeah right..



"We held protests, wrote letters, lobbied MPs and compiled petitions of over 15,000 signatures...



Yawn..



"If the floodgates for extradition are allowed to be opened, it will be British Muslims that will be targeted - the very people the British government was hoping to win support from in the fight against terrorism."



We will win the fight against terrorism with or without the support of the Muslim community in the UK. However, the Muslim community in the UK has much to lose by supporting men such as this.



In May 2005, a District Court judge ruled Mr Ahmad could be extradited, and the case was sent to the home secretary for final approval. A Home Office spokesman said: "The home secretary has given full consideration to complex representations that have been made on Mr Ahmad's behalf, but is satisfied that the conditions for his extradition have been met.


It's hi-ho and off to Club Gitmo you go..



"It is a matter for Mr Ahmad as to whether he wishes to appeal this decision and the earlier decision of the District Judge that he is extraditable."

The Labour MP for Tooting, Sadiq Khan, told BBC News 24 Mr Ahmad should face any trial in the UK.

Sadiq Khan - almost the same name as one of the 7/7 boomers..



"The allegations are that Babar Ahmad committed these criminal offences whilst in the UK, whilst a British citizen and whilst in London - if that is the case, the obvious question is why can't and why shouldn't he be tried in the UK?"


Cos our cousins be wantin a word..



In claims dating back to 1997, the US government has accused Mr Ahmad of "conspiring to support terrorism", saying he "sought, invited and solicited contributions" via websites and e-mails.

Another Islamo-snuff-fetishist..



The US Department of State has claimed that websites run by Mr Ahmad urged Muslims to use "every means at their disposal" to train for jihad, or holy war.


Such a nice boy...



The websites are said to call for support for terrorist causes in Afghanistan and Chechnya, as well as encouraging the transfer of money and useful equipment via the sites. It is also alleged Mr Ahmad tried to set up a terrorist training camp in Arizona.

Surely you mean a soccer camp...



His lawyers have said Mr Ahmad would be at risk of the death penalty if he was sent to the US and transferred to military jurisdiction.


Yes yes yes!!



The extradition order comes under UK legislation designed to speed up the extradition of suspected terrorists, which came into force in January 2004. The government is fully committed to completing extradition cases relating to terrorist offences as quickly as possible. Under the act there is no requirement for the US authorities to present a prima facie case, although UK authorities must do so in seeking extraditions from the US.

EFL.



Throw the fookin key away..




Posted by: Howard UK || 11/16/2005 06:19 || Comments || Link || E-Mail|| [257 views] Top|| File under:
Europe
Bishop: Turkey is a 'bomb' under the EU
The Roman Catholic Bishop of the Dutch city of Roermond has spoken out against Turkey joining the European Union.

Bishop Frans Wiertz expressed fear that Muslims in the Netherlands often don't accept democratic principles. He made his comments in the Limburg magazine 'Chapeau!' which was published on Wednesday.

"Politicians underestimate the problem of Islam in Europe," Wiertz said. "We are surrendering our own norms and values of mutual esteem and respect. On the other hand, there is barely any or no freedom of religion in Turkey."

"With the coming of a hundred million Turks you are planting a democratic bomb under Europe," the bishop said.

Wiertz went on to say: "In our own country we have dropped the principle of the majority decides. Because we want to put everything and everyone on an equal footing, a small minority has actually got an enormous grip on society. But for very many Muslims - even in this country - the democratic principle is alien to them. They have never learned to accept it".

The bishop said newcomers had to be taught to accept democratic principles. He expressed doubt whether Islamic schools were doing enough to promote this. "We must not be so naive, otherwise the bottom of our society threatens to collapse".

Wiertz said he was worried about the rise of Islamic orthodoxy in Turkey. He said it was very difficult for Roman Catholics to be open about their faith in Turkey, while there was absolutely no religious freedom in most 'Arabic' countries.
Posted by: lotp || 11/16/2005 13:50 || Comments || Link || E-Mail|| [243 views] Top|| File under:
Chirac May Have Had Stroke In September
The French president's appearance Monday night on TV is making waves and not just because of his remarks. In his first major public address after two weeks of riots swept France, Chirac appeared wearing spectacles -- a throwback to his appearance during the 1970s.

The president -- who will be 73 on Nov. 29 -- also appeared tired and old.

In the 1980s, Chirac traded his spectacles for contact lenses, in an effort to look more up-to-date and appeal to a younger electorate. After serving stints as French prime minister and mayor of Paris, Chirac was elected French president in 1995. He was re-elected in 2002.

His popularity has plummeted in recent months. A new IPSOS survey published in Le Point weekly, however, gives Chirac a 39 percent popularity score, up 6 points from October.

In September, Chirac suffered what many analysts describe as a stroke. That, plus a string of other recent political defeats, has prompted many analysts to write off his chances of running for or winning a third term in 2007.


Interesting how they kind of snuck that little tidbit in right near the end.
Posted by: Anonymoose || 11/16/2005 11:21 || Comments || Link || E-Mail|| [251 views] Top|| File under:
Car Torching a Tradition in France
PARIS (AP) - The torching of thousands of cars by restive suburban youths across France in the last few weeks has drawn worldwide attention, but it's a tactic with a long tradition in this country.


Just a quaint local custom, nothing to see here, move along

Whether for revenge, crime or simply for sport, French youths have been setting cars aflame for decades. They torched cars during France's first major bout with suburban violence in the 1980s in tough neighborhoods ringing Lyon.
Gangs over the years have stolen cars to use for other crimes, then burned them, said criminologist Alain Bauer, president of the French National Crime Commission. And in the 1990s, youths in Detroit Strasbourg began torching cars to mark Halloween the New Year. "It was like a fun thing to do," Bauer said. Each year, "they burned 10, 20, 50, then 100. It became a tradition. This tradition spread all over the country."

Setting cars afire has a symbolic impact, Bauer said. "In France, a car is like a jewel," he said. "You use it not only to work but as a representation of your social status."

Same thing here, big difference being if you set fire to some dudes ride, you're asking to git shot.

National police said Wednesday that almost 9,000 vehicles - cars, buses, motorcycles - had been set afire since the Oct. 27 start of the urban unrest that began in a northeast Paris suburb and spread to poor suburbs and towns around France. But between January and the end of October, 30,000 cars had already been torched across the country, National Police Chief Michel Gaudin said in an interview published Tuesday in the daily Le Monde.

The unrest that started Oct. 27 reflects long pent-up frustrations of despairing suburban youths - often the children of Muslim North African immigrants - who face daily discrimination on the job market and elsewhere and are locked out of mainstream French society.

One difference between the unrest in the 1980s and the more recent burnings is that rioters in Lyon positioned the cars between themselves and police to use the vehicles as "weapons" against security forces - "like throwing stones," said Bauer. In addition to crime and sport, car torchings have a "tribal" dimension among suburban gangs. "It's a way to show they own the neighborhood. It's territorial control with tribalization," Bauer said. Cars are accessible and easy to set afire, and the torcher pays a minimal price - if caught at all, said Patrice Ribeiro, national secretary of the Synergie police officers union. Cars "burn well and fast," he added.

Yet another motive - classic but more cynical - is the ambush, said Ribeiro. The car is burned to draw the firemen who are followed by police. "You (then) attack the police," he said. Ribeiro said most of those convicted of car arson simply end up paying fines. "Little by little it has become a sport," he said.
Posted by: Steve || 11/16/2005 09:21 || Comments || Link || E-Mail|| [249 views] Top|| File under:
Danes Vote in Key Local Polls
Hundreds of thousands of Danes and foreigners residing in the country went to the polls on Tuesday, November 15, to elect new municipality councils across the Scandinavian country, with many Muslims voting for pro-immigrants parties.

According to Danish law, immigrants who have spent more than three years in the country are entitled to voting in local and national elections. Danish Muslims are estimated at 180,000 or around 3 per cent of Denmark's 5.4 million. The majority of Muslims in Denmark are residing in the country's capital.

"Me and my wife gave the thumbs-up for the Social Democrats," Baker, a Turkish-Kurdish immigrant, told IslamOnline.net after casting his ballot in Ishoj Kommune, a Copenhagen suburb. "They better serve our interests," added the 45-year-old immigrant who has been living in Denmark for more than 26 years.


Or there's gonna be hell to pay!"

Asked if she has done the same, his hijab-clad wife nodded meekly responded to the affirmative. Baker, who now lives on social aid provided by the government for unemployed immigrants after a back surgery, insisted that Muslims in the immigrants-populated municipality were voting for the SD for political rather than religious reasons.


"I got a bad back. Gimme my check."
Posted by: Fred || 11/16/2005 00:00 || Comments || Link || E-Mail|| [247 views] Top|| File under:
Fifth Column
Sheehan Demands Trial On Protest Charge
Today's posting theme - Attention Whores!

War protester Cindy Sheehan said Wednesday she was demanding a trial for demonstrating without a permit outside the White House.


She doesn't want a trial; she wants a platform.


Sheehan also plans to revive her protest near President Bush's Texas ranch during Thanksgiving week, despite new county ordinances banning roadside camping.


So she can get arrested again.


Sheehan and other anti-war activists arrested with her Sept. 26 in Washington conducted a news conference in front of the federal courthouse Wednesday before heading to a court appearance on the misdemeanor charge.


Fine / slap on wrist.


Sheehan, whose 24-year-old son Casey was killed while serving in Iraq last year, said "2,062 people have been killed as of today in this monstrosity."


"So we should never, ever go to war because people die."


She and more than 300 others were arrested as they gathered near an entrance to the White House grounds. Each carried a board bearing the name of a U.S. soldier killed in Iraq.

The arrests outside the White House concluded a weekend of protests that drew over 100,000 anti-war activists,

really?

and a smaller group of counterprotesters. It was the largest anti-war demonstration since the Vietnam War.


How long has the reporter been waiting to use that line?


Those arrested got $50 tickets and authorities charged them with protesting without a permit. All were released.


Tough call...


In Texas next week, Sheehan and at least a dozen supporters are prepared to be arrested as they return to the makeshift campsite along the road leading to Bush's ranch, where he is expected to spend the holiday.

"It is critical for our democracy that we continue to ask the same questions that Cindy Sheehan asked this summer: What is the noble cause for the war with Iraq, and at what point do we say enough bloodshed has happened?" Hadi Jawad, co-founder of the Crawford Peace House, said Tuesday.


You keep asking the questions because you don't like the answers and you hope it'll change.


Bush defends the decision to go into Iraq in 2003, citing the threat posed by Saddam Hussein. The president says troops will remain in Iraq as long as necessary.

Sheehan was not arrested during her 26-day vigil that coincided with Bush's working vacation at his ranch just outside Crawford.


She will be this time. A real Martyr for The Cause!


But dozens of residents in the rural area complained of noise and traffic congestion as the protesters pitched tents in shallow ditches about 2 1/2 miles away from the ranch. Some traffic was from counter protests of hundreds of Bush supporters who said Sheehan's group was hurting troop morale.


Dump manure in the ditches this time.


A month later, McLennan County commissioners approved the new ordinances, which prohibit parking on parts of 14 roads near the ranch _ roughly a 5-mile radius _ and prohibit camping in any county ditch. The laws also ban portable toilets in ditches.


Too bad they can't move Crawford to, say, Minnesota, for this event. You'd be able to count the protestors on one hand.
Posted by: Raj || 11/16/2005 10:10 || Comments || Link || E-Mail|| [237 views] Top|| File under:
Home Front: Politix
Pincus: Woodward 'Asked Me to Keep Him Out' of Plame Reporting
NEW YORK Walter Pincus, the longtime Washington Post reporter and one of several journalists who testified in the Valerie Plame case, said he believed as far back as 2003 that Bob Woodward had some involvement in the case but he did not pursue the information because Woodward asked him not to. "He asked me to keep him out of the reporting and I agreed to do that," Pincus said today. His comments followed a Post story today about Woodward's testimony on Monday before special prosecutor Patrick Fitzgerald, in which Woodward reportedly disclosed that a senior White House official told him about Plame's identity as a CIA operative a month before her identity was disclosed publicly.

In today's Post story, by reporters Jim VandeHei and Carol Leonnig, Woodward is quoted as saying he told Pincus that he knew about Plame's true identity as a CIA operative in 2003. Pincus said, in the same story, that he did not recall Woodward telling him that, but believed he might have confused the conversation with one they had in October 2003 after Pincus wrote a story about being called to testify.
"In October, I think he did come by after I had written about being called and said I wasn't the only one who would be called," Pincus said, adding that he believed Woodward was talking about himself, but did not press him on it. "Bob and I have an odd relationship because he is doing books and I am writing about the same subject."

Pincus said he did not believe Woodward had purposely lied about their conversation, saying, "I think he thought he told me something."

cough Scooter Libby cough

Pincus declined to comment on the other revelation in today's story, namely that Woodward had waited until last month before revealing his conversation with the White House official to Executive Editor Leonard Downie Jr. "I don't talk about what other people do, other reporters," he said. "Everybody does in this business what they think is the right thing to do." Pincus also declined to comment on what reaction there has been in the Post newsroom to Woodward's testimony. "I'm not listening," he said. Woodward did not return calls seeking comment.

Pincus gave his deposition to Fitzgerald in September 2004, in which he spoke about a conversation with a source related to the Plame case, but has never disclosed the identity of the source. When asked if Woodward's unusual arrangement with the paper, in which he often withholds information and source identities for use in his books, is a problem for the Post, Pincus defended Woodward and said the situation is often a help.

He cited as an example a story Pincus wrote in 2003 just before the U.S. invasion of Iraq, which doubted the existence of weapons of mass destruction. "Bob helped to get it in the paper," Pincus said. "He had been hearing the same thing and actually wrote a couple of paragraphs that I adapted into the story."
Posted by: Steve || 11/16/2005 15:17 || Comments || Link || E-Mail|| [257 views] Top|| File under:
Bill Clinton - Iraq Invasion Was A Big Mistake
And now for more from the original Monday Morning Quarterback / Attention Whore...



The United States made a "big mistake" when it invaded Iraq, former President Bill Clinton said Wednesday, citing the lack of planning for what would happen after dictator Saddam Hussein was overthrown.

"Saddam is gone. It's a good thing, but I don't agree with what was done, " Clinton told students at the American University of Dubai.


So getting rid of Saddam is a good thing, but it was bad that we did it? And this guy was president for eight years with that kind of logic circuit?


"It was a big mistake. The American government made several errors ... one of which is how easy it would be to get rid of Saddam and how hard it would be to unite the country."


Um, Bill, for the record, it did turn out to be fairly easy to defeat the Iraqi Army and Saddam would've been found earlier if he wasn't hiding in a freakin' hole in the ground. Also, I don't recall anything by the Bush administration saying that unifying the country was a primary goal.


Clinton did however say that the United States had done some good things in Iraq: the removal of Saddam, the ratification of a new constitution, and the holding of parliamentary elections.


All ego, no class, and no clue...
Posted by: Raj || 11/16/2005 09:59 || Comments || Link || E-Mail|| [404 views] Top|| File under:
Woodward Was Told of Plame More Than Two Years Ago
Sorry but I'm speechless. If someone else wants to provide the snark. My bucket of water was cold.


Washington Post Assistant Managing Editor Bob Woodward testified under oath Monday in the CIA leak case that a senior administration official told him about CIA operative Valerie Plame and her position at the agency nearly a month before her identity was disclosed. In a more than two-hour deposition, Woodward told Special Counsel Patrick J. Fitzgerald that the official casually told him in mid-June 2003 that Plame worked as a CIA analyst on weapons of mass destruction, and that he did not believe the information to be classified or sensitive, according to a statement Woodward released yesterday.

Fitzgerald interviewed Woodward about the previously undisclosed conversation after the official alerted the prosecutor to it on Nov. 3 -- one week after Vice President Cheney's chief of staff, I. Lewis "Scooter" Libby, was indicted in the investigation.

Citing a confidentiality agreement in which the source freed Woodward to testify but would not allow him to discuss their conversations publicly, Woodward and Post editors refused to disclose the official's name or provide crucial details about the testimony. Woodward did not share the information with Washington Post Executive Editor Leonard Downie Jr. until last month, and the only Post reporter whom Woodward said he remembers telling in the summer of 2003 does not recall the conversation taking place.

Woodward said he also testified that he met with Libby on June 27, 2003, and discussed Iraq policy as part of his research for a book on President Bush's march to war. He said he does not believe Libby said anything about Plame. He also told Fitzgerald that it is possible he asked Libby about Plame or her husband, former ambassador Joseph C. Wilson IV. He based that testimony on an 18-page list of questions he planned to ask Libby in an interview that included the phrases "yellowcake" and "Joe Wilson's wife." Woodward said in his statement, however, that "I had no recollection" of mentioning the pair to Libby. He also said that his original government source did not mention Plame by name, referring to her only as "Wilson's wife."
Woodward's testimony appears to change key elements in the chronology Fitzgerald laid out in his investigation and announced when indicting Libby three weeks ago. It would make the unnamed official -- not Libby -- the first government employee to disclose Plame's CIA employment to a reporter. It would also make Woodward, who has been publicly critical of the investigation, the first reporter known to have learned about Plame from a government source.

The testimony, however, does not appear to shed new light on whether Libby is guilty of lying and obstructing justice in the nearly two-year-old probe or provide new insight into the role of senior Bush adviser Karl Rove, who remains under investigation. Mark Corallo, a spokesman for Rove, said that Rove is not the unnamed official who told Woodward about Plame and that he did not discuss Plame with Woodward.

William Jeffress Jr., one of Libby's lawyers, said yesterday that Woodward's testimony undermines Fitzgerald's public claims about his client and raises questions about what else the prosecutor may not know. Libby has said he learned Plame's identity from NBC journalist Tim Russert. "If what Woodward says is so, will Mr. Fitzgerald now say he was wrong to say on TV that Scooter Libby was the first official to give this information to a reporter?" Jeffress said last night. "The second question I would have is: Why did Mr. Fitzgerald indict Mr. Libby before fully investigating what other reporters knew about Wilson's wife?"

Fitzgerald has spent nearly two years investigating whether senior Bush administration officials illegally leaked classified information -- Plame's identity as a CIA operative -- to reporters to discredit allegations made by Wilson. Plame's name was revealed in a July 14, 2003, column by Robert D. Novak, eight days after Wilson publicly accused the administration of twisting intelligence to justify the Iraq war. Fitzgerald's spokesman, Randall Samborn, declined to comment yesterday.

Woodward is a Pulitzer Prize-winning investigative reporter and author best known for exposing the Watergate scandal and keeping secret for 30 years the identity of his government source "Deep Throat." "It was the first time in 35 years as a reporter that I have been asked to provide information to a grand jury," he said in the statement.

Downie said The Post waited until late yesterday to disclose Woodward's deposition in the case in hopes of persuading his sources to allow him to speak publicly. Woodward declined to elaborate on the statement he released to The Post late yesterday afternoon and publicly last night. He would not answer any questions, including those not governed by his confidentiality agreement with sources. According to his statement, Woodward also testified about a third unnamed source. He told Fitzgerald that he does not recall discussing Plame with this person when they spoke on June 20, 2003.

It is unclear what prompted Woodward's original unnamed source to alert Fitzgerald to the mid-June 2003 mention of Plame to Woodward. Once he did, Fitzgerald sought Woodward's testimony, and three officials released him to testify about conversations he had with them. Downie, Woodward and a Post lawyer declined to discuss why the official may have stepped forward this month. Downie defended the newspaper's decision not to release certain details about what triggered Woodward's deposition because "we can't do anything in any way to unravel the confidentiality agreements our reporters make."

Woodward never mentioned this contact -- which was at the center of a criminal investigation and a high-stakes First Amendment legal battle between the prosecutor and two news organizations -- to his supervisors until last month. Downie said in an interview yesterday that Woodward told him about the contact to alert him to a possible story. He declined to say whether he was upset that Woodward withheld the information from him. Downie said he could not explain why Woodward provided a tip about Wilson's wife to Walter Pincus, a Post reporter writing about the subject, but did not pursue the matter when the CIA leak investigation began. He said Woodward has often worked under ground rules while doing research for his books that prevent him from naming sources or even using the information they provide until much later.

Woodward's statement said he testified: "I told Walter Pincus, a reporter at The Post, without naming my source, that I understood Wilson's wife worked at the CIA as a WMD analyst." Pincus said he does not recall Woodward telling him that. In an interview, Pincus said he cannot imagine he would have forgotten such a conversation around the same time he was writing about Wilson. "Are you kidding?" Pincus said. "I certainly would have remembered that."

Pincus said Woodward may be confused about the timing and the exact nature of the conversation. He said he remembers Woodward making a vague mention to him in October 2003. That month, Pincus had written a story explaining how an administration source had contacted him about Wilson. He recalled Woodward telling him that Pincus was not the only person who had been contacted.

Woodward, who is preparing a third book on the Bush administration, has called Fitzgerald "a junkyard-dog prosecutor" who turns over every rock looking for evidence. The night before Fitzgerald announced Libby's indictment, Woodward said he did not see evidence of criminal intent or of a substantial crime behind the leak. "When the story comes out, I'm quite confident we're going to find out that it started kind of as gossip, as chatter," he told CNN's Larry King.

Much of the case against Libby involves reporters memories of what was said when several years ago. Should be fun when his lawyers get them on the stand.

Woodward also said in interviews this summer and fall that the damage done by Plame's name being revealed in the media was "quite minimal."
"When I think all of the facts come out in this case, it's going to be laughable because the consequences are not that great," he told National Public Radio this summer.
Posted by: danking70 || 11/16/2005 01:10 || Comments || Link || E-Mail|| [240 views] Top|| File under:
Home Front: WoT
US Senate defeats Iraq timetable bid
The Republican-controlled Senate has defeated a Democratic effort to pressure President George W Bush to outline a timetable for a phased withdrawal of US troops from Iraq. It then overwhelmingly endorsed a weaker statement of US policy in Iraq. By 58-40, senators on Tuesday rejected a Democratic plan that the minority party's leadership advanced in the wake of declining public support for a conflict that has claimed more than 2000 US lives and cost more than $200 billion.

The non-binding measure called for Bush to outline a plan for gradually withdrawing US troops from Iraq. Republicans countered with their own non-binding alternative. It urged that 2006 "should be a period of significant transition to full Iraqi sovereignty", with Iraqi forces taking the lead in providing security, a step Republicans said would create the conditions for the phased redeployment of US forces.
Posted by: Fred || 11/16/2005 00:00 || Comments || Link || E-Mail|| [247 views] Top|| File under:
International-UN-NGOs
U.S. Fights to Keep Control Of Global Internet Oversight
WSJ (subscription req'd)



Stop those greedy, control freak bastards!


Several Nations at Summit Argued for Power Change;
All Eggs in Icann's Basket

The U.S. fought back complaints by a host of nations at a global summit here and retained oversight of the technical underpinnings of the Internet.

At the same time, the U.S. agreed to create a forum to discuss an array of Internet policy issues. The first such forum will be held in Greece during the first half of next year, U.S. officials say.

But even with that agreement, "There is no change in the status quo" regarding the governing of the Internet, David Gross, a member of the U.S. delegation attending the summit, said last night.

Countries including China, Iran, Brazil, Saudi Arabia and Russia lobbied at the first-ever global summit on the Internet, hosted by the United Nations' International Telecommunication Union, for changes to the current arrangement, which gives the Commerce Department sole oversight of determining the technical foundation for how Internet users communicate with one another. Among other matters, the U.S. oversees the creation of domain names and Internet addresses.

With more than a billion people using the Internet, a coalition has emerged around the notion it is unfair and undemocratic for "one country to control the Internet," said Yoshio Utsumi, secretary general of the ITU. Countries like China have been pushing for creation of a U.N.-monitored body to oversee the Internet.

"The Internet is becoming a critical element of our lives," added Abdullah Al-Darrab, the chief negotiator for Saudi Arabia, in an interview. "What's needed are clear policies, and setting them is the right of every government, not just one."

Critics of U.S. domination of the Internet were placated somewhat by the agreement on the creation of the forum open to governments, nongovernmental organizations and the private sector. Still, criticism of the U.S. grip on Internet plumbing is unlikely to dissipate.

U.S. negotiators said opening the process to intergovernmental oversight risks burdening the Internet with bureaucracy and stifling its innovative nature.

Companies "want to make sure they don't have to hire more international lawyers than engineers," said Michael Gallagher, assistant secretary of commerce and a member of the U.S. delegation.

The body that determines domain names, such as .com, .net and .info, is a private California-based nonprofit organization called the Internet Corporation for Assigned Names and Numbers. The Commerce Department, through a memorandum of understanding, has retained oversight of Icann since its inception in 1998.

Other countries had believed the U.S. would sever its ties to Icann, making the body independent. But in June Commerce officials released a statement indicating the U.S. wasn't prepared to give up its role any time soon.

The U.S. and officials from countries that mostly agree with its position, including Canada, New Zealand and Australia, worried such a body would be an interim step toward the creation of a formal body with oversight of Icann. A Saudi official acknowledged that their ultimate aim was to replace the U.S. oversight position with an intergovernmental body, though the day-to-day operations of the Internet would remain with Icann.

Paul Twomey, the chief executive officer of Icann and an Australian, has described the intensifying global tussle over the Internet as one between politics and technical engineering. "We have to pick our way through that very carefully so we don't do any real damage to the Internet," he said in a recent interview.
Posted by: Captain America || 11/16/2005 01:00 || Comments || Link || E-Mail|| [250 views] Top|| File under:
US Given Ultimatum on Guantanamo Inspection
The United Nations on Tuesday, November 15, gave the United States Thursday as an ultimatum to respond to a request for human rights inspectors' free access to the X-Ray detention camp in Cuba. "The United States has until Thursday (November 17) to confirm it will allow United Nations inspectors open access to detainees at the Guantanamo Bay prison camp in Cuba," the UN Special Rapporteur on Torture, Manfred Nowak, told Agence France Presse (AFP).

Earlier, the UN team welcomed a US invitation to inspect the infamous prison, but asked for free access and personal interviews with the detainees. "We cannot accept the exclusion of private interviews with detainees as this would not only contravene the Terms of Reference for Fact-finding missions by Special Procedures but also undermine the purpose of an objective and fair assessment of the situation of detainees held at the Guantanamo Bay," the UN investigators told the US administration in a joint statement.

Nowak said the absence of a conclusive answer by midnight on Thursday will be taken as a refusal. "The situation is very clear: if the United States does not accept our conditions, we will not go," Nowak warned.
Posted by: Fred || 11/16/2005 00:00 || Comments || Link || E-Mail|| [314 views] Top|| File under:
Iraq
U.S. forces upgrade Iraqi training
Ten days has been added to Iraqi basic training at the hands of U.S. instructors. The 14-day program has been expanded to 24 days, and a second group of Iraqi soldiers has begun the new 24-day cycle.

"It started off as a two-week program," said Staff Sgt. Michael J. Munoz of the 80th Division, who serves as the operation's noncommissioned officer at the academy. During the 24 days of training, Munoz said the recruits now learn drill and ceremony, weapons marksmanship, squad-level movement techniques, room-clearing procedures and how to operate traffic-control points.

Instructors are able to go into greater detail when teaching the individual skills because they have more time with the new soldiers than they did during the 14-day cycles, Munoz told the Army News Service.

At the academy, recruits are taught hand-and-arm signals. All the instruction is in Arabic. Iraqi noncommissioned officers teach the course, ANS reported Tuesday.

"We're at a phase now where we mainly just advise the Iraqi instructors," said Sgt. 1st Class Naymon Mack. "Two years ago, we started off with Americans giving all the training. American drill instructors did all the training through interpreters."


This means several things. First, that the intense pressure to build their army quickly has lessened after achieving 2/3rds authorized levels. Second, that there is much less "field training" available against real enemies, so it has to be taught in a rear area environment. Third, is that they are now specializing recruits earlier, based on predicted requirements.
Posted by: Anonymoose || 11/16/2005 11:29 || Comments || Link || E-Mail|| [246 views] Top|| File under:
Israel-Palestine-Jordan
Jordanian Suicide Bomber Only Got Married To Be Allowed Out In Public
excerpted from much longer NYT article, but addresses the utter moral bankruptcy of their "religion" -- that is, that this b*tch's religion says she can't go out in public as a single woman, but it also says she's supposed to kill as many innocents as possible.

Anyway, if I looked like her, I'd blow myself up too.

The king [Abdullah] said the woman would be a valuable source of information on the Iraqi terror group she had joined. He derisively noted that she had married the man who accompanied her on her suicide mission only shortly before the attack. As religious people, the man could not accompany her unless they were married, the king said, emphasizing the irony that they wanted to kill people but were worried about propriety.

"This was what they call a marriage of convenience because they had their ethics and if a woman was to go over and kill innocent people she has to be accompanied by a man," King Abdullah said, stressing the irony.

Posted by: PlanetDan || 11/16/2005 14:50 || Comments || Link || E-Mail|| [314 views] Top|| File under:
Support for al-Qaeda plunges in Jordan
Almost two thirds of Jordanians have changed their views of al Qaeda for the worse following suicide bombings against Amman hotels that killed more than 50 people last week, a poll said on Wednesday.

The poll of 1,014 people published by independent Al Ghad newspaper also said 87.1 percent of respondents considered al Qaeda a "terrorist organisation" and that 86.4 percent said the group's attacks did not represent Islam.

The poll by survey firm Ipsos did not provide a comparative figure, but in the past surveys had showed that al Qaeda enjoyed high approval ratings in Jordan.

Iraqi suicide bombers belonging to al Qaeda in Iraq -- led by Jordanian militant Abu Musab al-Zarqawi -- killed themselves and 54 other people in three near-simultaneous attacks in Amman luxury hotels on Nov. 9 in one of Jordan's worst attacks.

The majority of the dead were Jordanians at wedding parties.

The attacks have sparked outrage in Jordan, which had previously been spared al Qaeda-linked attacks that have hit other countries.

Asked if last week's attacks had changed their view of al Qaeda, 64 percent of respondents said it had changed for the worse while 2.1 percent said it had changed for the better. 31.9 percent said they had not changed their views.

Jordan's King Abdullah on Tuesday night dismissed 11 of his advisers, including the national security adviser, in a reshuffle officials said had been expected for several months but that were hastened by the suicide blasts.

The government has announced plans to draft new anti-terrorism laws in a country where the Western-trained security forces already enjoy wide powers.

The margin of error of the poll, conducted by phone Nov. 13 and Nov. 14, was 3.2 percent, it said.
Posted by: Dan Darling || 11/16/2005 10:06 || Comments || Link || E-Mail|| [242 views] Top|| File under:
Jordan: King, Queen meet with families of terror victims
Their Majesties King Abdullah and Queen Rania on Tuesday met with the families of the victims of the November 9 terrorist attacks on three Amman hotels. At a Royal Court meeting, King Abdullah told the families of the victims that the courage, unity and solidarity Jordanians showed sent a strong message to the terrorists that they have no place in the Kingdom. "The pain you felt for the loss of your beloved ones, who were killed for no crime they committed, was shared by all Jordanians, regardless of their origins or religions," the King said.

Jordan to introduce new anti-terror legislation
Interior Minister Awni Yarvas announced Tuesday the government is drafting a new anti-terrorism bill as part of "protective measures" to ensure the Kingdom prevents further attacks similar to the 11/9 bombings of three Amman hotels. The new bill, to be given urgent status on Parliament's agenda when the 110-member Lower House reconvenes on Dec. 1, will set harsh punishments for anyone who condones or supports acts of terror. It will also grant authorities the power to hold any terror suspect for questioning indefinitely, and to issue penalties to those who seek to endanger the lives and properties of citizens, whether inside or outside the country.


They're carrying this numerology thing too far. First 9-11, then 3-11, now 11-9...
Posted by: Fred || 11/16/2005 00:00 || Comments || Link || E-Mail|| [255 views] Top|| File under:
Science & Technology
Missile defense a 'growing business'
The commander of the U.S. Pacific Fleet yesterday said countries are doing more to build ballistic missile-defense systems amid greater awareness of the threat from the long-range projectiles.

Adm. Gary Roughead told a conference of about 700 engineers on Kaua'i that the danger from a "significant weapon" would be removed if the ballistic missile threat were overcome.

"Ballistic missile defense is a growing business as far as the numbers and capability out there," Roughead said in remarks transcribed by the fleet public affairs office. "The North Korean missile development program is something that not only we watch closely, but some of the regional nations out there are involved."

He added that "Japan, in particular, is very mindful and very aware of what threat that poses."

Tokyo's interest in missile defense systems grew after North Korea test-fired a missile over northern Japan in 1998.

Roughead spoke before an annual conference of the Directed Energy Professional Society. The group is mostly made up of engineers who develop the high-energy laser and high-powered microwave technology used to defend against ballistic missiles...

...Society members gathered on Kaua'i, the site of a major missile defense testing facility, for the first time this year...


Kaua'i is an amazing and beautiful place.



Posted by: Anonymoose || 11/16/2005 13:31 || Comments || Link || E-Mail|| [242 views] Top|| File under:
Syria-Lebanon-Iran
Palestinian groups source of new Lebanon tension
Paleos continue to win friends and influence people by being murderous sociopaths. Actually, I think the Lebanese tired of the Paleo seething years ago, but fear of their Syrian puppetmasters kept their eyes averted and their lips sealed. This article has some interesting info in it.
SULTAN YACOUB, Lebanon -- Three gunmen pop up behind some rocks near Lebanon's rugged border with Syria. "Go back. This area is off limits," one bellows down the hillside, which conceals a network of tunnels used by a pro-Syrian Palestinian faction to shelter weapons and fighters. A roadside bomb made from an artillery shell and connected to a wire peeks out of a small ditch near the entrance to the base controlled by the Popular Front for the Liberation of Palestine-General Command (PFLP-GC), ready to repel any attack. Hidden in remote valleys or perched on strategic hills, guerrilla positions run by Damascus-based Palestinian groups dot Lebanon's frontier with Syria, among the last remnants of its military and political domination of its smaller neighbor.

Lebanese have long turned a blind eye to these posts, but they have been in the spotlight since a U.N. resolution last year demanded foreign troops withdraw from Lebanon and militias -- a reference to Palestinian factions and Hizbollah -- disarm. The Palestinian outposts remain, arousing fears among many Lebanese that Damascus could use Palestinian guerrillas, who played a key role in the 1975-1990 civil war, to destabilize a country already shaken by a series of bombings this year.

U.N. envoy Terje Roed-Larsen said in a report last month that arms were being taken across the border to Palestinians in Lebanon.

This has added to the stand-off between the government, which demands they give up arms outside Lebanon's 12 refugee camps, and the Syrian-backed guerrillas who arrived over 35 years ago. Bracing against the breeze outside a concrete shack that passes for a hilltop base, a guerrilla from the pro-Syrian Fatah Uprising digs his hands into the pockets of an ill-fitting green uniform and explains why the group wants to keep its guns. "We maintain these military positions to defend against Israel and we will stay here until we are allowed to return to our homes in Palestine," he said. "But our guns will never point at the Lebanese Army. We point them only at Israel."

While both sides have played down the likelihood of a showdown, saying they are seeking talks, not conflict, over Palestinian arms, nerves are strained and tensions running high. Elite Lebanese Army units in armored vehicles have encircled the PFLP-GC bunker at Sultan Yacoub and deployed in force along other parts of the eastern frontier where a civilian army surveyor was shot dead by suspected Palestinian guerrillas last month. Fatah Uprising, which runs some small outposts nearby, denies killing the man, as do the grizzled fighters themselves. The army has sealed several eastern valleys that lead to Syria after increasing reports that Palestinian militants were acting as a conduit for arms smuggled across dirt tracks that criss-cross the area. The troops are on alert. "This fuss is part of U.S. and Israeli pressure against us. Let us return to Palestine and we will leave these posts," one PFLP-GC official said.

Fatah Uprising has already vacated a few tiny posts that are difficult to defend, according to one of the fighters who left. Closing the larger bases held by the PFLP-GC could be more of a challenge, especially as Palestinian factions are themselves split over what to do about weapons outside the refugee camps. Those closer to the Palestinian Authority and in control of most of the camps have been flexible. Syrian-backed militants who wield most muscle outside the camps see things differently. Led by Ahmad Jibril, the PFLP-GC won notoriety with an attack in 1987 in which fighters hang-glided into Israel, killing six soldiers and helping spark the first Palestinian intifada, or uprising. It also runs the large Naameh bunker south of Beirut, which has been the target of several Israeli air raids, including one since Israel ended a 22-year occupation of south Lebanon in 2000.

With pressure mounting on Syria, the stand-off over Palestinian arms is sure to stay on the international agenda. The United States is seeking a new U.N. resolution against Syria, based on Roed-Larsen's accusations. About 390,000 Palestinian refugees are registered in Lebanon's 12 camps, set up when Israel was created in 1948 and run by Palestinian fighters armed mainly with assault rifles, grenade launchers and rockets. Lebanese authorities have no presence or say inside the camps. Residents of the Lebanese border village of Qusaya say the PFLP-GC is expanding its bunker in the hills above their village, but there was no way to check as the guerrillas who run will not let visitors in. "There were about 10 of them before but they must be 100 now. They have been bolstering the post since the Syrians left," said one resident, speaking on condition of anonymity.

"They have everything up there; rockets, anti-aircraft guns, artillery, but they don't come to the village or bother anyone."

The Palestinians say that if anyone is nervous, it is they. Clutching his AK-47 rifle, a fighter in trademark PFLP-GC maroon fatigues, said he did not want history to repeat itself. "We carry arms to protect our people in the camps. The Sabra and Shatila massacres are still fresh in our minds," he said, referring to the 1982 slaughter by pro-Israeli Lebanese militia of hundreds of Palestinians in the Beirut camps. "Who will guarantee us the massacres won't happen again?"
Posted by: Seafarious || 11/16/2005 00:00 || Comments || Link || E-Mail|| [261 views] Top|| File under:
Nasrallah meets his owners Iran's FM in Syria
Meeting places hizbullah's loyalty under scrutiny
The loyalty of Hizbullah and the Lebanese Shiite community is again under scrutiny following unconfirmed reports of the party's secretary general, Sayyed Hassan Nasrallah, meeting secretly with Iran's Foreign Minister in Damascus. Al-Hayat newspaper's correspondent in Damascus, Ibrahim Hammidi, told LBCI's Naharkhom Saed talk show: "The meeting came in the midst of rising tensions between Damascus and the United Nations on the one hand, and the Lebanese government and Premier Fouad Siniora on the other."


So Hassan, naturally, wanted to know what his opinion was...

Hammidi, though, believed it was not the first time Nasrallah had met with visiting Iranian officials. "On almost every occasion when an Iranian top official has visited Syria, Nasrallah has met with them," he told LBCI on Tuesday.


You weren't supposed to notice. It's a secret. He usually wears a domino mask when he goes...

However, observers are paying particular attention to the rumors of such a visit amid mounting tensions between Lebanon and Syria. And once more local critics are demanding that the Shiites decide whether they are "with Lebanon or Syria" in the ongoing row between the neighboring countries.


They're with Iran. Iran actually owns Syria, so you can fill in the rest...

On condition of anonymity, one Hizbullah official told The Daily Star "under the circumstances it would be a natural event in case [the meeting] had actually happened," but refused to consider the meeting as being directed "in any way" against the Lebanese government.
"Regionally, the issues are not categorized within the local disagreement between Hizbullah and the government," the official added, pointing out "the meeting [between Nasrallah and the Iranian minister] would have been necessitated by Israeli Prime Minister Ariel Sharon's meeting with U.S. Secretary of State Condoleezza Rice to discuss the future of the whole region, including the future of Hizbullah, Syria and Iran."


"So, you see, it was really the Zionists' fault."
Posted by: Fred || 11/16/2005 00:00 || Comments || Link || E-Mail|| [235 views] Top|| File under:
Lebanese parties slam calls for dissent by Syria's Tishrin
Lebanese parties rejected on Tuesday Syria's interference in Lebanon's internal affairs, after Syria's state-run Tishrin daily called on the Lebanese to hold a mass demonstration in Beirut to overthrow Premier Fouad Siniora's Cabinet.


That's nearly as subtle as a sledge hammer. I wonder what time the buses load in Damascus?

The call for massive protests came after Syrian President Bashar Assad described Siniora as "the slave of slaves" in a fiery speech against the mounting international pressure on his regime last Thursday. Tensions rose last week between Siniora and Hizbullah leaders who demanded the prime minister announce a firm position on Security Council Resolution 1559.


The Hezbollah proxies are a lot more discrete than fergawdsake calling for street demonstrations in the party newspaper.

The government is also under pressure to reduce the cost of diesel fuel, which is currently set at LL16,000 per tank. On Friday dozens of Bekaa residents demonstrated to demand the government lower the cost to LL12,000 per 20 liters.


"How many dozens?"
"More than one dozen."

Siniora had met on Monday with North Bekaa MPs and heads of municipalities in an attempt to contain the socio-economic crisis before it develops into a political one, according to sources close to the premier. Although no Lebanese party has yet to call for demonstrations against Siniora's Cabinet, the premier's efforts to contain the crisis seemed to be ineffective after the Syrian call for revolt under the slogan of "Coldness and Hunger = Revolution."


They already had a revolution, Pencil Neck...

Tishrin said: "Participants in the Bekaa protests said a mass demonstration will be held next Thursday during Cabinet's weekly session to ask Siniora's Cabinet to resign."


"How many people you expecting?"
"Dozens!"

It added: "The Bekaa residents' protests on Friday had a political nature and these protests are likely, according to Lebanese sources, to be transported to Akkar, the South and North Bekaa." The newspaper continued: "Press reports emerged lately that many Lebanese MPs and politicians are participating in this 'orange' protest to demonstrate against the hard living conditions add the high costs of diesel fuel. The slogans of the protesters will be Coldness and Hunger = Revolution."


Just like Tishrin suggests? Ain't that a coincidence...

The Free Patriotic Movement denied on Tuesday any connection to the call for demonstrations described by Tishrin as the "orange demonstration," the color adopted by the movement. In a statement, the FPM said that although its leadership is "opposed to the government's policies, especially its deficiency in solving the socio-economic crisis, it will not participate in any move that may destabilize the internal situation or harm Lebanon's sovereignty."

Posted by: Fred || 11/16/2005 00:00 || Comments || Link || E-Mail|| [255 views] Top|| File under:
Judge refuses to release Hamdan, Azar
Chief Lebanese Investigating Magistrate Elias Eid refused on Tuesday to release two former security chiefs awaiting trial for their possible role in the assassination of former Premier Rafik Hariri. Naji Boustani, the defense attorney of both Mustapha Hamdan and Raymond Azar, filed a motion on Saturday for his clients' release on grounds they were being detained on "suspicions and not hard evidence."


Sounds like a routine motion, routinely rejected...

Hamdan is the former head of the Presidential Guards, while Azar formerly ran the country's Military Intelligence department. The two officials were officially charged on September 3, along with two other former generals, with "murder, attempted murder and carrying out a terrorist act."


I think there'd have been a fair amount of hell to pay had they been sprung. Time enough for the lawyers to muddy the waters...

Eid also refused to release Mahmoud Abdel-Al, a senior official in the Islamic Al-Ahbash organization. Lead UN investigator Detlev Mehlis linked Abdel-Al to suspicious phone calls made shortly before and after Hariri's murder. Mehlis is due to arrive in Beirut by Wednesday night after a short vacation in Berlin.
Posted by: Fred || 11/16/2005 00:00 || Comments || Link || E-Mail|| [251 views] Top|| File under:
Iran warns IAEA ahead of key meeting
Iran's top nuclear negotiator issued a blunt warning to the UN atomic watchdog on Tuesday, saying more pressure on the Tehran over its controversial nuclear activities would have "consequences." The International Atomic Energy Agency (IAEA) is to meet from November 24, with Iran running the risk of being sent to the UN Security Council amid suspicions it is using a nuclear energy drive as a cover for weapons development. But Ali Larijani, quoted by the ISNA news agency, said a Security Council referral "would have consequences on Iran's cooperation, and would not be good for Iran's cooperation."

"If they put too much pressure on Iran, Iran will be forced to work differently," he said in the latest of a string of warnings to the IAEA and its 35-nation board of governors. Iran, which maintains it only wants to make electricity, has already threatened that if its case is sent to New York it would limit access to IAEA inspectors and abandon a freeze on uranium enrichment. Enrichment is a process used to make reactor fuel, but it can also be diverted to make the core of a nuclear bomb. Larijani also said that if the IAEA "bases its work on legal and technical considerations," the next report by agency director Mohammad Al Baradei "will be positive" for Tehran.
Posted by: Fred || 11/16/2005 00:00 || Comments || Link || E-Mail|| [232 views] Top|| File under:
Afghanistan-Pak-India
Bihar Govt Suspends Jehanabad Police Chief
Bihar Governor Buta Singh yesterday suspended the district Police Chief, Superintendent Sunil Kumar Singh, for the delay in action taken by the Jehanabad Police administration and dereliction of duty. The SP was suspended because he failed to act after getting a tip of a possible attack. "The district police had the prior information of the naxals' plan but they failed to take action on time," Bihar governor said.

Bihar Home Secretary H.C. Sirohi said B.S. Meena, the police chief of Rohtas district, will be the new SP of Jehanabad. Sirohi said IG (Operations) R.R. Verma had at 3 p.m.(IST) on Sunday informed IG (central zone) A.S. Nimbran and SP Jehanabad about a possible attack by the extremists. But it seems that no action was taken, he said. Meanwhile, upset with the Bihar administration for failing to repulse the Maoist attack in Jehanabad, the Union Home Ministry asked the state to inquire why intelligence warning of an attack was not acted upon. The Ministry is keen to find out why Ajay Kanu, CPI (Maoist) area commander and a central committee member who was among those freed during the raid, was shifted to Jehanabad from Beur Jail a few weeks ago. The Bihar administration has been asked to explain who authorized the shift and why.
Posted by: Fred || 11/16/2005 00:00 || Comments || Link || E-Mail|| [260 views] Top|| File under:
Africa: North
Egyptians vote in election runoff
Widespread fraud reported in Egypt runoffs
Egypt Runoffs
Vote Buying, Bus Loading, Intrusive Police
Right outta the East St. Louis playbook! Nice work, Coach.

Egypt's election runoffs witnessed vote buying, voters' bus loading, illegal collective registration, intimidation and intervention of policemen, an element that was unprecedentedly absent in Wednesday's first round of election. "Observers are reporting a disturbing escalation of violence throughout polling places in Egypt," the Independent Committee for Election Monitoring said in a statement on Tuesday, November 15. Seventeen people were wounded in violence between supporters of rival candidates involved in runoffs for the first phase of Egypt's parliamentary elections, the official Middle East News Agency (MENA) said. Fifteen people were wounded in the Beni Sueif governorate south of Cairo, and scores were in a serious condition.
Posted by: Fred || 11/16/2005 00:00 || Comments || Link || E-Mail|| [243 views] Top|| File under:
Who's in the News
95
[untagged]
Bookmark
E-Mail Me
The Classics
The O Club
Rantburg Store
The Bloids
The Never-ending Story
Thugburg
Gulf War I
The Way We Were
Bio
Merry-Go-Blog
Hair Through the Ages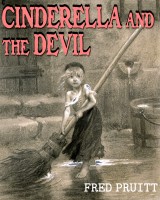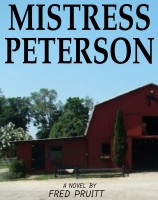 On Sale now!


A multi-volume chronology and reference guide set detailing three years of the Mexican Drug War between 2010 and 2012.

Rantburg.com and borderlandbeat.com correspondent and author Chris Covert presents his first non-fiction work detailing the drug and gang related violence in Mexico.

Chris gives us Mexican press dispatches of drug and gang war violence over three years, presented in a multi volume set intended to chronicle the death, violence and mayhem which has dominated Mexico for six years.
Click here for more information


Meet the Mods
In no particular order...


Steve White
Seafarious
Pappy
lotp
Scooter McGruder
john frum
tu3031
badanov
sherry
ryuge
GolfBravoUSMC
Bright Pebbles
trailing wife
Gloria
Fred
Besoeker
Glenmore
Frank G
3dc
Skidmark
Alaska Paul



Better than the average link...



Rantburg was assembled from recycled algorithms in the United States of America. No trees were destroyed in the production of this weblog. We did hurt some, though. Sorry.
3.230.154.129