Afghanistan
Karzai urges world to target militants in Pakistan
KABUL: Afghanistan President Hamid Karzai urged the world on Sunday to target the Taliban in Pakistan, adding that operations by foreign troops in his country had only led to civilian deaths among Afghans and not success in the war.

Afghanistan and Pakistan are both important US allies but ties between the two neighbours have for decades been dogged by a border dispute. Recently, Kabul openly accused Pakistan of involvement in violence in Afghanistan, where the Taliban and al-Qaida militants routinely attack foreign and Afghan forces.

"If the world acts properly now and pays attention to the nests of terrorists, their training sites...the problem of the region would be solved," Karzai said at a news conference when asked to comment about what the West, in particular the United States, needed to do to contain the growing Afghan violence.

"The use of air force in the campaign against terrorism in Afghanistan, apart from civilian casualties ... has not had any other fruit to the people of Afghanistan and will not lead in the success against terrorism."

Karzai said since the overthrow of the Taliban, he had repeatedly told Western nations with troops in Afghanistan that the danger against his country and the foreign troops was in Pakistan.

He said the West had only now realised the dangers and agreed with his assessment.

Afghanistan, Karzai said, did not wish to harm its neighbour, but wanted "hundred percent" the destruction of financial centres and training bases of terrorists there.

More than 15,000 people, including over 460 foreign troops from NATO and the US military, have been killed in Afghanistan since 2006 when the ousted Taliban relaunched their insurgency.

Civilians, apart from the Taliban attacks, have also fallen victim to foreign troops operations and some 400 non-combatants have been killed so far this year, according to Afghan officials and aid agencies.

Afghanistan says Pakistan harbours the militants and Karzai last month said directly that Pakistani agents were behind recent spates of violence, including the suicide attack on the Indian embassy in Kabul on July 7th which killed 58 people.

India has blamed Pakistan's intelligence agency for the attack on its mission -- a charge denied by Pakistan.

Islamabad backed the Taliban in Afghanistan through the 1990s but officially cut support after the September 11, 2001, attacks on the United States.

Hundreds of Pakistani soldiers have been killed trying to dislodge al-Qaida and Taliban fighters from enclaves on the Afghan border. The militants have been responsible for many bomb attacks on Pakistani security forces.

Despite that, Pakistan has never been able to dispel suspicion that for various reasons, it is at least turning a blind eye to help going to the Taliban in Afghanistan.
Posted by: john frum || 08/10/2008 15:08 || Comments || Link || E-Mail|| [6529 views] Top|| File under:
Africa Horn
Somali pirates receive ransom, release Germans
Two Germans kidnapped by pirates off the coast of Somalia and held captive for five weeks have been released. The couple, named only as 63-year-old Jurgen K and his companion, 51-year-old Sabine M, were sailing through the Gulf of Aden when they were seized. A ransom worth $1m (600,000 euros; £500,000) was reportedly paid to secure their release.

Yacht ransacked
Speaking to reporters, the president of the semi-autonomous region of Puntland apologised for their experience. Adde Muse vowed that if the Puntland authorities captured the pirates behind the kidnap they would be jailed or executed. "We are really sorry for what happened," Mr Muse said during in Bosasso. "We put a lot of effort towards their release and I wish to thank everyone who helped."

The couple - who were beaten and given very little to eat during their ordeal - appeared dishevelled and upset during the news conference and were unable to comment. During the kidnap the couple's yacht - en route to the Thai coast - was ransacked. The pair were then taken to the northern Somali region by speedboat.
Posted by: lotp || 08/10/2008 00:00 || Comments || Link || E-Mail|| [6460 views] Top|| File under:
Arabia
Yemen probes reports of piracy
Yemen has launched a probe into reports on an unidentified yacht that may have fallen into the hands of pirates in the Gulf of Aden.

The coastguard began searching for the boat on Friday night after receiving reports that pirates may have taken over the yacht in the Gulf of Aden, between Yemen and Somalia, the interior ministry said on Saturday.

The report did not specify the nationality of the yacht nor say how many people were aboard the boat.

Last year pirates attacked more than 25 ships in the waters off Somalia.

Posted by: Fred || 08/10/2008 00:00 || Comments || Link || E-Mail|| [6460 views] Top|| File under:
Europe
Taunting the Bear
The hostilities between Russia and Georgia that erupted on Friday over the breakaway province of South Ossetia look, in retrospect, almost absurdly over-determined. For years, the Russians have claimed that Georgias president, Mikheil Saakashvili, has been preparing to retake the disputed regions of South Ossetia and Abkhazia, and have warned that they would use force to block such a bid. Mr. Saakashvili, for his part, describes todays Russia as a belligerent power ruthlessly pressing at its borders, implacably hostile to democratic neighbors like Georgia and Ukraine. He has thrown in his lot with the West, and has campaigned ardently for membership in NATO. Vladimir V. Putin, Russias former president and current prime minister, has said Russia could never accept a NATO presence in the Caucasus.

The border between Georgia and Russia, in short, has been the driest of tinder; the only question was where the fire would start.

Its scarcely clear yet how things will stand between the two when the smoke clears. But its safe to say that while Russia has a massive advantage in firepower, Georgia, an open, free-market, more-or-less-democratic nation that sees itself as a distant outpost of Europe, enjoys a decisive rhetorical and political edge. In recent conversations there, President Saakashvili compared Georgia to Czechoslovakia in 1938, trusting the West to save it from a ravenous neighbor. "If Georgia fails," he said to me darkly two months ago, "it will send a message to everyone that this path doesnt work."

During a 10-day visit to Georgia in June, I heard the 1938 analogy again and again, as well as another to 1921, when Bolshevik troops crushed Georgias thrilling, and brief, first experiment with liberal rule.

Georgians are a melodramatic people, and few more so than their hyperactive president; but they have good reason to fear the ambitions, and the wrath, of a rejuvenated Russia seeking to regain lost power. Indeed, a renascent and increasingly bellicose Russia is an ominous spectacle for the West too. While China preaches, and largely practices, the doctrine of "peaceful rise," avoiding confrontation abroad in order to focus on development at home, Russia acts increasingly like an expansionist 19th-century power, pressing at its borders. Most strikingly, Russia has bluntly deployed its vast oil and gas resources to punish refractory neighbors like Ukraine, and reward compliant ones like Armenia.

A senior American official said that while the United States and Russia have common interests, Russia has become "a revisionist and aggressive power," and the West "has to be prepared to push back." But the Bush administration also recognizes that Russia has legitimate security interests, and that Mr. Saakashvili has played a dangerous game of baiting the Russian bear. Officials were laboring into the weekend — in vain, they feared — to coax both sides back to their corners. For much of the diplomatic and policy-making world, the border where Georgia faces Russia, with South Ossetia and Abkhazia between them, has become a new cold war frontier.

Georgia ardently aspires to join the peaceable kingdom of Europe; but to talk to Georgians about Russia is to enter a cold war time warp. I was speaking one evening to the owner of a fine antiques shop in Tbilisi when the conversation somehow swerved to Russia. "These Russians are so stupid," he cried. "They do not know what is friend. They would rather have angry enemies than real friends." Russias apparent hatred for Georgia provoked endless bewilderment, and no little bit of pride. I heard from three different people about a poll in which Georgia had just surged ahead of the United States as the country Russians identified as Enemy No. 1. Georgians insist that they are free of such zero-sum pathologies, though you might have thought otherwise if you had listened to the crowd in Betsys Hotel in Tbilisi during the Russia-Holland quarterfinal of the Euro Cup; suddenly the Dutch were everyones darling.

SUBMISSION AND REBELLION

The roots of this bitter relationship are deep and tangled, as is practically everything in the archaic world of the Caucasus. Modern Georgian history is a record of submission to superior Russian power. Threatened by the expanding Persian empire, in 1783 the Georgians formally accepted the protection of Russia; this polite fiction ended when Russia annexed Georgia in 1801. The chaos of the Russian Revolution finally gave Georgia a chance to restore its sovereignty a century later. The Georgians were Mensheviks — social democrats, in effect — and for three years enjoyed one of the worlds most progressive governments. The Bolshevik government signed a treaty respecting Georgias independence — which Europe, as President Saakashvili pointedly reminded me, naïvely insisted on taking at face value. By the time the Europeans woke up to reality, it was too late.

From the time of Pushkin, Russians viewed Georgia as a romantic, exotic frontier. During the long puritanical deep-freeze of Communism, Georgia served as Russias Italy — a warm, lotus-eating sanctuary of singers and poets and swashbuckling gangsters. The elite had their beloved dachas on the Black Sea coast of Abkhazia. At the same time, Stalin, though himself Georgian, kept the republic subdued through brutal purges. The head of the Georgian Communist party was Lavrenti Beria, a cold-blooded killer who would become the master architect of Stalins terror. The Georgians, though helpless, never accepted their Soviet identity, and preserved their language, culture, religious practice and sense of national identity, as they had under the czars. And when, at last, the Soviet empire collapsed as the czarist one had, Georgia immediately broke away and declared its independence, in 1991.

The infant country spent the next decade stagnating under the Soviet-style rule of Eduard Shevardnadze, the former foreign minister to Mikhail Gorbachev. But in 2003, Mr. Shevardnadze was peacefully overthrown in what came to be known as the Rose Revolution. Mr. Saakashvili was elected the following year. Since then, Georgia has become a poster child for Westernization. The growth rate has reached 12 percent. The countryside remains impoverished, but what the outside world sees of Georgia is delightful. Tbilisi is a charming city, its ancient Orthodox churches restored to life, the lanes of the old city lined with cafes and art galleries. Mr. Saakashvili has also made Georgia one of the worlds most — or few — pro-American countries. President Bush received a rapturous welcome when he visited in 2005, and the road to the airport has now been named after him, complete with a large poster of the president.

RUSSIA RESURGENT

It was, of course, at this very moment that another ambitious young figure was reshaping Russias politics, economy and self-image. The combination of Vladimir Putins reforms and the dizzying rise in the price of oil and gas have rapidly restored Russia to the status of world power. And Mr. Putin has harnessed that power in the service of aggressive nationalism.

Marshall Goldman, a leading Russia scholar, argues in a recent book that Mr. Putin has established a "petrostate," in which oil and gas are strategically deployed as punishments, rewards and threats. The author details the lengths to which Mr. Putin has gone to retain control over the delivery of natural gas from Central Asia to the West. A proposed alternative pipeline would skirt Russia and run through Georgia, as an oil pipeline now does. "If Georgia collapses in turmoil," Mr. Goldman notes, "investors will not put up the money for a bypass pipeline." And so, he concludes, Mr. Putin has done his best to destabilize the Saakashvili regime.

But economic considerations alone scarcely account for what appears to be an obsession with Georgia. The "color revolutions" that swept across Ukraine, the Balkans and the Caucasus in the first years of the new century plainly unnerved Mr. Putin, who has denounced Americas policy of "democracy promotion" and stifled foreign organizations seeking to promote human rights in Russia. Georgia, with its open embrace of the West, thus represents a threat to the legitimacy of Russias authoritarian model. And this challenge is immensely compounded by Georgias fervent aspiration to join NATO, one of Russias red lines. Russian officials frequently recall that President Bill Clinton promised Boris Yeltsin that NATO would not expand beyond Eastern Europe. Of course NATO is no longer an anti-Soviet alliance, and the fact that Russia views NATOs eastward expansion as a threat to its security is a vivid sign of the deep-rooted cold war mentality of Mr. Putin and his circle.

Still, they seem to mean it. Both Mr. Putin and his successor as president, Dmitri Medvedev, have reserved their starkest rhetoric for this subject. Foreign Minister Sergei Lavrov has threatened that Georgias ambition to join NATO "will lead to renewed bloodshed," adding, as if that werent enough, "we will do anything not to allow Georgia and Ukraine to join NATO."

After Mr. Saakashvili, then 37, became president, Mr. Putin made no attempt to court him, and Mr. Saakashvili, made a point of showing the regional hegemon no deference. The open struggle began in late 2005 and early 2006, when Russia imposed an embargo on Georgias agricultural products, then on wine and mineral water — virtually Georgias entire export market. After Georgia very publicly and dramatically expelled Russian diplomats accused of espionage, Mr. Putin cut off all land, sea, air and rail links to Georgia, as well as postal service. And then, for good measure, he cut off natural gas supplies in the dead of winter.

ECHOES OF TRAGEDY

This new round of bellicosity struck Georgians as frighteningly familiar. Alexander Rondeli, the director of the Georgian Foundation for Strategic and International Studies, recited to me a thought he attributed to the diplomat-scholar George F. Kennan: "Russia can have at its borders only enemies or vassals." Here, for him, was further proof, as if it were needed, that imperialist expansion and brute subjugation are coded in Russias DNA. The Georgian elite came to view Russia as an unappeasable power imbued with the paranoia of the K.G.B., from which Mr. Putin and his closest associates rose, and fueled by the national sense of humiliation over Russias helplessness in the 1990s. "You should understand," Mr. Saakashvili said, mocking the Europeans who urge forbearance on him, "that the crocodile is hungry. Well, from the point of view of someone who wants to keep his own leg, thats hard to accept."

And yet the crocodile might have been held at bay were it not for Abkhazia and South Ossetia — the first a traditional Black Sea resort area that defined Georgias western frontier, and the second an impoverished, sparsely populated region that borders Russia to the north. Georgia is a polygot nation, and views both regions as historically, and inextricably, Georgian. Each, however, had its own language, culture, timeless history and separatist aspirations. When the Soviet Union collapsed, both regions sought to separate themselves from Georgia in bloody conflicts — South Ossetia in 1990-1, Abkhazia in 1992-4. Both wars ended with cease-fires that were negotiated by Russia and policed by peacekeeping forces under the aegis of the recently established Commonwealth of Independent States. Over time, the stalemates hardened into "frozen conflicts," like that over Cyprus.

But the Georgians are intensely nationalistic, and viewed these de facto states on their border as an intolerable violation of sovereignty. Mr. Saakashvili cashed in on this deep sense of grievance, vowing to restore Georgias "territorial integrity." Soon after taking office, he succeeded in regaining Georgian control over the southwestern province of Ajara. Then, in the summer of 2004, citing growing banditry and chaos, he sent Interior Ministry troops into South Ossetia. After a series of inconclusive clashes, the troops were forced to make a humiliating withdrawal.

Still, this violation of the status quo infuriated the Russians, and Mr. Saakashvili, for once listening to his few dovish advisors, agreed to seek a negotiated settlement in Abkhazia. By late 2005, a Georgian mediator had initialed an agreement: Georgia would not use force, and the Abkhaz would allow the gradual return of 200,000-plus ethnic Georgians who had fled the violence. But the agreement collapsed in early 2006, done in by hardliners on both sides. This chapter has been all but effaced from the history one hears in Georgia.

WAITING FOR A SPARK

This brief interval of talk came to an abrupt end two summers ago, when Mr. Saakashvili sent troops to retake the Kodori Valley in Abkhazia — in order, once again, to curb banditry (of which there was, in fact, a great deal). Both the Abkhaz and the Russians took this as a sign that Georgia was prepared to fight to regain its former province. Indeed, last year Mr. Saakashvili traveled to the Abkhaz border and promised a crowd of Georgian refugees that they would be back home within a year.

The breakaway regions were thus a stick of dynamite waiting to be lit. And Mr. Putin struck a match. Although Russia, as the peacekeeping power, was charged with preserving an international consensus that recognized Georgias claims over Abkhazia, Russia lifted sanctions on Abkhazia last March. This had nothing to do with local events: Mr. Putin had tried for years to prevent Kosovo from declaring its independence from Serbia, and when the Kosovars went ahead, with strong American and European support, last February, Mr. Putin responded by leveling a blow at Americas Caucasus darling.

Soon afterward, the Russian Duma held hearings on recognition of Abkhazia, South Ossetia and Transnistria, a pro-Russian breakaway republic in Moldova. Moscow argued that the Wests logic on Kosovo should apply as well to these ethnic communities seeking to free themselves from the control of a hostile state. And then, in mid-April, Mr. Putin held out the possibility of recognition for the breakaway republics.

Now things began to degenerate rapidly. On April 21, Mr. Saakashvili called the Russian leader to demand that he reverse the decision. He reminded Mr. Putin that the West had taken Georgias side in the dispute. And Mr. Putin, according to several of Mr. Saakashvilis associates, shot back with a suggestion about where they could put their statements. Mr. Saakashvili, prudent for once, shied from uttering the exact wording, but said that Mr. Putin had used "extremely offensive language," and had repeated the expression several times.

Mr. Saakashvili was shaken by the naked hostility. He already feared that the West, or at least Europe, would never rally to Georgias side in a crisis; and here was Mr. Putin saying that the Wests support meant nothing to him. Here, indeed, was 1938.

The atmosphere during the early spring was electric with tension. Georgia accused Russia of shooting down a drone aircraft over Abkhazia; a United Nations report later confirmed the claim. Russia loudly insisted that Georgia was preparing for war; the Georgians had, indeed, mobilized troops and prepared fuel dumps.

Russia responded to the apparent Georgian preparations by dispatching 400 paratroopers and a battery of howitzers to a staging area not far from the cease-fire line, provoking a strong protest from NATO. "At the end of the day, we were very close to war" on May 9, says Temuri Yacobashvili, the Georgian minister of reintegration and a Saakashvili confidant. In fact, diplomats in Georgia and elsewhere give somewhat more credence to the Russian claims than to Georgias. State Department officials urged Mr. Saakashvili to calm down. Perhaps each side was trying to provoke the other into striking first, and thus losing the battle of public opinion. Of course, thats how wars often start.

Until last week, it was Abkhazia, not South Ossetia, that seemed the likeliest candidate for a war of inadvertence, and so I visited there in late June. It was hard to fathom what people were fighting over. In the capital, Sukhumi, population 40,000, relics of the fighting were everywhere, and the giant Soviet-era Parliament building was a scorched hulk. The streets were all but deserted.

THE SPIRAL DOWN

Talking to the Georgians about Abkhazia, and the Abkhaz about Georgia, was like shuttling between the Israelis and the Palestinians. The Georgians said that they were "always there," that Abkhazia was a Georgian kingdom, and that only by expelling the ethnic Georgians at the end of the war did the Abkhaz make themselves a majority in the province. The Abkhaz said that they are the descendants of a "1,000-year-old kingdom," that they were the victims of a massive campaign of Russian deportation in the 1860s, and then that Stalin forced them into the Georgian yoke. The Abkhaz talk about the Georgians pretty much the same way that the Georgians talk about the Russians. On that point, the Abkhaz share much with the South Ossetians. For them, as for the Ossetians, Georgia is the neighborhood bully.

Its a pretty safe bet that Georgia and Abkhazia will not resolve their conflict on their own. Both breakaway regions are quite willing to live with the Russian-enforced status quo, but even relatively moderate Georgian officials consider that status quo utterly unacceptable. When I asked Temuri Yacobashvili, a cultivated man who is one of the countrys leading art patrons, why Georgia couldnt focus on the threat from Russia and let the Abkhaz have their de facto state, he said, "These are not two different things, because its not amputating hand, its amputating head, or heart. No Georgian president could survive if he gave up on Abkhazia." And, he added, "if the international community by its inaction will not leave any other option for Georgia, then we have to make decision."

If the West, that is, wont induce Russia to stop using the border region as a pawn, Georgia will be left with no choice save war. And how will the West do that? Mr. Saakashvili suggests sanctions, like travel bans, on individual Russian leaders. When I posed the same question to Giga Bokeria, another confidante who is deputy minister for foreign affairs, he said, "If Russia ceases to be an empire." These are not serious answers.

The situation in both Abkhazia and South Ossetia took yet another turn down the spiral of confrontation in July, when mysterious acts of violence plagued both regions. There were bombings in Abkhazia. There were shootings in South Ossetia. Who was behind the string of attacks? Criminal gangs? Provocateurs? Georgian secret agents? No one knew, but that didnt stop the accusations from flying. Abkhazia closed the cease-fire line, then cut all ties with Georgia. On July 8, with Secretary of State Condoleezza Rice about to visit Georgia, Russia sent fighter jets over South Ossetia. Georgian Interior Ministry forces squared off against civilians in South Ossetia. The pot was boiling. And then, last week, the lid blew in South Ossetia, for reasons that remain unclear. Diplomats are now laboring mightily to prevent the war from spreading, though hostilities may serve too many different interests to be easily contained.

THE WEST GETS SCARED

There is real alarm in the West about the deteriorating situation in the Caucasus. Diplomats from Washington and the major European capitals, as well as from the United Nations, the European Union and NATO, have been crisscrossing the region trying to bring the parties together. In July, Frank-Walter Steinmeier, the foreign minister of Germany, the lead nation of the United Nations secretary generals "Group of Friends" of Georgia, approached the Georgians and the Abkhaz with a peace plan similar in outline to the one that failed two years ago. The Georgians agreed to a meeting in Bonn; the Abkhaz, presumably with Russian support, refused. Mr. Saakashvili himself had tried to show a more conciliatory side, proposing guarantees of autonomy for Abkhazia within a federated Georgia, as well as the establishment of a jointly controlled free economic zone adjacent to the cease-fire line. (The Abkhaz rejected the offer, not only because they insist on independence, but because they assumed, perhaps correctly, that Mr. Saakashvili was posturing for the West.)

What is striking, though, is the growing consensus about Russian behavior. The United Nations, the European Union and NATO have all sided with Georgia in the disputes over Abkhazia and South Ossetia. Mr. Saakashvili was deeply disappointed when NATO declined in early April to put Georgia and Ukraine on the path to membership, but he says that the German chancellor, Angela Merkel, explained to him that while the Germans "dont want to be pushed" on NATO, they might offer their support later this year. Almost as satisfying to Mr. Saakashvili was his discovery that Ms. Merkel "gets it" about Russia — "because she knows Russia from her own experience."

In a recent essay, the archrealist Henry Kissinger argued that Putin-era policy had been driven not by dreams of restored glory, but by "a quest for a reliable strategic partner, with America being the preferred choice." Some Russia experts on the left, like Stephen Cohen of Princeton, have taken a similar view. But Russias bellicose behavior, and now the hostilities along its border, make it increasingly difficult to act on such a premise without seeming naïve.

People of all political persuasion now seem to get it about Russia. In "The Return of History and The End of Dreams," Robert Kagan, the neoconservative foreign policy expert who is advising John McCain, writes of Mr. Putin and his coterie: "Their grand ambition is to undo the post-cold war settlement and to re-establish Russia as a dominant power in Eurasia." Michael McFaul, a Russia expert at Stanford who is advising Barack Obama, also views Russia as a premodern, sphere-of-influence power. He attributes Russias hostility to further NATO expansion less to geostrategic calculations than to what he says is Mr. Putins cold war mentality. The essential Russian calculus, he says, is, "Anything we can do to weaken the U.S. is good for Russia."

For the West, the core issue is the survival of democratic, or at least independent, states along Russias frontier. But for this very reason, even the United States, which has been Georgias most steadfast ally, distinguishes between the status of Abkhazia and South Ossetia on the one hand, and Russias threat to Georgias autonomy and integrity on the other.

HOPING FOR PATIENCE

Administration officials have regularly cautioned Mr. Saakashvili to be patient on Abkhazia and South Ossetia, even as they have given private and public reassurances about NATO membership. It would, in fact, be surprising if Georgia had consciously provoked a war in South Ossetia, since Mr. Saakashvili understands that doing so would almost certainly put an end to the NATO bid; indeed, Russia may well calculate that NATO will continue to exclude Georgia so long as the country is embroiled in hostilities along its border.

Georgias predicament seems very simple from the vantage point of Tbilisi — 1921, 1938 — but extremely complicated from a great remove. Russia threatens Georgia, but Georgia threatens Abkhazia and South Ossetia. Russia looks like a crocodile to Georgia, but Georgia looks to Russia like the cats paw of the West. One party has all the hard power it could want, the other all the soft. And now, while the world was looking elsewhere, the frozen conflict between them has thawed and cracked. It will take a great deal of care and attention even to put things back to where they were before.

Posted by: john frum || 08/10/2008 09:40 || Comments || Link || E-Mail|| [6501 views] Top|| File under:
Great White North
Lawyers for Omar Khadr sue Canadian PM
Lawyers for a young Canadian man imprisoned at Guantanamo Bay filed a lawsuit on Friday against Prime Minister Stephen Harper in a bid to force him to intercede with Washington on the inmate's behalf.

Harper has so far refused to ask the United States to repatriate 21-year-old Omar Khadr, who is due to go on trial in October on charges of killing a U.S. soldier in Afghanistan in July 2002, when he was 15.

Critics say Khadr was a child soldier and should be helped rather than punished. Harper, whose right-wing Conservatives won power in January 2006 on a law-and-order platform, says the man is facing serious charges.

The suit wants Canada's Federal Court to order Harper to intervene before the U.S. military trial starts. "We're doing it to compel Stephen Harper to finally do the right thing and stand up for the rights of a Canadian citizen," said Lieutenant William Kuebler, Khadr's U.S. military lawyer. "If a Canadian court directs him to do it I don't think he can say 'Get lost'," Kuebler told Reuters by telephone.

Last month, video footage of Canadian agents interrogating Khadr at the U.S. prison at Guantanamo Bay, Cuba, in 2003 showed the then teenager weeping and calling for his mother.

Kory Teneycke, Harper's chief spokesman, dismissed the lawsuit as predictable.

Posted by: Fred || 08/10/2008 00:00 || Comments || Link || E-Mail|| [6459 views] Top|| File under: al-Qaeda
Home Front: WoT
Gitmo judge blamed for light sentence against terrorist
A former member of the Guantanamo tribunal prosecution team says a judge's error may have been the contributing factor to a split verdict in the war crimes trial of the former driver of terrorist mastermind Osama Bin Laden

Salim Hamdan was captured at a roadblock in southern Afghanistan in November 2001 and taken to Gitmo in May 2002. The military accused him of transporting missiles for Al Qaeda and helping Bin Laden escape U.S. retribution following the 9-11 attacks by driving him around Afghanistan.

Last week, a Pentagon picked jury of six miliary officers deliberated for about eight hours over three days before convicting Hamdan of supporting terrorism. But the panel cleared him of conspiracy charges.

Kyndra Rotunda was part of the prosecution team in some of the early military tribunals at GITMO. She says the panel might have found the terrorist guilty on the conspiracy charge, had it not been for the judge instructing the jury incorrectly relating to the surface to air missiles.

According to Rotunda, "What the judge instructed the jury was that they could only find him guilty of a war crime if he intended to aim these weapons at innocent civilians, and that it wouldn't be a crime if he attempted to use them against U.S. forces. But that's not what international law says and not what the Geneva Conventions tell us. If he intended to aim them at U.S. forces because he was an illegal combatant, he wasn't wearing uniform or following the laws of war, he could still be guilty of a war crime."

Rotunda says because the prosecution did not object to the incorrect instructions until the jury had already begun deliberations, the judge elected not to send in new instructions, and the error benefitted the defendant.

She says failure to get a conviction on the conspiracy charges appears to be a contributing factor to why Prosecutors are now asking for a sentence of no less than 30 years, instead of life imprisonment.
Posted by: tipper || 08/10/2008 11:55 || Comments || Link || E-Mail|| [6514 views] Top|| File under:
Pakistani diplomats visit US-held terror suspect
Pakistani diplomats have met with a woman described as a possible "fixer" for al-Qaida who is being detained in New York, the Foreign Ministry said Sunday.

Aafia Siddiqui, a Pakistani citizen educated in the United States, was captured in Afghanistan last month and taken to the United States after she allegedly tried to kill her interrogators. Two diplomats visited Siddiqui over the weekend at a detention facility in New York, ministry spokesman Mohammed Sadiq said. Pakistani state media reported that the 36-year-old had requested a copy of the Quran, religiously appropriate food and assurances of a fair trial. "Pakistan will provide all possible assistance to her," Sadiq told The Associated Press.
Posted by: ryuge || 08/10/2008 10:21 || Comments || Link || E-Mail|| [6485 views] Top|| File under:
India-Pakistan
Jammu burns with pent-up anger
This might sound like an exaggeration, but that's perhaps because you've been tuned too finely to pervasive political correctness. The trouble in Jammu isn't merely over 80-odd acres of land around a faraway mountain shrine, it is over reordering the entire political landscape of a state that doesn't care being polite about its bitter and visceral faultlines any more — Valley versus the rest, Kashmir versus Jammu, Hindu versus Muslim, if it comes down to that.

And, in the ringing words of Lila Karan Sharma, convener of the storm called the Shri Amarnath Sangharsh Samiti, it is even "Tricolour-carrying patriots of Jammu versus Pakistani flag-bearers of Kashmir".

History is often a cause-and-effect lesson. The immediate cause of what's unfolding today probably goes back to 1990 and the exodus of Pandits from the Valley under the sweep of the "azadi" movement. The accumulated causes go even further back the decades. Amarnath is probably merely the latest flashpoint.

Jammu, were you to get a sense of reigning sentiment in this shuttered, khaki and concertina-ridden city, is feeding sackfuls of its old and perceived grudges to these fires.

"We've put up with this for 60 years, 60 long years," says Rati Razdan, a politically unaffiliated schoolteacher who has been at the barricades in Gandhinagar each morning, "all in the name of national unity. Those who blackmail the nation with threats of separation have been pampered, those who have been loyal have been ignored. What am I to do to be heard, pick up a green flag and shout anti-India slogans? Why can we not have land in Kashmir, why must Kashmiris have their way all the time in this country?"

Why does the Valley have more seats in the state Assembly even though Jammu is greater both in population and land area? Why must they have three MPs and we only two? Why must they have all chief ministers and we none? Why do they get 80 per cent of government jobs? Why must they have 60 per cent of power? Why must they have reservation in colleges and technical institutions even though our boys and girls do better? Why is it that we can be thrown out of our homes in the Valley and nothing happens? Why is there such a crisis if we want to set up facilities in the Valley for two months each year? Why do their leaders get to build private mansions in the forests of Jammu's vaunted Bhatindi outskirts whereas we can't even be granted land in the name of a shrine? Why are they part of an all-party delegation? They are the creators of this problem, why should they now become judges? And why should we go to them?

Why? Why? Why? Us and Them. Us and Them. Us and Them. Jammu is an angry trigger-burst of questions wherever you go. And they are well aware who they are firing them at. The casting out of all Valley leaders — Farooq Abdullah, Mehbooba Mufti, Saifuddin Soz — from the all-party delegation before the Samiti agreed even to come to the Raj Bhavan this afternoon was a stark demonstration of where and how Jammu is marking the divide.

"This is a disturbing flashpoint in the state's history," says professor Dipankar Sengupta who teaches economics at the University of Jammu, "this is the first time Jammu has shaken up the country and the Valley, and that is because of the accumulated history of grievances. The Valley has got too much national attention too consistently, it is Jammu's turn now and it believes it has reasons to scream. It wants corrections."

Sengupta, like many others you'd call liberal or middle-of-the-road, is not unaware that a virulent brand of Hindu nationalism is the flaming head of this extended tumult. It isn't as if the consequences of things getting out of hand don't alarm them. But, equally, they aren't prepared to damn Jammu's uproar as cynical rightwing opportunism alone.

"It is true the Sangh is the spearhead," says Sengupta, "but that is because of the nature of when and how these frustrations have come to be vented. There are more people behind this than just the BJP, although the BJP is very happily behind it. Don't forget the local Congress is straining to get on board as well, something must be pushing them."A retired Kashmiri bureaucrat who is settled in Jammu and has no time for the Hindu rightwing, concedes there is more to this than just the row over land around the Amarnath cave. "It is true that the Sangh and its front organisations are in the forefront, it is also possible that the BJP will draw electoral mileage from this not only in Jammu but elsewhere too.

"But remember two important factors: this is still a city ruled by the Congress, the BJP won but a single seat in the last election. But more important, this is essentially a mercantile city. Businessmen and shopkeepers don't tolerate such long closures if they don't feel deeply about issues. Jammu has been closed 40 days and there is still no sign things will open up. There's a sign for you."
Posted by: john frum || 08/10/2008 10:23 || Comments || Link || E-Mail|| [6487 views] Top|| File under:
Where's the money?
Benazir Bhutto's widower is accusing President Musharraf of siphoning off millions from aid intended to support war on terror


You know that things are really bad when Mr. Ten Percent has the nerve to accuse you of corruption
Posted by: john frum || 08/10/2008 08:56 || Comments || Link || E-Mail|| [6462 views] Top|| File under:
No educated Muslim can support Taliban: Imran
No educated Muslim can possibly support the Taliban or their narrow interpretation of Islam, Pakistan Tehreek-e-Insaf (PTI) Chairman Imran Khan told Pakistani journalists at a news conference on Saturday.

Imran, who is visiting to raise funds for his charitable causes, said in 1,400 years of Islamic history, no Islamic state had been run on the basis of theocracy. He denied that there was any reactionary movement in Pakistan as represented by the Taliban and called the recent reports of Peshawar under threat of being taken over by religious radical groups as absurd. He said what was called radicalisation was actually political extremism, adding that the more the Tribal Areas were bombed, the larger the number of those fighting back became. Imran said the answer lay in dialogue and not in "blind bombing" of mostly civilian populations living in the area.

Smokescreen: The PTI chairman termed the impeachment move against President Pervez Musharraf as a "smokescreen" and said that Asif Zardari was hand in glove with Musharraf. The real McCoy, he stressed, was the judges' issues, which had been relegated to the backburner. If the judges dismissed by Musharraf were restored, there would be no need to impeach Musharraf, as the court, in accordance with the constitution, would adjudicate upon the illegality of his election.

Posted by: Fred || 08/10/2008 00:00 || Comments || Link || E-Mail|| [6505 views] Top|| File under: TTP
'Government should enforce writ in Tribal Areas'
The government should assert its writ in the Tribal Areas to overcome the influence of Taliban, said Dr Hasan Askari Rizvi, a noted political and defence analyst, on Saturday.

Speaking at a meeting organised by the Strengthening Participatory Organisation at the South Asian Free Media Association (SAFMA) office on Saturday, Rizvi said that the government should utilise all its options to overcome the Taliban.

"There is no harm in negotiating with the Taliban, but the government should establish its authority first," he said, adding that peace could be restored to the Tribal Areas if a few demands of the Taliban were accepted.

"The basic challenge before the government is to transform society, as a state can't run on the basis of reward and punishment," he added.

He said that Pakistan could not survive in isolation. "The state will crack within a year if international economic aid is stopped," he said.

He said that movements such as the Taliban were harmful for the country.
Posted by: Fred || 08/10/2008 00:00 || Comments || Link || E-Mail|| [6467 views] Top|| File under: Govt of Pakistan
Taliban face public anger for blowing up power pylon
A woman holding her two-year-old son was cursing the Taliban on Saturday for blowing up a power pylon on the outskirts of the Frontier metropolis that has plunged Peshawar into dark since the wee hours of Friday.

"Oh God, destroy those Taliban who do not show mercy to our children," she said while buying a hand-held fan.

Life has completely been paralysed in most Peshawar area since Friday when the suspected Taliban blew up the pylon near Shaikh Muhammadi on the Peshawar-Kohat Road. It is the second time militants have blown up a pylon to react to the government action against them.
Continued on Page 49
Posted by: Fred || 08/10/2008 00:00 || Comments || Link || E-Mail|| [6467 views] Top|| File under: TTP
Taliban warn MPs against voting for Musharraf
Anyone voting for President Pervez Musharraf would be the next target for the Swat-based TTP. TTP spokesman Muslim Khan told Daily Times on Saturday that Musharraf was responsible for the present spate of violence in the Tribal Areas and NWFP. Khan alleged that the president was intent upon "destroying Islam and Pashtuns at the behest of his American masters". The PPP and PML-N have sent the president a summary to summon the National Assembly session on August 11. The NA session is expected to take up the matter of Musharraf's impeachment. Independent MNAs from FATA are expected to play a decisive role in the number game.
Posted by: Fred || 08/10/2008 00:00 || Comments || Link || E-Mail|| [6495 views] Top|| File under: TTP
Shrine clash threatens to tear Kashmir from India
It started as a small demonstration against a plan to build bathrooms and shelters for Hindu pilgrims visiting a shrine in Kashmir. But 12 deaths and 47 days of rioting have transformed the protests into one of the worst political crises to hit this Himalayan region, threatening to sever the bonds between the predominantly Muslim region of Kashmir and Hindu-majority India.

Even during the last two decades of a brutal separatist rebellion in Kashmir and India's harsh military response, the region remained firmly tethered to the rest of India through its coexistence with the predominantly Hindu region of Jammu — united in the state of Jammu-Kashmir.

Actually in 1988, Sringar was a 'liberated' zone with militants openly on the streets and bus conductors shouting "'pindi, 'pindi" as they recruited young men for training across the border

The traditionally good relations between the two regions

minus the ethnic cleansing of 300,000 Hindus from the Kashmir valley

were a rare bright point in the long-troubled region that has otherwise been a flash point for Hindu-Muslim conflict and the rivalry between India and Pakistan.
Continued on Page 49
Posted by: Fred || 08/10/2008 00:00 || Comments || Link || E-Mail|| [6467 views] Top|| File under: Govt of Pakistan
US plans Fata offensive
Top Bush administration officials are urging the President to direct US troops in Afghanistan to be more aggressive in pursuing militants into Pakistan on foot as part of a proposed radical shift in its regional counter-terrorism strategy, reports ABC News quoting an American news agency.

Senior intelligence and military aides want President Bush to give American soldiers greater flexibility to operate against Al-Qaeda and Taliban fighters who cross the border from Pakistan's lawless tribal border area to conduct attacks inside Afghanistan, officials say.

The plan could include sending US special forces teams, temporarily assigned to the CIA, into the tribal areas to hit high-value targets, according to an intelligence official with direct knowledge of the plan.

Such a move would be controversial, in part because of Pakistani opposition to US incursions into its territory, and the proposal is not universally supported in Washington. It comes amid growing political instability in Pakistan and concerns that elements of Pakistan's security forces are collaborating with extremists.

Senior members of Bush's national security team met last week at the White House to discuss the recommendations and are now weighing how to proceed, the officials said.

The top agenda item at the meeting of the so-called deputies committee - usually the No 2 officials at the departments of Defence, and State, plus the intelligence agencies and the National Security Council - was to 'review and potentially revise cross-border strategy', a person familiar with the session told the news agency.

"What the deputies committee has raised is, given the possibility that political fragmentation in Pakistan is going to continue, do we need to change our strategy?" the official said. He and other current and former officials spoke on condition of anonymity because sensitive foreign policy matters are in play.

The deputies committee is two levels down from the president, so its recommendations would not immediately affect policy. White House spokesman Tony Fratto declined to comment.

In Washington, the State Department and some Pentagon officials are leery of the new proposal, warning of repercussions from the Pakistani government, which they fear could be further destabilised, while some officials in the CIA are pushing the plan.

Officials closer to the frontlines in Afghanistan also are pushing for a newly aggressive stance. The rules currently limiting US incursions into Pakistan when in hot pursuit of enemy fighters or targets would not be stretched under the plan. But US forces would be encouraged to use that authority liberally.
Posted by: Fred || 08/10/2008 00:00 || Comments || Link || E-Mail|| [6469 views] Top|| File under: Govt of Pakistan
Bajaur braces for major operation
Amidst conflicting reports and claims regarding casualties, preparations are being made for a full-fledged military operation against alleged militants in Bajaur Agency where clashes between the security forces and Taliban went unabated for the third consecutive day on Friday.

According to officials, at least 70 militants have been killed whereas Taliban spokesman Maulvi Omar claims that 15 security personnel have been killed, besides abducting 26 others. The security forces continued targeting the suspected hideouts of alleged militants with artillery and gunship helicopters in Loyee Sam, Khazana and other areas. A number of jet fighter planes were also witnessed.

On the other hand, Maulvi Omar claimed attacking a convoy of security forces in Khazana late Thursday night. He said that 15 personnel were killed and 26 other were made hostages. He also claimed lifting four vehicles of the security forces and three of them were destroyed with explosive materials. He maintained that more than 80 personnel of the security forces were still under siege in Loyee Sam area.

The administration is dispatching more contingents of military and paramilitary troops to different places of Bajaur and also to the adjacent Malakand Agency, Dir and Mohmand Agency.

Meanwhile, as many as 15 persons were killed and several others got injured as a result of renewed sectarian clashes in Bilyameen area of Kurram Agency on Friday.

The killed persons, besides others, included Sajjad Hussain, the brother of MNA Sajid Hussain. The officials and elders in Parachanar, headquarter of Kurram Agency, have confirmed 15 killings.

Meanwhile in different areas of Khyber Agency, at least six persons were injured when unknown miscreants attacked the containers carrying goods for the US-led allied troops operating in Afghanistan.

The officials informed that Taliban opened fire against 17 containers parked at Torkham on the night falling between Thursday and Friday. Tyres and windowpanes of containers were damaged, however, the goods loaded on containers remained safe.

Four drivers were injured who were later shifted to hospital where their conditions are stated to be out of danger. In another attack on a container near Prang Sum Check Post, two persons including the driver of the container were injured.

Meanwhile, one policeman was killed and two others were seriously injured when unknown miscreants attacked Mattani Police Station with rockets the other day.
Posted by: Fred || 08/10/2008 00:00 || Comments || Link || E-Mail|| [6460 views] Top|| File under: TTP
Hindu hooligans torch 13 houses of Muslims in Indian occupied Kashmir
(PPI): More than 700 Hindu hooligans attacked the Jorian area of Akhnore setting 13 houses belonging to Muslims ablaze. According to Kashmir Media Service, the Hindu extremists looted the households before setting the houses on fire. The mob also demolished the walls of a mosque. Tension has gripped the area after the incident and the Muslims have started migrating to safer places. In another incident, Indian police raided the offices of a local daily newspaper and subjected the staff to torture for reporting the incident.
Posted by: Fred || 08/10/2008 00:00 || Comments || Link || E-Mail|| [6464 views] Top|| File under: Global Jihad
We'll capture some towns, warn Naxals
Maoists have threatened to come out of their forest hideouts and 'capture' towns in Orissa, Andhra Pradesh, Jharkhand and Chhattisgarh.

In a message posted to mediapersons in Orissa's Gajapati district, a rebel leader claimed that the Centre and state governments' "efforts to suppress Maoists will go in vain". The two-page message in Telugu was signed by Bhaskar, chief of the Maoists' Andhra-Orissa border special zonal committee.

The message said, "We will capture some towns in the four states, including Orissa, within a few years. The Peoples' Liberation Guerrilla Action will be strengthened and the bandh called to mark Martyr's Week will be withdrawn henceforth."

He said, "Maoist upsurge in Nayagarh, Balimela and Kalimela areas bear testimony to our mindset and they have proved that the Naveen Patnaik government cannot suppress us."
Posted by: Fred || 08/10/2008 00:00 || Comments || Link || E-Mail|| [6492 views] Top|| File under:
Iraq
Iraq demands ''very clear'' US troop timeline
BAGHDAD - Iraq insists the United States provide a ''very clear timeline'' for withdrawing its troops as part of an agreement allowing them to stay on beyond this year, Foreign Minister Hoshiyar Zebari said on Sunday.

In an interview with Reuters, Zebari said the agreement, including the timeline, was "very close" and would probably be presented to the Iraqi parliament in early September.

Asked if Iraq would accept a document that did not include dates for a withdrawal, Zebari said: "No, no. Definitely there has to be a very clear timeline."

It was the strongest public assertion yet that Iraq is demanding a fixed timetable.

U.S. President George W. Bush has long resisted setting a firm schedule for pulling troops out of Iraq, although last month the White House began speaking of a general "time horizon" and "aspirational goals" to withdraw.

Zebari would not be drawn on the precise dates that Iraqi negeotiators are seeking for withdrawal, saying the document was not yet final. Iraqi officials have said they would like to see all combat troops out by Oct. 2010.

An agreement that included that date would require the Bush administration effectively to accept a timeline almost identical to the one proposed by Democratic presidential candidate Barack Obama, who opposed the 2003 invasion
Posted by: GolfBravoUSMC || 08/10/2008 08:54 || Comments || Link || E-Mail|| [6463 views] Top|| File under: Iraqi Insurgency
El Salvador reduces Iraq troop numbers
El Salvador is again reducing its troop numbers in Iraq.
When the army began sending contingents in 2003, 380 soldiers served six-month humanitarian and reconstruction-work stints.

The government later reduced the number of troops to 280. Only 200 soldiers are in the latest, 11th contingent.

In a send-off ceremony Friday, President Tony Saca cited "the fact that in many areas of Iraq the security situation has improved and local authorities are taking control."

Saca says he's committed to staying in Iraq, where El Salvador is the only Latin American country with troops.

FIND MORE STORIES IN: Iraq | Latin | El Salvador | Salvadoran | President Tony Saca
The president has come under pressure to stop sending troops to Iraq, where five Salvadoran soldiers have died.


Posted by: Fred || 08/10/2008 00:00 || Comments || Link || E-Mail|| [6459 views] Top|| File under: Iraqi Insurgency
Israel-Palestine-Jordan
Hamas leader vows to include West Bank in its control
(Xinhua) -- A senior Hamas leader said Saturday that his movement should also rule the West Bank in addition to the Gaza Strip that it currently controls.

"Hamas movement must rule in Gaza and the occupied West Bank according to the results of the elections," said Mahmoud Zahar, former Hamas foreign minister in Gaza.

He made the remarks in response to Western and American aid which goes to support security forces of president Mahmoud Abbas' Fatah movement. The pro-Abbas forces control the West Bank and Hamas says they crack down on the Islamic movement's supporters there.

Zahar stressed that the West Bank "participated in resistance against the (Israeli) occupation," calling on the Palestinian people in the West Bank to inflame an Intifada (uprising) if the Ramallah authority reiterated the Israeli onslaught on Hamas.

Hamas accused Fatah of trying to topple its government that the Islamic movement formed after winning the parliamentary elections in 2006.

Rounds of talks and fighting between the two sides ended last year with Hamas routing pro-Abbas forces, ousting Fatah and taking over the Gaza Strip. Abbas consolidated his power in the West Bank with a western-backed government he formed.

Zahar's Saturday call was the first frank statement as Hamas used to deny it plans to take the West Bank by force.

He, meanwhile, ruled out an imminent reconciliation with Fatah, saying "the reconciliation is the mechanism of the dialogue, but Ramallah is not ready for reconciliation now."

Zahar also accused the United States of imposing "a veto" on the Palestinian dialogue.

Posted by: Fred || 08/10/2008 00:00 || Comments || Link || E-Mail|| [6466 views] Top|| File under: Hamas
Syria-Lebanon-Iran
Lebanon Minister: Countdown to reclaim Shebaa has started
Minister without portfolio Joe Takla who is closely associated with President Michel Suleiman said the count down to reclaim the Israeli-occupied Shebaa Farms through diplomatic efforts "has started."

Takla, in an interview with a weekly publication, said some bilateral treaties with Syria "require revision and modernization." He urged families and relatives of Lebanese citizens missing in Syria to lodge legal complaints with the Attorney General's office to "seriously" follow up the issue .
Posted by: Fred || 08/10/2008 00:00 || Comments || Link || E-Mail|| [6459 views] Top|| File under: Hezbollah
MP Tueni criticizes Hezbollah weapons
MP Ghassan Tueni, Managing Director of An Nahar has said Hezbollah's possession of weapons "encourages other parties to arm up."

Tueni, in an interview with Aoun's Orange Television Network (OTV) , rejected Hezbollah's stand that it had to carry out a military operation in May to defend its communications network and reject government action against the chief of Beirut Airport security Brig. Wafik Shoqeir.

Tueni called for forming a house of Senate in line with the Taif accord to represent the various religious communities in Lebanon. He also proposed obliging politicians to "read. We have ministers that I doubt they had ever read a book."
Posted by: Fred || 08/10/2008 00:00 || Comments || Link || E-Mail|| [6463 views] Top|| File under: Hezbollah
Lebanon refuses to free 4 Generals linked to Hariri murder
Prosecutor Saqr Saqr refused to free the four men, who have pleaded their innocence and repeatedly asked for their release through their lawyers, a judicial official said.

But Saqr agreed to release two of the nine suspects detained following Hariri's murder in a massive Beirut car bomb blast in February 2005, the official added. The pair had been held for giving false information.

The generals are former presidential guard chief General Mustafa Hamdan ( top left) , the former head of the general security department General Jamil Sayyed ( top right) , the former head of the internal security forces General Ali Hajj (lower left) and the former chief of army intelligence General Raymond Azar ( lower right) .

In April the government defended as "perfectly legal" the holding of the officers after criticism by the U.N. High Commissioner for Human Rights, which said their detention without charge was "arbitrary" and "unjust."

But the government insisted the men could not be released for fear they would flee with the help of "influential parties" -- a reference to both Syria and the Hezbollah group.

Syria has been implicated in Hariri's murder but has denied any involvement.

After the murder Syrian troops withdrew from Lebanon under international pressure, ending a 29-year deployment.

In June the U.N. Security Council voted unanimously to extend for another six months the mandate of the U.N. panel probing Hariri's murder.

An international tribunal is to try suspects in the Hariri crime and related murders
Posted by: Fred || 08/10/2008 00:00 || Comments || Link || E-Mail|| [6462 views] Top|| File under: Govt of Syria
Tehran: New Iran sanctions 'harm' West
Iranian Parliamentary Deputy Alaeddin Boroujerdi says imposing new EU sanctions against the Islamic Republic will 'damage' the West. "Any measure by the European Union ahead of the end of talks between Iran and the five Security Council veto holders plus Germany (5+1 Group) will be unacceptable," the Head of the Majlis (Parliament) National Security and Foreign Policy Commission, Alaeddin Boroujerdi, told IRNA Saturday.

The EU issued a decree on Friday enacting the imposition of fresh UN Security Council sanctions against Iran over its nuclear program.

The EU presidency decreed that its financial institutions must exercise 'restraint' on export credits to Iran and that its 27 member states inspect Iran-bound cargoes.

It also urged the countries to exercise vigilance in dealing with 'all banks domiciled in Iran, in particular Bank Saderat'.

The Iranian MP said that Iran and the EU enjoy a high level of trade and economic cooperation and added that sanctions would have adverse consequence on their positive mutual ties.

Boroujerdi called on EU Foreign Policy Chief Javier Solana and the 5+1 Group to hold the second round of talks with Iran to receive a clear response from the Islamic Republic to a package of incentives they have already presented to Tehran calling for a suspension of enrichment activities.

The Deputy Director General of the International Atomic Energy Agency, Olli Heinonen, held talks in Tehran on Thursday with senior Iranian nuclear officials including Deputy Head of Iran's Atomic Energy Organization (IAEO) Mohammad Saeedi and Iran's permanent representative to the IAEA, Ali-Asghar Soltaniyeh.

Iran on Tuesday sent a letter to the 5+1 Group (the five veto-wielding members of the UN Security Council and Germany) demanding additional clarification over their package of proposals and clear answers to its questions.

The West accuses Iran of making efforts to develop nuclear arms. Tehran, however, argues its enrichment activities are aimed at electricity generation and further peaceful applications of nuclear technology.

Under US pressure, however, the UN Security Council has intervened in Tehran's nuclear case and has so far imposed three rounds of sanctions against the country.

Posted by: Fred || 08/10/2008 00:00 || Comments || Link || E-Mail|| [6465 views] Top|| File under: Govt of Iran
Syria bars repeat visit by UN nuclear experts
Syria said Saturday it would bar U.N. nuclear investigators from revisiting a site bombed by Israeli jets on suspicion it was a secretly built atomic reactor.

The move dealt a blow to International Atomic Energy Agency efforts to follow up on intelligence indicating Syria was hiding a nuclear program that could be used to make weapons.

Syria denies it has hidden nuclear facilities.
Continued on Page 49
Posted by: Fred || 08/10/2008 00:00 || Comments || Link || E-Mail|| [6467 views] Top|| File under: Govt of Syria
Who's in the News
57
[untagged]
9
TTP
5
Govt of Pakistan
3
Iraqi Insurgency
2
Govt of Iran
2
Govt of Syria
2
Hamas
2
Hezbollah
1
al-Qaeda
1
Hizbul Mujaheddin
1
Islamic Movement of Uzbekistan
1
Lashkar-e-Islami
1
Taliban
1
Global Jihad
Bookmark
E-Mail Me
The Classics
The O Club
Rantburg Store
The Bloids
The Never-ending Story
Thugburg
Gulf War I
The Way We Were
Bio
Merry-Go-Blog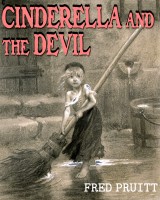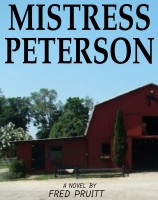 On Sale now!


A multi-volume chronology and reference guide set detailing three years of the Mexican Drug War between 2010 and 2012.

Rantburg.com and borderlandbeat.com correspondent and author Chris Covert presents his first non-fiction work detailing the drug and gang related violence in Mexico.

Chris gives us Mexican press dispatches of drug and gang war violence over three years, presented in a multi volume set intended to chronicle the death, violence and mayhem which has dominated Mexico for six years.
Click here for more information


Meet the Mods
In no particular order...


Steve White
Seafarious
Pappy
lotp
Scooter McGruder
john frum
tu3031
badanov
sherry
ryuge
GolfBravoUSMC
Bright Pebbles
trailing wife
Gloria
Fred
Besoeker
Glenmore
Frank G
3dc
Skidmark
Alaska Paul



Better than the average link...



Rantburg was assembled from recycled algorithms in the United States of America. No trees were destroyed in the production of this weblog. We did hurt some, though. Sorry.
3.236.52.68

Help keep the Burg running! Paypal: