Africa North
Freed Uk Reporters: Libyans Thought We Were Israeli Spies
British journalists say their bandages had Welsh writing on them, but captors mistook it for Hebrew

Two British journalists who were released over the weekend by a Libyan militia after being

jugged

for a month were thought to be spies because their captors confused Welsh with Hebrew, The Telegraph reported Tuesday.
 
Nicholas Davies-Jones and Gareth Montgomery-Johnson, who were working for Iran's English-language Press TV, were

jugged

on Feb 22 by the Swehli brigade, one of the dozens of militias which helped force out Libyan leader Muammar Qadaffy


... who is now napping peacefully in the dirt...


last year.
 
Earlier this month, the Swehli militia said the Britons, initially

jugged

for illegal entry into Libya, were suspected of spying, The Telegraph reported. However,


we can't all be heroes. Somebody has to sit on the curb and applaud when they go by...


they were transferred to the custody of the government last week.
 
The

news hound

s said five days after they had been

jugged

, the militia had gone to their hotel to find footage and began looking through equipment and the archive material.
 
"My father, who's a nurse, had given me some bandages in case we got into trouble. Some had Welsh written on and they thought this was Hebrew and we were Israeli spies," Montgomery-Johnson told BBC 5Live.
Posted by: trailing wife || 03/22/2012 00:00 || Comments || Link || E-Mail|| [287 views] Top|| File under:
Africa Subsaharan
Boko Haram rules out more talks with Nigerian govt
[Bangla Daily Star] A

front man

for Boko Haram
... not to be confused with Procol Harum, Harum Scarum, possibly to be confused with Helter Skelter. Currently wearing a false nose and moustache and answering to Jama'atu Ahlus-Sunnah Lidda'Awati Wal Jihad, or Big Louie...
has ruled out further talks with Nigeria's government after preliminary, indirect contacts aimed at ending scores of deadly attacks.

Abul Qaqa, who has claimed to speak on behalf of Boko Haram a number of times in the past, told journalists in a telephone conference late Tuesday that the government could not be trusted.

He did not give details, but a

holy man

who acted as an intermediary in the indirect talks, which were at a preliminary stage, said last weekend he would no longer do so because leaks to the media by the government showed it was insincere.
Posted by: Fred || 03/22/2012 00:00 || Comments || Link || E-Mail|| [288 views] Top|| File under: Boko Haram
Arabia
Hadi forms higher committee for media policies
[Yemen Post] President Abdu Rabu Mansour Hadi has directed to from a higher committee to draw media policies that harmonize with the current transition stage, media sources said on Tuesday.

They said this move came after the General People Congress headed by the former President President-for-Life Ali Abdullah Saleh


... Saleh initially took power as a strongman of North Yemen in 1977, when disco was in flower, but he didn't invite Donna Summer to the inauguration and Blondie couldn't make it...


threatened to withdraw from the interim government in protest at attacks by Prime Minster Mohammad Salem Basindowa against Saleh.

The media office of Hadi called on Tuesday all political forces to self-restriction, pointing out that the global community closely watch the political settlement in Yemen.

Sources said that the GPC threatened during the past few days to withdraw his members participating in the consensus government with the aim of breaking down its performances.

They further said that Hadi intervened and directed 16 ministers of the GPC to attend a cabinet session on Tuesday.

The ministers demanded Basindowa to apologize about remarks in which he accused saleh of standing behind the killing of 58 protesters and wounding hundreds others on what is known as Al-Karama Friday( Dignity Friday) on March 18.

Leaders and parliamentarians of the GPC strongly attacked Basindowa, demanding to withdraw the confidence from his government.

News reports had stated that differences between Hadi and Saleh escalated particularly after Saleh said in a speech before a rally of his supporters that the power transfer was conspiracy.

They further said that the

big shot

of the GPC, Abdul-Karim Al-Iriany, seeks to mediate between Saleh and Hadi, pointing out that Al-Irian held separate meetings with both men.


Posted by: Fred || 03/22/2012 00:00 || Comments || Link || E-Mail|| [271 views] Top|| File under: Arab Spring
Caribbean-Latin America
8,000 Mexican troops deploy to Michoacan
For a map, click here. For a map of Michoacan state, click here

By Chris Covert
Rantburg.com

The Mexican Secretaria de Defensa Nacional (SEDENA) and President Felipe Calderon Hinojosa said Wednesday that a total of 8,000 troops have been moved to Michoacan state, according to Mexican news and official accounts.

Calderon and General Guillermo Galvan Galvan were at the opening ceremony of a base that will house the newly raised Mexican 25th Motorized Cavalry Regiment in Tiquicheo, Michoacan in southern Michoacan.

Michoacan governor Fausto Vallejo Figueroa, Mexican Secretaria Armada de Mexico (SEMAR), Admiral Mariano Francisco Saynez Mendoza and commander of the XII Military Region, General de Division Ruben Venzor Arellano and commander of the 21st Military Zone, General Juan Antonio Bernal were also in attendance.

The unit's total compliment is 600 soldiers and 60 vehicles. Much of the unit's cadre and officers were experienced soldiers moved from other motorized cavalry units. Colonel Juan Lopez Sanchez is the unit's commander.

The physical location of the base is near the tri-border area, with Mexico state to the east and Guerrero state to the south. Tiquicheo is astride Mexico Federal highway 49 which connects Morelia, the capital of Michoacan, with Toluca, the capital of Mexico state, as well as Distrito Federal farther east.

Michoacan now rivals Tamaulipas as one of the most heavily fortified states in Mexico. A total of 8,000 Mexican Army troops, an undisclosed number of Naval Infantry units and about 1,500 Policia Federal (PF) effectives have been deployed to Tamaulipas since the start of the year, mostly to the north near the border crossings with the US.

Many of those forces were redeployed from other southern states as diverse as Zacatecas and Chiapas.

It is unclear from news accounts just how many troops were moved, and from where to Michoacan. The state last experienced an upsurge in security forces deployed because of the November 13th gubernatorial elections. About 1,800 PF effectives were deployed to Michoacan in July, 2011, along with undisclosed numbers of Mexican Army and Naval Infantry forces. The PF deployment came with about 170 vehicles including armored cars, 15 ambulances and four helicopters, including US-made Blackhawk utility and Russian made MI-17Sh helicopters. PF troops generally do not announce when they leave so it is unknown if those troops remain in the state.

The increases in troops strengths in many of Mexico's trouble spots comes a year after a total of 18 infantry battalions were raised by SEDENA to deal with the problem of exhausted units. Prior to the raising of the new units, some army units in the field had not been been relieved in months. The new forces presumably will allow Mexican Army units to rest, refit and retrain, giving military zone and region commanders better flexibility.

Up until last year Michoacan was considered to be La Familia de Michoacana territory. Since that time, some members of the criminal group were captured, some were killed fighting Mexican security forces, while others split off and formed a new criminal gang Los Caballeros Templarios or Knights Templars. The losses suffered by La Familia at the time were so severe as to cause PF spokesman Luis Cardenas Palomino to claim the group was finished.

In fact, several narcopintas allegedly put up by La Familia members announced the group's intention to go out of business in December, 2010.

And now, according to a recent posting in BorderlandBeat.com the Jalisco Nuevo Generacion drug cartel, itself having lost two of its top leaders, has announced its intention of destroying Los Caballeros Templarios. Jalisco Nuevo Generacion's territory is Jalisco state, which borders Michaocan to the east. Some small groups of Jalisco Nuevo Generacion cartel operatives are known to already operate in eastern parts of Michoacan.

Chris Covert writes Mexican Drug War and national political news for Rantburg.com
Posted by: badanov || 03/22/2012 00:00 || Comments || Link || E-Mail|| [422 views] Top|| File under:
Caucasus/Russia/Central Asia
Israeli Violation Of Lebanon Sovereignty Unacceptable: Russia
Russian Foreign Minister Sergei Lavrov has said that Israel's regular violations of Lebanese airspace are unacceptable and infringe the United Nations Security Council Resolution 1701.

"We consider violating this resolution unacceptable, especially as far as respect for

Leb

's

illusory sovereignty

and airspace is concerned. Regrettably, this is a regular violation by the Israeli air force," Lavrov said during a joint news conference with his Lebanese counterpart Adnan Mansour in Moscow on Tuesday.

Mansour told Russian Foreign Minister that Israeli military has violated Lebanese airspace more over 9,000 times since 2006.

Israel violates

Leb

's airspace on an almost daily basis, claiming the flights serve surveillance purposes.



Leb

's government, the

Hezbullies

resistance movement, and the UN Interim Force in

Leb

, known as UNIFIL, have repeatedly condemned the airspace violations.

UN Security Council Resolution 1701, which brokered a ceasefire in the war of aggression Israel launched against

Leb

in 2006, calls on Tel Aviv to respect Beirut's

illusory sovereignty

and territorial integrity.

In 2009,

Leb

filed a complaint with the United Nations, presenting over 7,000 documents pertaining to Israeli violations of Lebanese territory.
Posted by: trailing wife || 03/22/2012 00:00 || Comments || Link || E-Mail|| [296 views] Top|| File under:
China-Japan-Koreas
More on Pudgy's Purge of Military
A bloody purge in North Korea following the sudden death of leader Kim Jong-il late last year saw barbaric methods including mortar rounds used to execute high-ranking military officials, a South Korean government source said Wednesday.

"After Kim Jong-un became North Korean leader following the mourning period for his father in late December, high-ranking military officers started disappearing," the source said. The source added Fat Boy Kim Jong-un ordered loyal officials to "get rid of" anyone caught misbehaving during the mourning period for Kim Jong-il.

But contrary to reports that an assistant chief of the Ministry of the People's Armed Forces was put in front of a firing squad for being drunk during the mourning period, he was executed using a mortar round in line with Kim's orders to leave "no trace of him behind, down to his hair."

Besides the assistant chief and an assistant chief of the General Staff Department, frontline commanders were also executed, the source said.

Kim Jong-il also purged dissenters after the death of his father Kim Il-sung in 1994. Even those caught for minor infractions were executed by firing squad.

But Kim Jong-un's methods appear even more brutal. A source familiar with North Korea said, "It appears that the loyalty pledged by the military did not satisfy the young leader, who is sensitive about his weight age." Kim junior is 28 or 29.

The source said the drastic measures may have been proposed by Kim's confidant Kim Jong-gak (62), the first deputy director of the General Political Bureau of the North Korean People's Army.
Posted by: Steve White || 03/22/2012 00:00 || Comments || Link || E-Mail|| [274 views] Top|| File under:
Norks Threaten Seoul Nuclear Summit
North Korea has threatened dire consequences if world leaders at the Nuclear Security Summit in Seoul next week issue any statement on Pyongyang's nuclear program. The official KCNA news agency on Wednesday said it would be "a heinous insult" if the summit issues a "so-called statement" on North Korea.

"Any such kind of provocation would constitute a declaration of war against us," it added.

North Korean state radio was even more belligerent, saying, "If anybody protects and takes sides even a little with the South Korean puppet clique which is bent on seeking confrontation" with the North, they would find themselves in range of "indiscriminate gunfire aimed at pulverizing the traitors."

KCNA said Lee Myung-bak government is trying to "turn the international event into a site of confrontation with [the North], taking advantage of its status as the host. To repeat, the so-called 'North Korean nuclear issue' does not exist. There is no justification to put it on the table." State radio said, "It is insulting and shameful for countries that value justice and peace to participate in the Seoul summit."

North Korea's state media have carried articles and commentaries denouncing the nuclear summit almost every day since the beginning of the month, but this was the first time they have threatened participating countries with war.

A South Korean government official said. "The North was disappointed that China and Russia are taking part, so it seems the media are trying to increase the blackmail." But he added Seoul "is not going to respond to every statement from them."
Posted by: Steve White || 03/22/2012 00:00 || Comments || Link || E-Mail|| [278 views] Top|| File under:
Europe
Sarkozy: Jail those who browse terror websites
France's president proposed a sweeping new law Thursday that would jail those who visit extremist web sites — one of several tough new measures floated in the wake of a murderous shooting spree.

The proposed rules, unveiled by Nicolas Sarkozy after the death of an Islamist fanatic wanted for a horrifying series of execution-style murders, have alarmed journalists and legal experts, who say they risk pulling the plug on free expression.

Sarkozy argued that it was time to treat those who browse extremist websites the same way as those who consume child pornography.

"Anyone who regularly consults Internet sites which promote terror or hatred or violence will be sentenced to prison," he told a campaign rally in Strasbourg, in eastern France. "What is possible for pedophiles should be possible for trainee terrorists and their supporters, too."

How the proposed rules would work isn't clear. When asked, Sarkozy's office directed the query for details to the Ministry of Justice, which didn't immediately offer clarification.
Posted by: tipper || 03/22/2012 18:02 || Comments || Link || E-Mail|| [389 views] Top|| File under:
'Toulouse gunman had visited Israel'
French gunman Mohamed Merah, who killed three soldiers and four Jews in France in the last two weeks, had been on a trip to Israel in the past, France's Le Monde newspaper reported Thursday.

According to the report, Merah's passport had Israeli stamps in it. The purpose of his visit is not known, but analysts suspect he was either trying to visit the Palestinian territories or do reconnaissance to plan a terror attack.

Based on the stamps in his passports, Merah also visited Syria, Iraq, Jordan and Afghanistan.
Posted by: tipper || 03/22/2012 16:01 || Comments || Link || E-Mail|| [300 views] Top|| File under:
The Grand Turk
Kurd militants threaten Turkey if it enters Syria
Turkish Kurd militants threatened on Thursday to turn all Kurdish populated areas into a "war zone" if Turkish troops entered Syria, a sign the Kurdistan Workers Party (PKK) which has allies in Syria may be taking sides in the conflict there.

A renewed alliance between Damascus and the PKK would anger Turkey and could prompt it to take an even stronger line against Syrian President Bashar al-Assad over his brutal repression of anti-government protesters.

PKK field commander Murat Karayilan said Turkey was preparing the ground for an intervention in Syria.

"The Turkish state is planning an intervention against our people," the Europe-based Firat news agency, close to the militants, quoted him as saying.

"Let me state clearly, if the Turkish state intervenes against our people in western Kurdistan, all of Kurdistan will turn into a war zone," he said.

Western Kurdistan is the term Kurdish nationalists use to describe Kurdish areas of northeast Syria, while by Kurdistan they mean the Kurdish areas of Turkey, Iraq, Syria and Iran.
Posted by: tipper || 03/22/2012 16:07 || Comments || Link || E-Mail|| [539 views] Top|| File under:
Home Front: Culture Wars
Report: Al-Qaida was saddened by Keith Olbermann's MSNBC firing
When MSNBC discarded Keith Olbermann, al-Qaida mourned.

So reports David Ignatius, the Washington Post columnist who has gained exclusive access to some of the documents recovered from Osama bin Laden's compound in Abbottabad, Pakistan.

In his Wednesday column in the Washington Post, Ignatius reported on the details of a 21-page letter to bin Laden written by al-Qaida media adviser Adam Gadahn. Though the letter was undated, Ignatius says that it was likely written sometime after November 2010.

Laying out the current media landscape for the now waterlogged terrorist kingpin, Gadahn, an American-born Jewish convert to Islam, lamented the "firing" of Olbermann from MSNBC.

"In the letter, the media adviser focuses on 'how to exploit' the 10th anniversary of 9/11 on television," Ignatius writes.

"He worries that CNN 'seems to be in cooperation with the government more than the others,' though he praises its 'good and detailed' Arabic coverage. 'I used to think that MSNBC channel may be good and neutral a bit,' he continues, but then notes the firing of Olbermann."

Olbermann's final show on MSNBC was in January 2011.


Who knew that Keif had more than two viewers?
Posted by: Beavis || 03/22/2012 09:01 || Comments || Link || E-Mail|| [311 views] Top|| File under:
Home Front: WoT
Alleged French gunman on US no-fly List
A U.S. counterterrorism official says the man suspected in the deaths of seven people in France was on the list of known or suspected terrorists who are prohibited from flying to the United States.

The counterterrorism official, who spoke on condition of anonymity to discuss the ongoing investigation, says the suspected shooter, Mohamed Merah, had been on the no-fly list since 2010.

The U.S. no-fly list includes thousands of known or suspected terrorists. Most of the people on the list are foreign.

Merah was killed Thursday after a 32-hour standoff with French authorities.
Posted by: tipper || 03/22/2012 16:20 || Comments || Link || E-Mail|| [397 views] Top|| File under:
Project Gunwalker: ATF Managers Lawyer Up, Slam Gun Laws and Still Deny Gunwalking
Katie Pavlich of Townhall is following this story closely


The attorneys of Bill Newell, embattled former ATF Special Agent in Charge of the Phoenix Field Division, and David Voth, Supervisor of Phoenix Group VII (the group that carried out Operation Fast and Furious), are accusing Senator Charles Grassley and Chairman of the House Oversight Committee Darrell Issa of making "many inaccurate and harmful statements" and "factual distortions against" their clients.

In a letter obtained by Townhall, attorney and former Department of Justice Prosecutor Paul E. Pelletier, representing Newell, writes on behalf his defendant to "correct the factual distortions in your staff's 'memorandum.'

To be clear, this faulty memorandum and the conduct of the Committee's investigation to date has disserved the hard working ATF agents, in Phoenix and elsewhere who, with great personal sacrifice, risk their lives every day to make a difference in the communities in which we live.

It is, of course, now evident that the citizens of this country are far less safe today primarily as a result of the irresponsible manner in which this 'outcome-determined' investigation has been conducted."

Pelletier accuses Issa and Grassley of refusing to follow evidence in the Fast and Furious investigation, saying, "I have learned that the ultimate success and legitimacy of any investigation depends upon the capacity of investigators to blindly follow the evidence where it leads and to neutrally and dispassionately evaluate that evidence before reaching a conclusion.

Given your staff's tortured factual conclusions, your staff's utter disregard of any evidence that contravened or rebutted the preordained and misdirected conclusions of misconduct, speculation to motive is unnecessary."



snip


The letter from Levy blames Issa and Grassley for causing damage to Voth and for weakening "the criminal justice system's attempt to help protect innocent Americans and Mexicans from the drug cartel's conspiracy to purchase, deliver, and use some of the deadliest firearms to protect their dope."

So, who should we believe? Corrupt ATF managers who have denied gunwalking since day one of the Fast and Furious investigation, or brave whistleblowers who have put their personal lives and careers on the line to get the truth to the American people?

Keep in mind: 1,400 Fast and Furious guns are still missing; after more than a year of investigation, the DOJ has still failed to turn over 74,000 requested documents to the House Oversight Committee
Posted by: Sherry || 03/22/2012 13:31 || Comments || Link || E-Mail|| [444 views] Top|| File under:
Israel-Palestine-Jordan
PA urges donor countries to pay up
These guys are becoming incompetent. Maybe they should hire Tony Soprano as an advisory consultant. Tony never seemed to have much trouble getting his "donors" to pay up.


Palestinian Authority PM Salam Fayyad says donations necessary to help $1 billion PA fiscal deficit; Norwegian FM says Israel should transfer PA tax revenue.
The Palestinian Authority Thursday hailed as "important" a decision by the international donors to provide financial aid to the Palestinians, but urged the countries to channel the promised funds immediately.

Representatives of international donors met in Brussels Wednesday to discuss the financial crisis in the PA.

At the end of the meeting, Norwegian Foreign Minister Jonas Gahr Stoere urged the donors to ensure the contribution of $1 billion in assistance [to the PA] in 2012.

He also urged Israel to facilitate the transfer of tax revenues belonging to the PA.

The donor's "Ad-Hoc Liaison Committee on Palestine" said after the meeting in Brussels that the global economic slowdown has created a $1 billion deficit in the PA's budget.

It noted that at the beginning of this year the PA has "experienced a severe fiscal crisis, which threatens to become protracted given the recent and projected declines in donor assistance" and the situation could soon be "totally unmanageable."

The committee appealed to Israel to "ensure monthly transfers to the PA in a predictable manner."

PA Prime Minister Salam Fayyad described the donor countries' decision as important, but stressed the need to transfer the promised funds quickly to help the PA government overcome the severe financial crisis.

Fayyad said that it was also important that Arab countries fulfill their financial obligations toward the Palestinians.

Fayyad denied that the donors had conditioned continued financial aid to the Palestinians on their abandoning efforts to unilaterally achieve UN recognition of a Palestinian state.

Fayyad, who attended the meeting in Brussels, complained that Israel was preventing the PA from carrying out a development plan in Area C of the West Bank which is under exclusive Israeli control and which constitutes nearly 60% of the land.

Posted by: tipper || 03/22/2012 17:10 || Comments || Link || E-Mail|| [396 views] Top|| File under:
Syria-Lebanon-Iran
Clinton warns Assad to implement UN plan
[Dawn] US Secretary of State Hillary Clinton
... sometimes described as the Smartest Woman in the World and at other times as Mrs. Bill, never as Another Dean Acheson ...
on Wednesday praised the UN statement on Syria and warned Hereditary President-for-Life Bashir Pencilneck al-Assad


The Scourge of Hama...


to carry out the peace plan or face "increasing pressure."

Clinton said that the long-divided UN Security Council has taken "a positive step" after it adopted a statement demanding that Syria immediately implement a peace plan proposed by former secretary general Kofi Annan

...Ghanaian diplomat who served as the seventh and so far the worst Secretary-General of the UN. Annan and the UN were the co-recipients of the 2001 Nobel Peace Prize for something or other that probably sounded good at the time. In December 2004, reports surfaced that Kofi's son Kojo received payments from the Swiss company Cotecna, which had won a lucrative contract under the UN Oil-for-Food Program. Kofi Annan called for an investigation to look into the allegations, which stirred up the expected cesspool but couldn't seem to come up with enough evidence to indict Kofi himself, or even Kojo...
"To President Assad and his regime, we say, along with the rest of the international community, take this path, commit to it, or face increasing pressure and isolation," Clinton told

news hound

s.

Clinton called for the plan to be implemented by "all Syrians who love their country and respect its history and understand the tremendous potential that working together provides."

Posted by: Fred || 03/22/2012 00:00 || Comments || Link || E-Mail|| [280 views] Top|| File under: Govt of Syria
Who's in the News
38
[untagged]
4
Govt of Pakistan
4
Govt of Syria
3
Arab Spring
2
al-Qaeda
2
al-Shabaab
1
TTP
1
al-Qaeda in Arabia
1
al-Qaeda in Pakistan
1
Boko Haram
1
Govt of Sudan
1
Jamaat-e-Islami
Bookmark
E-Mail Me
The Classics
The O Club
Rantburg Store
The Bloids
The Never-ending Story
Thugburg
Gulf War I
The Way We Were
Bio
Merry-Go-Blog
Hair Through the Ages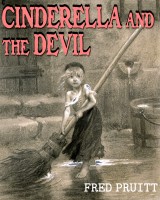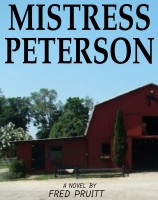 On Sale now!


A multi-volume chronology and reference guide set detailing three years of the Mexican Drug War between 2010 and 2012.

Rantburg.com and borderlandbeat.com correspondent and author Chris Covert presents his first non-fiction work detailing the drug and gang related violence in Mexico.

Chris gives us Mexican press dispatches of drug and gang war violence over three years, presented in a multi volume set intended to chronicle the death, violence and mayhem which has dominated Mexico for six years.
Click here for more information


Meet the Mods
In no particular order...


Steve White
Seafarious
Pappy
lotp
Scooter McGruder
john frum
tu3031
badanov
sherry
ryuge
GolfBravoUSMC
Bright Pebbles
trailing wife
Gloria
Fred
Besoeker
Glenmore
Frank G
3dc
Skidmark
Alaska Paul



Better than the average link...



Rantburg was assembled from recycled algorithms in the United States of America. No trees were destroyed in the production of this weblog. We did hurt some, though. Sorry.
3.227.240.143