Afghanistan
Taliban producing 'new generation' of tech-savvy fighters
KABUL: Once correctly seen as uneducated thugs, the Taliban are producing dangerous new fighters who use the latest digital technology to plan and publicise attacks against NATO and Afghan forces, analysts say.


So even though Mo' didn't have Google Maps, the Talibs will use whatever high-tech they can get their hands on, so that they have a chance of surviving. They're adapting to whom they are fighting.

The militants recently released a video of a June 1 attack on a US military base in the eastern province of Khost, on the border with Pakistan, showcasing far more developed techniques to plan the assault than previously thought. The footage shows the fighters, in military uniforms, being briefed by their commander using a model and satellite images of the target, Forward Operating Base Salerno.

A huge truck bomb is seen destroying the entrance to the facility, before an assault force enters the base to carry out the second phase of the attack – wearing US military uniforms, according to the US-based company IntelCenter.

The blast and fighting that followed were filmed from at least three angles, showing the militants' multiple observation points – and their desire to produce a slick video afterwards for propaganda purposes.

Analysts say such organised and complex attacks generate more publicity, require fewer fighters and give the insurgents the appearance of being stronger than they may actually be.

"Maybe in some cases they only want the media impact. On other occasions, we say to ourselves that it looks really serious. These videos show that they have real skills and technical knowledge," a Western official told AFP.

The film of the Khost attack was first obtained by Al-Jazeera but later posted on the Taliban's Voice of Jihad website.

"Far from showing a Taliban force weakened and on the ropes, the video is a clear reminder that the Taliban maintains the ability to prepare and execute large-scale attacks," wrote IntelCenter, which monitors jihadist websites.

When the Taliban ruled Afghanistan between 1996 and 2001, almost all electronic products were outlawed as un-Islamic. Photographs of living things were illegal, and ownership of a video player could lead to a public lashing. But now technology plays an essential role in the militants' reshaped strategy, with carefully-planned surprise attacks in places that previously were spared heavy assaults, said analyst Waheed Wafa. "Five years ago, for instance, the Taliban would attack in hundreds, mostly in remote towns. But now, 10 fighters can do an even better job in sophisticated attacks in big cities," he said.

"The Taliban also want to show that they are very clean, organised and high-tech, and that comes whenever a party in conflict feels that it has a chance to come back to power."

Afghan writer and analyst Waheed Mujda, a former official in the Taliban regime, added, "It is a new generation of Taliban, they are very high-tech and that is because they face a high-tech army as their enemy.

"They use GPS, Google Maps, cameras and almost every digital age technology. They can inflict more casualties on their enemy if their attacks are well planned."

NATO's US-led International Security Assistance Force (ISAF) and the Afghan Interior Ministry dismissed the video as a propaganda stunt. It is "simply an attempt by the insurgents to sensationalise this action," ISAF spokesman Brigadier General Guenter Katz told AFP. "What this video really shows is the insurgents' selfish efforts to recruit and propagandise more young men to needlessly die for a failed cause."
Posted by: Steve White || 07/26/2012 00:00 || Comments || Link || [336073 views] Top|| File under:
Africa Horn
Somali Assembly Convenes to Form Government
A nine-day conference is under way in the Somali capital, Mogadishu, where an 825-member assembly is expected to ratify a new constitution.

The Constituent Assembly began meeting on Wednesday, after the gathering was postponed three times this month. The assembly includes a broad range of regional delegates who will discuss and possibly amend a draft measure. They will likely provisionally adopt the constitution.

President Sheikh Sharif Sheikh Ahmed says the gathering marks a historic moment for the country.

"I would like to congratulate all Somalis on this success at this crucial time," he said. "We are here today to approve the constitution, which means the foundation of our country's governance is being laid down."

The United Nations-backed "roadmap" for Somalia calls for ushering in a more permanent government.
Posted by: Steve White || 07/26/2012 00:00 || Comments || Link || [336064 views] Top|| File under:
Ethiopian troops arrest Somali army officers in Baidoa
BAIDOA —The Ethiopian troops operating inside southern Somalia are reportedly took into custody several senior Somali army commanders in Baidoa, the third largest city in Somalia, Officials said on Wednesday.

Military sources who spoke with Shabelle Media said that the officers — two in Somali army in Baidoa, the capital of Bay region were detained on Wednesday by the Ethiopian troops after rift broke out among the officials of Bay administration for Somali government.

Aden Doodshe, the army boss of Baidoa and aden Biid —the police chief both are held at the central jail of the city manned by Ethiopian troops, according to the sources.

Somali government officials in the region have yet to comment on the arrest.
Posted by: Steve White || 07/26/2012 00:00 || Comments || Link || [336066 views] Top|| File under:
Drone operations over Somalia pose danger to air traffic, U.N. says
The skies over Somalia have become so congested with drones that the unmanned aircraft pose a danger to air traffic and potentially violate a long-standing arms embargo against the war-torn country, according to United Nations officials.


Let's just grant that the U.N. report may be a tad hysterical and overblown...

In a recently completed report, U.N. officials describe several narrowly averted disasters in which drones crashed into a refu­gee camp, flew dangerously close to a fuel dump and almost collided with a large passenger plane over Mogadishu, the capital.

Although U.N. investigators did not directly pin the blame for the mishaps on the United States, the report noted that at least two of the unmanned aircraft appeared to be U.S.-manufactured and suggested that Washington had been less than forthcoming about its drone operations in Somalia.


Not that we're particularly obligated to be forthcoming, especially to the U.N....

The U.S. military has conducted clandestine


'Clandestine' means we generally aren't forthcoming, you see...

drone flights over Somalia for years as part of a broader counterterrorism campaign against al-Shabab, a group of crazed Islamist terrorists fighters that controls much of the country and is affiliated with al-Qaeda.

Although the drone missions have long been an open secret, the Obama administration acknowledged last month for the first time that it "is engaged in a robust range of operations to target al-Qaeda and associated forces, including in Somalia."


And we shouldn't have acknowledged even that...

The number of military drone flights over Somalia has increased substantially since the Air Force opened a new base last year in next-door Ethi­o­pia. The military opened a similar base in late 2009 in the Seychelles, an Indian Ocean archipelago off the eastern coast of Somalia.


Both operations previously revealed by WaPo...

Both of those operations complement a much bigger U.S. military drone base in Djibouti, a small country on Somalia's northwestern border on the Horn of Africa.

In recent years, small teams of Special Operations forces and CIA operatives have gradually stepped up secret missions inside Somalia to rescue hostages and hunt for al-Shabab leaders.

The U.N. Security Council imposed an arms embargo on Somalia in 1992, although it has carved out an exception for an African Union military force that has been battling al-Shabab and propping up a transitional Somali government based in Mogadishu.

The U.N. Monitoring Group on Somalia, which prepared the new report,


And which claimed all of its per-diems...

said that it considered the use of drones in that country "a potential violation of the arms embargo" because the aircraft are "exclusively military" in nature.


The arms embargo meant that people wouldn't sell the Somalis, and especially al-Shabab, arms. It doesn't say anything about us using drones, or supplying drones to our pals who might use them there on a peacekeeping (actually peacemaking) mission.

The Pentagon has supplied several small, hand-launched surveillance drones, known as Ravens, to the African Union troops in Somalia. But any other drones — such as the Predator and Reaper unmanned aircraft that the U.S. military flies at higher altitudes — would "be operating in violation of the embargo," said Matthew Bryden, a Canadian official and coordinator for the U.N. Monitoring Group.


Only if we sold them to al-Shabab...

Spokesmen for the Pentagon and the State Department declined to comment on U.S. drone operations in Somalia.

The U.S. military has plans to send more surveillance drones to Somalia. Earlier this month, the Pentagon notified Congress that it will give eight additional hand-launched Ravens to Kenyan forces deployed to Somalia as part of the African Union mission.


Which also doesn't violate the embargo, since we're giving them to the Kenyans and not to the Somalis.

The U.N. report said that unmanned aircraft now "routinely operate in Somali airspace." Confirmations are elusive, however, because it can be difficult for people on the ground to distinguish between drones and regular planes flying high overhead.

The United Nations said it had documented 64 unauthorized flights of drones, fighter jets or attack helicopters in Somalia since June 2011.


Unauthorized according to whom?
Posted by: Steve White || 07/26/2012 00:00 || Comments || Link || [336067 views] Top|| File under:
Two charged in Sudan protest 'terrorist' case
KHARTOUM: Two alleged anti-regime activists in Sudan face up to 10 years' prison after a judge charged them on Wednesday in a terrorism-linked conspiracy over Arab Spring-style discontent sparked by inflation.

Rudwan Daud and Ahmed Ali each face several accusations but the most serious is involvement with a terrorist or criminal organization, their lawyer Khaled Awad said outside the court. The lawyer said Daud and Ali could be jailed between five and 10 years if convicted on the most serious charge.

Daud is an activist with Girifna ("We are fed up"), a non-violent youth movement which, like its counterparts in Syria and elsewhere, has used Twitter and other social media to spread its anti-government message and support street protests.

On June 16 at the University of Khartoum students began protesting high food prices, beginning the longest-running public challenge to the 23-year regime of President Omar Al-Bashir. After Bashir announced austerity measures, including tax hikes and an end to cheap fuel, scattered demonstrations calling for the government's downfall spread around the capital and to other parts of Sudan.

Girifna said on its website that Daud was arrested at his house on July 3 after helping to organize a protest in his Khartoum-area neighborhood.

A police officer testified that Daud and Ali were plotting violence against the state because they were found with written statements against the regime, old tires and a bottle of fuel. Burning tires is a tactic of some protesters.

Ten other people, including Daud's father and brother, were freed for lack of evidence on Wednesday, the lawyer Awad said.

Daud and Ali are to return to court on Sunday when the defense calls evidence. Daud was escorted from court by more than 10 armed policemen but raised his cuffed hands to give a victory sign and nodded his head to acknowledge waiting supporters.
Posted by: Steve White || 07/26/2012 00:00 || Comments || Link || [336070 views] Top|| File under:
Africa North
Swiss freeze Mubarak's assets
ZURICH: Switzerland has frozen more assets that belonged to former Egyptian president Hosni Mubarak and his associates, prosecutors said on Wednesday. The Swiss authorities have now frozen about $700 million, compared to a previous figure of $414 million, Jeannette Balmer, spokeswoman for Swiss federal prosecutors, said in a statement.


Hosni's stuck in a prison hospital bed; doesn't sound like he's going anywhere soon except to Hell. His sons are jugged or on the lam. Looks like the Swiss just turned a profit...
Posted by: Steve White || 07/26/2012 00:00 || Comments || Link || [336068 views] Top|| File under:
Britain
Olympics: Iran Denies Athletes Will Compete Against Israelis
Iranian media on Tuesday denied a report
No, no! Certainly not!
quoting the head of the Iranian Olympic Mission as saying that Iranian athletes will compete against Israelis at the London Games.
 
"In a satanic step, Zionist media published the words of the head of Iran's Olympic Mission who announced that the Iranian athletes will compete against the Zionist regime's representatives at the Olympics," a Fars news agency report said. The report was quoted by other Iranian media outlets.
  
Fars claimed the Bahram Afsharzadeh's words were taken out of context. "He said nothing on the matter and did not name Israel," Fars said.
 
Afsharzadeh's statements gained widespread attention around the world Monday after the

News Agency that Dare Not be Named

suggested they were a sign that Tehran was changing its traditional boycott policy against Israeli athletes.
 
The statements appear to be a carefully planned move by Iran aiming to show a peaceful exterior amid the ongoing conflict between Iran and the West. The Iranians might also have taken into account the fact that an actual Iranian-Israeli face-off was unlikely to occur at the London Games.
Posted by: trailing wife || 07/26/2012 07:20 || Comments || Link || [336073 views] Top|| File under: Govt of Iran
China-Japan-Koreas
Romney camp views China as key to resolving N. Korean issue
WASHINGTON, July 25 -- Former Gov. Mitt Romney, the presumptive presidential candidate of the Republican Party, believes China holds the key to resolving the North Korea problem, a close aide to Romney said Wednesday.

"North Korea is a tremendously difficult problem," Rich Williamson, senior adviser for foreign and defense policy for Romney, said at a forum in Washington.

He said the Romney camp recognizes that China is "the leverage point" to try to change North Korea, armed with nuclear weapons and various missiles.

"As you know, North Korea is sustained by Beijing's food support," he said, citing Washington's years of efforts to put more pressure on North Korea through China.

He pointed out Romney has not outlined the details of his strategy on Pyongyang yet, but hinted that he supports the six-party talks on the communist nation's nuclear program.
Posted by: Steve White || 07/26/2012 00:00 || Comments || Link || [336071 views] Top|| File under:
Home Front: WoT
Fort Hood suspect may be 'forcibly shaved' before trial
The military judge who will oversee the trial of the man accused in the 2009 Fort Hood massacre ruled Wednesday that if Maj. Nidal Hasan doesn't shave by the start of jury selection, he will be forcibly shaved. During a pretrial hearing Wednesday, the judge ruled the defendant in contempt of court and fined him $1,000.
Posted by: Anguper Hupomosing9418 || 07/26/2012 01:40 || Comments || Link || [336080 views] Top|| File under:
India-Pakistan
NATO supply trucks surge at Pakistan border
PESHAWAR: The flow of trucks supplying NATO troops in Afghanistan has surged at a key Pakistan border crossing in recent days, officials said on Wednesday, despite a deadly attack and protests.

Few containers had trickled across the border since Islamabad reopened the routes three weeks ago, but officials at Torkham, Khyber district, said that more than 100 had crossed in the last two days. Islamabad closed its land routes to NATO convoys in November following botched US air strikes that killed 24 Pakistani soldiers, but reopened them on July 3 after Washington said sorry for the deaths. "More than a 100 trucks have crossed Torkham border in the past two days, a total of 140 have so far crossed into Afghanistan," Obaidullah Khan, a customs official told AFP.

Before the blockade, around 150 trucks crossed into Afghanistan each day at Torkham and officials say the flow would rise to up to 300 a day.

News of the increase came a day after gunmen attacked NATO supply trucks near a market in Jamrud town in Khyber, killing a driver. There was no immediate claim of responsibility for Tuesday's attack but Pakistani Taliban have threatened to attack NATO trucks and kill their drivers.

Right-wing and religious groups have staged regular demonstrations against the resumption of convoys since the government announced the end of the blockade. Muhammad Miraj, a senior administrative official at Torkham, confirmed the increase and added that security has been tightened because of the recent attack and the increased flow of trucks. The air strikes and blockade crisis was the worst episode in Pakistan's decade-long partnership with Washington in the war in Afghanistan, with both sides still struggling to overcome a breakdown in trust.
Posted by: Steve White || 07/26/2012 00:00 || Comments || Link || [336064 views] Top|| File under:
Pakistan refuses to reopen graft case against Zardari
ISLAMABAD: Pakistan's government told the Supreme Court yesterday that it will not reopen an old corruption case against the president, defying a judicial order that has brought down one prime minister and threatens his replacement.

The dispute centers on a graft case against President Asif Ali Zardari dating back to the late 1990s in Swiss court, a time when he became known as "Mr. 10 percent" for his reputation of demanding kickbacks on government contracts.

The Pakistani Supreme Court has demanded the government write a letter to Swiss authorities asking them to reopen the case. The government has refused, saying Zardari enjoys immunity from prosecution while in office. The court convicted former Prime Minister Yousaf Raza Gilani of contempt and ousted him from office in June for refusing to write the letter. The ruling Pakistan People's Party rallied support to elect a new premier, Raja Pervaiz Ashraf, and has remained defiant.

Pakistan's attorney general, Irfan Qadir, appeared before the court Wednesday and told the judges that Ashraf also refused to reopen the case because of the president's immunity.

"Your order is not implementable," said Qadir. He accused the lead judge, Asif Saeed Khosa, of being biased against the president and said he should recuse himself from the proceedings — a demand rejected by Khosa.

Khosa demanded the new prime minister write the letter to the Swiss, but also seemed to soften the court's stance, saying the judges would respect the president's immunity if the government obeyed their order. He also gave the government more time to come up with a solution. Wednesday was the initial deadline for the government to say whether it would fulfill the court's order, but Khosa adjourned the hearing until Aug. 8.

The judge's somewhat softer stance could be a reaction to criticism of the court for threatening to bring down the first civilian government poised to finish its five-year term in the country's history. Past governments were toppled by direct or indirect intervention by the country's powerful army, often with help of the judiciary. The current government's term ends in early 2013.

It's unclear whether the judge's comments will alter the government's stance. Zardari has said in the past that his government would never write the letter.

"I will make a genuine and serious effort to solve this issue," said Qadir.

The case against Zardari relates to kickbacks he and his late wife, former Prime Minister Benazir Bhutto, allegedly received from Swiss companies when Bhutto was in power in the 1990s. They were found guilty in absentia in Swiss court in 2003.
Posted by: Steve White || 07/26/2012 00:00 || Comments || Link || [336063 views] Top|| File under:
Israel-Palestine-Jordan
Barak: Nuclear Iran far more dangerous than preemptive Israeli strike
Defense Minister Ehud Barak hinted Wednesday that Israel may attack Iran if sanctions fail to rein in Tehran's nuclear program. Speaking during a lecture at the IDF's National Security College, Barak said Israel might have to make "tough and crucial decisions" about its security.

"I am well aware of the difficulties involved in thwarting Iran's attempts to acquire a nuclear weapon," Barak said. "However, it is clear to me that without a doubt, dealing with the threat itself will be far more complicated, far more dangerous and far more costly in resources and human life."

Barak said that the events of the Arab Spring, which he said slowly turned into the "Islamic Summer", teach that at the moment of truth, Israel can only rely on itself.
Posted by: Steve White || 07/26/2012 00:00 || Comments || Link || [336064 views] Top|| File under:
Jordan takes precautions in case WMD are used in Syria
Jordan has taken precautions in case chemical weapons are used in Syria, the Jordanian foreign minister said on Wednesday, reflecting regional concern about a Syrian threat to use such weapons against foreign forces.

Asked about Jordan's preparations if such a scenario unfolded in neighbor Syria, Foreign Minister Nasser Judeh said: "Jordan does not interfere in the internal affairs (of nations) but we have taken all precautions to protect our nation's safety and national security."

Talking to reporters after a meeting with Egyptian President Mohamed Mursi in Cairo, he declined to give further details, adding that talk of Syria's use of chemical weapons was "still only hypothetical until now and is not a reality".

Judeh said 140,000 Syrians had fled to Jordan since the start of the Syrian revolt in March last year.
Posted by: Steve White || 07/26/2012 00:00 || Comments || Link || [336065 views] Top|| File under:
Syria-Lebanon-Iran
Ahmadinejad Boasts 11,000 Centrifuges Now Active
Ehud Barak: Nuclear Iran more dangerous than preemptive Israeli strike

Iran has increased the number of active centrifuges enriching uranium for its nuclear program by 1,000, President
Mahmoud Short Round Ahmadinejad said in an interview to Iran's state-run media.

"There are currently 11,000 centrifuges active in enrichment facilities," he was quoted as saying during a meeting with supreme leader Ayatollah Ali Khamenei and senior regime officials.

The figure is significantly higher than the 10,000 working centrifuges estimated for the Iranian nuclear program in a May

ineffective International Atomic Energy Agency

report, indicating that in the period when Iran was engaged in ultimately fruitless talks with the West over its nuclear program, the Islamic Theocratic Republic was working to increase its uranium enrichment capability.

"I am fully aware of the difficulties of preventative action, but it is clear to me that coping with the threat will be many times more complex, dangerous and costly, both in terms of human life and in terms of resources, than a preemptive strike," said Defense Minister Ehud Barak

Also on Wednesday, Khamenei, who has the final say on all state matters in Iran, voiced confidence that the Islamic Theocratic Republic can beat the latest punitive measures aimed at blocking the country's vital oil and banking industries over the disputed program.

"They (the West) explicitly say they need to increase pressures, tighten sanctions to force Iranian authorities to reconsider their calculations," Khamenei said in comments broadcast on state television


... and if you can't believe state television who can you believe?


. "But a look at the facts leads us not only to avoid reconsidering our calculations, but to move on our intended path with greater confidence.".
Posted by: trailing wife || 07/26/2012 07:20 || Comments || Link || [336064 views] Top|| File under:
Syrian envoy to Cyprus defects
Syrian charge d'affaires to Cyprus Lamia al-Hariri has defected, becoming the second diplomat to leave her post in July, Al Jazeera has learned.

Al-Hariri's defection on Tuesday comes just weeks after Nawaf Fares, the ambassador to Iraq, quit his post.

Tuesday's defection deals a harsh blow to the Syrian government as the regime battles a near 17-month-old uprising. In an interview with Al Jazeera, Bassam Imadi, a former Syrian ambassador to Sweden, said that Hariri's defection is also significant because she is the niece of Farouk al-Sharaa, Syria's vice-president.

"It must be very embarrassing to the regime that one of his [Sharaa's] closest officials is defecting," he said.

Imadi added that other Syrian ambassadors, including the envoys to Germany, the Czech Republic, and Belarus, had defected, but have not announced it publicly due to fears over government reprisals.

Another top defector, Brigadier General Manaf Tlass, called on Tuesday for the Syrian military to denounce what he described as crimes committed by President Bashar al-Assad's forces. "I address you...as one of the Syrian Arab Army's sons who reject the criminal behaviour of this corrupt regime. The honourable people in the military would not accept these crimes," Tlass said in a televised statement on al-Arabiya television.

Tlass, a friend of Syrian President Bashar al-Assad and a son of a former defence minister, said that Syrians should work together to build a new, democratic country. It was his first public appearance since he left Syria earlier this month. His long silence raised questions about whether he had joined the anti-Assad uprising or merely fled the civil war.
Posted by: Steve White || 07/26/2012 00:00 || Comments || Link || [336077 views] Top|| File under:
Syria Complains to Lebanon over 'Violations of its Border'
Syrian Ambassador to Lebanon Ali Abdul Karim Ali handed on Wednesday the Lebanese Foreign Ministry a letter of complaint over "Lebanese violations of the Syrian border," reported LBCI television.


What's that Yiddish word again?

He told the station: "This is not the first time that the Lebanese authorities were handed similar complaints. Others had been sent in the past."

He explained that Lebanon is being informed of "violations of the border that are being committed by gunmen."

The ambassador said that the violations "require a Syrian response."

Syria also demanded that Lebanon bolster border controls to prevent violations such as shooting into Syria, arms smuggling and infiltrations.

The Syrian complaint came shortly after Foreign Minister Adnan Mansour delivered a similar message to Syria over its violations of Lebanese territory. He sent a memorandum to Ali, demanding his country to avoid the recurrence of any border incidents.

But the foreign minister's memorandum fell short of President Michel Suleiman's demand of a protest letter on repeated incursions to Lebanon.

Ahead of his move, Mansour shrugged off demands to summon Ali or expel him, saying "summoning does not take place among brethren."

Syrian troops had repeatedly carried out incursions into Lebanon, saying that they are chasing army defectors and members of armed gangs.
Posted by: Steve White || 07/26/2012 00:00 || Comments || Link || [336066 views] Top|| File under:
Iran accuses Israel of plotting Bulgaria suicide attack
Iran's UN envoy accused Israel on Wednesday of plotting and carrying out a suicide bomb attack on a bus in Bulgaria a week ago in which five Israeli tourists were killed.


That doesn't make a bit of sense...

A suicide bomber blew up the bus in a car park at Burgas airport, a popular gateway for tourists visiting Bulgaria's Black Sea coast, killing himself, the Israeli tourists and the Bulgarian bus driver and wounding more than 30 people. Israel has accused Iran and the Lebanese Islamist group Hezbollah of the bombing. Iran has denied the accusations.

"It's amazing that just a few minutes after the terrorist attack, Israeli officials announced that Iran was behind it," Iran's UN Ambassador Mohammad Khazaee told a UN Security Council debate on the Middle East. "We have never and will not engage in such a despicable attempt on ... innocent people."

"Such terrorist operation could only be planned and carried out by the same regime whose short history is full of state terrorism operations and assassinations aimed implicating others for narrow political gains," Khazaee said. "I could provide ... many examples showing that this regime killed its own citizens and innocent Jewish people during the last couple of decades.

Israel's Deputy Permanent Representative to the United Nations Haim Waxman said Iran's fingerprints were all over the bomb attack in Bulgaria, as well as dozens of other plots in recent months around the world.

"These comments are appalling, but not surprising from the same government that says the 9/11 attack was a conspiracy theory and denies the Holocaust," Waxman said in a statement.

Some analysts believe Iran is trying to avenge the assassinations of several scientists involved in its controversial nuclear program that it blames on Israel and the United States. Israeli diplomats have been targeted in several countries in recent months by bombers who the Jewish state maintained had struck on behalf of Tehran.

"The time has come for the world to put an end to this campaign of terror, once and for all," Waxman said.
Posted by: Steve White || 07/26/2012 00:00 || Comments || Link || [336064 views] Top|| File under:
Assad chemical weapons plans blocked by Moscow
BEIRUT - Increasingly under pressure by rebels intent on unseating him, Pencilneck Bashar al-Assad has considered using chemical weapons against his enemies but Washington and Moscow have formed an unlikely alliance to force him to abandon such plans.

Analysts and diplomats across the region and beyond do not doubt that the Assad government, recoiling from a devastating attack on its security establishment last week and struggling to contain rebel offensives across Syria, is capable of using agents such as Sarin gas if its survival is at stake.


Daddy did it, Sonny-Boy will certainly do it...

Yet some believe that the government's unprecedented admission that it possesses a chemical stockpile — although in safe storage and only to be deployed against "external aggressors" — is an attempt to allay international alarm that might prompt outside intervention to secure the weapons.


And to serve as a warning...

"They have a keen instinct for regime survival and this is an issue which didn't play well for them, which would really bring serious consequences, not the type of stuff we have been seeing so far from the international community", said Salman al-Shaikh of the Brookings Doha centre. "I think they wanted to move quickly to take us away from that, to reassure in many ways.

"This regime is capable of anything, but in this case it felt there may well be consequences, that they are perhaps crossing some red lines."

There has been a barrage of warnings about Syria's chemical arsenal this month, especially strident from the United States and Israel, but accompanied by firm but private advice from Russia, Assad's main international ally, to put an end to speculation he might use it.

One Western diplomat in the region said: "There was talk of them using it two weeks ago, but the Russians intervened quickly to stop him.

"If you think how desperate these people are and what they have done in the past, you have to assume they would be prepared to use it. All of us think he (Assad) is capable of using it and will do it if he was pushed to the wall," the diplomat said, referring to credible reports that Assad was preparing to use Sarin gas against Syrian rebels. But "the Russians got hold of him and told him 'don't even think about it'".

The diplomat believes Syria's statement, by foreign ministry spokesman Jihad Makdissi, was put out at Russia's insistence. Despite the diplomatic "debacle" over Syria at the UN Security Council, where Moscow has vetoed tougher action against Damascus, "there is a clear shared interest between Russia and the United States to control the chemical weapons", he said.

"The Israelis are pretty serious about trying to stop it happening, and the Americans too," the envoy said.

Diplomats said the United States, Israel and Western powers were in close contact on how to deal with the nightmarish eventuality of Assad losing control and his chemical weapons falling into the hands of militant groups — al-Qaeda style Sunni Jihadi insurgents or Assad's pro-Iranian Shi'ite Lebanese fighters from Hezbollah.

Israel has publicly discussed military action to prevent Syrian chemical weapons or missiles from reaching Hezbollah.

Some Western intelligence sources suggested that Hezbollah and Iran's Revolutionary Guards, both close allies of Syria, have sent some special units to back Assad in his fight against Sunni insurgents and might get hold of the chemical weapons in the case of a total collapse of government authority.

Hezbollah, backed by Syria and Iran, has tried to distance itself publicly from the Syrian quagmire but it believes a defeat for Syria would mean the group might be targeted next.

Asked whether Hezbollah would try to obtain Syria's chemical weapons, one diplomat said: "If you think of this as a fight to the death, either with Sunnis or Israelis or both, you'd have an interest in trying to get your hands on chemical weapons.

"It's one more deterrent against Israel and a big stick to wave," he said.

Washington said it was keeping a close eye on Syria's chemical stockpiles and was "actively consulting with Syria's neighbours and friends to underscore their common concern about the security of these weapons, and the Syrian government's obligation to secure them".

For the Kremlin, revelations about the chemical arsenal will add to its fears about how chaos in Syria could pose risks to Russia, but will not prompt a shift in Moscow's stance on a crisis that is poisoning its relations with Arabs and the West. For President Vladimir Putin, making the point that foreign interference is unacceptable trumps other concerns when it comes to Syria.

Russia has blunted Western efforts to condemn Assad and push him from power after voicing anger over NATO air strikes that helped Libyan rebels oust Gaddafi last year.

Since Putin announced in September that he intended to return to the presidency this year, Russia has vetoed three resolutions designed to step up pressure on Assad, angering Western and Arab states that say Moscow is protecting a brutal regime.

Alexander Golts, an independent military analyst, said:

"Russia's position is not dictated by the nature or the actions of the Syrian regime. Russia's position is very much dictated by an ideological approach - by 19th century Realpolitik, if you will: the overthrow of our ally is a victory for our opponent. Putin still thinks in terms of a zero-sum game."

Damascus has not signed a 1992 convention that bans chemical weapons, but officials had in the past denied it had any. Syria began to acquire the ability to develop and produce chemical weapons agents in 1973, including mustard gas and sarin, and possibly also VX nerve agent.

The Global Security website, which collects published intelligence reports and other data, says there are four suspected chemical weapons sites in Syria: north of Damascus, near Homs, in Hama, and near the Mediterranean port of Latakia. Analysts have also identified the town of Cerin, on the coast, as a possible producer of biological weapons. Several other sites are monitored by foreign intelligence agencies and are listed only as suspect. Weapons Syria produces include the nerve agents VX, sarin and tabun, the website said.
Posted by: Steve White || 07/26/2012 00:00 || Comments || Link || [336072 views] Top|| File under:
Who's in the News
39
[untagged]
1
Abu Sayyaf
1
Govt of Iran
Bookmark
E-Mail Me
The Classics
The O Club
Rantburg Store
The Bloids
The Never-ending Story
Thugburg
Gulf War I
The Way We Were
Bio
Merry-Go-Blog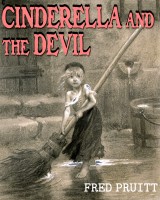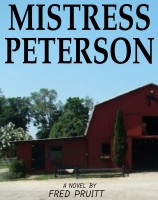 On Sale now!


A multi-volume chronology and reference guide set detailing three years of the Mexican Drug War between 2010 and 2012.

Rantburg.com and borderlandbeat.com correspondent and author Chris Covert presents his first non-fiction work detailing the drug and gang related violence in Mexico.

Chris gives us Mexican press dispatches of drug and gang war violence over three years, presented in a multi volume set intended to chronicle the death, violence and mayhem which has dominated Mexico for six years.
Click here for more information


Meet the Mods
In no particular order...


Steve White
Seafarious
tu3031
badanov
sherry
ryuge
GolfBravoUSMC
Bright Pebbles
trailing wife
Gloria
Fred
Besoeker
Glenmore
Frank G
3dc
Skidmark



Better than the average link...



Rantburg was assembled from recycled algorithms in the United States of America. No trees were destroyed in the production of this weblog. We did hurt some, though. Sorry.
35.175.107.142

Help keep the Burg running! Paypal: