Bangladesh
Bangladesh bans foreign charities helping Rohingya
DHAKA: Bangladesh has ordered three international charities to stop providing aid to Rohingya refugees who cross the border to flee persecution and violence in Myanmar, an official said on Thursday.

France's Doctors Without Borders (MSF) and Action Against Hunger (ACF) as well as Britain's Muslim Aid UK have been told to suspend their services in Cox's Bazaar district bordering Myanmar, local administrator Joynul Bari said.

"The charities have been providing aid to tens of thousands of undocumented Rohingya refugees illegally. We asked them to stop all their projects in Cox's Bazaar following directive from the NGO (non-government organization) Affairs Bureau," Bari told AFP.

Bari said the charities "were encouraging an influx of Rohingya refugees" from across the border in Myanmar's Rakhine state in the wake of recent sectarian violence that left at least 80 people dead.

The charities have provided health care, skills training, emergency food and drinking water to the refugees living in Cox's Bazaar since the early 1990s. MSF runs a clinic near one of the Rohingya camps which provides services to 100,000 people.

Speaking a Bengali dialect similar to one in southeast Bangladesh, the Rohingya people are Muslims seen as illegal immigrants by the Buddhist-majority Myanmar government and many of Myanmar's citizens. They are viewed by the United Nations as one of the world's most persecuted minorities.


Almost as bad as Palestinians...

In a letter to Muslim Aid UK, Bangladesh's NGO Affairs Bureau accused the charity of illegally helping the undocumented Rohingya refugees using its Non-Formal Education Training and Livelihood Support for the Vulnerable Families in Cox's Bazaar. It said the project was encouraging the entry of the Myanmar people into Bangladesh, said the letter, a copy of which AFP obtained.

Golam Sarwar, security coordinator of Muslim Aid UK in Cox's Bazaar in Bangladesh, confirmed to AFP that his group had stopped its Rohingya project following the order.
A senior aid worker, who did not wish to be identified for fear of government reprisals, said he feared that "the impact of the government's move would be catastrophic and cause a humanitarian crisis."

The NGO Affairs Bureau, which is a wing under the prime minister's office, accused MSF of "damaging the image of Bangladesh by running negative news in the international media" about difficult conditions faced by the Rohingya.

The government says some 300,000 Rohingya Muslims are living in the country, the vast majority in Cox's Bazaar, after fleeing persecution in Myanmar. About 30,000 are registered refugees who live in two camps run by the United Nations.

In recent weeks, Bangladesh has turned away boats carrying hundreds of Rohingya fleeing the violence in Myanmar despite pressure from the United States and rights groups to grant them refuge.
Posted by: Steve White || 08/03/2012 00:00 || Comments || Link || E-Mail|| [583 views] Top|| File under:
Caucasus/Russia/Central Asia
Uzbekistan bans foreign military bases on its land
[Dawn] Uzbekistan is moving to ban foreign military bases on its territory, local media reported on Thursday, ending speculation it could allow the United States to reopen a base for operations in neighbouring Afghanistan.

However,


a lie repeated often enough remains a lie...


some analysts said the ban might not prevent military cooperation with the United States, which could still use Uzbek facilities for special-forces operations to fight the Afghan Taliban or other regional threats.

The ban is part of a major foreign-policy document proposed by President Islam Karimov, which was approved by the lower house of parliament this week. It was the first such document since Uzbekistan's independence from the Soviet Union in 1991, and the Senate is expected to pass it this month.

Uzbekistan, a mainly

Mohammedan

Central Asian nation, evicted a US military air base from Karshi-Khanabad as ties with Washington and the European Union


...the successor to the Holy Roman Empire, only without the Hapsburgs and the nifty uniforms and the dancing...


soured following the government's suppression of an uprising in the town of Andizhan in May 2005.

Karimov, who brooks no dissent in his nation of 30 million, has since improved ties with the West, prompting speculation at home and abroad that he could allow the US military to return to his country.

But the document adopted by the lower house "allows no deployment of foreign military bases or other facilities on the territory", according to Uzbek media on Thursday.

It also said that Uzbekistan would not take part in any military and political blocs and its servicemen would not take part in peacekeeping operations abroad.

In June, Uzbekistan suspended its membership in the Moscow-led Collective Security Treaty Organisation -- better known by its Russian acronym ODKB -- which gathers several ex-Soviet states and is seen by some analysts as a regional counterbalance to NATO


...the North Atlantic Treaty Organization. A collection of multinational and multilingual and multicultural armed forces, all of differing capabilities, working toward a common goal by pulling in different directions...


Arkady Dubnov, a Moscow-based expert on Central Asia, said Uzbekistan's new status of neutrality, approved by a docile legislature, had been designed to placate its former imperial master Russia, irked by its plans to quit the ODKB.

"It looks like Karimov is sending a signal to his Russian partners: 'If I am no longer with you, this does not mean that I will now be against you'," Dubnov told

Rooters

.

"What's more, Uzbekistan's declarative ban on deployment of foreign bases on its land will not hamper its cooperation with the Americans," he said.
Posted by: Fred || 08/03/2012 00:00 || Comments || Link || E-Mail|| [594 views] Top|| File under:
India-Pakistan
BLA, LeJ responsible for Balochistan unrest: Malik
[Dawn] Interior Minister Rehman Malik


Pak politician, Interior Minister under the Gilani government. Malik is a former Federal Investigation Agency (FIA) intelligence officer who rose to head the FIA during Benazir Bhutto's second tenure. Malik was tossed from his FIA job in 1998 after documenting the breath-taking corruption of the Sharif family. By unhappy coincidence Nawaz Sharif became PM at just that moment and Malik moved to London one step ahead of the button men. He had to give up the interior ministry job because he held dual Brit citizenship.


on Thursday said Balochistan



...the Pak province bordering Kandahar and Uruzgun provinces in Afghanistan and Sistan Baluchistan in Iran. Its native Baloch propulation is being displaced by Pashtuns and Punjabis and they aren't happy about it...


is target of world power game and local

beturbanned goon

organizations and banned outfits are forwarding their agenda.

Malik was briefing the Senate about the Balochistan policy.

He said that there are certain sensitive things that he cannot tell publicly.

He requested that officials of Inter Service Intelligence (ISI) and Military Intelligence (MI) should be summoned to record their statements.

Winding up the discussion on the Balochistan issue, Malik said "We cannot keep Balochistan aloof of world power game. Some aliens are harboring external aggression into Balochistan and interfere in our affairs,"


"The issue is grave. If we are negligent of it, history will not forgive us. We will have to reach a solution before it is too late," he said. Categorically blaming the Baloch Liberation Army (BLA) and Lashkar-e-Jhangvi


... a 'more violent' offshoot of Sipah-e-Sahaba Pakistain. LeJ's purpose in life is to murder anyone who's not of utmost religious purity, starting with Shiites but including Brelvis, Ahmadis, Christians, Jews, Buddhists, Rosicrucians, and just about anyone else you can think of. They are currently a wholly-owned subsidiary of al-Qaeda ...


who both he said were involved in present situation in Balochistan.

The interior minister said that the BLA had claimed the responsibility of most of the

kaboom

s and killings in the province.

Malik claimed that BLA and Lashkar-e-Jhangvi (LeJ) had relations with each other for five years.

He said that transformation towards Independent Balochistan is not new as he mentioned to uprising of Nawaz Nauroz Khan, Sher Muhammad Bijarani in 1963-66 and Kher Bakhsh Marri led to uprising of 1973-78.

"Today once again the follow up of those uprisings. Harbyar Marri and Brahamdagh Bugti are operating from abroad. We know that people are killed when Harbyar calls

cut-throats

in Balochistan."

Malik critiqued the proposed resolution by Congressman Dana Rohrabacher in the US House of Representatives a few months back in which he demanded that Baloch people should have a right to self-determination.He said that he cannot understand that why Balochistan case was specifically discussed in US Congress when there were human rights
...which are usually entirely different from personal liberty...
violations in other provinces as well.

The Interior Minister claimed there was intervention from Afghanistan in the province, for which Pakistain raised its concerns with President Hamid Maybe I'll join the Taliban Karzai
... A former Baltimore restaurateur, now 12th and current President of Afghanistan, displacing the legitimate president Rabbani in December 2004. He was installed as the dominant political figure after the removal of the Taliban regime in late 2001 in a vain attempt to put a Pashtun face on the successor state to the Taliban. After the 2004 presidential election, he was declared president regardless of what the actual vote count was. He won a second, even more dubious, five-year-term after the 2009 presidential election. His grip on reality has been slipping steadily since around 2007, probably from heavy drug use...
. Karzai had said that the areas bordering Pakistain were under NATO


...the North Atlantic Treaty Organization. A collection of multinational and multilingual and multicultural armed forces, all of differing capabilities, working toward a common goal by pulling in different directions...


/Isaf forces' control not in the hands of Afghan army.

Moreover, Malik said that people of Balochistan were patriotic. There are some

myrmidon

s in the province who have destabilised the peace in the region.

The Interior Ministry on Wednesday submitted a special report in the Federal Cabinet over the prevailing law and order situation in Balochistan.

According to the report, at least 868 people have been killed, 619 kidnapped, and 2390 have gone missing from the province since 2010.

The report claimed that Laskar-e-Jhangvi (LeJ), Lashkar-e-Balochistan, Baloch Musalla Difa Tanzeem, and the Baloch Liberation Army (BLA) were involved in disrupting the law and order situation of the province.

Posted by: Fred || 08/03/2012 00:00 || Comments || Link || E-Mail|| [614 views] Top|| File under: Govt of Pakistan
Pakistan receives $ 1.18 bln from US under coalition support fund
[Dawn]
Pakistain said Thursday it had received $1.1 billion dollars from the United States for its fight against

myrmidon

s, the first installment of its kind since December 2010.

Washington released the funds after Pakistain and the United States on Tuesday signed an agreement governing NATO


...the North Atlantic Treaty Organization. Originally it was a mutual defense pact directed against an expansionist Soviet Union. In later years it evolved into a mechanism for picking the American pocket while criticizing the cut of the American pants...


convoys travelling through Pakistain into Afghanistan until the end of 2015.

The fund, which is designed to reimburse Pakistain for the cost of counter-insurgency operations, paid $8.8 billion to Pakistain between 2002 and 2011.

But Islamabad stopped claiming the money as relations collapsed in the wake of the May 2011 raid that killed the late Osama bin Laden


... who knows that it's like to live in the belly of a whale only he's not living...


The crisis fell to a new low when US air strikes killed 24 Pak soldiers and Islamabad imposed a seven-month blockade on NATO traffic in protest.

"We received $1.118 billion from the coalition support fund last night,"Syed Wasimuddin,

front man

for the central State Bank of Pakistain, told AFP.

He said it was the first installment since $633 million in December 2010.

Analysts have suggested that the $1.1 billion dollars is particularly beneficial to Pakistain as it tries to head off a new financial crisis created by poor tax revenues, mismanagement and overgenerous subsidies.

The fund has increased the country's total liquid foreign exchange reserves to $15692.5 million.

Pakistain's total foreign reserves stood at $14,574.5 million on July 27, 2012, according to SBP. According to break-up, foreign reserves held by SBP were $10,139.3 million and net foreign reserves held by banks (other than SBP) $4,435.2 million on July 27, 2012

On Thursday, the US commander of NATO troops in Afghanistan held talks in Pakistain for the first time since the NATO supply lines resumed.

Posted by: Fred || 08/03/2012 00:00 || Comments || Link || E-Mail|| [380 views] Top|| File under: Govt of Pakistan
Move to cut number of policemen performing guard duty
[Dawn]
Amid growing challenges of policing and handling the city situation that ranged from militancy to

assassination

s and street crimes to kidnap for ransom, the authorities seem more concerned about the security of

bigwig

s,

politician

s, politicians and other 'important personalities' as the number of

coppers

deployed for the security of such individuals has risen from 4,500 in 2010 to more than 6,500, it emerged on Wednesday.

The situation is said to be disturbing for the city police hierarchy, which is mulling withdrawal of a 'significant' number of

coppers

carrying out security duty to depute them for regular policing, currently being handled with a mere 11,000

coppers

.

More than half of the sanctioned strength of the key law-enforcement agency is carrying out either administrative jobs or guard duty to protect individuals.

"Till June 2010, there were some 4,500

coppers

performing guard duty with different personalities on security grounds," said an official. "At that time the Sindh police were spending more than Rs117 million from their regular budget under this head.

The number of

coppers

on such duty has now increased to 6,590 and the expenditure would also have surged proportionally."

He said under the city police organizational structure, Bloody Karachi


...formerly the capital of Pakistain, now merely its most important port and financial center. It may be the largest city in the world, with a population of 18 million, most of whom hate each other and many of whom are armed and dangerous...


had been divided into two zones -- Security Zones I and II -- that served as a pool of

coppers

dedicated to serve different individuals.

"There are 1,891

coppers

in Security Zone I and 3,911 in Security Zone II. Also, there is a foreign security cell with the strength of 788

coppers

which is supposed to provide security to different foreign missions, consulates and diplomats," he added.

In addition to manpower, the police department annual fuel budget was affected, as the personnel on guard duty use police vehicles and fuel while travelling with individuals, said the official.

While the Sindh government had increased the police department budget by more than 25 per cent from Rs30.47 billion to Rs38.44 billion this year, critics and

bigwig

s said the increase would hardly bring a change to the overall performance of the city police amid growing spending on individuals' security rather than regular policing.

"We are seriously planning the withdrawal of force from security duty," said Iqbal Mahmood, the city police chief designated as additional inspector-general of Sindh police. "We have plans to raise Mohafiz force with around 2,000 personnel to handle the law and order situation in any part or district of the city."

For experts and critics, acquiring services of

coppers

for personal security has more to do with a mindset than a genuine threat to the lives different individuals. They said the trend should come to an end once and for all.

"You can't withdraw or cut that number gradually," said Nazim F. Haji, the founding chief of the Citizens-Police Liaison Committee (CPLC). "Representatives of people or holders of public office should not feel so insecure and if they do so they should not expose that fear. One can't expect security from insecure people," he remarked.

Posted by: Fred || 08/03/2012 00:00 || Comments || Link || E-Mail|| [294 views] Top|| File under: Govt of Pakistan
Polio cripples four more in KP, Fata
[Dawn]
Four new polio


...Poliomyelitis is a disease caused by infection with the poliovirus. Between 1840 and the 1950s, polio was a worldwide epidemic. Since the development of polio vaccines the disease has been largely wiped out in the civilized world. However, since the vaccine is known to make Moslem pee-pees shrink and renders females sterile, bookish, and unsubmissive it is not widely used by the turban and automatic weapons set...


cases have been reported in Khyber-Pakhtunkhwa


... formerly NWFP, still Terrorism Central...


and Federally Administered Tribal Areas, taking the countrywide number of the children affected by the crippling disease this year to 27.


I;d feel sorry for the kids if I had any sympathy.


The relevant officials told Dawn on Wednesday that none of the four children received any dose of oral polio vaccine.

They said Mardan district recorded first polio case of the year as six-year-old Suleiman Islam, a resident of Mohib Banda village, had tested positive for polio.

According to officials, the boy's family is a follower of local

holy man

Noorul Huda, who has declared polio vaccination un-Islamic.

They said the people's refusal to get their children vaccinated against polio, especially in Fata, had become a major problem for local and international health organizations whose efforts to increase the

rustics

's awareness of immunisation had failed to bear fruit.

Officials said the second polio victim belonged to

Khyber Agency

and he, too, hadn't got any dose of OPV.

They said Hanifullah, 3, a resident of Akakhel area, couldn't be vaccinated as vaccinators had no access to his troubled area since 2009.

According to them, he is the 10th polio case from Khyber Agency this year.

Officials said the third new polio sufferer was six-month-old Naureen, a resident of Lakki Marwat area in Khyber-Pakhtunkhwa, who, too, was crippled for being unvaccinated.

They said the fourth case was S

Learned Elders of Islam

n from Bajaur Agency, aka Turban Central


...Smallest of the agencies in FATA. The Agency administration is located in Khar. Bajaur is inhabited almost exclusively by Tarkani Pashtuns, which are divided into multiple bickering subtribes. Its 52 km border border with Afghanistan's Kunar Province makes it of strategic importance to Pakistain's strategic depth...


, which also remained off-limits for vaccinators on security grounds.

Officials said Fata had so far reported 13 new polio cases, Khyber-Pakhtunkhwa six, Balochistan



...the Pak province bordering Kandahar and Uruzgun provinces in Afghanistan and Sistan Baluchistan in Iran. Its native Baloch propulation is being displaced by Pashtuns and Punjabis and they aren't happy about it...


four, Sindh three and Punjab one during the current year.

Meanwhile,


...back at the barn, Bossy had come up with a new idea...


the World Health Organisation has expressed concern


...meaning the brow was mildly wrinkled, the eyebrows drawn slightly together, and a thoughtful expression assumed, not that anything was actually done or indeed that any thought was actually expended...


over 584,046 children missing vaccination during the last anti-polio campaign and said these children threatened the 35 million targeted population of immunisable ages.

In a statement, the WHO said the children, who could not be reached during the countrywide immunisation campaign (July16-18), included 528,271, who missed administration of OPV, and 55,775 whose parents sent away vaccinators.

According to it, Quetta reported the highest number of immunisation refusal cases (5,589) followed by

Beautiful Downtown Peshawar

(4,982), Pishin (3,568), Jacobabad (2,314), Karak (1,919), Bannu (1,886), Mardan (1,685), Charsadda (676), Multan (438), Gujranwala (383)
and Abbottabad


... A pleasant city located only 30 convenient miles from Islamabad. The city is noted for its nice weather and good schools. It is the site of Pakistain's military academy, which was within comfortable walking distance of the residence of the late Osama bin Laden....


(318).

The WHO said around 19,000 children in Khyber-Pakhtunkhwa didn't receive OPV due to their parents' refusals.

It said reaching out to every child was the only way to eradicate polio from Pakistain, which was among the three countries (Nigeria and Afghanistan) only where polio was prevalent.

The WHO said Taliban had already banned vaccination in
Wazoo putting the health of 3,18,000 children at risk.

Experts say July is the beginning of high transmission season for poliovirus and urged aggressive vaccination.

"Last year, we had detected 72 polio cases as of August 1," he said.

Posted by: Fred || 08/03/2012 00:00 || Comments || Link || E-Mail|| [366 views] Top|| File under: Govt of Pakistan
Israel-Palestine-Jordan
Experts Predict 200 Israeli Fatalities in War with Hizbullah, Iran
[An Nahar]
The Israeli Defense Ministry estimated that if the country engaged in a war with Hizbullah and Iran some 200 Israeli civilians would die.

According to Israeli newspaper Haaretz, the number of fatalities could rise to 300 if Syria joins the war as well.

The Defense Ministry experts said that there would be "less than one fatality for every ballistic missile," warning against Hizbullah's arsenal that contains short and medium-range Katyusha rockets and hundreds of relatively accurate M-600 rockets.

The experts say that these rockets could strike the center of Israel.

The daily reported that a possible confrontation with Hizbullah depends much on the Air Force and Intelligence's ability to strike long-range rockets on the ground before they are launched.

However,


a hangover is the wrath of grapes...


experts say that this will be harder than the 2006 war as Hizbullah has an estimated 60,000 rockets.

The ministry expert's predictions come in accordance with statements issued by Defense Minister Ehud Barak a year ago.

He said in an interview with Israeli Army Radio in 2011 that in a war with Iran "far fewer than 500 (Israeli civilians) would die."

Barak stated that predictions of thousands or tens of thousands of dead civilians were "hysterical" and groundless.

The report said the assumption is that Israel attacks the Iranian nuclear facilities and Tehran strikes back, without using its entire missile reservoir.

"Some of the missiles will fail to launch or will be hit on the ground by the Israeli Air Force. Others will miss and fall in open areas," the report added.

The launched missiles are expected to hit the Dan region.

"The high number of protected spaces and shelters could reduce the number of casualties," the experts say.

Another factor that would decrease the number of casualties is the American X-band radar, which gives a 15-minute alert before an Iranian missile is expected to land in the center of Israel.

Posted by: Fred || 08/03/2012 00:00 || Comments || Link || E-Mail|| [749 views] Top|| File under: Govt of Iran
Syria-Lebanon-Iran
Muslim Brotherhood establishes militia inside Syria
Aww! isn't this nice. The White House's new bestest buddies.


Calling itself the "Armed Men of the Muslim Brotherhood", the militia has a presence in Damascus as well as opposition hot spots like Homs and Idlib. One of their organisers, who called himself Abu Hamza, said that he started the movement along with a member of the Syrian National Council (SNC), the opposition alliance.

"We saw there were civilians with weapons inside, so we decided to co-operate with them and put them under one umbrella," he said.

Hossam Abu Habel, whose late father was in Syria's Muslim Brotherhood in the 1950s, said that he raised $40-50,000 (£25,000-£32,000) a month to supply Islamist militias in Homs province with weapons and other aid.

The militias he funded were not affiliated to the Free Syrian Army (FSA), the main rebel movement, added Mr Abu Habel.

"Our mission is to build a civil country but with an Islamic base," he said. "We are trying to raise awareness for Islam and for jihad."
Posted by: tipper || 08/03/2012 16:17 || Comments || Link || E-Mail|| [634 views] Top|| File under:
US Congress approves new sanctions on Iran
WASHINGTON: Congress voted Wednesday to slap sanctions on Iran's energy, shipping and financial industries, convinced that increasing the economic pressure on Tehran will derail its suspected nuclear weapons program. The House overwhelmingly passed the bill 421-6 and a short time later, the Senate approved it by voice vote. The measure now heads to President Barack Obama for his expected signature.

The legislation builds on the current penalties directed at financial institutions that do business with Iran's central bank and adds sanctions to undermine Tehran's oil income. The legislation would impose sanctions on anyone who mines uranium with Iran; sells, leases or provides oil tankers to Tehran; or provides insurance to the National Iranian Tanker Co., the state-run shipping line. The bill seeks to undermine Iran's ability to repatriate revenue from the sale of crude oil.

The bill would penalize anyone who works in Iran's petroleum, petrochemical or natural gas sector, or helps Tehran's oil and gas industry by providing goods, services, technology or infrastructure.
Posted by: Steve White || 08/03/2012 00:00 || Comments || Link || E-Mail|| [713 views] Top|| File under:
EU Urges Speedy Naming of Annan Successor
[An Nahar] European Union


...the successor to the Holy Roman Empire, only without the Hapsburgs and the nifty uniforms and the dancing...


foreign affairs chief Catherine Ashton called Thursday for a rapid appointment by the U.N. and the Arab League


...an organization of Arabic-speaking states with 22 member countries and four observers. The League tries to achieve Arab consensus on issues, which usually leaves them doing nothing but a bit of grimacing and mustache cursing...


of a successor to Kofi Annan

...Ghanaian diplomat who served as the seventh and so far the worst Secretary-General of the UN. Annan and the UN were the co-recipients of the 2001 Nobel Peace Prize for something or other that probably sounded good at the time. In December 2004, reports surfaced that Kofi's son Kojo received payments from the Swiss company Cotecna, which had won a lucrative contract under the UN Oil-for-Food Program. Kofi Annan called for an investigation to look into the allegations, which stirred up the expected cesspool but couldn't seem to come up with enough evidence to indict Kofi himself, or even Kojo...
after he quit as Syria peace envoy.

Expressing her "deep regret" in a statement, the English baroness said the EU "calls for the early appointment of a successor to carry on Mr. Annan's work towards a peaceful political transition in Syria."

Former U.N. chief Kofi Annan said on Thursday he was stepping down, complaining that his April peace plan did not receive support and bemoaning the lack of consensus on the U.N. Security Council.

China and Russia last month vetoed a resolution that would have threatened sanctions against Syria targeting Hereditary President-for-Life Bashir Pencilneck al-Assad


Horror of Homs...


if Damascus


...Capital of the last overtly fascist regime in the world...


failed to act on Annan's battered blueprint.

Posted by: Fred || 08/03/2012 00:00 || Comments || Link || E-Mail|| [428 views] Top|| File under: Govt of Syria
Who's in the News
30
[untagged]
6
Govt of Pakistan
4
Govt of Syria
2
TTP
2
al-Qaeda in Pakistan
2
Govt of Iran
1
Arab Spring
1
al-Qaeda in Iraq
Bookmark
E-Mail Me
The Classics
The O Club
Rantburg Store
The Bloids
The Never-ending Story
Thugburg
Gulf War I
The Way We Were
Bio
Merry-Go-Blog
Hair Through the Ages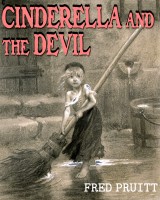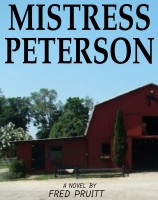 On Sale now!


A multi-volume chronology and reference guide set detailing three years of the Mexican Drug War between 2010 and 2012.

Rantburg.com and borderlandbeat.com correspondent and author Chris Covert presents his first non-fiction work detailing the drug and gang related violence in Mexico.

Chris gives us Mexican press dispatches of drug and gang war violence over three years, presented in a multi volume set intended to chronicle the death, violence and mayhem which has dominated Mexico for six years.
Click here for more information


Meet the Mods
In no particular order...


Steve White
Seafarious
Pappy
lotp
Scooter McGruder
john frum
tu3031
badanov
sherry
ryuge
GolfBravoUSMC
Bright Pebbles
trailing wife
Gloria
Fred
Besoeker
Glenmore
Frank G
3dc
Skidmark
Alaska Paul



Better than the average link...



Rantburg was assembled from recycled algorithms in the United States of America. No trees were destroyed in the production of this weblog. We did hurt some, though. Sorry.
54.160.19.155