Afghanistan
Afghan Officials Met Key Taliban Prisoner
An Afghan government delegation met with one of the Taliban's top military commanders, Mullah Ghani Bradar, in a Pak prison, Afghanistan's National Security Advisor, Ragin Spanta, told TOLOnews on Sunday.

Mr Spanta said he himself did not meet with Mullah Bradar. The meeting aimed to seek Mullah Bradar's opinion about peace talks and to decide whether, if he were released, he could play a role in convincing the Taliban to enter into talks.

"Several Afghan officials met Mullah Ghani Bradar in a Pak prison but I never met him myself," Spanta said in a telephone interview.

Pakistain's interior minister, Rehman Malik


Pak politician, Interior Minister under the Gilani government. Malik is a former Federal Investigation Agency (FIA) intelligence officer who rose to head the FIA during Benazir Bhutto's second tenure. Malik was tossed from his FIA job in 1998 after documenting the breath-taking corruption of the Sharif family. By unhappy coincidence Nawaz Sharif became PM at just that moment and Malik moved to London one step ahead of the button men. He had to give up the interior ministry job because he held dual Brit citizenship.


, confirmed the meeting to

Rooters

, saying his government will do anything possible to bring peace and stability to Afghanistan.

"They had access at the required and appropriate level," Mr Malik told

Rooters

. "We are fully co-operating with Afghanistan and whatever they are asking for the

grinding of the peace processor

, for developing peace in Afghanistan, we are giving every kind of help."

One of the Taliban's most important conditions of starting peace talks is the release of prisoners from the prison in Guantanamo Bay. Mullah Bradar, who was captured in 2009 in Bloody Karachi


...formerly the capital of Pakistain, now merely its most important port and financial center. It may be the largest city in the world, with a population of 18 million, most of whom hate each other and many of whom are armed and dangerous...


in Pakistain, may be released in an effort to bring the Taliban to the peace table.
Posted by: trailing wife || 08/13/2012 00:00 || Comments || Link || E-Mail|| [6463 views] Top|| File under: Taliban
Taliban Attacks Rise During Ramadan: Sediqi
The Taliban have increased their attacks during Ramadan and are targeting civilians and mosques, interior ministry

front man

Sediq Sediqi told TOLOnews on Saturday.

Afghan and Pak Taliban, in close co-operation with the Pak military, have attacked Afghan forces in Kunar and Nuristan provinces several times, he added. But

cut-throats

have been met with strong resistance from the Afghan police,

"The Taliban have increased their attacks during Ramadan. They are mostly targeting civilians. They neither care about innocent people nor the religion of Islam because they attacked mosques and

Moslem

s," Sediqi said.

He added that 119 Taliban fighters were killed and 38 others were

maimed

in operations conducted by Afghan and international troops in the past week. As many as 174 were tossed in the clink
Book 'im, Mahmoud!
.
Posted by: trailing wife || 08/13/2012 00:00 || Comments || Link || E-Mail|| [6471 views] Top|| File under:
Africa North
Washington not concerned over Morsi's moves in Cairo
Dateline February 1979
Washington is not particularly worried over sweeping changes enacted by Iranian theocrat Ayatollah Khomeini Egyptian president Mohammed Morsi, including the sacking of several top military leaders, Washington Post columnist David Ignatius reported late Sunday.

The US "has confidence" in the installation of new defense minister Gen. Abdel Fattah al-Sissi, who has had extensive contacts with Washington, Ignatius reported, quoting unnamed US officials.


The new regime in Egypt does deserve the confidence of those who want islamofascism to prevail. Does the Western political class really wish for this?


On Sunday, Morsi sacked the head of the military and the defense minister, as well as several other top generals. Later in the day he instituted a number of reforms to put absolute power in his hands the drafting of a new constitution in the hands of the executive, further consolidating power and defanging the military in what some see as a Muslim Brotherhood putsch.

While the US is unconcerned, Israel has reacted to the changes in Cairo warily, saying the ousted military leaders had good contacts with Israel and the consolidation of power with Morsi could stifle independent voices.


Clearly Israel's been taken over by islamophobic conspiracy theorists connected to Michele Bachmann. Who else wouldn't entrust absolute political power to an islamofascist? &lt/sarc&gt



Posted by: Glaling Cheatle2411 || 08/13/2012 05:15 || Comments || Link || E-Mail|| [6466 views] Top|| File under:
Sinai Imam Calls On Egyptians To Support Border Attack
[Ma'an] A

holy man

at a mosque in central Sinai called on Friday for Egyptians to support the perpetrators of an attack on the Egyptian border last week which killed 16 Egyptian security forces, witnesses said.

Describing the

gunnies

as 'mujahidin' or holy warriors, the imam sparked a walk-out by worshipers at the mosque near central Sinai village Wadi al-Amro.

Locals who attended told Ma'an they had refused to take part in the remainder of Friday prayers and left the mosque to protest the imam's hardline position.

Gunmen stormed an Egyptian border post in northern Sinai last Sunday, leaving 16 border guards dead and sparking a week of Egyptian military operations on the Sinai peninsula, killing up to 20 people.

Five people locked away
Don't shoot, coppers! I'm comin' out!
in Sinai on Friday have been charged with leading "Jihadist" groups and smuggling weapons between Egypt and the

Gazoo

Strip.

Egyptian officials suggested initially that Paleostinian

gunnies

were involved in the Sinai attack. No one has

grabbed credit

, and

Gazoo

-based factions have vocally condemned the assault.
Posted by: trailing wife || 08/13/2012 00:00 || Comments || Link || E-Mail|| [6469 views] Top|| File under:
PPP Leader: Gaza Is An Essential Part Of Palestine
[Ma'an] The Secretary-General of the Paleostinian People's Party arrived in the

Gazoo

Strip on Sunday to meet with Paleostinian factions.

Bassam al-Salhi told Ma'an that the

Gazoo

Strip is an essential part of Paleostine and there should be greater communication between the different Paleostinian leaderships in order to confront challenges facing the people.

The PPP leader said that he would visit

Gazoo

at every opportunity and will communicate with all factions to discuss reconciliation.



Hamas, always the voice of sweet reason,

and Fatah signed an Egyptian-brokered reconciliation agreement in May 2011 to end four years of divided governments in the

Gazoo

Strip and West Bank, but its implementation has repeatedly broken down.

Posted by: trailing wife || 08/13/2012 00:00 || Comments || Link || E-Mail|| [6460 views] Top|| File under:
US, Egypt Discuss Aid Package For Sinai Security
The United States and Egypt are negotiating a package of assistance to address what administration officials described as a worsening security vacuum in the Sinai Peninsula, the New York Times


...which still proudly displays Walter Duranty's Pulitzer prize...


reported.
 
According to the report, the Pentagon is discussing a variety of options for sharing intelligence which include intercepts of cellphone or radio conversations of

cut-throats

suspected of plotting attacks and overhead imagery provided by aircraft -- both piloted and drones -- or satellites, the officials said.
Posted by: trailing wife || 08/13/2012 00:00 || Comments || Link || E-Mail|| [6470 views] Top|| File under:
Tantawi's sack strengthens Mursi
If he gets away with it, that is...

Egypt's president ordered changes to the military top brass yesterday, including pensioning off Field Marshal Hussein Tantawi who served Hosni Mubarak for two decades, in a move that further stamps the new leader's authority on the state.

President Muhammad Mursi also canceled a constitutional declaration that limited presidential powers and which the ruling army council issued in June, as voting in the election that brought Mursi to power drew to a close.


So the Islamicist coup against Mubarak now closes Phase III of operations...

"Field Marshal Hussein Tantawi has been transferred into retirement from today," presidential spokesman Yasser Ali said in a statement, appointing in his place as armed forces chief and defense minister Gen. Abdel Fattah Al-Sisi. Mursi also ordered Chief of Staff Sami Enan to retire and appointed Gen. Sidki Sobhi in his place. Both Tantawi and Enan were appointed advisers to Mursi.

Gen. Mohamed El-Assar, who was appointed deputy defense minister, said the decision had been taken in consultation with Tantawi and the rest of the military council.

In further changes, Mursi appointed a judge, Mahmoud Mekky, as his vice president.
Posted by: Steve White || 08/13/2012 00:00 || Comments || Link || E-Mail|| [6457 views] Top|| File under:
Arabia
Saudi Arabia Gives $50m Aid To Myanmar Muslims
Soddy Arabia


...a kingdom taking up the bulk of the Arabian peninsula. Its primary economic activity involves exporting oil and soaking Islamic rubes on the annual hajj pilgrimage. The country supports a large number of princes in whatcha might call princely splendor. When the oil runs out the rest of the world is going to kick sand in their national face...


's King Abdullah has ordered $50 million in aid be sent to a

Moslem

minority in Myanmar which a human rights


...which are usually open to widely divergent definitions...


group said has been targeted by the authorities since sectarian riots in June.
 
A report on the Saudi state news agency said.
... and if you can't believe the state news agency who can you believe?
the Rohingya community had been "exposed to many violations of human rights including ethnic cleansing, murder, rape and forced displacement".
Posted by: trailing wife || 08/13/2012 00:00 || Comments || Link || E-Mail|| [6462 views] Top|| File under:
Britain
An Uneventful Olympics, Thank God
All credit to our British cousins, who pulled off an Olympics that had only the usual drama, but not a single terror incident. Special thanks to the British troops, who stepped in when the professionals discovered they couldn't handle it.

London Olympics close with musical extravaganza

3-hour closing ceremony stars Queen's Freddie Mercury,


Yes, he is dead. Why do you ask?

the Spice Girls, Monty Python actor Eric Idle.

Posted by: trailing wife || 08/13/2012 00:00 || Comments || Link || E-Mail|| [6461 views] Top|| File under:
Caribbean-Latin America
Venezuela plans a 'guerrilla army' against US invasion
Venezuela is training a "guerrilla army" aiming to be a million strong by 2013 to fight off a possible US invasion, an opposition lawmaker said Sunday.
"Plan Sucre" -- apparently crafted with input from close ally and fellow US foe Cuba -- covers the legal, logistical and other angles necessary to "transform a professional army into a guerrilla army," Representative Maria Corina Machado told El Universal newspaper.


And it's also darned convenient to use against a new government that might not be led by Chavez...

The former presidential candidate said she had obtained a copy of the plan, printed by an institution affiliated with the national army.

"The strategic objective is to build a new Bolivarian military doctrine" that would prepare Venezuela to be successful in a prolonged popular war against "the empire," or the United States, Machado said, citing the document. "This is clearly a proposal with Cuban inspiration and advice."

She said the military plan also provides for strengthening the guerrilla force at the expense of the regular army.


Almost as if the regular army would be the enemy...

The plan calls for "strengthening the territorial militias, in order to ensure the necessary strength for the overall defense of the nation, targeting recruitment levels of one million by 2013 and two million by 2019," Machado said, citing the document.

Venezuela's militia corps, described by firebrand leftist President Hugo Chavez as "an army of the public," was created in 2005 to protect the country against possible "imperialist" aggression. They are considered a part of the military but report directly to the president.


Or to Chavez, if he's not president...
Posted by: Steve White || 08/13/2012 00:00 || Comments || Link || E-Mail|| [6462 views] Top|| File under:
China-Japan-Koreas
Nork First Lady Sports Dior Purse Despite Nationwide Food Shortages
Of course she does. She's Pudgy's inamorata. What does the hunger of the people matter?

In a move reminiscent of Marie Antoinette, Ri Sol Ju, wife of North Korean leader Fat Boy Kim Jong Un, was spotted sporting a luxury Christian Dior purse on Tuesday. The bag, identified as a Lady Dior Clutch, retails for about $1,600 in South Korea, which is roughly the equivalent of an average North Korean worker's annual salary.


The Associated Press, with an office an Pyongyang, had no story and no comment.

The extravagances of Kim and his recently unveiled wife have come under intense scrutiny as North Korea continues to suffer from chronic food shortages. It's a long-standing crisis only worsened by floods in June and July that destroyed many North Korean farms and is expected to have a significant effect on food supplies in the tightly closed-off country.

Not much else is known about Ri or about her marriage to Suet Face Kim; pundits speculate that the two may have been married as far back as 2009. While Kim has been portrayed by international media outlets


all of whom are willing dupes in this charade...

as a more open Supreme Leader than his father Kim Jong Il, many aspects of his governance still remain shrouded in mystery. North Korean leaders have long been examined under a close lens -- as close as possible, that is -- for their lavish tastes while their country starves. Kim Jong Il was reputed to have a full-time sushi chef, a 100,000-bottle wine cellar and a taste for Hennessy cognac to the tune of $800,000 a year.

But its people barely have enough money for even the basics. Former U.S. President Jimmy Carter


Even Jimmuah gets it, even if only a little bit...

voiced his concern to the BBC when he visited North Korea last year, noting that many of the children he saw were malnourished and had inadequate access to proper or sufficient nutrition. He also mentioned that the country had rationed its food intake from 1,400 calories to 700 calories for the average citizen.

In June, the U.N. warned that two-thirds of North Korea's population would face critical challenges in staving off starvation. Claudia von Roehl, a representative for U.N. World Food Programme, told Reuters that "there is a very chronic and severe problem in the nutrition of the population and in particular the very monotonous diet [consisting of] maize and rice, carbohydrates, and lacking ... in proteins and fats."

The impoverished country continues to be one of the most closed and tightly controlled in the world. Though it seems it makes exceptions for Christian Dior imports.


Not. Another. Dime. Not another pound of sugar. Nothing from the U.S. Let the Norks starve, or let the Chinese bail them out.
Posted by: Steve White || 08/13/2012 00:00 || Comments || Link || E-Mail|| [6466 views] Top|| File under:
N. Korea, U.S. had informal New York meeting in July
WASHINGTON -- Senior North Korean and U.S. diplomats had at least one informal meeting in New York last month to check each other's position after months-long dormancy in their nuclear talks, sources here said Sunday. However, there was no breakthrough from the meeting between Clifford Hart, the U.S. special envoy for the six-party talks, and Han Song-ryol, North Korea's deputy ambassador to the United Nations, with neither side deviating from their previous stance, added the sources.

"I know that there was informal contact recently between North Korea and the U.S., although no exact date is available," an informed diplomatic source told Yonhap News Agency. "But (the outcome) was no more than checking each other's position."

The source said the so-called New York channel is virtually the only communication channel between Pyongyang and Washington and it is always open in a sense. Representatives from the U.S. and North Korea exchange messages over phone or through face-to-face contact if needed, the source said.

Japan's Kyodo News Service also reported earlier in the day that Hart and Han met in July at North Korea's U.N. representative office in New York. In the meeting, North Korea criticized the U.S. for suspending a plan to ship 240,000 tons of food aid, Kyodo said, quoting its own sources "familiar with bilateral ties."

The U.S. reiterated that it was Pyongyang which broke the Feb. 29 deal with a long-range rocket launch in April, according to Kyodo. Under the agreement reached in high-level talks, Pyongyang agreed to impose a moratorium on some of its nuclear and missile activities in return for the resumption of food assistance.

The U.S. neither confirms nor denies any specific contact with North Korea through the New York channel.
Posted by: Steve White || 08/13/2012 00:00 || Comments || Link || E-Mail|| [6462 views] Top|| File under:
Europe
No Future in France: Dire Times for French Jews
The Toulouse massacre did not bring French anti-Semitism to a halt. It actually increased.

The immediate reason for Jewish pessimism in France and for Bernheim's change of heart may be the Toulouse massacre last March: the murder in cold blood of three Jewish children and a Jewish teacher by Mohamed Merah, a Muslim terrorist, on their school's premises. This crime, instead of instilling more compassion and understanding towards the Jewish community, has actually generated more anti-Jewish violence and hate talk, as if Merah was not seen as a vile thug but rather as a model by parts of the population.

There were no less than six cases of aggravated assault on Jewish youths or rabbis in France from March 26 to July 5, including one case in Toulouse again. According to the Representative Council of French Jewish Organizations (CRIF), anti-Semitic incidents of all sorts have increased by 53% compared to the same period last year.


Posted by: || 08/13/2012 11:29 || Comments || Link || E-Mail|| [6469 views] Top|| File under:
Home Front: WoT
Darrell Issa to Sue Eric Holder Today
House Oversight and Government Reform Chairman Darrell Issa plans to sue Attorney General Eric Holder on Monday for refusing to provide documents related to the "Fast and Furious" gun-smuggling operation.

"The committee expects to file the civil contempt suit against the attorney general Monday," a Republican source said. The suit will be filed in the federal district court for the District of Columbia.

The action is the latest escalation in the dispute between House Republicans and the Justice Department over the documents, which relate to a botched gun-smuggling operation. On June 28, the House voted to hold Holder in contempt of Congress and authorized the Oversight panel to bring suit to enforce its rights.

In Fast and Furious, agents for the Bureau of Alcohol, Tobacco, Firearms and Explosives allowed assault guns to "walk," which meant ending surveillance on weapons suspected to be en route to Mexican drug cartels.

The tactic, which was intended to allow agents to track criminal networks by finding the guns at crime scenes, was condemned after two guns that were part of the operation were found at Border Patrol agent Brian Terry's murder scene.


Not to mention the hundreds of dead Mexican citizens...
Posted by: Beavis || 08/13/2012 06:17 || Comments || Link || E-Mail|| [6462 views] Top|| File under:
Israel-Palestine-Jordan
Hamas: We Will Close Tunnels If Egypt Opens Rafah
[Jerusalem Post] Bardaweel, a

Hamas, always the voice of sweet reason,

front man

, expresses confidence Egypt will work towards re-opening

Gazoo

-Sinai Rafah crossing.

Hamas is prepared to close all the tunnels under the border between the

Gazoo

Strip and Egypt if the Egyptians agree to reopen the Rafah border crossing on a permanent basis, Hamas officials announced on Sunday.

"The tunnels are a necessary popular method to break the criminal blockade on the

Gazoo

Strip," Salah Bardaweel, a Hamas

politician

and

front man

, told

news hound

s.

He said the tunnels were needed "to consolidate the steadfastness of the Paleostinian people and their resistance against occupation, which is working to Judaize the holy sites and is killing children, women and ill people."

On Saturday, the Paleostinian Authority called on Cairo to destroy the tunnels, saying they posed a threat to Egyptian security and damaged chances of achieving Paleostinian unity.

Bardaweel said that a "civilized alternative" to the tunnels would be the opening of the Rafah terminal to goods and passengers.

"We are confident that the Egyptian leadership would work toward creating this alternative and we hope that the border crossing would not be closed for too long," Bardaweel added.

He pointed out that

Mohammedan

s were now observing Ramadan and would soon celebrate Id al-Fitr, the holiday marking the end of the 30-day fast.

The Hamas official reiterated the claim that Israel was behind last week's terrorist attack in Sinai, in which

faceless myrmidons

killed 16 Egyptian border guards.

"The attack serves the higher interest of Israeli occupation," Bardaweel said. "There is a lot of theoretical and practical evidence to back this up. The Zionist enemy has been seeking to undermine Egyptian security and embarrass the Egyptian leadership, which it believes is hostile to the aggressive Zionist project."

Bardaweel accused Israel of seeking to drive a wedge between Egypt and Hamas in light of improved relations between the two sides and Hamas Prime Minister Ismail Haniyeh


...became Prime Minister after the legislative elections of 2006 which Hamas won. President Mahmoud Abbas dismissed Haniyeh from office on 14 June 2007 at the height of the Fatah-Hamas festivities, but Haniyeh did not acknowledge the decree and continues as the PM of Gazoo while Abbas maintains a separate PM in the West Bank...


's recent visit to Cairo, "where he was welcomed as the legitimate prime minister of the Paleostinian government."

Bardaweel also accused the PA of spreading lies in an attempt to implicate Hamas and the

Gazoo

Strip following the Sinai attack.

He said the Egyptians had not notified Hamas about the possible involvement of any Paleostinian from the

Gazoo

Strip in the attack.

Hamas is prepared to work together with the Egyptian authorities to reveal the identity of the perpetrators, he added. Hamas leader Mahmoud Warty Nose al-Zahhar

...a co-founder of Hamas and a member of the Hamas leadership. Since 2006, Warty Nose has served as foreign minister in the government of Ismail Haniyeh. He is considered one of the more stubborn hard-liners and has no objection to kissing the Persian foot to keep the money flowing. Warty Nose's son, a member of the Qassam Brigades, was killed in an Israeli raid in early 2008. Another one was disposed of when the IDF bombed his house in 2003...
expressed his government's readiness to destroy the tunnels once the Rafah border crossing was reopened. He called for setting up a free trade zone between the

Gazoo

Strip and Egypt.

Zahar told the Saudiowned Al-Arabiya TV station that the closure of the tunnels would be in the context of Hamas's efforts to help the Egyptians. He too strongly denied
No, no! Certainly not!
Hamas involvement in the Sinai attack. He said that those who carried out the attack were acting on orders of Israel in a bid to frame Hamas.

"Why should Hamas, for the first time ever, carry out an attack outside Paleostine?" Zahar asked. "And even if Hamas wanted to strike against targets outside Paleostine, why should it attack the Egyptian brothers? Is it religiously permissible to kill a fasting person while he's having his [breakfast] meal?"
Posted by: trailing wife || 08/13/2012 00:00 || Comments || Link || E-Mail|| [6465 views] Top|| File under: Hamas
Syria-Lebanon-Iran
New virus may be US, Israeli digital strike against Hezbollah
The newest strain of the Flame super-virus identified by Kaspersky Labs earlier this year, dubbed Gauss, may be targeting banks in Lebanon, stealing information needed by individuals interacting with their accounts.

Analysts believe the virus may be the work of the United States and/or Israel and be designed to attack assets held by Lebanese terror group Hezbollah.

Arik Hesseldahl, a senior writer for the popular web site All Things Digital, wrote that one can deduce the identities of the trojan virus's authors by examining its targets. According to Kaspersky, the vast majority of infected computers are in Lebanon, with most others in Israel or Palestinian Authority areas. The trojan, wrote Hesseldahl, is likely aimed at Hezbollah, and seeks to compromise its cyber-defenses.

In revealing the malware's existence last week, Kaspersky Labs concluded that Gauss was made to hack into banking systems, specifically Lebanese ones.


Map of the prime targets of the Gauss trojan infection (Photo credit: Courtesy Kaspersky Labs)

"Functionally, Gauss is designed to collect as much information about infected systems as possible, as well as to steal credentials for various banking systems and social network, email and IM accounts," Kaspersky Labs wrote in a blog post Thursday. "Gauss contains a 64-bit payload, together with Firefox-compatible browser plugins designed to steal and monitor data from the clients of several Lebanese banks: Bank of Beirut, EBLF, BlomBank, ByblosBank, FransaBank and Credit Libanais. In addition, it targets users of Citibank and PayPal."

Kaspersky, in its blog post, wrote that there were many similarities -- in terms of how the Gauss trojan (which embeds itself on a system and activates itself in response to an internal or external prompt) was written and is deployed -- to other recently discovered trojans, such as Flame and Duqu. After analyzing the three trojan strains, Kaspersky wrote, "we can say with a high degree of certainty that Gauss comes from the same 'factory' or 'factories.'" And it was also clear from the level of sophistication in the Gauss payload, Kaspersky added, that the new trojan and its "cousins" represent "the high end of nation-state sponsored cyber-espionage and cyberwar operations, pretty much defining the meaning of sophisticated malware.'"

Kaspersky does not say which nation-state it believes is behind Gauss, but several experts have speculated that Israel and the U.S. may be the authors. Kaspersky itself points to a line of code which contains the word white, which they believe is a reference to Lebanon. Both words, the Kaspersky analysts points out, share the same root letters of LBN in Semitic lanuages.

Flame, Duqu and the Stuxnet virus were all thought to have targeted Iran, specifically its nuclear program.

Hezbollah, which acts as an Iranian proxy on Israel's northern border, would thus be a likely candidate to be targeted by whomever is behind the other viruses.

"Naturally, intelligence about the movements of money in [Lebanon] might be useful information," Hesseldahl wrote. "It might also be useful to drain certain accounts of funds as a way of slowing down operations. You can't shoot guns and missiles if you can't buy them first."

In a recent article, the Russia Today web site said that it has specific information that Flame had been authored by the US and Israel. Citing "Western officials familiar with classified data on the effort," the site wrote that "the United States and Israel jointly developed the Flame virus, which collected intelligence for a cyber-attack on Iran's nuclear program. The CIA, the National Security Agency (NSA) and the Israeli military were all involved in developing malware to sabotage Iran's nuclear program, the officials confirmed." As a "descendant" of Flame, its likely that the same parties who authored Flame were behind Gauss, Kaspersky said.

Questions still remain over exactly what the virus does or what it is designed to do, but Kaspersky Labs seems certain the trojan, if it is a government project, was not implanted to just grab cash.

"It is hard to believe that a nation state would rely on such techniques to finance a cyber-war/cyber-espionage operation," the company wrote in its blog post.

In addition, Kaspersky said, Gauss has expanded the field for digital warfare. "This is actually the first time we've observed a nation-state cyber-espionage campaign with a banking Trojan component. It is not known whether the operators are actually transferring funds from the victim's bank accounts or whether they are simply monitoring finance/funding sources for specific targets."

Currently, Gauss appears to have been deactivated, Kaspersky said -- but the damage to its intended victims may have been devastating.

The company says it was not able to analyze the virus while it was running, but the existence for the first time of a Round Robin DNS, which can handle a large amount of data from several servers, indicates that the trojan's masters "were ready to handle large amounts of traffic from possibly tens of thousands of victims. This can offer an idea on the amount of data stolen by Gauss."
Posted by: Glinesh Craling7938 || 08/13/2012 00:31 || Comments || Link || E-Mail|| [6469 views] Top|| File under: Hezbollah
Syrian opposition leader calls for no-fly zone
BEIRUT, Lebanon - The head of Syria's main opposition group in exile has called for a no-fly zone in border areas to protect civilians. The president of the Syrian National Council, Abdelbaset Sieda, told The Associated Press on Sunday that such a move by the international community would show President Bashar Assad's regime that his opponents are serious.

"There must be special protection," he said.

Asked who will impose the no-fly zone, Sieda said: "We leave it to the international community."


Since the opposition doesn't have an air force...
Posted by: Steve White || 08/13/2012 00:00 || Comments || Link || E-Mail|| [6460 views] Top|| File under:
UN continues to natter on Syria
As speculation mounted over who will succeed Kofi Annan when he steps down as international envoy later this month, UN chief Ban Ki-moon called for a "flexible UN presence in Syria" even after the mandate of the troubled observer mission he set up expires.

"A continued UN presence in Syria that goes beyond our important humanitarian work would allow systematic and meaningful engagement with the Syrian stakeholders, inside the country," the UN chief said in a letter to the 15 members of the UN Security Council.

"Furthermore, a flexible UN presence in Syria would provide the UN impartial means to assess the situation on the ground," he added. "The UN cannot discontinue its support."

The observer mission mandate is set to expire August 19, after the council voted last month to extend it for a "final" 30 days.

The mission -- originally 300 military observers and now reduced by half -- was deployed in April to oversee a peace plan, which should have begun with a cease-fire that never took hold. In mid-June, the observers suspended patrols as fighting intensified.

The Security Council is scheduled to debate the future of the UN mission on Thursday, but so far there is little consensus. The United States has been especially skeptical about prolonging the observers' mandate yet again. Syrian ally Russia is calling for an extension, saying the observers must continue monitoring the military situation.

Diplomats at the UN say veteran Algerian diplomat Lakhdar Brahimi, a former top League official, has been tipped to replace Annan but there has been no official word.
Posted by: Steve White || 08/13/2012 00:00 || Comments || Link || E-Mail|| [6459 views] Top|| File under:
OIC to expel murderous Syrian regime
The 57-member Organization of Islamic Cooperation (OIC) is set to expel Syria from its congregation in an expression of the pan-Islamic body's opposition to the Assad regime's failure to end the bloodshed in his country. The decision is being described as one of the key outcomes of the two-day Islamic solidarity summit beginning here Tuesday.


And about as effective as a sternly-worded letter...

The recommendation to suspend Syria was taken at a preparatory meeting of senior diplomats of OIC member countries at the Conference Palace in Jeddah yesterday. The highly significant recommendation will now be presented to the OIC foreign ministers at their meeting in Jeddah today. Their decision will be final.

Syria's expulsion from the OIC will mark President Bashar Assad's total isolation in the Muslim world. The 22-member Arab League expelled Syria in November last year during its emergency session in Cairo.

The preparatory meeting, chaired by Muhammad bin Ahmed Tayeb, director general of the Saudi Foreign Ministry's office in Makkah Province, lasted nearly 12 hours. It included Iranian ambassador to Saudi Arabia and its permanent representative to the OIC.

Syrian officials were not invited to the meeting. This led the Iranian envoys to raise objections. "The Syrians are still part of the OIC, and they therefore should have been invited to the preparatory meeting," one of the diplomats quoted the Iranians as saying. However, there were few backers of this Iranian view.
With Iran continuing to support the tottering Assad regime, it found itself completely isolated. The recommendation to expel Syria found instant favor from an overwhelming majority of OIC countries, including hosts Saudi Arabia, Turkey and Qatar.

"Iran has refused to see the writing on the wall and continues to support a regime that has lost the moral ground to continue in power," said an Arab diplomat. "This was a good opportunity for Iran to echo the sentiment of the majority of the Muslim world."

Some nations, notably Kazakhstan, Iraq and Pakistan, suggested that efforts should not be given up to find a political solution to the crisis in Syria.

There were divergent opinions among the member countries on the issue of the genocide of Rohingya Muslims in Myanmar. One section called for a strong condemnation and rapid reaction, while others including Indonesia, Malaysia, Brunei and Bangladesh,


That is, the ones closest to the situation...

suggested a policy of engagement with Myanmar.

Mali was not supposed to be on the agenda, but almost all African member states vociferously raised the issue of the unprecedented political crisis in the landlocked West African country. The decision was consequently made to include it in the deliberations. The meeting recommended that the territorial integrity of the country be respected by all parties and that those who are flying the flag of rebellion against the central government should be stopped and condemned.
Posted by: Steve White || 08/13/2012 00:00 || Comments || Link || E-Mail|| [6467 views] Top|| File under:
Home Front: Culture Wars
Who Need Congress when you have Executive Authority?
President Obama is exploring the option of using his executive authority to get government agencies and critical infrastructure owners to implement better controls for protecting their computer networks.

According to a report by Reuters, the White House is considering the move because of the continuing delay by Congress to pass the Cybersecurity Act bill.

Opponents, many of whom are Republicans, say the bill is too regulatory in its approach and vests the Department of Homeland Security with too much authority.


So now the Prez will get to exert HIS authority!


The continued bickering in Congress may soon prompt the President to issue an executive order to protect critical infrastructure networks, White House Homeland Security adviser John Brennan is quoted as saying in the Reuters report. "I mean if the Congress is not going to act ... then the president wants to make sure that we are doing everything possible," Brennan is reported to have said.
Posted by: Bobby || 08/13/2012 10:26 || Comments || Link || E-Mail|| [6458 views] Top|| File under:
Who's in the News
51
[untagged]
1
Boko Haram
1
Hamas
1
Hezbollah
1
Taliban
Bookmark
E-Mail Me
The Classics
The O Club
Rantburg Store
The Bloids
The Never-ending Story
Thugburg
Gulf War I
The Way We Were
Bio
Merry-Go-Blog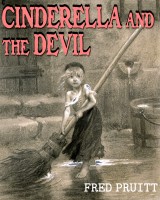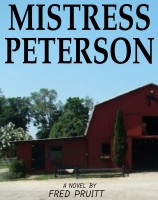 On Sale now!


A multi-volume chronology and reference guide set detailing three years of the Mexican Drug War between 2010 and 2012.

Rantburg.com and borderlandbeat.com correspondent and author Chris Covert presents his first non-fiction work detailing the drug and gang related violence in Mexico.

Chris gives us Mexican press dispatches of drug and gang war violence over three years, presented in a multi volume set intended to chronicle the death, violence and mayhem which has dominated Mexico for six years.
Click here for more information


Meet the Mods
In no particular order...


Steve White
Seafarious
Pappy
lotp
Scooter McGruder
john frum
tu3031
badanov
sherry
ryuge
GolfBravoUSMC
Bright Pebbles
trailing wife
Gloria
Fred
Besoeker
Glenmore
Frank G
3dc
Skidmark
Alaska Paul



Better than the average link...



Rantburg was assembled from recycled algorithms in the United States of America. No trees were destroyed in the production of this weblog. We did hurt some, though. Sorry.
44.192.254.246

Help keep the Burg running! Paypal: