Afghanistan
Taliban Leader: Don't Kill Civilians
Making friends in the inimitable jihadi way.

Reclusive Afghan Taliban leader Mullah Mohammad Omar has urged

turban

fighters to "emphatically" avoid civilian deaths after a swathe of

suicide kaboom

s this week that killed 63 people, but said Islamic fascisti had successfully infiltrated security forces.

In a message to the Afghan people ahead of the Eid al-Fitr festival ending the holy Ramadan fasting month, the one-eyed leader said

forces of Evil

should "employ tactics that do not cause harm to life and property of the common countrymen".

"The instructions given to you for the protection of civilian losses are, on you, a religious obligation to observe," Mullah Omar
... a minor Pashtun commander in the war against the Soviets who made good as leader of the Taliban. As ruler of Afghanistan, he took the title Leader of the Faithful. The imposition of Pashtunkhwa on the nation institutionalized ignorance and brutality in a country already notable for its own fair share of ignorance and brutality...
said in a seven page statement released late on Thursday and translated into five languages.

"Any violation readily incurs loss in this world and in the world to come. Therefore, I urge you emphatically to be careful about the civilian losses and take this on yourselves as an explicit responsibility," he said.

Amid mounting anger among Afghans over civilian deaths caused by both the insurgency and NATO


...the North Atlantic Treaty Organization. A single organization with differing goals, equipment, language, doctrine, and organization....


, the statement is probably aimed at presenting a more moderate face for the Taliban as efforts continue to re-start peace talks which could foster a power-sharing deal for the insurgency.
Posted by: trailing wife || 08/18/2012 00:00 || Comments || Link || E-Mail|| [6460 views] Top|| File under: Taliban
Africa North
Egypt's President Morsy to visit Tehran for NAM meeting
Egypt's Islamist President Mohamed Morsy will visit Iran to attend the Non-Aligned Movement meetings on Aug. 30, Egyptian state news agency MENA said, the first such visit by an Egyptian head of state to Tehran since the Islamic revolution.

MENA quoted sources at the Egyptian presidency saying on Saturday that Morsy "will participate in the summit" on his way back from China.

A spokesman for Morsy was not immediately available for comment. Egyptian media reports have suggested Morsy might send his newly appointed deputy, Mahmoud Mekki, instead.

Since Egypt's Hosni Mubarak was toppled in a popular uprising last year, Egypt and Iran have signalled interest in renewing ties severed more than 30 years ago after Iran's Islamic Revolution and Egypt's recognition of Israel.

However, with the West pushing Iran to halt its disputed nuclear program and the United States being a major donor to Egypt's military, any improvement in ties could become a tricky path to tread.

Posted by: tipper || 08/18/2012 14:48 || Comments || Link || E-Mail|| [6462 views] Top|| File under:
Salafis attack Tunisian cultural festival
Radical Islamists armed with swords and sticks attacked a cultural festival in northern Tunisia late on Thursday, with five people injured in the clash.

It was the third time in just three days that Tunisia's emboldened Salafists have disrupted cultural events, condemning some of them for offending Muslim sensitivities during Ramadan and increasing fears of a rising Islamist tide.

At the music and theatre festival in Bizerte, "around 200 people belonging to the Salafist movement used violence to block a protest organized by various groups to mark Jerusalem Day, denouncing the presence of certain Arab guests," according to the interior ministry.

The ministry said it had dispersed the attackers with tear gas and arrested four of them, adding that five people were injured.

Festival organizers Khaled Boujemma and Slahedine Masri, speaking on private radio station Mosaique FM, said the Salafists were armed with swords and sticks. Human rights activist, Bechir Ben Cherifa, said the police waited an hour before intervening.

Witnesses said the hardliners were angered by the presence at the protest of Lebanese militant Samir Kantar, who spent nearly three decades in jail in Israel before being freed in 2008 in a prisoner swap with Hezbollah. Kantar, sentenced to multiple life sentences for a notorious 1979 attack in Israel that killed a policeman, a four-year-old girl and her father, is considered a hero by many in Lebanon and was honored by Iranian President Mahmoud Ahmadinejad after his release.

There is increasing concern among artists and activists in Tunisia about the extreme Sunni Muslim movement, which has grown more assertive since last year's uprising.

Two festivals have been cancelled this month and two cultural performances prevented just this week because of threats by the Salafists, who considered them un-Islamic.

Opposition groups have criticized Ennahda, the moderate Islamist party


It's time to replace that with so-called moderate Islamist. "Moderate" with scare quotes is an acceptable alternative for those who prefer verbal efficiency. As expected, that was a ruse.

leading Tunisia's ruling coalition, for failing to do more to rein in the hardliners.
Posted by: ryuge || 08/18/2012 00:00 || Comments || Link || E-Mail|| [6462 views] Top|| File under:
Mursi tightens grip on power
Phase III coming along nicely...

CAIRO -- Egypt's Islamist president has given himself the right to legislate and control over the drafting of a new constitution. He has installed at the top of the powerful military a defence minister likely to be beholden to him.

Under Mohammed Mursi's authority, officials have moved to silence influential critics in the media. And though a civilian, he declared himself in charge of military operations against militants in the Sinai peninsula.

Over the weekend, Mursi ordered the retirement of the defence minister and chief of staff and reclaimed key powers the military seized from him days before he took office on June 30. With that, Egypt's first freely elected president amassed in his own hands powers that rival those of his ousted authoritarian predecessor, Hosni Mubarak.

If left unchecked, there are fears Mursi and his fundamentalist group, the Muslim Brotherhood, could turn the clock back on the country's tumultuous shift to democratic rule and pursue their goal of someday turning the most populous Arab nation into an Islamic state.


Not an irrational fear, though it seems that no one in Champ's administration saw this coming.

Phase I: depose Mubarek.
Phase II: get the Muslim Brotherhood into power.
Phase III: consolidate power and sideline rivals.
Phase IV: transform Egypt into an Islamic state.
Phase V: invade and destroy Israel.

Tell me I'm wrong.

Phase I-IV are easy enough; there are plenty of precedents in living memory. But Phase V has been unsuccessful the four times it was tried openly, not to mention the two Intifadas. As it is said, Israel has been blessed by the incompetence of her enemies.

That they have failed every time they've tried so far doesn't mean they won't try again...

Of course. The definition of insanity and all that. Y'know, if it we weren't assured it's completely contrary to scripture, one would be forced to conclude Allah actually prefers the Zionist Entity to the entities of his most warlike followers.

The Brotherhood already won both parliamentary and presidential elections after the uprising last year that forced Mubarak out. The question now is whether there is any institution in the country that can check the power of Mursi and the Brotherhood and stop them from taking over the nation's institutions and consolidating their grip.

"Are we looking at a president determined to dismantle the machine of tyranny ... or one who is retooling the machine of tyranny to serve his interests, removing the military's hold on the state so he can lay the foundations for the authority of the Brotherhood?" prominent rights activist and best-selling novelist Alaa Al Aswani wrote in an article.

"He must correct these mistakes and assure us through actions that he is a president of all Egyptians," wrote the secular Al Aswani before warning that Egyptians will never allow Mursi to turn Egypt into a 'Brotherhood state.'

Nobel Peace Prize laureate Mohamed ElBaradei, the country's top reform leader, issued a similar warning. After Mursi stripped the military of legislative authority, and in the absence of parliament, he cautioned that the president holds 'imperial powers.'

The Supreme Council of the Armed Forces (SCAF), which ruled Egypt for 17 months after Mubarak's ouster, dissolved parliament after a court ruled that a quarter of its members were illegally elected and claimed legislative authority for itself. It stripped the presidency of many of its key powers before it handed the office to Mursi.

The defence minister ordered to retire was the head of SCAF and the outgoing chief of staff was his No. 2. During his campaign and the early days of his presidency, Mursi touted himself as 'the president of the revolution' and spoke tirelessly of democracy. He pledged inclusiveness, tolerance and promised guaranteed freedoms under his rule -- promises he has done little so far to fulfil.

Supporters of the 60-year-old, US-educated engineer say he simply restored his rightful powers that the military grabbed from him.

Mursi's consolidation of his authority comes at a time when his likely opponents are too weak or distracted to challenge him.

The pro-democracy youth groups behind the uprising are in disarray. They lost much of the popular appeal they once had. Squabbling and demoralised, they may do little more than denounce Mursi just as they did when the military grabbed the president's power in June.

Mursi has counted on the support of the pro-democracy movement in his power struggle with the military. But many of the activists view the Brotherhood as politically opportunistic and obsessed with power, suspecting Mursi is driven by those same ambitions.

"Courageous presidential decrees have foiled the counter-revolution plots," Brotherhood stalwart Essam Al Erian wrote on his Twitter account of Mursi's latest stand against the military.

"The president performed his sovereign duty and realised the demands of the revolution. Every revolutionary must support the president to prevent any attempt against the revolution."

For decades the nation's most powerful institution, the military has seen its reputation tainted by the events of the 17 months when it was running the country. Troops clashed with protesters -- sometimes shot them dead or ran them over. The military was vilified for its human rights abuses, dragged into chaotic, post-Mubarak politics and ridiculed in the media.

Mursi's bold order to retire the top brass further hurt the military's image, shattering its aura of invincibility.

Still far from being a spent force or a paper tiger, the military is now led by a defence minister who owes his job to Mursi. He is expected to fight to keep the military's traditional say in key security and foreign policy issues, but he is not expected to challenge Mursi's authority anytime soon. Now Mursi is in effect both the executive and legislative branches combined.

Last week, Brotherhood members of parliament's upper house named 50 new editors of state-owned publications, many of them known to be sympathetic to the group. The move tightened the Brotherhood's stranglehold on the media after one of its members took over the Information Ministry in a newly appointed Cabinet backed by the group. Mursi, according to insiders, is expected to press ahead with efforts to expand the Brotherhood's control.

He plans to soon replace many of Egypt's 27 provincial governors with Brotherhood members or sympathisers of the group and purge the judiciary of judges known to be opposed to its policies, according to the insiders familiar with deliberations in Mursi's inner circle. They spoke on condition of anonymity because they feared retribution.

"We are now rid of a state run by the military. What is left for us to do is to rid ourselves from the state of the Brotherhood," wrote columnist Mohammed Amin in the independent Al-Masry Al-Youm daily.
Posted by: Steve White || 08/18/2012 00:00 || Comments || Link || E-Mail|| [6463 views] Top|| File under:
Africa Subsaharan
'Iranians planned to assassinate Israeli ambassador'
Deputy Foreign Minister Danny Ayalon on Thursday praised the Kenyan goverment for its efforts to stop Iranian terror threats against Israeli and Jewish targets.


Keep up the good work, guys!

Ayalon who is currently visiting Kenya as part of a round of visits in three African countries -- Uganda, Æthiopia and Kenya, praised the local authorities after they tossed in the slammer
I ain't sayin' nuttin' widdout me mout'piece!
the two Iranians in June when the suspects led Kenyan security forces to 15 kilograms (33 pounds) of RDX, a powerful explosive, in the coastal city of Mombasa where several hotels are owned by Israelis.
 
It has now been revealed that the targets included Israel's Ambassador to Kenya, Gil Haskel.
  
One official said the Iranians are members of Iran's Islamic Revolutionary Guards Corps Quds Force, an elite and secretive unit. 
 
During Ayalon's visit, all three countries expressed concern


...meaning the brow was mildly wrinkled, the eyebrows drawn slightly together, and a thoughtful expression assumed, not that anything was actually done or indeed that any thought was actually expended...


regarding Iran's attempts to increase its terror activity in Africa.
 
Ayalon is also using the visits to conduct a diplomatic battle against Iran, and is trying to convince the African leaders not to take part in the conference of Non Aligned Nations at the end of the month in Teheran.
 
Avi Granot, deputy director of the African section in the Foreign Ministry, said that the Israeli request to send a delegation of lower ranking representatives was being mulled.


They'll go anyway, but back home the police have been warned to keep an ear open for men with funny accents.

A week before Ayalon arrived in Africa Iranian Vice President Hamid Bakai visited the continent for a round of visits and handed each leader a personal invitation to the conference.
Posted by: trailing wife || 08/18/2012 00:05 || Comments || Link || E-Mail|| [6460 views] Top|| File under: Govt of Iran
Caucasus/Russia/Central Asia
Police investigating soccer match terror threat in Dagestan
Police are investigating reports that a terrorist attack was planned for a football match, the interior ministry of the southern region of Dagestan said Friday. The two teams are scheduled to play Sunday in Makhachkala, the capital of Dagestan.

Earlier Friday, there was a report that authorities had received a telephone call about a terrorist attack said to be planned by a Spartak Moscow fan named Rodion. The unknown caller was reportedly based in the city of Vyborg near St. Petersburg and said he had heard about the supposed attack online.

"Online media have reported that one of the fans on their way to the capital of Dagestan for the Anzhi-Zenit match is planning to commit a terrorist act," said a statement issued by the Dagestan interior ministry.

It added, "This message is being carefully checked by all the operational law enforcement services."

No additional safety measures will be taken during the match, the ministry added.
Posted by: ryuge || 08/18/2012 00:00 || Comments || Link || E-Mail|| [6459 views] Top|| File under:
Europe
Bulgaria: Burgas Probe Can Take Years
Bulgarian interior minister says investigation suggests attack that killed 5 Israelis was carried out by country or terror group, but refuses to name suspects

"Out of thousands of people, we need to find four or five," Bulgarian Interior Minister Tsvetan Tsvetanov said on Friday in reference to the police investigation into the terror attack that killed five Israeli tourists and a Bulgarian bus driver in the resort city of Burgas.
 
In an interview with Bulgarian news website Novointe, Tsvetanov estimated that "the probe might take years."
 
The Bulgarian minister noted that they were not able to establish a claim made by two Israeli witnesses, by which the

bomb

was hidden in the luggage compartment of the bus that was transferring Israeli tourists to their hotels. He added that the investigation indicates that a country or terror organization were behind the attack, but refused to name any suspects.
 
Immediately after the attack, Prime Minister Benjamin Netanyahu accused Hezbollah, saying "it's time that all the world's countries speak the truth clearly and say that Iran is behind the wave of terror."
 
On Thursday, Bulgarian authorities released a computer-generated image of a suspected accomplice of the

jacket wallah

. The image of a man with short dark hair was accompanied by a photo from a fake driver's license, in which the man appears to be wearing a wig.
Posted by: trailing wife || 08/18/2012 00:05 || Comments || Link || E-Mail|| [6461 views] Top|| File under: Hezbollah
Great White North
Turkey to citizens: don't travel to Lebanon
The list of Former Friends of Assad gets longer.

Ankara: The Ministry of Foreign Affairs of Turkey today advised its country mates not to travel to Lebanon following news of two Turkish nationals and a big number of Syrians being abducted in Lebanon.

In a statement, the Ministry also demanded Turkish citizens not to travel to Lebanon unless deemed necessary.

The Turkish authorities warning comes amid news that some 20 people, including two Turkish, were abducted in Beirut over the last two days. The statement said Turkey would continue efforts with the concerned authorities to set the abducted Turkish persons free.
Posted by: Steve White || 08/18/2012 00:00 || Comments || Link || E-Mail|| [6459 views] Top|| File under:
Home Front: WoT
Deutsche Bank in US 'laundering probe'
[AFP] US regulators are investigating claims Deutsche Bank and other global banks funneled billions of dollars for Iran, Sudan and other sanctioned nations, The New York Times


...which still proudly displays Walter Duranty's Pulitzer prize...


reported Saturday.

The probe is still in its very early stages, law enforcement officials told the Times, adding that Deutsche Bank was not believed to have moved funds on behalf of Iranian clients through its US operations after 2008.

In 2007, the bank decided that it would "not engage in new business with counterparties in countries such as Iran, Syria, Sudan and

North Korea

and to exit existing business to the extent legally possible," a

front man

told the newspaper.

The investigation of Deutsche Bank is among a series of cases against global financial firms since 2009 suggesting that financial firms often transferred money for Iranian banks and companies under a loophole in US policy that ended in 2008, the Times noted.

It said US prosecutors were concerned that a $340 million settlement between a New York banking watchdog and the London-based Standard Chartered bank would suggest that US authorities are divided or uncoordinated, dissuading foreign banks and regulators from cooperating.

But prosecutors have yet to find any money transfers that went to designated terrorists,

narco mob

s or individuals and companies owned or operated by countries under sanctions during their probe of Standard Chartered, which is still under investigation.

Over the past decade, the United States and allies have ramped up sanctions against Iranian banks, institutions and individuals in a bid to stop Iran's nuclear enrichment programs over concerns the Islamic republic is trying to develop a military nuclear capability under the guise of a civilian program.
Posted by: trailing wife || 08/18/2012 07:36 || Comments || Link || E-Mail|| [6464 views] Top|| File under:
Pamela Geller Exercises Her First Amendment Rights Again
Controversial 'Islamorealism' Ads Go Up In Metro-North Stations In Westchester

An anti-Islamic advertisement has gone up at several Metro-North Railroad stations in Westchester County.

It reads: "It's not Islamophobia


...the irrational fear that Moslems will act the way they usually do...


, it's Islamorealism."


Picture of the billboard at the link.

The American Freedom Defense Initiative paid for it. It associates Islam with 19,250 terrorist attacks carried out by

bully boyz

since 9/11.

The Defense Initiative is led by blogger and political activist Pamela Geller.


A very busy lady, according to our archives.

She said its message is it's not "Islamophobic' to oppose jihad terror."

The group won a federal court decision this summer that said the MTA violated its First Amendment rights when it rejected one if its ads, WCBS 880′s Paul Murnane reported.

Some Metro-North commuters were shocked to see the ads early Friday morning, but others didn't see it as much of an issue.

"I think generally you want to be neutral with advertising if they're getting a lot of complaints," one person said.

"Maybe some people are offended, but today, people are so easily offended by so many things," another said.

Last month, pro-Paleostinian and pro-Israel ads appeared at Metro-North stations

This article starring:
Pamela Geller
Posted by: trailing wife || 08/18/2012 00:00 || Comments || Link || E-Mail|| [6460 views] Top|| File under:
India-Pakistan
'Air base attackers trained in Waziristan'
Oh? And what are the attackees, aka the Mighty Pak Army, going to do about it?

[Dawn] Interior Minister Rehman Malik


Pak politician, Interior Minister under the Gilani government. Malik is a former Federal Investigation Agency (FIA) intelligence officer who rose to head the FIA during Benazir Bhutto's second tenure. Malik was tossed from his FIA job in 1998 after documenting the breath-taking corruption of the Sharif family. By unhappy coincidence Nawaz Sharif became PM at just that moment and Malik moved to London one step ahead of the button men. He had to give up the interior ministry job because he held dual Brit citizenship.


claimed on Friday that because of an advance warning about a possible attack on PAF installations terrorists' attempt to harm Kamra assets on Thursday was foiled and all the attackers were killed.

Addressing a

presser

, Mr Malik said four of the assailants had been identified. They had received training in
Wazoo and the raid, he said, could be traced back to North and South Waziristan.

He said the Taliban were harbouring criminals from all over the country and stressed the need for finding out the

criminal mastermind

who had sent

bully boyz

to Kamra.

Mr Malik praised the Commander of Karma airbase who led the operation to safeguard the facility and was injured while fighting the attackers.

Answering a question, he said no decision had yet been taken about launching an operation in North Waziristan, adding that such a decision would not be taken under foreign pressure.


In other words, nothing will be done. How mighty of you.

Rejecting western media reports, he said the defence of the country and its nuclear assets were in safe hands. "When we can develop nuclear assets we also know how to protect them."

About the Babusar Top attack, he said the

bully boyz

had killed innocent people. He appealed to the people of Gilgit-Baltistan to demonstrate patience and foil attempts to destabilise the country.

He said the government would soon announce a compensation package for families whose loved ones were killed in the sectarian attack.

Mr Malik said an amount of Rs100 million had been allocated to ensure safety on Sharah-e-Karakoram.

He said there was no US national on the premises of Police Lines Headquarters in Islamabad, but conceded that some foreign trainers, including from Australia, were there fro training police personnel.

The interior minister said law-enforcement agencies and police department had been directed to maintain security on Eid.
Yaqoob Malik adds from Attock: Ten suspects were picked up during a search in various areas around the Kamra cantonment on Friday and they are being interrogated.

A large number of Afghan refugees have been living in different parts of Kamra district for years and there is no record about them with the authorities concerned.

Meanwhile,


...back at the shouting match, a new, even louder, voice was to be heard...


a team has been set up to investigate the incident and identify the

bad boy

s.

The post-mortem on the

bad boy

s' bodies was conducted late on Thursday night at the mortuary of DHQ hospital under the supervision of Dr Khalid Mehmood Khan amid tight security. During the autopsy, law-enforcement personnel collected fingerprints which would be sent to the National Database and Registration Authority to establish the identities of the attackers.


That assumes barbarians from the tribal territories have their fingerprints on file, of course.

Meanwhile,


...back at the alley, Slats Chumbaloni was staring into a hole that was just .45 inch in diameter and was less than three feet from his face ...


a security man who was injured during the fighting with the attackers died on Friday. PAF

front man

Group Captain Tariq Mahmood said that Mohammad Iqbal's funeral prayers were held at the PAF base in Minhas.

Chief of the Air Staff Air Chief Marshal Tahir Rafique Butt visited the base on Friday.
Posted by: Fred || 08/18/2012 00:00 || Comments || Link || E-Mail|| [6460 views] Top|| File under: al-Qaeda in Pakistan
Army will not launch a joint operation in North Waziristan: Kayani
[Dawn]
Chief of Army Staff Gen Ashfaq Parvez Kayani


... four star general, current Chief of Army Staff of the Mighty Pak Army. Kayani is the former Director General of ISI...


on Friday said that Pakistain's Army will not launch a joint operation with US army in North

Wazoo

, DawnNews reported.

Moreover, he said that any kind of joint operation would not be acceptable for Pakistain and its army.

He said that North Waziristan's operation will not begin on any external pressure.

"Country's interest will be given first priority in case of any operation" said Gen Kayani.
Posted by: Fred || 08/18/2012 00:00 || Comments || Link || E-Mail|| [6461 views] Top|| File under: Govt of Pakistan
Altaf sees conspiracy behind terrorist attacks, Hindus' migration
[Dawn]
Muttahida Qaumi Movement


...English: United National Movement, generally known as MQM, is the 3rd largest political party and the largest secular political party in Pakistain with particular strength in Sindh. From 1992 to 1999, the MQM was the target of the Pak Army's Operation Cleanup leaving thousands of urdu speaking civilians dead...


(MQM) chief Altaf Hussain on Friday asked prominent personalities of the country to think about conspiracy behind repeated terrorist attacks on defence installations and Hindus' migration to India.

Speaking to prominent columnist Hassan Nisar on phone, Hussain said

Death Eaters

had earlier carried out brazen attacks on Mehran Base in Bloody Karachi


...formerly the capital of Pakistain, now merely its most important port and financial center. It may be the largest city in the world, with a population of 18 million, most of whom hate each other and many of whom are armed and dangerous...


, GHQ in Rawalpindi, ordnance factory in Wah Cantt, Manawan Police Training School and other important installations also.

He said Hindu community members were applying for asylum in India because of failing law and order situation in interior Sindh.

Expressing deep concerns over the said issues, the MQM chief asked

politicians

hip to think on threats encircling over the country instead of concentrating on power wrangling.

Nisar agreed with concern of the MQM chief and lamented that people who are intimately connected with events unfolding in the country are doing nothing to improve the situation.

He said people of every field of life would have to think seriously of concerns expressed by Hussain and come forward for playing due role to strengthen Pakistain.

Posted by: Fred || 08/18/2012 00:00 || Comments || Link || E-Mail|| [6459 views] Top|| File under: Govt of Pakistan
No decision yet on operation in North Waziristan
ISLAMABAD -- A senior military commander of Pakistan army has dismissed as 'speculative' reports of an impending military operation in the militant-infested North
Wazoo and insisted that no decision had been taken so far.


"Fantasy" would probably be more accurate...


"It doesn't seem so," responded Peshawar Corps Commander Lt-Gen Khalid Rabbani when asked if a military operation in North Waziristan was imminent. "No such decision is in front of me," he said at a dinner in Peshawar on Thursday evening.


"Why, to do that we'd need an army," the general continued...

The Peshawar corps commander, whose area of military jurisdiction includes North Waziristan, took a swipe at reports in Western media that Pakistan had agreed to undertake a military operation in North Waziristan.

"I asked one of my officers this morning, 'who is carrying out the operation?' At least I am not aware of any such operation," he said in a lighter vein.

Guarded and careful, Gen. Rabbani said that political ownership and national consensus were pre-requisites for any decision to launch a military operation in North Waziristan.
US Defence Secretary Leon Panetta claimed early this week that Pakistan had told US military officials that it planned to launch combat operations against militants in North Waziristan. He also said that it would be soon.

But Gen. Rabbani sought to play down claims by Panetta, saying that a decision on "when to launch an operation, why to launch an operation and against whom to launch the operation, would be made in Pakistan and not outside".

"Let me tell you, the decision will be made in Islamabad and not outside. Whenever there is an operation, if there is an operation, it will be done by the Pakistan Army. There will be no foreign signature or footprints," Rabbani was quoted by the media as saying.

"The decision will have to be made in our own environment," he added.
Posted by: Steve White || 08/18/2012 00:00 || Comments || Link || E-Mail|| [6459 views] Top|| File under:
Syria-Lebanon-Iran
Syria denies Assad's veep defected
[Reuters] Syria denied reports on Saturday that
Hereditary President-for-Life Bashir Pencilneck al-Assad


Before going into the family business Pencilneck was an eye doctor...


's deputy had defected and his forces pressed an offensive against rebels, bombarding parts of Aleppo


...For centuries, Aleppo was Greater Syria's largest city and the Ottoman Empire's third, after Constantinople and Cairo. Although relatively close to Damascus in distance, Aleppans regard Damascenes as country cousins...


in the north and hitting an

thug

-held town in the oil-producing east.

Vice-President Farouq al-Shara "never thought for a moment about leaving the country", said a statement from his office broadcast on state television


... and if you can't believe state television who can you believe?


issued in response to reports that the veteran Baath Party loyalist had tried to defect to Jordan.

Posted by: Fred || 08/18/2012 10:35 || Comments || Link || E-Mail|| [6458 views] Top|| File under:
Romney: US must stop Iran's genocidal regime
US Republican presidential candidate Mitt Romney said Friday that the US "must lead the world in stopping Iran's genocidal regime from obtaining a nuclear weapons capability."

Romney's comments came after Iranian President Mahmoud Ahmadinejad said Friday that Israel is a "tumor" that needs to be wiped out. The Republican presidential candidate reiterated remarks he made in a visit to Jerusalem in July, claiming: "We have seen the horrors of history. We will not stand by. We will not watch them play out again."

"Ahmadinejad's latest outrageous remarks are just another reminder of what is at stake," Romney stated. The comments by Ahmadinejad came at a rally marking Al-Quds Day (Jerusalem Day), an annual anti-Zionist event calling for Palestinian liberation.

Republican congresswoman Ileana Ros-Lehtinen, chairwoman of the House Foreign Affairs Committee, used Ahmadinejad's statements to reiterate Romney's position that the administration of US President Barack Obama has failed to deter Iran's nuclear ambitions, putting Israel's existence in danger.

Ros-Lehtinen said Friday that Ahmadinejad's "incendiary" comments were just another warning that "a fuse is burning."
Posted by: tipper || 08/18/2012 09:28 || Comments || Link || E-Mail|| [6461 views] Top|| File under:
Iran commander 'welcomes' possible Israeli strike
A senior Iranian commander says a possible Israeli airstrike against his country's nuclear facilities is "welcome" because it would give Iran a reason to retaliate and "get rid of" the Jewish state "forever."

The remarks by Gen. Amir Ali Hajizadeh, head of the Revolutionary Guard's air force, were reported Saturday by the official IRNA news agency.

Hajizadeh says in the event of an Israeli strike, Iran's response would be "swift, decisive and destructive." But he also claims Israeli threats of a strike are just part of a psychological war against Iran.

His comments are the latest in a war of words between the archenemies.
Posted by: tipper || 08/18/2012 09:09 || Comments || Link || E-Mail|| [6469 views] Top|| File under:
Ban Ki-moon: Iranian comments on Israel are 'inflammatory'
UN Secretary-General Ban Ki-moon Iran's leaders' comments as "offensive and inflammatory."

"(Ban) believes that all leaders in the region should use their voices at this time to lower, rather than to escalate, tensions," it said in a statement.

"In accordance with the United Nations Charter, all members must refrain from the threat or use of force against the territorial integrity or political independence of any state."

Ahmadinejad delivered his speech at a Tehran rally held in honor of Al-Quds (Jerusalem) Day, marked each year on the last Friday of Ramadan in accordance with a tradition established by Ayatollah Ruhollah Khomeini, the late supreme leader of Iran.

Ahmadinejad referred to Israel as a western "tool to dominate the Middle East" and an "insult to all humanity."

"Today, Israel and the Zionist entity are against the preservation of all human rights and human dignity," IRNA quoted Ahmadinejad as saying at the event.

During the same speech, AFP quoted him as saying: "The Zionist regime and the Zionists are a cancerous tumor. Even if one cell of them is left in one inch of (Palestinian) land, in the future this story (of Israel's existence) will repeat."
Posted by: tipper || 08/18/2012 01:38 || Comments || Link || E-Mail|| [6462 views] Top|| File under:
Russia Rejects Syria No-Fly Zones
[An Nahar] Russia on Friday rejected a proposal to set up no-fly zones to help civilians flee fighting in Syria's border areas after the United States said it was ready to consider the move.

"You have to solve citizen security issues using methods put in practice by international humanitarian law," Foreign Minister Sergei Lavrov told Sky News Arabia in an interview to be aired in full on Saturday and released to Russian media.

"But if you try to create no-fly zones and safety zones for military purposes by citing an international crisis -- this is unacceptable," he said.

U.S. Secretary of State Hillary Clinton
... sometimes described as The Heroine of Tuzla and at other times as Mrs. Bill, never as Another Walter Q. Gresham ...
said following talks last weekend with her Turkish counterpart that the issue of imposing safety and no-fly zones around ravaged cities such as Aleppo


...For centuries, Aleppo was Greater Syria's largest city and the Ottoman Empire's third, after Constantinople and Cairo. Although relatively close to Damascus in distance, Aleppans regard Damascenes as country cousins...


"need greater in-depth analysis."

She added that the two countries -- both spearheading international calls for Hereditary President-for-Life Bashir Pencilneck al-Assad


Trampler of Homs...


to step down -- agreed "to have a very intensive operational planning" discussions during which they could deliberate further moves.
Posted by: Fred || 08/18/2012 00:00 || Comments || Link || E-Mail|| [6461 views] Top|| File under: Govt of Syria
Nasrallah Says Recent Unrest Out of Hizbullah's Control
[An Nahar] Hizbullah Secretary-General His Eminence Sayyed Hassan Nasrallah


The satrap of the Medes and the Persians in Leb...


on Friday noted that "what happened in the past two days was out of Hizbullah and AMAL's control," warning that his group would make lives of Israelis "a living hell" if

Leb

is attacked.

"It's untrue that Hassan al-Meqdad is a Hizbullah member," Nasrallah said of a Lebanese man

kidnapped

near Damascus


...The place where Pencilneck hangs his brass hat...


on Tuesday by a Syrian

gang

which claimed that he is a Hizbullah sniper.

Al-Meqdad clan, which has also denied the claims, said Wednesday that its "military wing" kidnapped more than 20 Syrians and a Turkish national to try to secure Hassan's release.

On Wednesday, dozens of Syrians were kidnapped and Syrian-owned shops vandalized in Beirut's southern suburbs after unconfirmed reports that several Lebanese taken hostage in Syria had been killed in an Arclight airstrike on the Aleppo


...For centuries, Aleppo was Greater Syria's largest city and the Ottoman Empire's third, after Constantinople and Cairo. Although relatively close to Damascus in distance, Aleppans regard Damascenes as country cousins...


town of Aazaz.

Addressing the issue of the 11 Lebanese pilgrims who were

kidnapped

in Aazaz on May 22, Nasrallah said: "Ever since the failure of their release, Hizbullah maintained silence over this issue for the sake of the captives because we feared the exploitation of our statements."

"We do not know who kidnapped them. We remained silent hoping that the government will exert sufficient efforts to ensure their release," Hizbullah's leader added in a televised speech marking Quds (Jerusalem) Day.

Nasrallah lambasted the Lebanese media for playing a "tragic role" in covering the events of the past two days. Some media outlets said four Lebanese hostages were killed in Aazaz while others said all of the 11 pilgrims died in the Arclight airstrike.

Lebanese television networks have also been criticized for their extensive coverage of the abductions and the public threats voiced by al-Meqdad clan and several angry protesters.

"What happened in the past two days was out of Hizbullah and AMAL's control," stressed Nasrallah, warning that "the situation is spiraling out of control due to the media and political chaos."

"We tried to deter the protesters from blocking the airport road to no avail," he noted.

"The issue of the abductees has become a humanitarian tragedy, a media charade and the source of major political blackmailing," Nasrallah added.

Turning to the issue of the conflict with Israel, Nasrallah warned that his Iranian-backed group would make lives of Israelis "a living hell" if it is attacked.

"There are targets in occupied Paleostine (Israel) which could be targeted by a small number of missiles," Nasrallah said.

"If we are forced to use them to protect our people and our country, we will not hesitate to do so... and that will turn the lives of hundreds of thousands of Zionists into a living hell," he added.

Nasrallah warned of "tens of thousands of deaths, and not just 300 to 500 dead," adding that Hizbullah had chosen its targets.

In case of any Israeli attack on Iran over its controversial nuclear program, "the response will be enormous," he warned. Any such action would present the Islamic republic with "the opportunity is has been dreaming of" since it was founded in 1979.

Last month, an Israeli general warned that Hizbullah would pay dearly if it fired rockets at the Jewish state.

"If we get to another war, Israel will hit Hizbullah decisively, quickly, as fast as we can in order to stop the fire from

Leb

to Israel," commander of Israel's northern division, Brigadier General Herzi Halevi, said at a briefing.

He also said that towns in southern

Leb

used as launching bases for Hizbullah rocket attacks would be "destroyed."

Last month, Israel accused Iran and Hizbullah of planning attacks in "over 20 countries" in remarks just days after a deadly attack in Bulgaria that killed five Israeli tourists and their local bus driver.

Iran denied the charges but Hizbullah refused to comment.

Hizbullah follows the example of Tehran in marking Quds Day, a show of support for the Paleostinians over the disputed holy city of Jerusalem.

Posted by: Fred || 08/18/2012 00:00 || Comments || Link || E-Mail|| [6461 views] Top|| File under: Hezbollah
Diarrhea in Damascus
GENEVA - Syrians are pouring across the border to escape fighting in their battered homeland and diarrhoeal disease has broken out in rural areas near Damascus, UN aid agencies said on Friday.

There has been an outbreak of diarrhoea among residents in part of the province of Rural Damascus because the water supply has been contaminated by sewage, the World Health Organisation (WHO) said.

"In one pocket of Rural Damascus there are 103 suspected cases of E. coli. Laboratory testing is still going on," Richard Brennan, director of WHO's emergency risk management and humanitarian response department, told Reuters. "It is due to contamination of the water supply."

"We have heard of other pockets (of diarrhoeal disease) in other areas of Rural Damascus, but have no details," he said.

Sixty-one children under age 10 are among the 103 cases discovered by health workers in a mobile clinic, WHO spokeswoman Fadela Chaib said. "The local authorities have been alerted and are taking action," she said.

"We know from Syrian authorities that an estimated 38 hospitals and 149 other clinics have been either substantially damaged or destroyed, which clearly worsens the access to health care," he told a news briefing.
Posted by: Steve White || 08/18/2012 00:00 || Comments || Link || E-Mail|| [6470 views] Top|| File under:
Western nations boycott Russia meeting on Syria
UNITED NATIONS: Russia called off a meeting planned for Friday of an international action group on the Syria conflict after western nations told them they would not attend, diplomats said. Russia said the meeting at the UN headquarters, called by its UN envoy Vitaly Churkin, had been "postponed."

Diplomats said, however, that the United States, France and Britain had told the Russians they would not attend. Only China and a UN representative had confirmed they would go to the talks, one diplomat told AFP.

"There were consultations before and the countries said they would not be attending," one diplomat told AFP on condition of anonymity.

"It is not a boycott. At this stage we just cannot see the point of this meeting. The divisions are such that there is no chance of this action group making political agreement on Syria," added a second diplomat.

Churkin said Thursday that invitations had been made and that Russia wanted the international group to set a deadline for the Syrian government and opposition to halt the violence.

"The meeting has been postponed at the request of some members of the action group," Russian UN mission spokesman Anton Uspensky told AFP. He said it was not immediately sure whether a new date for the meeting would be set.

The United States had expressed doubts about the point of the meeting on Thursday after Churkin's announcement.

"Frankly, we're not sure we understand the objective and the goal of the meeting," US State Department spokeswoman Victoria Nuland told reporters in Washington. "As we've said all along: to have meetings for meetings' sake is not what any of us needs to do. What we need to do is have meetings that support the Syrian people and support an end to the bloodshed."

Western nations are still angry at Russia and China for three vetoes of UN Security Council resolutions on Syria which condemned President Bashar Assad's actions and threatened sanctions. Russia, Assad's main western ally, has accused the United States and its allies of only seeking regime change.
Posted by: Steve White || 08/18/2012 00:00 || Comments || Link || E-Mail|| [6459 views] Top|| File under:
France's FM says Assad regime should be 'smashed fast'
ONCUPINAR, Turkey: French Foreign Minister Laurent Fabius called Friday for Syrian President Bashar Assad's regime to be "smashed fast" as he visited Turkey's largest refugee camp near the border.

"The Syrian regime should be smashed fast," Fabius told reporters. "After hearing the refugees and their account of the massacres of the regime, Mr. Bashar Assad doesn't deserve to be on this earth."


Sure Sparky. When is the Foreign Legion landing in Aleppo?

"It is an operation of destruction of an entire people that he is trying to accomplish," he said.

Fabius made the remarks at a refugee camp near the Oncupinar border crossing in Kilis province, where he met a number of Syrian refugees appealing to France for weapons and aid to fight the Damascus regime. In response to the demands, the top diplomat said his country was spending efforts in the political and humanitarian fields, but France could not accept continuation of Assad's "massacre."

"The sooner this regime leaves, the better," he said.


Nice words. What are you doing about it?

The Oncupinar camp is one of several refugee settlements in Turkey's border provinces and houses around 12,000 people in prefabricated buildings.

Fabius had previously visited Jordan and Lebanon, where he had renewed calls for Assad to go in the face of his regime's relentless onslaught against Syrian civilians and predicted more "spectacular" defections to come soon. Fabius was referring to the recent defections of Assad's prime minister Riad Hijab and general Manaf Tlass, his childhood friend and the son of a close aide of Assad's father Hafez, who ruled Syria with an iron fist.

The high-level clearance into Oncupinar camp, a Turkish diplomat told AFP, was the result of the improvement in French-Turkish ties after a tumultous period during the term of the previous French president Nicolas Sarkozy.
Posted by: Steve White || 08/18/2012 00:00 || Comments || Link || E-Mail|| [6464 views] Top|| File under:
Who's in the News
40
[untagged]
4
Govt of Syria
4
Govt of Pakistan
2
Hezbollah
2
TTP
2
al-Qaeda in Pakistan
2
Hamas
1
Sipah-e-Sahaba Pakistan
1
Taliban
1
Govt of Iran
Bookmark
E-Mail Me
The Classics
The O Club
Rantburg Store
The Bloids
The Never-ending Story
Thugburg
Gulf War I
The Way We Were
Bio
Merry-Go-Blog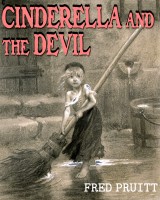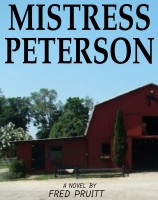 On Sale now!


A multi-volume chronology and reference guide set detailing three years of the Mexican Drug War between 2010 and 2012.

Rantburg.com and borderlandbeat.com correspondent and author Chris Covert presents his first non-fiction work detailing the drug and gang related violence in Mexico.

Chris gives us Mexican press dispatches of drug and gang war violence over three years, presented in a multi volume set intended to chronicle the death, violence and mayhem which has dominated Mexico for six years.
Click here for more information


Meet the Mods
In no particular order...


Steve White
Seafarious
Pappy
lotp
Scooter McGruder
john frum
tu3031
badanov
sherry
ryuge
GolfBravoUSMC
Bright Pebbles
trailing wife
Gloria
Fred
Besoeker
Glenmore
Frank G
3dc
Skidmark
Alaska Paul



Better than the average link...



Rantburg was assembled from recycled algorithms in the United States of America. No trees were destroyed in the production of this weblog. We did hurt some, though. Sorry.
35.170.64.36

Help keep the Burg running! Paypal: