-Obits-
Mohamed Dhere, Ex-governor dies in Somali capital
[Shabelle] Mohamed Omar Habeb better known as (Mohamed Dhere) pegged out kicked it breathed his last breath in Mogadishu, an influential and a key actor in the politics.

He passed away in a Mogadishu Hospital, where he has been in poor health for the past few days, according to Abdifatah Shawey, the deputy in the former administration of Benadir state under Abdullahi Yusuf's rule.

The late served several posts during the past 20 years, namely as the governor of Banadir and the Mayor of Mogadishu. He was due to evacuate from Mogadishu to abroad for medical treatment, after doctors in the capital express in despair or disabled of his handling his health condition.
Posted by: Fred || 11/17/2012 00:00 || Comments || Link || E-Mail|| [10798 views] Top|| File under:
-Short Attention Span Theater-
Taliban accidentally CCs everybody on its mailing list
In a Dilbert-esque faux pax, a Taliban spokesperson sent out a routine email last week with one notable difference. He publicly CC'd the names of everyone on his mailing list.
Blinky sucks!!! And you can quote me...
Oh, SHIT! Where's that delete button!
The names were disclosed in an email by Qari Yousuf Ahmedi, an official Taliban spokesperson, on Saturday. The email was a

blurb

he received from the account of Zabihullah Mujahid, another Taliban spokesperson. Ahmedi then forwarded Mujahid's email to the full Taliban mailing list, but rather than using the BCC function, or blind carbon copy which keeps email addresses private, Ahmedi made the addresses public.


Qari? In my office...NOW.


The list, made up of more than 400 recipients, consists mostly of journalists, but also includes an address appearing to belong to a provincial governor, an Afghan

politician

, several academics and activists, an ... Afghan consultative committee, and a representative of Gulbuddein Hekmatar, an Afghan warlord whose outlawed group Hezb-e-Islami is believed to be behind several attacks against coalition troops.
Posted by: trailing wife || 11/17/2012 00:00 || Comments || Link || E-Mail|| [10797 views] Top|| File under: Taliban
Afghanistan
India stepping up to the challenge of post-2014 Afghanistan
Interesting analysis of what India has been doing right. Of course the Indians did this in part because Uncle Sam and the Brits did a lot of the heavy security, but the Indians have had considerable success forging bonds and working long-term to improve the situation.

Racing through the deserted streets of Kabul at nighttime, you are likely to be stopped at street corners by policemen once, twice or even more. If you are a South Asian, as I am, their guard is up even more. "Pakistani or Indian?" the cop barks out as you lower your window. When I answer "Indian", he wants me to produce a passport to prove that, and as it happens, I am not carrying one. So I am pulled out of the car in the freezing cold and given a full body search, with the policemen muttering under his breath in Dari that everyone goes around claiming to be an Indian, especially Pakistanis.


Probably the only place in the world where that is true.

To be an Indian in Kabul is to be greeted warmly wherever you go, whether it is negotiating a security barrier or seeking a meeting with a government official. There is an easing of tensions (in Afghanistan, the fear uppermost in the mind is that the stranger at the door could be an attacker and you don't have too long to judge), Bollywood is almost immediately mentioned, and your hosts will go out of their way to help.

To be a Pakistani is a bit more fraught. The body search is rigorous, the questioning hostile, and, more often than not, you have to be rescued by a Western colleague especially if you are entering one of those heavily guarded, unmarked restaurants frequented by foreigners.

To the ordinary Afghan, India and Pakistan have followed two different paths in the country beginning from the ouster of the Taliban in 2001 when there was hope in the air and you could walk in the streets of Kabul (instead of trying to escape it) to the current time when the Taliban have fought back and hold the momentum as the West withdraws after a long and ultimately, unsuccessful engagement.

While the Indians have been applauded for helping build roads, getting power lines into the capital, running hospitals and arranging for hundreds of students to pursue higher education in India, the Pakistanis are accused of the violence that Afghans see all around them, from the attacks in the capital to the fighting on the border and the export of militant Islam. It's become reflexive: minutes into an attack, the blame shifts to Pakistan. "They must have done it."

A Rand study into the differing strategies adopted by the rivals in Afghanistan quotes a 2009 BBC/ABC News/ARD poll which showed that 86 percent of Afghans thought Pakistan had a negative influence in Afghanistan, with only 5 percent saying it had made a positive contribution. India's impact, by contrast, was seen as positive by 41 percent of Afghans and negative by only 10 percent. Overall, 74 percent of Afghans held a favourable view of India against 8 percent of those who had a positive impression about Pakistan.

Quite a stunning reversal from the time when Afghanistan under King Zahir Shah supported Pakistan in the 1965 and 1971 wars against India.

Since that opinion poll, things have only gotten worse for Pakistan, with the breakdown in its ties with the United States, principally over the sanctuaries that American officials say militants enjoy in Pakistan's northwest, adding to its sense of isolation.

With America leaving while the fires still burn in Afghanistan, India may well be the country best positioned to pick up some of the slack, the authors of the Rand study, Larry Hanauer and Peter Chalk, argue.

Both India and Pakistan are in Afghanistan, not out of any sense of altruism, but their own strategic interests, and it just so happens that India's are more in line with what the Afghans and the Americans are seeking than Pakistan's. India's biggest fear is that Afghanistan will again become a base for Pakistan-supported militants to launch attacks in India or against Indian interests elsewhere including its embassy in Kabul which has been targeted twice, the only one to be done so until the U.S. embassy attacks of 2011. A Taliban return to power could place Afghanistan back in Pakistan's orbit and effectively put an end to Indian aid, investment and trade in the country, and cut off its own bridgehead into resource-rich Central Asia, a key potential source to feed the demand of a massive expanding economy, deficient in energy.

To this extent, New Delhi has sought to support a stable, democratic, multi-ethnic Afghan government. It's been doing everything it can to open up its vast domestic market to Afghan exports to bolster the weak economy, but the routes run through Pakistan. It's been trying to integrate Kabul into regional political and economic structures, so it doesn't depend entirely on Pakistan, pushing its entry into the South Asian Association for Regional Cooperation. Last year, it held an Afghanistan investment summit in New Delhi to attract not just India's vast entrepreneurial class, but others too in the region, virtually taking on the role of a promoter for the war-torn country as an investment destination. Ahead of the 2014 pullout, the idea was to change the "narrative from that of anxiety to a narrative of hope," Indian ambassador Gautam Mukhopadhaya said at the time.

Which pretty much ties up with the U.S. aspirations for Afghanistan post 2014: a stable, strong and independent nation, which won't become a base for militants and with an economy strong enough to pay its own bills.

Pakistan's goals in Afghanistan, are in contrast, seen as more India-driven, and hence security-focused. It has sought "strategic depth" in Afghanistan against an Indian invasion from the east, counter New Delhi's efforts to project influence there and beyond into Central Asia, and prevent it from using Afghan soil to support Baloch separatists. Separately, it cannot also have the emergence of "Pashtunistan" straddling the disputed border with Afghanistan which can only exert a further centrifugal force and threaten its very identity as a nation-state.


With its military-dominated decision-making apparatus focused on internal security concerns and on keeping other powers from exerting influence in Afghanistan, Pakistan has little of positive value to offer Afghanistan or its neighbours," the authors write.

With its economy in stress, neither is Pakistan in a position to invest in Afghanistan on a scale India's fast-growing economy can.

"India's democratic polity, institutionalized decision-making processes, relative internal stability, apolitical military, a large consumer base and growing economy make it a far more palatable partner for Kabul."

Afghan President Hamid Karzai is in India this week and while the two countries will sign accords on mining and new development projects, the core message that he brings to New Delhi is that Kabul cannot be allowed to sink into chaos once the United States leaves, said the country's envoy to New Delhi. Afghanistan is looking to a bigger Indian role in boosting training of security forces including police, ambassador Shaida Mohammad Abdali said.

While a small number of Afghan army officers are trained in Indian military institutions under a long-running programme, a strategic agreement signed between the countries last year opened the door to a bigger programme. Some experts have called for training of officers at top Indian counter-insurgency schools. The Indian army has had a rather long experience dealing with insurgencies from the revolts in the northeast soon as the country became free in 1947 to Kashmir when it erupted in 1989. India may also offer pilot training for the new Afghan air force and even provide some of its indigenously built advanced light helicopters, according to a February 2010 leaked cable from the U.S. embassy in New Delhi. It has also discussed the possibility of training Afghan policewomen and bomb disposal squads, but no training has yet taken place.

New Delhi has clearly recovered ground since it was caught off-guard at the January 2010 London conference on Afghanistan endorsing moves to open negotiations with the Taliban in which Pakistan would necessarily be a central player. But since then those talks have failed to get off the ground, and the turbulent relationship between the United States and Pakistan has taken such a turn for the worse that it is hard to see the international community allowing Islamabad a prime role in efforts to seek a lasting peace in Afghanistan.

Islamabad still remains key to any effort to bring the Taliban to peace talks and any solution to Afghanistan's conflict looks unlikely without settling with the resurgent Taliban one way or the other.

Indeed, so volatile are the politics of the region that much can still change between now and the NATO withdrawal in 2014. The situation may deteriorate and New Delhi's policy options may be reduced dramatically. In that event, India may put its development and commercial operations on hold and try and provide support to the elements of the Northern Alliance, like it did during the civil war and the 2001 war against the Taliban, says Daniel Norfolk in a paper on India's engagement in the book "Afghanistan in Transition, Beyond 2014?" edited by Shanthie Mariet D'Souza from the Institute of South Asian Studies in Singapore.

If in case a friendly government emerges or an India-neutral government retains power in most big cities and in the north while a low-intensity conflict rages in other parts of the country, India's greatest challenge will be to maintain its engagement without over-stepping the boundaries and squandering away the goodwill.

For in the case of other neighbours such Bangladesh, Nepal or Sri Lanka, India has often seemed as big and overweening and wasted precious political capital among its smaller neighbours.
Posted by: Steve White || 11/17/2012 00:00 || Comments || Link || E-Mail|| [10797 views] Top|| File under:
Africa Horn
Sudan's Islamists need new blood: vice-president
[Daily Nation (Kenya)] The Islamic Movement at the heart of Sudan's ruling party needs new blood, its outgoing leader said on Thursday in a pledge unlikely to satisfy reformers inspired by the Arab Spring.


Bloody-handed vampires are never satisfied!

The call by Vice President Ali Osman Taha opened a four-yearly conference of the movement which is under pressure from reformers who say the Islamic regime has drifted from its religious foundations.


Pure-hearted bloody-handed vampires, etc.

Taha, who is stepping down after two terms as head of the movement, said it must change as part of the process of moving towards a new constitution for the country and trying to "improve freedoms."


You are free to observe Sharia as explained by our imams. You are free to dress and do your hair we tell you. You are free to keep your womenfolk housebound, ignorant and invisible. You are free...

"Those programmes need a renewal of the blood of Islamic Movement leaders, as well as a renewal of the movement's platform," he said.
Reformers say corruption and other problems have left the African nation's government Islamic in name only, and question how much longer President Omar al-Bashir
Head of the National Congress Party. He came to power in 1989 when he, as a brigadier in the Sudanese army, led a group of officers in a bloodless military coup that ousted the government of Prime Minister Sadiq al-Mahdi and eventually appointed himself president-for-life. He has fallen out with his Islamic mentor, Hasan al-Turabi, tried to impose shariah on the Christian and animist south, resulting in its secessesion, and attempted to Arabize Darfur by unleashing the barbaric Janjaweed on it. Sudan's potential prosperity has been pissed away in warfare that has left as many as 400,000 people dead and 2.5 million displaced. Omar has been indicted for genocide by the International Criminal Court but nothing is expected to come of it.
should remain in office.

Posted by: Fred || 11/17/2012 00:00 || Comments || Link || E-Mail|| [10797 views] Top|| File under: Govt of Sudan
Africa North
Mali Rebels Say Ready for Talks with Bamako
[An Nahar] Mali's beturbanned fascisti Ansar Dine and Tuareg leaders controlling part of the desert north of the west African country announced jointly Friday that they are prepared to hold talks with the Bamako authorities.

The two groups were "disposed to engage resolutely in a process of political dialogue" they said in a joint statement after talks with lead negotiator Burkina Faso


...The country in west Africa that they put where Upper Volta used to be. Its capital is Oogadooga, or something like that. Its president is currently Blaise Compaoré, who took office in 1987 and may be in the process of being chased out now...


President Blaise Compaore.

Compaore, lead negotiator for the west African regional bloc ECOWAS met jointly with Ansar Dine (Defenders of Faith) and the National Movement for the Liberation of Azawad (MNLA) for the first time on Friday.

The meeting, in his Ouagadougou palace, marked a change in approach by Compaore, who had previously received them separately.

The Ansar Dine delegation was led by Algabass Ag Intalla, one of the Al Qaeda-linked group's top leaders, while the MNLA was represented by its secretary general Bilal Ag Acherif.

The fresh drive by Mali's neighbor Burkina Faso to find a negotiated solution to the crisis, which has effectively split Mali in two, came as plans by ECOWAS to send troops in gathered pace.

The aim of the meeting was to get the two sides, who have held informal discussions in the Burkina capital for several days, to hammer out a "joint platform" to present to Mali's transitional authorities.

This interim administration has been running the country since the leaders of the March military coup stepped back from power under international pressure, in April.

Ansar Dine and the MNLA, both made up mainly of Malian ethnic Tuaregs, have occupied northern Mali along with mainly foreign radical Islamists since April.

The Islamists belong to al-Qaeda in the Islamic Maghreb (AQIM) and the less known but associated Movement for Oneness and Jihad in West Africa (MUJAO). Both groups have imposed a brutal form of sharia Islamic law, stoning unmarried couples, amputating thieves' hands and whipping drinkers and smokers.

Ansar Dine has made some conciliatory gestures to the secular MNLA, notably announcing this week that it would not insist on sharia law across Mali but just in its northeastern fiefdom of Kidal.

It has also said it would work to help rid the region of "terrorists" and "foreign movements", thereby distancing itself dramatically from AQIM and MUJAO.

Ansar Dine has also regained favor with the international community by renouncing its separatist ambitions.

The repositioning makes it increasingly likely that the ECOWAS intervention would focus on dislodging AQIM and MUJAO, in the hopes of eliminating a potential sanctuary for international

hard boy

groups.

The planned force, approved by the African Union


...a union consisting of 53 African states, most run by dictators of one flavor or another. The only all-African state not in the AU is Morocco. Established in 2002, the AU is the successor to the Organisation of African Unity (OAU), which was even less successful...


, will comprise some 3,300 mainly west African troops. The plan must go before the U.N. Security Council by the end of November.

But question marks still hang over the operation, particularly its exact composition and its financing. It will also require logistical support from countries such as

La Belle France

and the United States.

The European Union


...the successor to the Holy Roman Empire, only without the Hapsburgs and the nifty uniforms and the dancing...


also wants to support the effort. Its foreign ministers will meet Monday in Brussels to discuss sending a training mission made up of 200 to 400 European soldiers to Mali in January, according to French sources.

But the international community has made clear it favours dialogue to resolve the crisis.

Also Friday, in the Malian capital Bamako, some 400

coppers

staged a protest demanding better working conditions following the abduction of four of their colleagues.

Masked men wearing police uniforms and driving two police cars

kidnapped

the officers, including a woman, on Thursday.

Posted by: Fred || 11/17/2012 00:00 || Comments || Link || E-Mail|| [10795 views] Top|| File under: Ansar Dine
Europe
Interpol to Make New Push for Bulgaria Bus Bomber
[An Nahar] Interpol said Friday it will make a new push to help Bulgaria identify the bomber who killed six people, including five Israeli tourists, at Burgas airport in July.

"Interpol plans on re-issuing the image (of the suspect), reminding people, asking people, hoping that maybe we will catch someone who is watching TV or on the Internet, who recognizes the person and can help give leads to identifying him and locating him," said the chief of the global policing body, Ronald Noble.

The new search will "increase tremendously the likelihood of identifying and locating the person responsible," he added after talks with Bulgarian Interior Minister Tsvetan Tsvetanov and Prime Minister Boyko Borisov.

Interpol already circulated a computer-generated picture four months ago of the July 18 bomber, who also died in the bombing but

Sherlocks

are uncertain whether he intended to blow himself up.

It has also tried to match fingerprints and DNA samples from his remains with anything in international databases, but to no avail so far.

Still, Noble remained optimistic that

Sherlocks

might get a break.

"Interpol has examples of many, many cases where DNA was sent to us, fingerprints were sent to us, the first response was negative and then a week later, a month later, a year later it was sent to us again and there was a hit," he said.

Interpol experts will also arrive in Bulgaria in the next two weeks to work on a new system enabling hotels, car rental offices and other tourist services to scan foreigners' passports against Interpol databases in a bid to root out fake identities.

Posted by: Fred || 11/17/2012 00:00 || Comments || Link || E-Mail|| [10797 views] Top|| File under:
Home Front: Politix
Petraeus Says U.S. Tried to Avoid Tipping Off Terrorists After Libya Attack
David H. Petraeus, the former director of the Central Intelligence Agency, told lawmakers on Friday that classified intelligence reports revealed that the deadly assault on the American diplomatic mission in Libya was a terrorist attack, but that the administration refrained from saying it suspected that the perpetrators of the attack were Al Qaeda affiliates and sympathizers to avoid tipping off the groups.


So we were going to make sure al-Qaeda didn't know that al-Qaeda had committed a terrorist attack. Forgive me general but how did you earn your stars?

Mr. Petraeus, who resigned last week after admitting to an extramarital affair, said the names of groups suspected in the attack -- including Al Qaeda's franchise in North Africa and a local Libyan group, Ansar al-Shariah -- were removed from the public explanation of the attack immediately after the assault to avoiding alerting the militants that American intelligence and law enforcement agencies were tracking them, lawmakers said.
Posted by: tipper || 11/17/2012 03:14 || Comments || Link || E-Mail|| [10801 views] Top|| File under:
Home Front: WoT
NYC Subway bomb plotter sentenced to life + 95 years
A man who was convicted of plotting with two friends to carry out a coordinated

suicide kaboom

on New York City subways was sentenced to life in prison on Friday.

Federal authorities deemed the plan one of the most dangerous terrorist plots against the city.

The man, Adis Medunjanin, 28, who was born in Bosnia and grew up in Queens, was considered the heart and soul of the plot -- though not its

criminal mastermind

-- the one whose increasingly radical beliefs in Islam inspired him and two high school friends to participate in jihad They went to Pakistain with the hope of joining the Taliban in the fight against American troops and wound up at a training camp run by Al Qaeda.

Although his two friends, Najibullah Zazi and Zarein Ahmedzay, pleaded guilty to participating in the plot, Mr. Medunjanin maintained his innocence and went to trial. He was convicted of conspiring to use weapons of mass destruction and conspiring to commit murder abroad, as well as of providing material support to Al Qaeda and receiving military training from Al Qaeda, among other charges..

This article starring:
Adis Medunjanin
Posted by: Anguper Hupomosing9418 || 11/17/2012 03:04 || Comments || Link || E-Mail|| [10800 views] Top|| File under:
India-Pakistan
Parliament has failed, declares Rehman Malik
[Dawn] During the Senate's session on Friday, Federal Interior Minister Rehman Malik


Pak politician, Interior Minister under the Gilani government. Malik is a former Federal Investigation Agency (FIA) intelligence officer who rose to head the FIA during Benazir Bhutto's second tenure. Malik was tossed from his FIA job in 1998 after documenting the breath-taking corruption of the Sharif family. By unhappy coincidence Nawaz Sharif became PM at just that moment and Malik moved to London one step ahead of the button men. He had to give up the interior ministry job because he held dual Brit citizenship.


defending his earlier decision to ban

cycle of violence

s from the roads in Bloody Karachi


...formerly the capital of Pakistain, now merely its most important port and financial center. It may be the largest city in the world, with a population of 18 million, most of whom hate each other and many of whom are armed and dangerous...


(for today) said that the parliament had failed, DawnNews reported.

Senator Raza Rabbani objecting to the federal minister's claim said the parliament had not failed and that the parliament could not give a stamp of approval on weak legislature.

Malik stood by his action saying he respected the decision of the Sindh High Court but added that the move to ban

cycle of violence

s off the roads was right as

cycle of violence

s provided an easy mode of transportation to

forces of Evil

and were used in most terrorist activities.

Senator Malik said the decision to ban

cycle of violence

s was taken in view of information received that a

cycle of violence

would be used as a bomb on the first day of Muharram in

Bloody Karachi

. He also said that

cycle of violence

s were used in 438

kaboom

s across the country during the current year whereas 96

cycle of violence

s were destroyed in

kaboom

s in

Bloody Karachi

alone.

Malik further said he would appeal in the Supreme Court against the Sindh High Court's decision against the ban imposed on

cycle of violence

s in

Bloody Karachi

on the first day of Muharram.

Senator Babar Awan also criticised the decision to order

cycle of violence

s off the roads and termed the move as illegal.

The Jamaat Ulema-e-Islam


...Assembly of Islamic Clergy, or JUI, is a Pak Deobandi (Hanafi) political party. There are two main branches, one led by Maulana Fazlur Rahman, and one led by Maulana Samiul Haq. Fazl is active in Pak politix and Sami spends more time running his madrassah. Both branches sponsor branches of the Taliban, though with plausible deniability...


-Fazl (JUI-F) staged a walk-out from the senate session over the situation in

Bloody Karachi

and the party's Senator Maulana Abdul Ghafoor Haideri



...Central Secretary General of JUI-F, member of the Pak senate, formerly provincial minister of Balochistan. He has a master's degree in Islam and runs a madrassah...


said the government had lost its writ in

Bloody Karachi

and that it was not serious about improving the situation in the city.

Posted by: Fred || 11/17/2012 00:00 || Comments || Link || E-Mail|| [10798 views] Top|| File under: Govt of Pakistan
Pakistan Condemns Israeli Air Strikes on Gaza
[An Nahar] Pakistain on Friday condemned Israeli air strikes on the

Gazoo

Strip and vowed to stand by the people of Paleostine against "Israeli aggression".

"Pakistain strongly condemns Israeli air attacks in

Gazoo

that have targeted not only the

Hamas, always the voice of sweet reason,

leadership but also innocent civilians," Pakistain's foreign ministry said in a statement.

Pakistain branded the Israeli assaults, in which 23 Paleostinians have been killed, as a grave violation of international law and called upon the international community "to come together to stop the Israeli aggression".

"An escalation in the violence could lead to a spreading of the conflict to engulf the region," it warned.

Posted by: Fred || 11/17/2012 00:00 || Comments || Link || E-Mail|| [10798 views] Top|| File under: Govt of Pakistan
Israel-Palestine-Jordan
Morsi: There are indications of ceasefire
Egyptian President Mohammed Morsi said at a joint press conference with Turkish Prime Minister Recep Tayyip Erdogan on Saturday that "there are indications of an imminent cessation of combat between Israel and the Palestinians."

Morsi said that countries such as the US, France, Russia and Italy were involved in efforts to reach a ceasefire.

A senior state official told Ynet's defense analyst Ron Ben-Yishai that Morsi and Erdogan are indeed engaged in efforts to bring about a ceasefire and are in contact with Hamas officials in Cairo. Nevertheless he stressed that there is no outline for a ceasefire anytime soon.

Other state officials said that it will soon become evident whether a lull has been achieved or not. "The objectives have yet to be met, the IDF has more goals," one Israeli official said.

"The IDF is planning to expand its activity against terror targets in Gaza on Saturday night," he added. State officials said that the main goal was and remains the cessation of rocket fire on the south.


Posted by: tipper || 11/17/2012 17:30 || Comments || Link || E-Mail|| [10800 views] Top|| File under:
Hamas demands: End of siege and targeted killings
The lifting of the Gaza blockade and international community guarantees for the cessation of targeted killings – these are the conditions Hamas has put forward in exchange for halting its rocket fire at Israel, the Islamic Jihad-affiliated Palestine al-Youm website reported Saturday.

According to the report, the terms were presented at a meeting held in Cairo between Hamas representatives headed by politburo chief Khaled Mashaal and Egyptian officials headed by intelligence chief Raafat Shehata.

Sources told the website that the Hamas delegation had demanded the lifting of the Gaza blockade, the full opening of Gaza crossings and a cessation of targeted killings in exchange for halting rocket fire. Hamas, in was reported, asked Egypt to open the Rafah border for the passage of people and goods.

Meanwhile, Hamas government spokesman Taher al-Nunu held a press conference in the government compound that was bombed Friday night. "The Arab nation stands by our people," he said. "The Palestinian people do not face Israel alone. This has angered the occupation and led it to cause this destruction."

Al-Nunu noted that his organization will continue to host senior Arab officials such as the Egyptian prime minister and the Tunisian foreign minister anywhere in the Strip and that the Gaza factions will emerge victorious while Israel will have failed to meet its goals.

Hamas envoy in Lebanon Ali Barakeh said that the group is not worried about the reserves call-up which may lead to a ground offensive in Gaza.

"There are more than 50,000 Palestinian Jihad warriors who are willing to fight against any ground offensive in Gaza. Gaza will be a cemetery for invaders. In addition to the warriors, there are 5,000 martyrs waiting for the IDF soldiers to blow themselves up."


Posted by: tipper || 11/17/2012 14:46 || Comments || Link || E-Mail|| [10800 views] Top|| File under:
Experts: Hamas hopes to take over Palestinian cause
expert is a former drip under pressure.

or no sh*t Sherlock


The desire of the Palestinian faction Hamas to become the preeminent defender of the Palestinian cause above its hated rivals Fatah is why it forced Israel into a battle despite the massive damage it will cause the Gazan people, experts say.

Hamas has risen relatively quickly from a small offshoot of the Muslim Brotherhood in the Palestinian territories to the ruling regime in Gaza and among the most prominent propagators of radicalism among the Palestinian people.

"The Palestinian militant groups raised the bar this time not only by killing three Israelis but as well as targeting Tel Aviv with a Fajer 5 missile," said Mostafa Al Sawaf, a political analyst in Gaza, referring to new long-range rockets.

AIRSTRIKES: Israel expands Gaza attacks

"Because Hamas is for the very first time targeting the Israeli capital, it means the movement is insisting on moving forward against the Israelis to the bitter end."

Hamas' confrontations with Israel, which included a similar rocket barrage in 2008, have attracted the attention of other Arab regimes, some hostile toward Israel and others dealing with restive anti-Israel populations.

The emir of oil-rich Qatar visited recently, the first time such a high-level Arab head of state had done so since Hamas took over Gaza. Sheik Hamad bin Khalifa al-Thani pledged $400 million in aid for roads, a hospital and housing.

Radical imams and anti-Semitic media sites in the Middle East have praised Hamas while scorning Fatah, whose leader, Mahmoud Abbas, controls the Palestinian territory of the West Bank.

While Hamas has attacked Israel with violence, Abbas has been lobbying the United Nations to allow the Palestinians non-state membership in the General Assembly.

Hamas has strengthened regional alliances in the wake of the Arab Spring, in which its fellow Muslim Brotherhood members have gained power. Egypt is now helmed by a president from the Muslim Brotherhood, and members are pressing for more influence in states like Jordan, now overseen by a monarchy.

Israel did not respond for days to the recent Hamas barrage but the attacks would not cease, forcing it to retaliate. Some experts say that is exactly what Hamas was hoping for.

"In many ways they (want) to see Israel react quite harshly because that with bring the Palestinian issue back to the forefront," said Yossi Mekelberg, program director in international relations at Regents University, London in the United Kingdom. "Because if there is no violence, everything is forgotten."
Posted by: tipper || 11/17/2012 12:09 || Comments || Link || E-Mail|| [10800 views] Top|| File under:
Obama discusses Gaza violence with Erdogan
US President Barack Obama called Turkish Prime Minister Tayyip Erdogan to discuss how the two countries could help bring an end to escalating violence between Israel and Palestinians in the Gaza Strip, a White House official said on Saturday.

Ben Rhodes, White House deputy national security adviser, told reporters the United States "wants the same thing as the Israelis want," which is an end to rocket attacks on Israel by Palestinian militants in Gaza.

The United States is emphasizing diplomacy and "de-escalation" as keys to solving the conflict, Rhodes said.

Earlier on Saturday, Erdogan fiercely slammed Israel over Operation Pillar of Defense. Speaking at the Cairo University he said that Israel "was turning the region into a blood swamp." He further added, "Every drop of Palestinian blood is pouring from the veins of all Muslims and every tear dropping from their eyes is our tear too."

Posted by: tipper || 11/17/2012 11:49 || Comments || Link || E-Mail|| [10797 views] Top|| File under:
Cabinet OKs 75,000 reservists for Gaza operation
Defense Minister Ehud Barak approved the IDF's request on Friday evening to increase the maximum number of reservists it could enlist, seeking cabinet approval to mobilize up to 75,000 troops ahead of a possible Gaza ground operation.

The Inner Cabinet, a group of nine senior ministers, met for over three hours to discuss the possibility of a ground operation into the Hamas-controlled enclave, but released no statements or indications as to what transpired during the meeting.

Foreign Minister Avigdor Liberman, however, told Channel 10 that toppling Hamas is not on the agenda as a goal for Operation Pillar of Defense. "We are definitely considering a ground operation, but toppling Hamas, I think that's something that the next government will have to decide," he said.

Liberman also told Channel 2 that the IDF will only stop its attacks against Hamas and other terrorist organizations in the Gaza Strip once Israel accomplishes its goals of stopping rocket fire and increasing deterrence.

"Each time that Hamas fires [into Israel], there will be a harsher and harsher response," he added.

On Friday morning, IDF Chief of Staff Lt.-Gen. Benny Gantz issued draft orders to 16,000 out the 30,000 reservists the cabinet approved Thursday. Most of the reservists called up thus far serve in the IDF's Engineering Corps. The engineering corps would play a vital part in any ground operation into the Gaza Strip, enabling armored vehicles to move across the border into Gaza. The IDF operation to root out terror in the coastal territory has consisted of air raids on terror targets thus far.
Posted by: Steve White || 11/17/2012 00:00 || Comments || Link || E-Mail|| [10798 views] Top|| File under:
Fajr 5: Five Times the Range of Home-Made Rockets
[An Nahar] The Iranian-made Fajr 5 rocket fired at Tel Aviv by Paleostinian

hard boyz

has a far greater range than the home-made Qassam rockets used by

Hamas, always the voice of sweet reason,

in

Gazoo

, but neither are very accurate, experts say.

Fajr 5 rockets can be fired from the back of a 6x6 truck and can hit targets up to 75 kilometers (46 miles) away, according to London-based defense analysts IHS Jane's.

This compares to a range of between four and 13 kilometers for the Qassam rockets normally used by Hamas, added Douglas Barrie, senior fellow for military aerospace at the International Institute for Strategic Studies (IISS).

Manufactured by Shahid Bagheri Industries of Tehran and marketed by Iran's Aerospace Industries Organization, the 6.5-meter-long (21-foot) Fajr 5 rockets are used by the Iranian army, according to Jane's Ammunition Handbook.

They are also thought to have been supplied to Hezbollah.



Leb

's most powerful military force "received long-range rockets in 2006 that they designate as the Khaibar-1. It is suspected that these may have been Fajr-5 rockets", the handbook said.

The 333-mm caliber rockets weighing 915 kilos (2,013 pounds) can be fired every four or eight seconds and the standard warhead contains 90 kg of explosive ignited by a nose-mounted impact fuse.

But the rockets lack the precision of a guided missile.

"Fajr 5 is a rocket rather than a missile. It is not guided as such. That is how we differentiate it," said Gareth Jennings, managing editor of IHS Jane's Missiles and Rockets.

Barrie also told AFP: "None of the rockets has any form of terminal guidance and lack accuracy."

He explained: "The Qassam family of rockets (there are several versions) are small, and pretty basic designs of a much smaller size than the Fajr, with therefore a far shorter range.

"The Qassam 1 is generally considered to have a maximum range of around 4km, the Qassam II has a range of up to 10km and the Qassam III around 13km. Explosive warhead weight varies from 1-10kg depending on the Qassam version.

"The Fajr by comparison is much larger, heavier, and with greater range. The Fajr 3 has a range believed to be in excess of 40km with that of the Fajr 5 greater than 70km."

Posted by: Fred || 11/17/2012 00:00 || Comments || Link || E-Mail|| [10795 views] Top|| File under: Hamas
Southeast Asia
Swiss experts to clear unexploded bombs in Mindanao
Experts from Switzerland will soon begin clearing unexploded bombs in the southern Philippines, after Muslim rebels and the government signed a peace pact.

Dozens of people have been killed or maimed by such unexploded devices on Mindanao and 800,000 are unable to use their farmland because of hazards, said European Union ambassador to the Philippines Guy Ledoux.

He said that the Swiss Foundation for Mine Action had signed a contract last month to implement the $700,000, EU-funded project, at around the same time the Moro Islamic Liberation Front (MILF) signed its peace pact with the government.

Ledoux said, "Both the MILF and the Philippine army side have signified they are ready to implement it (the clearing program). That is very significant, it shows how open the dialogue is between the two parties."
Posted by: ryuge || 11/17/2012 04:54 || Comments || Link || E-Mail|| [10800 views] Top|| File under:
Syria-Lebanon-Iran
France talks of defensive arms in Syria, Russia objects
[Daily Nation (Kenya)]

La Belle France

raised the prospect on Thursday of providing Syria's rebels with defensive weapons in a conflict now said to have cost more than 39,000 lives, but Damascus


...The capital of Iran's Syrian satrapy...


ally Russia said this would violate international law.

The diplomatic manoeuvring comes as Syria's army pressed an operation in areas around Damascus to rout rebels who have stubbornly clung to gains made in July, and as fighting raged on northern battlefields.

In

Gay Paree

, Foreign Minister Laurent Fabius raised the issue of excluding defensive weapons from the current European Union


...the successor to the Holy Roman Empire, only without the Hapsburgs and the nifty uniforms and the dancing...


arms embargo on Syria to help rebels fighting
Hereditary President-for-Life Bashir Pencilneck al-Assad


Light of the Alawites...


's regime.

"For the moment, there is an embargo, so there are no arms being delivered from the European side. The issue... will no doubt be raised for defensive arms," he told RTL radio.

"The issue will be raised because the (opposition) coalition has asked us to do so," he said, adding that "this is something that we can only do in coordination with the Europeans."

"

La Belle France

's position for the moment is to say that we must not militarise the conflict, but it is evidently unacceptable that there are liberated zones and that they be bombarded by Bashar's planes,"

Posted by: Fred || 11/17/2012 00:00 || Comments || Link || E-Mail|| [10796 views] Top|| File under: Govt of Syria
Russia Syria TV Coverage Scrutinized after Assad Scoop
[An Nahar] Russia's state English language channel Russia Today (RT) scored one of its biggest scoops by interviewing Syrian
Hereditary President-for-Life Bashir Pencilneck al-Assad


Horror of Homs...


but its coverage of the crisis has come under increasing scrutiny over alleged pro-regime bias.

Assad dramatically used the exclusive interview with the Kremlin-funded channel to pledge "to live and die" in Syria, days after RT was criticized by British television watchdog Ofcom for lack of balance in one of its news broadcasts on Syria.

But RT -- which has the slogan "Question more" and was launched in 2005 in a bid to promote Russia's viewpoint globally -- accuses Western media of a bias towards the rebels.

"We definitely see a lot of bias in the mainstream media coverage of events in Syria," the channel's editor-in-chief Margarita Simonyan told AFP by email in answer to written questions.

"Most outlets have taken a decidedly pro-rebel position and often choose to ignore the absolutely devastating atrocities and acts of terrorism committed by the rebel army," she said.

RT in its coverage gives a "platform to both sides of the conflict, we don't gloss over the facts for the sake of an agenda or a preconceived narrative," she said.

Posted by: Fred || 11/17/2012 00:00 || Comments || Link || E-Mail|| [10797 views] Top|| File under:
Who's in the News
37
[untagged]
4
Hamas
3
Taliban
2
al-Qaeda
2
Ansar Dine
2
Govt of Syria
2
al-Shabaab
2
Govt of Pakistan
1
Lashkar-e-Islami
1
Hizb-ut-Tahrir
1
al-Qaeda in Arabia
1
Govt of Sudan
1
Hezbollah
Bookmark
E-Mail Me
The Classics
The O Club
Rantburg Store
The Bloids
The Never-ending Story
Thugburg
Gulf War I
The Way We Were
Bio
Merry-Go-Blog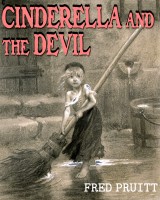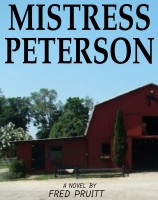 On Sale now!


A multi-volume chronology and reference guide set detailing three years of the Mexican Drug War between 2010 and 2012.

Rantburg.com and borderlandbeat.com correspondent and author Chris Covert presents his first non-fiction work detailing the drug and gang related violence in Mexico.

Chris gives us Mexican press dispatches of drug and gang war violence over three years, presented in a multi volume set intended to chronicle the death, violence and mayhem which has dominated Mexico for six years.
Click here for more information


Meet the Mods
In no particular order...


Steve White
Seafarious
tu3031
badanov
sherry
ryuge
GolfBravoUSMC
Bright Pebbles
trailing wife
Gloria
Fred
Besoeker
Glenmore
Frank G
3dc
Skidmark



Better than the average link...



Rantburg was assembled from recycled algorithms in the United States of America. No trees were destroyed in the production of this weblog. We did hurt some, though. Sorry.
3.236.143.121

Help keep the Burg running! Paypal: