-Obits-
Shiv Sena founder Bal Thackeray pegs out at 86
[Dawn] Bal Keshav Thackeray,


I must apologize, but every time I see that name I think of the English writer. Sorry, please do carry on...

one of India's most polarising politicians and leader of an influential right-wing Hindu nationalist party that has dominated politics in the country's richest city for two decades, has died aged 86.

Thackeray died of cardio-respiratory arrest on Saturday at his home, one of his doctors, Jalil Parker, said. He had been ill for some time and was rumoured to have died earlier this week.

A religious zealot whose grip over Mumbai often resembled that of a mob boss, Thackeray was president and founder of the hardline Shiv Sena


A Hindoo nationalist political movement that presents a resistance using the same nasty tactics to aggressive Islamists and that's a pain in the underwear to other Indian political parties...


(Shiva's Army) party, built around his fiery


...a single two-syllable word carrying connotations of both incoherence and viciousness. A fiery delivery implies an audience of rubes and yokels, preferably forming up into a mob...


rhetoric on religion, immigration and communalism.

A hero of Mumbai's Hindu working class, he was heralded as a staunch defender of regional heritage by his supporters and despised as a hot-headed bigot by others. He devoted his public life to championing the rights of Mumbai's "sons of the soil".

Thackeray, a former political cartoonist, waged a 50-year campaign against immigrants from outside the state. He accused immigrants of taking jobs away from residents of Mumbai, endearing him to large numbers of young working class men.

"Only Marathis have the first right over Mumbai," Thackeray wrote in his party's newspaper last year, referring to natives of Maharashtra state, of which Mumbai is capital. The party newspaper is called Saamna, which means "confrontation" in the Marathi language.

His rise to power in Mumbai, a city of about 20 million people, underscored the strong pull of religion and regionalism in modern India, a constitutionally secular country prone to

festivities

over its many faiths and traditions.

Always seen in oversized tinted sunglasses, even when indoors, with a necklace of beads over orange robes typically worn by religious figures, Thackeray held a strong grip on Mumbai through his army of loyal supporters, whose rallies and protests often turned violent and forced the city to a halt.

"A farce"

Thackeray often referred to Indian

Moslem

s as "anti-nationals" and called for Hindu suicide squads to counter what he saw as a rise in 'Islamic terrorism'. He was also fiercely critical of Pakistain, decrying efforts by New Delhi to reach out to its traditional rival.

"Having peace talks with Pakistain which is behind the blasts in India is a farce," Thackeray alleged in Saamna in July, referring to

kaboom

s in Mumbai in 2008. "Playing cricket with them is treason," he added.

A government inquiry into riots in Mumbai in 1992 and 1993 said "there is no doubt that the Shiv Sena and Shiv Sainiks took the lead in organising attacks on

Moslem

s and their properties under the guidance of several leaders of the Shiv Sena".

Thackeray was never charged in connection with the riots, in which about 600

Moslem

s were killed.

His political influence and huge following saw him courted by big business and some of India's most famous film stars.

Amitabh Bachchan, the biggest name in Bollywood, Mumbai's film industry, fought through crowds outside his house to visit Thackeray this week when the politician's health deteriorated.

Thackeray's views have been condemned by many mainstream politicians, but his party is the fourth-largest in Maharashtra's state legislature, and his face adorns hundreds of billboards across Mumbai.

His death could spark a power struggle in the Shiv Sena, denting its support with its vote base in Maharashtra.

In a video message to party workers last month, a visibly frail and out-of-breath Thackeray said he was exhausted and asked them to "take care" of his son, Uddhav, and grandson, Aditya, who are widely seen as his successors.

Thackeray's estranged nephew, Raj, whose skills as a public speaker have drawn comparison with his uncle, broke away from the Shiv Sena in 2006 to form a rival party, and is seen by many to be gaining influence in the state.

Posted by: Fred || 11/18/2012 00:00 || Comments || Link || E-Mail|| [6525 views] Top|| File under:
Africa Horn
U.N. Council Urges Sudan, S. Sudan to End Bickering over Abyei
[An Nahar] The U.N. Security Council on Friday called on Sudan and South Sudan to step up efforts to end their wrangling over a disputed territory wracked by protests this week.

A council resolution renewing the mandate of a U.N. peacekeeping force in Abyei demanded that the rival neighbors "urgently" agree nominations for a government for the territory and set up a police force.

Abyei is one of the key territorial disputes left after Sudan and South Sudan split acrimoniously in July 2011.

Most of the local population are ethnic Dinka but nomadic Arab Misseriya maintain a strong presence. U.N. troops this week shot and killed a worker for the U.N. mission who had joined a tribal dispute, residents said.

Sudan overran Abyei last year and tens of thousands of people fled into South Sudan. It has since withdrawn most of its forces, but the Security Council resolution again demanded that Sudan pull its specialized police protecting oil facilities out of Abyei.

Posted by: Fred || 11/18/2012 00:00 || Comments || Link || E-Mail|| [6479 views] Top|| File under: Govt of Sudan
Muslim Brotherhood mobilizes protests against Israel in Cairo
Thousands of Egyptians

erupted into the streets

Friday protesting Israeli attacks on the

Gazoo

Strip, waving Paleostinian flags across the Egyptian capital and demanding the Egyptian government cut ties with Israel.

"We're here today to say to Israel: Go to Hell," said Mustafa Kamel from a Cairo neighborhood called Imbaba at a demonstration outside Al-Azhar Mosque that was planned by the

Moslem Brüderbund

. "

Moslem

s are strong. In Egypt, we refuse Israel and the politics of America."

Demonstrations also took place in Tahrir Square following days of intense escalation in violence between Israel and the

Gazoo

Strip, posing challenges for Egypt's new government and its president, Mohamed Morsi.

"The

Moslem Brüderbund

has made it clear they want to use this as an excuse to sever ties," said Eric Trager of the pro-Israeli Washington Institute for Near East Policy.

Morsi,who formerly headed the Brotherhood's political wing but no longer officially belongs to the party, is caught between his ideology and affiliation with the group and the Egyptian officials he's entrusted to manage Egypt-Israel relations, Trager said.

The matter of ties between the two nations is a "sensitive issue" for Morsi, said Mohamed El Mekkawi, a member of the foreign relations committee for the Brotherhood's Freedom and Justice Party. The Egyptian president has tried to create a new strategy for relations based on the pillar of benefits between Egypt and Israel, but Israeli attacks on

Gazoo

have "complicated the situation,"he said.
Posted by: Au Auric || 11/18/2012 00:00 || Comments || Link || E-Mail|| [6492 views] Top|| File under:
Africa North
Blasting Israel, Morsi presents Egypt as Arab champion of Palestinians
Egypt's Islamist president delivered his fiercest condemnation yet of Israel's offensive in

Gazoo

on Friday, warning that the blood Israel sheds will be a "curse upon it" and presenting post-revolution Egypt as the new Arab champion for the Paleostinians.


Good luck with that. They've been nothing but a headache for all previous champions, but perhaps it will be different for you.

Mohammed Morsi spoke in a speech at a mosque after weekly Friday prayers, dramatically stepping up his rhetoric against Israel hours after his prime minister visited

Gazoo

in a show of support for its

Hamas, always the voice of sweet reason,

rulers. After Friday prayers, thousands marched in Cairo in support of Paleostinians.

"Egyptians love peace ... but they have always been able to fend off aggressors and protect the land, the nation and the

Moslem

world," he said in his address at a mosque near his home in a Cairo suburb. "We are even more insistent on remaining a protective shield to the Arab and

Moslem

world."

"We say to the aggressor, peace will never be achieved through aggression ... because war does not build stability or peace," Morsi said. "This blood will be a curse on you," he said as the crowd in the mosque chanted, "God is great" and "With our blood and souls, we sacrifice for Paleostine."

"I say to the aggressor to take a lesson from history and stop this farce and bloodshed or else you will face the wrath of the people and their leadership," he said. "Egypt today is different than Egypt yesterday and that the Arabs today are different than the Arabs of yesterday."
Posted by: Au Auric || 11/18/2012 00:00 || Comments || Link || E-Mail|| [6501 views] Top|| File under:
Arabia
JMP leader: Iran incites southern to refuse dialogue
[Yemen Post] A

big shot

of the Joint Meeting coalition, Mohammad al-Sabrai, has alleged that Iran incites southern leaders to refuse dialogue.

In an interview with a Saudi newspaper, Okaz, he reiterated that Iran supports southerners with funds and weapons.

He stressed that the former vice president Ali Salem Al-Beidh implements Iranian Agenda in Yemen with the aim of disrupting the political settlement.

Many southern leaders and politicians including al-Beidh repeatedly visit Iran and

Leb

to meet with Iranian officials.

Locals sources of Aden affirmed that some members of the Southern Movements are taken to Iran and

Leb

to receive military training.

Houth and southern leaders who adopt separation choices took part in this several conferences, workshops and seminars held in Tehran and Beirut

A number of politicians,

politician

s and journalists who are loyal to the former president President-for-Life Ali Abdullah Saleh


... Saleh initially took power as a strongman of North Yemen in 1977, when disco was in flower, but he didn't invite Donna Summer to the inauguration and Blondie couldn't make it...


attended those events funded by Iran in light of improving ties between Saleh and the Houthi
...a Zaidi Shia insurgent group operating in Yemen. They have also been referred to as the Believing Youth. Hussein Badreddin al-Houthi is said to be the spiritual leader of the group and most of the military leaders are his relatives. The Yemeni government has accused the Houthis of having ties to the Iranian government, which wouldn't suprise most of us. The group has managed to gain control over all of Saada Governorate and parts of Amran, Al Jawf and Hajjah Governorates. Its slogan is "God is Great,

Death to America™

™, Death to Israel, a curse on the Jews" ...
group.

A nephew of Saleh, Yahya Mohammad Abdullah Saleh, has recently spent weeks in

Leb

as he met with Iranian and Hezballah officials, as Yemeni media sources alleged.

Yemen had called Iran to stop interfering in its internal affairs and accused it of seeking to spark seditions and troubles in Yemen, revealing that an Iranian spy ring was set to sit in solemn silence in a dull, dark dock, in a pestilential prison with a life-long lock
Into the paddy wagon wit' yez!
in Yemen. According to the New York Times


...which still proudly displays Walter Duranty's Pulitzer prize...


, Iran operates increase its political outreach and arms shipments to rebels and other political figures in Yemen as part of a widening Iranian effort to extend its influence across the greater Middle East.


Posted by: Fred || 11/18/2012 00:00 || Comments || Link || E-Mail|| [6473 views] Top|| File under: Govt of Iran
Saleh to launch news agency
[Yemen Post] The former president Ali Abdullsh Saleh is to launch a specialized news agency in an attempt to have "a media empire" after he was forced to step down, Yemeni military sources affirmed. The sources said that Nabil Al-Sofi, a former member of the Islamic party will chair the agency.The Yemeni law does not allow to create private news agency, TV channels or radios, but the current interim government has turned a blind eye to a number of TV channels and radios that were created after the outbreak of 2011 uprising. Saleh and his family has a number of TV channels, a radio and newspapers. A Yemeni journalist, Mustafa al-Sabri, has said that Saleh seeks to have a media outlets in order to maintain influence and attack his political foes through them.

Meanwhile,


...back at the comedy club, Boogie was cracking himself up, but nobody else seemed to be getting the non-stop jokes...


media sources said that Italia accepted to receive Saleh to receive treatment after the intervention of President Abdu Rabu Mansour Saleh.

The sources said that Saleh still refuses to abandon politics as his opponents demand.

Opponents of Saleh stressed that Saleh must give up politics, pointing out that he was granted the immunity in return for giving up politics.

Naif Al-Qanis, a

big shot

of the Joints Meeting Parties, said the states that adopted the GCC-drawn power transfer deal verbally pledged to force Saleh to give up politics, indicating that the JMP was surprised as they have not fulfill their promises.

The JMP is frequently charge Saleh with intervention in tasks of the interim government and seeking to disrupt its performances.


Posted by: Fred || 11/18/2012 00:00 || Comments || Link || E-Mail|| [6477 views] Top|| File under: Arab Spring
Bangladesh
Govt won't hold talks with Jamaat
[Bangla Daily Star] Home Minister MK Alamgir yesterday reiterated that the government will not hold dialogue with Bangladesh Jamaat-e-Islami.


... a Pakistani catspaw remaining active in Bangla politix, loosely affiliated with the Pak religious party of the same name and closely affiliated with most of the terror organizations in Bangla. A member of the BNP's four party governing coalition....


"There is no scope for holding dialogue with those who kill people, vandalise public property, disobey the country's law and attack

coppers

," he said.

Speaking at the foundation stone laying ceremony at Sachar Degree College in Chandpur, the minister said, "I have made it clear earlier that the government will not sit with Jamaat to talk about this."

He said that the incumbent government always prioritises development issues of the country and works accordingly.

People living in villages have been enjoying a lot of facilities under the tenure of this government, he added.

Earlier that day, Alamgir also laid the foundation stone of a madrasa in Kachua upazila.

Posted by: Fred || 11/18/2012 00:00 || Comments || Link || E-Mail|| [6495 views] Top|| File under: Jamaat-e-Islami
Myanmar to look at Rohingya rights
[Bangla Daily Star] Myanmar's president has pledged to consider new rights for the stateless Rohingya minority ahead of a landmark visit by President Barack Obama
They get bitter, they cling to guns or religion or antipathy to people who aren't like them...
, but stopped short of a full commitment that citizenship and other new freedoms would be granted.

In a letter sent to the United Nations


...where theory meets practice and practice loses...


on Friday, President Thein Sein made conciliatory remarks that condemned the "senseless violence" in western Rakhine state between Rakhine Buddhists and

Mohammedan

Rohingya.

Almost 200 people have died and more than 1,00,000 have been displaced since June in fighting between the two communities, reports Associated press.

The persecution of Rohingyas also affects Bangladesh. Whenever communal violence breaks out in Myanmar, the minorities intrude into Bangladesh through Teknaf bordering area.

Bangladesh accommodates around 29,000 registered Rohingya refugees, although different estimates suggest the number of the Myanmarese minorities unofficially living in and around Cox's Bazar ranges between 2.5 and 5 lakh.

Posted by: Fred || 11/18/2012 00:00 || Comments || Link || E-Mail|| [6476 views] Top|| File under:
Home Front: Politix
Report: Petraeus and Allen Solicited Jill Kelley's Help in Silencing Anti-Koran Shock Jock
H/T Hotair. Rooters article. Here's a brief synopsis of the relevant part:

In March Tampa DJ 'Bubba the Love Sponge' announced he would deep fry a Koran. Petraeus, Allen and Vice Admiral Robert Harward contacted Kelley asking her to help stop Mr Love Sponge.

Kelly emailed Tampa mayor Buckhorn who replied that Tampa's police chief would intimidate talk to the radio station manager. Kelley requested to be kept informed by the mayor since she'd report on this issue to Allen who'd call her from Afghanistan.
Posted by: Elmerert Hupens2660 || 11/18/2012 00:00 || Comments || Link || E-Mail|| [6477 views] Top|| File under:
Home Front: WoT
Petraeus asked socialite to avert anti-Islam stunt
A Florida socialite at the heart of a scandal that brought down the CIA chief was once asked by him to stop a radio talk show host who was threatening to desecrate the holy Quran, US media reported early on Saturday.

That account, which comes from emails sent by socialite Jill Kelley, offers a new glimpse at her relationship with Petraeus and other senior military officials. In March, a Florida radio talk show host named Todd Alan Clem but known as Bubba the Love Sponge said he was going to desecrate a copy of the holy Quran as a stunt, the reports said.

Gen John Allen, commander of US and Nato troops in Afghanistan, and CIA director David Petraeus, both asked Kelley, who lives in Tampa, to try to intervene and stop the radio host by contacting the city's mayor, Bob Buckhorn.

"I have Petraeus and Allen both emailing me about getting this dealt with," Kelley wrote to the mayor, according to NBC News. The generals saw the "Bubba" announcement as a potential threat to the safety of US troops stationed in Islamic countries.

Defacing the holy Quran is forbidden in Islam and in the past plans to burn the holy book by a controversial Christian pastor in Florida sparked deadly protests across the Muslim world. Kelley's emails were released by the mayor.

Paula Broadwell and Jill Kelley, the two women embroiled in the scandal that brought down CIA chief David Petraeus, visited the White House several times since 2009, a US official told AFP late on Friday.

Broadwell, Petraeus' biographer and former mistress, attended meetings on Afghanistan and Pakistan held at the White House compound - at the Eisenhower building next to the presidential residence, said the official on condition of anonymity.

The first meeting was held in June 2009 with a member of the government team charged with handling Afghanistan and Pakistan policy. The second, two years later, was a briefing with around 20 other people, the same source said.
Posted by: tipper || 11/18/2012 03:57 || Comments || Link || E-Mail|| [6472 views] Top|| File under:
Nafis declined consular access
[Bangla Daily Star] The family of Quazi Mohammad Rezwanul Ahsan Nafis, a Bangladeshi enjugged
Don't shoot, coppers! I'm comin' out!
by US federal authorities in a sting operation last month, hopes the government will provide the youth with legal aid.

Talking to The Daily Star yesterday, Nafis's father Quazi Mohammad Ahsanullah said Bangladesh embassy officials in Washington wanted to meet Nafis immediately after the arrest.

The US authority told the officials that Nafis had refused to see them. They wanted to hear the refusal from his mouth but got no reply from the US side, he added.

A US District Court grand jury in New York on Thursday charged Nafis with trying to use a bomb as a weapon of mass destruction and trying to provide explosives and communications equipment to al Qaeda terrorists.

Yesterday, US ambassador to Dhaka Dan W Mozena replying to queries at Savar CRP yesterday said the situation with Nafis was known to him. The youth was offered consular access immediately, but for reasons of his own, he demurred, BBC reports.

Contacted, Ahsanullah said he does not believe Nafis had refused diplomatic assistance.

He said none from the government side has contacted him yet. As he went to the foreign ministry about 10 days ago, officials told him that the ministry has been in touch with the US State Department but is yet to get consular access to Nafis.

"I hope Bangladesh government will provide legal aid to prove my son's innocence," the father, a banker in Dhaka, said.

On Friday, for the first time after his arrest, Nafis talked to his parents over telephone from the US. He could just ask his parents how they were doing. The line disconnected in around three minutes and they could not discuss legal issues.

An US attorney for Nafis had advised his parents through an e-mail not to talk anything with their son except exchanging pleasantries.

Also on Friday, Raymond Kelly, chief of New York Police Department, exchanging views with expatriate Bangladeshis said Nafis was not considered different for being Bangladeshi.

Asked whether Nafis was trapped and inspired by detectives to involve in terrorism, Kelly said the court would take legal actions if the Bangladeshi student was trapped.

Posted by: Fred || 11/18/2012 00:00 || Comments || Link || E-Mail|| [6465 views] Top|| File under: al-Qaeda
Iraq
Iraqi politicians backed into a corner on a Status of Forces Agreement?
Foreign Policy features an interview with Jim Jeffrey, the former US Ambassador to Iraq during Status of Forces negotiations. The interview suffers a mildly buried lede, at least for those previously aware (despite political rhetoric to the contrary) that the Obama administration made an attempt to keep some stabilizing forces in Iraq. Excerpts from the interview are below [emphasis mine]:


Jeffrey didn't necessarily support the larger troop footprint envisioned by military leaders at the time, which reportedly ranged from 8,000 to 16,000 to 24,000 troops, depending on the military official. But he said he firmly believed that troops in Iraq past 2011 were needed and wanted by the Iraqi government.

Jeffrey was a key player on both the Washington and Baghdad sides of the 2011 negotiations that were meant to agree on a follow on force to extend the Bush administration's Status of Forces Agreement (SOFA) after it was set to expire last December. Those negotiations ultimately failed. The White House has said the Iraqis refused to grant immunity for U.S. troops in Iraq after 2011 and submit a new SOFA through their own parliament, two things the United States needed to extend the troops' mission.

Jeffrey said that he and Iraqi Prime Minister Nuri al-Maliki personally discussed the idea of extending the U.S. troop presence in Iraq via an executive agreement, which would not have to go through the Iraqi parliament.

"Maliki said at one point, 'Why don't we just do this as an executive agreement?'"

Jeffrey said. "I didn't think he was serious, and I didn't think he had thought it through."

But ultimately, the Iraqis did insist that a new SOFA had to go through their parliament and they would not budge on the immunities issue, which made an extension of U.S. forces there impossible, Jeffrey said. He said the insistence on immunity was uniform inside the Obama administration.

The ambassador seems to contradict himself, or at least portrays an evolved, contradictory position of the Iraqis on whether they wanted a contentious political debate over any agreement. The spin that "ultimately, the Iraqis did insist that a new SOFA had to go through their parliament" is diluted by his preceding statements and by reporting from Michael Gordon of The New York Times verifying that it was the Obama administration pushing legislative approval. Thus, to the extent the Iraqis took up that position, it seems to have been after US officials made it a necessity.

Jeffrey's revelation that the Iraqis wanted a continued US presence, and that Maliki privately broached the idea of using an executive order to avoid a messy parliamentary fight echoes a point that I made in the Fall edition of InFocus Quarterly:

But recent reporting by The New York Times' Michael Gordon paints a more complicated picture of U.S. incompetence and disengagement. Most notably, the Obama administration's insistence that any Status of Forces Agreement be ratified by Iraq's parliament set the stage for the inevitable failure of any agreement.
Simply put, while a number of Iraqi political leaders may have privately wished for continued American involvement to serve as a buffer and broker between both domestic rivals and neighboring regimes, far fewer were willing to support this position in a public, contentious debate. No one wants to be regarded as an American stooge in the prideful arena of Iraqi politics. Backing parliamentarians into a corner by demanding public ratification doomed a new SOFA to failure.

The Obama administration's reluctance to apply influence, in addition to its apparent abandonment of allies from the Sunni Awakening, are inexplicable, given the value of a politically stable Iraq in a region beset by rising Iranian influence and resurgent Salafist-Jihadist terrorism.
Posted by: Au Auric || 11/18/2012 00:42 || Comments || Link || E-Mail|| [6501 views] Top|| File under:
Iraq frees Hezbollah commander who helped mold Shia terror groups
Iraq has freed Musa Ali Daduq, the senior Hezbollah commander who was tasked by Iran's Islamic Revolutionary Guards Corps-Qods Force (IRGC-QF) to mold Shia terror groups into a Hezbollah-like entity. Daqduq was involved in the murder of five US soldiers in 2007. The US government transferred Daqduq to Iraqi custody in December 2011.


Daqduq was freed by Iraqi authorities last night and transferred to Lebanon, his lawyer told Reuters.

"There was no reason for his detention. Last night the decision was made to release him. He is out now and arrived in Beirut two hours ago," Daqduq's lawyer told Reuters. "There are no charges against him in Iraq. His detention was political, not legal."

Daqduq's release from Iraqi custody has been foreshadowed for months. In May, an Iraqi court ordered him to be released from custody, but Daqduq remained in prison while his case was appealed. In June, the US requested that Iraq extradite Daqduq so he could be tried in an American federal court. In August, an Iraqi court blocked his extradition to the US.

When the US transferred Daqduq to Iraqi custody last December, White House National Security Council spokesman Tommy Vietor said that Iraqi officials assured the US they would prosecute Daqduq.

At the time of Daqduq's release from US custody, American officials said that they feared the Iraqi government would be pressured by Iran and Shia political parties to free him outright. The US Department of Justice had planned to prosecute Daqduq in a US court, but Republican Senators opposed the transfer of the terrorist to US soil for prosecution. Some wanted Daqduq to be tried by a military court at Guantanamo Bay, but the Obama administration has refused to allow the transfer of terrorists to the prison and instead has sought to close it.


Posted by: Au Auric || 11/18/2012 00:39 || Comments || Link || E-Mail|| [6471 views] Top|| File under:
Israel-Palestine-Jordan
Arab League Chief to Head Delegation to Gaza
[An Nahar] Arab League


...an organization of Arabic-speaking states with 22 member countries and four observers. The League tries to achieve Arab consensus on issues, which usually leaves them doing nothing but a bit of grimacing and mustache cursing...


chief Nabil al-Arabi will head a delegation to

Gazoo

in a show of solidarity after Arab ministers decided on Saturday to review their diplomacy towards Israel and show their support for the Paleostinians.

The delegation will travel to

Gazoo

"to affirm solidarity with the Paleostinians," a League statement said after the foreign ministers' meeting. Arabi told

news hound

s it would head for the enclave either on Sunday or Monday.

The statement said the ministers decided to ask an Arab League task force to review "the usefulness of continuing the Arab commitment in proposing the Arab peace initiative as a strategic choice."

In 2002, Arab states offered Israel diplomatic recognition in return for its withdrawal from all occupied territory and an equitable settlement of the Paleostinian refugee question, a cornerstone of Arab diplomacy ever since.

The statement also called on Arab countries to abide by previous League decisions to stop normalizing ties with Israel. This would not affect the peace treaties Egypt and Jordan signed with Israel, an Arab League diplomat said.
Posted by: Fred || 11/18/2012 00:00 || Comments || Link || E-Mail|| [6482 views] Top|| File under: Hamas
Syria-Lebanon-Iran
Berri Contacts Meshaal, May Call Parliament to Session 'to Take Stand of Solidarity with Gaza'
[An Nahar] Speaker Nabih Knobby Berri


Speaker of the Lebanese parliament, a member of AMAL, a not very subtle Hizbullah sock puppet...


contacted during the past two days

Hamas, always the voice of sweet reason,

leader Khaled Meshaal to condemn the Israeli assault against the

Gazoo

Strip, revealed An Nahar daily on Saturday.

It added that the speaker may call parliament to session, should the Israeli aggression continue, "in order to take a stand of solidarity with the Paleostinian people."

His circles told the daily that this step stems from

Leb

's position and "its closeness to the Paleostinian developments."

"This step is not aimed at cornering the March 14 camp that has taken the decision to boycott Prime Minister
Najib Miqati's government," they explained.

An Nahar reported however that should Berri go through with his plan, the March 14-led opposition may indeed feel cornered "seeing as it has not yet taken a decision on whether it will take part in the parliament session, scheduled for November 27, on the occasion of Armenian President Serzh Sarkisian's visit to

Leb

."

Posted by: Fred || 11/18/2012 00:00 || Comments || Link || E-Mail|| [6502 views] Top|| File under: Hezbollah
Syrian Rebels to Move Quickly on Alternative Government
[An Nahar] Syria's new opposition coalition signaled Saturday that it intends to move quickly to establish a broad-based alternative government to the regime of Hereditary President-for-Life Bashir Pencilneck al-Assad.


Light of the Alawites...


After talks with French President Francois Hollande


...the Socialist president of La Belle France, and a fine job he's doing of it...


, coalition leader Ahmed Moaz al-Khatib assured the international community that the transitional government will be composed of technocrats rather than politicians, and include representatives of all the war-torn country's ethnic and religious groups.

But Khatib appeared to have made little progress on his call for the West to arm the rebels with Hollande indicating that the major powers remain cautious about such a step.

"There is no problem. The coalition exists and we will launch a call for candidates to form a government of technocrats that will work until the regime falls," Khatib told

news hound

s after the talks in

Gay Paree

.



La Belle France

, which on Tuesday became the first Western state to recognize the coalition as the sole representative of the Syrian people, is pushing for the rebels to be given greater support, including some arms.

"I can't hide the importance of this question," Hollande said, while acknowledging that

La Belle France

could not act without agreement from its partners in the European Union


...the successor to the Holy Roman Empire, only without the Hapsburgs and the nifty uniforms and the dancing...


, which currently has a strict embargo on arms deliveries to Syria.

"The (rebel) Syrians need military means but the international community also has to exercise control," he said.

Hollande also said that

La Belle France

would increase its recognition of the National Coalition by allowing them to appoint an ambassador in

Gay Paree

.

Monzir Makhous, an academic, is to fill the post, although it was unclear if this would happen before the transitional government is formed.

EU foreign ministers are set to discuss the arms embargo at talks in Brussels on Monday.

La Belle France

's Laurent Fabius said Thursday he would raise the idea of modifying the current EU embargo to exclude defensive weapons for the rebels to help them protect areas they hold from bombardment by forces loyal to Assad.

"The protection of liberated zones can only be done in the framework of the international community," Hollande said.

"Once an alternative government has been formed it can itself legitimately call for protection and support."

Hollande noted that Khatib, a Sunni imam, had assured him that the future government would include Christians and Alawites, the minority group to which Assad belongs.



La Belle France

, Turkey and the Gulf states have so far granted official recognition to the new Syrian grouping, and British Foreign Secretary William Hague, who met Khatib in London on Friday, said

Britannia

was considering following suit.

EU member states Germany, Spain,

Italia

and Poland have also welcomed the formation of the National Coalition, but have stopped short of recognizing it as the sole representative of the Syrian people.

Posted by: Fred || 11/18/2012 00:00 || Comments || Link || E-Mail|| [6522 views] Top|| File under: Arab Spring
Asir: We Suspended Decision to Form Armed Brigade Pending Consultations
[An Nahar] Salafist

holy man

Sheikh Ahmed al-Asir announced on Saturday his intention to form a "resistance brigade" in the southern city of Sidon.

He said during a

presser

: "The decision to form the brigade has been suspended pending consultations with various powers."

He explained that the decision stemmed from the frequent Israeli assaults against the southern city and the need for self-defense.

Discussions on the mechanism needed to form the brigade will be held with the concerned forces, he revealed.

A clash broke out on Sunday between al-Asir and Hizbullah supporters.

Two of Asir's companions and an Egyptian national died in the clash that was a product of sectarian tensions in Sidon.

Asir added: "No one can break our will and we will not back down from our revolt of dignity no matter how many of us they kill."

"The Israeli assault on

Gazoo

has prompted us to take the decision to form the brigade and the current so-called resistance has not been defending

Leb

," he said in reference to Hizbullah.

"Our resistance will be aimed against Israel, not like other resistance groups that have turned their weapons towards the internal scene," he stated.

He also attributed the failure to devise a defense strategy for

Leb

as a reason to form the "resistance brigade."

Addressing Sunday's clash, Asir declared: "We demand justice for the dead and for the state to demonstrate that it can achieve justice."

He also announced that an open-ended sit-in will be held at Sidon's Bilal bin Rabbah mosque until this issue is resolved.

"We have a blood score to settle with Hizbullah that can only be settled with blood," he warned.

Addressing Hizbullah chief His Eminence Sayyed Hassan Nasrallah


The satrap of the Medes and the Persians in Leb...


, he said: "I must admit to you that you have succeeded in forcing the state to fulfill your agenda, meaning Iran's."

"You have committed murders with impunity in

Leb

and Syria for the sake of your agenda," he noted.

"You have spread corruption starting with the illegal activity at ports and with the medications scandal," Asir continued.

"I have repeatedly said that we have no problems with the Shiite sect, but we take issue with Hizbullah and its Iranian agenda," stressed the imam of the Bilal bin Rabbah mosque.

Turning to the March 14 camp, he said: "You have contradicted your principles."

"We do not count on those who headed to Doha and struck deals at the expense of the blood of slain former Premier Rafik Hariri," he added.

"You must review your policies with your supporters and remain true to their aspirations," he stated.

Posted by: Fred || 11/18/2012 00:00 || Comments || Link || E-Mail|| [6504 views] Top|| File under: Salafists
Mansour Calls on Arabs to Freeze Contacts with Israel, withdraw Ambassadors
[An Nahar] Foreign Minister Adnan Mansour urged on Saturday Arab nations to adopt strict political and economic measures against Israel, in response to the Israeli assault on the

Gazoo

strip.

"The Arab countries must freeze their contacts, withdraw their ambassadors and suspend agreements with Israel," Mansour said during an Arab Foreign Ministers emergency meeting to discuss situation in

Gazoo

at the headquarter of the Arab League


...an organization of Arabic-speaking states with 22 member countries and four observers. The League tries to achieve Arab consensus on issues, which usually leaves them doing nothing but a bit of grimacing and mustache cursing...


in Cairo.

He pointed out that "the Paleostinian people are demanding the Arabs to courageously stand against the assault."

Israel's harshest

Gazoo

operation in four years began on Wednesday and was followed by fresh Israeli air strikes, as Paleostinian

Death Eaters

inside

Gazoo

responded with rocket fire prompting

the vaporous Arab League

to hold an urgent meeting for Foreign Ministers in Cairo.

"Israelis must be prosecuted in international courts for committing war crimes against Paleostinians," Mansour added.

Posted by: Fred || 11/18/2012 00:00 || Comments || Link || E-Mail|| [6504 views] Top|| File under:
Who's in the News
38
[untagged]
4
Arab Spring
2
Hamas
2
al-Qaeda in Arabia
1
Ansar Dine
1
Govt of Iran
1
Govt of Pakistan
1
Govt of Sudan
1
Hezbollah
1
Jamaat-e-Islami
1
Lashkar e-Taiba
1
Salafists
1
Thai Insurgency
1
TTP
1
al-Qaeda
1
al-Qaeda in Iraq
1
al-Qaeda in North Africa
Bookmark
E-Mail Me
The Classics
The O Club
Rantburg Store
The Bloids
The Never-ending Story
Thugburg
Gulf War I
The Way We Were
Bio
Merry-Go-Blog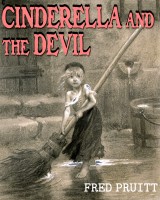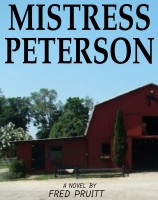 On Sale now!


A multi-volume chronology and reference guide set detailing three years of the Mexican Drug War between 2010 and 2012.

Rantburg.com and borderlandbeat.com correspondent and author Chris Covert presents his first non-fiction work detailing the drug and gang related violence in Mexico.

Chris gives us Mexican press dispatches of drug and gang war violence over three years, presented in a multi volume set intended to chronicle the death, violence and mayhem which has dominated Mexico for six years.
Click here for more information


Meet the Mods
In no particular order...


Steve White
Seafarious
Pappy
lotp
Scooter McGruder
john frum
tu3031
badanov
sherry
ryuge
GolfBravoUSMC
Bright Pebbles
trailing wife
Gloria
Fred
Besoeker
Glenmore
Frank G
3dc
Skidmark
Alaska Paul



Better than the average link...



Rantburg was assembled from recycled algorithms in the United States of America. No trees were destroyed in the production of this weblog. We did hurt some, though. Sorry.
3.235.173.74

Help keep the Burg running! Paypal: