Afghanistan
Rights group urges no amnesty for Afghan Taliban
[Dawn] An international human rights


One man's rights are another man's existential threat.


group urged Afghan authorities on Monday to refuse to provide Taliban

hard boyz

with immunity from prosecution in return for peace talks.

The New York-based Human Rights Watch


... dedicated to bitching about human rights violations around the world...


(HRW) said President Hamid Maybe I'll join the Taliban Karzai
... A former Baltimore restaurateur, now 12th and current President of Afghanistan, displacing the legitimate president Rabbani in December 2004. He was installed as the dominant political figure after the removal of the Taliban regime in late 2001 in a vain attempt to put a Pashtun face on the successor state to the Taliban. After the 2004 presidential election, he was declared president regardless of what the actual vote count was. He won a second, even more dubious, five-year-term after the 2009 presidential election. His grip on reality has been slipping steadily since around 2007, probably from heavy drug use...
's Western-backed administration had pledged amnesty for the Taliban if they join a Kabul-backed peace scheme.

"Providing immunity from prosecution for genocide, war crimes, crimes against humanity, and other serious human rights abuses violates international law," HRW said in a statement.

"Future government talks with the Taliban should not hinge upon denying justice to victims of war crimes and other abuses," said Brad Adams, the group's Asia director. "Afghanistan's civilians should not be forced to choose between justice and peace."

Citing recent comments by Karzai's peace envoy Salahuddin Rabbani, HRW said the administration had promised immunity to Taliban officials joining peace talks and that their names would be removed from UN sanctions lists.

This month, Rabbani negotiated the release of nine Taliban prisoners held in Pak jails in the hope of pushing negotiations forward.

Karzai's government has been desperately trying to broker a peaceful end to the insurgency, which has been led by the Taliban since they were ousted from power by a US-led invasion in 2001.

The Taliban have publicly rejected Karzai's call for peace, dismissing his government as a puppet of the United States.

Posted by: Fred || 11/27/2012 00:00 || Comments || Link || [336063 views] Top|| File under: Taliban
Afghans demand reprieve for killer of French troops
[Dawn] Student demonstrators on Monday demanded that an Afghan soldier sentenced to death for killing five French soldiers be spared execution.

A military court last week rejected an appeal by the soldier, Abdul Sabor, and the Afghan authorities have since executed 14 death row prisoners in two groups including several Taliban

hard boy

s.

Unconfirmed Afghan media reports have suggested that Sabor is among a third group that President Hamid Maybe I'll join the Taliban Karzai
... A former Baltimore restaurateur, now 12th and current President of Afghanistan, displacing the legitimate president Rabbani in December 2004. He was installed as the dominant political figure after the removal of the Taliban regime in late 2001 in a vain attempt to put a Pashtun face on the successor state to the Taliban. After the 2004 presidential election, he was declared president regardless of what the actual vote count was. He won a second, even more dubious, five-year-term after the 2009 presidential election. His grip on reality has been slipping steadily since around 2007, probably from heavy drug use...
has approved for execution. Karzai's office has refused to comment on the issue.

So-called green-on-blue attacks have spiralled this year, with a total of 61 NATO


...the North Atlantic Treaty Organization. A cautionary tale of cost-benefit analysis....


soldiers killed by members of the

Afghan cops

, fuelling distrust between the allies in the war against the Taliban.

Sabor, who killed five French soldiers on January 20 while they were jogging within their base in the eastern province of Kapisa, is the first Afghan convicted by a court of carrying out such an attack.

The French casualties prompted

La Belle France

to withdraw its combat forces from Afghanistan earlier than planned. It ended its combat mission in Kapisa last week.

About 500 university students blocked a key road linking the eastern town of Jalalabad to the capital Kabul and

hollered poorly rhymed slogans against the government

, an AFP

news hound

said.

"We demand the president withdraw a decree that approves the execution of Abdul Sabor, the soldier who is accused of killing five French troops," a statement by the demonstrators said.

The students demanded an end to the execution of "all political prisoners", a reference to the Talibs held in Afghan prisons.

They also burned Israeli and US flags in protest at the attacks on Paleostinians in the

Gazoo

Strip during eight days of violence that left six Israelis and 166 Paleostinians dead.

Posted by: Fred || 11/27/2012 00:00 || Comments || Link || [336063 views] Top|| File under: Taliban
Africa Horn
Iran Warships Returning to Sudan
[An Nahar] Iranian warships will return to Sudan on Friday, the armed forces said, one month after a similar port call followed Khartoum's accusation that Israel bombed a military factory.


What arms are the ships delivering?

Probably the replacement missiles for Gaza. Their inventory had shrunk considerably in the last few weeks.

Sudan's links to Iran have come under scrutiny after Khartoum accused Israel of the October 23 strike against the Yarmouk compound, which led to speculation that Iranian weapons were stored or manufactured at the factory in Khartoum.

"Two Iranian warships would also visit Port Sudan harbor on November 30 and would stay at the harbor for three days within the military maritime cooperation," said Sawarmi Khaled Saad, Sudan's army

front man

quoted by the official SUNA news agency.

A Pak naval vessel would also stop at the Red Sea port, for two days beginning on Thursday, Saad said.

Posted by: Fred || 11/27/2012 00:00 || Comments || Link || [336064 views] Top|| File under: Govt of Iran
Somali President urges district commissioners, army officers to uphold the law
Uphold the law? What an amusing concept for that part of the world.

[Shabelle] Hassan Sheikh Mohamud, the president of Somalia's Federal republic government on Sunday nigh met with security officials and district commissioners in Mogadishu for security purpose, sources at the palace said.

During the meeting which held at Villa Somalia, the state house, the President told again the armed forces that their responsibility was to maintain rule and protect citizens in the country.

Somalia's National Security Agency chief, Police Force chief, Gen Sharif Sheekhuna Maye, General Abdikarim Yusuf Adam ...Nickname, Dhaga-badan ("Many ears"), Somali army chief who attended the Sunday meeting promised to tackle the security and remove all illegal checkpoints in Mogadishu.

At the end of the security meeting in Mogadishu overnight, Mr.Mohamud stated that any soldier is found guilty of killing another innocent person will be sentenced to death, according to the Islamic Sharia Law.

The move comes as the Incidents of government soldiers causing harm to civilians have grown since the expansion of Somalia's armed forces along with African Union


...a union consisting of 53 African states, most run by dictators of one flavor or another. The only all-African state not in the AU is Morocco. Established in 2002, the AU is the successor to the Organisation of African Unity (OAU), which was even less successful...


(AU) forces to the far rebel-held towns in south and central of the strife-torn country.
Posted by: Fred || 11/27/2012 00:00 || Comments || Link || [336064 views] Top|| File under:
South Sudan says Sudan putting new block on oil sales
[Al Ahram] Sudan has put a fresh obstacle in the way of allowing its land-locked southern neighbour to pipe its oil to the Red Sea, South Sudan's president Salva Kiir said on Monday, dashing plans to re-start production after 11 months and unsettling last year's still fragile peace agreement.

South Sudan took over the national oil company when it seceded last year but left the northern state with 25 percent of the oil fields which straddle their border as well as the sole pipeline to Port Sudan and the adjacent refinery.

In January South Sudan shut down its entire oil output of 350,000 barrels a day after tensions with Sudan over oil fees escalated but an agreement to re-open the export pipeline was announced in September.

But Kiir said on Monday Sudan had now demanded as a new condition for reopening the pipeline that South Sudan now disarm rebels of the Sudan People's Liberation Movement North (SPLM-North) which operate in two states bordering South Sudan.

"It is an impossible mission which our brothers in the government in Khartoum would want us to undertake. Because of this Khartoum authorities have refused to accept passage of South Sudan oil through their territory to market," he told a meeting of government officials in Juba which was attended by

Rooters

.

Posted by: Fred || 11/27/2012 00:00 || Comments || Link || [336066 views] Top|| File under: Govt of Sudan
Africa North
Muslim Brotherhood rounding up activists
The Egyptian Centre for Economic and Social Rights (ECESR) has claimed that members of the Muslim Brotherhood (MB) are rounding up people and handing them over to the security forces. It is alleged that they are targeting people they believe to have been involved in attacking Freedom and Justice Party (FJP) headquarters.

Malek Adly, a lawyer for ECESR said, "the MB are making lists and taking people from the street." He reported that MB members have been moving in large groups and forcibly taking people to the central security forces, who transfer them to the police to be arrested.

Adly said "the people who are picked up are charged with attacking MB members, the police or the FJP buildings." He added, "the ECESR have sent legal assistance to help these people and we have been successful in securing their release."

Mahmoud Ghozlan, a spokesperson for the MB denied these reports and said "I can't imagine they would carry out the task of the police. The most they could do is tell the police their names."


Let the police do the dirty work, and make sure everyone in the neighborhood knows that they can be ratted out if they don't toe the MB line. Very smooth, Mahmoud...

He added, "people lie and accuse the MB of things a lot."

Waleed El Haddad, a spokesperson for the FJP said, "these reports are just rumours. We would not take people to the police; we would report it to the police and let them deal with it."

Adly reported "this has been happening in Beheira, Port Said, Suez, Ismailia and Alexandria." The ECESR tweeted on Sunday that their lawyers were able to secure the release of 26 people in Alexandria who claim to have been arrested in this way.

Adly believes this is in response to the destruction of FJP offices around the country, which began on Friday and has continued since then. Protesters marched on the headquarters of President Mohamed Morsy's party to demonstrate against the constitutional declaration he made on Thursday night. Muslim Brotherhood members helped in protecting the headquarters from the protesters.
Posted by: Steve White || 11/27/2012 00:00 || Comments || Link || [336065 views] Top|| File under:
Egypt's Muslim Brotherhood delays demonstration on Tuesday to avoid bloodshed
[Al Ahram] The

Moslem Brüderbund

has decided to postpone a mass protest it had called for Tuesday in Cairo in the interest of preventing violence, an official from the Islamist group's Freedom and Justice Party said on Misr 25 TV channel.

Parties opposed to the

Moslem Brüderbund

and President Mohamed Morsi, who was propelled to power by the group, have called a protest in Tahrir Square on Tuesday to demonstrate against a decree issued by Mursi last week.

The Nour Party, a more hardline Islamist party that has come out in support of the Mursi decree, had agreed with the Brotherhood on the postponement, a

front man

for the party said.

Posted by: Fred || 11/27/2012 00:00 || Comments || Link || [336062 views] Top|| File under: Arab Spring
Mali PM in Paris for Military Intervention Talks
[An Nahar] Mali's Prime Minister Cheick Modibo Diarra arrived in

Gay Paree

on Monday for talks with

bigwig

s on plans for a military intervention to dislodge Islamists in control of the vast north.

Diarra's office said he would meet Foreign Minister Laurent Fabius on Tuesday to discuss "French support for reclaiming regions illegally occupied by terrorists".

It said the visit was part of efforts to "strengthen the mobilization of the international community to accelerate the recovery of our country's territorial integrity."

French Foreign Ministry

front man

Philippe Lalliot said the talks would include discussion of planning for an African-led intervention in the region and efforts to reorganize Mali's military.

Other aspects of the crisis, including a roadmap on a political transition, will also be discussed, he said.

Posted by: Fred || 11/27/2012 00:00 || Comments || Link || [336062 views] Top|| File under: Ansar Dine
Opposition says Mauritania leader 'incapable,' must resign
[Al Ahram] Mauritanian President Mohamed Ould Abdel Aziz returned home on Saturday after 40 days recuperating in

La Belle France

following an October 13 shooting, prompting opposition protests against a power vacuum in his absence.

"We maintain that the head of State is incompetent and his regime must get out" said Saleh Ould Henenna of the coalition Coordination of Democratic Opposition (COD) at a

presser

.

"The coming days will prove that Abdel Aziz is physically incapable just as he has always been politically, to lead the country and that his return will only complicate the chances for a solution to the country's crisis."

The country's opposition has long demanded that Aziz step down, and began regular protests against his regime since May. The opposition accuses the former general of having failed to respect commitments made in the Dakar accords that led to his election in 2009, a year after he seized power in a coup d'etat.

The president's mandate expires in 2014.

In an interview with French International Radio (RFI) and Le Monde newspaper on Saturday he said he still has a comfortable majority in parliament to govern. "The opposition must know that to get to power, you have to go through the ballot box and without the ballot box you can't demand anything."

"I am not in the same shape as I was before the accident, but I still have all my mental and physical faculties and it is me who is leading the country."

Abdel Aziz said that if legislative polls, postponed in 2011 and now planned before the end of the year, showed a turnaround in his support, "we are ready to make the necessary gestures for the country." The 55-year-old president received a warm welcome home from thousands of supporters who lined the streets to greet him.

Abdel Aziz had been travelling in an unmarked vehicle when he came across a mobile army checkpoint outside the capital. His failure to stop led Lieutenant Elhaj Ould H'Moudy, who was dressed in plainclothes, to open fire.

H'Moudy has said it was a mistake, and has not been punished, with government accepting the shooting was an accident. The opposition has demanded further investigation.

Posted by: Fred || 11/27/2012 00:00 || Comments || Link || [336064 views] Top|| File under:
Arabia
Yemen approves use of helicopters against saboteurs
[Yemen Post] The Military Committee formed under the GCC-crafted power transfer deal has approved using of helicopters in the hunt of saboteurs.

The committee reversed two helicopters to pursue those who blockade main roads linking between major cities, the state news agency, Saba, said.

The committee ordered to set up security checkpoints in the main road linking between the port city of Hodeida and the capital Sana'a as well as checkpoints in the Sana'a-Marib road.

Road blockades and attacking oil, gas pipelines, and electricity plants by

rustics

caused many problems to the interm government and people.

According to Saba, more than 130 road blockades occurred in different Yemeni governorates in October, pointing out that attempts of security forces to remove such blockades led to the killing of eight persons and wounding more others. Some tribes try to put pressures on the government through blockading roads, particularly after the eruption of Yemen's uprising in 2011.

Killings and other criminal acts have remarkably increased in some governorates due to

Dire Revenge™

and armed disputes as

gunnies

exploited insecurity in Sana'a to carry out killings and tribal

Dire Revenge™

.

Major cities witnessed a state of loose security following the ouster of the former president President-for-Life Ali Abdullah Saleh


... Saleh initially took power as a strongman of North Yemen in 1977, when disco was in flower, but he didn't invite Donna Summer to the inauguration and Blondie couldn't make it...


who some of his relatives still run military services.

The Interior Ministry has declared a ban on weapons carrying inside cities, but

gunnies

are still seen roaming with AK-47 assault rifles, hunting rifles and pistols inside Sana'a streets.


Posted by: Fred || 11/27/2012 00:00 || Comments || Link || [336065 views] Top|| File under: al-Qaeda in Arabia
Parliament Order to Investigate Enforced Disappearances in Yemen
[Yemen Post] Yemen's House of Representatives ordered on Monday the freedoms and human rights
...which often include carefully measured allowances of freedom at the convenience of the state...
committee to coordinate with the interior ministry to probe the issue of the people who enforcedly disappeared and submit a report on that as soon as possible.

The order comes amid calls by the families of scores of those who disappeared during the 2011 popular uprising and the past years, organizations and the public to find out about the disappearances.

The freedoms and human rights committee, however, has been criticized by MPs who described it as dead and can't live up to the responsibility of following up the issue.

The MPs have called on the House to reshape the committee since some of its members are currently busy with 'special matters'.

Apart from this topic, MPs urged to form a panel to probe the crash of the military transport plane in downtown Yemen's capital Sanaa on Thursday and the crash of the Yemenia plane off Comoros few years ago.

MP Nabil Al-Basha said a lot of airways have already started to reconsider sending flights to Sanaa after the crash of Antonov An-6 which killed the 10-member crew on the ground a terrorist act was behind the tragedy.

"There should be a special panel to investigate the crashes of the Yemeni planes at a time when the country's space is full of foreign planes and terrorist groups have heavy weapons including missiles," Al-Basha said.

Posted by: Fred || 11/27/2012 00:00 || Comments || Link || [336065 views] Top|| File under:
HOOD Criticizes Measures Depriving Jews from Social Rights
[Yemen Post] The Yemeni National Organization for Defending Rights and Freedoms (HOOD) has criticized tight security measures imposed on the Yemeni Jews amid threats by the Shiite Houthi
...a Zaidi Shia insurgent group operating in Yemen. They have also been referred to as the Believing Youth. Hussein Badreddin al-Houthi is said to be the spiritual leader of the group and most of the military leaders are his relatives. The Yemeni government has accused the Houthis of having ties to the Iranian government, which wouldn't suprise most of us. The group has managed to gain control over all of Saada Governorate and parts of Amran, Al Jawf and Hajjah Governorates. Its slogan is "God is Great,

Death to America™

", Death to Israel, a curse on the Jews" ...
Group to target them.

Hood said in a letter to the chief of the national security and interior minister the Jews, who were relocated from their villages in Saada to the capital Sanaa, are living in a prison under the tight security measures including those preventing them from moving and contacting other people.

"The Jews are Yemenis and have the right to move, talk and contact other Yemenis, and the security measures...allegedly to protect them...violate human rights


When they're defined by the state or an NGO they don't mean much...


and could be a crime," the letter said.

"We demand to lift the siege on the Yemeni Jews, who live in the tourist city after they were enforcedly relocated because of harassment in northern regions," it said.

The letter was sent after the organization received a complaint that the police at the tourist city have prevented visiting the Jews except through permission from the interior ministry.

Posted by: Fred || 11/27/2012 00:00 || Comments || Link || [336062 views] Top|| File under: Houthis
Saleh demands 50 percent representation in dialogue
[Yemen Post] The former Yemeni president President-for-Life Ali Abdullah Saleh


... Saleh initially took power as a strongman of North Yemen in 1977, when disco was in flower, but he didn't invite Donna Summer to the inauguration and Blondie couldn't make it...


told the UN Envoy to Yemen Jamal Benomar that the General People Congress will not accept less than 50 percent representation in the National Dialogue Conference, a Yemeni newspaper, Akhbar Alyawam, reported.

The newspaper said that representatives of the GPC met on Sunday with Saleh and he ordered them to inform Benomar that they refuse representation of less than 50 percent.

Members of the Technical Dialogue Committee had agreed to mandate Benomar to set the representation percentages of those who will take part in the dialogue.

Yemeni politicians accuse Saleh of attempting to impede the political settlement, and provoke tensions.

Media sources affirmed that Saleh attacked the deputy chairman of the GPC Abdul-Karim al-Eryani and accused him of operating to exclude him from the party.

International and regional actors exerted efforts to persuade Saleh to abandon politics, but Saleh is still determined to involve in politics.

Leaders of the Joint Meeting Parties (the JMP) have stressed that the JMP has a firm stance towards Saleh's abandonment of politics, pointing out that Saleh was granted the immunity in return for giving up politics.

The JMP frequently charge Saleh with intervention in tasks of the interim government and seeking to disrupt its performances.

Yemeni senior politicians including Secretary General of the Yemeni Socialist Party Yaseen Saeed Noaman and Secretary General of the Nasserist Unionist People's Organization Sultan al-Atwani demanded Salehto leave Yemen


Posted by: Fred || 11/27/2012 00:00 || Comments || Link || [336064 views] Top|| File under: Arab Spring
China-Japan-Koreas
Satellite images suggest 'looming' N.Korea missile test
North Korea could carry out a long-range missile test in the next three weeks, with new satellite images showing increased launch site activity, according to satellite operator DigitalGlobe Inc.

The global provider of commercial high-resolution earth imagery said Monday that the new pictures showed significant movement at North Korea's Sohae (West Sea) Satellite Launch Station.

"Given the observed level of activity noted, of a new tent, trucks, people and numerous portable fuel/oxidizer tanks, should North Korea desire -- it could possibly conduct its fifth satellite launch event during the next three weeks," it said.

DigitalGlobe said the type of activity was consistent with preparations observed before North Korea's failed launch of its Unha-3 missile in April.

Pyongyang insisted the April launch bid was aimed at putting a satellite in orbit, but the United States and United Nations denounced the mission as a disguised ballistic missile test.

The test put a halt to international efforts to engage the isolated nation, with the United States calling off plans to deliver badly needed food assistance.
Posted by: tipper || 11/27/2012 17:27 || Comments || Link || [336071 views] Top|| File under:
North Korea really is that bad
It's not easy to talk to people about North Korea. The story is so awful, and so static, what more is there to do, or even to say? This speech by Adrian Hong, a strategic consultant who also co-founded a U.S.-based NGO that assists North Korean escapees, starts with that question. His 10-minute speech, which you can view here, makes a powerful case for the moral urgency of the long-running North Korean crisis.


Everybody involved with North Korea knows what's happening. There's no illusion as to how bad the regime is. The illusion is in the sense that we can't solve it, that we think that this is an inevitable crisis that cannot be fixed or that we have no right or ability to do anything about it. I think that North Korea is not just an issue for human rights. This place is almost this black hole for modern civilization.
Of course the PRC & Russia have no responsibility here.
Posted by: Anguper Hupomosing9418 || 11/27/2012 07:28 || Comments || Link || [336070 views] Top|| File under:
Europe
France Says It Will Vote in Favor of Palestinians' U.N. Bid
France will vote in favor of the Palestinians' request to heighten their profile at the United Nations, the French foreign minister told Parliament on Tuesday, embracing a move that Israel and the United States oppose.

The support of France, a permanent member of the United Nations Security Council, is the most significant boost to date for the Palestinians' hopes to be granted nonmember observer status and thus greater international recognition. Russia and China, two other permanent members, have also thrown their support behind the Palestinian bid.

The French support appeared calculated to strengthen the position of the Palestinian Authority's president, Mahmoud Abbas, whose Fatah party governs the West Bank, after fighting with Israel in the Gaza Strip this month that left Hamas, the Islamic militant organization that oversees Gaza, ascendant.

The French announcement was also a blow to Israel, whose diplomats have been working feverishly to try to ensure what they call a "moral majority" in the United Nations vote, meaning that even if a majority of nations voted in favor of the Palestinian bid, the major world powers would not.
Posted by: tipper || 11/27/2012 17:22 || Comments || Link || [336064 views] Top|| File under:
French Media Ignores Protest against Radical Islam
CBN so salt. Any French Rantburg citizens who can tell us more about this?

A patriotic march for French values and culture, and against radical Islam, was virtually blacked out by France's politically correct media.

Over the weekend, protestors chanted against Islamic fascism and about the French victory over Arab invaders in 732 A.D. It was the first march of its kind in France. A broad coalition of groups from across France came together because they feel they're losing their country to radical Islam, Sharia law, and a politically correct establishment that encourages the spread of Islam.

"Sharia law is slowly being enforced in our country and we want to march here to protest that because our government is doing nothing," one French demonstrator said.

"The French people -- they want to defend their culture, their history - they are called 'fascists,'" one woman said.

"I don't think it's only a problem of France. It's a problem of Europe. It's also a problem for the U.S.A.," another protestor said.

There was no visible counter demonstration, but an egg did manage to hit a CBN News reporter who was standing near the protestors.

The march took place just weeks after a group of French young people called Generation Identitaire stormed a mosque in Portiers and hung a banner from the roof, demanding a referendum on Muslim immigration.

France has more Muslims than any other European nation. Some believe there could be as many as 15 million Muslims in France, although the official figure is much lower.

Noted French writer Renaud Camus helped organize the march. "What I call 'le grande remplacement,' or 'the big replacement,' the change in population, is the biggest thing to happen in French history since the 15th century," he said.

The leftist French media ignored the demonstration, seeing it as racist. But it's clear the movement to resist radical Islam is growing in France.
Posted by: Steve White || 11/27/2012 00:00 || Comments || Link || [336072 views] Top|| File under:
Home Front: WoT
NYT: Anti-Islam filmmaker who stoked riots has no regrets
The Egyptian-born Coptic Christian who made the anti-Islam film that sparked protests across the

Mohammedan

world has no regrets about his insulting portrayal of the Prophet Mohammad, according to an interview with The New York Times


...which still proudly displays Walter Duranty's Pulitzer prize...


In his first public comments since the 14-minute trailer for his film, "Innocence of

Mohammedan

s," gained notoriety in September, Mark Basseley Youssef told the newspaper he wanted to reveal what he called "the actual truth" about Mohammad and raise awareness of the violence committed "under the sign of Allah."

The film portrayed Mohammad as a womanizer, ruthless killer and child molester. The film touched off a torrent of anti-American unrest in Arab and

Mohammedan

countries. For many

Mohammedan

s, any depiction of the prophet is considered blasphemous.

In explaining his reasons for the film, he cited "atrocities" by

Mohammedan

s. After a

Mohammedan

gunman killed 13 people at Fort Hood, Texas in 2009, "I became even more upset and enraged," he said in written comments conveyed to the Times through his attorney. A Times request to interview him in person was blocked by prison authorities.
Posted by: trailing wife || 11/27/2012 00:05 || Comments || Link || [336066 views] Top|| File under:
India-Pakistan
Pakistan protests Iran over cross-border mortars
[Dawn] Balochistan



...the Pak province bordering Kandahar and Uruzgun provinces in Afghanistan and Sistan Baluchistan in Iran. Its native Baloch propulation is being displaced by Pashtuns and Punjabis and they aren't happy about it...


Home Secretary Akbar Durrani on Monday said Pakistain has recorded their dissent to the Iranian government over 12 mortars fired from Iranian territory into Chaghi District on Sunday night, DawnNews reported.

Speaking to media representatives, Durrani said that at least 12 mortars were fired from Iranian side at the Pakistain-Iran border area of Chaghi last night. However,


if you can't be a good example, then you'll just have to be a horrible warning...


there were no casualties reported.

He said that the Pak authorities have recorded an official protest with their Iranian counterparts over the incident, adding that the provincial home ministry has informed the foreign ministry about details of the incident.

The secretary said that a meeting between the two sides on the issue will be convened on Tuesday.

Target and purpose of the mortars is not ascertained as yet, he added.

Posted by: Fred || 11/27/2012 00:00 || Comments || Link || [336070 views] Top|| File under: Govt of Pakistan
Pakistani Taliban reject peace talks with govt
[Dawn] The Pak Taliban has ruled out any possibility of peace negotiations with the Pak government, a

front man

for the banned

Death Eater

group said Monday, vowing to continue fighting until the ouster of the country's 'secular rulers'.

Reacting to a statement by Federal Interior Minister issued Sunday, a

front man

for the banned Tehrik-e-Taliban Pakistain (TTP) Ehsanullah Ehsan rejected any prospects of peace talks with the government, accusing the interior minister Malik of being "a foreign agent not worthy of granting forgiveness to the Taliban".

The TTP

front man

further said that the organization would continue their fighting until "the ouster of secular rulers imposed by foreign forces to rule an Islamic country", adding that the TTP was striving for the creation of "an independent state governed by Islamic Sharia law, upon which the foundations of Pakistain were laid".

Bomb targets police in Beautiful Downtown Peshawar


...capital of Khyber Pakhtunkhwa (formerly known as the North-West Frontier Province), administrative and economic hub for the Federally Administered Tribal Areas of Pakistan. Peshawar is situated near the eastern end of the Khyber Pass, convenient to the Pak-Afghan border. Peshawar has evolved into one of Pakistan's most ethnically and linguistically diverse cities, which means lots of gunfire.


In another incident, a bomb went kaboom! near a security checkpost at Achini Cross in Peshawar's suburban area of Sarband.

The blast targeting a police vehicle was carried out using a remote-controlled improvised

bomb

(IED), security sources confirmed.

Three security personnel suffered minor injuries whereas a police mobile sustained partial damages in the attack.

Security personnel cordoned off the area as investigations in the attack went underway.

Posted by: Fred || 11/27/2012 00:00 || Comments || Link || [336065 views] Top|| File under: TTP
Israel-Palestine-Jordan
Islamic Jihad gets hands on IDF documents
[Ynet] Paleostinian terror group releases documents including personal details of dozens of Israeli soldiers. 'Maybe one of the soldiers in my reserves unit uploaded list onto Google


...contributed $814,540 to the 2008 Obama campaign...


Docs,' IDF soldier says

A day after the IDF confirmed that Islamic Jihad
...created after many members of the Egyptian

Moslem

Brotherhood decided the organization was becoming too moderate. Operations were conducted out of Egypt until 1981 when the group was exiled after the

liquidation

of President Anwar Sadat. They worked out of Gaza until they were exiled to Lebanon in 1987, where they clove tightly to Hezbollah. In 1989 they moved to Damascus, where they remain a subsidiary of Hezbollah...
sent text messages to thousands of reserve soldiers during Operation Pillar of Defense, several Paleostinian media outlets released seven documents that, according to the terror group, include personal and confidential details of more than 100 Israeli soldiers.

The published documents include the soldiers' full names, army ID numbers, their roles (such as "medic" or "sniper"), cell phone numbers and dates of birth.

Additional documents published by Islamic Jihad's armed wing, which were translated into Arabic, belong to a certain IDF division and include details on a grenade launching training course and a farewell tour in honor of former Home Front Defense Minister Matan Vilnai.

According to Islamic Jihad, the documents were drafted in 2012. The terror group said the documents were obtained by its intelligence division.

Roi, one of the soldiers whose details appear in the documents, told Ynet that the details were accurate. "Maybe one of the soldiers in my reserves unit uploaded the list onto Google Docs. You need a code to enter, but it is easy to decipher," he said.

On Sunday the IDF's Information Security branch said that during Operation Pillar of Defense Islamic Jihad sent thousands of threatening messages to soldiers after reservists posted their phone numbers online.

The messages said, "We will turn

Gazoo

into your graveyard and (burn) Tel Aviv."
Posted by: trailing wife || 11/27/2012 00:00 || Comments || Link || [336063 views] Top|| File under: Islamic Jihad
Syria-Lebanon-Iran
Iran Slams U.S. for Pulling Plug on Nuclear Conference
[An Nahar] A U.S. announcement that a conference on a Middle East free of nuclear weapons cannot be held as foreseen is a "serious setback," Iran said Monday, accusing Washington of protecting Israel.

"The U.S. cannot unilaterally decide for the sake of Israel to announce that the conference cannot be held. This is a very serious setback for the non-proliferation regime,"Iran's ambassador to the U.N. atomic agency told Associated

La Belle France

Press.

"In a nutshell the U.S. has taken the Middle East nuclear-weapons-free zone hostage for the sake of Israel," said the envoy to the

ineffective International Atomic Energy Agency

, Ali Asghar Soltanieh.

"It is clear now for us and the whole world that the U.S. does not have genuine political will for a Middle East being free of weapons of mass destruction. It wants to continue Israel having a nuclear weapons capability, which is a threat to the Middle East and of course to international security."

The U.S. State Department said Friday that the gathering, which a 2010 nuclear Non-Proliferation Treaty (NPT) review conference decided should take place, could not now happen in Finland before the end of the year.

The 2010 conference mandated the U.N. secretary general, the United States,

Britannia

and Russia to appoint a

controller

, and in 2011 Finland was tasked with organizing the conference.

Posted by: Fred || 11/27/2012 00:00 || Comments || Link || [336070 views] Top|| File under: Govt of Iran
Iran losing Arab sympathy for backing Assad: Hamas
[Al Ahram] Iran must reconsider its support for the Syrian regime if it does not want to alienate Arab public opinion, the deputy chief of the Iranian-backed Paleostinian movement

Hamas, always the voice of sweet reason,

said on Monday.

"Iran's position in the Arab world, it's no longer a good position," Mussa Abu Marzuk, whose movement's politburo had been based in Damascus


...Capital of the last remaining Baathist regime in the world...


, said during a briefing to

news hound

s at his new headquarters in the Egyptian capital."It has to address its position, so as not to lose public opinion," he said.


He says this, while eagerly awaiting the next shipment of Iranian missiles.

Hamas, which controls the

Gazoo

Strip, relocated its leadership from Damascus to Qatar and Egypt after a rift with Syrian Hereditary President-for-Life Bashir Pencilneck al-Assad


Supressor of the Damascenes...


over his brutal crackdown on the revolt against his regime that began in March last year. As a result, his Islamist movement is no longer as close to Tehran, which supplies weapons to Paleostinian

bad turban

s, as it once was.

"Iran asked Hamas to adopt a closer position to Syria. Hamas refused, and this has affected our relationship with Iran," Abu Marzuk said.

Hamas chief Khaled Meshaal confirmed last week that Iran "had a role in arming" the movement's

Death Eaters

in

Gazoo

during their eight-day conflict with Israel, and thanked Tehran, despite the disagreement over support for Assad.

Posted by: Fred || 11/27/2012 00:00 || Comments || Link || [336065 views] Top|| File under: Govt of Iran
Wally Jumblat Urges Dialogue, Review of People-Army-Resistance Formula
[An Nahar] Progressive Socialist Party chief Walid Wally Jumblat
...
Druze politician, head of the Progressive Socialist Party, who's been on every side in Leb at least four times. He'll sell you his friends for a dollar, but family comes higher because of shipping and handling...
called on Monday for the resumption of national dialogue among the country's bickering leaders while stressing a review of a clause in the government policy statement that stresses the right of the "people, army and resistance to liberate" Lebanese territories.

Hizbullah's "arms are a major point of contention," Jumblat said at a

presser

he held in Mukhtara to announce an initiative that would bring back the March 8 majority and March 14 opposition alliances to the dialogue table.

"But after the resumption of dialogue there should be a new formula because we can't continue to stick to this formula that is unclear and mixes between the resistance and the army," he said.

"The state is the authority and if anyone has a magic solution to the arms, then let him inform us," Jumblat said.

The policy statement of the government says the government adheres to the right of

Leb

through its people, army and resistance to liberate the Shebaa Farms, Kfarshouba hills and the Lebanese part of the village of Ghajar.

But Jumblat rejected the liberation of Lebanese lands in inappropriate ways and criticized the so-called Ayoub drone that Hizbullah sent over Israeli territories in October to serve "things outside

Leb

."

"We don't want the Islamic Theocratic Republic to use

Leb

to improve its position in the negotiations with the U.S. the same way we don't want Arab axes to use

Leb

to fight" Iran, he said.

Jumblat said his initiative lies in calling on all sides to abide by the Baabda Declaration - made in June after the first national dialogue in over 18 months - in which rival

politicians

pledged to commit themselves to dialogue and political, security and media pacification, avoid speeches that fuel sectarian incitement and bolster stability to prevent

Leb

from sliding into sectarian strife.

In his initiative, Jumblat called for ending media and violent political rhetoric, and avoiding the involvement in the battle "field" of the Syrian crisis.

He stressed the initiative is part of the efforts made by President Michel Suleiman


...before assuming office as President, he held the position of commander of the Leb Armed Forces. That was after the previous commander, the loathesome Emile Lahoud, took office as president in November of 1998. Likely the next president of Leb will be whoever's commander of the armed forces, too...


to resume the national dialogue in cooperation with Speaker Nabih Knobby Berri


Speaker of the Lebanese parliament, a member of AMAL, a not very subtle Hizbullah sock puppet...


Contact between the March 14 opposition alliance and the Hizbullah-led March 8 majority was shaken following the Oct. 19

liquidation

of Internal Security Forces Intelligence Bureau chief Wissam al-Hasan in a

car boom

kaboom

in Beirut's Ashrafiyeh district.

The opposition, which blamed Miqati's government and accused Syria of carrying out the killing, boycotted parliamentary activity, demanding the resignation of the cabinet, and said it would not sit at the national dialogue table with Hizbullah.

Posted by: Fred || 11/27/2012 00:00 || Comments || Link || [336063 views] Top|| File under:
Bakri Says Training UK Islamists for 'Jihad' in Syria at Lebanon Camp
[An Nahar] Four British Islamist

snuffies

are being trained to fight in Syria at a camp run by radical Islamist preacher Omar Bakri in northern

Leb

,

Britannia

's The Sun newspaper reported on Sunday.

Bakri boasted of his "military-style courses for Islamic fanatics on the lawless border with

Leb

," The Sun said.

In an interview with the newspaper, Bakri revealed one recruit was a computer programmer in his 20s from London, while another was a Midlands-based IT worker.

And he claimed: "Others like them will follow."

"Of the four, two of them have Syrian connections. But they are all born in UK and have professional backgrounds," Bakri added.

"After their training they will do their duty of jihad (holy war) in Syria and maybe Paleostine."

Bakri, 52, came to

Britannia

in 1986 and stayed until 2005, during which time he praised the 9/11 attacks.

The Syrian-born

holy man

claimed to have trained "many fighters" from other countries, including Germany and

La Belle France

, since setting up home in

Leb

.

He boasted of exploiting the

festivities

between Israel and

Gazoo

to focus on "military activities."

He added: "I'm involved with training the mujahideen (fighters) in camps on the Syrian borders and also on the Paleostine side."

The Islamist

bully boy

leader was instrumental in developing Hizb ut-Tahrir in the United Kingdom before leaving the group and heading another Islamist organization, al-Muhajiroun, until its disbandment in 2004.

Posted by: Fred || 11/27/2012 00:00 || Comments || Link || [336065 views] Top|| File under: al-Qaeda
Who's in the News
27
[untagged]
6
Arab Spring
3
Govt of Iran
2
al-Qaeda in Arabia
2
Taliban
2
Govt of Syria
1
Boko Haram
1
al-Qaeda
1
Govt of Pakistan
1
Govt of Sudan
1
Hamas
1
Houthis
1
Islamic Jihad
1
al-Qaeda in North Africa
1
TTP
1
al-Qaeda in Pakistan
1
Ansar Dine
Bookmark
E-Mail Me
The Classics
The O Club
Rantburg Store
The Bloids
The Never-ending Story
Thugburg
Gulf War I
The Way We Were
Bio
Merry-Go-Blog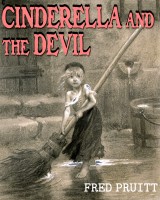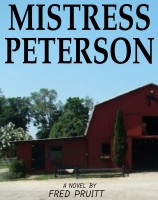 On Sale now!


A multi-volume chronology and reference guide set detailing three years of the Mexican Drug War between 2010 and 2012.

Rantburg.com and borderlandbeat.com correspondent and author Chris Covert presents his first non-fiction work detailing the drug and gang related violence in Mexico.

Chris gives us Mexican press dispatches of drug and gang war violence over three years, presented in a multi volume set intended to chronicle the death, violence and mayhem which has dominated Mexico for six years.
Click here for more information


Meet the Mods
In no particular order...


Steve White
Seafarious
tu3031
badanov
sherry
ryuge
GolfBravoUSMC
Bright Pebbles
trailing wife
Gloria
Fred
Besoeker
Glenmore
Frank G
3dc
Skidmark



Better than the average link...



Rantburg was assembled from recycled algorithms in the United States of America. No trees were destroyed in the production of this weblog. We did hurt some, though. Sorry.
44.197.101.251

Help keep the Burg running! Paypal: