Africa Horn
South Sudan to refine oil for domestic consumption
[The East African.Co.KE] As South Sudan continues negotiations with Sudan regarding the resumption of oil production and transit, the South Sudanese government says that it is developing its own industry and will start producing fuel for domestic consumption within the next eight months in order to avoid continued reliance on its neighbour.

South Sudan's Petroleum and Mining Minister Stephen Dhieu Dau said that as oil was due to start flowing again, one of the government's priorities was to establish the nation's infrastructure in order to process the commodity itself.

"Our aim is to ensure that some of the oil can be processed in the country to meet domestic needs and end the frequent shortages of diesel and petrol in our country," Mr Dau said.

South Sudan shut down production of oil in January after a dispute with neighbouring Sudan over oil transit fees.

Both countries agreed to resume oil production and trade on September 27 after former South African President Thabo Mbeki


...former president of South Africa, succeeding Nelson Mandela. He now pops up periodically as a mediator when something catches fire in Africa...


led the African Union


...a union consisting of 53 African states, most run by dictators of one flavor or another. The only all-African state not in the AU is Morocco. Established in 2002, the AU is the successor to the Organisation of African Unity (OAU), which was even less successful...


's mediation efforts in attempting to defuse a range of disagreements that almost led to full-blown war in April.

Oil sales contributed 98 per cent of South Sudan's revenue. But despite taking with it 75 per cent of Sudan's oil when it gained Independence from the rest of the country in 2011, South Sudan currently relies on Sudanese refineries and pipelines to process and transport its oil to the international market.

South Sudan's President Salva Kiir said last Monday at a meeting of state governors that oil production had not resumed this month as originally expected because of demands by Sudan that the country disarm the rebel Sudan People's Liberation Movement North.

Posted by: Fred || 12/02/2012 00:00 || Comments || Link || E-Mail|| [6479 views] Top|| File under: Govt of Sudan
Egypt's president sets date for constitution vote
[CBS News] Egypt's President Mohammed Morsi called Saturday for a referendum in two weeks on a contentious draft constitution, setting a date for another milestone in the country's transition to democracy. Widespread disputes over the charter and Morsi's recent seizure of near absolute power have marred the process and thrown the country into turmoil.

As has been the case in nearly two years since Hosni Mubarak


...The former President-for-Life of Egypt, dumped by popular demand in early 2011...


was ousted, what should have been a cause for national celebration turned into dueling protest between opponents and supporters of how the transition has been managed- largely divided along Islamist and secular lines.

More than 100,000 Morsi supporters organized by the

Moslem Brüderbund

and ultraconservative Salafi groups

erupted into the streets

of Cairo and other cities a day after a massive opposition demonstration against his recent decrees giving him immunity from judicial oversight and the charter that was rushed through an assembly packed with allies.

The presidency has been locked in a tug of war with the powerful judiciary and secular and Christian activists since Morsi granted himself far-reaching powers on Nov. 22 in a bid to pre-empt an expected decision by the Supreme Constitutional Court on Sunday to dissolve the constitutional panel, as it had done the Islamist-led parliament earlier this year.

Posted by: Fred || 12/02/2012 00:00 || Comments || Link || E-Mail|| [6477 views] Top|| File under: Arab Spring
Bakkar and Salafists skip Egypt national anthem before Morsi speech
[Al Ahram] A number os Salafist members of the Constituent Assembly, led by former MP Nadder Bakkar, the spokesperson of Nour Party, skipped the opening of the playing of the national anthem at the start of president Morsi's meeting with assembly members at the Conference Call on Saturday night, reported Ahram Online Arabic news website.

A number of Salafist members of the dissolved People's Assembly have refused to stand to the anthem on a number of occasions in assembly sessions before its dissolution in June 2012 citing their rejection to abide by anything except religious edicts.

The president called in his meeting with the Islamist-led assembly for a referendum on a draft constitution which is rejected by non-Islamist forces.

Posted by: Fred || 12/02/2012 00:00 || Comments || Link || E-Mail|| [6470 views] Top|| File under: Arab Spring
Arabia
Saudi Arabia: Killing Diplomat Will Never Affect Links With Yemen
... though it will have a profound effect on the diplomat...




Only momentarily, so that's all right. A pity he'll miss out on Paradise, though.

[Yemen Post] Soddy Arabia


...a kingdom taking up the bulk of the Arabian peninsula. Its primary economic activity involves exporting oil and soaking Islamic rubes on the annual hajj pilgrimage. The country supports a large number of princes in whatcha might call princely splendor. When the oil runs out the rest of the world is going to kick sand in their national face...


said on Wednesday the

liquidation

of its military diplomat in Yemen will never affect the bilateral relations between the two neighbors, Yemeni state media reported quoting Saudi interior minister Mohammad bin Nayef.

"The heinous crime of killing our diplomat and his Yemeni aide will rather strengthen the bilateral cooperation between the Saudi kingdom and Yemen to mobilize all efforts to eradicate terrorism," Nayef said during a telephone conversation with President Abdrabu Mansour Hadi.
President Hadi called Nayef and assured him that orders have been given to the military committee to hunt the killers of the Saudi diplomat Khalid Shbeikan Al-Anzi and his Yemeni aide Jalal Shaiban.

Hadi also offered sympathies to the Saudi kingdom and vowed the Yemeni authorities will do their best to bring the killers to justice. Gunmen fired at the two killing them immediately in south of the capital Sanaa at noon and

bravely ran away

.

The state-run Septemebr 26 website reported quoting a security source that the car, which was used by the unknown

gunnies

to kill the two, was stolen on September 18, 2012 in Yemen's western port city of Hodeida.

Posted by: Fred || 12/02/2012 00:00 || Comments || Link || E-Mail|| [6471 views] Top|| File under: al-Qaeda in Arabia
Bangladesh
Part ways with Jamaat, PM asks BNP
[Bangla Daily Star] Issuing a note of warning, Prime Minister Sheikh Hasina

...Bangla dynastic politician and current Prime Minister of Bangladesh. She has been the President of the Bangla Awami League since 1981. She is the eldest of five children of Sheikh Mujibur Rahman, the founding father of Bangladesh. Her party defeated the BNP-led Four-Party Alliance in the 2008 parliamentary elections. She has once before held the office, from 1996 to 2001, when she was defeated in a landslide...
yesterday asked the opposition BNP to sever ties with the Jamaat-e-Islami
...The Islamic Society, founded in 1941 in Lahore by Maulana Sayyid Abul Ala Maududi, aka The Great Apostosizer. The Jamaat opposed the independence of Bangladesh but has operated an independent branch there since 1975. It maintains close ties with international Mohammedan groups such as the Moslem Brotherhood. the Taliban, and al-Qaeda. The Jamaat's objectives are the establishment of a pure Islamic state, governed by Sharia law. It is distinguished by its xenophobia, and its opposition to Westernization, capitalism, socialism, secularism, and liberalist social mores...
; otherwise it would have to face the consequences of its "efforts to save war criminals".

"Read the minds of people ... discard the war criminals," she told a public rally at Moulvibazar Govt High School ground during her daylong visit to the south-eastern district.

The premier also warned BNP Chairperson
Khaleda Zia
Three-term PM of Bangla, widow of deceased dictator Ziaur Rahman, head of the Bangla Nationalist Party, an apparent magnet for corruption ...
of legal action on corruption and nepotism charges.

Hasina again blasted the BNP for launching anti-government campaigns in the month of December, coinciding with the victory anniversary celebrations. "Don't try to protect them [those undergoing trial for crimes against humanity in 1971] as people of independent Bangladesh won't accept it," she said.

Chaired by Chief Whip and Moulvibazar District Awami League President Abdus Shahid, the rally was also addressed by AL General Secretary Syed Ashraful Islam, minister without portfolio Suranjit Sengupta, Sylhet Mayor Badruddin Ahmed Kamran and MPs from the Sylhet Division.

Referring to the opposition leader's claim that her two sons had been living an honest life, Hasina said the money which was earlier siphoned off by Khaleda's younger son was brought back to the country just two days after she had claimed so.

"Now, her [Khaleda's] elder son is leading a luxurious life in London. Could I ask about the source of his money? How could an honest man lead such a luxurious life abroad?" asked Hasina.

Posted by: Fred || 12/02/2012 00:00 || Comments || Link || E-Mail|| [6464 views] Top|| File under: Jamaat-e-Islami
China-Japan-Koreas
US calls North Korea plans for new long-range rocket launch 'highly provocative'
[FOXNEWS]
North Korea announced Saturday that it would attempt to launch a long-range rocket in mid-December, a defiant move just eight months after a failed April bid was widely condemned as a violation of a United Nations


...When talk is your weapon it's hard to make yourself heard over the artillery...


ban against developing its nuclear and missile programs.

Following North Korea's announcement, the U.S. State Department echoed a similar statement it made in April calling the attempt "highly provocative."


"We're so ex-SIGH-ted!"


"A North Korean 'satellite' launch would be a highly provocative act that threatens peace and security in the region," Victoria Nuland, a State Department

front man

said in a statement.

"Any North Korean launch using ballistic missile technology is in direct violation of U.N. Security Council Resolutions (UNSCRs) 1718 and 1874."

"The UN Security Council Presidential Statement adopted unanimously on April 16, 2012 strongly condemned North Korea's April 13 launch and expressed its determination to take action accordingly in the event of a further launch. We call on North Korea to comply fully with its obligations under all relevant UNSCRs," the statement said.

The launch, set for Dec. 10 to 22, is likely to heighten already strained tensions with Washington and Seoul as the United States prepares for Barack Obama
My friends, we live in the greatest nation in the history of the world. I hope you'll join with me as we try to change it...
's second term as U.S. president and South Korea holds its own presidential election on Dec. 19.

"Devoting scarce resources to the development of nuclear weapons and long-range missiles will only further isolate and impoverish North Korea. The path to security for North Korea lies in investing in its people and abiding by its commitments and international obligations," the State Department statement read.
Posted by: Fred || 12/02/2012 00:00 || Comments || Link || E-Mail|| [6522 views] Top|| File under: Commies
U.S. Officials Made Secret Visit to Pyongyang in August
U.S. intelligence and security officials flew to Pyongyang in August and stayed there for two days, it emerged Thursday.

A U.S. military aircraft carrying CIA and National Security Council officials entered North Korean airspace along the West Sea route from Guam at 10:03 a.m. on Aug. 17 and returned to South Korean airspace on the same route at 10:17 a.m. on Aug. 19, two days later, according to South Korean government officials.

They included Daniel Russel, the White House senior director for Asian affairs, and Sydney Seiler, a former CIA officer and Korea policy chief at the NSC, pundits believe.

A diplomatic source in Seoul said apparently President Barack Obama, who was then bidding for a second term in office, secretly sent the officials to North Korea to minimize disruptions to the U.S. presidential election. Although foreign policy issues rarely sway voters, there was talk at the time that North Korea could be preparing another nuclear or missile test, which Republican challenger Mitt Romney could have seized on to portray Obama as soft on America's enemies.


Couldn't have that, now could we...

Now the U.S. election is over, North Korea appears to have made swift progress in preparations for another rocket launch. Pundits speculate that the deal reached in Pyongyang was that it would wait until Obama was safely re-elected. This could explain why there has been no strong condemnation of the North's preparations from Washington.

But others guess that Washington simply wanted to open a communication channel with North Korea amid icy inter-Korean ties.


Like we don't know how to pick up a phone...
Posted by: Steve White || 12/02/2012 00:00 || Comments || Link || E-Mail|| [6516 views] Top|| File under:
Jianguo's Visit to N.Korea Fuels Speculation
North Korea watchers were reduced to feverish speculation as the customary news blackout blanketed a visit from a high-ranking Chinese apparatchik to Pyongyang. Li Jianguo, a vice chairman of National People's Congress of China, arrived in the North on Thursday.

In an attempt to gauge how close the two allies really are, South Korean officials focused on whether young North Korean leader Kim Jong-un will be invited to China.

One official here said there is "a chance" that Li will invite Kim to China on behalf of new Chinese leader Xi Jinping. It is not known whether Li will meet Kim, but if he does he will be the first senior Chinese official to do so since Xi took helm.

The visit comes amid signs that North Korea is preparing to launch a space rocket, which is widely seen as a cover for testing long-range missile technology.

Originally China said it was sending Liu Qibao, the head of the Publicity Department of the Chinese Communist Party, but it instead dispatched Li, a higher-level official.
Posted by: Steve White || 12/02/2012 00:00 || Comments || Link || E-Mail|| [6509 views] Top|| File under:
Home Front: WoT
Hillary: Israel Lacks 'Empathy,' 'Generosity' Toward Palestinians
Here's what she said:

So, look, I'm not making excuses for the missed opportunities of the Israelis, or the lack of generosity, the lack of empathy that I think goes hand-in-hand with the suspicion. So, yes, there is more that the Israelis need to do to really demonstrate that they do understand the pain of an oppressed people in their minds, and they want to figure out, within the bounds of security and a Jewish democratic state, what can be accomplished.
Posted by: trailing wife || 12/02/2012 10:49 || Comments || Link || E-Mail|| [6469 views] Top|| File under:
US official signals end to war against al Qaeda
[Dawn] The United States must prepare for a time when it no longer is at war with al Qaeda and when sweeping legal powers ushered in after the September 11, 2001 attacks come to an end, the Pentagon's top lawyer said.

The address by Pentagon general counsel Jeh Johnson marked the first time a senior US official publicly raised the possibility of an end to the so-called "war on terror," launched by former president George W. Bush in the aftermath of the 9/11 attacks on New York and Washington.

With the US military campaign against al Qaeda now entering its 12th year, "we must also ask ourselves: how will this conflict end?" Johnson said Thursday in remarks delivered at the Oxford Union in

Britannia

.

The terror network, which is under steady pressure, eventually will become so weak that it would no longer will make sense to maintain a legal framework for all-out war, Johnson said, according to a text released by the Pentagon.

"I do believe that on the present course, there will come a tipping point -- a tipping point at which so many of the leaders and operatives of al Qaeda and its affiliates have been killed or captured, and the group is no longer able to attempt or launch a strategic attack against the United States, such that al Qaeda as we know it, the organization that our Congress authorized the military to pursue in 2001, has been effectively destroyed," he said.

It would then fall to law enforcement and intelligence agencies to go after al Qaeda's remnants, said Johnson, a long-time political ally of President Barack Obama
They get bitter, they cling to guns or religion or antipathy to people who aren't like them...
"At that point, we must be able to say to ourselves that our efforts should no longer be considered an 'armed conflict' against al Qaeda and its associated forces," he said.

Instead, the government would pursue "a counterterrorism effort against individuals who are the scattered remnants of al Qaeda, or are parts of groups unaffiliated with al Qaeda, for which the law enforcement and intelligence resources of our government are principally responsible, in cooperation with the international community -- with our military assets available in reserve to address continuing and imminent terrorist threats."

Posted by: Fred || 12/02/2012 00:00 || Comments || Link || E-Mail|| [6513 views] Top|| File under: al-Qaeda
India-Pakistan
Transfer of Sufi Mohammad case: Court turns down KP govt's request
[Dawn] The Beautiful Downtown Peshawar


...capital of Khyber Pakhtunkhwa (formerly known as the North-West Frontier Province), administrative and economic hub for the Federally Administered Tribal Areas of Pakistan. Peshawar is situated near the eastern end of the Khyber Pass, convenient to the Pak-Afghan border. Peshawar has evolved into one of Pakistan's most ethnically and linguistically diverse cities, which means lots of gunfire.


High Court on Friday dismissed a provincial government petition for the transfer of the trial of a terrorism case against Tehrik Nifaz-e-Shariah Mohammadi chief Maulana Sufi Mohammad to Peshawar from Lower Dir.

The government had sought the case's transfer citing Sufi Mohammad's poor health and the delicate security situation as reasons.

Chief Justice Dost Mohammad Khan observed that if Sufi Mohammad had been facing problems during his travel from Peshawar, where he had been imprisoned, to Lower Dir, then he should himself contact the court for the transfer of his case.

The case in which Maulana Sufi is facing trial before an anti-terrorism court in Dir was registered on Feb 12, 2009, under sections 7 and 11-F3 of Anti-Terrorism Act.

The local police had charged him with soliciting support for his defunct organization, arranging its meetings, and criticising and instigating the people against the Constitution and institutions of Pakistain.

Deputy Advocate General Rafiq Khan appeared for the government and said Sufi Mohammad wad enjugged
Drop the gat, Rocky, or you're a dead 'un!
at Peshawar Central Prison, where a judge of the Anti-Terrorism Court, Swat, had been trying him in several cases.

He said Maulana Sufi was an old man and had been facing urination problem and therefore, police had been facing difficulties in transporting him to Lower Dir and bringing him back.

Mr Rafiq said the government had several security concerns regarding Sufi Mohammad and it would be appropriate that he should not be moved out of the prison.

The chief justice observed that if Maulana Sufi was facing health problems, then he should have filed the petition for the transfer of the case instead of the state.

Posted by: Fred || 12/02/2012 00:00 || Comments || Link || E-Mail|| [6468 views] Top|| File under: TNSM
Iraq
PM Warns of 'Ethnic Conflict' in Iraq
[An Nahar] Prime Minister
Nouri al-Maliki


... Prime Minister of Iraq and the secretary-general of the Islamic Dawa Party....


on Saturday warned of the danger of "ethnic conflict" in Iraq, after negotiations aimed at easing Arab-Kurd tensions in the country's north stalled this week.

"If conflict erupts, it would be unfortunate and painful, and it will be an ethnic conflict" that is "not in the interest of Kurds nor Arabs nor Turkmen," Maliki told a news conference in Storied Baghdad


...located along the Tigris River, founded in the 8th century, home of the Abbasid Caliphate...



Talks between federal and Kurdish security officials aimed at easing high tensions between the two sides in northern Iraq broke down over Storied Baghdad's refusal to scrap the Tigris Operations Command, the autonomous Kurdistan region's government said in a statement on Friday.

The establishment of the federal Tigris Operations Command, which covers disputed territory in northern Iraq, has drawn an angry response from Kurdish leaders who want to incorporate much of the area into their region.

Maliki also defended federal troop movements in the north, saying it is the army's right "to be in any part of Iraq."

And he ruled out the redeployment of U.S. forces to help ease the tensions, saying it is "the responsibility of the Iraqi government and the (Kurdistan) region to work to end their problems without the assistance of a third party."
Posted by: Fred || 12/02/2012 00:00 || Comments || Link || E-Mail|| [6513 views] Top|| File under: Govt of Iraq
Flow of Arms to Syria Through Iraq Persists, to U.S. Dismay
The American effort to stem the flow of Iranian arms to Syria has faltered because of Iraq's reluctance to inspect aircraft carrying the weapons through its airspace, American officials say.

The air corridor over Iraq has emerged as a main supply route for weapons, including rockets, antitank missiles, rocket-propelled grenade and mortars. American efforts to persuade the Iraqis to randomly inspect the flights have been largely unsuccessful.

Iraqi officials insist that they oppose the ferrying of arms through Iraq's airspace. They also cite claims by Iran that it is merely delivering humanitarian aid,


...for the widows and orphans...

and they call the American charges unfounded.

But one former Iraqi official, who asked not to be identified because he fears retaliation by the Iraqi government, said that some officials in Baghdad had been doing the bare minimum to placate the United States and were in fact sympathetic to the Iranian efforts in Syria.
Posted by: Anguper Hupomosing9418 || 12/02/2012 00:00 || Comments || Link || E-Mail|| [6482 views] Top|| File under:
Abbas Heads Home to Hero's Welcome after U.N. Vote
[An Nahar] Palestinian president Mahmoud Abbas is due home from New York to a hero's welcome on Sunday, after the United Nations voted to recognize Palestine as a non-member state.

The main official event will be a celebratory rally and a speech by Abbas at his Ramallah headquarters, starting at midday (10:00 GMT).

He landed in Amman on Saturday and is scheduled to spend the night in Jordan, returning to the Israeli-occupied West Bank on Sunday morning.

Posted by: Fred || 12/02/2012 00:00 || Comments || Link || E-Mail|| [6475 views] Top|| File under: Palestinian Authority
Syria-Lebanon-Iran
Syria reports Internet service has been restored in Damascus
[Fox News] Syrian authorities on Saturday restored Internet and telephone services in Damascus


...The capital of Iran's Syrian satrapy...


following a two-day, nationwide communications blackout that came during some of the worst fighting to hit the capital since July.

The state-run SANA news agency said technical teams brought the services back online Saturday. It wasn't immediately clear whether service to the rest of the country was being restored, but a

Britannia

-based activist group, the Syrian Observatory for Human Rights, said it was receiving dispatches from Damascus, the central cities of Homs and Hama, the northern city of Aleppo


...For centuries, Aleppo was Greater Syria's largest city and the Ottoman Empire's third, after Constantinople and Cairo. Although relatively close to Damascus in distance, Aleppans regard Damascenes as country cousins...


and areas along the coast.

An

News Agency that Dare Not be Named

news hound

in Damascus confirmed that Internet access had resumed.

The communications blackout began Thursday, raising fears of a burst of fighting outside the public eye. The government and rebels have blamed each other for cutting the lines.
Posted by: Fred || 12/02/2012 00:00 || Comments || Link || E-Mail|| [6471 views] Top|| File under: Govt of Syria
Asir to Hold Rally on Sunday as Charbel Warns against Appearance of Any Gunmen in Sidon
[An Nahar] Salafist

holy man

Sheikh Ahmed al-Asir is scheduled to stage a rally in the southern city of Sidon on Sunday, reported Ad Diyar newspaper on Saturday.

It said that the protest will be held to commemorate those killed during the recent unrest in the city.

Interior Minister Marwan Charbel warned to Ad Diyar the demonstrators against blocking the highway leading to southern

Leb

.

He also warned against the appearance of

gunnies

on the streets of the city.

"A peaceful demonstration does not lead to any blocking of roads or the deployment of

gunnies

," he explained.

The army and security forces will deploy heavily in the city to prevent any unrest, he stressed.

"Anyone brandishing arms will be placed in long-term storage
Youse'll never take me alive coppers!... [BANG!]... Ow!... I quit!
and we will not allow anyone to tamper with civil peace," declared Charbel.

A clash broke out on Sunday between Asir and Hizbullah supporters in November.

Two of Asir's companions and an Egyptian national died in the unrest that was a product of sectarian tensions in Sidon.

The Army Command had previously warned that its troops will deal "firmly and forcefully with any

gunnies

who appear on the streets regardless of their affiliation."

Posted by: Fred || 12/02/2012 00:00 || Comments || Link || E-Mail|| [6474 views] Top|| File under: Salafists
Iran's cyber police commander sacked over blogger's death
Iranian National Police Chief Esmaeil Ahmadi-Moqaddam has fired cyber police (the Fata) Chief Saeid Shokrian for his negligence over the death of Sattar Beheshti, an Iranian blogger who recently died in custody, and failure to meet obligations in this regard, the Mehr News Agency reported on Saturday.

On Tuesday, Ahmadi-Moqaddam argued that investigations are being carried out by the judicial office. 'Why was this person transferred from Evin Prison (in Tehran) during holidays and detained during holidays and this can be regarded as a kind of negligence?" he said.

The Iranian parliament established a committee on November 11 to investigate Beheshti's death.

Ahmadi-Moqaddam added that another act of negligence can be that he was prescribed sedative drugs by the prison's health center and when he was handed over to Iran's Cyber Police, he was not allowed to take them because the necessary prescription and the permit to take them were not available at the time.

He also stated that another act of negligence can be that he was kept at an administrative section and if he had been held at the detention center, monitoring cameras would have recorded the incidents there.
Posted by: Steve White || 12/02/2012 00:00 || Comments || Link || E-Mail|| [6491 views] Top|| File under:
Who's in the News
26
[untagged]
4
al-Qaeda in Arabia
3
al-Shabaab
3
Arab Spring
2
Pirates
2
al-Qaeda
2
al-Qaeda in Pakistan
2
Govt of Syria
1
TNSM
1
TTP
1
Commies
1
Govt of Iraq
1
Govt of Pakistan
1
Govt of Sudan
1
Jamaat-e-Islami
1
Palestinian Authority
1
Salafists
Bookmark
E-Mail Me
The Classics
The O Club
Rantburg Store
The Bloids
The Never-ending Story
Thugburg
Gulf War I
The Way We Were
Bio
Merry-Go-Blog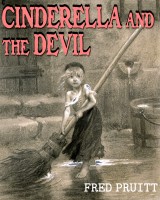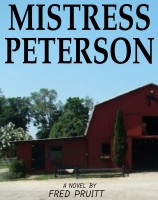 On Sale now!


A multi-volume chronology and reference guide set detailing three years of the Mexican Drug War between 2010 and 2012.

Rantburg.com and borderlandbeat.com correspondent and author Chris Covert presents his first non-fiction work detailing the drug and gang related violence in Mexico.

Chris gives us Mexican press dispatches of drug and gang war violence over three years, presented in a multi volume set intended to chronicle the death, violence and mayhem which has dominated Mexico for six years.
Click here for more information


Meet the Mods
In no particular order...


Steve White
Seafarious
Pappy
lotp
Scooter McGruder
john frum
tu3031
badanov
sherry
ryuge
GolfBravoUSMC
Bright Pebbles
trailing wife
Gloria
Fred
Besoeker
Glenmore
Frank G
3dc
Skidmark
Alaska Paul



Better than the average link...



Rantburg was assembled from recycled algorithms in the United States of America. No trees were destroyed in the production of this weblog. We did hurt some, though. Sorry.
3.234.210.25

Help keep the Burg running! Paypal: