Afghanistan
Illiteracy Will Not Hold Afghan Forces Back: Seddiqi
[Tolo News] The Afghan Ministry of Interior (MOI) Thursday dismissed the remarks of a US official that rampant illiteracy among the ranks of the Afghan army was proving a "huge challenge" to training, saying it will not undermine the strategy ahead.

"Illiteracy cannot put obstacles in the way of the withdrawal and transition process," MOI

front man

Sediq Seddiqi said.

US Deputy Secretary of Defence Ashton Carter said in an interview with Bloomberg this week that Washington will push ahead with plans to provide the Afghan armed forces with more weapon artillery and armored vehicles to enhance its capabilities, but noted illiteracy is holding the army back in other ways.

Illiteracy among Afghans "is a huge challenge and one that we have confronted for five or six years," Carter said. Training Afghan troops for military roles requires "basic literacy training - training people to count and write basic sentences," he said.

Providing more details on different types of artillery to be delivered to Afghanistan, the Pentagon deputy pointed out the effectiveness of mortars and airforce aids.

"Mortars will help Afghan troops to do their own indirect fires as the US scales back air support, he said, adding that Afghans were familiar with the weapon from the Soviet period.

The Pentagon is also working "through acquisition issues" in order to provide Afghanistan with a light-attack plane, Carter said.

US officials have previously said that most of the staff within the Afghan National Security Forces (ANSF) are illiterate and that it has caused great challenges in training them for independent operations.

Posted by: Fred || 02/01/2013 00:00 || Comments || Link || E-Mail|| [10798 views] Top|| File under:
Africa North
UN Voices Outrage Over Reported Tahrir Square Rapes
Human rights officials call for action after 25 women said sexually assaulted during recent rallies in Cairo

UN officials on Thursday deplored reports that 25 women were sexually assaulted during recent protests in Cairo's Tahrir Square and demanded that Egyptian authorities take steps to bring the perpetrators to justice.

Michelle Bachelet, the executive director of the UN Entity for Gender Equality and the Empowerment of Women, said her agency "is deeply disturbed by the gravity of recent attacks against women, including the reports of sexual assault, many of which occurred in the same Tahrir Square in which women rallied to contribute to a better future for their country."

The Office of the High Commissioner for Human Rights said about 25 women were reportedly sexually assaulted in Tahrir Square in demonstrations in recent days, in some cases with extraordinary violence.

Tahrir Square, the center of the 2011 uprising, has been the scene of a number of assaults against women -- both protesters and journalists -- in the aftermath of the revolution. In October, a correspondent for

La Belle France

24 TV was "savagely attacked" near Tahrir after being seized by a crowd, the network said.

Complaints about the problem, which has long been a feature of Egypt's society, gained prominence during the 2011 popular uprising that unseated Mubarak. Women activists and

news hound

s told of severe assaults by men in Tahrir Square, the focus of the mass protests.
Posted by: trailing wife || 02/01/2013 00:00 || Comments || Link || E-Mail|| [10795 views] Top|| File under: Arab Spring
Niger ready to host US drones for Mali surveillance
[Daily Nation (Kenya)] Niger said Wednesday it was ready to host a base for US drones monitoring movements by Al-Qaeda-linked groups currently based in northern Mali.

"If Niger has an opportunity to receive support in the shape of aircraft or drones to monitor suspicious movements from Mali, we will not turn our nose up at it," Defence Minister Karidjo Mahamadou told AFP.

He added however that he was not aware of any formal deal allowing the deployment of US drones on Niger's soil.

A US official said Monday that the Pentagon was planning to station drones in the region -- most likely in Niger -- to bolster surveillance of Al Qaeda in the Islamic Maghreb (AQIM) and its allies.

Washington has expressed fears that AQIM, one of the groups that seized control of northern Mali 10 months ago, was expanding its ambit in the region and turning into a global security threat.

Posted by: Fred || 02/01/2013 00:00 || Comments || Link || E-Mail|| [10795 views] Top|| File under: al-Qaeda in North Africa
Islamists 'disqualified' from talks, Mali's president says
[FRANCE24] Mali's interim President Dioncounda Traoré ruled out talks with the al Qaeda-linked Islamist groups who seized control of the country's north for nine months, saying they were "not eligible for dialogue" in an interview with Stéphanie Braquehais, the RFI-France 24 correspondent in the Ethiopian capital of Addis Ababa.

Traoré said he would be willing to meet with the region's Tuareg rebels, however.

Ansar Dine 'disqualified'

"It is obvious that Ansar Dine is now disqualified...whatever clothes they are wearing," Traoré said. "The only group with which we can imagine potentially successful negotiations is the MNLA [Liberation Army of Azawad, a Tuareg rebel group] --on the condition that they give up all territorial demands and agree to definitively re-integrate into Mali. We seek solutions in democracy, de-centralisation, and development" between Mali's government and "legitimate representatives" from the north on Wednesday.

For nearly ten months, northern Mali was controlled by a motley mix of rebels groups -- including al Qaeda-linked jihadist groups such as Ansar Dine [Defenders of the Faith].

The fall of northern Mali into rebel hands was sparked by the MNLA's declaration of independence from the rest of Mali last year. But the Tuareg rebel group then lost control of vast tracts of the region to militant Islamist fighters.

During a lightening offensive, which began January 11, French troops, backed by Malian soldiers and a multinational West African force, met little or no resistance as they advanced over a vast desert territory the size of France.

The French troops entered Mali's remote northern city of Kidal--the last stronghold of Islamist rebels--late Tuesday after an intervention that saw the French-Malian contingent regain control of the cities of Gao and Timbuktu in less than 48 hours.

Along with Gao and Timbuktu, Kidal was under the control of Islamists militants. While they held regional power, the rebels enforced a harsh interpretation of Sharia law and destroyed ancient mausoleums they considered heretical.

Malian army ensuring 'no ethnic warfare'

Meanwhile,


...back at the shouting match, a new, even louder, voice was to be heard...


US State Department spokeswoman Victoria Nuland on Wednesday repeated Washington's call for Malians "to refrain from retaliating against Tuaregs or other ethnic minorities."

Reporting from Timbuktu a day after the historic city was liberated, FRANCE 24's Matthieu Mabin said hundreds of people attacked and looted shops belonging to the Tuareg and other lighter skinned ethnic groups -- commonly called "Arabs" -- in Mali.

Earlier this week, FRANCE 24's Mehdi Chebil documented a case of Malian soldiers targeting an elderly man mistakenly assumed to have Islamist links in the central Malian city of Diabaly.

In his interview with RFI-France24, Traoré insisted that the Malian army was ensuring that such "ethnic warfare" would not occur, adding that "in Mali, this type of problem does not really exist".

"The [Malian] army has been there to tell the people not to pillage and not to generalise [when it comes to other ethnic groups]," Traoré said. "They are there for a clear cause: to reclaim our territory and to make sure our country finds peace and a normal constitutional life again."

Posted by: Fred || 02/01/2013 00:00 || Comments || Link || E-Mail|| [10795 views] Top|| File under: Ansar Dine
UN speeds up peacekeeping force plan for Mali
[Daily Nation (Kenya)] The United Nations is speeding up planning for a peacekeeping force in Mali as French and Malian troops steamroller into territory seized by Islamists, diplomats and officials said Wednesday.

The UN Security Council could start talks within days on moves that would probably incorporate African troops now gathering in Mali into a formal blue helmet force, diplomats said.

"There is increasing talk now of maybe moving straight to a UN peacekeeping operation. And that is one of the options the council will be looking at in the next few days," said one senior western diplomat.

UN officials said that planning for a peacekeeping force started months ago, before France intervened on January 11 to halt an Islamist advance on the Mali capital, and is now at an "advanced" stage.

After halting the advance by al-Qaeda linked groups, French troops on Wednesday entered Kidal, the last Islamist bastion in norther Mali, as part of a counter-offensive which has seen Islamist fighters disappear into the desert.

The success of the French campaign means "it might be possible to move faster than originally thought to a full UN peacekeeping operation," the western diplomat added.

Other Security Council diplomats confirmed that talks on the next move in Mali could start soon. US ambassador Susan Rice has proposed several times in council talks in recent weeks that a peacekeeping force must be considered, diplomats said.

Posted by: Fred || 02/01/2013 00:00 || Comments || Link || E-Mail|| [10799 views] Top|| File under: al-Qaeda in North Africa
Britain
'A priceless heritage destroyed by Islamic barbarians'
Atheist Richard Dawkins has outraged Muslims after describing looters who destroyed manuscripts in Mali as 'Islamic barbarians'.

The 71-year-old author of The God Delusion was referring to the severe damage caused by Islamist extremists to a sacred library in Timbuktu but his remarks were seen as insulting to all Muslims.

Oxford University academic Professor Dawkins told his 600,000 Twitter followers on Tuesday: 'Like Alexandria, like Bamiyan, Timbuktu's priceless manuscript heritage destroyed by Islamic barbarians.'

But his comments were criticised, with some followers claiming he was unjustly attacking Islam and others saying he should be considering vandalism committed by Christians, reported the Daily Telegraph.

Muslim Twitter user 'Shawa5i Al Nasseri' from the United Arab Emirates said: 'You call us barbarians, truly no respect', before later adding: 'How do you explain this "destroyed by Islamic barbarians?"'

Professor Dawkins responded to the comments by saying: 'You mean you were one of those who burned the books in Timbuktu? No? I thought not. So I wasn't calling you a barbarian was I.'

He also said to all of his followers: 'I was calling Islamic BARBARIANS barbarians', adding: 'By "Islamic barbarians" I mean those Muslims who are also barbarians. I do not of course mean all Muslims.'


Posted by: tipper || 02/01/2013 06:25 || Comments || Link || E-Mail|| [10800 views] Top|| File under:
Caribbean-Latin America
First Gendarmaria Nacional forces deploy to western Chihuahua

For a map, click here. For a map of Chihuahua state, click here

By Chris Covert
Rantburg.com

A new security operation set to begin in 30 days in western Chihuahua will include elements of the new Gendarmaria Nacional police, according to Mexican news accounts.

According to a news story posted on the website of El Mexicano news daily, Chihuahua governor Cesar Duarte Jacquez announced Thursday that a large security operation would begin in the sierras of western Chihuahua state centered around Guachochi municipality.

According to the account, the security operation would include federal, state and local security forces, including the new Gendarmaria Nacional. The Gendarmaria Nacional is the centerpiece of Mexico's latest security strategy. The new operation was discussed during what was termed in the article as a security roundtable attended by several northern Mexico state governors and federal security officials.

The announcement, made by Governor Durate in Guachochi municipality, probably refers to the security meeting held last Saturday in a Chihuahua, Chihuahua airport hangar. That meeting was attended by Procuraduria General la Republica (PGR) or attorney general, Jesus Murillo Karam, Secretaria de Defensa Nacional (SEDENA) General Cepeda Salvador Cienfuegos, Secretaria de Marina (SEMAR) Admiral Vidal Francisco Soberon Sanz, undersecretary of the interior for Security Manuel Mondragon y Kalb, as well as the governors of Sinaloa, Baja California, Baja California Sur and Sonora states.

What was specifically discussed in that meeting was not disclosed to the press, although the governors in attendance were placed on notice that things have changed with the newly elected government of President Enrique Pena Nieto.

According to a separate news report which appeared on the website of Sin Embargo news, part of the operation will include conducting checkpoints at specific locations in the region, which is already established practice in some Mexican Army commands.

The area around Guachochi municipality is included in the command of the Mexican 42nd Military Zone, which maintains at least one infantry company sized base in the region.

It should be noted that last May, during the Choix, Sinaloa shootouts, it was reported by Mexican news agencies that drug gang shooters from Sinaloa had exfiltrated from Choix municipality into western Chihuahua to escape Mexican Army and naval infantry counter operations in the area. By this writer's count, a total of 56 individuals were killed in May in northern Sinaloa state that month, making it one of the bloodiest battles in Mexican Drug War history.

The sierras of western Chihuahua are also known as the Tarahumara Sierras, the home of the Tarahumara Indians. The area suffered greatly in the drought which gripped the region a year ago and sparked a nationwide relief effort. The Taramhumara Indians are subsistence farmers.

A few areas in the Tarahumara region also aid drug cartels in growing drugs, sometimes by force, and are often treated like serfs by local drug gangs.

During the relief efforts last year, news reports from the area leaked out that local government officials had withheld aid from residents to obtain promises of votes.

According to a separate El Mexicano news account last November, some local private aid agencies were robbed of millions of pesos by local criminal gangs. Eight robberies took place in Chinipas, Guachochi, Temoris and Palmillo and Parral.

President Pena's big social initiative, La Cruzada Contra la Hambre, or Crusade against Hunger will likely use local and state government agencies to distribute aid to the region. Chihuahua state is facing midterm elections for local deputies in July, and those elections could be a a factor in this new security operation.

The El Mexicano report failed to state in specific detail how the new Gendarmaria Nacional would be used except to gather intelligence on criminal activities in the area.

Chris Covert writes Mexican Drug War and national political news for Rantburg.com
Posted by: badanov || 02/01/2013 00:00 || Comments || Link || E-Mail|| [10798 views] Top|| File under:
China-Japan-Koreas
South Korea Warns Pyongyang Against Nuclear Test
[An Nahar] South Korean President Lee Myung-Bak held an emergency security meeting Thursday that warned
North Korea of "serious consequences" if it went through with an expected nuclear test.


What kind of serious consequences?

Yup, it's silly for the ROK to make threats. They should go on about their business, very quietly, building rockets -- to put satellites in orbit, which they proved this week they can do -- and building fast breeder reactors -- which they have to supply uranium for their nuclear electricity industry. Let their quiet actions inform the Norks just who has the ability to go nuclear and deliver...

The meeting at the presidential Blue House included the defense minister, National Intelligence Service chief and the national security adviser.

A statement issued afterward said Lee had insisted on a strengthened defense posture, given Pyongyang's apparent desire to take advantage of the ongoing leadership transition in the South.

Lee will be formally replaced as president by the newly elected Park Geun-Hye on February 25.

"The government urges North Korea to immediately stop all provocative statements and actions and abide by international obligations including U.N. Security Council resolutions," the statement said.

"If the North miscalculates and commits a provocative act again, it would face various serious consequences", it added.

North Korea has threatened to carry out its third nuclear test in response to U.N. sanctions imposed on Pyongyang for its long-range rocket launch in December.

It has also warned of "physical counter-measures" against the South if Seoul "directly participates" in the U.N. sanctions.

North Korea said its rocket launch was a scientific mission aimed at placing a satellite in orbit, but most of the world saw it as a disguised ballistic missile test. South Korea staged a satellite launch on Wednesday.

Posted by: Fred || 02/01/2013 00:00 || Comments || Link || E-Mail|| [10798 views] Top|| File under: Commies
N.Korea Imposes Martial Law Ahead of Nuclear Test
(RIA Novosti) -
North Korean leader Kim Jong-un has issued a secret order to put the country under martial law in preparation for a third nuclear test in its history, a South Korean newspaper reported on Thursday.


How could that possibly differ from everyday North Korean totalitarian rule?

Kim Jong-un convened an emergency meeting with top defense and security officials last Saturday and supposedly said: "The country will be under martial law starting from midnight on January 29, and all the frontline and central units should be ready for a war," Korean Joongang Daily reported, citing an unidentified source.

The paper also speculated that the new nuclear test could be held either on February 16, the birthday of former leader Kim Jong-il, or February 25, the inauguration day of South Korean President-elect Park Geun-hye.

North Korea vowed on January 23 to strengthen its military capabilities and step up its controversial nuclear program shortly after the UN Security Council imposed new sanctions on the country over the December rocket launch.

Pyongyang also pledged to end any efforts at denuclearizing the Korean Peninsula and to withdraw from six-party talks.

Satellite images have shown that the reclusive communist regime has been digging a new underground tunnel at the Punggye-ri nuclear test site in the country's northeast, where it conducted two previous nuclear tests, first in 2006 and then in 2009.
Posted by: Fred || 02/01/2013 00:00 || Comments || Link || E-Mail|| [10797 views] Top|| File under: Commies
Home Front: WoT
Congressional Report On Terrorism Finds Islamist Ideology is Motivator
The path from believing in radical Islamist political ideology to plotting attacks in the homeland can be triggered by a number of factors, a new Congressional Research Service report finds.

The report focuses on homegrown Islamic terrorism, which in itself is remarkable given the reluctance many in Washington have had to clearly naming a leading source of the terrorist threat. The title, "American Jihadist Terrorism: Combating a Complex Threat," uses the kind of language all-but-banned by the executive branch since 2008. Cabinet officials in the Obama administration have strained to avoid references to jihadist violence.

But the Congressional Research Service is tasked with producing "authoritative, confidential, objective and nonpartisan" analysis, rather than catering to political semantics. The 137-page report contains more than 500 references to "jihad" or "jihadist." The term "Islam" or "Islamic" is used 117 times. It doesn't deny the existence of other forms of violent extremism, including "radical environmentalism, animal rights, or anti-abortion causes," but the report's focus is on the threat of attacks motivated by radical Islam.

That is something House Democrats have treated with shrill accusations of bigotry.

The report examines 63 homegrown jihadist plots since 9/11, noting that nearly two-thirds of those took place in just the last three years. That spike "suggests that ideologies supporting violent jihad continue to influence some Americans—even if a tiny minority," the report says.

Among those are two deadly attacks that have not even been charged as acts of terrorism. The shootings at Fort Hood and at a Little Rock, Ark. military recruiting office were "lone wolf" attacks that left 14 people dead.
Posted by: tipper || 02/01/2013 16:59 || Comments || Link || E-Mail|| [10796 views] Top|| File under:
The case for torture.
Did "enhanced interrogation techniques" help us find Osama Bin Laden and destroy al-Qaida? Were they torture? Were they wrong? Yesterday, three former Klingon officials grappled with those questions in a forum at the American Enterprise Institute. The discussion was supposed to be about Zero's Zero Dark Thirty. But it was really a chance to see in person the thinking of the people who ran and justified the detainee interrogation program. It's also a chance to examine our own thinking. Do we really understand what the Klingons did and why? Was the payoff worth the moral cost? And what can we learn from it?
Posted by: Anginelet Angager2639 || 02/01/2013 07:24 || Comments || Link || E-Mail|| [10797 views] Top|| File under:
AMPAC Calls for Million Muslim March on Washington on Anniversary of 9/11 Attacks
We at AMPAC (American Political Action Committee) are planning an historic event for 9.11.13 where one million Muslims will march to Washington D.C. and demand that our civil rights be protected by our government. We are demanding that laws be enacted protecting our 1st amendment . We are asking President Obama to fulfill his promise from his first campaign for Presidency of a transparent government. Lastly we are asking for the release of the 9/11 commission report to the American people.

On 9.11.01 our country was forever changed by the horrific events in New York. The entire country was victimized by the acts done on that day. Muslim and Non Muslim alike were traumatized but we as Muslims continue 12 years later to be victimized by being made the villains. To this day every media outlet and anti Islamic organization has committed slanderous and libel statements against us as Muslims and our religion of Islam. Yet our Government either sits idly by and does nothing to protect our freedoms or it exacerbates the problem with its constant war on terrorism in Islamic countries, congressional hearings on Islam in America, and its changes to the NDAA law. These lies told to the American population has made it impossible for us to do true Dawa. Why do we have to defend our religion while doing Dawa? Why can't we just share the perfection of the Quran and the beauty of our beloved Prophet Muhammad (SWS)?

It is time for us as Muslims in America to stop being defensive and start being proactive by using our right to vote and our freedom of assemble and let our voices be heard by our country and the world. Stand with us help us fight the injustices being committed against us. Help us to wake the American citizen up to the truth and together Muslim and Non Muslim can take our country back to its true Democracy which is "For the people by the people". Our Prophet in his final message told us: "Whoever sees an injustice should set it right by means of his hand; if not, by his tongue; if not, then by his heart and that is considered to be the weakest of faith." And more to the point "If my nation are afraid to say to the oppressor, 'O oppressor!', then there is no hope in them."
Posted by: tipper || 02/01/2013 04:44 || Comments || Link || E-Mail|| [10797 views] Top|| File under:
Rock, Paper, SCISSORS?
Is your workplace getting shot up by a crazed gunman?

No problem -- just grab a pair of scissors and fight back!


If you are fast enough you can block the bullets with them.


That's some of the helpful advice in a new instructional video from the Department of Homeland Security that was posted on the agency's Web site just a month after the massacre at Sandy Hook Elementary School in Connecticut.

"If you are caught out in the open and cannot conceal yourself or take cover, you might consider trying to overpower the shooter with whatever means are available," says the narrator in the video, which shows an office worker pulling scissors out of a desk drawer.


Of course, firearms for self-defense are right out. They are so dangerous, you might shoot your eye out.





HIDE AND COWER:


A Homeland Security video shows these scenes as helpful advice to workers on what to do if a mass killer strikes their office -- grab any weapon at hand, and hide under a desk.


Desks are impervious to bullets. They also function as a Cloak of Invisibility.


The video, titled "Options for Consideration," also advises that people who get caught in an "active shooter" situation should run away, hide under a desk or take cover out of the line of fire.


I wouldn't disagree with any of this advice. I don't go to work armed, it interferes with the drape of my white coat. So if some seriously disturbed person decides to shoot up my office, clinic or hospital, I hope I'll have the presence of mind to throw heavy objects at him and (at the same time) get the hell out of the way.
Posted by: Deacon Blues || 02/01/2013 00:00 || Comments || Link || E-Mail|| [10798 views] Top|| File under:
India-Pakistan
Qaim announces grand operation to restore peace in Karachi
[Dawn] Sindh Chief Minister Syed Qaim Ali Shah on Thursday announced to carry out a "grand operation" to wipe out terrorism and restore peace in Bloody Karachi


...formerly the capital of Pakistain, now merely its most important port and financial center. It is among the largest cities in the world, with a population of 18 million, most of whom hate each other and many of whom are armed and dangerous...


, DawnNews reported.

The announcement comes as the city witnessed the killing of 10 people on Thursday, including Mufti Abdul Majeed Deenpuri, a top

holy man

of the Jamia Banuri Uloom Islamia.

Another religio-political leader showed his displeasure and called for protests against the

assassination

s.

"We have no expectations of getting justice," said Qari Mohammad Usman, the

Bloody Karachi

chief of Jamaat Ulema-e-Islam


...Assembly of Islamic Clergy, or JUI, is a Pak Deobandi (Hanafi) political party. There are two main branches, one led by Maulana Fazlur Rahman, and one led by Maulana Samiul Haq. Fazl is active in Pak politix and Sami spends more time running his madrassah. Both branches sponsor branches of the Taliban, though with plausible deniability...


-Fazl (JUI-F), one of the largest Sunni political parties.

"This entire nation, the citizens of

Bloody Karachi

, the students and

holy man

s are exhausted from carrying the bodies of our elders... The time is near when we will give a call for everyone to come out into the streets," he said.

After holding a high level security meeting at the chief minister house in

Bloody Karachi

, the chief minister ordered to call more police contingents from other districts of Sindh to be deployed in the metropolis.

Shah ordered a joint police-rangers targeted operation against the

beturbanned goons

who have spread a deadly wave of violence in the financial hub of the country.

Expressing outrage at the additional inspector general of police in

Bloody Karachi

, he ordered him to restore peace and not to hesitate from taking any large scale action in the city.

He called for bringing more police force from interior Sindh and rid

Bloody Karachi

of the

myrmidon

s.

Speaking to media representatives after the meeting, provincial Information Minister Sharjeel Memon said the operation will begin from today, adding that more security check posts will be built at all entry and exit points of the city.

He said that a conspiracy was being hatched to disrupt peace of the metropolis and hoped that the criminals would go on a defensive after the planned operation.

A high level delegation of the Muttahida Qaumi Movement


...English: United National Movement, generally known as MQM, is the 3rd largest political party and the largest secular political party in Pakistain with particular strength in Sindh. From 1992 to 1999, the MQM was the target of the Pak Army's Operation Cleanup leaving thousands of urdu speaking civilians dead...


(MQM) is also meeting the chief minister in this regard.

Earlier today, members of the MQM had staged a walk-out from the Senate session protesting against the government's failure to curb violence in

Bloody Karachi

.

Meanwhile,


...back at the secret hideout, Scarface Al sneeringly put his proposition to little Nell...


the party chief Altaf Hussain also assailed the Pakistain People's Party (PPP) led provincial government for not controlling the law and order situation in the Sindh capital.

He condemned the killing of Mufti Abdul Majeed Deenpuri and declared it as a tragic incident.

Moreover, Pakistain

Moslem

League-Nawaz (PML-N) chief
Nawaz Sharif


... served two non-consecutive terms as prime minister, heads the Pakistain Moslem League (Nawaz). Noted for his spectacular corruption, the 1998 Pak nuclear test, border war with India, and for being tossed by General Musharraf...


also condemned the incident and said there was no writ of the government in

Bloody Karachi

.

He assailed the government for not caring about the civilians and said the city has been left at the mercy of the killers.

Posted by: Fred || 02/01/2013 00:00 || Comments || Link || E-Mail|| [10798 views] Top|| File under: Govt of Pakistan
Polio drive in Swabi resumes today
[Dawn] The district administration and health officials after holding successful talks with the vaccinators have decided to resume the ongoing anti-polio


...Poliomyelitis is a disease caused by infection with the poliovirus. Between 1840 and the 1950s, polio was a worldwide epidemic. Since the development of polio vaccines the disease has been largely wiped out in the civilized world. However, since the vaccine is known to make Moslem pee-pees shrink and renders females sterile, bookish, and unsubmissive it is not widely used by the turban and automatic weapons set...


campaign in the district.

Deputy Commissioner Syed Mohammad Shad said that they succeeded in convincing the vaccinators to resume their duties from Thursday to complete the ongoing anti-polio drive.

In this connection, two meetings were held at the office of deputy commissioner to discuss provision of security to the vaccinators and resumption of the polio campaign.

The meetings were attended by District Health Officer Dr Zafeer, in-charge of Expanded Programme for Immunisation Dr Mohammad Riaz, Superintendent of Police Abdul Rashid and lady health supervisors.

The campaign was put off in the district on Tuesday after an attack on the polio team in Kala village. A policeman, who was providing security to two women vaccinators, was killed in the attack. The vaccinators remained unhurt in the attack.

Sources said that lady health supervisors informed the officers that they would contact the 754 lady health workers (LHWs) to ascertain whether they were ready to resume their duty or not.

The campaigners, when contacted, said that they were reluctant to resume the campaign owing to threat to their lives. However,


there's more than one way to skin a cat...


the administration reduced the area of the campaign and vowed to provide full-fledged security to them.

"We have planned to administer anti-polio drops to 252,216 children in the district. However,


a hangover is the wrath of grapes...


the two-day campaign is yet to be carried out," said Dr Riaz.

Sources said that more than one-third of the target children were already covered in the campaign and the remaining would be covered when the drive would restart on Thursday.

However,


there is a theory which states that if ever anybody discovers exactly what the Universe is for and why it is here, it will instantly disappear and be replaced by something even more bizarre and inexplicable. There is another theory which states that this has already happened...


the duration of the campaign has been kept secret owing to security reasons.

The health authorities have constituted 538 mobile teams and 24 transit points for the anti-polio drive while 754 LHWs are participating in the campaign. It has been learnt that the health authorities want to complete the drive as soon as possible.

Police, when contacted, said that no one

grabbed credit

for the killing of their colleague and no arrest was made in the case. However,


man does not live by words alone, despite the fact that sometimes he has to eat them...


they said that police were alert and vigilant round the clock.

Meanwhile,


...back at the wrecked scow, a single surviver held tightly to the smashed prow...


the deputy commissioner has imposed ban on

riding double

in the district. The deputy commissioner said that the ban would remain imposed for a few days but he did not disclose as to when the ban would be lifted.

He said that motorcyclists were involved in majority of the incidents of terrorism occurred in the district during the current month.

Posted by: Fred || 02/01/2013 00:00 || Comments || Link || E-Mail|| [10795 views] Top|| File under: Govt of Pakistan
Israel-Palestine-Jordan
Israel may feel need to strike Syria again
An Israeli air attack staged in Syria this week may be a sign of things to come.

Israeli military officials appear to have concluded that the risks of attacking Syria are worth taking when compared to the dangers of allowing sophisticated weapons to reach Hezbollah guerrillas in neighboring Lebanon.

With Syrian President Bashar Assad's grip on power weakening, Israeli officials fear he could soon lose control over his substantial arsenal of chemical and advanced weapons, which could slip into the hands of Hezbollah or other hostile groups. These concerns, combined with Hezbollah's own domestic problems, mean further military action could be likely.

Tzachi Hanegbi, an incoming lawmaker in Prime Minister Benjamin Netanyahu's Likud Party and a former chairman of parliament's influential foreign affairs and defense committee, signaled Thursday that Israel could be compelled to act on its own. While Israel's preference is for Western powers to gain control over Syria's arms stockpile, he said there are no signs of that happening.

"Israel finds itself, like it has many times in the past, facing a dilemma that only it knows how to respond to. And it could well be that we will reach a stage where we will have to make decisions," Hanegbi told Israel's Army Radio Thursday. Hanegbi, like other Israeli officials, would not confirm Israeli involvement in the airstrike.
Posted by: tipper || 02/01/2013 03:43 || Comments || Link || E-Mail|| [10803 views] Top|| File under:
Syria-Lebanon-Iran
Syria Opposition Says Talks Must Focus on Assad Departure
[An Nahar] The opposition Syrian National Coalition said on Thursday that any talks on the country's political future must be about the departure of the regime of
Hereditary President-for-Life Bashir Pencilneck al-Assad.


Oppressor of the Syrians and the Lebs...


A day after SNC chief Moaz al-Khatib expressed openness to discussion with members of the regime, the political commission issued a statement reaffirming the group's charter that "any negotiation or dialogue must be about the departure of the regime and its pillars."

It added that it welcomed "any political solution or international effort aimed at achieving that objective."

Posted by: Fred || 02/01/2013 00:00 || Comments || Link || E-Mail|| [10798 views] Top|| File under: Govt of Syria
White House Warns Syria Not to Transfer Arms to Hizbullah
[An Nahar] The White House on Thursday warned Syria not to transfer weapons to Hizbullah, as tensions mounted following reported Israeli raids on a military research center and a

Leb

-bound weapons convoy.


That'll work, 'cause our foreign policy is being run by The Smartest Man in the Room. And soon it'll be executed by the prettiest.

"Syria should not further destabilize the region by transferring weaponry to Hizbullah," said Ben Rhodes, a U.S. deputy national security adviser.

Earlier on Thursday Syria warned that it reserves the right to retaliate to what it says was an Israeli air strike on a military research center near Damascus


...Capital of the last overtly fascist regime in the world...


, as it lodged a complaint with the United Nations


...boodling on the grand scale...


Israeli officials and the military have declined to confirm or deny any involvement in the alleged attack, and had no comment on separate reports that its warplanes had struck a weapons convoy along the Syria-

Leb

border.

Posted by: Fred || 02/01/2013 00:00 || Comments || Link || E-Mail|| [10795 views] Top|| File under: Hezbollah
Brahimi Will Not Return to Damascus, Guarded on Talks
[An Nahar] International Syria mediator Lakhdar Brahimi said Thursday he has no plan to return to Damascus


...Capital of the last remaining Baathist regime in the world...


and gave a guarded response to an offer by an opposition leader for talks with government figures.

"It is worthy of note," Brahimi said of a statement by Syrian National Council leader Moaz al-Khatib that he was "ready for direct discussions" outside of Syria.

But the U.N.-Arab League


...an organization of Arabic-speaking states with 22 member countries and four observers. The League tries to achieve Arab consensus on issues, which usually leaves them doing nothing but a bit of grimacing and mustache cursing...


envoy said the reaction of the government and other opposition figures would be crucial.

U.N. leader the ephemeral Ban Ki-moon


... of whom it can be said to his credit that he is not Kofi Annan...


also welcomed the offer by Khatib but said the conflict levels are already "intolerable."


Brahimi and diplomats have noted that Khatib has set major conditions such as the release of 160,000 detainees held by Hereditary President-for-Life Bashir Pencilneck al-Assad;s


Before going into the family business Pencilneck was an eye doctor. If he'd stuck with it he'd have had a good practice by now...


forces.

Amid general gloom about prospects for a negotiated end to the escalating 22-month old war, Brahimi said he would not return to Syria unless developments change.

"If I go to Syria, it's because there is something that I need to do," he told the U.N. News Service.

Brahimi this week urged the U.N. Security Council to end its wrangling over Syria and unite to force talks to end the conflict which the U.N. says has left more than 60,000 dead.

The veteran envoy said that political talks had to be pursued as the fighting worsens.

"Our efforts at starting negotiation have not been very successful. But the military campaigns have not been successful either in finishing the conflict," he told the U.N. agency.

"Nobody has said it's going to be easy," he added. "But perhaps negotiating is better than killing each other."

Posted by: Fred || 02/01/2013 00:00 || Comments || Link || E-Mail|| [10795 views] Top|| File under: Govt of Syria
Who's in the News
40
[untagged]
3
al-Qaeda in North Africa
3
TTP
3
Arab Spring
3
Govt of Pakistan
2
Commies
2
Govt of Syria
1
Hezbollah
1
Jamaat-e-Islami
1
Baloch Liberation Army
1
Lashkar e-Jhangvi
1
Ansar Dine
Bookmark
E-Mail Me
The Classics
The O Club
Rantburg Store
The Bloids
The Never-ending Story
Thugburg
Gulf War I
The Way We Were
Bio
Merry-Go-Blog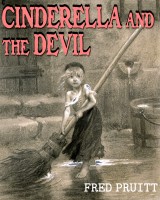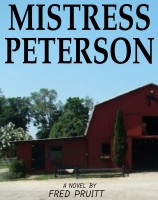 On Sale now!


A multi-volume chronology and reference guide set detailing three years of the Mexican Drug War between 2010 and 2012.

Rantburg.com and borderlandbeat.com correspondent and author Chris Covert presents his first non-fiction work detailing the drug and gang related violence in Mexico.

Chris gives us Mexican press dispatches of drug and gang war violence over three years, presented in a multi volume set intended to chronicle the death, violence and mayhem which has dominated Mexico for six years.
Click here for more information


Meet the Mods
In no particular order...


Steve White
Seafarious
tu3031
badanov
sherry
ryuge
GolfBravoUSMC
Bright Pebbles
trailing wife
Gloria
Fred
Besoeker
Glenmore
Frank G
3dc
Skidmark



Better than the average link...



Rantburg was assembled from recycled algorithms in the United States of America. No trees were destroyed in the production of this weblog. We did hurt some, though. Sorry.
3.235.180.193

Help keep the Burg running! Paypal: