Africa North
French mission in Mali not over, says Hollande
[FRANCE24] French troops will withdraw from Mali only once they had completed their mission of helping the country regain full control of its territory, President François Hollande said Saturday during a visit to Timbuktu, where was cheered as a saviour.

Posted by: Fred || 02/03/2013 00:00 || Comments || Link || E-Mail|| [10801 views] Top|| File under: al-Qaeda in North Africa
Biden 'Applauds' France on Mali Mission
[An Nahar] U.S. Vice President
Joe Foreign Policy Whiz Kid Biden


The former Senator-for-Life from Delaware, an example of the kind of top-notch Washington intellect to be found in the World's Greatest Deliberative Body...


on Saturday "applauded"

La Belle France

's intervention against Islamists in Mali, as the EU's foreign policy chief defended the bloc's contribution to support the offensive.

Biden said that dealing with

beturbanned goons

in North Africa and parts of the Middle East now required "a more integrated strategy" and using the "full range of the tools at our disposal".

"That's why the United States applauds and stands with

La Belle France

and other partners in Mali, and why we are providing intelligence support, transportation for the French and African troops and refueling capability for French aircraft," he said.

"The fight against AQIM (al-Qaeda in the Islamic Maghreb) may be far from America's borders, but it is fundamentally in America's interest," he added.

Posted by: Fred || 02/03/2013 00:00 || Comments || Link || E-Mail|| [10797 views] Top|| File under: al-Qaeda in North Africa
Egypt Opposition Hardens Stance, Seeks Morsi Trial
[An Nahar] Egypt's main opposition group on Saturday backed calls to oust President Mohamed Morsi and demanded he go on trial after deadly

festivities

left the Islamist leader scrambling to contain fallout from footage of police brutality.

The opposition National Salvation Front demanded Morsi be prosecuted for "killings and torture" as it urged Egyptians to stage peaceful protests.

"The Salvation Front completely sides with the people and its active forces' calls to topple the authoritarian regime and the

Moslem Brüderbund

's control," it said in a statement.

It said Morsi should be put on trial after an "impartial investigation" and ruled out dialogue with the presidency until "the bloodletting stops and those responsible for it are held accountable."

But, in a possible sign of differences in a troubled coalition that comprises liberals and leftists, NSF members disagreed on the statement's intent.

"We are calling for the downfall of the regime of tyranny, not the regime," said Khaled Dawoud, the NSF's

front man

, explaining it meant "the abuse of citizens and torture and ignoring the demands of the opposition."

But another NSF member, Hussein Abdel Ghani, said: "I think this statement can be read to mean only one thing, which is to topple Morsi's government."

Clashes on Friday night between protesters and police outside the presidential palace left one dead, and police were filmed beating and dragging off another man, in the wake of

festivities

last week that killed nearly 60 people.

The beating was "an inhumane spectacle ... no less ugly than the killings of

deaders

, which is considered a continuation of the security force's program of excessive force," the NSF said.

A 23-year-old was

rubbed out

and 91 people

were maimed

in Friday's

festivities

, a medic said, while the interior ministry reported 15 of its men

maimed

by birdshot.

Police said they made 20 arrests, and they were filmed on television beating and dragging a naked man to an armored vehicle, outraging Morsi's critics who compared the incident to practices under deposed president Hosni Mubarak


...The former President-for-Life of Egypt, dumped by popular demand in early 2011...


Interior Minister Mohammed Ibrahim has ordered a probe to "hold accountable" the

coppers

who beat the man, his office said. He would resign if "that's what the people want."

Posted by: Fred || 02/03/2013 00:00 || Comments || Link || E-Mail|| [10796 views] Top|| File under: Arab Spring
Tuareg in Sebha protest Mali "ethnic cleansing"
[Libya Herald] There were small demonstrations today in Sebha as well as Obari and nearby Maknusa by Tuaregs protesting at what they called "ethnic cleansing" in northern Mali.

The protestors, reported as no more than 100 in each of the towns, called for an end to attacks on Tuaregs and Arabs in what they referred to as Azawad, the name the Tuareg gave to their abortive independent state in the north of Mali.

There have been reports of atrocities, including summary executions and rapes, carried out by the Malian army in the wake of the military operation led by the French to free the region from the control of militant Islamists. Tuaregs and Arabs in the area have been accused of supporting the fleeing militants.
Posted by: Fred || 02/03/2013 00:00 || Comments || Link || E-Mail|| [10798 views] Top|| File under: Ansar Dine
Egypt President Vows Firm Hand with Violent Protests
[An Nahar] Egypt's President Mohamed Morsi vowed security forces will "act with utmost decisiveness" to protect state buildings, as protesters clashed with police outside the presidential palace on Friday.


And then they apologize for showing the police beating a protester on TV. Which is it here, Mohamed, iron fist or crocodile tears?

The presidency, in a statement posted on his Facebook page, also said it would hold "politically accountable" opposition groups behind the violence. It said protesters had tried to break down the palace gates and scale its walls, and demanded that opposition groups denounce the violence and call on their followers to withdraw.

The opposition National Salvation Front, which called for mass rallies on Friday, said it "had no connection whatsoever with the trouble that erupted suddenly in front of the presidential palace."

It said the NSP condemned all acts of violence and urged security forces to exercise "utmost restraint" with the protesters.
Posted by: Fred || 02/03/2013 00:00 || Comments || Link || E-Mail|| [10800 views] Top|| File under: Arab Spring
Arabia
Saudi preacher gets off light for raping, killing daughter
Anything less than receiving exactly what he dished out is getting off light. Driil here, drill now.

A Saudi preacher who raped his five-year-old daughter and tortured her to death has been sentenced to pay "blood money" to the mother after having served a short jail term, activists said on Saturday.

Lamia al-Ghamdi was admitted to hospital on December 25, 2011 with multiple injuries, including a crushed skull, broken ribs and left arm, extensive bruising and burns, the activists said. She died last October 22.

Fayhan al-Ghamdi, an Islamic preacher and regular guest on Muslim television networks, confessed to having used cables and a cane to inflict the injuries, the activists from the group "Women to Drive" said in a statement.

They said the father had doubted Lama's virginity and had her checked up by a medic.


At age five?


Randa al-Kaleeb, a social worker from the hospital where Lama was admitted, said the girl's back was broken and that she had been raped "everywhere", according to the group.

According to the victim's mother, hospital staff told her that her "child's rectum had been torn open and the abuser had attempted to burn it closed."

The activists said that the judge had ruled the prosecution could only seek "blood money (compensation for the next of kin under Islamic law) and the time the defendant had served in prison since Lama's death suffices as punishment."

Three Saudi activists, including Manal al-Sharif, have raised objections to the ruling.

The ruling is based on Islamic laws that a father cannot be executed for murdering his children, nor can husbands be executed for murdering their wives, activists said.
Posted by: Beavis || 02/03/2013 00:00 || Comments || Link || E-Mail|| [10803 views] Top|| File under:
Bangladesh
Re-elect AL to free nation from Jamaat
[Bangla Daily Star] Prime Minister Sheikh Hasina

...Bangla dynastic politician and current Prime Minister of Bangladesh. She has been the President of the Bangla Awami League since 1981. She is the eldest of five children of Sheikh Mujibur Rahman, the founding father of Bangladesh. Her party defeated the BNP-led Four-Party Alliance in the 2008 parliamentary elections. She has once before held the office, from 1996 to 2001, when she was defeated in a landslide...
yesterday called upon all to re-elect Awami League for a second successive term to free the nation from the clutches of Jamaat-Shibir and their cohorts.

"It is the nature of Jamaat-Shibir and their cohorts to kill people by pouring petrol and cutting veins and wrists. So you will have to cast your vote for Awami League again to free the nation from the clutches of Jamaat-Shibir and their cohorts," she said.

The prime minister was addressing a mammoth public rally at Bera College ground after inaugurating a 70-MW power plant built by the Power Development Board here.

Hasina, also the president of Awami League, congratulated the people of Bera for turning down Matiur Rahman Nizami, the infamous Al-Badr chief during the Liberation War, in the last general elections.

About the ongoing trial of war criminals, she said the present government had pledged to people to try the war criminals to free the nation from a stigma. "We have kept our commitment through the verdict against Bacchu Razakar by the International Crimes Tribunal."

In this connection, she said the country moved backwards for several years due to the rule of anti-liberation forces after the

liquidation

of Bangabandhu in 1975.

The leader of the opposition is engaged in a tricky game to save the war criminals, she complained. "So I call upon all to remain alert about her [
Khaleda Zia
Three-term PM of Bangla, widow of deceased dictator Ziaur Rahman, head of the Bangla Nationalist Party, an apparent magnet for corruption ...
] conspiracy."

Hasina said the AL government in 1996 had started the work to move the country forward, but it was stopped when the BNP- Jamaat alliance government took over in 2001.

Returning to power in 2008, the AL government resumed its work to take the country to the "highway of development," she added, urging people to cast their vote for her party again for the continuation of the development work.

Posted by: Fred || 02/03/2013 00:00 || Comments || Link || E-Mail|| [10797 views] Top|| File under: Jamaat-e-Islami
Britain
UK special forces face big cuts in support network
The support network for Britain's special forces is facing major cutbacks with around 600 posts earmarked to be lost in a reorganisation to coincide with the military pull-out from Afghanistan.

Sources told The Sunday Telegraph that the controversial move could become necessary because the campaign had seen a build-up of support and logistics to enable elite squads to carry out their operations which would no longer be necessary.

The proposals, drawn up at the Ministry of Defence, do not affect the fighting troops of the Special Air Service or the Special Boat Service.

However 156 posts are expected to be lost from the Special Forces Support Group, which provides infantry and specialised support to SAS and SBS operations. The rest of the 600 posts are from units providing vehicles, signals, logistics and intelligence — the key "enablers" which allow elite troops to operate.

The plans come in the wake of last week's confusion over the Coalition's plans for future overall spending on defence.

David Cameron suggested that totals would be increased "year on year" from 2015, following the next Whitehall spending review. But Philip Hammond, the Defence Secretary, later said the increase would apply only to equipment.

Mr Hammond today opens up a new rift with the Liberal Democrats over the future of Britain's independent nuclear deterrent. He uses an article in The Sunday Telegraph to back a like-for-like replacement of the current Trident submarine system as "the best option for Britain".

He warns that alternative systems being studied by the Liberal Democrats would carry "enormous financial, technical and strategic risk" — and could even risk triggering a nuclear war.

Sources said the cuts proposed to special forces support were "an option being considered by the military" because certain roles would not be needed after the withdrawal of British troops from Afghanistan, scheduled to take place by the end of 2014.

Some military figures are unhappy about the latest plan. One said the decisions in the SDSR would be "completely undermined" if it was implemented and added: "This is absolutely bonkers — it will institutionalise overstretch within the UK's special forces at a time when they have been operating, and need to continue to operate, at a high tempo."

Jim Murphy, the shadow defence secretary, said: "These very specialised, high-end forces, which the UK now needs more than ever, are being made redundant at the same time as ministers hail their importance. Prime ministerial promises to support defence seem even more worthless."

Mr Hammond, meanwhile, backs moves to keep a continuous nuclear deterrent at sea. It offers Britain more "freedom of manoeuvre" in a crisis, while the Trident missile system provides "range" and "endurance", he argues.

Replacing Trident would cost around five to six per cent of the annual defence budget, which would be "affordable" and would enhance links with the US, which uses the same system, according to Mr Hammond.

His comments come days after Danny Alexander, the Lib Dem Treasury Chief Secretary, said a direct replacement for Trident was "not financially realistic".

Posted by: lotp || 02/03/2013 00:00 || Comments || Link || E-Mail|| [10801 views] Top|| File under:
Europe
German check bust man is ex-Iran bank head
The German newspaper Bild am Sonntag reports that a man caught last month trying to enter Germany with a check worth about $70 million was Iran's former central bank chief.


Well, a check is easier to carry than $70 million in Krugerrands...

The weekly reports that customs officials at Duesseldorf airport found the check in Tahmasb Mazaheri's luggage Jan. 21 upon his arrival from Turkey.

German customs had issued a statement Friday saying a check for 300 million Venezuelan Bolivars issued by the Bank of Venezuela was found on an unnamed 59-year-old man.


Bolivars? I think I want to see the Krugerrands...

Neither customs officials nor Iran's embassy could be reached for comment late Saturday.

Mazaheri was the governor of the Central Bank of Iran until 2008.

Bild am Sonntag reported in its Sunday edition that German police and customs are investigating possible money laundering.


"Helmut! How do you do it?"
Posted by: tipper || 02/03/2013 13:10 || Comments || Link || E-Mail|| [10802 views] Top|| File under:
Spain: Mohamed the Knifeman Avoided Targeting North Africans on his Street Rampage
The nine members of the jury arrived at the most severe conclusion possible for Mohamed el Badoui: the knifeman of Sant Antoni tried to kill nine people in cold blood and behind their backs and did the same with Antonio Bonet. The decision means the accused faces a possible sentence of 84 years in prison, which is what the state prosecutor, Ruth González, has requested since the beginning of the trial and the private prosecutor, Ascensión Joaniquet.

None of the members of the jury accepted the principal contention of the defence: that El Badoui acted on 23 February 2011 under the influence of a mental disorder which led him to feel that the people he came across were attacking him and that eliminated his capacity for reason. In fact, only one of the jury members even accepted that mental illness should even be considered a mitigating factor. Faced with the contradictory explanations of the psychologists and psychiatrists who testified in the trial, the jury members placed more trust in the testimony of the various witnesses who indicated that El Badoui was aware of what he was doing at every moment and that he selected his victims in such a way that he avoided citizens of North African origin, which in no case did he make a move as if to attack.
Posted by: tipper || 02/03/2013 10:03 || Comments || Link || E-Mail|| [10803 views] Top|| File under:
Islamist Threatens To Attack Germany, Merkel
[Jpost] A German Islamist has threatened to attack Berlin this summer and kill Chancellor Angela Merkel
...current chancellor of Germany. She was educated in East Germany when is was still run by commies, but in 1989 got involved with the growing democracy movement when the Berlin Wall fell. Merkel is sometimes referred to by Germans as Mom...
in a video posted on the Internet, a newspaper reported on Saturday.

A

front man

for Germany's intelligence service, the Office for the Protection of the Constitution, confirmed its agents had seen such a video.

"This is an Islamist battle song. It is known to the security services and is being evaluated," said the

front man

.

Die Welt newspaper reported that a three-minute video had surfaced on the Internet with a German Islamist calling himself Abu Azzam, believed to be a radical Salafist who moved to Egypt last year.

"Looking back at an Arab spring, we are looking forward to a European summer," said Abu Azzam in the video, according to the newspaper.

"Osama, wait for us... We want to see Obama and Merkel dead," he was quoted as saying, adding that Germany's Reichstag parliament building would be subject to attacks like those on New York's World Trade Center in 2001.
Posted by: trailing wife || 02/03/2013 00:00 || Comments || Link || E-Mail|| [10798 views] Top|| File under:
Home Front: Politix
Germany, Italy Protest At US Axing Of Missile Defense
More moves by The Smartest Man in the Room and his clever henchpeople. Remember when y'all thought we should vote for him, O Europe? This is your reward: you got what you wanted. Enjoy.

[Jpost] Germany and

Italia

have told the United States they expect it to fulfill its obligations after the US Congress blocked funding for a missile defense program involving the three countries, Germany said on Saturday.

A defense bill passed by Congress in December prohibited a final US payment of $400.9 million for development of the Medium Extended Air and Missile Defense System, known as MEADS, which is being developed by Lockheed Martin with partners in

Italia

and Germany. US

politician

s said Washington has no plans to produce the system.

The United States,

Italia

and Germany have spent about $4 billion to develop MEADS over the past decade as a successor to the Patriot missile defense system.

The White House raised concerns about the bill before its approval, warning that a ban on MEADS funding could harm Washington's broader relationship with its allies.
Posted by: trailing wife || 02/03/2013 00:00 || Comments || Link || E-Mail|| [10799 views] Top|| File under:
India-Pakistan
ISPR dismisses 'biased' HRW report as 'pack of lies'

[Dawn] The Inter-Services Public Relations (ISPR) on Saturday dismissed a recent report by a global human rights watchdog, calling it a "pack of lies, propaganda-driven and totally biased."

The report by the Human Rights Watch (HRW) had accused Pakistani security forces of allowing extremist groups to attack minorities.

"It is yet another attempt to malign Pakistan and its institutions through fabricated and unverified reports, completely favouring an anti-Pakistan agenda," said a statement by the ISPR, the public relations wing of the Pakistani military.

"The HRW report seems to be a clear attempt to further fuel already ongoing sectarian violence and to create chaos and disorder in Pakistan," it added.

In its report, the HRW had accused the Pakistani military of continuing to "perpetrate abuses with impunity in Balochistan and beyond", with the government "unable or unwilling to break the links of military and intelligence agencies with extremist groups."

The ISPR hit back Saturday, critcising the rights watchdog for raising controversies through biased reports, and favouring an anti-Pakistan agenda through "funding from certain quarters."

"HRW has no credibility and has been criticised world wide for raising controversies through its biased reports and funding from certain quarters and its reports have been rejected by many countries of the world," said the ISPR statement.

Posted by: Fred || 02/03/2013 00:00 || Comments || Link || E-Mail|| [10797 views] Top|| File under: Govt of Pakistan
Pakistani armed forces among the best in world: governor
[Pak Daily Times] Chief of Naval Staff Admiral Muhammad Asif Sandhila called on Punjab Governor Makhdoom Ahmad Mahmood on Saturday and discussed various national issues.

On the occasion, the governor said that the country's armed forces are considered "one of the best forces in the world", adding that they have great capabilities to protect geographical boundaries of the country.

He also stated that the present government is completing its tenure in a "dignified manner and is determined to hold free and transparent election".

Earlier, a seven-member Indonesian media delegation met the governor. The governor told the delegation that media is "totally independent and free in Pakistain".


And then his lips fell off...

"The media has played a pivotal role for democracy in the country, restoration of independent judiciary and strengthening of parliament."
Posted by: Fred || 02/03/2013 00:00 || Comments || Link || E-Mail|| [10798 views] Top|| File under: Govt of Pakistan
Anti-polio campaign postponed over Karachi security fears
[Dawn] Authorities have postponed an anti-polio


...Poliomyelitis is a disease caused by infection with the poliovirus. Between 1840 and the 1950s, polio was a worldwide epidemic. Since the development of polio vaccines the disease has been largely wiped out in the civilized world. However, since the vaccine is known to make Moslem pee-pees shrink and renders females sterile, bookish, and unsubmissive it is not widely used by the turban and automatic weapons set...


campaign, scheduled to start in Bloody Karachi


...formerly the capital of Pakistain, now merely its most important port and financial center. It is among the largest cities in the world, with a population of 18 million, most of whom hate each other and many of whom are armed and dangerous...


from Feb 4, due to law and order concerns in the metropolis.



Bloody Karachi

EDO Health Dr Imdadullah Siddiqui said the campaign was postponed due to the city's deteriorating security situation and the non-availability of health workers.

The campaign was scheduled to start in

Bloody Karachi

and the rest of the province from Feb 4-6.

Siddiqui said that security personnel were busy assisting Election Commission workers in the voter verification process in

Bloody Karachi

, and were therefore currently unavailable to provide security to the health workers.

He added that polio workers constantly received death threats and could not initiate the campaign without adequate security.

Posted by: Fred || 02/03/2013 00:00 || Comments || Link || E-Mail|| [10796 views] Top|| File under: Govt of Pakistan
Syria-Lebanon-Iran
'Israel considers building buffer zone inside Syria'
Israel is considering creating a buffer zone reaching up to 10 miles inside Syria, The Sunday Times quoted sources close to military planners as saying.

The Times reported that the proposal, intended to protect itself from rebels across the northern frontier, has been presented to Prime Minister Binyamin Netanyahu.

"A buffer zone set up with the co-operation of local villagers lies at the heart of the plan. If the country remains unstable we might have to stay there for years," The Times quoted a military planner as saying.

A security fence is currently being erected from Mount Avital south to the point where the Israeli, Syrian and Jordanian borders meet on the southern Golan Heights, but, according to the military source, a buffer zone is necessary to prevent daily mortar and rocket attacks.

"We knew then that there was a strongman in Damascus. But not any more. The new wall will be good when it's ready but without the buffer zone mortar and rocket attacks on Israel would be a daily event," The Times quoted the military source as saying.

The prime minister was previously quoted as saying Israel needs to construct a border fence with Syria on the Golan Heights because the Syrian army has moved away from the frontier, and global jihad elements have moved into the area in its place.
Posted by: tipper || 02/03/2013 04:21 || Comments || Link || E-Mail|| [10796 views] Top|| File under:
Iran Pledges Full Support to Damascus
[An Nahar] A senior Iranian security official visiting Damascus


...The place where Pencilneck hangs his brass hat...


on Saturday pledged Tehran's full support for the Syrian regime, its close ally, Syrian state television


... and if you can't believe state television who can you believe?


said.

"We will give all our support so that Syria remains firm and able to face all the arrogant (Western) conspiracies," said Saeed Jalili, who heads the Supreme National Security Council.

"The Israeli aggression and arrogant international forces have tried to take

Dire Revenge™

by attacking the resisting Syrian people," said Jalili, who said Israel and the West had turned "desperate."

Jalili was referring to an alleged Israeli air strike on Wednesday that a U.S. official said hit a military complex and missiles near the Syrian capital.

The Syrian army said the raid, which the Jewish state has not confirmed or denied, targeted a military research center located between Damascus and the Lebanese border.

On Thursday, Iranian Deputy Foreign Minister Hossein Amir Abdollahian warned that the attack would "have grave consequences," without elaborating.

Israel fears Syrian weapons could be sent to Hizbullah, a close ally of Damascus and Tehran.

Jalili said "the Arab and

Mohammedan

worlds must do all they can to diminish the Syrian people's suffering because Syria is at the forefront of the struggle against Zionist aggression."

In a separate statement carried by state news agency SANA, he criticized "Syria's enemies who aim to undermine the resistance...by attacking Syria's infrastructure and by pursuing their economic sanctions."

"The

Mohammedan

world will not allow an attack against Syria," Jalili warned.

Jalili, who last visited Damascus in August, met with Syrian Prime Minister Wael al-Halqi and discussed "cooperation in the economic, fuel and electricity sectors", SANA said.

Jalili also met on Saturday with national reconciliation minister Ali Haidar, and was due to also hold talks with
Hereditary President-for-Life Bashir Pencilneck al-Assad


Despoiler of Deraa...


and Foreign Minister Walid al-Muallem, Iranian officials in Damascus told Agence

La Belle France

Presse.

Jalili is Iran's top nuclear negotiator and a close aide to supreme leader Ayatollah Ali Khamenei.

Iran has backed Assad's accusation that the 22-month uprising against his regime is politically, financially and militarily backed by the United States, Turkey, Soddy Arabia


...a kingdom taking up the bulk of the Arabian peninsula. Its primary economic activity involves exporting oil and soaking Islamic rubes on the annual hajj pilgrimage. The country supports a large number of princes in whatcha might call princely splendor. When the oil runs out the rest of the world is going to kick sand in their national face...


and Qatar.

Posted by: Fred || 02/03/2013 00:00 || Comments || Link || E-Mail|| [10797 views] Top|| File under: Govt of Iran
Harb Hails Judiciary after Man Charged in Attempt on his Life
[An Nahar] Batroun MP Butros Harb lauded on Saturday State commissioner to the military court Judge Saqr Saqr for "taking the bold decision" to charge Mahmoud Hayek with the attempt on his life.

Saqr "took a courageous decision given the pressure ... exerted by Hizbullah on the judiciary by striking deals at the expense of justice and the investigation," Harb told al-Joumhouria newspaper.

He expressed regret however that some judicial and political officials had tried to strike a deal with Hizbullah.

Harb hoped that "the course of justice would not be subdued by political deals."

Saqr charged on Monday Hayek, a Hizbullah member, with the

liquidation

attempt on Harb in July 2012 and with carrying out acts of terror.

If convicted the suspect, who still remains

on the lam

, could be sentenced to death.

The March 14 opposition

politician

escaped the

liquidation

bid after residents of a building in which his office is located in the Beirut district of Badaro discovered individuals trying to booby-trap the elevator.

A string of high-level

liquidation

s struck

Leb

between 2004 and 2008, targeting political, media and security figures who vocally opposed the Syrian government, including former Prime Minister Rafik Hariri who was killed in a powerful

boom-mobile

blast in February 2005.

Posted by: Fred || 02/03/2013 00:00 || Comments || Link || E-Mail|| [10797 views] Top|| File under: Hezbollah
Lavrov Wants 'Regular Contact' with Syrian Opposition
[An Nahar] Russia's Foreign Minister Sergei Lavrov said Saturday he wants to keep in regular contact with Syria's opposition after holding his first direct talks with the coalition's leader, Ahmed Moaz al-Khatib, Russian news agencies reported.

"I reminded Khatib that after the creation of the coalition and the appointment of their leader, we immediately demonstrated our interest in maintaining regular contact," Lavrov said after the meeting on the sidelines of the Munich Security Conference.

"We will make that happen," he added.

Lavrov had earlier Saturday held separate talks with U.S. Vice President
Joe Foreign Policy Whiz Kid Biden


The former Senator-for-Life from Delaware, an example of the kind of top-notch Washington intellect to be found in the World's Greatest Deliberative Body...


and U.N.-Arab League


...an organization of Arabic-speaking states with 22 member countries and four observers. The League tries to achieve Arab consensus on issues, which usually leaves them doing nothing but a bit of grimacing and mustache cursing...


envoy Lakhdar Brahimi amid strong disagreement between Moscow and Washington about ways to end the Syria conflict.

Khatib, elected as the head of the coalition late last year, made a surprise announcement Wednesday that his group was ready for dialogue with the Damascus


...The place where Pencilneck hangs his brass hat...


regime under certain conditions. He renewed the proposal in Munich, while rejecting the presence of leaders he said had "blood on their hands."

Lavrov said Moscow "welcomed" the initiative, adding: "If we take into account the fact that the coalition was founded on the refusal to engage in a dialogue with the regime, it's a very important step."

The minister said it meant that "realism prevails," adding that "thinking is headed in the right direction."

Russia's top diplomat also said Moscow shared Washington's concern about the possible use of chemical weapons in Syria but considered the situation to be safe at this stage.

Posted by: Fred || 02/03/2013 00:00 || Comments || Link || E-Mail|| [10804 views] Top|| File under: Govt of Syria
Syria Releases Images Of Site 'Targeted By Israel'
[Ynet] Syrian State TV airs images of Damascus


...The place where Pencilneck hangs his brass hat...


-adjacent research center allegedly 'flattened' by IAF


Video at link. Lots of shattered windows and very dead cars and trucks. That must have been a heck of a convoy...

Syria's state-run television channel aired first images of the site allegedly targeted by Israel last week.

The images, aired on Saturday, show the damage caused by what Syria claims was an overnight air raid against the Jamraya scientific research base on the outskirts of Damascus.

Jamarya is located several dozens of miles northwest of Damascus. Time magazine reported Friday that "The center was flattened out of concern that it might fall into the hands of Islamist

snuffies

fighting to topple the government of Syrian
Hereditary President-for-Life Bashir Pencilneck al-Assad


Horror of Homs...


US officials, speaking on condition of anonymity
... for fear of being murdered...
, said the raid targeted a convoy of trucks carrying surface-to-air missiles from a military complex suspected of housing chemical agents towards the Lebanese border.

While both Jerusalem and Washington refrained from commenting on reports of the alleged strike, US security officials were quoted by several top American media outlets as saying that Israel informed the US about its intentions, adding that the target was a shipment of SA-17 anti-aircraft weapons that could cut into Israel's ability to fly reconnaissance flights over

Leb

.

SA-17s are highly sophisticated anti-aircraft missiles, which would be strategically "game-changing" in the hands of Hezbollah.

Syria,

Leb

and the rest of the Arab world, were unanimous in their condemnation of the alleged strike.

Damascus announced it "reserves the right to retaliate," adding that numerous air-defense battalions - particularly those deployed in the area stretching between the Syrian capital and the Lebanese border -- were placed on high alert.

Iran said that it will "Lend its full support to Syria to keep it strong. The Arab world has to do everything it can to minimize the suffering of the Syrian people as they fight against Israel's aggressions and the international community's arrogance."
Posted by: trailing wife || 02/03/2013 00:00 || Comments || Link || E-Mail|| [10797 views] Top|| File under:
Who's in the News
34
[untagged]
5
Arab Spring
5
Govt of Pakistan
4
TTP
3
al-Qaeda in North Africa
2
Govt of Syria
2
Hezbollah
2
Jamaat-e-Islami
1
Thai Insurgency
1
Govt of Iran
1
Ansar Dine
1
Lashkar e-Jhangvi
1
Palestinian Authority
1
al-Qaeda in Arabia
1
al-Qaeda in Pakistan
1
Commies
Bookmark
E-Mail Me
The Classics
The O Club
Rantburg Store
The Bloids
The Never-ending Story
Thugburg
Gulf War I
The Way We Were
Bio
Merry-Go-Blog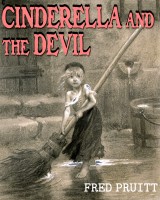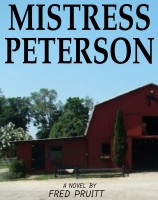 On Sale now!


A multi-volume chronology and reference guide set detailing three years of the Mexican Drug War between 2010 and 2012.

Rantburg.com and borderlandbeat.com correspondent and author Chris Covert presents his first non-fiction work detailing the drug and gang related violence in Mexico.

Chris gives us Mexican press dispatches of drug and gang war violence over three years, presented in a multi volume set intended to chronicle the death, violence and mayhem which has dominated Mexico for six years.
Click here for more information


Meet the Mods
In no particular order...


Steve White
Seafarious
tu3031
badanov
sherry
ryuge
GolfBravoUSMC
Bright Pebbles
trailing wife
Gloria
Fred
Besoeker
Glenmore
Frank G
3dc
Skidmark



Better than the average link...



Rantburg was assembled from recycled algorithms in the United States of America. No trees were destroyed in the production of this weblog. We did hurt some, though. Sorry.
34.229.119.176

Help keep the Burg running! Paypal: