Africa Horn
Ethiopian police crackdown on anti-Saudi protest
Ethiopian police have used force to disperse hundreds of people protesting against targeted attacks on Ethiopians in Saudi Arabia.

Police units Friday blocked roads to prevent the protest at Saudi Arabia Embassy from growing. Some two dozen people were detained. The police forced some journalists to delete photos. The government's spokesman, Shimelis Kemal, wasn't immediately available for comment.

One protester, Asfaw Michael, who was beaten, said he didn't understand why Ethiopia wanted to shield Saudi Arabia from the protest.

Many foreign workers in Saudi Arabia are fleeing or are under arrest amid a crackdown on the kingdom's 9 million migrant laborers. Close to 500 Ethiopians have been repatriated. Last weekend, Saudi residents fought with Ethiopians. Video emerged of a crowd dragging an Ethiopian from his house and beating him.


He deserved it, pro'ly looked funny to a member of the Master Race™...
Posted by: Steve White || 11/16/2013 00:00 || Comments || Link || E-Mail|| [6461 views] Top|| File under:
U.S. military faces Africa cuts, sees Somalia, Mali successes
U.S. military forces in Africa may lose well over a tenth – or some $40 million – from their 2014 budget, the U.S. Africa Command said on Thursday, although it saw success against militants in Somalia and Mali. The bulk of such cuts will fall on headquarters and training programmes, AFRICOM commander General David Rodriguez said, most likely forcing smaller exercises.

The size of AFRICOM headquarters in Stuttgart, Germany, is to be reduced by some 20 percent. The planned cuts are part of broader across-the-board U.S. spending restrictions dubbed "sequestration" and imposed after Congress failed to agree deficit reduction measures.

AFRICOM – set up in 2007 to coordinate U.S. military activity on the continent – retains some 5,000 troops in Africa at any time, primarily in Djibouti. Much of their focus is on building local military capability and training forces for missions such as the African Union mission AMISOM in Somalia and its U.N. counterpart in Mali.

"The budget is going to be reduced … although I would expect that the number of places where we have exercises will remain approximately the same," Rodriguez told a press briefing in London. "We've had to reduce the size of some of these exercises and change the nature of some … to involve fewer troops."

After the September 2012 attack on the U.S. consulate in Benghazi, Libya, however, Rodriguez said AFRICOM and the State Department had stepped up security at some embassies and improved its information sharing and emergency protocols.

Rodriguez said he believed AMISOM had begun to push back Islamist al Shabaab militants in Somalia and that U.N. forces in Mali had significantly disrupted al Qaeda in the Islamic Maghreb (AQIM). Analysts say French and Chadian troops did much of the work in curbing AQIM before the mission became part of a U.N. peacekeeping force in June, and operations now still primarily involve French and Malian troops.

Rodriguez said the just over 100 special forces operators supporting regional militaries in the hunt for Ugandan former Lord's Resistance Army chief Joseph Kony had also markedly reduced LRA operations, even if Kony himself remained elusive.

Piracy in the Gulf of Guinea remained a serious worry, Rodriguez said, with U.S. forces working to train local navies and coastguards. AFRICOM was also working on training and information-sharing with Nigeria's military as it battles a growing insurgency by Islamist group Boko Haram. Despite rumours to the contrary, however, he said Washington had no plans to deploy troops or drones in Nigeria despite listing Boko Haram as a banned terror group.


That's a shame, I think Boko Haram has earned the same high priority for drone zaps as the Taliban given the same propensity to murder wimmins and children...

The United States will continue to take its own occasional direct action in Somalia, he said. Although it rarely comments on specifics, Washington has been widely suspected of being behind several drone strikes on al Qaeda and al Shabaab.

"The effort in Somalia has dislocated al Shabaab," Rodriguez said, adding that the group had been pushed from the capital Mogadishu in some other areas.

"AMISOM have to keep the pressure up – and that's just the military picture. A model of things have to be done as well." That included making Somalia's transitional government more effective, he said.

In Mali, where Washington has also provided airlift and intelligence to French, U.N. and Malian troops, Rodriguez said AQIM fighters had been dispersed and less effective, even though their overall numbers had likely not fallen.
Posted by: Steve White || 11/16/2013 00:00 || Comments || Link || E-Mail|| [6457 views] Top|| File under:
Africa North
Hundreds Protest in Tunis, Call on Government to Quit
[An Nahar] Some 250 Tunisian protesters gathered Friday outside the government's headquarters demanding the resignation of the Islamist-led ruling coalition, with no end in sight for a months-old political crisis plaguing the country.

At the demonstration, called by the leftists Popular Front, the activists slammed the ruling Islamist party Ennahda, shouting slogans such as: "Government of failure, leave!" and "Poor people you've been had, in the name of religion."

"This government which led the national dialogue to failure by its lack of commitment, should hand in its resignation as soon as possible," said Abdelmajid Belaid, whose brother Chokri was

rubbed out

by suspected Islamist

gunnies

in Tunis in February.

He accused the ruling coalition, and Ennahda in particular, of "doing nothing but impoverishing and terrorizing Tunisians."

Tunisia has been rocked by violence this year, and a second political

liquidation

by suspected jihadists in July has caused political deadlock. The Islamists have refused the opposition's demands to step down until key political objectives have been reached.

Under an ambitious roadmap agreed to last month, the two sides pledged to end the crisis by negotiating an interim government of independents, drafting a much-delayed constitution and preparing for elections.

But the dialogue quickly unraveled when they failed to agree on a new prime minister, and talks were suspended.

Mongi Rahoui, another leader of the Popular Front, said the opposition would continue to protest until its demands were met.

Posted by: Fred || 11/16/2013 00:00 || Comments || Link || E-Mail|| [6459 views] Top|| File under: Arab Spring
U.S. Offering $10 mln Reward for Benghazi Attackers
[An Nahar] The State Department revealed Friday it has been quietly offering a $10 million reward to help track down the

forces of Evil

behind last year's deadly attack on a U.S. mission in Libya.

The brazen assault in Benghazi cost the lives of four Americans, including ambassador Chris Stevens, with the fatalities and disputes about what unfolded at the diplomatic base causing fury in Washington.

A State Department

front man

told Agence

La Belle France

Presse that its Rewards for Justice program has since January been offering up to $10 million "for information leading to the arrest or conviction of anyone who was involved in the September 2012 Benghazi attacks."

The reward was not widely publicized when it was first made available, because of what the Department called "security issues and sensitivities surrounding the investigation."

"Since this event happened... we've made it clear that we are committed to bringing the people who conducted this attack to justice. And we're using all the appropriate tools we have to do that," the

front man

said.

The reward on offer "was for anyone who was involved, not for any particular individual," added the official, who asked not to be named.

Hordes of heavily armed

forces of Evil

stormed the mission on September 11 last year and then attacked a nearby CIA compound with mortar shells and rockets.

Posted by: Fred || 11/16/2013 00:00 || Comments || Link || E-Mail|| [6458 views] Top|| File under: Arab Spring
Caucasus/Russia/Central Asia
Dagestani children record militant-style threatening videos
Children in Dagestan have found a new form of entertainment: making threatening videos and sending them to adults. Armed with toy weapons, the kids imitate the behavior of militants while making demands.

In one of the videos, a boy who appears to be around 12 years old demands good grades in school. He states that he should have only "A" grades in both the school register and his student record within five days of the video's receipt. Without smiling, the child says, "If you don't do that, I'll first kill Khalimat and Nurmagomed and then come at you. Insha'allah.

Another child of about the same age is armed with a plastic machine gun and demands money. The boy says that "when he was a kid," he was beaten up by someone named Mohammed. He then demands that Mohammed give him two million rubles and his motorcycle. The young "racketeer" says that if his request is not fulfilled, Mohammed's "son and a couple of other people" will be killed. The boy gives the man five days to make payment.

Several of the videos have been circulating on the internet, but police say they are just a joke and pose no real danger. Indira Aganyeva, a police officer in Makhachkala said, "We know that such records appeared on the internet. It's so painful, such a shame that children take part in them. But it's a mistake of adults who set an example."

Sending videos on flash drives is a common practice among illegal militant groups in Dagestan. Gunmen typically send these videos to businessmen and officials, threatening them and their relatives unless they give money to jihad.
Posted by: ryuge || 11/16/2013 00:00 || Comments || Link || E-Mail|| [6457 views] Top|| File under:
Europe
Man who attacked US Embassy in Bosnia apologizes
A man being retried for attacking the American Embassy in Sarajevo in 2011 has apologized for what he now calls his "stupid act".

Mevlid Jasarevic seriously injured a police officer when he fired at the embassy for more than 40 minutes using an automatic rifle. On November 13, he told the court that he had been manipulated and then abandoned by his Islamist mentors.

Jasarevic was found guilty of terrorism and sentenced to 18 years in prison by Bosnia's state court in December 2012. The verdict was revoked on appeal in July and a new trial ordered after judges said the original trial was flawed. Defense attorneys had argued they did not have access to witness testimony and evidence.

The court will give its verdict next week.
Posted by: ryuge || 11/16/2013 00:00 || Comments || Link || E-Mail|| [6457 views] Top|| File under:
India-Pakistan
Jamaat all the more important in KP
[Dawn] Qaumi Watan Party is hurt, while Pakistain Tehrik-e-Insaf
...a political party in Pakistan. PTI was founded by former Pakistani cricket captain and philanthropist Imran Khan. The party's slogan is Justice, Humanity and Self Esteem, each of which is open to widely divergent interpretations....
is uncompromising.

The abrupt end to their apparently ill-conceived political bonhomie has bolstered Jamaat-e-Islami
...The Islamic Society, founded in 1941 in Lahore by Maulana Sayyid Abul Ala Maududi, aka The Great Apostosizer. The Jamaat opposed the independence of Bangladesh but has operated an independent branch there since 1975. It maintains close ties with international Mohammedan groups such as the Moslem Brotherhood. the Taliban, and al-Qaeda. The Jamaat's objectives are the establishment of a pure Islamic state, governed by Sharia law. It is distinguished by its xenophobia, and its opposition to Westernization, capitalism, socialism, secularism, and liberalist social mores...
.

And why should not JI feel emboldened? It has already been patted on the back by the man in full control of Khyber-Pakhtunkhwa


... formerly NWFP, still Terrorism Central...


's politics.

PTI chief Imran Khan

... aka Taliban Khan, who is the lightweight's lightweight...
in his brief communiqué on Wednesday last through which he announced his decision of pulling out of alliance with QWP, appreciated the JI-backed provincial ministers' 'exemplary' commitment to 'anti-corruption' endeavour of the PTI-led provincial government.

After QWP's departure from the coalition government in a manner with no precedent in Pakistain's political history, JI has got doubled up its significance for the coalition government, becoming all important for PTI to continue its reign of power in Khyber-Pakhtunkhwa.

JI's numerical strength in the Khyber-Pakhtunkhwa Assembly may not be very impressive for many, but its eight-member parliamentary group in the 124-strong legislature forms an important lifeline for PTI's rule in the province.

The last time JI enjoyed this formidable political stature was in Muttahida Majlis-e-Amal's rule in Khyber-Pakhtunkhwa during the first half of the last decade.

Posted by: Fred || 11/16/2013 00:00 || Comments || Link || E-Mail|| [6457 views] Top|| File under: Govt of Pakistan
TTP 'backing out of Manazra challenge'
[Dawn] The Sunni Ittehad Council said on Thursday that the Tehrik-e-Taliban Pakistain was now backing out of its Manazra challenge on jihad and martyrdom.

The TTP had pledged to cease its activities in Pakistain if its representatives lost the debate.

Accepting the challenge, the SIC had asked the Taliban to either visit Lahore, Beautiful Downtown Peshawar


...capital of Khyber Pakhtunkhwa (formerly known as the North-West Frontier Province), administrative and economic hub for the Federally Administered Tribal Areas of Pakistan. Peshawar is situated near the eastern end of the Khyber Pass, convenient to the Pak-Afghan border. Peshawar has evolved into one of Pakistan's most ethnically and linguistically diverse cities, which means lots of gunfire.


, Bloody Karachi


...formerly the capital of Pakistain, now merely its most important port and financial center. It is among the largest cities in the world, with a population of 18 million, most of whom hate each other and many of whom are armed and dangerous...


or Islamabad for the debate.

The TTP, however, refused to visit these cities, saying its activists couldn't afford to come out of their hidings.

It also criticized the SIC for setting tough conditions for the debate.

In a statement, the SIC said a panel of judges headed by the CJP and comprising non-political

holy man

s/scholars and chief justices of high courts could be constituted to watch the manazra.

The SIC rejected the Taliban proposal to hold the debate outside Pakistain. It also urged country's top

holy man

s and religious parties' leaders to unite to make the Taliban surrender.

Posted by: Fred || 11/16/2013 00:00 || Comments || Link || E-Mail|| [6457 views] Top|| File under: TTP
Ashura observed in Pakistan, cellphone services resumption begins
[Dawn] Cellphone services began resumption on Friday in Multan, Gilgit, Quetta, Bloody Karachi


...formerly the capital of Pakistain, now merely its most important port and financial center. It is among the largest cities in the world, with a population of 18 million, most of whom hate each other and many of whom are armed and dangerous...


, Beautiful Downtown Peshawar


...capital of Khyber Pakhtunkhwa (formerly known as the North-West Frontier Province), administrative and economic hub for the Federally Administered Tribal Areas of Pakistan. Peshawar is situated near the eastern end of the Khyber Pass, convenient to the Pak-Afghan border. Peshawar has evolved into one of Pakistan's most ethnically and linguistically diverse cities, which means lots of gunfire.


, Lahore and various other areas of the country after Ashura was observed in most cities and small towns across the country.

The main procession in Karachi ended on Friday. Chief Minister Sindh Syed Qaim Ali Shah visited and reviewed the security arrangements of the final procession and lauded the efforts of Sindh Police and Rangers for maintaining the law and order situation.

Moreover, the provincial government of Sindh extended for two days the province wide ban imposed on

riding double

.

The Ashura processions also concluded in other cities of the country.

Authorities have also decided that cellphone services would remain suspended in Rawalpindi until Sunday keeping in view the tense situation prevailing in the city.

Posted by: Fred || 11/16/2013 00:00 || Comments || Link || E-Mail|| [6458 views] Top|| File under: Govt of Pakistan
Turkey Warns against Syrian Kurd Autonomy
[An Nahar] Turkey on Friday warned that it would not accept this week's declaration of provisional self-rule by Kurds in neighboring war-torn Syria.

"Turkey cannot permit a fait accompli, there is no question of accepting such a thing in Syria," Turkish President Abdullah Gul said in televised comments in eastern Turkey.

"We cannot allow Syria, which is faced with major chaos, to disintegrate," Gul said.

For three decades, Turkey has been embroiled in a deadly Kurdish insurgency on its soil.

It shares a border with Syria and fears a de facto Kurdish state there -- similar to one already established in neighboring Iraq -- could provide a rear base of operations for Turkish Kurd guerrillas.


On Monday, Kurdish militia dominated by a party close to Turkey's main Kurdish grouping declared provisional self-rule in Syrian areas under their control.

The move raised alarm in Ankara, whose campaign against the rebel Kurdistan Workers Party (PKK) has left more than 40,000 people dead. It is currently involved in the latest attempt to strike a peace deal with the outlawed group.

The Syrian Kurdish militia, dominated by a PKK sister party, the Democratic Union Party, hold large chunks of northwestern Syria near the Turkish border.

The Syrian Kurd declaration was blasted by the main Syrian opposition alliance, which dubbed the Kurdish groups "hostile" forces.

The opposition Syrian National Coalition is dominated by Sunni Arabs. It has been at pains to keep the Kurds on its side in the two-and-a-half-year uprising against the regime of Hereditary President-for-Life Bashir Pencilneck al-Assad


Light of the Alawites...


Its main faction, the Syrian National Council, even named secular Kurdish dissident Abdulbaset Sayda as its leader last year.

But mounting violence between the Kurds and al-Qaeda loyalists -- who form a major battlefield force in the rebellion -- has sparked a deepening rift between the Kurds and the mainstream opposition.
Posted by: Fred || 11/16/2013 00:00 || Comments || Link || E-Mail|| [6459 views] Top|| File under: Govt of Syria
Watchdog Adopts Syria Chemical Arsenal Destruction Plan
[An Nahar] The world's chemical watchdog on Friday adopted a final roadmap for ridding Syria of its arsenal by mid-2014, hours before a deadline expired, a

front man

said.

"The plan is adopted," Christian Chartier, a

front man

for the Organization for the Prohibition of Chemical Weapons (OPCW), told Agence

La Belle France

Presse after a meeting of its 41-member Executive Council in The Hague.

Friday was the deadline for the OPCW to agree "destruction milestones" for the more than 1,000 tonnes of dangerous chemicals in Syria, according to the terms of a U.S.-Russian deal that headed off U.S. military strikes on
Hereditary President-for-Life Bashir Pencilneck al-Assad


Before going into the family business Pencilneck was an eye doctor. If he'd stuck with it he'd have had a good practice by now...


's regime.

The talks at OPCW headquarters in The Hague broke off twice before agreement was reached, as delegates thrashed out the final draft.

A team of U.N.-OPCW inspectors has been on the ground since October checking Syria's weapons and facilities.

Destruction of declared chemical weapons production facilities was completed last month and all chemicals and precursors placed under seal, the OPCW said last month ahead of a November 1 deadline backed by a U.N. Security Council resolution.

Inspectors are working "in an active war zone, in an extreme security situation," Sigrid Kaag, the joint OPCW-U.N. mission coordinator, told Friday's OPCW meeting.

Posted by: Fred || 11/16/2013 00:00 || Comments || Link || E-Mail|| [6457 views] Top|| File under: Govt of Syria
Hizbullah Warns Sunni Allies in Tripoli from New Wave of Assassinations
[An Nahar] Hizbullah warned its allies in the northern city of Tripoli


...a confusing city, one end of which is located in Lebanon and the other end of which is the capital of Libya. Its chief distinction is being mentioned in the Marine Hymn...


from a new wave of

liquidation

s targeting them, the Kuwaiti al-Seyassah newspaper reported on Friday.

According to the newspaper, Hizbullah urged all Sunni leaders, who are close to the party, to take all the necessary precautions after receiving information on a scheme to assassinate them.

The report comes in light of the

liquidation

of pro-Hizbullah Sunni Sheikh Saadeddine Ghiyye in the head.

On Tuesday, two masked men on a

cycle of violence

shot Islamic Action Front


...Jordan's branch of the Moslem Brüderbund...


official Ghiyyeh in Tripoli's al-Bahsa area.


Hizbullah chief His Eminence Sayyed Hassan Nasrallah


The satrap of the Medes and the Persians in Leb...


considered the killing "an attack against the resistance and its supporters."

Ghiyyeh was close to Sheikh Hashem Minkara, the head of the Islamic Tawhid Movement, who is an ally of the regime of Syrian Hereditary President-for-Life Bashir Pencilneck al-Assad


Despoiler of Deraa...


However,


by candlelight every wench is handsome...


caretaker Interior Minister Marwan Charbel ruled out on Wednesday that the murder of a Ghiyyeh would lead to a new round of

liquidation

s in

Leb

.
Posted by: Fred || 11/16/2013 00:00 || Comments || Link || E-Mail|| [6457 views] Top|| File under: Hezbollah
Albania rejects request to destroy Syrian weapons
Albania Friday rejected a US request to host the destruction of Syria's chemical weapons, in a new setback for the internationally-backed disarmament plan three weeks after Norway also said no.


As John E. at Ace notes, Albania loves the U.S. It loved George Bush. For a while it wanted to be the 51st state. Wonder what changed?

"It is impossible for Albania to take part in such an operation... as it has no capacity" to carry out such a task, Albanian Prime Minister Edi Rama told reporters.

More than 4,000 people opposed to the destruction of the chemical arsenal on Albanian soil cheered Rama's announcement, which was broadcast live on giant screens on Tirana's main square.

Rama said that the United States had asked Albania to "contribute to the destruction of chemical weapons".

"Our response was 'yes, in principle'. We are ready to engage in this mission, but we do not have the capacity," Rama said. He said the decision was "very difficult".

In a statement issued immediately after Rama's press conference, the US embassy said Washington "appreciates that the government of Albania gave serious consideration" to the issue.

"We respect the Prime Minister's decision... We remain confident that we will complete elimination of the program within the timeline agreed upon," the embassy said.

NATO member Albania, along with France and Belgium, had been mooted as a possible host for site for the dismantling of Syria's entire chemical arsenal, estimated at about 1,000 tonnes.


Let the Belgians do it. Ship the stuff to Antwerp.

Rama's Socialist-led government, in office since September, had over the past week faced growing street protests over the prospect. Protestors dispersed in Tirana and other Albanian towns after Rama's announcement.

Hundreds of people spent the night outside Albania's seat of government, while thousands of protesters gathered in towns across the country. Protesters carried placards saying "No to chemical weapons", "We love the United States, but we prefer Albania" and "We want oxygen, not sarin gas".

Protest organisers, the non-governmental Alliance Against Waste Import, said some 35,000 people had signed a petition urging the authorities to reject the US request.

Analyst Lutfi Dervishi said Albania had so far done "everything the United States wants".

"Albania is a small country that has always needed US support. In turn, Washington sees Albania as its closest strategic ally in the region," Dervishi told AFP. But Dervishi warned that the country, although "indebted" to Washington for its support for Albania's NATO entry in 2009, public pressure on Rama's two-month-old government was very strong.

"Albania has never said no to the United States but this time the load is too large for a small country and its capabilities," said Dervishi.
Posted by: Steve White || 11/16/2013 00:00 || Comments || Link || E-Mail|| [6458 views] Top|| File under:
EU to re-impose Iran sanctions quashed by court
The European Union will re-impose asset freezes on several Iranian companies, annulled this year by court order, even as world powers appear close to a breakthrough deal with Tehran over its contested nuclear programme, Reuters reported.

EU diplomats said the move was to re-establish sanctions already imposed, rather than increasing pressure on Iran. Any new sanctions could risk scuppering a deal that global powers hope to reach with Iran at talks that start next Wednesday.

The EU decision, taken by senior officials on Thursday, must still be approved by EU governments later this week, diplomats told Reuters. It covers Persia International Bank, Export Development Bank of Iran and Bank Refah Karagan, among others. It aims to counter mounting litigation by hundreds of people and companies from Iran after several legal challenges succeeded in quashing sanctions this year.

It is the first time the EU has sought to address legal challenges by imposing new measures against previously listed targets, instead of trying to win appeals, and reflects growing concern that sanctions can be difficult to defend in court.

"We are maintaining the current sanctions regime, not broadening it. The relistings amount to keeping the current system," one EU diplomat told Reuters, speaking on condition of anonymity.

In striking down sanctions, Europe's second-highest court has said EU governments have failed to provide sufficient evidence to link targeted companies with Tehran's nuclear work.


Because it only looks, quacks, walks, and has feathers like a duck...

The EU has in the past appealed against sanctions being quashed, for example after the court overturned sanctions on Bank Mellat and Bank Saderat, among the biggest private banks in Iran, earlier this year.

Diplomats now say a growing body of litigation makes it difficult to find legal bases for appeals. They say it is impossible to provide detailed proof of the targeted companies' links to Iran's atomic programme because doing so could expose confidential intelligence.
Posted by: Steve White || 11/16/2013 00:00 || Comments || Link || E-Mail|| [6457 views] Top|| File under:
Who's in the News
31
[untagged]
4
Arab Spring
3
Govt of Syria
2
Govt of Pakistan
2
Boko Haram
1
TTP
1
al-Qaeda in Europe
1
Abu Sayyaf
1
Hezbollah
1
Jamaat-e-Islami
1
Pirates
1
Thai Insurgency
1
al-Qaeda in Pakistan
Bookmark
E-Mail Me
The Classics
The O Club
Rantburg Store
The Bloids
The Never-ending Story
Thugburg
Gulf War I
The Way We Were
Bio
Merry-Go-Blog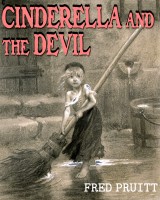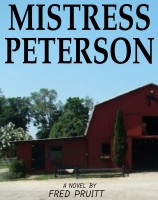 On Sale now!


A multi-volume chronology and reference guide set detailing three years of the Mexican Drug War between 2010 and 2012.

Rantburg.com and borderlandbeat.com correspondent and author Chris Covert presents his first non-fiction work detailing the drug and gang related violence in Mexico.

Chris gives us Mexican press dispatches of drug and gang war violence over three years, presented in a multi volume set intended to chronicle the death, violence and mayhem which has dominated Mexico for six years.
Click here for more information


Meet the Mods
In no particular order...


Steve White
Seafarious
Pappy
lotp
Scooter McGruder
john frum
tu3031
badanov
sherry
ryuge
GolfBravoUSMC
Bright Pebbles
trailing wife
Gloria
Fred
Besoeker
Glenmore
Frank G
3dc
Skidmark
Alaska Paul



Better than the average link...



Rantburg was assembled from recycled algorithms in the United States of America. No trees were destroyed in the production of this weblog. We did hurt some, though. Sorry.
3.236.122.9

Help keep the Burg running! Paypal: