Africa Horn
Somali PM vows to pay salaries for SNA soldiers
[SHABELLENEWS] The Prime Minister of Somalia Hassan Ali Khaire has announced that his Federal government will pay regular payments for the country's National Army (SNA).


That sounds like a big-hearted gesture, doesn't it...


While addressing integrated troops at a military base outside Kismayo


...a port city in the southern Lower Juba province of Somalia, at the extreme southern end of the country (assuming Somalia can be called a country). It is the commercial capital of the autonomous Jubaland region...


, PM Khaire said his administration will give first priority to pay the forces in fight against Al shabaab.

The Prime minister ordered his deputy and the defense minister to pay the salaries swiftly, to boost the morale of troops who are sacrificing their lives to the country.

Somali National army soldiers had not been paid for months in the past, as the African Union


...a union consisting of 53 African states, most run by dictators of one flavor or another. The only all-African state not in the AU is Morocco. Established in 2002, the AU is the successor to the Organisation of African Unity (OAU), which was even less successful...


forces get their payments monthly by the European Union


...the successor to the Holy Roman Empire, only without the Hapsburgs and the nifty uniforms and the dancing...


(EU).

The PM's remarks came after his cabinet ministers held their weekly meeting in Kismayo, the capital of Jubbaland state, first time outside the capital since he took the oath of the office last March.
Posted by: Fred || 07/17/2017 00:00 || Comments || Link || E-Mail|| [6460 views] Top|| File under:
Down Under
Australia migrant colonist briefs
Not much, and all from the Daily Mail:

Islam critic Ayaan Hirsi Ali urges Australians to boycott ALL halal-certified food so they're not funding Muslim schools and mosques - and wants immigrants to be quizzed on child brides and female circumcision
11/07/17
An internationally prominent Islam critic Ayaan Hirsi Ali is urging Australians to boycott halal-certified food so they're not funding Muslim schools, mosques and Islamist propaganda.

Australian pediatrician dubbed 'Dr Jihad' after joining ISIS will 'die in Raqqa' after appearing in twisted propaganda video
05/07/17
Australian paediatrician Tareq 'Dr Jihad' Kamleh, who is fighting for ISIS, will likely soon be killed as coalition forces prepare to retake the Syrian city of Raqqa where he and 4,000 jihadists are

Brother of notorious ISIS terrorist has parole revoked after 'threatening to kill the father of a 16-year-old opponent and "put holes" in another man at his son's soccer match'
04/07/17
Ahmed Elomar (pictured) allegedly threatened to kill the supporter moments after an on-field incident during an under-16s match at Kooringa Reserve, in Sydney's west, in May.

Sheikh who angered hardline Muslims by denouncing Sharia law asks followers for $30,000 for security guards and steel-barred windows at his home because he fears for his life
04/07/17
The controversial sheikh who angered hardline Muslims by denouncing Sharia law has asked his supporters for $30,000 to pay for security guards and steel-barred windows at his home because he fears for his life. Sheikh Mohammad Tawhidi, who has previously called for Islamic schools in Australia to be shut down and criticised extreme Islamic group Hizb-ut Tahrir, said abuse he received from radical Muslims grew so bad he was forced to abandon his home and seek refuge.
Posted by: trailing wife || 07/17/2017 00:00 || Comments || Link || E-Mail|| [6459 views] Top|| File under: Moslem Colonists
Home Front: Politix
US Withdraws from Obama's Australian Refugee Scheme
[IndependentSentinal] President Trump wasn't happy when Australian Prime Minister Malcolm Turnbull informed him about the secret deal. Trump said Australia was sending the next "Boston bombers to America". Reluctantly, the President agreed to screen them.

Well, the scheme is in doubt again.

Refugee activists are furious because U.S. officials have stopped interviewing economic migrants on the Australian island of Nauru. We've reached the limit of 50,000 refugees under President Trump's executive order.

The Australian's are holding the economic migrants in an offshore detention center. They want to close it along with another offshore facility. In response to left-wing activists' demands to close the centers, Australia wants to send them to us. In exchange, they will take Central American refugees who aren't even in the U.S. but are planning to immigrate to the U.S. illegally


WTF, over?

.
Reuters reports that: U.S. officials halted screening interviews and departed the Pacific island of Nauru on Friday, two weeks short of their scheduled timetable and a day after Washington said the United States had reached its annual refugee intake cap.

The USCIS said on Saturday that the program would continue but offered no details.

Australian officials say the deal will progress. The quota rolls over again in October and they "expect that the United States will adhere to this agreement, as the president promised..."

The Australians have another detention center on Papua New Guinea's Manus island that they won't be able to empty out if the U.S. doesn't come back and take their rejected refugees.

"The U.S. deal looks more and more doubtful," Ian Rintoul from the Refugee Action Coalition said. "The U.S. deal was never the solution the Australian government pretended it to be."

The majority of the detainees interviewed on both Manus and Nauru by U.S. officials in April are from Sudan, Somalia and Afghanistan


WTF, over? - Part II

.
Two of the three are on the list of nations under restricted travel orders.

Australia was so against allowing these economic migrants into the country, they offered them $25,000 each to go home. Few have done so.
Posted by: Anomalous Sources || 07/17/2017 00:00 || Comments || Link || E-Mail|| [6466 views] Top|| File under: Moslem Colonists
India-Pakistan
Nawaz Sharif will land in Adiala Jail after Panamagate verdict: Imran Khan
[DAWN] Pakistain Tehrik-e-Insaf
...a political party in Pakistan. PTI was founded by former Pakistani cricket captain and philanthropist Imran Khan. The party's slogan is Justice, Humanity and Self Esteem, each of which is open to widely divergent interpretations....
(PTI) Chairman Imran Khan

... aka Taliban Khan, who ain't the brightest knife in the national drawer...
said that Prime Minister Nawaz Sharif


... served two non-consecutive terms as prime minister, heads the Pakistain Moslem League (Nawaz). Noted for his spectacular corruption, the 1998 Pak nuclear test, border war with India, and for being tossed by General Musharraf...


will land in Adiala jail as an outcome of the Panamagate hearing in the Supreme Court (SC).

Addressing a workers convention in Islamabad on Sunday, the PTI leader warned PM Sharif of the possibility of landing behind bars. "You will not go to Jeddah, but to Adiala jail," said Khan, referring to Nawaz Sharif's exile in 1999 after his government was toppled by the then Gen
Pervez Perv Musharraf


... former dictator of Pakistain, who was less dictatorial and corrupt than any Pak civilian government to date ...


Khan vowed to "either celebrate victory in Islamabad or take to the streets against the PML-N leadership" after the apex court decides the Panamagate case, which is set to resume on Monday.

He accused the PML-N of planning to attack the SC if the outcome of Panamagate case was against the Sharifs. He warned PM Sharif against any such attempt and said that the entire nation would stand with the apex court.

PML-N has destroyed the parliament as well as all other institutions, said Khan, adding, "All except the apex court and the army".
Posted by: Fred || 07/17/2017 00:00 || Comments || Link || E-Mail|| [6459 views] Top|| File under: Govt of Pakistan
Israel-Palestine-Jordan
Shin Bet: Gunman shot up settlements over tiff with family
[IsraelTimes] Paleostinian suspect killed in firefight with Israeli forces went on shooting spree with fiancée, attacking two West Bank communities.


Romeo and Juliet, Palestinian style.

A Paleostinian gunman who was killed in a firefight with Israeli forces on Sunday had gone on a shooting spree with his fiancée following an argument with their families over their engagement, according to the Shin Bet security service.

The suspect -- identified by police as Amar Ahmad Halil of Nabi Saleh -- was behind two drive-by shooting attacks on Saturday near the West Bank settlement of Ateret, which left a Paleostinian driver lightly hurt, and one at an IDF post near Halil's hometown of Nabi Saleh, according to Israeli security forces.

There were no injuries in the second attack, the army said. Soldiers uncovered two bullet casings in the area.

Hours after the attack, Israeli security forces -- made up of troops from the army, Shin Bet and Border Police -- entered Nabi Saleh to arrest Halil.

"The forces encountered the suspect, who attempted to open fire at them. In response to the immediate threat forces fired towards the attacker resulting in his death," it said.

Another Paleostinian detainee was lightly injured in the firefight and was treated at the scene, the army said.

According to the Shin Bet, Halil, 34, was a former member of the Paleostinian Authority's security services.

His fiancee, Rawan Amber, accompanied Halil during the attacks, according to the Shin Bet.

On Sunday, she handed herself in to the PA police and was placed under arrest.

According to the Shin Bet, the two carried out the attacks because their families opposed their engagement.

The gun used was an improvised Carlo-style submachine gun that was made to look like an M-16 assault rifle.
Posted by: trailing wife || 07/17/2017 00:00 || Comments || Link || E-Mail|| [6461 views] Top|| File under: Palestinian Authority
Over 120,000 Palestinian Children Attend Summer Camps Run By Hamas, Islamic Jihad, Other Terror Groups
[Breitbart] In recent days,

Hamas, always the voice of sweet reason,

, Islamic Jihad


...created after many members of the Egyptian Moslem Brotherhood decided the organization was becoming too moderate. Operations were conducted out of Egypt until 1981 when the group was exiled after the assassination of President Anwar Sadat. They worked out of Gaza until they were exiled to Lebanon in 1987, where they clove tightly to Hezbollah. In 1989 they moved to Damascus, where they remain a subsidiary of Hezbollah...


and other Paleostinian jihadist factions opened their traditional summer camps in which Paleostinian youth are indoctrinated with anti-Israel propaganda while some camps conduct weapons training and teach jihadist combat tactics.

According to figures from Hamas alone, some 120,000 children attend the terrorist group's camps. Tens of thousands more children attend camps run by other Paleostinian jihadist factions.

In addition, thousands of children participate in summer camps run by the Paleostinian refugee welfare agency UNWRA, where the focus is more on educational activities than those of a religious or military nature. UNRWA's summer camps bear the name "Summer Games," in contrast to the names of camps run by Hamas, Islamic Jihad, national resistance committees and other organizations that mostly use the names of Paleostinian activists who died as "

deaders

" ‐ in other words, bandidos

snuffies

killed while committing attacks against Israel.

The importance of the summer camps in the Hamas movement can be seen in the extensive coverage of them in Hamas media. Hamas operates a Supreme Committee for the Summer Camps and Osama Almuzeyni, a Hamas official responsible for the committee said, "The movement strives, through the summer camps, to train an entire generation to work for the liberation of Paleostine, in addition to educating the children on the principles of moderate Islam."
Posted by: trailing wife || 07/17/2017 00:00 || Comments || Link || E-Mail|| [6461 views] Top|| File under: Hamas
Southeast Asia
Telegram blocks terror content after Indonesia threatens ban
The company's response to this story from yesterday

[DAWN] The encrypted messaging app Telegram is forming a team of moderators who are familiar with Indonesian culture and language so it can remove "terrorist-related content" faster, its co-founder said Sunday, after Indonesia limited access to the app and threatened a total ban.

Pavel Durov, who with his brother Nikolai founded the app in 2013, said in a message to his 40,000 followers on Telegram that he'd been unaware of a failure to quickly respond to an Indonesian government request to block a number of offending channels chat groups on the app but was now rectifying the situation.

The Indonesian Ministry of Communications and Information Technology said Friday that it was preparing for the total closure of Telegram in Indonesia, where it has several million users if it didn't develop procedures to block unlawful content.

As a partial measure, it asked internet companies in the world's most populous

Moslem

nation to block access to 11 addresses offering the web version of Telegram.

Samuel Pangerapan, the director general of informatics applications at the ministry, said the app is used to recruit Indonesians into

bully boy

groups and to spread hate and methods for carrying out attacks including bomb making.

Suspected

murderous Moslems

tossed in the calaboose
Drop the rosco, Muggsy, or you're one with the ages!
by Indonesian police recently have told authorities that they communicated with each other via Telegram and received orders and directions to carry out attacks through the app, including from Bahrun Naim, an Indonesian with the

bully boy

Islamic State
...formerly ISIS or ISIL, depending on your preference. Before that al-Qaeda in Iraq, as shaped by Abu Musab Zarqawi. They're very devout, committing every atrocity they can find in the Koran and inventing a few more. They fling Allah around with every other sentence, but to hear the pols talk they're not really Moslems....
(IS) group in Syria accused of orchestrating several attacks in the past 18 months.


Posted by: Fred || 07/17/2017 00:00 || Comments || Link || E-Mail|| [6464 views] Top|| File under:
Syria-Lebanon-Iran
Syrian Army reopens former ISIL strongholds to the public
[AlMasdar] The Syrian Arab Army (SAA) announced on Sunday that the Deir Hafer and Maskanah plains have been reopened to the public after successfully clearing the areas of explosives.

The Deir Hafer Plain was liberated by the Syrian Arab Army's Tiger Forces earlier this year, following the massive campaign to reach the Euphrates River and expel the Islamic State (ISIL) from the Khafsa Water Pumping Station.

Once the Deir Hafer Plain was liberated, the Syrian Arab Army set their sights on the Maskanah Plain, which links the Aleppo and Al-Raqqa governorates together.

Within two weeks, the Tiger Forces had liberated the Maskanah Plain and reached the Salamiyah-Raqqa Highway, clearing a massive Islamic State pocket in the area.

Since the Islamic State's expulsion from these areas, the Syrian Arab Army has worked tirelessly with their Russian allies to clear Deir Hafer and Maskanah of mines and IEDs in order to allow residents to once again return.

The Syrian Government is now encouraging residents to return to their homes in both Maskanah and Deir Hafer, as these areas have been officially declared safe by the army.
Posted by: trailing wife || 07/17/2017 00:05 || Comments || Link || E-Mail|| [6463 views] Top|| File under: Govt of Syria
Captured Tunisian ISIS Fighter Confesses Muslim Brotherhood Encouraged Jihad in Syria
Patrick Poole has the Homeland Security beat for PJ Media. While there is some overlap with what we have here, he also picks up stories like this, supporting his work with tweets and quotes from news articles.

[PJMedia] A 34-year-old Tunisian ISIS fighter captured by Kurdish forces in Raqaa recently spoke to

news hound

Jenan Moussa of al-Aan TV. When asked why he had joined the terrorist organization, the fighter confessed that Ennahda -- the

Moslem Brüderbund

affiliate in Tunisia -- had encouraged young fighters to join the jihad in Syria.

It's not a coincidence, then, that Tunisia had the largest number of

imported muscle

in Syria.

This deflates much of the U.S. think-tank and media establishment narrative that the

Moslem Brüderbund

serves as a "firewall" against jihadist groups:
Posted by: trailing wife || 07/17/2017 00:00 || Comments || Link || E-Mail|| [6459 views] Top|| File under: Islamic State
Terror Networks
Fog: IS Supreme Leader al-Baghdadi "Still Alive": Iraqi Interior Ministry
Interesting if true, because someone claimed to take on the job a few days ago.

[IraqiNews] (BasNews) Refuting reports on the death of the Islamic State
...formerly ISIS or ISIL, depending on your preference. Before that al-Qaeda in Iraq, as shaped by Abu Musab Zarqawi. They're very devout, committing every atrocity they can find in the Koran and inventing a few more. They fling Allah around with every other sentence, but to hear the pols talk they're not really Moslems....
(IS) supreme leader, the Iraqi interior ministry has claimed that Abu Bakir al-Baghdadi to be still alive.

"According to monitoring cells and accurate information about his movement, and since we are more concerned with chasing and detecting the activity of

ISIS

(IS) leader and his followers, the Soqour Cell denies the news about his death, and recently circulated information are untrue," said Abu Ali al-Basri, head of the ministry's intelligence and counterterrorism, as reported by Iraqi News.

The official told the state-owned daily al-Sabah that Baghdadi is believed to be hiding in areas out of Raqqa, the group's proclaimed capital city in Syria.

Earlier in June, Russia said the IS leader is likely to have been killed during an Arclight airstrike carried out by Russian jets.

The Syrian Observatory for Human Rights, a UK-based human rights


When they're defined by the state or an NGO they don't mean much...


watchdog, confirmed Baghdadi's death last week. However,


if you can't be a good example, then you'll just have to be a horrible warning...


the US remains skeptical, saying it could not deny or confirm the reports.
Posted by: trailing wife || 07/17/2017 00:00 || Comments || Link || E-Mail|| [6471 views] Top|| File under: Islamic State
Who's in the News
28
[untagged]
11
Islamic State
5
Moslem Colonists
4
Govt of Syria
4
Govt of Pakistan
3
Govt of Iran
2
Taliban
1
al-Shabaab (AQ)
1
Hamas
1
al-Qaeda in the Arabian Peninsula
1
al-Nusra
1
Muslim Brotherhood
1
Palestinian Authority
1
Arab Spring
1
Ansar Bayt al-Maqdis (IS)
1
TTP
Bookmark
E-Mail Me
The Classics
The O Club
Rantburg Store
The Bloids
The Never-ending Story
Thugburg
Gulf War I
The Way We Were
Bio
Merry-Go-Blog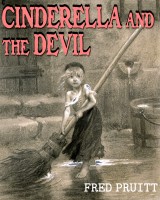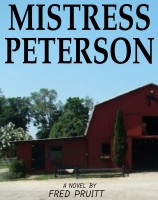 On Sale now!


A multi-volume chronology and reference guide set detailing three years of the Mexican Drug War between 2010 and 2012.

Rantburg.com and borderlandbeat.com correspondent and author Chris Covert presents his first non-fiction work detailing the drug and gang related violence in Mexico.

Chris gives us Mexican press dispatches of drug and gang war violence over three years, presented in a multi volume set intended to chronicle the death, violence and mayhem which has dominated Mexico for six years.
Click here for more information


Meet the Mods
In no particular order...


Steve White
Seafarious
Pappy
lotp
Scooter McGruder
john frum
tu3031
badanov
sherry
ryuge
GolfBravoUSMC
Bright Pebbles
trailing wife
Gloria
Fred
Besoeker
Glenmore
Frank G
3dc
Skidmark
Alaska Paul



Better than the average link...



Rantburg was assembled from recycled algorithms in the United States of America. No trees were destroyed in the production of this weblog. We did hurt some, though. Sorry.
3.235.184.215

Help keep the Burg running! Paypal: