Afghanistan
Afghanistan seeks world pressure on Islamabad for consensus in Taliban talks: Haley
[GEO.TV] Returning from a UN Security Council visit to Afghanistan, US Ambassador Nikki Haley

...Trump administration's ambassador to the UN. First woman to serve as Governor of South Carolina, and the second Indian-American governor in the country, after Bobby Jindal of Louisiana. At the age of 39, Haley was the youngest governor in the U.S., a distinction formerly held by Jindal. She is a Republican, which really grates on the Dems...
on Wednesday stressed the Kabul government wants world powers to step up pressure on Pakistain for consensus in talks with the Taliban
...Arabic for students...
Haley joined the 14 other council envoys for talks with top Afghan leaders in Kabul at the weekend as the government considers holding peace talks with the Taliban to end decades of insurgency.

"They feel confident that the Taliban will be coming to the table," Haley told

news hound

s at UN headquarters.

While the peace talks will be Afghan-led, the Kabul government did request that the Security Council weigh in to bring Pakistain onboard.

"They did ask us for consensus to put further pressure on Pakistain to come to the table and change their behaviour," Haley said.

The Afghan government is making strides towards stability, she said.

Haley, however, did not specify what measures could be taken to pressure Islamabad.

The Afghan government also requested council help to address narcotics production and trafficking, looking at "every country that moves them," she said.

The council visit - the first since 2010 - comes as the government holds a conference next month to present its strategy for reaching a settlement with

gang

s.


Posted by: Fred || 01/18/2018 00:00 || Comments || Link || E-Mail|| [10797 views] Top|| File under: Govt of Pakistain Proxies
Africa Subsaharan
Boko Haram Leader Shekau Mocks Chibok Girls Parents, Says We're 'In-Laws'
[All Africa] Boko Haram
... not to be confused with Procol Harum, Harum Scarum, possibly to be confused with Helter Skelter. The Nigerian version of al-Qaeda and the Taliban rolled together and flavored with a smigeon of distinctly Subsaharan ignorance and brutality...
leader, Abubakar Shekau

... the lunatic leader of Boko Haram who has been reported dead at least eleven times, pledged his body and soul to ISIS, told his fighters to hang it up once or twice, and been fired by the Caliph and refused to step down ...
, has taunted distraught parents of the

kidnapped

Chibok schoolgirls, telling them to accept the

faceless myrmidons

as their sons-in-law.

At least 100 of over 200 Chibok girls kidnapped by the terror group in 2014 remain in captivity.

A new video released on Monday by the group showed more than a dozen girls who identified themselves as the

kidnapped

Chibok girls.

Many of them had babies, an indication they had been sexually abused by the

Lion of Islam

s.

A young woman who spoke on behalf of the girls said the captives were doing well and were unwilling to return to their families. The speaker wore full face veil and could not be identified.

Mr. Shekau said the parents of the girls should consider himself and his men as their in-laws because their daughters were "happily married" to his fighters.

The 36-minute video which the Boko Haram leader claimed was recorded on Sunday, January 14, also faulted the claims of the Nigerian military that he was "unhealthy" and "a spent horse".

Mr. Shekau said the 107 girls that had so far regained their freedom were released by his group because they refused to convert to Islam or get married.

He said he also had

in jug

10 policewomen that were

kidnapped

along Damboa-Maiduguri Road when his men ambushed a military convoy in 2017.

Mr. Shekau, who spoke largely in Hausa, said the latest attempt by the Nigerian military to invade his enclave and rescue the policewomen was met with severe resistance that caused the government heavy losses including an helicopter, armoured tank, armoured personnel carrier and trucks.
Posted by: Fred || 01/18/2018 00:00 || Comments || Link || E-Mail|| [10793 views] Top|| File under: Boko Haram (ISIS)
Arabia
Most extreme Qaradawi fatwas that threatened millions of lives
[ENGLISH.ALARABIYA.NET] Yusuf al-Qaradawi

...Egyptian Islamic theologian and teevee preacher, well-known for IslamOnline, a website he helped found in 1997 and for which he now serves as chief religious scholar. Al-Qaradawi has also published more than 80 books, including Islam: The Future Civilization. He is considered one of the most influential Moslem Brotherhood scholars living today. Al-Qaradawi is banned from entering the United States, Israel and Great Britain. In 2004, 2,500 Moslem academics from Saudi Arabia, Iraq and Paleostine accused him of giving Islam a bad name....
is an Egyptian Islamic theologian based in Doha, Qatar


...an emirate on the east coast of the Arabian Peninsula. It sits on some really productive gas and oil deposits, which produces the highest per capita income in the world. They piss it all away on religion, financing the Moslem Brotherhood and several al-Qaeda affiliates. Home of nutbag holy manYusuf al-Qaradawi...


, and chairman of the International Union of

Moslem

Scholars.

He is the first Egyptian on the terror list announced by Soddy Arabia


...a kingdom taking up the bulk of the Arabian peninsula. Its primary economic activity involves exporting oil and soaking Islamic rubes on the annual hajj pilgrimage. The country supports a large number of princes in whatcha might call princely splendor. When the oil runs out the rest of the world is going to kick sand in the Soddy national face...


, Egypt, the UAE and Bahrain. The countries have collectively designated 59 individuals and 12 institutions that have financed terrorist organizations and received support from Qatar.

Over the years, Qaradawi issued numerous fatwas (religious edicts) that have been considered extreme and violent, even by al-Qaeda's radical standards.

Al Arabiya's Death Making" program on Jan. 17 will focus on those fatwas.

The most important of these fatwas came three years ago during his show on Al Jazeera channel when a viewer asked him about Syrian civilians in areas under regime and military control and whether it was permissible to kill them knowing that many of them would be supporters of Bashir al-Assad's government.

"We are not looking for intentions. Anyone who did not go out on Bashir al-Assad and remained under his authority must be fought and killed, whether civilian or military," Qaradawi replied.


Posted by: Fred || 01/18/2018 00:00 || Comments || Link || E-Mail|| [10793 views] Top|| File under: Govt of Qatar (MB)
Saudi Arabia deposits $2 bln in Yemen central bank to back currency
[ENGLISH.ALARABIYA.NET] Soddy Arabia


...a kingdom taking up the bulk of the Arabian peninsula. Its primary economic activity involves exporting oil and soaking Islamic rubes on the annual hajj pilgrimage. The country supports a large number of princes in whatcha might call princely splendor. When the oil runs out the rest of the world is going to kick sand in the Soddy national face...


's King Salman

...either the largest species of Pacific salmon or the current Sheikh of the Burnin' Sands,

King of the Arabians, Sheikh of the Burning Sands, Custodian of the Two Holy Mosques

and Lord of Most of the Arabians....
ordered a deposit of $2 billion to be paid into Yemen's central bank on Wednesday to shore up the weak Yemeni currency, the Saudi government said.

The move was made a day after the Yemeni prime minister issued a public plea for funds to prop up the rial and help stave off hunger in the war-torn country.

"It's not a loan, it's a deposit and the legitimate Yemeni government will not have to pay it back," a source close to the Saudi government said.

Yemen

...an area of the Arabian Peninsula sometimes mistaken for a country. It is populated by more antagonistic tribes and factions than you can keep track of. Except for a tiny handfull of Jews everthing there is very Islamic...
has been divided by nearly three years of civil war between the internationally recognized government, backed by Riyadh, based in the south, and the Iran-aligned Houthi
...a Zaidi Shia insurgent group operating in Yemen. They have also been referred to as the Believing Youth. Hussein Badreddin al-Houthi is said to be the spiritual leader of the group and most of the military leaders are his relatives. The Yemeni government has accused the Houthis of having ties to the Iranian government, which wouldn't suprise most of us. The group has managed to gain control over all of Saada Governorate and parts of Amran, Al Jawf and Hajjah Governorates. Its slogan is God is Great, Death to America™, Death to Israel, a curse on the Jews ...
movement which controls the north including the capital Sanaa.

Its currency, the rial, has lost more than half its value against the US dollar and soaring prices have put some basic commodities out of reach for many Yemenis.

Based in the southern port city of Aden, Yemen's Central Bank has struggled to pay public sector salaries on which many Yemenis depend amid dwindling foreign exchange reserves.

"Saving the rial means saving Yemenis from inevitable hunger," Prime Minister Ahmed bin Daghr said on Wednesday.

Posted by: Fred || 01/18/2018 00:00 || Comments || Link || E-Mail|| [10793 views] Top|| File under: Govt of Saudi Arabia
Europe
Iranian spies in Germany targeted Israel embassy, Jewish kindergartens — report
[IsraelTimes] German journalist tells Israeli broadcaster that alleged al-Quds Force agents whose homes were raided were monitored for 2 months

The German journalist who first reported raids by local security forces at the homes of suspected Iranian spies across Germany supplied new details Wednesday about the Israeli and Jewish targets allegedly monitored by the suspects.

Josef Hufelschulte, of the weekly German-language magazine FOCUS, told Israeli public broadcaster Kan that the suspected spies had been gathering information on the Israeli embassy in Berlin, as well as on targets related to the local Jewish community, including kindergartens.

The operatives were monitored by German intelligence services for two months before the raids were conducted, Hufelschulte said.

On Tuesday, German authorities said they were conducting searches across the country in connection with 10 suspected Iranian spies, with FOCUS magazine claiming that they were members of an elite military force that had been eyeing Israeli and Jewish targets.

The report said that arrest warrants for the suspects listed them as members of the al-Quds force, which is part of the Iranian Revolutionary Guards Corps and is considered a terrorist organization by the United States.
Posted by: trailing wife || 01/18/2018 00:00 || Comments || Link || E-Mail|| [10796 views] Top|| File under: Govt of Iran
Great White North
Canadian Muslim Community Fears Actual Backlash After Hate-Crime Hoax
Ah, the evergreen headline. I don't know about you, but it's long past time for a 'backlash' or two or three...


[Zero Hedge] Canadian Muslims say they fear anti-Muslim hate over this week's revelation that a young girl fabricated an internationally anti-Muslim hate crime story.

Canadian police reported that Kwalah Noman, an 11-year-old Muslim girl from Toronto, fabricated her claims that a man repeatedly attacked her by trying to cut off her hijab in public, sparking concern among the Toronto Muslim community that outrage over the lie could lead to actual discrimination, according to CTV News. Sabrine Azraq, a member of the Canadian Council of Muslim Women (CCMW), urged people to argue against any anger over the lie.

"This will probably be used as an opportunity to downplay all the times that Muslims come out and speak out against Islamophobia," Azraq told CTV News.


For a woman, she's got some balls saying that.


Amira Elghawaby, a human rights activist, said she also feared potential, legitimate backlash, adding that the Canadian Muslim community is filled with " a lot of anxiety" over the upcoming anniversary of the Jan. 29 Quebec City mosque massacre.

Both Elghawaby and CCMW member Sabreena Ghaffar-Siddiqui pleaded with the public to take Noman's age into consideration and refrain from targeting an 11-year-old girl.


And why should Canadian citizens listen to this? She felt free to participate in a hoax. I'd give her 30 days in juvee 'youth center', her accomplices a lot more.
Posted by: Raj || 01/18/2018 09:48 || Comments || Link || E-Mail|| [10793 views] Top|| File under: Moslem Colonists
Home Front: Politix
Report: Democrat IT Guys Logged In as Congressmen
[TruNews] Pakistani IT workers who were supposed to be working on computers for House Democrats were using the passwords of members of Congress to access the House servers and cover their tracks, according to an investigation report.

The Daily Caller's Luke Rosiak reports the House Office of Inspector General investigators concluded Imran Awan, his wife Hina Alvi, his brothers Abid and Jamal, and his friend Rao Abbas employed a "classic method for insiders to exfiltrate data from an organization," which continued even after they were told to stop. He further reports:

There are indications that numerous members' data may have been secretly residing not on their designated servers, but instead aggregated onto one server, according to the briefing and other sources. Authorities said that the entire server was then physically stolen.

When acting on the findings, Democratic leadership appear to have misrepresented the issue to their own members as solely a matter of theft, a comparison of the investigators' findings with Democrats' recollections and a committee's public statement shows, leading 44 Democrats to not conduct protective measures typically taken after a breach‐including informing constituents whose personal information may have been exposed.

The report includes a list of involved Democrats, as means of informing their constituents, who likely still don't know their private information may be making the rounds on the Dark Web.

Rosiak also reported there was evidence the House Democratic Caucus server was "being used for nefarious purposes and elevated the risk that individuals could be reading and/or removing information," and it may have been used to "store documents taken from other offices." At the time, the caucus was led by then-Rep. Xavier Becerra, who is now Attorney General of California.

Posted by: Vast Right Wing Conspiracy || 01/18/2018 00:00 || Comments || Link || E-Mail|| [10793 views] Top|| File under: Moslem Colonists
India-Pakistan
India Tests Ballistic Missile, Posing New Threat to China
and Pakistain


[NYTimes] India tested a long-range ballistic missile capable of carrying nuclear weapons on Thursday, paving the way for membership to a small list of countries with access to intercontinental missiles and putting most of China in its reach.

The ballistic missile, called Agni 5, was launched from Abdul Kalam Island, off Odisha State in eastern India on Thursday morning, traveling for around 19 minutes and 3,000 miles. In a statement, the Indian Ministry of Defense said that all objectives of the mission had been "successfully met."

The firing of the Agni-5 comes months after the official end of a standoff between China and India over a remote sliver of land in the Himalayas, a squabble that lasted for more than two months and that was one of the worst border disputes between the countries in 30 years. The launch also comes during a tense period in India's troubled relationship with Pakistan, its nuclear-armed neighbor.

Nitin A. Gokhale, an independent national security analyst in New Delhi, said India did not previously have a missile capable of hitting "high-value targets" in China. But Thursday's successful launch of the Agni 5 has changed the calculus, he said, putting most of China, including major eastern coastal cities such as Shanghai, in reach.

"If there are hostilities, and if there are contingencies, then India has something which can deter China or at least make China think twice," he said.

The Agni 5 ‐ Agni means fire in Hindi ‐ is about 55 feet long and was developed in India. It is the most advanced missile in the Agni series, with a strike range of more than 3,000 miles and a payload of 1.5 tons, which is enough to transport a fusion-boosted fission weapon, a type of nuclear device.

Coming after four previous tests, Thursday's firing of the Agni 5 took India closer to incorporating the missile into its Strategic Forces Command, which oversees the country's nuclear weapons stockpile.
Posted by: Frank G || 01/18/2018 10:56 || Comments || Link || E-Mail|| [10793 views] Top|| File under:
Ghani warns Pakistan of consequences for supporting illegal armed groups
[Khaama (Afghanistan)] The

Afghanistan's Caped President

Mohammad Ashraf Ghani

...former chancellor of Kabul University, now president of Afghanistan. Before returning to Afghanistan in 2002 he was a scholar of political science and anthropology. He worked at the World Bank working on international development assistance. As Finance Minister of Afghanistan between July 2002 and December 2004, he led Afghanistan's attempted economic recovery until the Karzais stole all the money. ..
on Wednesday warned Pakistain of the consequences for supporting the illegal

gang

s.

Speaking during a consultative conference on peace in Kabul, President Ghani said supporting the illegal

gang

s is like growing up snakes up in own sleeves.

He said the Afghan government and nation extends the hand for peace to Pakistain insisting that supporting the illegal

gang

s is like growing snakes up in own sleeves.

President Ghani also called on the Taliban
...Arabic for students...
group to adopt the peace strategy and said the group should participate in intra-Afghan peace talks if they consider themselves Afghans and refrain from such acts that hand over the authorities of the country to the foreigners.

He also added that Afghanistan is not having the intention to occupy the home of the others but want to live with dignity in their own homes.

President Ghani once again called upon Taliban leaders not to surrender their fate into the hands of the neighbors, insisting that the neighbors never support peace.


Posted by: Fred || 01/18/2018 00:00 || Comments || Link || E-Mail|| [10793 views] Top|| File under:
Former rivals join Qadri in bid to 'send Sharifs home'
[GEO.TV] Rival opposition parties joined hands with Tahirul Qadri

...Pak politician, and would-be dictator, founder and head of Tehreek-e-Minhajul Quran and Pakistain Awami Tehrik. He usually resides in Canada, but returns to Pakistain periodically to foam at the mouth and lead demonstrations. Depending on which way the wind's blowing, Qadri claims to be the author of Pak's blasphemy law. Other times he says it wasn't him...
's Pakistain Awami Tehrik (PAT) in an anti-government protest on Wednesday in a bid to seek justice for victims of the 2014 shootings in Lahore's Model Town.

The allied opposition parties ‐ which included the Pakistain Tehrik-e-Insaf
...a political party in Pakistan. PTI was founded by former Pakistani cricket captain and philanthropist Imran Khan. The party's slogan is Justice, Humanity and Self Esteem, each of which is open to widely divergent interpretations....
(PTI), Pakistain People's Party (PPP), Awami

Moslem

League (AML), Pakistain

Moslem

League-Q, Jamaat-e-Islami
...The Islamic Society, founded in 1941 in Lahore by Maulana Sayyid Abul Ala Maududi, aka The Great Apostosizer. The Jamaat opposed the independence of Bangladesh but has operated an independent branch there since 1975. It maintains close ties with international Mohammedan groups such as the Moslem Brotherhood. the Taliban, and al-Qaeda. The Jamaat's objectives are the establishment of a pure Islamic state, governed by Sharia law. It is distinguished by its xenophobia, and its opposition to Westernization, capitalism, socialism, secularism, and liberalist social mores...
(JI), Pak Sarzameen Party (PSP), and others ‐ threatened to topple the Pakistain

Moslem

League-Nawaz (PML-N) led government and said they would announce their next course of action in the coming days.

Addressing the rally on Lahore's Mall Road, PAT chief Tahirul Qadri claimed the Sharifs would not be able to step out of their homes if he mobilises his workers.

"You won't be able to step out of Jati Umrah, if I ask my workers," Qadri said, taking the stage once again in the second session of the rally.


Posted by: Fred || 01/18/2018 00:00 || Comments || Link || E-Mail|| [10793 views] Top|| File under: Govt of Pakistan
International-UN-NGOs
Belgium pledges $23M to UNRWA after US cut
[Ynet] Belgium is stepping in to help the UN agency for Paleostinian refugees with a pledge of $23 million, days after the USA announced it will be cutting funds for UNRWA in half.

Deputy Prime Minister Alexander De Croo said Wednesday that "for a lot of Paleostinian refugees, the UNRWA is the last life buoy."

Among the group's projects are helping half a million children get an education and fending off attempts to radicalize them.

De Croo said he was responding to the global fundraising appeal in hopes of making up for funding cuts announced by the United States. The 19 million euros is Belgium's allocation for three years, but De Croo's office said it would be "disbursed immediately.
Posted by: trailing wife || 01/18/2018 00:00 || Comments || Link || E-Mail|| [10793 views] Top|| File under:
Israel-Palestine-Jordan
Warnings of fallout after US freezes funding for Palestinian refugees
[GEO.TV] The UN agency for Paleostinian refugees warned Wednesday it faced its worst funding crisis ever after the White House froze tens of millions of dollars in contributions, a move Paleostinian leaders decried as cruel and blatantly biased.

The agency provides Paleostinian refugees and their descendants across the Middle East with services, including schools and medical care, but Prime Minister Benjamin Netanyahu has long accused it of hostility toward Israel and called for its closure.

Around five million Paleostinians are eligible for its services.

On Tuesday, the United States held back $65 million that had been destined for the agency, two weeks after US President Donald Trump


...New York real estate developer, described by Dems as illiterate, racist, misogynistic, and what ever other unpleasant descriptions they can think of, elected by the rest of us as 45th President of the United States...


threatened future payments.

US is the largest contributor to the United Nations


...where theory meets practice and practice loses...


Relief and Works Agency for Paleostinian refugees (UNRWA).

"The US has announced it will contribute $60 million to the programme budget. There is for the moment no other indication of possible funding," UNRWA Spokesperson Chris Gunness told AFP.

"This dramatically reduced contribution results in the most severe funding crisis in the history of the agency."

He added, "stability in the Middle East is what we are talking about and the potential impact of UNRWA being destabilised is very likely to be widespread, profound, unpredictable and catastrophic."

Senior Paleostinian officials reacted with outrage to what they see as another move against them by Trump's White House following his declaration of Jerusalem as Israel's capital.


Posted by: Fred || 01/18/2018 00:00 || Comments || Link || E-Mail|| [10798 views] Top|| File under: Palestinian Authority
Syria-Lebanon-Iran
Syrian Air Defense Ready to Destroy Turkish Aviation if They Attack - Deputy FM
[Novosti-Russia] Syrian Foreign Ministry has warned Turkey against taking hostile action in Afrin, saying that Damascus will consider it an act of aggression and undermine the country's sovereignty.

The statement was made after Turkish Foreign Minister Mevlut Cavusoglu's statement made earlier in the day, saying that Ankara would intervene in Syria's Afrin and Manbij, citing the threat posed by the Kurdish militants to the integrity of the Syrian border.

Meanwhile, the Turkey's General Staff has reportedly put the troops on the border with Syria on high alert, preparing for a possible operation in Syrian Afrin against the armed formations of the Syrian Kurdish People's Protection Units (YPG), which Turkey considers a terrorist organization, associated with the banned in the country Kurdistan Workers Party.

The US Military Presence in Syria
A similar position has been voiced regarding the US presence on the Syrian soul by a source in the Syrian Foreign Ministry, as quoted by the state-run SANA news agency on January 18, who said that the internal affairs of any country should be managed by the people of that country.

The comment was made after US State Secretary Rex Tillerson's statement, made on January 17, saying that the United States would continue maintaining its military presence in Syria to prevent the re-emergence of the Daesh terrorist group (banned in Russia), and called on US allies to increase economic pressure on Syrian President Bashar Assad. According to Tillerson, the US diplomatic activities in Syria will be aimed at stabilizing the situation in the country, which does not involve open-ended nation-building or reconstruction of the war-torn country, and will seek to deter Iran's efforts to achieve greater influence in the region.
Posted by: 3dc || 01/18/2018 07:24 || Comments || Link || E-Mail|| [10793 views] Top|| File under: Govt of Syria
Pentagon says not creating conventional 'border guard' in Syria
[ENGLISH.ALARABIYA.NET] The Pentagon said on Wednesday it was not creating a new army or a conventional border guard in Syria, after The Sick Man of Europe Turkey


...just another cheapjack Moslem dictatorship, brought to you by the Moslem Brüderbund....


reacted with outrage to US plans to train fighters including Syrian Kurds on internal security.

"The US continues to train local security forces in Syria. The training is designed to enhance security for displaced persons returning to their devastated communities," the Pentagon said in a statement.

"It is also essential so that ISIS cannot reemerge in liberated and ungoverned areas. This is not a new "army" or conventional "border guard" force.
Posted by: Fred || 01/18/2018 00:00 || Comments || Link || E-Mail|| [10793 views] Top|| File under: Govt of Syria
US anti-air missiles for Kurds to meet Turkish, Syrian threats
[DEBKA]The US is supplying N. Syrian Kurds with man-portable air defense weapons MANPADs to counter Turkish war threats. Tensions around northern Syria hit a new high on Tuesday, Jan. 16, when Turkish President Tayyip Erdogan threatened his army would invade the Kurdish region of Afrin – and then Kurdish-held Manbij – both of which abut on the Turkish border. Not a single "terrorist" would survive this operation, he declared, describing it as "imminent." For "terrorists" in Erdogan speak, read fighters of the Kurdish YPG militia, American's key ally in northern Syria. This militia, spearheaded the battle which drove ISIS out of Raqqa and the US is counting on it to provide the backbone of the new 30,000-strong "Syrian Border Guard."

The Turkish president did not directly attack the US or the Trump administration, only tangentially. In his speech to parliament, he reproved NATO, saying, "You are duty-bound to strike a certain pose against anyone that harasses one of your partners." He also sent Turkish chief of staff Gen. Hulusi Akar to Brussels, where he plans to call on Gen. Joseph Dunford, chairman of the US Chiefs of Staff, and deliver Ankara's final warning before going to war on the Kurds of northern Syria.

Ankara is not alone with a score to settle with Washington over its military moves in northern Syria; Moscow and Damascus view the Trump administration steps as an American military takeover of a section of northern Syria which stretches between Turkey and Iraq and covers some 28,000 sq. km. (compared with 20,770 sq. km of Israel), and splitting up the country.

The Pentagon, estimating that all three may first resort to air strikes against the Kurdish regions and the new US-backed Syrian Border Guard, is sending the YPG man-portable air defense systems – MANPADS – which are especially effective against low-flying jets and helicopters. It is the first time since the Syrian insurgency erupted against the Assad regime in 2011, that the Americans are supplying any rebel force with these weapons.
Posted by: 3dc || 01/18/2018 00:00 || Comments || Link || E-Mail|| [10795 views] Top|| File under: Sublime Porte
Who's in the News
29
[untagged]
3
Govt of Syria
2
Boko Haram (ISIS)
2
Islamic State
2
Govt of Saudi Arabia
2
Commies
2
Moslem Colonists
1
PLO
1
Govt of Pakistan
1
Govt of Qatar (MB)
1
Antifa
1
al-Nusra
1
Taliban
1
Houthis
1
Jaish al-Islam (MB)
1
Govt of Pakistain Proxies
1
Hamas
1
Sublime Porte
1
al-Shabaab (AQ)
1
Govt of Sudan
1
Govt of Iraq
1
Hezbollah
1
Fatah
1
Palestinian Authority
1
Govt of Iran
Bookmark
E-Mail Me
The Classics
The O Club
Rantburg Store
The Bloids
The Never-ending Story
Thugburg
Gulf War I
The Way We Were
Bio
Merry-Go-Blog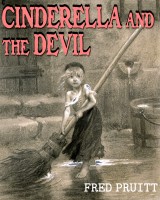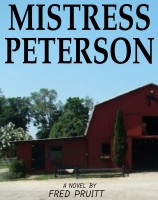 On Sale now!


A multi-volume chronology and reference guide set detailing three years of the Mexican Drug War between 2010 and 2012.

Rantburg.com and borderlandbeat.com correspondent and author Chris Covert presents his first non-fiction work detailing the drug and gang related violence in Mexico.

Chris gives us Mexican press dispatches of drug and gang war violence over three years, presented in a multi volume set intended to chronicle the death, violence and mayhem which has dominated Mexico for six years.
Click here for more information


Meet the Mods
In no particular order...


Steve White
Seafarious
tu3031
badanov
sherry
ryuge
GolfBravoUSMC
Bright Pebbles
trailing wife
Gloria
Fred
Besoeker
Glenmore
Frank G
3dc
Skidmark



Better than the average link...



Rantburg was assembled from recycled algorithms in the United States of America. No trees were destroyed in the production of this weblog. We did hurt some, though. Sorry.
3.236.143.121

Help keep the Burg running! Paypal: