Afghanistan
Ghani orders formation of the new 443-strong security unit in Bamyan province
[Khaama (Afghanistan)] President Mohammad Ashraf Ghani

...former chancellor of Kabul University, now president of Afghanistan. Before returning to Afghanistan in 2002 he was a scholar of political science and anthropology. He worked at the World Bank working on international development assistance. As Finance Minister of Afghanistan between July 2002 and December 2004, he led Afghanistan's attempted economic recovery until the Karzais stole all the money. ..
has ordered formation of a new security unit in central Bamyan province of Afghanistan to consist at least 443 security personnel.

The Office of the President, ARG Palace, in a statement said President Ghani met with the provincial tribal elders and influential figures in Bamyan and ordered formation of a new security unity consisting of 443 personnel to provide security in Bamyan, ensure security of projects specifically the Shekari Dara road construction, and conduct special operations.

President Ghani further added that the new security unit would formed within the framework of the National Directorate of Security


...the Afghan national intel agency...


of Bamyan.

He also instructed the head of the Independent Directorate of Local Governance Abdul Matin Beg to take immediate steps to promote Bamyan to second grade province, emphasizing that the province would receive more facilities than what is considered for a second grade province.

According to President Ghani, the government aims to turn Bamyan into an industrial province and the establishment of a 300 megawatts of transmission line would play a key role in support of agriculture and industries.

President Ghani also instructed the Ministry of Urban Development and Housing and Afghanistan Land Authority to step up efforts to finalize the documentation works of townships to be constructed in this province and vowed that a delegation would soon be sent to Bamyan to review the issue of the allocation of land for the project.


Posted by: Fred || 11/11/2018 00:00 || Comments || Link || E-Mail|| [336068 views] Top|| File under:
Africa North
Al-Sirraj's spokesman: We started resolving Libya's south security, service problems
[Libya Observer] Mohammed El Sallak, the

front man

for the Head of the Presidential Council Fayez al-Sirraj, said the government delegation is preparing to go to the southern region and resolve the problems.

El Sallak added in the weekly media stakeout on Thursday that there are several meetings being held with service institutions, military and political institutions to devise a comprehensive plan to resolve the issues in the south.

He also said that al-Sirraj was following the latest

festivities

in Sabratha and ordered the commander of the western military zone to thwart any attempts to destabilize the city.

El Sallak added that al-Sirraj and his delegation's attendance in Palermo Conference is part of the international efforts to find a solution to the Libyan political crisis.

"Mr. al-Sirraj thanks

Italia

and the international community for their efforts and wishes the second meeting will be held in Libya." El Sallak added.

He also said that al-Sirraj welcomes the UN Security Council's resolution that was issued on November 05.

The UN Security Council decided to extend the sanctions regime on Libya for 15 more months.


Posted by: Fred || 11/11/2018 00:00 || Comments || Link || E-Mail|| [336066 views] Top|| File under: Arab Spring
Presidential Council chairman in Turkey for talks with Erdogan
[Libya Observer] Chairman of Presidential Council Fayez Sarraj arrived in Istanbul on Friday leading a delegation of senior state officials including Foreign Minister Mohammed Sayala, Governor of Central Bank of Libya al-Siddiq al-Kabir and the Undersecretary of Health Mohammed Haitem.

Sarraj held talks with President Sultan Recep Tayyip Erdogan the First

... Turkey's version of Mohammed Morsi but they voted him back in so they deserve him. It's a sin, a shame, and a felony to insult the president of Turkey...
on the bilateral relations and ways of enhancing them in several fields.

The two sides also discussed the ongoing political crisis in the country and the forthcoming Palermo Conference on Libya, which aims to put an end to Libya's impasse.

"The meeting also reviewed prospects of economic cooperation and the file of Ottoman Turkish companies and their return to Libya to resume the stalled projects." The Media Office of Presidential Council reported.

According to the office, President Erdogan President Erdogan reiterated his country's readiness to contribute to the reconstruction of Libya and to engage in joint investment and development programs.

During the visit, both sides a Memorandum of Understanding in the health field.


Posted by: Fred || 11/11/2018 00:00 || Comments || Link || E-Mail|| [336068 views] Top|| File under: Arab Spring
Libya's Haftar meets UK ambassador near Benghazi to discuss Palermo Conference
[Libya Observer] The commander of the self-proclaimed army in eastern Libya, Khalifa Haftar

...Self-proclaimed Field Marshal, served in the Libyan army under Muammar Qadaffy, and took part in the coup that brought Qadaffy to power in 1969. He became a prisoner of war in Chad in 1987. While held prisoner, he and his fellow officers formed a group hoping to overthrow Qadaffy. He was released around 1990 in a deal with the United States government and spent nearly two decades in the United States, gaining US citizenship. In 1993, while living in the United States, he was convicted in absentia of crimes against the Jamahiriya and sentenced to death. Haftar held a senior position in the anti-Qadaffy forces in the 2011 Libyan Civil War. In 2014 he was commander of the Libyan Army when the General National Congress (GNC) refused to give up power in accordance with its term of office. Haftar launched a campaign against the GNC and its Islamic fundamentalist allies. His campaign allowed elections to take place to replace the GNC, but then developed into a civil war. Guess you can't win them all...
, met with the UK ambassador Frank Baker on Friday in al-Rajma - east of Benghazi.

Baker and Haftar talked about the forthcoming Palermo Conference in

Italia

and recent developments in the Libyan crisis, the media office of Haftar's command reported.

The meeting came after Haftar had returned from Russia, where he met military officials, including the defense minister.

Rome reported Friday that Haftar confirmed his attendance to the conference after the Italian external intelligence chief carried out a flying visit to Moscow on Thursday, Aki stated.

EU also confirmed that its High Representative of the for Foreign Affairs Federica Mogherini will be present at the Palermo Conference on Libya.

The EU said the conference will aim at finding a solution to end the political deadlock in Libya and help boost and support the efforts of the UNSMIL in that regard, in addition to discussing elections and security and economic reforms.


Posted by: Fred || 11/11/2018 00:00 || Comments || Link || E-Mail|| [336075 views] Top|| File under: Arab Spring
Arabia
Hudaydah to be 'graveyard' for Saudi-led militants: Houthi
[PRESSTV] A senior Houthi
...a Zaidi Shia insurgent group operating in Yemen. They have also been referred to as the Believing Youth. Hussein Badreddin al-Houthi is said to be the spiritual leader of the group and most of the military leaders are his relatives. The Yemeni government has accused the Houthis of having ties to the Iranian government, which wouldn't suprise most of us. The group has managed to gain control over all of Saada Governorate and parts of Amran, Al Jawf and Hajjah Governorates. Its slogan is God is Great, Death to America™, Death to Israel, a curse on the Jews ...
official has said Yemen

...an area of the Arabian Peninsula sometimes mistaken for a country. It is populated by more antagonistic tribes and factions than you can keep track of. Except for a tiny handfull of Jews everthing there is very Islamic...
will turn into a "graveyard" for aggressors as Saudi-backed

gunnies

and mercenaries continued with a fresh push to occupy the port city of Hudaydah.

"Our people, with their full-scale defense of Hudaydah, once again have proved that Yemen will be a graveyard for the aggressors," Mohammed Abdulsalam said in a tweet late Friday..

Saudi-backed

gunnies

announced on Friday that they had begun a military operation to take over Hudaydah, claiming that they had advanced towards the northern and the western flanks of the port city.

Abdulsalam dismissed the claims, saying the aggressors had already failed to achieve any of their objectives due to the "exemplary steadfastness" of the Yemeni people.

"The American-British-Israeli coalition, along with domestic and foreign mercenaries and

Death Eaters

groups, including

ISIS

and al-Qaeda ... have failed to achieve any of their objectives after four years of aggression, due to the exemplary steadfastness of the nation," he tweeted.


Posted by: Fred || 11/11/2018 00:00 || Comments || Link || E-Mail|| [336067 views] Top|| File under: Houthis
US to continue backing Saudi-led war in Yemen: Analyst
[PRESSTV] The United States will continue to back the Saudi-led coalition waging war of aggression against the people of Yemen, American journalist and political analyst Stephen Lendman says.

Media reported this week that the Saudi-led coalition waging war on Yemen had requested a cessation of joint military operations with US forces.

The US and Saudi Arabia say they have agreed to end US refueling of Saudi aircraft bombing Yemen but maintain American training and military assistance.

"The idea that the US will stop refueling Saudi warplanes is a bunch of baloney," Lendman said in an interview with Press TV on Saturday.

Lendman told the Iranian broadcaster that despite the news the war in Yemen would be escalating to a new level.

"The war is not ending. It is escalating," he said, adding, "The naked aggression on Yemen would continue."

The author said that the war was being run by the Americans and the Saudi-led forces were proxies. "The US is actively engaged in the war. It is a US war, not a Saudi war. The Saudis and UAE are US proxies."

Lendman said harming the Yemeni people was part of the strategy," adding that, the whole aggression – "including not treating diseases, including starving them, including murdering them, including attacking residential neighborhood, hospitals, schools, mosques, agricultural land, market places" -- was orchestrated by the US, the UK, and France.


Posted by: Fred || 11/11/2018 00:00 || Comments || Link || E-Mail|| [336064 views] Top|| File under: Govt of Pakistain Proxies
Economy
Brent Oil Drops under $70 for First Time since April
[An Nahar] Oil prices and stock markets slumped Friday, with Brent North Sea crude tumbling under $70, while the dollar strengthened as the Federal Reserve flagged more US interest rate hikes.

Brent struck a seven-month low points on surging US energy stockpiles before a weekend meeting of major oil producing nations.

European and Asian stock markets slid as a rally triggered by unsurprising US midterm election results faded further.

In midday deals, London's benchmark FTSE 100 index lost 0.8 percent, as markets waited also on a Brexit deal to smooth

Britannia

's exit from the European Union

...the successor to the Holy Roman Empire, only without the Hapsburgs and the nifty uniforms and the dancing...


.

In the eurozone, Frankfurt's DAX 30 index dropped 0.6 percent and the

Gay Paree

CAC 40 retreated 1.0 percent, also as worries resurfaced over

Italia

's troubled economy.

US stock markets closed mostly lower Thursday, with Asian equities following suit on Friday.

Tokyo ended down 1.1 percent. Hong Kong shed 2.4 percent and Shanghai finished 1.4 percent lower, also after data showed another drop in Chinese factory prices, while tech firms were hit by a series of weak earnings results from mainland firms.

Benchmark oil contract, Brent North Sea crude for delivery in January, slumped to $69.13 per barrel, the lowest level since April.

It later recovered to $69.75, but still down almost a dollar since Thursday's close.

New York's West Texas Intermediate (WTI) for December tanked to a February low of $59.28 per barrel -- later trading at $59.82.


Posted by: Fred || 11/11/2018 00:00 || Comments || Link || E-Mail|| [336065 views] Top|| File under:
The Grand Turk
Ankara gave out 'recordings' on Khashoggi murder to Riyadh, Washington
[PRESSTV] President Sultan Recep Tayyip Erdogan the First

... Turkey's version of Mohammed Morsi but they voted him back in so they deserve him. It's a sin, a shame, and a felony to insult the president of Turkey...
says The Sick Man of Europe Turkey


...the only place on the face of the earth that misses the Ottoman Empire....


has given "recordings" on the murder of Saudi journalist Jamal Khashoggi to Soddy Arabia


...a kingdom taking up the bulk of the Arabian peninsula. Its primary economic activity involves exporting oil and soaking Islamic rubes on the annual hajj pilgrimage. The country supports a large number of princes in whatcha might call princely splendor. When the oil runs out the rest of the world is going to kick sand in the Soddy national face...


, the United States, Germany,

La Belle France

, and

Britannia

.

In a televised speech on Saturday, Erdogan said Saudi Arabia knew the killer of Khashoggi was among a group of 15 people who arrived in Turkey one day ahead of the October 2 murder.

"We gave the recordings, we gave them to Saudi Arabia, we gave them to Washington, to the Germans, to the French, to the English," the Ottoman Turkish president said. "They listened to the conversations which took place here, they know."


So the Turks had either the embassy or Khashoggi bugged...


Erdogan said there were no written documents.

The contents of the gruesome recording allegedly prove that Khashoggi was grabbed, drugged and dismembered with a bone saw. The voice attributed to a Saudi forensic evidence chief also suggests that others witnessing Khashoggi's harrowing fate listened to music in order to drown out the sounds.

In a November 2 op-ed for the Washington Post, the Ottoman Turkish president said there were still many "questions" for Saudi Arabia to answer regarding the killing of Khashoggi in the Saudi consulate in Istanbul.

Ottoman Turkish judicial sources have said that Khashoggi was "strangled" as soon as he entered the diplomatic mission and his body was then "cut into pieces" under a "premeditated plan."

The body of Khashoggi remains missing and a joint Ottoman Turkish-Saudi investigation into Khashoggi's fate has made little progress so far.


Posted by: Fred || 11/11/2018 00:00 || Comments || Link || E-Mail|| [336067 views] Top|| File under: Sublime Porte
Report: Khashoggi Corpse Went Down the Drains
[AnNahar] The killers of Saudi journalist Jamal Khashoggi poured his remains down the drain after dissolving him in acid, a Ottoman Turkish newspaper reported Saturday.

Samples taken from the drains at the Saudi consulate in Istanbul showed traces of acid, pro-government daily Sabah said, without quoting sources.

This led

Sherlocks

to believe the dead body of the insider-turned-critic of the Riyadh regime was disposed of through the drains as liquid, the paper said.

Khashoggi was last seen entering the consulate on October 2 to obtain documents for his forthcoming marriage. His body has never been found.

After repeated denials, Soddy Arabia


...a kingdom taking up the bulk of the Arabian peninsula. Its primary economic activity involves exporting oil and soaking Islamic rubes on the annual hajj pilgrimage. The country supports a large number of princes in whatcha might call princely splendor. When the oil runs out the rest of the world is going to kick sand in the Soddy national face...


finally admitted the 59-year-old had been murdered at the mission in a "rogue" operation.

However,


nothing needs reforming like other people's bad habits...


Ottoman Turkish President Sultan Recep Tayyip Erdogan the First

... Turkey's version of Mohammed Morsi but they voted him back in so they deserve him. It's a sin, a shame, and a felony to insult the president of Turkey...
has accused the "highest levels" of the Saudi government of ordering the hit, while some officials have pointed the finger at the all-powerful Crown Prince Mohammed bin Salman
...
Crown Prince of Saudi Arabia as of 2016....
A Ottoman Turkish official this week confirmed a Sabah report that chemicals expert Ahmad Abdulaziz al-Janobi and toxicology expert Khaled Yahya al-Zahrani were among a team sent from Saudi amid investigations into the murder.

The paper said they visited the consulate every day from their arrival on October 11 until October 17. Saudi Arabia only allowed Ottoman Turkish police to search the building on October 15.
Posted by: trailing wife || 11/11/2018 00:00 || Comments || Link || E-Mail|| [336065 views] Top|| File under: Govt of Saudi Arabia
Home Front: WoT
U.S. Mail Bomb Suspect Indicted on 30 Counts in New York
[An Nahar] U.S. prosecutors in New York on Friday indicted the Florida man accused of sending pipe bombs to critics of Donald Trump


...New York real estate developer, described by Dems as illiterate, racist, misogynistic, and what ever other unpleasant descriptions they can think of, elected by the rest of us as 45th President of the United States...


with crimes that carry a maximum sentence of life in prison.

The 56-year-old, who lived in a van plastered with pro-Trump and anti-Democrat stickers before his October 26 arrest, was previously hit with a five-count complaint in the sunshine state.

The registered Republican, who has a criminal history and reported past as a stripper, was subsequently flown to New York and appeared in a Manhattan court earlier this week, before the 30-count indictment was unveiled.

Sayoc now stands accused of mailing 16

bomb

s, despite law enforcement officials previously alleging that he sent 11 critics of the U.S. president a total of 13 different devices.

The charges include five counts of use of a weapon of mass destruction for each pipe bomb mailed to and intercepted in the New York area, targeting billionaire liberal donor George Soros
...
either Ernst Stavro Blofeld or Auric Goldfinger come true...
, former Democratic presidential nominee Perennial Presidential Campaigner Hillary Crooked Hillary Clinton
... former first lady, former secretary of state, former presidential candidate, Conqueror of Benghazi, Heroine of Tuzla, formerly described by her supporters as the smartest woman in the world, usually described by the rest of us as The Thing That Wouldn't Go Away...
, actor Robert de Niro, former CIA director John Brennan and former intelligence chief James Clapper.

Sayoc is charged five times with interstate transportation and receipt of explosives and five times with threatening interstate communications.

Allegedly included with the bombs were a print-out or photograph of his intended victim marked with a red X.

Sayoc was also charged five times with illegal mailing of explosives, five times with use of explosives to commit a felony and five times with use of a destructive device in furtherance of a crime of violence.

Outside the New York area, Sayoc is also accused of sending other pipe bombs to former president Barack Obama
Ready to Rule from Day One...
, former vice president
Joe Foreign Policy Whiz Kid Biden


The former Senator-for-Life from Delaware, an example of the kind of top-notch Washington intellect to be found in the World's Greatest Deliberative Body...


and others.

The attempted bombings fanned tensions across the United States ahead of this week's midterm elections, which saw Trump retain control of the Senate but the Democrats win the majority in the lower House of Representatives.


After all that, no mention that his mother said he's had mental health issues for decades... Not that it really matters: as my girlfriend with the schizophrenic son discovered, whether the verdict is Innocent by reason of insanity or Guilty but insanethe sentence is nonetheless exactly the same as for miscreants who are mentally sound.
Posted by: Fred || 11/11/2018 00:00 || Comments || Link || E-Mail|| [336085 views] Top|| File under:
India-Pakistan
Fingerprints, other evidence collected from scene of Samiul Haq's murder
[DAWN] The police has collected the fingerprints of three separate individuals and a bloodstained kurta, among other evidence, from the scene of Maulana Samiul Haq
...
the Godfather of the Taliban, leader of his own faction of the JUI. Known as Mullah Sandwich for his habit of having two young boys at a time...
's murder.

Sources said the police were unable to establish who hung the kurta in the bathroom, from where it was recovered, and are waiting for a forensic laboratory report that they believe will help them solve the murder case.

Police also believe that the fingerprints will help them ascertain the number of individuals present in the room.


Posted by: Fred || 11/11/2018 00:00 || Comments || Link || E-Mail|| [336067 views] Top|| File under: Govt of Pakistan
Syria-Lebanon-Iran
After IS, Damascus Suburb Residents Blocked from Going Home
Ownership is such a fluid concept in that part of the world. How this reflects on the claims of the Palestinians is left as an exercise for the reader.

[AnNahar]

null

null

Abu Mohammed thought he could finally go home after jihadists were expelled from his Damascus suburb, but he says Syrian authorities have blocked his return by wrongly classifying his dwelling as unfit to live in.

In May, regime forces turfed the Islamic State group out of a chunk of the capital's southern Tadamun neighbourhood with a campaign of air strikes and shelling.

For the first time in six years that meant full government control was restored over the area, bringing with it a calm that sparked hopes of a homecoming. But instead, Abu Mohammed and others from Tadamun complain, the authorities have deemed many residences unfit, and are blocking their owners from returning ahead of a controversial redevelopment plan.

Five months after IS was forced out, regime barrages impede access to the former jihadist stronghold now under tight security, and an AFP team was unable to enter.



But because Tadamun is an informal neighbourhood, only 10 percent of the homes have officially registered property deeds.

The neighbourhood of Tadamun has long been in a grey zone. Once orchards, it has been populated since the late 1960s by people who fled the Israeli-occupied Golan Heights or flooded into Damascus from the countryside, often without official permission to build there. But today its fate seems particularly uncertain after provincial authorities last month announced it would be affected by a controversial development law.

The law, known as Decree 10, allows the government to seize private property to create zoned developments, compensating owners with shares of the new projects. If their land is selected, owners inevitably lose their property and must apply to receive shares in exchange.

Construction is not set to start in Tadamun for several years, but officials have already been dispatched to inspect its homes. A provincial commission has been charged with evaluating damage and rating whether around 25,000 residential units are fit for human habitation. Even if their homes are declared up to standard, no resident can move back until further notice.

Tadamun was overrun by rebels in 2012, then part of it fell three years later to the jihadists of IS.

Over the years, most residents were forced to flee their homes, and just 65,000 people live there today, compared to 250,000 before the outbreak of the war in 2011.

Homes that are declared fit for habitation are given a serial number and sealed with red wax and officials insist that the owners can reclaim them easily.

A resident can "get (their house) back normally after proving ownership", Tadamun mayor Ahmed Iskandar told AFP, talking by a portrait of President Bashar al-Assad in military uniform and sunglasses.

But because Tadamun is an informal neighbourhood, only 10 percent of the homes have officially registered property deeds -- and that is if they have not been lost during the war. Most of the others from the area only have semi-official papers showing residency.

Even for those who do manage to return, the respite appears only temporary. Eventually reconstruction, set to start in four to five years, should see the whole area razed to the ground.

Then too, no more than a tenth of the suburb's population will ever be able to present property deeds to receive shares in the reconstruction project.

But inspection commission head Srour said those who could not prove ownership -- likely at least 90 percent of residents -- would not be made homeless.

"We won't throw people out into the street, but provide them with compensation or alternative housing," he said.
Posted by: trailing wife || 11/11/2018 00:00 || Comments || Link || E-Mail|| [336065 views] Top|| File under: Govt of Syria
Who's in the News
33
[untagged]
3
Govt of Pakistan
3
Commies
3
Islamic State
3
Arab Spring
2
Sublime Porte
2
Houthis
1
Taliban
1
al-Nusra
1
Govt of Pakistain Proxies
1
Govt of Saudi Arabia
1
Govt of Syria
Bookmark
E-Mail Me
The Classics
The O Club
Rantburg Store
The Bloids
The Never-ending Story
Thugburg
Gulf War I
The Way We Were
Bio
Merry-Go-Blog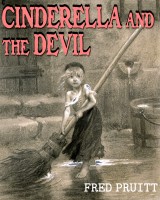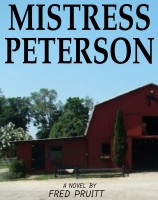 On Sale now!


A multi-volume chronology and reference guide set detailing three years of the Mexican Drug War between 2010 and 2012.

Rantburg.com and borderlandbeat.com correspondent and author Chris Covert presents his first non-fiction work detailing the drug and gang related violence in Mexico.

Chris gives us Mexican press dispatches of drug and gang war violence over three years, presented in a multi volume set intended to chronicle the death, violence and mayhem which has dominated Mexico for six years.
Click here for more information


Meet the Mods
In no particular order...


Steve White
Seafarious
tu3031
badanov
sherry
ryuge
GolfBravoUSMC
Bright Pebbles
trailing wife
Gloria
Fred
Besoeker
Glenmore
Frank G
3dc
Skidmark



Better than the average link...



Rantburg was assembled from recycled algorithms in the United States of America. No trees were destroyed in the production of this weblog. We did hurt some, though. Sorry.
3.235.188.113

Help keep the Burg running! Paypal: