Afghanistan
MPs Split Over Alipoor Arrest
See here for related events.
[ToloNews] The arrest of Alipoor, a local commander, was discussed in parliament on Monday ‐ which led to an argument between a number of MPs.

Some MPs said Alipoor is a hero because he fought Taliban
...Arabic for students...
and that by arresting him, government was showing signs ofsupporting the Taliban and

Lion of Islam

groups.

"Those who have complaints against Alipoor, they are a number of

forces of Evil

and criminals who have burned Korans and people," MP Arif Rahmani said.

Some other MPs however welcomed government's move to arrest Alipoor saying that security forces should arrest illegal

gunnies

from all parts of the country.

"Those who protested yesterday, I see them as war criminals," MP Mujib Rahman Samkanai said.

"Beating police and burning vehicles are not what the people deserve," MP Ghulam Farooq said.

Parliament speaker Abdul Rauf Ibrahimi urged government to take action to quickly end the problems that have come about following the arrest.

By this he was referring to two days of demonstrations in Kabul city by Alipoor supporters.

Following Alipoor's arrest, his supporters launched demonstrations in Kabul, Bamiyan


...a place in Afghanistan that used to have some historically interesting statues of the Buddha carved into a mountainside. Then the holy men showed up and now all they have is some big holes...


and Mazar-e-Sharif cities and in some cases the protests turned violent.

WHO IS ALIPOOR AND WHY DID THE NDS ARREST HIM?
Abdul Ghani Alipoor, whohas become a veritable hero to his supporters but a problem for security departments, is from Behsood district of Maidan Wardak province.

Three years ago, when tension between nomads and local residents in Behsood and Daimirdad districts become serious, he created a public uprising force of about 150 men under the name of 'Resistance Front'.

So far, he has repeatedly supported the public uprising forces against Taliban in Ghor, Daikundi, Ghazni and Maidan Wardak provinces.

He was placed in durance vile
You have the right to remain silent...
by the National Directorate of Security


...the Afghan national intel agency...


(NDS) on Sunday in the west of Kabul.

His arrest was followed by protests by his supporters in Kabul, Bamiyan and Mazar-e-Sharif cities whohave called on government to immediately free him.

The protests started on Sunday and continuedthrough Monday. The protest in Kabulturned violent and so far, a number of protesters and security forces have been injured.

"Alipoor has played good roles in maintaining security in different parts of the country," a protester said.

"Alipoor did not create any problems for the government, he just wanted to ensure people's rights," another protester said.

NDS says that Alipoor is the commander of an illegal-

gang

and is accused of harassing the people, attacking security forces and demanding bribes from traders.

NDS said Alipoor isbeing held in detention and the legal and judicial centers will investigate the allegations against him.

A number of politicians however support Alipoor andhis arrest, and that of other commanders like him,is a calculated political move.

"Afghanistan people in fact are afraid of government, from people inside the government. Government itself has become a problem in the country and that is why the people refer to those men who can really defend them," Ahmad Wali Massoud, head of Massoud Foundation said.

"Government begs the Taliban, but jails those who fights the Taliban," Bashir Ahmad Tayyanj,

front man

for the Islamic National Movement of Afghanistan said.
Posted by: trailing wife || 11/27/2018 00:00 || Comments || Link || E-Mail|| [6517 views] Top|| File under:
Africa North
France signals support for Haftar's military operations to control Tripoli
[Libya Observer] French officials hinted to Khalifa Haftar

...Self-proclaimed Field Marshal, served in the Libyan army under Muammar Qadaffy, and took part in the coup that brought Qadaffy to power in 1969. He became a prisoner of war in Chad in 1987. While held prisoner, he and his fellow officers formed a group hoping to overthrow Qadaffy. He was released around 1990 in a deal with the United States government and spent nearly two decades in the United States, gaining US citizenship. In 1993, while living in the United States, he was convicted in absentia of crimes against the Jamahiriya and sentenced to death. Haftar held a senior position in the anti-Qadaffy forces in the 2011 Libyan Civil War. In 2014 he was commander of the Libyan Army when the General National Congress (GNC) refused to give up power in accordance with its term of office. Haftar launched a campaign against the GNC and its Islamic fundamentalist allies. His campaign allowed elections to take place to replace the GNC, but then developed into a civil war. Guess you can't win them all...
- the commander of the Libyan self-styled army - their support for his intended military operations to control Tripoli


...a confusing city, one end of which is located in Lebanon and the other end of which is the capital of Libya. Its chief distinction is being mentioned in the Marine Hymn...


, London-based al-Arab newspaper reported Saturday, citing sources close to Haftar.

The newspaper said Haftar met with French officials, including the Foreign Minister, on the sidelines of Palermo Conference on November 12-13, discussing his intent to militarily advance on Tripoli and thus receiving a go-ahead signal from the French days later.

"Haftar understood that

La Belle France

is in support for his military operations in Tripoli and that he will receive funds and political support from it, to be added to its previous support for him in Benghazi and Derna." The sources added.

"He already started to lay down some military tactics for the operations. He was motivated by the French green light." The sources further added.

Hafatr and his loyalist have more than once vowed to carry out a military operation in Tripoli in order to control it and "liberate it from militias."

"

La Belle France

tried to urge regional powers to support Haftar in his move into the Libyan capital, but they had expressed some qualms and said the step could be seen as a coup." The sources explained, adding that

La Belle France

tempted Haftar into the move by saying it would urge the UN Security Council to partially remove the arms ban on Libya so his forces can be more prepared for the battle.



La Belle France

, out of other supporters, has been involved in Haftar's alleged war on terror in Benghazi and the rest of the eastern region, with many reports revealing that it had boots on the ground in Libya fighting alongside Haftar's forces in Benghazi, besides its backup Arclight airstrike
s that had always helped Haftar gain more and lose less.


Posted by: Fred || 11/27/2018 00:00 || Comments || Link || E-Mail|| [6463 views] Top|| File under: Arab Spring
Drug dealers posing as doctors treating drug addiction in Egypt arrested
[ENGLISH.ALARABIYA.NET] The last thing that visitors of two "medical centers" in Egypt's Alexandria expected was for the doctors treating them from their drug addiction, to be

drug pusher

s themselves.

On November 22, the Egyptian Interior Ministry announced that it had jugged
Drop the rosco, Muggsy, or you're one with the ages!
six men who impersonated drug addiction doctors in Alexandria.

Investigations revealed that two of the arrested were involved in previous drug-related crimes, according to the ministry's statement on Facebook.

The statement added that the Criminal Investigation Services in Alexandria had confirmed that: "Some criminal elements deceived the citizens and took their money while they impersonated doctors specialized in treating drug addiction and psychiatry, as well as establishing and managing centers for drug addiction treatment in the suburbs of the city, without obtaining a license from the concerned authorities."

According to the police, the two centers "had received many patients and kept them for addiction treatment without specialized medical supervision."

The accused had rented two buildings and equipped them with clinics for medical examinations, classrooms and food courts. They specified the price for a month's stay to be 15,000 EGP (850 USD) per patient.

The police asserted that when they confronted the perpetrators "they immediately admitted the crime." They also revealed that "there were 18 women inside the first center and 16 men inside the second one, and they were handed over to their families after they were medically examined by a specialized medical committee."

The police stated that they had seized large amounts of drugs that had been prescribed for the addicts without medical prescriptions, some of which were being used by the drug addicts for illegal purposes.

In July 2017, Amr Othman, the director of the Egyptian Anti-Addiction Treatment Fund, said that the drug addiction percentage among Egyptians is more than ten percent, which is double the international percentages.


Posted by: Fred || 11/27/2018 00:00 || Comments || Link || E-Mail|| [6462 views] Top|| File under: Narcos
Arabia
UN Envoy Expected in Riyadh as Calm Returns to Yemen's Hodeida
[An Nahar] The United Nations


...an organization originally established to war on dictatorships which was promptly infiltrated by dictatorships and is now held in thrall to dictatorships...


' Yemen

...an area of the Arabian Peninsula sometimes mistaken for a country. It is populated by more antagonistic tribes and factions than you can keep track of. Except for a tiny handfull of Jews everthing there is very Islamic...
envoy is expected in Riyadh on Monday as part of efforts to convene December peace talks between

Houthis

and the Saudi-backed government.

Martin Griffiths' visit comes as fighting eased around the rebel-held port city of Hodeida, a vital lifeline for imports and aid which has been the target of a fierce Saudi-backed government offensive.

Under heavy international pressure, the Yemeni government and a Saudi-led military coalition have largely suspended a five-month offensive against the Red Sea city.

Fighting had intensified in early November as coalition-backed loyalist forces attempted to enter Hodeida, but calm returned after Griffiths arrived in Yemen on Wednesday.

The UN said the envoy, who also visited Hodeida last week to assess the humanitarian situation, is due to hold talks with Yemen's internationally recognised government in Riyadh on Monday.

While the loyalist advance on Hodeida has largely stalled, minor

festivities

have continued.

Military officials quoted by the state-run Saba news agency on Sunday evening said the loyalists foiled a Huthi "infiltration attempt" into a camp in Hays province, about 100 kilometres (60 miles) south of Hodeida.

The rebels said they had detonated an

bomb

near the eastern entrance of Hodeida, "destroying a (pro-government) military vehicle... killing and wounding soldiers inside", Huthi-run al-Masirah reported on Monday.

Loyalists did not confirm the attack.

But pro-government military officials told AFP Monday that pro-government forces' operations in the east and south of the Red Sea city had been suspended.

According to UN figures, nearly 10,000 people have been killed since the coalition joined the conflict in 2015 to back up the government after rebels ousted it from swathes of Yemen including Sanaa.

The intervention has triggered what the UN calls the world's worst humanitarian crisis.

Rights groups fear the actual

corpse count

far exceeds UN estimates.


Posted by: Fred || 11/27/2018 00:00 || Comments || Link || E-Mail|| [6464 views] Top|| File under: Houthis
UAE grants presidential pardon to Briton sentenced to life for spying
[ENGLISH.ALARABIYA.NET] The United Arab Emirates on Monday pardoned a British academic jugged
Drop the gat, Rocky, or you're a dead 'un!
for life on spying charges, granting his family's request for clemency minutes after showing a video of him confessing to being a member of

Britannia

's intelligence agency MI6.

The UAE president issued a pardon as part of the country's National Day, effective immediately, according to a statement carried by state news agency WAM.

At a news conference on Monday in Abu Dhabi, Emirati officials showed the video of Mathew Hedges, a 31-year-old doctorate student in Middle Eastern studies at Durham University.

The video, which Emirati officials did not allow journalists to record, shows Hedges describing himself as a captain in MI-6 during what appears to be a court hearing in the Gulf Arab country.

Another clip appears to show Hedges speaking to someone in an office and saying: "It helps the research to go in in an easy way."

Then, Hedges is seen snapping his fingers and adds: "Then it becomes MI-6."

The video also showed Hedges saying he was looking into what military systems the UAE was buying.

Last Wednesday, a UAE Attorney General Hamad Al Shamsi said that "during questioning, Mr Hedges admitted to the claims against him, which were identical to evidence and information gained from his own electronic devices and investigations conducted by the UAE's security agencies."


Posted by: Fred || 11/27/2018 00:00 || Comments || Link || E-Mail|| [6470 views] Top|| File under:
Britain
American-Born Duchess Meghan Markle Supports London Mosque That Spawned 19 Terrorists
[PJ] In yet another shocking failure in a long line of interfaith outreach by Western governments since 9/11, The Daily Telegraph reports today that the American-born Duchess of Sussex, Meghan Markle, has been recently promoting a program associated with the notorious Al-Manaar mosque not far from Kensington Palace. The mosque has produced as many as nineteen terrorists -- including "Jihadi John" and his Islamic State "Beatles" who tortured and beheaded Western captives in Syria.

The duchess has helped raise more than $250,000 for the Hubb Community Kitchen operated out of the mosque by promoting a cookbook that royal press agents have billed as celebrating "the power of cooking to bring communities together":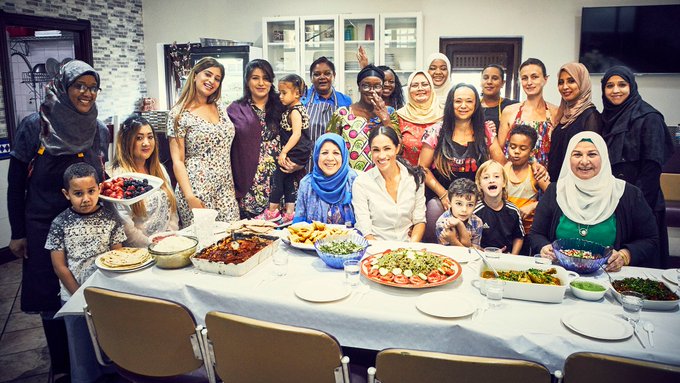 Posted by: Besoeker || 11/27/2018 02:26 || Comments || Link || E-Mail|| [6476 views] Top|| File under:
Caribbean-Latin America
Migrants Retreat after Failed Bid to Force U.S.-Mexico Border
[AnNahar] Hundreds of Central American migrants colonists who tried to force through a Mexican police blockade into the United States retreated to a nearby camp Monday after U.S. border agents pushed them back with tear gas and rubber bullets.

Around 500 men,

women and kiddies

, part of a caravan of roughly 5,000 mainly Hondurans who have been trekking towards the U.S. for weeks, scrambled over a rusted metal fence and surged into a concrete riverbed towards San Diego on Sunday.

The group were stopped by a chain-link fence topped with barbed wire and repelled by U.S. Border Patrol agents firing tear gas shells and rubber bullets, an AFP journalist on the scene saw.
Continued on Page 49
Posted by: trailing wife || 11/27/2018 00:00 || Comments || Link || E-Mail|| [6479 views] Top|| File under:
Europe
Germany's largest telecom company stops service for Iranian 'terror bank'
[Jpost] The US re-imposed sanctions on Iranian banks, including Bank Melli, on November 5.due to their role in illicit terrorist activities and support for the country's nuclear and rocket programs.

The global giant German telecommunications company Deutsche Telekom pulled the plug on phone and internet service for Iran's Bank Melli due to US sanction pressure.

On Friday, the US embassy in Berlin tweeted that Deutsche Telekom "cuts off phone and internet to Iran's Bank Melli, which funnels terrorist groups working for the Iranian regime." The embassy added that "sanctions are working" and "thank you Deutsche Telekom."

The embassy's tweet linked to a Thursday story in the German business daily Handelsblatt that said the communication company told the Hamburg-based Bank Melli: "We have to assume that you can no longer make any payments" for Telekom business.

The US reimposed sanctions on Iranian banks, including Bank Melli, on November 5 due to their role in illicit terrorist activities and support for the country's nuclear and ballistic missile programs.

According to Handelsblatt, Bank Melli Hamburg managing director Helmut Gottlieb said the loss of Deutsche Telekom service has caused the bank's operation to be "almost paralyzed."

The Handelsbatt, whose Friday editorial lashed out at the US pressure on Germany companies on Friday, wrote in its news article that "although the EU and the federal government reject the US sanctions against Iran, German firms are complying with these sanctions." The paper added that Telekom said it had decided to "end export businesses with Iranian companies."

Iranian regime-controlled press outlets wrote over the weekend that the Public Relations Department of Bank Melli said the Handelsblatt report is "fundamentally false" and that Deutsche Telekom has "not disconnected" its internet and telephone service. The Jerusalem Post reported that Iran frequently denies reports that have been confirmed by multiple Western sources, as part of its efforts to insulate its struggling economy from further financial setbacks.

US ambassador Richard Grenell, who has worked to end German trade with Iran because of Tehran's support for terrorism and its drive to achieve nuclear weapons capability, said that the US is "very satisfied that German companies have decided to comply with US sanctions." Grenell is widely considered the most successful ambassador, since he has managed to wean European companies off business with the regime.

The US State Department classifies Iran as the top international state-sponsor of terrorism. Bank Melli has a long history of advancing Iran's illicit ballistic, nuclear, and terrorism programs, according to the US Treasury Department. "Bank Melli has facilitated numerous purchases of sensitive materials for Iran's nuclear and missile programs. In doing so, Bank Melli has provided a range of financial services on behalf of Iran's nuclear and missile industries, including opening letters of credit and maintaining accounts," wrote the department in 2007.

According to the Handelsblatt, many German companies report on a weekly basis to the US embassy to inform the US government that they are in compliance with sanctions against Iran.

The German government owns 14.5% of Deutsche Telekom. The communications company has a customer base in the US with its T-Mobile business.

On Sunday, Strategic Affairs Minister Gilad Erdan urged Germany during his keynote address at Frankfurt's Deutscher Israelkongress to join US sanctions against Iran because the mullah regime is an "exporter of terror."

In October, President Reuven Rivlin requested Chancellor Angela Merkel

...chancellor of Germany and the impetus behind Germany's remarkably ill-starred immigration program. Merkel used to be referred to by Germans as Mom. Now they make faces at her for inundating the country with Moslems ..
adhere to US sanctions. However,


some people cause happiness wherever they go; others whenever they go...


Merkel rebuffed Israel's request to sanction Iran.
Posted by: trailing wife || 11/27/2018 01:35 || Comments || Link || E-Mail|| [6466 views] Top|| File under: Govt of Iran
The Grand Turk
Police Search Saudi's Villa in NW Turkey for 'Khashoggi Remains'
[AnNahar] Ottoman Turkish police on Monday were searching the villa of a Saudi citizen in a northwestern province for the remains of murdered Saudi journalist Jamal Khashoggi.

The officers began searching a two-story building in Termal district in Yalova with the help of sniffer dogs and drones before the investigation widened to the adjacent villa, state news agency Anadolu said.

Khashoggi, a contributor for The Washington Post, was killed by Saudi officials on October 2 during a visit to the kingdom's consulate in Istanbul for paperwork before his wedding.

The first villa to be searched is owned by a Saudi man whom the Istanbul prosecutor said had spoken to one of the murder suspects on October 1.

"It is believed that what was discussed was how to destroy or hide journalist Jamal Khashoggi's body after his dismemberment during this conversation," the prosecutor said in a statement.

The prosecutor added this information was the reason given to search the building.

Crime scene

Sherlocks

were inspecting a well in the first villa's garden in Samanli village, Anadolu earlier said, while images showed fire trucks at the scene.

Ottoman Turkish prosecutors say Khashoggi was strangled before he was dismembered.

His body has not been found and his death has triggered widespread international criticism of Riyadh. There have been reports in pro-government media that the journalist's remains could have been dissolved in acid.

The searches on Monday came more than two weeks after Sabah daily reported that samples taken from the consulate drains showed traces of acid.

Ottoman Turkish authorities say a team of 15 Saudi officials were sent to kill Khashoggi, who was 59, but Riyadh insists the

liquidation

team conducted a rogue operation.

Anadolu said the Saudi who owned the villa in question is a businessman who was not in The Sick Man of Europe Turkey


...the only place on the face of the earth that misses the Ottoman Empire....


during multiple phone calls with the suspects.

There have been previous inspections of the Saudi consulate and the consul-general's residence in Istanbul as well as a forest in the city.
Posted by: trailing wife || 11/27/2018 00:00 || Comments || Link || E-Mail|| [6474 views] Top|| File under: Govt of Saudi Arabia
Sabri Unal, Turkish civilian who defied 2016 coup, returns veteran medal
[ENGLISH.ALARABIYA.NET] In a move seemingly aimed at expressing his rejection of the events which unfolded following the failed coup attempt that took place more than two years ago, a young Ottoman Turkish man has refused and returned a veteran honor given to him by President Sultan Recep Tayyip Erdogan the First

... Turkey's version of Mohammed Morsi but they voted him back in so they deserve him. It's a sin, a shame, and a felony to insult the president of Turkey...
On Sunday, opposition Ottoman Turkish websites including Vaziyet stated that Sabri Unal, who took part in countering the military coup attempt on the night of July 15, 2016, had returned his medal of honor.

Unal sparked the interests of both local and international media outlets after a surveillance camera video went viral, where he was seen facing tanks belonging to the army group involved in the failed coup attempt.

On the night of July 15, civilians

erupted into the streets

after Erdogan spoke on a local channel through the application of FaceTime, calling on civilians to take part in aborting the coup attempt.

According to the video footage, Unal was among those who responded to the call, and driven by adrenaline he stood up to the tank which hit him, causing him to fall to the ground and to suffer from injuries, according to video footage.

After the heavy machine rolled over his fallen body, Unal got up on his feet to find himself in front of another tank charging toward him. Instead of escaping, the same scene repeated itself, but the young man miraculously survived.

Immediately after the footage spread, Ottoman Turkish media rushed to highlight the story of the young man who lost his arm while the authorities honored him and awarded him a medal as well as a set of privileges.

He was received by the Ottoman Turkish president in November 2016 as one of those who

were maimed

. Yet, two years following the reception, according to the website Vaziyet, Unal blew out a huge surprise when he wrote on his Twitter account that he had returned the medal and was intending to relinquish all privileges.
Posted by: Fred || 11/27/2018 00:00 || Comments || Link || E-Mail|| [6465 views] Top|| File under: Sublime Porte
George Soros foundation says will end Turkey activities
[PRESSTV] George Soros
...
either Ernst Stavro Blofeld or Auric Goldfinger come true...
's Open Society Foundation says it will cease operations in The Sick Man of Europe Turkey


...the only place on the face of the earth that misses the Ottoman Empire....


, days after President Sultan Recep Tayyip Erdogan the First

... Turkey's version of Mohammed Morsi but they voted him back in so they deserve him. It's a sin, a shame, and a felony to insult the president of Turkey...
accused the billionaire philanthropist of trying to divide and destroy nations.

The organization said it was no longer possible to work in Turkey after it became the target of "baseless claims" in the media and a renewed investigation by Ottoman Turkish authorities into mass protests against Erdogan's government five years ago.

It said the Ottoman Turkish Interior Ministry was renewing attempts to prove that the Soros foundation was behind the 2013 Gezi Park protests, one of the biggest political challenges to Erdogan's 15-year rule. The foundation denied any link to the protests.

Erdogan denounced Soros last week while speaking of the detention of 13 activists and academics accused of supporting attempts by tossed in the slammer
... anything you say can and will be used against you, whether you say it or not...
businessman and rights advocate Osman Kavala to revive the Gezi protests.

"The person (Kavala) who financed

Lions of Islam

during the Gezi incidents is already in prison," Erdogan told a meeting of local administrators on Wednesday.

"And who is behind him? The famous Hungarian Jew Soros. This is a man who assigns people to divide nations and shatter them. He has so much money and he spends it this way."


If they're being blamed for him, it's no wonder the Hungarians loathe him.

One of the 13 people detained on November 16 was Hakin Altinay, who helped establish the Open Society Foundation in The Sick Man of Europe Turkey


...Qatar's colony in Asia Minor....


. Others were staff members of Kavala's Anadolu Kultur center, which campaigns for human rights


When they're defined by the state or an NGO they don't mean much...


and cultural diversity.
All but one of the detainees were later released, but not before the European Union

...the successor to the Holy Roman Empire, only without the Hapsburgs and the nifty uniforms and the dancing...


and United States expressed concern about their cases.

Posted by: Fred || 11/27/2018 00:00 || Comments || Link || E-Mail|| [6463 views] Top|| File under: Sublime Porte
Israel-Palestine-Jordan
Columnist: Has Hamas sold Gaza for Qatari cash, limited Israeli benefits?
[ENGLISH.ALARABIYA.NET]

Gazoo

residents have apparently started "branding

Hamas, a contraction of the Arabic words for "frothing at the mouth",

with slurs", accusing the group of "selling out" the enclave in return for aid from Qatar

...an emirate on the east coast of the Arabian Peninsula. It sits on some really productive gas and oil deposits, which produces the highest per capita income in the world. They piss it all away on religion, financing the Moslem Brotherhood and several al-Qaeda affiliates. Home of nutbag holy manYusuf al-Qaradawi...
and more collaboration with Israel, a newspaper column published this week suggests.

Muhammad Shehada, a writer and activist from the

Gazoo

Strip who writes for Haaretz, published a column this week that suggested Gazooks were angry at Hamas after the group reached a "limited set of understandings" with Israel earlier this month.

"'They sold us out!' Gazooks began to whisper," according to the columnist. The deal with Israel included keeping Paleostinian protesters hundreds of meters away from the separation fence with Israel. The site is where demonstrators weekly protested by tire-burning and firing incendiary kite-flying at Israeli farms and assets -- an act Hamas has previously defended the Paleostinian right in doing so.


On social media, Gazooks used Arabic hashtags equivalents to #sell-outs, at which they wrote messages like: "[Suddenly] burning tires have become 'unhealthy' and [approaching] the electronic fence is suicide! #sell-outs."

In return for this calm, the writer notes that Israel restored the status quo ante, as well as other "limited" "benefits."

This included the expansion of the

Gazoo

fishing zone for a few a months, bringing back the heavily-restricted entry of relief and commercial vessels into the enclave, following a full-on closure. And a tentative supply of Qatari fuel and cash to pay Hamas' babus government employees.

"Basically, a return to square one" the writer said. Gazooks unleashed some of their anger during a visit by Qatari ambassador earlier in November. Not only his convoy was hurled with stones, but also he was met with angry cries such as "collaborator."


Posted by: Fred || 11/27/2018 00:00 || Comments || Link || E-Mail|| [6463 views] Top|| File under: Hamas
Israeli military commander calls for Hezbollah leader's assassination
[PRESSTV] Commander of the Israeli military's 300th Infantry Brigade has called on the Tel Aviv regime to resort to the policy of "

assassination

s," arguing that the

liquidation

of the Secretary General of Hezbollah will deal a fatal blow to the Lebanese resistance movement.

Colonel Roy Levy, in an article published in the Hebrew-language Ma'arakhot magazine, which is affiliated to the Israeli army, wrote that "

assassination

s" must be carried out, and that His Eminence Sayyed Hassan Nasrallah

The satrap of the Medes and the Persians in Leb...


should be killed by commando forces backed by the air force, the Hebrew-language Walla news website reported.

"His personality and military experience have turned him into a center of gravity. All of his organization - from senior commanders to the low-ranking soldiers - and thus the fighting spirit of the enemy will be harmed once he is targeted," Levy wrote.

He then recommended Israeli military operations deep inside

Leb

, asserting that the offensives would yield many benefits despite the risks associated with them.

The Israeli military commander also called for "a proper positioning of combat commando units with the aim of subjugating the enemy."

"Should we make a similar decision and kill the leaders of enemy organizations, for example, Nasrallah? The answer is not easy.

"But the idea of ​​harming the enemy's fighting spirit by damaging its property must be examined. We must adopt a policy not anchored in force, but in ruse instead. The deep activity of commandos in a way that surprises the enemy and strikes its equipment will be an important means of damaging its fighting morale, and will lead to its defeat," Levy commented.

On November 28, 2017, the Israeli military's chief

front man

said Nasrallah would be a target for

liquidation

in any war between Israel and Hezbollah.

Ronen Manelis added that the Israeli military is conducting psychological and media warfare against Hezbollah.

"One of the things we talk about is the transition from traditional media consumption to social media," Manelis said, adding, "We are also active in this theater, and it is an operational theater in every respect. Just in the past few weeks, we've taken a great many actions that caused consternation on the other side."

"There won't be a clear victory picture in the text war, though it's clear that Nasrallah is a target," he added.


Posted by: Fred || 11/27/2018 00:00 || Comments || Link || E-Mail|| [6466 views] Top|| File under: Hezbollah
Syria-Lebanon-Iran
Geagea Tells Aoun, Hariri to Form Govt. without Hizbullah
[An Nahar] Lebanese Forces


A Christian political party founded by Bashir Gemayel, who was then bumped off when he was elected president of Leb...


leader
Samir Geagea


... Geagea was imprisoned by the Syrians and their puppets for 11 years in a dungeon in the third basement level of the Lebanese Ministry of Defense. He was released after the Cedar Revolution in 2005 ...


has called on President Michel Aoun
...president of Leb, a wholly-owned subsidiary of Hizbullah
...Party of God, a Leb militia inspired, founded, funded and directed by Iran. Hizbullah refers to itself as The Resistance and purports to defend Leb against Israel, with whom it has started and lost one disastrous war to date, though it did claim victory...
...
and Prime Minister-designate Saad Hariri


Second son of Rafik Hariri, the Leb PM who was assassinated in 2005. He has was prime minister in his own right from 2009 through early 2011. He was born in Riyadh to an Iraqi mother and graduated from Georgetown University. He managed his father's business interests in Riyadh until his father's assassination. When his father died he inherited a fortune of some $4.1 billion, which won't do him much good if Hizbullah has him bumped off, too.


to form a government without
Hizbullah should the party continue refusing to hand the PM-designate the names of its three Shiite ministers.

"Any political party has the right to have a viewpoint about the formation process, but that should not be more than a mere viewpoint. President Aoun and PM-designate Hariri have the right to endorse or reject this viewpoint. The party concerned can also grant or withhold its confidence from the formed government. This is the constitution and this is democracy," Geagea said in an interview with the Central News Agency.

"But no party can say, 'You either do what we want or there won't be a government,' and this is what Hizbullah is doing today," the LF leader added.

Warning that the economic and social situations "cannot withstand further confusion," Geagea said Aoun and Hariri "must take a decision" in light of their "constitutional responsibility."

"They must tell Hizbullah, 'We want you in the government, give us the names of your ministers, and you have the right to voice your opinion on the issue of representing the independent Sunnis with a minister'... or else they should form a de facto government should the party refuse to hand the names," Geagea added.

The new government was on the verge of formation on October 29 after the Lebanese Forces accepted the portfolios that were assigned to it but a last-minute hurdle over the representation of pro-Hizbullah Sunni MPs surfaced.

Hizbullah has insisted that the six Sunni MPs should be given a seat in the government, refraining from providing Hariri with the names of its three Shiite ministers in a bid to press him.

Hariri has rejected the demand, announcing that he'd rather step down than give the aforementioned

politician

s a seat from his own share in the government.


Posted by: Fred || 11/27/2018 00:00 || Comments || Link || E-Mail|| [6469 views] Top|| File under: Hezbollah
Syria Interior Minister Out in Government Reshuffle
[An Nahar] A government reshuffle Monday in Syria renewed almost a third of the cabinet, including the ministers of interior and of public works, the official SANA news agency reported.

The reshuffle, which does not include any major surprises, was announced in a decree signed by
Hereditary President-for-Life Bashir Pencilneck al-Assad


Terror of Aleppo ...


One of the most significant changes is the replacement of Mohammed al-Shaar, who had held the position since 2011, by Mohammed Khaled al-Rahmoun as interior minister.

He was the head of the Political Security Directorate, one of Syria's intelligence agencies. The U.S. Treasury placed him on a sanctions list last year.

The portfolio of public works and housing, whose importance has grown as Syria increasingly shifts its focus from war to reconstruction, also changed hands.

The new minister is Suhail Abdel Latif, who replaces Hussein Arnus.

The ministries of tourism, education, higher education, communications, trade and water resources also changed hands.

The minister of national reconciliation Ali Haidar will head up a new body called the National Reconciliation Authority.


Posted by: Fred || 11/27/2018 00:00 || Comments || Link || E-Mail|| [6461 views] Top|| File under: Govt of Syria
Iran says ready to export fighter jets, training aircraft
[PRESSTV] Iran says it is ready to export domestically built fighter jets after showcasing them to potential buyers during an upcoming air show on Kish Island.

Brigadier General Abdoklarim Banitarafi, head of Iran Aviation Industries Organization (IAIO), made the announcement on Monday, before the air show's opening ceremony.

"We have already taken the necessary steps to export products that we are authorized to sell," he told

news hound

s, noting that Tehran will resume selling trainer jets as well.

Iran unveiled its first domestically designed and manufactured fighter jet named "Kowsar" during a defense show in Tehran in August.

The fourth-generation Iranian fighter jet is equipped with "advanced avionics and fire control systems" and can be used for short aerial support missions.

The plane can be manufactured in both single- and double-cockpit types, the latter of which can be used for advanced pilot training missions in addition to its combat capability, according to Fars news agency.


Posted by: Fred || 11/27/2018 00:00 || Comments || Link || E-Mail|| [6477 views] Top|| File under: Govt of Iran
Who's in the News
25
[untagged]
5
Islamic State
3
Commies
3
Govt of Iran
2
Hezbollah
2
Moslem Colonists
2
Sublime Porte
1
Arab Spring
1
al-Nusra
1
Thai Insurgency
1
Houthis
1
Palestinian Authority
1
Govt of Syria
1
Hamas
1
Govt of Saudi Arabia
1
Taliban
1
Narcos
1
al-Shabaab (AQ)
Bookmark
E-Mail Me
The Classics
The O Club
Rantburg Store
The Bloids
The Never-ending Story
Thugburg
Gulf War I
The Way We Were
Bio
Merry-Go-Blog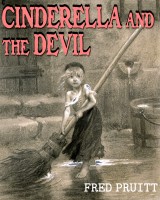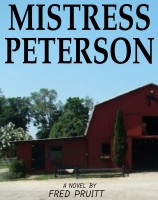 On Sale now!


A multi-volume chronology and reference guide set detailing three years of the Mexican Drug War between 2010 and 2012.

Rantburg.com and borderlandbeat.com correspondent and author Chris Covert presents his first non-fiction work detailing the drug and gang related violence in Mexico.

Chris gives us Mexican press dispatches of drug and gang war violence over three years, presented in a multi volume set intended to chronicle the death, violence and mayhem which has dominated Mexico for six years.
Click here for more information


Meet the Mods
In no particular order...


Steve White
Seafarious
Pappy
lotp
Scooter McGruder
john frum
tu3031
badanov
sherry
ryuge
GolfBravoUSMC
Bright Pebbles
trailing wife
Gloria
Fred
Besoeker
Glenmore
Frank G
3dc
Skidmark
Alaska Paul



Better than the average link...



Rantburg was assembled from recycled algorithms in the United States of America. No trees were destroyed in the production of this weblog. We did hurt some, though. Sorry.
3.238.180.255

Help keep the Burg running! Paypal: