Africa North
Building Sinai
Suggesting that the Morsi/Moslem Brotherhood interlude may turn out to have been a trigger for better things.

[AlAhram] The inauguration of a dozen projects in Ismailia and Sinai heralds a new development era for the peninsula.

Developing Sinai is essential for the security and stability of Egypt, says Nagui Shohoud of the Higher Nasser Military Academy. In the past there have been several attempts to alter the character of the peninsula, beginning with the Tripartite Aggression in 1956 and including the 1967 War between Egypt and Israel and subsequent attempts by the then Israel defence minister Moshe Dayan to secure the allegiance of Sinai's Bedouins, and machinations by the

Moslem Brüderbund

to turn Sinai into an Islamic State
...formerly ISIS or ISIL, depending on your preference. Before that al-Qaeda in Iraq, as shaped by Abu Musab Zarqawi. They're very devout, committing every atrocity they can find in the Koran and inventing a few more. They fling Allah around with every other sentence, but to hear the pols talk they're not really Moslems....
While Egypt had intended to develop the peninsula since its full liberation in April 1982 somehow the plans were never implemented.

Now, almost four decades on, and following the attempt to create an Islamic state in Sinai, development is finally being accorded the priority it deserves. "Gradually," says Shohoud, "Sinai's isolation will end and it will be merged with the rest of Egypt's governorates."

According to Shohoud, it is essential the peninsula builds a comprehensive, functioning economy. "Egypt is in dire need of Sinai's wealth of mineral deposits and crops," he says, and the tunnels are essential to developing these resources.

The development process has been lent additional urgency by the ongoing Comprehensive Operation Sinai, the counter-terrorism campaign launched in 2018 targeting Islamist

snuffies

and criminal activity that undermine national security and stability.
Posted by: trailing wife || 05/10/2019 00:26 || Comments || Link || E-Mail|| [336068 views] Top|| File under:
US aircraft carrier Lincoln passes through Egypt's Suez Canal amid Iran tensions
The pieces move into place ...

[AlAhram] The Egyptian cabinet said in a statement on Thursday that American aircraft carrier USS Abraham Lincoln has passed through Egypt's Suez Canal; the White House said earlier this week that the deployment is in response to troubling "indications and warnings" from Iran.

The movement of the warship was observed by US Major General Ralph Groover, Senior Defense Official and Defense Attaché at the US embassy in Cairo, "who came specially to check up on the safe passage" of the US carrier, the cabinet said.

US National Security Adviser John Bolton said the move aimed to send a "clear and unmistakable message" that the US will retaliate with "unrelenting force" to any attack.

Groover met with Mohab Mamish, head of the Suez Canal Authority, and praised Egypt's "efficient security procedures" to ensure the safe passage of ships through the canal, the cabinet's statement quoted him as saying.

The deployment of the carrier comes amid claims of a possible attack on US forces stationed in the region, unnamed US officials were quoted as saying.
Posted by: trailing wife || 05/10/2019 00:00 || Comments || Link || E-Mail|| [336083 views] Top|| File under: Govt of Iran
Down Under
Three Convicted Of Terrorism Over Australian Mosque Arson Attack
Hang on, dear Reader — it's not what you think.

[Jpost] An Australian jury on Thursday found three men guilty of terrorism after they set fire to a mosque in the southern state of Victoria in December 2016.

Sunni

Moslem

s Ahmed Mohammed, Abdullah Chaarani and Hatim Moukhaiber set fire to a Shi'ite mosque in a suburb of Melbourne.
Two had plotted an attack in central Melbourne just weeks later and were convicted of conspiring to plan a terrorist attack last year.


Busy little miscreants, to be sure. So much for idle hands being the Devil's playground.

They had bought machetes and explosives and tried to get a gun license before they were tossed in the slammer
Drop the rod and step away witcher hands up!
, according to media reports.

The three have yet to be sentenced.

Posted by: trailing wife || 05/10/2019 00:00 || Comments || Link || E-Mail|| [336075 views] Top|| File under: Moslem Colonists
Europe
Palestinians Beat Israeli Musician In Berlin For Defending Israel
You can take the boy out of the Palestinian Territories, but sometimes...

[Jpost] The YouTube video caption reads: "Germany: Man attacked at Paleostinian event for allegedly yelling 'Israel.'"

German Paleostinians violently attacked the Israeli clarinetist Daniel Gurfinkel in Berlin in the first week of May, according to a YouTube video that surfaced on Thursday.

According to a report on by the German

news hound

Ulrich W. Sahm on the website of Audiator, "A dozen hateful Paleostinians can be seen beating up Daniel Gurfinkel at an event on a large square."

Gurfinkel said in a statement: "I walked through Hermann square and saw that there was a demonstration against Israel. I am a resident of the State of Israel. The attack began immediately when I began to support my country with a single word. I've been struck on the head and I'm in pain so far. I was in total shock. "

Posted by: trailing wife || 05/10/2019 00:45 || Comments || Link || E-Mail|| [336064 views] Top|| File under: Moslem Colonists
Hungary Forces 11 Afghan Asylum-Seekers Into Serbia
[ToloNews] Hungary forced 11 Afghan nationals to cross into Serbia after rejecting their asylum requests, a rights advocate said on Wednesday, and deported a 12th convicted of people smuggling back to Kabul.

The deportation of a further five Afghans, all members of the same family, was temporarily suspended following an appeal to the European Court of Human Rights by the Hungarian Helsinki Committee, a human rights
...which are usually entirely different from personal liberty...
group.

The United Nations


...an organization which on balance has done more bad than good, with the good not done well and the bad done thoroughly...


refugee agency (UNHCR) said Hungary's action to force the two families to leave the country was "a flagrant violation of international and EU law".

Under Hungarian law, the claims of asylum-seekers arriving from a country that Hungary deems safe are rejected, the agency said in a statement, adding that the case highlighted "deep concerns" over that practice.

The Hungarian Immigration and Asylum Office (IAO) said the measures were part of a joint operation with European border and

coasties

agency Frontex, in which 39 people were flown to Afghanistan altogether.

The Helsinki Committee said the Hungarian operation targeted three Afghan families. Two families, including a pregnant woman, were moved to Serbia overnight.

"These people were put in an impossible situation," said Andras Lederer, a Helsinki information and advocacy officer. "... Either (to) return to Kabul or cross over into Serbia in the middle of nowhere late at night."

The IAO said 11 people choose to go to Serbia. The Serbian authorities had given the families accommodation in a reception center, the UNHCR said.

An interior ministry media officer said the single Afghan deportee had been convicted of people smuggling.

Lederer said the family of five was being held at a border transit zone while their case was pending. The European Court of Human Rights did not immediately respond to emailed questions for comment.

The IAO said before arriving to Hungary, the asylum-seekers had passed through several countries, including an EU member state, where they had access to medical and other assistance.

Hungarian Prime Minister Viktor Orban leads a nationalist government with a strongly anti-immigrant platform, which is a key plank of the ruling Fidesz party's campaign for the European Parliament elections on May 23-26.

The UNHCR has advised Frontex to refrain from supporting Hungary in the enforcement of return decisions which are not in line with international and EU law, the refugee agency said.
Posted by: trailing wife || 05/10/2019 00:00 || Comments || Link || E-Mail|| [336073 views] Top|| File under: Moslem Colonists
The Grand Turk
Opposition calls for 'revoking Erdogan's mandate'
[DAWN] The Sick Man of Europe Turkey


...Qatar's colony in Asia Minor....


's main opposition party said on Wednesday it had formally requested the annulment of President Tayyip Erdogan's mandate because the same flaws his AK Party alleged in the city's March 31 mayoral vote occurred in last year's national elections.

The Republican People's Party (CHP) also said votes for Istanbul officials and councils, submitted in the same envelopes as the mayoral election, should be cancelled if the mayoral vote is re-run. The AK Party (AKP) won a majority in the councils.

After weeks of appeals by the AKP and their nationalist MHP allies, Turkey's High Election Board (YSK) ruled on Monday for a re-run of the Istanbul mayoral election, which was dramatically won by the CHP's Ekrem Imamoglu with a razor-thin majority.

It was the first time in 25 years that the AKP or its Islamist predecessors had failed to win control of Istanbul, Turkey's largest city with a budget of close to $4 billion. Erdogan launched his own political career as Istanbul mayor.

In its ruling, which also annulled Imamoglu's mandate, the YSK cited irregularities in the appointment of polling station officials. Erdogan's party said the fact that individuals who were not public servants had been appointed to the polling stations amounted to organised crime.

However,


it was a brave man who first ate an oyster...


the YSK left results for district administrators, municipal councils and local officials unchanged, a decision which the CHP said was nonsense because all four votes were cast in the same envelopes and counted by the same polling officials.

"If you're revoking Ekrem Imamoglu's mandate ... then you must also annul President Erdogan's mandate because the same laws, same regulations, same applications, same polling stations and conditions were present in both elections," CHP Deputy Chairman Muharrem Erkek told

news hound

s.

"Why are you not cancelling the results that came out of the same envelopes," he said.

In his first comments after the YSK's decision, Erdogan said on Tuesday that the elections had been marred by "organised irregularity". Asked about the ruling, Imamoglu said democracy was the victim.


Posted by: Fred || 05/10/2019 00:00 || Comments || Link || E-Mail|| [336065 views] Top|| File under: Sublime Porte
Home Front: WoT
Arabic Death Threat Note Sent To US Gov. Against Edward Gallagher
[Jpost] There has been a death threat against Special Operations Chief Edward Gallagher, according to reports by the United States media. The threat, written in Arabic, came into the government.
"We are being very careful [about] ... getting information out about the location of Gallagher," said a TV

news hound

speaking on Good Morning San Diego.

Gallagher, who has been accused of war crimes, will go to trial in less than three weeks.

Gallagher is accused of killing a teenage Islamic State
...formerly ISIS or ISIL, depending on your preference. Before that al-Qaeda in Iraq, as shaped by Abu Musab Zarqawi. They're very devout, committing every atrocity they can find in the Koran and inventing a few more. They fling Allah around with every other sentence, but to hear the pols talk they're not really Moslems....
fighter under his care and then holding his reenlistment ceremony with the corpse. Further, Navy prosecutors also accuse Gallagher of shooting two civilians in Iraq and opening fire on crowds.

Gallagher has pleaded not guilty


"Wudn't me."


to all the charges, and earlier this week new evidence surfaced in Gallagher's favor.


What a happy thought. May things finally turn out as they ought.

Rep. Duncan Hunter (R-Calif.) screened combat footage collected from a helmet camera to a group of

politician

s Wednesday, saying the footage exonerates Special Operations Chief Edward Gallagher of one of the charges against him.
Posted by: trailing wife || 05/10/2019 02:44 || Comments || Link || E-Mail|| [336090 views] Top|| File under:
Trump says John Kerry telling Iranians not to call him
[IsraelTimes] US President Donald Trump


...New York real estate developer, described by Dems as illiterate, racist, misogynistic, and what ever other unpleasant descriptions they can think of, elected by the rest of us as 45th President of the United States...


says he is open to holding negotiations with Iran and accuses former secretary of state John F. I was in Vietnam, you know Kerry
Former Senator-for-Life from Massachussetts, self-defined war hero, speaker of French, owner of a lucky hat, conqueror of Cambodia, unsuccessful presidential candidate, and utterly failed Secretary of State...
of telling Iranian leaders not to speak with him.

Speaking at the White House, Trump is asked about his decision to speedup the deployment of the USS Abraham Lincoln aircraft carrier to the Persian Gulf.

"We have information that you don't want to know about. They were very threatening," Trump says.

"What I'd like to see with Iran, I'd like to see them call me," he adds.

Trump claims Kerry, who was America's top diplomat when the 2015 deal curbing Iran's nuclear deal was finalized, is in frequent contact with the Iranians.

"You know John Kerry speaks to them a lot. John Kerry tells them not to call. That is a violation of the Logan Act and frankly he should be prosecuted on that," Trump says, referring to a rarely enforced US law barring unauthorized persons from conducting foreign policy.
Posted by: trailing wife || 05/10/2019 00:27 || Comments || Link || E-Mail|| [336106 views] Top|| File under: Govt of Iran
Pompeo cuts short European visit to return early to Washington: US State Department
[AlAhram] U.S. Secretary of State Mike Pompeo has postponed his visit to Greenland because he needs to return to Washington, the State Department said on Thursday.

"Secretary Pompeo must postpone his visit to Greenland due to a need for the secretary to be in Washington, D.C., today," spokeswoman Mortgan Ortagus said.

Pompeo had been due to visit Greenland on Thursday, but left London bound for Washington instead.

U.S. President Donald Trump


...New York real estate developer, described by Dems as illiterate, racist, misogynistic, and what ever other unpleasant descriptions they can think of, elected by the rest of us as 45th President of the United States...


on Wednesday imposed new sanctions on Iran, targeting revenue from its exports of industrial metals, the latest salvo in tensions between Washington and Tehran over a 2015 international accord curbing the Islamic Theocratic Republic's nuclear programme.

Pompeo told

Britannia

on Wednesday it needed to change its attitude towards China and telecoms company Huawei, casting the world's second largest economy as a threat to the West similar to that once posed by the Soviet Union.
Posted by: trailing wife || 05/10/2019 00:00 || Comments || Link || E-Mail|| [336076 views] Top|| File under: Govt of Iran
U.S. revokes citizenship of Portland mosque's imam for ties to ObL
[OregonLive] The U.S. government has revoked the U.S. citizenship of the former imam of Portland's largest mosque after he arrived in Somaliland last week.

Mohamed Sheikh Abdirahman Kariye


...who appears in our archives here...

is on the government's no-fly list, but the government arranged for him to travel back to his homeland after reaching a settlement with Kariye in January.

Under the deal, Kariye agreed not to challenge an order revoking his citizenship and acknowledged having provided false information to immigration officials in July 1997 when he had applied for U.S. naturalization.
Continued on Page 49
Posted by: Bright Pebbles || 05/10/2019 00:00 || Comments || Link || E-Mail|| [336119 views] Top|| File under:
India-Pakistan
Officials see TTP offshoots behind Data Darbar blast
[DAWN] With the

corpse count

in Wednesday's Data Darbar shrine blast rising to 11 on Thursday, law enforcement agencies shifted focus to three major terrorist networks of the outlawed Tehrik-e-Taliban
...Arabic for students...
Pakistain (TTP) in Punjab
1.) Little Orphan Annie's bodyguard
2.) A province of Pakistain ruled by one of the Sharif brothers
3.) A province of India. It is majority (60 percent) Sikh and Hindoo (37 percent), which means it has relatively few Moslem riots....
to lay their hands on handlers/

controller

s.

Among the four critically

maimed

, Elite Force man Saddam Hussain

departed this vale of tears

at the Mayo Hospital, though he underwent complicated surgeries.

Saddam, a resident of Kasur, had sustained multiple head and chest injuries in the suicide kaboom
carried out on Wednesday morning at the gate of Hazrat Ali Hajveri shrine.

Other three critically injured at the Intensive Care Unit of the teaching hospital were not yet out of danger.

Talking about investigation into the suicide blast,

a police brass hat

told Dawn that two high-profile teams of the law enforcement agencies had been assigned the task to go after three offshoots of the TTP and their

controller

s.

Particularly, he said, the major focus was on Hizbul Ahrar which

grabbed credit

of sending the teenage

jacket wallah

to hit the target at Data Darbar on Wednesday.

He said the law enforcement agencies were using available resources to track down handlers who dropped the boy (suicide bomber) at the shrine.

The official said the Counter Terrorism Department (CTD), Punjab, had examined the record of the three terror groups, including the Ghaiz Force and Jamatul Ahrar.

He said the Hizbul Ahrar, which

grabbed credit

for the attack, was the splinter group of Jamaatul Ahrar
...A Pak Taliban splinter group that split off from the Mullah Fazlullah faction because it wasn't violent enough...
headed by

hard boy

Muqarram Shah from Afghanistan.

Hizbul Ahrar had separated from Jamaatul Ahrar due to some internal rifts. It started operating separately to target primarily the law enforcement agencies in various parts of Pakistain.

In addition to that, the CTD, which was leading the entire investigation process, was also following other leads like the possibility of involvement of

ISIS

as well, he said.

The official further said the probe was being conducted on the pattern of the 2017 Mall Road blast investigation in which the LEAs had incarcerated
Yez got nuttin' on me, coppers! Nuttin'!
the

controller

who had dropped the suicide bomber near the target site a few minutes before the blast.

As many as 14 people, including two DIGs and other personnel of the police, had embraced martyrdom when the suicide bomber went kaboom! on The Mall in February 2017 when the officials were holding a dialogue with protesting traders.

The official said some 93 privately installed CCTV cameras in addition to those of the Safe City Authority had led the

Sherlocks

to the handler, Anwarul Haq, who had dropped the suicide bomber on The Mall. He was arrested from a rented house in R.A. Bazaar of Lahore within 72 hours of the Mall Road blast.

The LEAs later arrested 13 more

controller

s of Jamatul Ahrar and dismantled the group's network after it

grabbed credit

for The Mall attack. He further said the notorious group Hizbul Ahrar, which

grabbed credit

for the Data Darbar blast, had last carried out a gun-and-

kaboom

on a bus carrying personnel of a security agency in Attock in May 2018.

As many as six of them, including the

controller

s, were arrested later in a marathon intelligence-based operation by the LEAs, he said.

The CTD officials would also grill the

Death Eaters

of Hizbul Ahrar arrested in the Attock case in connection with the Data Darbar blast.

Sources said the Punjab government was also discussing a proposal to form a joint investigation team.


Posted by: Fred || 05/10/2019 00:00 || Comments || Link || E-Mail|| [336078 views] Top|| File under: TTP
Iraq
More than 500 Foreign IS Members Convicted in Iraq
[AnNahar] The Iraqi judiciary has tried and sentenced more than 500 foreigners since the start of 2018 for joining the Islamic State
...formerly ISIS or ISIL, depending on your preference. Before that al-Qaeda in Iraq, as shaped by Abu Musab Zarqawi. They're very devout, committing every atrocity they can find in the Koran and inventing a few more. They fling Allah around with every other sentence, but to hear the pols talk they're not really Moslems....
group, the country's Supreme Court announced on Wednesday.

It said "514 verdicts were issued, for both men and women, while another 202 accused are still being interrogated and 44 are still being tried."

Another 11 were acquitted and released, it said.

The statement referred to "different nationalities" but did not list any specific countries.

It said interrogations were taking about six months for those simply accused of IS membership, but anyone accused of actively taking part in the jihadist group's operations could be questioned for up to a year.

Iraq declared victory over IS in late 2017 and began trying foreigners accused of joining the jihadist faction the following year.

It has condemned many to life in prison, including 58-year-old

Frenchie

Lahcen Ammar Gueboudj and two other

Frenchies

.

It has also issued death sentences for other foreign IS members, although they have not yet been carried out.

Among those awaiting trial in Baghdad are 12 accused French IS members, who were caught in Syria and transferred to Iraqi custody in February.

Government source have told AFP that Baghdad would be willing to try all foreigners currently held in Kurdish detention in northeast Syria for a price.

Around 1,000 suspected foreign IS fighters are in detention in northeast Syria, in addition to around 9,000 foreign

women and kiddies

in camps there.

Rights groups including Human Rights Watch have criticised the trials, which they say often rely on circumstantial evidence or confessions obtained under torture.

Wednesday's statement by the court "urged all trials of foreign

holy warriors

to be moved to Baghdad, as most of the embassies are in the capital and so embassy representatives from the terrorists' countries can attend the sessions."

Iraq has also already tried thousands of its own nationals locked away
Drop the rosco, Muggsy, or you're one with the ages!
on home soil for joining IS, including women.

It has begun trial proceedings for nearly 900 Iraqis repatriated from Syria and sentenced four to death last month under its counter-terrorism law.

The country remains in the top five "executioner" nations in the world, according to an Amnesia Amnesty International report released last month.

The number of death sentences issued by Iraqi courts more than quadrupled from 65 in 2017 to at least 271 last year.

But fewer were actually carried out, according to Amnesty, with 52 executions in 2018 compared to 125 in 2017.
Posted by: trailing wife || 05/10/2019 00:26 || Comments || Link || E-Mail|| [336066 views] Top|| File under: Islamic State
Migration ministry post no longer important for Kurds: Former minister
[Rudaw] Former Iraqi Minister of Displacement and Migration Darbaz Mohammed in an interview with Rudaw on May 5 says that post is no longer of "great importance" for Kurds, because a large number of the IDPs have now returned. Additionally, many of IDPs who took shelter in Kirkuk during the ISIS conflict also have returned and conditions in Shingal are not suitable for IDPs to return because of the presence of several armed militias.

Rudaw, Nawzad Mahmoud: Kurds did not retain the post of the minister of displacement and migration in the new Iraqi cabinet, yet there are a large number of IDPs sheltered in the Kurdistan Region. Do you think it was important for Kurds to keep the post?

Darbaz Mohammed: All the ministries the Kurds received are more important than the migration ministry. This is particularly now so that half of the IDPs have returned home. The Ministry of Displacement and Migration is no longer of great importance for Kurds. Besides, the good relations we forged with the Kurdistan Regional Government (KRG) are maintained by the current team [in Baghdad].

During the ISIS conflict, you were criticized for the lack of help in assisting Iraqi IDPs sheltering in the Kurdistan Region.

The complaints had two sides. Sometimes it was political, in the sense that we had only relied on ourselves to take care of the IDPs and Baghdad had not assisted us. The other point of view was that there was not much understanding about our limited resources. For example, if you have 200,000 IDPs, you cannot build 200,000 residence units. Having one million displaced persons in Kurdistan was a heavy burden. What we offered was the best we managed to do.

What did you do?

In the beginning when we assumed the post, we started to build camps. Within the first two months of our work, we built 20 residential units in Duhok. We later handled djinn-infested Mosul
... the home of a particularly ferocious and hairy djinn...
affairs too, in coordination with the Kurdistan Region and the Iraqi government. We were working hard and I remember, even [US President Barack] Obama at the time, was asking what had been done for Mosul as everyone had been talking about the process of the liberation of Mosul from ISIS. Even the United Nations


...a formerly good idea gone bad...


informed us that if we had managed to shelter half a million IDPs from Mosul, then we would score a huge success. Yet, they were adamant we would not be able to do it. But we proved that we sheltered even more than that number.

Did they talk about the financial burdens of the IDPs?

No. The funding responsibilities were not on the KRG's shoulders. The pressure [on the KRG] was only on health and electricity. The Iraqi government and organizations were funding and paying cash.

Is it an easy task to help the people of Shingal return home?

With the current situation on the ground, no. The matter is not just vested in the KRG. The PKK [Kurdistan Workers' Party] and their affiliate groups are another problem.

You once said that more than 500,000 Arab IDPs had fled to Kirkuk. Do you know whether or not they have returned to their areas?

Correct. A large number of IDPs had fled to Kirkuk from Anbar, Mosul, and Hawija. A large number of them have already returned. Maybe some of them have opted to stay. On the issue of demography, they will not become a threat as their food ration cards are not from Kirkuk.

Some of the ISIS families displaced to Syria were from Iraq.

We returned around 30,000 Iraqis from Syria. There is an abundant number still lingering there. They are the children and families of ISIS.

The repatriation of them is problematic because how can you protect them? You cannot put a child behind bars just because his father was an ISIS member. What is his crime because his father was

ISIS

?
Posted by: trailing wife || 05/10/2019 00:00 || Comments || Link || E-Mail|| [336069 views] Top|| File under: Govt of Iraq
Coalition helicopter sets fire in Camp Speicher
Adventures in air forcing, involving someone who did not grow up in fire season country. C'mon, dude, you're blowing our reputation for perfect soldiering.

Salahuddin (IraqiNews) Salahuddin Operations Command announced, on Thursday, that a fire broke out in the vicinity of Camp Speicher in Salahuddin Province. The fire broke out after a helicopter belonging to the US-led international coalition fired flares on the dry grass.

The Command said in a press statement that the Civil Defense vehicles of Salahuddin Province, backed by the Command's forces, managed to put out the fire that broke out in the dry bushes, in Martyr Majid Tamimi Airbase (Camp Speicher).

"The flames spread due to wind power and reached the nearby farms," the Command added. "The fire was caused by the firing of heat flares on the dry grass by a US-led coalition helicopter."

It is noteworthy that Camp Speicher is an air installation near Tikrit in northern Iraq. The United States Army captured the base from the Iraqi Army during the 2003 invasion of Iraq. Prior to the 2003 invasion, the installation was the main base of the Iraqi Air Force Air Academy.
Posted by: trailing wife || 05/10/2019 00:00 || Comments || Link || E-Mail|| [336066 views] Top|| File under:
Israel-Palestine-Jordan
Egyptian delegation said to arrive in Gaza for talks on Israel agreement
[IsraelTimes] A delegation of Egyptian intelligence officials has entered the

Gazoo

Strip through the Erez border crossing for talks with

Hamas, always the voice of sweet reason,

leaders on an agreement with Israel to prevent renewed fighting in the Paleostinian enclave, according to the Ynet news site.
Posted by: trailing wife || 05/10/2019 00:27 || Comments || Link || E-Mail|| [336066 views] Top|| File under: Hamas
Thousands of Arab Israelis march in north to mark Nakba
[IsraelTimes] Thousands of Arab Israelis take part in the annual "March of Return" to mark the Nakba (Arabic for "catastrophe") of Israel's founding.

Participants wave Paleostinian flags during the march in northern Israel and call for the return of lands that Paleostinians fled or were expelled from during the War of Independence.

A number of

politician

s attend the march, including MKs Ahmad Tibi and Ofer Kassif of the majority Arab Hadash-Ta'al faction.

"We stress our right to the homeland and are against the Nation-State Law, which treats the Arab public as visitors. But we're the owners of the place and are fighting to be equal citizens in our homeland," says Tibi in a video from the event.

Tibi was referring to legislation last year putting into law Israel's status as the nation state of the Jewish people. Critics of the law have said it discriminates against the country's non-Jewish citizens, while proponents say it is necessary to guarantee Israel's Jewish character and does not diminish the status of existing legislation guaranteeing equality.

Posted by: trailing wife || 05/10/2019 00:27 || Comments || Link || E-Mail|| [336066 views] Top|| File under:
Syria-Lebanon-Iran
Trump's top intelligence and military advisers held unusual meeting at CIA on Iran, officials say
[NBC] WASHINGTON ‐ In a highly unusual move, national security adviser John Bolton convened a meeting at CIA headquarters last week with the Trump administration's top intelligence, diplomatic and military advisers to discuss Iran, according to six current U.S. officials.

The meeting was held at 7 a.m. on Monday, April 29, and included CIA Director Gina Haspel, Acting Defense Secretary Patrick Shanahan, Chairman of the Joint Chiefs of Staff Gen. Joe Dunford, Secretary of State Mike Pompeo, and Director of National Intelligence Dan Coats, five of the officials said.

National security meetings are typically held in the White House Situation Room. The six current officials, as well as multiple former officials, said it is extremely rare for senior White House officials or Cabinet members to attend a meeting at CIA headquarters.

The officials said the discussion was not about the intelligence that led to the decision in the following days to send a carrier strike group and bomber task force to the Middle East, but did not describe what the meeting covered.

Five former CIA operations officers and military officials said that in the past, such meetings have been held at CIA headquarters to brief top officials on highly sensitive covert actions, either the results of existing operations or options for new ones.
Posted by: Besoeker || 05/10/2019 00:41 || Comments || Link || E-Mail|| [336083 views] Top|| File under: Govt of Iran
Iran May Expel Afghan Refugees As US Tightens Sanctions
[ToloNews] A

bigwig

from Iran's Foreign Ministry has said millions of Afghan refugees will be expelled from Iran if the sanctions on Tehran are increased.

According to Iranian officials, more than three million Afghan refugees are living in Iran with over two million of them working in that country.

In an interview with Iran's IRNA news agency, the Iranian Deputy Foreign Minister Sayed Abbas Araghchi said Iran would ask the Afghan refugees to go home if sanctions are increased, adding that the migrants colonists annually send three to five billion Euros to Afghanistan.

Araghchi said: "468,000 Afghan students are getting education freely in Iranian schools and every student costs 600 Euros on an average basis."

He said that 23,000 Afghan students are enrolled in Iranian universities and Iran invests nearly 15,000 Euros for them annually.

"When the US sanctions leave impacts and Iran's financial resources are reduced and the sale of oil reaches to zero, when our oil revenues are decreased, however they (US) will not succeed to reach our oil imports to zero. They must know that in that case, Iran will be compelled to take fresh policies for its economy. There is possibility that one day we get to the point that we are no longer able to complete the expenditures and then it is possible that we request our Afghan brothers and sisters to leave to their own country," said Araghchi.

The Iranian official said that Iran is not interested in resorting such measure on the humanitarian basis, but if Iran becomes compel to do so, then the responsibility will go to the US.

Araghchi said that Iran has been the victim of conflict in Afghanistan.

"We are victim of the conflict in Afghanistan. Those who created the conflict in Afghanistan and created the Taliban


...mindless ferocity in a turban...


and other terrorist groups and funded them and brought this catastrophe on the Afghan people, they should tolerate the expenses, not Iran," he said.

Araghchi's comments have sparked some reaction in Afghanistan.

"We are confident that the government of Islamic Theocratic Republic of Iran as a good friend of Afghanistan takes responsible action towards the refugees," said Sibghat Ahmadi,

front man

for Ministry of Foreign Affairs.

This comes a day after Trump on Wednesday imposed new sanctions on Iran, targeting revenue from its exports of industrial metals, the latest salvo in tensions between Washington and Tehran over a 2015 international accord officially known as Joint Comprehensive Plan of Action (JCPOA) based on which, Iran committed to curb its nuclear program.

"I am not fully aware of the comments made by the officials of the Islamic Theocratic Republic of Iran. First, we have to analyze their comments to find out what they really have said. If such comments were made, the relations between the Islamic Theocratic Republic of Afghanistan and the Islamic Theocratic Republic of Iran are very deep and we need to invest more in these brotherly relations as neighbors. There is no doubt that various countries in the world have their own separate tensions, but the two neighboring countries need to focus as much as they can on their ties and invest more in this area," said Mahmoud Saikal, former Afghan permanent representative to the UN.

"No doubt, Iran uses Afghan refugees as a political tool," said Jawed Ludin, former Deputy Minister of Interior.

Two Afghan critics said the Afghan refugees in any country need a dignified repatriation to the country which should be facilitated by the government.

"A dignified repatriation of Afghan refugees is part of our national interest and ensures our national pride," said university lecturer Massoud Tarishtwal.

"Iran wants to tell the European Union

...the successor to the Holy Roman Empire, only without the Hapsburgs and the nifty uniforms and the dancing...


that if you do not want to take practical steps against the US sanctions on Iran, we are compelled to open the way of floods of refugees and drugs to Europe," said political analyst Ahmad Saeedi.
Posted by: trailing wife || 05/10/2019 00:00 || Comments || Link || E-Mail|| [336068 views] Top|| File under: Moslem Colonists
More evidence emerges of Iran-Al Qaeda ties
[FoxNews] As the Trump administration doubles down on the contention that Tehran is cooperating with Al Qaeda, another former Iranian commander has reportedly come forward with allegations about an Iran-Al Qaeda link.

Said Qasemi, a now-retired spokesperson for Iran's Islamic Revolutionary Guard Corps (IRGC), told Al Arabiya that IRGC deployed undercover soldiers to Bosnia-Herzegovina during its conflict in the 1990s under the pretense that they were members of Tehran's state-endorsed

Red Islamic Thingy

.

This is alleged to have been in cooperation with an Al Qaeda unit operating in the region, as confirmed by another IRGC official, whereby the two groups were able to engage in joint weapons training.
Continued on Page 49
Posted by: trailing wife || 05/10/2019 00:00 || Comments || Link || E-Mail|| [336066 views] Top|| File under: al-Qaeda
Government
Rep. Tulsi Gabbard: Burn pits, the Agent Orange of our generation
[Washington Examiner] Marine Cpl. Nicholas James Wrobel passed away due to respiratory and cardiac failure. He was 24 years old. Air Force Tech. Sgt. Jessica Sweet died of acute myelogenous leukemia. She was 30 years old and left behind a husband and three young children. Army Col. David McCracken lost his life to Glioblastoma Multiforme brain cancer at age 46, leaving behind his wife and children.

All were exposed to the toxic fumes and chemicals released by burn pits while deployed.

While over 175,000 veterans have voluntarily registered their names in the Burn Pit Registry, the Department of Veterans Affairs has admitted there are 3.7 million service members who may be eligible due to their exposure to these same toxic burn pits.

As a soldier in the Hawai'i Army National Guard, I deployed twice to the Middle East. Like everyone else in our camp, I breathed in the toxins from burn pits every single day. Many service members developed respiratory illnesses that we commonly called "the crud" ‐ a persistent hacking cough that never seemed to go away. While deployed, we dealt with the ever-present residual stench from the burn pit fires.

Burn pits have been used at U.S. military bases across the Middle East to burn trash, human waste, petroleum, rubber, and other debris, releasing hazardous smoke into the air. While initially thought of as a temporary measure until incinerators were installed, many burn pits continued to operate, with some still in use today.
Posted by: Besoeker || 05/10/2019 01:31 || Comments || Link || E-Mail|| [336079 views] Top|| File under:
Who's in the News
31
[untagged]
7
Islamic State
5
Govt of Iran
5
Taliban
5
Moslem Colonists
4
al-Nusra
4
Commies
3
Hamas
1
TTP
1
al-Qaeda
1
Govt of Iraq
1
Govt of Pakistan
1
Sublime Porte
Bookmark
E-Mail Me
The Classics
The O Club
Rantburg Store
The Bloids
The Never-ending Story
Thugburg
Gulf War I
The Way We Were
Bio
Merry-Go-Blog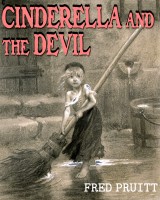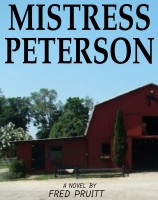 On Sale now!


A multi-volume chronology and reference guide set detailing three years of the Mexican Drug War between 2010 and 2012.

Rantburg.com and borderlandbeat.com correspondent and author Chris Covert presents his first non-fiction work detailing the drug and gang related violence in Mexico.

Chris gives us Mexican press dispatches of drug and gang war violence over three years, presented in a multi volume set intended to chronicle the death, violence and mayhem which has dominated Mexico for six years.
Click here for more information


Meet the Mods
In no particular order...


Steve White
Seafarious
tu3031
badanov
sherry
ryuge
GolfBravoUSMC
Bright Pebbles
trailing wife
Gloria
Fred
Besoeker
Glenmore
Frank G
3dc
Skidmark



Better than the average link...



Rantburg was assembled from recycled algorithms in the United States of America. No trees were destroyed in the production of this weblog. We did hurt some, though. Sorry.
3.235.188.113

Help keep the Burg running! Paypal: