Afghanistan
Senators sponsor bill for 4000 visas for the Afghans who have helped U.S. forces
[KhaamaPress] A number of U.S. Senators have sponsored a new bill aiming to approve 4000 visas for the Afghan nationals who have helped the American forces and are now stranded amid fears of persecution by anti-government armed elements, it has been reported.

The 4000 Special Immigrant Visas (SIV) would be provided for the rest of the federal fiscal year ending on 30th of September, according to

Rooters

.

The bill has been sponsored by Democratic Senator Jeanne Shaheen, Republican Senators Thom Tillis, Roger Wicker


...junior United States Senator from Mississippi, a member of the Republican Party. In December 2007 he was appointed by Governor Haley Barbour to fill the seat vacated by Trent Lott, winning reelection the next year. A lawyer by training, he was previously a Congressman, and before that a state senator...


and Gory Garnder and Democrats Jack Reed, Richard Blumenthal and Tim Kaine.

The bill has also been supported by the top U.S. Commander Gen. Scott Miller who is also in command of the NATO


...the North Atlantic Treaty Organization. A cautionary tale of cost-benefit analysis....


-led Resolute Support Mission.

"If the program is not fully resourced, our credibility and the sacrifices made by thousands of Afghans in support of Americans and our Coalition partners could be undermined," Gen. Miller was quoted as saying by

Rooters

.

This comes as the U.S. President Donald Trump


...New York real estate developer, described by Dems as illiterate, racist, misogynistic, and what ever other unpleasant descriptions they can think of, elected by the rest of us as 45th President of the United States...


's administration had earlier cut the number of U.S. visas provided to Afghans by 60 percent.

About 1,650 Special Immigrant Visas were approved in 2018, down from more than 4,000 in fiscal year 2017, according to a reprot by National Public Radio (NPR).
Posted by: trailing wife || 05/17/2019 00:00 || Comments || Link || E-Mail|| [10800 views] Top|| File under:
India hands over 2 Mi-35 gunship helicopters to the Afghan Air Force
[KhaamaPress] India on Thursday handed over two Mi-35 gunship helicopters to the Afghan Air Force as efforts are underway to further bolster the capabilities of the Afghan armed forces in the fight against terrorism.

The Ministry of Defense (MoD) in a statement said the two gunship helicopters were handed over to the Ministry of Defense during a ceremony which was organized earlier today.

The statement further added that the Indian Ambassador to Afghanistan Vinay Kumar, acting Minister of Defense Asadullah Khalid, Air Force Commander Gen. Abdul Fahim Ramin, and some other senior defense officials had participated in the ceremony.

According to Ministry of Defense, the two helicopters have been purchased from Belarus with the financial support of the government India.

Two more Mi-35 gunships will be handed over to the Afghan Air Force in the near future, the Ministry of Defense added.
Posted by: trailing wife || 05/17/2019 00:00 || Comments || Link || E-Mail|| [10798 views] Top|| File under:
Africa North
Libya's EU ambassador: Haftar's forces must return to previous positions to resume dialogue
[Libya Observer] The Libyan ambassador to the European Union

...the successor to the Holy Roman Empire, only without the Hapsburgs and the nifty uniforms and the dancing...


Hafid Gadour said political dialogue in Libya won't be resumed until Khalifa Haftar


...Self-proclaimed Field Marshal, served in the ibyan army under Muammar Qadaffy, and took part in the coup that brought Qadaffy to power in 1969. He became a prisoner of war in Chad in 1987. While held prisoner, he and his fellow officers formed a group hoping to overthrow Qadaffy. He was released around 1990 in a deal with the United States government and spent nearly two decades in the United States, gaining US citizenship. In 1993, while living in the United States, he was convicted in absentia of crimes against the Jamahiriya and sentenced to death. Haftar held a senior position in the anti-Qadaffy forces in the 2011 Libyan Civil War. In 2014 he was commander of the Libyan Army when the General National Congress (GNC) refused to give up power in accordance with its term of office. Haftar launched a campaign against the GNC and its Islamic fundamentalist allies. His campaign allowed elections to take place to replace the GNC, but then developed into a civil war. Guess you can't win them all...


's forces pull out to their previous positions, urging for international guarantees for a truce in Libya.

Gadour told French TV, Euronews, that "as long as the attack is ongoing, we will defend ourselves and we are still willing to resume political process but the attacking forces must return home. The Government of National Accord is now defending Tripoli


...a confusing city, one end of which is located in Lebanon and the other end of which is the capital of Libya. Its chief distinction is being mentioned in the Marine Hymn...


and the political agreement."

He added that the guarantees given by the international community aren't that effective, saying they will ask for more as the international community has always said there can never be an attack on Tripoli, but it just happened 10 days before the UN-led Libyan National Conference.

"If there is a truce, then guarantees must be given by the UN, EU or any other high-profile power." Gadour said.

The UNSMIL called before for a humanitarian truce
..The purposes of a truce are twofold: 1.) bring up more arms, ammunition, and reinforcements; and 2.) get the enemy to relax his vigilance. A truce is not the same thing as a ceasefire, and a ceasefire doesn't mean you have to stop shooting...
that starts with Ramadan 01, but no party abided by it and

La Belle France

also called for an unconditional ceasefire, which was also rejected by the Presidential Council as it did not call for the return of Haftar's forces to their previous positions.

Tripoli has been under attack by Haftar's forces for 42 days amid clear retreat among the attacking forces and advance by the forces under the command of the Presidential Council's government, noting that Haftar's forces are still held back on the outskirts of Tripoli.
Posted by: Fred || 05/17/2019 00:00 || Comments || Link || E-Mail|| [10794 views] Top|| File under: Arab Spring
Britain
Islamic school head forced out after weapons and £400,000 cash found at flat in grounds
[EveningStandard] The headteacher of an independent Islamic school has been forced out to spare it from closure after a raid by armed police uncovered weapons and more than £400,000 in cash at a flat in the grounds.

Officers were called to the Darul Uloom school in Chislehurst on May 30 after reports of a man brandishing a gun. Headteacher's son Yusuf Musa, who was the school's designated safeguarding staff member, was arrested in connection with the incident.
Officers found a toy gun at his flat as well as bladed weapons and more than £400,000 in cash, Westminster magistrates' court heard.

Headteacher Mustafa Musa was arrested the following day on suspicion of money laundering , sparking an emergency application by the Department for Education to shut the school. Government officials told the court they were concerned about the safety of the 155 pupils and applied for an order to suspend the school from the official register.

At court this morning, the school fended off the closure bid by agreeing that Mr Musa, and his son, will have "no involvement whatsoever" with the school in the future.

The two men are now banned from the grounds, including Yusuf Musa's flat, and accommodation for pupils who pay £3,000-a-year fees as boarders.

The school may be shut temporarily until a government-approved trustee has been appointed to handle safeguarding. An independent safeguarding audit must be carried out and the school must accept and act on any recommendations, the court heard.

The school has failed a series of Ofsted inspections in the past two years, when serious problems with its safeguarding and leadership were identified.

The two men were questioned by police and remain under investigation. They have not been formally charged with any offence.
Darul Ulooms are world-renowned Islamic institutions and their aim is to produce the next generation of Muslim leaders. In fact, these schools have been described as the 'Etons of Islam'.


Possibly this is true. Certainly it's a wonderful marketing claim.
Posted by: Bright Pebbles || 05/17/2019 00:00 || Comments || Link || E-Mail|| [10794 views] Top|| File under: Moslem Colonists
US terminates Turkey's preferential trade agreement
Consequences are a biyatch. I am really looking forward to casting my vote in 2020.

[Jpost] The United States on Thursday terminated The Sick Man of Europe Turkey


...just another cheapjack Moslem dictatorship, brought to you by the Moslem Brüderbund....


's preferential trade treatment under a program that allowed some exports to enter the country duty free, but it has halved its tariffs on imports of Ottoman Turkish steel to 25%.

The White House said it was appropriate to terminate Turkey's eligibility to participate in the Generalized System of Preferences (GSP) program, based on its level of economic development. The decision was effective May 17, it added.

The U.S. Trade Representative (USTR) in early March said Turkey was no longer eligible to participate because it "is sufficiently economically developed." It had begun reviewing the NATO


...the North Atlantic Treaty Organization. It's headquartered in Belgium. That sez it all....


ally's status in the program last August when the two countries were embroiled in a diplomatic row.

But Ankara had been hopeful that Washington would not go ahead with the decision, saying it would be against the $75 billion target for mutual trade laid out by President Donald Trump


...New York real estate developer, described by Dems as illiterate, racist, misogynistic, and what ever other unpleasant descriptions they can think of, elected by the rest of us as 45th President of the United States...


and Ottoman Turkish President Tayyip Erdogan.

Posted by: trailing wife || 05/17/2019 00:00 || Comments || Link || E-Mail|| [10795 views] Top|| File under: Sublime Porte
Great White North
Al Qaeda-linked charity helps Canadian Mosque fundraising
[Jpost] An al-Qaeda-linked Kuwaiti charity helped a Canadian Islamic organization fundraising to buy a former Church to convert into a mosque, the Investigative Project on Terrorism (IPT) reported on Wednesday.

The Toronto area Abu Huraira Center describes itself in its website as a "diverse & unique community" that attracts over 1000 regular attendees, running a wide range of programs and services including a full-time Montessori Islamic school and evening Islamic classes.

According to their website, the total property cost for the church amounted to $ 8,800,000

As revealed by Kharon Brief, a media platform that covers topics at the intersection of global security and commerce, and reported by IPT, the Revival of Islamic Heritage Society (RIHS) participated in the fundraising effort.

In 2008, the Revival of Islamic Heritage Society, which operates under the auspices of Kuwait's Ministry of Social Affairs and Labor, was designated by the US Department of the Treasury for providing financial and material support to al-Qaeda and its affiliates. The ties between the charity and the terror organization were also denounced by the UN.


Treasury banned RIHS-Afghanistan and RIHS-Pakistan for financing Al-Qaeda back in 2002. RIHS offices have also been closed or raided over terror links in Albania, Azerbaijan, Bangladesh, Bosnia-Herzegovina, Cambodia, and Russia.

Moreover, as noted by the IPT, the controversial American Sheikh Waleed Idris al-Maneese was one of the judges of the annual Koran competition hosted by the Abu Huraira Center in January 2019.

Al-Maneese has repeatedly expressed murderous Moslem and antisemitic positions, including inciting violence against Jews.

Kharon Brief shared a screenshot of the fundraising campaign for the event set by the RIHS on their website.

At least six former attendees of the Abu Huraira Center left Canada to join the al-Shabaab


... an Islamic infestation centering on Somalia...


terrorist group in Somalia.

This article starring:
Revival of Islamic Heritage Society
Posted by: trailing wife || 05/17/2019 00:00 || Comments || Link || E-Mail|| [10796 views] Top|| File under: al-Qaeda
Home Front: WoT
New Yorker convicted of providing support to Hezbollah
That was fast. His trial only started eleven days ago.

[Jpost] A Lebanese man living in New York was convicted on Thursday of providing material support to Hezbollah, according to the

News Agency that Dare Not be Named

. Providing money, goods, materials or training to

hard boyz

is crime prohibited by the US Patriot Act.

Ali Kourani


...scion of the clan described as the bin Ladens of Lebanon, he came to the U.S. for school after learning the basics of the terror trade as a teen. Here he studied biomedical engineering and got an MBA, then American citizenship on orders of Hizb'allah to become a sleeper agent while scouting potential Israeli and American targets. He and Samer el Debek, a fellow sleeper agent based in Detroit who scouted potential American and Israeli targets in Panama, were arrested on the same day in 2017...

originally from

Leb

, was convicted of helping the terrorist group. He was also said to have "surveilled American targets, including military and law enforcement facilities in New York City," according to AP.

Kourani could face a life-sentence. His sentencing is scheduled to take place in September. Kourani's lawyers say he will appeal.

Authorities said that Kourani had received military training overseas and learned how to use a rocket propelled grenade, the report stated.

The AP discovered that Kourani came to the US legally in 2003.
The Bronx man has been held without bail since his June 2017 arrest on charges he sought to support Hezbollah's Islamic Jihad


...created after many members of the Egyptian Moslem Brotherhood decided the organization was becoming too moderate. Operations were conducted out of Egypt until 1981 when the group was exiled after the assassination of President Anwar Sadat. They worked out of Gaza until they were exiled to Lebanon in 1987, where they clove tightly to Hezbollah. In 1989 they moved to Damascus, where they remain a subsidiary of Hezbollah...


organization.

Prosecutors said Kourani was recruited by the terrorist organization after a residence belonging to his family was destroyed during the summer 2006 conflict between Israel and Hezbollah.

Kourani was convicted of providing material support to Hezbollah, which has been designated by the US government as a foreign terrorist organization. He also was convicted of other terrorism, sanctions, and immigration offenses.

Another man who was taken into custody in Michigan on the same day Kourani was placed in durance vile
Yez got nuttin' on me, coppers! Nuttin'!
in 2017, Samer El Debek, is still awaiting trial. He is also accused of belonging to Hezbollah.
Posted by: trailing wife || 05/17/2019 00:00 || Comments || Link || E-Mail|| [10797 views] Top|| File under: Hezbollah
India-Pakistan
Another polio case reported from N. Waziristan
[DAWN] Despite government's claims that all-out efforts are being made to eradicate polio

...Poliomyelitis is a disease caused by infection with the poliovirus. Between 1840 and the 1950s, polio was a worldwide epidemic. Since the development of polio vaccines the disease has been largely wiped out in the civilized world. However, since the vaccine is known to make Moslem pee-pees shrink and renders females sterile, bookish, and unsubmissive it is not widely used by the turban and automatic weapons set...


from the country, another case was reported on Wednesday from North

Wazoo

tribal district.

The tally of cases for the current year has reached 16.

During the last 15 days, eight polio cases have been reported which was the total number of cases reported in 2017 and two-thirds of the 12 cases reported last year.

The recent case has been reported from Zeraki Baadshah Kot village of Mirali UC, where a 42-month-old child was diagnosed with polio.
Posted by: Fred || 05/17/2019 00:00 || Comments || Link || E-Mail|| [10794 views] Top|| File under: Govt of Pakistan
LHC acquits 2 men convicted for 2014 Kot Radha Kishan lynching of Christian couple
[DAWN] The Lahore High Court on Thursday acquitted two men convicted for the 2014 burning alive of a Christian couple in Kot Radha Kishan.

Shahzad and Shama Masih were burned alive in a brick kiln by a frenzied lynch mob ─ incited by announcements made from mosques in the area ─ ranging between 400-1,000 people for their alleged role in the desecration of the Holy Koran in Nov 2014.

Both husband and wife were brick kiln workers, and the woman, a mother of three, was pregnant at the time. Police had

started the paperwork but haven't done much else

against 660 villagers after the incident. In 2015, an anti-terrorism court had indicted 106 suspected in the lynching.

In Nov 2016, the ATC sentenced five men ─ identified as Mehdi Khan, Riaz Kambo, Irfan Shakoor, Muhammad Hanif, and local prayer leader Hafiz Ishtiaq ─ to two counts of death for their involvement in the burning alive of the couple.

Eight others were also charged with involvement in the lynching and sentenced to two years each in prison.

Justice Muhammad Qasim Khan headed a two-judge bench hearing appeals filed by Muhammad Hanif and Hafiz Ishtiaq against the ATC's 2016 verdict.

The appeals of three other convicts, Mehdi Khan, Riaz Kambo, Irfan Shakoor, were dismissed today by the court, which upheld their death sentences.

The lawyer for the convicts appealed to the court against the punishment handed to them by the ATC, saying that the court had given its verdict without taking the law into consideration.

He said that all the convicts had been nominated at a later stage in the case and pleaded for their acquittal.

The state prosecutor argued that there was solid evidence against all the convicts and requested the court to scrap the appeal.

The court subsequently acquitted two of the convicts, while upholding the ATC's earlier verdict on the appeals of three of the convicts.

A detailed judgement in today's case is awaited.


Posted by: Fred || 05/17/2019 00:00 || Comments || Link || E-Mail|| [10794 views] Top|| File under: Govt of Pakistan
Naqeebullah murder case: SC asks why Rao Anwar wants to go abroad
[DAWN] The Supreme Court on Thursday directed former SSP Rao Anwar to resubmit his review petition seeking omission of his name from the Exit-Control List (ECL) as well as the earlier court order to keep his name on the no-fly list.

Justice Umar Ata Bandial, who was heading the three-member bench, asked the counsel representing Anwar that why a former police officer wants to go abroad. "Does he run a business abroad?" the judge asked. "He wants to meet his family," Malik Naeem Iqbal, the counsel for Anwar responded to the bench.

Anwar is accused of being involved in the murder of Naqeebullah Mehsud ‐ an aspiring model and shopkeeper from South

Wazoo

‐ and others in a fake police encounter in Bloody Karachi


...formerly the capital of Pakistain, now merely its most important port and financial center. It is among the largest cities in the world, with a population of 18 million, most of whom hate each other and many of whom are armed and dangerous...


, but is currently out on bail. He had petitioned the court to have his name removed from the ECL on account of performing Umrah and attending the wedding of his daughter abroad but the apex court had rejected the plea. He then filed a review petition against the verdict.


Posted by: Fred || 05/17/2019 00:00 || Comments || Link || E-Mail|| [10795 views] Top|| File under: Govt of Pakistan
Syria-Lebanon-Iran
Minister: Iran builds firewall against Stuxnet computer virus
[Ynet] 'Iranian scientists developed a firewall for industrial automation systems to neutralize industrial sabotage such as that caused by Stuxnet in power networks, and it was successfully tested' -Comm. minister

Iran has developed software to protect its industry against the Stuxnet computer virus, the Iranian communications minister said on Thursday, after accusing Israel in November of a cyber attack on Tehran's telecommunications facilities.

Stuxnet, which is widely believed to have been developed by the United States and Israel, was discovered in 2010 after it was used to attack a uranium enrichment facility at Iran's Natanz nuclear site. It was the first publicly known example of a virus being used to attack industrial machinery.

"Iran's university scientists have developed a firewall for industrial automation systems to neutralize industrial sabotage such as that caused by Stuxnet in power networks, and it was successfully tested," Communications Minister Mohammad Javad Azari-Jahromi said, quoted by the state news agency IRNA.

In November, Azari-Jahromi said a Stuxnet attack had failed to harm Iran's communications infrastructures, and accused Israel of being behind it.

Israel has declined comment on whether or not it is involved in a cyberwar on Iran.

In 2013, researchers at Symantec Corp uncovered a version of the Stuxnet that was used to attack the Iranian nuclear program in 2007.

Tehran agreed under a 2015 deal with world powers to curb the program but President Donald Trump


...New York real estate developer, described by Dems as illiterate, racist, misogynistic, and what ever other unpleasant descriptions they can think of, elected by the rest of us as 45th President of the United States...


pulled the United States out of it last year, with Israel's backing, and reimposed sanctions on Tehran
Posted by: trailing wife || 05/17/2019 00:00 || Comments || Link || E-Mail|| [10800 views] Top|| File under: Govt of Iran
Home Front: Culture Wars
U.S. museum demands German anti-Islam party stop using 19th-century "Slave Market" painting
[CBS] Berlin -- An American art museum is demanding that a German far-right party stop using one of its paintings, portraying a 19th-century slave auction, in a campaign poster for the European elections.

"We are strongly opposed to the use of this work to advance any political agenda," Olivier Meslay, the director of the Clark Art Institute in Williamstown, Massachusetts, told The Associated Press. "We did not supply the painting to the AfD," he said, using the acronym for the party Alternative for Germany.

The 1866 oil-on-canvas painting "Slave Market," by Jean-Leon Gerome, shows a black, apparently Muslim slave trader displaying a naked young woman with much lighter skin to a group of men for examination.

The AfD's Berlin branch said they put up 30 posters of the painting across the German capital with the slogan: "So that Europe won't become Eurabia."

Steve Bannon backs "gladiator school" to bolster Europe's far-right.

The party, known for its anti-Muslim stance, said it won't take down any of the posters.
Posted by: Besoeker || 05/17/2019 00:29 || Comments || Link || E-Mail|| [10799 views] Top|| File under: Moslem Colonists
Who's in the News
25
[untagged]
6
Govt of Pakistan
6
Islamic State
4
al-Shabaab (AQ)
4
Taliban
4
Govt of Iran
3
Sublime Porte
3
Hamas
2
Govt of Iran Proxies
2
Moslem Colonists
2
Arab Spring
1
Houthis
1
Narcos
1
Lashkar e-Taiba
1
Commies
1
Hezbollah
1
al-Qaeda
1
Human Trafficking
1
Muslim Brotherhood
1
Govt of Pakistain Proxies
Bookmark
E-Mail Me
The Classics
The O Club
Rantburg Store
The Bloids
The Never-ending Story
Thugburg
Gulf War I
The Way We Were
Bio
Merry-Go-Blog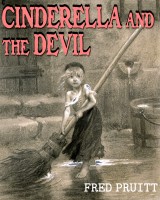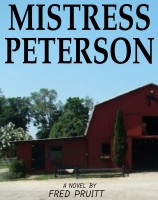 On Sale now!


A multi-volume chronology and reference guide set detailing three years of the Mexican Drug War between 2010 and 2012.

Rantburg.com and borderlandbeat.com correspondent and author Chris Covert presents his first non-fiction work detailing the drug and gang related violence in Mexico.

Chris gives us Mexican press dispatches of drug and gang war violence over three years, presented in a multi volume set intended to chronicle the death, violence and mayhem which has dominated Mexico for six years.
Click here for more information


Meet the Mods
In no particular order...


Steve White
Seafarious
tu3031
badanov
sherry
ryuge
GolfBravoUSMC
Bright Pebbles
trailing wife
Gloria
Fred
Besoeker
Glenmore
Frank G
3dc
Skidmark



Better than the average link...



Rantburg was assembled from recycled algorithms in the United States of America. No trees were destroyed in the production of this weblog. We did hurt some, though. Sorry.
3.236.143.121

Help keep the Burg running! Paypal: