Afghanistan
Petraeus Cautions Trump Over Troop Withdrawal From Afghanistan
Do we still care what General Petraeus, ret. has to say? I can't remember.

[ToloNews] Mr. Petraeus says that withdrawing all the troops from Afghanistan will be a repeat of the past mistake.

A retired US Army general David Petraeus has suggested that the United States should not abandon Afghanistan as it did Iraq by withdrawing all its troops from the country.

In an article published in the Wall Street Journal and co-written by Vance Serchuk, an adjunct senior fellow at the Center for a New American Security,


...a Washington, D.C.-based bi-partisan think tank established in 2007 by Michèle Flournoy and Kurt M. Campbell, specializing in the American national security issues, terrorism, and the rise of China....

Mr. Petraeus says the history should not be repeated in Afghanistan and that leaders in Washington must proceed with caution.

Mr. Petraeus, who has served as commander of US Central Command and of coalition forces in Iraq and Afghanistan and as director of the Central Intelligence Agency, says that a complete military exit from Afghanistan today would be even more ill-advised and risky than the

B.O. regime

's disengagement from Iraq in 2011.

His comments are expressed at a time that the US is negotiating a withdrawal of its troops from Afghanistan with the Taliban

...the Pashtun equivalent of men...
in Doha.

A senior member of the Taliban, Mullah Khairullah Khairkhwah, said on Friday that the US and the Taliban negotiators will likely sign the much-awaited peace agreement after at the end of this week.

Mr. Khairullah said the talks between the US and the group will continue after Eid al-Adha which ends on August 13.

He said that the peace deal between the US and the Taliban will be signed in the presence of representatives of the UN the Islamic Organization and regional countries after the return of the US Special Envoy Zalmay Khalilzad to Doha after Eid (August 14).

Mr. Khalilzad has said that the US is seeking a peace deal which will facilitate a conditions-based withdrawal of American forces from war-ravaged Afghanistan.

But, Mr. Petraeus describes Afghanistan's situation as complicated due to the presence of "20 foreign terrorist organizations, including al Qaeda and

ISIS

", who "will not join a peace deal".

US President Donald Trump
...Oh, noze! Not him!...
in many occasions in the last few months has mentioned that he will withdraw his troops from Afghanistan as he has spent billions of dollars for the longest war in US history.

Mr. Petraeus says that "the idea that the US can leave if the Taliban promise to combat rather than conspire with these groups is wrongheaded".

He says that the Taliban have clearly indicated what they will try to do once US forces are gone: overthrow the Afghan government and reimpose medieval rule.

Their resistance to a formal cease-fire, continued barbaric attacks on civilians, and opposition to elections scheduled for this fall are all warning signs, he says.

As an alternative, Mr. Petraeus, suggests that it should be recognized that the US doesn't need a plan for leaving but a strategy for staying‐one that carefully minimizes American, coalition and Afghan costs and casualties but accepts the necessity of a sustained and sustainable troop presence to safeguard vital US interests.

He says that the Trump administration should apply the lessons of that tragic experience ‐ during the

B.O. regime

‐ to the present situation in South Asia.

He concludes that the kind of US withdrawal that was inadvisable in Iraq eight years ago would be indefensible for Afghanistan today.

Sources familiar with US-Taliban talks say that the intra-Afghan negotiation ‐ which will take place after a peace agreement is signed between the United States and the Taliban ‐ will be held in Oslo where the two sides will discuss a ceasefire among other relevant topics.

For now, the US Special Envoy Zalmay Khalilzad has said that the focus will be to reduce violence in Afghanistan.
Posted by: trailing wife || 08/11/2019 00:00 || Comments || Link || E-Mail|| [449 views] Top|| File under:
Arabia
Haj sermon 2019: Muslims must rid hearts of hatred, show kindness to all
[DAWN] Imam Sheikh Mohammad bin Hassan Al Sheikh has urged all

Moslem

s to rid their hearts of hatred and be more kind in their treatment of others, Radio Pakistain reported.

While delivering the Haj sermon on Saturday at Masjid-e-Nimra on the plain of Arafat, he impressed upon the need for showing campassion towards parents, children, relatives and all living beings.

He called upon

Moslem

s to remain united in the bonds of brotherhood.

He reminded them that God's blessings are infinite and one must find solace in this fact and continue to seek them.

More than two million

Moslem

s were gathered at the sacred hill of Mount Arafat in Soddy Arabia


...a kingdom taking up the bulk of the Arabian peninsula. Its primary economic activity involves exporting oil and soaking Islamic rubes on the annual hajj pilgrimage. The country supports a large number of princes in whatcha might call princely splendor. When the oil runs out the rest of the world is going to kick sand in the Soddy national face...


for an intense day of worship and reflection on what's considered the climax of the annual Haj pilgrimage.

Pilgrims clad in white robes signifying a state of purity spent the night in a sprawling encampment around the hill where God tested Hazrat Ibrahim's (AS) faith by commanding him to sacrifice his son Hazrat Ismail. It is also where Prophet Muhammad (

PTUI!

) gave his last sermon.

Some had tears streaming down their faces as the men and women raised their hands in worship on the slopes of the rocky hill.


Posted by: Fred || 08/11/2019 00:00 || Comments || Link || E-Mail|| [157 views] Top|| File under: Salafists
Home Front: WoT
Remembering 2003: An Exodus Grows in Brooklyn
Part of the reason why we have not had the many massive jihadi attacks we've been seeing in Europe, very probably, not to mention all the lone wolves running amok with kitchen knives, is because after 9/11 so many illegal immigrants from the Ummah were deported or just packed up and left. I happened across a report from that time, and thought it worth revisiting. It begins thusly:

[WashingtonPost] The FBI grabbed the cook at Lazzat Pakistani Pizzeria as he spun dough. The plump newsstand man from Lahore rode the D-train to register with the Immigration and Naturalization Service -- and never came back. The owner of Kashmir Travel pulled down his metal gate one night and vanished. His darkened store sits there, paperwork, copiers and gumballs in place.

Qamar, 25, drove his mom, dad and younger brother north a month ago. His brother had a visa problem so his parents decided to apply for asylum in Toronto. Now the younger brother calls Qamar in Brooklyn each night.

"He wanted to know all about prom night at Dewey High School," says Qamar, who asked that his last name not be used. His hair is gelled and brushed forward, his jeans ride low; his affect is Pakistani boyz in the New York 'hood. "He still thinks he's coming back.

"I tell him: 'Hello! Brother, that life's over.' "

Once the mosque on Coney Island Avenue was so crowded on Friday afternoons that white-capped Pakistani taxi drivers and computer analysts placed their prayer rugs on the sidewalk. Once the restaurants were so crowded that scents of saffron and rose water and vindaloo wafted across the broad avenue all night.

Now Little Pakistan in Brooklyn is a neighborhood being pulled up at its roots. Of the 120,000 or so Pakistanis who lived near here, 15,000, maybe more, have left for Canada, Europe or Pakistan, according to Pakistani government estimates. The departures began after Sept. 11, 2001, when federal agents began stopping and detaining hundreds of Pakistanis. The exodus accelerated five months ago when the Department of Homeland Security required that every male Pakistani visa holder age 16 or older register with the Bureau of Immigration and Customs Enforcement.
Posted by: trailing wife || 08/11/2019 00:00 || Comments || Link || E-Mail|| [373 views] Top|| File under: Moslem Colonists
India-Pakistan
Rana Sana's son-in-law arrested
[DAWN] The Faisalabad


...formerly known as Lyallpur, the third largest metropolis in Pakistain, the second largest in Punjab after Lahore. It is named after some Arab because the Paks didn't have anybody notable of their own to name it after...


police on Friday arrested a son-in-law of former law minister Rana Sanaullah outside the judicial complex where he went to attend hearing of the narcotics case against his father-in-law.

Few lawyers tried to thwart the arrest (in a murder case) but police personnel took Sheharyar with them and initially shifted him to the Islampura

cop shoppe

. Later, they took him to Faisalabad.

An official said Sheharyar was not nominated, however, the police arrested him in the light of the statement of a suspect. The Samanabad police had registered the case in 2016 against unidentified suspects on the charge of killing Shafqat Butt.

Meanwhile,


...back at the pound, the little lost dog backed into the corner and showed its teeth. And what big teeth they were!...


a special court for the Control of Narcotics Substance on Friday extended judicial remand of Rana Sanaullah and other suspects in a narcotics case while the prosecution submitted further documents of challan.

The court also summoned on the next hearing a footage of a CCTV camera showing Rana Sana's vehicle entering the motorway from a toll plaza, which the prosecution mentioned in its report.

The court adjourned hearing till Aug 24 and also allowed an opportunity to other suspects to engage their counsel.

The Anti-Narcotics Force had arrested Rana Sana on July 1 last in a narcotics case and the next day a judicial magistrate sent him to jail on judicial remand. The force claimed to have recovered 15kg heroin from the possession of the PML-N leader and lodged a case under section 9 (C) of the Control of Narcotic Substances Act 1997, which carries death penalty

or life imprisonment.


Posted by: Fred || 08/11/2019 00:00 || Comments || Link || E-Mail|| [157 views] Top|| File under: Govt of Pakistan
Madressahs body asks govt to stop data collection of students
[DAWN] Ittehad Tanzeemat-e-Madaris Pakistain (ITMP) has declined to share data of religious seminaries with personnel of any law enforcement agency and warned to announce a protest movement in case the process of data collection is not stopped forthwith.


Lil' Martyrs For Allan™


This was announced by ITMP provincial representatives, including Maulana Hussain Ahmed, Dr Attaur Rehman, Mufti Fazal Jamil Rizvi, Allama Nazir Hussain Mathhari, Maulana Abdul Aziz


...nutball holy man who runs the Lal Masjid in the heart of Pakistain's capital. After instigating a rebellion against the state in 2007, he was caught trying to sneak away dressed in a burka. He rejects democracy as un-Islamic, which it probably is...


and Mufti Sirajul Hassan, while addressing a

presser

here on Friday.

Sharing details of the agreement signed between the ITMP and government on May 6, 2019, they accused the federal government of failing to set up regional centres for registration of the religious seminaries with ministry of federal education and professional training. They asked for early implementation of the decision to avoid any possible complication.

They said as per the agreement both the parties, the education ministry and heads of religious boards/seminaries, had decided registration of all 30,000 seminaries operating in the country, but the government was yet to fulfill its responsibilities.

The government, they said had assured to facilitate the seminaries in getting registered with vocational training institutions so that their students could acquire vocational/technical education as well. We expected that government will fulfill its promises to provide all necessary patronage to seminaries so that our students could also get maximum chances to get contemporary education besides religious education but no such steps were taken so far, they said.

The ITMP leaders said instead of materialising the agreement the personnel of various law enforcement agencies had started collecting details regarding the students and teachers, saying that visiting the female seminaries and that also at night was not only violation of the agreement but intolerable for ITMP.
Only Madrassah heads can do that, for individual, "hands on" instruction
They said the ITMP was a joint organization of five boards of religious seminaries which was fully determined to work as per the agreement and urged the government to set up the promised regional centres so that the process of seminaries' registration could be started forthwith.

The ITMP representatives said they were ready to share data of students of all Madaris to ministry of education as per agreement, but won't allow sharing data, especially of female students, to

cop shoppe

s and other organizations.


Posted by: Fred || 08/11/2019 00:00 || Comments || Link || E-Mail|| [160 views] Top|| File under: Govt of Pakistan
2 suspects confess to have laundered money for Shahbaz, sons
[DAWN] Two suspects on Saturday turned approvers against PML-N president Shahbaz Sharif

...Pak dynastic politician, brother of PM Nawaz Sharif, chief minister of Punjab...
and his two sons in a money laundering case .

The National Accountability Bureau (NAB) is pursuing the case in an accountability court.

The suspects, Aftab Mehmood and Shahid Rafique, recorded their statements before a judicial magistrate in Lahore today, confessing to have committed money laundering at the behest of Shahbaz and his sons, Hamza and Salman.

Another suspect in the case, Mushtaq Cheeni, had earlier also turned approver against Hamza and his brother Salman.

Mehmood, whom NAB had described as the frontman of the Shahbaz family at the time of his arrest, in his statement recorded before judicial magistrate Zulfiqar Bari confessed that he made illegal telegraphic transfers (TTs) worth more than $2.4 million to Pakistain to benefit the Shahbaz family in 2008-09.

He said he operated a money exchange named Usman International in the United Kingdom and transferred the amount through TT in the bank accounts of Hamza Shahbaz, Salman Shahbaz, Nusrat Shahbaz and Rabia Imran Ali using fake identities.


Posted by: Fred || 08/11/2019 00:00 || Comments || Link || E-Mail|| [153 views] Top|| File under: Govt of Pakistan
Iraq
Iraq closes Mandali border crossing with Iran
[Rudaw] The Mandali border crossing connecting Iraq with Iran
...a theocratic Shiite state divided among the Medes, the Persians, and the (Arab) Elamites. Formerly a fairly civilized nation ruled by a Shah, it became a victim of Islamic revolution in 1979. The nation is today noted for spontaneously taking over other countries' embassies, maintaining whorehouses run by clergymen, involvement in international drug trafficking, and financing sock puppet militias to extend the regime's influence. The word Iran is a cognate form of Aryan, the abbreviation IRGC is a cognate form of Stürmabteilung (or SA), the term Supreme Guide is a cognate form of either Shah or Führer or maybe both, and they hate Jews Zionists Jews. Their economy is based on the production of oil and vitriol...
has been closed after an official order issued by Iraqi Prime Minister Adil Abdul Mahdi's office due to apparent corruption.

Muhammad Hamid Kazim, secretary of the commander in chief Abdul-Mahdi, issued an order on Wednesday to close the border crossing in Diyala province after corruption and mismanagement cases were reported to the prime minister's office.
Continued on Page 49
Posted by: trailing wife || 08/11/2019 00:00 || Comments || Link || E-Mail|| [212 views] Top|| File under: Govt of Iraq
Israel-Palestine-Jordan
PA economic crisis begins affecting civilians
[Ynet] Analysts say the money received by the PA is political funding and donors base their support of the PA on their political agenda, cutting funds when they do not agree with Ramallah and that includes Arab countries as well.

Due to the economic crisis the Paleostinian Authority (PA) is going through, civilians say the situation is increasingly affecting their daily lives.

The latest example came when Jibril Rajoub, the head of the Paleostinian Football Association (PFA), warned that the league's new season, which is scheduled to begin at the end of August, might have to be canceled.
Continued on Page 49
Posted by: trailing wife || 08/11/2019 01:06 || Comments || Link || E-Mail|| [267 views] Top|| File under: Palestinian Authority
Hamas: Hezbollah and Iran will join war if Israel tries to 'break resistance'
[IsraelTimes] Official from Gazoo
...Hellhole adjunct to Israel and Egypt's Sinai Peninsula, inhabited by Gazooks. The place was acquired in the wake of the 1967 War and then presented to Paleostinian control in 2006 by Ariel Sharon, who had entered his dotage. It is currently ruled with an iron fist by Hamaswith about the living conditions you'd expect. It periodically attacks the Hated Zionist Entity whenever Iran needs a ruckus created or the hard boyz get bored, getting thumped by the IDF in return. The ruling turbans then wave the bloody shirt and holler loudly about oppression and disproportionate response...
-based Paleostinian terrorist group tells Lebanese paper of understandings reached in Tehran meeting last month.

An official with Paleostinian terror group

Hamas, the well-beloved offspring of the Moslem Brotherhood,

on Saturday told a Lebanese newspaper that in the next major conflagration, should the Gaza rulers feel that Israel is trying to "break" the group, its regional allies will join forces with Hamas.


"We send our hope and prayers...and moral support"


Continued on Page 49
Posted by: trailing wife || 08/11/2019 00:00 || Comments || Link || E-Mail|| [154 views] Top|| File under: Govt of Iran Proxies
Who's in the News
24
[untagged]
6
Taliban
5
Govt of Pakistan
5
Moslem Colonists
3
Commies
2
Arab Spring
2
Houthis
2
Palestinian Authority
1
Salafists
1
Islamic State
1
Jamaat-ul-Mujahideen Bangladesh (IS)
1
Govt of Iran Proxies
1
Govt of Iran
1
Govt of Iraq
1
Hamas
Bookmark
E-Mail Me
The Classics
The O Club
Rantburg Store
The Bloids
The Never-ending Story
Thugburg
Gulf War I
The Way We Were
Bio
Merry-Go-Blog
Hair Through the Ages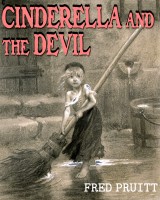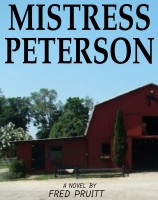 On Sale now!


A multi-volume chronology and reference guide set detailing three years of the Mexican Drug War between 2010 and 2012.

Rantburg.com and borderlandbeat.com correspondent and author Chris Covert presents his first non-fiction work detailing the drug and gang related violence in Mexico.

Chris gives us Mexican press dispatches of drug and gang war violence over three years, presented in a multi volume set intended to chronicle the death, violence and mayhem which has dominated Mexico for six years.
Click here for more information


Meet the Mods
In no particular order...


Steve White
Seafarious
Pappy
lotp
Scooter McGruder
john frum
tu3031
badanov
sherry
ryuge
GolfBravoUSMC
Bright Pebbles
trailing wife
Gloria
Fred
Besoeker
Glenmore
Frank G
3dc
Skidmark
Alaska Paul



Better than the average link...



Rantburg was assembled from recycled algorithms in the United States of America. No trees were destroyed in the production of this weblog. We did hurt some, though. Sorry.
34.205.93.2