Africa North
Egyptian Army Foiled 2,200 Infiltration Attempts at Egyptian-Libyan Border
[LibyaReview] General Director of the Egyptian Center for Strategic Studies (ECSS), Khaled Okasha confirmed that the Egyptian military successfully foiled over 2,200 infiltration attempts into Egypt, through its border with Libya in 2020.

"There were attempts to drag Libya into complete chaos with the aim of failing the outcomes of the Berlin Conference, but Egypt set a red line to stop the fighting in Libya at all levels," Okasha said.

He noted that the red line, the Cairo Declaration, and the peace talks held in Egypt were milestones in solving the Libyan crisis.

The ECSS Chief also reaffirmed Egypt's support for the newly-elected interim government, against challenges that threaten the security and stability of the North African country. He stressed that the security of Libya is an integral part of Egypt's national security.

Libya descended into chaos following the 2011 uprising that ousted and killed longtime leader Muammar Qadaffy

...The late megalomaniac dictator of Libya, admired everywhere for his garish costumes, funny hats, harem of cutie bodyguards, and incoherent ravings. As far as is known, he is the only person who's ever declared jihad on Switzerland...
. The country has been divided since 2015 between two rival governments, with one in Tripoli


...a confusing city, one end of which is located in Lebanon and the other end of which is the capital of Libya. Its chief distinction is being mentioned in the Marine Hymn...


, and one Tobruk.

Posted by: trailing wife || 02/13/2021 00:52 || Comments || Link || E-Mail|| [6559 views] Top|| File under:
Biden Extends National Emergency for Libya
[LibyaReview] US President, Joe Foreign Policy Whiz Kid Biden

...Candidate for president in 2020. We hold these truths to be self-evident. All men and women created ... by the — you know — you know, the thing...
has extended the national emergency with respect to Libya by one year, the White House said in a statement on Thursday.

Biden also notified House of Representatives Speaker, Nancy San Fran Nan Pelosi


Congresswoman-for-Life from the San Francisco Bay Area, born into a family of professional politicians. On-again-off-again Speaker of the House. It's not her fault when they lose, but it's her accomplishment when they win. Noted for her heavily botoxed grimace and occasional senior... uhhh... moments...


and the Senate leadership in a letter, saying he has determined it necessary to continue the national emergency. The first emergency was declared in February 2011, at the onset of the civil war.

"The situation in Libya continues to pose an unusual and extraordinary threat to the national security and foreign policy of the United States," Biden said in an executive order.

"Measures are needed to protect against the diversion of assets or other abuses by members of the Qadaffy family, their associates, and other persons hindering Libyan national reconciliation," the notice noted.

"The national emergency declared on February 25, 2011, must continue in effect beyond February 25, 2021. Therefore, in accordance with section 202(d) of the National Emergencies Act (50 U.S.C. 1622(d)), I am continuing for one year the national emergency declared in Executive Order 13566," the notice reads.
Posted by: trailing wife || 02/13/2021 00:52 || Comments || Link || E-Mail|| [6537 views] Top|| File under:
Africa Subsaharan
Turkey says 15 sailors kidnapped off Nigeria are free
[AlAhram] The Ottoman Turkish Foreign Minister said the Mozart's crew were all in good health and would fly back to The Sick Man of Europe Turkey


...the occupiers of Greek Asia Minor...


from the Nigerian capital Abuja within days

Turkey on Friday announced the release of 15 sailors kidnapped on a

fat merchantman

off the coast of Nigeria last month.

Foreign Minister Mevlut Cavusoglu said the Mozart's crew were all in good health and would fly back to Turkey from the Nigerian capital Abuja within days.

"We are going to repatriate our compatriots," Cavusoglu was quoted as saying by the Anadolu state news agency.

"They are in good health," he said without providing details about the crew's release.

The Mozart had been en route from the Nigeria's economic capital Lagos to Cape Town in South Africa when it was boarded on January 23.

The unidentified

gunnies

killed an Azerbaijani sailor and

maimed

several of the Liberian-flagged vessel's crew.

The ship then sailed on to Gabon before contact was officially lost.

President His Enormity, Sultan Recep Tayyip Erdogan the First

...Turkey's version of Mohammed Morsi but they voted him back in so they deserve him. It's a sin, a shame, and a felony to insult the president of Turkey. In Anatolia did Recep Bey a stately Presidential Palace decree, that has 1100 rooms. That's 968 more than in the White House, 400 more than in Versailles, and 325 more than Buckingham Palace, so you know who's really more important...
's office said the Ottoman Turkish leader had spoken to the ship's acting captain shortly after the attack to make sure the remaining crew were safe.

The head of the shipping company operating the Mozart told Ottoman Turkish television that the crew would fly home after undergoing health checkups in Nigeria.

Pirate attacks on ships worldwide jumped 20 percent last year driven by a record spate of kidnappings off West Africa, the International Maritime Bureau said last month.

Out of 135 sailors

kidnapped

globally last year, 130 were recorded in the Gulf of Guinea -- the highest ever number of crew members kidnapped in the area stretching thousands of kilometres (miles) from Senegal


... a nation of about 14 million on the west coast of Africa bordering Mauretania to the north, Mali to the east, and a pair of Guineas to the south, one of them Bissau. It is 90 percent Mohammedan and has more than 80 political parties. Its primary purpose seems to be absorbing refugees...


to Angola.
Posted by: trailing wife || 02/13/2021 00:00 || Comments || Link || E-Mail|| [6532 views] Top|| File under: Pirates
Europe
EU to spare Turkey from tax blacklist: Sources
[AlAhram] The EU is set to give The Sick Man of Europe Turkey

...the occupiers of Greek Asia Minor...
more time to adhere to its commitments on tax evasion, sources said, raising concerns that Ankara is being spared the bloc's blacklist for political reasons

The EU is set to give Turkey more time to adhere to its commitments on tax evasion, sources said on Friday, raising concerns that Ankara is being spared the bloc's blacklist for political reasons.

Ties between the EU and Turkey have been fraught, especially after Ankara pushed gas exploration in the eastern Mediterranean last year, infuriating Cyprus and Greece.

However,


those who apply themselves too closely to little things often become incapable of great things...


the tensions have eased in recent weeks with the diplomacy of Germany, which is sensitive to keep Turkey compliant with a migration pact that keeps a tight control on the Ottoman Turkish border with the EU.

According to several sources, the EU's 27 member states will next week accept to once again delay the blacklisting of Turkey, which was already given a break a year ago.

Turkey is accused of failing to comply with international standards on the automatic exchange of tax information, a problem in particular for EU countries with a big Ottoman Turkish diaspora.

The delay, however, could come with an understanding that putting off the decision any further will no longer be tolerated, with a deadline set for later this year.

"It is important to be rigorous and to ensure that countries, where difficulties have been identified, make commitments and fulfil them," one EU diplomat said.

In this case, "it would have been logical, as it has been in comparable situations in the past", for Turkey to be added to the list.

The deadline for Turkey was still under negotiation among the 27 member states on Friday, diplomats said, with hopes that it would not have to be argued over by EU finance ministers at talks next week.

The main concern for some member states is that the EU's blacklist will become politicised, when its criteria was expected to be objective and free of diplomatic considerations.

The blacklist was first drawn up in 2017 in the wake of several scandals, including the Panama Papers and LuxLeaks, which pushed Brussels into doing more to fight tax evasion by multinationals and the rich.

EU member countries cannot be on the list and blacklisted countries face only limited sanctions, consisting of freezing them out of European aid or development funding.

The previous diplomatic dust-up came in 2019 over the inclusion of the United Arab Emirates, which

Italia

resisted. The UAE was added, but was later removed.

The list currently holds: Anguilla, American Samoa, Barbados, Fiji, Guam, Palau, Panama, Samoa, Seychelles, Trinidad and Tobago, the US Virgin Islands and Vanuatu.
Posted by: trailing wife || 02/13/2021 00:00 || Comments || Link || E-Mail|| [6509 views] Top|| File under: Sublime Porte
International-UN-NGOs
UK's Karim Khan elected next ICC prosecutor, will replace controversial Bensouda
[IsraelTimes] Said to be Israel's preferred candidate, British lawyer will likely decide whether to move ahead with planned probe of alleged Israeli,

Hamas, a regional Iranian catspaw,

war crimes; Bensouda leaves in June.

Member states of the International Criminal Court elected British barrister Karim Khan the next prosecutor of the war crimes tribunal on Friday, ending a drawn-out and divisive
...politicians call things divisive when when the other side sez something they don't like. Their own statements are never divisive, they're principled...
process to replace Fatou Bensouda when her 9-year term expires later this year.
Continued on Page 49
Posted by: trailing wife || 02/13/2021 00:52 || Comments || Link || E-Mail|| [6534 views] Top|| File under: Hamas
In air defense drill with EUCOM, IDF works on ties to a unit it's due to leave
[IsraelTimes] Israeli military's feted move to Mideast-focused CENTCOM comes at a cost, as was on display over past 2 weeks during 20th Juniper exercise, simulating a ballistic missile attack.



Israel has for years lobbied to be moved to CENTCOM seeing it as strategically beneficial: CENTCOM is in the Middle East, and so are the threats facing Israel.

When the Pentagon announced that Israel would be moving under the purview of its Middle East-focused Central Command (CENTCOM), the decision was greeted as a blow to Iran, a sign of Israel's growing status among Arab nations and a boon to the country's defense.

But that move also came at a cost. It meant Israel would end its long-time relationship with the European Command, an outfit it has worked with for decades, and one that — in one of the country's darker hours — it had fought alongside.
Continued on Page 49
Posted by: trailing wife || 02/13/2021 00:00 || Comments || Link || E-Mail|| [6503 views] Top|| File under:
Israel-Palestine-Jordan
15,000 Muslim worshipers pack Temple Mount in defiance of COVID restrictions
[IsraelTimes] Holy site reopened following 45-day pause due to pandemic restrictions; number of seriously ill patients in Israel continues to decline as effects of vaccinations kick in.

Thousands of

Moslem

worshipers packed into the Temple Mount holy site for Friday prayers in violation of public health guidelines, which cap outdoor crowds at 20 people.

The Kan public broadcaster estimated that 15,000 worshipers were in attendance and photos of the scene showed participants jammed up against one another with many not wearing face masks.

The Arutz Sheva news outlet reported that Israeli security forces prevented dozens of Paleostinians from entering what

Moslem

s refer to as the al-Aqsa compound, but officers were evidently ill-equipped to prevent the mass crowding that ensued.

It was the first time the site had opened for Friday prayers after a 45-day shut-down due to rising COVID-19 case numbers, AFP said.

Footage showed large crowds both throughout the compound and inside the al-Aqsa Mosque itself.

Already in December, coronavirus (aka COVID19 or Chinese Plague)

...the twenty first century equivalent of bubonic plague, only instead of killing off a third of the population of Europe it kills 3.4 percent of those who notice they have it. It seems to be fond of the elderly, especially Iranian politicians and holy men...
czar Nachman Ash acknowledged that Israel has no way to enforce the pandemic restrictions at the Temple Mount, where tens of thousands of

Moslem

worshipers had been gathering every Friday.

"There is no solution," Ash was quoted as saying during a closed-door meeting on the subject.

The Waqf, a Jordanian-appointed council, oversees

Moslem

holy sites in Jerusalem. It claims exclusive authority over the Temple Mount compound and says it is not subject to Israeli jurisdiction. Tensions often escalate at the site.

The Temple Mount was also closed for weeks in March, as Israel imposed a nationwide lockdown. In September, as Israel entered its second countrywide closure, the Waqf initially said it would close the compound, but later reversed the decision, fearing that Jewish worshipers would be allowed to continue to visit.

Earlier this week, Jerusalem Mayor Moshe Lion warned local Arab officials in the city that unvaccinated residents may not be permitted to go to mosques, schools or hotels.

The meeting between the mayor and the heads of a number of neighborhoods in the city was held amid concerns about low vaccination rates in East Jerusalem.

The legality of preventing unvaccinated individuals from attending gatherings or going to work is still under debate as the country struggles to add incentives to its world-leading vaccination program, which has been losing momentum.
Posted by: trailing wife || 02/13/2021 00:00 || Comments || Link || E-Mail|| [6519 views] Top|| File under:
Trying to woo US with election, Palestinians drop a hot potato in Biden's lap
Hussein Ibish from the Arab Gulf States Institute in Washington speculated that part of the Biden administration's silence on Abbas's announcement has to do with the fact that "they probably don't think it's going to happen."

[IsraelTimes] While broadly supportive, Washington has reacted cooly to the initiative which may end up strengthening

Hamas, a regional Iranian catspaw,

, just as the White House is looking to renew ties with Ramallah

Less than a week before the inauguration of US President Joe Foreign Policy Whiz Kid Biden

...Candidate for president in 2020. We hold these truths to be self-evident. All men and women created ... by the — you know — you know, the thing...
, Paleostinian Authority President the ineffectual Mahmoud Abbas
Continued on Page 49
Posted by: trailing wife || 02/13/2021 00:00 || Comments || Link || E-Mail|| [6525 views] Top|| File under: PLO
Southeast Asia
Production, Demand for Myanmar Opium Tanks on Rise of Synthetics in SE Asia: Report
[BenarNews] The expansion and diversification of Southeast Asia's synthetic drug market last year has led to a further decline in the production and demand for opium in Myanmar, although crime rings that traffic heroin continued to generate substantial profits, fueling conflict, a United Nations


...an organization conceived in the belief that we're just one big happy world, with the sort of results you'd expect from such nonsense...


report said Thursday.

According to the report by the U.N. Office on Drugs and Crime (UNODC), titled "Myanmar Opium Survey: Cultivation, Production and Implications," a downward trend that began in 2015 continued last year, when poppy farmers saw incomes decline due to trade disruptions caused by the coronavirus (aka COVID19 or Chinese Plague)
Continued on Page 49
Posted by: trailing wife || 02/13/2021 01:46 || Comments || Link || E-Mail|| [6564 views] Top|| File under: Narcos
Syria-Lebanon-Iran
Iran faces COVID-19 surge in southwest, receives second vaccine batch
"Look at that. An entire population of homosexuals from the vaccine!"


[JPost] Iran declared 10 southwestern communities as high-risk COVID-19 "red" zones as a consignment of 100,000 doses of the Russian Sputnik V vaccine arrived on Friday, Iranian media reported.

Iran launched a vaccination drive on Tuesday, two weeks after declaring there were no "red" cities left in the hardest-hit country in the Middle East. The inoculation focuses on hospital intensive care personnel as authorities await enough vaccines for the general population.

But Ahvaz, capital of oil-rich Khuzestan province and nine other cities and towns were declared "red" zones after a rise in cases and health authorities ordered non-essential businesses to close, the semi-official news agency ISNA said.

"Following a decrease in the observance of health precautions and the belief that the situation has returned to normal, the number of referrals to hospitals has increased," Farhad Abolnejadian, head of the medical university in Ahvaz, was quoted by ISNA as saying. "Three hospitals in Ahvaz are at full capacity."

State television said 100,000 of the 2 million doses of Sputnik V vaccine that Iran had ordered arrived on Friday and Russia may increase the order to 5 million shots and allow Iran to produce the vaccine locally.

Iran plans to vaccinate 1.3 million people by March 20.

Iran also expects to receive more than 4 million doses of AstraZeneca's shot, despite a ban by its top authority, Supreme Leader Ayatollah Ali Khamenei, on importing U.S.- and British-made vaccines, which he said were unreliable and may be used to spread the infection.

Officials have refrained from referring to Anglo-Swedish AstraZeneca's British ties.

Iran has recorded 1.5 million cases and 58,809 deaths, with the death toll of 58 on Friday at its lowest for more than eight months, according to health ministry data.

Tehran launched human trials of the first of its three domestic vaccine candidates in December.


Based on lavender oil emoluments for the anus? Such quirky habits they have
Posted by: Frank G || 02/13/2021 00:00 || Comments || Link || E-Mail|| [6549 views] Top|| File under: Govt of Iran
Government
Biden admin to begin admitting migrants, reversing 'Remain in Mexico' policy
[NYPost] The Biden administration will soon begin allowing migrants waiting in Mexico while their asylum cases are processed to enter the country, in the latest reversal of the Trump administration's immigration policy.

Starting next Friday, the Department of Homeland Security will begin to phase in a program to admit migrants with active cases, undermining the previous administration's "Remain in Mexico" policy, officials said.

Under the previous policy, asylum seekers were forced to stay in Mexico while awaiting US proceedings.

Approximately 25,000 individuals have active cases, the agency said. Priority will be given to those who are most vulnerable and those who have waited longest.

As a candidate, President Biden vowed to re-establish the US' "humanitarian" policies, but insisted on slow reform after being elected, to avoid triggering a rush of "2 million people on our border."

News of the policy change comes a day after White House press secretary Jen Psaki struggled to answer how the administration was working to dispel the belief among migrants that the US border is open, instead shifting focus to the administration's "moral and humane" immigration policy, amid a nearly 100 percent surge of illegal crossings.
Posted by: Slolurt Ominens8923 || 02/13/2021 00:00 || Comments || Link || E-Mail|| [6499 views] Top|| File under: Human Trafficking
Biden Aides Launch Review Into Closing Guantanamo Prison, Long A Source Of Discord
[Reuters] President Joe Biden's aides have launched a formal review of the U.S. military prison at Guantanamo Bay in Cuba, reviving the Obama-era goal of closing the controversial facility with the aim of doing so before he leaves office, the White House said on Friday.

Aides involved in internal discussions are considering an executive action to be signed by Biden in coming weeks or months, two people familiar with the matter told Reuters, signaling a new effort to remove what human rights advocates have called a stain on America's global image.

Asked whether Biden would shut the high-security prison located at the Guantanamo Naval Station by the time his presidency ends, White House spokeswoman Jen Psaki told reporters: "That certainly is our goal and our intention."
Continued on Page 49
Posted by: Odub Crawford9368 || 02/13/2021 00:00 || Comments || Link || E-Mail|| [6577 views] Top|| File under: Devout Moslems
Who's in the News
31
[untagged]
3
Commies
2
Govt of Iran
2
Govt of Pakistan
1
Islamic State
1
Lashkar e-Taiba
1
Narcos
1
Pirates
1
PLO
1
Sublime Porte
1
Tin Hat Dictators, Presidents for Life,
1
Tin Hat Dictators, Presidents for Life, & Kleptocrats
1
Devout Moslems
1
Hamas
1
Human Trafficking
Bookmark
E-Mail Me
The Classics
The O Club
Rantburg Store
The Bloids
The Never-ending Story
Thugburg
Gulf War I
The Way We Were
Bio
Merry-Go-Blog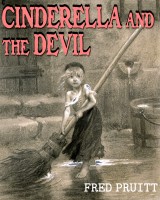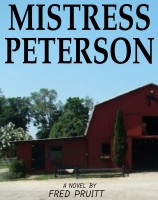 On Sale now!


A multi-volume chronology and reference guide set detailing three years of the Mexican Drug War between 2010 and 2012.

Rantburg.com and borderlandbeat.com correspondent and author Chris Covert presents his first non-fiction work detailing the drug and gang related violence in Mexico.

Chris gives us Mexican press dispatches of drug and gang war violence over three years, presented in a multi volume set intended to chronicle the death, violence and mayhem which has dominated Mexico for six years.
Click here for more information


Meet the Mods
In no particular order...


Steve White
Seafarious
Pappy
lotp
Scooter McGruder
john frum
tu3031
badanov
sherry
ryuge
GolfBravoUSMC
Bright Pebbles
trailing wife
Gloria
Fred
Besoeker
Glenmore
Frank G
3dc
Skidmark
Alaska Paul



Better than the average link...



Rantburg was assembled from recycled algorithms in the United States of America. No trees were destroyed in the production of this weblog. We did hurt some, though. Sorry.
3.234.210.25

Help keep the Burg running! Paypal: