-Obits-
A-10 Tankbusters roar overhead and thousands of mourners line streets as body of Marine killed in Kabul attack makes final journey back to Indiana hometown, ditto in Jackson, WY for their Marine
A military procession marked the beginning of memorial services for Marine Corps Cpl.

Humberto Sanchez

, 22, of Logansport


Sanchez´s body arrived Sunday morning at Grissom Air Reserve Base near Peru, about 80 miles north of Indianapolis


People lined the route to show their respects, many with American flags, and jets flew overhead as the procession approached downtown Logansport


Sanchez was among 17 members of his Logansport High School class who joined the military after their 2017 graduation


He was among the 13 US troops killed in the suicide attack on August 26


Jackson, Wyoming, Explodes In A Sea Of American Flags And 600 Harleys To Honor Fallen Son, Marine LCPL Rylee McCollum


Like the Daily Mail article above, lots of photos and video at the link.

[DailyCaller] Jackson, Wyoming, was stormed Friday afternoon with a sea of red, white and blue and 600 Harleys to honor Marine LCPL

Rylee McCollum

, one of the 13 Americans killed in a suicide-bomber explosion outside the Hamid Karzai International Airport in Kabul, Afghanistan.

Hundreds of people lined the streets with American flags during McCollum's police-escorted funeral process downtown, and held their hands over their hearts as "The Star-Spangled Banner" was played.

Twenty-year-old McCollum lived 45 minutes from Jackson. A newlywed, McCollum was expecting a baby in three weeks before he tragically perished Aug. 26, according to the Casper Star Tribune. He was said to be manning a checkpoint at the airport in Kabul. It was his first deployment.

McCollum "wanted to be a Marine his whole life and carried around his rifle in his diapers and cowboy boots," said his sister, Roice McCollum, according to The Casper Star Tribune. "He was determined to be in infantry … Rylee wanted to be a history teacher and a wrestling coach when he finished serving his country. He's a tough, kind, loving kid who made an impact on everyone he met."

President Joe Biden spoke with the family members of the 13 killed service members after he attended their dignified transfer to Walter Reed National Medical Center on Sept. 2. McCollum's sister responded to Biden's speech by saying that the president had shown "a total disregard to the loss of our Marine."

"You can't fuck up as bad as he did and say you're sorry," she said. "This did not need to happen, and every life is on his hands."

Posted by: Skidmark || 09/13/2021 00:00 || Comments || Link || E-Mail|| [231 views] Top|| File under:
-War on Police-
Husband of only female NYPD officer killed on 9/11 blasts 'anti-police' pols
[NYPOST] Politicians who've called to defund the police have no business hugging heroes on Sept. 11, declared the husband of Moira Smith — the only female NYPD officer killed in the terrorist attack.

James "Jim" Smith, 60,


Most people named James are referred to as "Jim" or "Jimmy," aren't they? I think I'd use quotes for James "Harvey" Smith, or James "Myrtle" Smith, but not for the usual case. Just a quibble on my part.


said he fully expected to see "anti-police" politicians clamoring for photos on the 20th anniversary of the tragedy Saturday "with their arms around heroes and trying to bask in the reflected glory of what my wife and other officers did."


The poor are always with us. So are the venal.


"By September 12, they'll be back to defunding the police. I've no intention of being anywhere near it," he told The US Sun in an interview.


But y'all keep votin' Democrat, now.


James and Moira Smith both worked at the 13th Precinct, and shared daughter Patricia, who was just two-years-old when her mom perished in the collapse of the South Tower, one of 60 NYPD and Port Authority officers killed that day.

"We made a promise to never forget and we've clearly forgotten with the way

coppers

are treated today in this country, both by the public and the politicians," James Smith told The Sun. "It's disgusting. It didn't take long to forget."

He added: "We were the first ones to run into the buildings to save people. Moira lost her life to make sure that other people got a chance to go home to their families, even though she didn't get home to hers.

"They forgot the lessons of 9/11: there are people willing to give their lives to help you," Smith said. "It's sad state of affairs."

Instead of attending memorial ceremonies, Smith told the outlet he spent the day with Patricia, now 21 and an athletic trainer at Tulane University.
Posted by: Fred || 09/13/2021 00:00 || Comments || Link || E-Mail|| [85 views] Top|| File under:
-Land of the Free
Washington University student senator is caught removing 2,977 American flags commemorating victims of 9/11
[Daily Mail, Where America Gets Its News]
Hi! I'm Fadel. I'm a Moslem first and an American way second. Maybe third or fourth... Or fifth. 

A student senator at Washington University is being accused of snatching up 2,977 American flags to commemorate the lives lost in the 9/11 terror attacks on the 20th anniversary before throwing them in trash bags. Fadel Alkilani, who serves as chairman of the student senate finance committee at the St Louis, Missouri university, is allegedly seen filling blue trash bags with the minature flags used as part of the 9/11: Never Forget Project memorial.

A video posted to Twitter by the Young Americans for Freedom, show as the cameraman confronts Alkilani.

'Who are you?' Alkilani asks the cameraman, identified as Nathaniel Hope, a member of the university's College Republicans.

Hope described Alkilani as showing 'no remorse' before claiming the flags were a 'violation of school rules.'

'I did not violate any university or legal policy. Now go away,' Alkilani told YAF.

Meanwhile,
...back at the

shootout

, another bullet hole appeared in Butch's hat......
Alkilani allegedly boasted about the act on his Twitter, which has since been set to private.

He claimed the move was done in 'protest against American imperialism and the 900,000 lives lost as a result of post 9/11 war.'

On Instagram, he bemoaned the widespread condemnation he had received online as the story circulated on social media.

'Republicans (are) attacking me in the replies,' Alkilani wrote while sharing a post from Washington University in St. Louis's Instagram account.

In a statement posted on social media, Alkilani said that 'there is currently a massive harassment campaign propagated primarily by Washington University College Republicans, as well as the national Young American's Foundation (YAF)' regarding an incident that occurred around 6am on Saturday, September 11, 2021.'

'There is a large amount of misinformation circulating,' he said before denying he was stealing flags from the campus.

Fox News reports that he had tried to destroy the memorial a night prior on Friday, but was stopped by campus police while doing so, students said.

The news outlet reached out to Alkilani, Washington University and campus police, however there has been no response as of early Sunday morning.

Elsewhere on Saturday, thousands of people gathered in Lower Manhattan for the 20th anniversary of the 9/11 terrorist attacks.



Related:

Mr. Alkilani's LinkedIn page

is no longer public, so we can't learn more about the chairman of the Washington U student senate finance committee that way.




Posted by: Fred || 09/13/2021 00:00 || Comments || Link || E-Mail|| [294 views] Top|| File under: Devout Moslems
Afghanistan
Uniformed Police to be Stationed in Kabul, former Afghan border police called back for Kabul airport
[ToloNews] The current Taliban

...mindless ferocity in a turban...
forces who are stationed in Kabul will soon be replaced with police forces of the former government and Taliban forces and all will have uniforms, the Taliban said on Sunday.

Anaamullah Samangani, a member of the Taliban's cultural commission, told TOLOnews that the current Taliban forces, who do not have uniforms, will be transferred from Kabul to military posts in the provinces.

Samangani, however, did not say how many police and Taliban forces will be deployed in Kabul.

"Police and uniformed forces who have received training and gained skills in their specific fields should soon take charge of maintaining Kabul security and start their jobs. After that, the Mujahideen who are stationed in different police departments and who do not have uniforms will be stationed in police headquarters and army corps (in the provinces)," Samangani said.

A number of Kabul residents, meanwhile, said uniformed forces should be deployed to the city to maintain security and to prevent criminal activity by

button men

identifying as Taliban.

According to the residents, people are accustomed to uniformed police and will feel more comfortable with them in the city.

The residents also said the new forces should fight criminals and restore order in the city.

"They should have a specific uniform and be well-organized in the city and maintain security so that the people will not worry," said Sheikh Zaman, a Kabul resident.

"We have seen cases where some people identifying themselves as Taliban forces have committed illegal actions in the city," said Abdurrahman, a Kabul resident.

Following the collapse of the former government in mid-August, Afghan police left their posts and the city remained without police. Taliban forces took charge of the city.

Abdul Majid, a Taliban force member, said he was on duty for many years along with other Taliban force members in Takhar province, and following the collapse of the former government he was assigned to maintain security in Kabul's PD2.

According to Abdul Majid, hundreds of Taliban forces like him who previously were in the provinces are now maintaining security in Kabul.

"Now people are safe from robberies and other insecurity issues, and they should be happy about the security we have provided," said Abdul Majid.

Taliban forces currently stationed in Kabul do not have uniforms and some residents in the past weeks called on the Taliban to provide uniforms for their forces so the people will trust their authority.

Afghan police back to jobs in Kabul International Airport

[KhaamaPress] Taliban

...Arabic for students...
have invited border police of the previous Afghan government to return to their jobs in Kabul International Airport to work alongside them.

On Sunday, September 12 a number of the former border police were seen on their jobs in the airport alongside armed members of the Taliban.

Although the Islamic Emirate of Afghanistan has invited some civil servants across Afghanistan including those in customs, this is the first time that military officials of the former government are returning to jobs.

Traffic personnel, municipality staff, and school teachers are the only babus government employees who have not been bothered since the Taliban takeover.

Earlier, the ministry of finance had called on the staff of all customs to return to jobs lest they will be considered absent and will not be gotten paid.

In the meantime, officials of the Islamic Emirate of Afghanistan said that the finance ministry is working to pay the salaries of the staff of some ministries.

People are asking the Taliban to call on the former babus government employees to run their jobs as they were fully familiar with the governance and the digitalized system.

Posted by: trailing wife || 09/13/2021 01:45 || Comments || Link || E-Mail|| [96 views] Top|| File under: Taliban/IEA
Qatar's FM arrives in Kabul, first FM to meet Taliban's interim cabinet
[KhaamaPress] Qatar
...an emirate on the east coast of the Arabian Peninsula. It sits on some really productive gas and oil deposits, which produces the highest per capita income in the world. They piss it all away on religion, financing the Moslem Brotherhood and several al-Qaeda affiliates. Home of nutbag holy manYusuf al-Qaradawi...
's foreign minister and Deputy Prime Minister Sheikh Muhammed bin Abdulrahman al-Thani arrives in Kabul on Sunday, September 12, and met with the Taliban
...Arabic for students...
's head of government.

Al-Thani has visited Kabul several times since the Taliban takeover this is his first visit after the Taliban announced their caretaker government.

The foreign minister and Deputy Prime Minister met with the head of the interim government of the Taliban, Mullah Muhammad Hassan Akhund in the Presidential Palace (ARG).

Akhund seated on the exact chair of Ashraf Ghani
...former chancellor of Kabul University, ex-president of Afghanistan. Before returning to Afghanistan in 2002 he was a scholar of political science and anthropology. He worked at the World Bank working on international development assistance. As Finance Minister of Afghanistan between July 2002 and December 2004, he led Afghanistan's attempted economic recovery until the Karzais stole all the money. When Biden abandoned the country left with a helicopter, four cars, and part of the national treasury...
appeared for the first time since his appointment as head of the government.

Both have discussed bilateral relations, humanitarian aid
s to Afghanistan, economic growth, and international engagement with the Islamic Emirate of Afghanistan.

In the meantime, al-Thani has also met former president Hamid Maybe I'll join the Taliban Karzai
...A product, and probably the sole product, of the Southern Alliance...
and Abdullah Abdullah

...the former foreign minister of the Northern Alliance government, advisor to Masood, and candidate for president against both Karzai and Ghani. Dr. Abdullah was born in Kabul and is half Tadjik and half Pashtun. He also held the meaningless salaried sop position as CEO of Afghanistan, while Ghani was president...
in the latter's residence.

From hosting the Taliban's political office in Doha to sending technical teams for reactivating Kabul International Airport and providing humanitarian aid to Afghanistan, Qatar is considered to be one of the vital countries to the Taliban.
Posted by: trailing wife || 09/13/2021 01:18 || Comments || Link || E-Mail|| [54 views] Top|| File under: Taliban/IEA
Libyan Foreign Minister: Arab League Representative No Longer Represents Libya
[LIBYAREVIEW] On Sunday, the Libyan Foreign Ministry said in a statement that Libya's representative to the Arab League


...an organization of Arabic-speaking states with 22 member countries and four observers. The League tries to achieve Arab consensus on issues, which usually leaves them doing nothing but a bit of grimacing and mustache cursing...


, Saleh Shammakhi no longer represents Libya. They denied that he was assigned the tasks of Head of

the vaporous Arab League

mission in Madrid.

The statement indicated that Shammakhi was let go of his position last June, after he had completed the specified period of his mandate. It added that the investigation committee formed by the Ministry concluded that Shammakhi committed "abuses" while heading the Libyan mission to the Arab League.

The Ministry also confirmed that it will nominate a person "with competence, experience and professional integrity" to take over the position of Libya's delegate, before the deadline set by the Arab League.

The statement concluded that the Ministry is determined to implement the diplomatic law and implement the reform plan inside the Ministry.
Posted by: Fred || 09/13/2021 00:00 || Comments || Link || E-Mail|| [50 views] Top|| File under: Arab Spring
Fifth Column
The estate representing the man murdered by the antifa shooter in Portland is suing the city for its hands-off approach to public safety
[PUBLISH.TWITTER]

The estate of

Aaron "Jay" Danielson

is suing the city government of Portland, along with its progressive district attorney and its mayor, over claims that the city's negligence contributed to the Trump supporter's death at the hands of an admitted Antifa shooter during a pro-Trump rally in downtown Portland last year.

The suit seeks an eye-popping $13 million in damages, all told, of which $10 million are punitive damages, as per the relevant statutes.

According to Oregon Live, the suit filed Friday in federal court includes the mayor and the district attorney, claiming city leadership created an environment where violence and death were likely or perhaps even probable. Danielson was shot dead after participating in a pro-Trump caravan which drove through Portland.

Oregon Live reports that the Danielson estate accused Multnomah County District Attorney

Mike Schmidt

of playing a role by broadcasting last summer that he had adopted a new policy and wouldn't pursue what he considered public order crimes such as criminal mischief, interfering with an officer or a stand-alone riot charge, and instead would focus on deliberate property damage and threats of force or actual force against others.

Christopher Cauble, the attorney filing the lawsuit, commented via press statement: "We are seeking justice for the preventable death of a young man, gunned down in a city with a dangerous and deadly hands-off approach to public safety. Time and time again, City leadership and law enforcement have failed to find an effective response to clashing groups of protesters."

"Given the enormity of the press coverage over the past several years regarding clashes between left- and right-leaning protest groups in the downtown core of Portland, Defendants knew or should have known that violent clashes would occur," Cauble wrote in the lawsuit.

Surveillance video released by the Portland police show that Danielson was killed by self-identified Antifa militant

Michael Reinoehl

who fired shots at the Trump supporter as he was walking downtown.

Danielson retaliated with bear spray, but one of his wounds proved fatal, and he was pronounced dead at the scene 10 minutes later. He died from a single bullet to the upper right chest, an autopsy later found.

There even exists evidence that Reinoehl, who provided "security" for pro-Black Lives Matter rioters in Portland, had targeted Danielson and stalked him at the time before the shooting occurred. The emergence of footage in September 2020 ran contrary to Reinoehl's claims that he killed Danielson in self-defense. Speaking to Vice, Reinoehl had stated that he killed Danielson to stop the Trump supporter from killing an unnamed "person of color." Reinoehl could be seen stalking Danielson and his friend from an alcove of a parking garage before he opened fire.

A homicide detective wrote in the affidavit that Reinoehl "conceals himself, waits and watches" for the men to pass him before he follows them and shoots them.

Reinoehl himself was killed days later when US Marshals tried to arrest him and he resisted, shooting first in the fatal shootout, according to investigators.
Posted by: Fred || 09/13/2021 00:00 || Comments || Link || E-Mail|| [146 views] Top|| File under: Antifa/BLM
The Grand Turk
Turkey talks with UN over returning Syrian refugees
[AlAhram] The Sick Man of Europe Turkey


...the only place on the face of the earth that misses the Ottoman Empire...


holds the world's largest refugee population while Leb

...an Iranian colony situated on the eastern Mediterranean, conveniently adjacent to Israel. Formerly inhabited by hardy Phoenecian traders, its official language is now Arabic, with the usual unpleasant side effects. The Leb civil war, between 1975 and 1990, lasted a little over 145 years and produced 120,000 fatalities. The average length of a ceasefire was measured in seconds. The Lebs maintain a precarious sectarian balance among Shiites, Sunnis, and about a dozeen flavors of Christians. It is the home of Hezbollah, which periodically starts a war with the Zionist Entity, gets Beirut pounded to rubble, and then declares victory and has a parade. The Lebs have the curious habit of periodically murdering their heads of state or prime ministers, a practice dating back to the heady human sacrifice days of Baal Moloch. In 2020 Hezbollahblew up a considerable portion of Beirut and many of its inhabitants when its ammonium nitrate faci8lity exploded. They blamed it on... somebody else. It wasn't them though. Trust them on that...
, Jordan and Iraq also hold significant numbers of Syrians

Turkey is working with the UN's refugee agency to repatriate Syrians to their home country, the Ottoman Turkish foreign minister said Sunday.
His comments are at odds with the UNHCR's overall policy towards returning migrants colonists to Syria, a country that it still considers too dangerous to send refugees back to.

``We are now receiving better support from the international community for the safe return and repatriation of refugees,'' Ottoman Turkish Foreign Minister Mevlut Cavusoglu said. ``We are working to repatriate refugees, especially in Syria, especially with the U.N. High Commissioner for Refugees.''

A spokesperson for the UNHCR in Turkey did not immediately respond to Cavusoglu's remarks. The agency opposes forced repatriation but has previously negotiated with Turkey over allowing voluntary returns to Syria.

Turkey holds the world's largest refugee population while Lebanon, Jordan and Iraq also hold significant numbers of Syrians.

Cavusoglu was speaking at a ceremony in the southern province of Antalya followed a visit to Turkey days earlier by UNHCR chief Filippo Grandi, during which he met Cavusoglu and Ottoman Turkish President His Enormity, Sultan Recep Tayyip Erdogan the First


...Turkey's version of Mohammed Morsi but they voted him back in so they deserve him. It's a sin, a shame, and a felony to insult the president of Turkey. In Anatolia did Recep Bey a stately Presidential Palace decree, that has 1100 rooms. That's 968 more than there are in the White House, 400 more than in Versailles, and 325 more than Buckingham Palace, so you know who's really most important...


.Grandi thanked Turkey for hosting 3.7 million Syrians and 330,000 other refugees and asylum-seekers, mostly Afghans.

Cavusoglu said the international community must work together to resolve migration.

``It's not right to look at this from a security standpoint,'' he said. ``It's wrong to look at it in a racist and fascist


...anybody you disagree with, damn them...


way. On the other hand, if it is a social problem, it is necessary to evaluate it calmly together and find a solution by producing new policies.''

In 2016, Turkey signed a deal with the European Union
...the successor to the Holy Roman Empire, only without the Hapsburgs and the nifty uniforms and the dancing...
to keep Syrians from moving to Europa
...the land mass occupying the space between the English Channel and the Urals, also known as Moslem Lebensraum...
in return for funding after more than 1 million migrants colonists from Syria and elsewhere entered the 27-nation bloc in 2015.
Posted by: trailing wife || 09/13/2021 01:52 || Comments || Link || E-Mail|| [46 views] Top|| File under: Moslem Colonists
India-Pakistan
We don't aim at communal polarization: KCBC backs Kerala bishop's "love and narcotic jihad" remark
[OneIndia] Putting its weight behind a Kerala Catholic bishop who made controversial "love and narcotic" remark linking to religion, the Kerala Catholic Bishops' Council (KCBC) backed his comment while stating that it was not making allegations against one community.

The KCBC, in a statement, urged the Kerala government to take necessary action against "terrorist movements and drug mafia." "Kerala is facing serious social crises. Some of the important ones are presence of terrorist movements and shocking increase in drug use. Despite warnings by various investigative agencies, no probe was done into backgrounds of these groups, [sic]" the ANI quotes the organization as saying in a statement.

The statement added, "Govt should be prepared to take appropriate action by properly probing concerns of public regarding terrorist movements & drug mafia. It's not an allegation against any community. This is to expose serious challenges facing Kerala community. [sic]"

Kallaranghatt made controversial comments at an event organised by the church at Kuruvilangad. He alleged that non-

Moslem

women and largely Christian girls are being trapped by

holy warriors

who brainwash and convert them.

"Two such means are

love jihad

and narcotic jihad.


Narcotic jihad is a new concept, as opposed to ancient and modern Hashashin.

As jihadis know that it is not easy to destroy people belonging to other religions using weapons in a democratic country like ours, they attempt other such means to achieve their target," Kallarangatt was quoted as saying by the PTI.

He highlighted former DGP Loknath Behera's recent statement where the ex-cop claimed that Kerala had become recruiting ground for terror outfits and a sleeper cell of

Death Eater

groups exists in the state.

The Catholic bishop then added that the converted people are being sent to terrorist camps in Afghanistan. "Nowadays, Christian girls are largely becoming victims of such traps...We need to recognise that jihadis, with extreme mindset, have laid the trap in schools, colleges, hostels, commercial establishments and other such public places and institutions with an aim to lure the girls at their tender age," he said.

He also spoke about youths being targeted by the same men through drugs.

Now, the KCBC has urged the community leaders to address the issue to maintain social harmony. The statement added, "Prejudice that such revelations are communally motivated isn't good. Instead, community leaders should take over to address such vulnerabilities & maintain social harmony. We don't aim at communal polarization, but at communal harmony and co-operation."

However,


it's easy to be generous with someone else's money...


Kerala Chief Minister Pinarayi Vijayan rejected the Bishop's remarks stating that narcotics has no religion and people holding responsible should not make such remarks which could divide the society.

"Persons holding such respectable positions should be careful while making such a statement. It will create unnecessary rift and animosity. It is a fact that all religions and governments are concerned about increased use of narcotics. It is not proper to put everything into the account of a particular section," he said.

A day after the controversy broke out, the

Moslem

community took a protest march to his house raising objections over his views and the following day Catholic groups took out a rally extending their support to him.

However,


it's easy to be generous with someone else's money...


the BJP supported Bishop's views and being targeted for speaking "unpleasant truth."
Posted by: trailing wife || 09/13/2021 02:48 || Comments || Link || E-Mail|| [90 views] Top|| File under: Devout Moslems
International-UN-NGOs
Iran to Allow New Memory Cards in U.N.'s Nuclear Site Cameras
[IsraelTimes] Iran

...a theocratic Shiite state divided among the Medes, the Persians, and the (Arab) Elamites. Formerly a fairly civilized nation ruled by a Shah, it became a victim of Islamic revolution in 1979. The nation is today noted for spontaneously taking over other countries' embassies, maintaining whorehouses run by clergymen, involvement in international drug trafficking, and financing sock puppet militias to extend the regime's influence. The word Iran is a cognate form of Aryan. The abbreviation IRGC is the same idea as Stürmabteilung (or SA). The term Supreme Guide is a the modern version form of either Duce or Führer or maybe both. They hate Jews Zionists Jews. Their economy is based on the production of oil and vitriol...
agreed Sunday to allow international inspectors to install new memory cards into surveillance cameras at its sensitive nuclear sites and to continue filming there, averting a diplomatic showdown this week.

The announcement by Mohammad Eslami of the Atomic Energy Organization of Iran after a meeting he held with the director-general of the

ineffective International Atomic Energy Agency

, Rafael Grossi, in Tehran still leaves the watchdog in the same position it has faced since February, however.

Tehran holds all recordings at its sites as negotiations over the U.S. and Iran returning to the 2015 nuclear deal remain stalled in Vienna. Meanwhile,


...back at the alley, Slats grabbed for his rosco...


Iran is now enriching small amounts of uranium to its closest-ever levels to weapons-grade purity as its stockpile continues to grow.

"I am glad to say that today were able to have a very constructive result, which has to do with the continuity of the operation of the agency's equipment here," Grossi said. It "is indispensable for us to provide the necessary guarantee and information to the IAEA and to the world that everything is in order."

Eslami described the negotiations between Iran and the Vienna-based IAEA as "sheerly technical" without any room for politics. He said Grossi would return to Iran soon to talk with officials, without elaborating. Also left unsaid was whether Iran would hand over copies of the older recordings, which Tehran had threatened previously to destroy.

"The memory cards are sealed and kept in Iran according to the routine," Eslami said. "New memory cards will be installed in cameras. That is a routine and natural trend in the agency's monitoring system."

A joint statement released by the IAEA and Iran confirmed the understanding, saying only that "the way and the timing are agreed by the two sides."

The announcement could buy time for Iran ahead of an IAEA board meeting this week in which Western powers had been arguing for Tehran to be censured over its lack of cooperation with international inspectors. Eslami said Iran would take part in that meeting and its negotiations with the IAEA would continue there.

The IAEA told member states in its confidential quarterly report last week that its verification and monitoring activities have been "seriously undermined" since February by Iran's refusal to let inspectors access their monitoring equipment.

The IAEA said certain monitoring and surveillance equipment cannot be left for more than three months without being serviced. It was provided with access this month to four surveillance cameras installed at one site, but one of the cameras had been destroyed and a second had been severely damaged, the agency said.
Posted by: trailing wife || 09/13/2021 03:17 || Comments || Link || E-Mail|| [159 views] Top|| File under: Govt of Iran
Syria-Lebanon-Iran
Gantz reveals Iranian drone base, says it is used to train terror groups
[IsraelTimes] In speech at counterterrorism conference, defense minister calls for immediate 'snapback' sanctions on Tehran over uranium enrichment.


Interesting photo can be seen at the link of the base north of Isfahan.

Defense Minister Benny Gantz on Sunday revealed the location of an Iranian air base that he said is being used to train Tehran's regional proxies to operate advanced drones.

"Iran
...a theocratic Shiite state divided among the Medes, the Persians, and the (Arab) Elamites. Formerly a fairly civilized nation ruled by a Shah, it became a victim of Islamic revolution in 1979. The nation is today noted for spontaneously taking over other countries' embassies, maintaining whorehouses run by clergymen, involvement in international drug trafficking, and financing sock puppet militias to extend the regime's influence. The word Iran is a cognate form of Aryan. The abbreviation IRGC is the same idea as Stürmabteilung (or SA). The term Supreme Guide is a the modern version form of either Duce or Führer or maybe both. They hate Jews Zionists Jews. Their economy is based on the production of oil and vitriol...
Continued on Page 49
Posted by: trailing wife || 09/13/2021 02:55 || Comments || Link || E-Mail|| [99 views] Top|| File under: Govt of Iran
IAEA chief says most pressing issue with Iran solved
[ENGLISH.ALARABIYA.NET] The UN nuclear watchdog has solved its most urgent issue with Iran

...a theocratic Shiite state divided among the Medes, the Persians, and the (Arab) Elamites. Formerly a fairly civilized nation ruled by a Shah, it became a victim of Islamic revolution in 1979. The nation is today noted for spontaneously taking over other countries' embassies, maintaining whorehouses run by clergymen, involvement in international drug trafficking, and financing sock puppet militias to extend the regime's influence. The word Iran is a cognate form of Aryan. The abbreviation IRGC is the same idea as Stürmabteilung (or SA). The term Supreme Guide is a the modern version form of either Duce or Führer or maybe both. They hate Jews Zionists Jews. Their economy is based on the production of oil and vitriol...
by reaching a deal for the overdue servicing of monitoring equipment, creating room for broader diplomatic efforts, the agency's chief Rafael Grossi said on Sunday.

Returning from a trip to Tehran during which the agreement was announced, Grossi told

news hound

s at Vienna airport the agreement was intended to "give space for diplomacy ... so that wider solutions can be reached".


Posted by: Fred || 09/13/2021 00:00 || Comments || Link || E-Mail|| [58 views] Top|| File under: Govt of Iran
Terror Networks
Zawahiri, believed dead, appears in video on 9/11 anniversary. Bin Laden doesn't.
[NYPost] Al Qaeda leader Ayman al-

Zawahiri


...Formerly second in command of al-Qaeda, now the head cheese, occasionally described as the real brains of the outfit. Formerly the Mister Big of Egyptian Islamic Jihad. Bumped off Abdullah Azzam with a car boom in the course of one of their little disputes. Is thought to have composed bin Laden's fatwa entitled World Islamic Front Against Jews and Crusaders. Currently residing in the North Wazoo area assuming he's not dead like Mullah Omar. He lost major face when he ordered the nascent Islamic State to cease and desist and merge with the orthodox al-Qaeda spring, al-Nusra...
appeared ​in a video released Saturday — the 20th anniversary of the Sept. 11 attacks — raising questions over his rumored death.

The US-based SITE Intelligence Group, which tracks jihadist groups online, tweeted about the existence of the video, saying Zawahiri made comments about events that occurred after speculation first emerged that he'd died.

​​"Amid rumours of his death, al-Qaeda leader Ayman al-Zawahiri shown in a new 60-minute video, this time offering some evidence that he is not dead​ — ​particularly, reference to events after December when rumors of death surfaced," SITE director Rita Katz tweeted.

The video was entitled "Jerusalem will not be Judaized" and was released by As Sahab Media, the terror group's propaganda arm. ​

Zawahiri mentioned a raid on a Russian military base by the ​al Qaeda-aligned Hurras al-Deen in Syria, which the group said occurred on Jan. 1 — after rumors began circulating of his death in November.

Katz said while Zawahiri did discuss the US's withdrawal from Afghanistan, she noted he did not talk about the Taliban
...Arabic for students...
's return to power in the country.

"However,


the way to a man's heart remains through his stomach...


Zawahiri doesn't mention Taliban's Afghanistan victory, and his talk of US 'making its exit from Afghanistan' could have been said early as Feb 2020 upon Doha Agreement," she said, referring to the deal made last year to end the war in Afghanistan. "Thus, he could still be dead, though if so, would have been at some point in or after Jan 2021​.".

But she said it's unknown if Zawahiri is dead or alive because "intelligence agencies have, as of yet, offered no proof or solid assessments that Zawahiri is dead, leaving the question of his current status in the air.​"​

She also said that al Qaeda sees the anniversary of the deadliest terror attack on US soil as a "positive" event.

"Tragic as it is to say, this 9/11 anniversary is a uniquely positive one for al-Qaeda. As one AQ supporter wrote, the US leaving Afghanistan is validation of Bin Laden's vision and the 'blessed' 9/11 attacks, and that 'Afghanistan is the beginning,'" she wrote.​

Zawahiri became the leader of the terror group after Navy SEALs killed the late Osama bin Laden

...... who is now sometimes referred to as Mister Bones......
in Pakistain in 2011. ​
Posted by: trailing wife || 09/13/2021 00:08 || Comments || Link || E-Mail|| [392 views] Top|| File under: al-Qaeda
Who's in the News
27
[untagged]
9
Taliban/IEA
3
Arab Spring
3
Govt of Iran
3
Govt of Iran Proxies
2
Antifa/BLM
2
Islamic State
2
Human Trafficking
2
Moslem Colonists
2
Devout Moslems
2
Sublime Porte
2
Govt of Pakistain Proxies
1
[untagged]
1
al-Qaeda
1
Commies
1
Govt of Syria
1
Hamas
1
PLO
1
Tin Hat Dictators, Presidents for Life,
1
Tin Hat Dictators, Presidents for Life, & Kleptocrats
Bookmark
E-Mail Me
The Classics
The O Club
Rantburg Store
The Bloids
The Never-ending Story
Thugburg
Gulf War I
The Way We Were
Bio
Merry-Go-Blog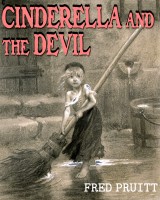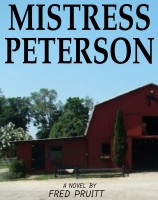 On Sale now!


A multi-volume chronology and reference guide set detailing three years of the Mexican Drug War between 2010 and 2012.

Rantburg.com and borderlandbeat.com correspondent and author Chris Covert presents his first non-fiction work detailing the drug and gang related violence in Mexico.

Chris gives us Mexican press dispatches of drug and gang war violence over three years, presented in a multi volume set intended to chronicle the death, violence and mayhem which has dominated Mexico for six years.
Click here for more information


Meet the Mods
In no particular order...


Steve White
Seafarious
Pappy
lotp
Scooter McGruder
john frum
tu3031
badanov
sherry
ryuge
GolfBravoUSMC
Bright Pebbles
trailing wife
Gloria
Fred
Besoeker
Glenmore
Frank G
3dc
Skidmark
Alaska Paul




Two weeks of WOT

Mon 2021-09-13
Zawahiri, believed dead, appears in video on 9/11 anniversary.
Bin Laden, known dead, doesn't.
Sun 2021-09-12
National Resistance Front of Panjshir province have retaken three areas of the province from the Taliban
Sat 2021-09-11
Dozens of Afghan evacuees flagged by DHS as potential security threats
Fri 2021-09-10
Taliban agreed to allow 200 foreigners to leave Afghanistan
Thu 2021-09-09
Resistance leaders Massoud, Saleh still in Afghanistan's Panjshir, setting up parallel govt
Wed 2021-09-08
UN Vows Full Support For The Taliban
Tue 2021-09-07
Four Americans Leave Afghanistan by Land in First Departures Since US Pullout
Mon 2021-09-06
Pak Taliban claims suicide blast near Afghan border that killed 4
Sun 2021-09-05
General Milley: 'What You Saw Unfold' with Afghanistan Evacuation Was One of the Plans'
Sat 2021-09-04
Egypt pumps toxic gas into Gaza tunnel, three Palestinians dead
Fri 2021-09-03
British-born ISIS "Beatle'' due to plead guilty
Thu 2021-09-02
Taliban confirm that the group's Supreme Leader Hibatullah Akhundzada will be top authority
Wed 2021-09-01
Six Iraqis on death row executed, three for 'terrorism': medic
Tue 2021-08-31
Final US evacuation flights leave, ending America's 20-year Afghanistan war, equipment left behind disabled
Mon 2021-08-30
US Airstrike Hits Suicide Bombers Targeting Kabul Airport


Better than the average link...



Rantburg was assembled from recycled algorithms in the United States of America. No trees were destroyed in the production of this weblog. We did hurt some, though. Sorry.
3.233.217.106

Help keep the Burg running! Paypal: