-Short Attention Span Theater-
Disney opens Fairy Tale Weddings to gay couples
The Walt Disney Co. has changed its policy to allow same-sex couples to participate in a popular Fairy Tale Wedding program it runs mainly at its two U.S. resorts and cruise line, a Disney spokesman said on Thursday.
Guess that's why they call 'em fairy tales.
Posted by: Fred || 04/06/2007 11:08 || Comments || Link || E-Mail|| [6475 views] Top|| File under:
-Signs, Portents, and the Weather-
Climate report: Poor will suffer most
No, that headline is not a joke - at least not to the AP. You can't even parody the MSM any more. There's nothing new in the report - typical gloom, doom, cherry-picked observations, yadda³ - but the headline was worth a laugh.
Posted by: xbalanke || 04/06/2007 14:37 || Comments || Link || E-Mail|| [6487 views] Top|| File under:
Africa Horn
Eritrea bans female circumcision
ASMARA/NAIROBI - Eritrea said on Thursday it has outlawed female circumcision, an often hazardous rite of passage practised by a significant majority of young Eritrean girls and women. The small Horn of Africa country had previously not had a law in place against the practice for fear that it would be driven underground.

"Female circumcision is a procedure that seriously endangers the health of women, causes them considerable pain and suffering besides threatening their lives," a government statement said. Anyone who failed to inform authorities that circumcision had taken place could face imprisonment or pay a fine, the statement said.


This is good as far as it goes, but the practice isn't going to stop just because the gummint said so.

According to the National Union of Eritrean Women, who since the country's independence in 1993 has led the push to outlaw the practice, almost 90 per cent of Eritrean women were circumcised in 2002, down from 95 per cent in 1995.


So they have a ways to go, don't they.

Female circumcision, also known as female genital mutilation (FGM) or cutting, is widely practised in Africa and involves varying degrees of cutting a woman's clitoris or vagina for cultural or traditional reasons, including encouraging chastity. The health consequences vary depending on how invasive the cut, but the World Health Organization (WHO) said these could range from pain and shock to death from haemorrhaging. The practice is often performed with unclean blades and can cause infections.

The WHO said between 100 and 140 million girls and women have undergone FGM and each year some 2 million girls are at risk of cutting.
Posted by: Steve White || 04/06/2007 00:00 || Comments || Link || E-Mail|| [6471 views] Top|| File under:
Africa Subsaharan
US reveals its efforts to topple Mugabe regime
The US admitted openly for the first time yesterday that it was actively working to undermine Robert Mugabe, the president of Zimbabwe. Although officially Washington does not support regime change, a US state department report published yesterday acknowledged that it was supporting opposition politicians in the country and others critical of Mr Mugabe. The state department also admitted sponsoring events aimed at "discrediting" statements made by Mr Mugabe's government.

The report will be seized on by Mr Mugabe, who has repeatedly claimed that the US and Britain are seeking regime change.


Dumb, dumb, dumb. Do it. Don't talk about it.

The comments are contained in the state department's fifth annual Supporting Human Rights and Democracy report. It sets out in detail actions the US government is taking worldwide to promote human rights.

In an unusual piece of candour, the state department report says: "To encourage greater public debate on restoring good governance in [Zimbabwe], the United States sponsored public events that presented economic and social analyses discrediting the government's excuses for its failed policies.

"To further strengthen pro-democracy elements, the US government continued to support the efforts of the political opposition, the media and civil society to create and defend democratic space and to support persons who criticised the government."

The report says that while Zimbabwe is nominally democratic, the government of Mr Mugabe is "now authoritarian".

At a press conference to launch the document, the assistant secretary of state, Barry Lowenkren, said the US goal was not necessarily regime change but to create a level playing field for all parties. He added that where there was a country with record levels of inflation, denial of basic human rights and other abuses, the US had a duty to speak out so that people in Zimbabwe knew they had support.
Posted by: Steve White || 04/06/2007 00:00 || Comments || Link || E-Mail|| [6472 views] Top|| File under:
Arabia
Yemen Names Ten New Ministers In Cabinet Reshuffle
Yemeni President Ali Abdullah Saleh appointed ten new ministers into the cabinet on Thursday, five days after he named a new prime minister in a cabinet reshuffle that yielded to pressure from international donors for reforms.

Among the key changes, Finance Minister Sayf al-Asali was moved to the industry and trade ministry. He was replaced by Nouman al-Souhaibi, who was previously the head of the tax authority, according to a presidential decree carried by the state TV. On Saturday, Saleh named his electricity minister, Ali Mujawar, as prime minister to replace Abdul-Qader Ba-Jammal, who has been criticized by donor countries for weak policies against corruption. Key posts in the cabinet however were not changed, including foreign affairs, oil and minerals, defence, interior and informtion. This is Yemen's second government shake-up in 14 months.
Posted by: Fred || 04/06/2007 00:00 || Comments || Link || E-Mail|| [6474 views] Top|| File under:
Bangladesh
ACC to launch probe against 34 suspects
Despite having various administrative limitations, the Anti-Corruption Commission (ACC) is going to start enquiry against 34 more high profile corruption suspects including BNP Senior Joint Secretary General and former prime minister Khaleda Zia's son Tarique Rahman. The 34 are from the second government list of 50 high profile corruption suspects published in the media in the second week of March, said ACC Commissioner Habibur Rahman.

Meanwhile, the commission's activities are being hampered because of shortage of manpower. The ACC commissioner said they could not yet file cases against 11 persons from its first list of 50 corruption suspects due to the shortage of investigation officers. However, Habib told journalists yesterday that despite the crisis the commission will assign 34 investigation officers (IO) to start enquiry against the 34 corruption suspects whose names he declined to reveal. He also did not say clearly why 16 others on the list have been dropped and what criterion was followed in choosing the 34 for enquiry.

ACC sources said the commission finalised the 34 persons including Tarique Rahman. ACC Secretary Delwar Hossain on February 18 officially published the names of 50 corruption suspects and directed them to submit their wealth statements within 72 hours. Of them 35 submitted their wealth statements within the ACC-stipulated time while a few others submitted theirs obtaining High Court order. The ACC so far filed graft cases against 13 of the 35 corruption suspects as it found mismatches between their wealth statements and actual properties. The ACC commissioner said, "We could have filed more cases by this time if we had required number of investigation officers."
Posted by: Fred || 04/06/2007 00:00 || Comments || Link || E-Mail|| [6473 views] Top|| File under:
No Bangla poll in next 18 months
Chief Election Commissioner (CEC) ATM Shamsul Huda yesterday said the Election Commission (EC) will not think about holding any elections either to parliament or local government bodies in next one and a half years. "During this time, we will simultaneously prepare a voter list with photographs and national identity cards. Once the massive task is done, we will think about holding elections. But now we cannot give any timeline when the elections are likely to be held," the CEC told a press briefing.

When the electoral roll is prepared, there would be a lot of other tasks to be done. The government will have to create a congenial atmosphere for elections, he said. "So, we cannot say that parliamentary elections will be held just after 18 months. We will be ready for elections after 18 months if everything goes smoothly."

Facing a volley of questions about a tentative timeframe for holding the stalled ninth parliamentary elections, which was earlier scheduled for January 22, the CEC said it is not possible now to specify any timeline for holding the ninth parliamentary polls. He also disclosed a set of proposals for electoral reforms at the briefing. "There are now so many uncertainties before us about preparation of voter list correctly. After next six to nine months, we can give a clear picture about the planned task. And now I do not dare to speak about any timeline for elections," said Shamsul Huda, who was appointed CEC on February 4 following resignation of his controversial predecessor MA Aziz.

In reply to a question, he said, "There is no scope to expedite our plan. This is the minimum time (18 months) subject to fulfilment of several conditions. "
Posted by: Fred || 04/06/2007 00:00 || Comments || Link || E-Mail|| [6471 views] Top|| File under:
Home Front: Politix
Gonzales prepping for potential make-or-break testimony
As part of intensive preparations for coming congressional questioning concerning the eight fired U.S. attorneys, Attorney General Alberto Gonzales next week will take part in mock question-and-answer sessions that could include outside legal advisers, Justice Department officials said Thursday.

How well Gonzales performs during the testimony may determine whether he keeps his job, political observers say.



Yada yada yada. Rest at link.





Can someone explain to me why this is getting any traction at all? Clinton fired all ninety-something in his administration. What changed? They are political appointees. "I didn't like their shoes" should be good enough. Is it that Congress was lied to or something and not that they were fired? How can the Prez do his job if he has to worry about firing these guys?
Posted by: gorb || 04/06/2007 06:14 || Comments || Link || E-Mail|| [6468 views] Top|| File under:
Florida Lets Most Felons Regain Voting Rights
Gov. Charlie Crist persuaded Florida's clemency board today to let most felons easily regain their voting rights after prison, saying it was time to "leave the offensive ranks" of states that uniformly deny ex-offenders such rights.

The change is a major step for Florida, which bans more people from the polls than any other state, but it is not as drastic as Mr. Crist had hoped. Two of his fellow Republicans on the clemency board rejected his original plan to grant speedy restoration to everyone except murderers and sex criminals.

Florida has as many as 950,000 disenfranchised ex-offenders, far more than any other state, of whom the vast majority are black. Other states have repealed or scaled back similar bans in recent years, but roughly five million former felons remain barred from the polls nationwide.

Until now in Florida, most felons who finished prison and probation time had to submit to a lengthy review and waiting period if they wanted their civil rights back. But under the new rules passed today, the roughly 80 percent of ex-offenders whose crimes were not violent will win automatic rights restoration as long as they have paid any restitution owed to victims and have no pending criminal charges.
Posted by: Fred || 04/06/2007 00:00 || Comments || Link || E-Mail|| [6473 views] Top|| File under:
India-Pakistan
Exercise Malabar 07-1 Begins
YOKOSUKA, Japan – More than 6,500 U.S. Navy Personnel will take part in Exercise Malabar 07-1 off the coast of Okinawa, Japan, in conjunction with an Indian Navy port visit to Yokosuka.

Exercise Malabar 07-1 is a key element of the Pacific Fleet's exercise schedule and is designed to increase interoperability between the Indian and U.S. Navies while enhancing the cooperative security relationship between India and the United States. The at-sea training will include sea control operations, maritime interdiction maritime operations, and will exercise all major warfare areas. The participants will conduct personnel exchanges and professional discussions both at sea and ashore.

The U.S. will be represented by USS John S. McCain (DDG 56), USS Mustin (DDG 89), USS Curtis Wilbur (DDG 54), USS Fitzgerald (DDG 62), USS Stethem (DDG 63), USS Gary (FFG 51), USS Greenville (SSN 772), three SH-60Bs one SH-60F, and a P-3C maritime patrol and reconnaissance aircraft.

Indian vessels participating in Malabar 07-1 include INS Mysore (DDG), INS Rana (DDG) INS Ranjit (DDG), INS Jyoti (AO), INS Kuthar (Corvette), and various Indian naval aircraft.

During the exercise, the two nations' ships will work together in a variety of functional skill areas, including visit boarding search and seizure (VBSS), surface exercises, formation steaming, coordinated surface fire support, air defense exercises and antisubmarine warfare training.

This is the ninth iteration of the Malabar Exercise series, which was last held in September 2006 off the coast of India.

The Arleigh Burke-Class Guided-Missile Destroyers John S McCain, Mustin, Curtis Wilbur, Fitzgerald and Stethem are multi-mission platforms capable of supporting anti-air, anti-surface, and anti-submarine warfare. The 9,600-ton warships can support carrier strike groups and amphibious forces, and can operate independently.

USS Gary is a 4,100-Ton Oliver Hazard Perry-Class frigate capable of anti-submarine warfare (ASW) to protect amphibious expeditionary forces, underway replenishment groups and merchant convoys.

USS Greenville is a 6,900-Ton Los Angeles-Class attack submarine homeported in Pearl Harbor. Attack Submarine mission areas include anti-submarine warfare, anti-surface warfare, special operations and strike warfare.

Commander, Destroyer Squadron 15 will be embarked in USS John S. McCain. Destroyer Squadron 15 and its ships are part of the forward-deployed naval forces located in Yokosuka, Japan.

Operating in the Western Pacific and Indian Ocean, the U.S. Seventh Fleet is the largest of the forward-deployed U.S. Fleets, composed of approximately 50 ships, 120 aircraft and 20,000 Sailors and Marines assigned at any given time. For more information, visit the U.S. Seventh Fleet web site at www.c7f.navy.mil.

Posted by: John Frum || 04/06/2007 17:13 || Comments || Link || E-Mail|| [6486 views] Top|| File under:
BJP withdraws CDs against Muslims
India's opposition Hindu nationalist party apologised for and withdrew a set of CDs on Thursday that allegedly denigrated the country's Muslim minority.

The release of the CDs by the Bharatiya Janata Party two days ago triggered a political backlash against the party as it geared up for voting in the northern Uttar Pradesh state legislature elections beginning today (Friday). "We have committed a mistake. Its circulation has been stopped with immediate effect," said Lalji Tandon, a senior Bharatiya Janata Party leader from Lucknow, the state capital.

The Indian Express newspaper reported on Thursday that the CDs questioned the integrity of Muslims and said that their loyalties were with India's long-time rival, Pakistan, and alleged that teachers at madrassas in India preached hatred toward the majority Hindus. The discs could not be immediately tracked down.
Posted by: Fred || 04/06/2007 00:00 || Comments || Link || E-Mail|| [6472 views] Top|| File under:
Science & Technology
Russians accuse US of sabotaging satellite during missile tests
Russian space experts have accused the United States of disabling a satellite during experimental tests last month. According to one unnamed space official quoted by the Russian Interfax news agency, communications were lost with the Russian satellite on 9 March just as the US was carrying out missile experiments.


"Nope. Wudn't us. Have you checked with the Chinese?"

A second Russian specialist, also unnamed, gave a different rationale, arguing it was affected by ground-based tests to knock out spacecraft through wave experiments.

The Russians insist they can find no other explanation for the sudden loss of communication with the probe, named Tatiana, which was launched two years ago and had been functioning normally until the abrupt halt of transmissions. They believe it was somehow disabled by the US experiments, since it has not broken up in space.


Because Russian electronics are so high quality that they'd never go tango-uniform in space.

There was an immediate and swift denial from various US military and space agencies of any role. The US strategic command and the Pentagon both rejected accusations of some form of physical strike by an American weapon on Tatiana.


No physical strikes. But hey, if we just aim our lasers in the sky, and a satellite happens to cross their path, who can say what would happen?
Posted by: gromky || 04/06/2007 00:22 || Comments || Link || E-Mail|| [6466 views] Top|| File under:
1 km and 30 km Space Tethers To Be Satellite Tested
Moderator note: this post is okay, but please, we're not a Space forum. Thanks, AoS.

Tethers Unlimited will launch the MAST Experiment March 27 on a Dnepr rocket. The Multi-Application Survivable Tether (MAST) will be the secondary payload. The MAST experiment consists of three staked picosatellites. Once on orbit, the picosatellites will separate and deploy a 1,000 meter (1 KM) long Hoytether™ structure.

Three days after launch communications should be established and checks will begin of the picosatellites. Seven days after launch the picosatellites will begin to separate.

The middle picosatellites, called "Gadget", will very slowly crawl up and down the tether pictures for analysis will help determine how quickly a tether experiences damage due to impacts by micrometeoroids and orbital debris, as well as erosion by atomic oxygen and UV light.

The total cost of the MAST program is under $1 million and was partially funded by NASA's Small Business Technology Transfer contract as well as internal funding...

...So after posting the the story on tomorrow's launch of Tether Unlimited's MAST Experiment a couple of days ago, which we promoted on NASA Watch, we were subsequently contacted by Second Young Engineers' Satellite (YES2) team about their upcoming tether launch. And what an exciting project it is.

The Yes2 team is sponsored by ESA and the satellite is expected to launch in early May after its final review. They sent us a press release with the latest news including this description of the experiment:
"One of the most important aspects of this innovative mission is the deployment of a 30 km long tether to deploy the Fotino mini-satellite and re-entry capsule.

Not only will this be the longest artificial structure ever deployed in space, but it will also be the first time that a tether has been used to return a payload from space. The flight is intended to demonstrate how such a tether can be used to change a satellite's orbit without attitude control systems or rocket engines."
And the fantastic-sounding Space Elevator Project continues. Man, if they could get that thing to work, it would change everything.
Posted by: Anonymoose || 04/06/2007 00:00 || Comments || Link || E-Mail|| [6477 views] Top|| File under:
Southeast Asia
Playboy Indonesia 'not pornography'
The editor-in-chief of Playboy Indonesia has been found innocent of violating indecency laws in the world's most populous Muslim nation and will not face time behind bars. Erwin Arnada had faced a maximum punishment of more than two years in prison in a case closely watched by conservative Muslim groups.

Arnada, who had vowed to continue publishing the magazine whatever the court's decision, later described the verdict as victory for press freedom. But lawyers for some Islamic groups have said they will seek to bring another prosecution against the magazine.

Reading his verdict, Efran Basyuning, the presiding judge of the South Jakarta District Court, said pictures of scantily dressed women could not, under criminal laws, "be categorised as pornography." Hundreds of police armed with water canon were deployed outside the court in anticipation of any backlash from a crowd of protesters over the verdict. Prosecutors had called for Arnada to be jailed in the case seen as pitting press freedom against conservative Islamic values in the world's most populous Muslim-majority nation.

The prosecution said Arnada had upset society and damaged Indonesia's morals. But Arnada argued that Playboy Indonesia does not publish photographs of titties naked women or do anything to break Indonesia's indecency laws. "This is a great gift for Playboy Indonesia because up until today for one year my friends and I worked under pressure," Arnada said at a press conference after the verdict was announced. "Today's verdict proved press freedom is respected in this country."
Posted by: Fred || 04/06/2007 00:00 || Comments || Link || E-Mail|| [6470 views] Top|| File under:
Home Front: Culture Wars
New York Times Shareholders Urged To Withhold Votes
The public shareholders are getting restless.


A major shareholder advisory firm, Institutional Shareholder Services, is urging investors to withhold their votes for four directors at The New York Times Co. as a way to push for corporate governance changes.

"Shareholders are left with few avenues through which to voice their opinion other than by withholding from Class A directors," the ISS said in its report. "While we do not advocate removal of the Class A directors, we believe that a strong message to effect change is necessary."

The Times declined to include a shareholder proposal from the Morgan Stanley fund that would have called for putting the company's dual-class share structure to a vote. That structure can only be changed by the Sulzberger family, and they have said they don't intend to do so.
Posted by: Glenmore || 04/06/2007 08:01 || Comments || Link || E-Mail|| [6475 views] Top|| File under:
Who's in the News
87
[untagged]
Bookmark
E-Mail Me
The Classics
The O Club
Rantburg Store
The Bloids
The Never-ending Story
Thugburg
Gulf War I
The Way We Were
Bio
Merry-Go-Blog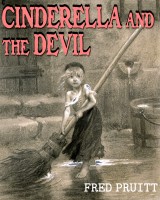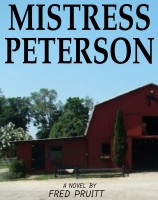 On Sale now!


A multi-volume chronology and reference guide set detailing three years of the Mexican Drug War between 2010 and 2012.

Rantburg.com and borderlandbeat.com correspondent and author Chris Covert presents his first non-fiction work detailing the drug and gang related violence in Mexico.

Chris gives us Mexican press dispatches of drug and gang war violence over three years, presented in a multi volume set intended to chronicle the death, violence and mayhem which has dominated Mexico for six years.
Click here for more information


Meet the Mods
In no particular order...


Steve White
Seafarious
Pappy
lotp
Scooter McGruder
john frum
tu3031
badanov
sherry
ryuge
GolfBravoUSMC
Bright Pebbles
trailing wife
Gloria
Fred
Besoeker
Glenmore
Frank G
3dc
Skidmark
Alaska Paul



Better than the average link...



Rantburg was assembled from recycled algorithms in the United States of America. No trees were destroyed in the production of this weblog. We did hurt some, though. Sorry.
3.236.107.249

Help keep the Burg running! Paypal: