Africa Horn
At least 15 killed in S. Sudan clash over cattle
At least 15 people were killed and more than 20 injured when a dispute over stolen cattle exploded into a gunfight in south Sudan, a southern politician said on Saturday.


I think I saw this movie. It had Kirk Douglas in it, didn't it?

The clash erupted Wednesday night in a remote part of Lakes State, Marco Chol Maciec, a member of the south's semi-autonomous parliament, told Reuters.


Or am I thinking of the one with Yul Brenner?

Fighting broke out in the village of Pulbet, 12 km north of Rumbek, the provincial capital of Lakes State, after leaders of the Dinka tribe's Nyang and Joth clans failed to resolve a dispute over cattle rustling, Maciec said.
Posted by: Fred || 08/10/2008 00:00 || Comments || Link || E-Mail|| [10793 views] Top|| File under:
Africa North
African Union suspends Mauritania over coup
The African Union said on Saturday that it would suspend Mauritania until democracy is restored in the West African nation where soldiers overthrew the president this week, as the coup leader said his junta would continue to hold the deposed president for "security reasons" and urged allies and fellow Arab nations to show understanding to their position. "The African Union will suspend Mauritania until the country returns to a constitutional government," AU chair Tanzania's Foreign Affairs Minister Bernard Membe said in a statement on behalf of the continental organization.

In the Mauritanian capital, coup leader Mohamed Ould Abdel Aziz did not explain the security concerns preventing the release of Sidi Mohamed Ould Cheikh Abdallahi, but told Asharq al-Awsat newspaper in remarks published on Saturday that the ousted leader was in good health. "We will not release the deposed president at the time being for security reasons. We are now trying to make calm prevail and avoiding escalation," said Abdel Aziz, who toppled Abdallahi after he tried to sack senior officers.
Posted by: Fred || 08/10/2008 00:00 || Comments || Link || E-Mail|| [10795 views] Top|| File under:
Defiant junta to form new Mauritanian government
Mauritania's coup leaders have announced they will appoint a government to run the country until new elections, defying international demands to reinstate the first democratically elected president.

Soldiers in the northwest African country overthrew Sidi Mohamed Ould Cheikh Abdallahi on Wednesday after he tried to sack senior officers.

Abdallahi is being held at a secret location. His daughter, released from house arrest with the rest of his family late on Thursday, said he needed medical attention.

"His doctor visited him last night, and said he has to have a little operation, but it is not serious," she told Reuters after her release from house arrest, without giving details of the president's condition.

The only contact Abdallahi had been allowed with his family was a handwritten list, delivered by soldiers, in which he asked for antibiotics, clothes, books and aftershave, she said.

Mauritania spans Arab and black Africa and has been an ally of the United States in its fight against terrorism as al Qaeda has stepped up attacks in the region in recent years. The country is Africa's newest oil producer although production remains small.

Washington has joined international condemnation of Abdallahi's overthrow, demanding the restoration of his government and announcing the suspension on Thursday of non-humanitarian aid, worth more than $15 million of mostly military funding.

The European Union also threatened to cut aid. The United Nations and the African Union condemned the coup. An Arab League delegation arrived in Mauritania on a fact-finding mission.

Posted by: Fred || 08/10/2008 00:00 || Comments || Link || E-Mail|| [10794 views] Top|| File under:
Bangladesh
Parties must bid goodbye to front organisations
Three major political parties --- Awami League (AL), BNP and Jatiya Party --- must amend their constitutions severing ties with at least 17 of their auxiliary organisations in order to be registered with the Election Commission (EC), according to the planned new electoral law.

The parties will also have to scrap from their constitutions the provision that allows them to have overseas chapters.

A new provision in the electoral law will make it mandatory for political parties to be registered with the EC for becoming eligible to contest in the parliamentary poll.

The council of advisers to the caretaker government on Wednesday approved a number of proposed amendments to the Representation of People's Order (RPO) 1972.

But successful implementation of the proposed laws remains uncertain as major political parties have been vehemently opposing the restriction on having auxiliary organisations of students and professionals.

They said the new provisions are undemocratic and contradictory to the spirit of the constitution that ensures the people's freedom of speech, conscience, and association.

According to the approved proposals, political parties seeking registration must declare in their constitutions that they will not have auxiliary organisations of students, teachers and workers, and neither will they have overseas chapters.

Once the new law is enacted, no political party will be allowed to contest in parliamentary elections unless it is registered with the EC, and a registration may be cancelled if a party violates the provisions of the amended electoral law.

Posted by: Fred || 08/10/2008 00:00 || Comments || Link || E-Mail|| [10795 views] Top|| File under:
Caucasus/Russia/Central Asia
Ruskis Claim to Sink Georgian Ship
TBILISI, Georgia - Russian news agencies say the Defense Ministry is claiming to have sunk a Georgian missile boat that was trying to attack Russian navy ships in the Black Sea.

ADVERTISEMENT

Russia's Defense Ministry refused to comment on the Sunday reports to The Associated Press and Georgian officials could not immediately be reached.

If confirmed, the incident could mark a serious escalation of the fighting between Russia and Georgia over the separatist Georgian province of South Ossetia.

"Georgian missile patrol boats today made two attempts to attack Russian military ships. The Russian ships opened fire in response and as a result, one of the Georgian ships carrying out the attack was sunk," the ITAR-Tass news agency quoted a ministry spokesman as saying.

Posted by: Bobby || 08/10/2008 15:15 || Comments || Link || E-Mail|| [10798 views] Top|| File under:
Information Dissemination: Observing the Outbreak of War In Georgia
Pentagon officials said late Friday that the Georgian government had officially requested assistance in airlifting home the approximately 2,000 Georgian troops now in Iraq. The request was under review, and standard procedures would indicate that the United States Government would honor the request, officials said.

Last night the Russian Air Force reportedly devastated the Georgian Black Sea port of Poti. Local language (unverified) internet reports suggest both the Slava class cruiser Moskva and the Kara class cruiser Kerch are part of Russian naval group that deployed, and the Kilo class submarine Alrosa was reportedly not in port. The number of and types of other Russian naval vessels has not been reported. Speculation by some local sources suggests an amphibious operation may be in the works. Specifically there are some local internet reports of activity among the three Ropucha class LSTs. We want to reiterate that these reports are unverified, but note that because of where these unofficial internet reports are coming from, they may be credible.

Several implications here. The use of air power in the Kodori Gorge in Abkhazia and if Amphibious forces are soon to put to sea, the implication is Russia may be looking to opening a second front. The movement of the Black Sea Fleet towards Georgia could be a tactical move to cut off supply to Georgia, and nothing says 'turn around' faster than a Kilo SSK guarding the port entrance. These types of major events give implication that Russia is moving towards a campaign of consolidation, rather than a peacekeeping action. The next few days will tell the story, but it looks like we may need to redraw some border lines in that region in the near future.


While we are aware of US Navy activity in the Black Sea, we will let other news sources discuss specific forces in the region. It is enough to say the US Navy is there, with exactly the kind of capabilities one would want the US to have in a confusing, evolving war where one country may feel obligated to protect themselves from an attack by sea. Should Georgia open up with anti-ship missiles against Russian targets at sea, or if either side should engage in unrestricted

war at sea in the eastern Black Sea, the US Navy does not have the forces in the region yet to protect or support unarmed commercial vessels. Our advice to commercial shipping is to run west, those waters to the east are not safe.


Posted by: 3dc || 08/10/2008 00:09 || Comments || Link || E-Mail|| [10793 views] Top|| File under:
Russia Orders Destruction of US Naval Armada
Russia Orders Destruction of US Naval Armada

This on is strange, they quote Debka .. but you may need more than just a grain of salt .. maybe the whole Morton factory
still it is interesting especially with the 'surge' in the navel assets in the gulf
the above title is on the search page of youtube when you click on the link you get..
well the title has changed so..
here
http://www.youtube.com/watch?v=_lyMmguhVss
Posted by: linker || 08/10/2008 00:00 || Comments || Link || E-Mail|| [10795 views] Top|| File under:
U.N. calls second session on Georgia violence
Diplomats called for a second emergency session of the United Nations Security Council seeking to prevent an all-out war between Russia, Georgia and the breakaway Georgian province of South Ossetia. This time it was Georgia's turn to ask that the 15-nation council meet.

Russia had called a meeting that began at 11 p.m. Thursday (0300 GMT Friday) in New York, but after three hours there was no consensus on Russia's proposed council statement.

A short time later, Russia sent tanks into the separatist province in a furious response to Georgian troops launching a major military offensive to regain control of the region.

The United States said it supports its ally Georgia's territorial integrity, called for an immediate cease-fire, and sent a U.S. envoy in hopes of ending the hostilities.

French Foreign Minister Bernard Kouchner said Friday that France, as president of the European Union Council, "calls on all parties immediately to cease hostilities and resume the negotiations, the only way of finding a way out of the crisis."

The United States had objected to the Russian-drafted council statement because it didn't make it clear that the renunciation of force should apply to all parties -- meaning Russia -- and not just Georgia and South Ossetia, two U.S. officials told The Associated Press. They spoke on condition of anonymity because they were not authorized to speak on the record.
Posted by: Fred || 08/10/2008 00:00 || Comments || Link || E-Mail|| [10798 views] Top|| File under:
Russia, Georgia seek control of South Ossetia capital
Russia accused Georgia on Saturday of seeking bloody adventures by trying to retake its breakaway region of South Ossetia and defended its own military campaign to stop it.

Pro-western Georgia earlier called for a ceasefire after Moscow's bombers widened an offensive to force Tbilisi's troops back out of the region in the Caucasus mountains.

"Russia's actions in South Ossetia are totally legitimate," Russian Prime Minister Vladimir Putin said, visiting an adjacent region of Russia to which thousands of refugees have fled.

U.S. President George W. Bush urged Moscow to stop bombing immediately, saying it marked a dangerous escalation.

Russian officials said the death toll in fighting that began on Thursday stood at 2,000. Georgian officials said that on their side, 129 people had been killed and 748 injured.

Russia said it had seized the rebel capital Tskhinvali but Georgia denied this. The Moscow-backed rebels contradicted each other, one leader saying Georgians had been beaten back, but another that "The city has been lost. We have been betrayed."

Current European Union president France urged Russia to accept Georgia's truce offer.

"It (the EU presidency) demands an immediate ceasefire. It welcomes the offer of the ceasefire from Georgia and expects from Russia that it will immediately accept such a ceasefire."

Posted by: Fred || 08/10/2008 00:00 || Comments || Link || E-Mail|| [10795 views] Top|| File under:
Russian troops take control of South Ossetian capital
The Russian army on Saturday took full control of the capital of Georgia's breakaway region of South Ossetia from Georgian forces, Russian news agencies quoted the head of the Russian ground forces as saying. "Tactical groups have completely liberated Tskhinvali (capital of South Ossetia) from the Georgian military," General Vladimir Boldyrev was quoted as saying by the agencies.

The Russian army will further push Georgian units beyond the zone of peacekeepers' responsibility, according to Boldyrev. Tskhinvali suffered major destruction in the Georgian offensive that began early Friday. Russia said 1,500 people have been killed in the violence, and 30,000 South Ossetians have fled across the border into Russia.

South Ossetian leader Yury Morozov confirmed that the city is now under the control of Russian troops, but warned that the death toll may rise. He told Russian TV channel Vesti-24 that thousands of people have been injured, and that many residents remain trapped under the rubble of bombed-out buildings, making it difficult to assess the number of fatalities.

Earlier in the day, Russian President Dmitry Medvedev said that the country's troops have started a military operation in South Ossetia to force Georgian troops to cease fire, and paratroopers from Russia's Ivanovo, Moscow and Pskov airborne divisions have been sent to Tskhinvali.

The long-standing conflict between Georgia and its rebel region South Ossetia worsened on Aug. 1-2, when the South Ossetian authorities accused Georgian forces of shelling Tskhinvali. South Ossetia, along with another breakaway republic Abkhazia, broke away from Georgia in the 1990s following the collapse of the Soviet Union. But their self-proclaimed independence has not been internationally recognized.
Posted by: Fred || 08/10/2008 00:00 || Comments || Link || E-Mail|| [10796 views] Top|| File under:
Georgian Forces Break through Tskhinvali Defense
Georgia is continuing its desperate attempts to take possession of Tskhinvali. The Georgian military continues intentionally to target the civilian population in its path, leading to the accusation, voiced several times, that Tbilisi's main goal is the genocide of the Ossetian people. The South Ossetian State Committee for the Press and Mass Information reports that Georgian formations broke through the defenses of the Tskhinvali from the south after having been driven out by Russian forces. Fighting has been resumed in the city with renewed strength.

Georgian forces are using all forms of weapons at their disposal in residential neighborhoods of the South Ossetian capital. Those include artillery, Grad missiles, grenade launchers, personnel carriers and tanks. South Ossetian forces are being overwhelmed. Russian subdivisions have already been dispatched to aid them.

Georgian tank subdivisions are also attempting to take control of the Zari road, which connects Tskhinvali to North Ossetia. "Georgian tanks... are pressing toward the strategically important Zari road from the village of Khetagurovo," the South Ossetian State Committee for the Press reports, but Interfax states that the Georgian forces have not taken the road.
Continued on Page 49
Posted by: Fred || 08/10/2008 00:00 || Comments || Link || E-Mail|| [10796 views] Top|| File under:
Russia Prepares for Naval Blockade of Georgia
Ships are grouping in the Black Sea near the Georgian aquatic border. A unnamed naval source has said that the move is necessary to prevent arms deliveries to Georgia by sea. He added that the naval blockade of Georgia will help avoid escalation of military actions in Abkhazia. Radio station Echo of Moscow reports that several Georgian Internet publications have confirmed that the Russian Black Sea fleet is regrouping.

Witnesses say that several Georgian military vessels attempted to approach the coast of Abkhazia. The Interfax correspondent in Sukhumi reports that the Georgian attempt was countered by the Russian Black Sea Fleet, which opened preventative fire. The Interfax information was confirmed by enforcement bodies in Abkhazia.

Apparently, after Georgian forces were repulsed from Tskhinvali, air connections with Georgian were broken and Georgian military activity was suppressed and Russia began economic suppression.

Georgia in the meantime is accusing Russia of attempting to blow up the Baku-Tbilisi-Ceyhan pipeline. Georgian Minister of Economic Development Ekaterina Sharashidze stated that Russian Air Force planes attacked the pipeline, but missed their target. "That makes it clear that the targets of the Russian military were not only Georgian economic objects, but international objects on Georgian territory," she said. Reports were received throughout the day that Russian military planes struck targets in Georgia, however, they were military, not economic.
Posted by: Fred || 08/10/2008 00:00 || Comments || Link || E-Mail|| [10795 views] Top|| File under:
Europe
Russia invades Georgia - Baltic response
SOUTH OSSETIA- Following an invasion of Russian troops in Southern Ossetia in Georgia, a state of war has been declared by the Georgian Foreign Ministry. The Baltics, having worked closely with Georgiain international matters have much to say on the situation.

Minister of Foreign Affairs of Lithuania Petras Vaitiekunas is currently in Georgia assessing the situation.

"Having arrived in Georgia and observing the situation on the spot, I agree with the assessments of the situation by the international community, that Russian military forces have crossed all red lines by crossing an internationally-recognized border into the sovereign territory of Georgia," said Vaitiekunas.

He also called for an immediate ceasefire in the region.

"This is a clear act with visible elements of aggression and an outrageous violation of international law with grave consequences to regional and Euro-Atlantic stability and security as well as to Euroatlantic relations with Russia," stated the minister.

Latvia also took a formal stance in condemning the invasive action taken by Russia.

In response to the repeated appeals by the Georgian side to revert to negotiations in order to reduce the tension and to resolve the conflict, I am calling upon the Russian side to cease all military action, which could even more destabilize the situation in the region," said Foreign Minister Maris Riekstins.

The National Bank of Georgiawebsite was also hit by a series of attacks and hackers placed photos of Hitler and other dictators on the homepage. Many other sites including the Ministry of Foreign Affairs website were hacked as well. Reports are likening the events to the 2007 cyber attacks carried out on Estonian sites.



It is estimated that hundreds of civilians and many peacekeepers are dead and many more wounded.

The area of South Ossetia with a one-fifth Georgian minority, broke away from Georgia in the early 90s, wanting to reunite with North Ossetia, now a part of Russia. The situation was settled as 500 peacekeepers from Russiaand Georgiaensured a truce in the region.

However, many say that Russiasided with South Ossetian separatists wanting to reunite, resulting in small clashes. Many South Ossetian citizens have Russian passports and reports from Moscow state that Russia will fight to protect those estimated 70+ percent that hold them.

Following a Georgian operation to retake the town of Tskhinvali,Russiamoved its troops across the border and fighting continued into the night of August 9.

The international community has taken a united stance in calling for an end to the hostilities.

The three Baltic presidents signed a joint declaration stating "we will use all means available to us as Presidents to ensure that aggression against a small country in Europe will not be passed over in silence or with meaningless statements equating the victims with the victimizers."
Posted by: mrp || 08/10/2008 15:33 || Comments || Link || E-Mail|| [10804 views] Top|| File under:
Ukraine says it reserves right to bar Russian navy
Ukraine warned Russia on Sunday it could bar Russian navy ships from returning to their base in the Crimea because of their deployment to Georgia's coast.

Ukraine's Foreign Ministry said the deployment of a Russian naval squadron to Georgia's Black sea coast has the potential of drawing Ukraine into the conflict. "In order to prevent the circumstances in which Ukraine could be drawn into a military conflict ... Ukraine reserves the right to bar ships which may take part in these actions from returning to the Ukrainian territory until the conflict is solved," said the statement which was posted on the ministry's Web site.

Both Ukraine and Georgia have sought to free themselves of Russia's influence, integrate into the West and join NATO.

The statement reflected a strong Ukrainian support for Georgia and is certain to anger Moscow, further straining Russian-Ukrainian relations.

Russia's deputy chief of General Staff Col.-Gen. Anatoly Nogovitsyn said Sunday he was aware of the statement, but added that the Russian government must analyze it before making comment. "It makes a third party involved, and it's quite unexpected," Nogovitsyn said said at a news conference.

A 1997 agreement between Russia and Ukraine lets the Black Sea Fleet remain in Sevastopol through 2017, but Ukrainian officials have said they want it out after that. The issue adds to emotions over Crimea, which was part of the Russian Federation but ceded to Ukraine during the Soviet era and became part of the independent Ukraine when the Soviet Union collapsed in 1991.
Posted by: ed || 08/10/2008 09:09 || Comments || Link || E-Mail|| [10799 views] Top|| File under:
Thousands march in Spain's Basque region for independence
Thousands of people marched through the streets of the seaside city of San Sebastian in Spain's northeastern Basque Country on Saturday to demand self-determination for the wealthy region. "Stop the state of emergency. Self-determination for Euskal Herria," read a banner carried by participants at the head of the peaceful march, using the Basque language name for the Basque Country.

Dozens of people waved the red, white and green Basque flag while others chanted slogans in favour of independence for the region as a police helicopter flew overhead, Spanish media reported.

Police offered no estimate for the number of participants but the Basque newspaper Gara said in its online edition that some 5,000 people had taken part in the demonstration which was organised by left-wing Basque nationalists.

The Basque Country already enjoys considerable autonomy and polls show most Basques do not want to secede from Spain. But a vocal minority is pushing for an independent Basque homeland.
Posted by: Fred || 08/10/2008 00:00 || Comments || Link || E-Mail|| [10794 views] Top|| File under:
Home Front: Politix
McCain's ''Vegas Vacation''
ABC News' Eloise Harper reports: Reporters covering the McCain Campaign today received credentials titled "McCain National Pool, Las Vegas, Nevada."

The credentials include an image from the 1997 movie "Vegas Vacation," showing the actor Chevy Chase splayed across a röulette table, flush with cash.

While Sen. Barack Obama is on a Hawaiian vacation, McCain will address veterans in Las Vegas today and his campaign has made a point to highlight his opponent's departure from the trail.

Earlier today, McCain spokesman Tucker Bounds quipped that Sen. Obama was not only on vacation from the campaign but also on vacation in regards to his voting record about Yucca Mountain, the potential storage site for nuclear waste in Nevada. "Apparently Barack Obama is also taking a vacation from the facts, ignoring his own votes in support of the Yucca Mountain project," Bounds wrote in a press statement. This was a response to an ad Sen. Obama had released regarding Sen. McCain's voting record.
Posted by: Fred || 08/10/2008 00:00 || Comments || Link || E-Mail|| [10794 views] Top|| File under:
India-Pakistan
Impeachment cannot be challenged: Naik
The Supreme Court cannot challenge the prerogative of the parliament to impeach the president, Minister for Law and Justice Farooq Naik said on Saturday. Talking to reporters here, Naik said the SC had no powers to stay the process of impeachment, adding that the SC could not defy the supremacy of parliament.
Posted by: Fred || 08/10/2008 00:00 || Comments || Link || E-Mail|| [10795 views] Top|| File under: Govt of Pakistan
Stage set for Musharraf's impeachment; NA session on Monday
(PTI) The stage was set today for the launch of impeachment proceedings against President Pervez Musharraf with the summoning of the National Assembly on Monday even as he ruled out dissolving the House to overcome the crisis facing him.

The 342-member lower house will meet at 5 PM on August 11 for a session that will decide the fate of the 64-year-old Musharraf who himself issued the notification at the behest of the PPP-led ruling coalition which is moving for his impeachment.

Amid mounting speculation about how he would handle the challenge, Musharraf pledged to face the impeachment motion in a "democratic spirit" and not to use his constitutional powers to dissolve the Assembly.

While there have been questions as to whether the coalition had the numbers in the two houses of Parliament--the National Assembly and the Senate-- to carry through the impeachment, one of his closest political aides Sheikh Rashid, a former federal minister, surprisingly advised the beleaguered leader to quit.

Rashid was of the view that the coalition would win the numbers game and the army would not support the President if he chose to dissolve the Assembly.

Musharraf, who has not spoken in public since the coalition announced two days ago its decision to impeach him, met top leaders of PML-Q, his ally, at Rawalpindi after which sources quoted him as telling the meeting that he had not indulged in "loot, corruption and malpractices".
Posted by: Fred || 08/10/2008 00:00 || Comments || Link || E-Mail|| [10794 views] Top|| File under:
Perv should obtain fresh vote of confidence: Gilani
(PTI) Asking President Pervez Musharraf not to prolong his stay in office, Pakistan Prime Minister Yousuf Raza Gilani today said he should obtain a fresh vote of confidence from the parliament or else he will be impeached.
Noting that voters had given a "clear-cut" mandate for change and putting the country on the track of true democracy in the February 18 general election, Gilani said the people of Pakistan will soon get "good news about the dawn of democracy" in the country.

Talking to journalists in Beijing, where he attended the opening ceremony of the Olympic Games, Gilani said Musharraf is "required to obtain a fresh vote of confidence from the parliament".

"Otherwise, the parliament, being a sovereign and independent body, has the option to exercise the right to impeach him," he said.

The parliament is sovereign and has the authority to take major decisions, including the impeachment of the President, he added.

Gilani said he had been working with the President according to the requirements of the Constitution, and he did not feel it was appropriate that Musharraf "should prolong his stay in office against the wishes of the people".

The PPP-led government is expected to move an impeachment motion against Musharraf in parliament and a session of the National Assembly has been summoned on August 11. The Senate or upper house is already in session.

Prior to this, the four provincial assemblies will pass resolutions demanding that Musharraf should immediately seek a vote of confidence from parliament in line with a commitment he had made to the Supreme Court last year.
Posted by: Fred || 08/10/2008 00:00 || Comments || Link || E-Mail|| [10796 views] Top|| File under:
International-UN-NGOs
US ambassador to UN calls Russian attacks "campaign of terror"
Whoa.



UNITED NATIONS, Aug 10 (Reuters) - The United States suggested on Sunday that Russia was interested in "regime change" in Georgia after Moscow rejected Tbilisi's offer of a cease-fire in the separatist region of South Ossetia.

Russian Foreign Minister Sergei Lavrov had told U.S. Secretary of State Condoleezza Rice that the president of Georgia "must go," the U.S. ambassador to the United Nations, Zalmay Khalilzad, told the Security Council.

Khalilzad then looked straight at Russian Ambassador Vitaly Churkin and asked if Moscow was looking for "regime change."

"Is the goal of the Russian Federation to change the leadership of Georgia?" he said.

Churkin did not directly address the question but said there are leaders who "become an obstacle."

"Sometimes those leaders need to contemplate how useful they have become to their people," Churkin told reporters later.

"Regime change is purely an American invention," he said. "We're all for democracy in Georgia."


And then his lips fell off, as the saying goes.


In Moscow, Lavrov said the departure of Georgian President Mikheil Saakashvili was not a must to solve the crisis but that Russia no longer saw him as a partner.


And then his eyes popped out.


Khalilzad told reporters the telephone call between Rice and Lavrov was "disturbing," adding that the days of overthrowing European governments by force were over.

The U.S. envoy said he would introduce a U.N. resolution condemning Moscow, even though Russia is a permanent council member with the power to veto it.


Now that's rhetorical escalation.


Russian troops took the capital of the separatist Georgian region of South Ossetia earlier after a three-day battle as Georgian forces retreated and the Tbilisi government offered a cease-fire and talks.

'CAMPAIGN OF TERROR'

Georgian envoy Irakli Alasania told the Security Council that Churkin's comments were all "Soviet propaganda" and said Russia intended to repeat what it did in Chechnya.

Moscow plans to "erase Georgian statehood and exterminate the Georgian people," he said.

Khalilzad said Russia was waging "terror" in Georgia.

"We must condemn Russia's military assault on the sovereign state of Georgia ... including the targeting of civilians and the campaign of terror against the Georgian population," he said.


That is an astounding statement in UN-speak. We (the US) will either have to muzzle our ambassador or back that statement, using force if necessary.


Khalilzad also accused Russia of preventing the withdrawal of Georgian forces from South Ossetia to prolong the conflict and prevent Georgia from laying down its arms.

"Since Russia is impeding Georgian forces from withdrawing, rejecting a cease-fire and continuing to carry out military attacks against civilian centers, its claims of a humanitarian purpose clearly are not credible," Khalilzad said.

Churkin reacted angrily at the suggestion that Russia was guilty of terrorizing Georgians.

"This statement, ambassador, is completely unacceptable, particularly from the lips of the permanent representative of a country whose actions we are aware of, including with regard to the civilian populations in Iraq and Afghanistan and Serbia," Churkin told the council.

"Whatever your policy might be, please do not undertake propaganda within the Security Council."


IOW : Are you serious? Excuse me, I have to change my trousers ...


Churkin also accused the United States of military collusion with Georgia, saying Moscow knew very well that there was a large number of U.S. military advisers there. He said he hoped Washington did not give a "green light" for the Georgian invasion that sparked the conflict. (Editing by John O'Callaghan)
Posted by: mrp || 08/10/2008 16:27 || Comments || Link || E-Mail|| [10799 views] Top|| File under:
Who's in the News
57
[untagged]
9
TTP
5
Govt of Pakistan
3
Iraqi Insurgency
2
Hezbollah
2
Hamas
2
Govt of Iran
2
Govt of Syria
1
Taliban
1
Global Jihad
1
al-Qaeda
1
Hizbul Mujaheddin
1
Lashkar-e-Islami
1
Islamic Movement of Uzbekistan
Bookmark
E-Mail Me
The Classics
The O Club
Rantburg Store
The Bloids
The Never-ending Story
Thugburg
Gulf War I
The Way We Were
Bio
Merry-Go-Blog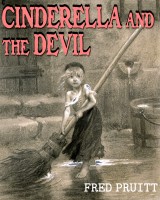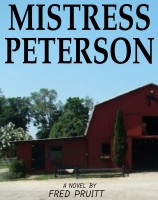 On Sale now!


A multi-volume chronology and reference guide set detailing three years of the Mexican Drug War between 2010 and 2012.

Rantburg.com and borderlandbeat.com correspondent and author Chris Covert presents his first non-fiction work detailing the drug and gang related violence in Mexico.

Chris gives us Mexican press dispatches of drug and gang war violence over three years, presented in a multi volume set intended to chronicle the death, violence and mayhem which has dominated Mexico for six years.
Click here for more information


Meet the Mods
In no particular order...


Steve White
Seafarious
tu3031
badanov
sherry
ryuge
GolfBravoUSMC
Bright Pebbles
trailing wife
Gloria
Fred
Besoeker
Glenmore
Frank G
3dc
Skidmark



Better than the average link...



Rantburg was assembled from recycled algorithms in the United States of America. No trees were destroyed in the production of this weblog. We did hurt some, though. Sorry.
3.235.180.193

Help keep the Burg running! Paypal: